Changing Quickly Quotes & Sayings
Enjoy reading and share 55 famous quotes about Changing Quickly with everyone.
Top Changing Quickly Quotes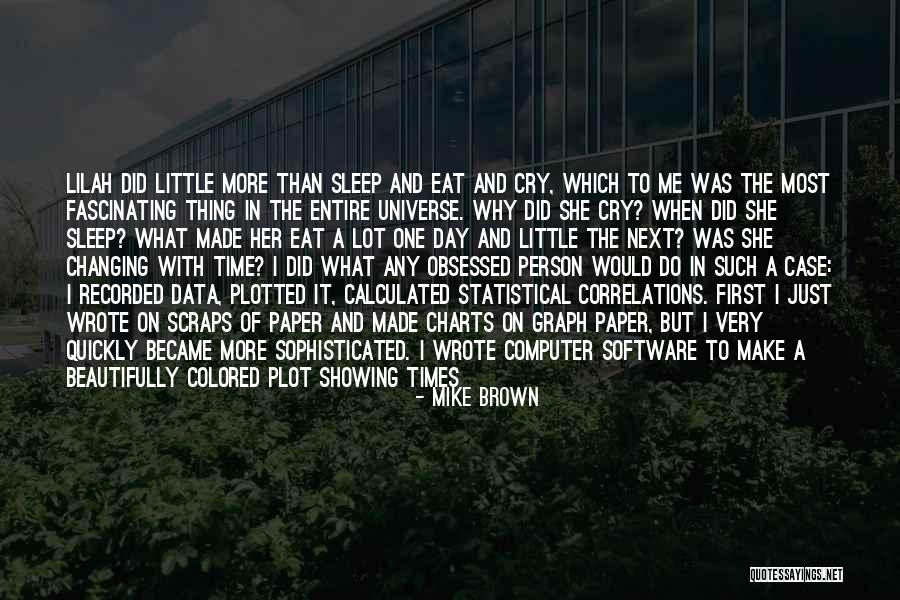 Lilah did little more than sleep and eat and cry, which to me was the most fascinating thing in the entire universe. Why did she cry? When did she sleep? What made her eat a lot one day and little the next? Was she changing with time? I did what any obsessed person would do in such a case: I recorded data, plotted it, calculated statistical correlations. First I just wrote on scraps of paper and made charts on graph paper, but I very quickly became more sophisticated. I wrote computer software to make a beautifully colored plot showing times when Diane fed Lilah, in black; when I fed her, in blue (expressed mother's milk, if you must know); Lilah's fussy times, in angry red; her happy times, in green. I calculated patterns in sleeping times, eating times, length of sleep, amounts eaten.
Then, I did what any obsessed person would do these days; I put it all on the Web. — Mike Brown
Unfortunately, changing forms of Internet communication are quickly outpacing laws and technology designed to allow for the lawful intercept of communication content. — James Comey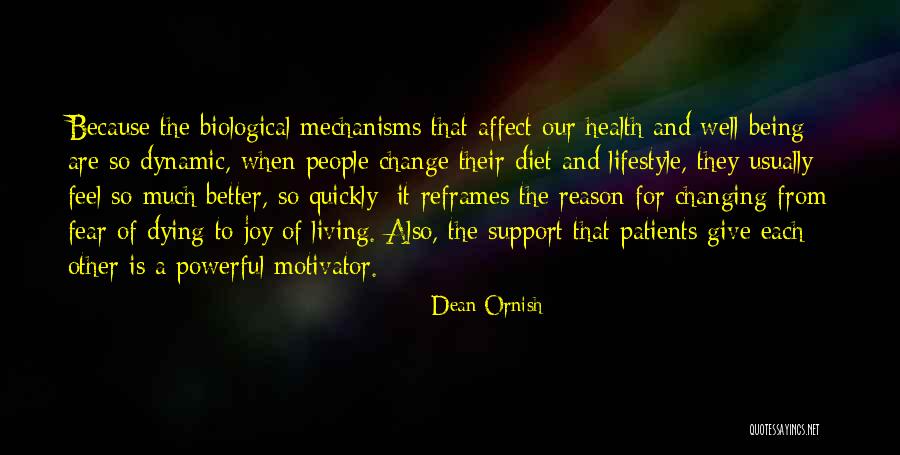 Because the biological mechanisms that affect our health and well-being are so dynamic, when people change their diet and lifestyle, they usually feel so much better, so quickly; it reframes the reason for changing from fear of dying to joy of living. Also, the support that patients give each other is a powerful motivator. — Dean Ornish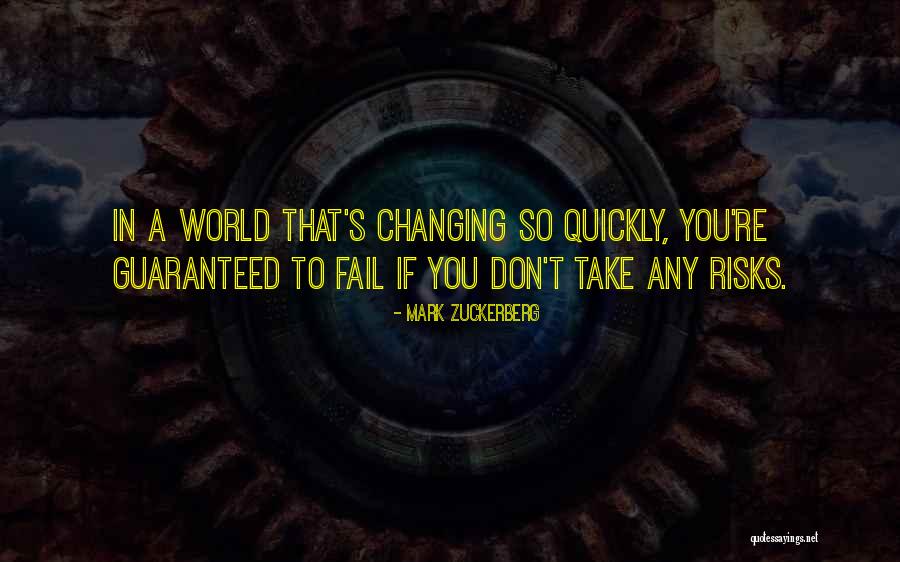 In a world that's changing so quickly, you're guaranteed to fail if you don't take any risks. — Mark Zuckerberg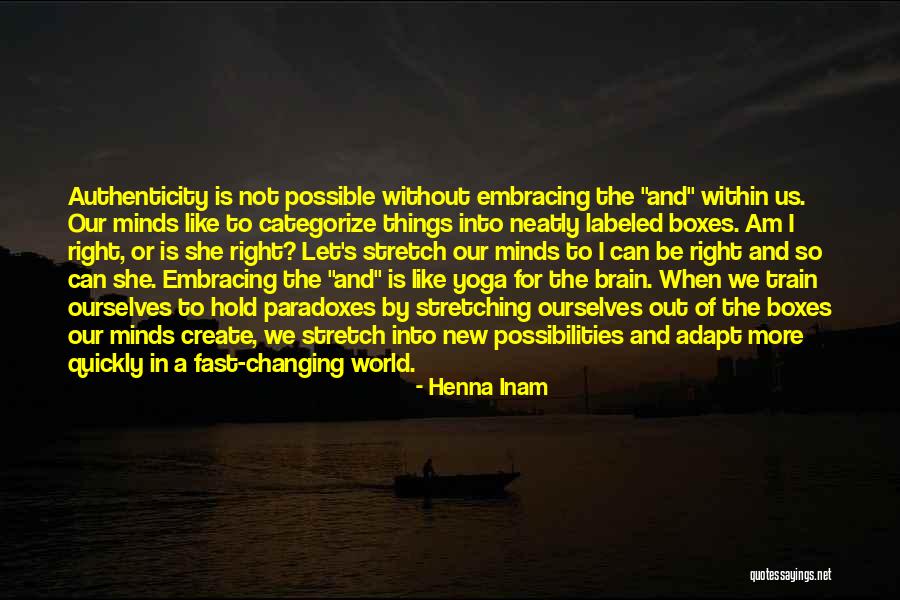 Authenticity is not possible without embracing the "and" within us. Our minds like to categorize things into neatly labeled boxes. Am I right, or is she right? Let's stretch our minds to I can be right and so can she. Embracing the "and" is like yoga for the brain. When we train ourselves to hold paradoxes by stretching ourselves out of the boxes our minds create, we stretch into new possibilities and adapt more quickly in a fast-changing world. — Henna Inam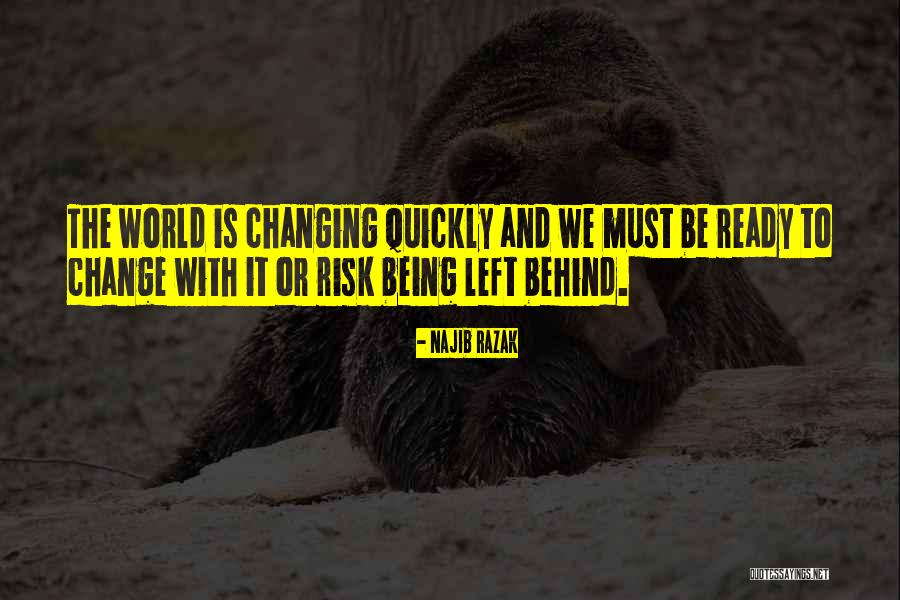 The world is changing quickly and we must be ready to change with it or risk being left behind. — Najib Razak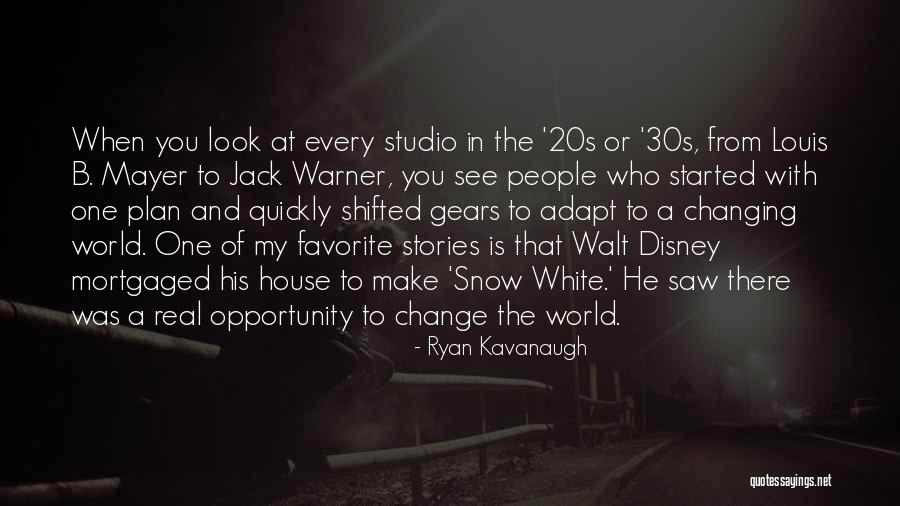 When you look at every studio in the '20s or '30s, from Louis B. Mayer to Jack Warner, you see people who started with one plan and quickly shifted gears to adapt to a changing world. One of my favorite stories is that Walt Disney mortgaged his house to make 'Snow White.' He saw there was a real opportunity to change the world. — Ryan Kavanaugh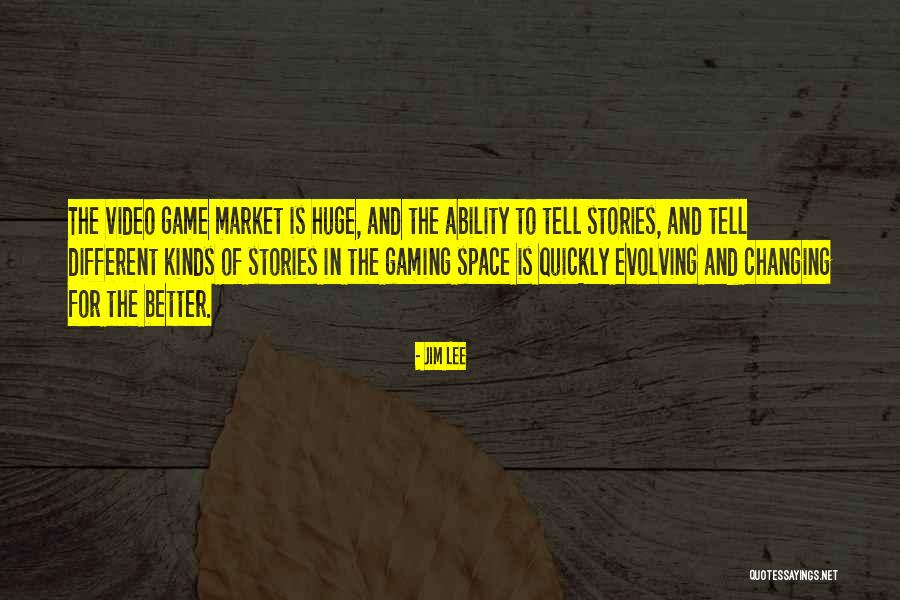 The video game market is huge, and the ability to tell stories, and tell different kinds of stories in the gaming space is quickly evolving and changing for the better. — Jim Lee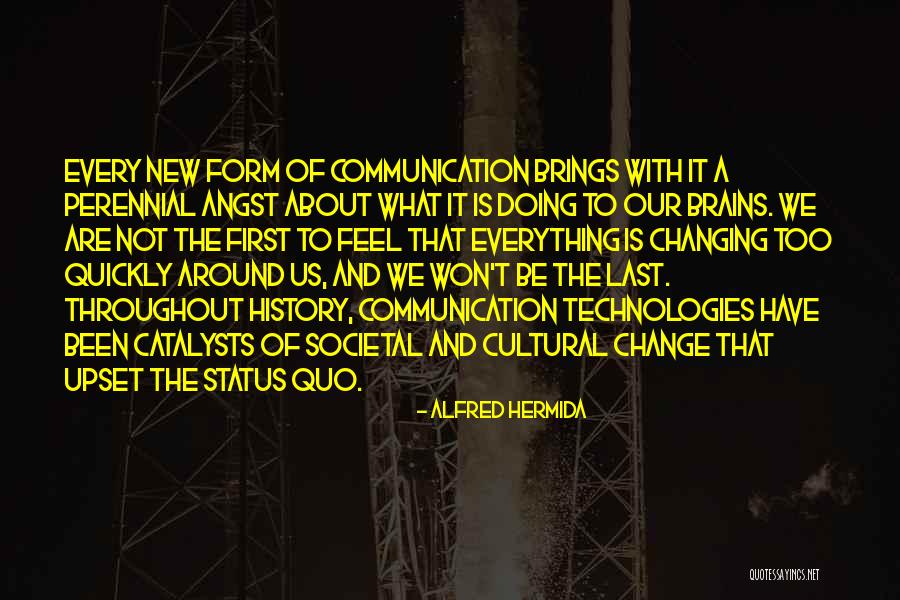 Every new form of communication brings with it a perennial angst about what it is doing to our brains. We are not the first to feel that everything is changing too quickly around us, and we won't be the last. Throughout history, communication technologies have been catalysts of societal and cultural change that upset the status quo. — Alfred Hermida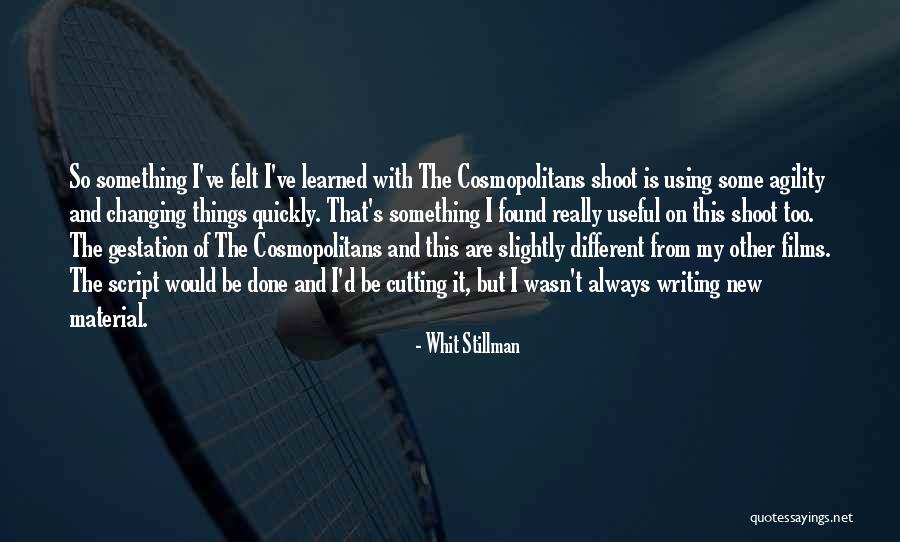 So something I've felt I've learned with The Cosmopolitans shoot is using some agility and changing things quickly. That's something I found really useful on this shoot too. The gestation of The Cosmopolitans and this are slightly different from my other films. The script would be done and I'd be cutting it, but I wasn't always writing new material. — Whit Stillman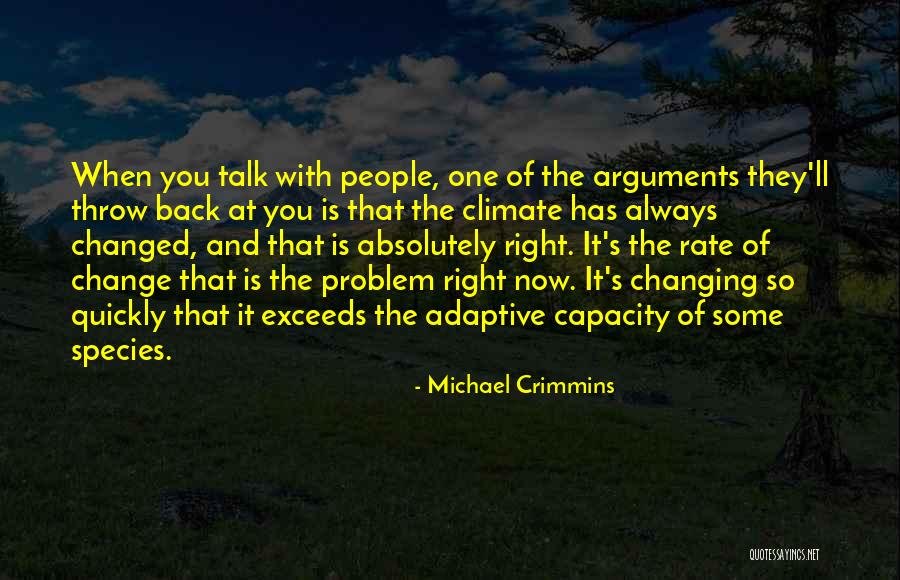 When you talk with people, one of the arguments they'll throw back at you is that the climate has always changed, and that is absolutely right. It's the rate of change that is the problem right now. It's changing so quickly that it exceeds the adaptive capacity of some species. — Michael Crimmins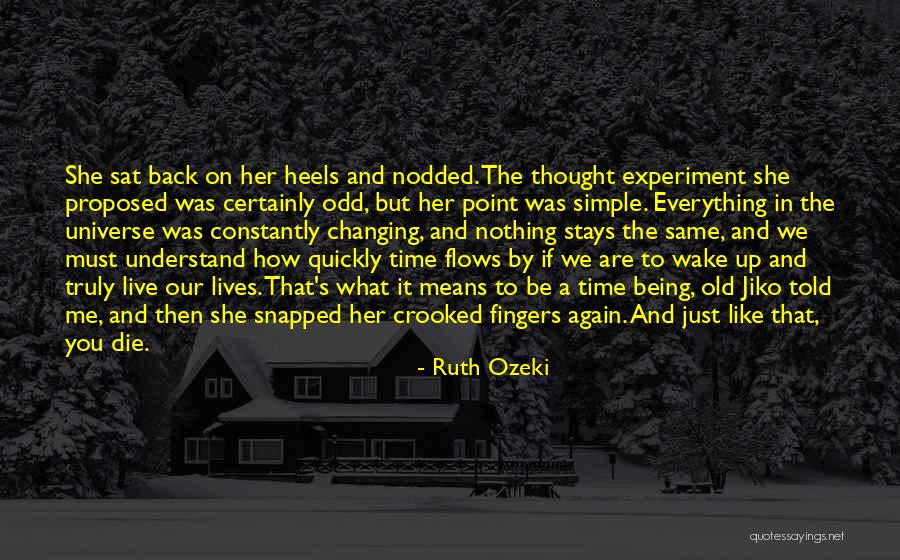 She sat back on her heels and nodded. The thought experiment she proposed was certainly odd, but her point was simple. Everything in the universe was constantly changing, and nothing stays the same, and we must understand how quickly time flows by if we are to wake up and truly live our lives.
That's what it means to be a time being, old Jiko told me, and then she snapped her crooked fingers again.
And just like that, you die. — Ruth Ozeki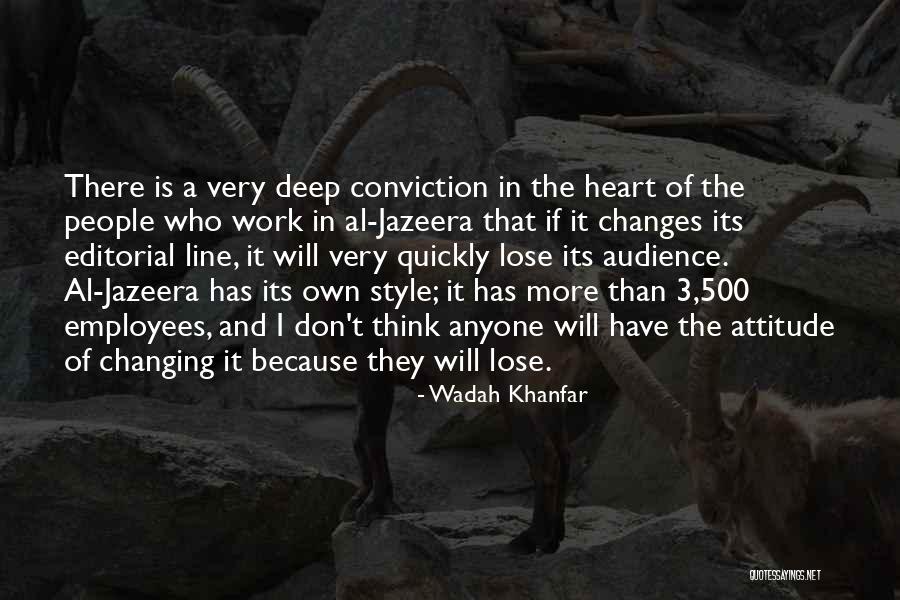 There is a very deep conviction in the heart of the people who work in al-Jazeera that if it changes its editorial line, it will very quickly lose its audience. Al-Jazeera has its own style; it has more than 3,500 employees, and I don't think anyone will have the attitude of changing it because they will lose. — Wadah Khanfar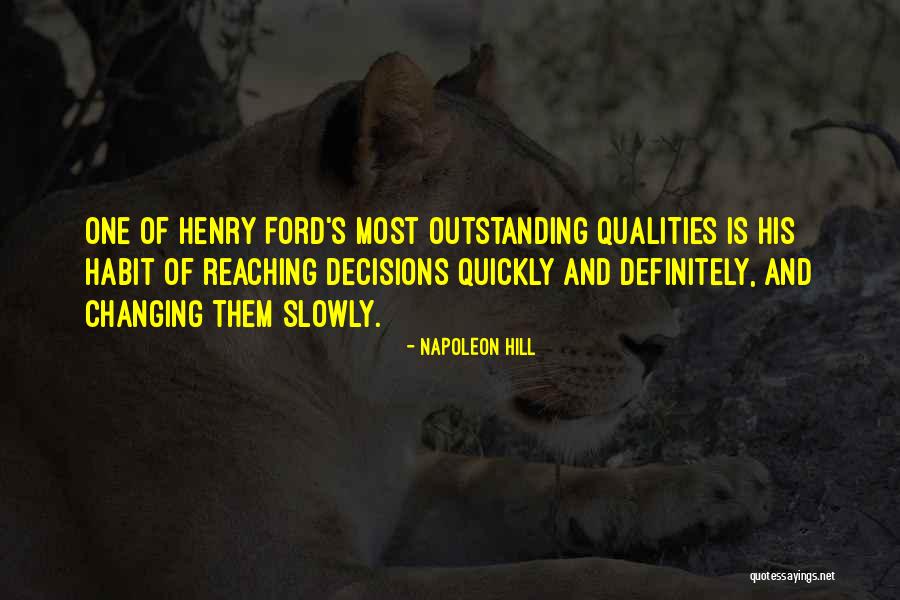 One of Henry Ford's most outstanding qualities is his habit of reaching decisions quickly and definitely, and changing them slowly. — Napoleon Hill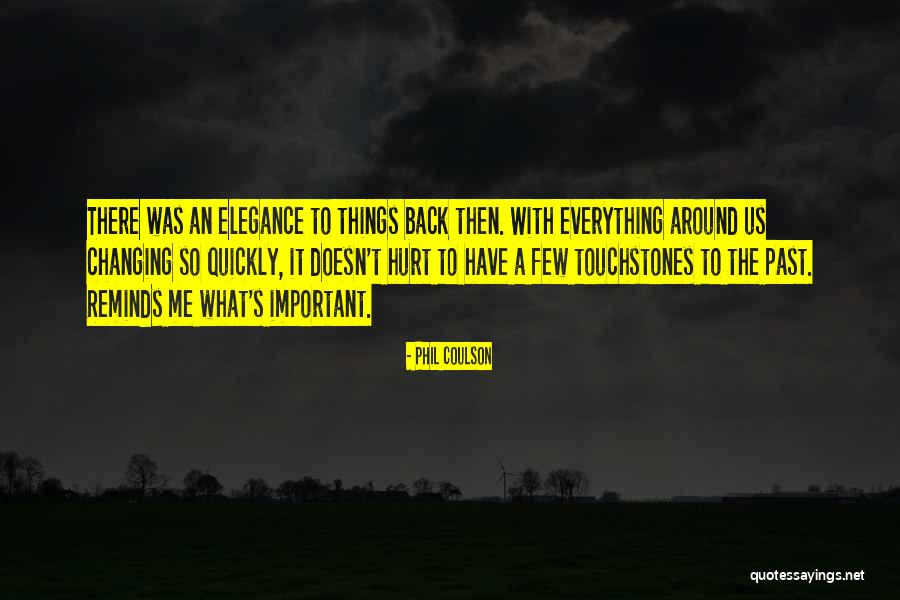 There was an elegance to things back then. With everything around us changing so quickly, it doesn't hurt to have a few touchstones to the past. Reminds me what's important. — Phil Coulson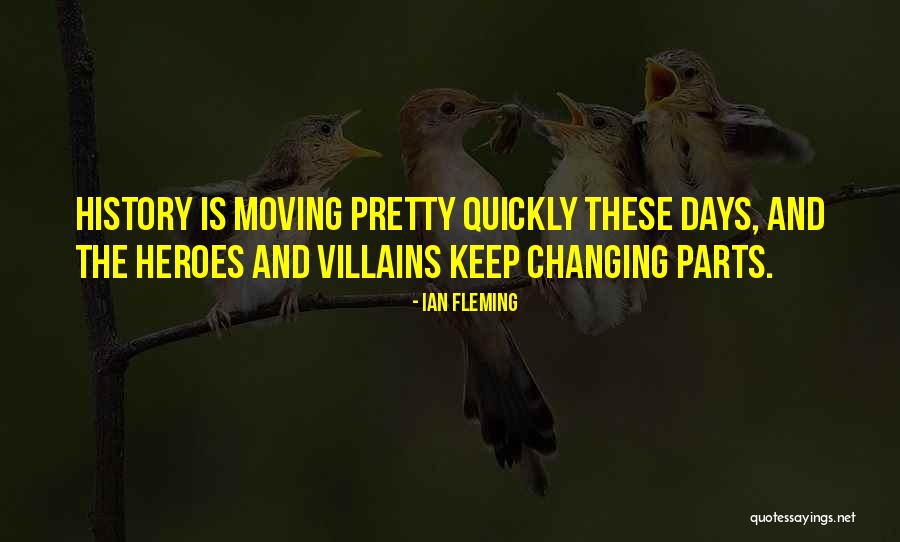 History is moving pretty quickly these days, and the heroes and villains keep changing parts. — Ian Fleming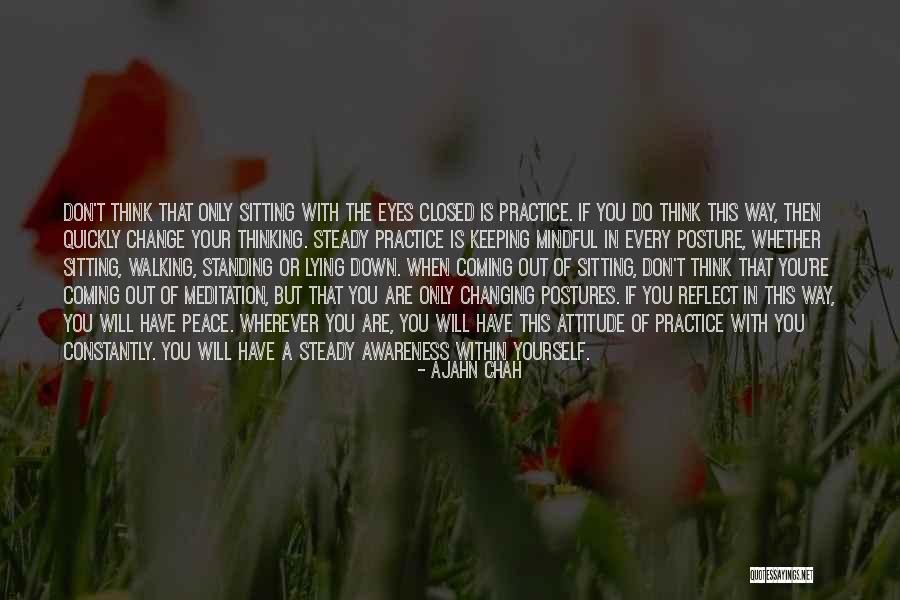 Don't think that only sitting with the eyes closed is practice. If you do think this way, then quickly change your thinking. Steady practice is keeping mindful in every posture, whether sitting, walking, standing or lying down. When coming out of sitting, don't think that you're coming out of meditation, but that you are only changing postures. If you reflect in this way, you will have peace. Wherever you are, you will have this attitude of practice with you constantly. You will have a steady awareness within yourself. — Ajahn Chah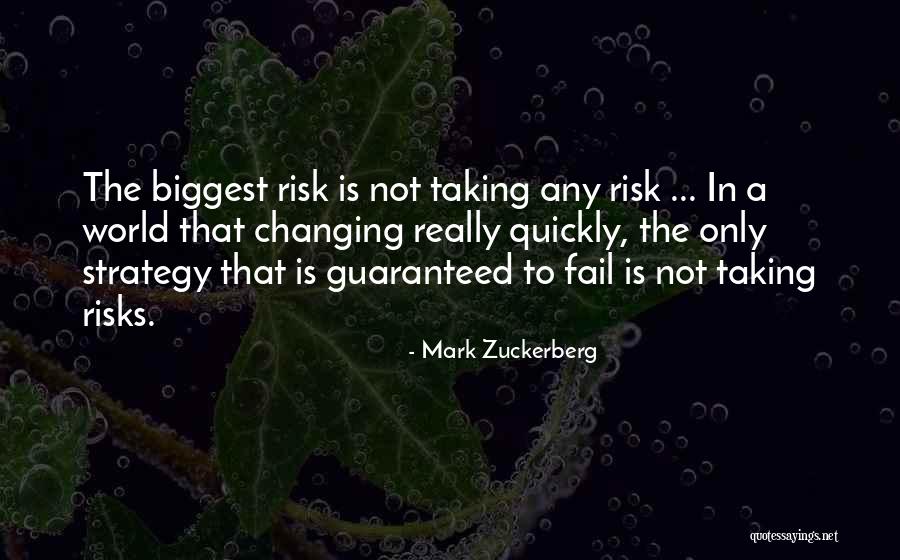 The biggest risk is not taking any risk ... In a world that changing really quickly, the only strategy that is guaranteed to fail is not taking risks. — Mark Zuckerberg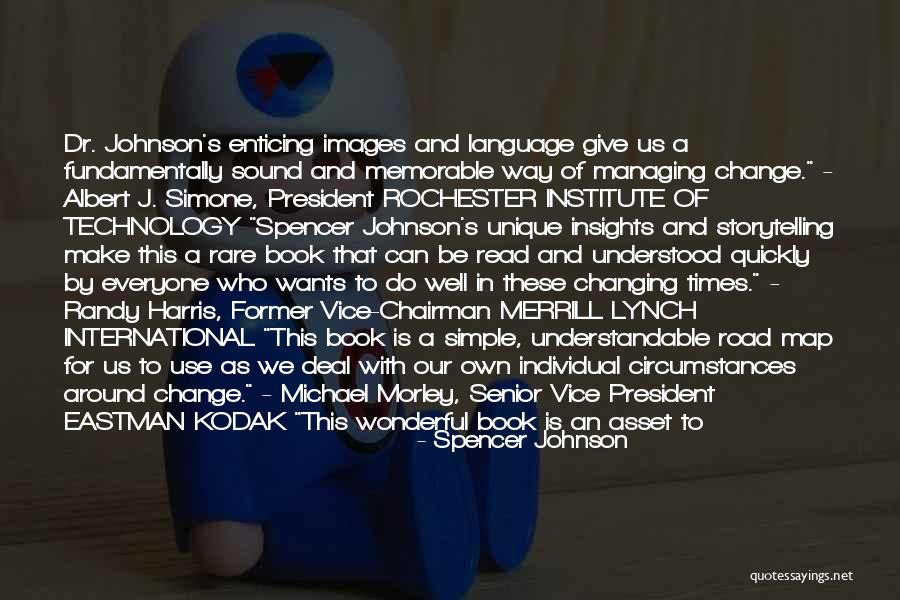 Dr. Johnson's enticing images and language give us a fundamentally sound and memorable way of managing change." - Albert J. Simone, President ROCHESTER INSTITUTE OF TECHNOLOGY "Spencer Johnson's unique insights and storytelling make this a rare book that can be read and understood quickly by everyone who wants to do well in these changing times." - Randy Harris, Former Vice-Chairman MERRILL LYNCH INTERNATIONAL "This book is a simple, understandable road map for us to use as we deal with our own individual circumstances around change." - Michael Morley, Senior Vice President EASTMAN KODAK "This wonderful book is an asset to any person or group that applies its lessons." - John A. Lopiano, Senior V.P. XEROX CORPORATION — Spencer Johnson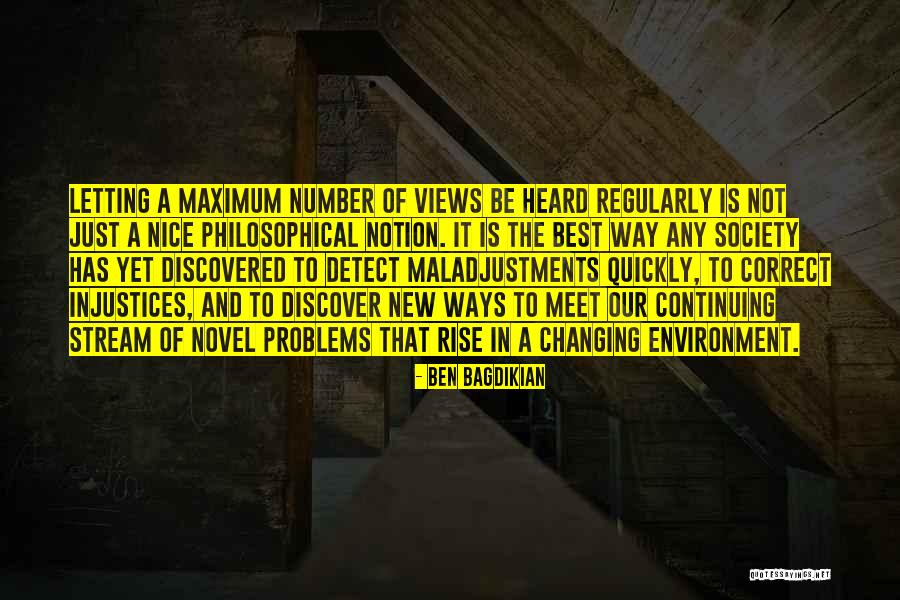 Letting a maximum number of views be heard regularly is not just a nice philosophical notion. It is the best way any society has yet discovered to detect maladjustments quickly, to correct injustices, and to discover new ways to meet our continuing stream of novel problems that rise in a changing environment. — Ben Bagdikian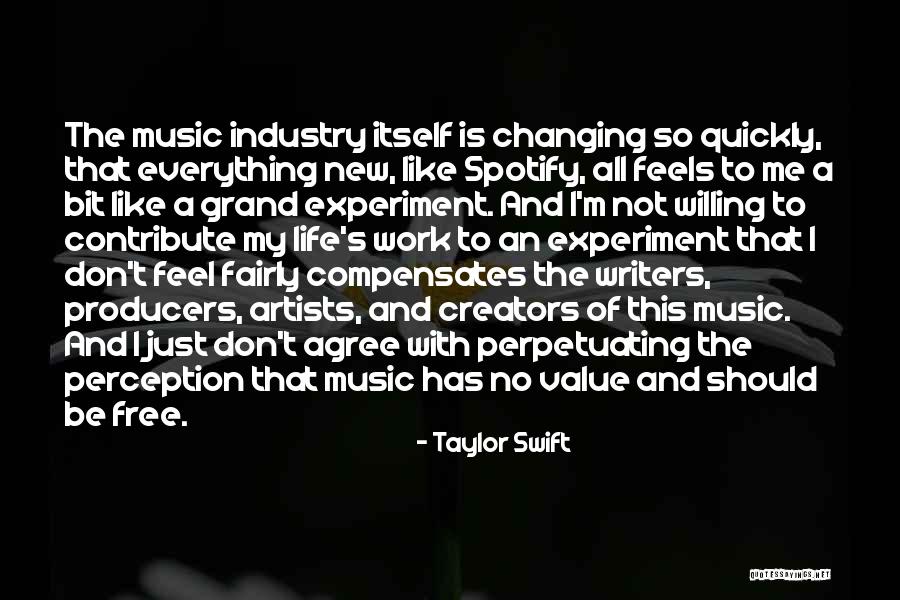 The music industry itself is changing so quickly, that everything new, like Spotify, all feels to me a bit like a grand experiment. And I'm not willing to contribute my life's work to an experiment that I don't feel fairly compensates the writers, producers, artists, and creators of this music. And I just don't agree with perpetuating the perception that music has no value and should be free. — Taylor Swift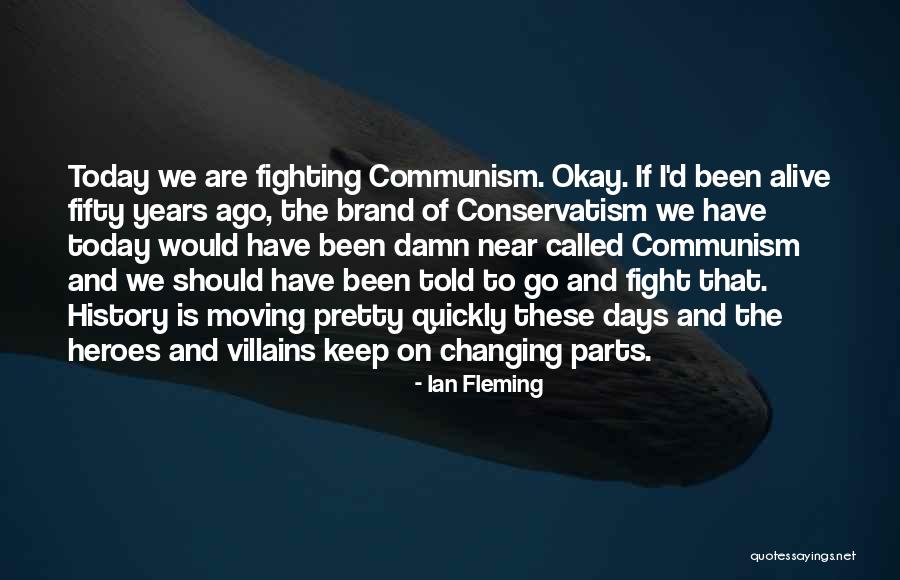 Today we are fighting Communism. Okay. If I'd been alive fifty years ago, the brand of Conservatism we have today would have been damn near called Communism and we should have been told to go and fight that. History is moving pretty quickly these days and the heroes and villains keep on changing parts. — Ian Fleming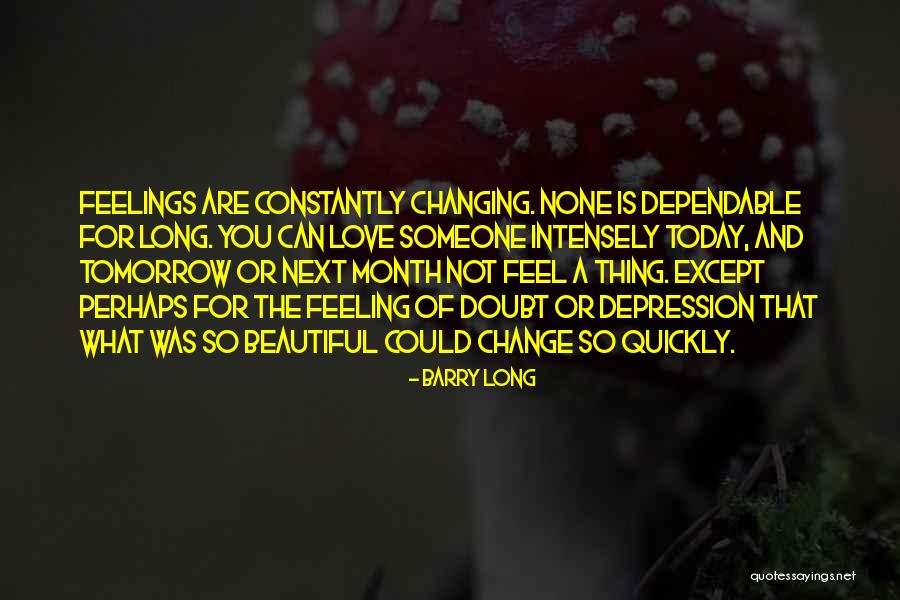 Feelings are constantly changing. None is dependable for long. You can love someone intensely today, and tomorrow or next month not feel a thing. Except perhaps for the feeling of doubt or depression that what was so beautiful could change so quickly. — Barry Long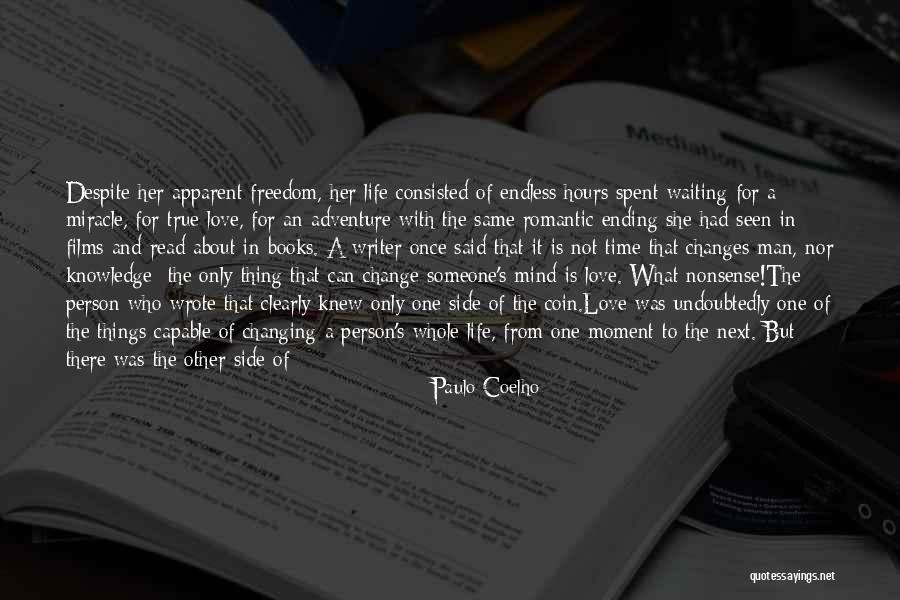 Despite her apparent freedom, her life consisted of endless hours spent waiting for a miracle, for true love, for an adventure with the same romantic ending she had seen in films and read about in books. A writer once said that it is not time that changes man, nor knowledge; the only thing that can change someone's mind is love. What nonsense!
The person who wrote that clearly knew only one side of the coin.
Love was undoubtedly one of the things capable of changing a person's whole life, from one moment to the next. But there was the other side of the coin, the second thing that could make a human being take a totally different course from the one he or she had planned; and that was called despair. Yes, perhaps love really could transform someone, but despair did the job more quickly. — Paulo Coelho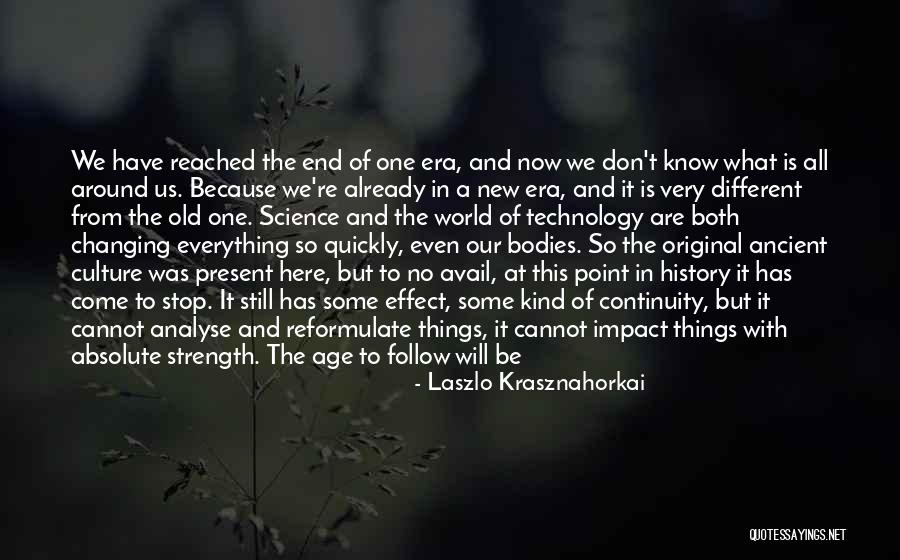 We have reached the end of one era, and now we don't know what is all around us. Because we're already in a new era, and it is very different from the old one. Science and the world of technology are both changing everything so quickly, even our bodies. So the original ancient culture was present here, but to no avail, at this point in history it has come to stop. It still has some effect, some kind of continuity, but it cannot analyse and reformulate things, it cannot impact things with absolute strength. The age to follow will be full of dangers. It will be full of difficulties. In all likelihood, it will not be a good future for mankind. It is even possible this new era will mean the end of mankind. — Laszlo Krasznahorkai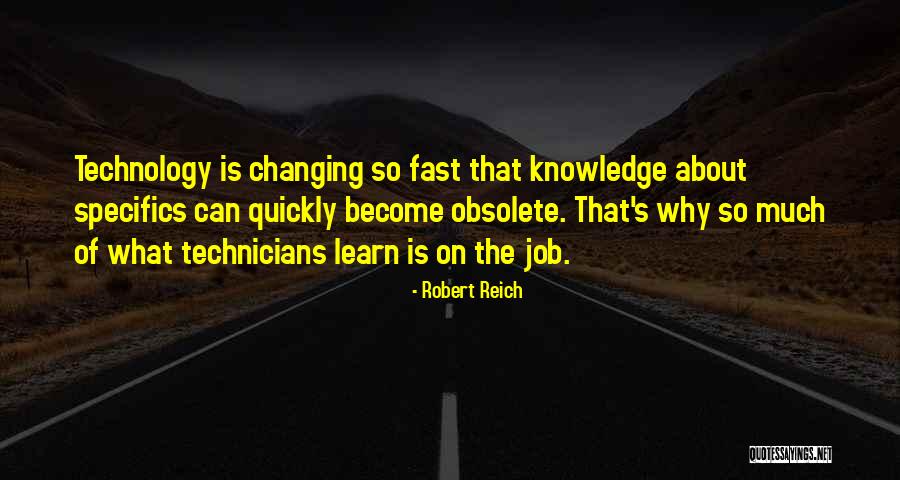 Technology is changing so fast that knowledge about specifics can quickly become obsolete. That's why so much of what technicians learn is on the job. — Robert Reich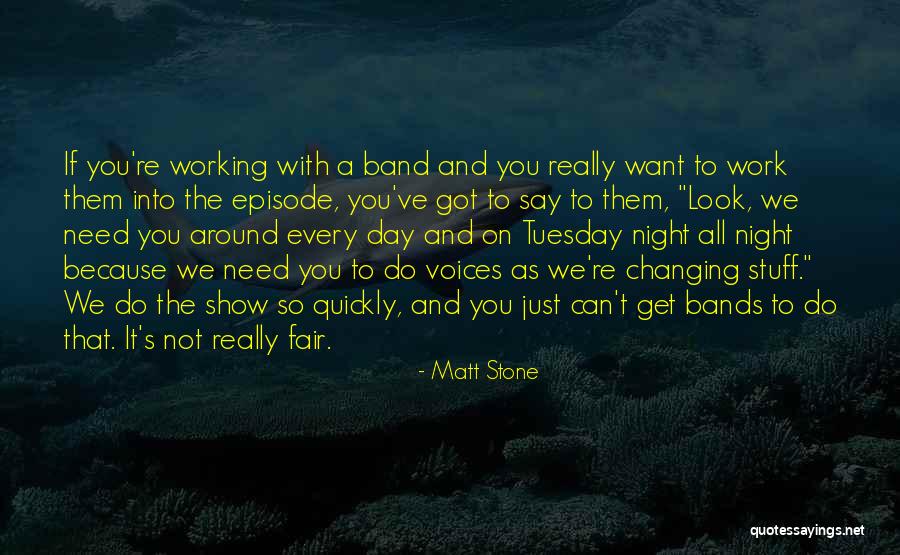 If you're working with a band and you really want to work them into the episode, you've got to say to them, "Look, we need you around every day and on Tuesday night all night because we need you to do voices as we're changing stuff." We do the show so quickly, and you just can't get bands to do that. It's not really fair. — Matt Stone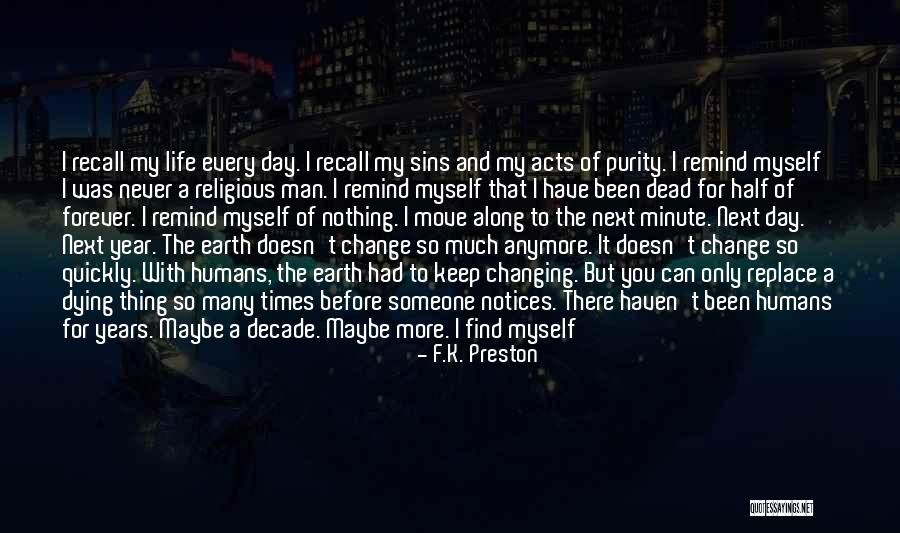 I recall my life every day. I recall my sins and my acts of purity. I remind myself I was never a religious man. I remind myself that I have been dead for half of forever. I remind myself of nothing. I move along to the next minute. Next day. Next year. The earth doesn't change so much anymore. It doesn't change so quickly. With humans, the earth had to keep changing. But you can only replace a dying thing so many times before someone notices. There haven't been humans for years. Maybe a decade. Maybe more. I find myself loving their absence. The absence of humanity is the absence of violence. I love this peace. But then I remember my bones. My mind and my memories. I remember I'm human. I am the thing I detest. The creature that haunts my steps. It's my shadow I see watching me. It's my reflection in the water. I keep remembering. I live in fear. But still, I walk on. — F.K. Preston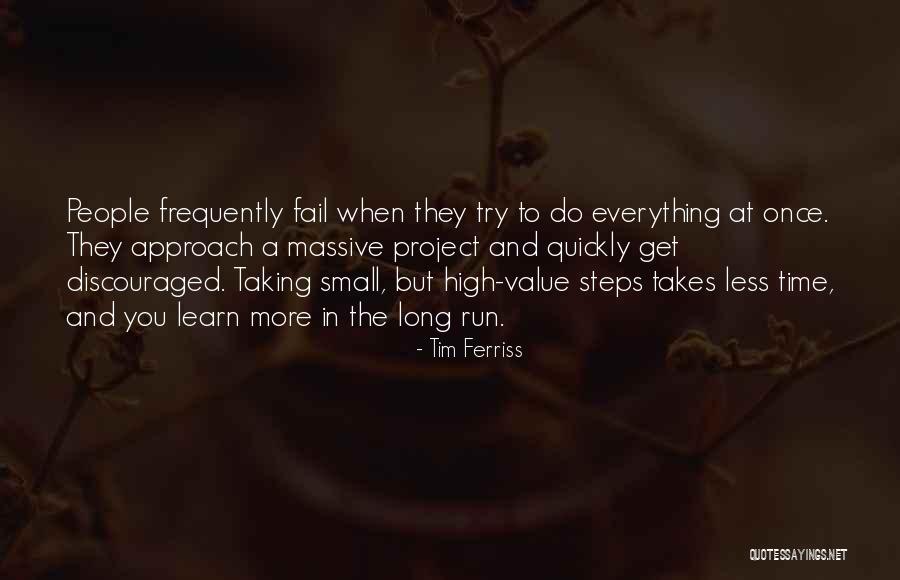 People frequently fail when they try to do everything at once. They approach a massive project and quickly get discouraged. Taking small, but high-value steps takes less time, and you learn more in the long run. — Tim Ferriss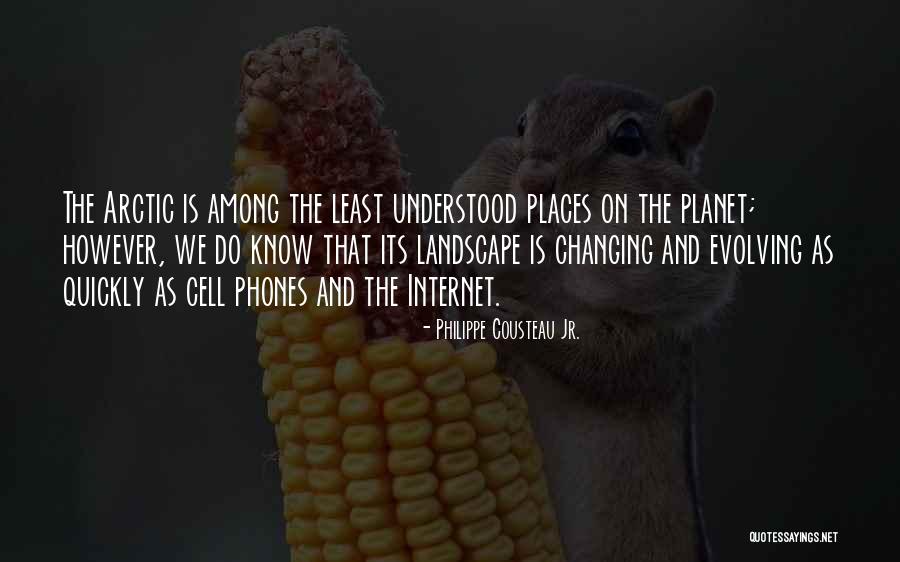 The Arctic is among the least understood places on the planet; however, we do know that its landscape is changing and evolving as quickly as cell phones and the Internet. — Philippe Cousteau Jr.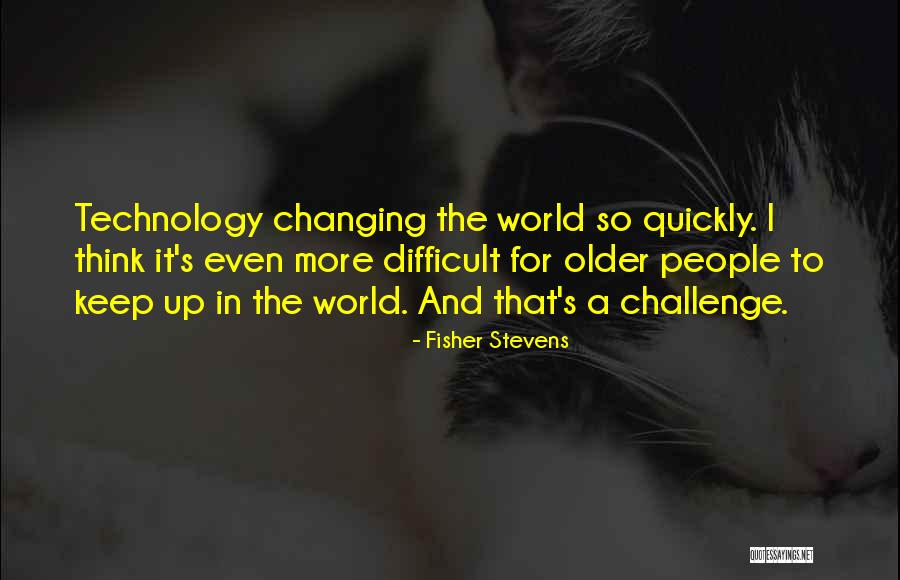 Technology changing the world so quickly. I think it's even more difficult for older people to keep up in the world. And that's a challenge. — Fisher Stevens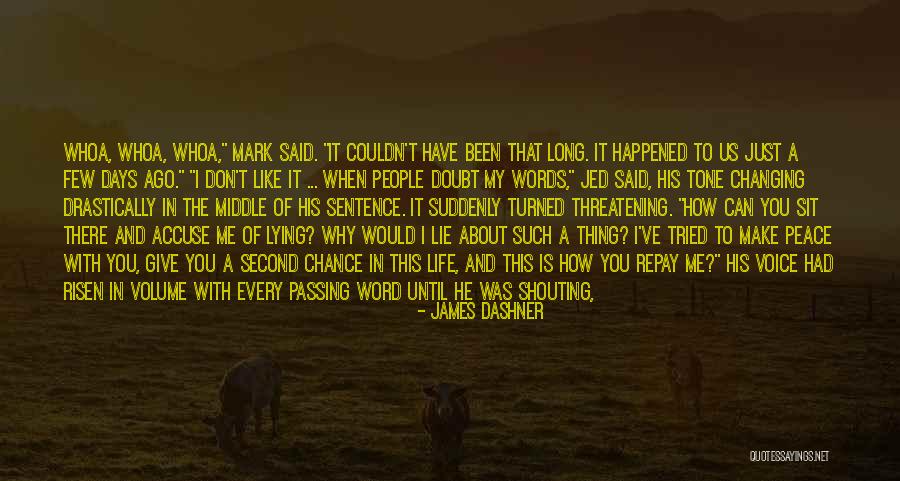 Whoa, whoa, whoa," Mark said. "It couldn't have been that long. It happened to us just a few days ago." "I don't like it ... when people doubt my words," Jed said, his tone changing drastically in the middle of his sentence. It suddenly turned threatening. "How can you sit there and accuse me of lying? Why would I lie about such a thing? I've tried to make peace with you, give you a second chance in this life, and this is how you repay me?" His voice had risen in volume with every passing word until he was shouting, his body trembling. "It ... it makes my head hurt." Mark could tell Alec was about to explode, so he quickly reached over and squeezed his arm. "Don't," he whispered. "Just don't." Then he returned his attention to Jed. "No, listen, please. It's not like that. We just want to understand. Our village had the ... — James Dashner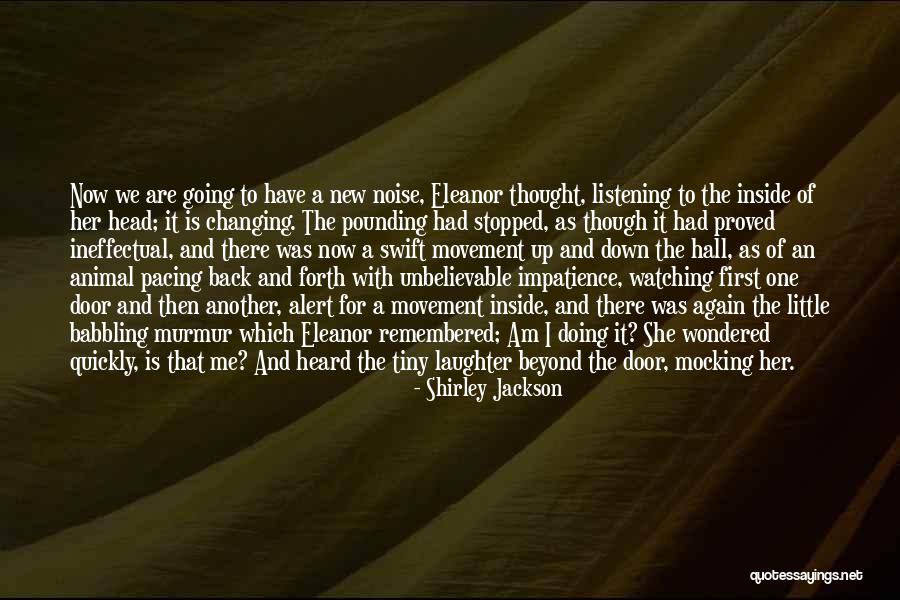 Now we are going to have a new noise, Eleanor thought, listening to the inside of her head; it is changing. The pounding had stopped, as though it had proved ineffectual, and there was now a swift movement up and down the hall, as of an animal pacing back and forth with unbelievable impatience, watching first one door and then another, alert for a movement inside, and there was again the little babbling murmur which Eleanor remembered; Am I doing it? She wondered quickly, is that me? And heard the tiny laughter beyond the door, mocking her. — Shirley Jackson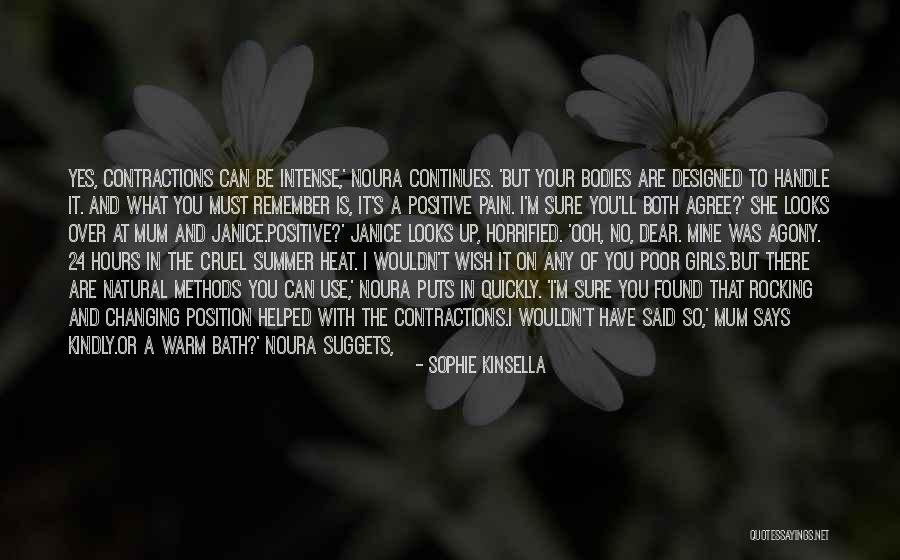 Yes, contractions can be intense,' Noura continues. 'But your bodies are designed to handle it. And what you must remember is, it's a positive pain. I'm sure you'll both agree?' She looks over at Mum and Janice.
POSITIVE?' Janice looks up, horrified. 'Ooh, no, dear. Mine was agony. 24 hours in the cruel summer heat. I wouldn't wish it on any of you poor girls.'
But there are natural methods you can use,' Noura puts in quickly. 'I'm sure you found that rocking and changing position helped with the contractions.
I wouldn't have said so,' Mum says kindly.
Or a warm bath?' Noura suggets, smile tightening.
A bath? Dear, when you're gripped by agony and wanting to die, a bath doesn't really help!'
As I glance around the room I can see that all the girls' faces have frozen. Most of the mens' too. — Sophie Kinsella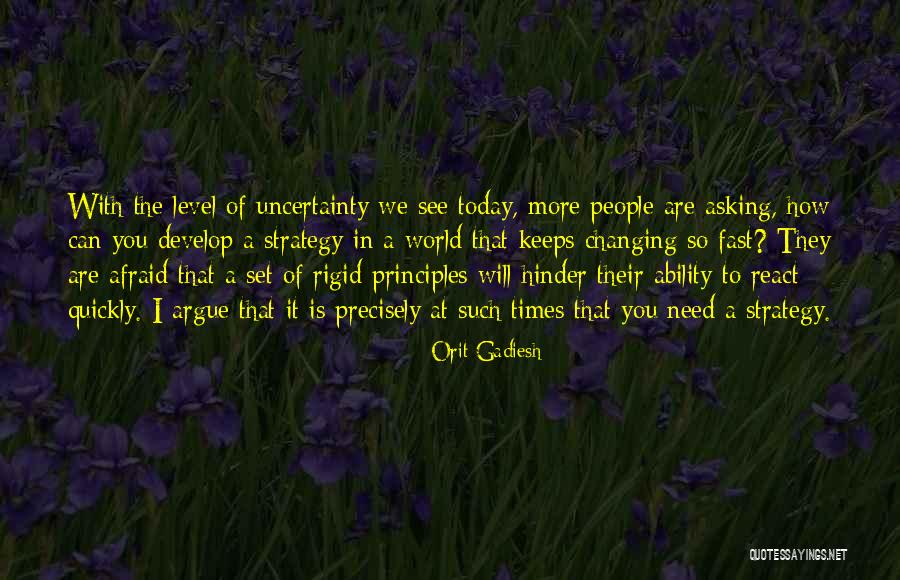 With the level of uncertainty we see today, more people are asking, how can you develop a strategy in a world that keeps changing so fast? They are afraid that a set of rigid principles will hinder their ability to react quickly. I argue that it is precisely at such times that you need a strategy. — Orit Gadiesh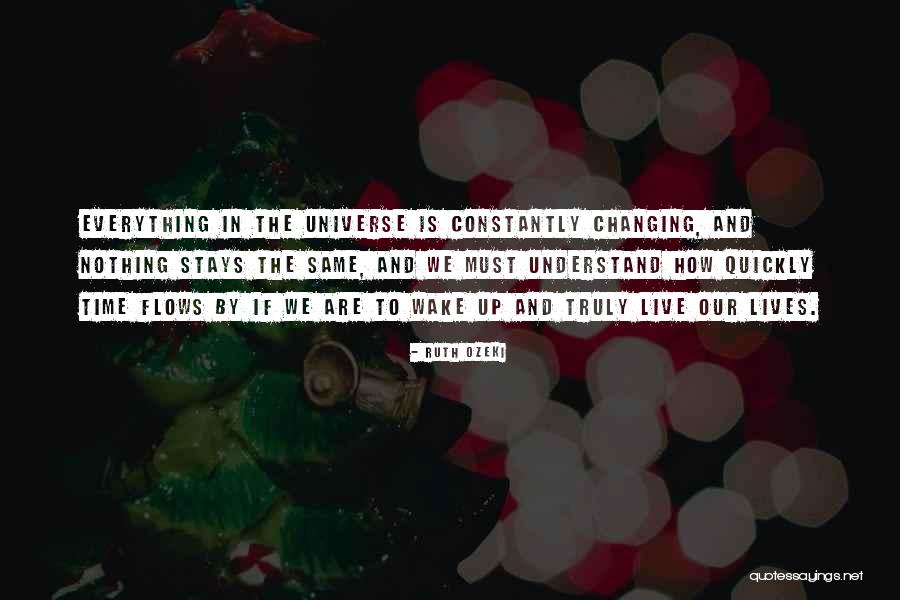 Everything in the universe is constantly changing, and nothing stays the same, and we must understand how quickly time flows by if we are to wake up and truly live our lives. — Ruth Ozeki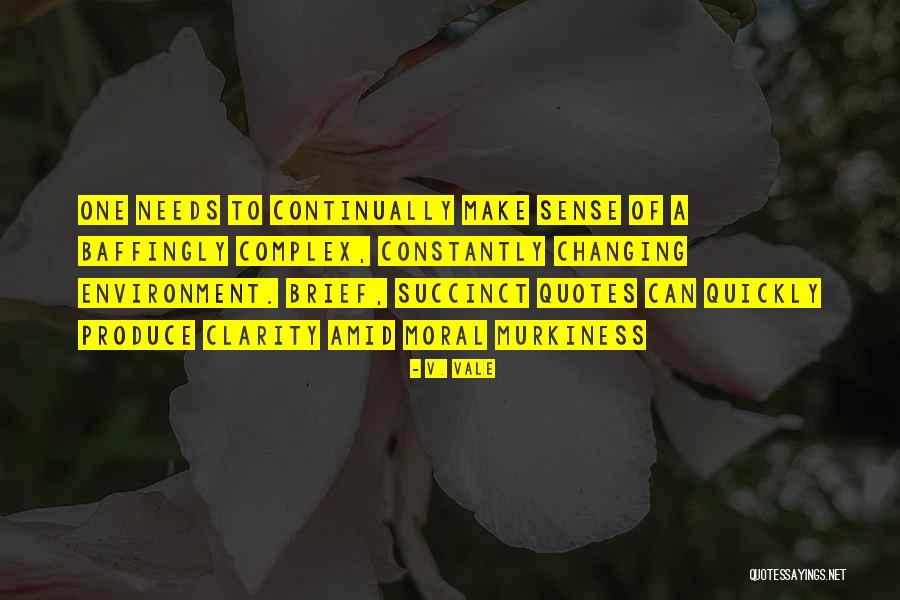 One needs to continually make sense of a baffingly complex, constantly changing environment. Brief, succinct quotes can quickly produce clarity amid moral murkiness — V. Vale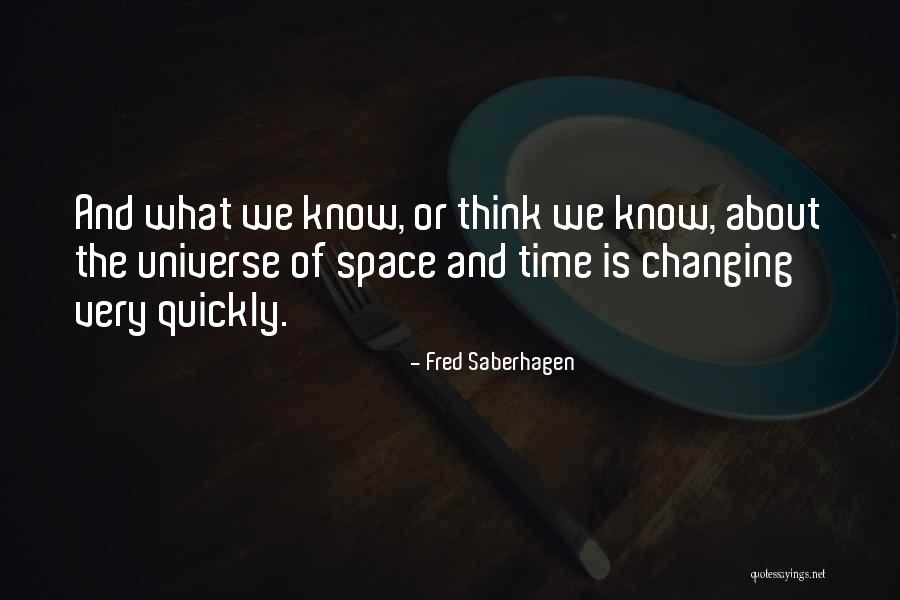 And what we know, or think we know, about the universe of space and time is changing very quickly. — Fred Saberhagen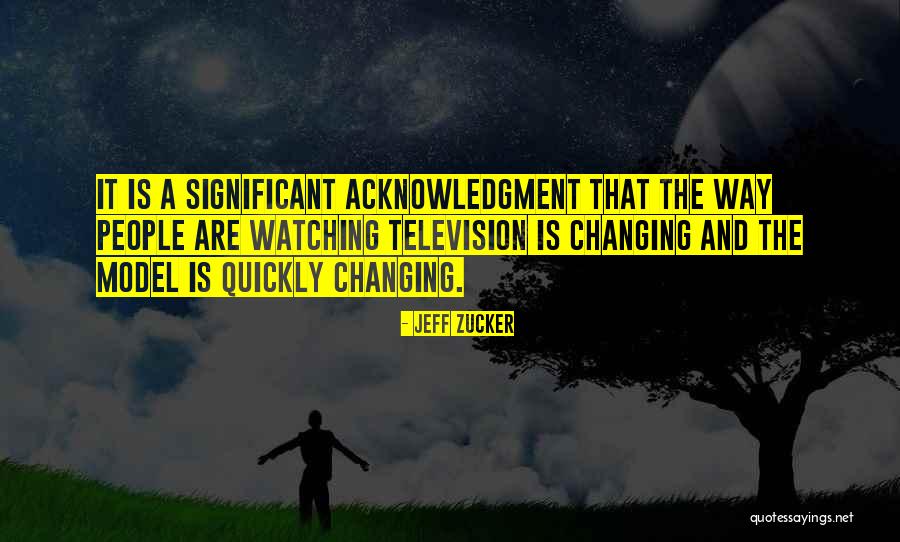 It is a significant acknowledgment that the way people are watching television is changing and the model is quickly changing. — Jeff Zucker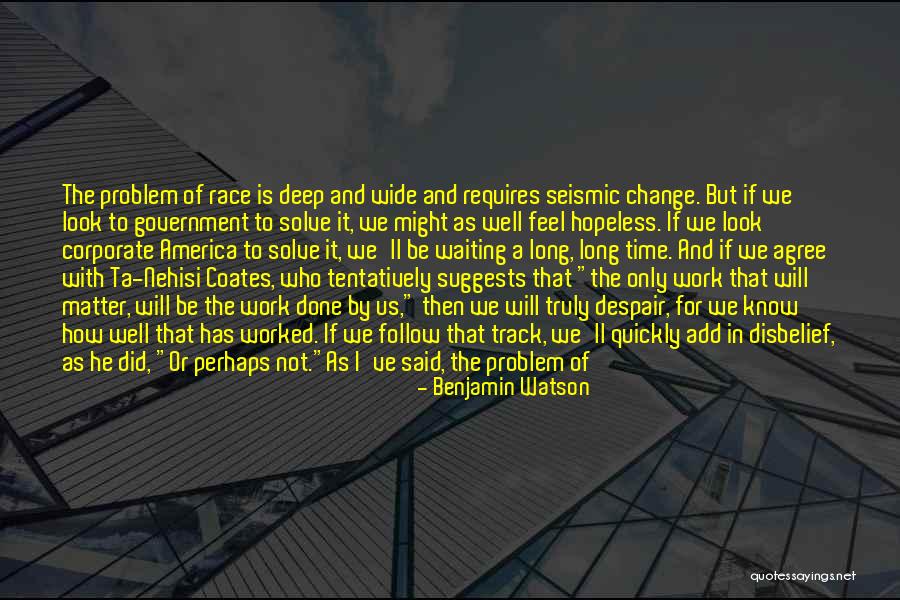 The problem of race is deep and wide and requires seismic change. But if we look to government to solve it, we might as well feel hopeless. If we look corporate America to solve it, we'll be waiting a long, long time. And if we agree with Ta-Nehisi Coates, who tentatively suggests that "the only work that will matter, will be the work done by us," then we will truly despair, for we know how well that has worked. If we follow that track, we'll quickly add in disbelief, as he did, "Or perhaps not."

As I've said, the problem of race is not "out there." It's "in here," in the human heart. And though there is no task in heaven or on earth more difficult than changing the human heart,I believe in the one who can do it. It requires a supernatural solution.

Yes, I believe in God. You see, I know how God can change a person's heart. — Benjamin Watson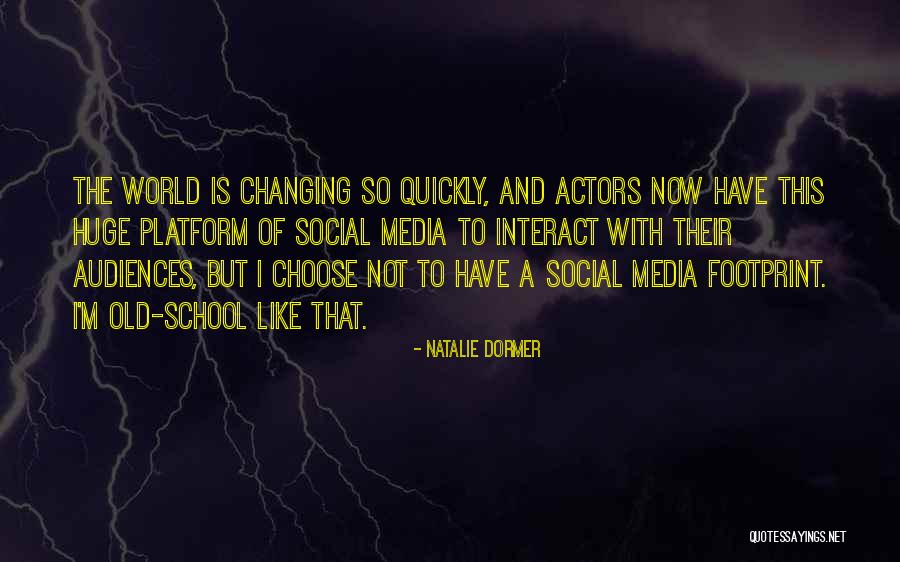 The world is changing so quickly, and actors now have this huge platform of social media to interact with their audiences, but I choose not to have a social media footprint. I'm old-school like that. — Natalie Dormer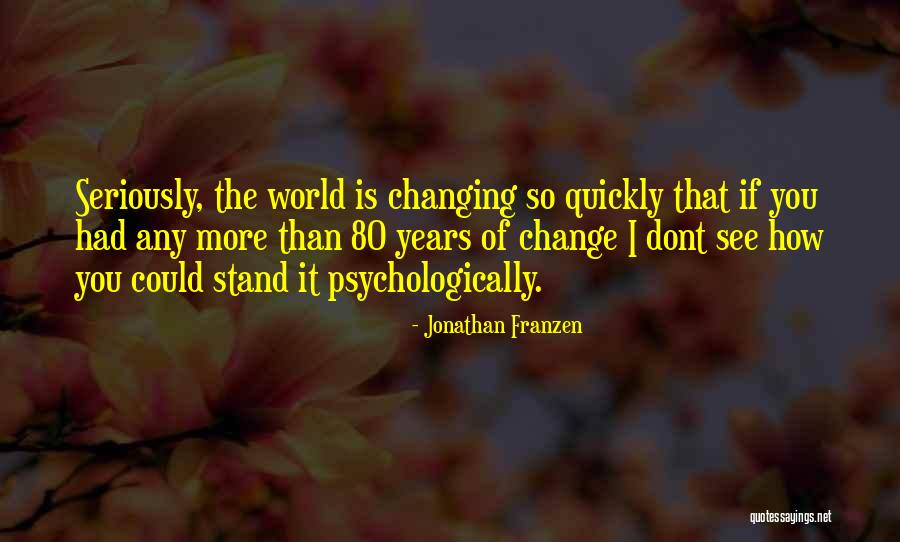 Seriously, the world is changing so quickly that if you had any more than 80 years of change I dont see how you could stand it psychologically. — Jonathan Franzen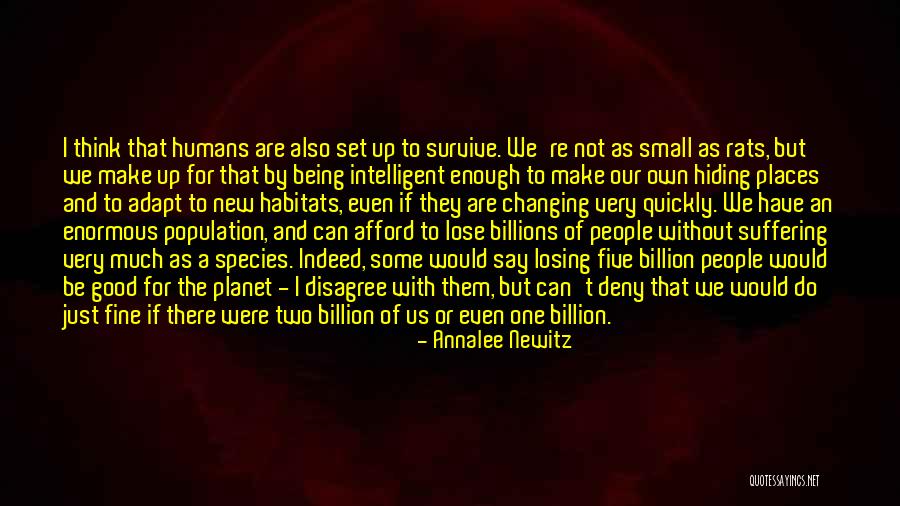 I think that humans are also set up to survive. We're not as small as rats, but we make up for that by being intelligent enough to make our own hiding places and to adapt to new habitats, even if they are changing very quickly. We have an enormous population, and can afford to lose billions of people without suffering very much as a species. Indeed, some would say losing five billion people would be good for the planet - I disagree with them, but can't deny that we would do just fine if there were two billion of us or even one billion. — Annalee Newitz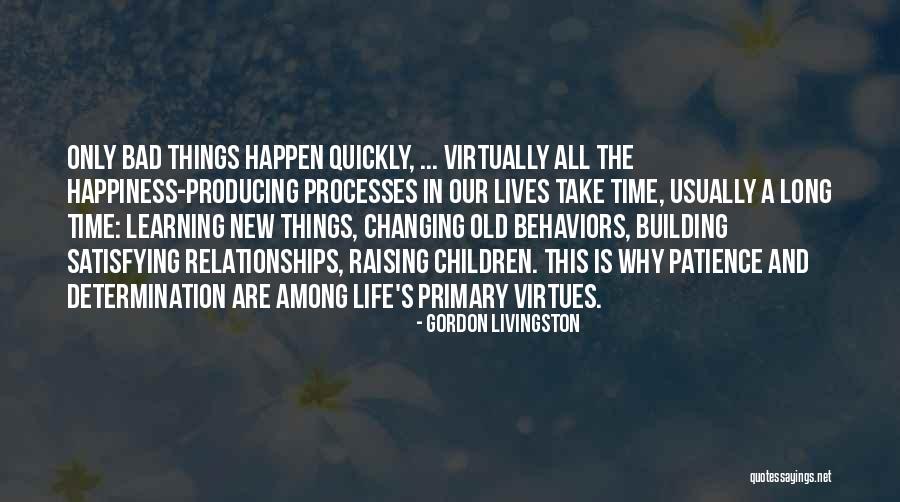 Only bad things happen quickly, ... Virtually all the happiness-producing processes in our lives take time, usually a long time: learning new things, changing old behaviors, building satisfying relationships, raising children. This is why patience and determination are among life's primary virtues. — Gordon Livingston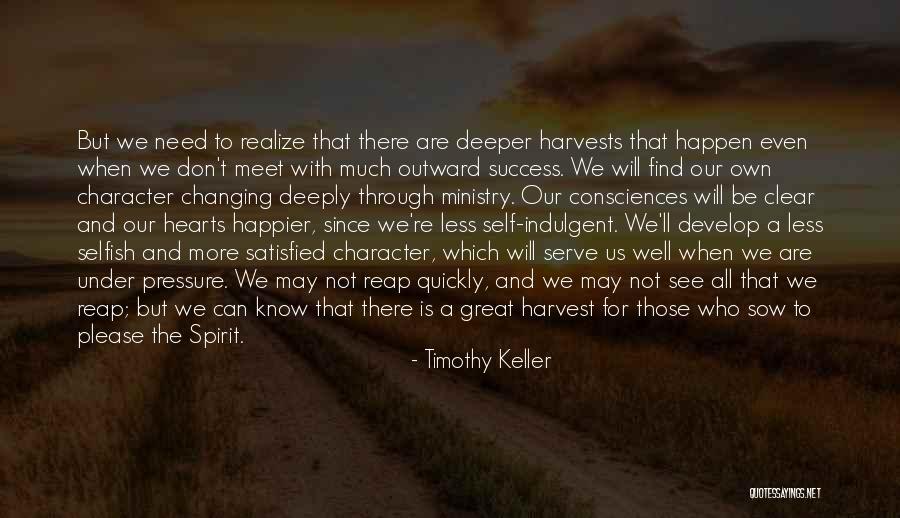 But we need to realize that there are deeper harvests that happen even when we don't meet with much outward success. We will find our own character changing deeply through ministry. Our consciences will be clear and our hearts happier, since we're less self-indulgent. We'll develop a less selfish and more satisfied character, which will serve us well when we are under pressure. We may not reap quickly, and we may not see all that we reap; but we can know that there is a great harvest for those who sow to please the Spirit. — Timothy Keller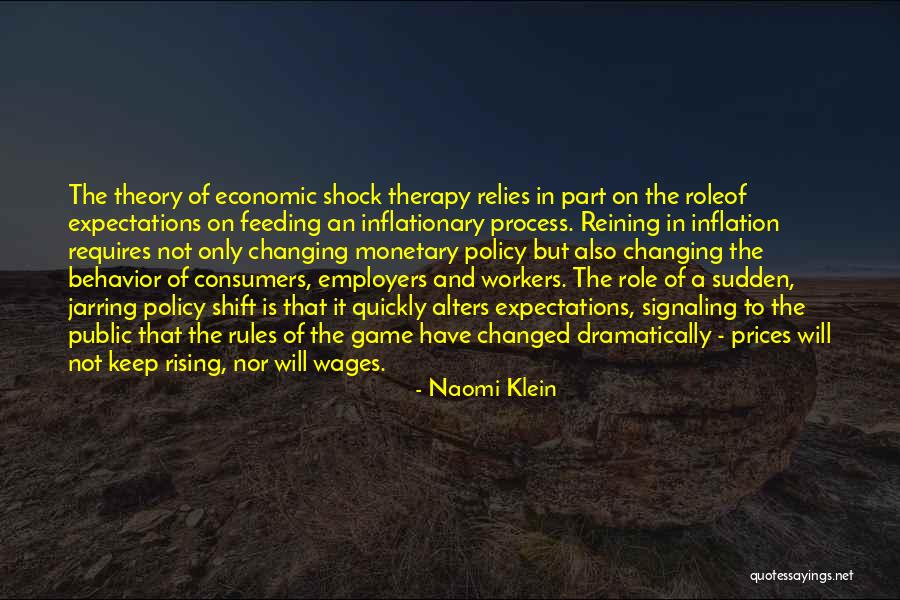 The theory of economic shock therapy relies in part on the roleof expectations on feeding an inflationary process. Reining in inflation requires not only changing monetary policy but also changing the behavior of consumers, employers and workers. The role of a sudden, jarring policy shift is that it quickly alters expectations, signaling to the public that the rules of the game have changed dramatically - prices will not keep rising, nor will wages. — Naomi Klein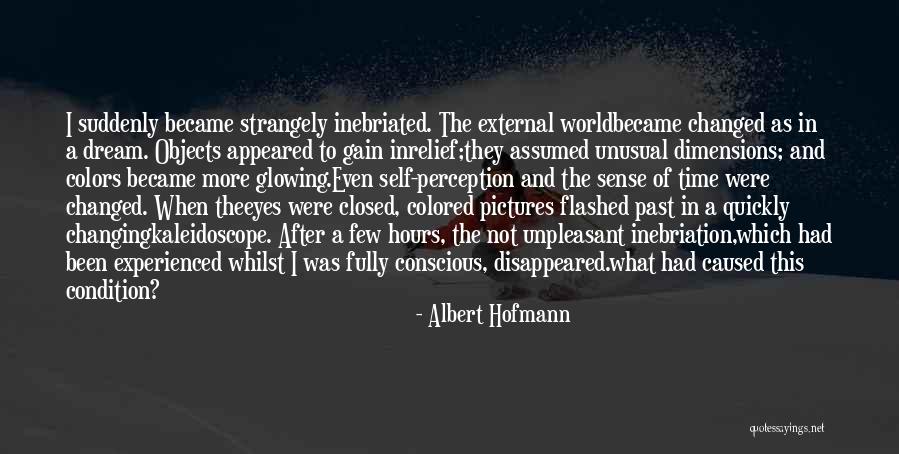 I suddenly became strangely inebriated. The external world
became changed as in a dream. Objects appeared to gain inrelief;
they assumed unusual dimensions; and colors became more glowing.
Even self-perception and the sense of time were changed. When the
eyes were closed, colored pictures flashed past in a quickly changing
kaleidoscope. After a few hours, the not unpleasant inebriation,
which had been experienced whilst I was fully conscious, disappeared.
what had caused this condition? — Albert Hofmann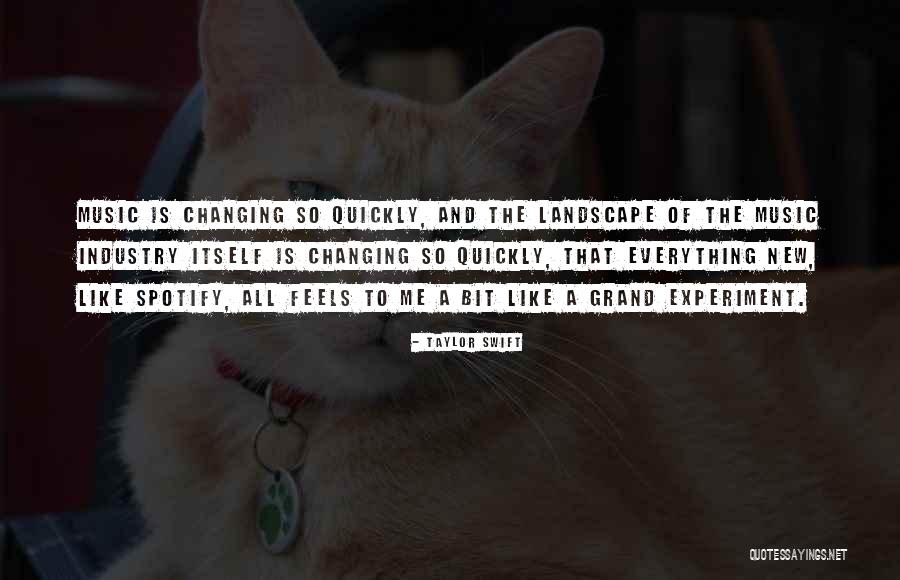 Music is changing so quickly, and the landscape of the music industry itself is changing so quickly, that everything new, like Spotify, all feels to me a bit like a grand experiment. — Taylor Swift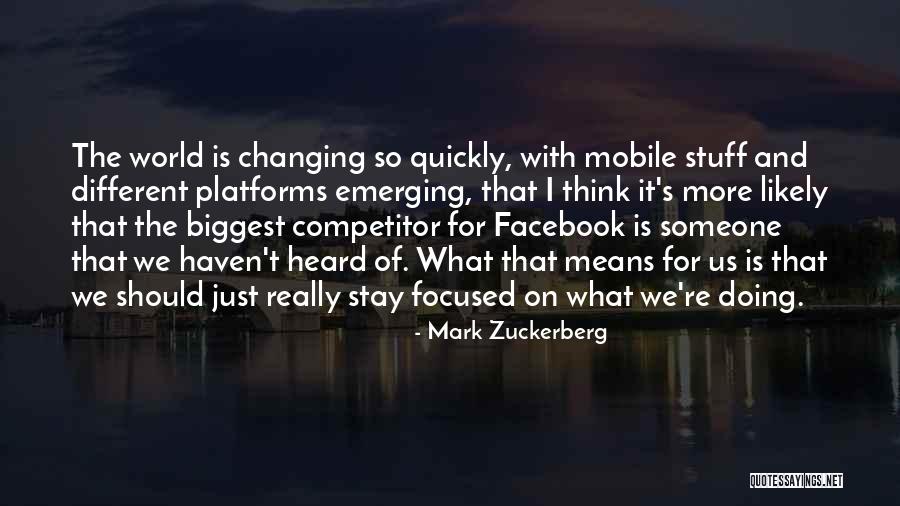 The world is changing so quickly, with mobile stuff and different platforms emerging, that I think it's more likely that the biggest competitor for Facebook is someone that we haven't heard of. What that means for us is that we should just really stay focused on what we're doing. — Mark Zuckerberg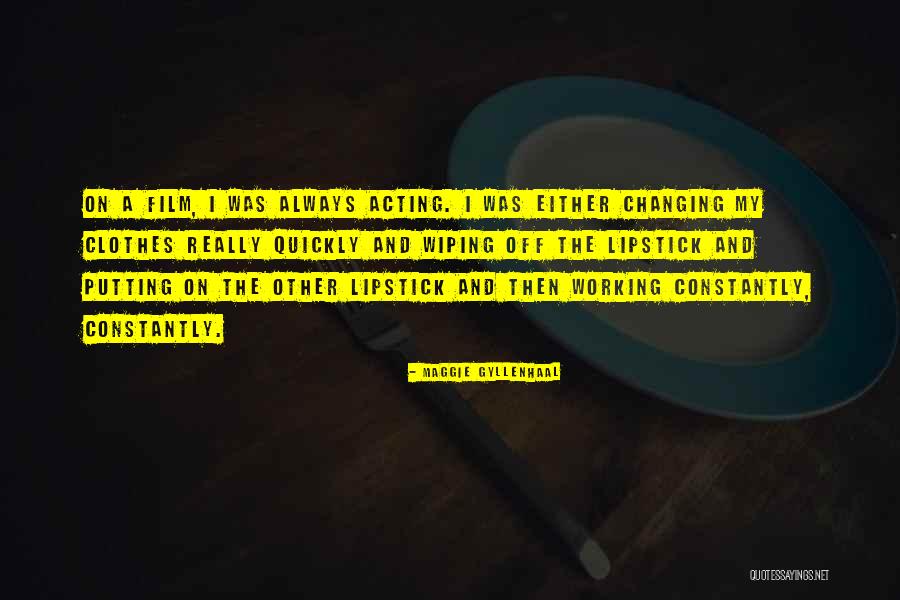 On a film, I was always acting. I was either changing my clothes really quickly and wiping off the lipstick and putting on the other lipstick and then working constantly, constantly. — Maggie Gyllenhaal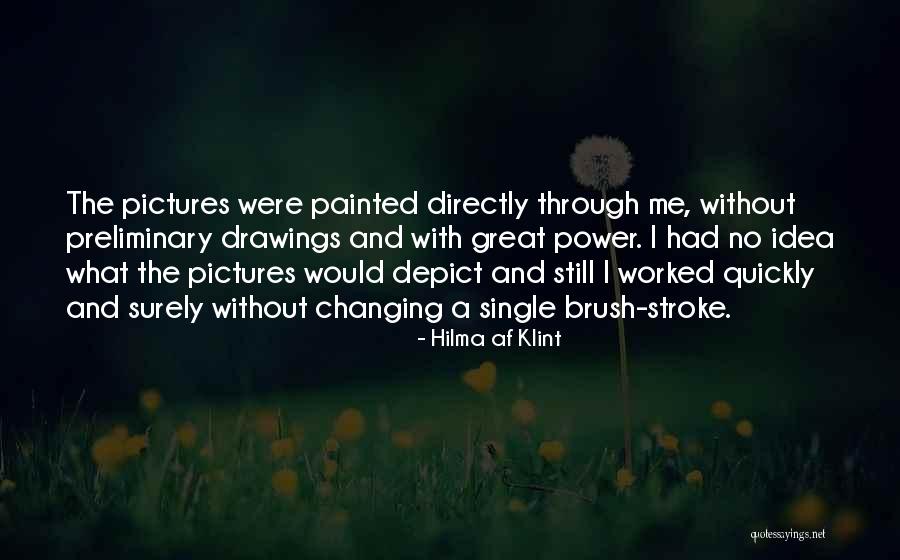 The pictures were painted directly through me, without preliminary drawings and with great power. I had no idea what the pictures would depict and still I worked quickly and surely without changing a single brush-stroke. — Hilma Af Klint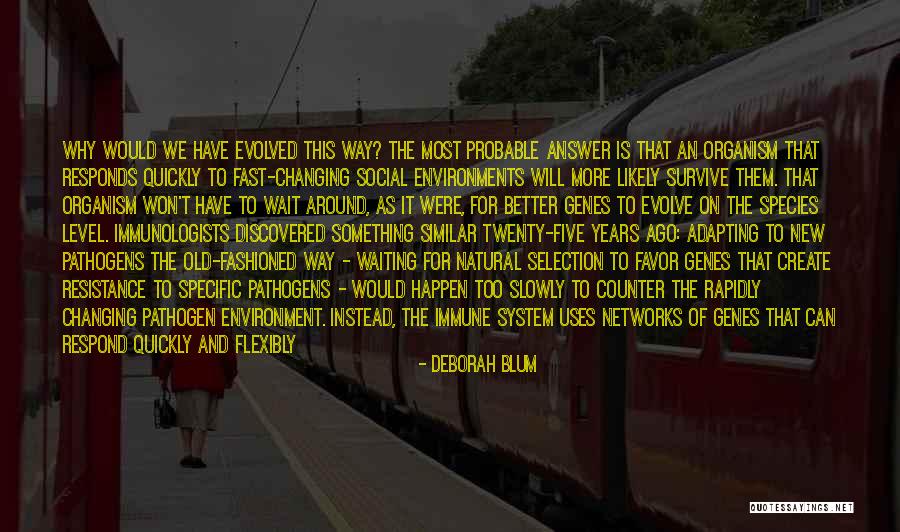 Why would we have evolved this way? The most probable answer is that an organism that responds quickly to fast-changing social environments will more likely survive them. That organism won't have to wait around, as it were, for better genes to evolve on the species level. Immunologists discovered something similar twenty-five years ago: adapting to new pathogens the old-fashioned way - waiting for natural selection to favor genes that create resistance to specific pathogens - would happen too slowly to counter the rapidly changing pathogen environment. Instead, the immune system uses networks of genes that can respond quickly and flexibly to new threats. — Deborah Blum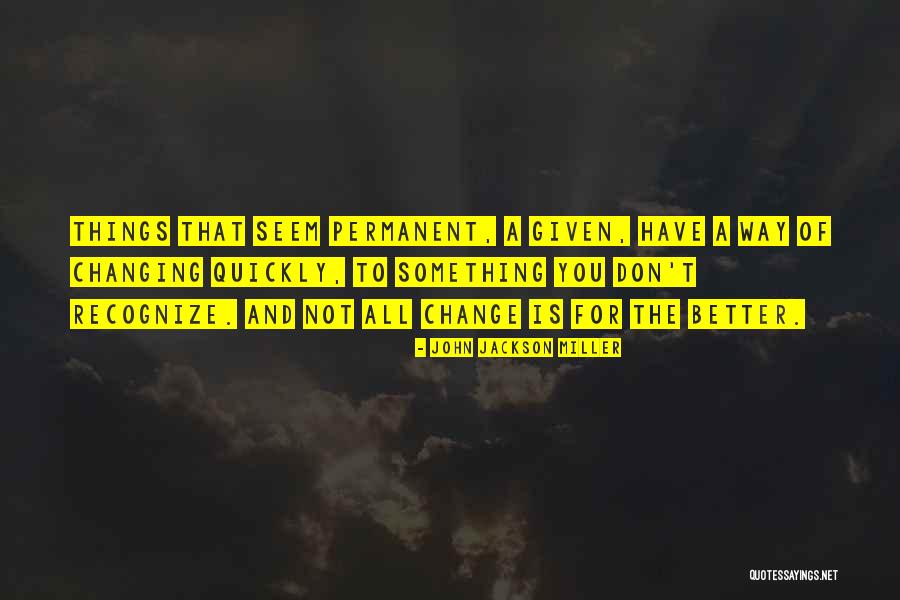 Things that seem permanent, a given, have a way of changing quickly, to something you don't recognize. And not all change is for the better. — John Jackson Miller
Either I'm changing very quickly, and everything is standing still, or I'm the one standing still and everything is changing around me. Either way, I'm out of joint with the world. — Bernie Su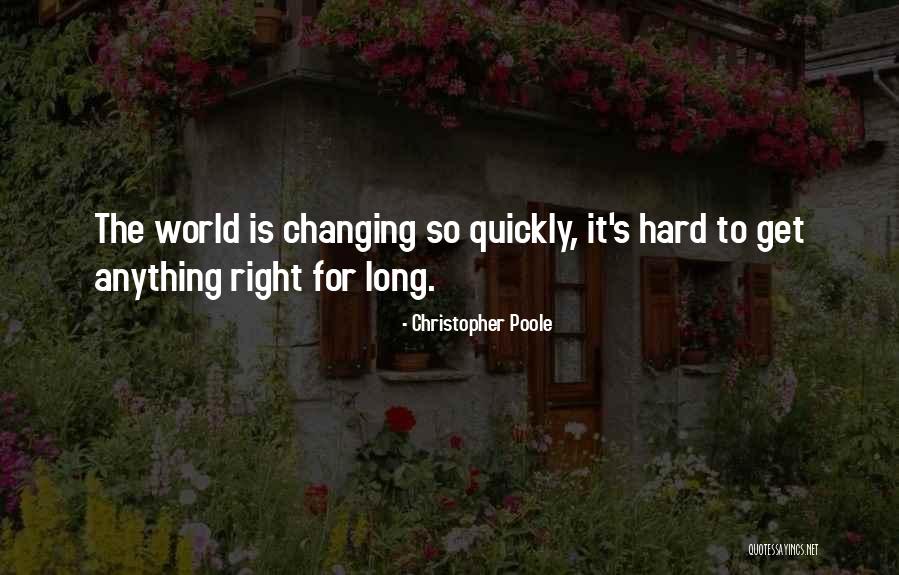 The world is changing so quickly, it's hard to get anything right for long. — Christopher Poole