Racket Ball Quotes & Sayings
Enjoy reading and share 12 famous quotes about Racket Ball with everyone.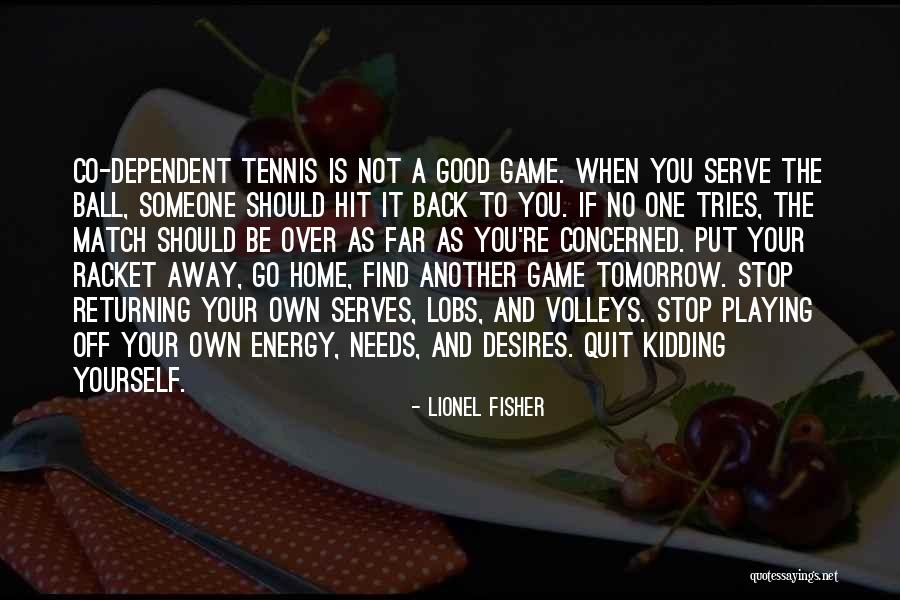 Co-dependent tennis is not a good game. When you serve the ball, someone should hit it back to you. If no one tries, the match should be over as far as you're concerned. Put your racket away, go home, find another game tomorrow. Stop returning your own serves, lobs, and volleys. Stop playing off your own energy, needs, and desires. Quit kidding yourself. — Lionel Fisher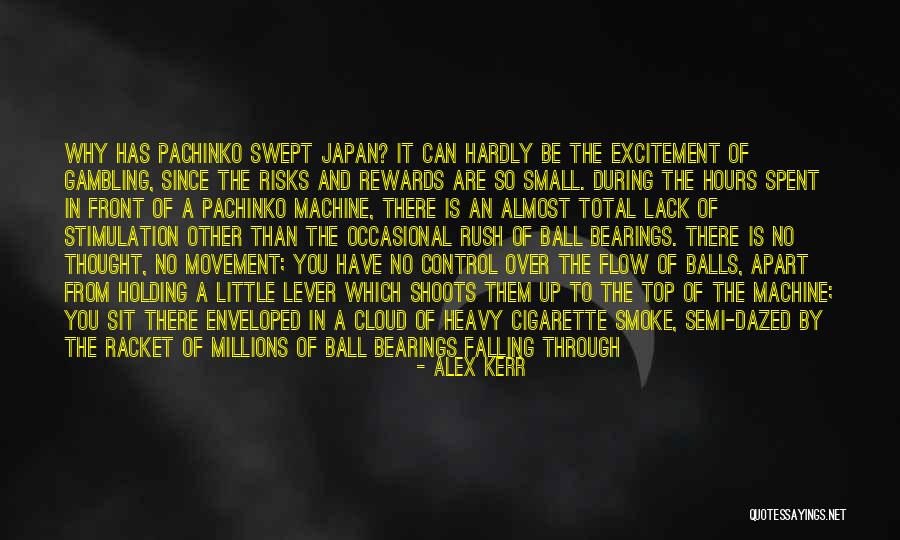 Why has pachinko swept Japan? It can hardly be the excitement of gambling, since the risks and rewards are so small. During the hours spent in front of a pachinko machine, there is an almost total lack of stimulation other than the occasional rush of ball bearings. There is no thought, no movement; you have no control over the flow of balls, apart from holding a little lever which shoots them up to the top of the machine; you sit there enveloped in a cloud of heavy cigarette smoke, semi-dazed by the racket of millions of ball bearings falling through machines around you. Pachinko verges on sensory deprivation. It is the ultimate mental numbing, the final victory of the educational system. - Lost Japan, Eng. vers., 1996 — Alex Kerr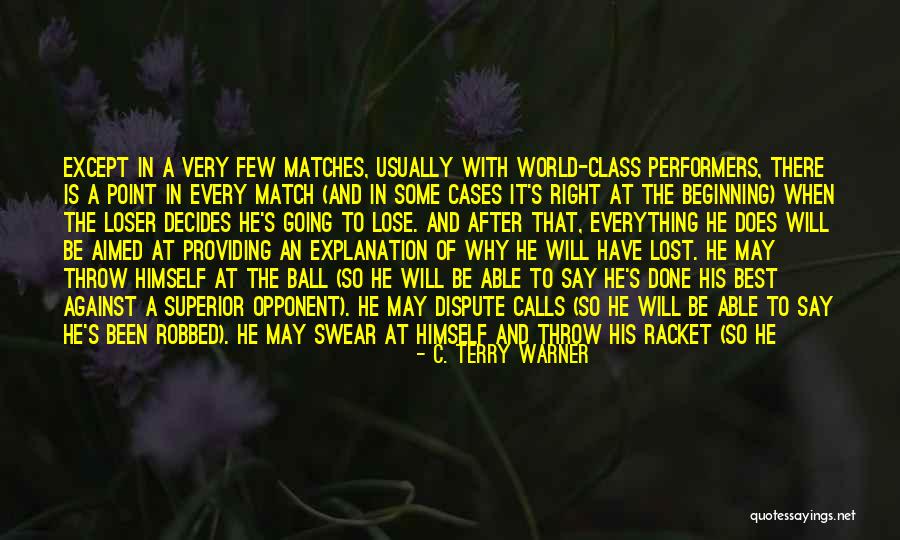 Except in a very few matches, usually with world-class performers, there is a point in every match (and in some cases it's right at the beginning) when the loser decides he's going to lose. And after that, everything he does will be aimed at providing an explanation of why he will have lost. He may throw himself at the ball (so he will be able to say he's done his best against a superior opponent). He may dispute calls (so he will be able to say he's been robbed). He may swear at himself and throw his racket (so he can say it was apparent all along he wasn't in top form). His energies go not into winning but into producing an explanation, an excuse, a justification for losing. — C. Terry Warner
A ball feels different off every player's racket-there are minute but concrete subtleties of force and spin. Now, hitting with her (Steffi Graf), I feel her subtleties. It's like touching her, though we're forty feet apart. Every forehand is foreplay. — Andre Agassi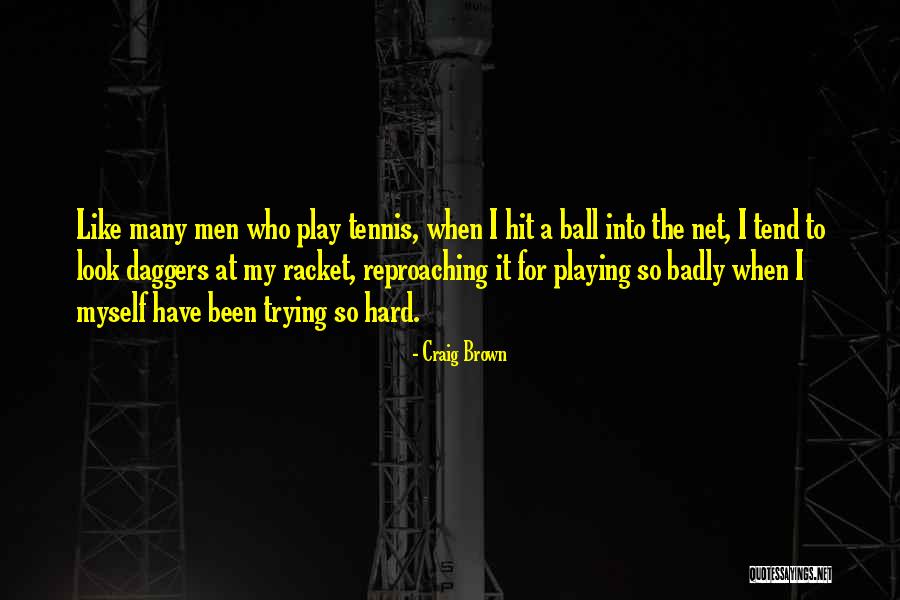 Like many men who play tennis, when I hit a ball into the net, I tend to look daggers at my racket, reproaching it for playing so badly when I myself have been trying so hard. — Craig Brown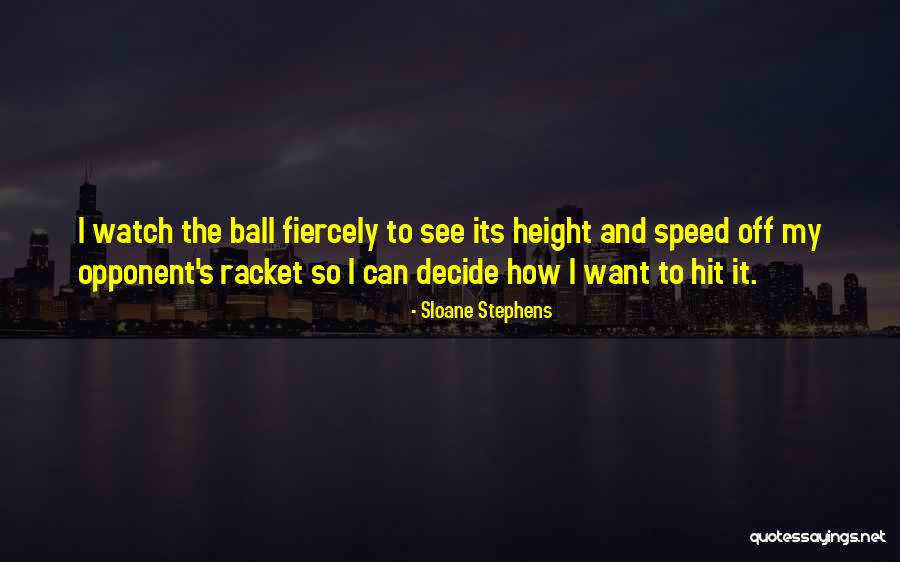 I watch the ball fiercely to see its height and speed off my opponent's racket so I can decide how I want to hit it. — Sloane Stephens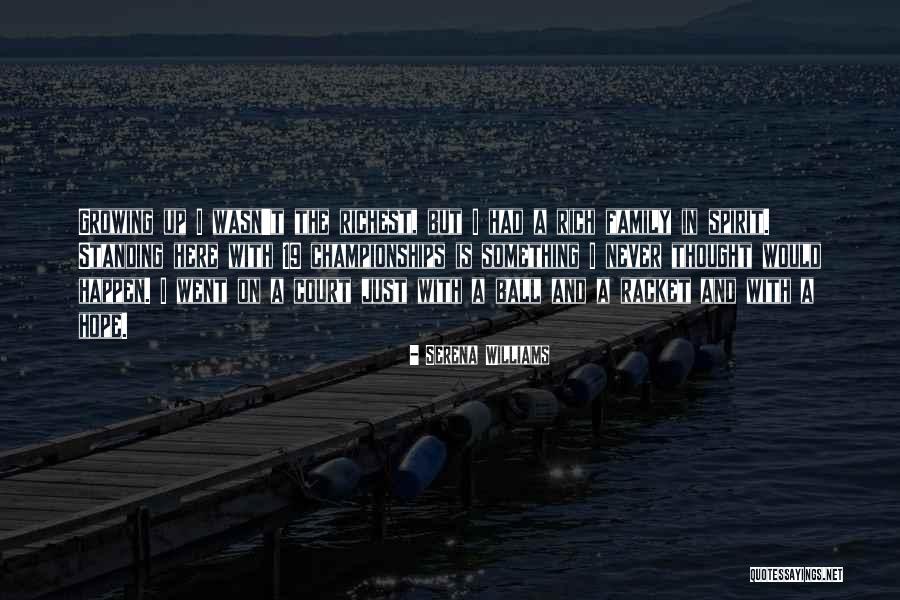 Growing up I wasn't the richest, but I had a rich family in spirit. Standing here with 19 championships is something I never thought would happen. I went on a court just with a ball and a racket and with a hope. — Serena Williams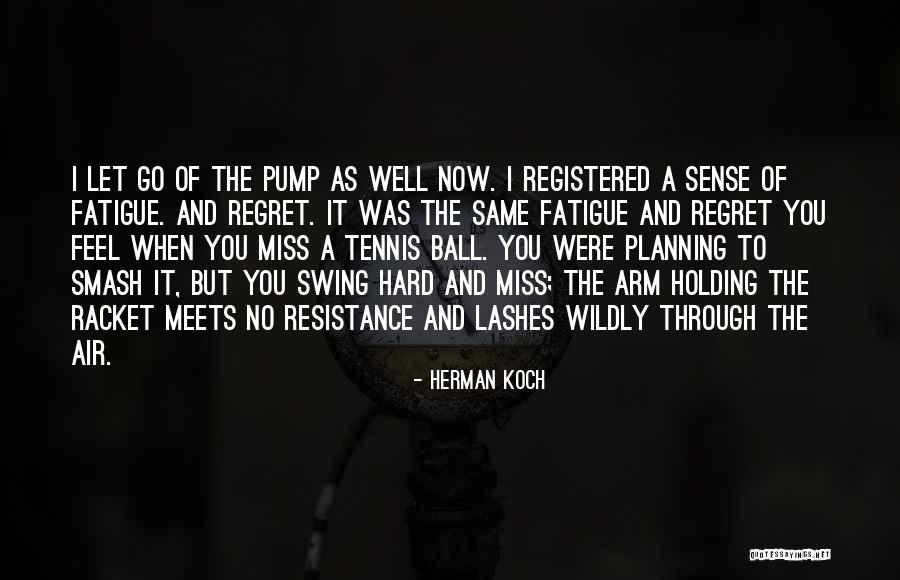 I let go of the pump as well now. I registered a sense of fatigue. And regret. It was the same fatigue and regret you feel when you miss a tennis ball. You were planning to smash it, but you swing hard and miss; the arm holding the racket meets no resistance and lashes wildly through the air. — Herman Koch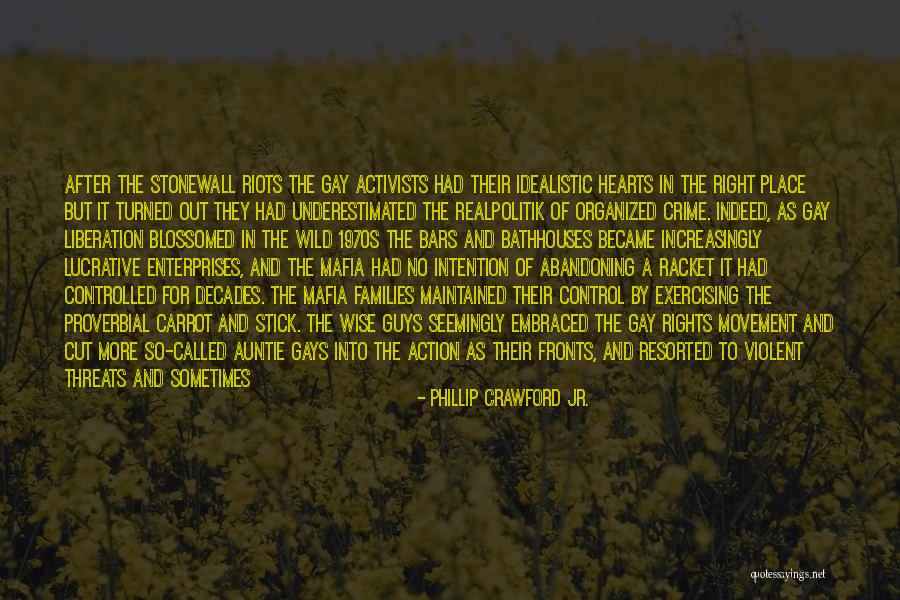 After the Stonewall riots the gay activists had their idealistic hearts in the right place but it turned out they had underestimated the realpolitik of organized crime. Indeed, as gay liberation blossomed in the wild 1970s the bars and bathhouses became increasingly lucrative enterprises, and the Mafia had no intention of abandoning a racket it had controlled for decades. The Mafia families maintained their control by exercising the proverbial carrot and stick. The wise guys seemingly embraced the gay rights movement and cut more so-called Auntie Gays into the action as their fronts, and resorted to violent threats and sometimes murder against others who refused to play ball with the crime families. There were few legitimate businessmen in gay nightlife of the 1970s. — Phillip Crawford Jr.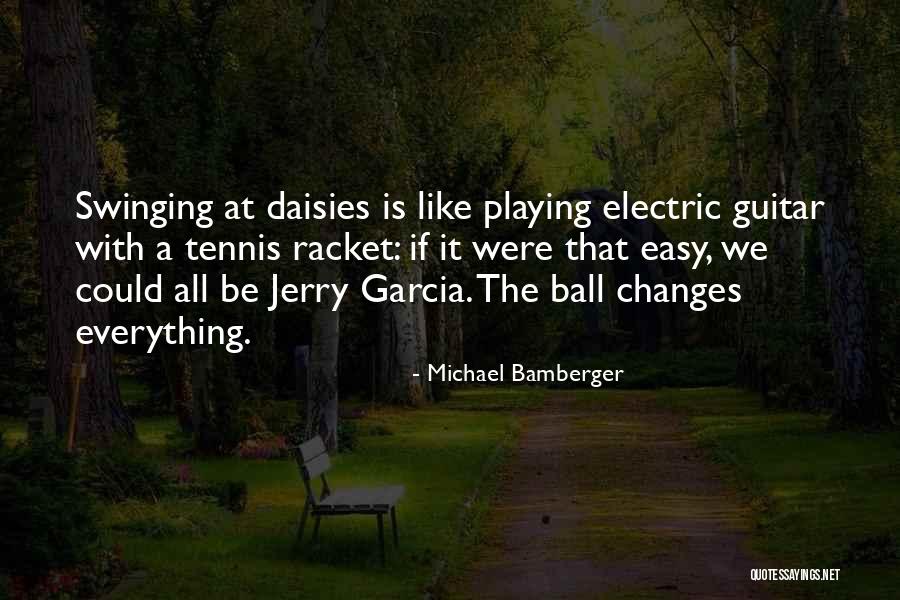 Swinging at daisies is like playing electric guitar with a tennis racket: if it were that easy, we could all be Jerry Garcia. The ball changes everything. — Michael Bamberger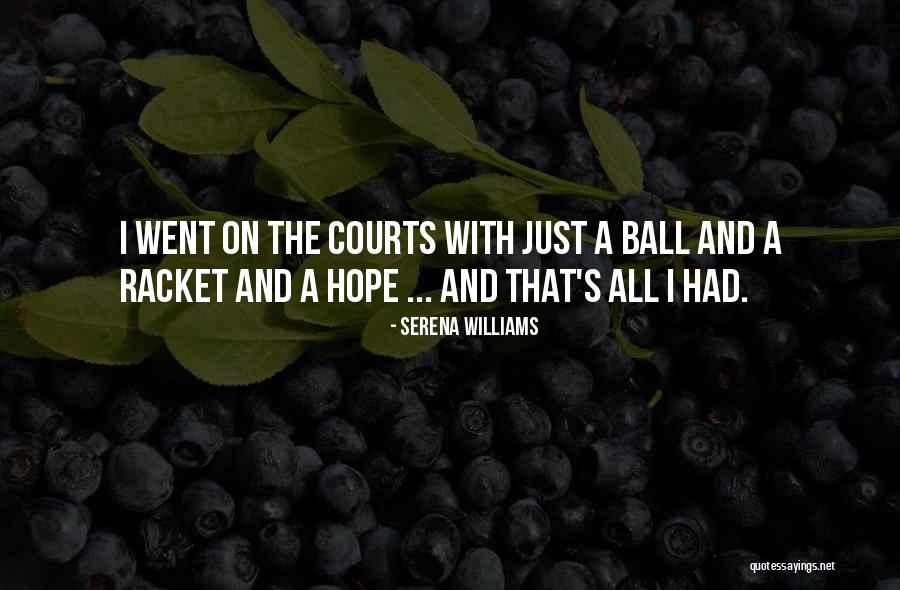 I went on the courts with just a ball and a racket and a hope ... and that's all I had. — Serena Williams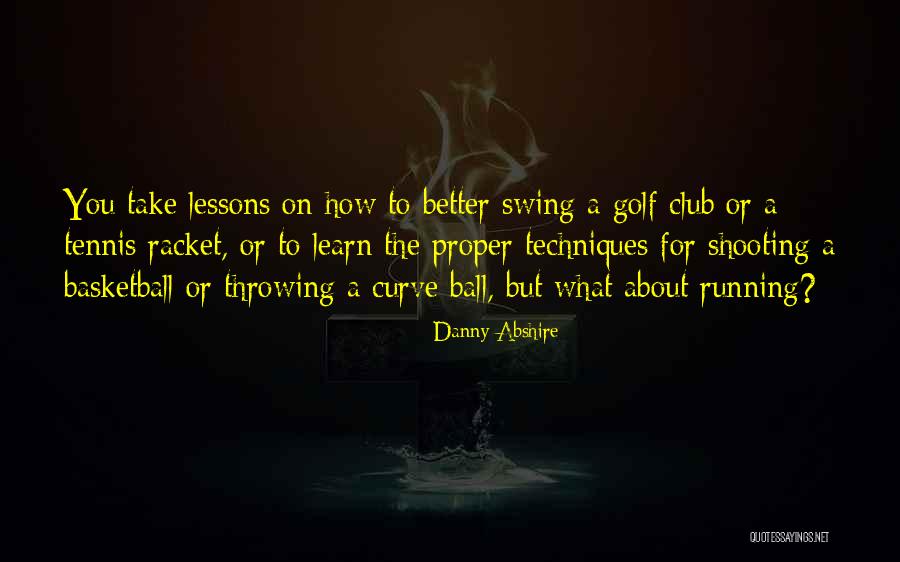 You take lessons on how to better swing a golf club or a tennis racket, or to learn the proper techniques for shooting a basketball or throwing a curve ball, but what about running? — Danny Abshire