Jack F. Matlock Jr. Quotes & Sayings
Enjoy the top 4 famous quotes, sayings and quotations by Jack F. Matlock Jr..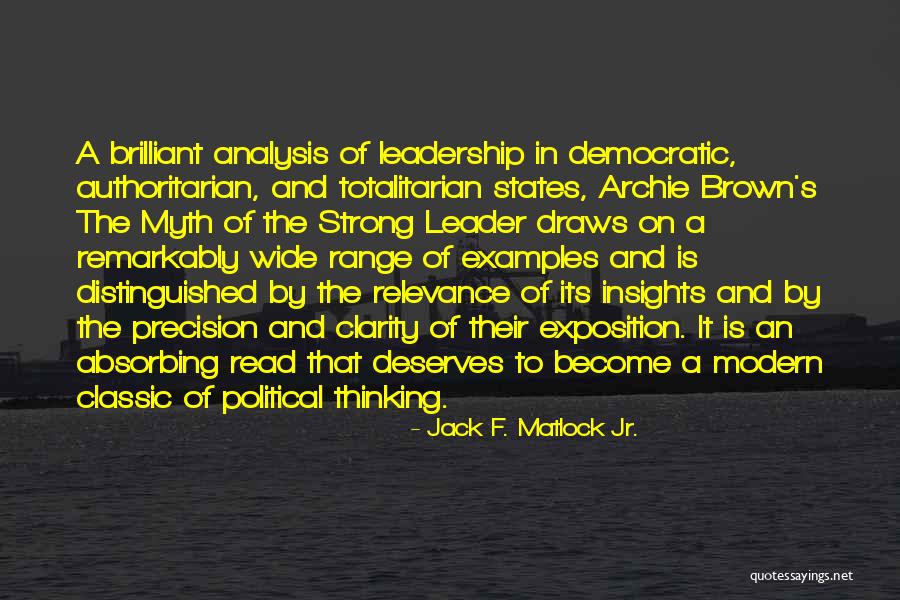 A brilliant analysis of leadership in democratic, authoritarian, and totalitarian states, Archie Brown's The Myth of the Strong Leader draws on a remarkably wide range of examples and is distinguished by the relevance of its insights and by the precision and clarity of their exposition. It is an absorbing read that deserves to become a modern classic of political thinking. — Jack F. Matlock Jr.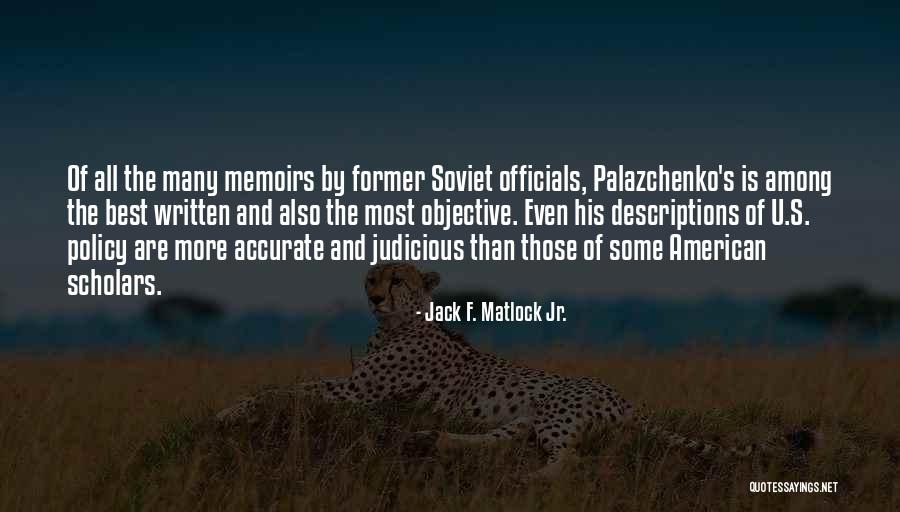 Of all the many memoirs by former Soviet officials, Palazchenko's is among the best written and also the most objective. Even his descriptions of U.S. policy are more accurate and judicious than those of some American scholars. — Jack F. Matlock Jr.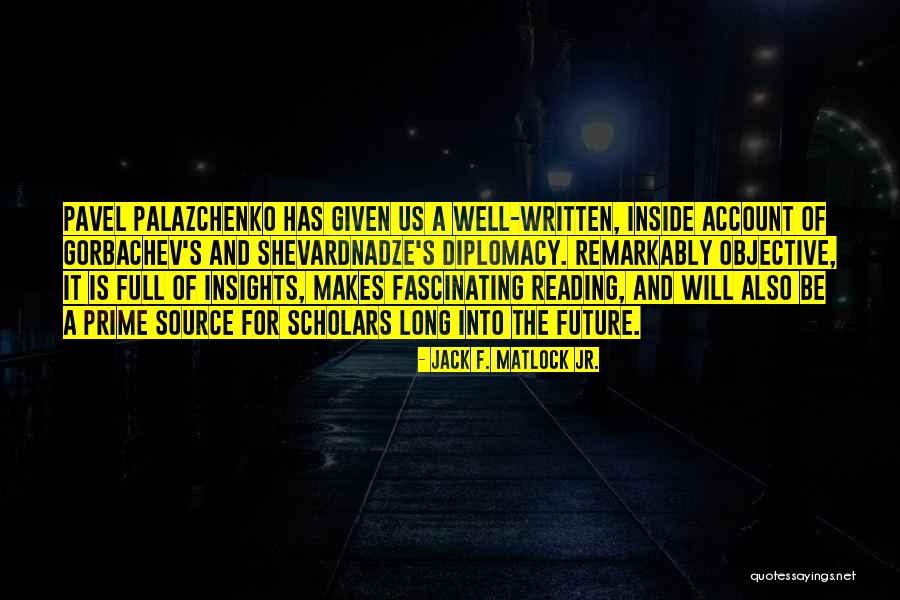 Pavel Palazchenko has given us a well-written, inside account of Gorbachev's and Shevardnadze's diplomacy. Remarkably objective, it is full of insights, makes fascinating reading, and will also be a prime source for scholars long into the future. — Jack F. Matlock Jr.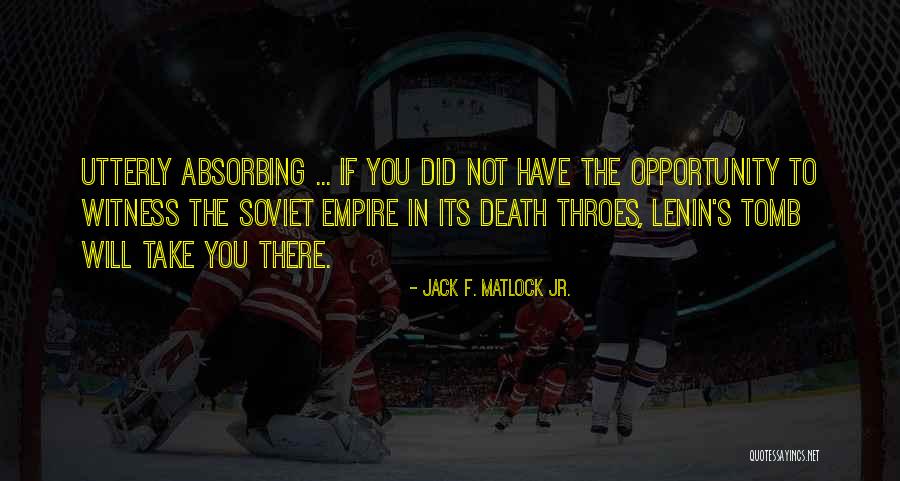 Utterly absorbing ... If you did not have the opportunity to witness the Soviet empire in its death throes, Lenin's Tomb will take you there. — Jack F. Matlock Jr.