Quotes & Sayings About Striving For Your Dreams
Enjoy reading and share 21 famous quotes about Striving For Your Dreams with everyone.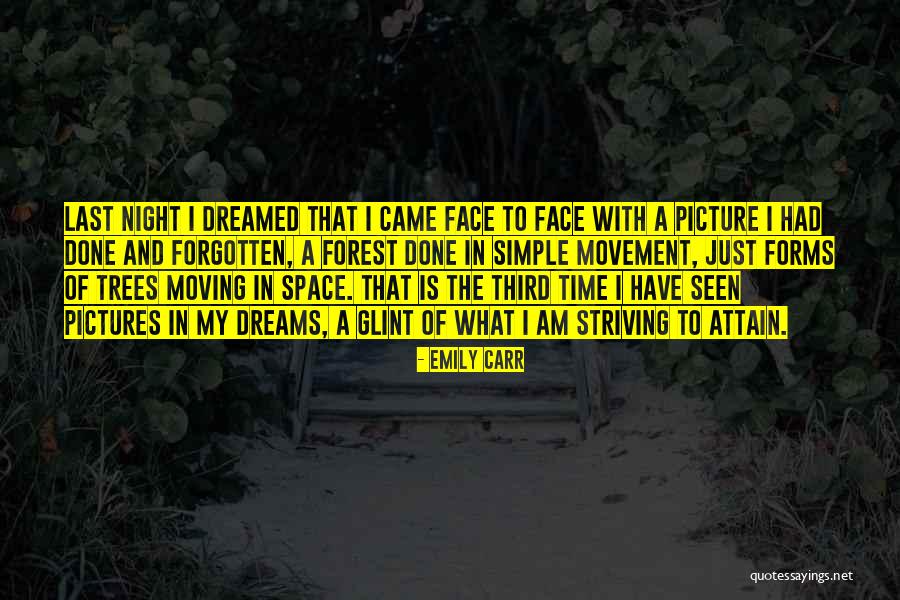 Last night I dreamed that I came face to face with a picture I had done and forgotten, a forest done in simple movement, just forms of trees moving in space. That is the third time I have seen pictures in my dreams, a glint of what I am striving to attain. — Emily Carr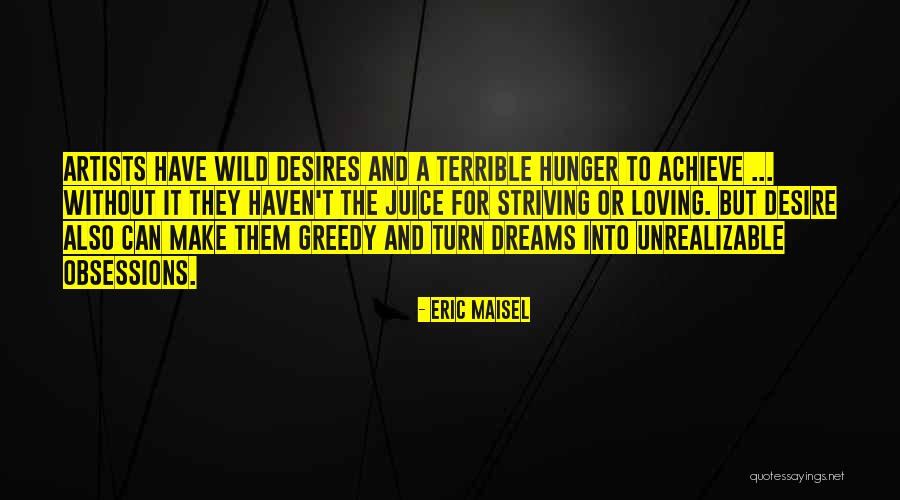 Artists have wild desires and a terrible hunger to achieve ... Without it they haven't the juice for striving or loving. But desire also can make them greedy and turn dreams into unrealizable obsessions. — Eric Maisel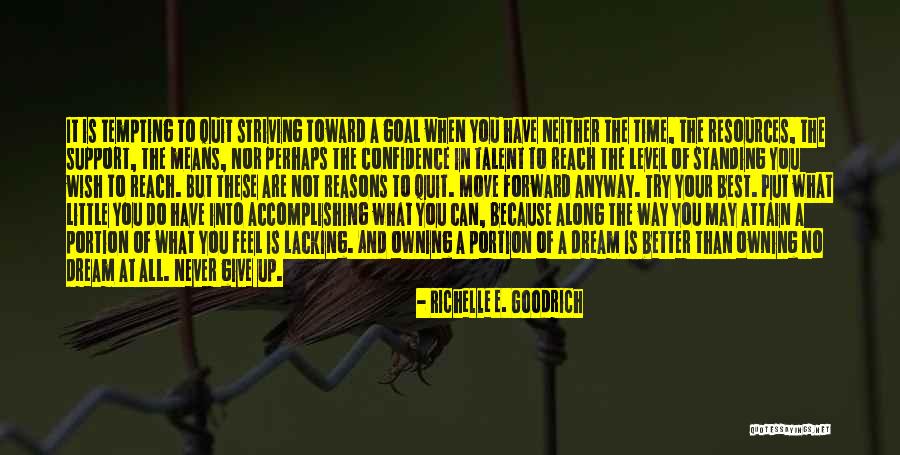 It is tempting to quit striving toward a goal when you have neither the time, the resources, the support, the means, nor perhaps the confidence in talent to reach the level of standing you wish to reach. But these are not reasons to quit. Move forward anyway. Try your best. Put what little you do have into accomplishing what you can, because along the way you may attain a portion of what you feel is lacking. And owning a portion of a dream is better than owning no dream at all. Never give up. — Richelle E. Goodrich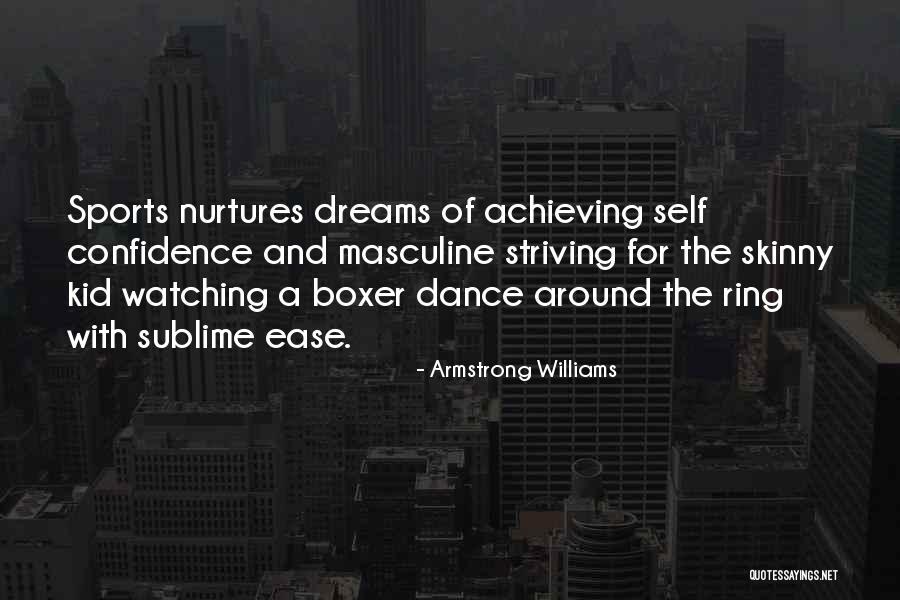 Sports nurtures dreams of achieving self confidence and masculine striving for the skinny kid watching a boxer dance around the ring with sublime ease. — Armstrong Williams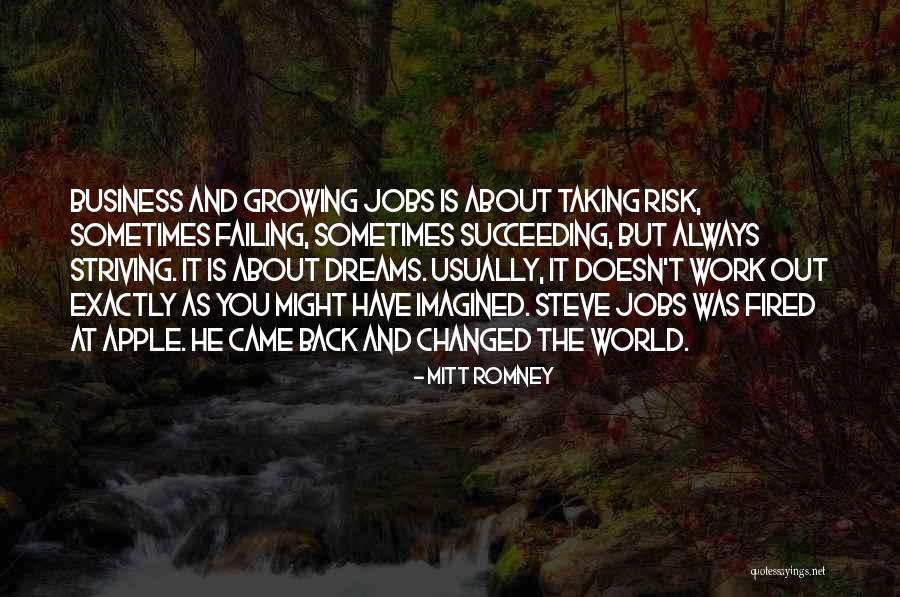 Business and growing jobs is about taking risk, sometimes failing, sometimes succeeding, but always striving. It is about dreams. Usually, it doesn't work out exactly as you might have imagined. Steve Jobs was fired at Apple. He came back and changed the world. — Mitt Romney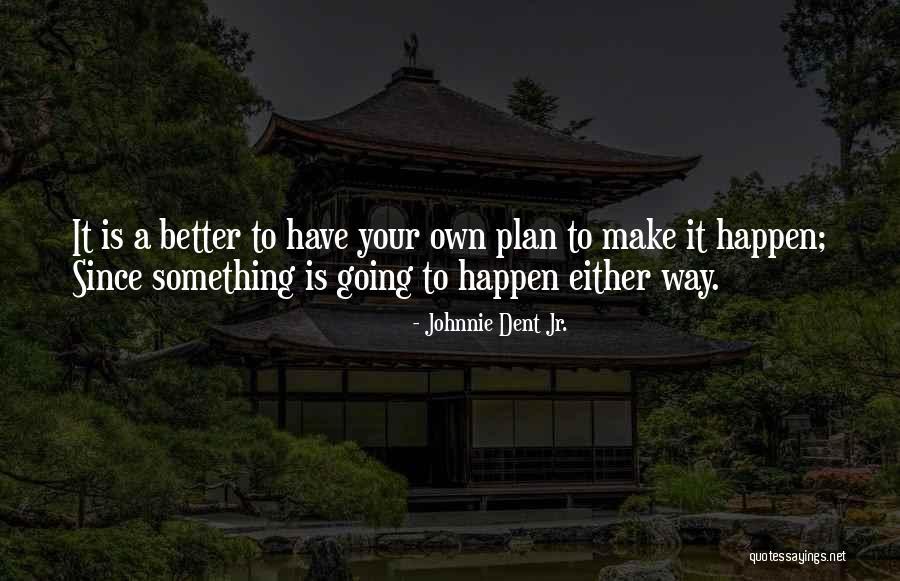 It is a better to have your own plan to make it happen;
Since something is going to happen either way. — Johnnie Dent Jr.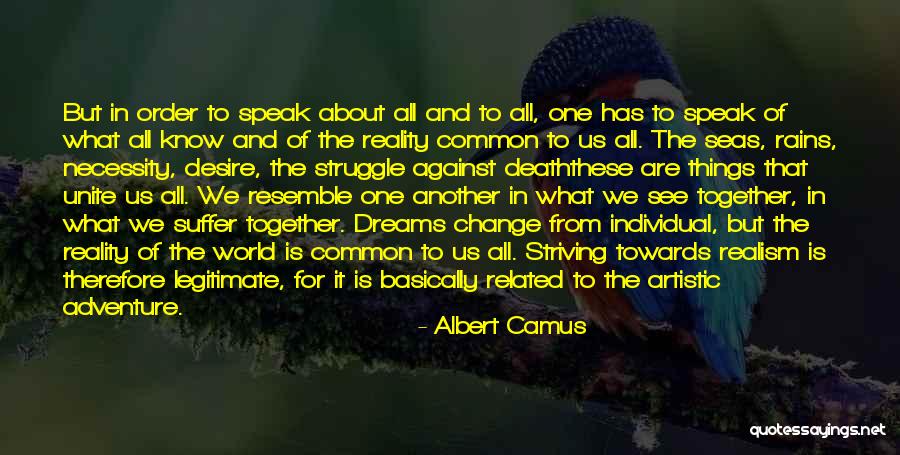 But in order to speak about all and to all, one has to speak of what all know and of the reality common to us all. The seas, rains, necessity, desire, the struggle against death
these are things that unite us all. We resemble one another in what we see together, in what we suffer together. Dreams change from individual, but the reality of the world is common to us all. Striving towards realism is therefore legitimate, for it is basically related to the artistic adventure. — Albert Camus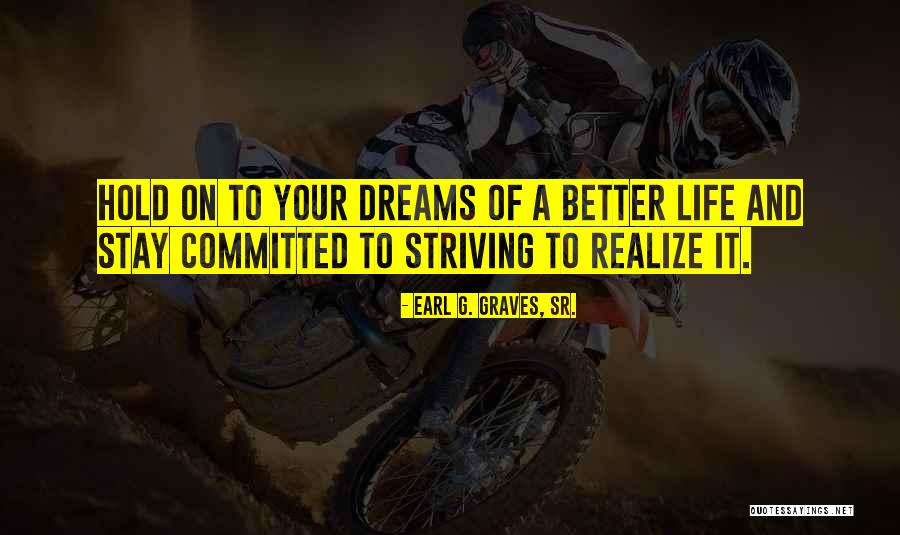 Hold on to your dreams of a better life and stay committed to striving to realize it. — Earl G. Graves, Sr.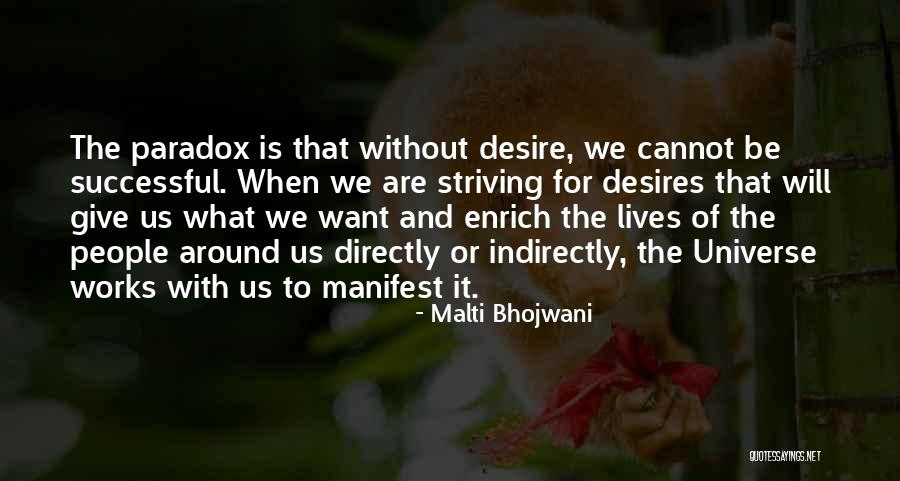 The paradox is that without desire, we cannot be successful. When we are striving for desires that will give us what we want and enrich the lives of the people around us directly or indirectly, the Universe works with us to manifest it. — Malti Bhojwani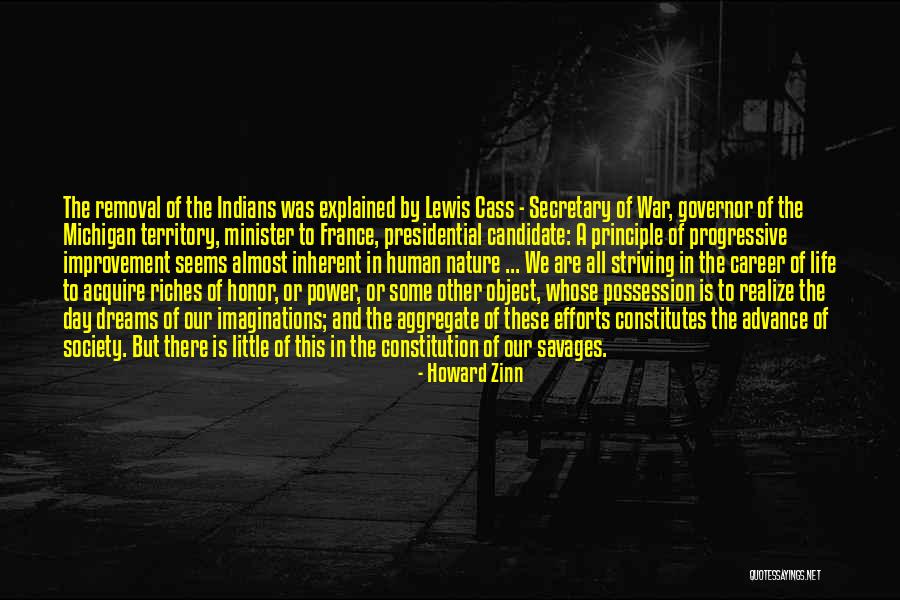 The removal of the Indians was explained by Lewis Cass - Secretary of War, governor of the Michigan territory, minister to France, presidential candidate: A principle of progressive improvement seems almost inherent in human nature ... We are all striving in the career of life to acquire riches of honor, or power, or some other object, whose possession is to realize the day dreams of our imaginations; and the aggregate of these efforts constitutes the advance of society. But there is little of this in the constitution of our savages. — Howard Zinn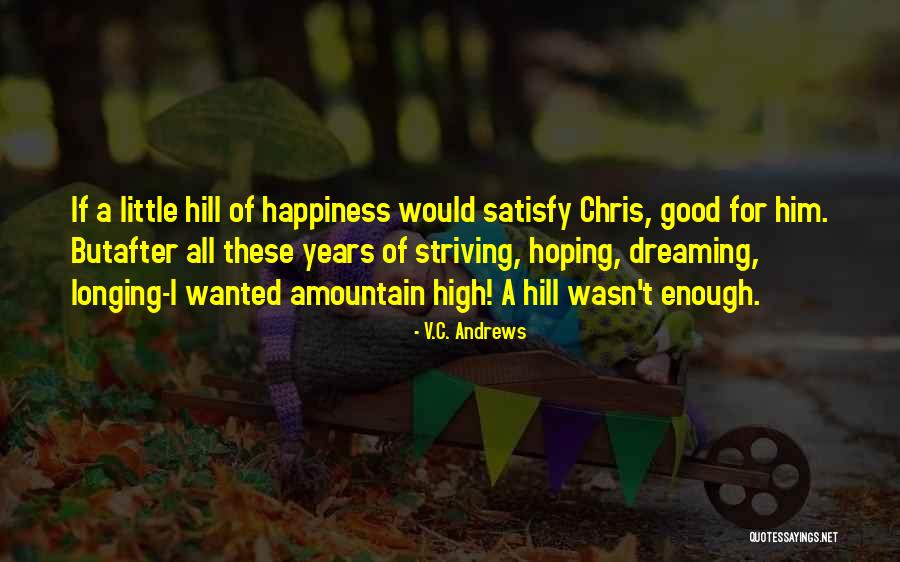 If a little hill of happiness would satisfy Chris, good for him. But
after all these years of striving, hoping, dreaming, longing-I wanted a
mountain high! A hill wasn't enough. — V.C. Andrews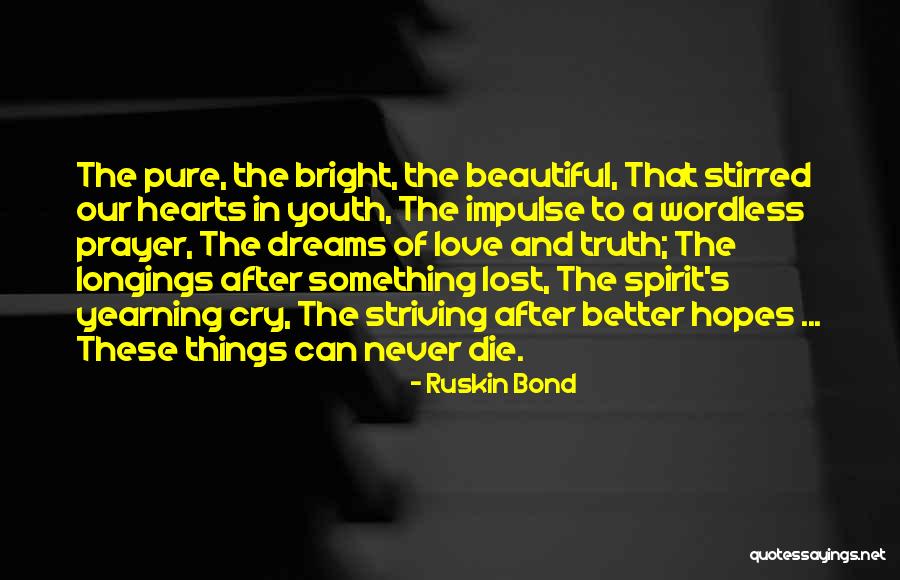 The pure, the bright, the beautiful, That stirred our hearts in youth, The impulse to a wordless prayer, The dreams of love and truth; The longings after something lost, The spirit's yearning cry, The striving after better hopes ... These things can never die. — Ruskin Bond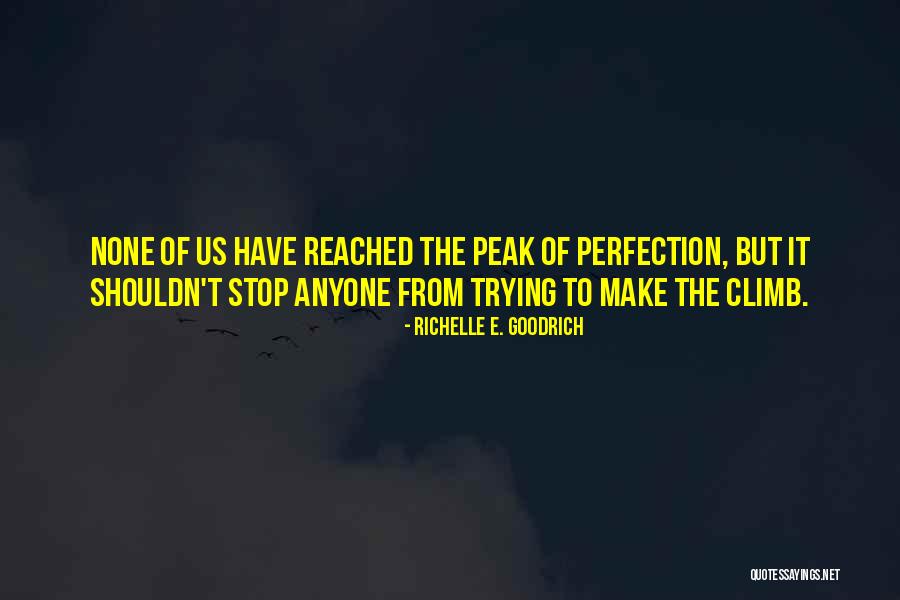 None of us have reached the peak of perfection, but it shouldn't stop anyone from trying to make the climb. — Richelle E. Goodrich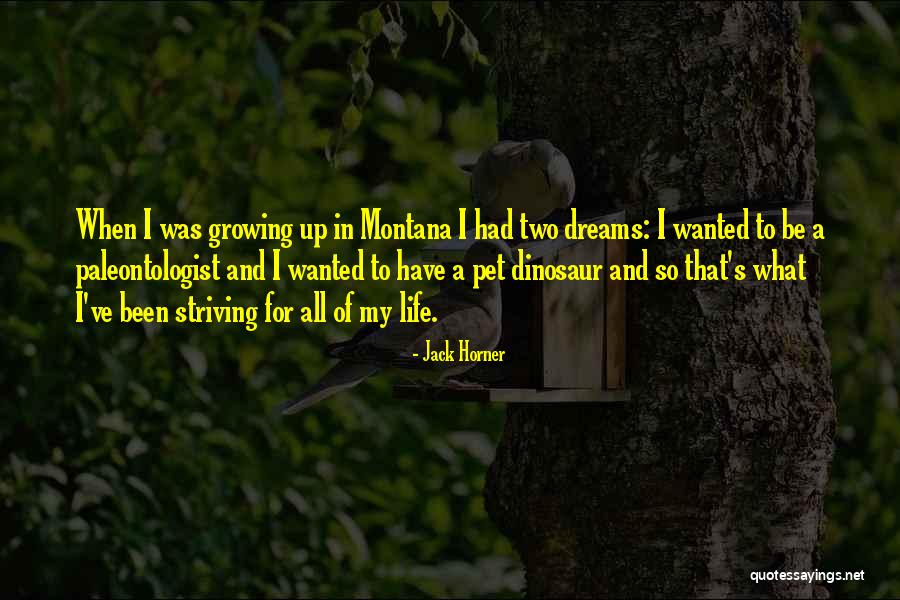 When I was growing up in Montana I had two dreams: I wanted to be a paleontologist and I wanted to have a pet dinosaur and so that's what I've been striving for all of my life. — Jack Horner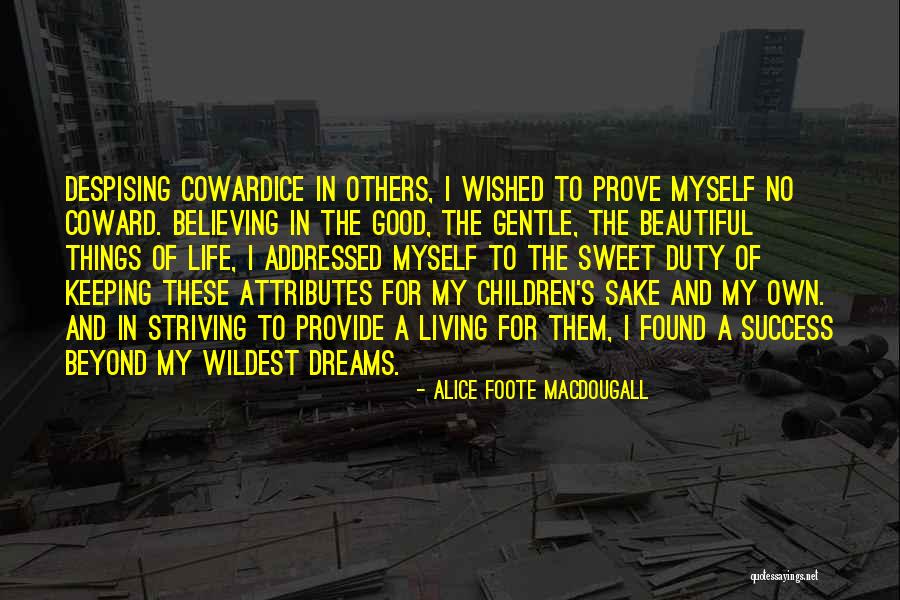 Despising cowardice in others, I wished to prove myself no coward. Believing in the good, the gentle, the beautiful things of life, I addressed myself to the sweet duty of keeping these attributes for my children's sake and my own. And in striving to provide a living for them, I found a success beyond my wildest dreams. — Alice Foote MacDougall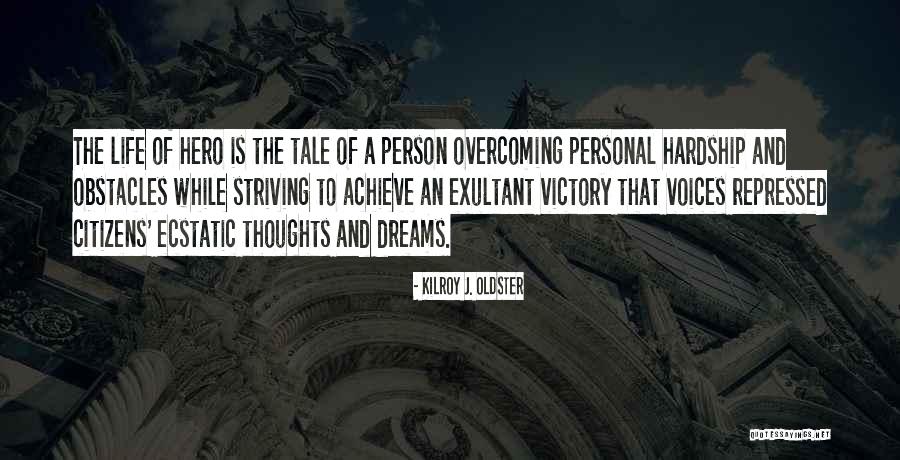 The life of hero is the tale of a person overcoming personal hardship and obstacles while striving to achieve an exultant victory that voices repressed citizens' ecstatic thoughts and dreams. — Kilroy J. Oldster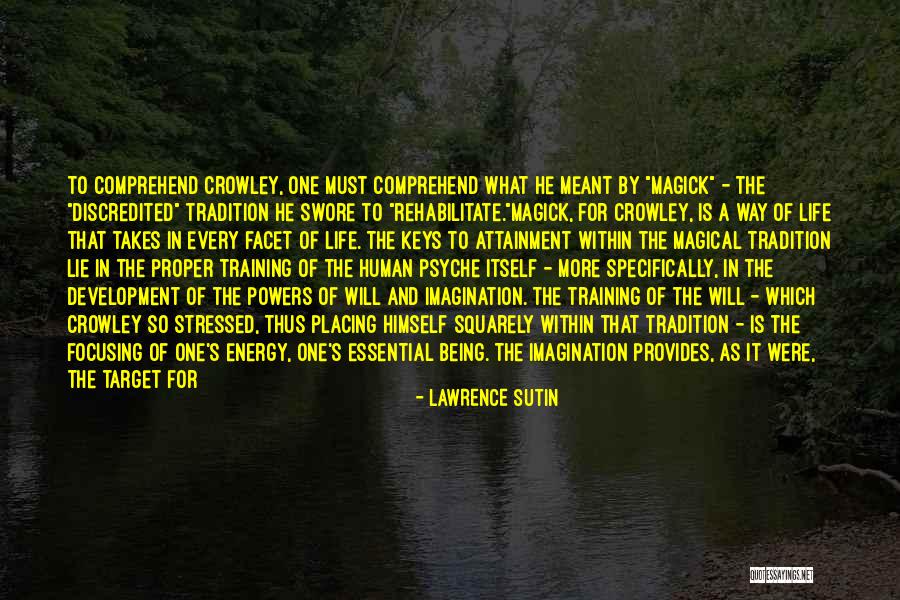 To comprehend Crowley, one must comprehend what he meant by "Magick" - the "discredited" tradition he swore to "rehabilitate."
Magick, for Crowley, is a way of life that takes in every facet of life. The keys to attainment within the magical tradition lie in the proper training of the human psyche itself - more specifically, in the development of the powers of will and imagination. The training of the will - which Crowley so stressed, thus placing himself squarely within that tradition - is the focusing of one's energy, one's essential being. The imagination provides, as it were, the target for this focus, by its capacity to ardently envision - and hence bring into magical being - possibilities and states beyond those of consensual reality. The will and imagination must work synergistically. For the will, unilluminated by imagination, becomes a barren tool of earthly pursuits. And the imagination, ungoverned by a striving will, lapses into idle dreams and stupor. — Lawrence Sutin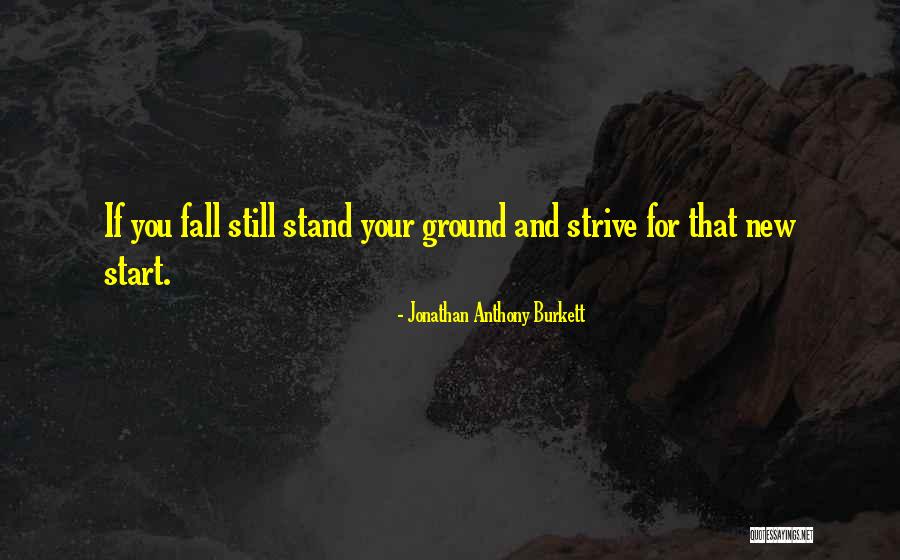 If you fall still stand your ground and strive for that new start. — Jonathan Anthony Burkett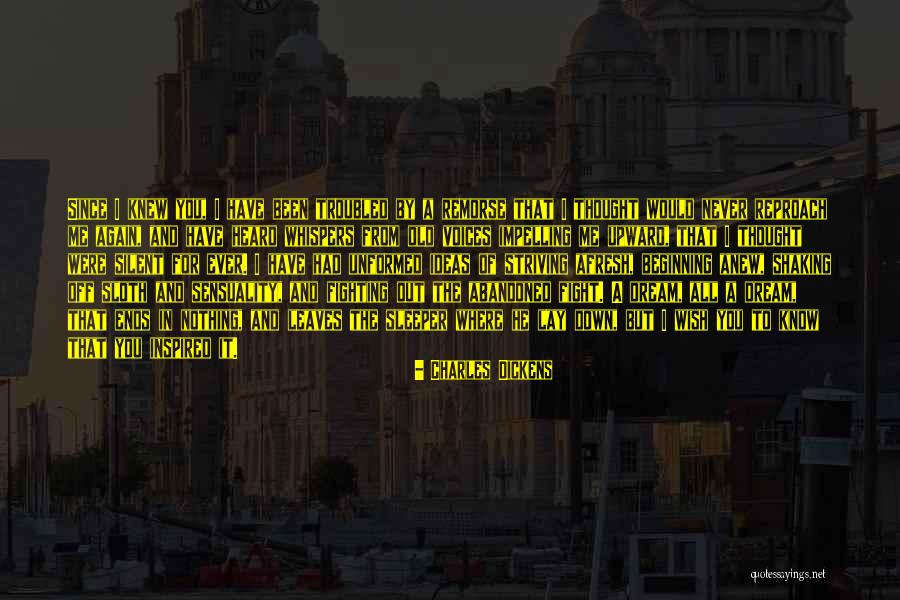 Since I knew you, I have been troubled by a remorse that I thought would never reproach me again, and have heard whispers from old voices impelling me upward, that I thought were silent for ever. I have had unformed ideas of striving afresh, beginning anew, shaking off sloth and sensuality, and fighting out the abandoned fight. A dream, all a dream, that ends in nothing, and leaves the sleeper where he lay down, but I wish you to know that you inspired it. — Charles Dickens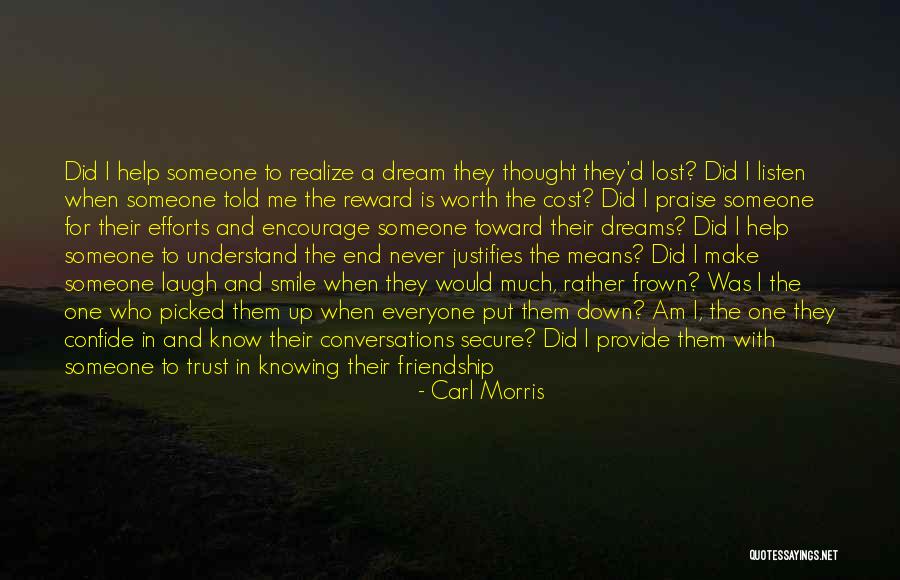 Did I help someone to realize a dream they thought they'd lost?
Did I listen when someone told me the reward is worth the cost?
Did I praise someone for their efforts and encourage someone toward their dreams?
Did I help someone to understand the end never justifies the means?
Did I make someone laugh and smile when they would much, rather frown?
Was I the one who picked them up when everyone put them down?
Am I, the one they confide in and know their conversations secure?
Did I provide them with someone to trust in knowing their friendship will always endure?
Am I humble and constantly striving to become more than I was yesterday?
Did I focus on the successes of others and follow through with all that I say?
If I constantly strive to become the one who can say I did to did I's.
Then my life is fulfilled, knowing I have achieved life's greatest prize. — Carl Morris