Quotes & Sayings About Losing The Competition
Enjoy reading and share 26 famous quotes about Losing The Competition with everyone.
Top Losing The Competition Quotes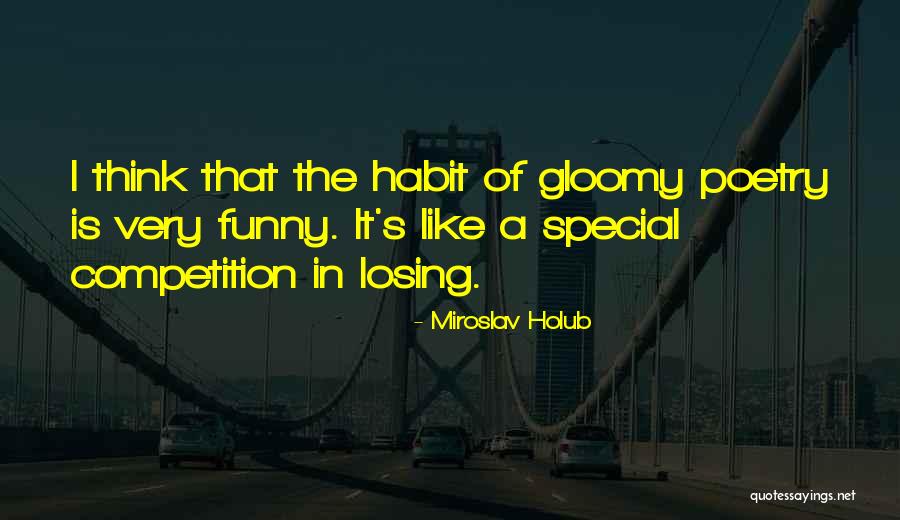 I think that the habit of gloomy poetry is very funny. It's like a special competition in losing. — Miroslav Holub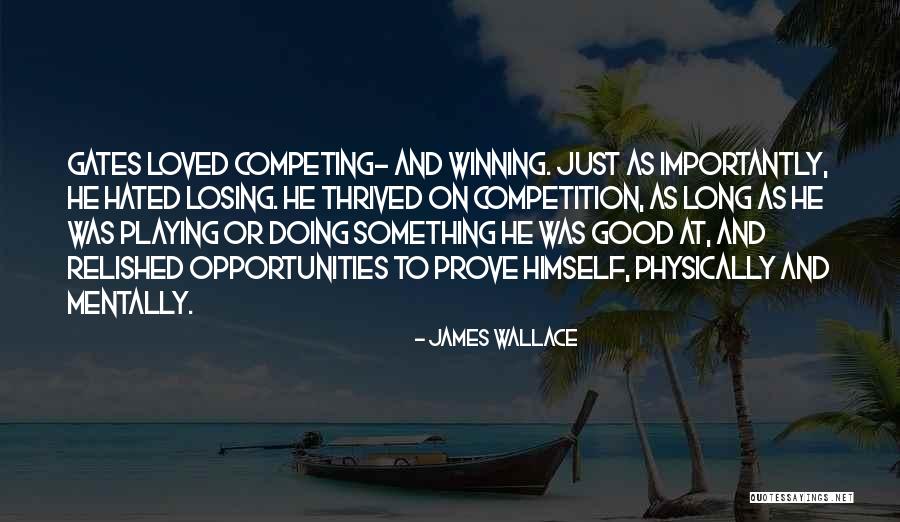 Gates loved competing- and winning. Just as importantly, he hated losing. He thrived on competition, as long as he was playing or doing something he was good at, and relished opportunities to prove himself, physically and mentally. — James Wallace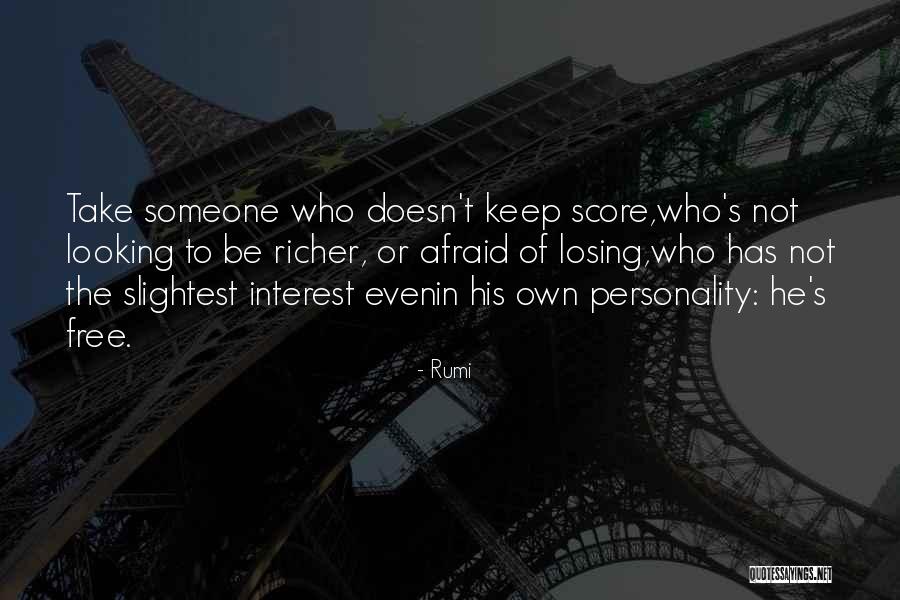 Take someone who doesn't keep score,
who's not looking to be richer, or afraid of losing,
who has not the slightest interest even
in his own personality: he's free. — Rumi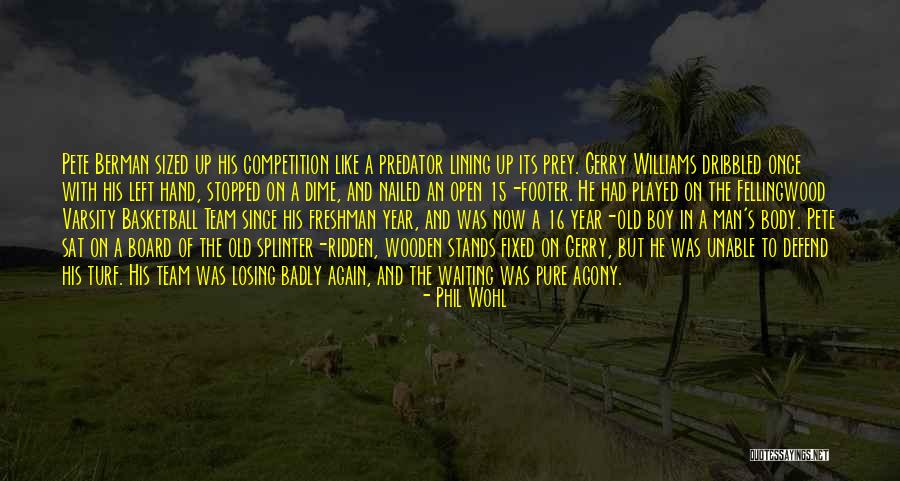 Pete Berman sized up his competition like a predator lining up its prey. Gerry Williams dribbled once with his left hand, stopped on a dime, and nailed an open 15-footer. He had played on the Fellingwood Varsity Basketball Team since his freshman year, and was now a 16 year-old boy in a man's body. Pete sat on a board of the old splinter-ridden, wooden stands fixed on Gerry, but he was unable to defend his turf. His team was losing badly again, and the waiting was pure agony. — Phil Wohl
You've got to realize that in any competition there is always a winner and loser. When it turns out that you're the loser on a given day, you can be a graceful loser, but it doesn't mean that you're a loser in the sense that you're willing to accept losses readily. Concede that on that day you weren't the best and that you were beaten in competition. But that should make you more dedicated and hard working. It's wrong to accept defeat as a loser. Be graceful about losing, but don't accept it. — Nolan Ryan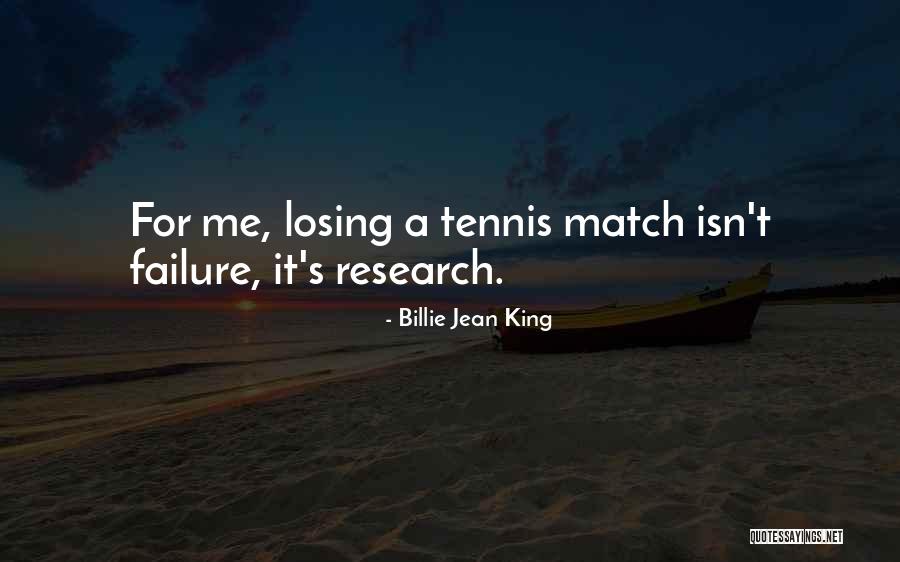 For me, losing a tennis match isn't failure, it's research. — Billie Jean King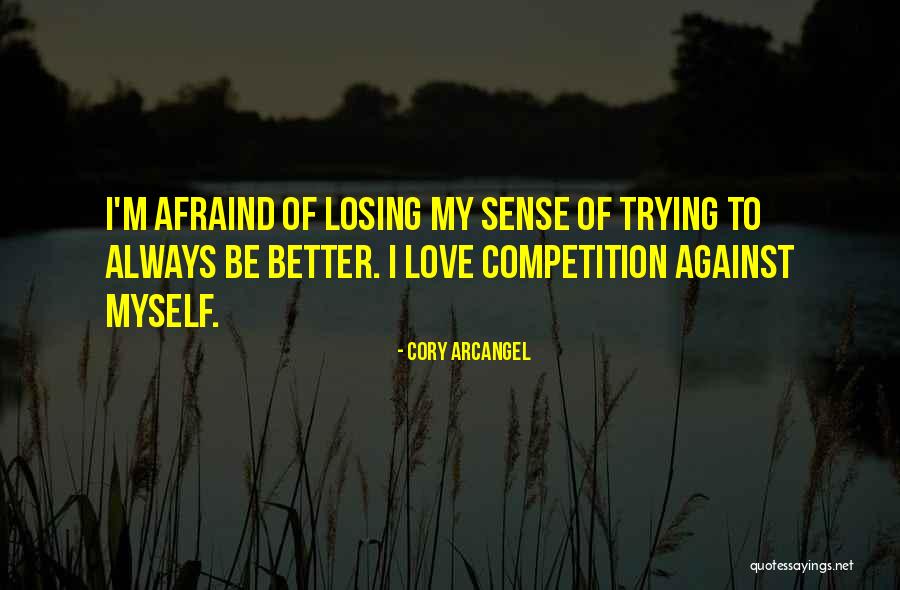 I'm afraind of losing my sense of trying to always be better. I love competition against myself. — Cory Arcangel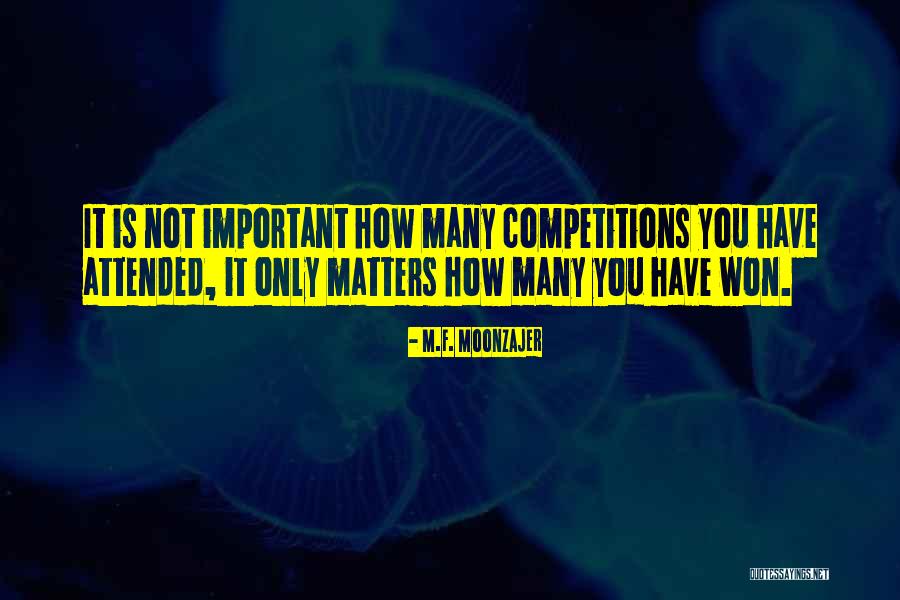 It is not important how many competitions you have attended, it only matters how many you have won. — M.F. Moonzajer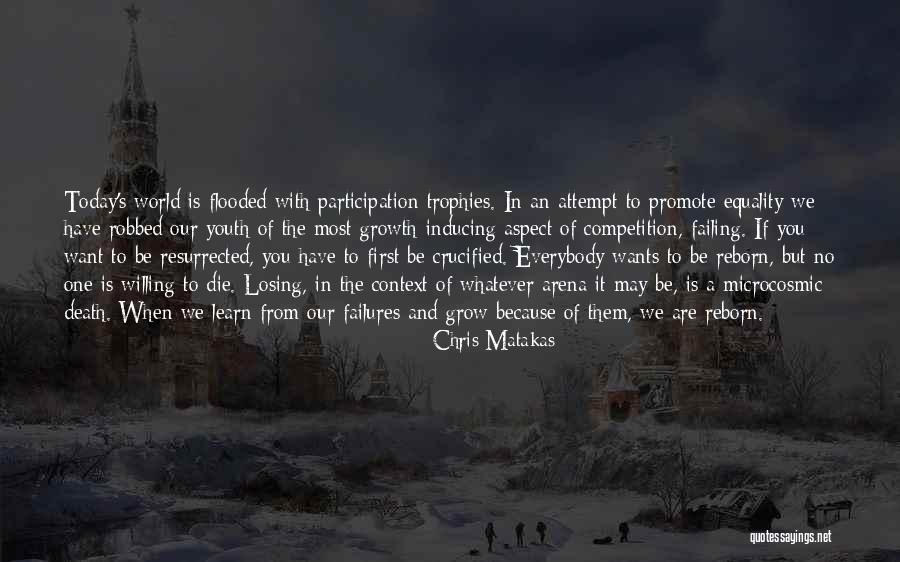 Today's world is flooded with participation trophies. In an attempt to promote equality we have robbed our youth of the most growth-inducing aspect of competition, failing. If you want to be resurrected, you have to first be crucified. Everybody wants to be reborn, but no one is willing to die. Losing, in the context of whatever arena it may be, is a microcosmic death. When we learn from our failures and grow because of them, we are reborn. — Chris Matakas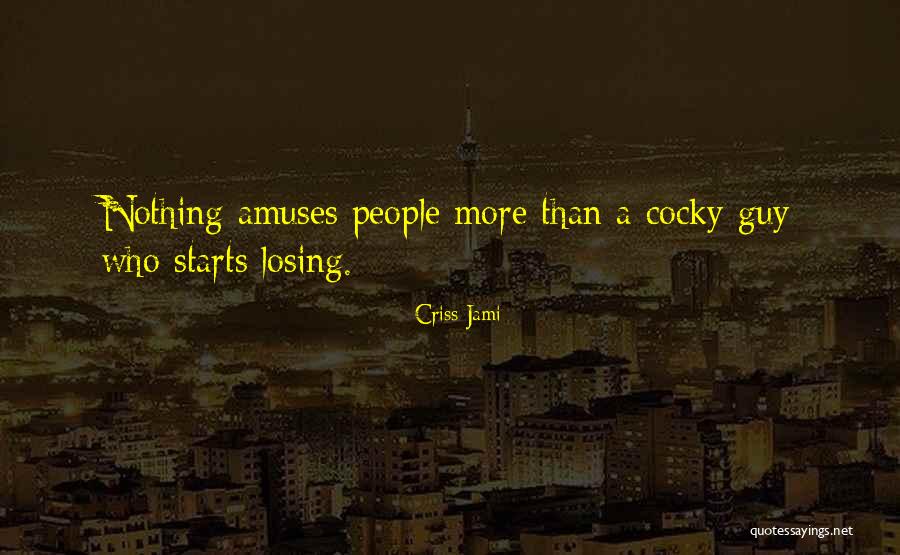 Nothing amuses people more than a cocky guy who starts losing. — Criss Jami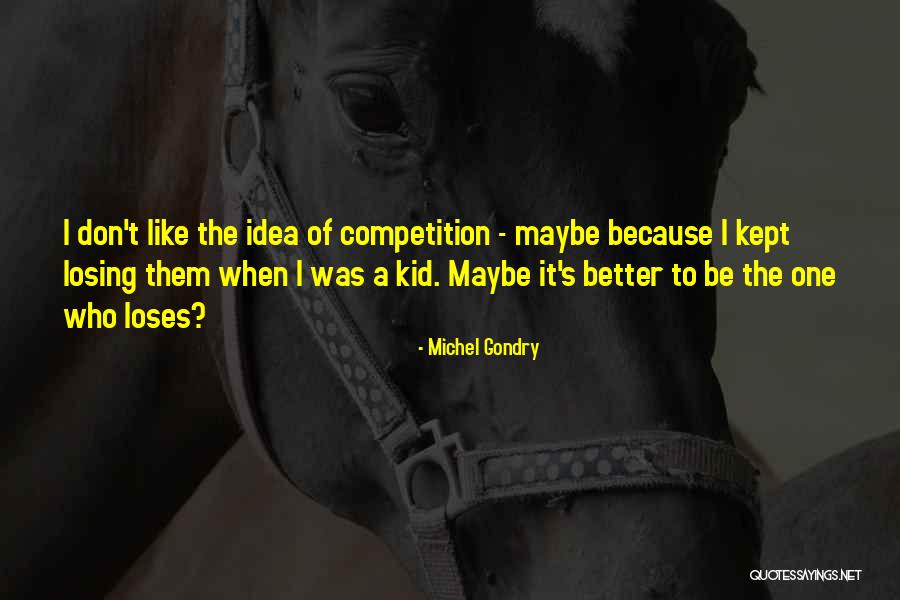 I don't like the idea of competition - maybe because I kept losing them when I was a kid. Maybe it's better to be the one who loses? — Michel Gondry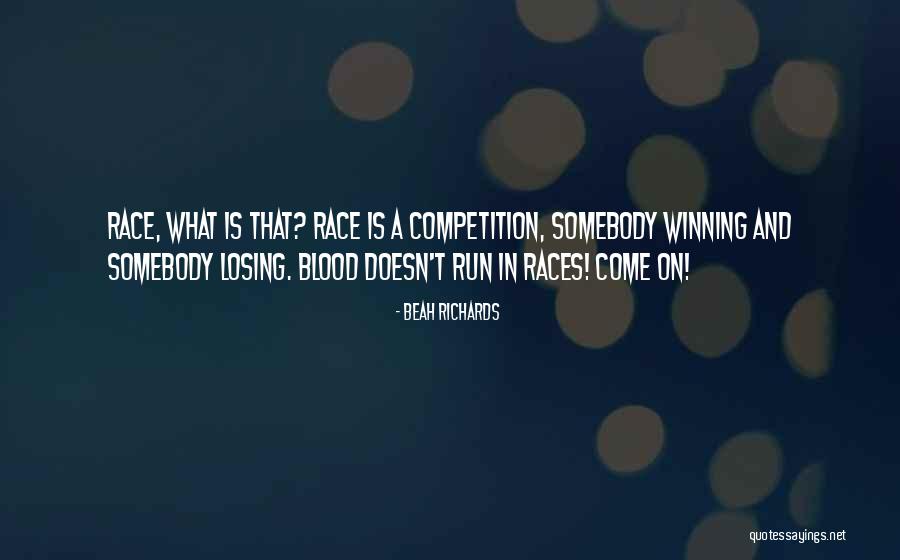 Race, what is that? Race is a competition, somebody winning and somebody losing. Blood doesn't run in races! Come on! — Beah Richards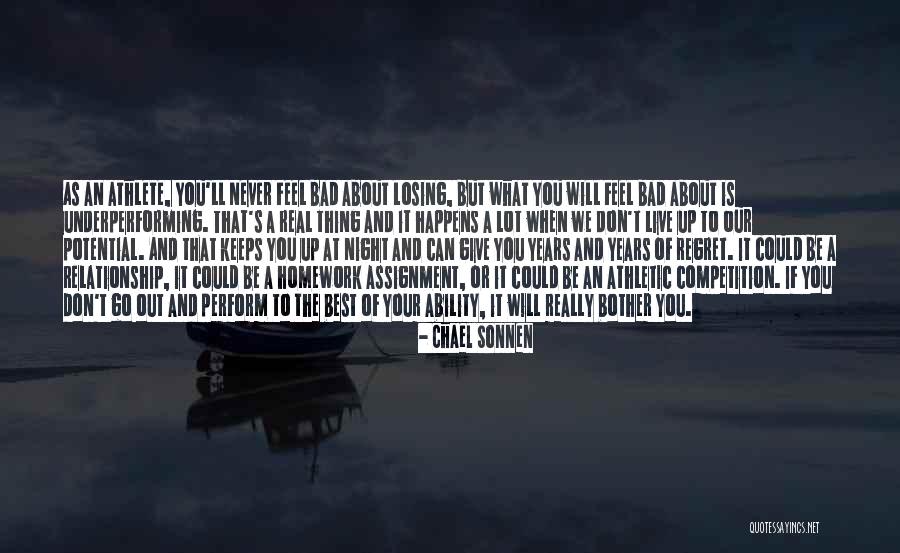 As an athlete, you'll never feel bad about losing, but what you will feel bad about is underperforming. That's a real thing and it happens a lot when we don't live up to our potential. And that keeps you up at night and can give you years and years of regret. It could be a relationship, it could be a homework assignment, or it could be an athletic competition. If you don't go out and perform to the best of your ability, it will really bother you. — Chael Sonnen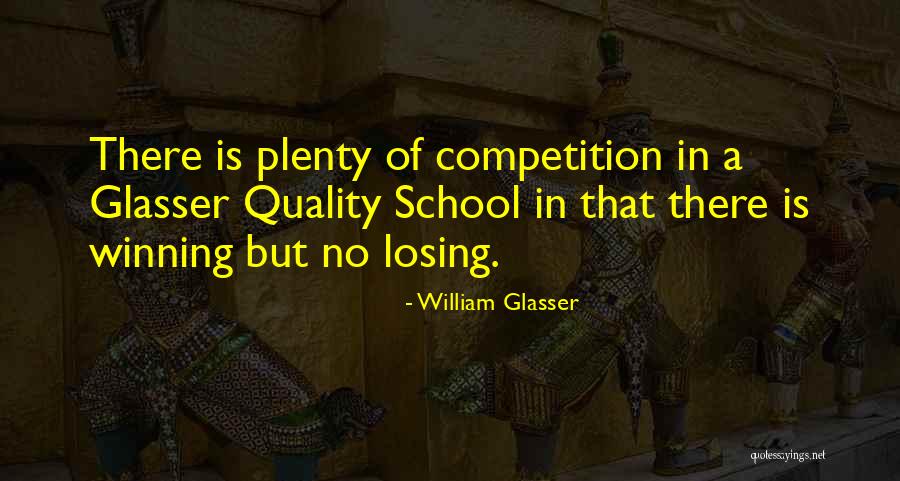 There is plenty of competition in a Glasser Quality School in that there is winning but no losing. — William Glasser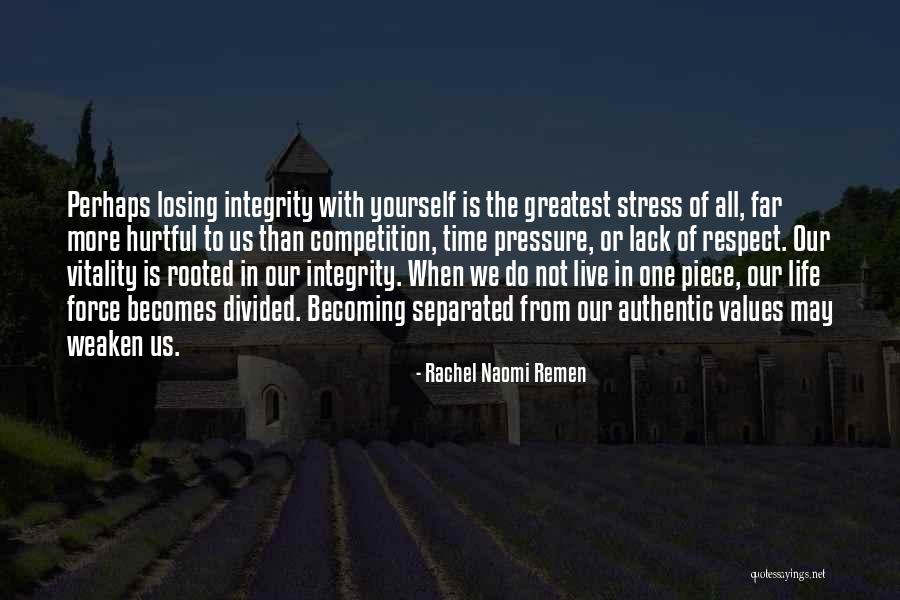 Perhaps losing integrity with yourself is the greatest stress of all, far more hurtful to us than competition, time pressure, or lack of respect. Our vitality is rooted in our integrity. When we do not live in one piece, our life force becomes divided. Becoming separated from our authentic values may weaken us. — Rachel Naomi Remen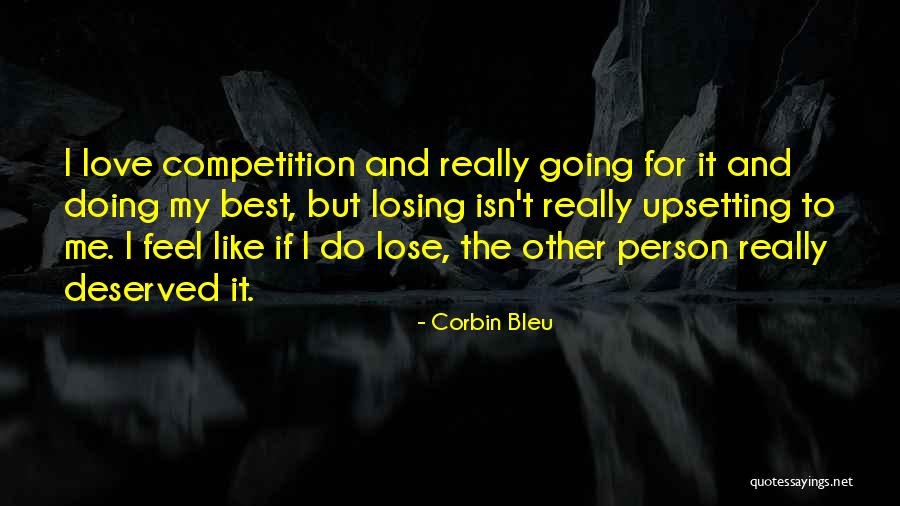 I love competition and really going for it and doing my best, but losing isn't really upsetting to me. I feel like if I do lose, the other person really deserved it. — Corbin Bleu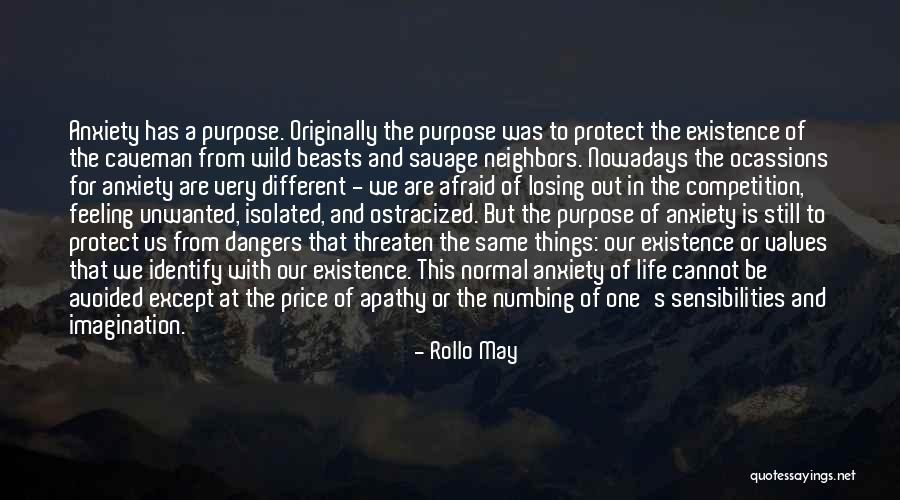 Anxiety has a purpose. Originally the purpose was to protect the existence of the caveman from wild beasts and savage neighbors. Nowadays the ocassions for anxiety are very different - we are afraid of losing out in the competition, feeling unwanted, isolated, and ostracized. But the purpose of anxiety is still to protect us from dangers that threaten the same things: our existence or values that we identify with our existence. This normal anxiety of life cannot be avoided except at the price of apathy or the numbing of one's sensibilities and imagination. — Rollo May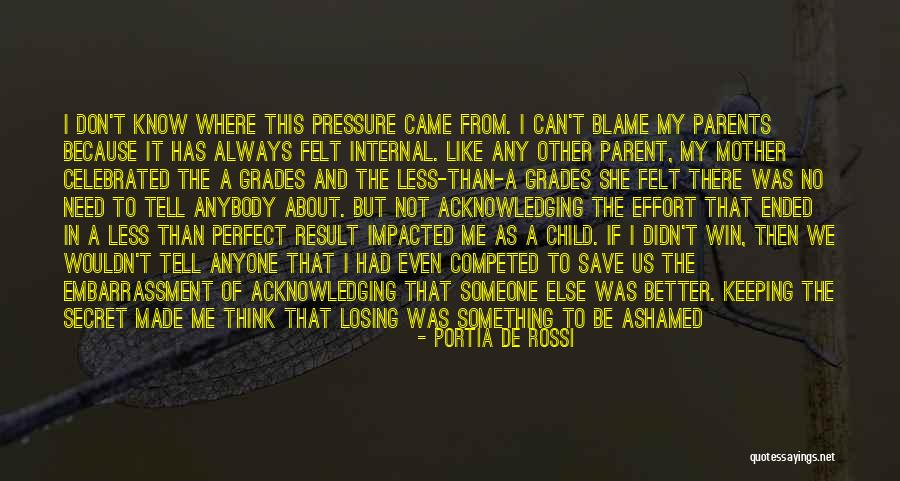 I don't know where this pressure came from. I can't blame my parents because it has always felt internal. Like any other parent, my mother celebrated the A grades and the less-than-A grades she felt there was no need to tell anybody about. But not acknowledging the effort that ended in a less than perfect result impacted me as a child. If I didn't win, then we wouldn't tell anyone that I had even competed to save us the embarrassment of acknowledging that someone else was better. Keeping the secret made me think that losing was something to be ashamed of, and that unless I was sure I was going to be the champion there was no point in trying. And there was certainly no point to just having fun. — Portia De Rossi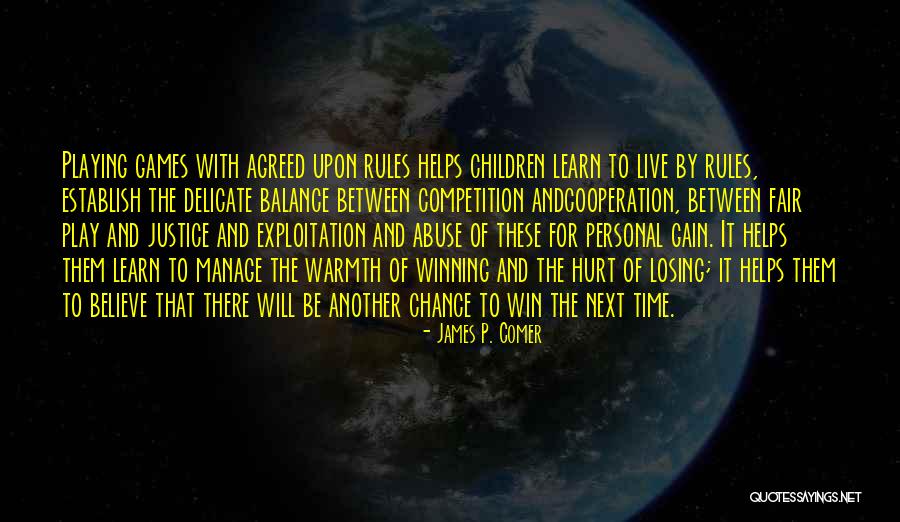 Playing games with agreed upon rules helps children learn to live by rules, establish the delicate balance between competition andcooperation, between fair play and justice and exploitation and abuse of these for personal gain. It helps them learn to manage the warmth of winning and the hurt of losing; it helps them to believe that there will be another chance to win the next time. — James P. Comer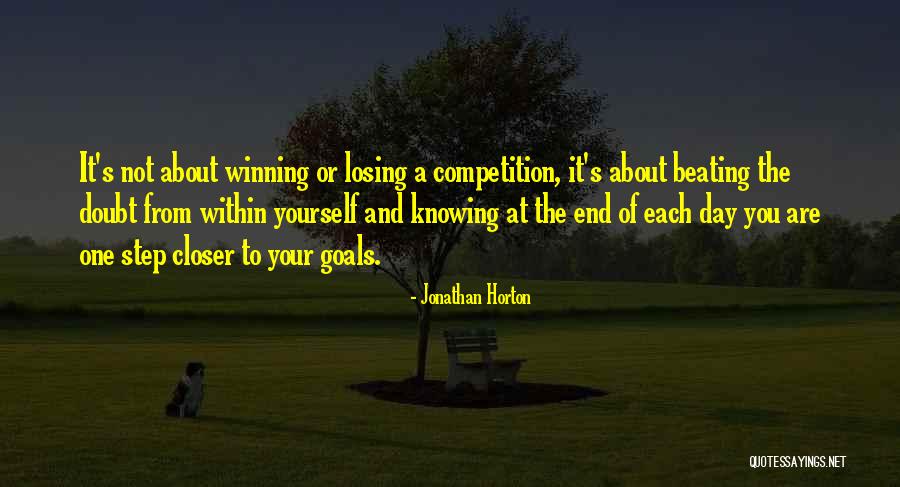 It's not about winning or losing a competition, it's about beating the doubt from within yourself and knowing at the end of each day you are one step closer to your goals. — Jonathan Horton
The real thing that keeps men and women apart, is fear. Women blame men and men blame women, but the culprit is fear, women are afraid of one thing, men are afraid of a different thing; the fears of women have to do with losing while the fears of men have to do with not being good enough for something. One is loss, the other is insecurity. Men are innately more insecure than women and women are innately more needful of companionship than men. It's good for both men and women to be able to recognize and identify these fears not only within themselves, but within each other, and then men and women will see that they really do need to help each other. It's not a game, it's not a competition, the two sexes need one another. — C. JoyBell C.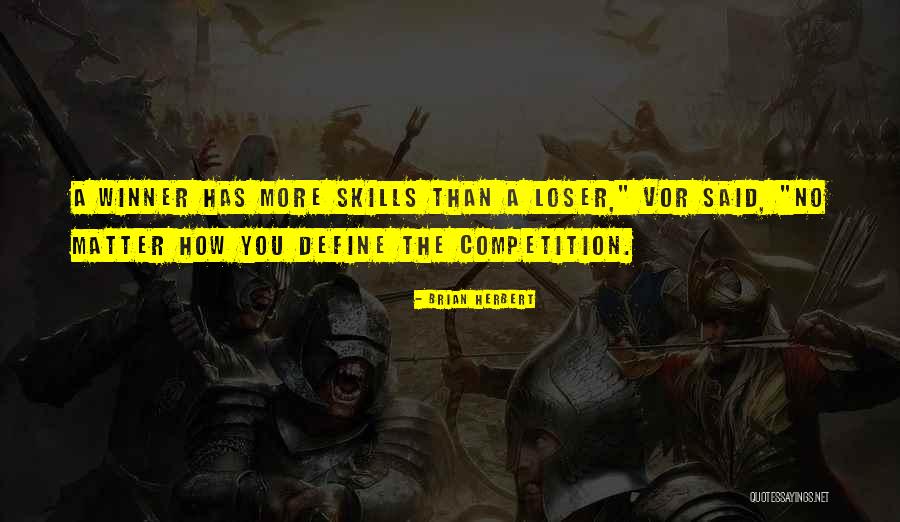 A winner has more skills than a loser," Vor said, "no matter how you define the competition. — Brian Herbert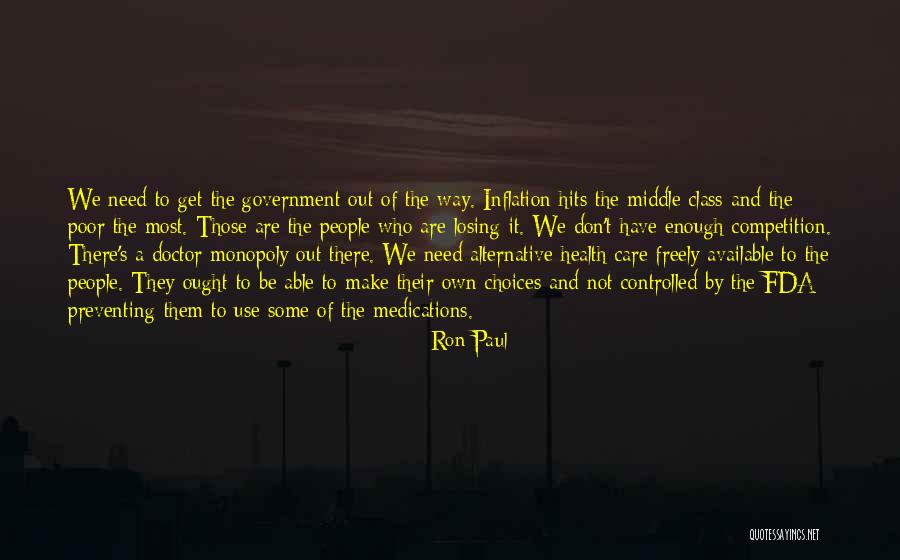 We need to get the government out of the way. Inflation hits the middle class and the poor the most. Those are the people who are losing it. We don't have enough competition. There's a doctor monopoly out there. We need alternative health care freely available to the people. They ought to be able to make their own choices and not controlled by the FDA preventing them to use some of the medications. — Ron Paul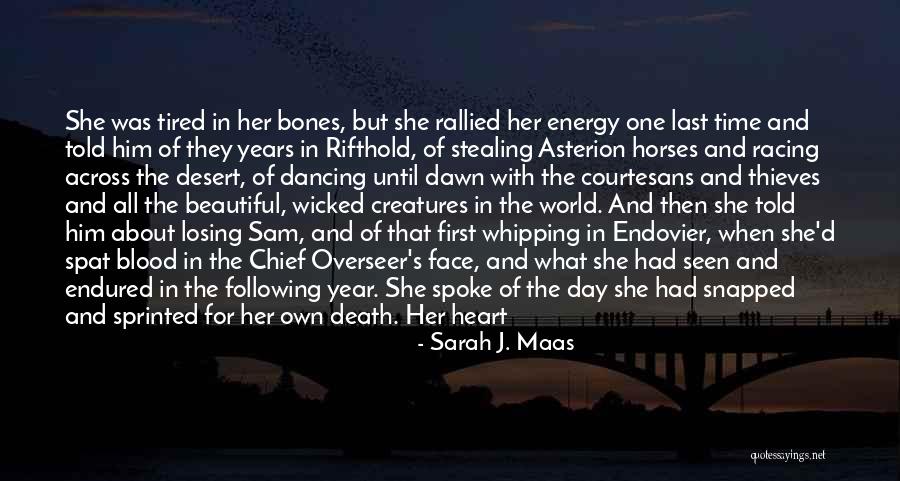 She was tired in her bones, but she rallied her energy one last time and told him of they years in Rifthold, of stealing Asterion horses and racing across the desert, of dancing until dawn with the courtesans and thieves and all the beautiful, wicked creatures in the world. And then she told him about losing Sam, and of that first whipping in Endovier, when she'd spat blood in the Chief Overseer's face, and what she had seen and endured in the following year. She spoke of the day she had snapped and sprinted for her own death. Her heart grew heavy when at last she got to the evening when the Captain of the Royal Guard prowled into her life, and a tyrant's son had offered her a shot at freedom. She told him what she could about the competition and how she'd won it, until her words slurred and her eyelids drooped. — Sarah J. Maas