I Won't Take You For Granted Quotes & Sayings
Enjoy reading and share 10 famous quotes about I Won't Take You For Granted with everyone.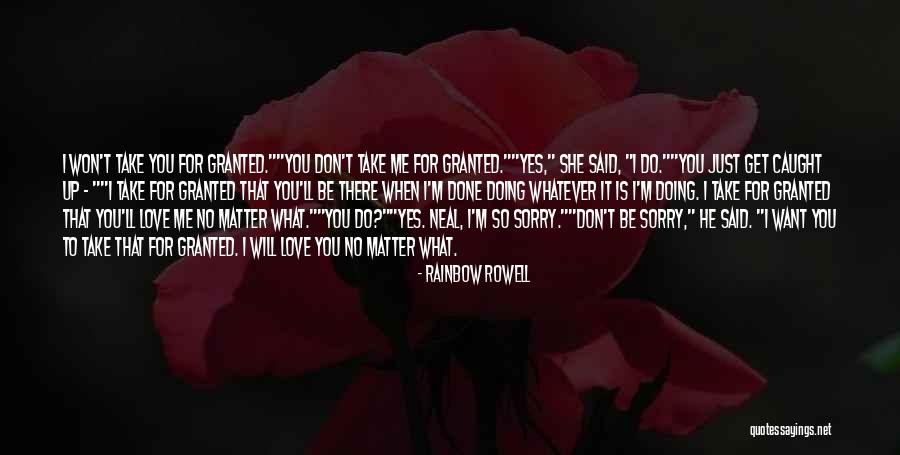 I won't take you for granted."
"You don't take me for granted."
"Yes," she said, "I do."
"You just get caught up - "
"I take for granted that you'll be there when I'm done doing whatever it is I'm doing. I take for granted that you'll love me no matter what."
"You do?"
"Yes. Neal, I'm so sorry."
"Don't be sorry," he said. "I want you to take that for granted. I will love you no matter what. — Rainbow Rowell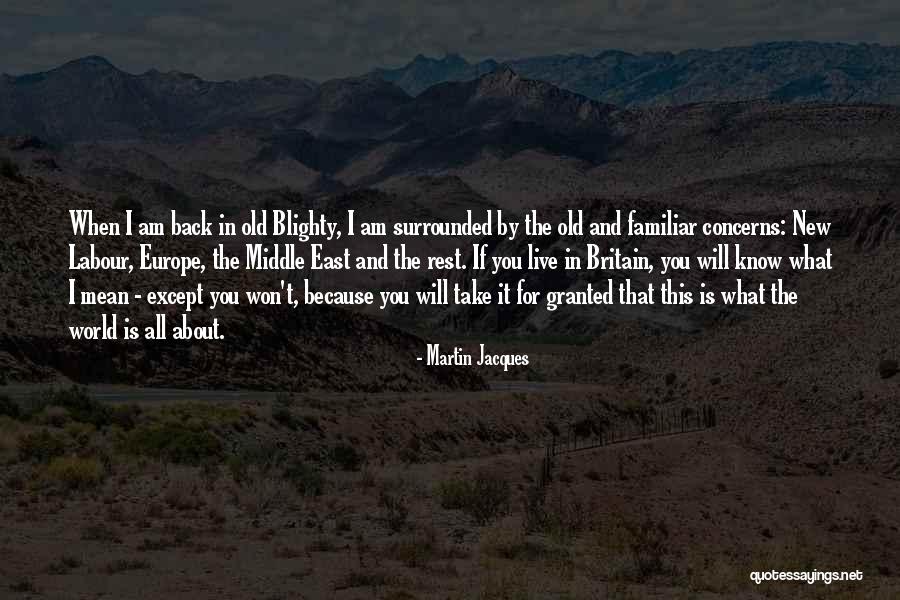 When I am back in old Blighty, I am surrounded by the old and familiar concerns: New Labour, Europe, the Middle East and the rest. If you live in Britain, you will know what I mean - except you won't, because you will take it for granted that this is what the world is all about. — Martin Jacques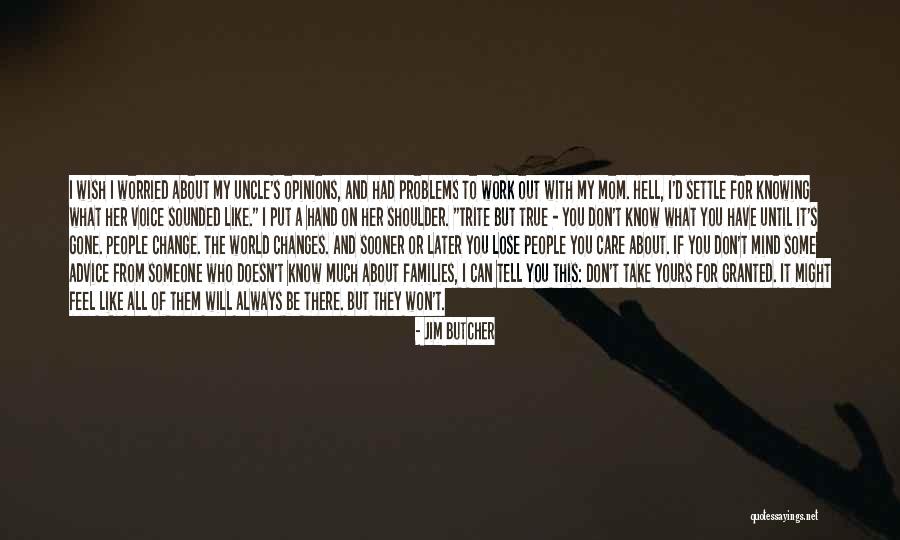 I wish I worried about my uncle's opinions, and had problems to work out with my mom. Hell, I'd settle for knowing what her voice sounded like." I put a hand on her shoulder. "Trite but true - you don't know what you have until it's gone. People change. The world changes. And sooner or later you lose people you care about. If you don't mind some advice from someone who doesn't know much about families, I can tell you this: Don't take yours for granted. It might feel like all of them will always be there. But they won't. — Jim Butcher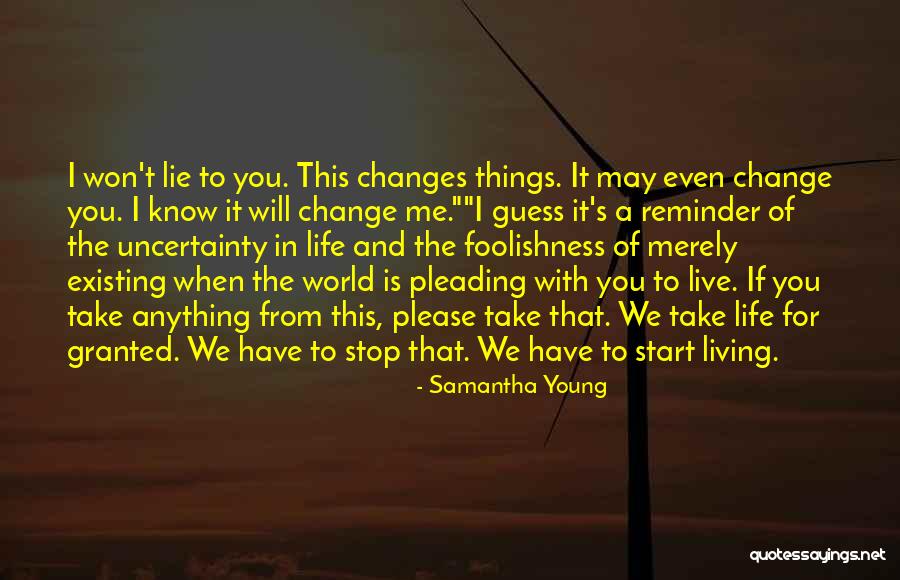 I won't lie to you. This changes things. It may even change you. I know it will change me."
"I guess it's a reminder of the uncertainty in life and the foolishness of merely existing when the world is pleading with you to live. If you take anything from this, please take that. We take life for granted. We have to stop that. We have to start living. — Samantha Young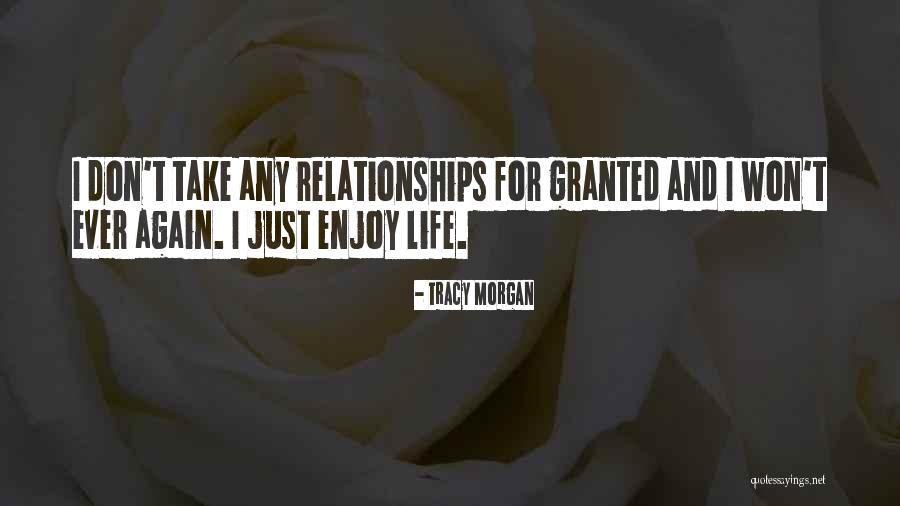 I don't take any relationships for granted and I won't ever again. I just enjoy life. — Tracy Morgan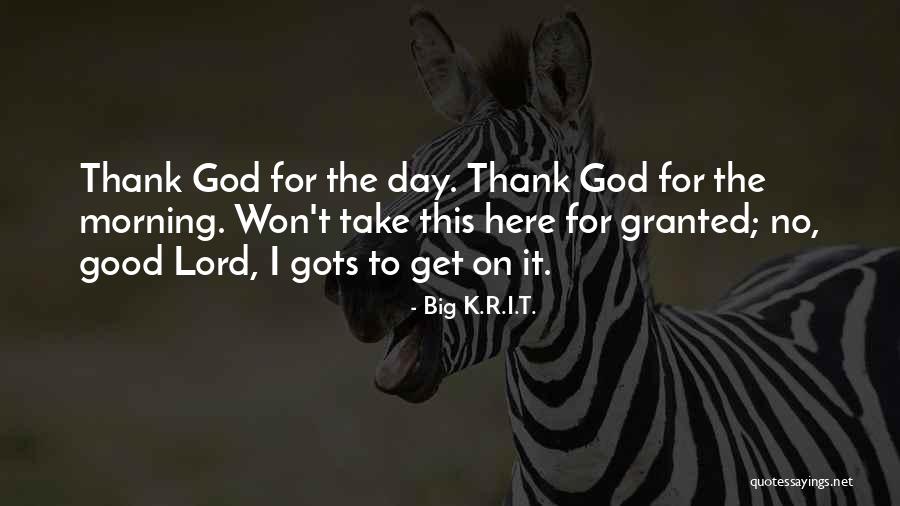 Thank God for the day. Thank God for the morning. Won't take this here for granted; no, good Lord, I gots to get on it. — Big K.R.I.T.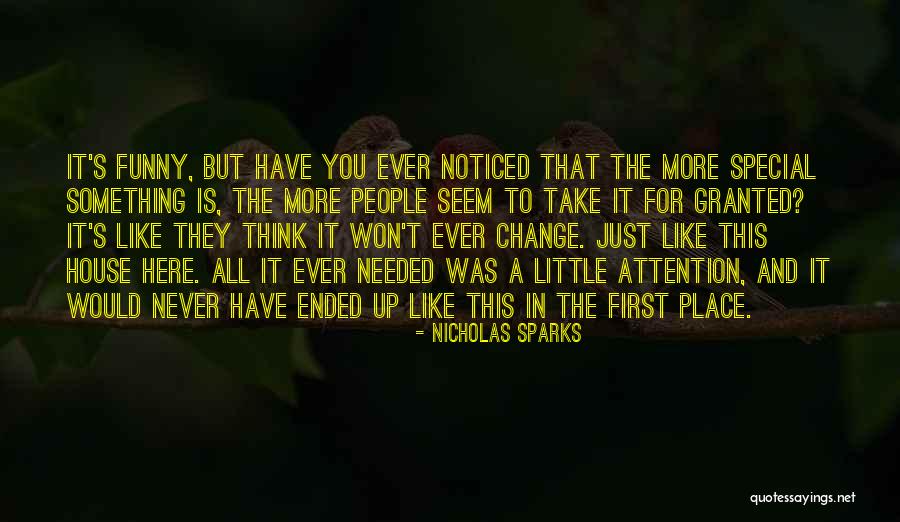 It's funny, but have you ever noticed that the more special something is, the more people seem to take it for granted? It's like they think it won't ever change. Just like this house here. All it ever needed was a little attention, and it would never have ended up like this in the first place. — Nicholas Sparks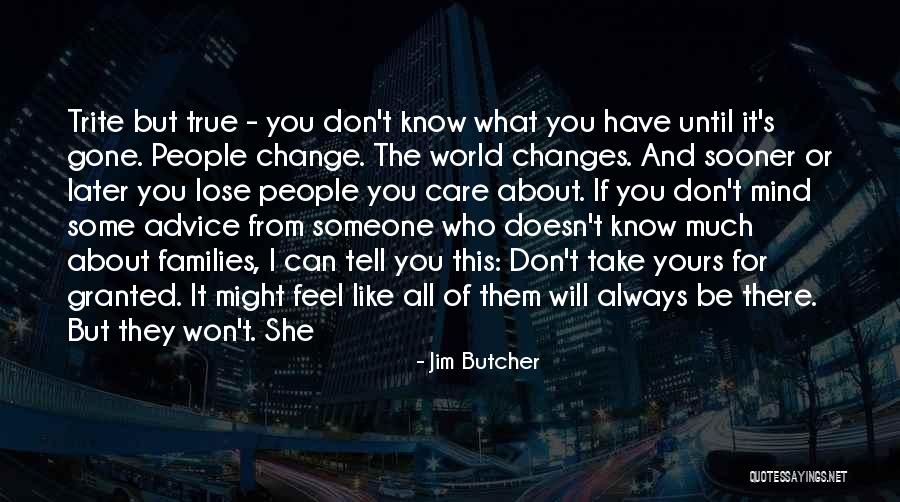 Trite but true - you don't know what you have until it's gone. People change. The world changes. And sooner or later you lose people you care about. If you don't mind some advice from someone who doesn't know much about families, I can tell you this: Don't take yours for granted. It might feel like all of them will always be there. But they won't. She — Jim Butcher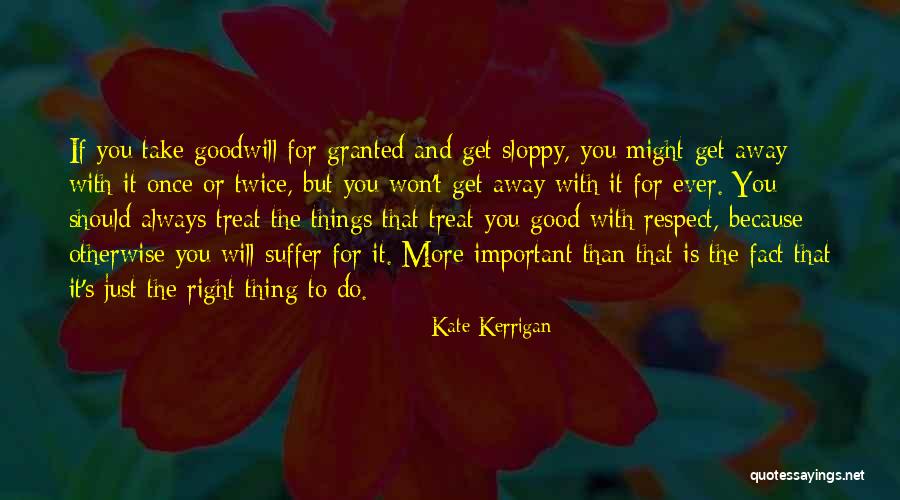 If you take goodwill for granted and get sloppy, you might get away with it once or twice, but you won't get away with it for ever. You should always treat the things that treat you good with respect, because otherwise you will suffer for it. More important than that is the fact that it's just the right thing to do. — Kate Kerrigan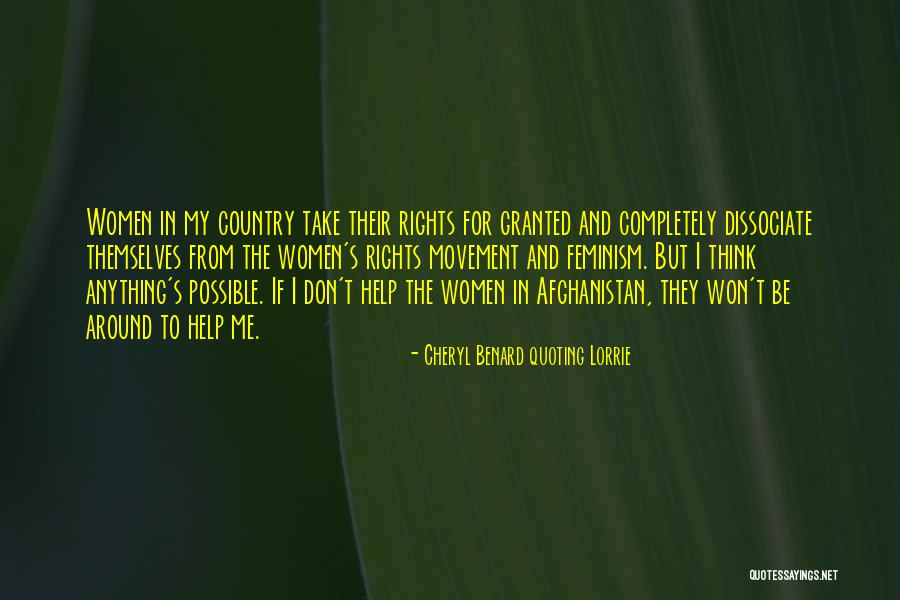 Women in my country take their rights for granted and completely dissociate themselves from the women's rights movement and feminism. But I think anything's possible. If I don't help the women in Afghanistan, they won't be around to help me. — Cheryl Benard Quoting Lorrie