Best Facebook Status Quotes & Sayings
Enjoy reading and share 34 famous quotes about Best Facebook Status with everyone.
Top Best Facebook Status Quotes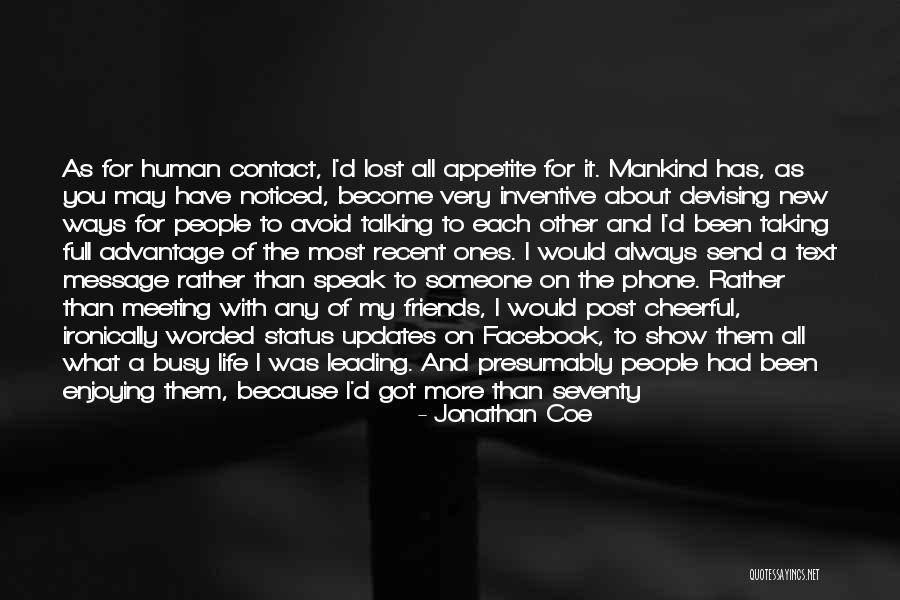 As for human contact, I'd lost all appetite for it. Mankind has, as you may have noticed, become very inventive about devising new ways for people to avoid talking to each other and I'd been taking full advantage of the most recent ones. I would always send a text message rather than speak to someone on the phone. Rather than meeting with any of my friends, I would post cheerful, ironically worded status updates on Facebook, to show them all what a busy life I was leading. And presumably people had been enjoying them, because I'd got more than seventy friends on Facebook now, most of them complete strangers. But actual, face-to-face, let's-meet-for-a-coffee-and-catch-up sort of contact? I seemed to have forgotten what that was all about. — Jonathan Coe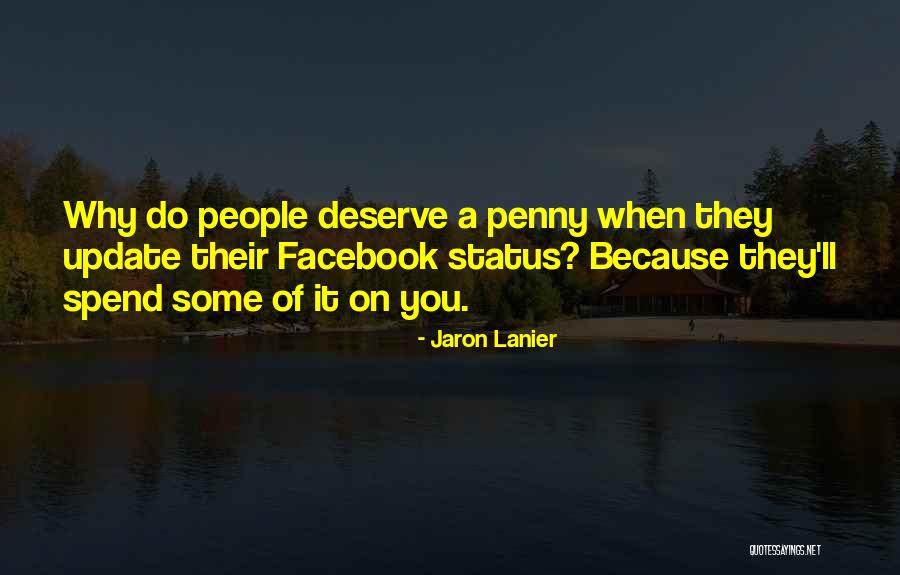 Why do people deserve a penny when they update their Facebook status? Because they'll spend some of it on you. — Jaron Lanier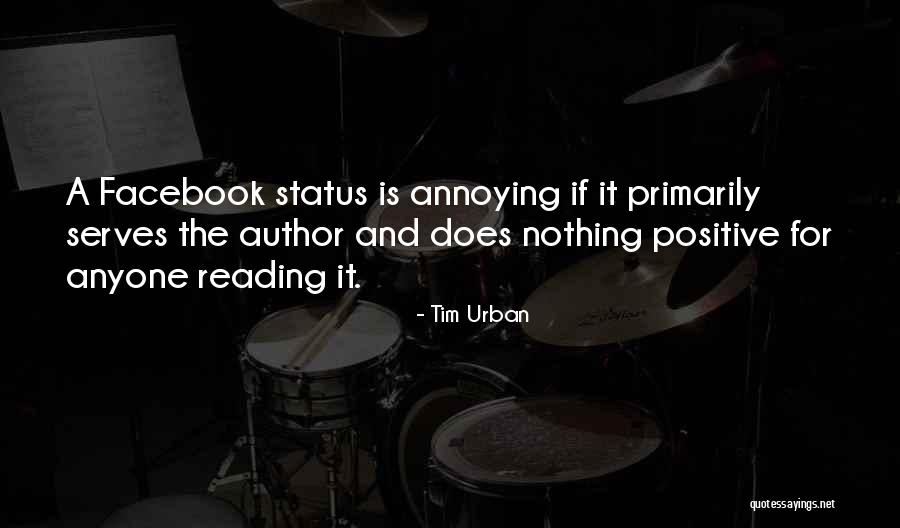 A Facebook status is annoying if it primarily serves the author and does nothing positive for anyone reading it. — Tim Urban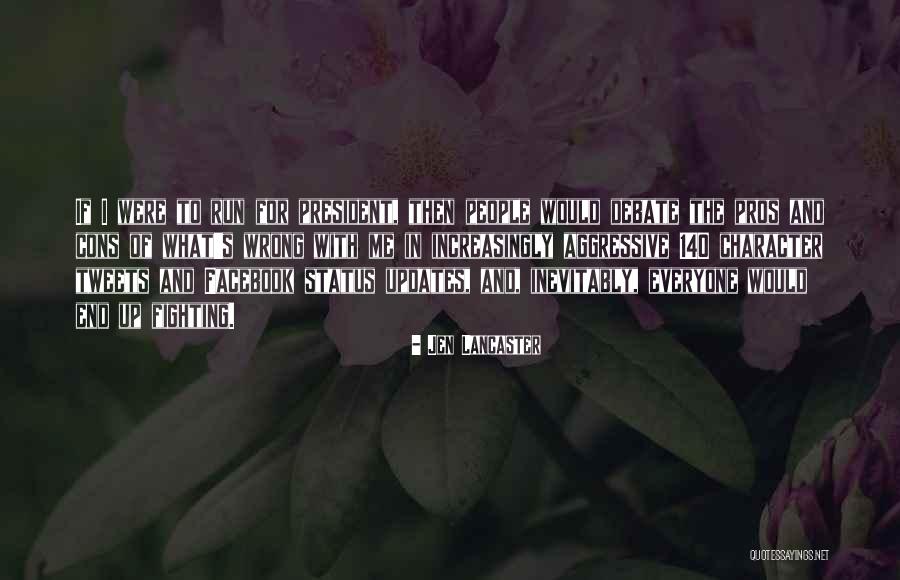 If I were to run for president, then people would debate the pros and cons of what's wrong with me in increasingly aggressive 140 character tweets and Facebook status updates, and, inevitably, everyone would end up fighting. — Jen Lancaster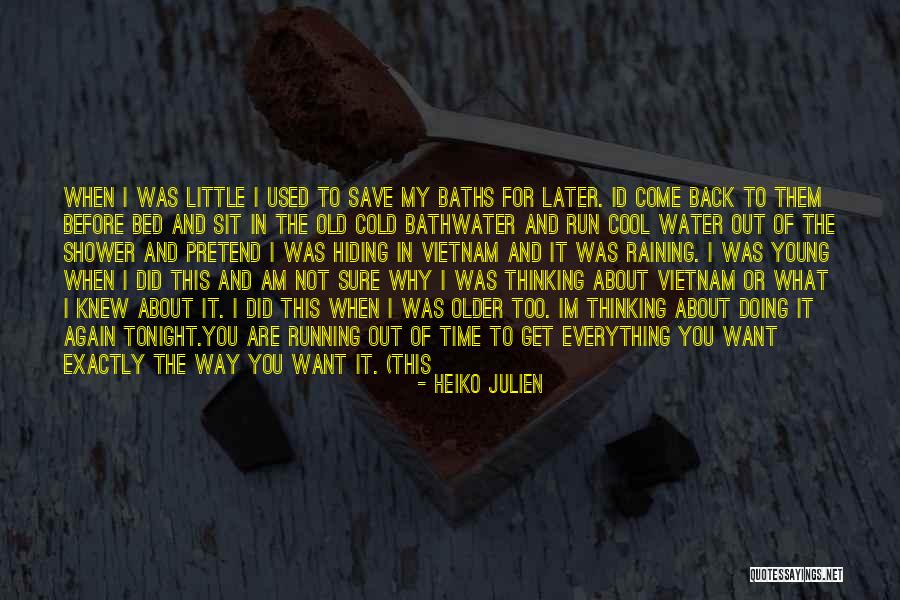 when i was little i used to save my baths for later. id come back to them before bed and sit in the old cold bathwater and run cool water out of the shower and pretend i was hiding in vietnam and it was raining. i was young when i did this and am not sure why i was thinking about vietnam or what i knew about it. i did this when i was older too. im thinking about doing it again tonight.

you are running out of time to get everything you want exactly the way you want it. (this is a joke.) most things are going to be left unsaid. (this is not a joke.) a few weeks ago my mom sent me an email with pictures of eagles that said "how about these eagles." she visits my cousin in jail once a month. that seems like a lot for an aunt. he is in jail because he shot his girlfriend in the face but they are still together. she told me once that she knew in her heart that he is guilty but now she claims she never said that. — Heiko Julien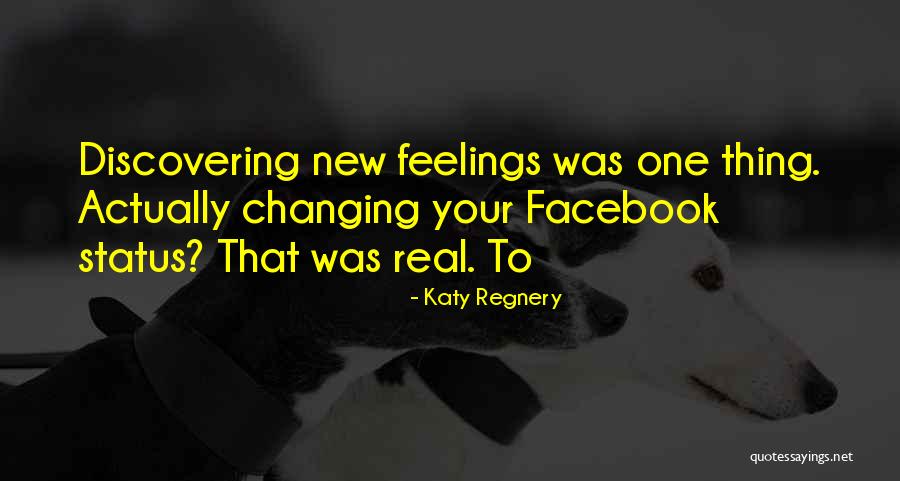 Discovering new feelings was one thing. Actually changing your Facebook status? That was real. To — Katy Regnery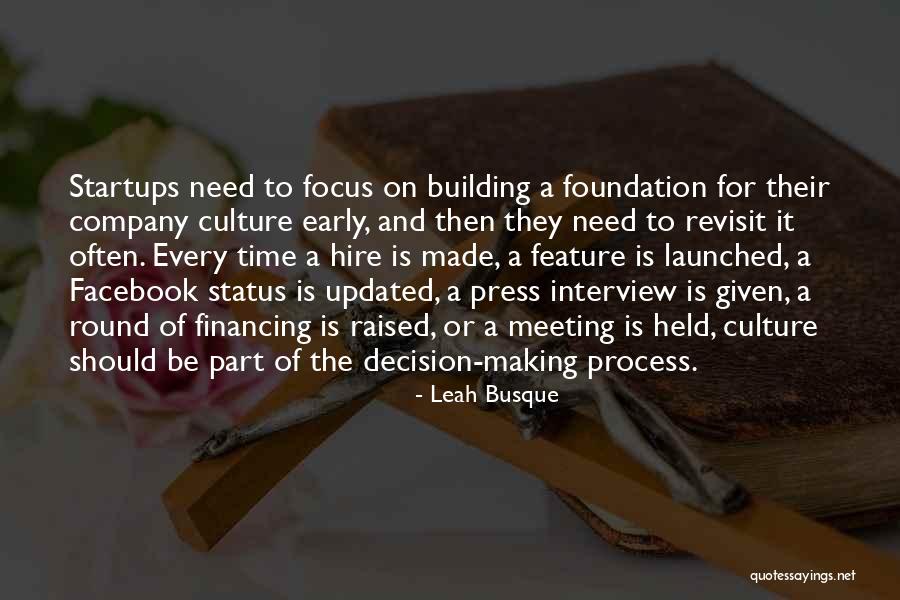 Startups need to focus on building a foundation for their company culture early, and then they need to revisit it often. Every time a hire is made, a feature is launched, a Facebook status is updated, a press interview is given, a round of financing is raised, or a meeting is held, culture should be part of the decision-making process. — Leah Busque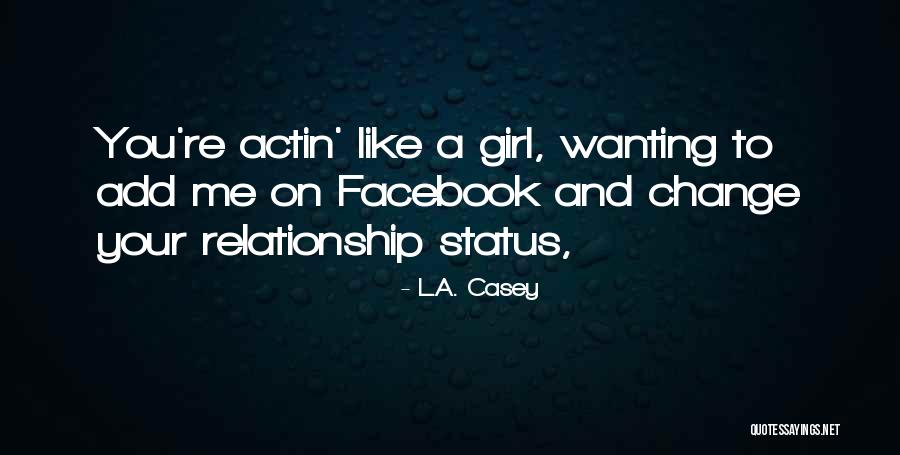 You're actin' like a girl, wanting to add me on Facebook and change your relationship status, — L.A. Casey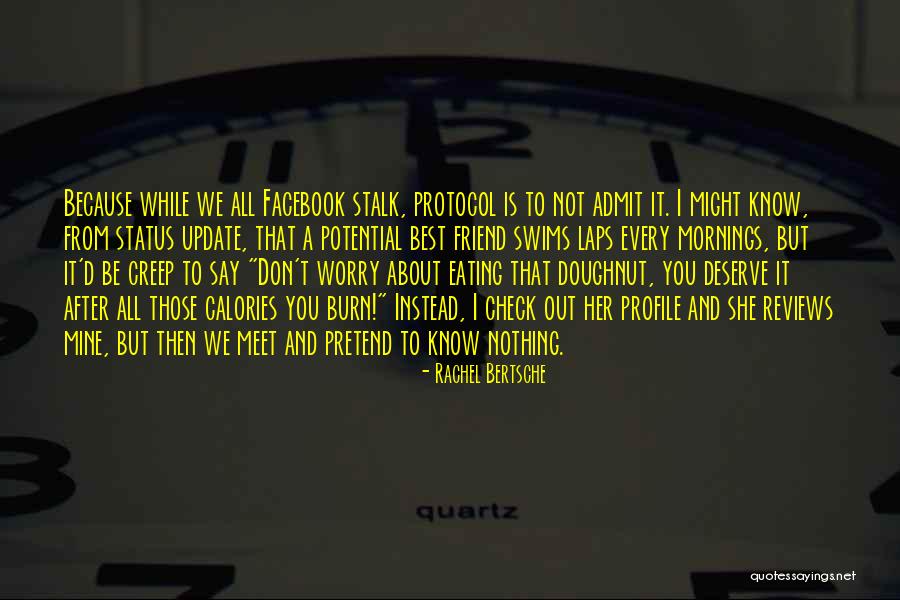 Because while we all Facebook stalk, protocol is to not admit it. I might know, from status update, that a potential best friend swims laps every mornings, but it'd be creep to say "Don't worry about eating that doughnut, you deserve it after all those calories you burn!" Instead, I check out her profile and she reviews mine, but then we meet and pretend to know nothing. — Rachel Bertsche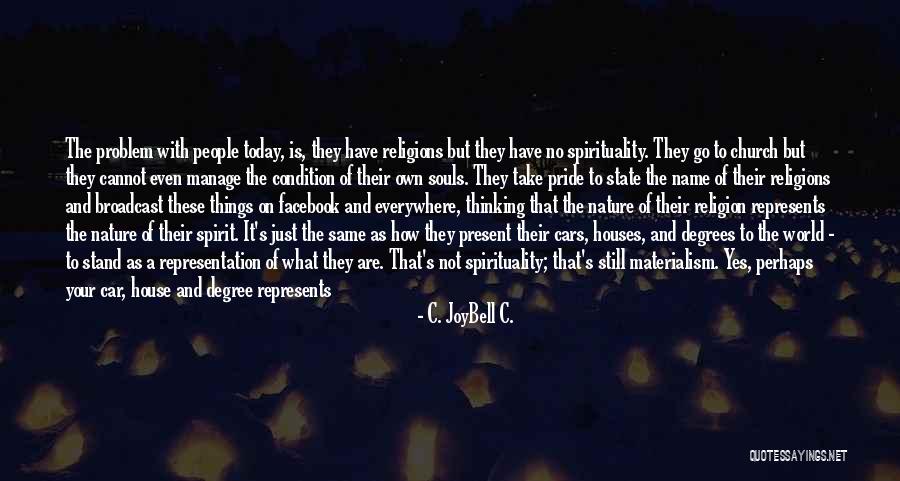 The problem with people today, is, they have religions but they have no spirituality. They go to church but they cannot even manage the condition of their own souls. They take pride to state the name of their religions and broadcast these things on facebook and everywhere, thinking that the nature of their religion represents the nature of their spirit. It's just the same as how they present their cars, houses, and degrees to the world - to stand as a representation of what they are. That's not spirituality; that's still materialism. Yes, perhaps your car, house and degree represents what you've achieved (or what your status in society is); but your religion does not represent what your spirit is like. You cannot go to a certain church or belong to a certain group of people and have that be a replica of your spirit. — C. JoyBell C.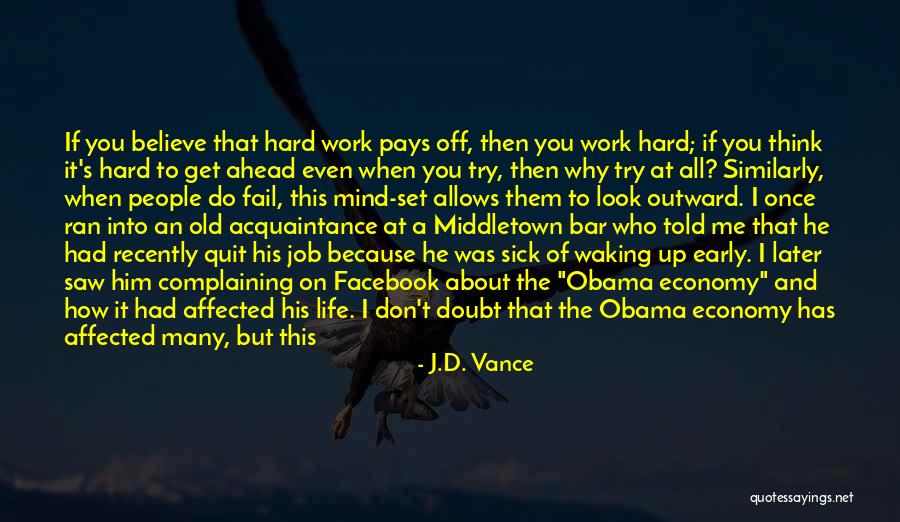 If you believe that hard work pays off, then you work hard; if you think it's hard to get ahead even when you try, then why try at all? Similarly, when people do fail, this mind-set allows them to look outward. I once ran into an old acquaintance at a Middletown bar who told me that he had recently quit his job because he was sick of waking up early. I later saw him complaining on Facebook about the "Obama economy" and how it had affected his life. I don't doubt that the Obama economy has affected many, but this man is assuredly not among them. His status in life is directly attributable to the choices he's made, and his life will improve only through better decisions. But for him to make better choices, he needs to live in an environment that forces him to ask tough questions about himself. There is a cultural movement in the white working class to blame problems on society or the government, and that movement gains adherents by the day. — J.D. Vance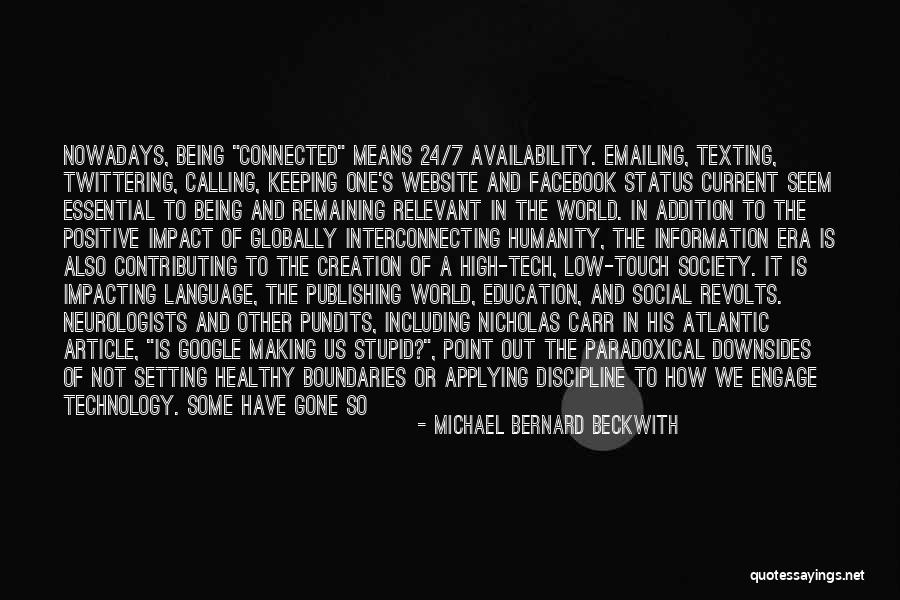 Nowadays, being "connected" means 24/7 availability. Emailing, texting, Twittering, calling, keeping one's website and Facebook status current seem essential to being and remaining relevant in the world. In addition to the positive impact of globally interconnecting humanity, the information era is also contributing to the creation of a high-tech, low-touch society. It is impacting language, the publishing world, education, and social revolts. Neurologists and other pundits, including Nicholas Carr in his Atlantic article, "Is Google Making Us Stupid?", point out the paradoxical downsides of not setting healthy boundaries or applying discipline to how we engage technology. Some have gone so far as to suggest that it is making us "spiritually stupid" by keeping us too distracted to participate in spiritual practices. But how about this: can using technology with mindfulness lead to beneficial social and spiritual connection? — Michael Bernard Beckwith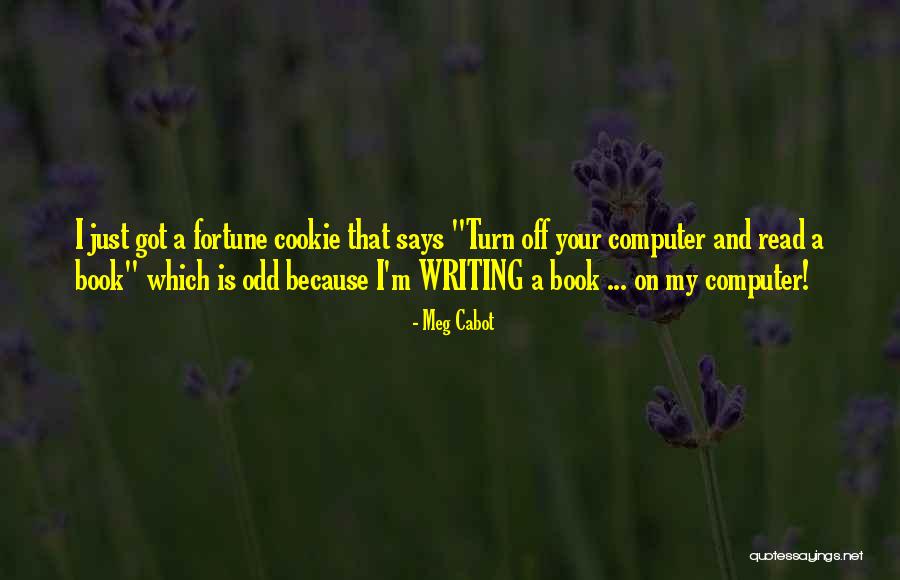 I just got a fortune cookie that says "Turn off your computer and read a book" which is odd because I'm WRITING a book ... on my computer! — Meg Cabot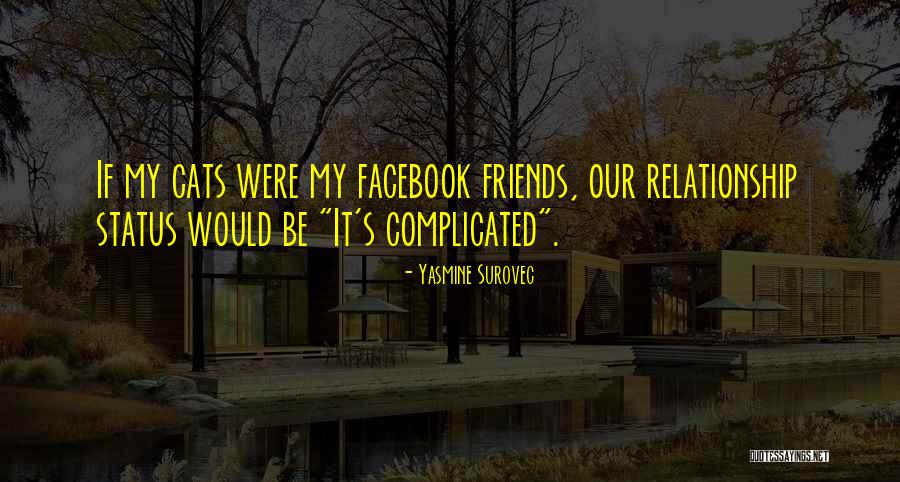 If my cats were my facebook friends, our relationship status would be "It's complicated". — Yasmine Surovec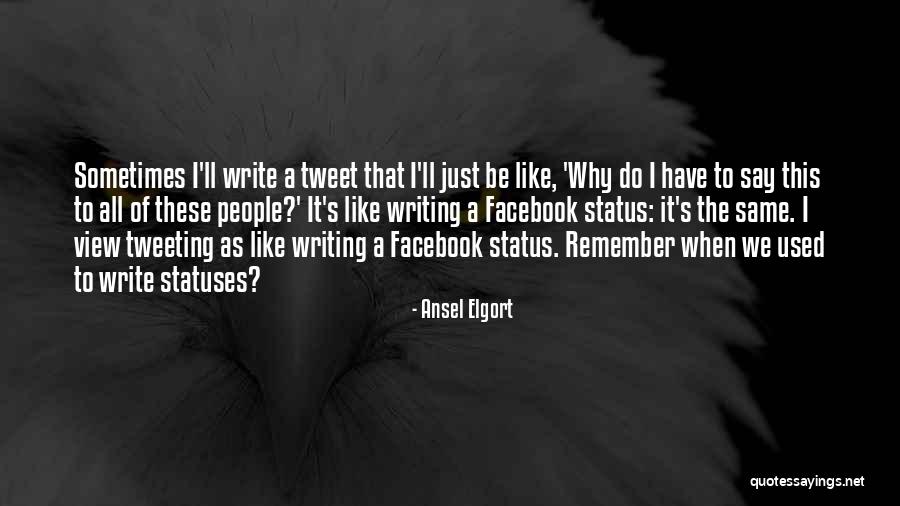 Sometimes I'll write a tweet that I'll just be like, 'Why do I have to say this to all of these people?' It's like writing a Facebook status: it's the same. I view tweeting as like writing a Facebook status. Remember when we used to write statuses? — Ansel Elgort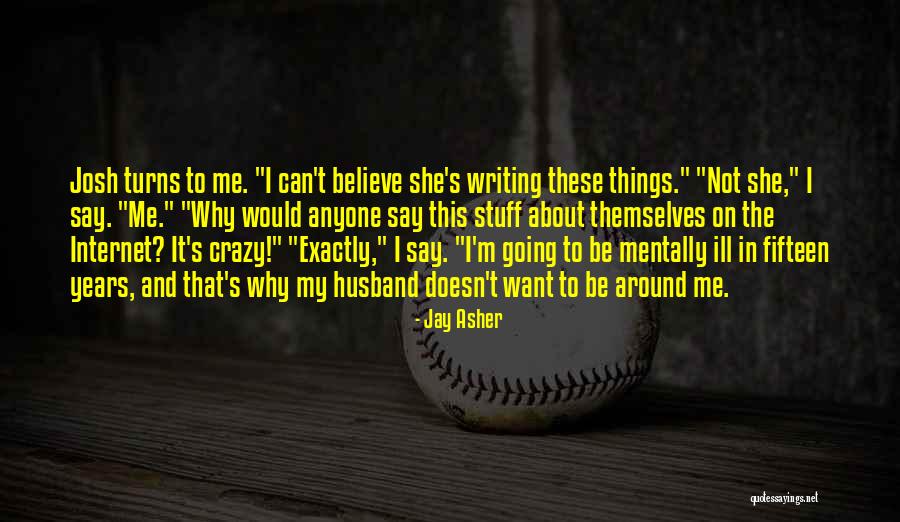 Josh turns to me. "I can't believe she's writing these things." "Not she," I say. "Me." "Why would anyone say this stuff about themselves on the Internet? It's crazy!" "Exactly," I say. "I'm going to be mentally ill in fifteen years, and that's why my husband doesn't want to be around me. — Jay Asher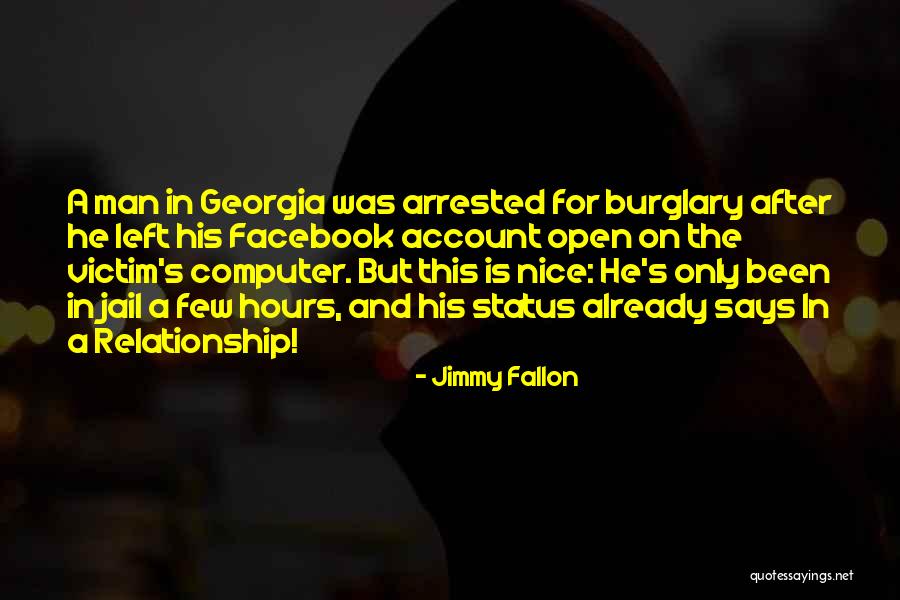 A man in Georgia was arrested for burglary after he left his Facebook account open on the victim's computer. But this is nice: He's only been in jail a few hours, and his status already says In a Relationship! — Jimmy Fallon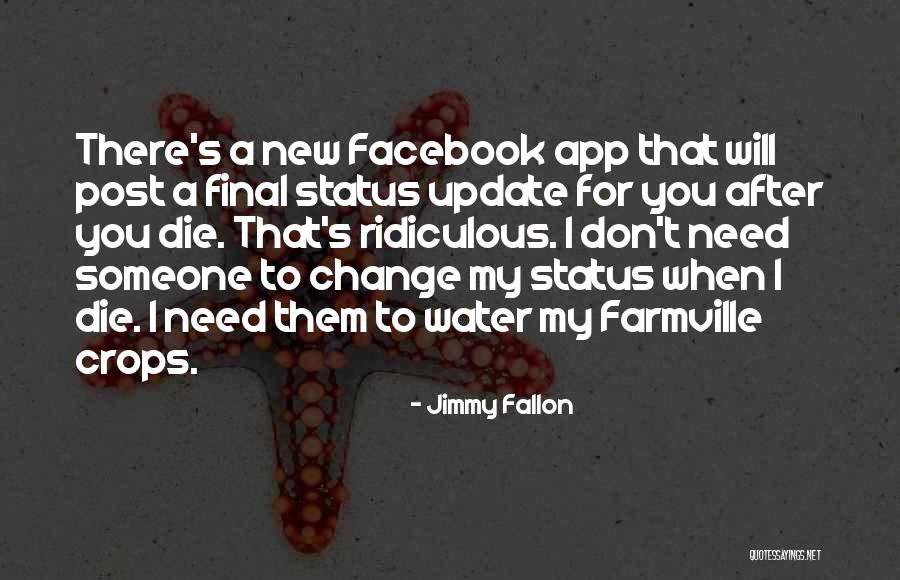 There's a new Facebook app that will post a final status update for you after you die. That's ridiculous. I don't need someone to change my status when I die. I need them to water my Farmville crops. — Jimmy Fallon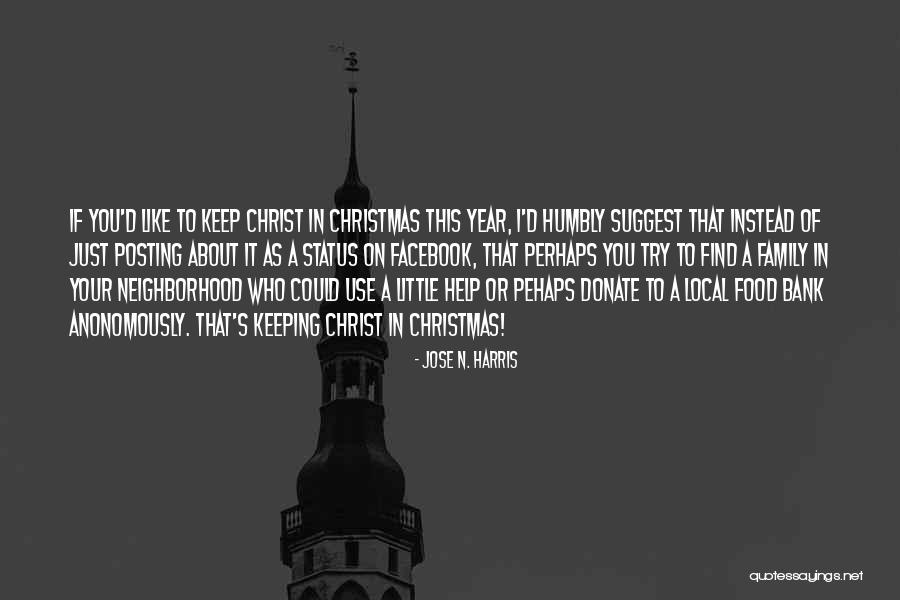 If you'd like to keep CHRIST in Christmas this year, I'd humbly suggest that instead of just posting about it as a status on Facebook, that perhaps you try to find a family in your neighborhood who could use a little help or pehaps donate to a local food bank anonomously. That's keeping CHRIST in Christmas! — Jose N. Harris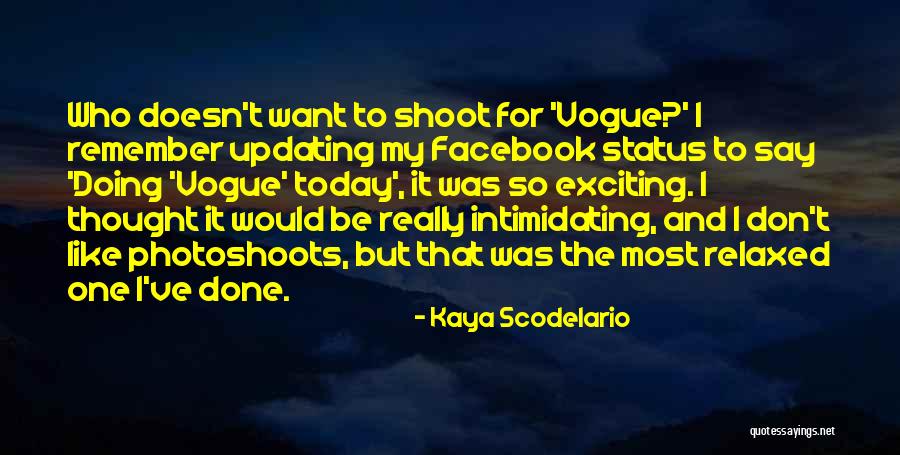 Who doesn't want to shoot for 'Vogue?' I remember updating my Facebook status to say 'Doing 'Vogue' today', it was so exciting. I thought it would be really intimidating, and I don't like photoshoots, but that was the most relaxed one I've done. — Kaya Scodelario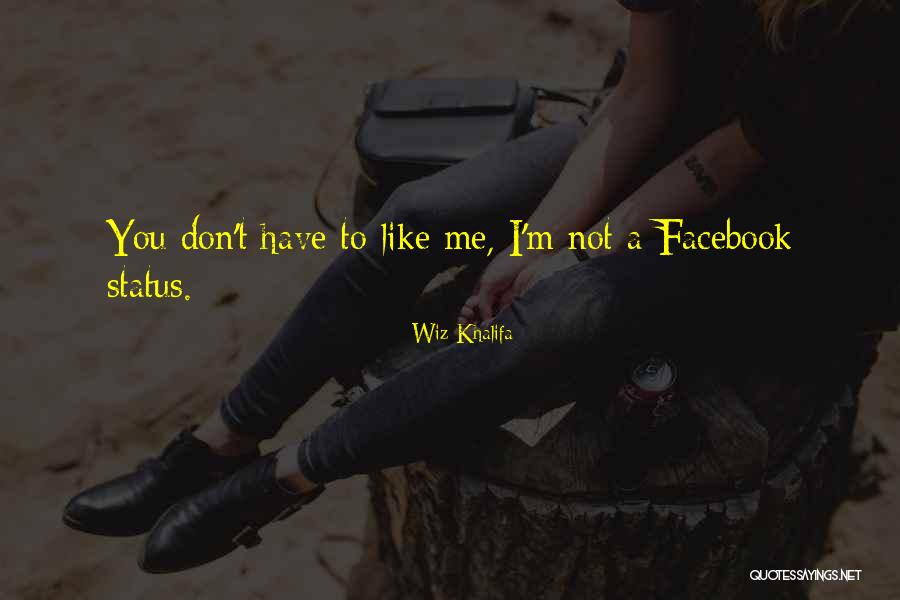 You don't have to like me, I'm not a Facebook status. — Wiz Khalifa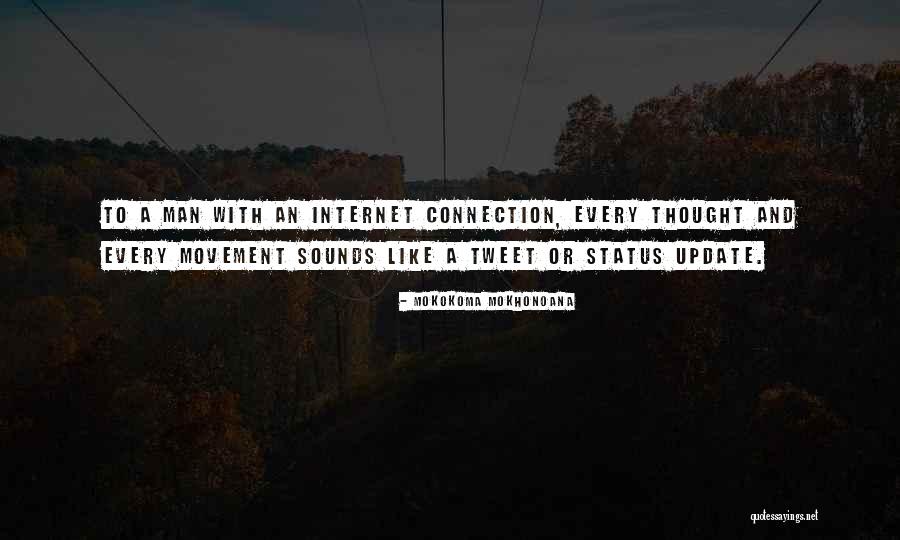 To a man with an internet connection, every thought and every movement sounds like a tweet or status update. — Mokokoma Mokhonoana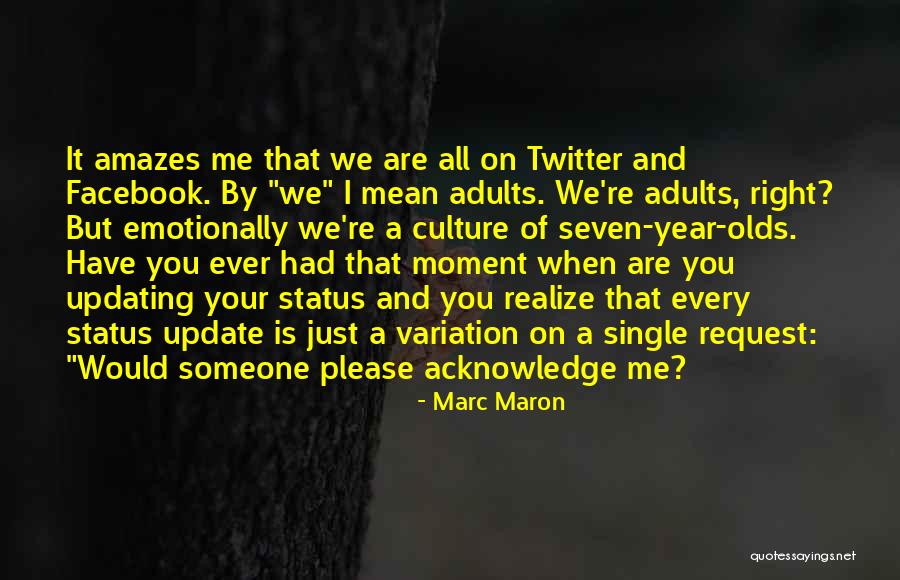 It amazes me that we are all on Twitter and Facebook. By "we" I mean adults. We're adults, right? But emotionally we're a culture of seven-year-olds. Have you ever had that moment when are you updating your status and you realize that every status update is just a variation on a single request: "Would someone please acknowledge me? — Marc Maron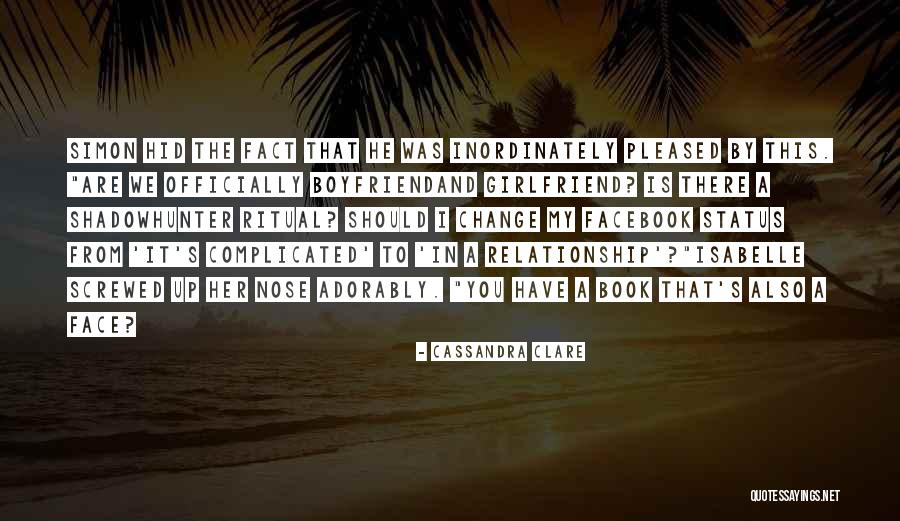 Simon hid the fact that he was inordinately pleased by this. "Are we officially boyfriend
and girlfriend? Is there a Shadowhunter ritual? Should I change my Facebook status from 'it's complicated' to 'in a relationship'?"
Isabelle screwed up her nose adorably. "You have a book that's also a face? — Cassandra Clare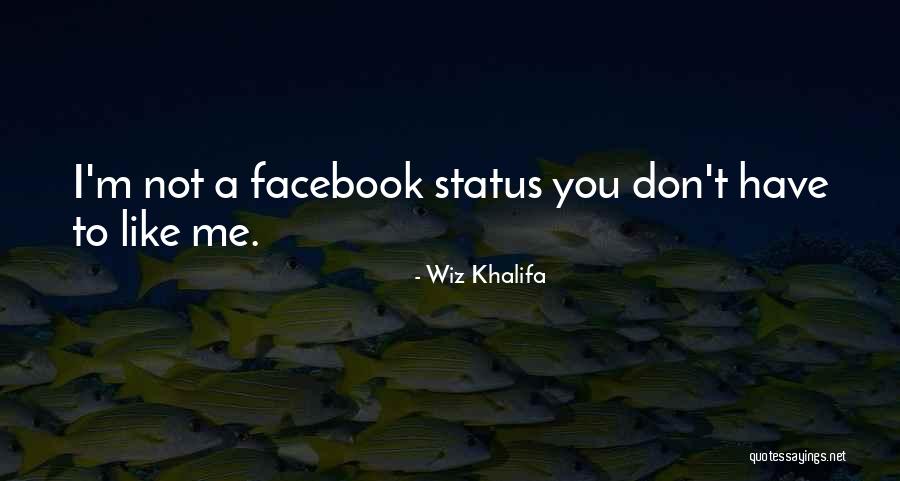 I'm not a facebook status you don't have to like me. — Wiz Khalifa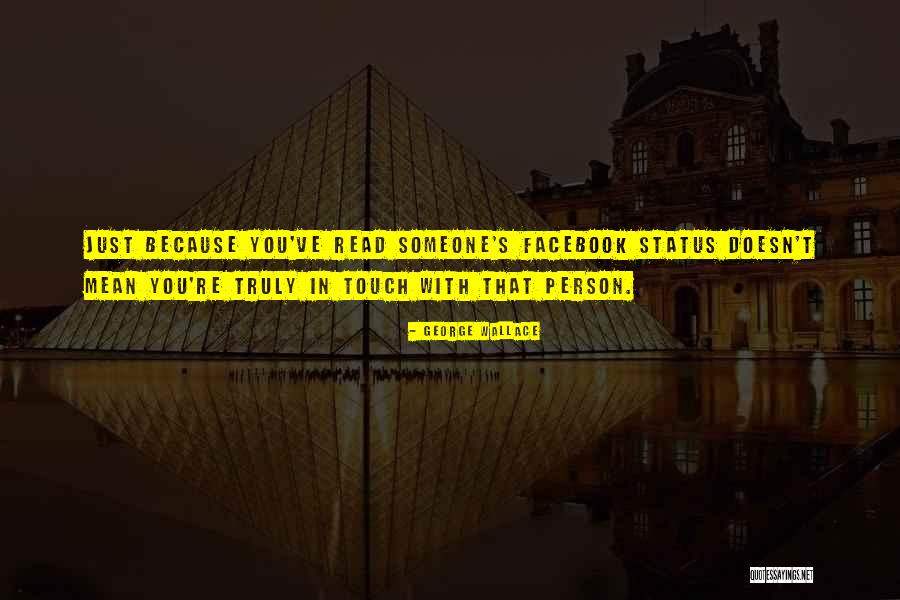 Just because you've read someone's Facebook status doesn't mean you're truly in touch with that person. — George Wallace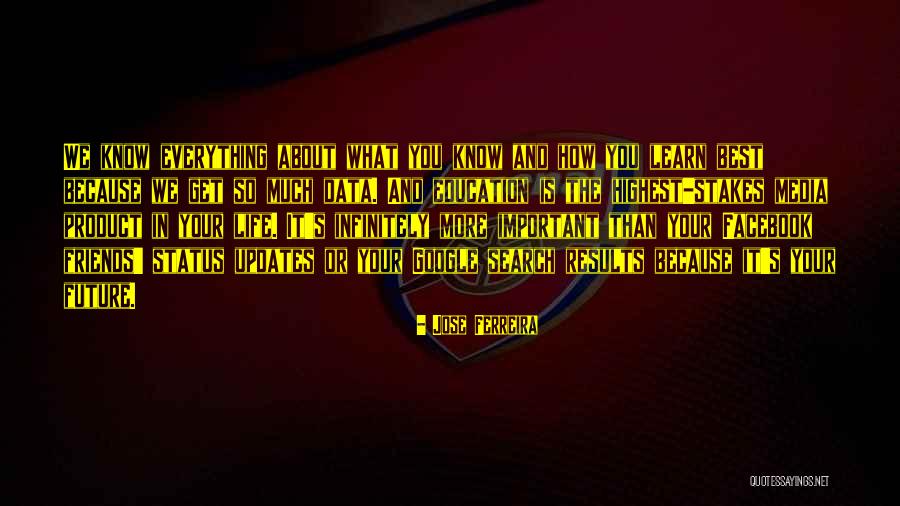 We know everything about what you know and how you learn best because we get so much data. And education is the highest-stakes media product in your life. It's infinitely more important than your Facebook friends' status updates or your Google search results because it's your future. — Jose Ferreira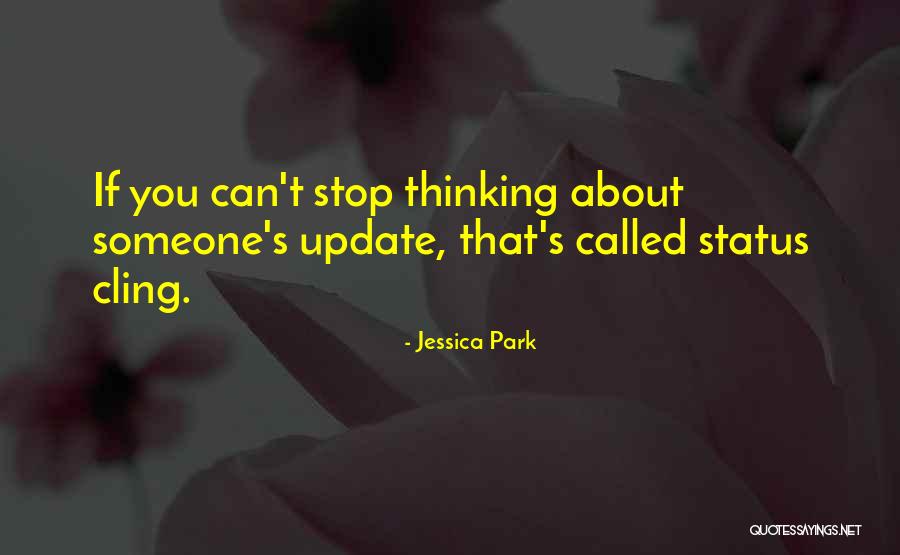 If you can't stop thinking about someone's update, that's called status cling. — Jessica Park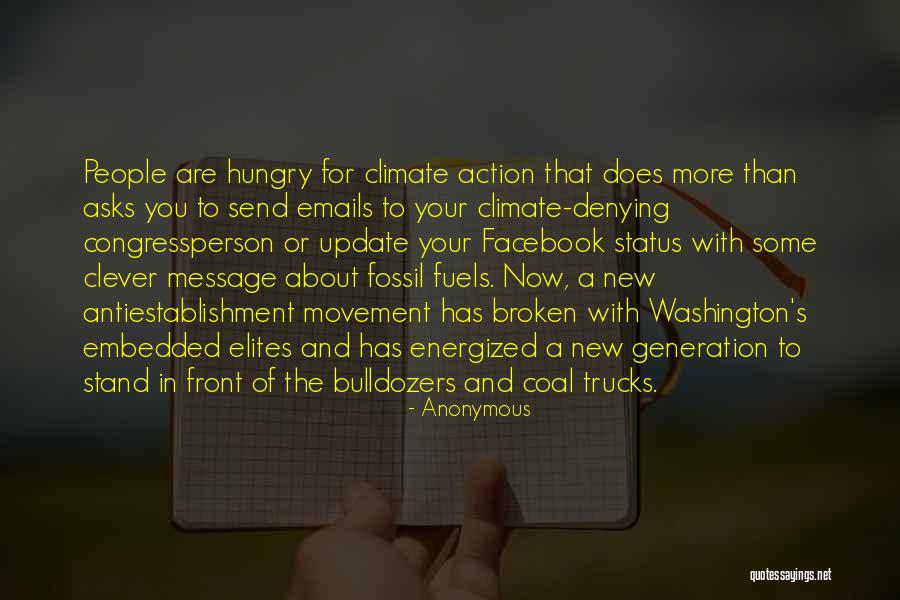 People are hungry for climate action that does more than asks you to send emails to your climate-denying congressperson or update your Facebook status with some clever message about fossil fuels. Now, a new antiestablishment movement has broken with Washington's embedded elites and has energized a new generation to stand in front of the bulldozers and coal trucks. — Anonymous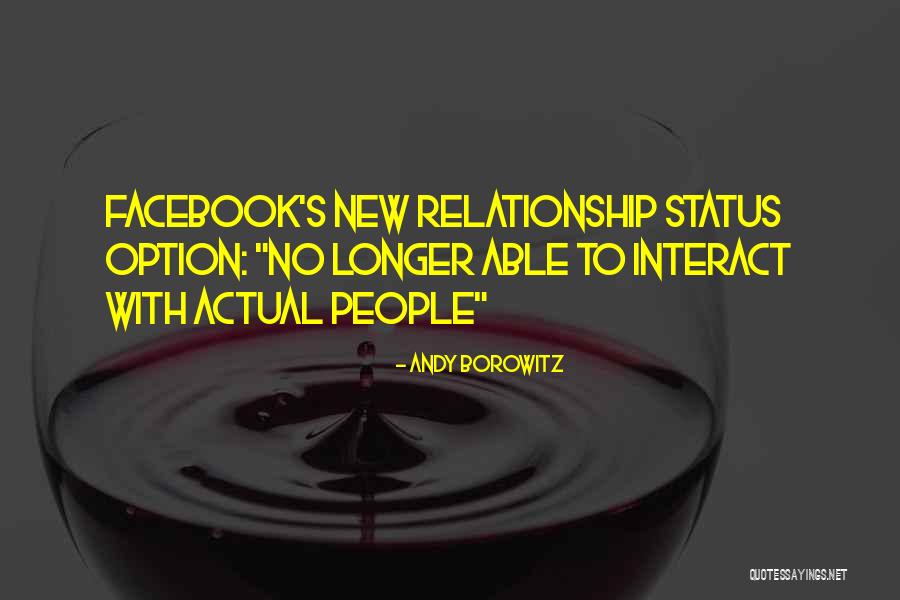 Facebook's new relationship status option: "No longer able to interact with actual people" — Andy Borowitz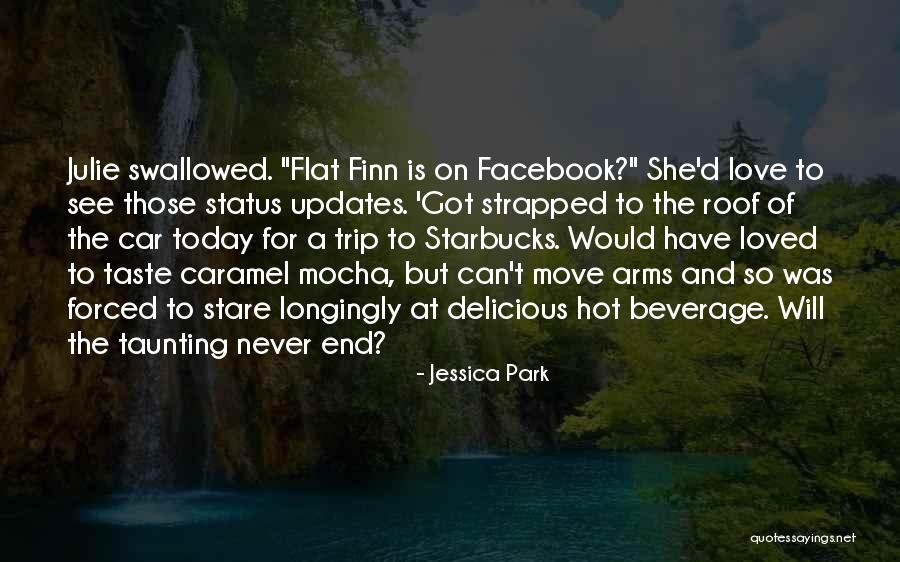 Julie swallowed. "Flat Finn is on Facebook?" She'd love to see those status updates. 'Got strapped to the roof of the car today for a trip to Starbucks. Would have loved to taste caramel mocha, but can't move arms and so was forced to stare longingly at delicious hot beverage. Will the taunting never end? — Jessica Park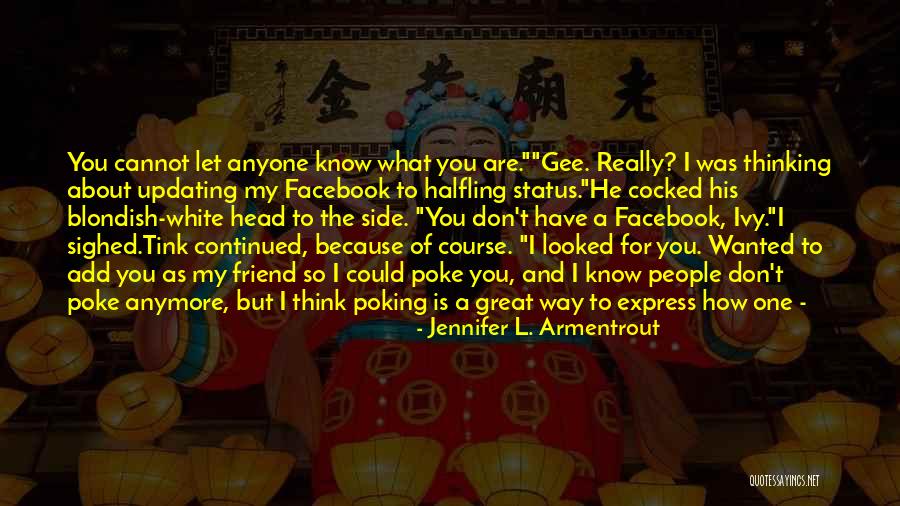 You cannot let anyone know what you are."
"Gee. Really? I was thinking about updating my Facebook to halfling status."
He cocked his blondish-white head to the side. "You don't have a Facebook, Ivy."
I sighed.
Tink continued, because of course. "I looked for you. Wanted to add you as my friend so I could poke you, and I know people don't poke anymore, but I think poking is a great way to express how one - — Jennifer L. Armentrout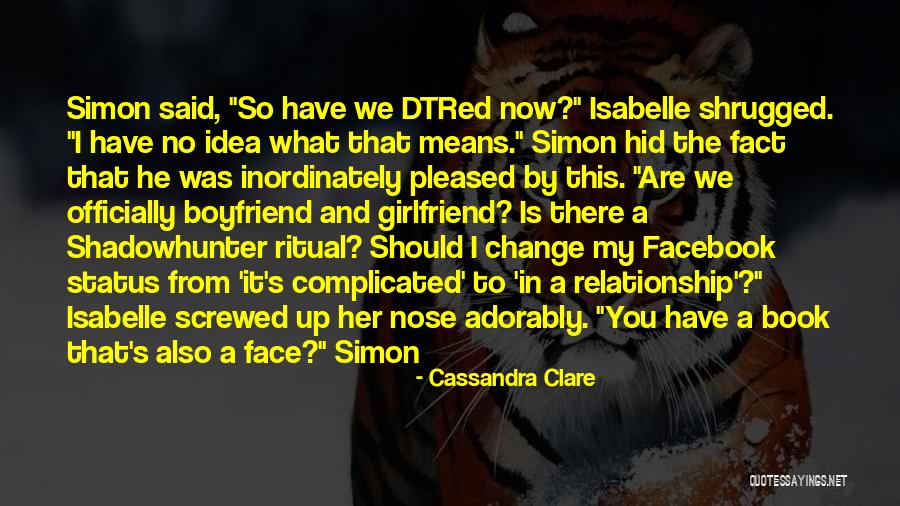 Simon said, "So have we DTRed now?" Isabelle shrugged. "I have no idea what that means." Simon hid the fact that he was inordinately pleased by this. "Are we officially boyfriend and girlfriend? Is there a Shadowhunter ritual? Should I change my Facebook status from 'it's complicated' to 'in a relationship'?" Isabelle screwed up her nose adorably. "You have a book that's also a face?" Simon — Cassandra Clare