Aiming For Happiness Quotes & Sayings
Enjoy reading and share 10 famous quotes about Aiming For Happiness with everyone.
Top Aiming For Happiness Quotes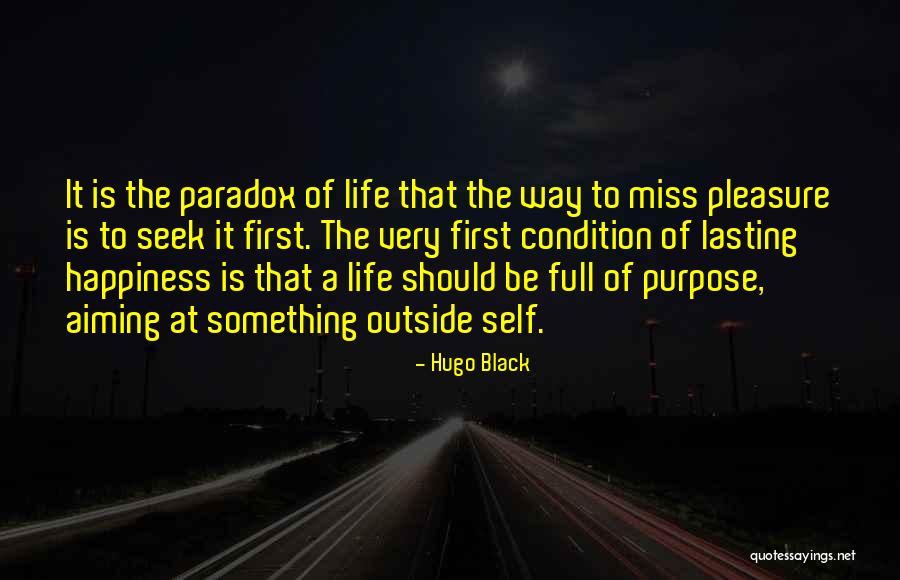 It is the paradox of life that the way to miss pleasure is to seek it first. The very first condition of lasting happiness is that a life should be full of purpose, aiming at something outside self. — Hugo Black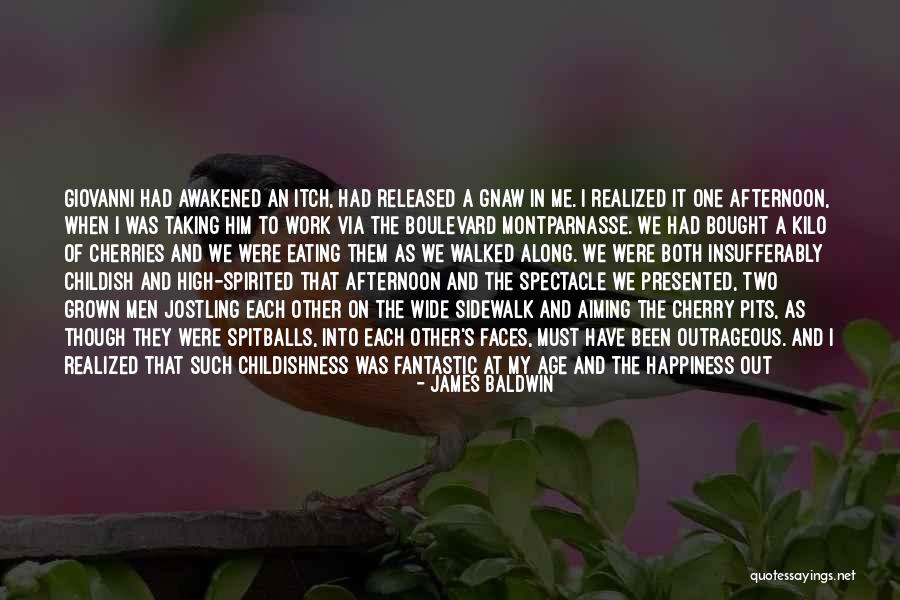 Giovanni had awakened an itch, had released a gnaw in me. I realized it one afternoon, when I was taking him to work via the Boulevard Montparnasse. We had bought a kilo of cherries and we were eating them as we walked along. We were both insufferably childish and high-spirited that afternoon and the spectacle we presented, two grown men jostling each other on the wide sidewalk and aiming the cherry pits, as though they were spitballs, into each other's faces, must have been outrageous. And I realized that such childishness was fantastic at my age and the happiness out of which it sprang yet more so; for that moment I really loved Giovanni, who had never seemed more beautiful than he was that afternoon. — James Baldwin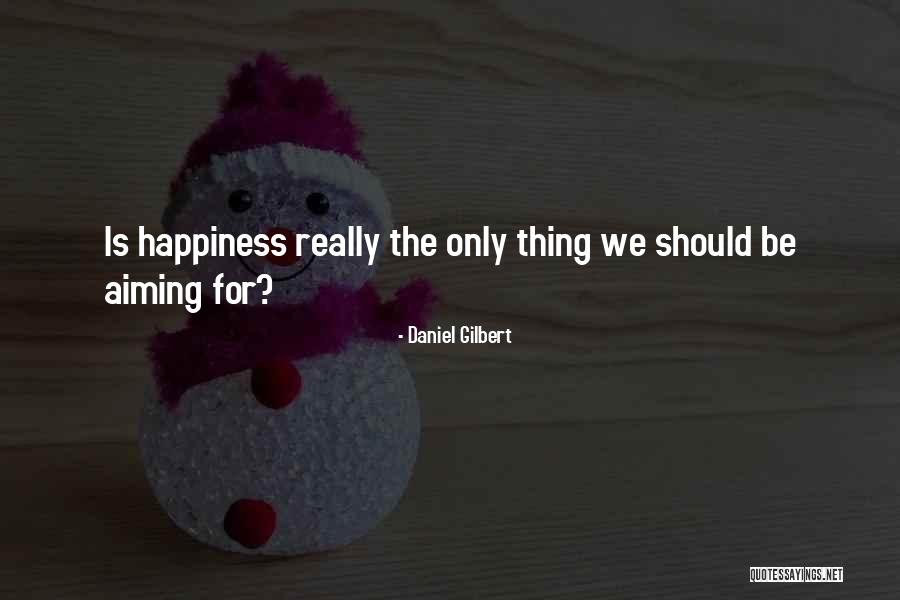 Is happiness really the only thing we should be aiming for? — Daniel Gilbert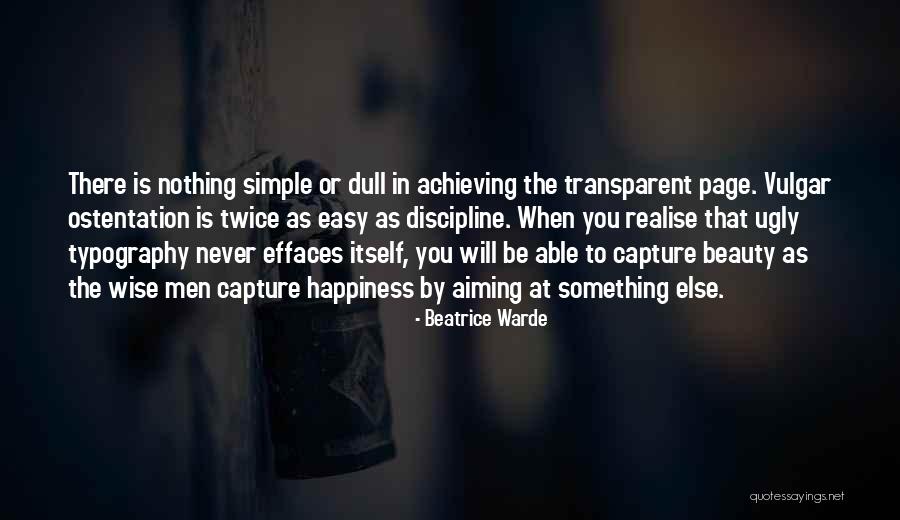 There is nothing simple or dull in achieving the transparent page. Vulgar ostentation is twice as easy as discipline. When you realise that ugly typography never effaces itself, you will be able to capture beauty as the wise men capture happiness by aiming at something else. — Beatrice Warde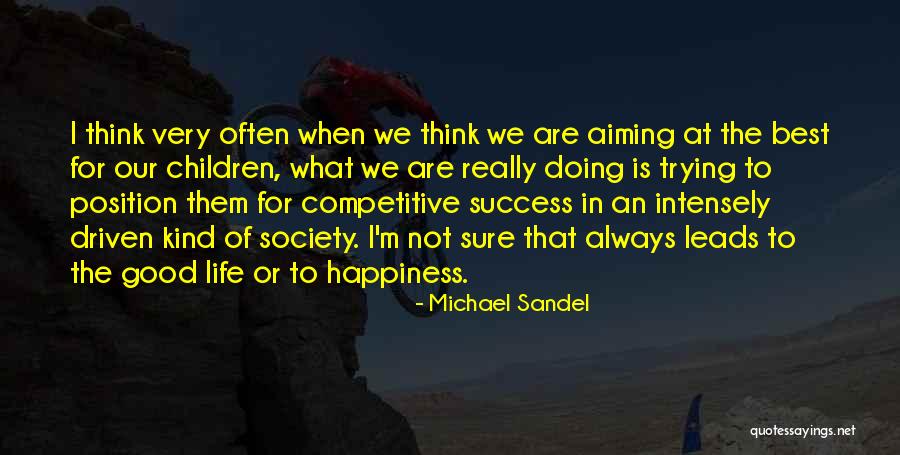 I think very often when we think we are aiming at the best for our children, what we are really doing is trying to position them for competitive success in an intensely driven kind of society. I'm not sure that always leads to the good life or to happiness. — Michael Sandel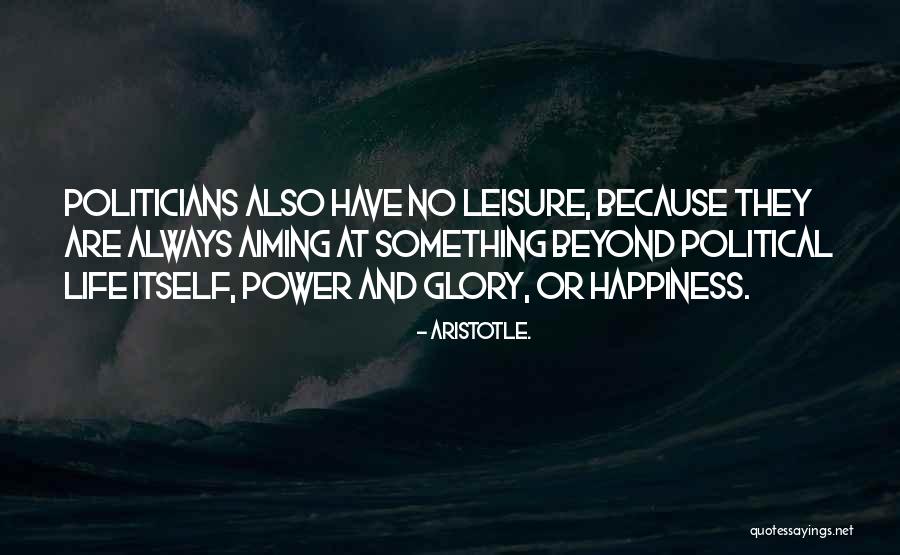 Politicians also have no leisure, because they are always aiming at something beyond political life itself, power and glory, or happiness. — Aristotle.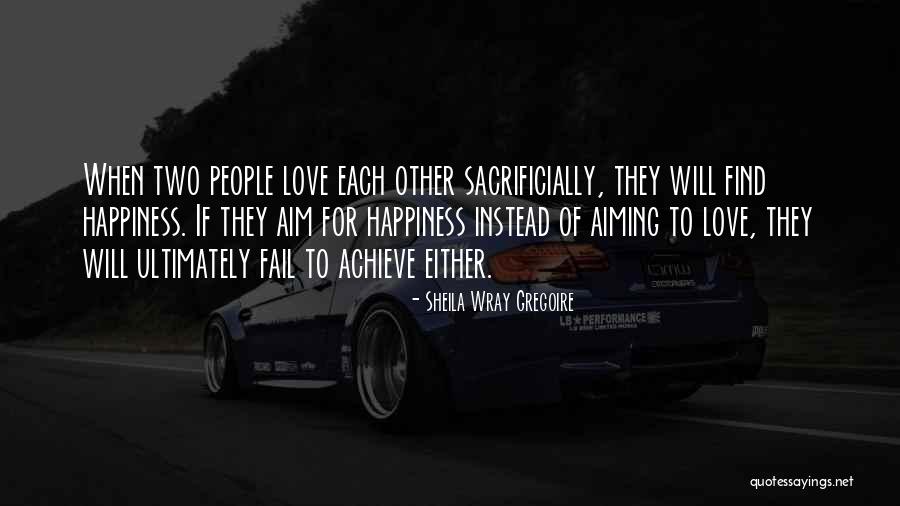 When two people love each other sacrificially, they will find happiness. If they aim for happiness instead of aiming to love, they will ultimately fail to achieve either. — Sheila Wray Gregoire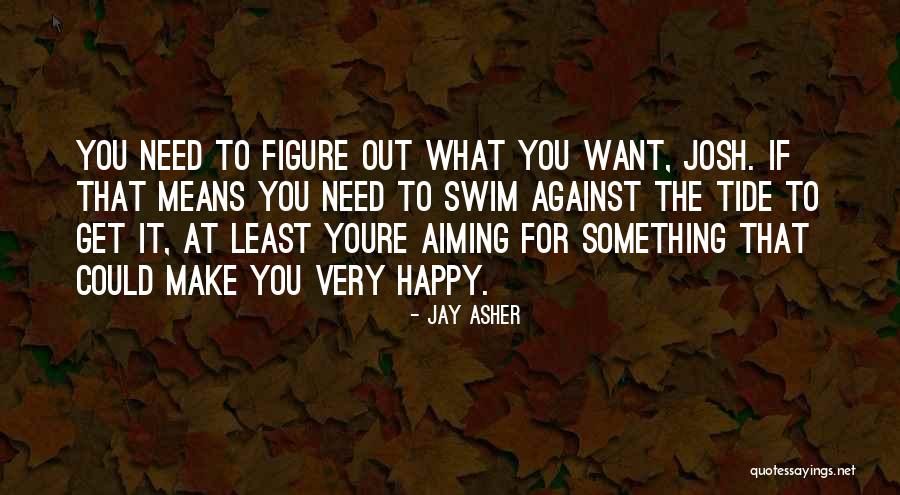 You need to figure out what you want, Josh. If that means you need to swim against the tide to get it, at least youre aiming for something that could make you very happy. — Jay Asher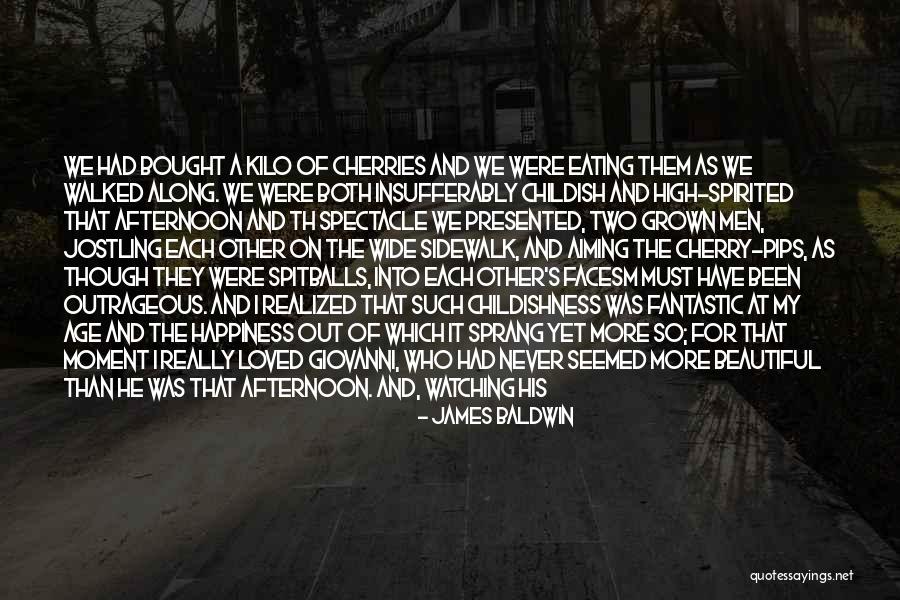 We had bought a kilo of cherries and we were eating them as we walked along. We were both insufferably childish and high-spirited that afternoon and th spectacle we presented, two grown men, jostling each other on the wide sidewalk, and aiming the cherry-pips, as though they were spitballs, into each other's facesm must have been outrageous. And I realized that such childishness was fantastic at my age and the happiness out of which it sprang yet more so; for that moment I really loved Giovanni, who had never seemed more beautiful than he was that afternoon. And, watching his face, I realized that it meant much to me that I could make his face so bright. I saw that I might be willing to give a great deal not to lose that power. And I felt myself flow toward him, as a river rushes when the ice breaks up. — James Baldwin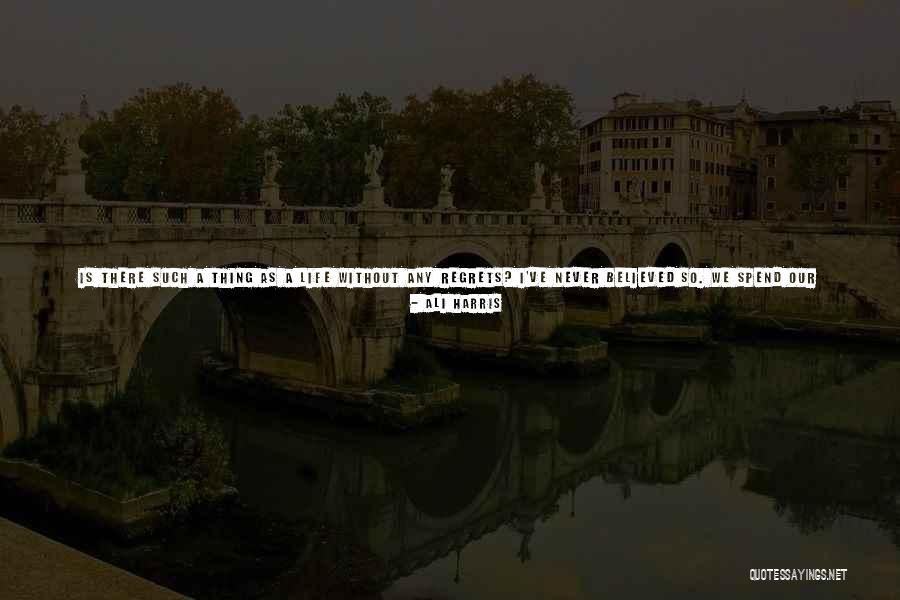 Is there such a thing as a life without any regrets? I've never believed so. We spend our lives aiming for happiness and fulfilment in work, in love and with our friends and family, and yet often our energy is spent lamenting bad boyfriends, wrong career turns, fallouts with friends and opportunities missed. Or is that just me? I admit I'm naturally a glass-half-empty kind of girl, but I know regrets are a burden to happiness and I'm trying to let go of them because I've learned that it's all about choice. You can choose to turn regrets into lessons that change your future. Believe me when I say I'm really trying to do this. But the truth is, I'm failing. Because all I can think right now is: maybe I deserve it. Maybe this is my penance. — Ali Harris