Quotes & Sayings About Mayweather And Pacquiao
Enjoy reading and share 13 famous quotes about Mayweather And Pacquiao with everyone.
Top Mayweather And Pacquiao Quotes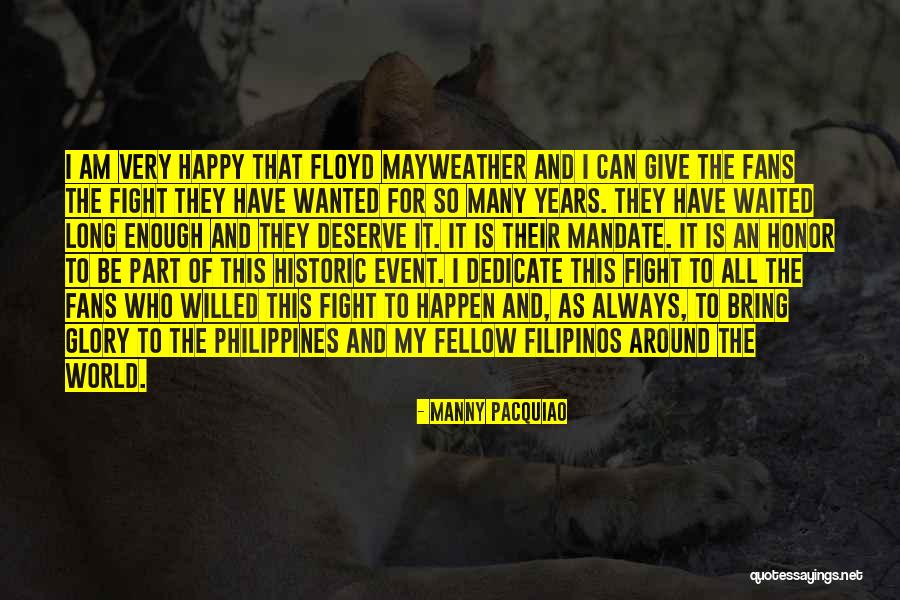 I am very happy that Floyd Mayweather and I can give the fans the fight they have wanted for so many years. They have waited long enough and they deserve it. It is their mandate. It is an honor to be part of this historic event. I dedicate this fight to all the fans who willed this fight to happen and, as always, to bring glory to the Philippines and my fellow Filipinos around the world. — Manny Pacquiao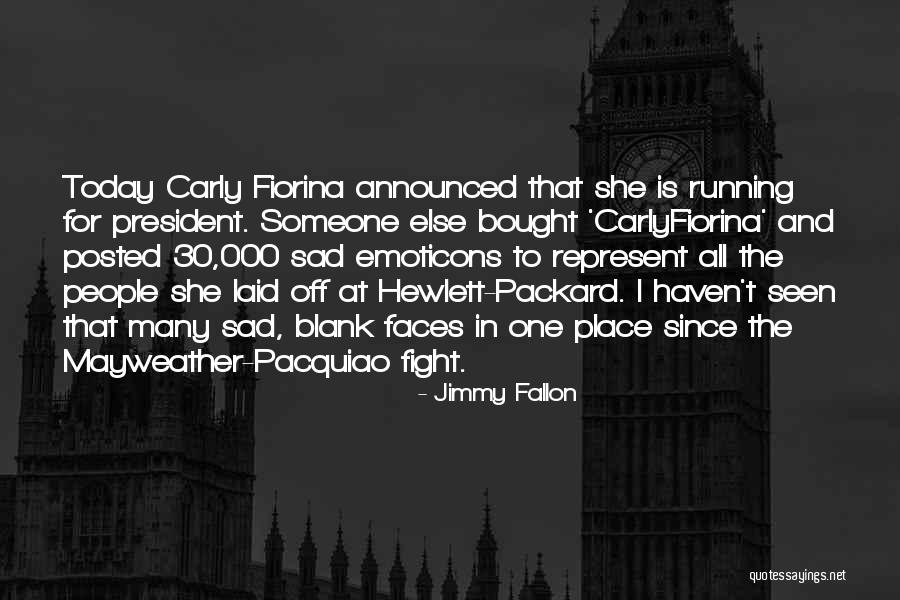 Today Carly Fiorina announced that she is running for president. Someone else bought 'CarlyFiorina' and posted 30,000 sad emoticons to represent all the people she laid off at Hewlett-Packard. I haven't seen that many sad, blank faces in one place since the Mayweather-Pacquiao fight. — Jimmy Fallon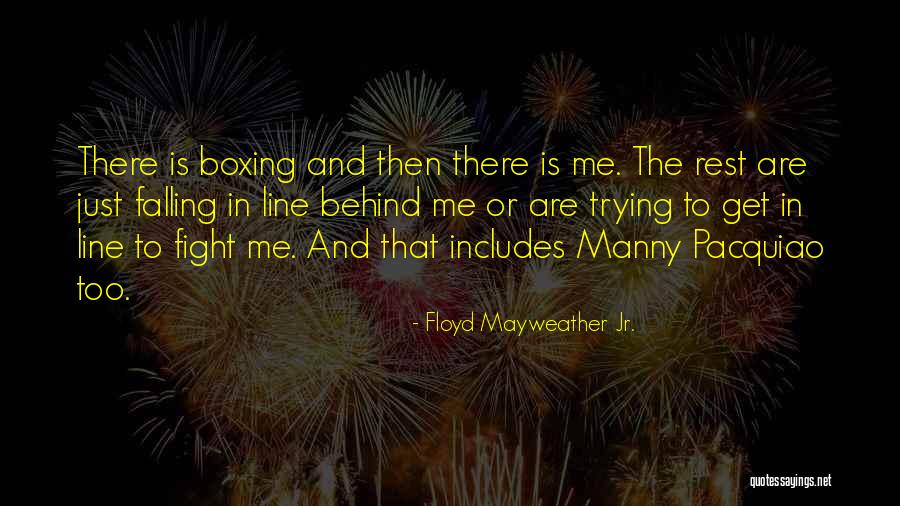 There is boxing and then there is me. The rest are just falling in line behind me or are trying to get in line to fight me. And that includes Manny Pacquiao too. — Floyd Mayweather Jr.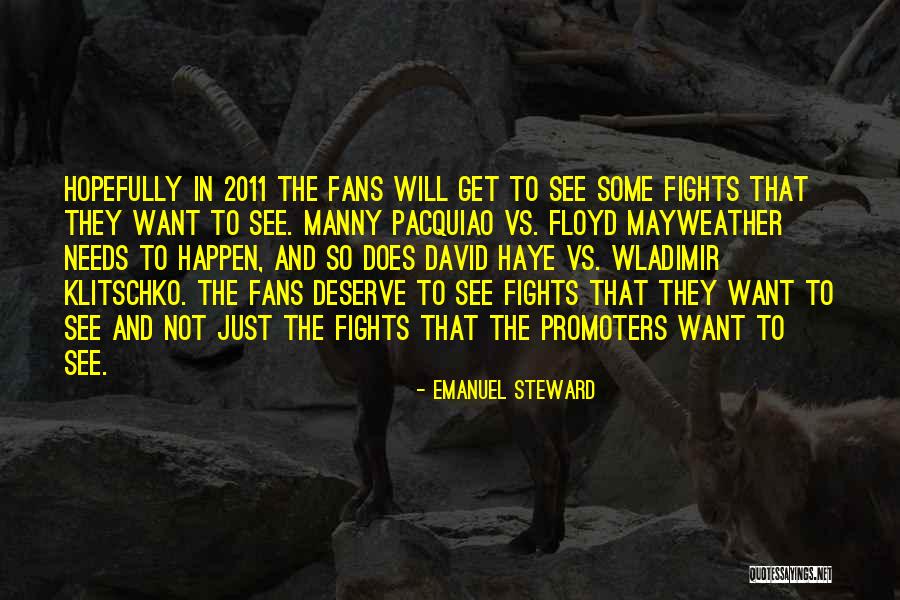 Hopefully in 2011 the fans will get to see some fights that they want to see. Manny Pacquiao Vs. Floyd Mayweather needs to happen, and so does David Haye Vs. Wladimir Klitschko. The fans deserve to see fights that they want to see and not just the fights that the promoters want to see. — Emanuel Steward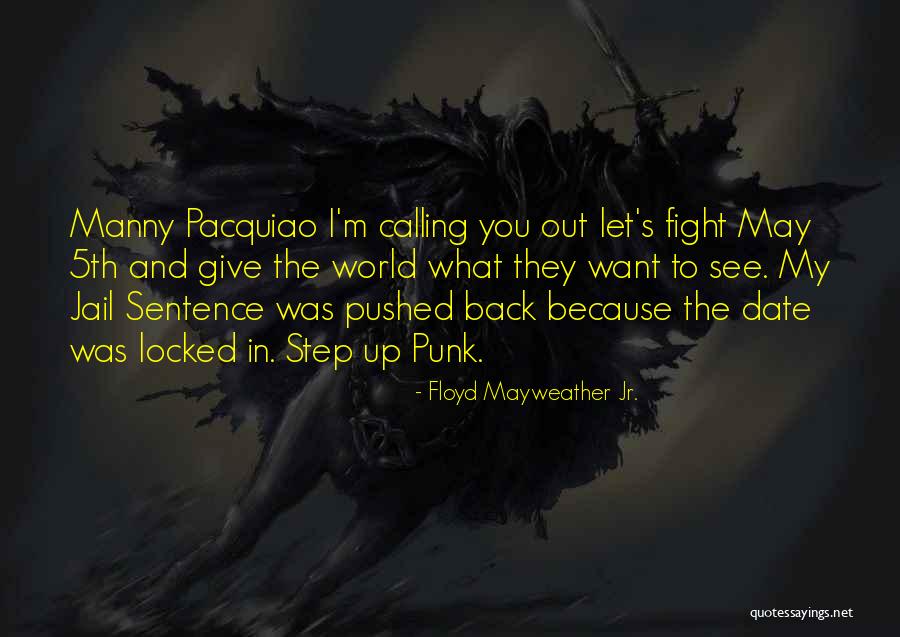 Manny Pacquiao I'm calling you out let's fight May 5th and give the world what they want to see. My Jail Sentence was pushed back because the date was locked in. Step up Punk. — Floyd Mayweather Jr.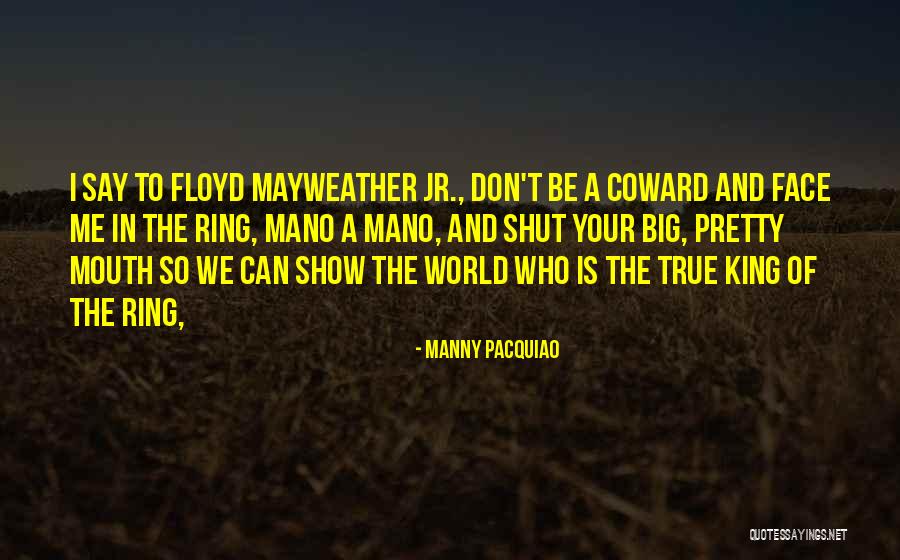 I say to Floyd Mayweather Jr., don't be a coward and face me in the ring, mano a mano, and shut your big, pretty mouth so we can show the world who is the true king of the ring, — Manny Pacquiao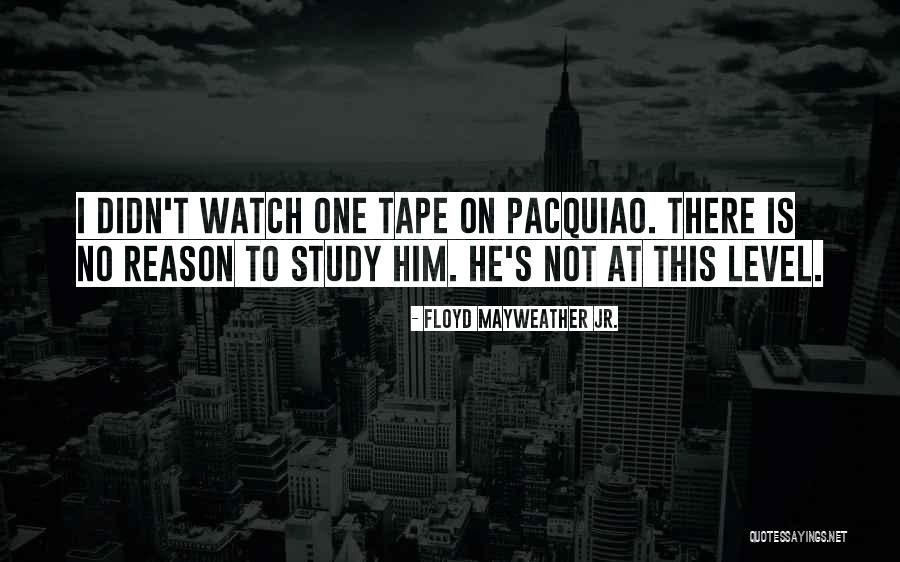 I didn't watch one tape on Pacquiao. There is no reason to study him. He's not at this level. — Floyd Mayweather Jr.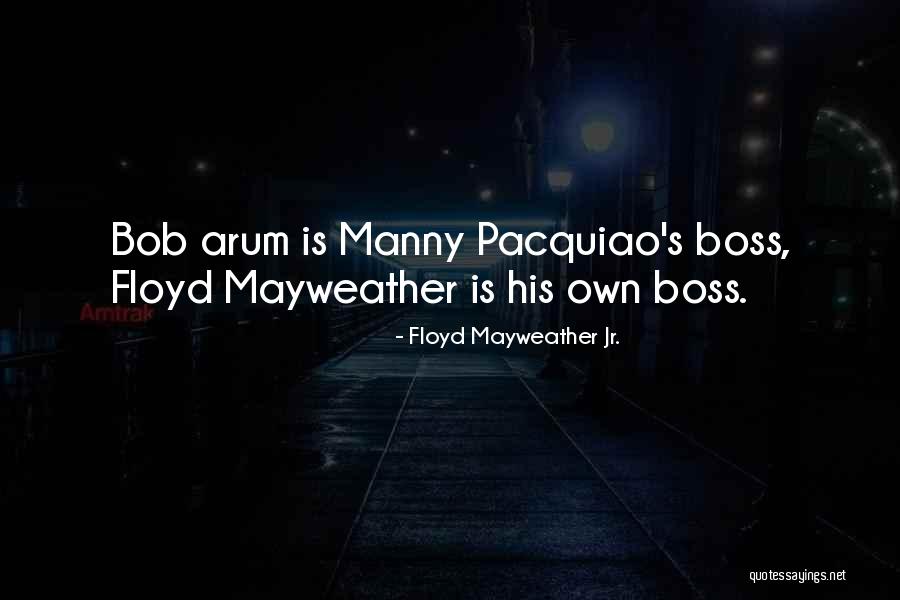 Bob arum is Manny Pacquiao's boss, Floyd Mayweather is his own boss. — Floyd Mayweather Jr.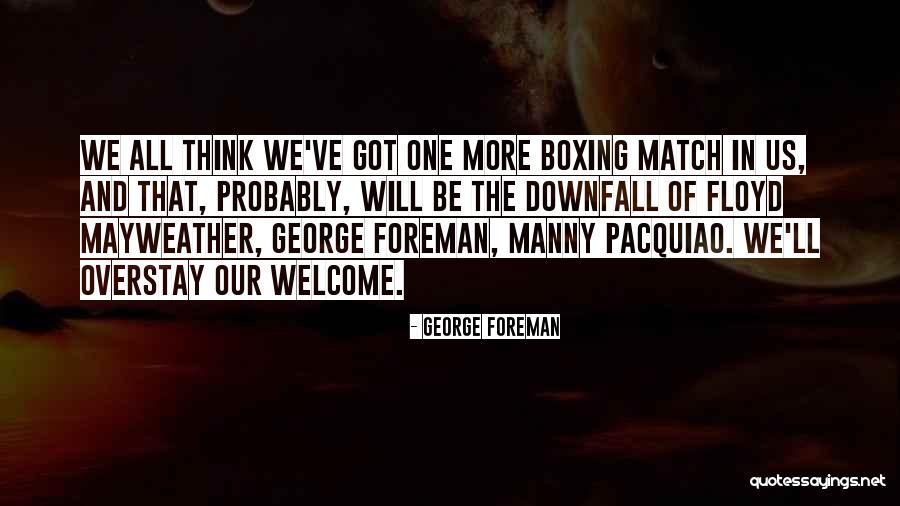 We all think we've got one more boxing match in us, and that, probably, will be the downfall of Floyd Mayweather, George Foreman, Manny Pacquiao. We'll overstay our welcome. — George Foreman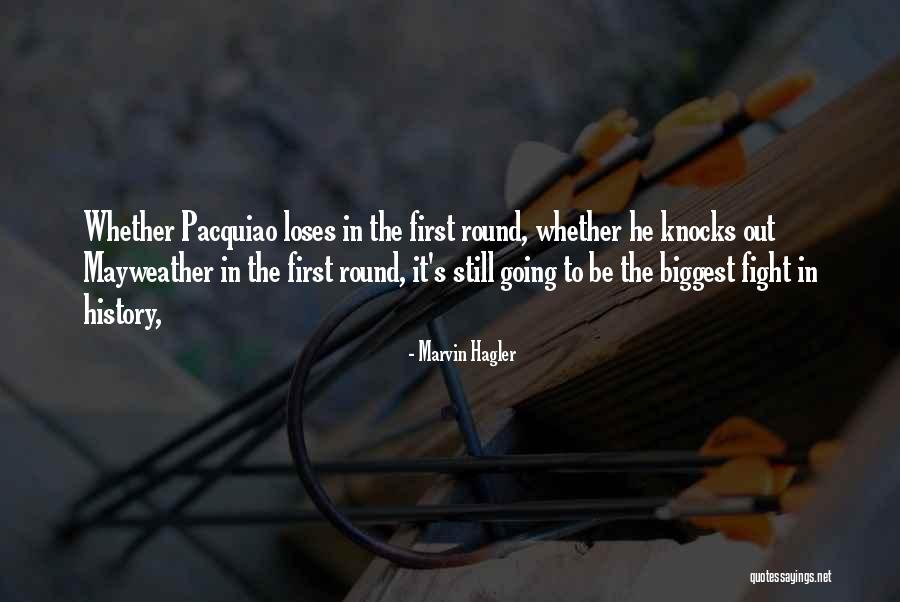 Whether Pacquiao loses in the first round, whether he knocks out Mayweather in the first round, it's still going to be the biggest fight in history, — Marvin Hagler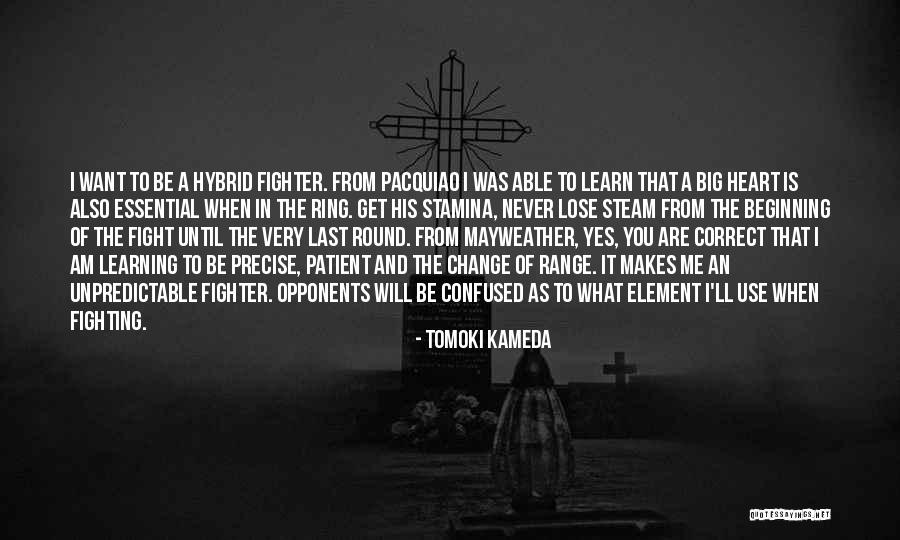 I want to be a hybrid fighter. From Pacquiao I was able to learn that a big heart is also essential when in the ring. Get his stamina, never lose steam from the beginning of the fight until the very last round. From Mayweather, yes, you are correct that I am learning to be precise, patient and the change of range. It makes me an unpredictable fighter. Opponents will be confused as to what element I'll use when fighting. — Tomoki Kameda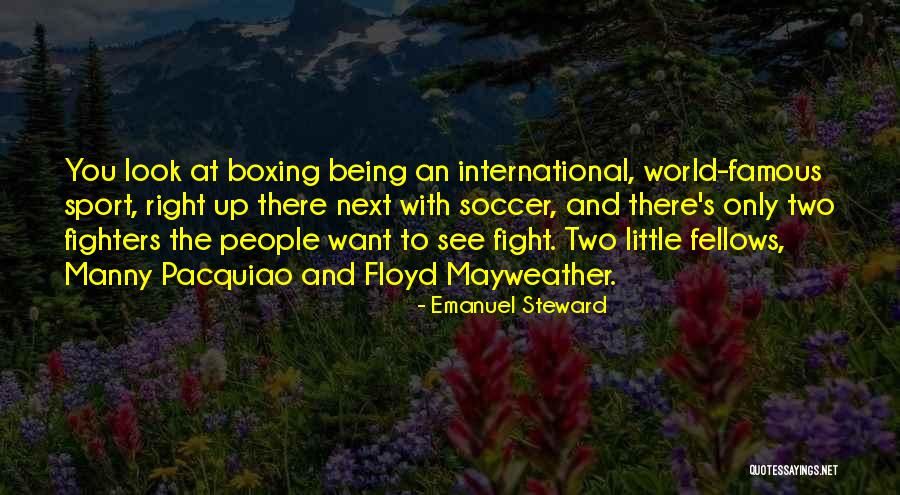 You look at boxing being an international, world-famous sport, right up there next with soccer, and there's only two fighters the people want to see fight. Two little fellows, Manny Pacquiao and Floyd Mayweather. — Emanuel Steward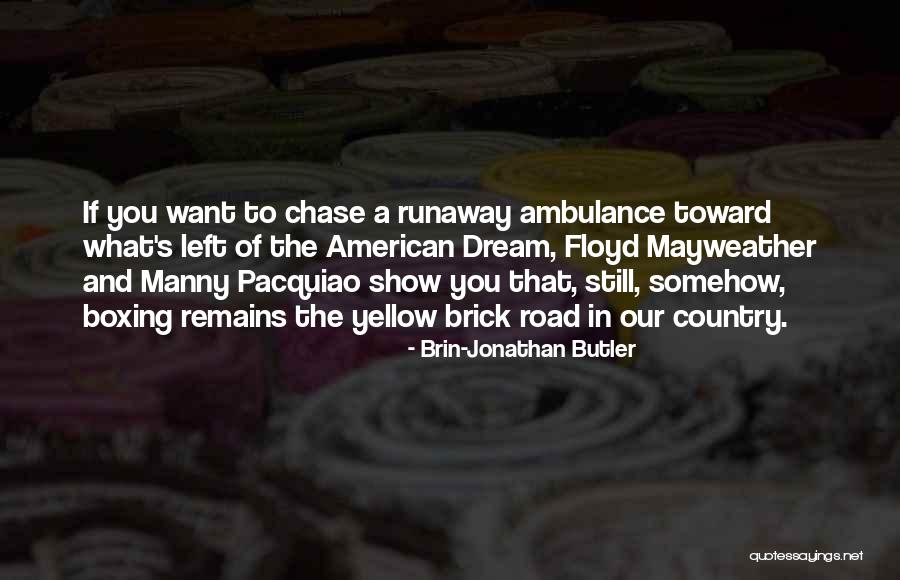 If you want to chase a runaway ambulance toward what's left of the American Dream, Floyd Mayweather and Manny Pacquiao show you that, still, somehow, boxing remains the yellow brick road in our country. — Brin-Jonathan Butler