Workplace Engagement Quotes & Sayings
Enjoy reading and share 14 famous quotes about Workplace Engagement with everyone.
Top Workplace Engagement Quotes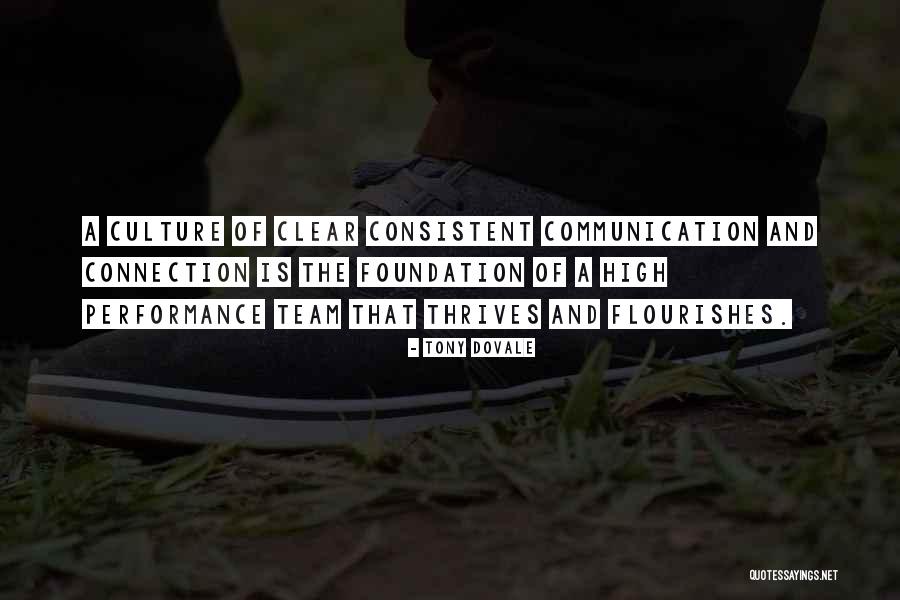 A Culture of clear consistent communication and connection is the foundation of a high performance team that thrives and flourishes. — Tony Dovale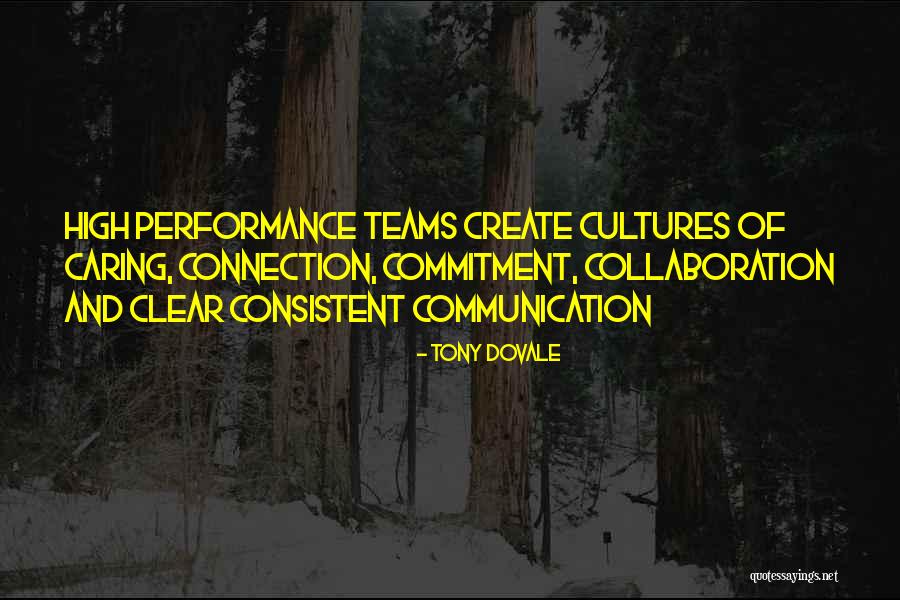 High Performance Teams create cultures of caring, connection, commitment, collaboration and clear consistent communication — Tony Dovale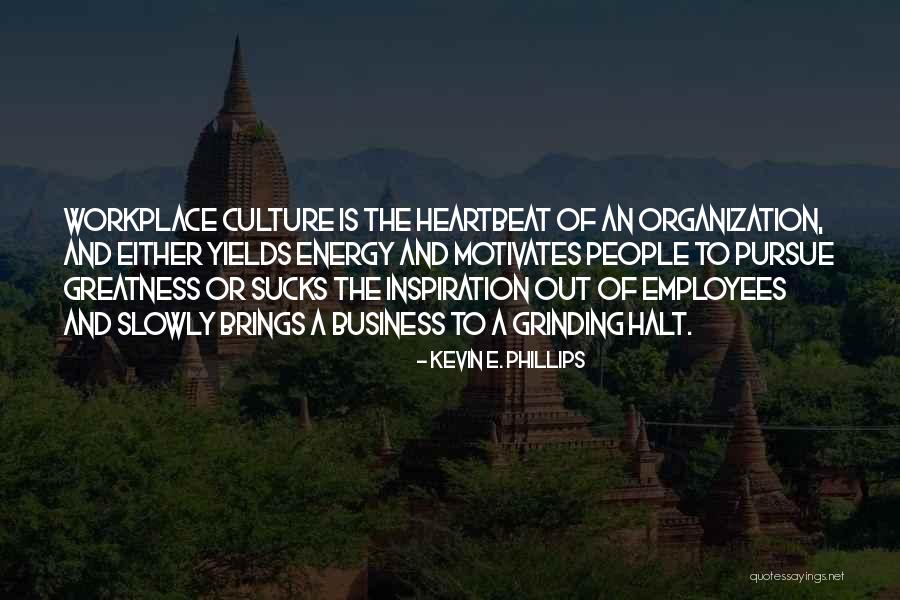 Workplace culture is the heartbeat of an organization, and either yields energy and motivates people to pursue greatness or sucks the inspiration out of employees and slowly brings a business to a grinding halt. — Kevin E. Phillips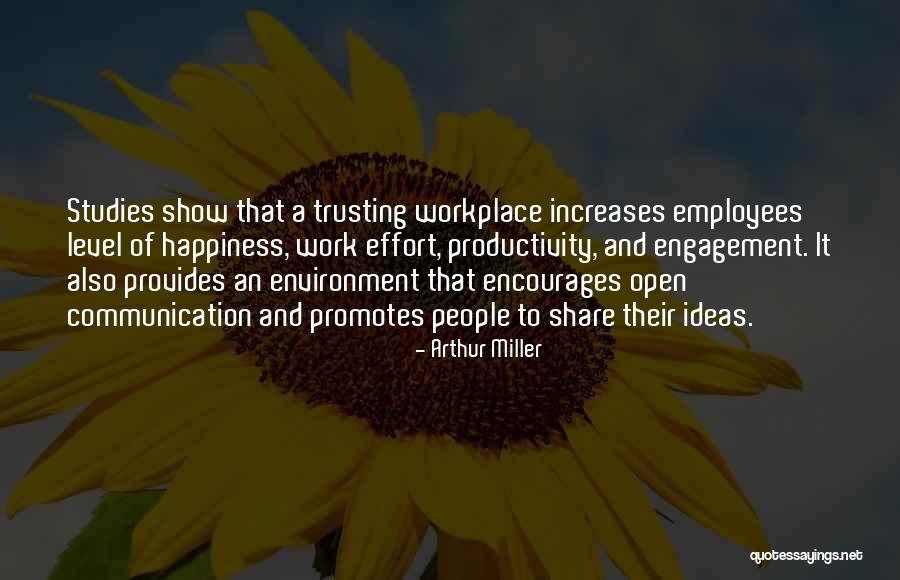 Studies show that a trusting workplace increases employees' level of happiness, work effort, productivity, and engagement. It also provides an environment that encourages open communication and promotes people to share their ideas. — Arthur Miller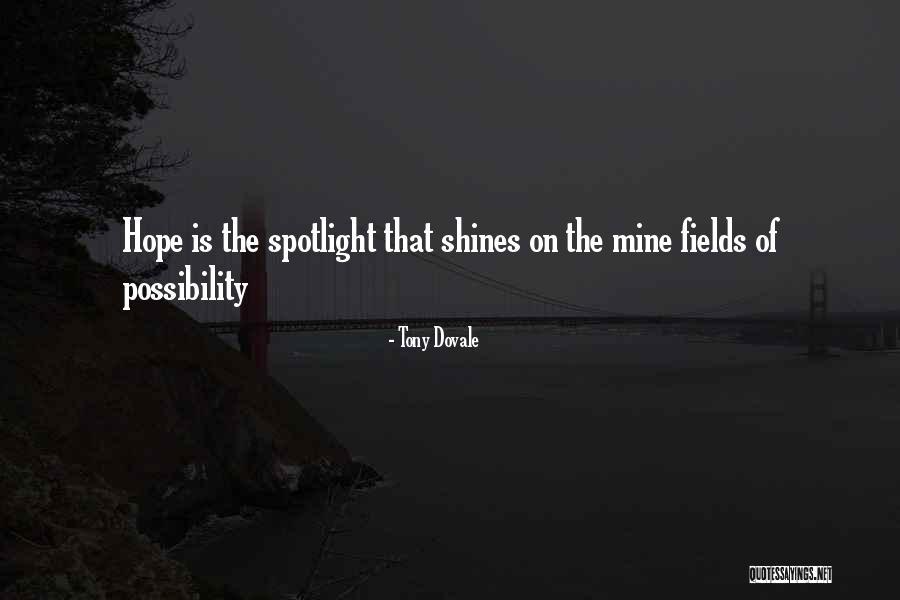 Hope is the spotlight that shines on the mine fields of possibility — Tony Dovale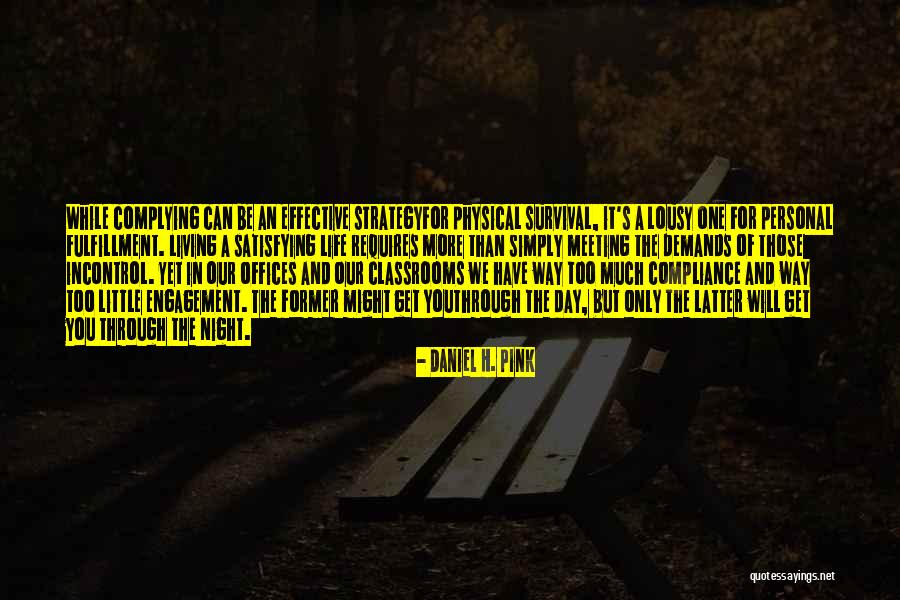 While complying can be an effective strategy
for physical survival, it's a lousy one for personal fulfillment. Living a satisfying life requires more than simply meeting the demands of those in
control. Yet in our offices and our classrooms we have way too much compliance and way too little engagement. The former might get you
through the day, but only the latter will get you through the night. — Daniel H. Pink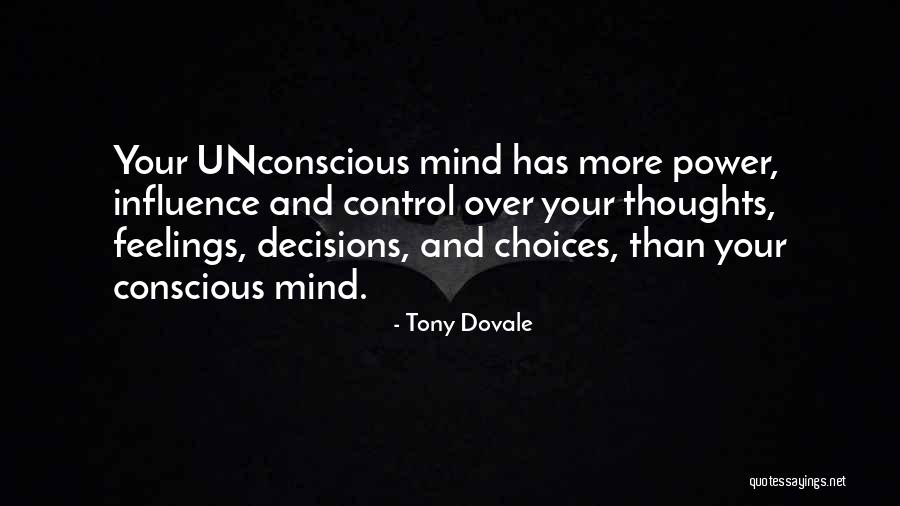 Your UNconscious mind has more power, influence and control over your thoughts, feelings, decisions, and choices, than your conscious mind. — Tony Dovale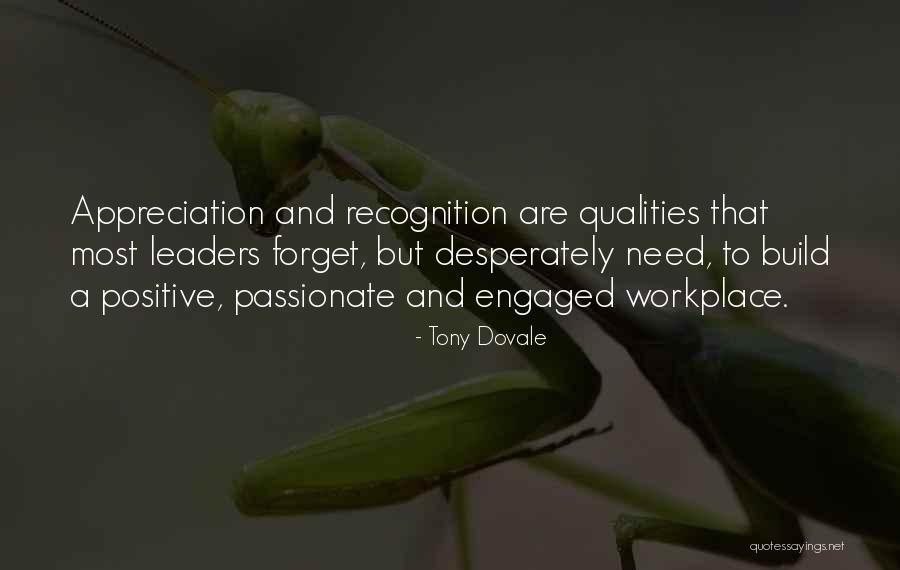 Appreciation and recognition are qualities that most leaders forget, but desperately need, to build a positive, passionate and engaged workplace. — Tony Dovale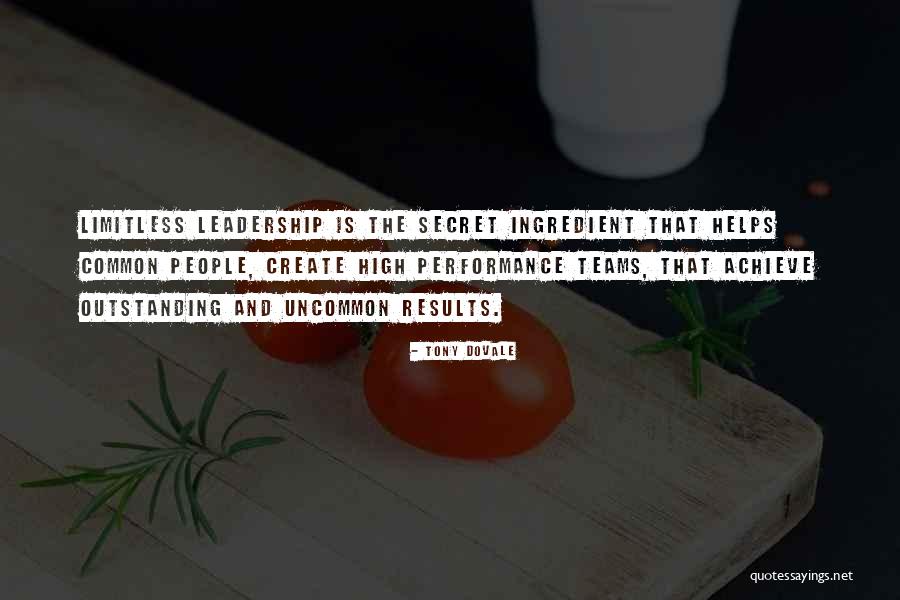 Limitless Leadership is the secret ingredient that helps common people, create high performance teams, that achieve outstanding and uncommon results. — Tony Dovale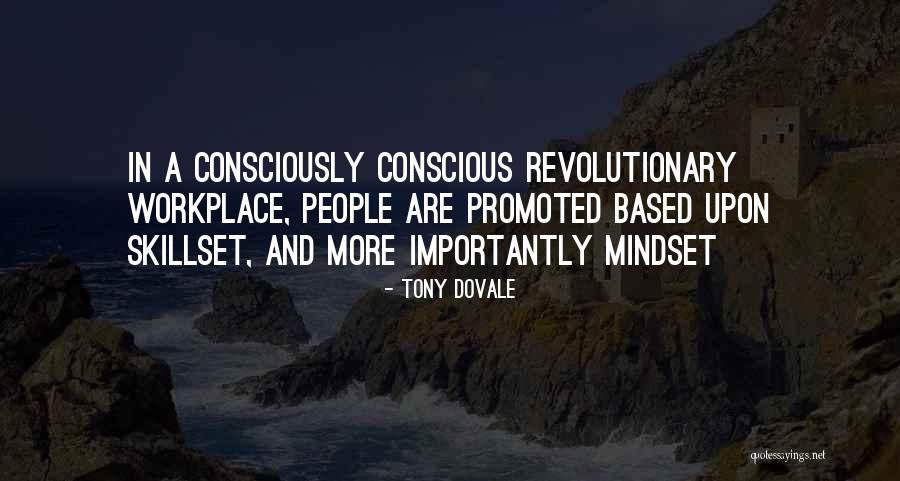 In a Consciously Conscious Revolutionary Workplace, people are promoted based upon skillset, AND more importantly MINDSET — Tony Dovale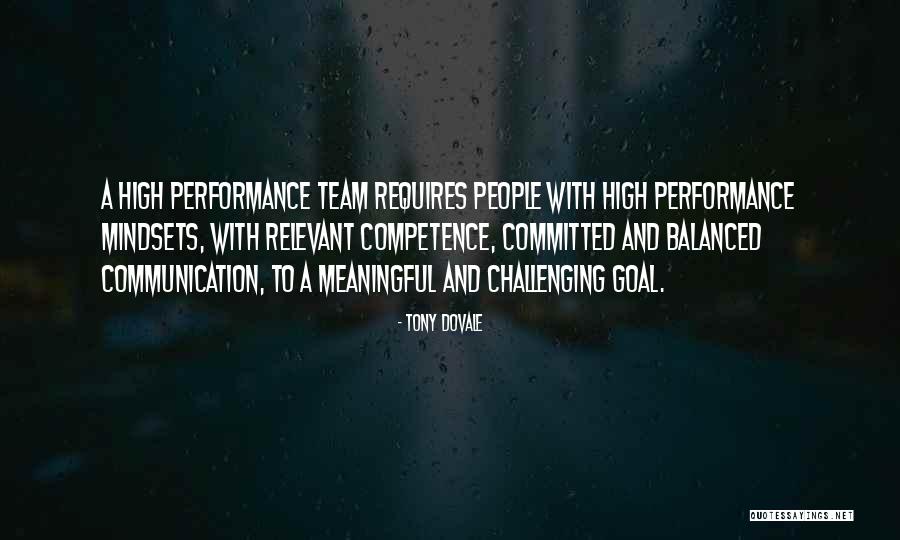 A High Performance team requires people with High Performance Mindsets, with relevant competence, committed and balanced communication, to a meaningful and challenging goal. — Tony Dovale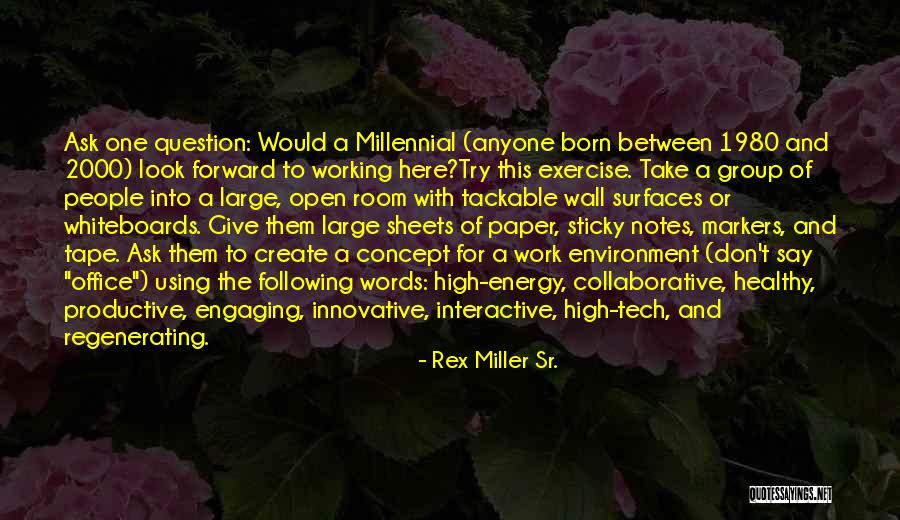 Ask one question: Would a Millennial (anyone born between 1980 and 2000) look forward to working here?

Try this exercise. Take a group of people into a large, open room with tackable wall surfaces or whiteboards. Give them large sheets of paper, sticky notes, markers, and tape. Ask them to create a concept for a work environment (don't say "office") using the following words: high-energy, collaborative, healthy, productive, engaging, innovative, interactive, high-tech, and regenerating. — Rex Miller Sr.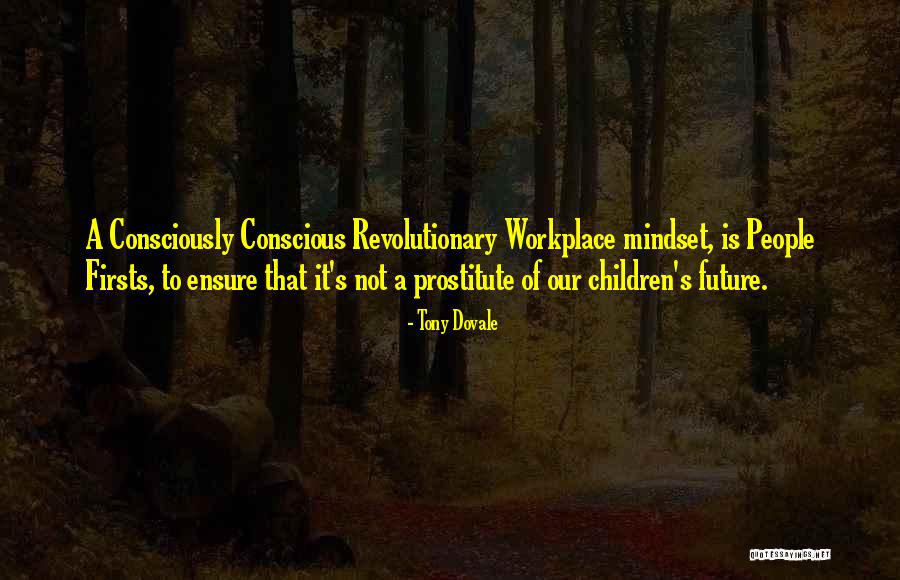 A Consciously Conscious Revolutionary Workplace mindset, is People Firsts, to ensure that it's not a prostitute of our children's future. — Tony Dovale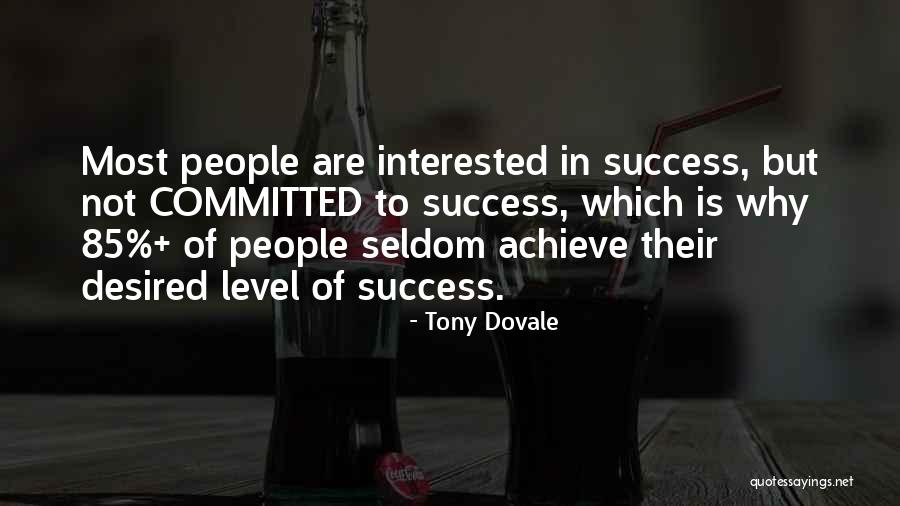 Most people are interested in success, but not COMMITTED to success, which is why 85%+ of people seldom achieve their desired level of success. — Tony Dovale