Quotes & Sayings About Trials And Temptations
Enjoy reading and share 22 famous quotes about Trials And Temptations with everyone.
Top Trials And Temptations Quotes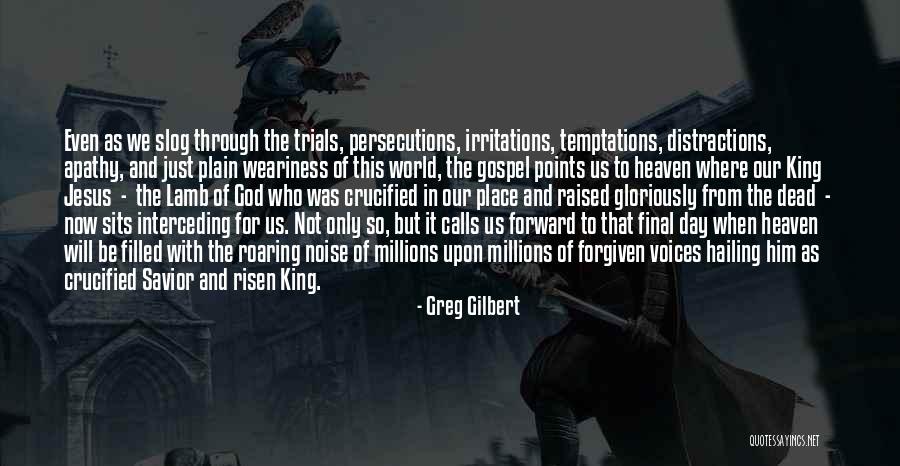 Even as we slog through the trials, persecutions, irritations, temptations, distractions, apathy, and just plain weariness of this world, the gospel points us to heaven where our King Jesus - the Lamb of God who was crucified in our place and raised gloriously from the dead - now sits interceding for us. Not only so, but it calls us forward to that final day when heaven will be filled with the roaring noise of millions upon millions of forgiven voices hailing him as crucified Savior and risen King. — Greg Gilbert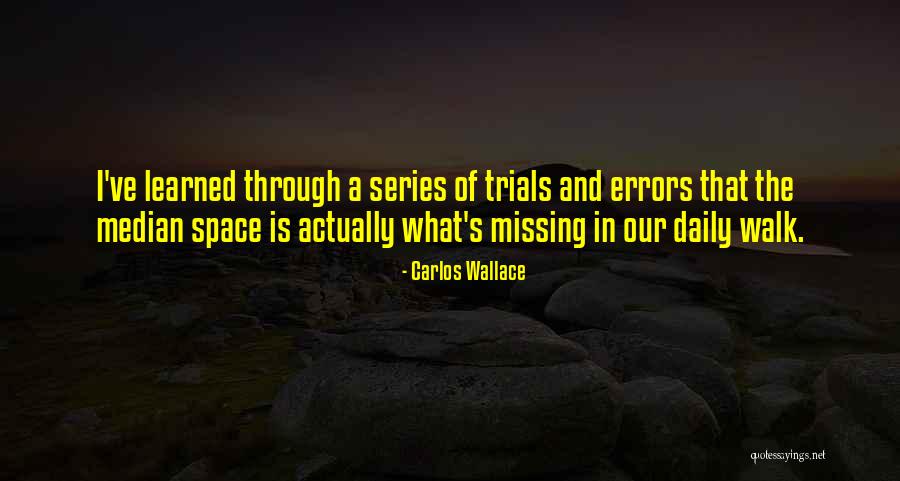 I've learned through a series of trials and errors that the median space is actually what's missing in our daily walk. — Carlos Wallace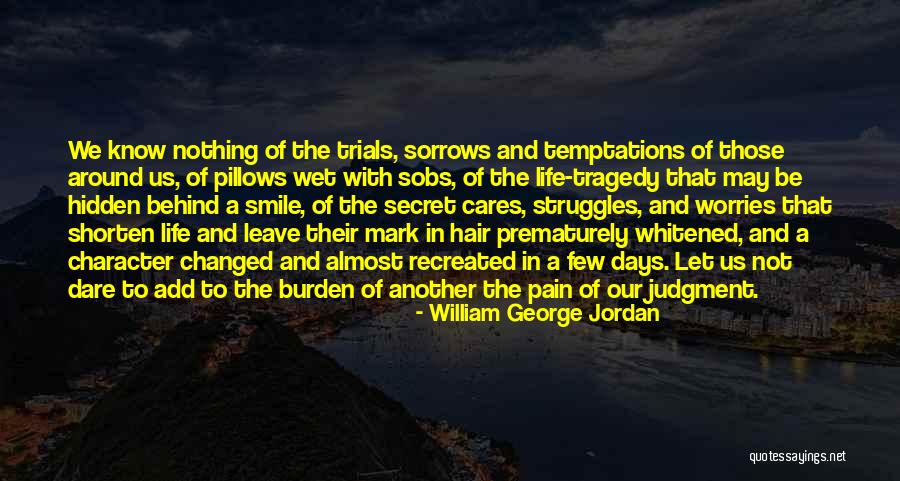 We know nothing of the trials, sorrows and temptations of those around us, of pillows wet with sobs, of the life-tragedy that may be hidden behind a smile, of the secret cares, struggles, and worries that shorten life and leave their mark in hair prematurely whitened, and a character changed and almost recreated in a few days. Let us not dare to add to the burden of another the pain of our judgment. — William George Jordan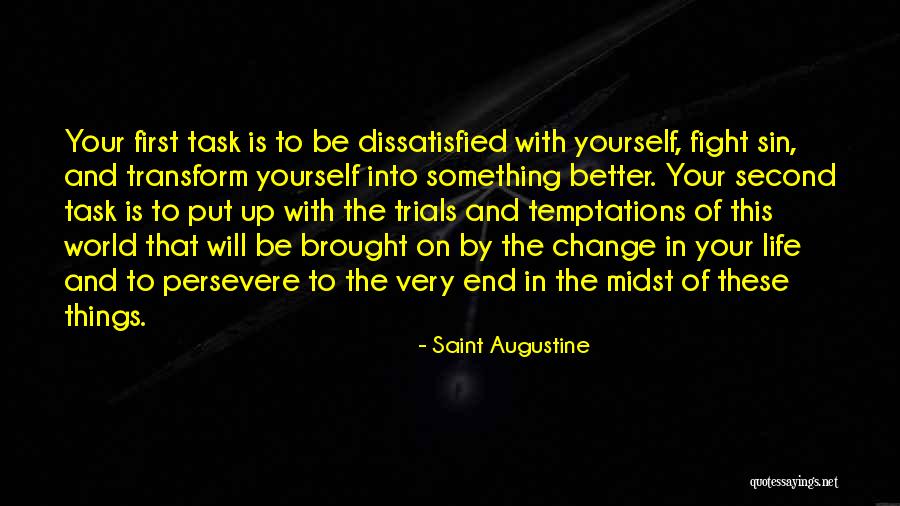 Your first task is to be dissatisfied with yourself, fight sin, and transform yourself into something better. Your second task is to put up with the trials and temptations of this world that will be brought on by the change in your life and to persevere to the very end in the midst of these things. — Saint Augustine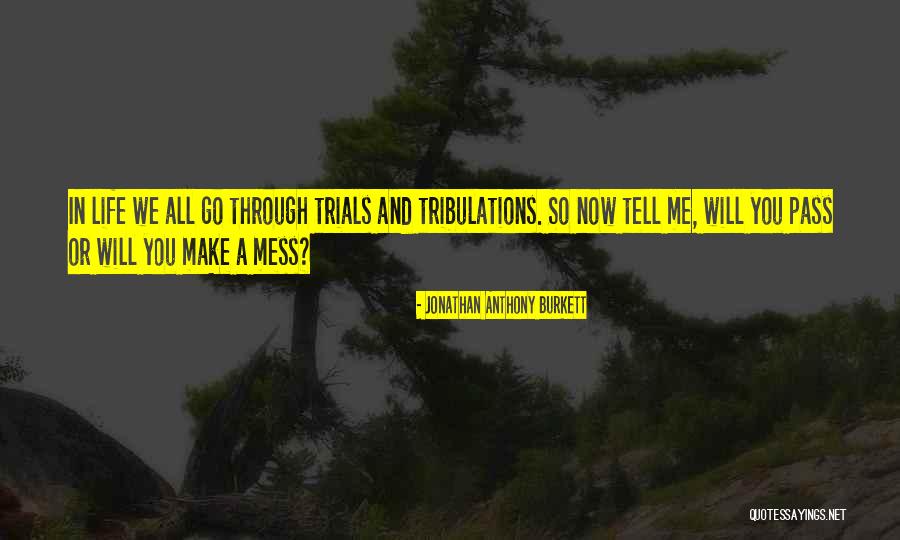 In life we all go through trials and tribulations. So now tell me, will you pass or will you make a mess? — Jonathan Anthony Burkett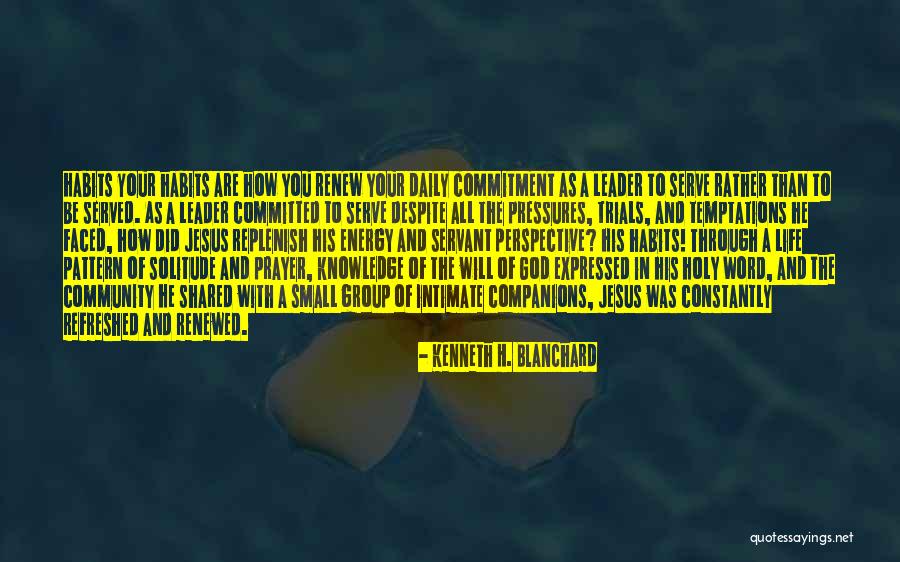 Habits Your habits are how you renew your daily commitment as a leader to serve rather than to be served. As a leader committed to serve despite all the pressures, trials, and temptations He faced, how did Jesus replenish His energy and servant perspective? His habits! Through a life pattern of solitude and prayer, knowledge of the will of God expressed in His Holy Word, and the community He shared with a small group of intimate companions, Jesus was constantly refreshed and renewed. — Kenneth H. Blanchard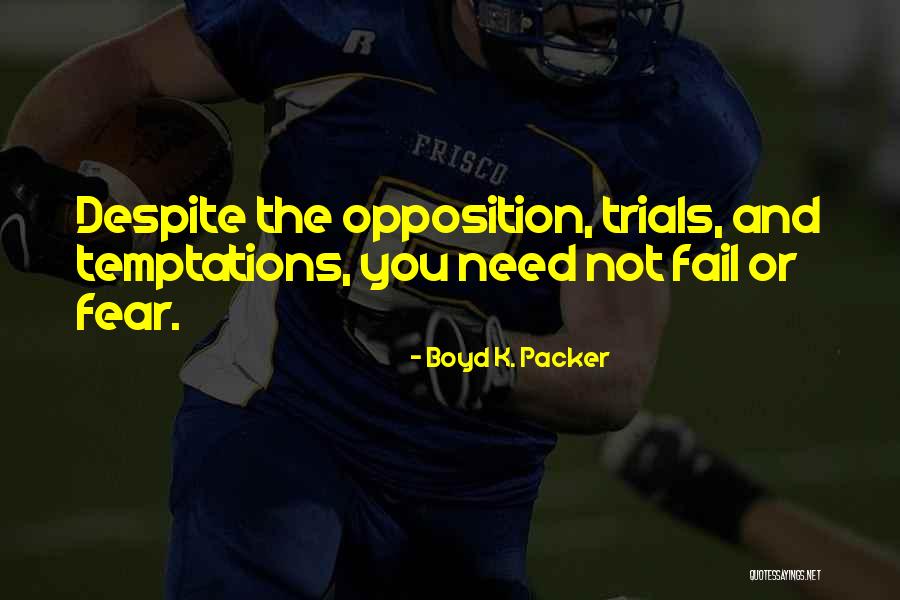 Despite the opposition, trials, and temptations, you need not fail or fear. — Boyd K. Packer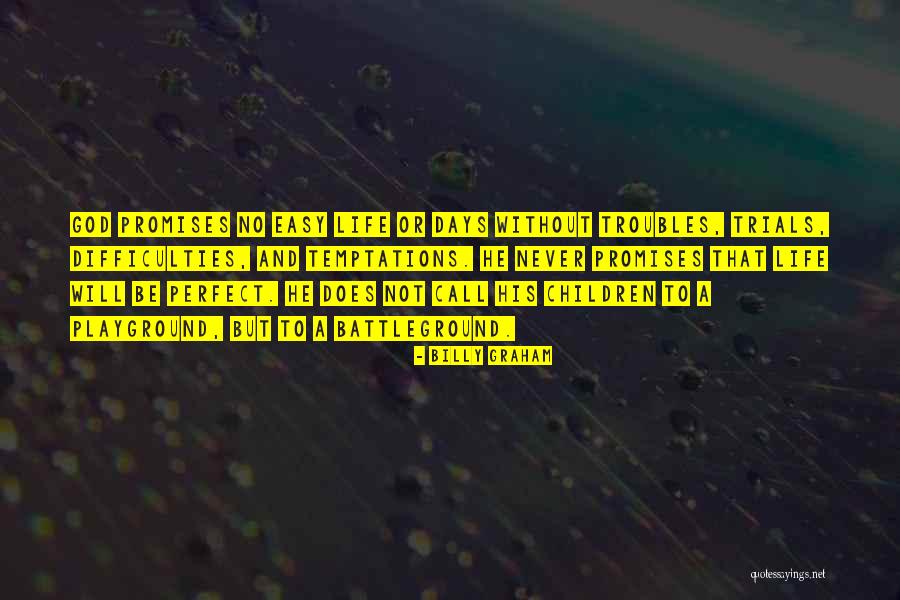 God promises no easy life or days without troubles, trials, difficulties, and temptations. He never promises that life will be perfect. He does not call His children to a playground, but to a battleground. — Billy Graham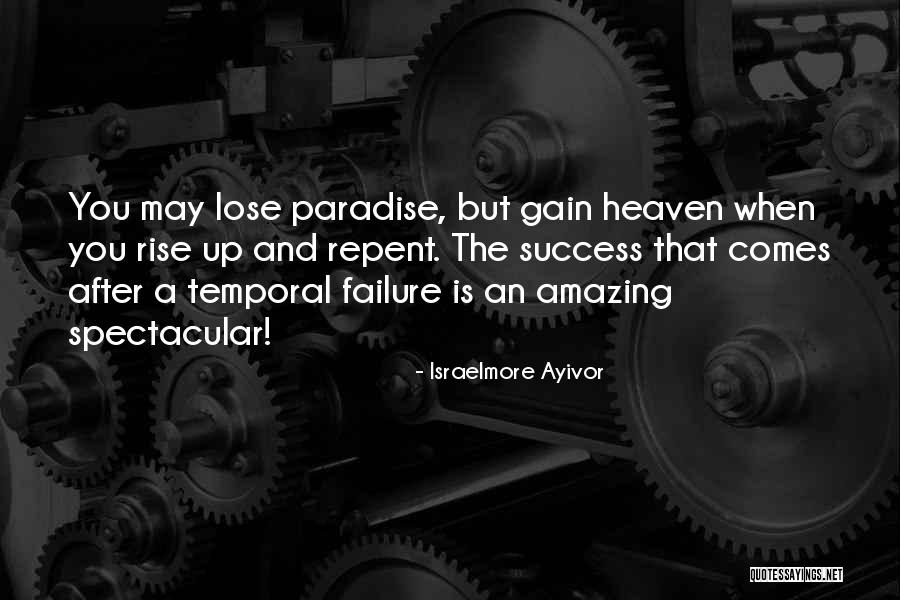 You may lose paradise, but gain heaven when you rise up and repent. The success that comes after a temporal failure is an amazing spectacular! — Israelmore Ayivor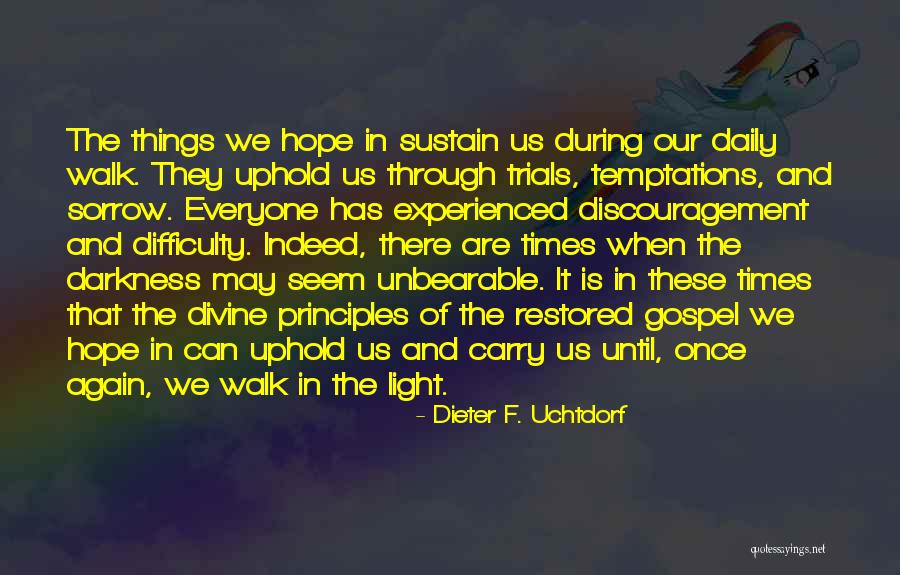 The things we hope in sustain us during our daily walk. They uphold us through trials, temptations, and sorrow. Everyone has experienced discouragement and difficulty. Indeed, there are times when the darkness may seem unbearable. It is in these times that the divine principles of the restored gospel we hope in can uphold us and carry us until, once again, we walk in the light. — Dieter F. Uchtdorf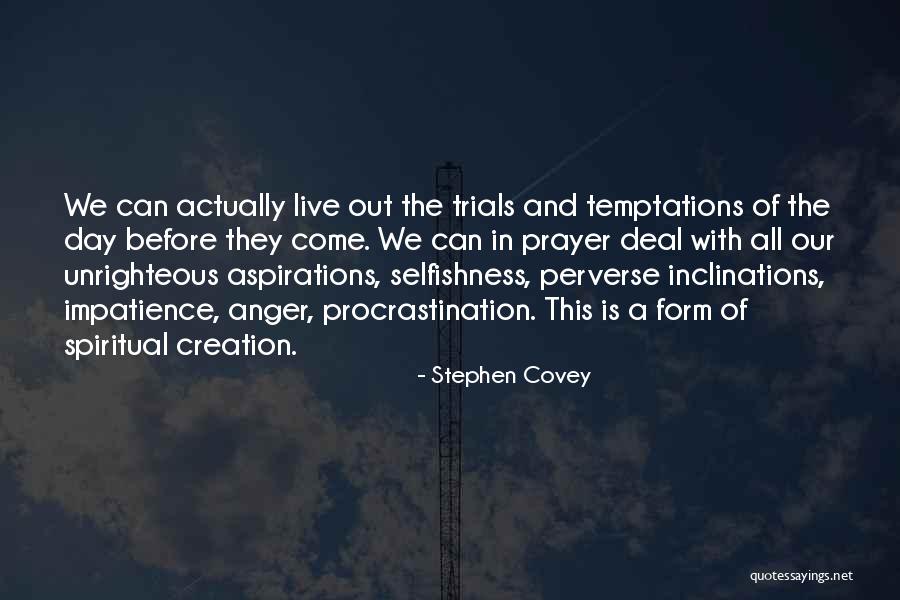 We can actually live out the trials and temptations of the day before they come. We can in prayer deal with all our unrighteous aspirations, selfishness, perverse inclinations, impatience, anger, procrastination. This is a form of spiritual creation. — Stephen Covey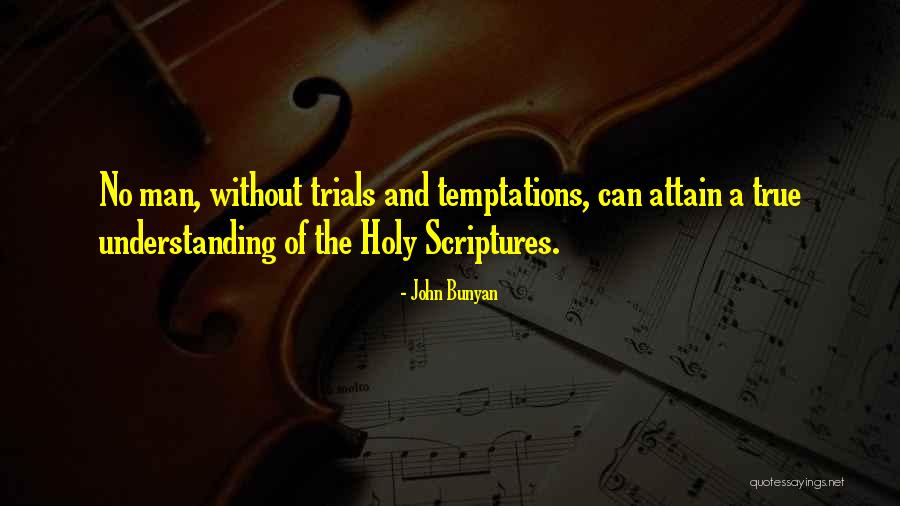 No man, without trials and temptations, can attain a true understanding of the Holy Scriptures. — John Bunyan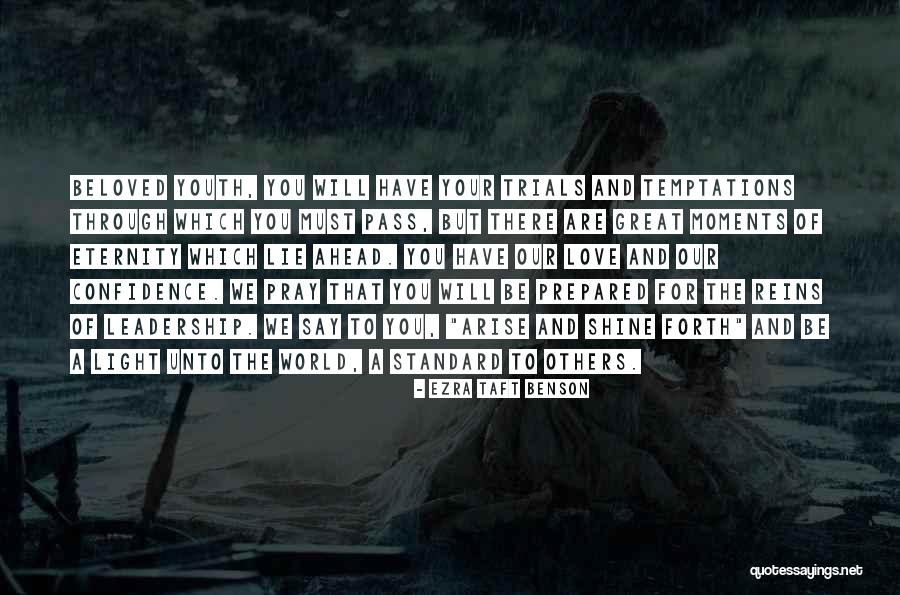 Beloved youth, you will have your trials and temptations through which you must pass, but there are great moments of eternity which lie ahead. You have our love and our confidence. We pray that you will be prepared for the reins of leadership. We say to you, "Arise and shine forth" and be a light unto the world, a standard to others. — Ezra Taft Benson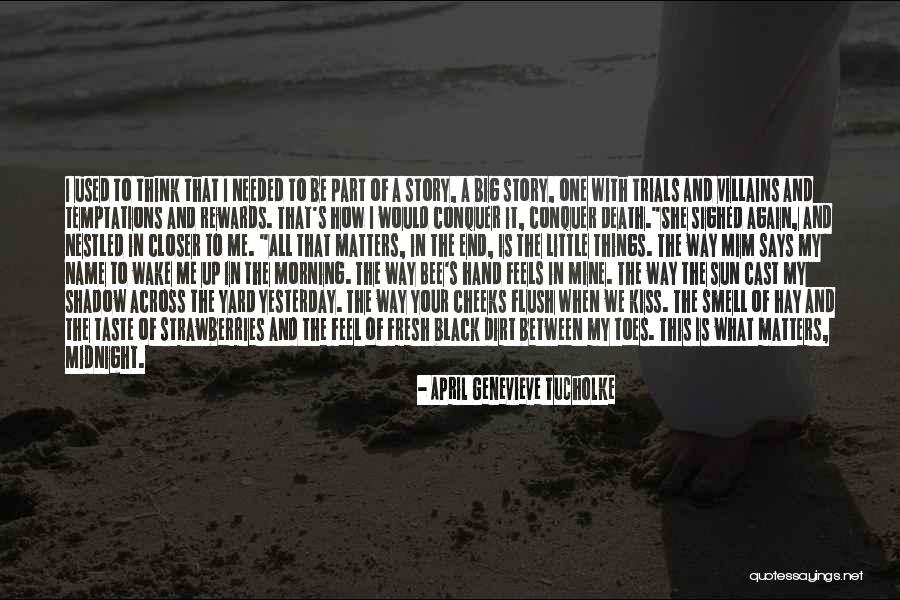 I used to think that I needed to be part of a story, a big story, one with trials and villains and temptations and rewards. That's how I would conquer it, conquer death."
She sighed again, and nestled in closer to me. "All that matters, in the end, is the little things. The way Mim says my name to wake me up in the morning. The way Bee's hand feels in mine. The way the sun cast my shadow across the yard yesterday. The way your cheeks flush when we kiss. The smell of hay and the taste of strawberries and the feel of fresh black dirt between my toes. This is what matters, Midnight. — April Genevieve Tucholke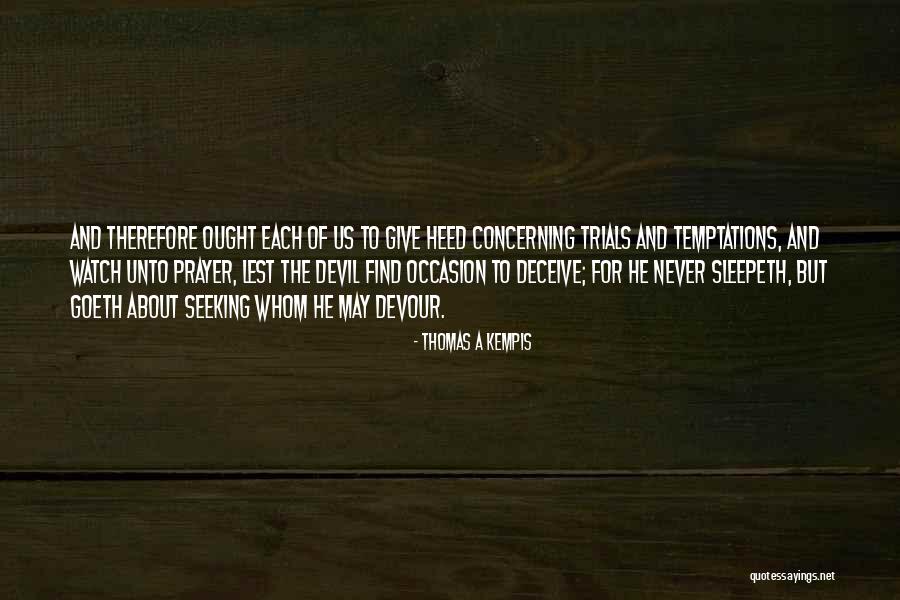 And therefore ought each of us to give heed concerning trials and temptations, and watch unto prayer, lest the devil find occasion to deceive; for he never sleepeth, but goeth about seeking whom he may devour. — Thomas A Kempis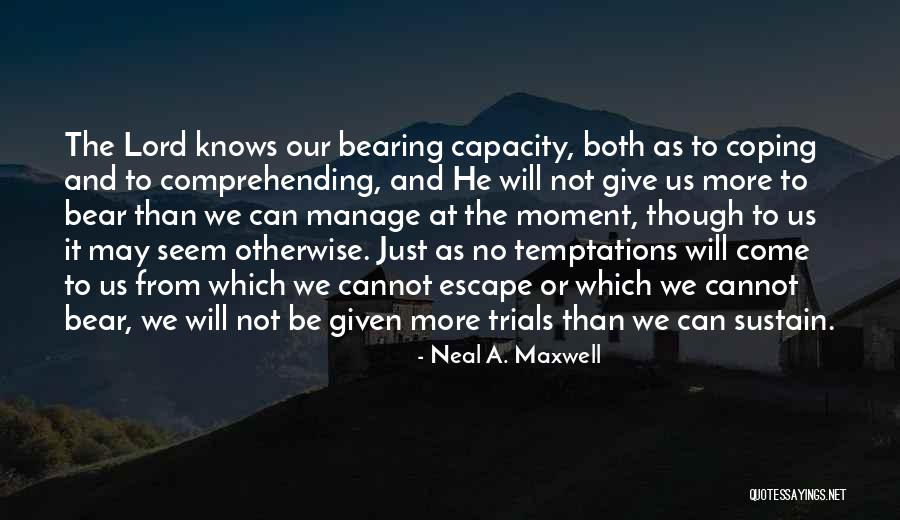 The Lord knows our bearing capacity, both as to coping and to comprehending, and He will not give us more to bear than we can manage at the moment, though to us it may seem otherwise. Just as no temptations will come to us from which we cannot escape or which we cannot bear, we will not be given more trials than we can sustain. — Neal A. Maxwell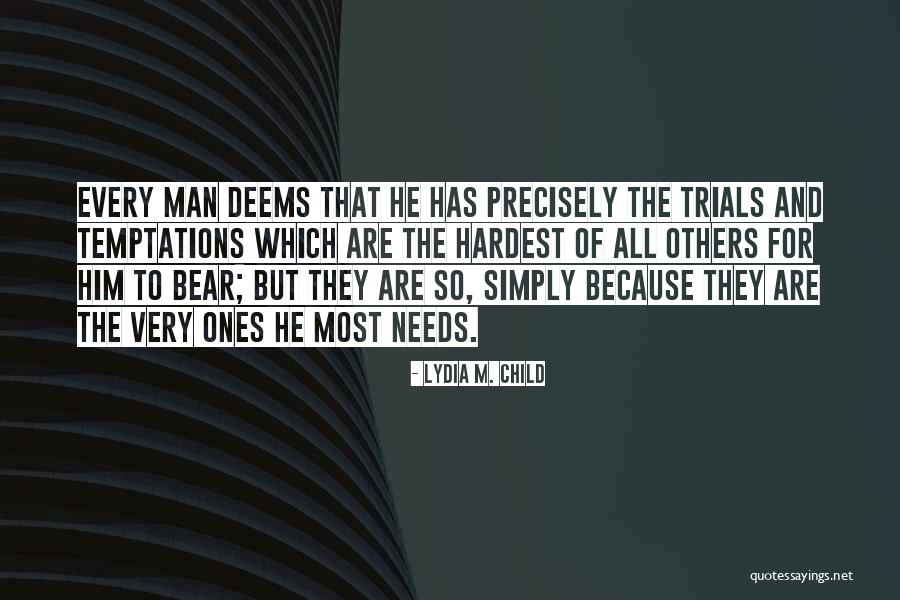 Every man deems that he has precisely the trials and temptations which are the hardest of all others for him to bear; but they are so, simply because they are the very ones he most needs. — Lydia M. Child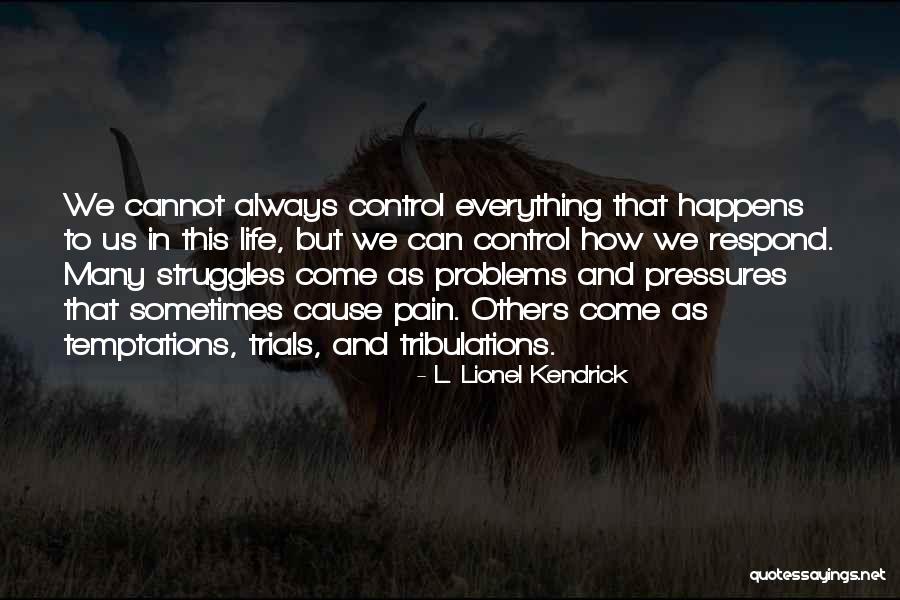 We cannot always control everything that happens to us in this life, but we can control how we respond. Many struggles come as problems and pressures that sometimes cause pain. Others come as temptations, trials, and tribulations. — L. Lionel Kendrick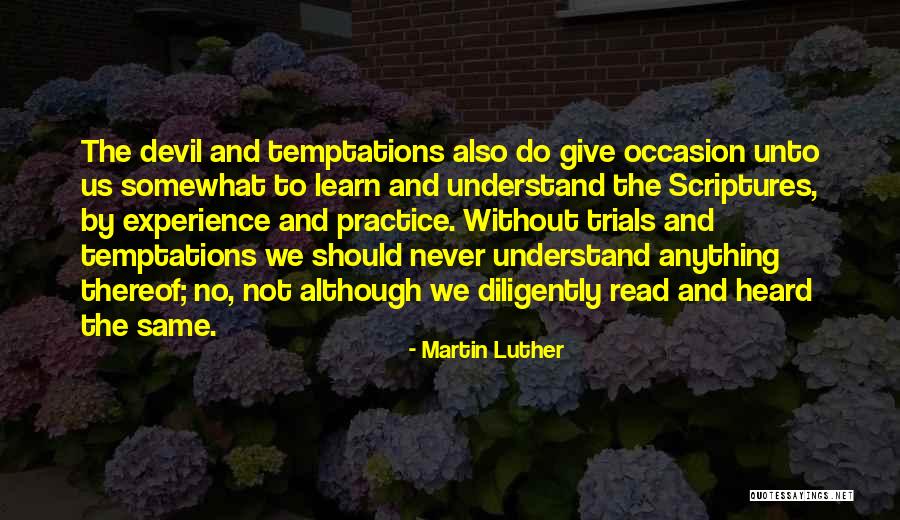 The devil and temptations also do give occasion unto us somewhat to learn and understand the Scriptures, by experience and practice. Without trials and temptations we should never understand anything thereof; no, not although we diligently read and heard the same. — Martin Luther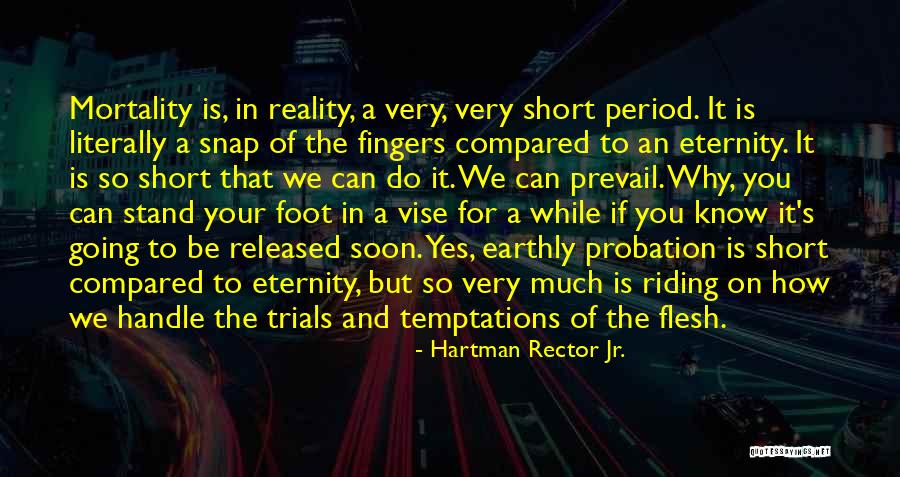 Mortality is, in reality, a very, very short period. It is literally a snap of the fingers compared to an eternity. It is so short that we can do it. We can prevail. Why, you can stand your foot in a vise for a while if you know it's going to be released soon. Yes, earthly probation is short compared to eternity, but so very much is riding on how we handle the trials and temptations of the flesh. — Hartman Rector Jr.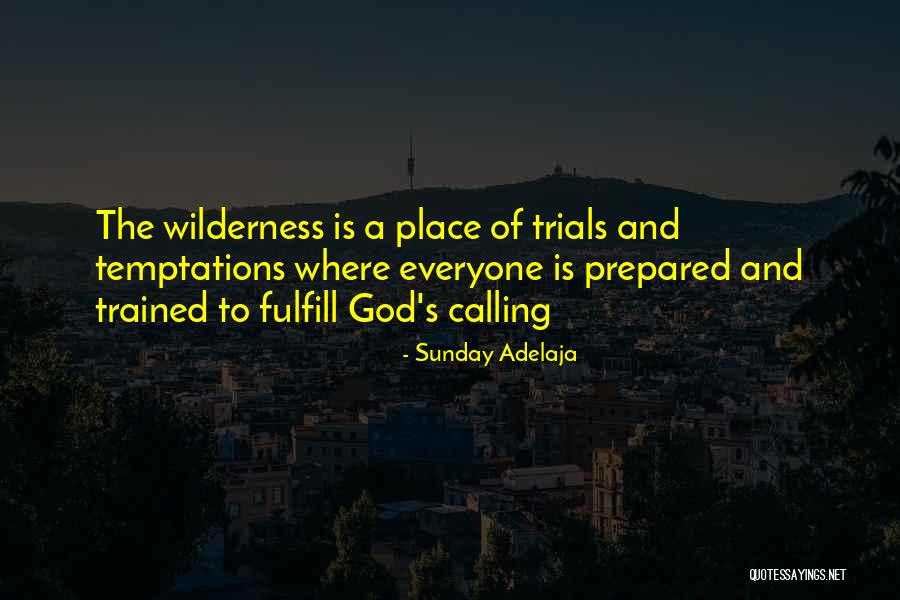 The wilderness is a place of trials and temptations where everyone is prepared and trained to fulfill God's calling — Sunday Adelaja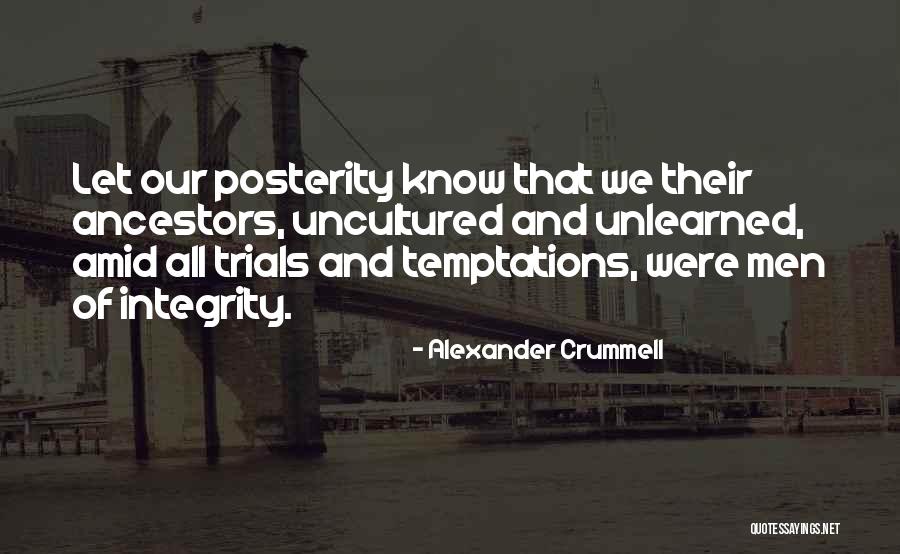 Let our posterity know that we their ancestors, uncultured and unlearned, amid all trials and temptations, were men of integrity. — Alexander Crummell