Stitched Up Quotes & Sayings
Enjoy reading and share 33 famous quotes about Stitched Up with everyone.
Top Stitched Up Quotes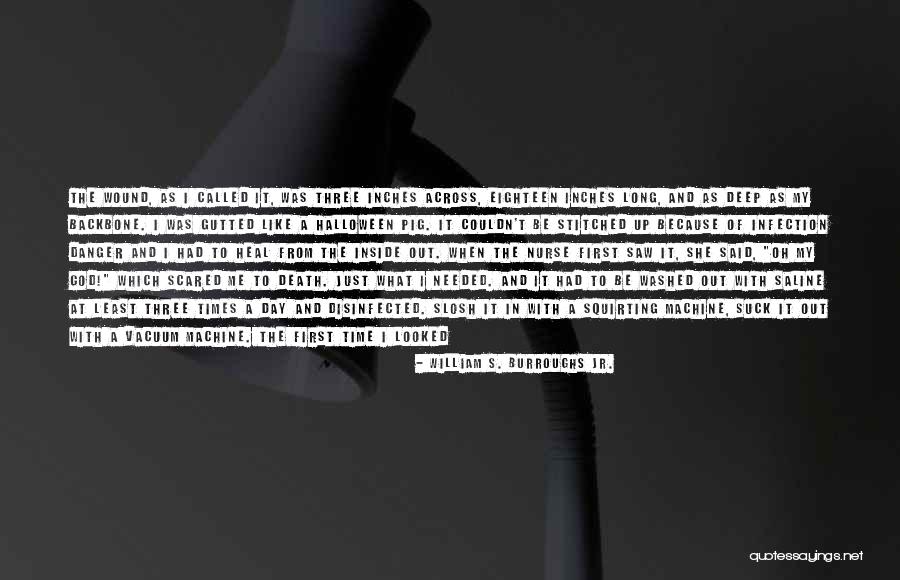 The wound, as I called it, was three inches across, eighteen inches long, and as deep as my backbone. I was gutted like a Halloween pig. It couldn't be stitched up because of infection danger and I had to heal from the inside out. When the nurse first saw it, she said, "Oh my God!" Which scared me to death. Just what I needed. And it had to be washed out with saline at least three times a day and disinfected. Slosh it in with a squirting machine, suck it out with a vacuum machine. The first time I looked down at what they were doing, I said it, too: "Oh my God!" I didn't look down there again for weeks. — William S. Burroughs Jr.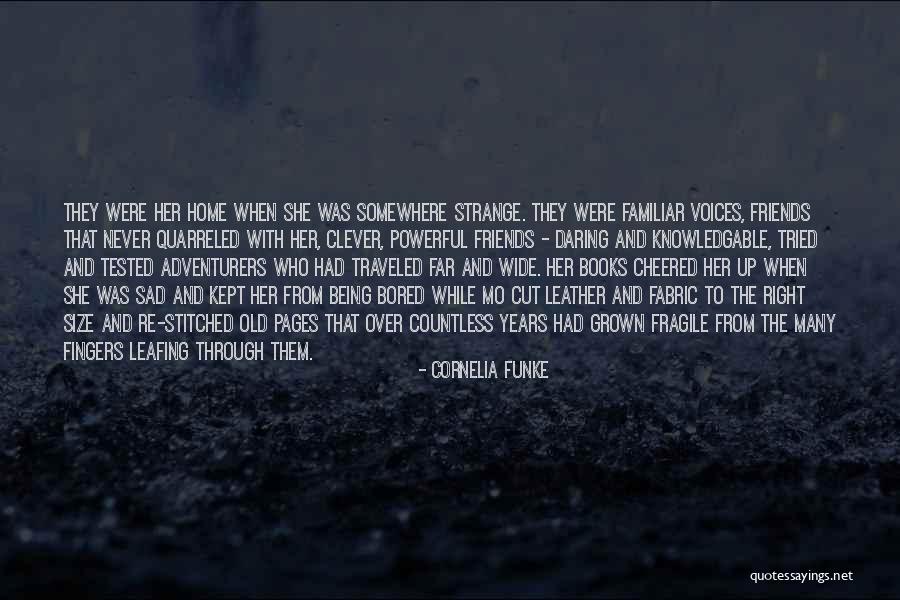 They were her home when she was somewhere strange. They were familiar voices, friends that never quarreled with her, clever, powerful friends - daring and knowledgable, tried and tested adventurers who had traveled far and wide. Her books cheered her up when she was sad and kept her from being bored while Mo cut leather and fabric to the right size and re-stitched old pages that over countless years had grown fragile from the many fingers leafing through them. — Cornelia Funke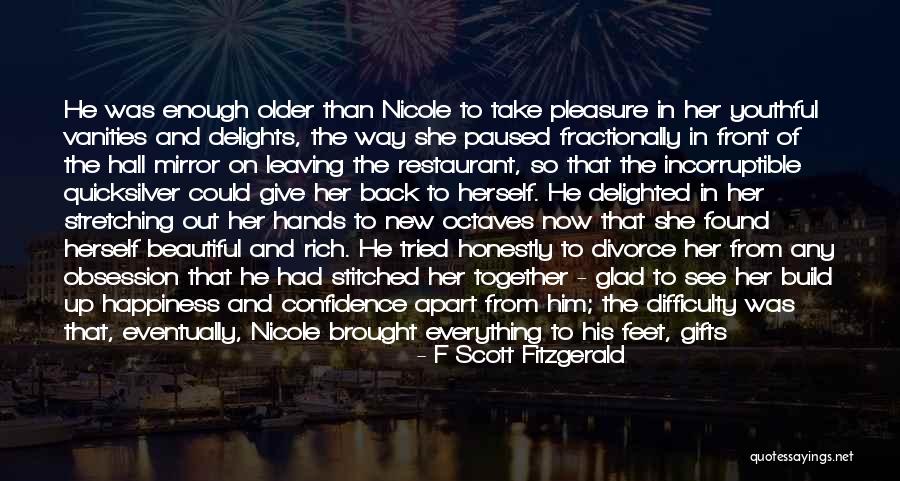 He was enough older than Nicole to take pleasure in her youthful vanities and delights, the way she paused fractionally in front of the hall mirror on leaving the restaurant, so that the incorruptible quicksilver could give her back to herself. He delighted in her stretching out her hands to new octaves now that she found herself beautiful and rich. He tried honestly to divorce her from any obsession that he had stitched her together - glad to see her build up happiness and confidence apart from him; the difficulty was that, eventually, Nicole brought everything to his feet, gifts of sacrificial ambrosia, of worshipping myrtle. — F Scott Fitzgerald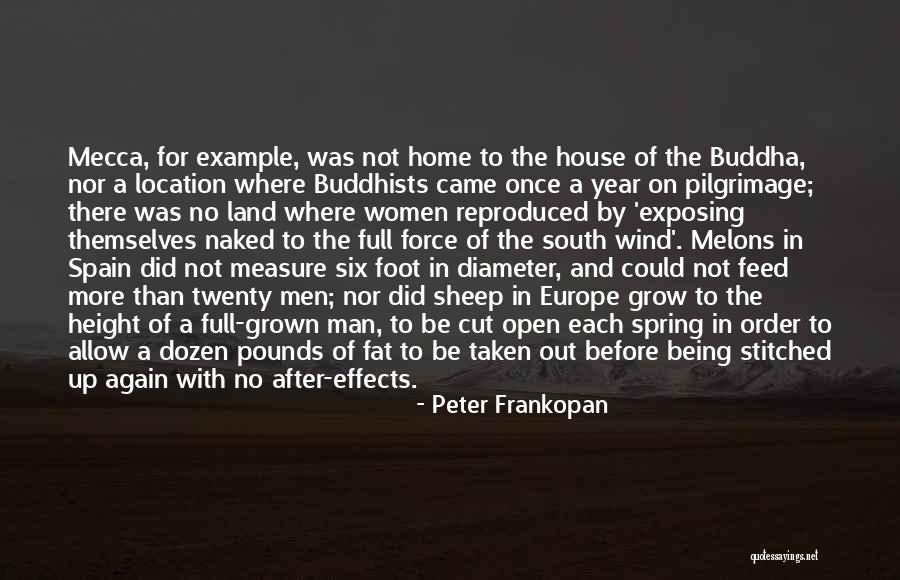 Mecca, for example, was not home to the house of the Buddha, nor a location where Buddhists came once a year on pilgrimage; there was no land where women reproduced by 'exposing themselves naked to the full force of the south wind'. Melons in Spain did not measure six foot in diameter, and could not feed more than twenty men; nor did sheep in Europe grow to the height of a full-grown man, to be cut open each spring in order to allow a dozen pounds of fat to be taken out before being stitched up again with no after-effects. — Peter Frankopan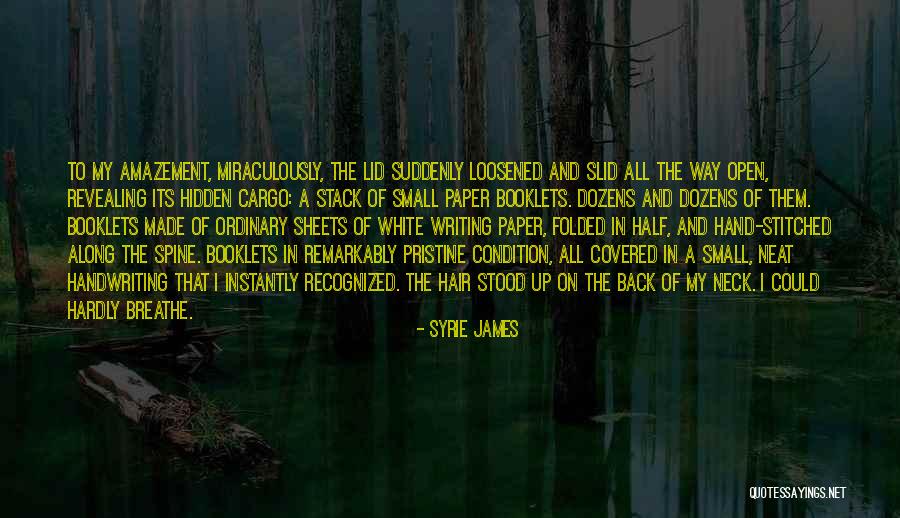 To my amazement, miraculously, the lid suddenly loosened and slid all the way open, revealing its hidden cargo: A stack of small paper booklets. Dozens and dozens of them. Booklets made of ordinary sheets of white writing paper, folded in half, and hand-stitched along the spine. Booklets in remarkably pristine condition, all covered in a small, neat handwriting that I instantly recognized. The hair stood up on the back of my neck. I could hardly breathe. — Syrie James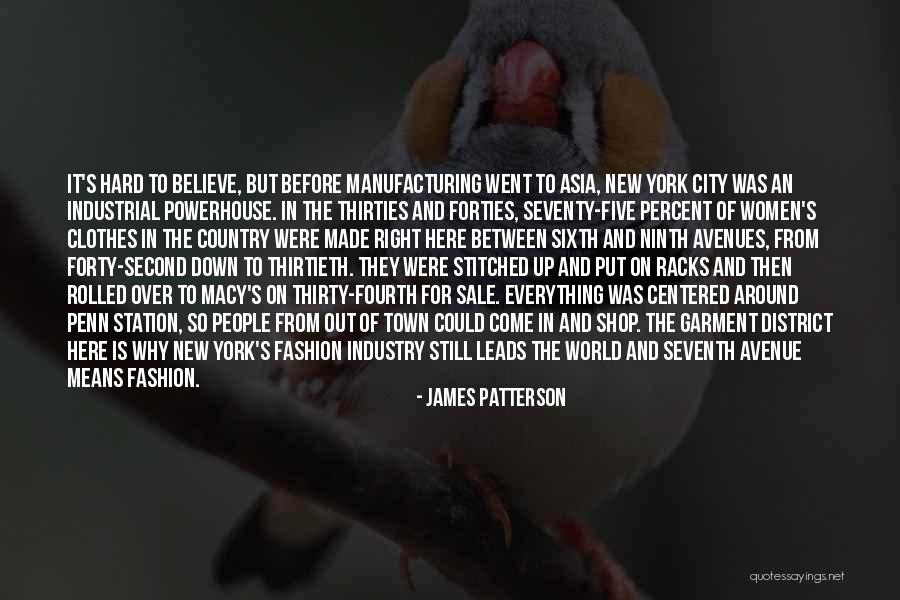 It's hard to believe, but before manufacturing went to Asia, New York City was an industrial powerhouse. In the thirties and forties, seventy-five percent of women's clothes in the country were made right here between Sixth and Ninth Avenues, from Forty-Second down to Thirtieth. They were stitched up and put on racks and then rolled over to Macy's on Thirty-Fourth for sale. Everything was centered around Penn Station, so people from out of town could come in and shop. The garment district here is why New York's fashion industry still leads the world and Seventh Avenue means fashion. — James Patterson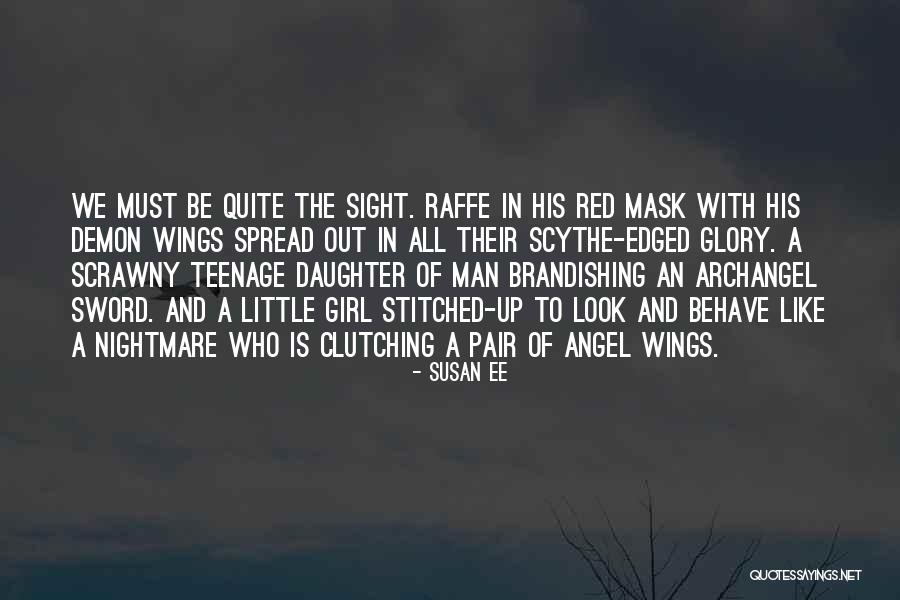 We must be quite the sight. Raffe in his red mask with his demon wings spread out in all their scythe-edged glory. A scrawny teenage Daughter of Man brandishing an archangel sword. And a little girl stitched-up to look and behave like a nightmare who is clutching a pair of angel wings. — Susan Ee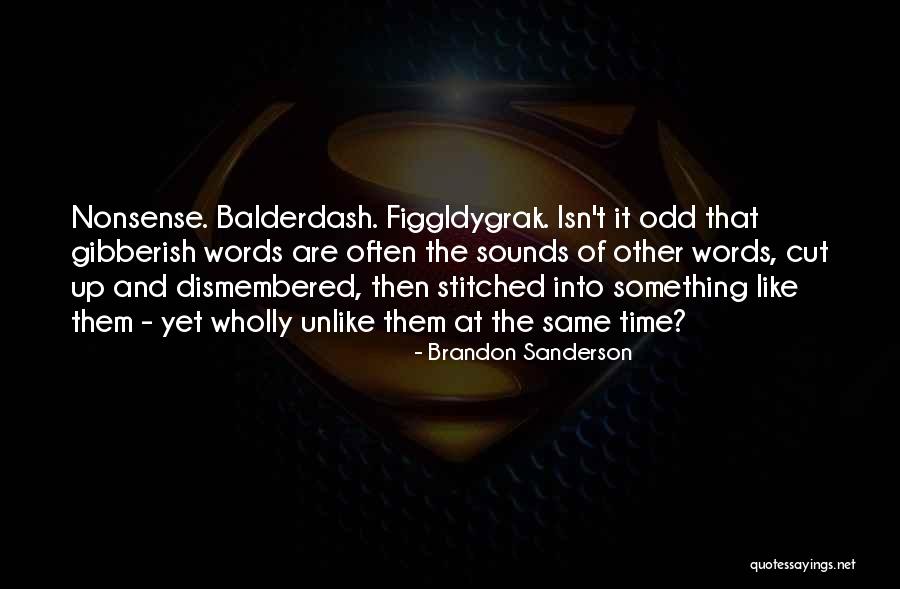 Nonsense. Balderdash. Figgldygrak. Isn't it odd that gibberish words are often the sounds of other words, cut up and dismembered, then stitched into something like them - yet wholly unlike them at the same time? — Brandon Sanderson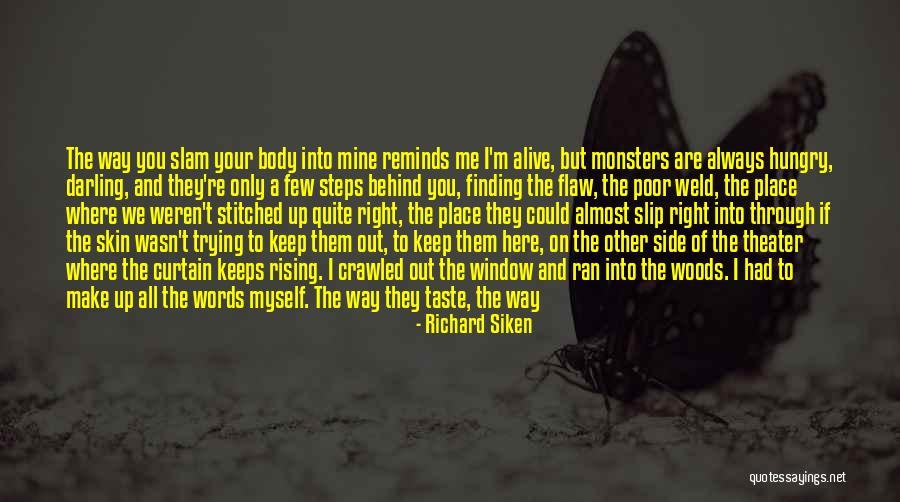 The way you slam your body into mine reminds me I'm alive, but monsters are always hungry, darling, and they're only a few steps behind you, finding the flaw, the poor weld, the place where we weren't stitched up quite right, the place they could almost slip right into through if the skin wasn't trying to keep them out, to keep them here, on the other side of the theater where the curtain keeps rising. I crawled out the window and ran into the woods. I had to make up all the words myself. The way they taste, the way they sound in the air. I passed through the narrow gate, stumbled in, stumbled around for a while, and stumbled back out. I made this place for you. A place for to love me. If this isn't a kingdom then I don't know what is. — Richard Siken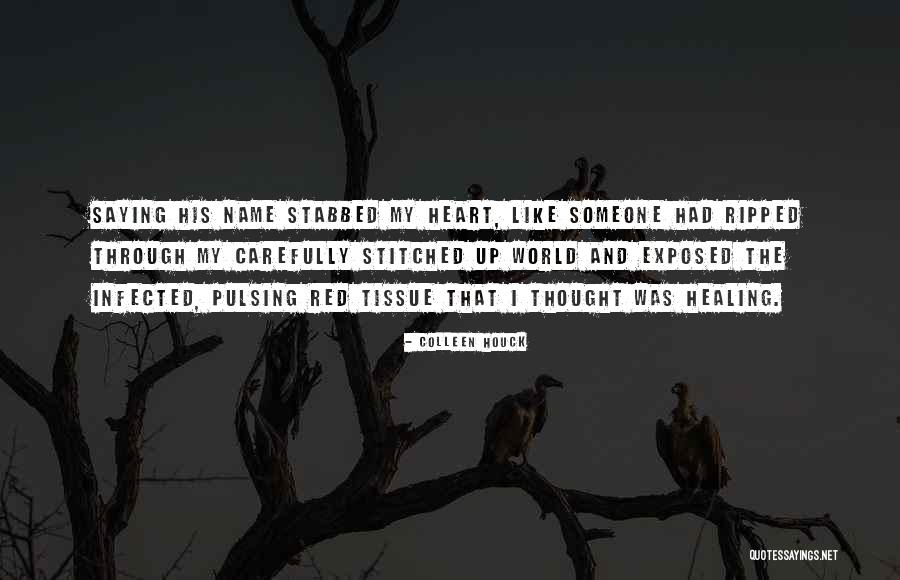 Saying his name stabbed my heart, like someone had ripped through my carefully stitched up world and exposed the infected, pulsing red tissue that I thought was healing. — Colleen Houck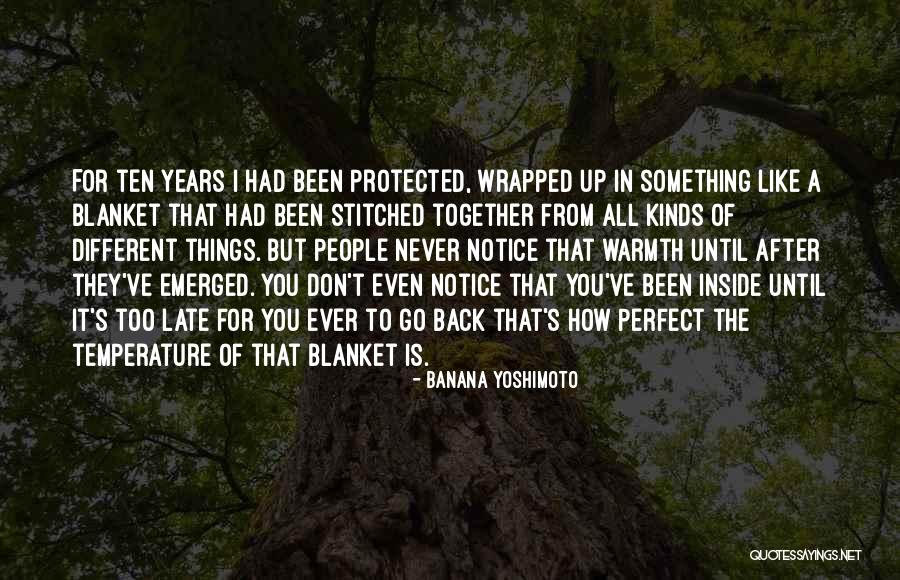 For ten years I had been protected, wrapped up in something like a blanket that had been stitched together from all kinds of different things. But people never notice that warmth until after they've emerged. You don't even notice that you've been inside until it's too late for you ever to go back
that's how perfect the temperature of that blanket is. — Banana Yoshimoto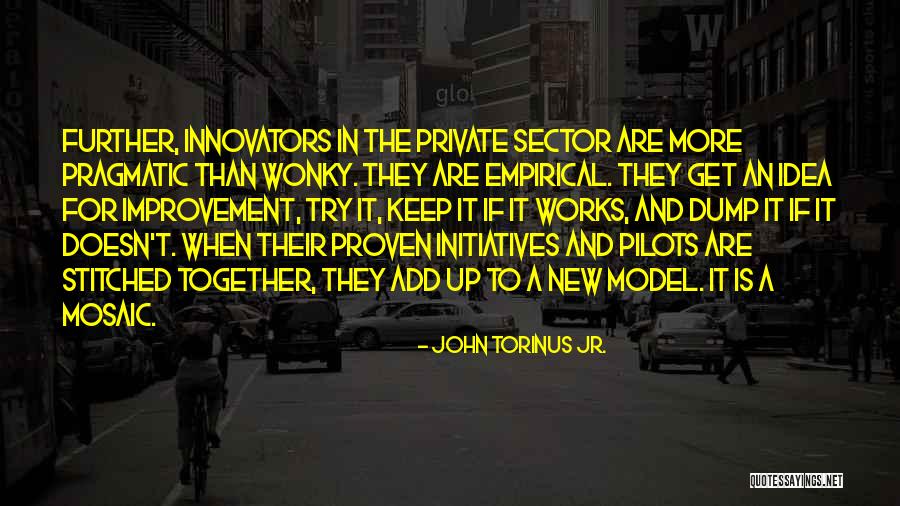 Further, innovators in the private sector are more pragmatic than wonky. They are empirical. They get an idea for improvement, try it, keep it if it works, and dump it if it doesn't. When their proven initiatives and pilots are stitched together, they add up to a new model. It is a mosaic. — John Torinus Jr.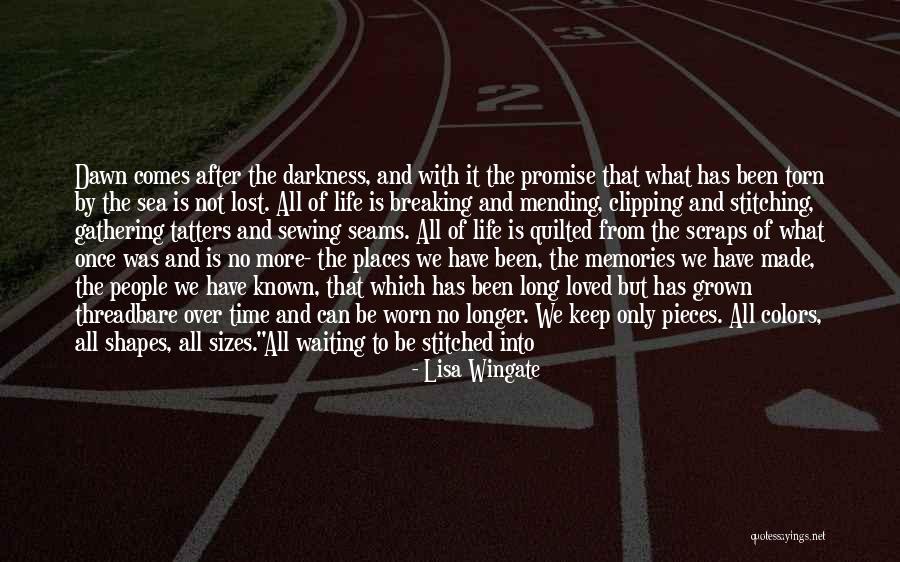 Dawn comes after the darkness, and with it the promise that what has been torn by the sea is not lost. All of life is breaking and mending, clipping and stitching, gathering tatters and sewing seams. All of life is quilted from the scraps of what once was and is no more- the places we have been, the memories we have made, the people we have known, that which has been long loved but has grown threadbare over time and can be worn no longer. We keep only pieces. All colors, all shapes, all sizes.
"All waiting to be stitched into the pattern only you can see.
"In the quiet after the storm, I hear you whisper, 'Daughter, do not linger where you are. Take up your needle and your thread, and go see to the mending ... — Lisa Wingate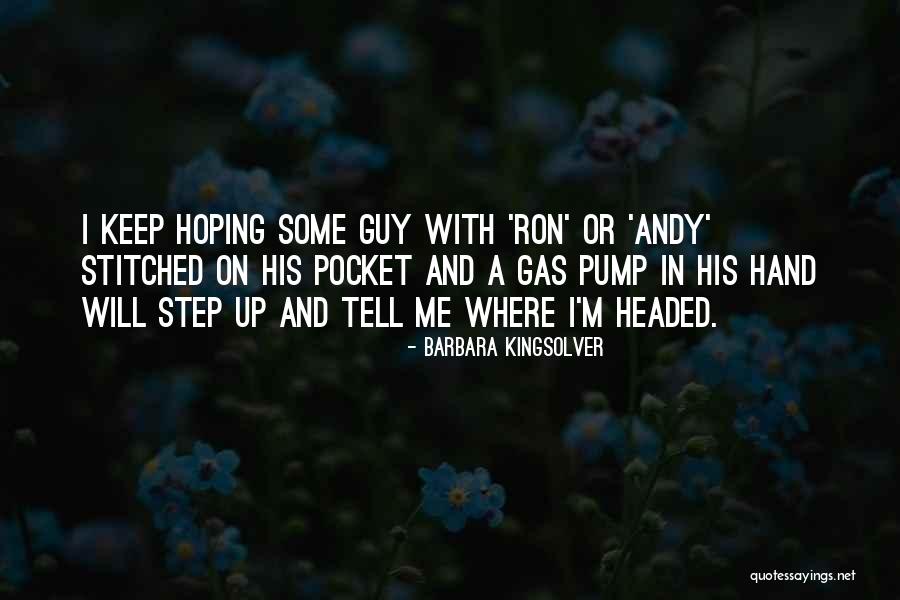 I keep hoping some guy with 'Ron' or 'Andy' stitched on his pocket and a gas pump in his hand will step up and tell me where I'm headed. — Barbara Kingsolver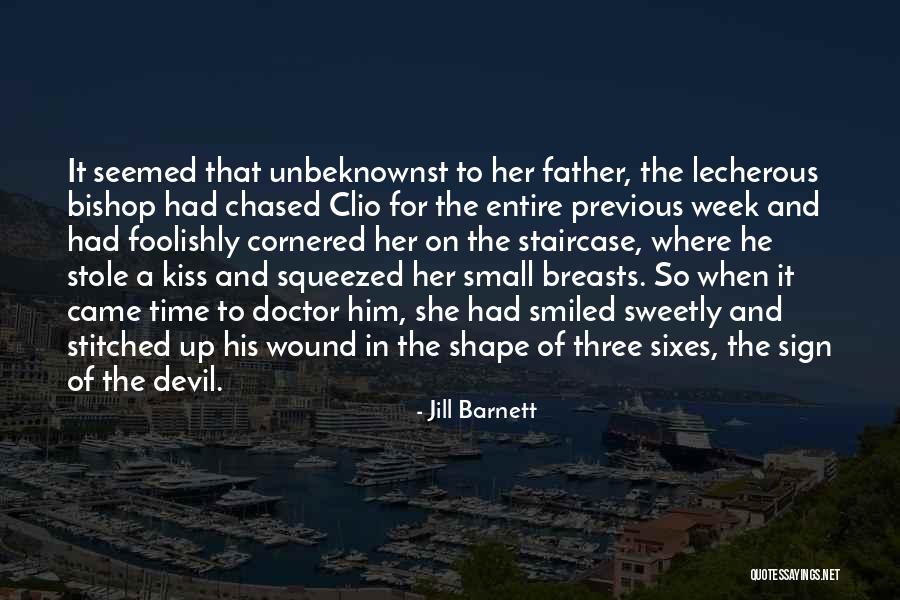 It seemed that unbeknownst to her father, the lecherous bishop had chased Clio for the entire previous week and had foolishly cornered her on the staircase, where he stole a kiss and squeezed her small breasts. So when it came time to doctor him, she had smiled sweetly and stitched up his wound in the shape of three sixes, the sign of the devil. — Jill Barnett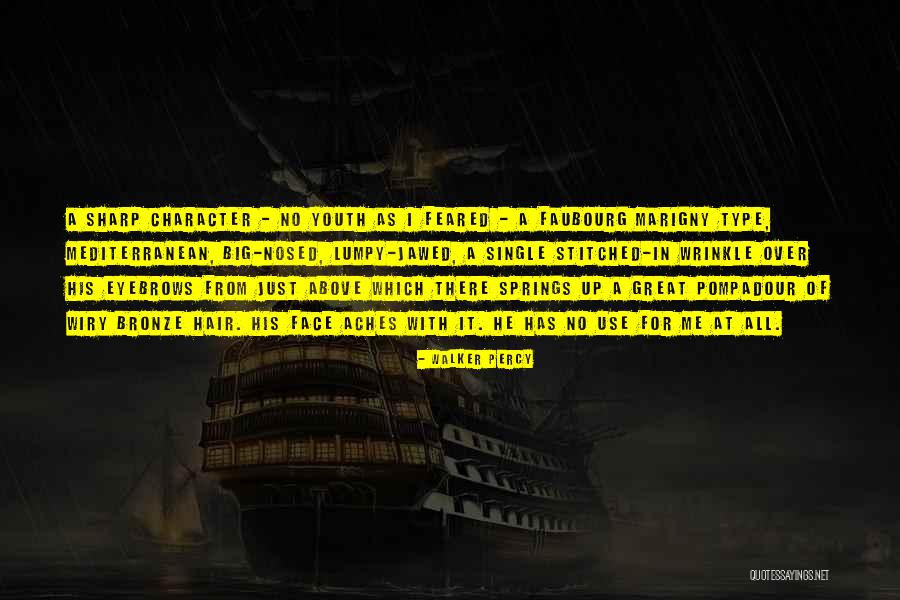 A sharp character - no youth as I feared - a Faubourg Marigny type, Mediterranean, big-nosed, lumpy-jawed, a single stitched-in wrinkle over his eyebrows from just above which there springs up a great pompadour of wiry bronze hair. His face aches with it. He has no use for me at all. — Walker Percy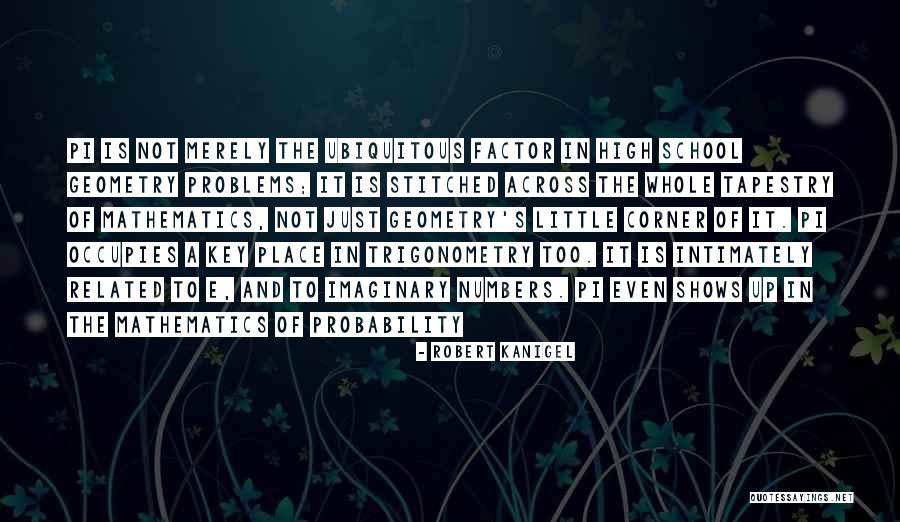 Pi is not merely the ubiquitous factor in high school geometry problems; it is stitched across the whole tapestry of mathematics, not just geometry's little corner of it. Pi occupies a key place in trigonometry too. It is intimately related to e, and to imaginary numbers. Pi even shows up in the mathematics of probability — Robert Kanigel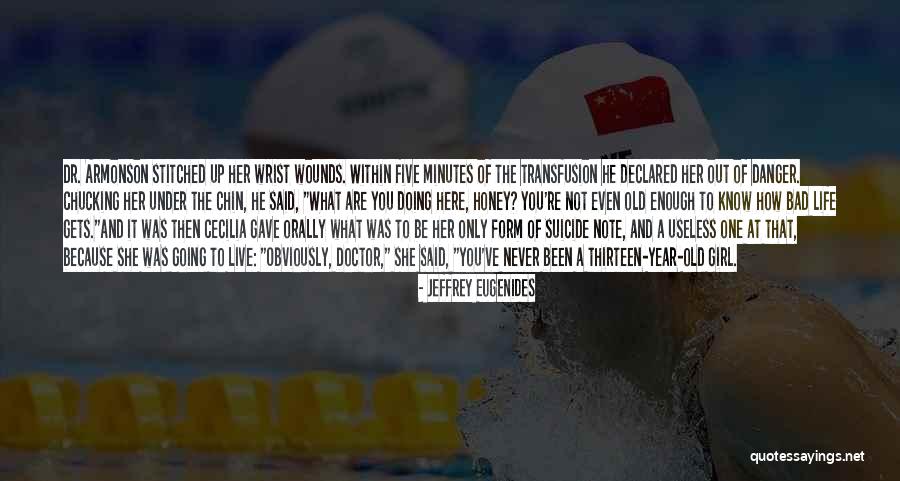 Dr. Armonson stitched up her wrist wounds. Within five minutes of the transfusion he declared her out of danger. Chucking her under the chin, he said, "What are you doing here, honey? You're not even old enough to know how bad life gets."
And it was then Cecilia gave orally what was to be her only form of suicide note, and a useless one at that, because she was going to live: "Obviously, Doctor," she said, "you've never been a thirteen-year-old girl. — Jeffrey Eugenides
Accidentally cut a few strips outta his patient's brain. Interested in what would happen if he stitched them back in the wrong place. Patient woke up thinking he was a panda ice cream spatula. — Bradley Sands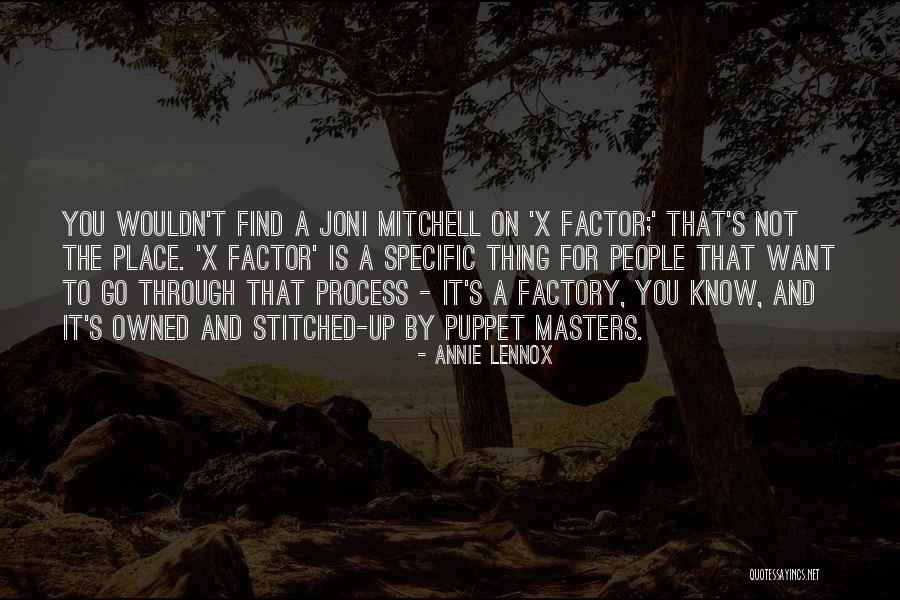 You wouldn't find a Joni Mitchell on 'X Factor;' that's not the place. 'X Factor' is a specific thing for people that want to go through that process - it's a factory, you know, and it's owned and stitched-up by puppet masters. — Annie Lennox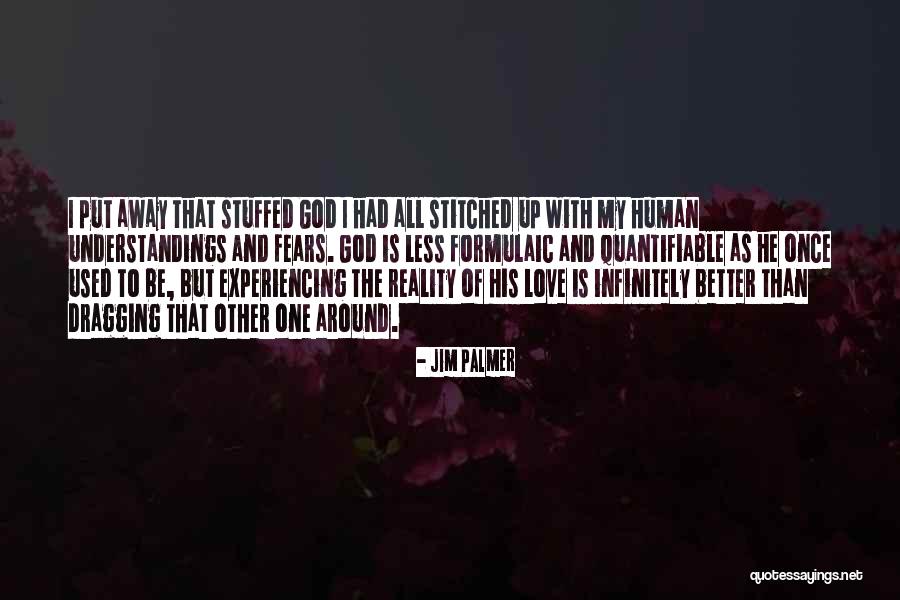 I put away that stuffed God I had all stitched up with my human understandings and fears. God is less formulaic and quantifiable as he once used to be, but experiencing the reality of his love is infinitely better than dragging that other one around. — Jim Palmer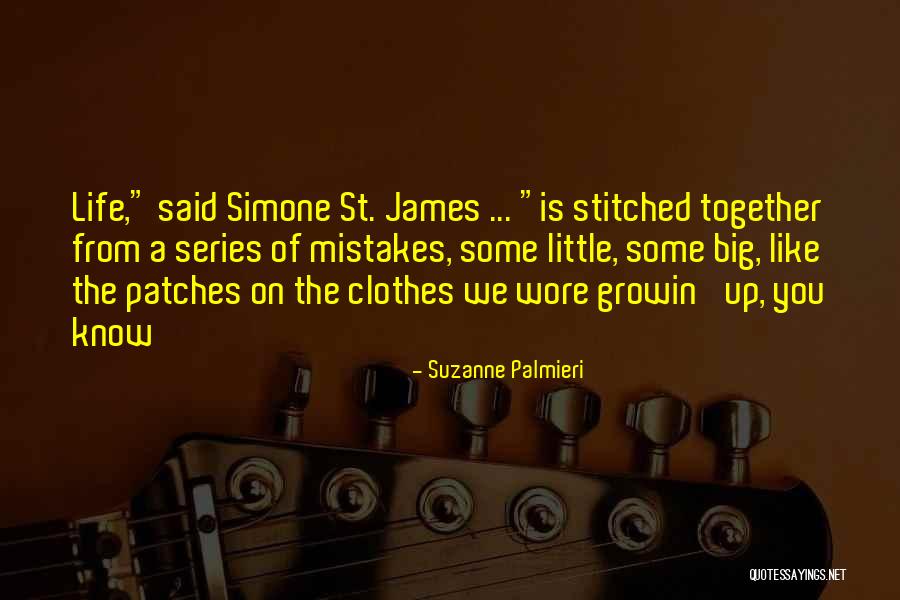 Life," said Simone St. James ... "is stitched together from a series of mistakes, some little, some big, like the patches on the clothes we wore growin' up, you know — Suzanne Palmieri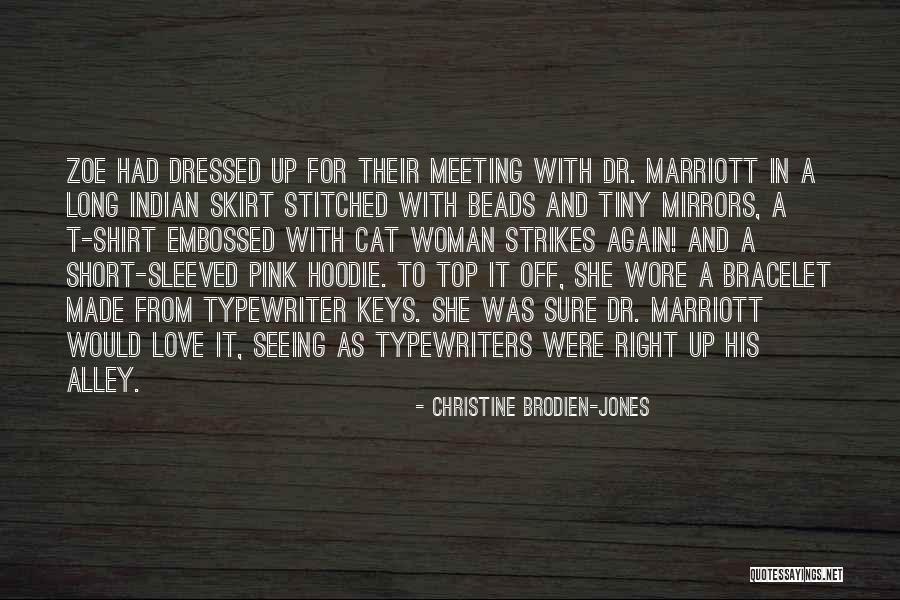 Zoe had dressed up for their meeting with Dr. Marriott in a long Indian skirt stitched with beads and tiny mirrors, a T-shirt embossed with CAT WOMAN STRIKES AGAIN! and a short-sleeved pink hoodie. To top it off, she wore a bracelet made from typewriter keys. She was sure Dr. Marriott would love it, seeing as typewriters were right up his alley. — Christine Brodien-Jones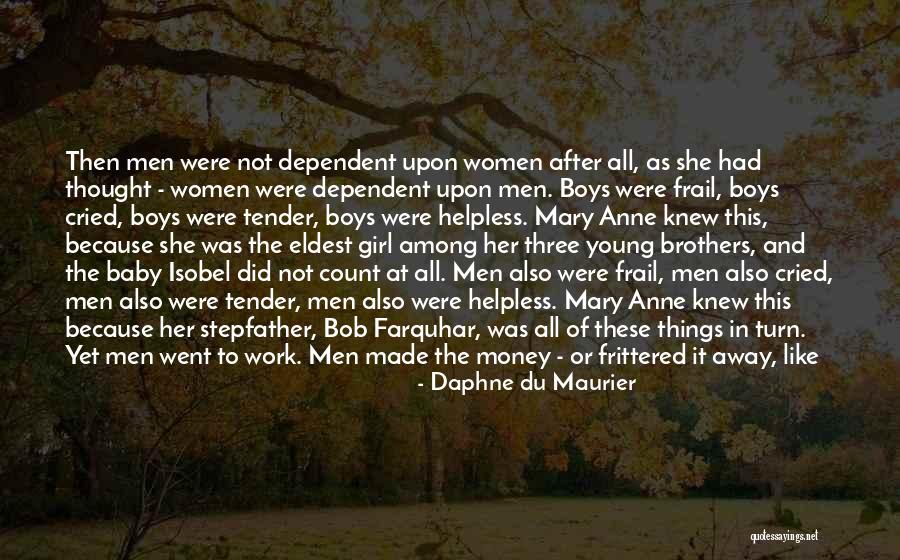 Then men were not dependent upon women after all, as she had thought - women were dependent upon men. Boys were frail, boys cried, boys were tender, boys were helpless. Mary Anne knew this, because she was the eldest girl among her three young brothers, and the baby Isobel did not count at all. Men also were frail, men also cried, men also were tender, men also were helpless. Mary Anne knew this because her stepfather, Bob Farquhar, was all of these things in turn. Yet men went to work. Men made the money - or frittered it away, like her stepfather, so that there was never enough to buy clothes for the children, and her mother scraped and saved and stitched by candlelight, and often looked tired and worn. Somewhere there was injustice. Somewhere the balance had gone. "When I'm grown up I shall marry a rich man," she said. — Daphne Du Maurier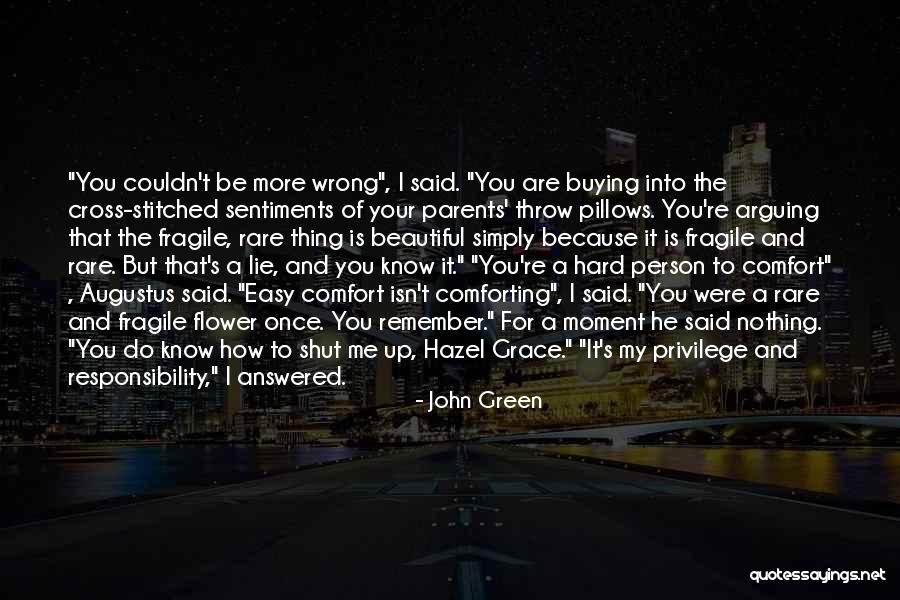 "You couldn't be more wrong", I said. "You are buying into the cross-stitched sentiments of your parents' throw pillows. You're arguing that the fragile, rare thing is beautiful simply because it is fragile and rare. But that's a lie, and you know it." "You're a hard person to comfort" , Augustus said. "Easy comfort isn't comforting", I said. "You were a rare and fragile flower once. You remember." For a moment he said nothing. "You do know how to shut me up, Hazel Grace." "It's my privilege and responsibility," I answered. — John Green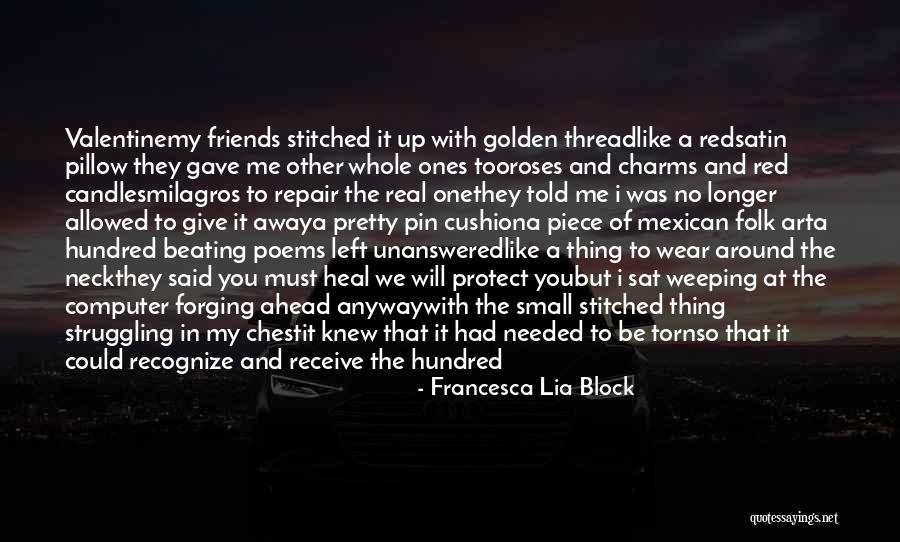 Valentine
my friends stitched it up with golden thread
like a red
satin pillow they gave me other whole ones too
roses and charms and red candles
milagros to repair the real one
they told me i was no longer allowed to give it away
a pretty pin cushion
a piece of mexican folk art
a hundred beating poems left unanswered
like a thing to wear around the neck
they said you must heal we will protect you
but i sat weeping at the computer forging ahead anyway
with the small stitched thing struggling in my chest
it knew that it had needed to be torn
so that it could recognize and receive the hundred kindnesses
traveling across three thousand miles at the speed of light
a storm of petals and beautiful words and tiny hearts to keep it
company — Francesca Lia Block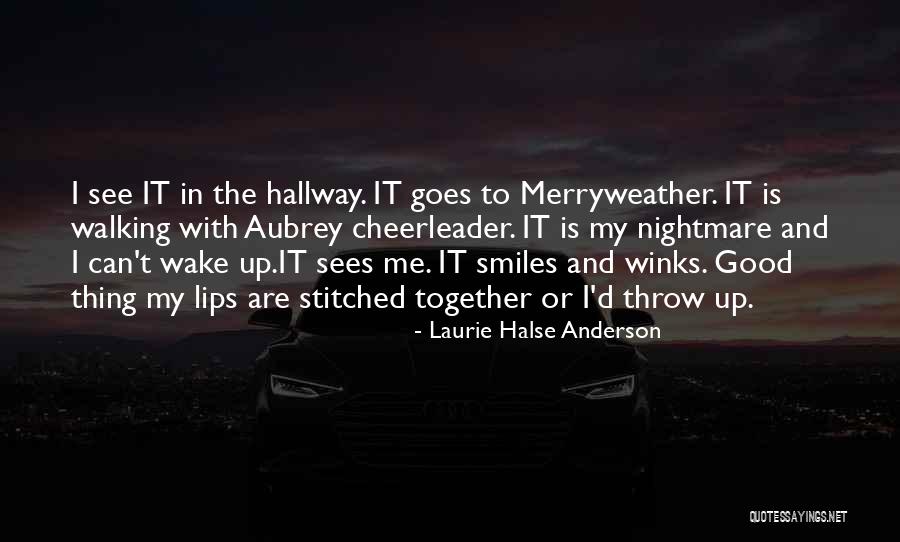 I see IT in the hallway. IT goes to Merryweather. IT is walking with Aubrey cheerleader. IT is my nightmare and I can't wake up.IT sees me. IT smiles and winks. Good thing my lips are stitched together or I'd throw up. — Laurie Halse Anderson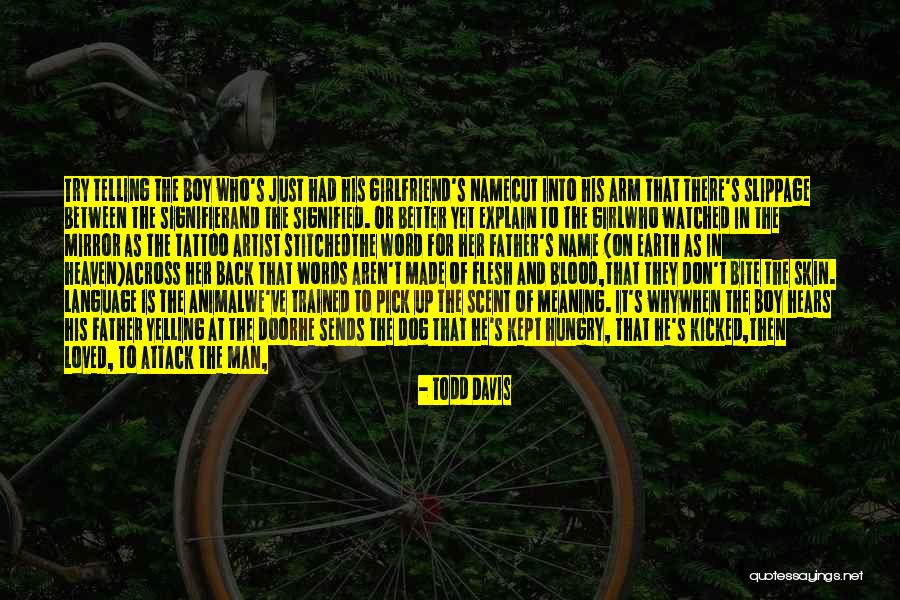 Try telling the boy who's just had his girlfriend's name
cut into his arm that there's slippage between the signifier
and the signified. Or better yet explain to the girl
who watched in the mirror as the tattoo artist stitched
the word for her father's name (on earth as in heaven)
across her back that words aren't made of flesh and blood,
that they don't bite the skin. Language is the animal
we've trained to pick up the scent of meaning. It's why
when the boy hears his father yelling at the door
he sends the dog that he's kept hungry, that he's kicked,
then loved, to attack the man, to show him that every word
has a consequence, that language, when used right, hurts. — Todd Davis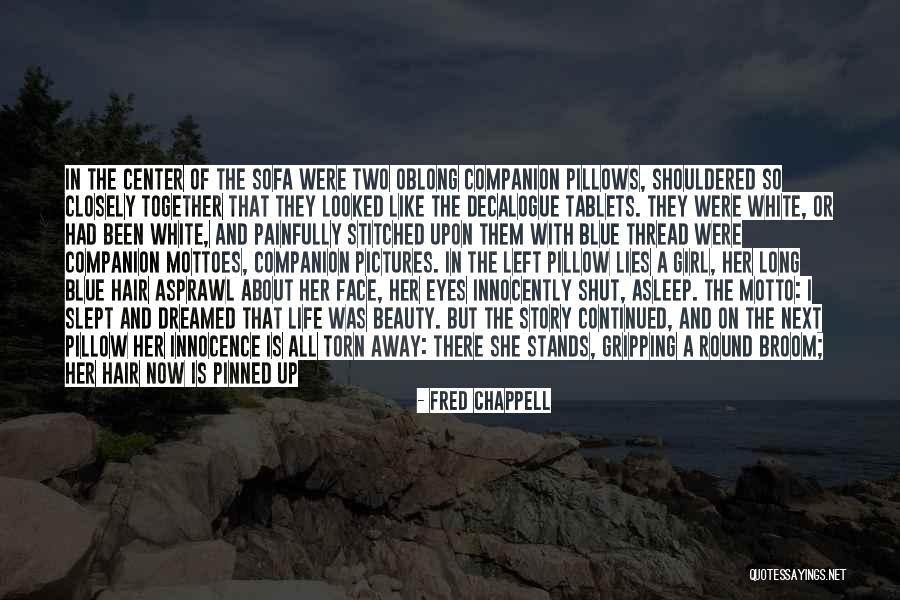 In the center of the sofa were two oblong companion pillows, shouldered so closely together that they looked like the Decalogue tablets. They were white, or had been white, and painfully stitched upon them with blue thread were companion mottoes, companion pictures. In the left pillow lies a girl, her long blue hair asprawl about her face, her eyes innocently shut, asleep. The motto: I SLEPT AND DREAMED THAT LIFE WAS BEAUTY. But the story continued, and on the next pillow her innocence is all torn away: there she stands, gripping a round broom; her hair now is pinned up severely and behind her sits a disheartening barrel churn. I WOKE AND FOUND THAT LIFE WAS DUTY. The pillows sat, stuffed and stiff as disapproving bishops; they could, he thought, serve as twin tombstones for whole gray generations. — Fred Chappell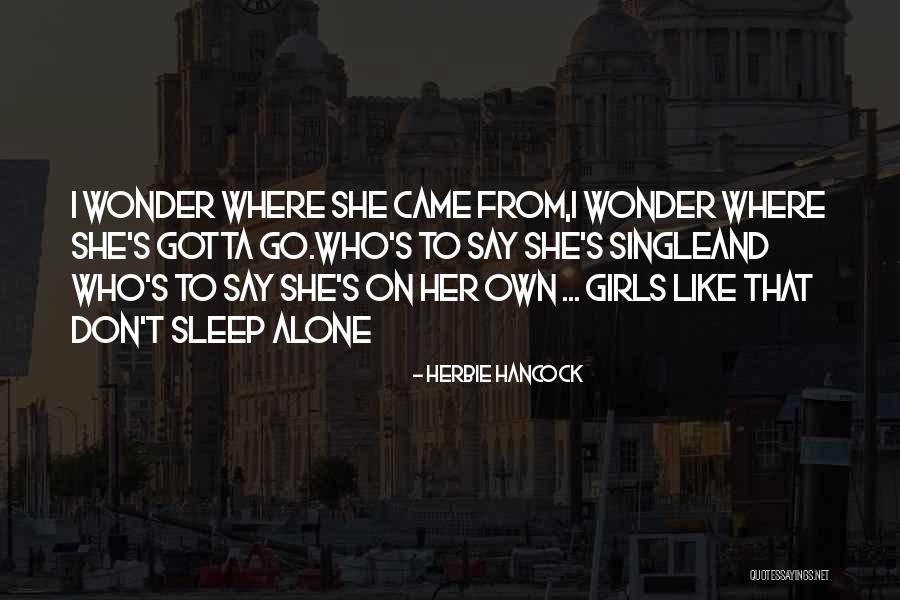 I wonder where she came from,
I wonder where she's gotta go.
Who's to say she's single
and who's to say she's on her own ...
Girls like that don't sleep alone — Herbie Hancock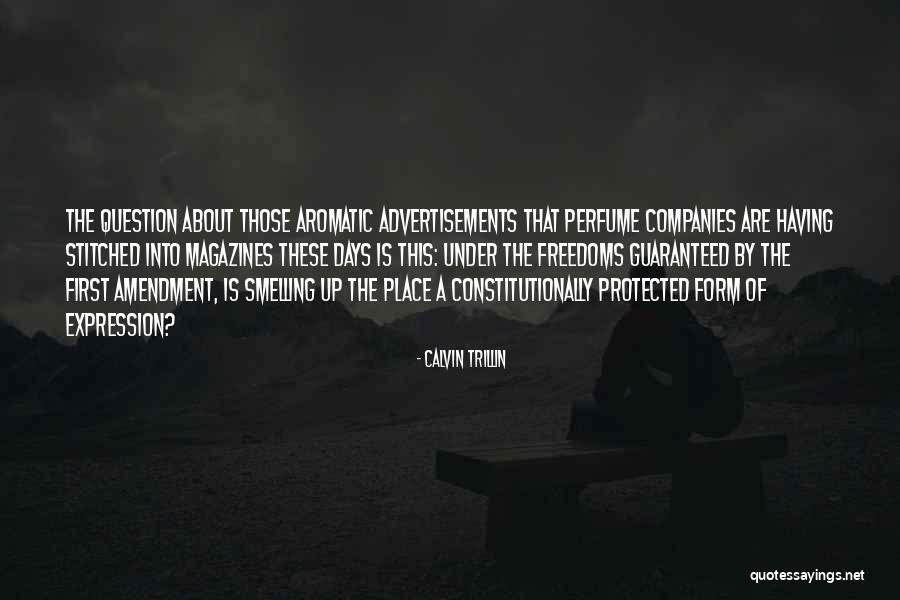 The question about those aromatic advertisements that perfume companies are having stitched into magazines these days is this: under the freedoms guaranteed by the First Amendment, is smelling up the place a constitutionally protected form of expression? — Calvin Trillin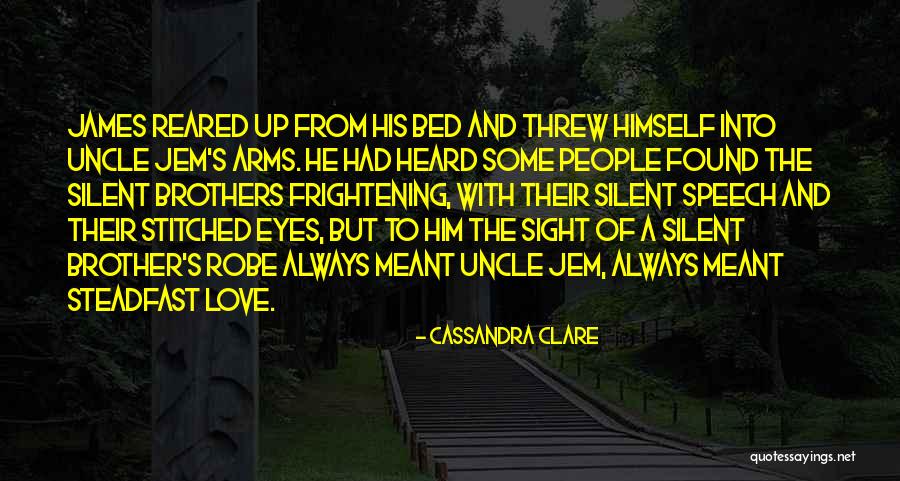 James reared up from his bed and threw himself into Uncle Jem's arms. He had heard some people found the Silent Brothers frightening, with their silent speech and their stitched eyes, but to him the sight of a Silent Brother's robe always meant Uncle Jem, always meant steadfast love. — Cassandra Clare
His gut was stitched up good and tight, but that didn't prevent it from flopping. He wiped his damp palms on the legs of his jeans and stood up shakily, leaning heavily on his cane.
He called himself a masochist for putting himself through this torture day after day.
He braced himself for the disappointment of having to go home alone.
He braced himself for happiness like he'd never known in his entire life.
He watched the door they would come through. — Sandra Brown