Quotes & Sayings About Relationships And Hardships
Enjoy reading and share 6 famous quotes about Relationships And Hardships with everyone.
Top Relationships And Hardships Quotes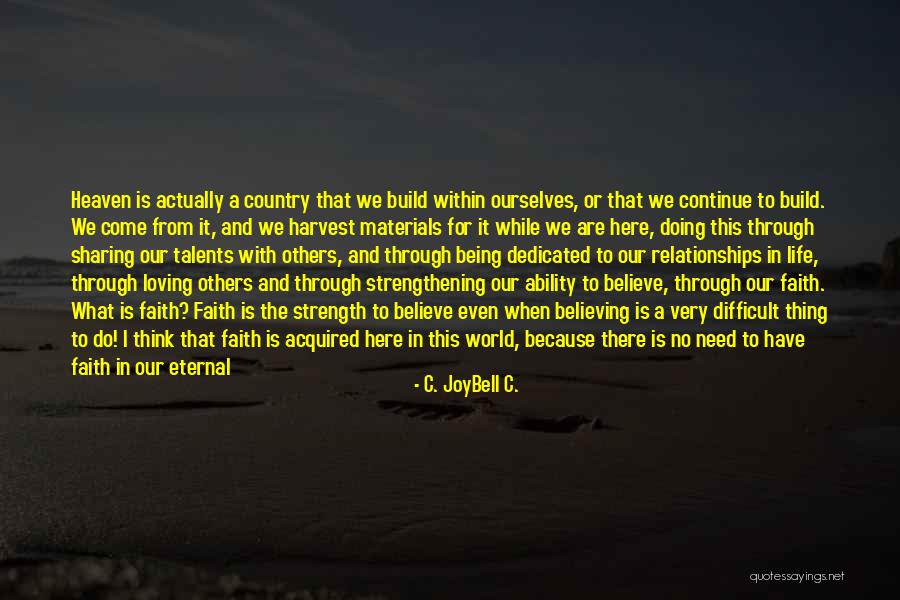 Heaven is actually a country that we build within ourselves, or that we continue to build. We come from it, and we harvest materials for it while we are here, doing this through sharing our talents with others, and through being dedicated to our relationships in life, through loving others and through strengthening our ability to believe, through our faith. What is faith? Faith is the strength to believe even when believing is a very difficult thing to do! I think that faith is acquired here in this world, because there is no need to have faith in our eternal countries. But here, as we acquire faith in the midst of our hardships, we are begetting unto our eternal countries the strong glue that holds some buildings and some temples together. — C. JoyBell C.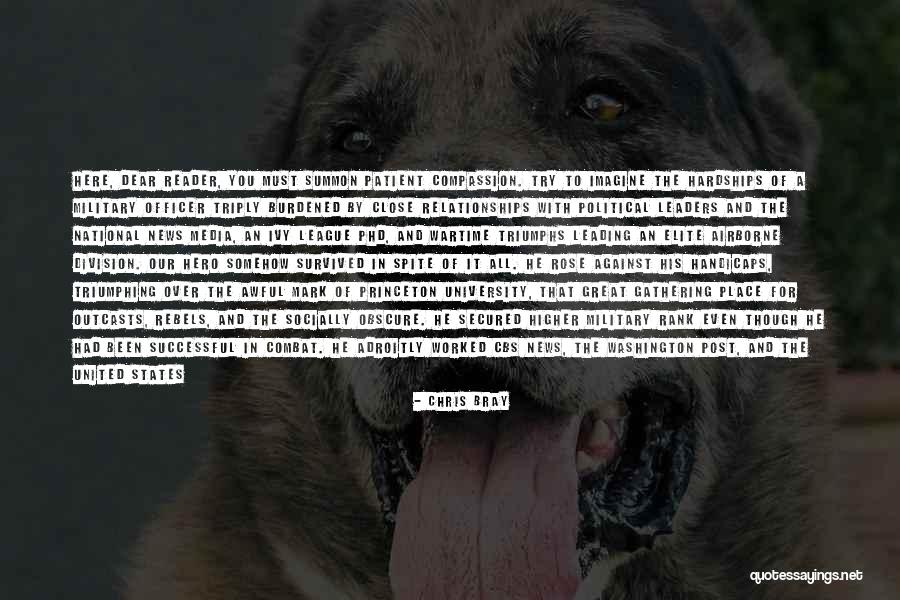 Here, dear reader, you must summon patient compassion. Try to imagine the hardships of a military officer triply burdened by close relationships with political leaders and the national news media, an Ivy League PhD, and wartime triumphs leading an elite airborne division. Our hero somehow survived in spite of it all. He rose against his handicaps, triumphing over the awful mark of Princeton University, that great gathering place for outcasts, rebels, and the socially obscure. He secured higher military rank even though he had been successful in combat. He adroitly worked CBS News, the Washington Post, and the United States Senate, yet still rose to prominence. — Chris Bray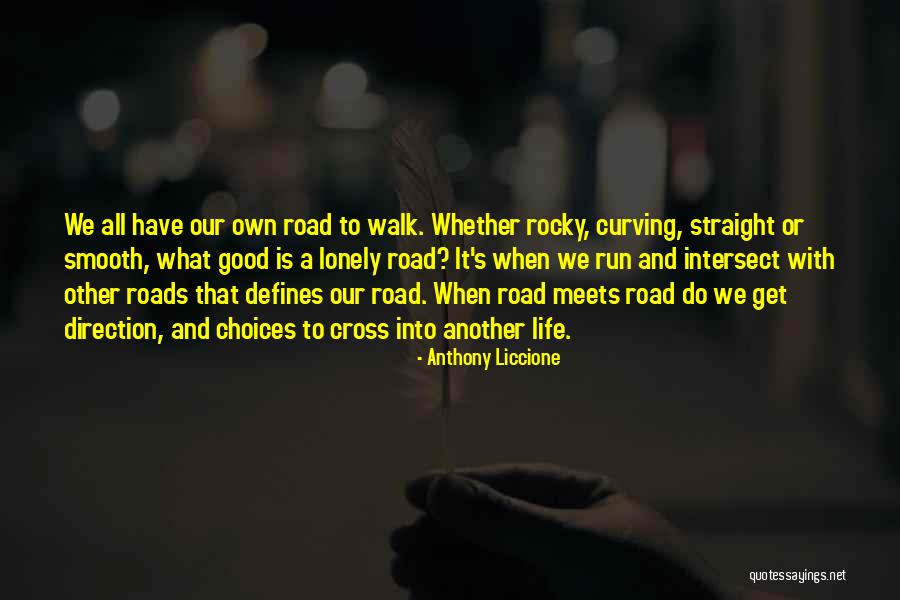 We all have our own road to walk. Whether rocky, curving, straight or smooth, what good is a lonely road? It's when we run and intersect with other roads that defines our road. When road meets road do we get direction, and choices to cross into another life. — Anthony Liccione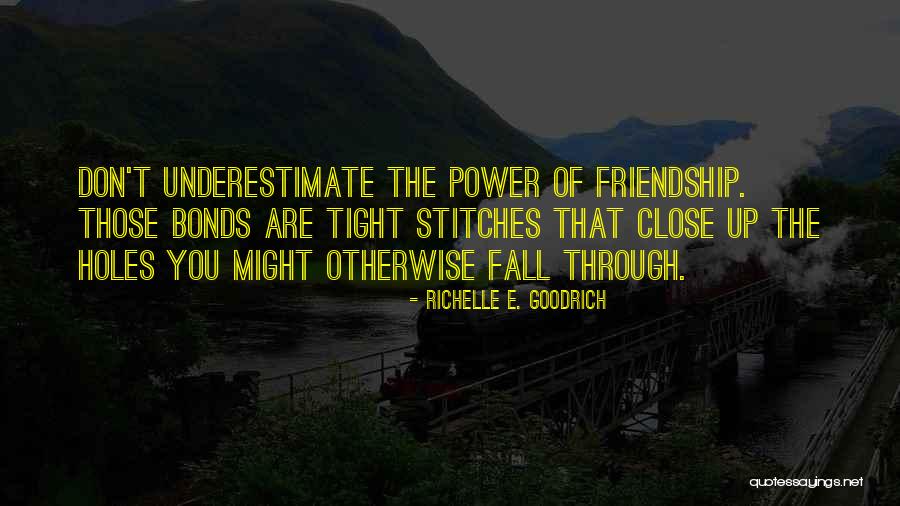 Don't underestimate the power of friendship. Those bonds are tight stitches that close up the holes you might otherwise fall through. — Richelle E. Goodrich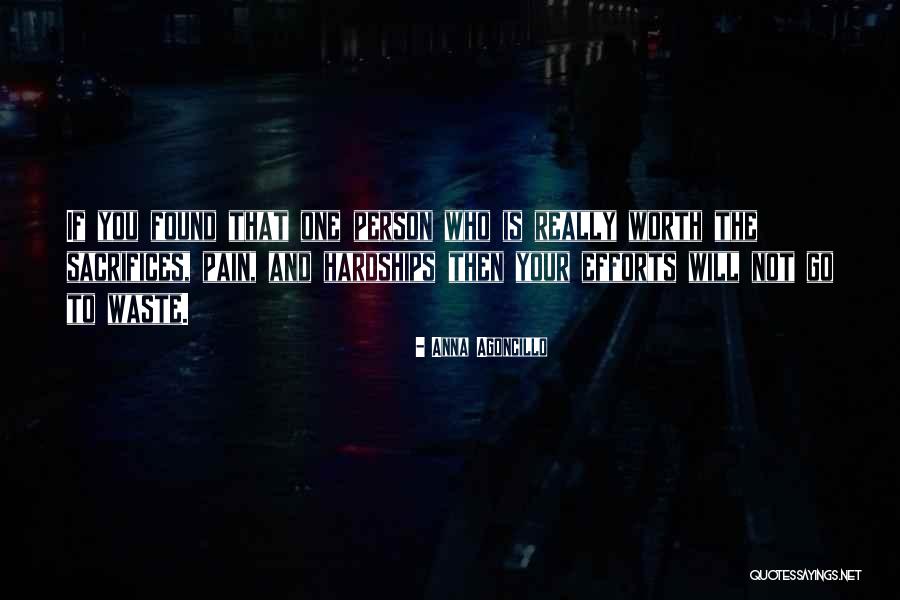 If you found that one person who is really worth the sacrifices, pain, and hardships then your efforts will not go to waste. — Anna Agoncillo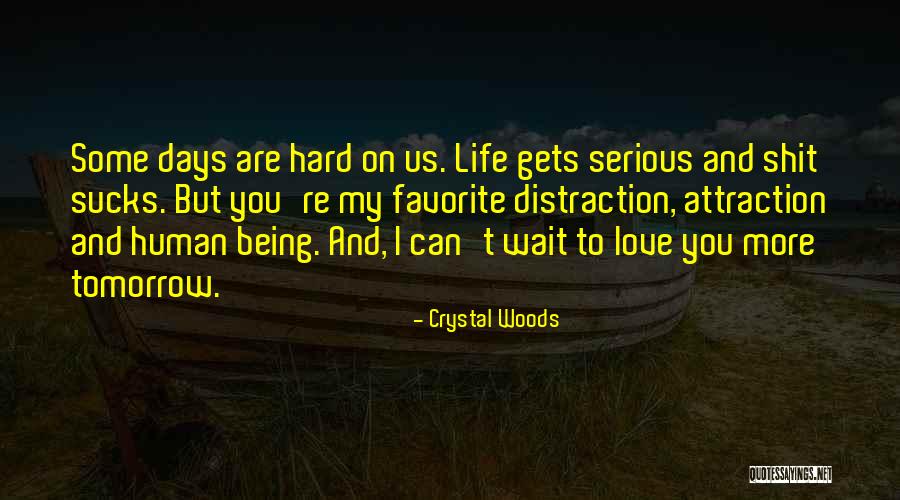 Some days are hard on us. Life gets serious and shit sucks. But you're my favorite distraction, attraction and human being. And, I can't wait to love you more tomorrow. — Crystal Woods