Quotes & Sayings About Obtaining Happiness
Enjoy reading and share 9 famous quotes about Obtaining Happiness with everyone.
Top Obtaining Happiness Quotes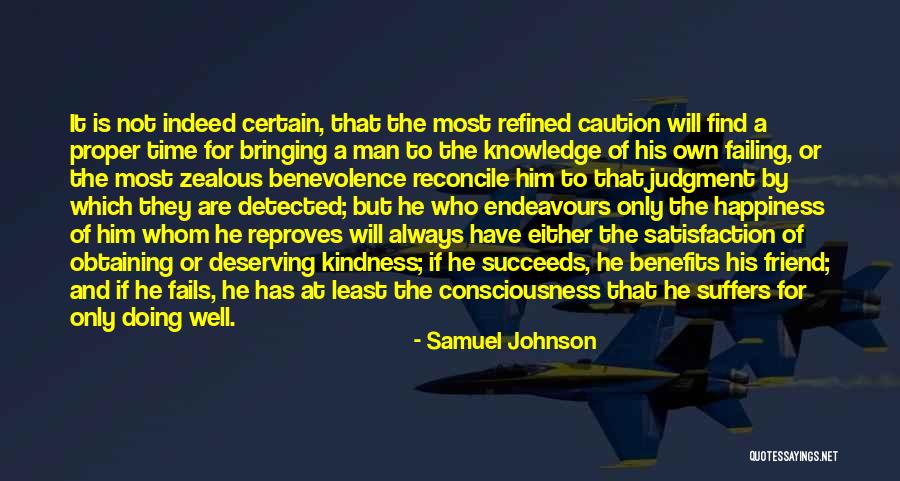 It is not indeed certain, that the most refined caution will find a proper time for bringing a man to the knowledge of his own failing, or the most zealous benevolence reconcile him to that judgment by which they are detected; but he who endeavours only the happiness of him whom he reproves will always have either the satisfaction of obtaining or deserving kindness; if he succeeds, he benefits his friend; and if he fails, he has at least the consciousness that he suffers for only doing well. — Samuel Johnson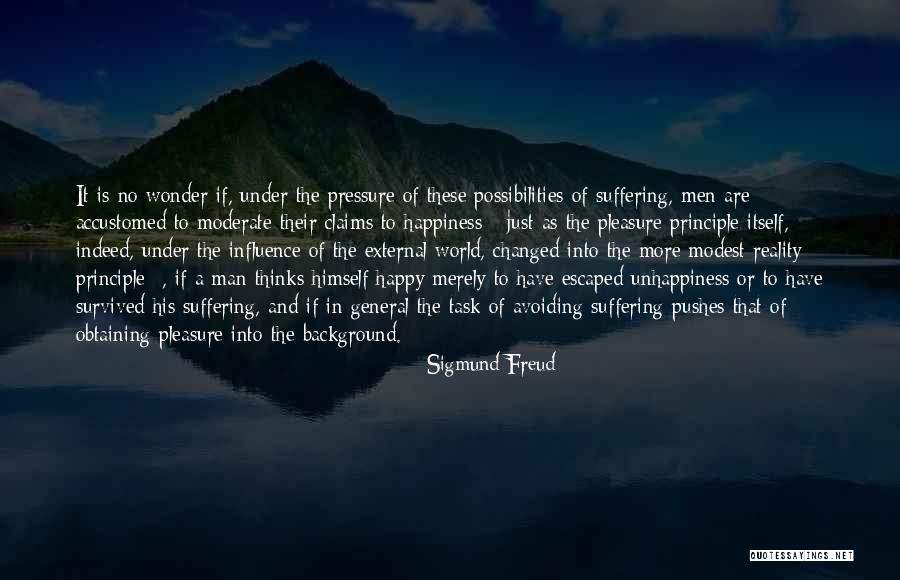 It is no wonder if, under the pressure of these possibilities of suffering, men are accustomed to moderate their claims to happiness - just as the pleasure principle itself, indeed, under the influence of the external world, changed into the more modest reality principle -, if a man thinks himself happy merely to have escaped unhappiness or to have survived his suffering, and if in general the task of avoiding suffering pushes that of obtaining pleasure into the background. — Sigmund Freud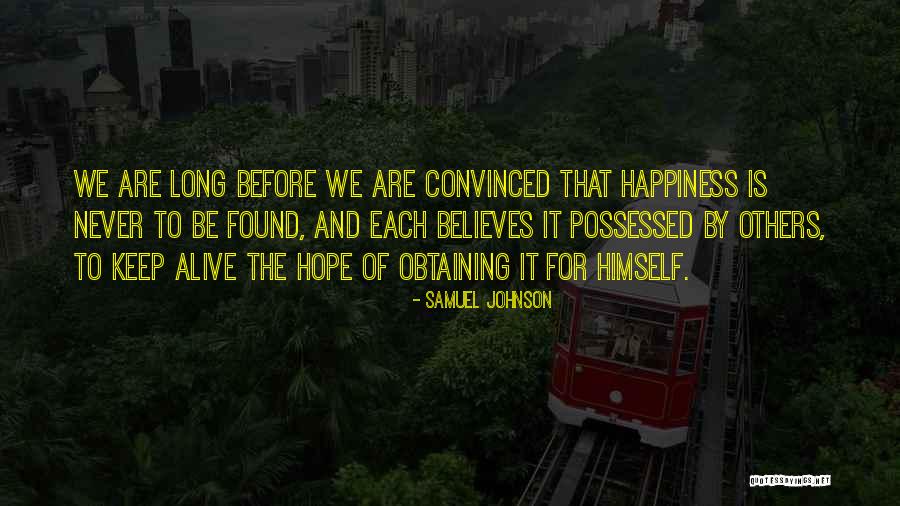 We are long before we are convinced that happiness is never to be found, and each believes it possessed by others, to keep alive the hope of obtaining it for himself. — Samuel Johnson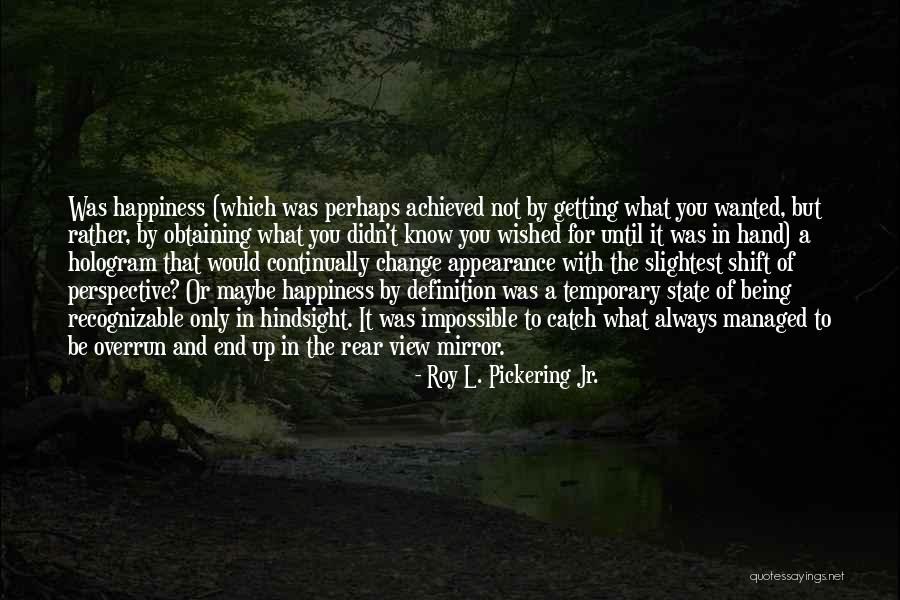 Was happiness (which was perhaps achieved not by getting what you wanted, but rather, by obtaining what you didn't know you wished for until it was in hand) a hologram that would continually change appearance with the slightest shift of perspective? Or maybe happiness by definition was a temporary state of being recognizable only in hindsight. It was impossible to catch what always managed to be overrun and end up in the rear view mirror. — Roy L. Pickering Jr.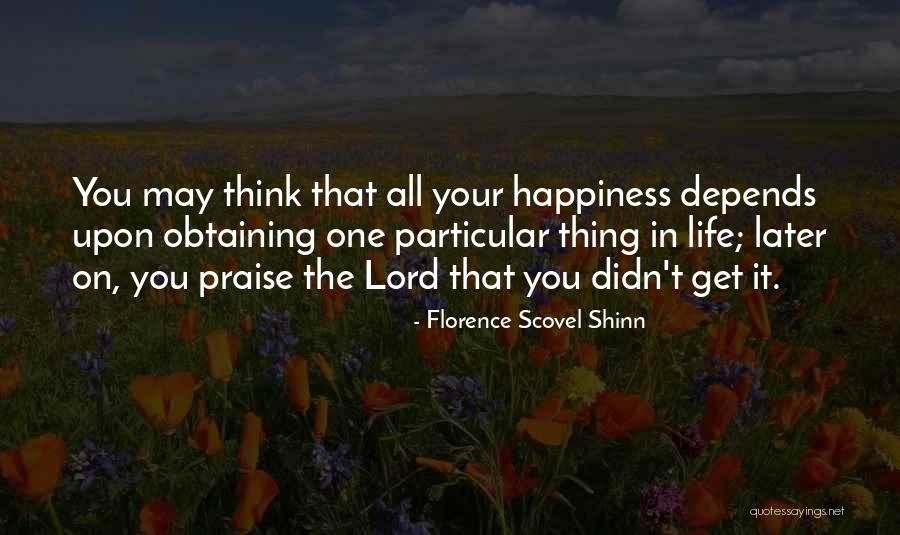 You may think that all your happiness depends upon obtaining one particular thing in life; later on, you praise the Lord that you didn't get it. — Florence Scovel Shinn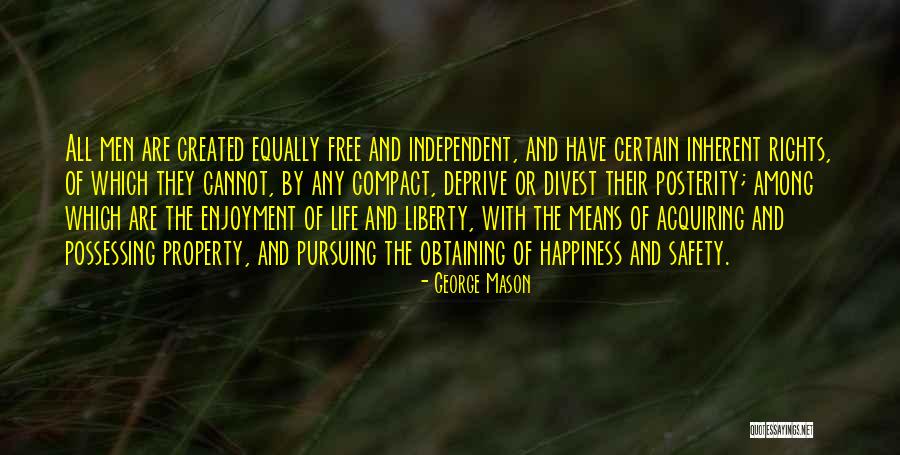 All men are created equally free and independent, and have certain inherent rights, of which they cannot, by any compact, deprive or divest their posterity; among which are the enjoyment of life and liberty, with the means of acquiring and possessing property, and pursuing the obtaining of happiness and safety. — George Mason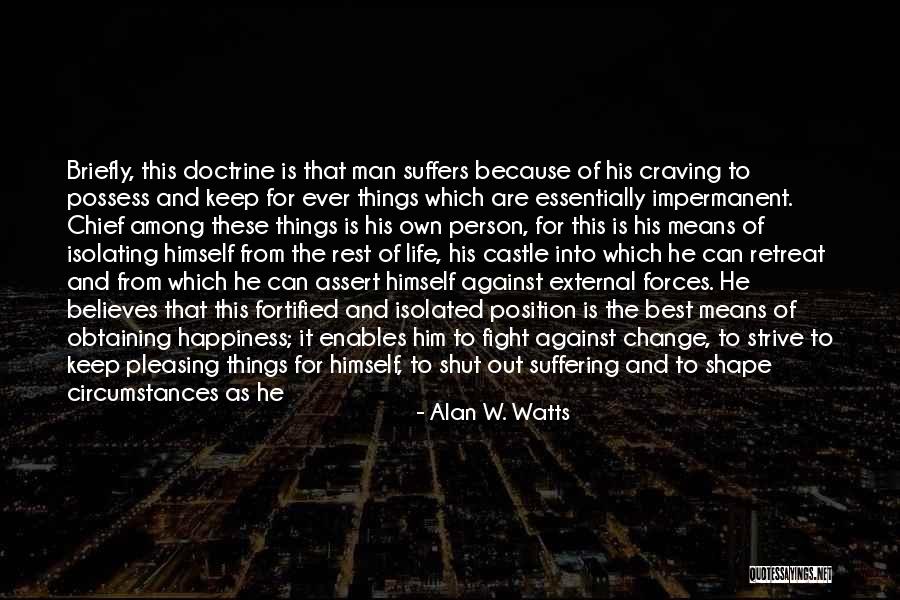 Briefly, this doctrine is that man suffers because of his craving to possess and keep for ever things which are essentially impermanent. Chief among these things is his own person, for this is his means of isolating himself from the rest of life, his castle into which he can retreat and from which he can assert himself against external forces. He believes that this fortified and isolated position is the best means of obtaining happiness; it enables him to fight against change, to strive to keep pleasing things for himself, to shut out suffering and to shape circumstances as he wills. In short, it is his means of resisting life. The — Alan W. Watts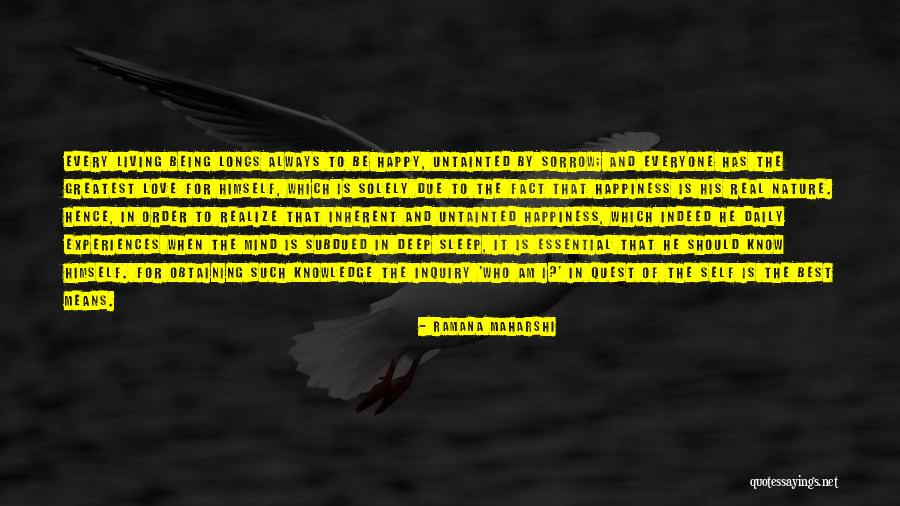 Every living being longs always to be happy, untainted by sorrow; and everyone has the greatest love for himself, which is solely due to the fact that happiness is his real nature. Hence, in order to realize that inherent and untainted happiness, which indeed he daily experiences when the mind is subdued in deep sleep, it is essential that he should know himself. For obtaining such knowledge the inquiry 'Who am I?' in quest of the Self is the best means. — Ramana Maharshi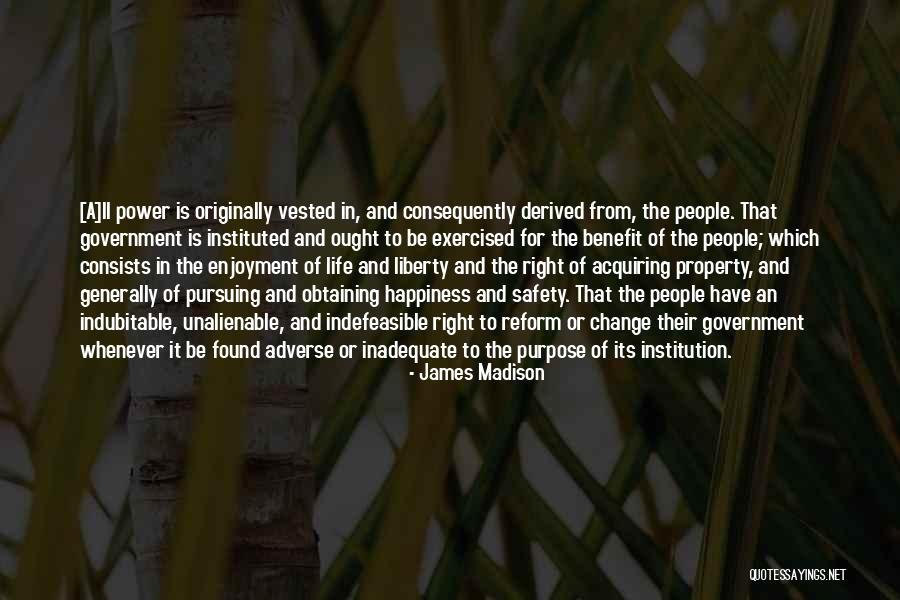 [A]ll power is originally vested in, and consequently derived from, the people. That government is instituted and ought to be exercised for the benefit of the people; which consists in the enjoyment of life and liberty and the right of acquiring property, and generally of pursuing and obtaining happiness and safety. That the people have an indubitable, unalienable, and indefeasible right to reform or change their government whenever it be found adverse or inadequate to the purpose of its institution. — James Madison