Quotes & Sayings About Negative Comparison
Enjoy reading and share 5 famous quotes about Negative Comparison with everyone.
Top Negative Comparison Quotes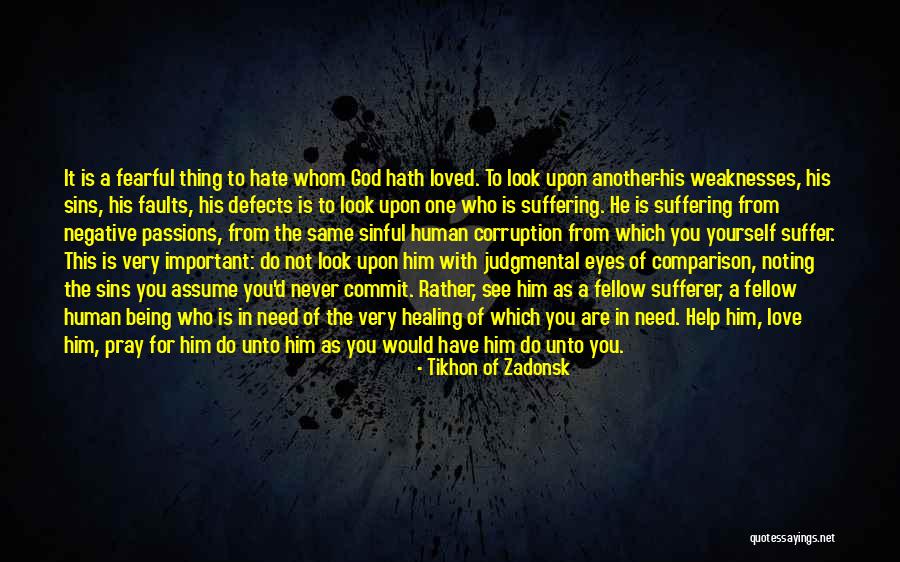 It is a fearful thing to hate whom God hath loved. To look upon another-his weaknesses, his sins, his faults, his defects is to look upon one who is suffering. He is suffering from negative passions, from the same sinful human corruption from which you yourself suffer. This is very important: do not look upon him with judgmental eyes of comparison, noting the sins you assume you'd never commit. Rather, see him as a fellow sufferer, a fellow human being who is in need of the very healing of which you are in need. Help him, love him, pray for him do unto him as you would have him do unto you. — Tikhon Of Zadonsk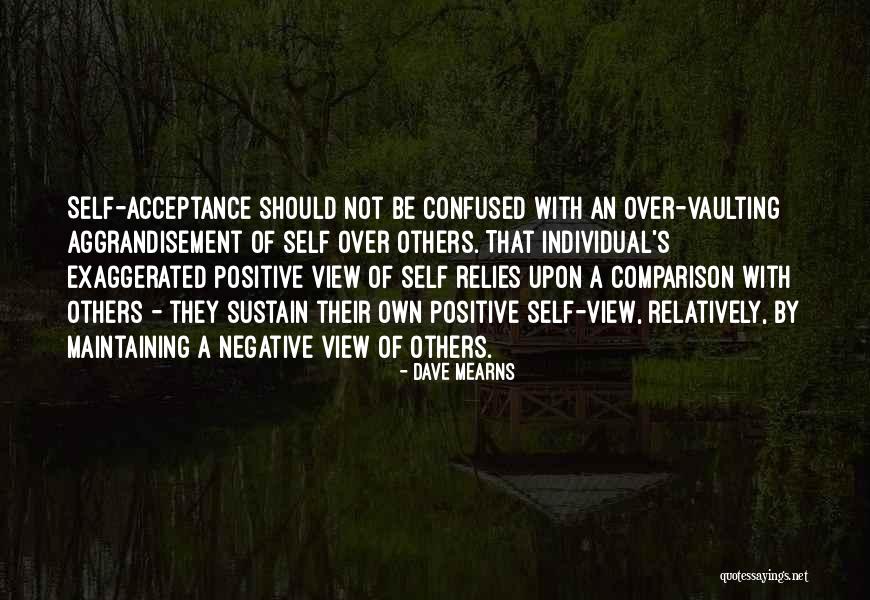 Self-acceptance should not be confused with an over-vaulting aggrandisement of self over others. That individual's exaggerated positive view of self relies upon a comparison with others - they sustain their own positive self-view, relatively, by maintaining a negative view of others. — Dave Mearns
I always imagine the world and myself above it and how minute one negative person's voice is in comparison to the amount of people that are in the world. — Jessie J.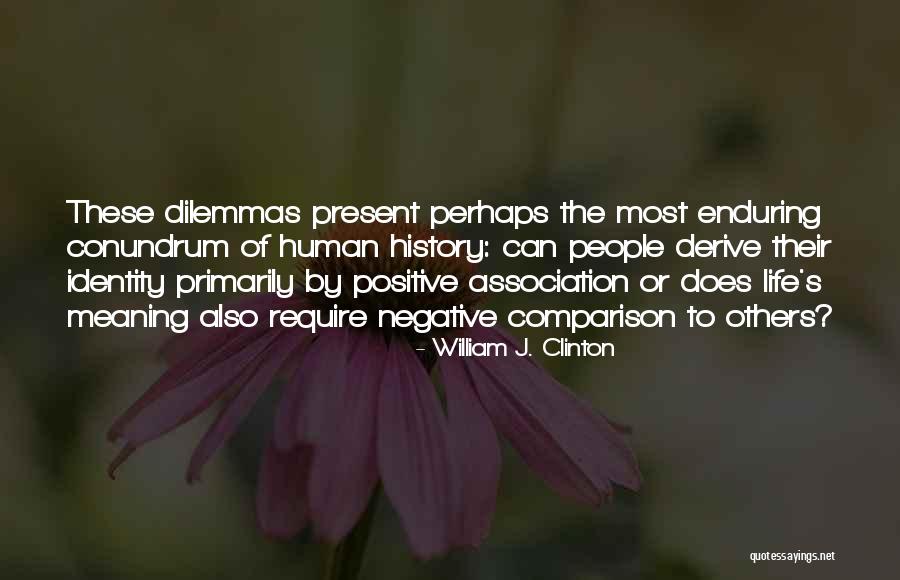 These dilemmas present perhaps the most enduring conundrum of human history: can people derive their identity primarily by positive association or does life's meaning also require negative comparison to others? — William J. Clinton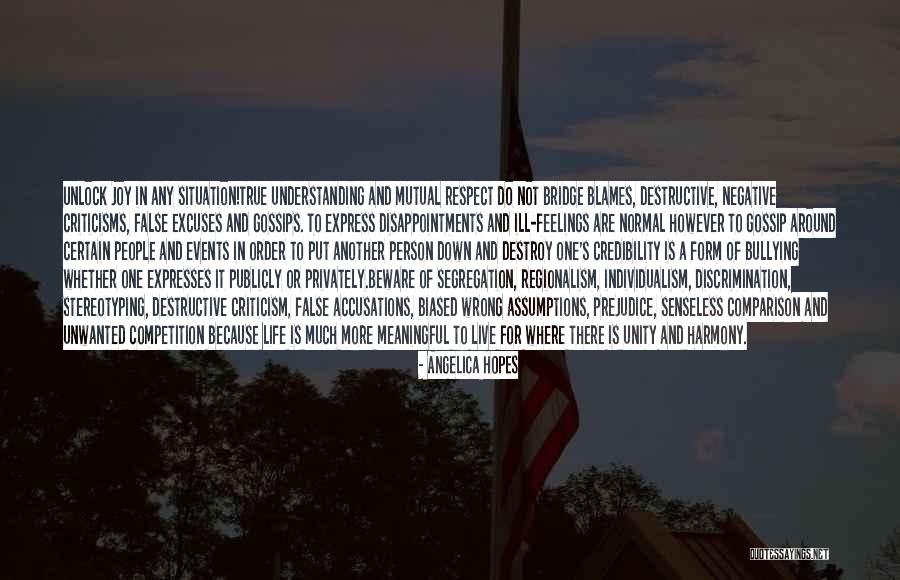 Unlock joy in any situation!
True understanding and mutual respect do not bridge blames, destructive, negative criticisms, false excuses and gossips. To express disappointments and ill-feelings are normal however to gossip around certain people and events in order to put another person down and destroy one's credibility is a form of bullying whether one expresses it publicly or privately.
Beware of segregation, regionalism, individualism, discrimination, stereotyping, destructive criticism, false accusations, biased wrong assumptions, prejudice, senseless comparison and unwanted competition because life is much more meaningful to live for where there is unity and harmony. — Angelica Hopes