Marriage Failing Quotes & Sayings
Enjoy reading and share 15 famous quotes about Marriage Failing with everyone.
Top Marriage Failing Quotes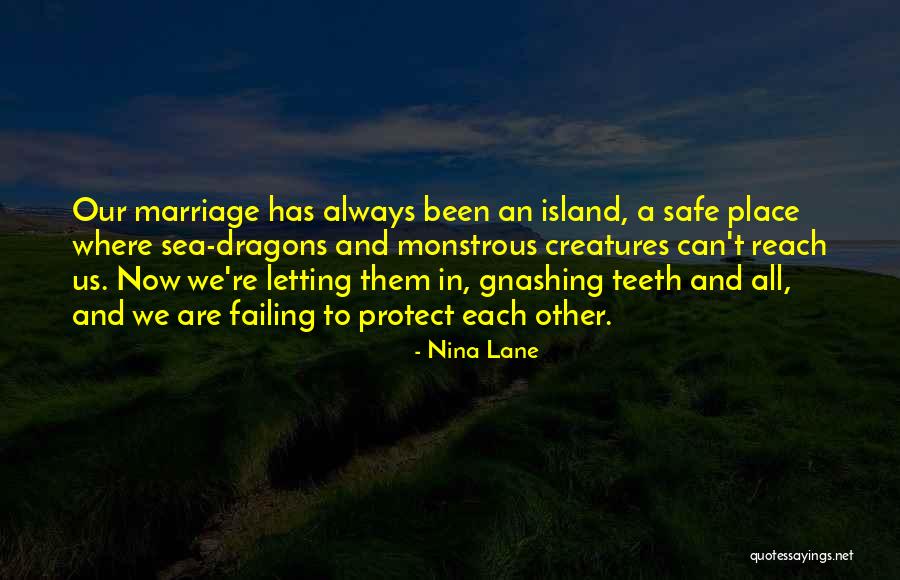 Our marriage has always been an island, a safe place where sea-dragons and monstrous creatures can't reach us. Now we're letting them in, gnashing teeth and all, and we are failing to protect each other. — Nina Lane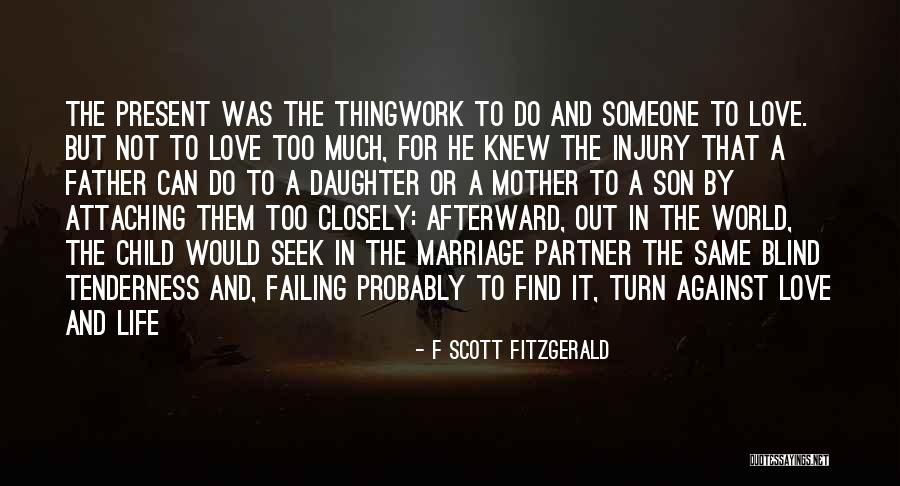 The present was the thing
work to do and someone to love. But not to love too much, for he knew the injury that a father can do to a daughter or a mother to a son by attaching them too closely: afterward, out in the world, the child would seek in the marriage partner the same blind tenderness and, failing probably to find it, turn against love and life — F Scott Fitzgerald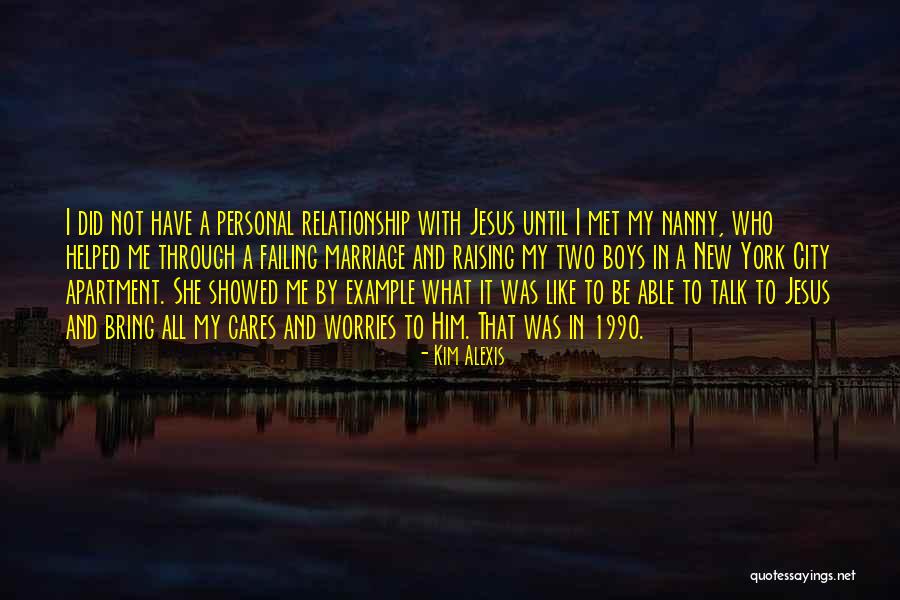 I did not have a personal relationship with Jesus until I met my nanny, who helped me through a failing marriage and raising my two boys in a New York City apartment. She showed me by example what it was like to be able to talk to Jesus and bring all my cares and worries to Him. That was in 1990. — Kim Alexis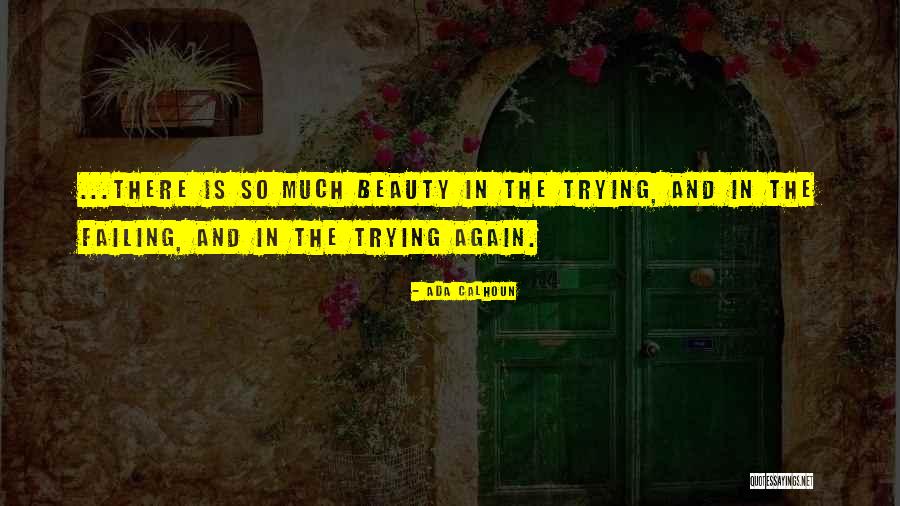 ...there is so much beauty in the trying, and in the failing, and in the trying again. — Ada Calhoun
Most Like an Arch This Marriage
Most like an arch - an entrance which upholds
and shores the stone-crush up the air like lace.
Mass made idea, and idea held in place.
A lock in time. Inside half-heaven unfolds.
Most like an arch - two weaknesses that lean
into a strength. Two fallings become firm.
Two joined abeyances become a term
naming the fact that teaches fact to mean.
Not quite that? Not much less. World as it is, what's strong and separate falters. All I do
at piling stone on stone apart from you
is roofless around nothing. Till we kiss
I am no more than upright and unset.
It is by falling in and in we make
the all-bearing point, for one another's sake,
in faultless failing, raised by our own weight. — John Ciardi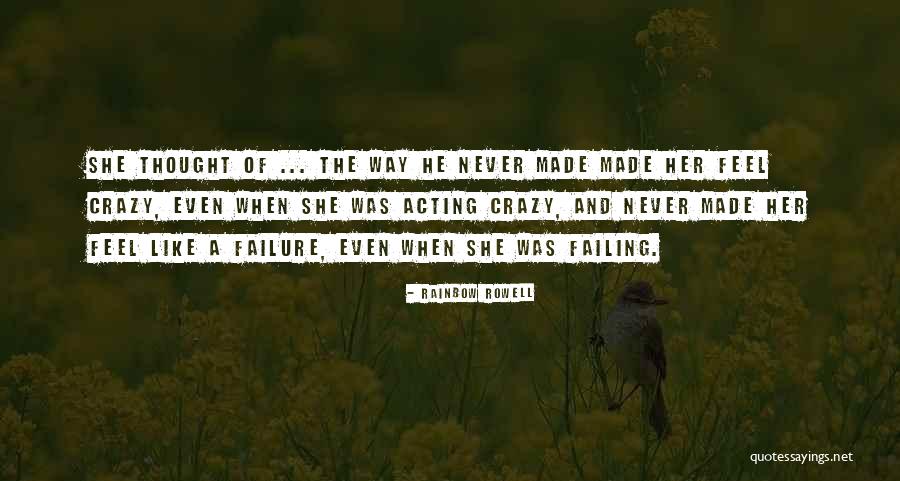 She thought of ... the way he never made made her feel crazy, even when she was acting crazy, and never made her feel like a failure, even when she was failing. — Rainbow Rowell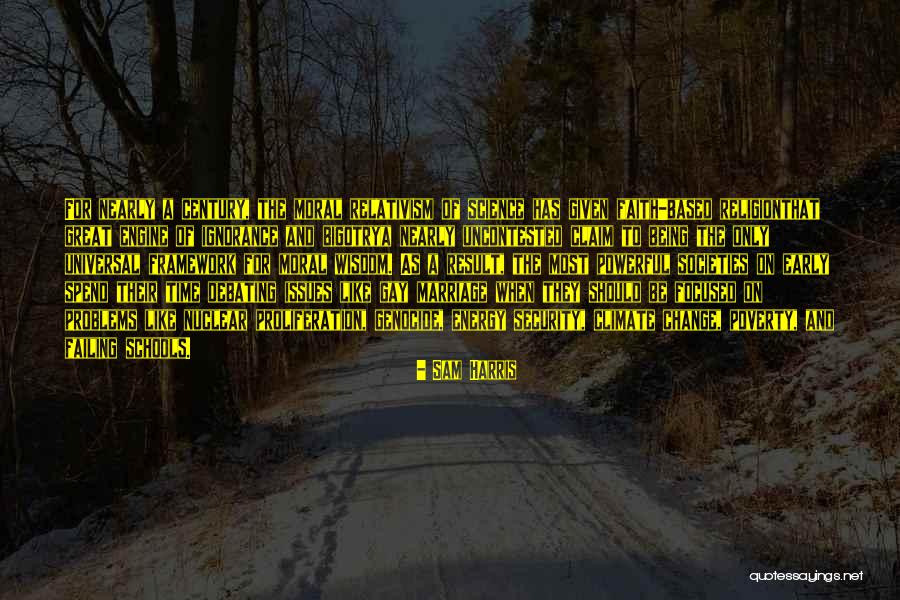 For nearly a century, the moral relativism of science has given faith-based religion
that great engine of ignorance and bigotry
a nearly uncontested claim to being the only universal framework for moral wisdom. As a result, the most powerful societies on early spend their time debating issues like gay marriage when they should be focused on problems like nuclear proliferation, genocide, energy security, climate change, poverty, and failing schools. — Sam Harris
Like the market, conjugal society, consisting of marriage and family, is not the creation of the state. It is a pre-political institution, rooted in sex difference and procreation. Given the pre-political nature of conjugal society, the state regulates it rightly by recognizing it as a natural fact with its own norms and purposes. The state ought not treat conjugal society as its own creation. Where there is evidence that parents are failing in their duties to each other or to their children, the state may intervene. Absent this, however, the state ought to leave conjugal society, rooted in the union of one man and one woman, alone. — Jean Bethke Elshtain
Love is a devoted madness while marriage is a responsibility. But then it is possible to be devotedly mad and responsible at the same time, yes it is. And so this is how we should begin to see marriage: as it is, for what it is! Marriage needs to cease being an eternal ideal with the predestined ending of death! We must allow it to be and to appear as what it is! Perhaps if we approach marriage with eyes open to the reality of the nature of it, we will stop failing at it! We fail at it because we think of it as something it is not! We are romanced by an ideal that is not in touch with reality and that's why when we begin to discover the reality of it, we see ourselves as failures! It is a wild and blessed thing to want to spend the rest of your adult life with one person, growing and changing together, while stepping deeper into the depths of love; notwithstanding, we must understand that we may not get it "right" the first time. — C. JoyBell C.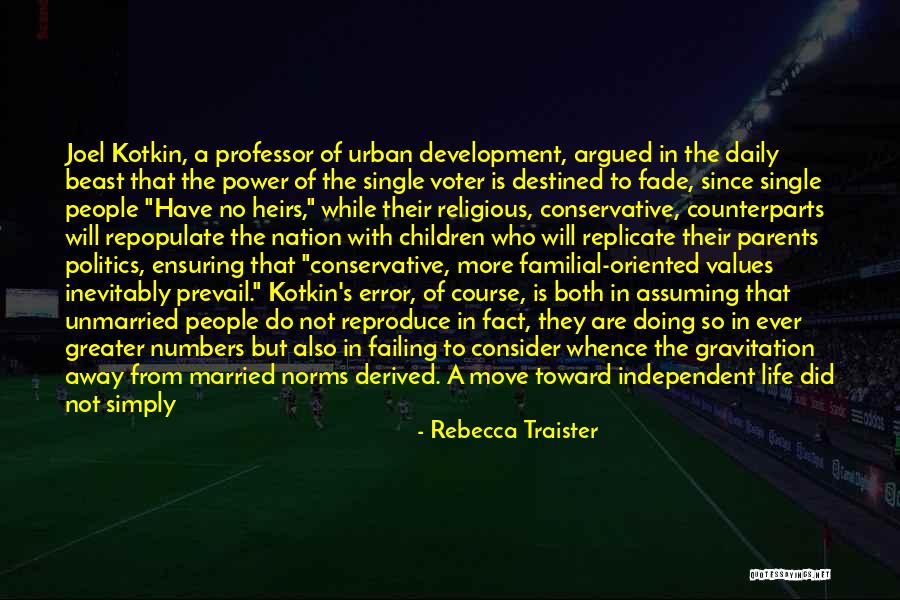 Joel Kotkin, a professor of urban development, argued in the daily beast that the power of the single voter is destined to fade, since single people "Have no heirs," while their religious, conservative, counterparts will repopulate the nation with children who will replicate their parents politics, ensuring that "conservative, more familial-oriented values inevitably prevail." Kotkin's error, of course, is both in assuming that unmarried people do not reproduce
in fact, they are doing so in ever greater numbers
but also in failing to consider whence the gravitation away from married norms derived. A move toward independent life did not simply emerge from the clamshell: it was born of generations of dissatisfaction with the inequalities of religious, conservative, social practice. — Rebecca Traister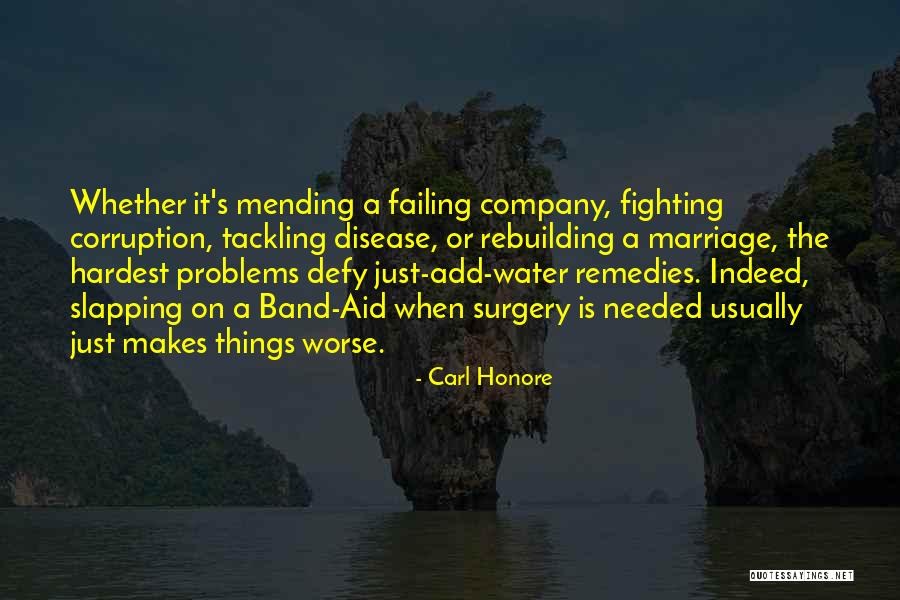 Whether it's mending a failing company, fighting corruption, tackling disease, or rebuilding a marriage, the hardest problems defy just-add-water remedies. Indeed, slapping on a Band-Aid when surgery is needed usually just makes things worse. — Carl Honore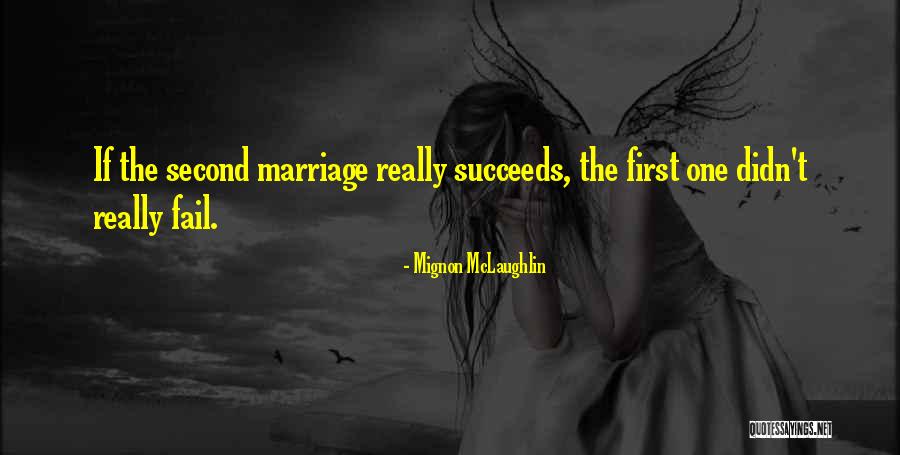 If the second marriage really succeeds, the first one didn't really fail. — Mignon McLaughlin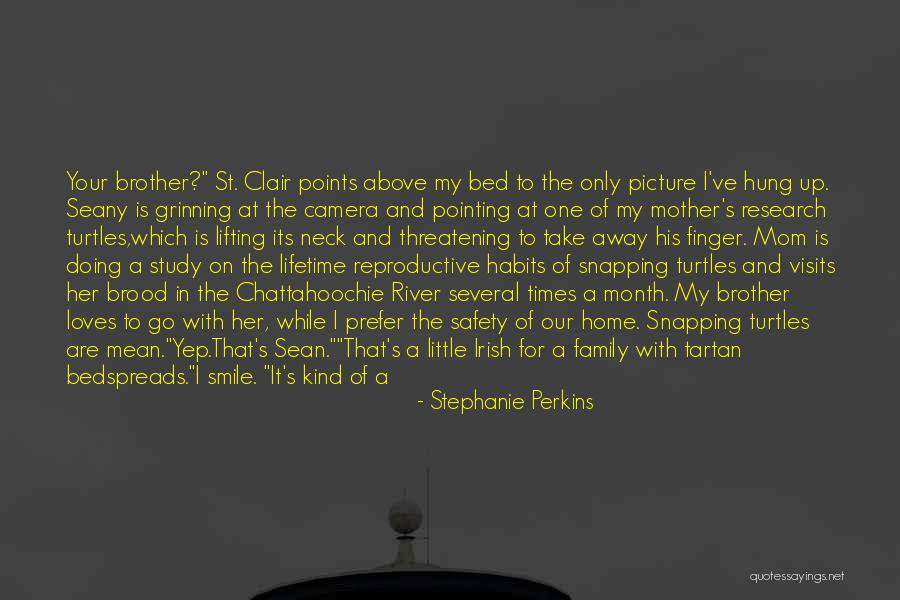 Your brother?" St. Clair points above my bed to the only picture I've hung up. Seany is grinning at the camera and pointing at one of my mother's research turtles,which is lifting its neck and threatening to take away his finger. Mom is doing a study on the lifetime reproductive habits of snapping turtles and visits her brood in the Chattahoochie River several times a month. My brother loves to go with her, while I prefer the safety of our home. Snapping turtles are mean.
"Yep.That's Sean."
"That's a little Irish for a family with tartan bedspreads."
I smile. "It's kind of a sore spot. My mom loved the name,but Granddad-my father's father-practically died when he heard it.He was rooting for Malcolm or Ewan or Dougal instead."
St. Clair laughs. "How old is he?"
"Seven.He's in the second grade."
"That's a big age difference."
"Well,he was either an accident or a last-ditch effort to save a failing marriage.I've never had the nerve to ask which. — Stephanie Perkins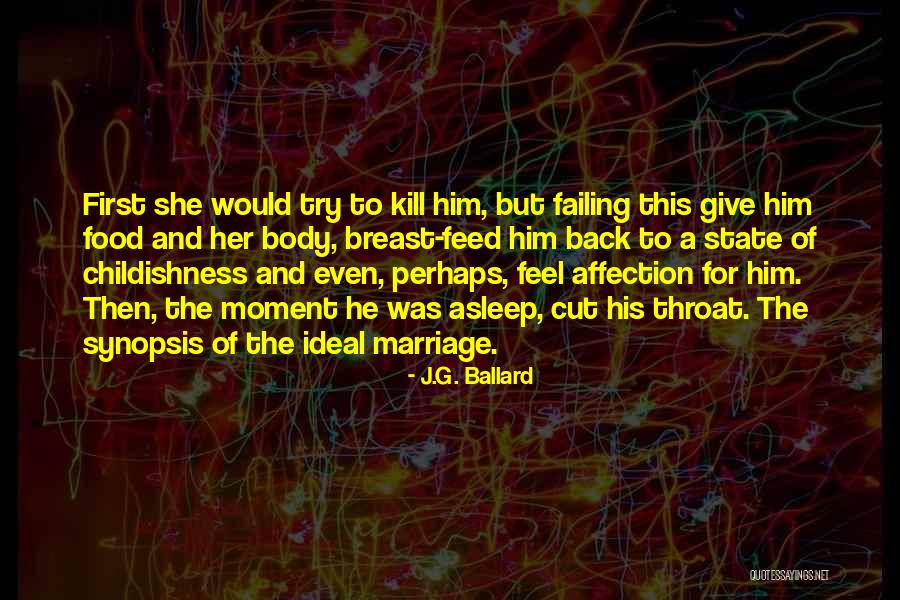 First she would try to kill him, but failing this give him food and her body, breast-feed him back to a state of childishness and even, perhaps, feel affection for him. Then, the moment he was asleep, cut his throat. The synopsis of the ideal marriage. — J.G. Ballard