Quotes & Sayings About Loving Husband And Father
Enjoy reading and share 16 famous quotes about Loving Husband And Father with everyone.
Top Loving Husband And Father Quotes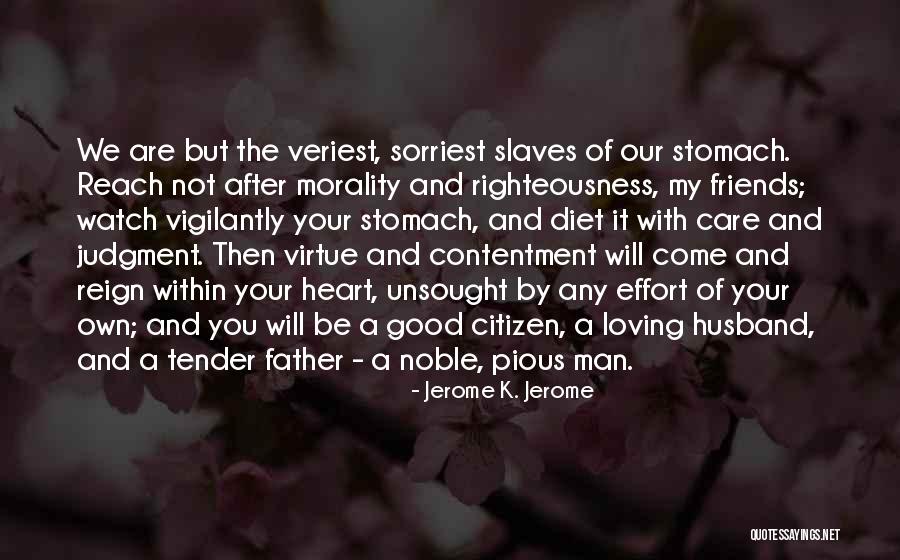 We are but the veriest, sorriest slaves of our stomach. Reach not after morality and righteousness, my friends; watch vigilantly your stomach, and diet it with care and judgment. Then virtue and contentment will come and reign within your heart, unsought by any effort of your own; and you will be a good citizen, a loving husband, and a tender father - a noble, pious man. — Jerome K. Jerome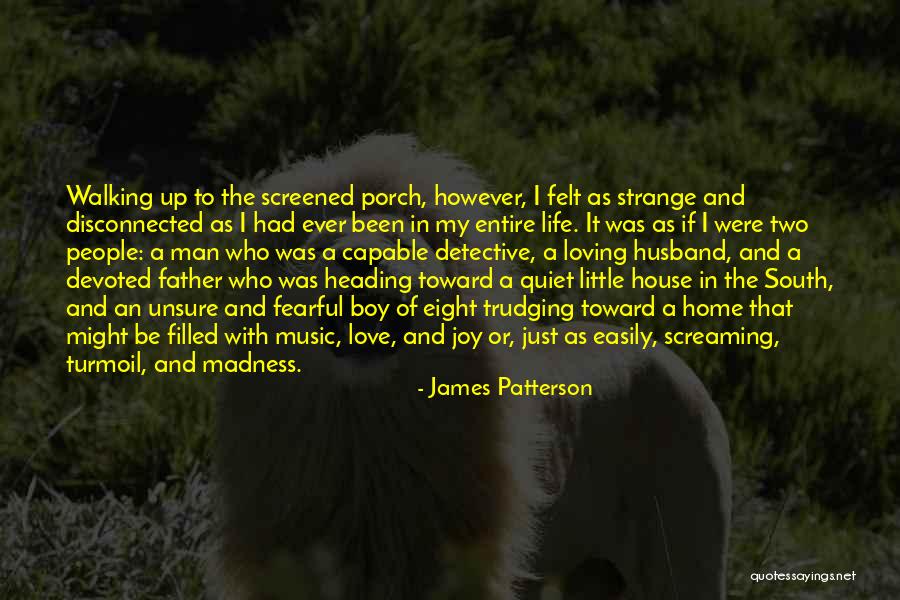 Walking up to the screened porch, however, I felt as strange and disconnected as I had ever been in my entire life. It was as if I were two people: a man who was a capable detective, a loving husband, and a devoted father who was heading toward a quiet little house in the South, and an unsure and fearful boy of eight trudging toward a home that might be filled with music, love, and joy or, just as easily, screaming, turmoil, and madness. — James Patterson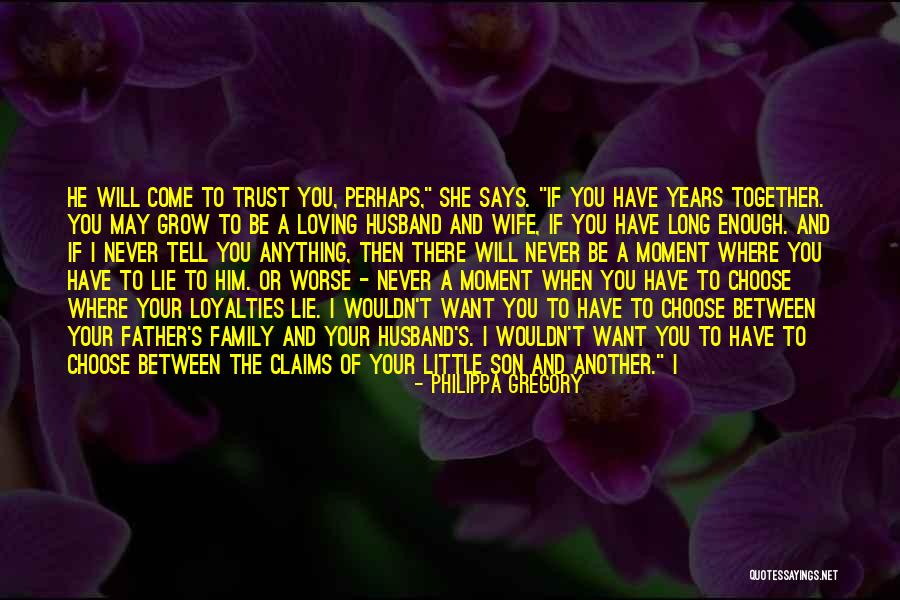 He will come to trust you, perhaps," she says. "If you have years together. You may grow to be a loving husband and wife, if you have long enough. And if I never tell you anything, then there will never be a moment where you have to lie to him. Or worse - never a moment when you have to choose where your loyalties lie. I wouldn't want you to have to choose between your father's family and your husband's. I wouldn't want you to have to choose between the claims of your little son and another." I — Philippa Gregory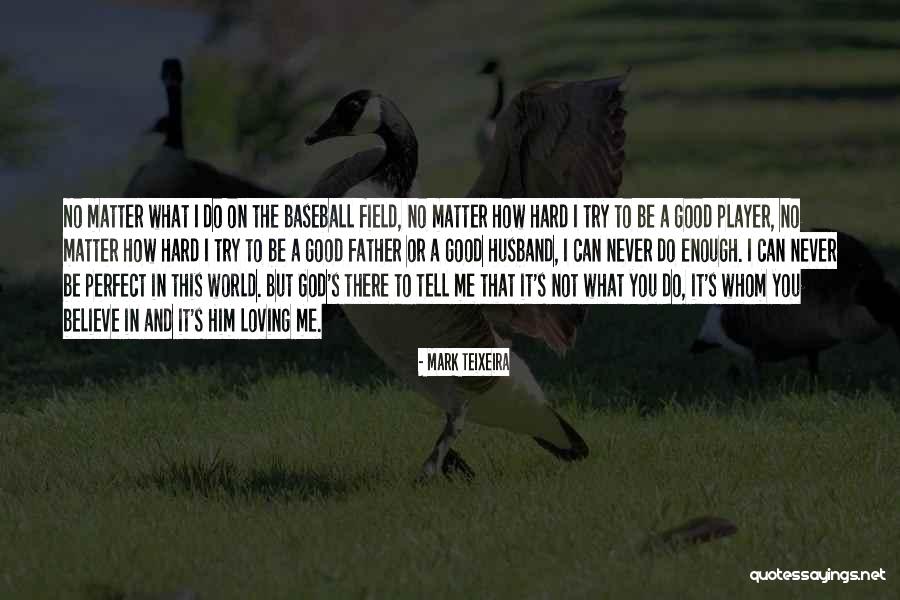 No matter what I do on the baseball field, no matter how hard I try to be a good player, no matter how hard I try to be a good father or a good husband, I can never do enough. I can never be perfect in this world. But God's there to tell me that it's not what you do, it's whom you believe in and it's Him loving me. — Mark Teixeira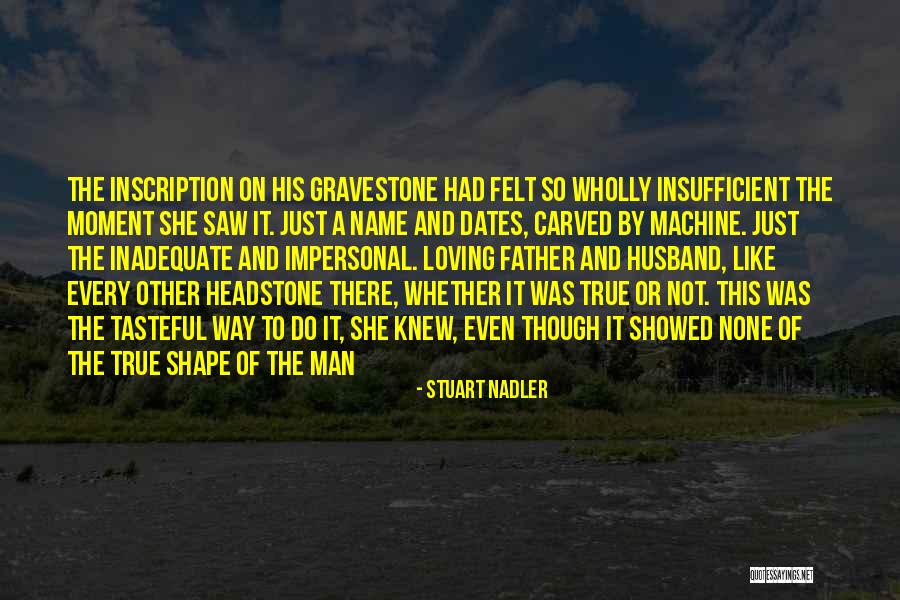 The inscription on his gravestone had felt so wholly insufficient the moment she saw it. Just a name and dates, carved by machine. Just the inadequate and impersonal. Loving Father and Husband, like every other headstone there, whether it was true or not. This was the tasteful way to do it, she knew, even though it showed none of the true shape of the man — Stuart Nadler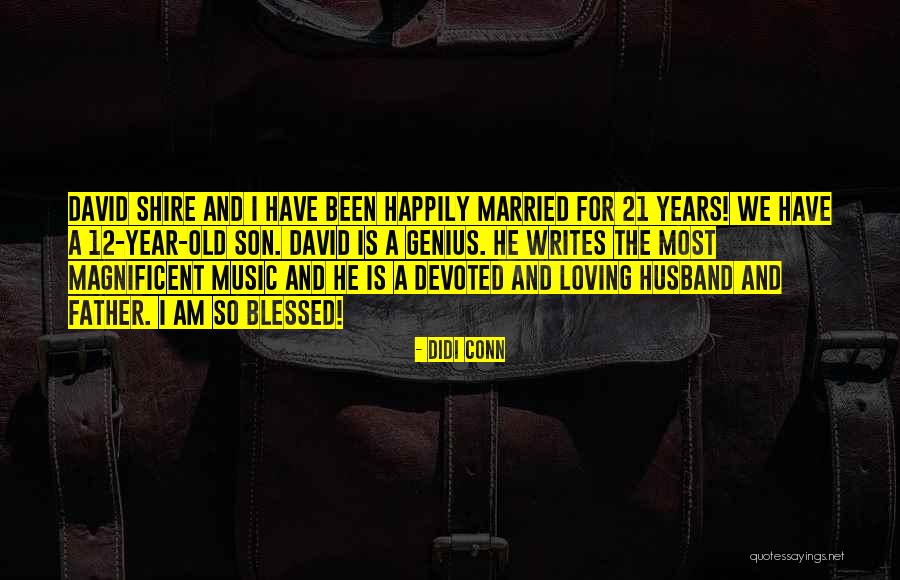 David Shire and I have been happily married for 21 years! We have a 12-year-old son. David is a genius. He writes the most magnificent music and he is a devoted and loving husband and father. I am so blessed! — Didi Conn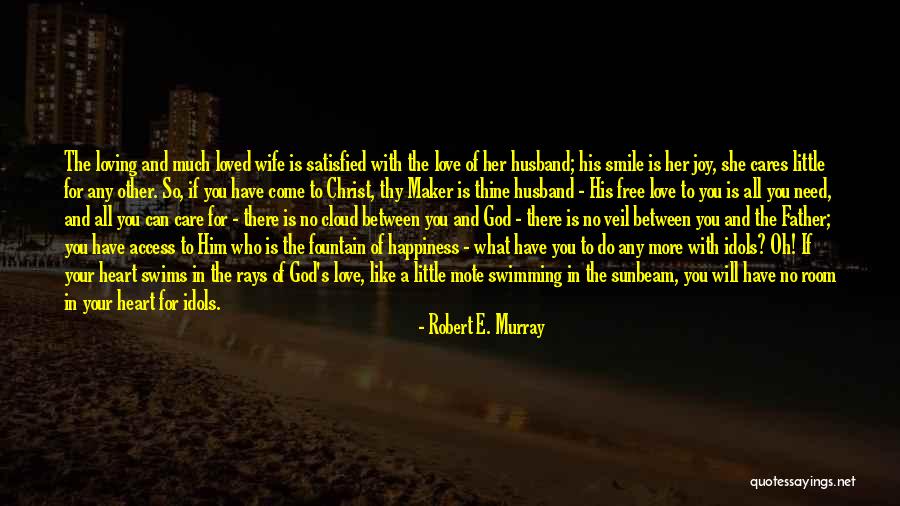 The loving and much loved wife is satisfied with the love of her husband; his smile is her joy, she cares little for any other. So, if you have come to Christ, thy Maker is thine husband - His free love to you is all you need, and all you can care for - there is no cloud between you and God - there is no veil between you and the Father; you have access to Him who is the fountain of happiness - what have you to do any more with idols? Oh! If your heart swims in the rays of God's love, like a little mote swimming in the sunbeam, you will have no room in your heart for idols. — Robert E. Murray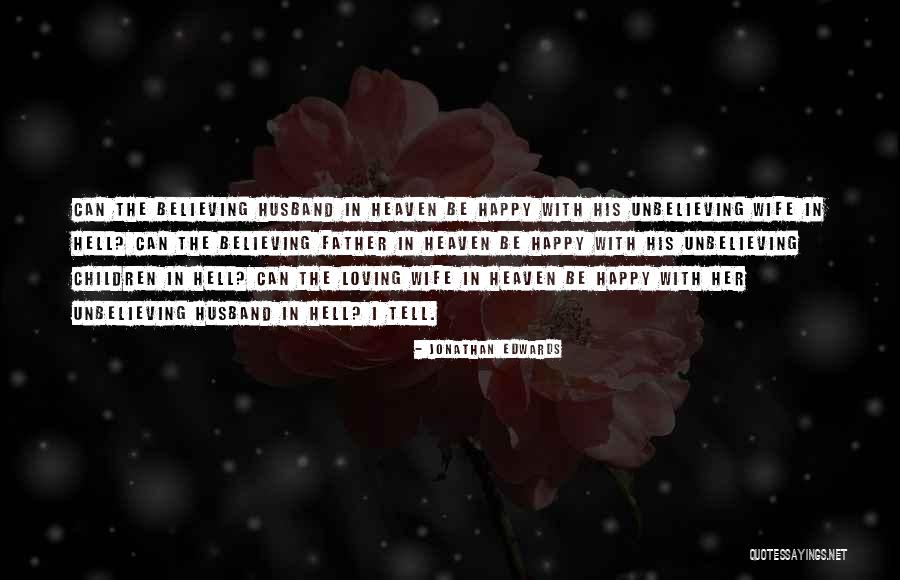 Can the believing husband in Heaven be happy with his unbelieving wife in Hell? Can the believing father in Heaven be happy with his unbelieving children in Hell? Can the loving wife in Heaven be happy with her unbelieving husband in Hell? I tell. — Jonathan Edwards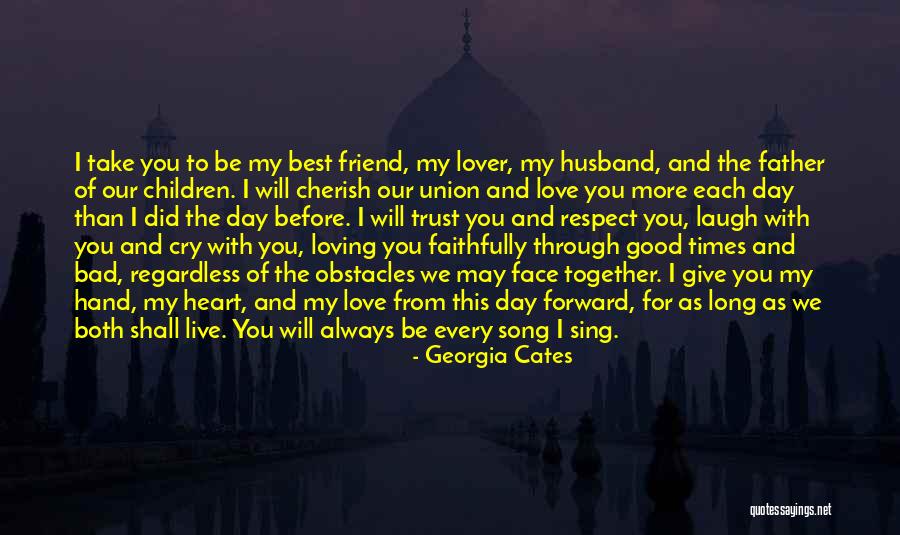 I take you to be my best friend, my lover, my husband, and the father of our children. I will cherish our union and love you more each day than I did the day before. I will trust you and respect
you, laugh with you and cry with you, loving you faithfully through good times and bad, regardless of the obstacles we may face together. I give you my hand, my heart, and my love from this day forward, for as long as we both shall live. You will always be every song I sing. — Georgia Cates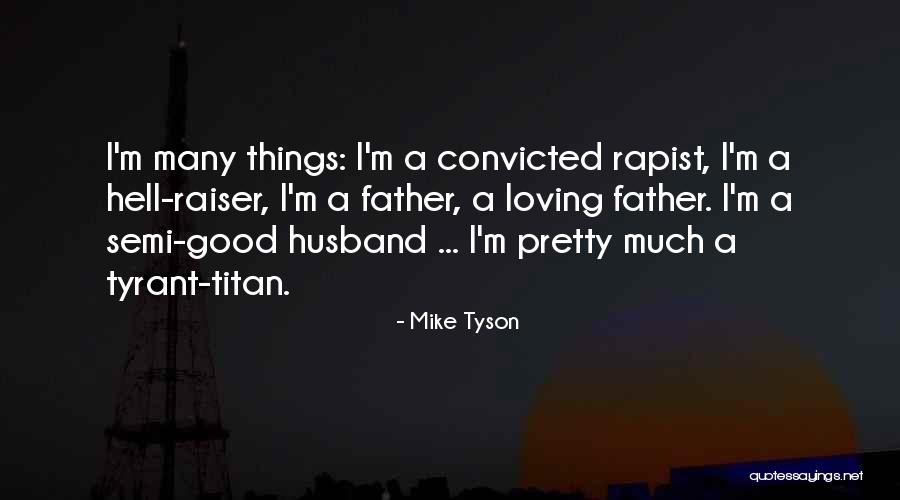 I'm many things: I'm a convicted rapist, I'm a hell-raiser, I'm a father, a loving father. I'm a semi-good husband ... I'm pretty much a tyrant-titan. — Mike Tyson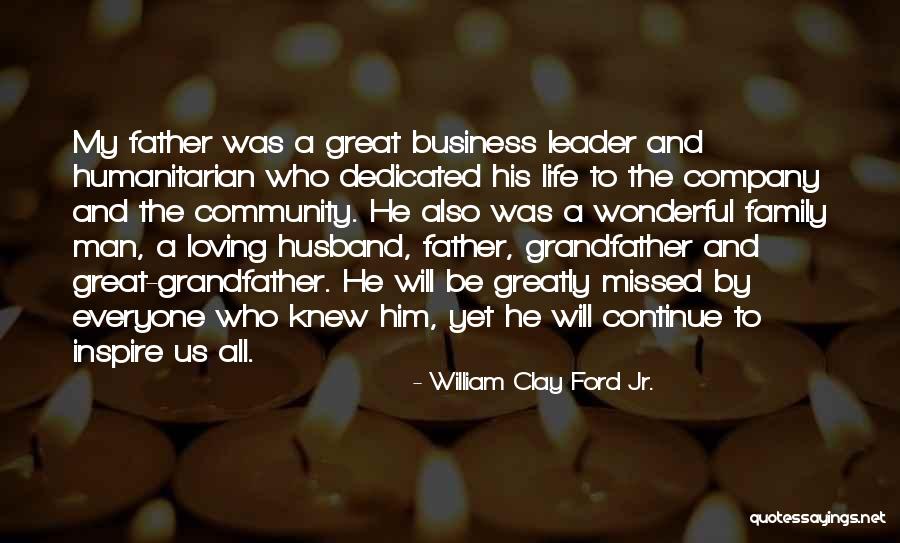 My father was a great business leader and humanitarian who dedicated his life to the company and the community. He also was a wonderful family man, a loving husband, father, grandfather and great-grandfather. He will be greatly missed by everyone who knew him, yet he will continue to inspire us all. — William Clay Ford Jr.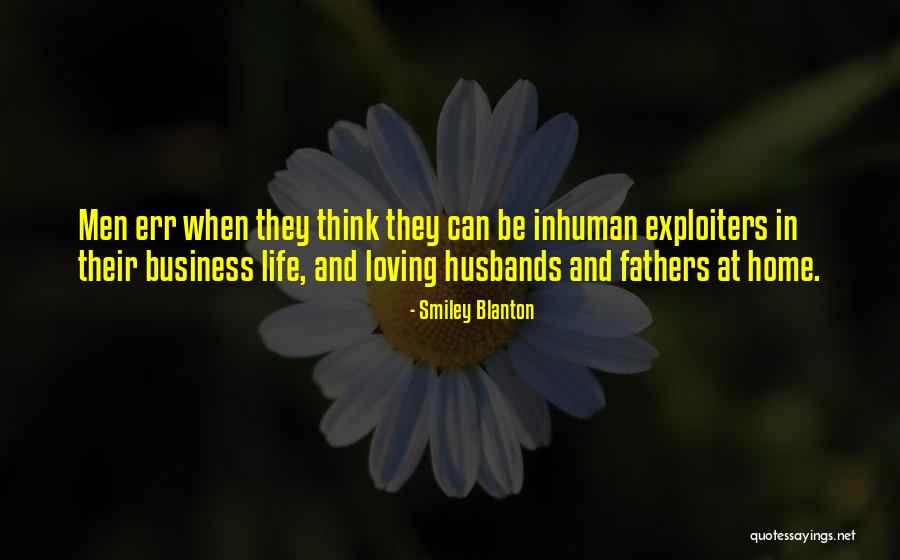 Men err when they think they can be inhuman exploiters in their business life, and loving husbands and fathers at home. — Smiley Blanton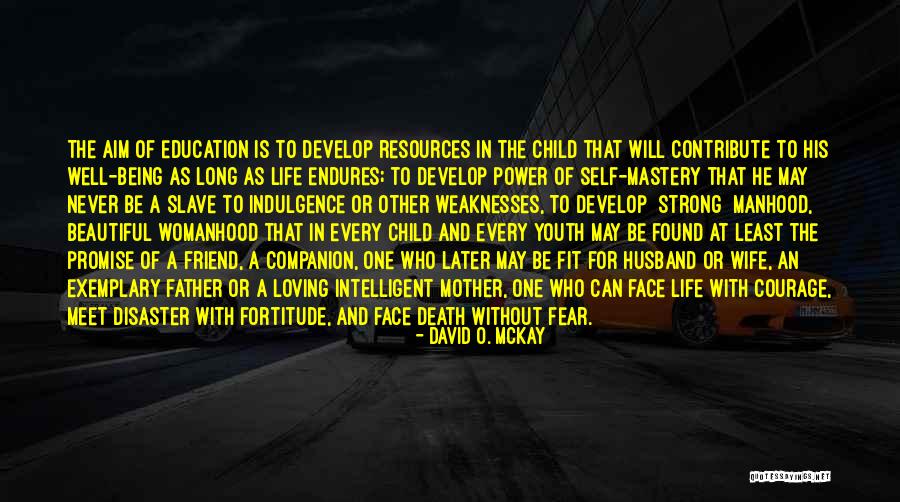 The aim of education is to develop resources in the child that will contribute to his well-being as long as life endures; to develop power of self-mastery that he may never be a slave to indulgence or other weaknesses, to develop [strong] manhood, beautiful womanhood that in every child and every youth may be found at least the promise of a friend, a companion, one who later may be fit for husband or wife, an exemplary father or a loving intelligent mother, one who can face life with courage, meet disaster with fortitude, and face death without fear. — David O. McKay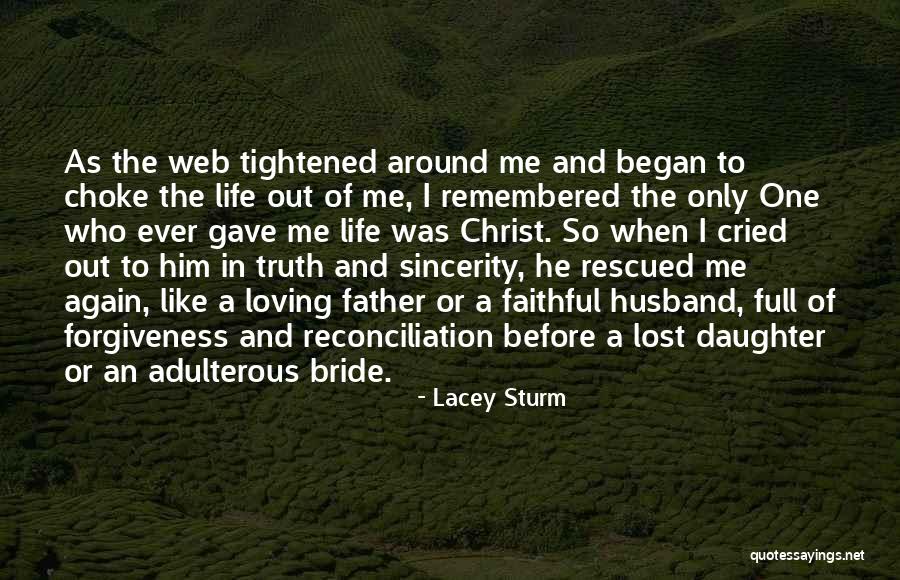 As the web tightened around me and began to choke the life out of me, I remembered the only One who ever gave me life was Christ. So when I cried out to him in truth and sincerity, he rescued me again, like a loving father or a faithful husband, full of forgiveness and reconciliation before a lost daughter or an adulterous bride. — Lacey Sturm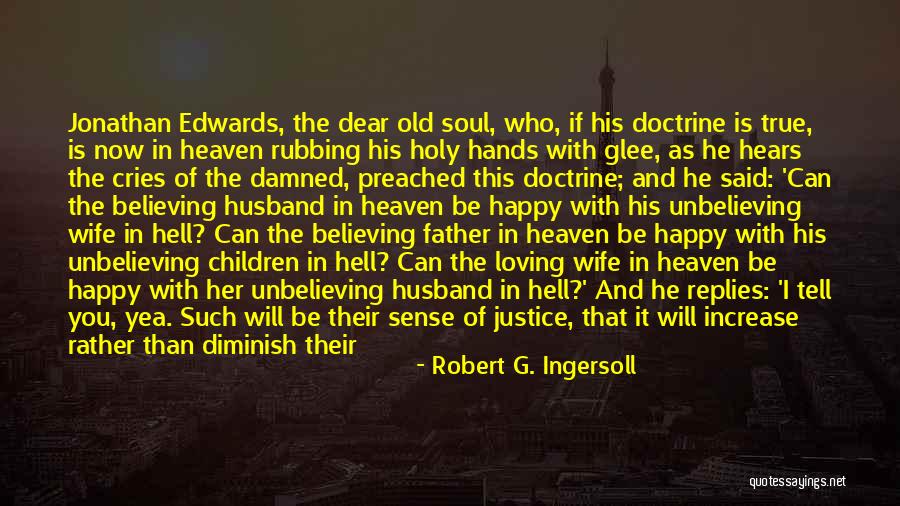 Jonathan Edwards, the dear old soul, who, if his doctrine is true, is now in heaven rubbing his holy hands with glee, as he hears the cries of the damned, preached this doctrine; and he said: 'Can the believing husband in heaven be happy with his unbelieving wife in hell? Can the believing father in heaven be happy with his unbelieving children in hell? Can the loving wife in heaven be happy with her unbelieving husband in hell?' And he replies: 'I tell you, yea. Such will be their sense of justice, that it will increase rather than diminish their bliss.' There is no wild beast in the jungles of Africa whose reputation would not be tarnished by the expression of such a doctrine.
These doctrines have been taught in the name of religion, in the name of universal forgiveness, in the name of infinite love and charity. — Robert G. Ingersoll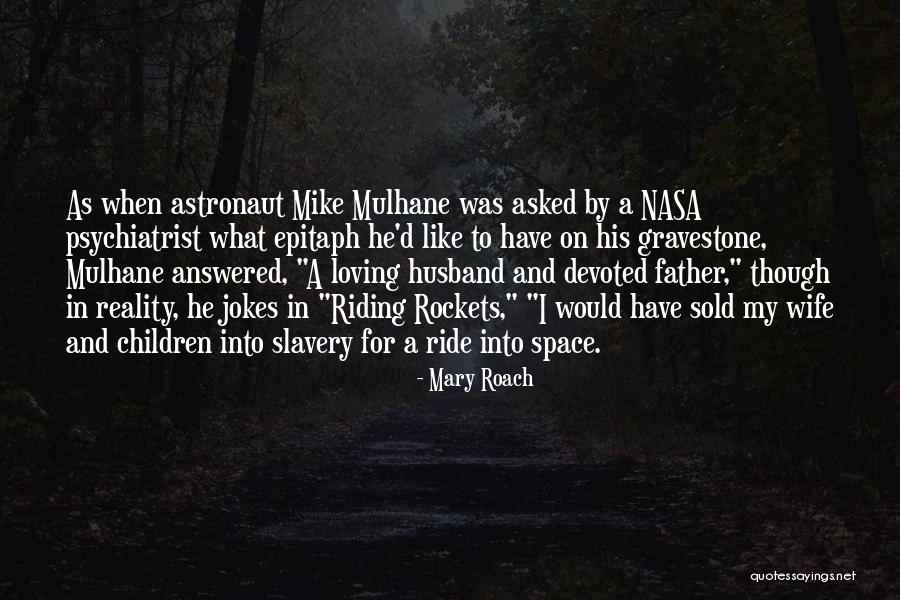 As when astronaut Mike Mulhane was asked by a NASA psychiatrist what epitaph he'd like to have on his gravestone, Mulhane answered, "A loving husband and devoted father," though in reality, he jokes in "Riding Rockets," "I would have sold my wife and children into slavery for a ride into space. — Mary Roach