Quotes & Sayings About Living The American Dream
Enjoy reading and share 33 famous quotes about Living The American Dream with everyone.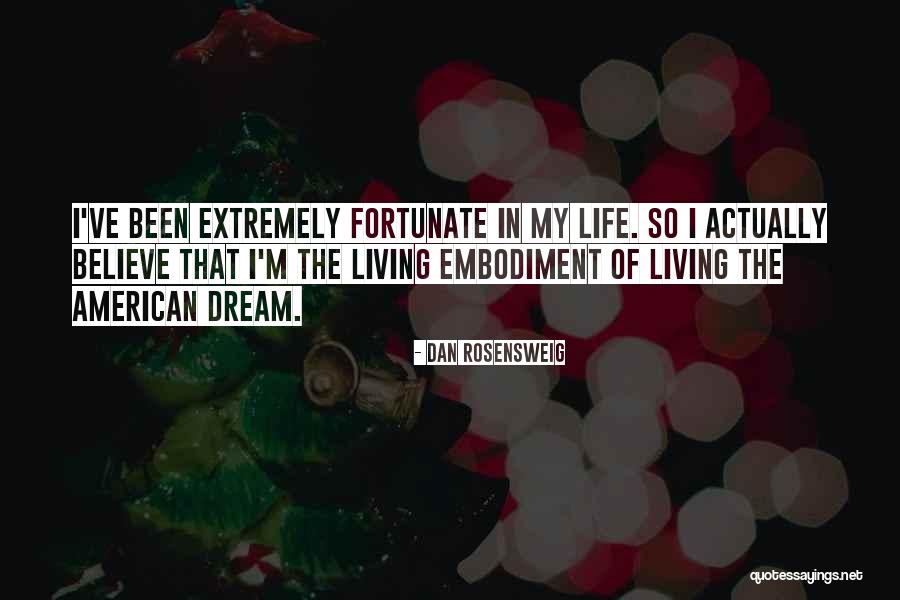 I've been extremely fortunate in my life. So I actually believe that I'm the living embodiment of living the American dream. — Dan Rosensweig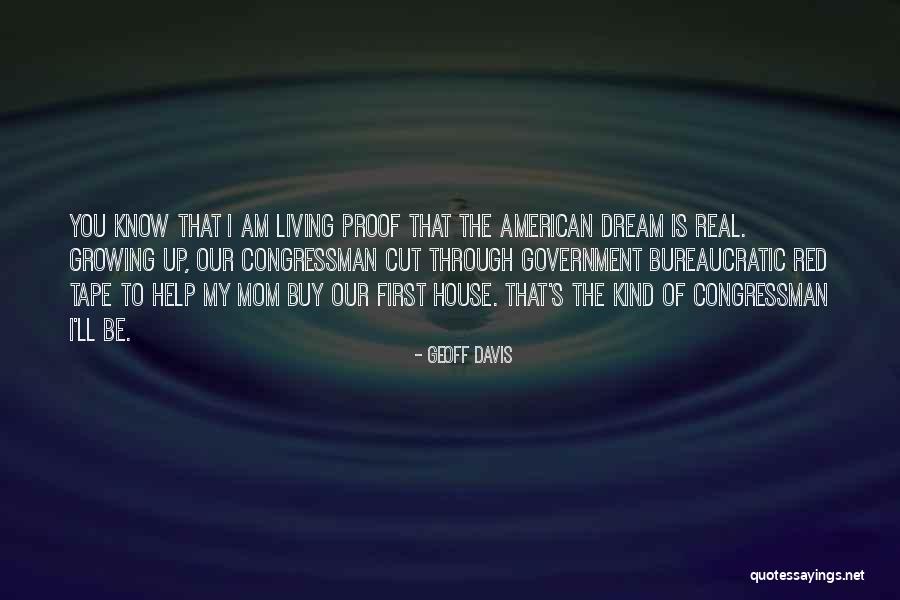 You know that I am living proof that the American Dream is real. Growing up, our congressman cut through government bureaucratic red tape to help my mom buy our first house. That's the kind of congressman I'll be. — Geoff Davis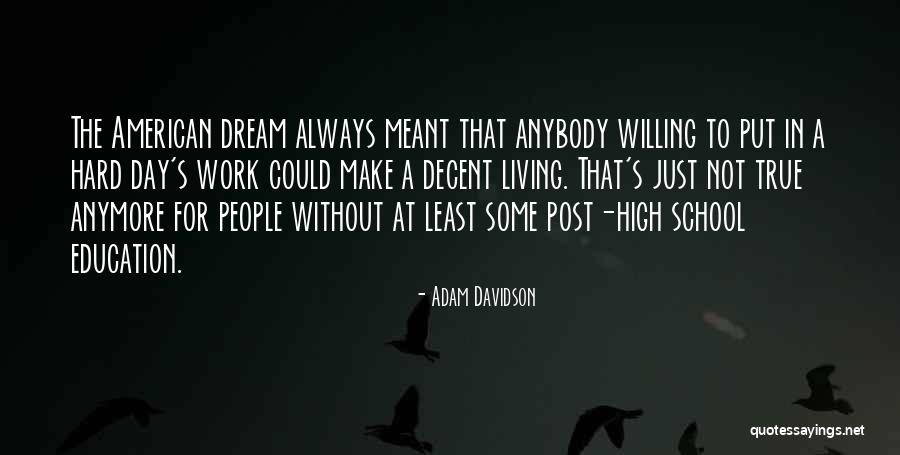 The American dream always meant that anybody willing to put in a hard day's work could make a decent living. That's just not true anymore for people without at least some post-high school education. — Adam Davidson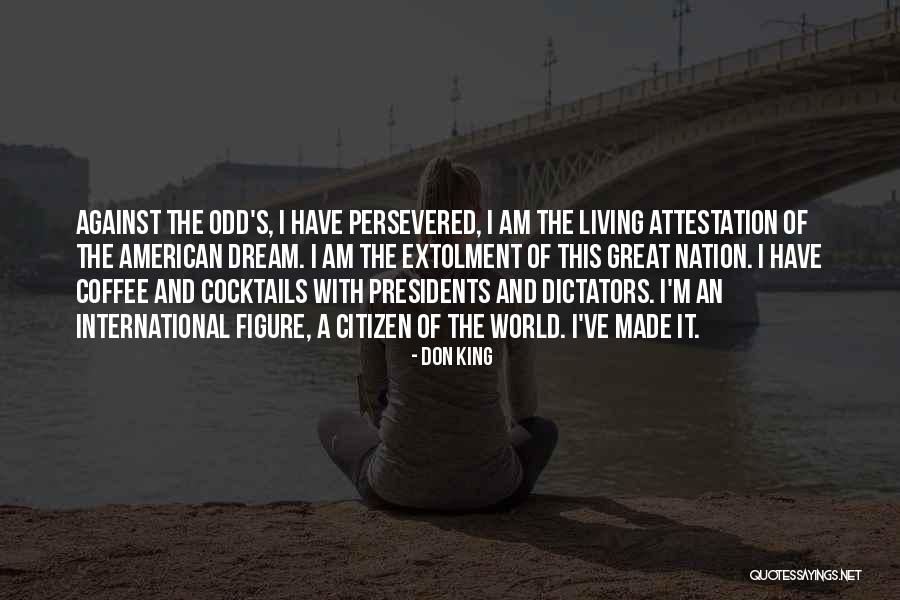 Against the odd's, I have persevered, I am the living attestation of the American dream. I am the extolment of this great nation. I have coffee and cocktails with presidents and dictators. I'm an international figure, a citizen of the world. I've made it. — Don King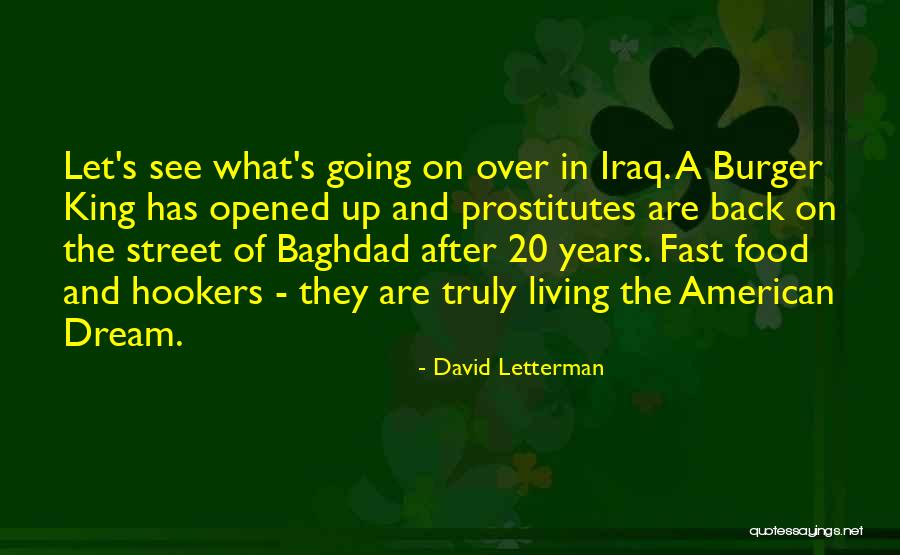 Let's see what's going on over in Iraq. A Burger King has opened up and prostitutes are back on the street of Baghdad after 20 years. Fast food and hookers - they are truly living the American Dream. — David Letterman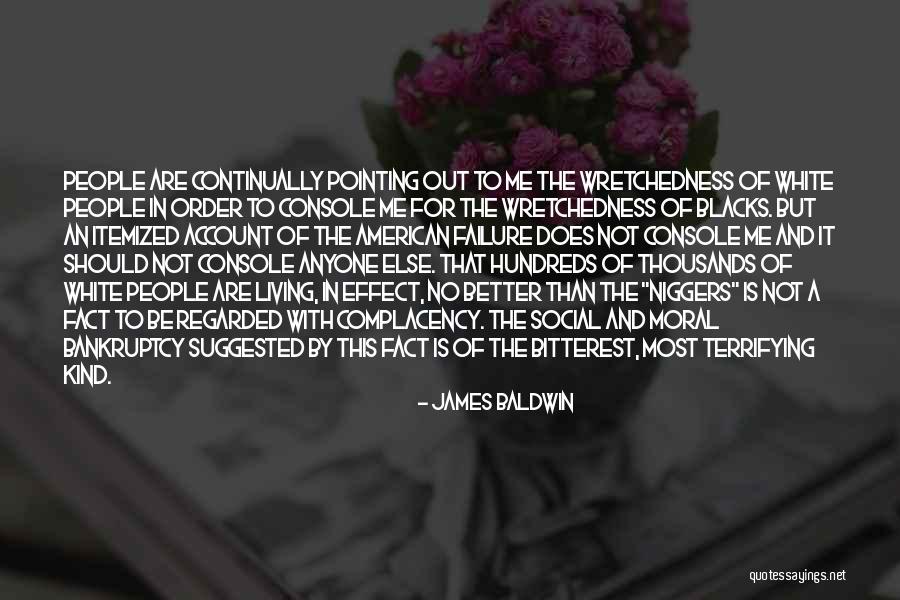 People are continually pointing out to me the wretchedness of white people in order to console me for the wretchedness of blacks. But an itemized account of the American failure does not console me and it should not console anyone else. That hundreds of thousands of white people are living, in effect, no better than the "niggers" is not a fact to be regarded with complacency. The social and moral bankruptcy suggested by this fact is of the bitterest, most terrifying kind. — James Baldwin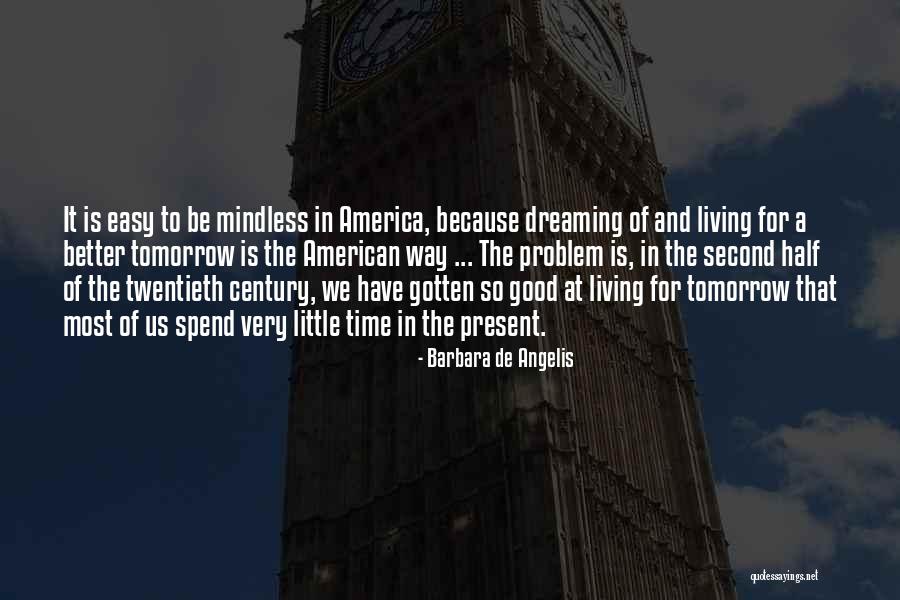 It is easy to be mindless in America, because dreaming of and living for a better tomorrow is the American way ... The problem is, in the second half of the twentieth century, we have gotten so good at living for tomorrow that most of us spend very little time in the present. — Barbara De Angelis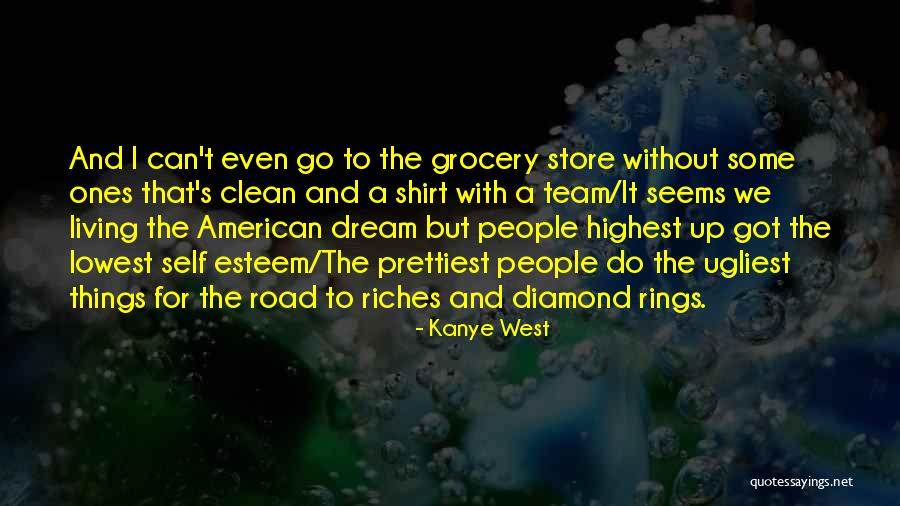 And I can't even go to the grocery store without some ones that's clean and a shirt with a team/It seems we living the American dream but people highest up got the lowest self esteem/The prettiest people do the ugliest things for the road to riches and diamond rings. — Kanye West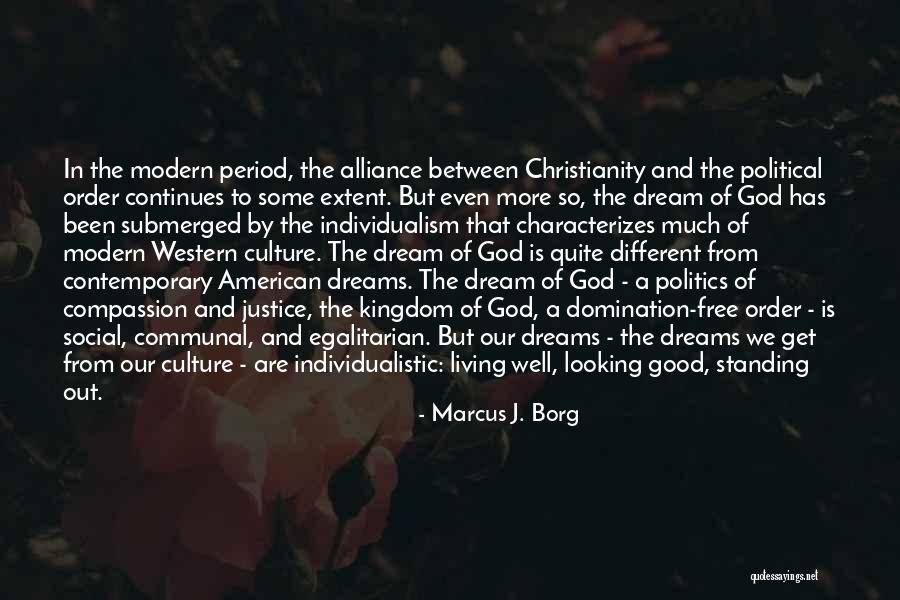 In the modern period, the alliance between Christianity and the political order continues to some extent. But even more so, the dream of God has been submerged by the individualism that characterizes much of modern Western culture. The dream of God is quite different from contemporary American dreams. The dream of God - a politics of compassion and justice, the kingdom of God, a domination-free order - is social, communal, and egalitarian. But our dreams - the dreams we get from our culture - are individualistic: living well, looking good, standing out. — Marcus J. Borg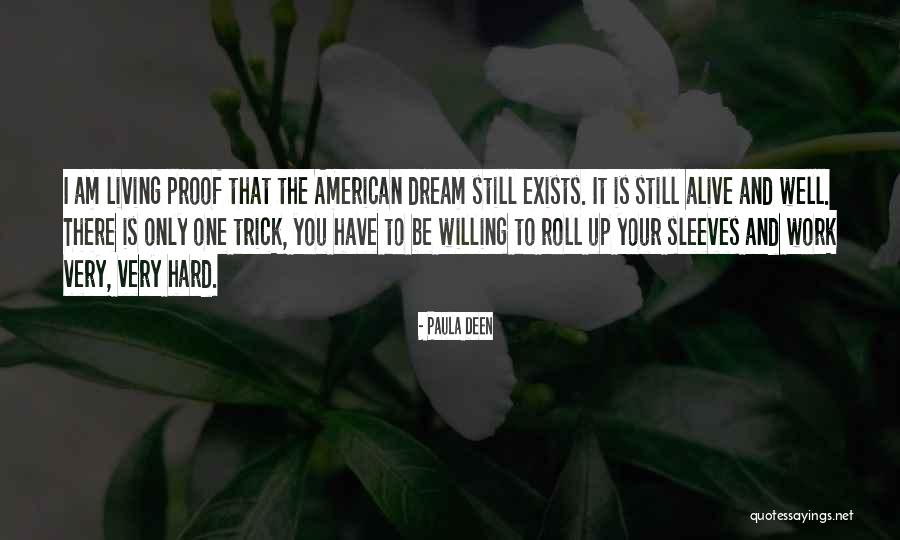 I am living proof that the American dream still exists. It is still alive and well. There is only one trick, you have to be willing to roll up your sleeves and work very, very hard. — Paula Deen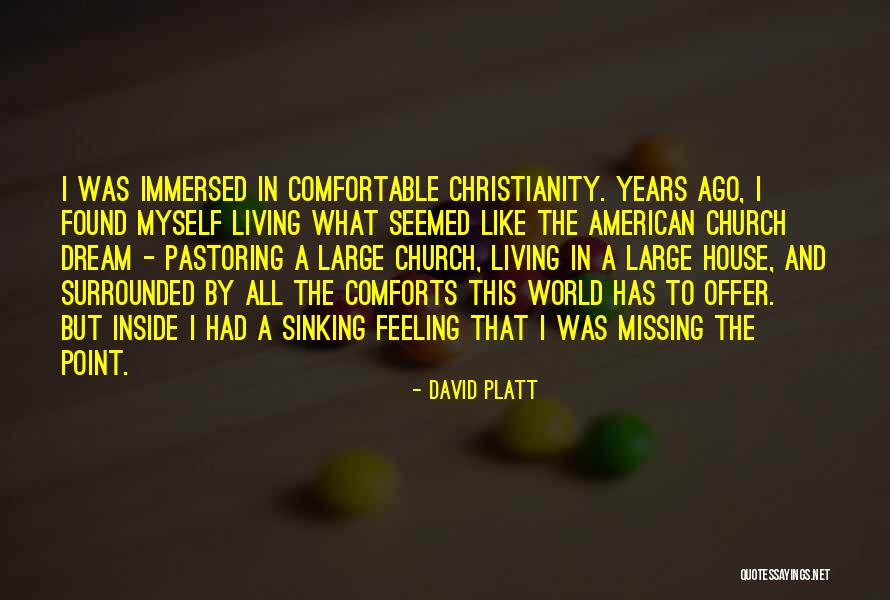 I was immersed in comfortable Christianity. Years ago, I found myself living what seemed like the American church dream - pastoring a large church, living in a large house, and surrounded by all the comforts this world has to offer. But inside I had a sinking feeling that I was missing the point. — David Platt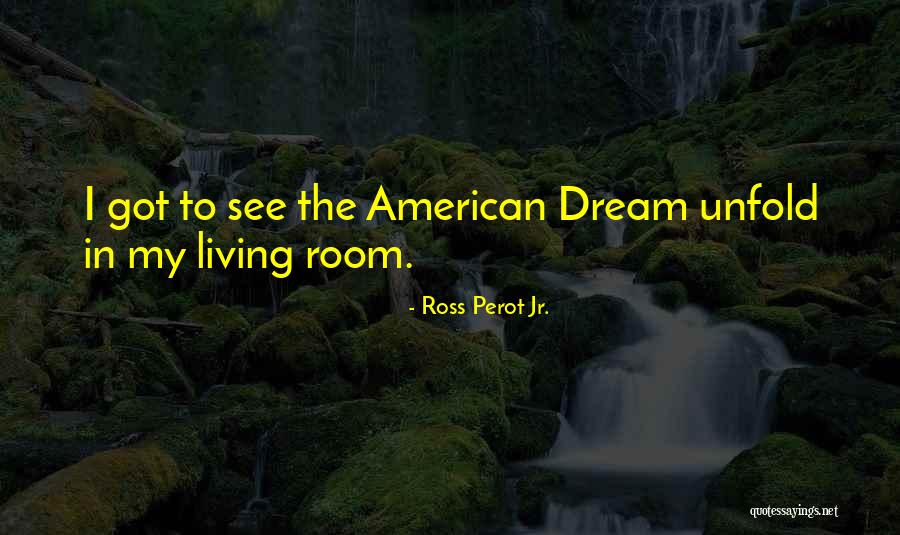 I got to see the American Dream unfold in my living room. — Ross Perot Jr.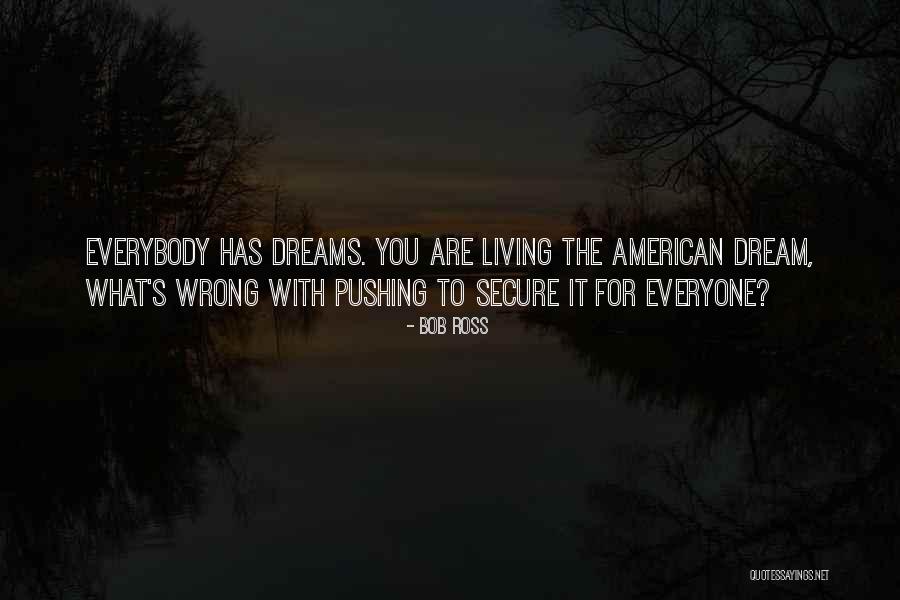 Everybody has dreams. You are living the American dream, what's wrong with pushing to secure it for everyone? — Bob Ross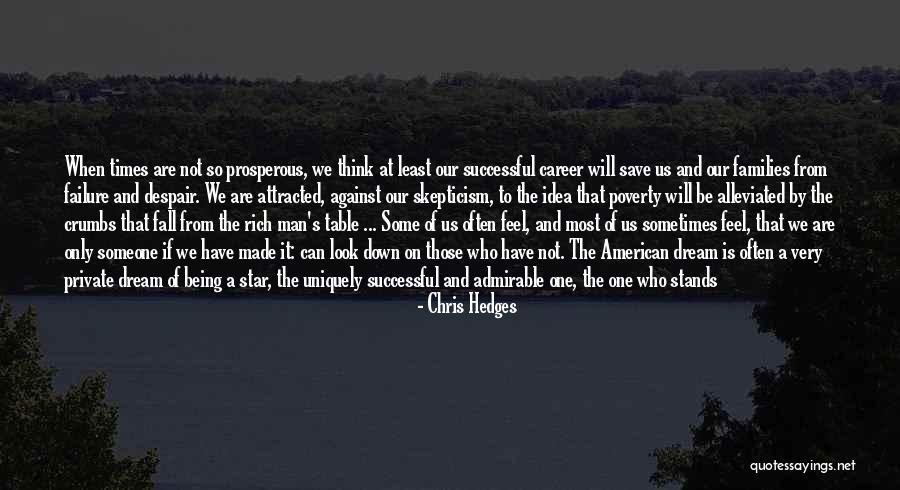 When times are not so prosperous, we think at least our successful career will save us and our families from failure and despair. We are attracted, against our skepticism, to the idea that poverty will be alleviated by the crumbs that fall from the rich man's table ... Some of us often feel, and most of us sometimes feel, that we are only someone if we have made it: can look down on those who have not. The American dream is often a very private dream of being a star, the uniquely successful and admirable one, the one who stands out from the crowd of ordinary folk, who don't know how. And since we have believed in that dream for a long time and worked very hard to make it come true, it is hard for us to give it up, even though it contradicts another dream that we have - that of living in a society that would really be worth living in.3 — Chris Hedges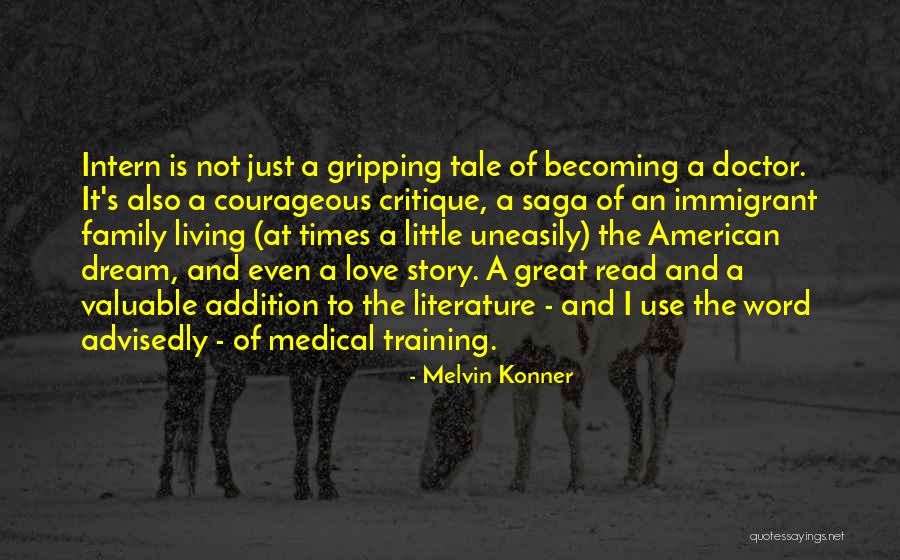 Intern is not just a gripping tale of becoming a doctor. It's also a courageous critique, a saga of an immigrant family living (at times a little uneasily) the American dream, and even a love story. A great read and a valuable addition to the literature - and I use the word advisedly - of medical training. — Melvin Konner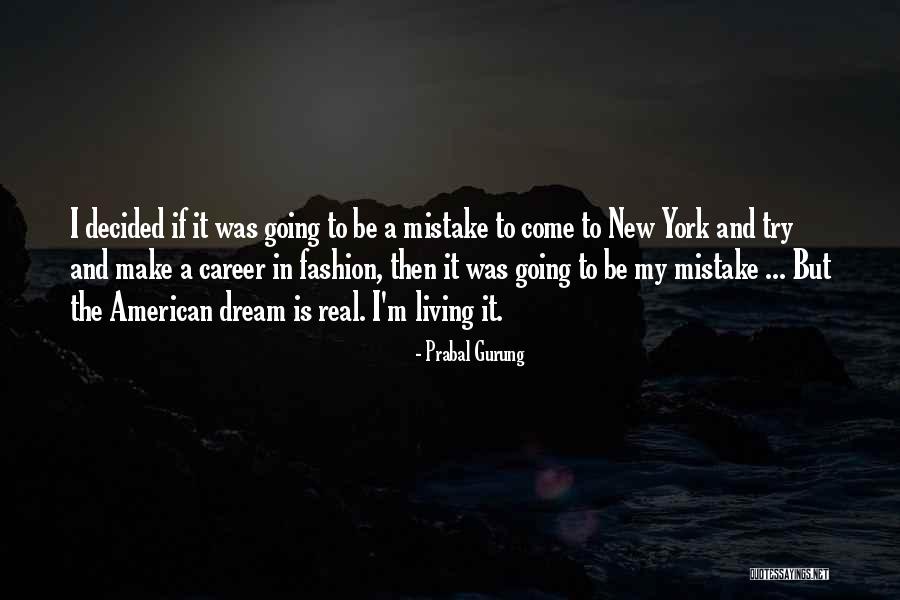 I decided if it was going to be a mistake to come to New York and try and make a career in fashion, then it was going to be my mistake ... But the American dream is real. I'm living it. — Prabal Gurung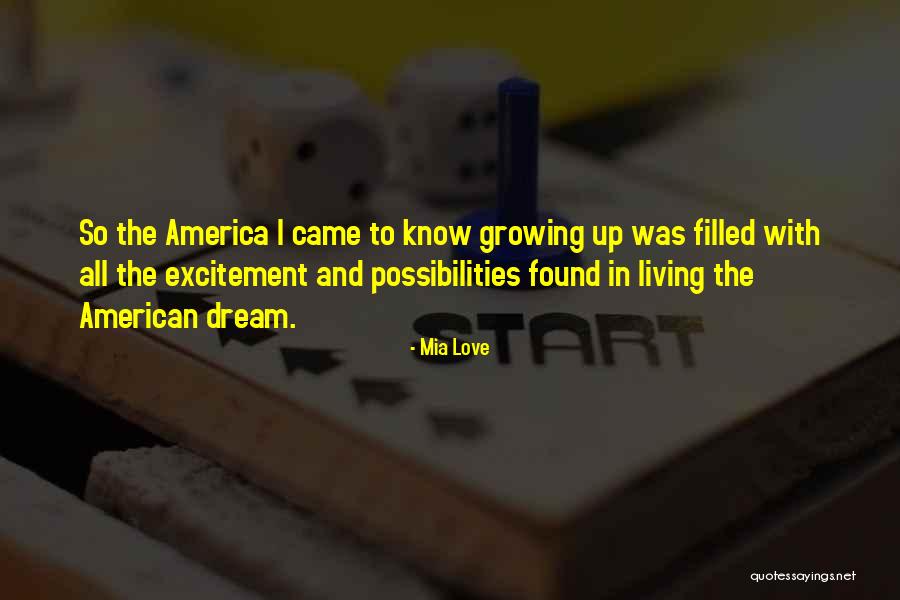 So the America I came to know growing up was filled with all the excitement and possibilities found in living the American dream. — Mia Love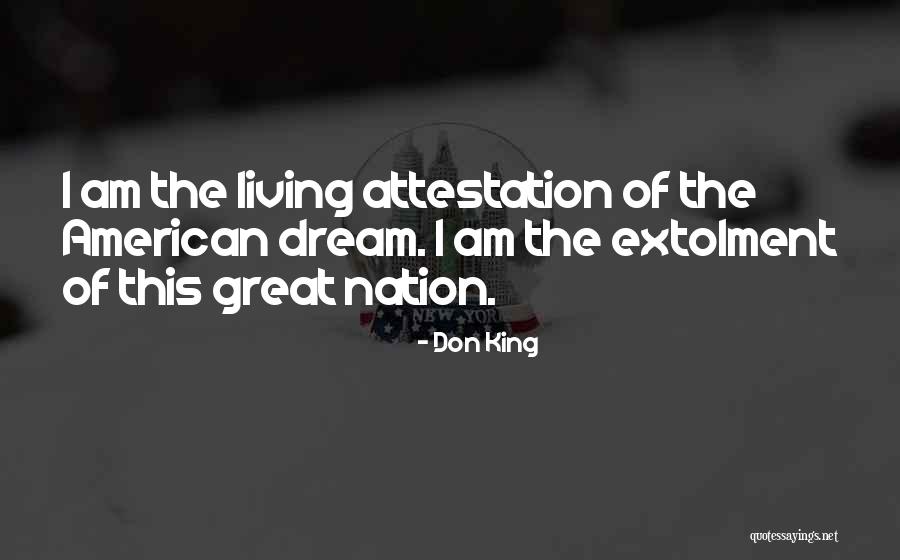 I am the living attestation of the American dream. I am the extolment of this great nation. — Don King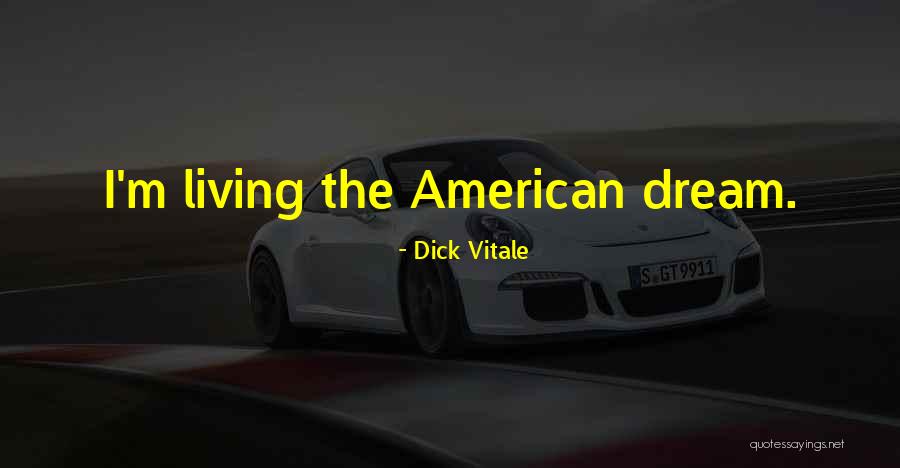 I'm living the American dream. — Dick Vitale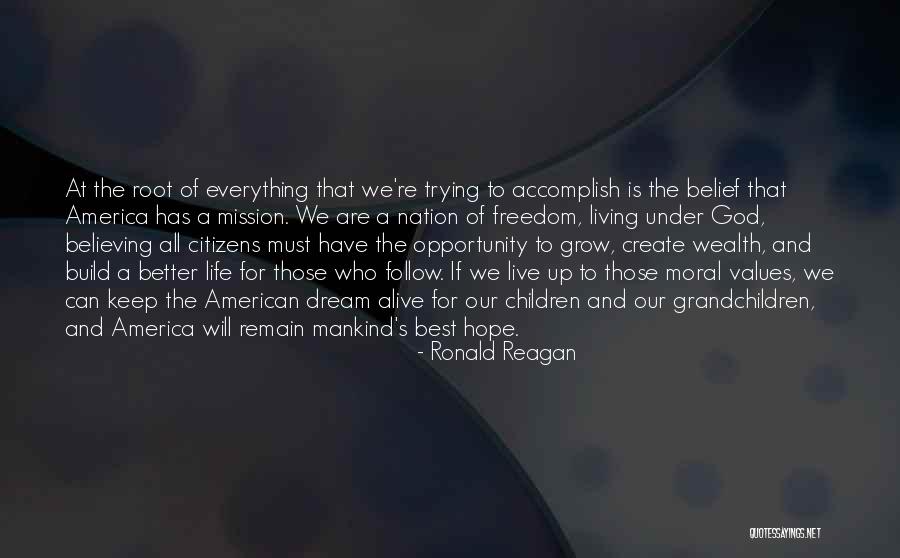 At the root of everything that we're trying to accomplish is the belief that America has a mission. We are a nation of freedom, living under God, believing all citizens must have the opportunity to grow, create wealth, and build a better life for those who follow. If we live up to those moral values, we can keep the American dream alive for our children and our grandchildren, and America will remain mankind's best hope. — Ronald Reagan
I look forward confidently to the day when all who work for a living will be one with no thought to their separateness as Negroes, Jews, Italians or any other distinctions. This will be the day when we bring into full realization the American dream
a dream yet unfulfilled. — Martin Luther King Jr.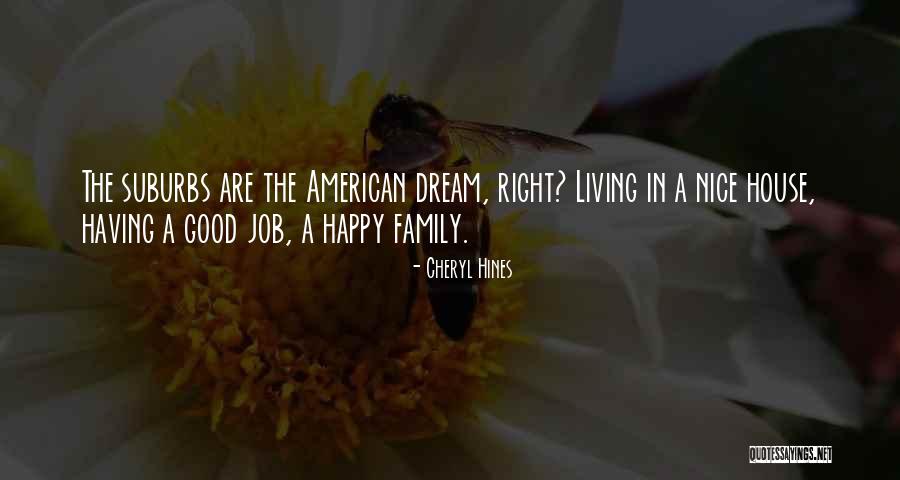 The suburbs are the American dream, right? Living in a nice house, having a good job, a happy family. — Cheryl Hines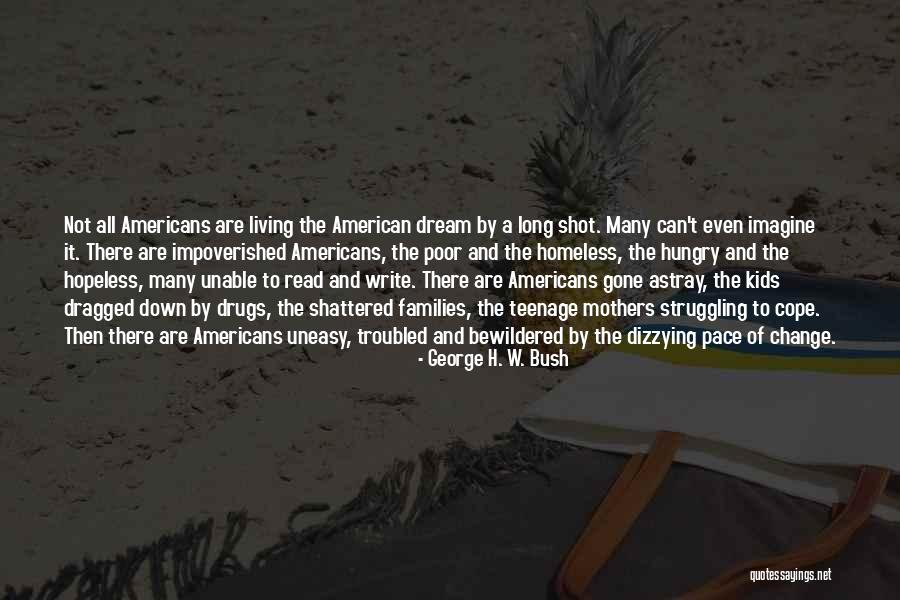 Not all Americans are living the American dream by a long shot. Many can't even imagine it. There are impoverished Americans, the poor and the homeless, the hungry and the hopeless, many unable to read and write. There are Americans gone astray, the kids dragged down by drugs, the shattered families, the teenage mothers struggling to cope. Then there are Americans uneasy, troubled and bewildered by the dizzying pace of change. — George H. W. Bush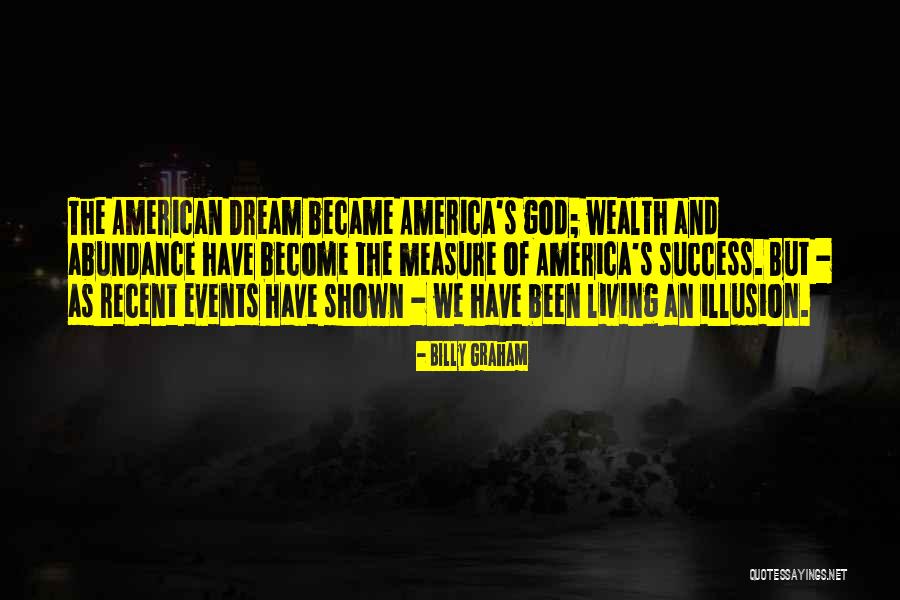 The American Dream became America's god; wealth and abundance have become the measure of America's success. But - as recent events have shown - we have been living an illusion. — Billy Graham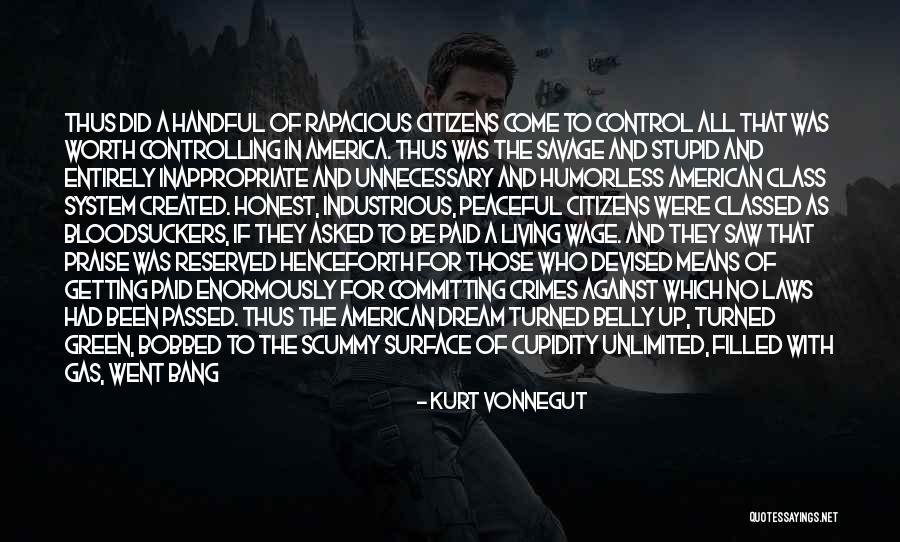 Thus did a handful of rapacious citizens come to control all that was worth controlling in America. Thus was the savage and stupid and entirely inappropriate and unnecessary and humorless American class system created. Honest, industrious, peaceful citizens were classed as bloodsuckers, if they asked to be paid a living wage. And they saw that praise was reserved henceforth for those who devised means of getting paid enormously for committing crimes against which no laws had been passed. Thus the American dream turned belly up, turned green, bobbed to the scummy surface of cupidity unlimited, filled with gas, went bang in the noonday sun. — Kurt Vonnegut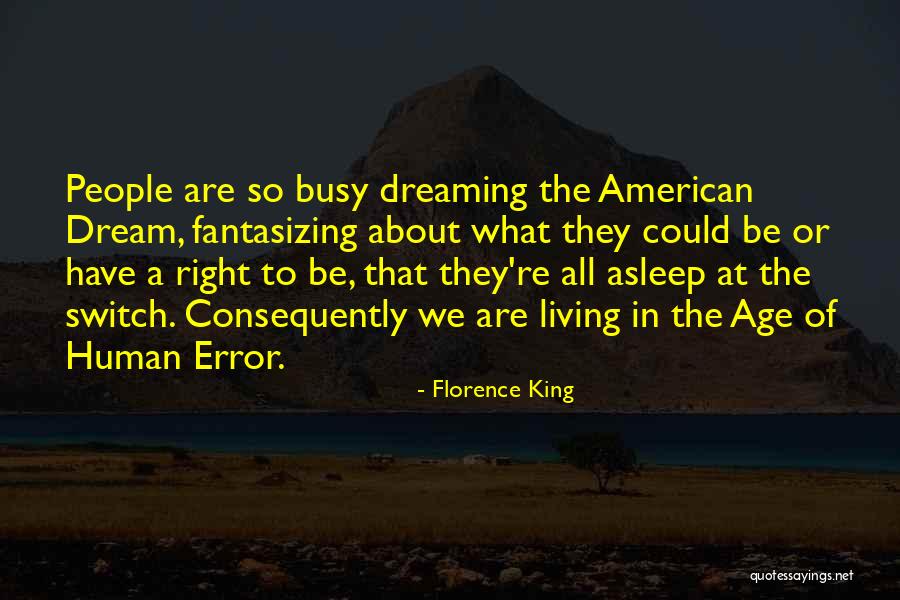 People are so busy dreaming the American Dream, fantasizing about what they could be or have a right to be, that they're all asleep at the switch. Consequently we are living in the Age of Human Error. — Florence King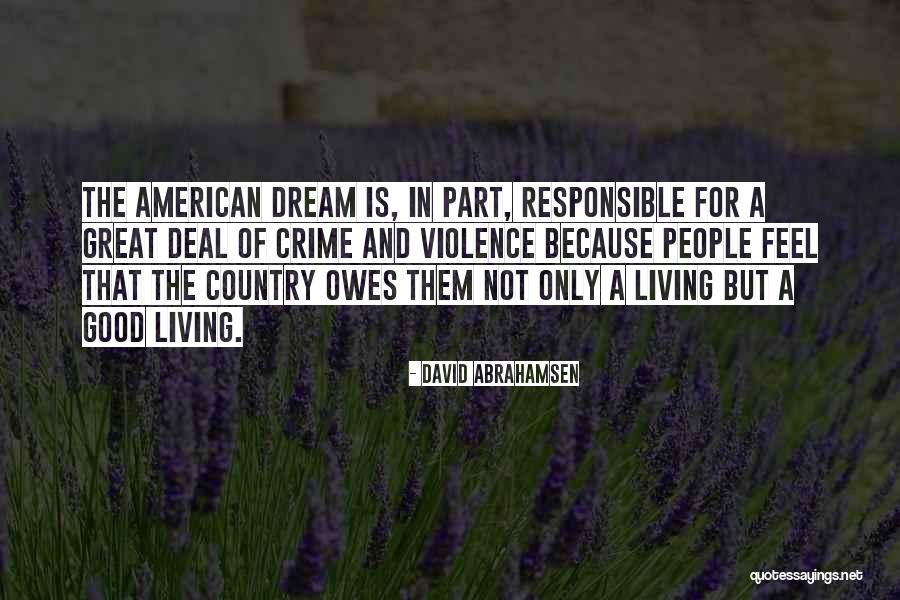 The American dream is, in part, responsible for a great deal of crime and violence because people feel that the country owes them not only a living but a good living. — David Abrahamsen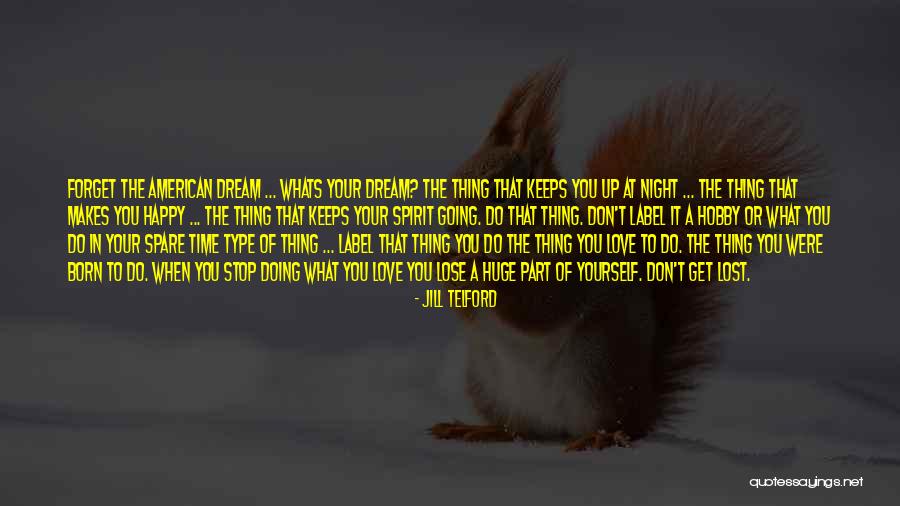 Forget the American dream ... whats your dream? The thing that keeps you up at night ... the thing that makes you happy ... the thing that keeps your spirit going. Do that thing. Don't label it a hobby or what you do in your spare time type of thing ... label that thing you do the thing you love to do. The thing you were born to do. When you stop doing what you love you lose a huge part of yourself. Don't get lost. — Jill Telford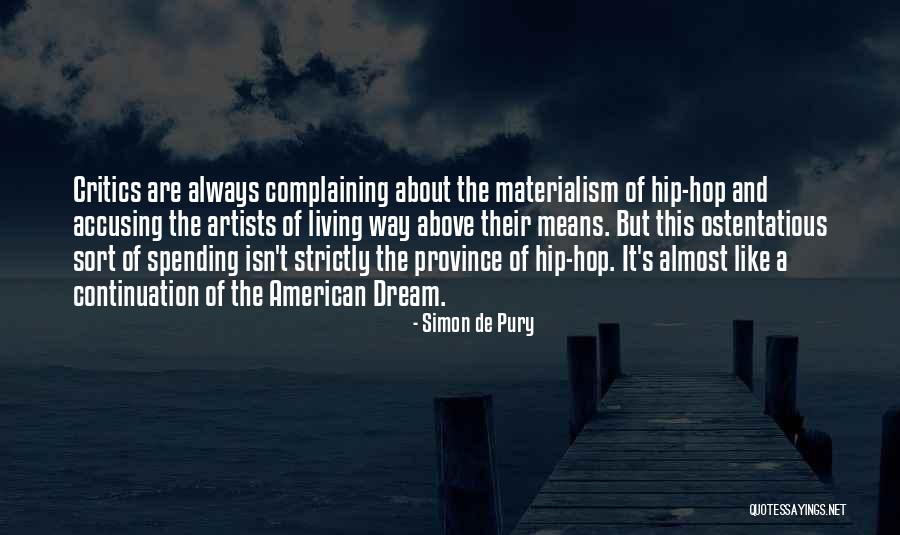 Critics are always complaining about the materialism of hip-hop and accusing the artists of living way above their means. But this ostentatious sort of spending isn't strictly the province of hip-hop. It's almost like a continuation of the American Dream. — Simon De Pury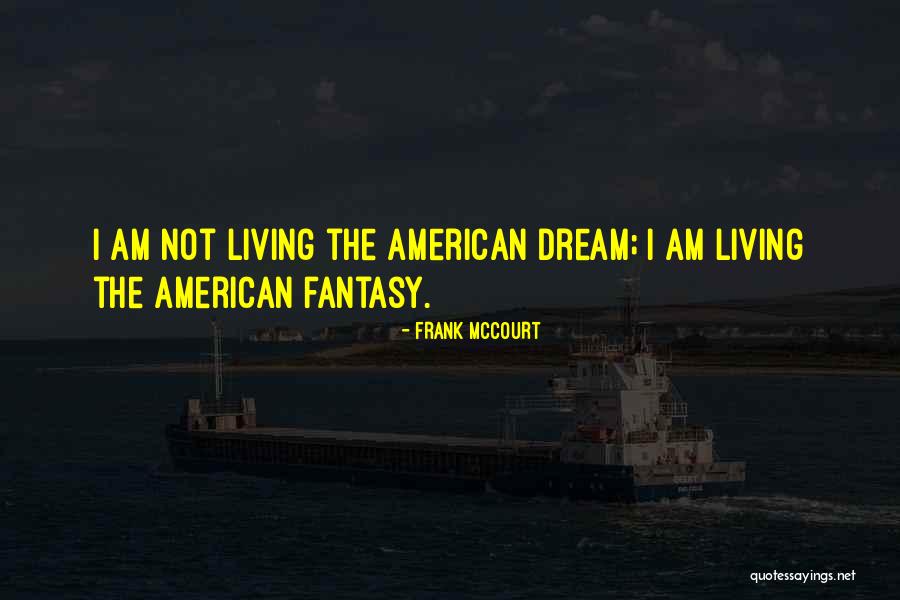 I am not living the American Dream; I am living the American fantasy. — Frank McCourt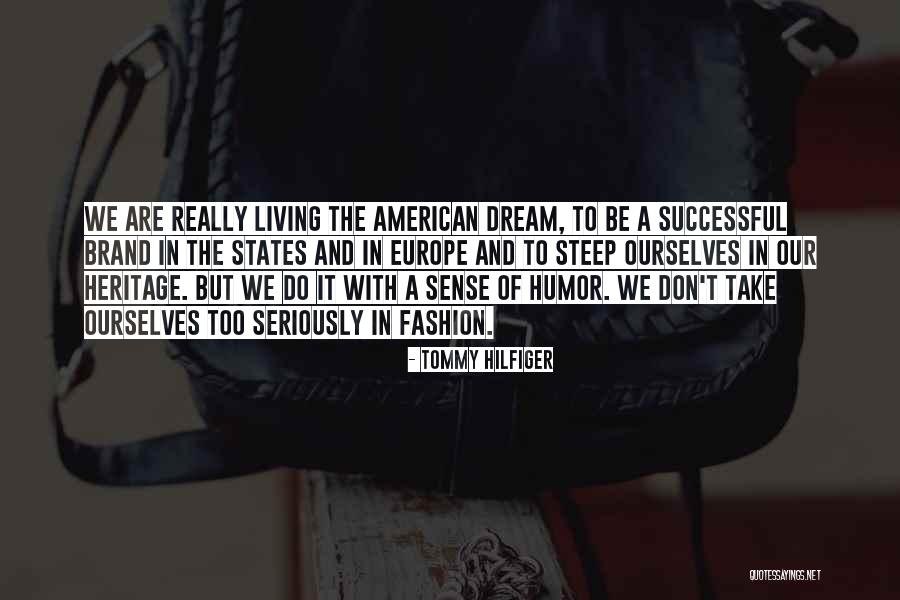 We are really living the American dream, to be a successful brand in the States and in Europe and to steep ourselves in our heritage. But we do it with a sense of humor. We don't take ourselves too seriously in fashion. — Tommy Hilfiger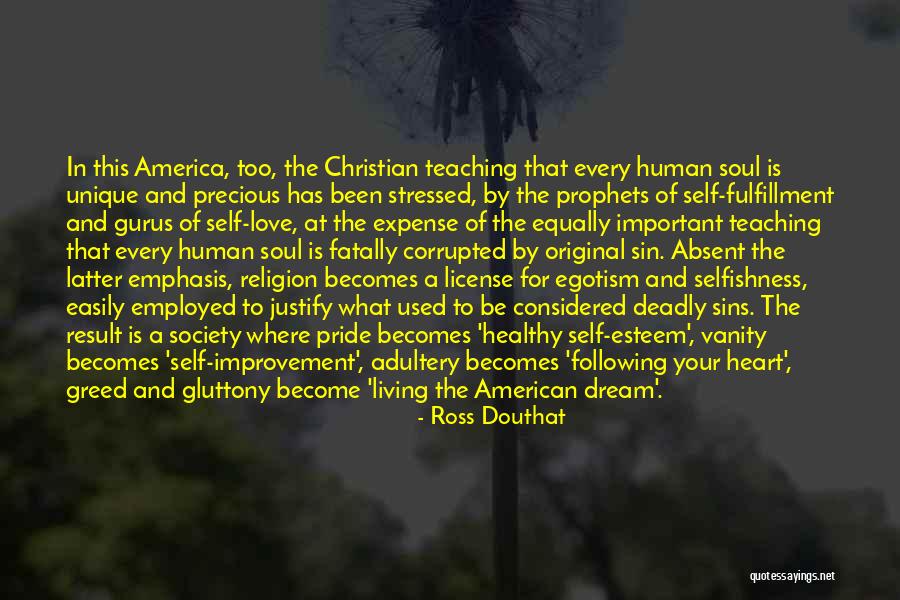 In this America, too, the Christian teaching that every human soul is unique and precious has been stressed, by the prophets of self-fulfillment and gurus of self-love, at the expense of the equally important teaching that every human soul is fatally corrupted by original sin. Absent the latter emphasis, religion becomes a license for egotism and selfishness, easily employed to justify what used to be considered deadly sins. The result is a society where pride becomes 'healthy self-esteem', vanity becomes 'self-improvement', adultery becomes 'following your heart', greed and gluttony become 'living the American dream'. — Ross Douthat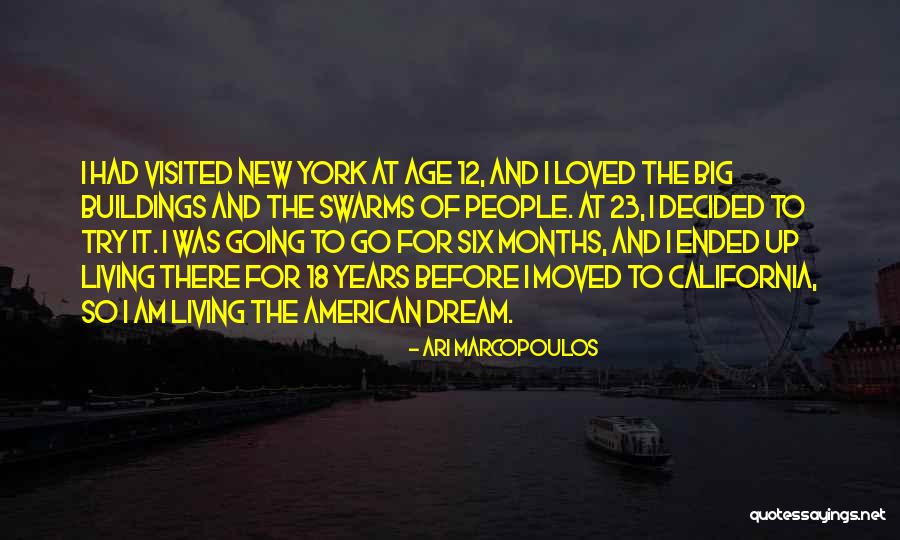 I had visited New York at age 12, and I loved the big buildings and the swarms of people. At 23, I decided to try it. I was going to go for six months, and I ended up living there for 18 years before I moved to California, so I am living the American Dream. — Ari Marcopoulos