Live Long Friendship Quotes & Sayings
Enjoy reading and share 12 famous quotes about Live Long Friendship with everyone.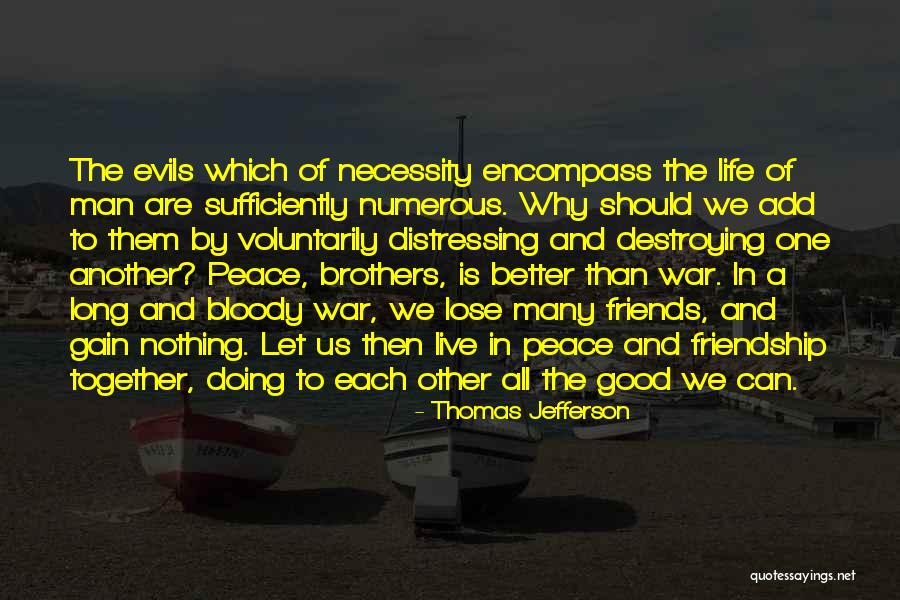 The evils which of necessity encompass the life of man are sufficiently numerous. Why should we add to them by voluntarily distressing and destroying one another? Peace, brothers, is better than war. In a long and bloody war, we lose many friends, and gain nothing. Let us then live in peace and friendship together, doing to each other all the good we can. — Thomas Jefferson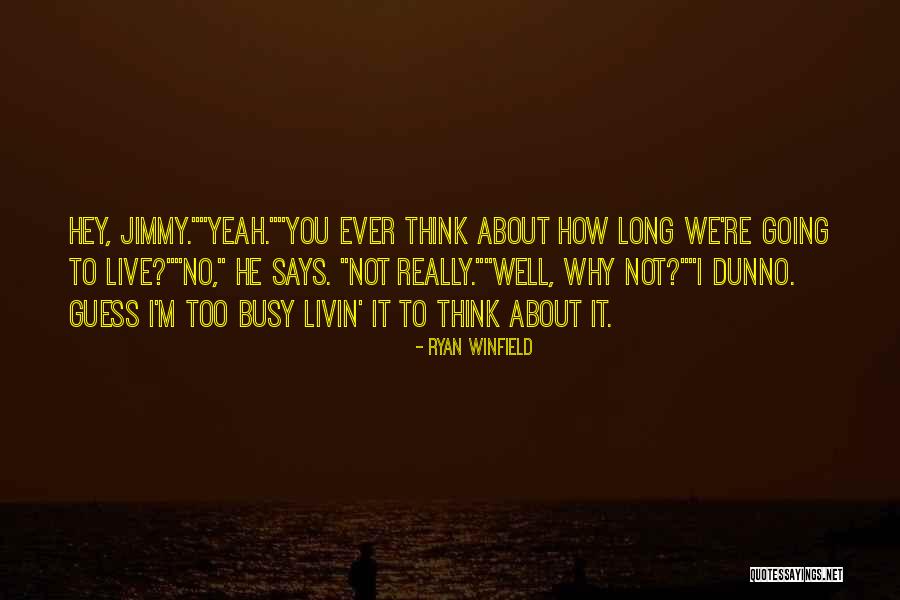 Hey, Jimmy."
"Yeah."
"You ever think about how long we're going to live?"
"No," he says. "Not really."
"Well, why not?"
"I dunno. Guess I'm too busy livin' it to think about it. — Ryan Winfield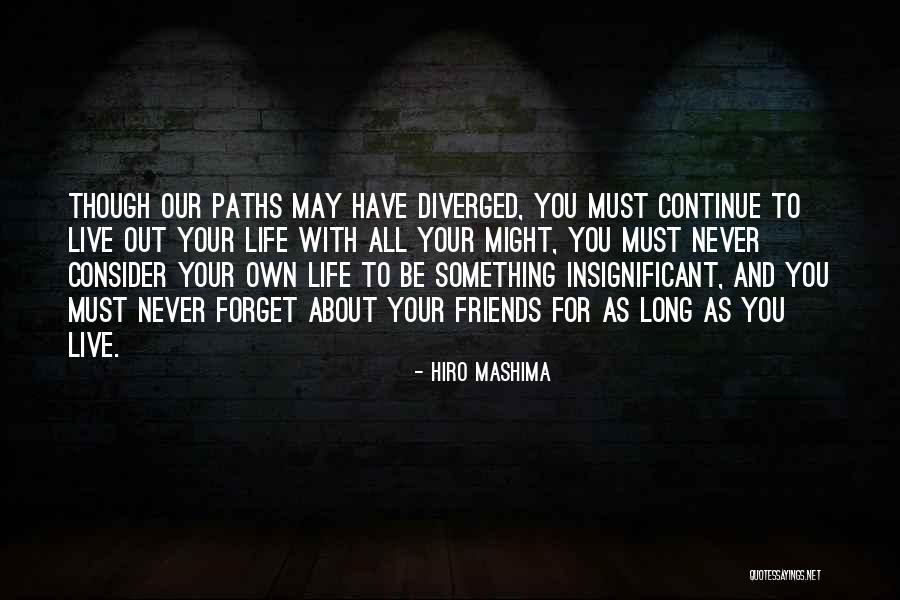 Though our paths may have diverged, you must continue to live out your life with all your might, you must never consider your own life to be something insignificant, and you must never forget about your friends for as long as you live. — Hiro Mashima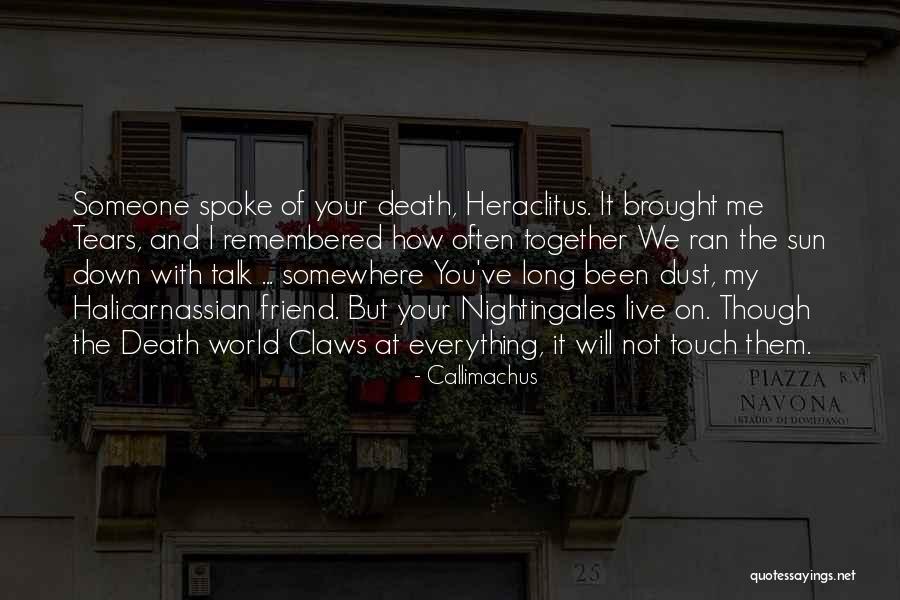 Someone spoke of your death, Heraclitus. It brought me Tears, and I remembered how often together We ran the sun down with talk ... somewhere You've long been dust, my Halicarnassian friend. But your Nightingales live on. Though the Death world Claws at everything, it will not touch them. — Callimachus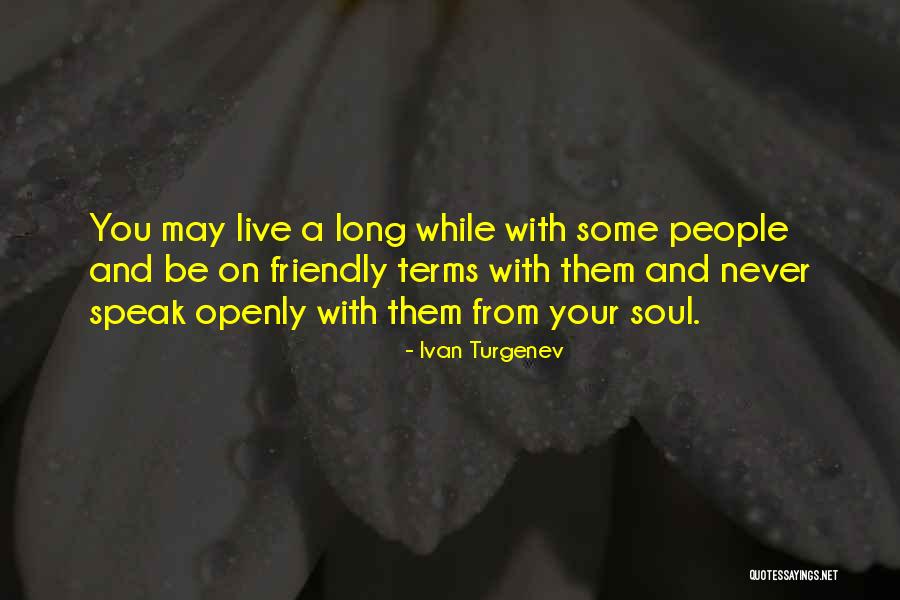 You may live a long while with some people and be on friendly terms with them and never speak openly with them from your soul. — Ivan Turgenev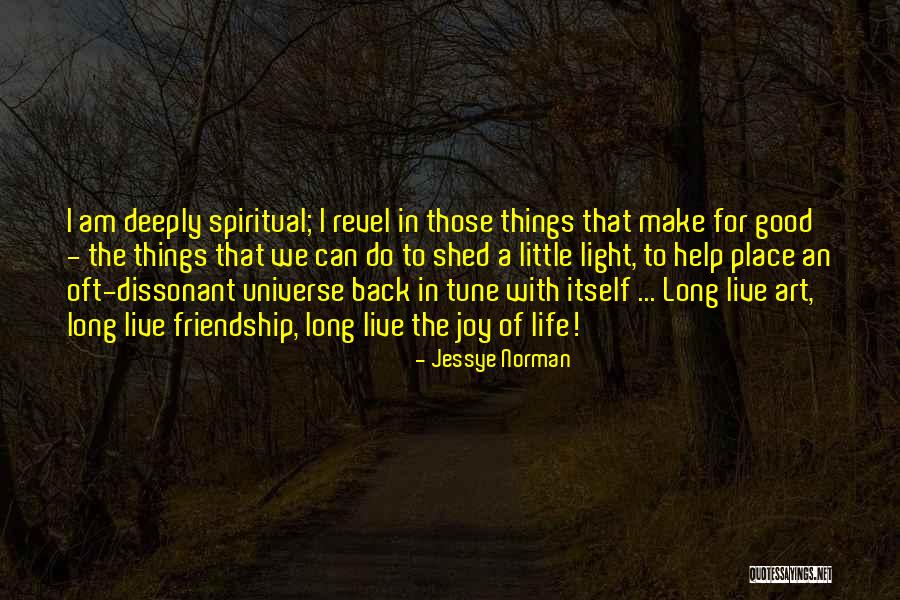 I am deeply spiritual; I revel in those things that make for good - the things that we can do to shed a little light, to help place an oft-dissonant universe back in tune with itself ... Long live art, long live friendship, long live the joy of life! — Jessye Norman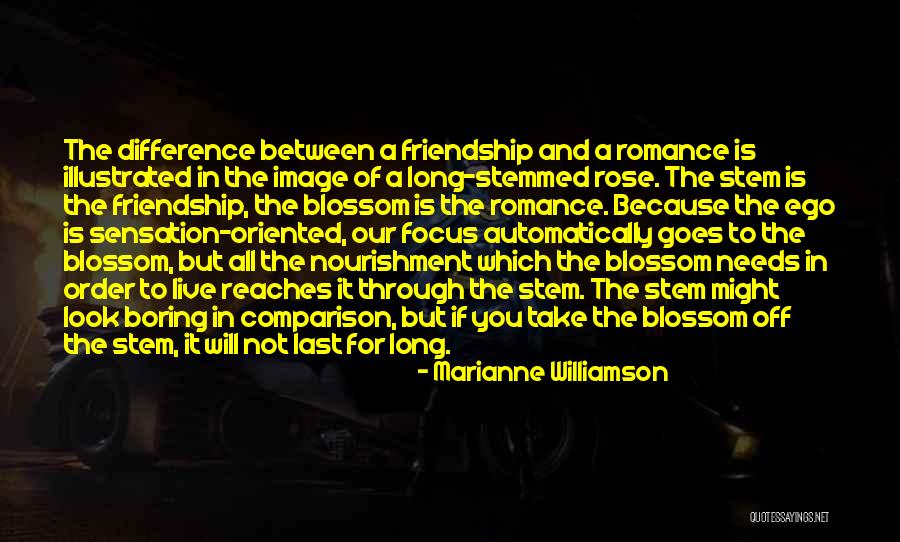 The difference between a friendship and a romance is illustrated in the image of a long-stemmed rose. The stem is the friendship, the blossom is the romance. Because the ego is sensation-oriented, our focus automatically goes to the blossom, but all the nourishment which the blossom needs in order to live reaches it through the stem. The stem might look boring in comparison, but if you take the blossom off the stem, it will not last for long. — Marianne Williamson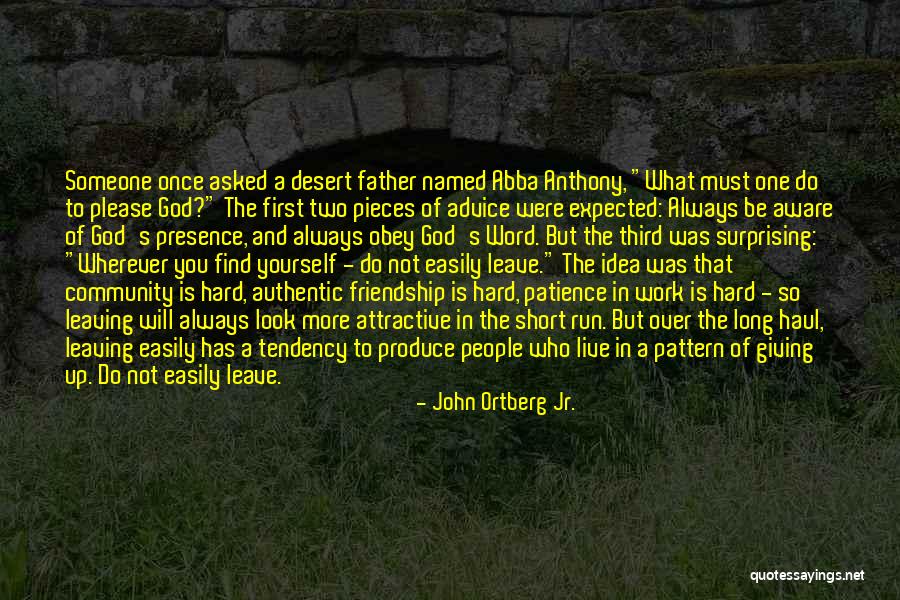 Someone once asked a desert father named Abba Anthony, "What must one do to please God?" The first two pieces of advice were expected: Always be aware of God's presence, and always obey God's Word. But the third was surprising: "Wherever you find yourself - do not easily leave." The idea was that community is hard, authentic friendship is hard, patience in work is hard - so leaving will always look more attractive in the short run. But over the long haul, leaving easily has a tendency to produce people who live in a pattern of giving up. Do not easily leave. — John Ortberg Jr.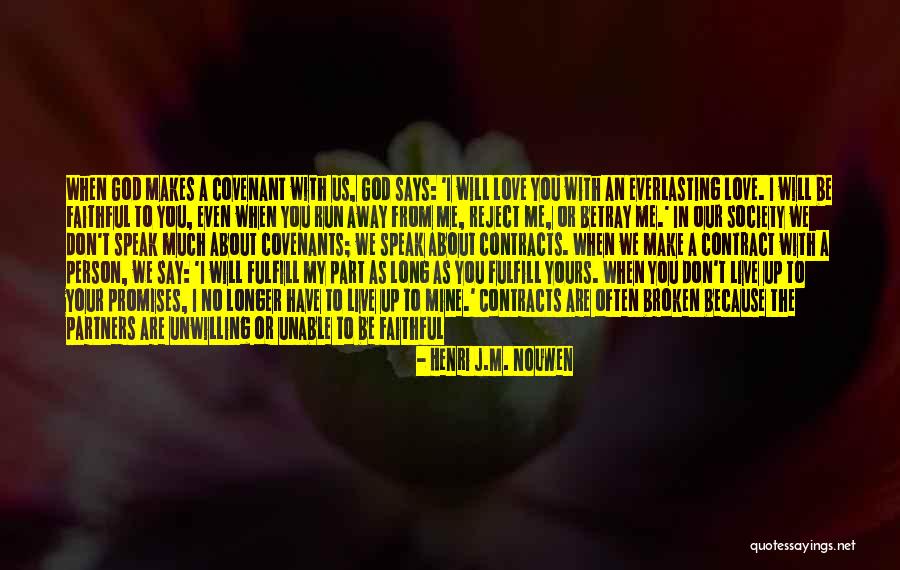 When God makes a covenant with us, God says: 'I will love you with an everlasting love. I will be faithful to you, even when you run away from me, reject me, or betray me.' In our society we don't speak much about covenants; we speak about contracts. When we make a contract with a person, we say: 'I will fulfill my part as long as you fulfill yours. When you don't live up to your promises, I no longer have to live up to mine.' Contracts are often broken because the partners are unwilling or unable to be faithful to their terms.
But God didn't make a contract with us; God made a covenant with us, and God wants our relationships with one another to reflect that covenant. That's why marriage, friendship, life in community are all ways to give visibility to God's faithfulness in our lives together. — Henri J.M. Nouwen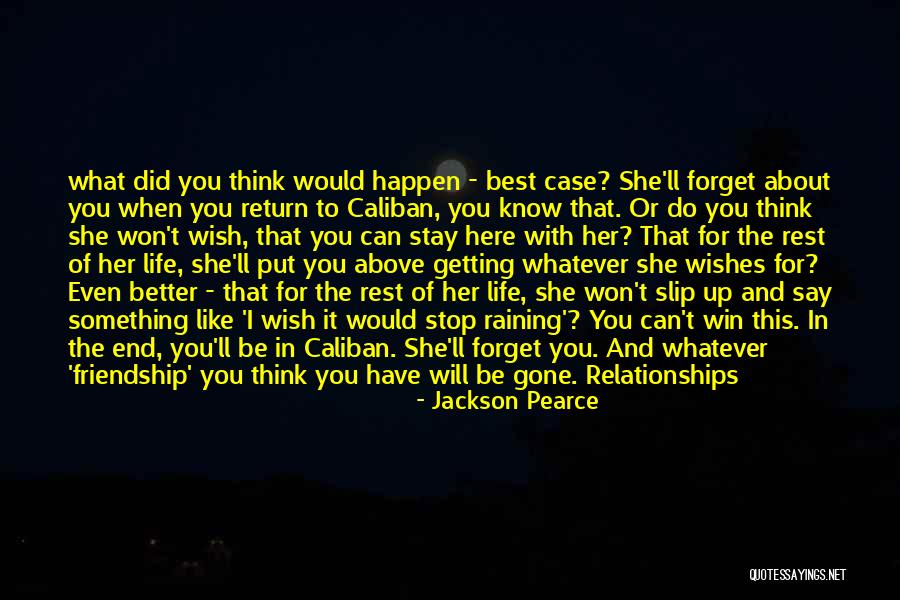 what did you think would happen - best case? She'll forget about you when you return to Caliban, you know that. Or do you think she won't wish, that you can stay here with her? That for the rest of her life, she'll put you above getting whatever she wishes for? Even better - that for the rest of her life, she won't slip up and say something like 'I wish it would stop raining'? You can't win this. In the end, you'll be in Caliban. She'll forget you. And whatever 'friendship' you think you have will be gone. Relationships are not for immortals. A bird and a fish may long for each other, but where could they live? — Jackson Pearce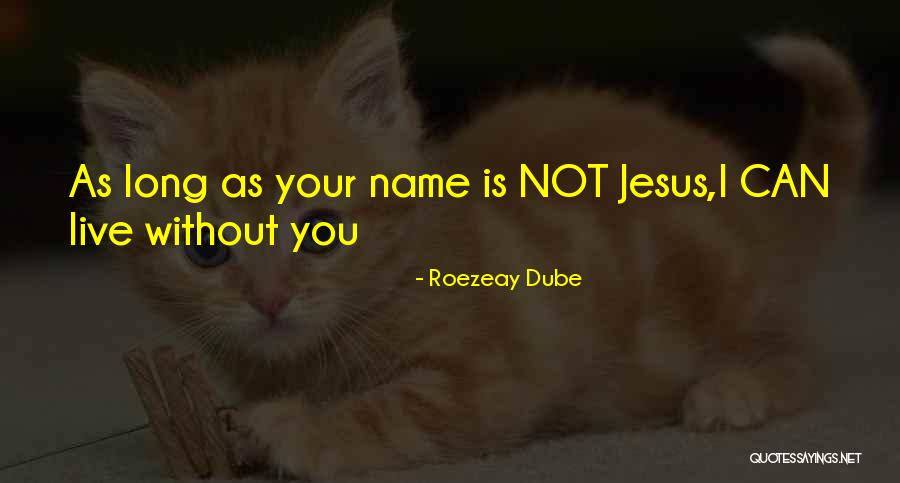 As long as your name is NOT Jesus,I CAN live without you — Roezeay Dube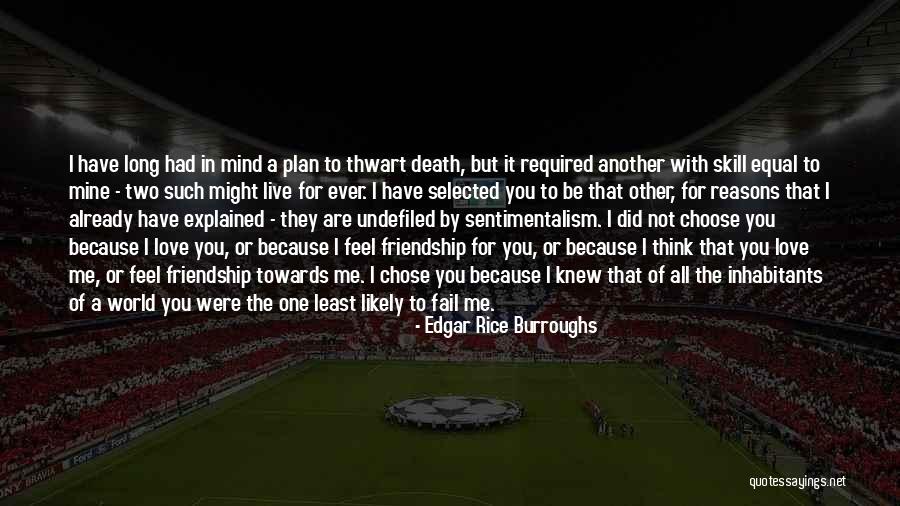 I have long had in mind a plan to thwart death, but it required another with skill equal to mine - two such might live for ever. I have selected you to be that other, for reasons that I already have explained - they are undefiled by sentimentalism. I did not choose you because I love you, or because I feel friendship for you, or because I think that you love me, or feel friendship towards me. I chose you because I knew that of all the inhabitants of a world you were the one least likely to fail me. — Edgar Rice Burroughs