Lil Wayne Best Music Quotes & Sayings
Enjoy reading and share 14 famous quotes about Lil Wayne Best Music with everyone.
Top Lil Wayne Best Music Quotes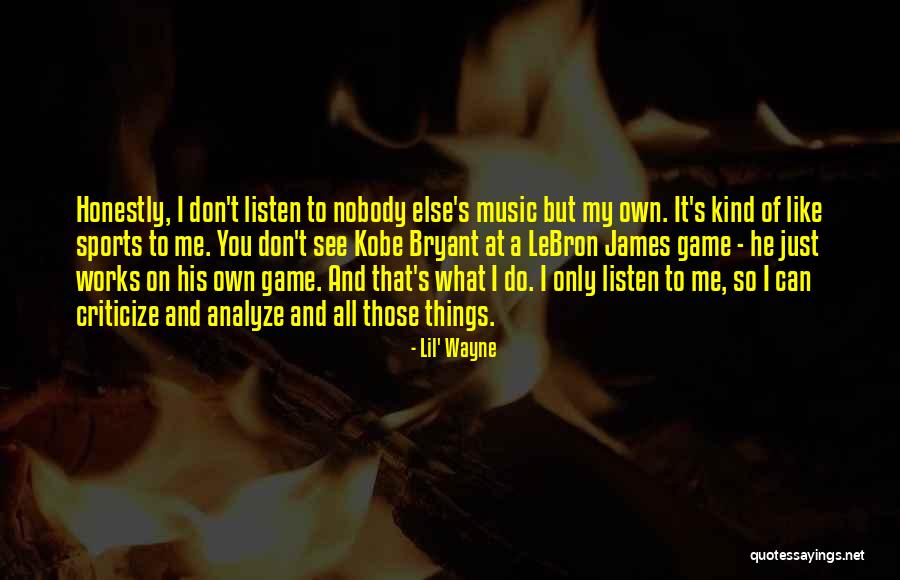 Honestly, I don't listen to nobody else's music but my own. It's kind of like sports to me. You don't see Kobe Bryant at a LeBron James game - he just works on his own game. And that's what I do. I only listen to me, so I can criticize and analyze and all those things. — Lil' Wayne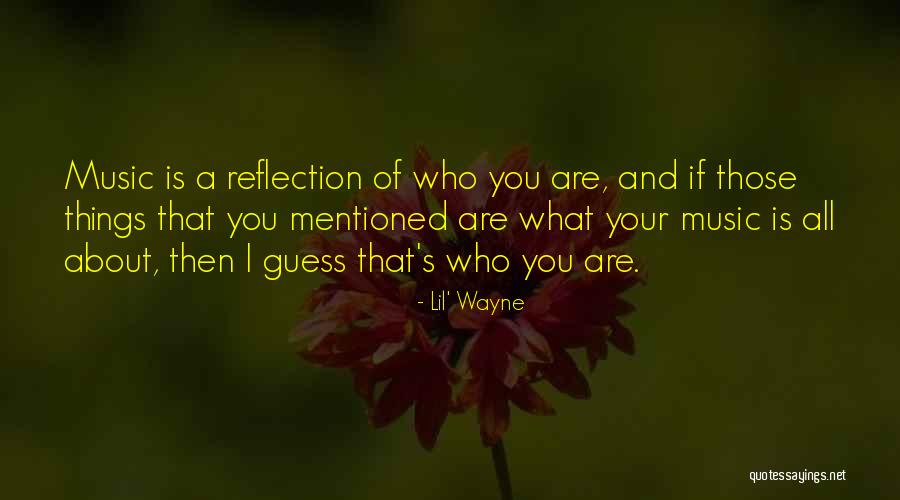 Music is a reflection of who you are, and if those things that you mentioned are what your music is all about, then I guess that's who you are. — Lil' Wayne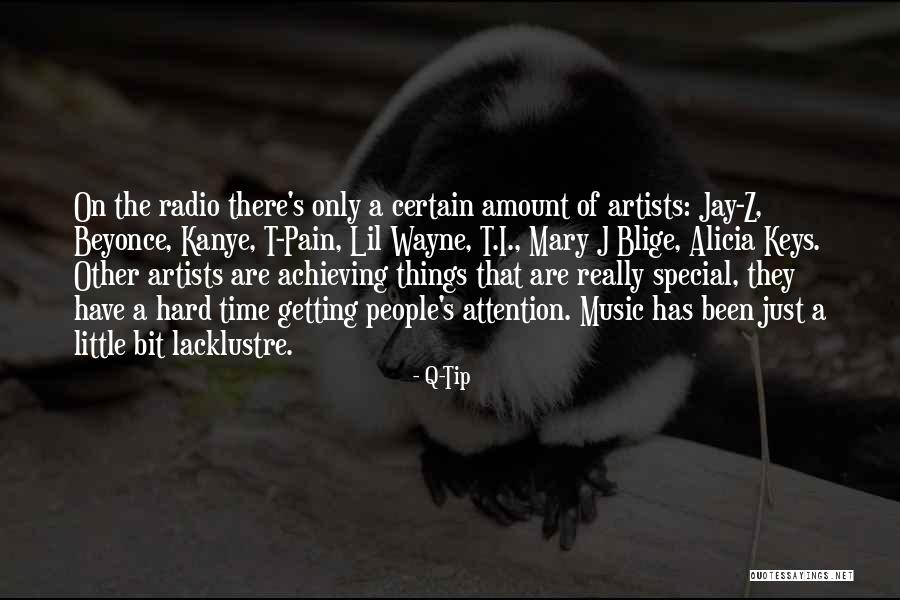 On the radio there's only a certain amount of artists: Jay-Z, Beyonce, Kanye, T-Pain, Lil Wayne, T.I., Mary J Blige, Alicia Keys. Other artists are achieving things that are really special, they have a hard time getting people's attention. Music has been just a little bit lacklustre. — Q-Tip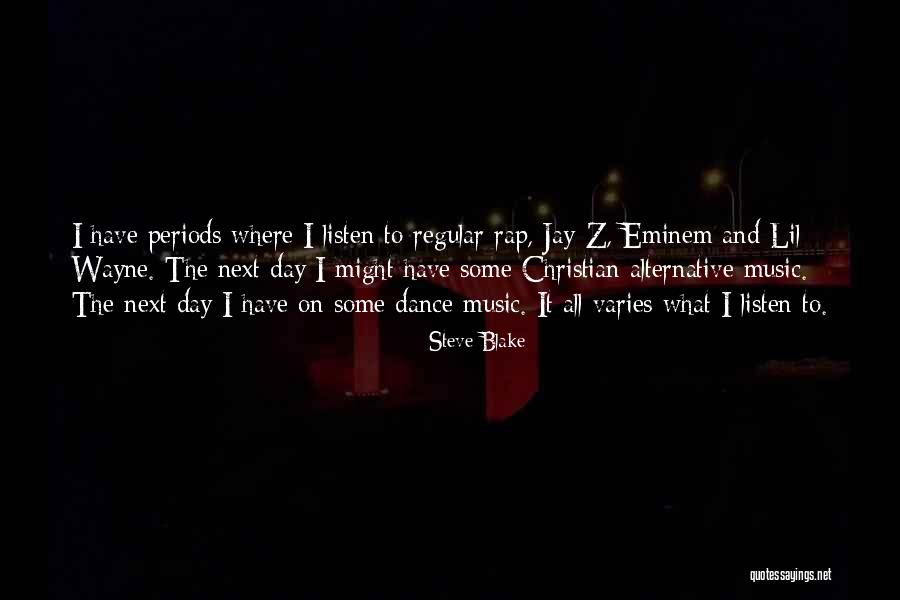 I have periods where I listen to regular rap, Jay-Z, Eminem and Lil Wayne. The next day I might have some Christian alternative music. The next day I have on some dance music. It all varies what I listen to. — Steve Blake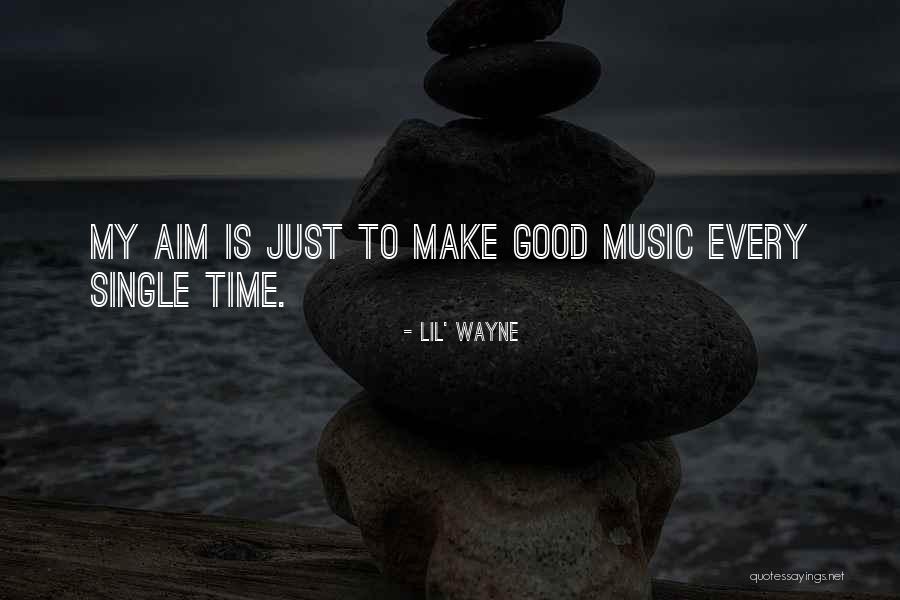 My aim is just to make good music every single time. — Lil' Wayne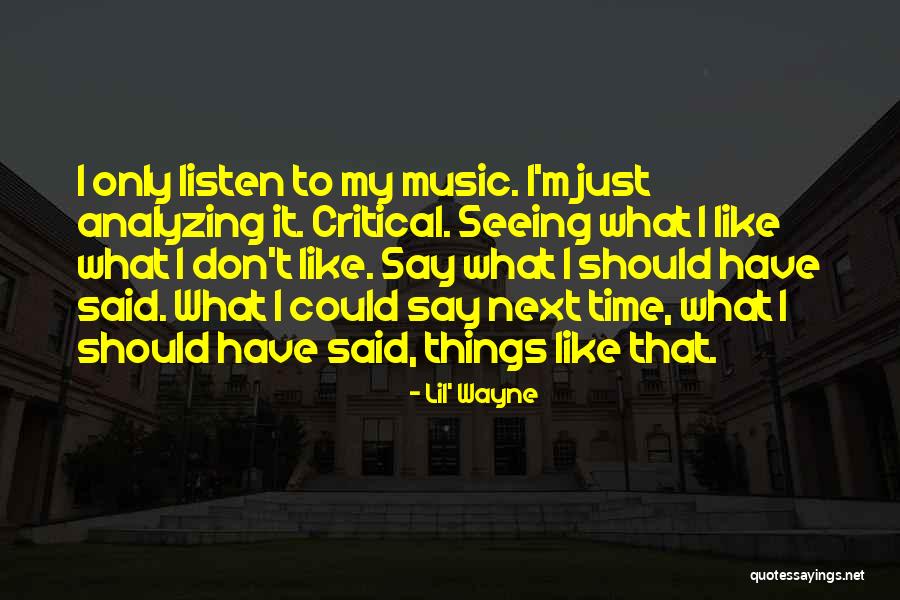 I only listen to my music. I'm just analyzing it. Critical. Seeing what I like what I don't like. Say what I should have said. What I could say next time, what I should have said, things like that. — Lil' Wayne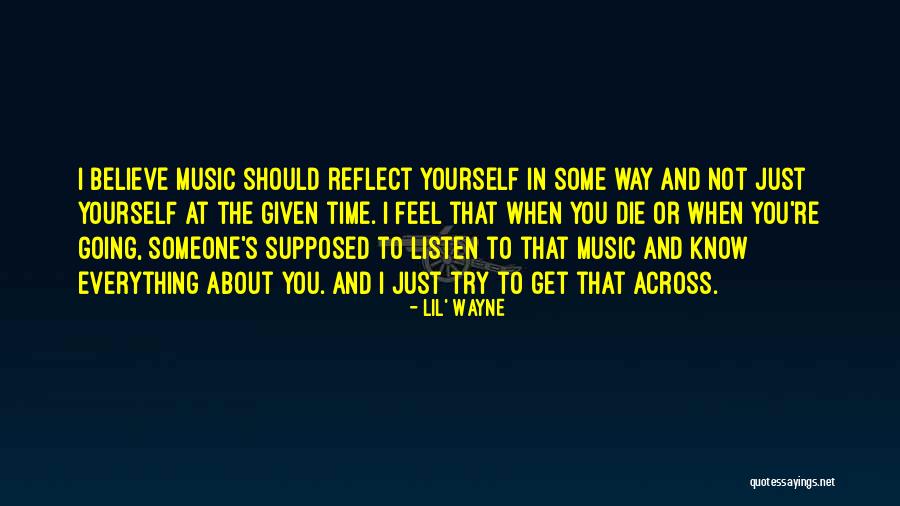 I believe music should reflect yourself in some way and not just yourself at the given time. I feel that when you die or when you're going, someone's supposed to listen to that music and know everything about you. And I just try to get that across. — Lil' Wayne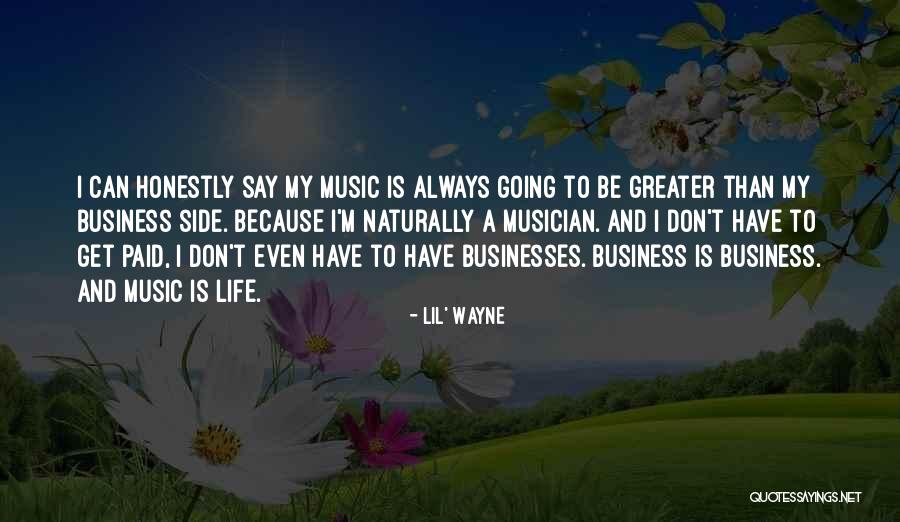 I can honestly say my music is always going to be greater than my business side. Because I'm naturally a musician. And I don't have to get paid, I don't even have to have businesses. Business is business. And music is life. — Lil' Wayne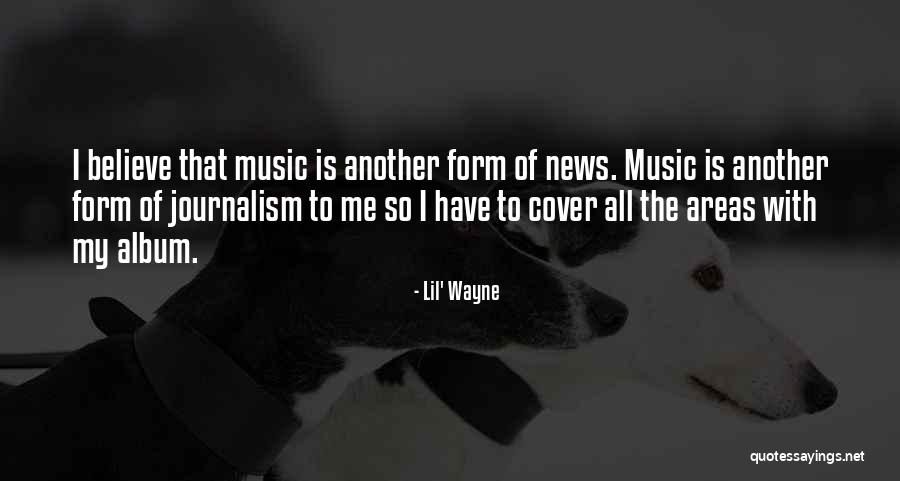 I believe that music is another form of news. Music is another form of journalism to me so I have to cover all the areas with my album. — Lil' Wayne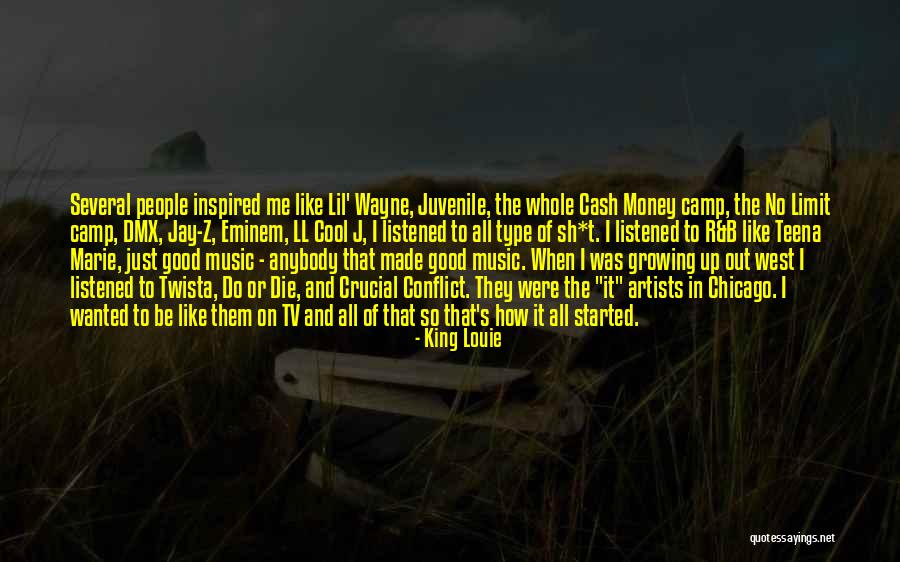 Several people inspired me like Lil' Wayne, Juvenile, the whole Cash Money camp, the No Limit camp, DMX, Jay-Z, Eminem, LL Cool J, I listened to all type of sh*t. I listened to R&B like Teena Marie, just good music - anybody that made good music. When I was growing up out west I listened to Twista, Do or Die, and Crucial Conflict. They were the "it" artists in Chicago. I wanted to be like them on TV and all of that so that's how it all started. — King Louie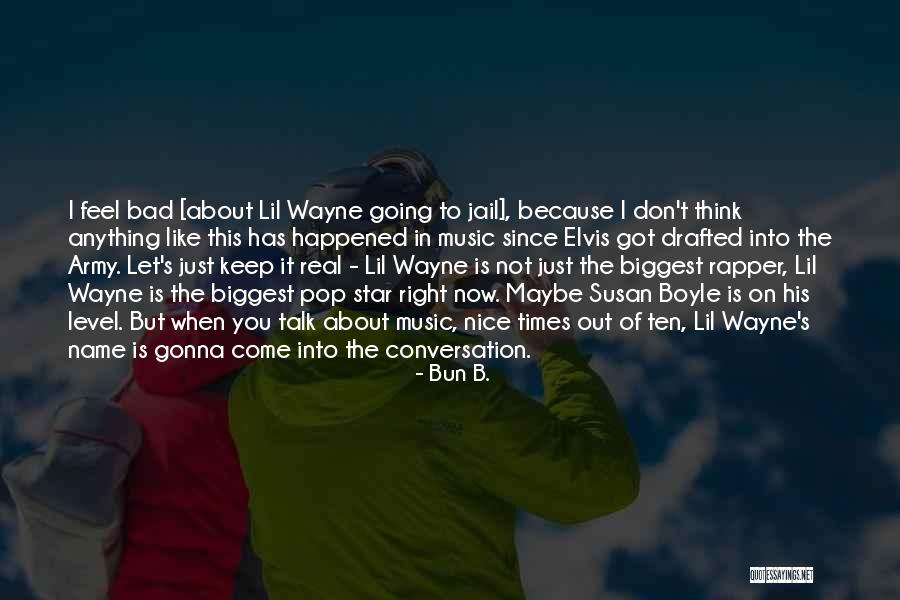 I feel bad [about Lil Wayne going to jail], because I don't think anything like this has happened in music since Elvis got drafted into the Army. Let's just keep it real - Lil Wayne is not just the biggest rapper, Lil Wayne is the biggest pop star right now. Maybe Susan Boyle is on his level. But when you talk about music, nice times out of ten, Lil Wayne's name is gonna come into the conversation. — Bun B.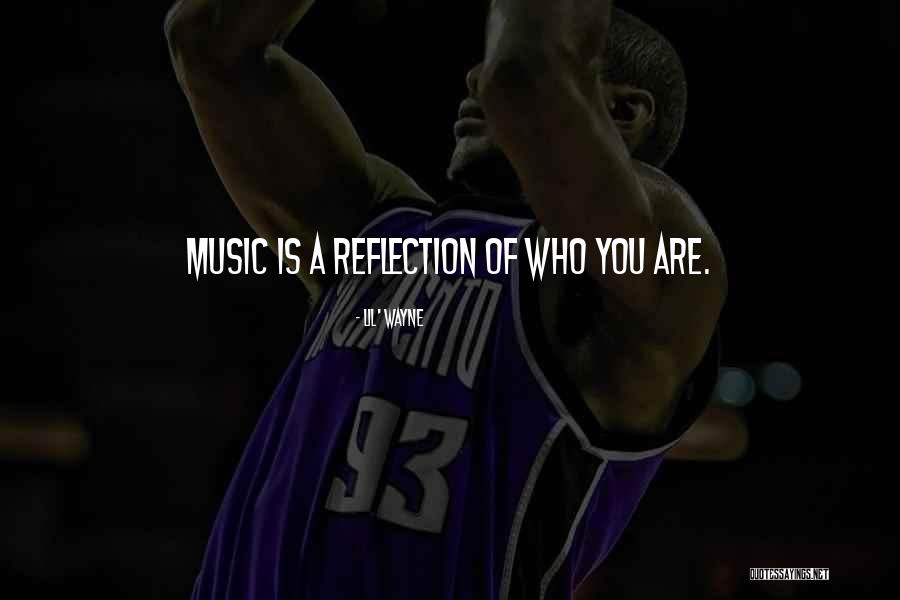 Music is a reflection of who you are. — Lil' Wayne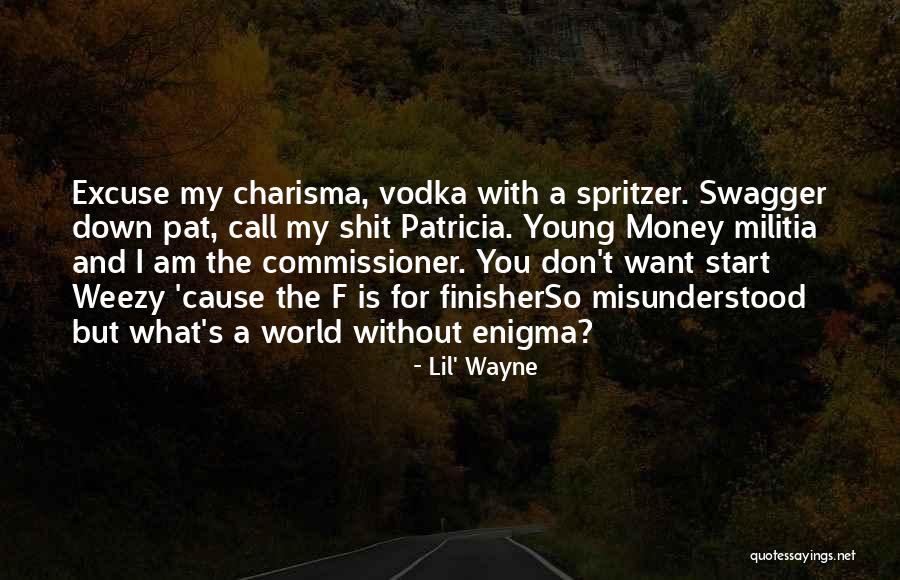 Excuse my charisma, vodka with a spritzer. Swagger down pat, call my shit Patricia. Young Money militia and I am the commissioner. You don't want start Weezy 'cause the F is for finisher
So misunderstood but what's a world without enigma? — Lil' Wayne