Life Can Be Hard Sometimes Quotes & Sayings
Enjoy reading and share 52 famous quotes about Life Can Be Hard Sometimes with everyone.
Top Life Can Be Hard Sometimes Quotes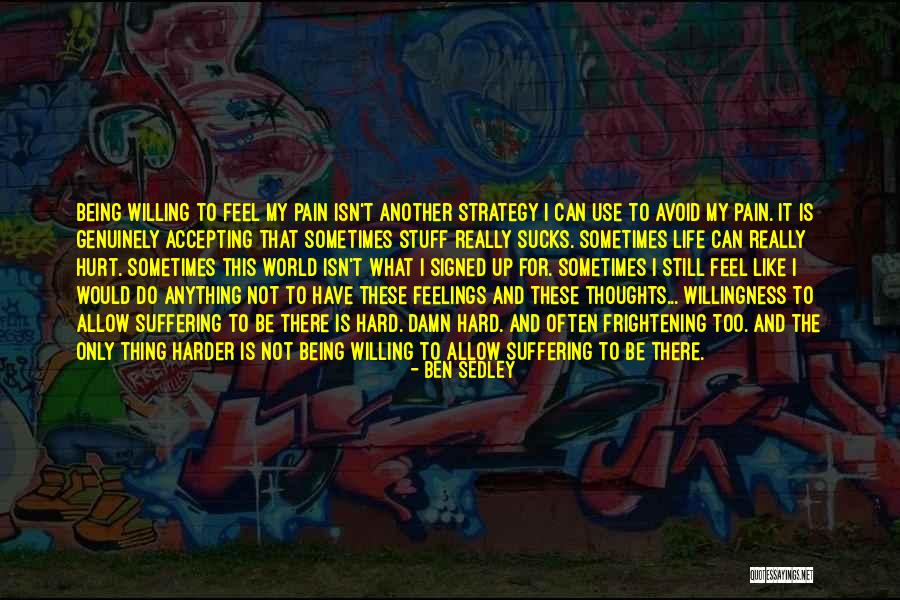 Being willing to feel my pain isn't another strategy I can use to avoid my pain. It is genuinely accepting that sometimes stuff really sucks. Sometimes life can really hurt. Sometimes this world isn't what I signed up for. Sometimes I still feel like I would do anything not to have these feelings and these thoughts... Willingness to allow suffering to be there is hard. Damn hard. And often frightening too. And the only thing harder is not being willing to allow suffering to be there. — Ben Sedley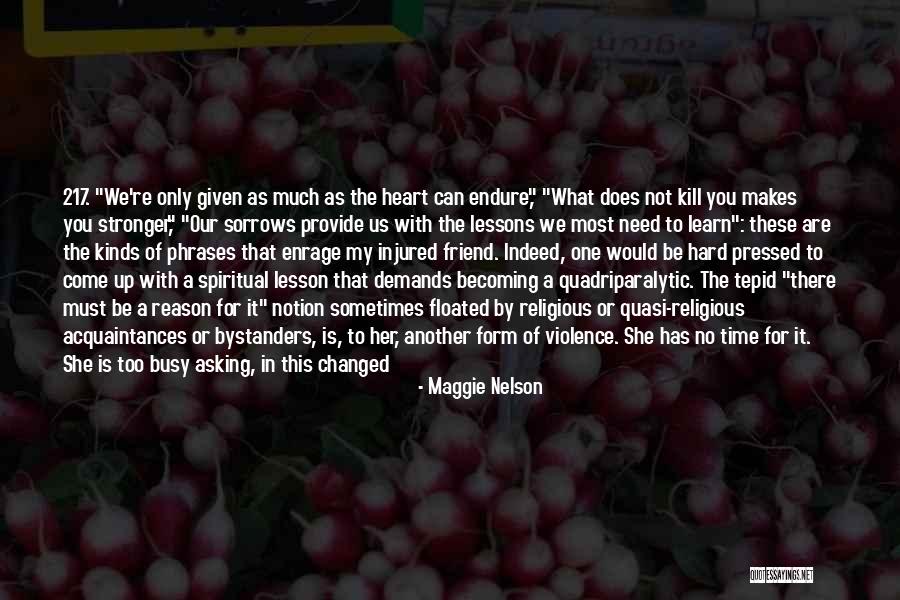 217. "We're only given as much as the heart can endure," "What does not kill you makes you stronger," "Our sorrows provide us with the lessons we most need to learn": these are the kinds of phrases that enrage my injured friend. Indeed, one would be hard pressed to come up with a spiritual lesson that demands becoming a quadriparalytic. The tepid "there must be a reason for it" notion sometimes floated by religious or quasi-religious acquaintances or bystanders, is, to her, another form of violence. She has no time for it. She is too busy asking, in this changed form, what makes a livable life, and how she can live it. — Maggie Nelson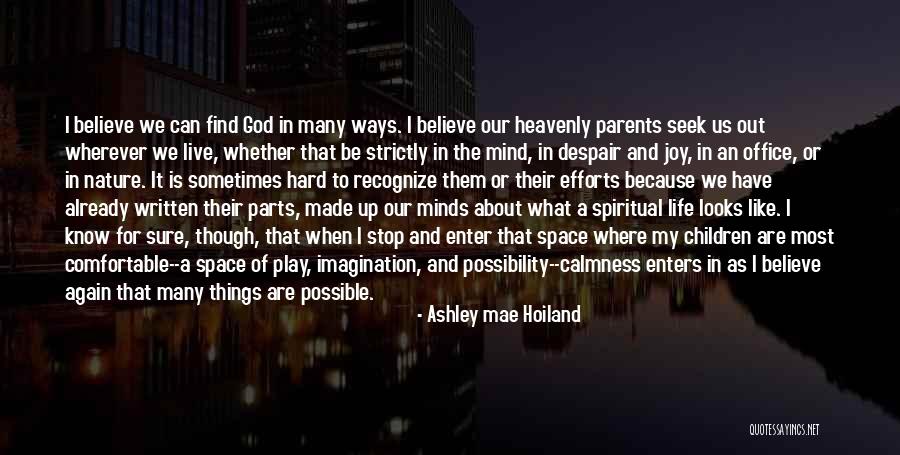 I believe we can find God in many ways. I believe our heavenly parents seek us out wherever we live, whether that be strictly in the mind, in despair and joy, in an office, or in nature. It is sometimes hard to recognize them or their efforts because we have already written their parts, made up our minds about what a spiritual life looks like. I know for sure, though, that when I stop and enter that space where my children are most comfortable--a space of play, imagination, and possibility--calmness enters in as I believe again that many things are possible. — Ashley Mae Hoiland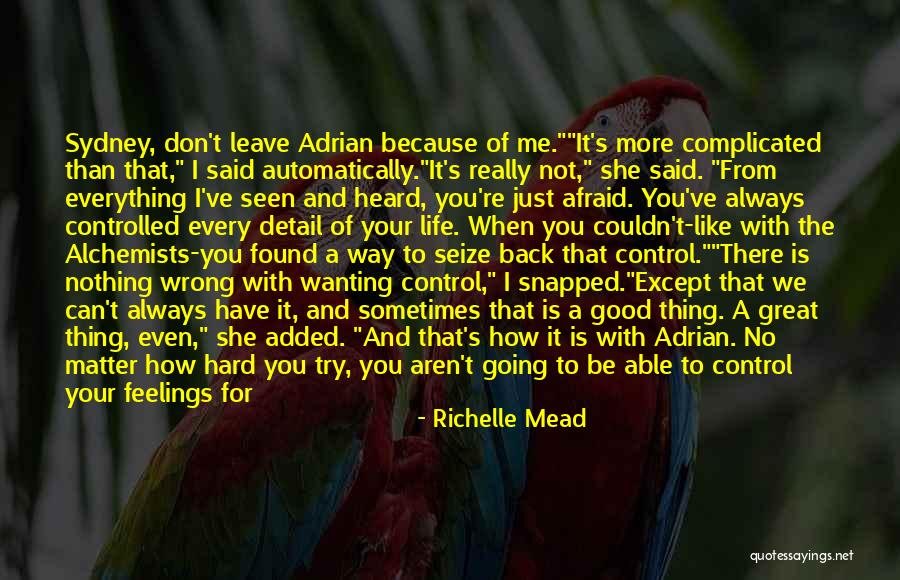 Sydney, don't leave Adrian because of me."
"It's more complicated than that," I said automatically.
"It's really not," she said. "From everything I've seen and heard, you're just afraid. You've always controlled every detail of your life. When you couldn't-like with the Alchemists-you found a way to seize back that control."
"There is nothing wrong with wanting control," I snapped.
"Except that we can't always have it, and sometimes that is a good thing. A great thing, even," she added. "And that's how it is with Adrian. No matter how hard you try, you aren't going to be able to control your feelings for him. You can't help loving him, and so you're running away. I'm just an excuse. — Richelle Mead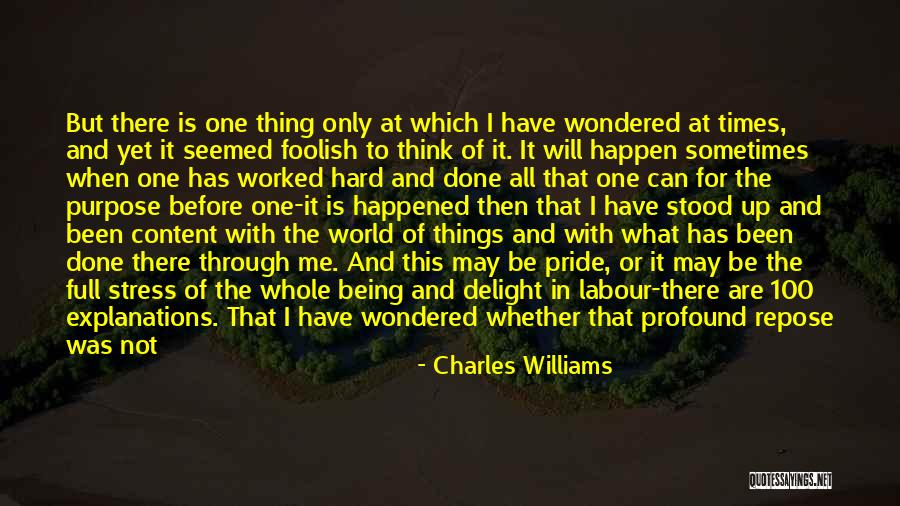 But there is one thing only at which I have wondered at times, and yet it seemed foolish to think of it. It will happen sometimes when one has worked hard and done all that one can for the purpose before one-it is happened then that I have stood up and been content with the world of things and with what has been done there through me. And this may be pride, or it may be the full stress of the whole being and delight in labour-there are 100 explanations. That I have wondered whether that profound repose was not communicated from some far source and whether the life that is in it was altogether governed by time. And I'm sure that state never comes while I am concerned with myself, and I have thought today that in some strange way that state was itself the Stone. But if so then assuredly none of these men shall find it secret."
"Is that the end of desire?" Chloe said. — Charles Williams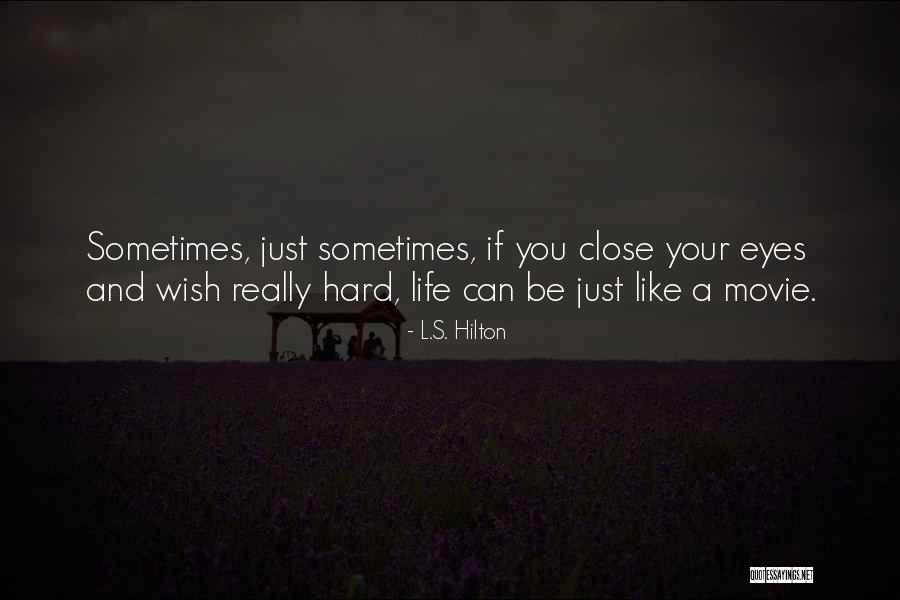 Sometimes, just sometimes, if you close your eyes and wish really hard, life can be just like a movie. — L.S. Hilton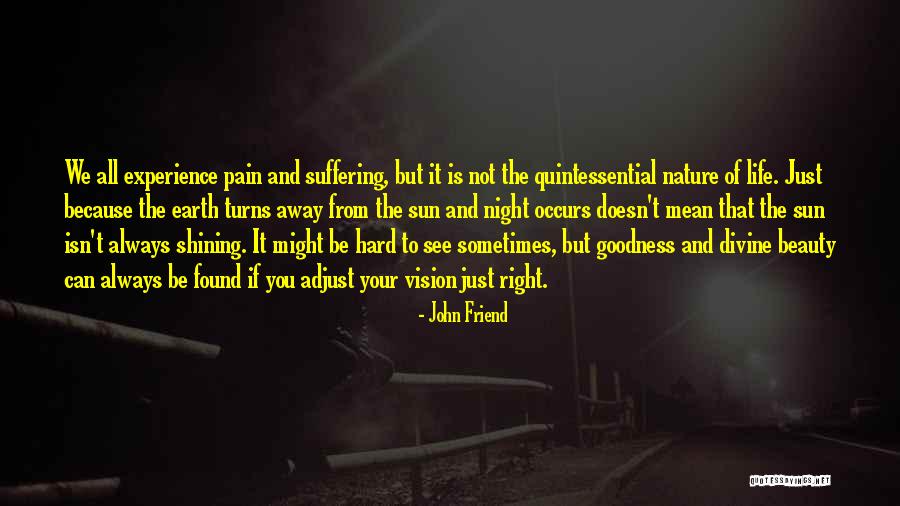 We all experience pain and suffering, but it is not the quintessential nature of life. Just because the earth turns away from the sun and night occurs doesn't mean that the sun isn't always shining. It might be hard to see sometimes, but goodness and divine beauty can always be found if you adjust your vision just right. — John Friend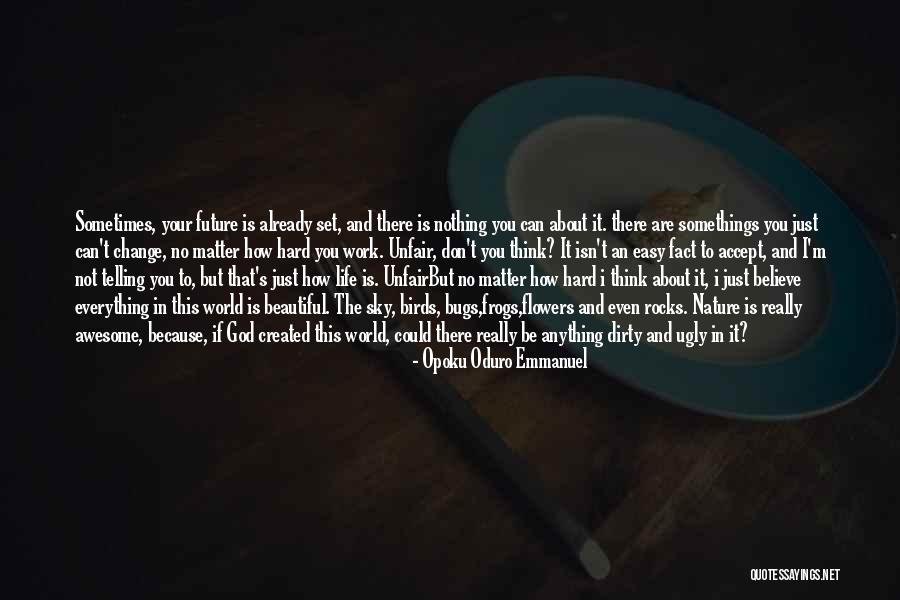 Sometimes, your future is already set, and there is nothing you can about it. there are somethings you just can't change, no matter how hard you work. Unfair, don't you think? It isn't an easy fact to accept, and I'm not telling you to, but that's just how life is. Unfair
But no matter how hard i think about it, i just believe everything in this world is beautiful. The sky, birds, bugs,frogs,flowers and even rocks. Nature is really awesome, because, if God created this world, could there really be anything dirty and ugly in it? — Opoku Oduro Emmanuel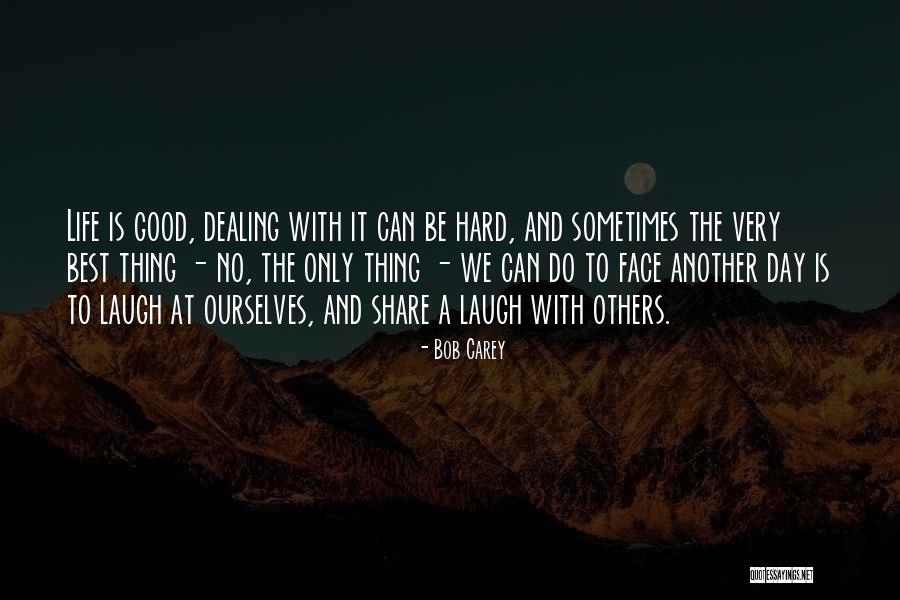 Life is good, dealing with it can be hard, and sometimes the very best thing - no, the only thing - we can do to face another day is to laugh at ourselves, and share a laugh with others. — Bob Carey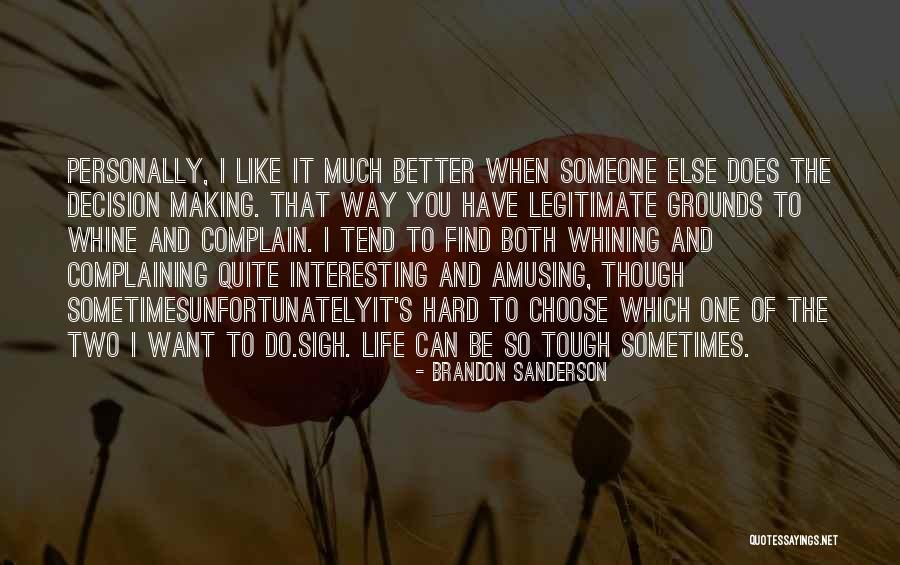 Personally, I like it much better when someone else does the decision making. That way you have legitimate grounds to whine and complain. I tend to find both whining and complaining quite interesting and amusing, though sometimes
unfortunately
it's hard to choose which one of the two I want to do.
Sigh. LIfe can be so tough sometimes. — Brandon Sanderson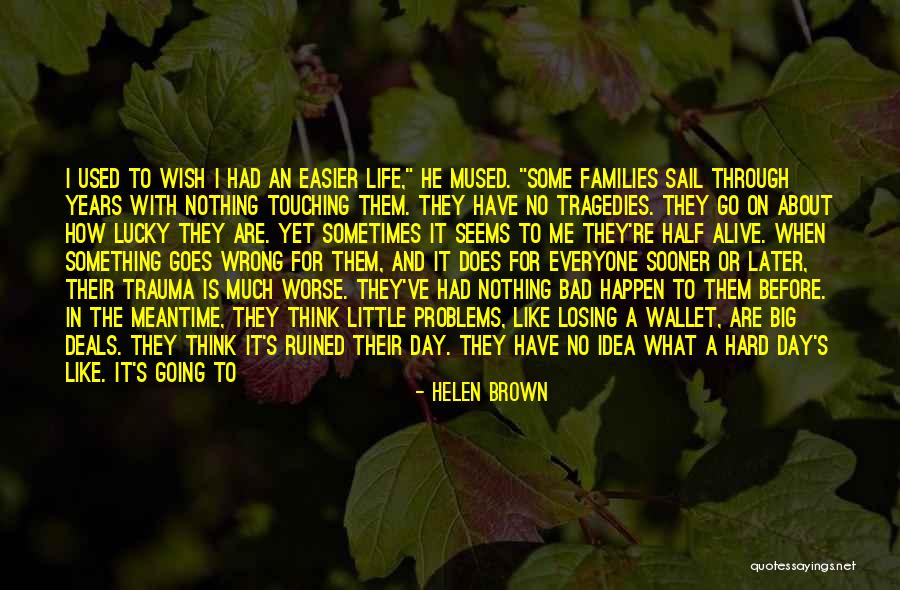 I used to wish I had an easier life," he mused. "Some families sail through years with nothing touching them. They have no tragedies. They go on about how lucky they are. Yet sometimes it seems to me they're half alive. When something goes wrong for them, and it does for everyone sooner or later, their trauma is much worse. They've had nothing bad happen to them before. In the meantime, they think little problems, like losing a wallet, are big deals. They think it's ruined their day. They have no idea what a hard day's like. It's going to be incredibly tough for them when they find out."
He'd also developed his own version of making the most of every minute. "Through Sam I found out how quickly things can change. Because of him I've learned to appreciate each moment and try not to hold on to things. Life's more exciting and intense that way. It's like the yogurt that goes off after three days. It tastes so much better than the stuff that lasts three weeks. — Helen Brown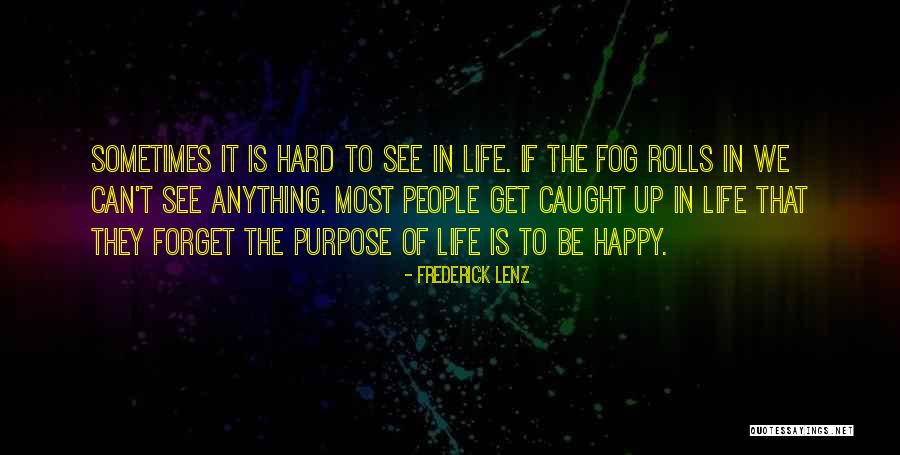 Sometimes it is hard to see in life. If the fog rolls in we can't see anything. Most people get caught up in life that they forget the purpose of life is to be happy. — Frederick Lenz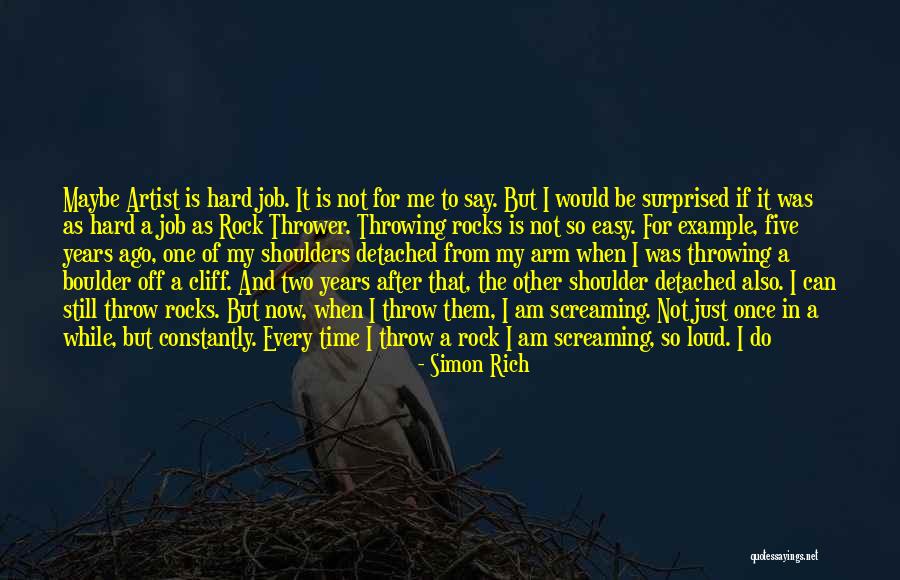 Maybe Artist is hard job. It is not for me to say. But I would be surprised if it was as hard a job as Rock Thrower. Throwing rocks is not so easy. For example, five years ago, one of my shoulders detached from my arm when I was throwing a boulder off a cliff. And two years after that, the other shoulder detached also. I can still throw rocks. But now, when I throw them, I am screaming. Not just once in a while, but constantly. Every time I throw a rock I am screaming, so loud. I do not always realize I am screaming - it is just part of my life. Usually, by sundown, I have no voice left. It is gone, you understand, because I was screaming so much from the pain of throwing rocks. Another thing is that sometimes I fall off the cliff, which is a bad situation. — Simon Rich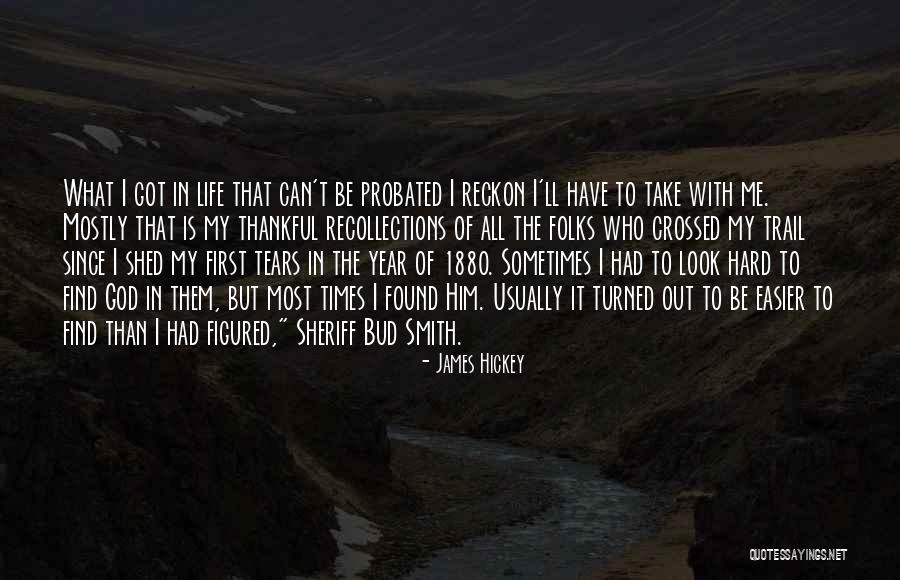 What I got in life that can't be probated I reckon I'll have to take with me. Mostly that is my thankful recollections of all the folks who crossed my trail since I shed my first tears in the year of 1880. Sometimes I had to look hard to find God in them, but most times I found Him. Usually it turned out to be easier to find than I had figured," Sheriff Bud Smith. — James Hickey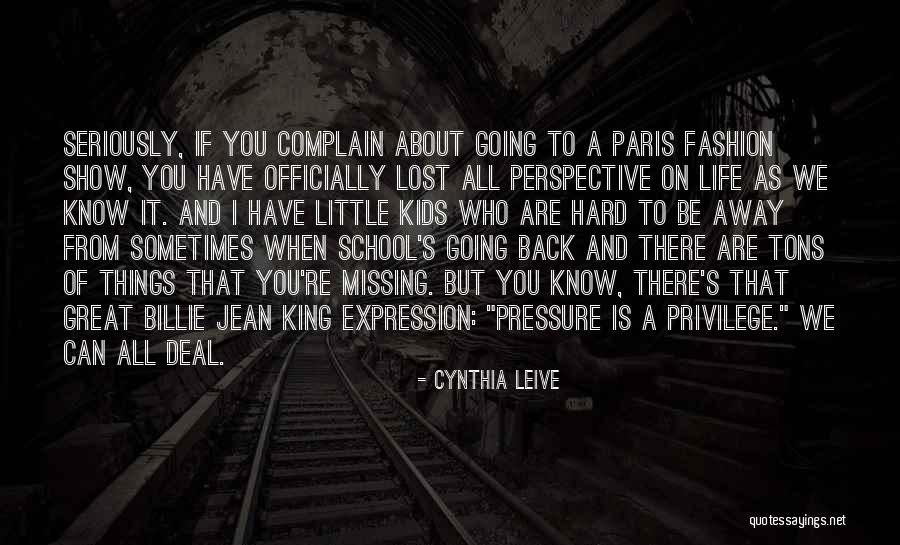 Seriously, if you complain about going to a Paris fashion show, you have officially lost all perspective on life as we know it. And I have little kids who are hard to be away from sometimes when school's going back and there are tons of things that you're missing. But you know, there's that great Billie Jean King expression: "Pressure is a privilege." We can all deal. — Cynthia Leive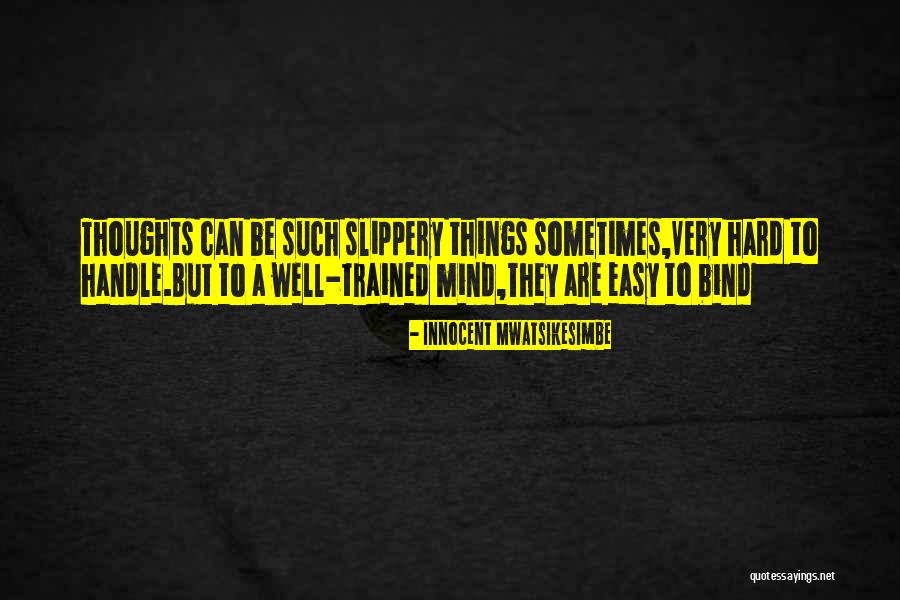 Thoughts can be such slippery things sometimes,
Very hard to handle.
But to a well-trained mind,
They are easy to bind — Innocent Mwatsikesimbe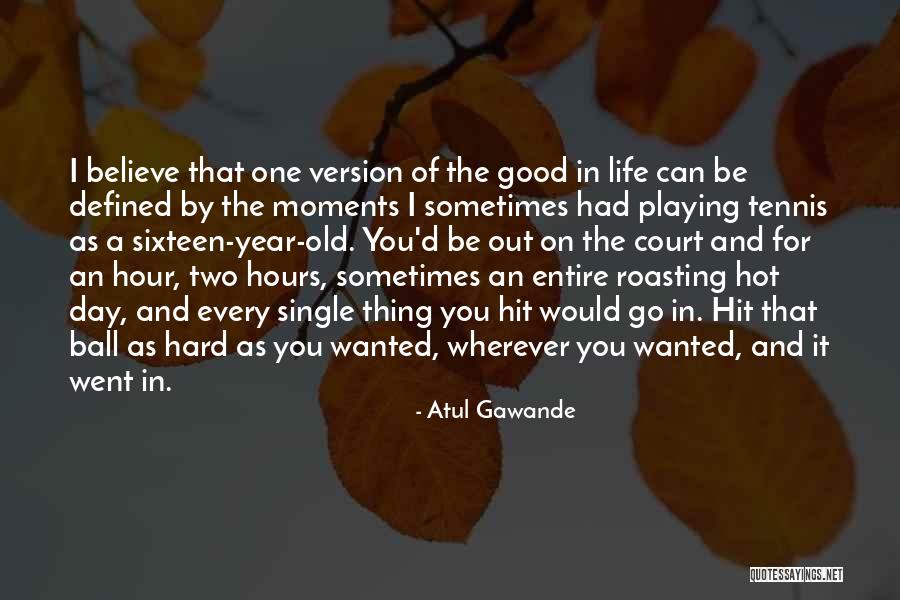 I believe that one version of the good in life can be defined by the moments I sometimes had playing tennis as a sixteen-year-old. You'd be out on the court and for an hour, two hours, sometimes an entire roasting hot day, and every single thing you hit would go in. Hit that ball as hard as you wanted, wherever you wanted, and it went in. — Atul Gawande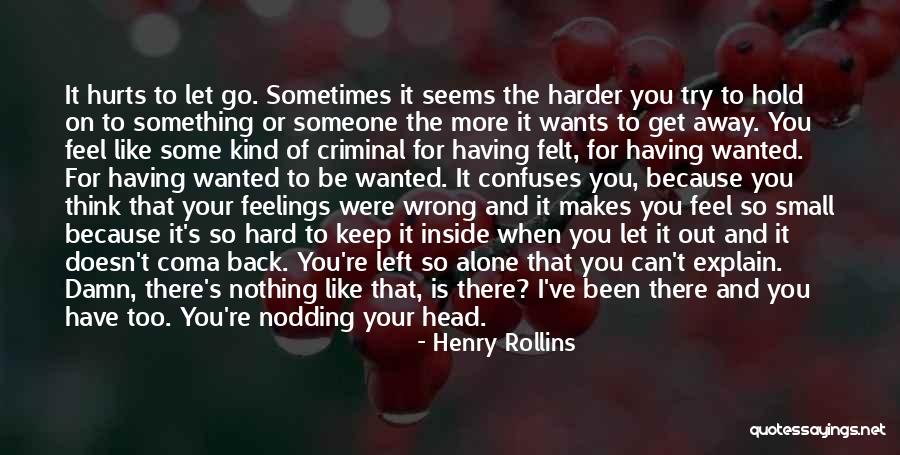 It hurts to let go. Sometimes it seems the harder you try to hold on to something or someone the more it wants to get away. You feel like some kind of criminal for having felt, for having wanted. For having wanted to be wanted. It confuses you, because you think that your feelings were wrong and it makes you feel so small because it's so hard to keep it inside when you let it out and it doesn't coma back. You're left so alone that you can't explain. Damn, there's nothing like that, is there? I've been there and you have too. You're nodding your head. — Henry Rollins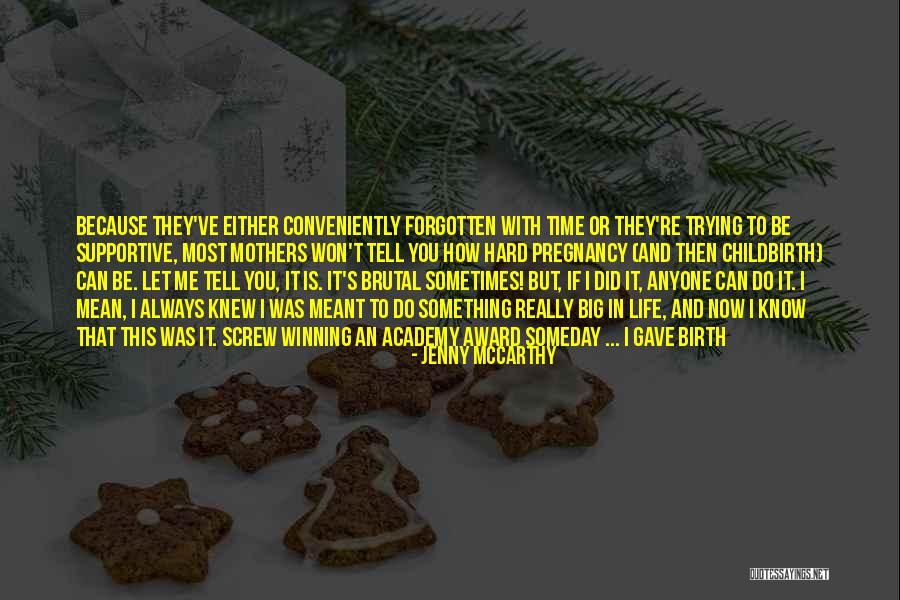 Because they've either conveniently forgotten with time or they're trying to be supportive, most mothers won't tell you how hard pregnancy (and then childbirth) can be. Let me tell you, it is. It's brutal sometimes! But, if I did it, ANYONE can do it. I mean, I always knew I was meant to do something really BIG in life, and now I know that this was it. Screw winning an Academy Award someday ... I GAVE BIRTH — Jenny McCarthy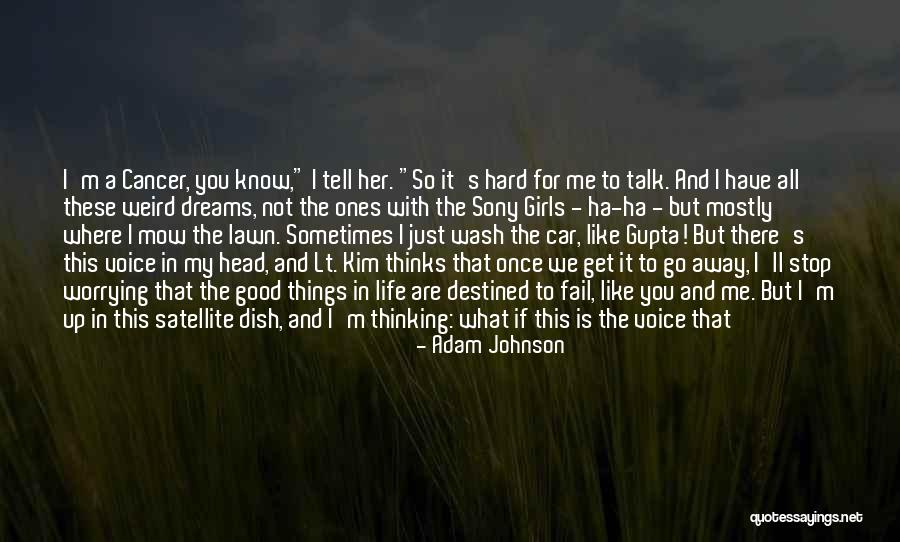 I'm a Cancer, you know," I tell her. "So it's hard for me to talk. And I have all these weird dreams, not the ones with the Sony Girls - ha-ha - but mostly where I mow the lawn. Sometimes I just wash the car, like Gupta! But there's this voice in my head, and Lt. Kim thinks that once we get it to go away, I'll stop worrying that the good things in life are destined to fail, like you and me. But I'm up in this satellite dish, and I'm thinking: what if this is the voice that still believes things can be okay, that believes in good and warns me from bad? It wants to protect me, just like the United Nations. — Adam Johnson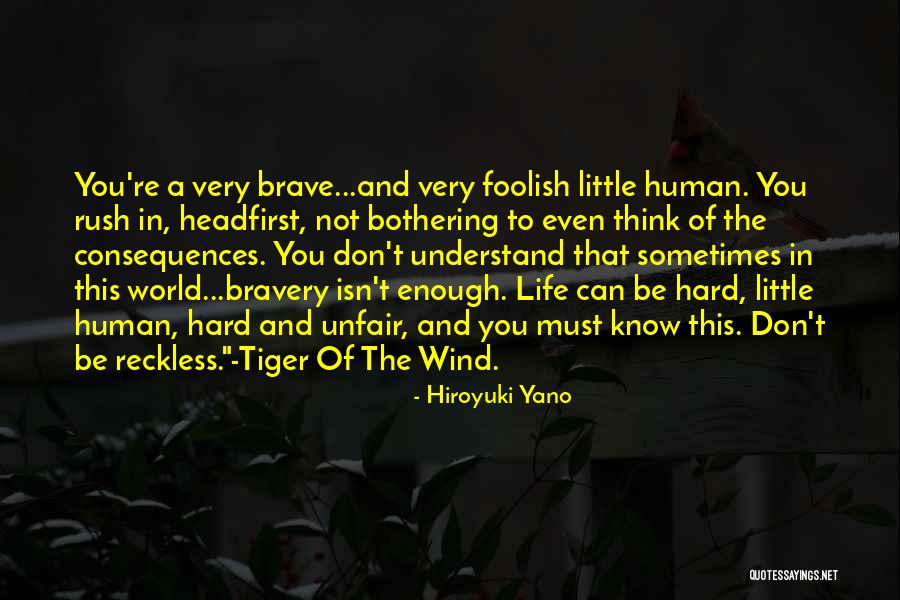 You're a very brave...and very foolish little human. You rush in, headfirst, not bothering to even think of the consequences. You don't understand that sometimes in this world...bravery isn't enough. Life can be hard, little human, hard and unfair, and you must know this. Don't be reckless."

-Tiger Of The Wind. — Hiroyuki Yano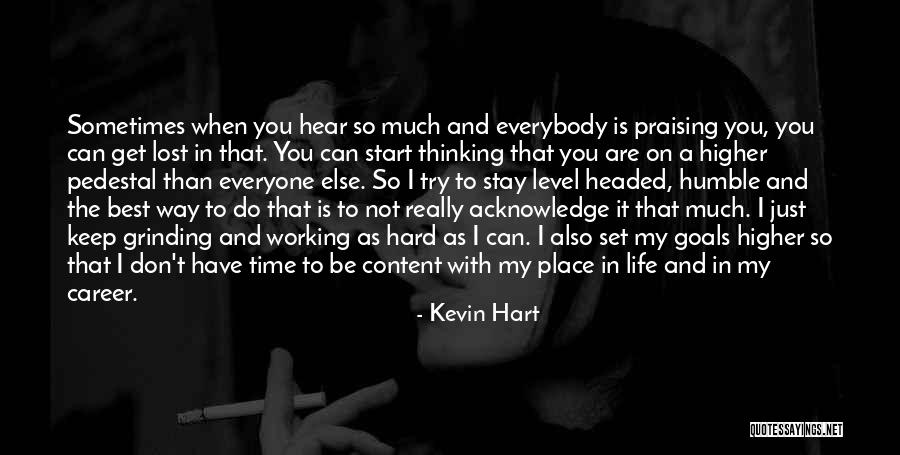 Sometimes when you hear so much and everybody is praising you, you can get lost in that. You can start thinking that you are on a higher pedestal than everyone else. So I try to stay level headed, humble and the best way to do that is to not really acknowledge it that much. I just keep grinding and working as hard as I can. I also set my goals higher so that I don't have time to be content with my place in life and in my career. — Kevin Hart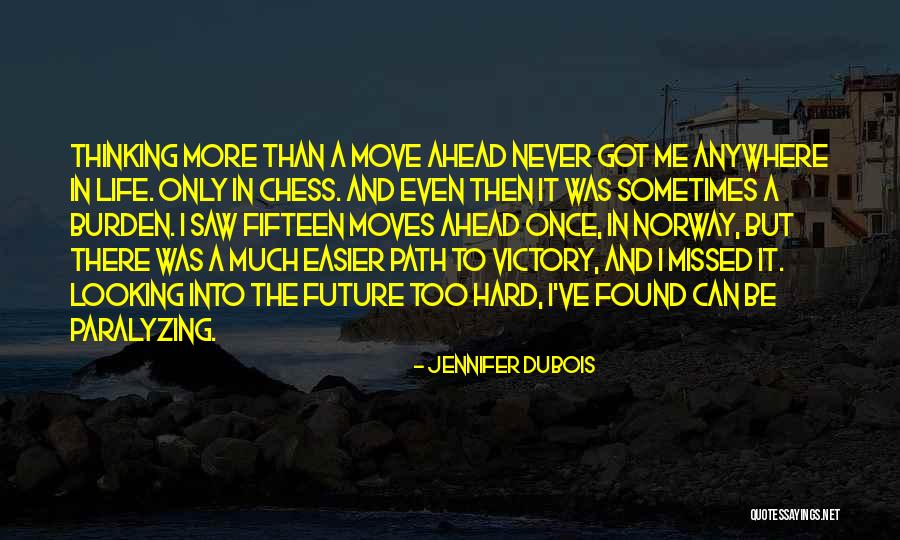 Thinking more than a move ahead never got me anywhere in life. Only in chess. And even then it was sometimes a burden. I saw fifteen moves ahead once, in Norway, but there was a much easier path to victory, and I missed it. Looking into the future too hard, I've found can be paralyzing. — Jennifer DuBois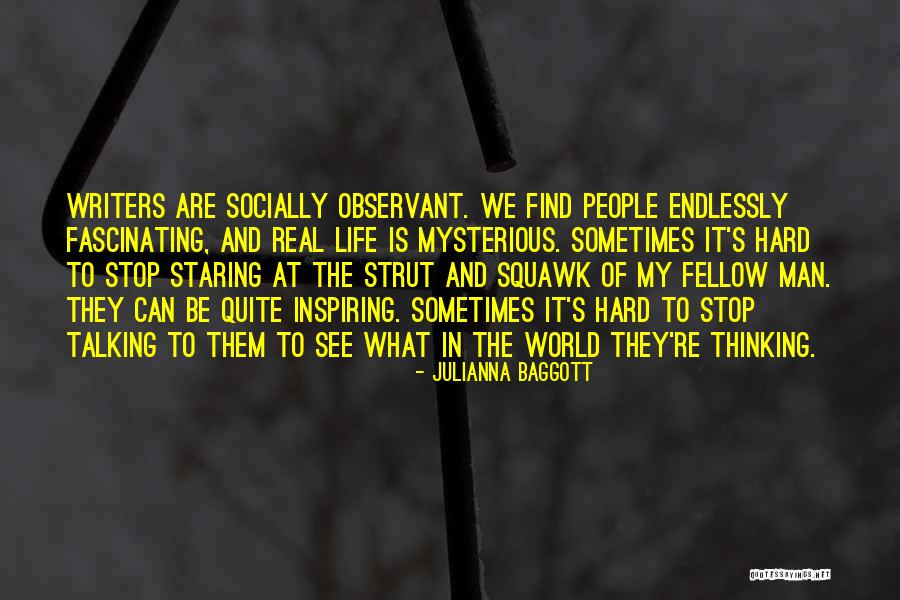 Writers are socially observant. We find people endlessly fascinating, and real life is mysterious. Sometimes it's hard to stop staring at the strut and squawk of my fellow man. They can be quite inspiring. Sometimes it's hard to stop talking to them to see what in the world they're thinking. — Julianna Baggott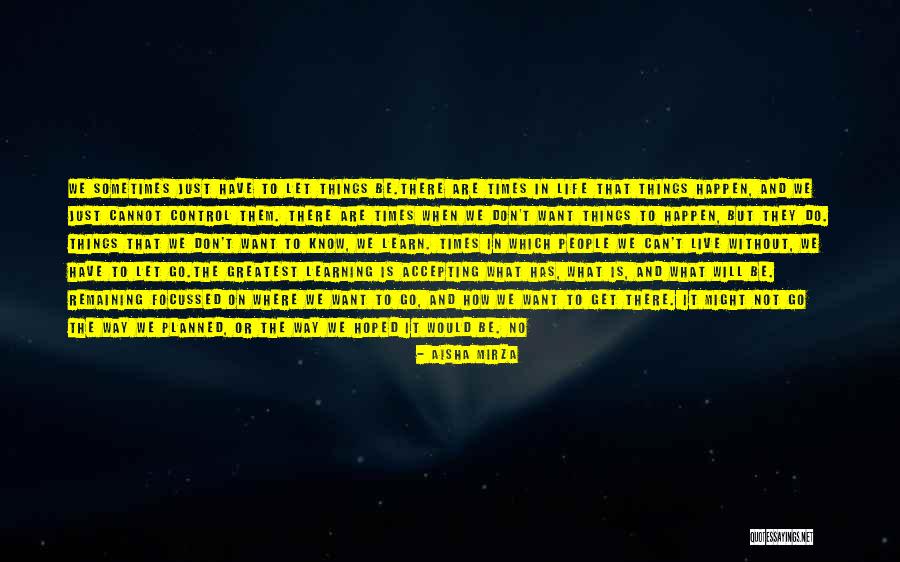 We sometimes just have to let things be.

There are times in life that things happen, and we just cannot control them. There are times when we don't want things to happen, but they do. Things that we don't want to know, we learn. Times in which people we can't live without, we have to let go.

The greatest learning is accepting what has, what is, and what will be. Remaining focussed on where we want to go, and how we want to get there. It might not go the way we planned, or the way we hoped it would be. No one said life would be easy, but at least we keep trying, and working hard at making it the best life it can be. — Aisha Mirza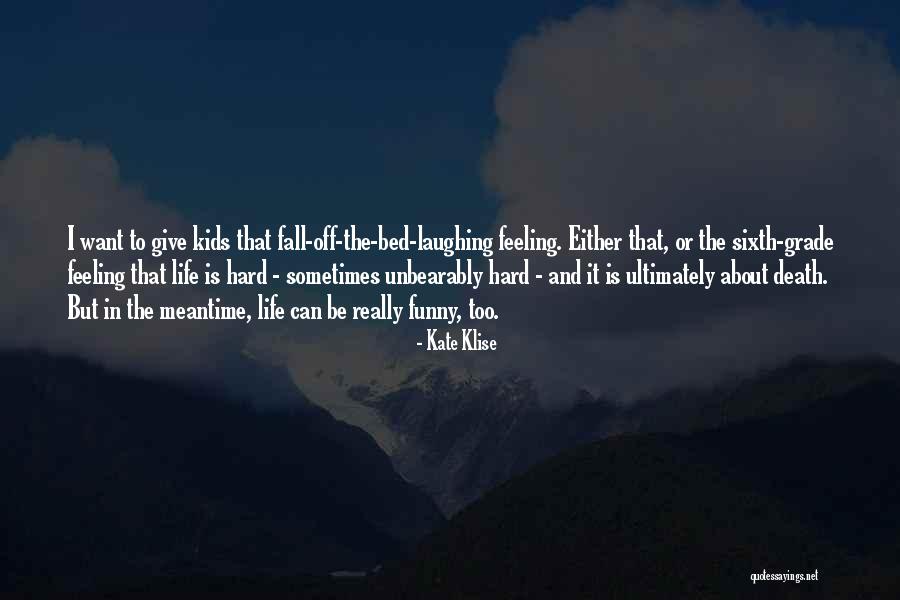 I want to give kids that fall-off-the-bed-laughing feeling. Either that, or the sixth-grade feeling that life is hard - sometimes unbearably hard - and it is ultimately about death. But in the meantime, life can be really funny, too. — Kate Klise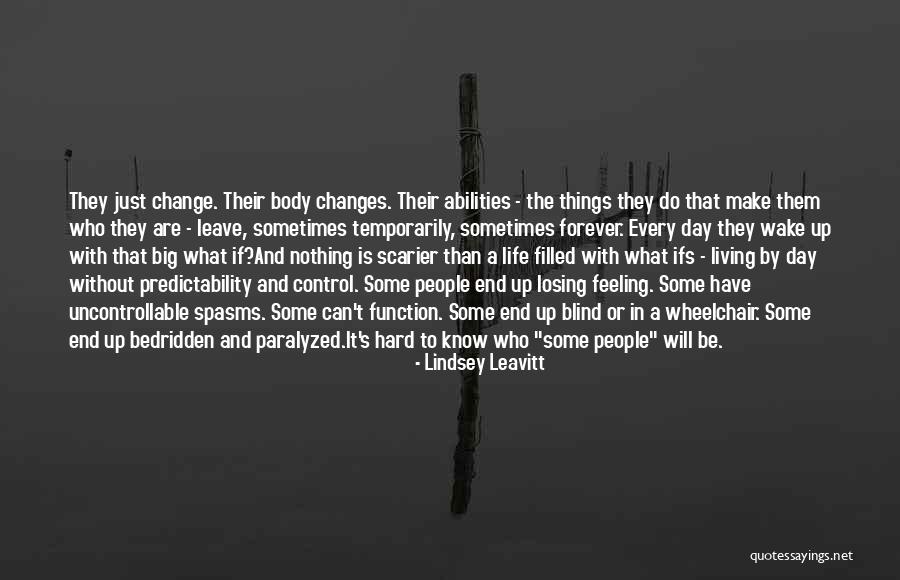 They just change. Their body changes. Their abilities - the things they do that make them who they are - leave, sometimes temporarily, sometimes forever. Every day they wake up with that big what if?
And nothing is scarier than a life filled with what ifs - living by day without predictability and control. Some people end up losing feeling. Some have uncontrollable spasms. Some can't function. Some end up blind or in a wheelchair. Some end up bedridden and paralyzed.
It's hard to know who "some people" will be. — Lindsey Leavitt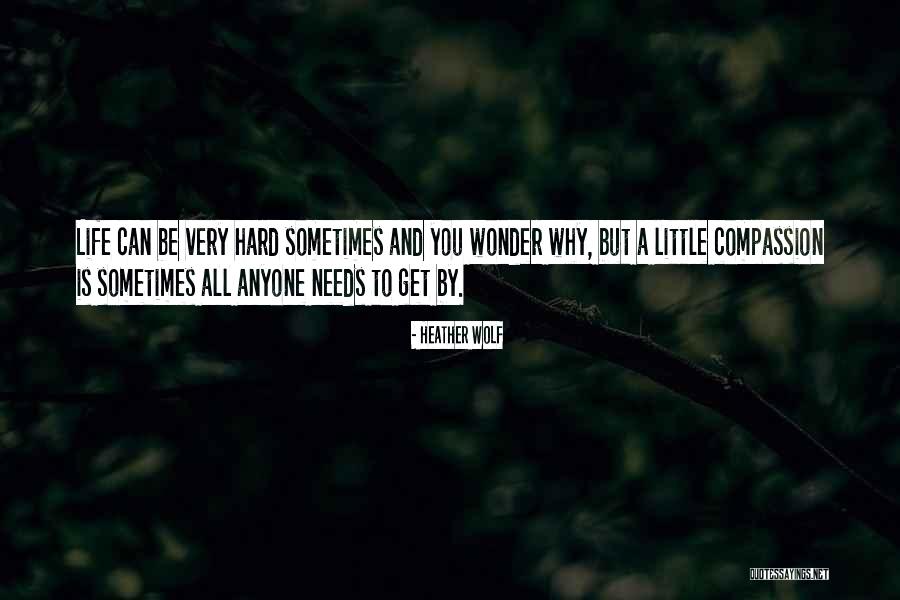 Life can be very hard sometimes and you wonder why, but a little compassion is sometimes all anyone needs to get by. — Heather Wolf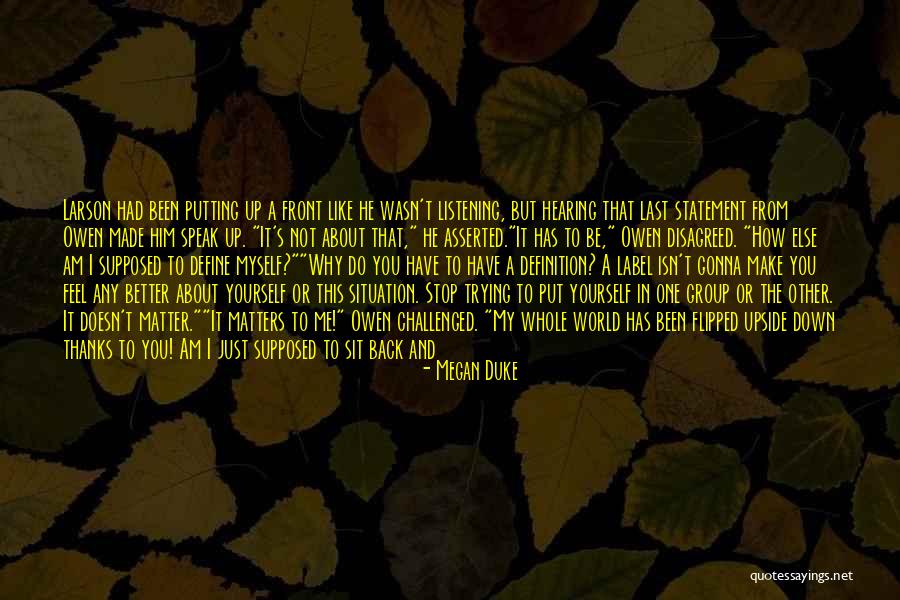 Larson had been putting up a front like he wasn't listening, but hearing that last statement from Owen made him speak up. "It's not about that," he asserted.
"It has to be," Owen disagreed. "How else am I supposed to define myself?"
"Why do you have to have a definition? A label isn't gonna make you feel any better about yourself or this situation. Stop trying to put yourself in one group or the other. It doesn't matter."
"It matters to me!" Owen challenged. "My whole world has been flipped upside down thanks to you! Am I just supposed to sit back and accept that?"
Larson was beginning to boil over with repugnance. "Yes! Because that's what happens!" He was trying as hard a he could not to scream. "Things change and sometimes there's nothing we can do about it. Life sucks. Deal with it! That's what I'm doing. I'm not doing it in the best way, but I'm doing it. I'm dealing with that fact that you left me. — Megan Duke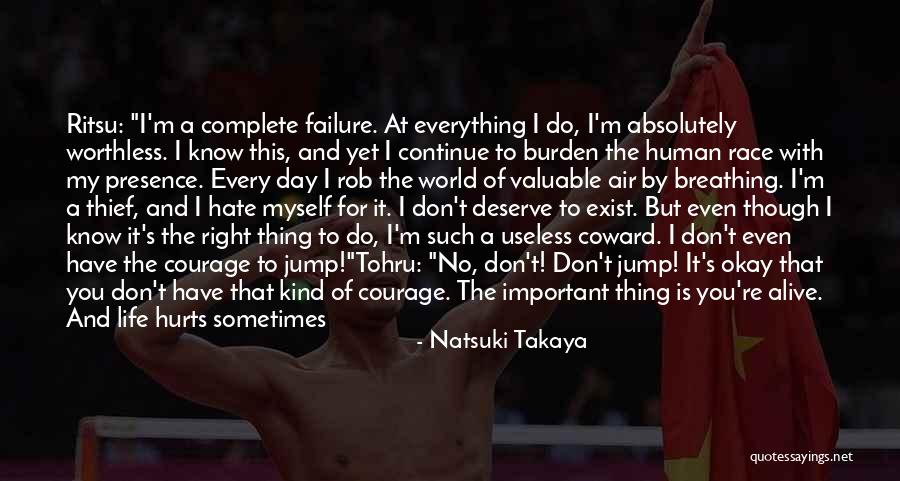 Ritsu: "I'm a complete failure. At everything I do, I'm absolutely worthless. I know this, and yet I continue to burden the human race with my presence. Every day I rob the world of valuable air by breathing. I'm a thief, and I hate myself for it. I don't deserve to exist. But even though I know it's the right thing to do, I'm such a useless coward. I don't even have the courage to jump!"
Tohru: "No, don't! Don't jump! It's okay that you don't have that kind of courage. The important thing is you're alive. And life hurts sometimes and sometimes it can be hard, but it won't always be that way. There's gotta be a reason for you to live. — Natsuki Takaya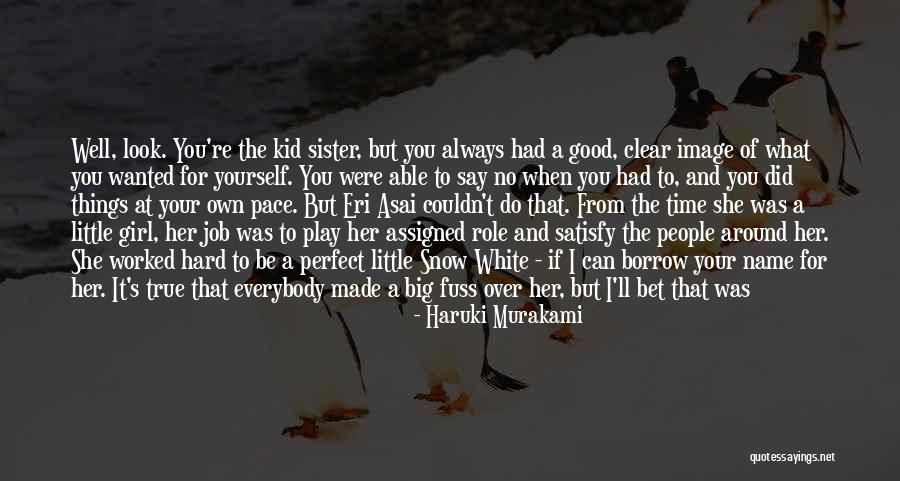 Well, look. You're the kid sister, but you always had a good, clear image of what you wanted for yourself. You were able to say no when you had to, and you did things at your own pace. But Eri Asai couldn't do that. From the time she was a little girl, her job was to play her assigned role and satisfy the people around her. She worked hard to be a perfect little Snow White - if I can borrow your name for her. It's true that everybody made a big fuss over her, but I'll bet that was really tough for her sometimes. At one of the most crucial points in her life, she didn't have a chance to establish a firm self. If 'complex' is too strong a word, let's just say she probably envied you."
Excerpt From: Haruki Murakami. "After Dark." iBooks. — Haruki Murakami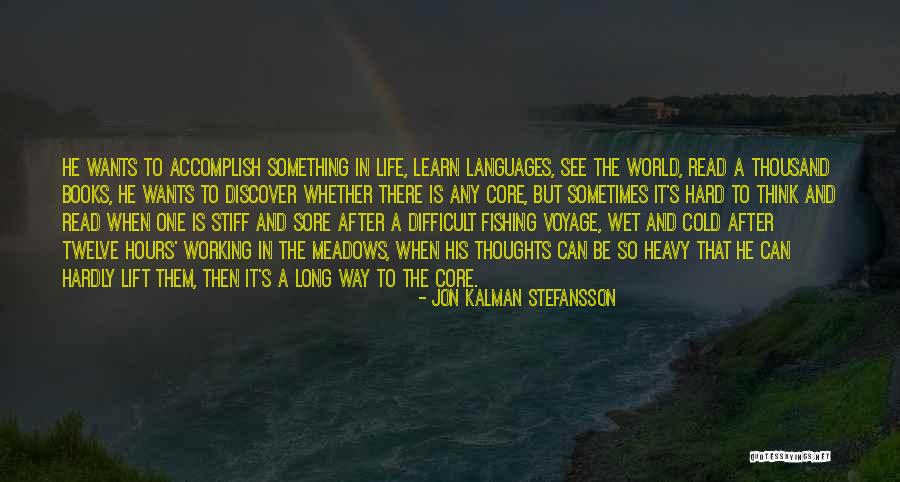 He wants to accomplish something in life, learn languages, see the world, read a thousand books, he wants to discover whether there is any core, but sometimes it's hard to think and read when one is stiff and sore after a difficult fishing voyage, wet and cold after twelve hours' working in the meadows, when his thoughts can be so heavy that he can hardly lift them, then it's a long way to the core. — Jon Kalman Stefansson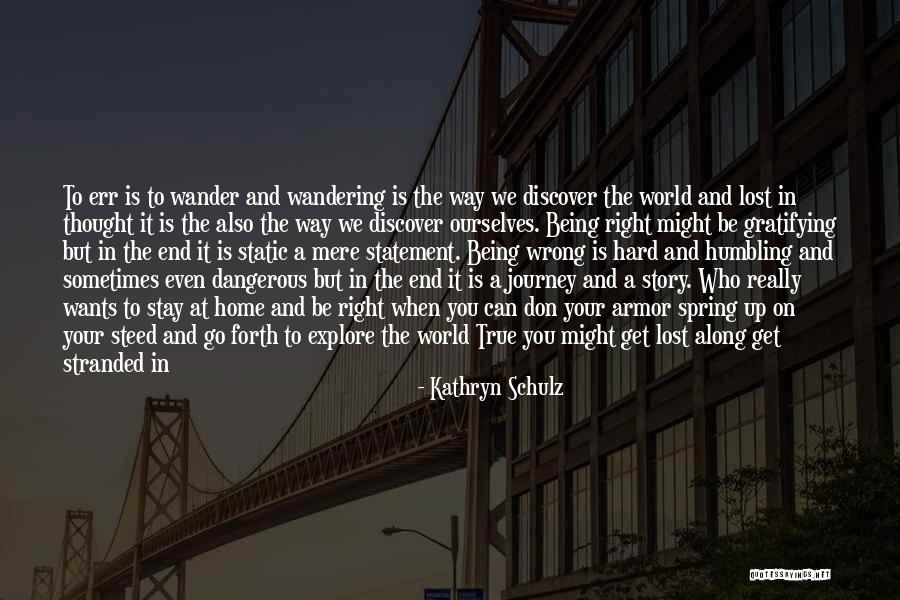 To err is to wander and wandering is the way we discover the world and lost in thought it is the also the way we discover ourselves. Being right might be gratifying but in the end it is static a mere statement. Being wrong is hard and humbling and sometimes even dangerous but in the end it is a journey and a story. Who really wants to stay at home and be right when you can don your armor spring up on your steed and go forth to explore the world True you might get lost along get stranded in a swamp have a scare at the edge of a cliff thieves might steal your gold brigands might imprison you in a cave sorcerers might turn you into a toad but what of what To fuck up is to find adventure: it is in the spirit that this book is written. — Kathryn Schulz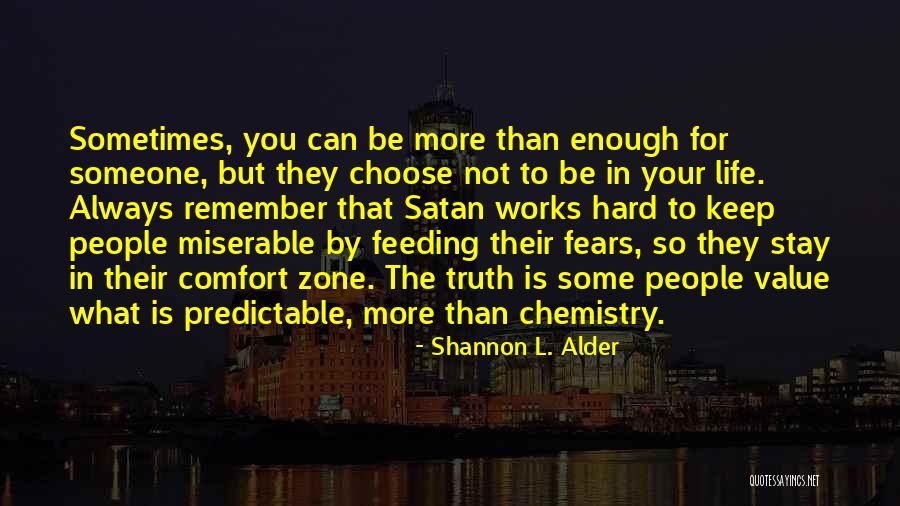 Sometimes, you can be more than enough for someone, but they choose not to be in your life. Always remember that Satan works hard to keep people miserable by feeding their fears, so they stay in their comfort zone. The truth is some people value what is predictable, more than chemistry. — Shannon L. Alder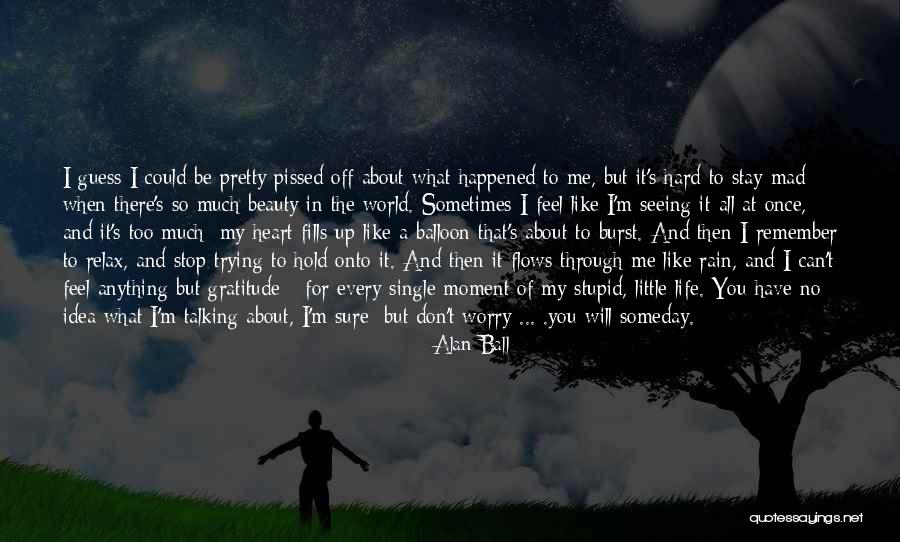 I guess I could be pretty pissed off about what happened to me, but it's hard to stay mad when there's so much beauty in the world. Sometimes I feel like I'm seeing it all at once, and it's too much; my heart fills up like a balloon that's about to burst. And then I remember to relax, and stop trying to hold onto it. And then it flows through me like rain, and I can't feel anything but gratitude - for every single moment of my stupid, little life. You have no idea what I'm talking about, I'm sure; but don't worry ... .you will someday. — Alan Ball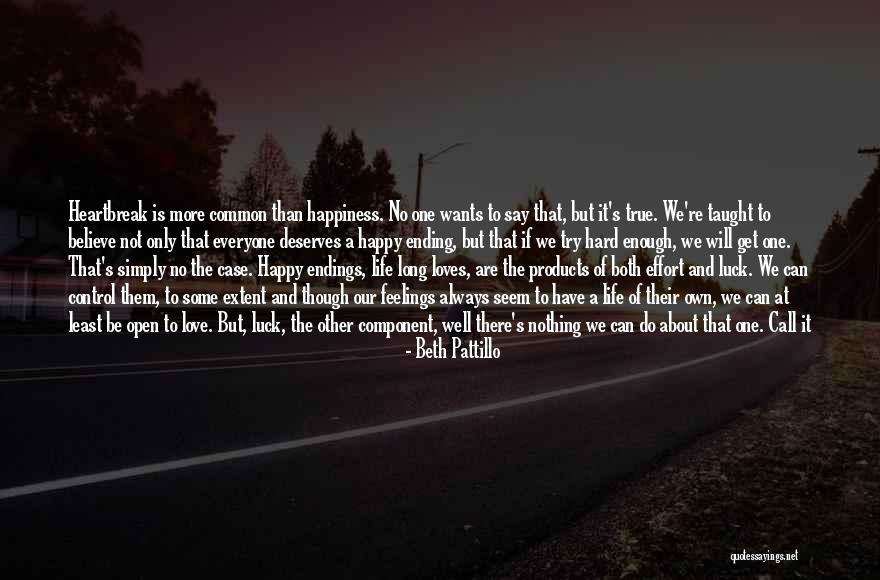 Heartbreak is more common than happiness. No one wants to say that, but it's true. We're taught to believe not only that everyone deserves a happy ending, but that if we try hard enough, we will get one. That's simply no the case. Happy endings, life long loves, are the products of both effort and luck. We can control them, to some extent and though our feelings always seem to have a life of their own, we can at least be open to love. But, luck, the other component, well there's nothing we can do about that one. Call it God's plan or predestination or divine intervention, but we're all at its mercy. And sometimes God isn't very merciful. Jane taught me that. — Beth Pattillo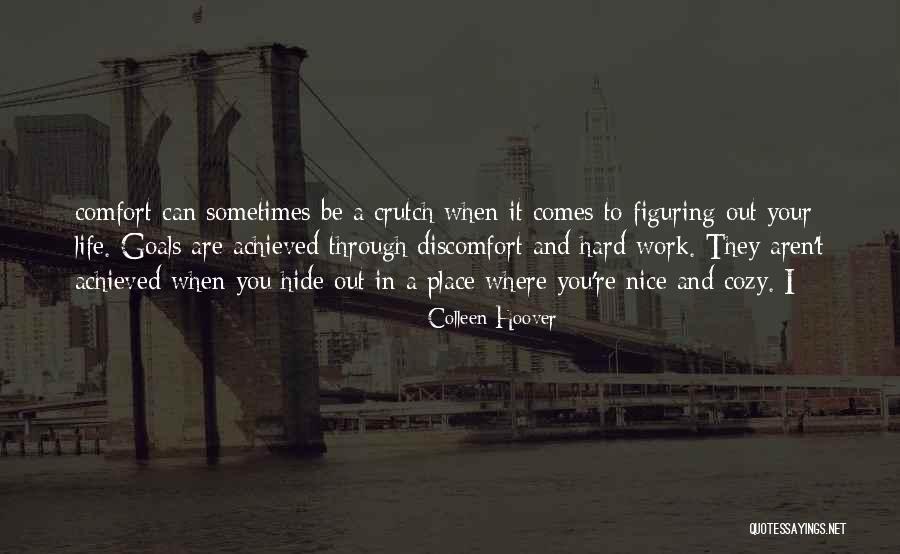 comfort can sometimes be a crutch when it comes to figuring out your life. Goals are achieved through discomfort and hard work. They aren't achieved when you hide out in a place where you're nice and cozy. I — Colleen Hoover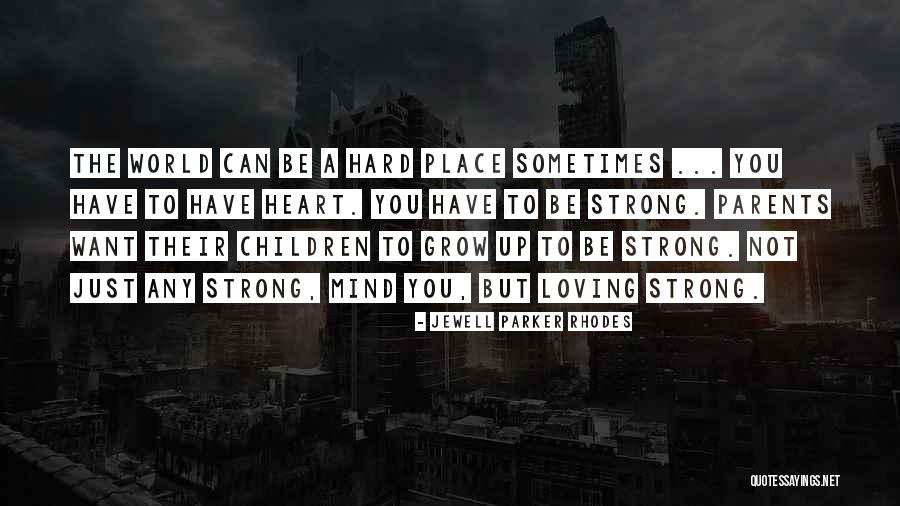 The world can be a hard place sometimes ... You have to have heart. You have to be strong. Parents want their children to grow up to be strong. Not just any strong, mind you, but loving strong. — Jewell Parker Rhodes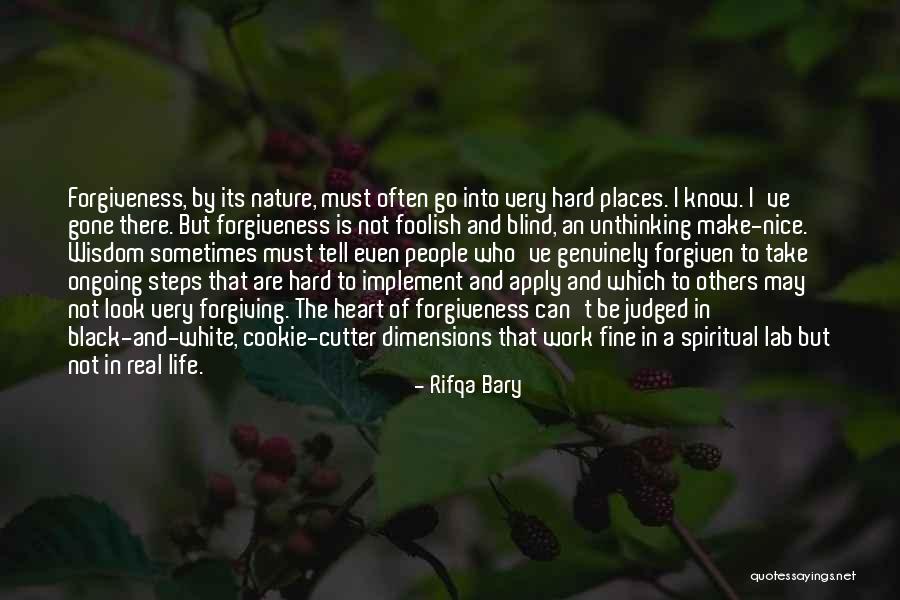 Forgiveness, by its nature, must often go into very hard places. I know. I've gone there. But forgiveness is not foolish and blind, an unthinking make-nice. Wisdom sometimes must tell even people who've genuinely forgiven to take ongoing steps that are hard to implement and apply and which to others may not look very forgiving. The heart of forgiveness can't be judged in black-and-white, cookie-cutter dimensions that work fine in a spiritual lab but not in real life. — Rifqa Bary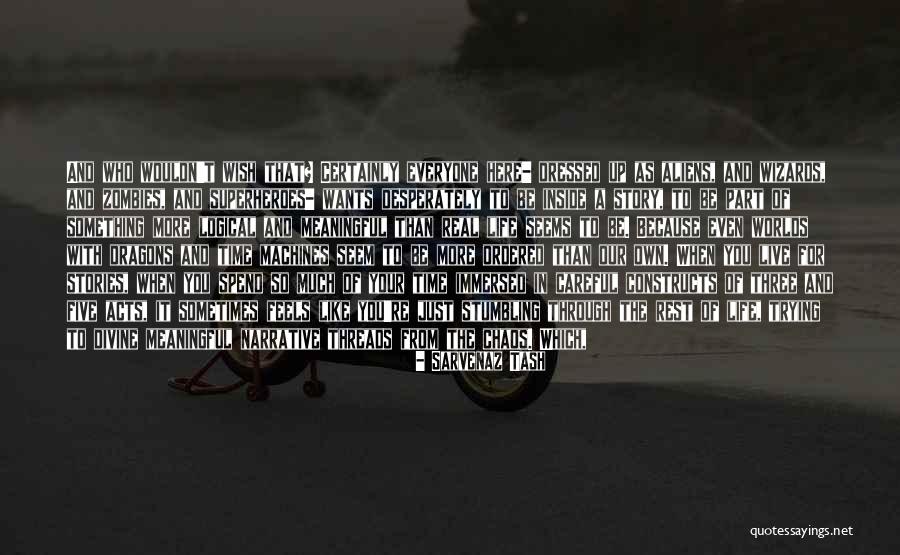 And who wouldn't wish that? Certainly everyone here- dressed up as aliens, and wizards, and zombies, and superheroes- wants desperately to be inside a story, to be part of something more logical and meaningful than real life seems to be. Because even worlds with dragons and time machines seem to be more ordered than our own. When you live for stories, when you spend so much of your time immersed in careful constructs of three and five acts, it sometimes feels like you're just stumbling through the rest of life, trying to divine meaningful narrative threads from the chaos. Which, as I learned the hard way this weekend, can be painfully fruitless. Fiction is there when real life fails you. But it's not a substitute. — Sarvenaz Tash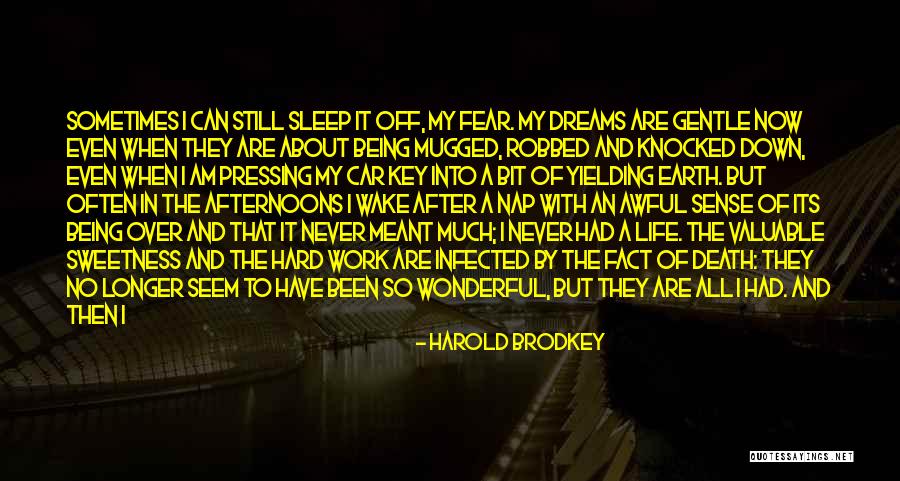 Sometimes I can still sleep it off, my fear. My dreams are gentle now even when they are about being mugged, robbed and knocked down, even when I am pressing my car key into a bit of yielding earth. But often in the afternoons I wake after a nap with an awful sense of its being over and that it never meant much; I never had a life. The valuable sweetness and the hard work are infected by the fact of death: they no longer seem to have been so wonderful, but they are all I had. And then I want to be comforted. I want my old, unthreatening forms of silence, and comedy-and-cowardice. I want breath and stories and the world. — Harold Brodkey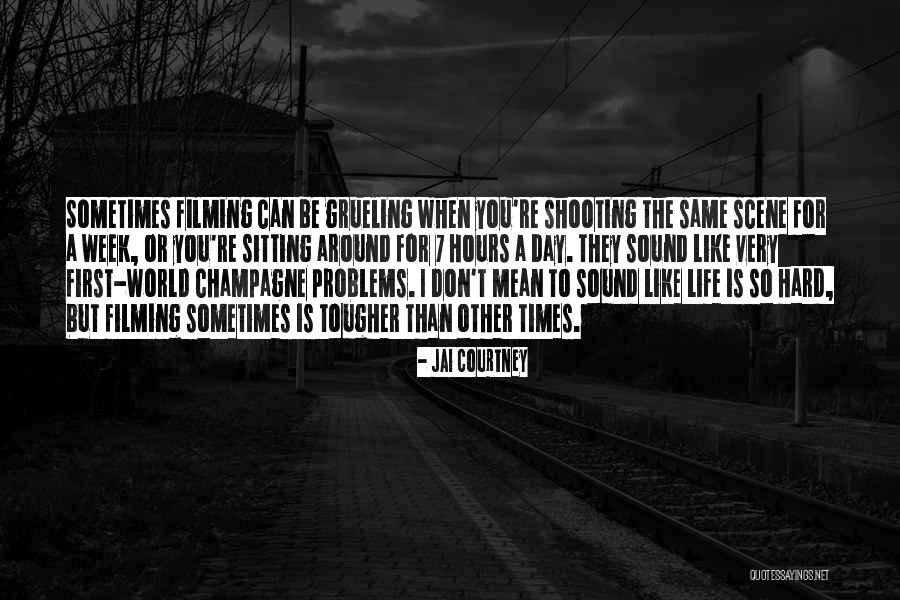 Sometimes filming can be grueling when you're shooting the same scene for a week, or you're sitting around for 7 hours a day. They sound like very first-world champagne problems. I don't mean to sound like life is so hard, but filming sometimes is tougher than other times. — Jai Courtney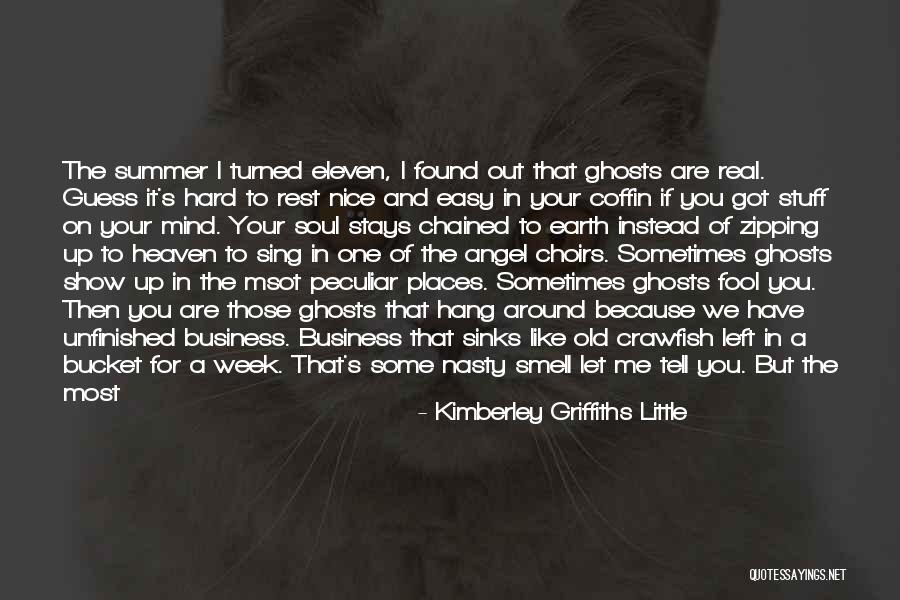 The summer I turned eleven, I found out that ghosts are real.
Guess it's hard to rest nice and easy in your coffin if you got stuff on your mind. Your soul stays chained to earth instead of zipping up to heaven to sing in one of the angel choirs.
Sometimes ghosts show up in the msot peculiar places.
Sometimes ghosts fool you.
Then you are those ghosts that hang around because we have unfinished business. Business that sinks like old crawfish left in a bucket for a week. That's some nasty smell let me tell you.
But the most important thing I learned is that ghosts can help you spill your guts before guilt eats you up and leaves a hole that can't ever be fixed no matter how many patches you try to steam iron across it. — Kimberley Griffiths Little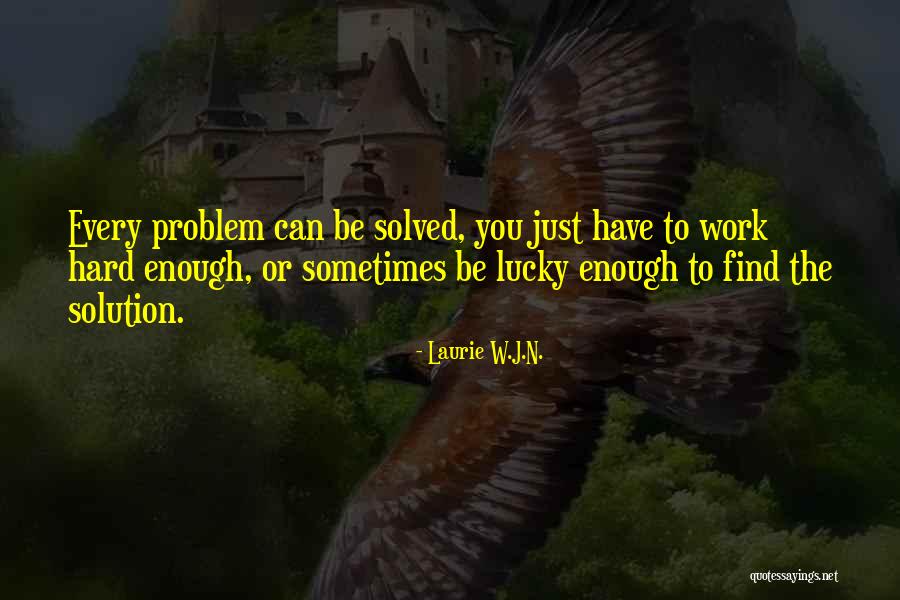 Every problem can be solved, you just have to work hard enough, or sometimes be lucky enough to find the solution. — Laurie W.J.N.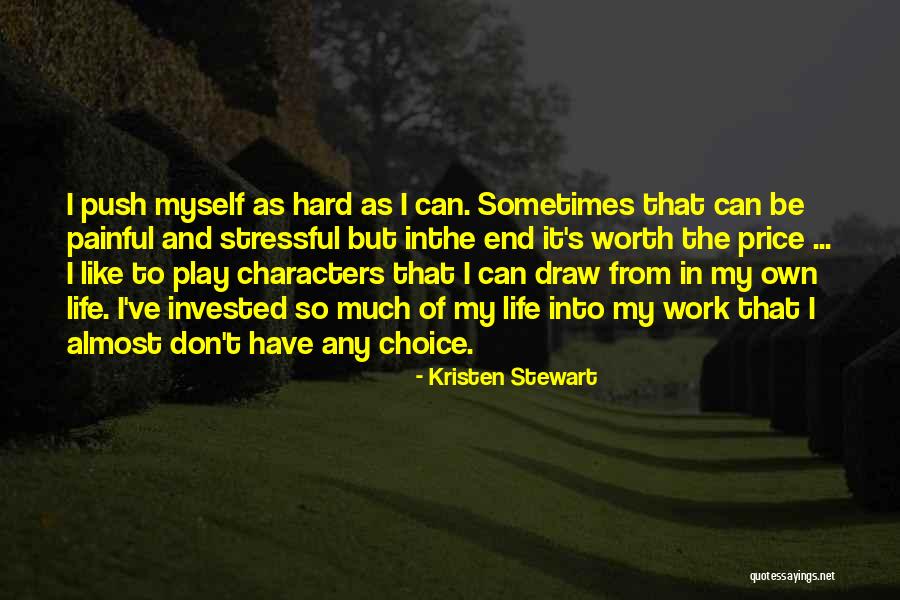 I push myself as hard as I can. Sometimes that can be painful and stressful but inthe end it's worth the price ... I like to play characters that I can draw from in my own life. I've invested so much of my life into my work that I almost don't have any choice. — Kristen Stewart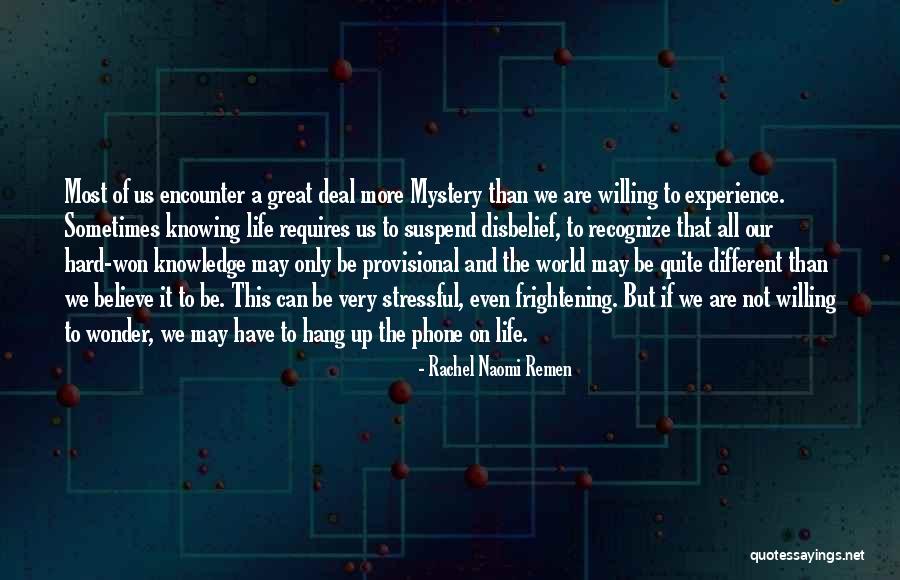 Most of us encounter a great deal more Mystery than we are willing to experience. Sometimes knowing life requires us to suspend disbelief, to recognize that all our hard-won knowledge may only be provisional and the world may be quite different than we believe it to be. This can be very stressful, even frightening. But if we are not willing to wonder, we may have to hang up the phone on life. — Rachel Naomi Remen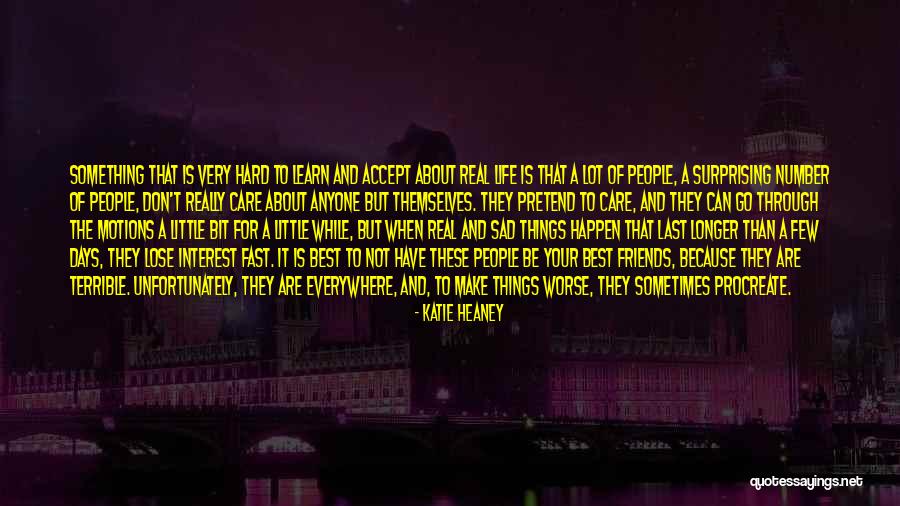 Something that is very hard to learn and accept about real life is that a lot of people, a surprising number of people, don't really care about anyone but themselves. They pretend to care, and they can go through the motions a little bit for a little while, but when real and sad things happen that last longer than a few days, they lose interest fast. It is best to not have these people be your best friends, because they are terrible. Unfortunately, they are everywhere, and, to make things worse, they sometimes procreate. — Katie Heaney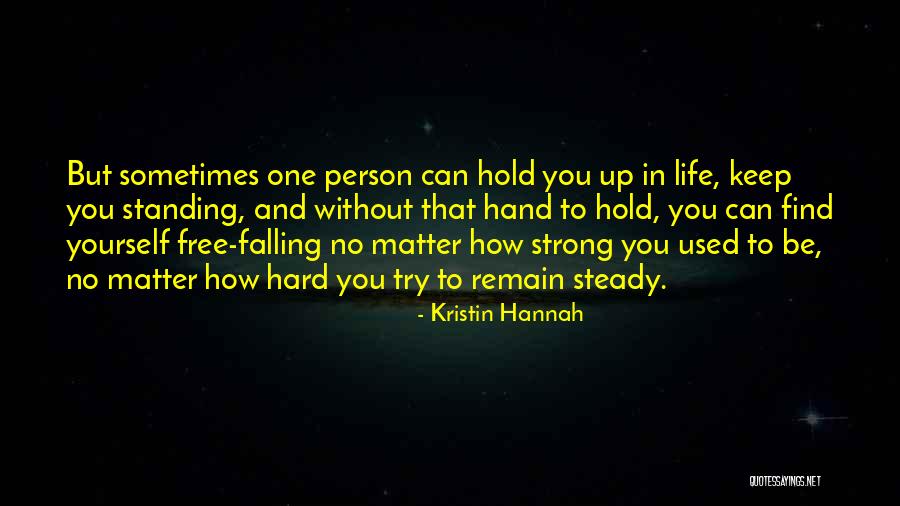 But sometimes one person can hold you up in life, keep you standing, and without that hand to hold, you can find yourself free-falling no matter how strong you used to be, no matter how hard you try to remain steady. — Kristin Hannah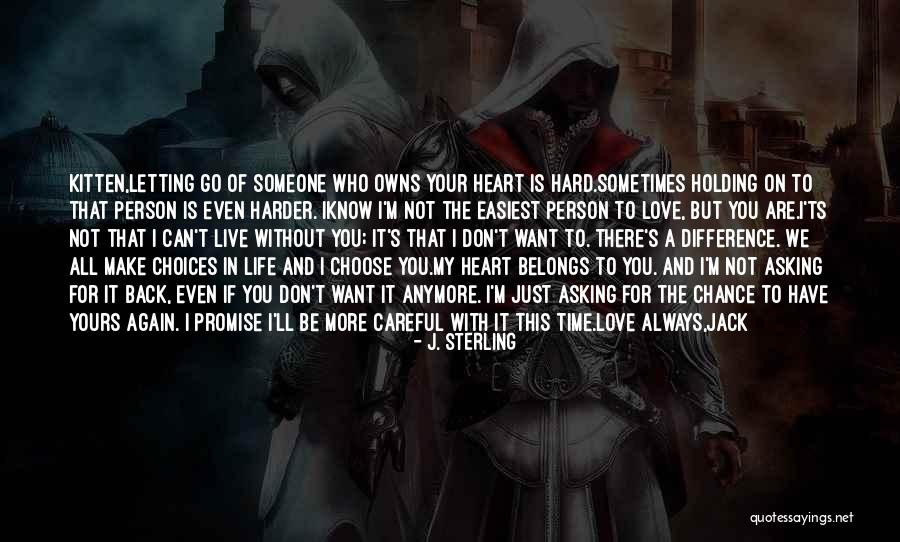 Kitten,
Letting go of someone who owns your heart is hard.
Sometimes holding on to that person is even harder. I
know I'm not the easiest person to love, but you are.
I'ts not that I can't live without you; it's that I don't want to. There's a difference. We all make choices in life and I choose you.
My heart belongs to you. And I'm not asking for it back, even if you don't want it anymore. I'm just asking for the chance to have yours again. I promise I'll be more careful with it this time.
Love Always,
Jack — J. Sterling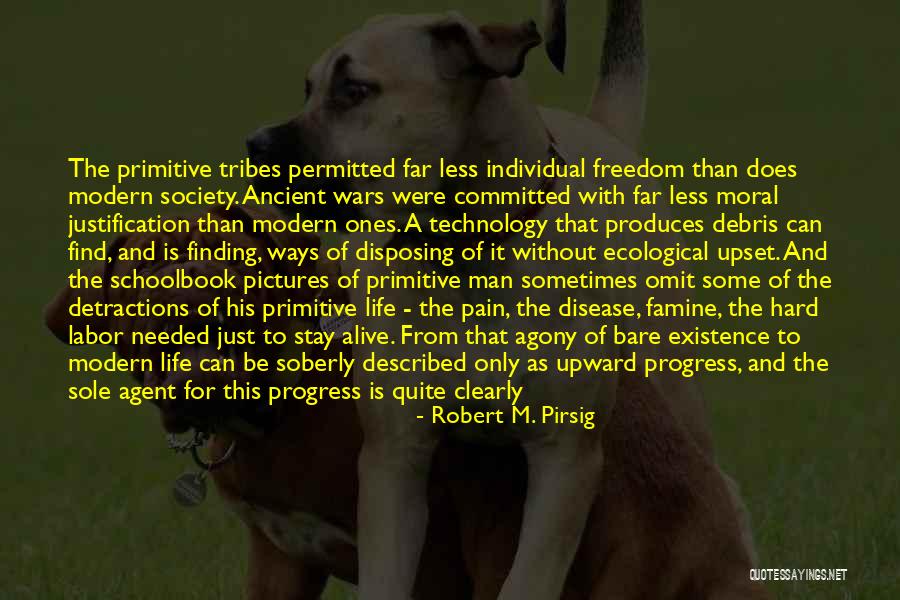 The primitive tribes permitted far less individual freedom than does modern society. Ancient wars were committed with far less moral justification than modern ones. A technology that produces debris can find, and is finding, ways of disposing of it without ecological upset. And the schoolbook pictures of primitive man sometimes omit some of the detractions of his primitive life - the pain, the disease, famine, the hard labor needed just to stay alive. From that agony of bare existence to modern life can be soberly described only as upward progress, and the sole agent for this progress is quite clearly reason itself. — Robert M. Pirsig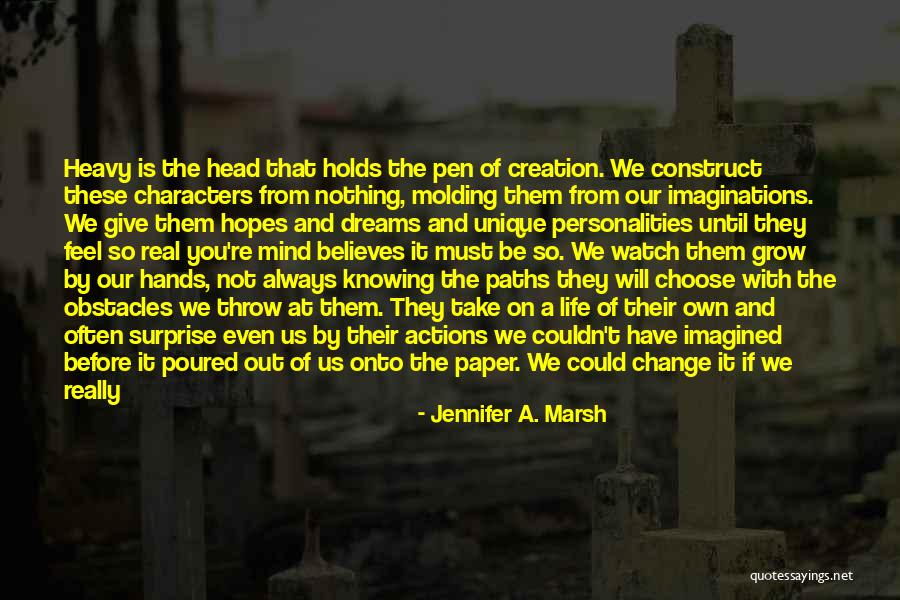 Heavy is the head that holds the pen of creation. We construct these characters from nothing, molding them from our imaginations. We give them hopes and dreams and unique personalities until they feel so real you're mind believes it must be so. We watch them grow by our hands, not always knowing the paths they will choose with the obstacles we throw at them. They take on a life of their own and often surprise even us by their actions we couldn't have imagined before it poured out of us onto the paper. We could change it if we really wanted to, but it would be forced and not be true to the characters. And when something tragic happens and one is lost, we feel that loss even though we know they were not a friend, a family member or even ourselves. It can be a hard thing to voice sometimes, to give tribute to the one's left behind with the real sadness over something not so real. But we find the words and press on to the next challenge, because that's what good writers do. — Jennifer A. Marsh
Life can be hard and beautiful and messy, but hopefully, it will be long. If it is, you will see that it's unpredictable, and that the dark periods comes, but they abate
sometimes with a lot of support
and the tunnel widens, allowing the sun back in. If you're in the dark, it might feel like you will always be there. Fumbling. Alone. But you won't
and you're not. — Gayle Forman