Richelle Mead Quotes
Sydney, Don't Leave Adrian Because Of Me."
"It's More Complicated Than That," I Said Automatically.
"It's Really Not," She Said. "From Everything I've Seen And Heard, You're Just Afraid. You've Always Controlled Every Detail Of Your Life. When You Couldn't-like With The Alchemists-you Found A Way To Seize Back That Control."
"There Is Nothing Wrong With Wanting Control," I Snapped.
"Except That We Can't Always Have It, And Sometimes That Is A Good Thing. A Great Thing, Even," She Added. "And That's How It Is With Adrian. No Matter How Hard You Try, You Aren't Going To Be Able To Control Your Feelings For Him. You Can't Help Loving Him, And So You're Running Away. I'm Just An Excuse.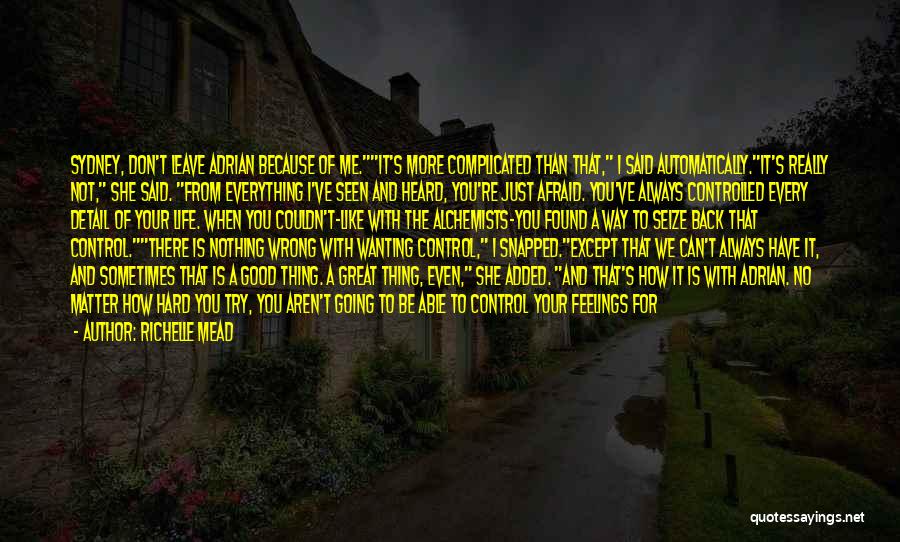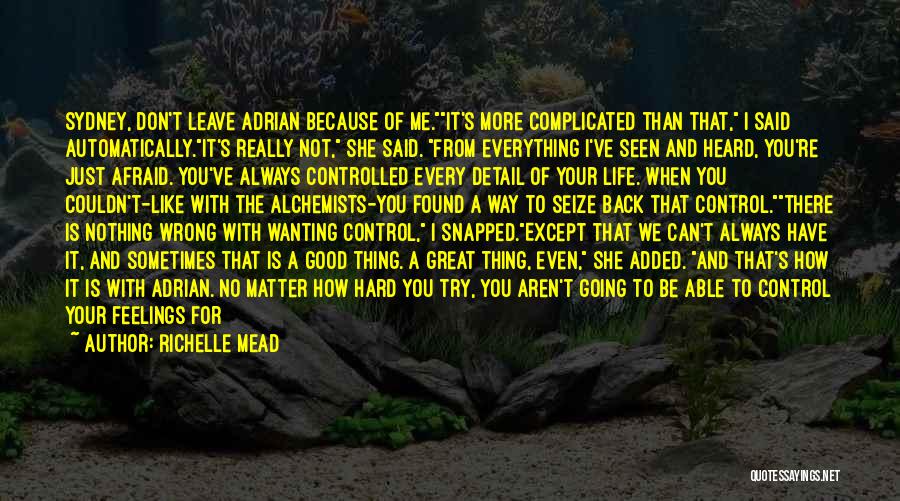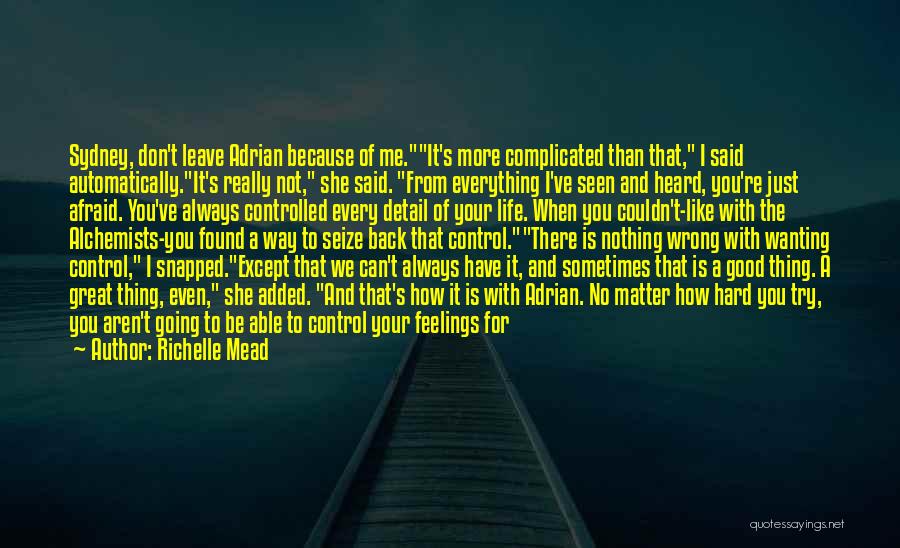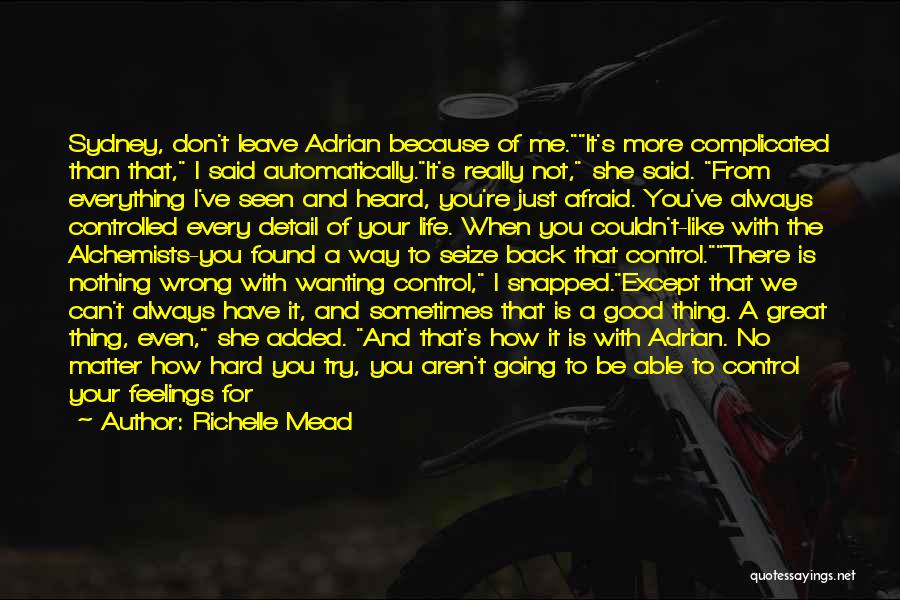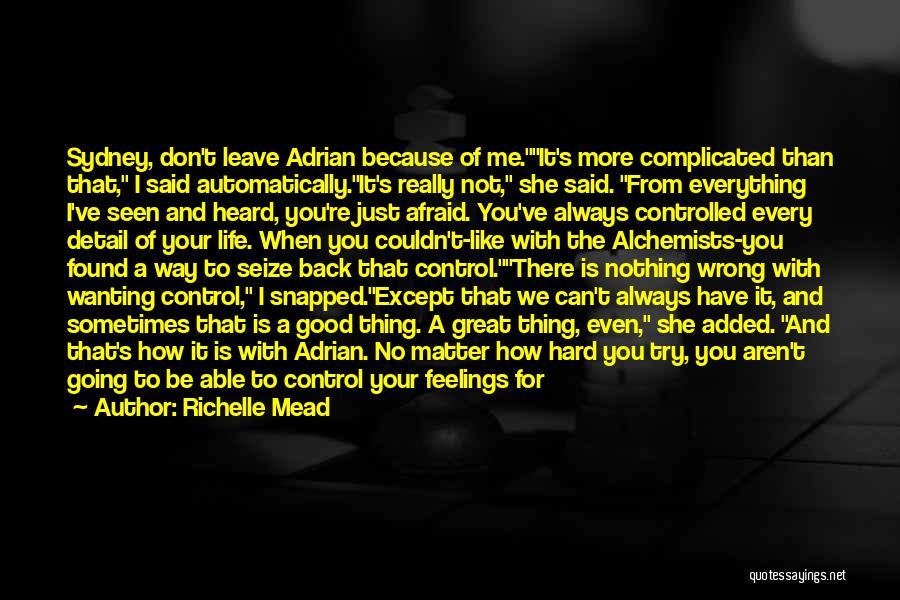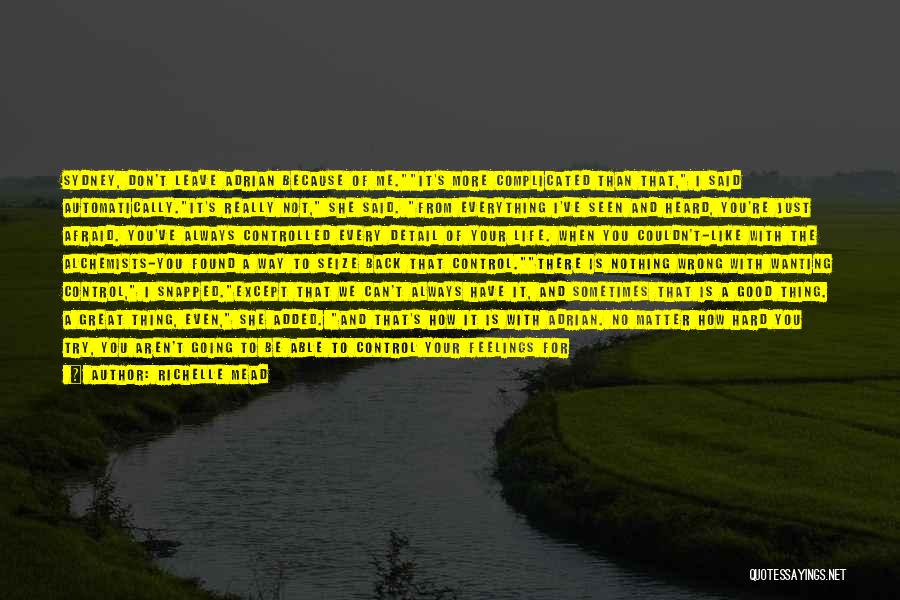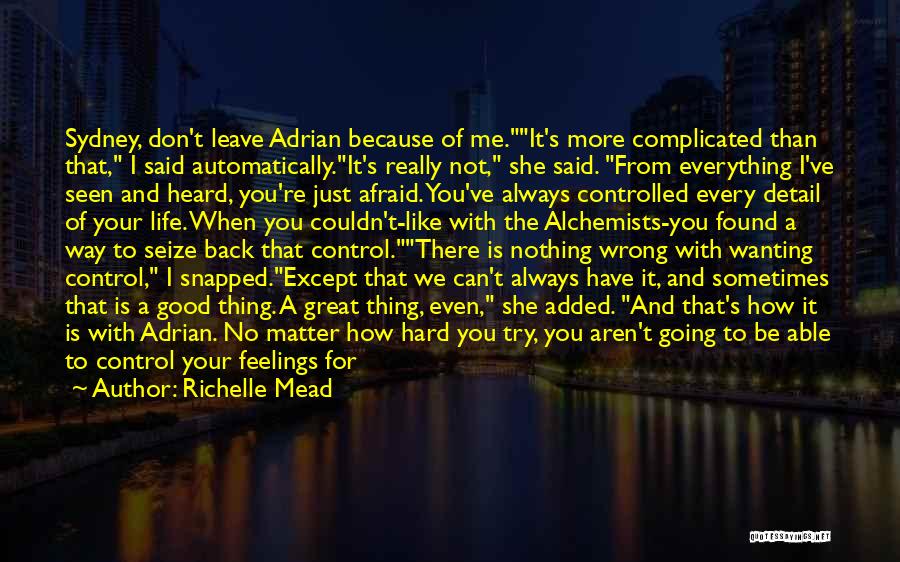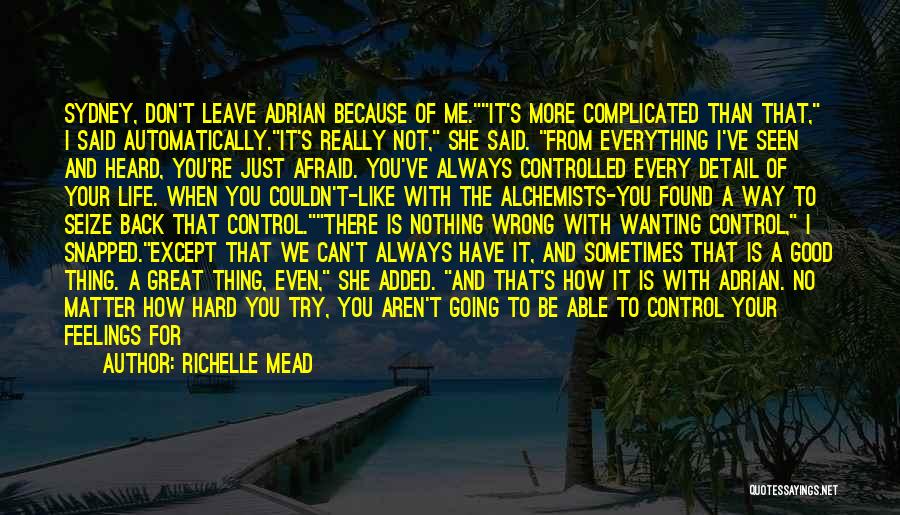 Related Authors
Related Topics