Quotes & Sayings About I Love U Brother
Enjoy reading and share 30 famous quotes about I Love U Brother with everyone.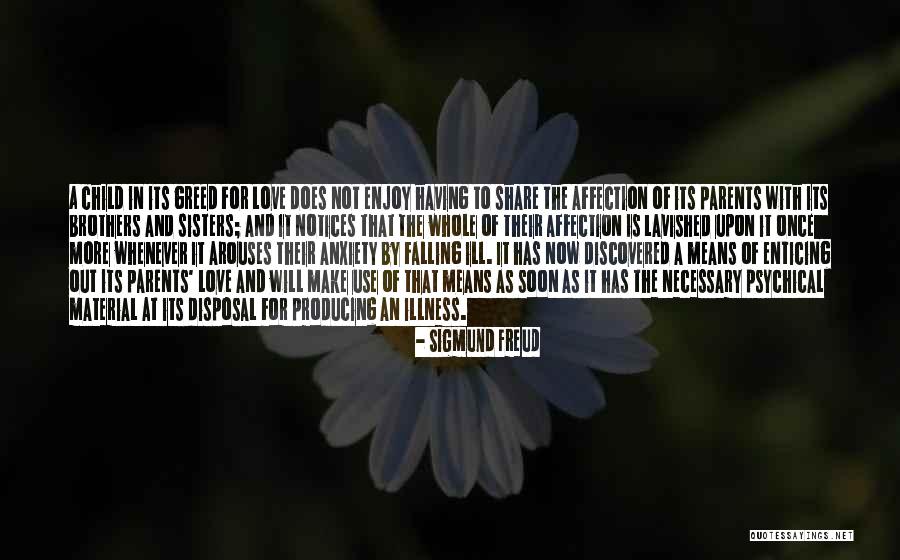 A child in its greed for love does not enjoy having to share the affection of its parents with its brothers and sisters; and it notices that the whole of their affection is lavished upon it once more whenever it arouses their anxiety by falling ill. It has now discovered a means of enticing out its parents' love and will make use of that means as soon as it has the necessary psychical material at its disposal for producing an illness. — Sigmund Freud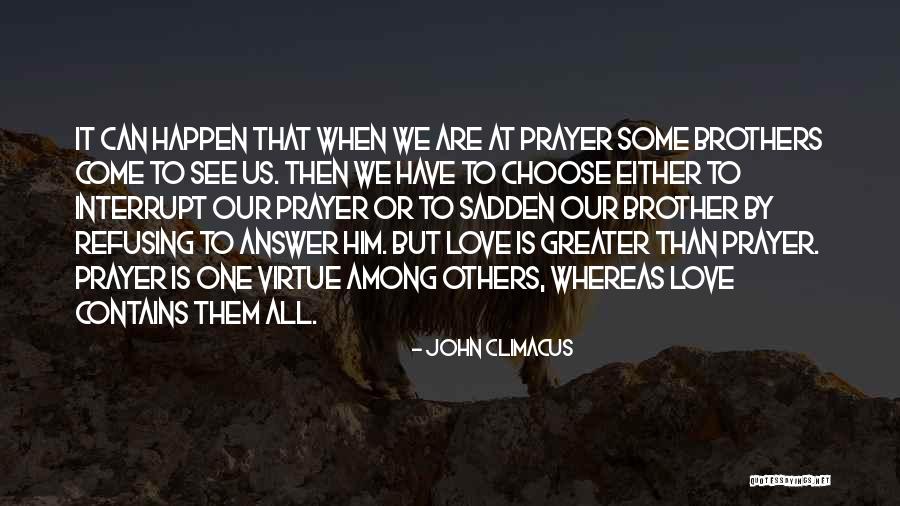 It can happen that when we are at prayer some brothers come to see us. Then we have to choose either to interrupt our prayer or to sadden our brother by refusing to answer him. But love is greater than prayer. Prayer is one virtue among others, whereas love contains them all. — John Climacus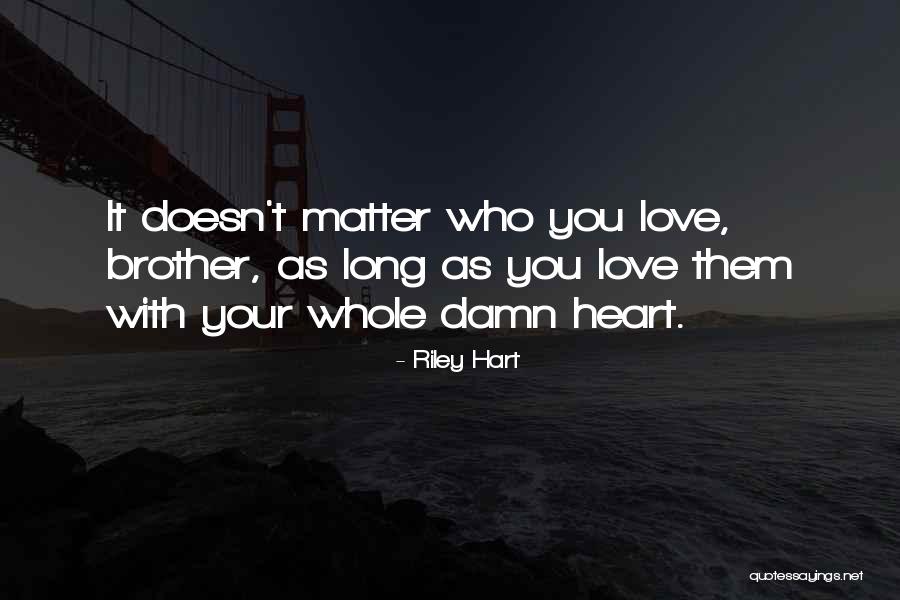 It doesn't matter who you love, brother, as long as you love them with your whole damn heart. — Riley Hart
And be aware that people fall under one of two categories: they are either your brother and sister in faith, or they are your counterpart in humanity. — Imam Ali Bin Abi Taleb
I know not where we go from here. I do not think this is the end, but a new beginning, a new chapter in our tale. Told by minstrels who reveal not their sources. I know not if we have achieved victory this day. But I will forever know that I was honored to call each and everyone of you my brother. — Guy T. Simpson Jr.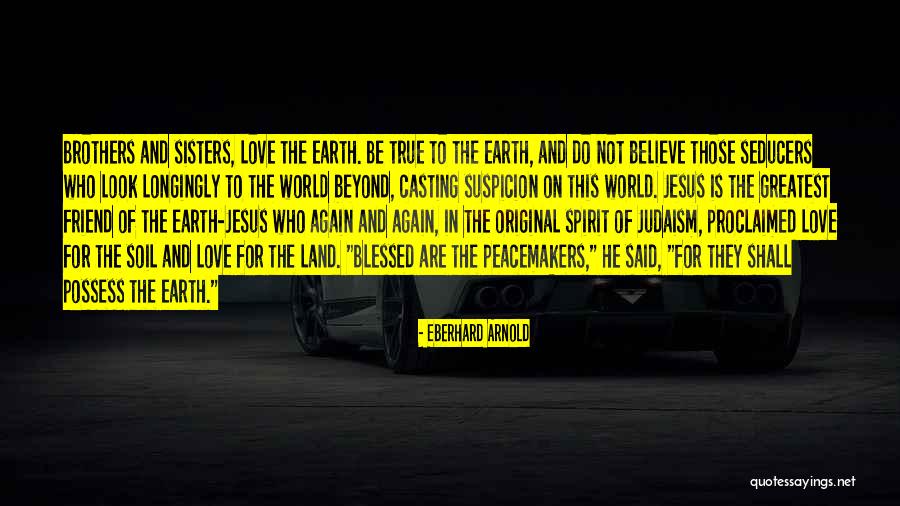 Brothers and sisters, love the earth. Be true to the earth, and do not believe those seducers who look longingly to the world beyond, casting suspicion on this world. Jesus is the greatest friend of the earth-Jesus who again and again, in the original spirit of Judaism, proclaimed love for the soil and love for the land. "Blessed are the peacemakers," he said, "for they shall possess the earth." — Eberhard Arnold
Do you know what that's like?" Asher choked out, forcing himself to keep his feelings in check. "To be with someone who shines so brightly he's all you can see? That's how I feel when I'm with your brother. To me he's ... everything. — Cardeno C.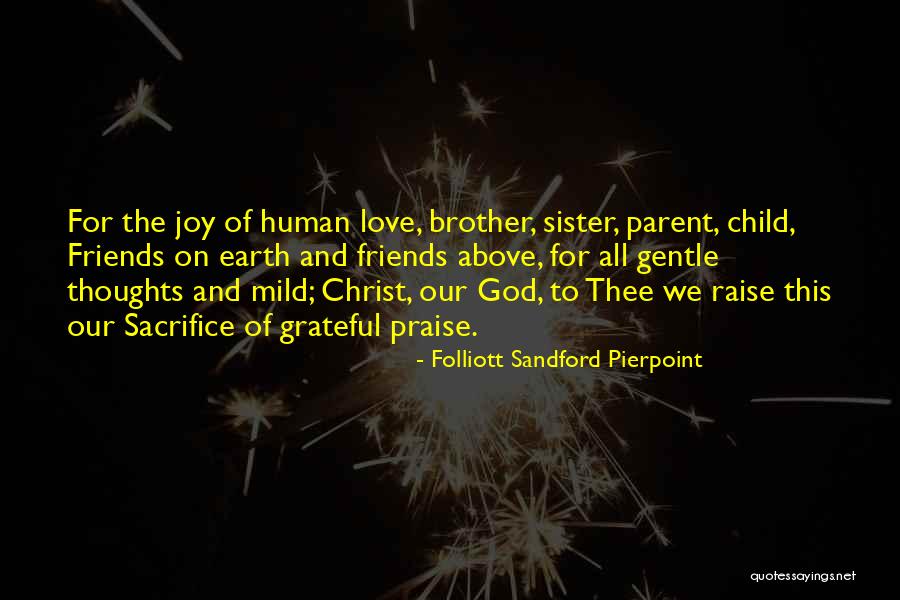 For the joy of human love, brother, sister, parent, child,
Friends on earth and friends above, for all gentle thoughts and mild;
Christ, our God, to Thee we raise this our Sacrifice of grateful praise. — Folliott Sandford Pierpoint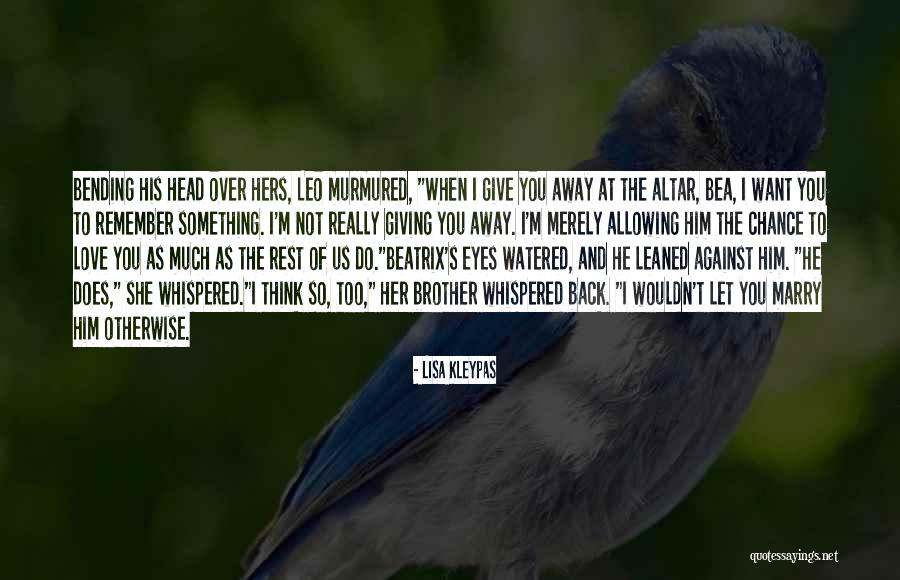 Bending his head over hers, Leo murmured, "When I give you away at the altar, Bea, I want you to remember something. I'm not really giving you away. I'm merely allowing him the chance to love you as much as the rest of us do."
Beatrix's eyes watered, and he leaned against him. "He does," she whispered.
"I think so, too," her brother whispered back. "I wouldn't let you marry him otherwise. — Lisa Kleypas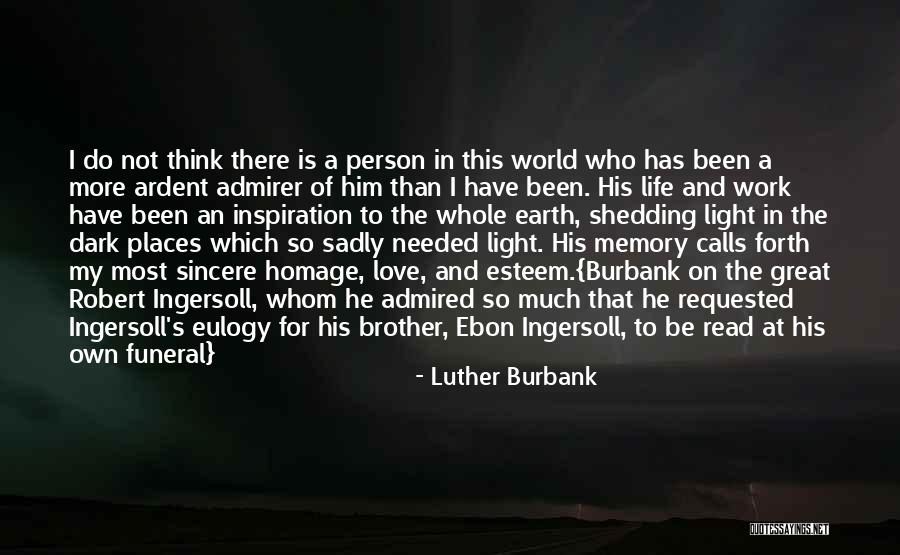 I do not think there is a person in this world who has been a more ardent admirer of him than I have been. His life and work have been an inspiration to the whole earth, shedding light in the dark places which so sadly needed light. His memory calls forth my most sincere homage, love, and esteem.

{Burbank on the great Robert Ingersoll, whom he admired so much that he requested Ingersoll's eulogy for his brother, Ebon Ingersoll, to be read at his own funeral} — Luther Burbank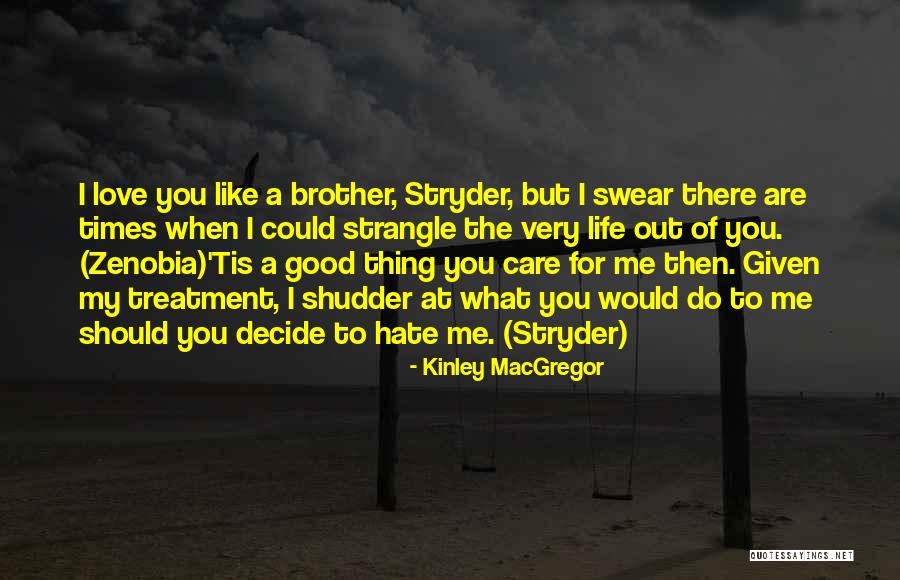 I love you like a brother, Stryder, but I swear there are times when I could strangle the very life out of you. (Zenobia)
'Tis a good thing you care for me then. Given my treatment, I shudder at what you would do to me should you decide to hate me. (Stryder) — Kinley MacGregor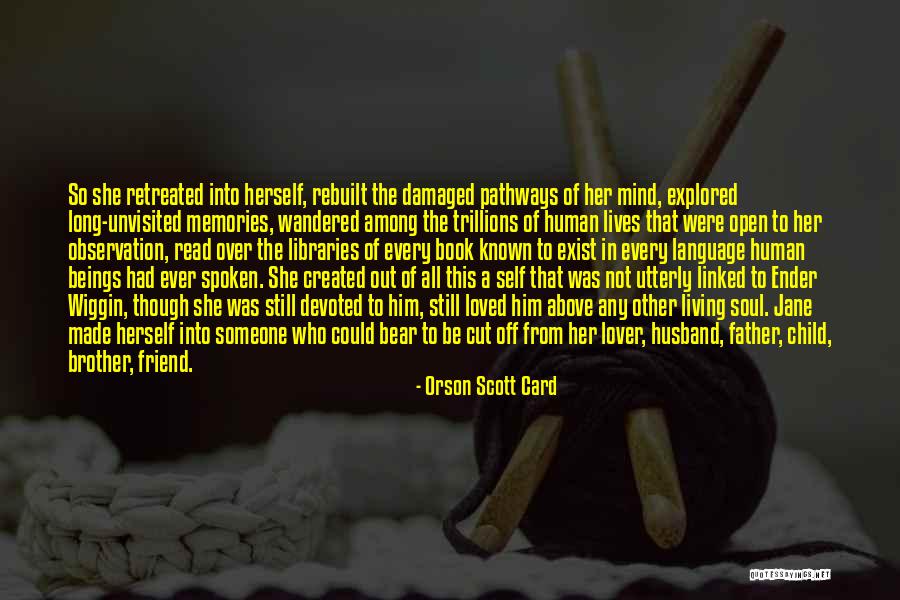 So she retreated into herself, rebuilt the damaged pathways of her mind, explored long-unvisited memories, wandered among the trillions of human lives that were open to her observation, read over the libraries of every book known to exist in every language human beings had ever spoken. She created out of all this a self that was not utterly linked to Ender Wiggin, though she was still devoted to him, still loved him above any other living soul. Jane made herself into someone who could bear to be cut off from her lover, husband, father, child, brother, friend. — Orson Scott Card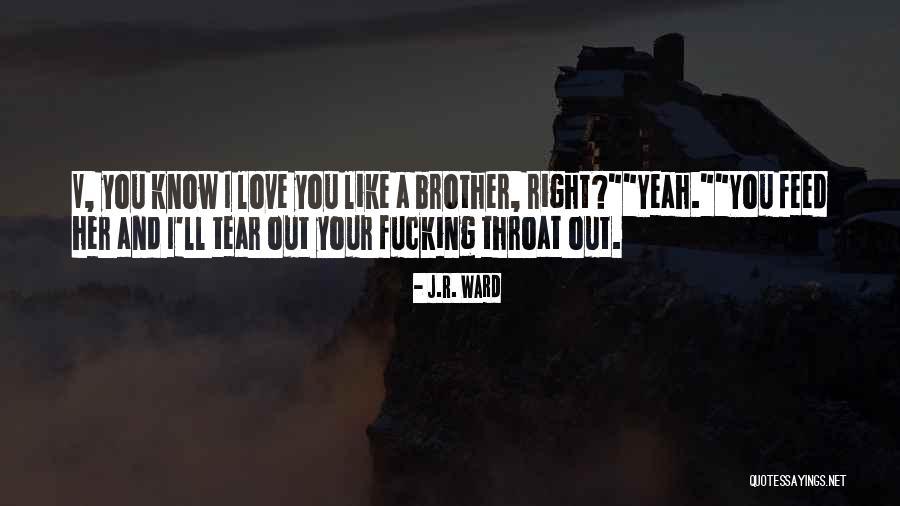 V, you know I love you like a brother, right?"
"Yeah."
"You feed her and I'll tear out your fucking throat out. — J.R. Ward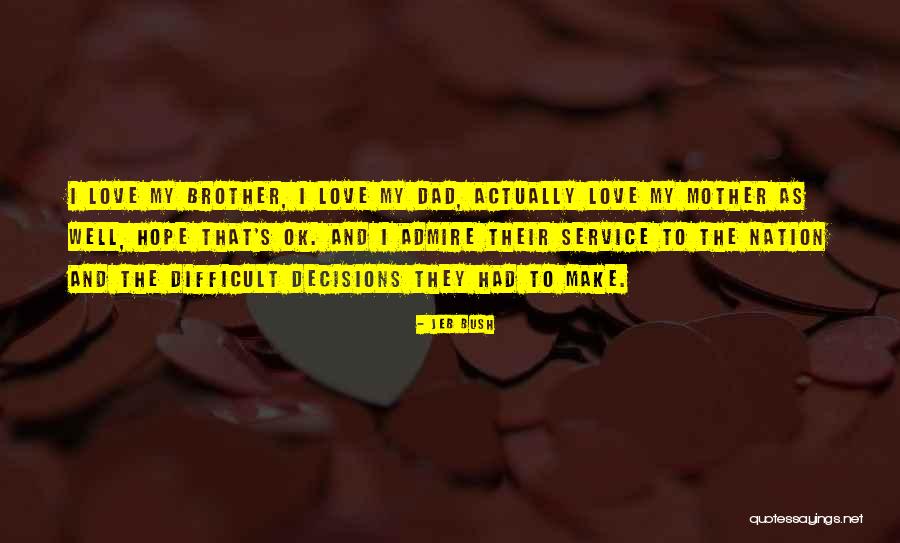 I love my brother, I love my dad, actually love my mother as well, hope that's ok. And I admire their service to the nation and the difficult decisions they had to make. — Jeb Bush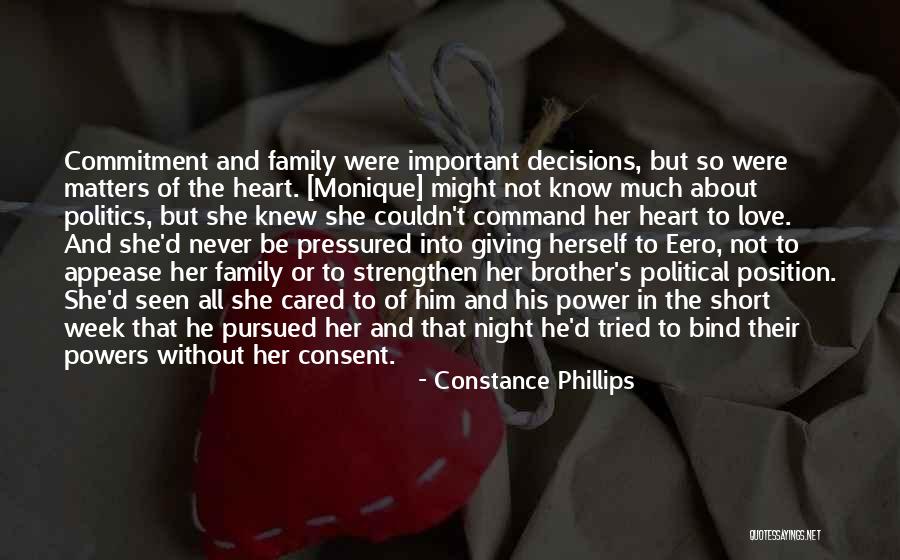 Commitment and family were important decisions, but so were matters of t
he heart. [Monique] might not know much about politics, but she knew she couldn't command her heart to love. And she'd never be pressured into giving herself to Eero, not to appease her family or to strengthen her brother's political position. She'd seen all she cared to of him and his power in the short week that he pursued her and that night he'd tried to bind their powers without her consent. — Constance Phillips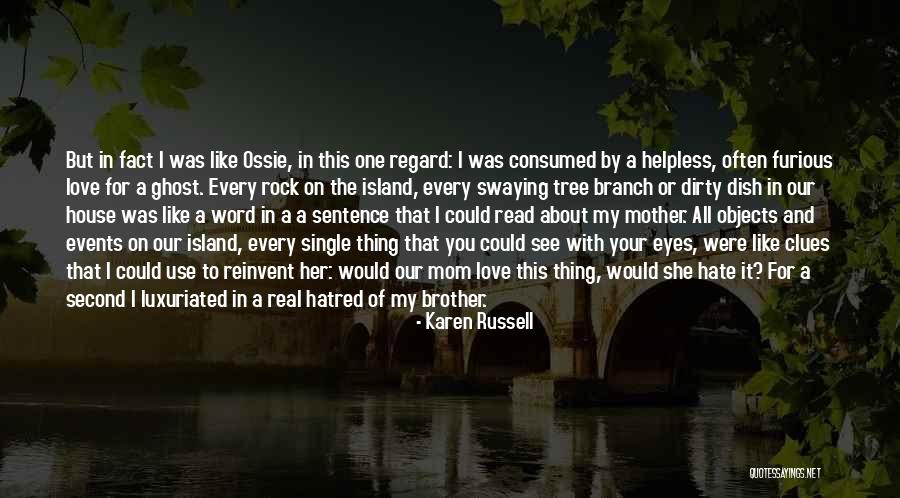 But in fact I was like Ossie, in this one regard: I was consumed by a helpless, often furious love for a ghost. Every rock on the island, every swaying tree branch or dirty dish in our house was like a word in a a sentence that I could read about my mother. All objects and events on our island, every single thing that you could see with your eyes, were like clues that I could use to reinvent her: would our mom love this thing, would she hate it? For a second I luxuriated in a real hatred of my brother. — Karen Russell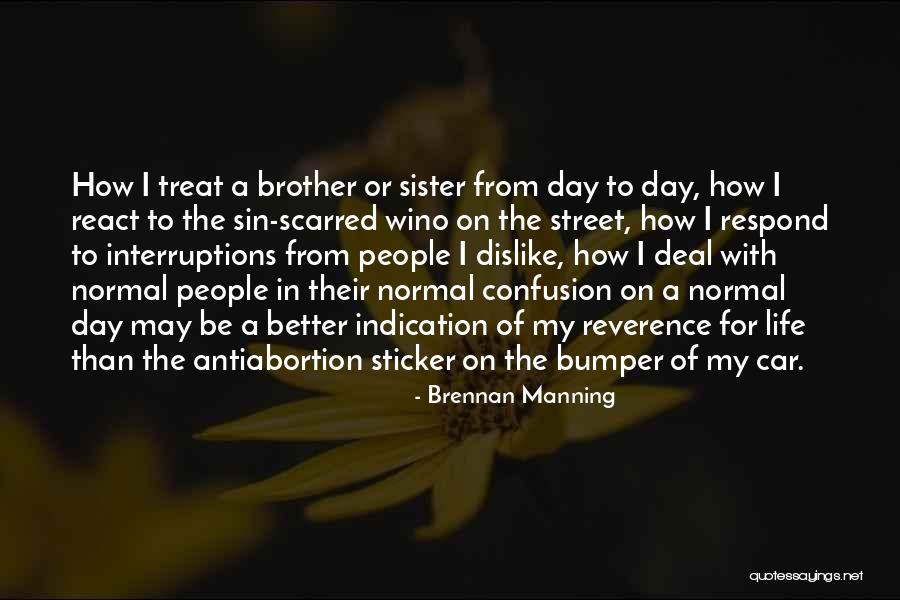 How I treat a brother or sister from day to day, how I react to the sin-scarred wino on the street, how I respond to interruptions from people I dislike, how I deal with normal people in their normal confusion on a normal day may be a better indication of my reverence for life than the antiabortion sticker on the bumper of my car. — Brennan Manning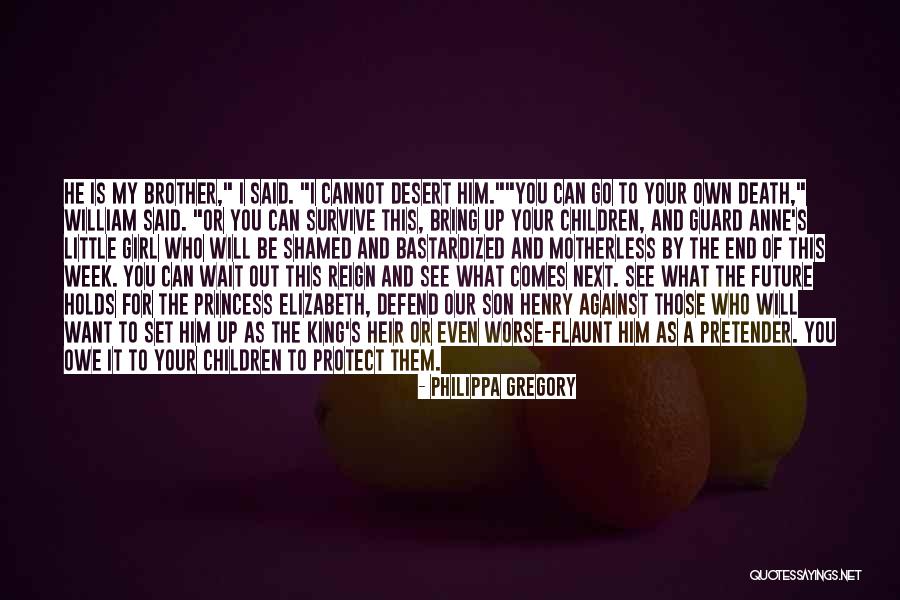 He is my brother," I said. "I cannot desert him."
"You can go to your own death," William said. "Or you can survive this, bring up your children, and guard Anne's little girl who will be shamed and bastardized and motherless by the end of this week. You can wait out this reign and see what comes next. See what the future holds for the Princess Elizabeth, defend our son Henry against those who will want to set him up as the king's heir or even worse-flaunt him as a pretender. You owe it to your children to protect them. — Philippa Gregory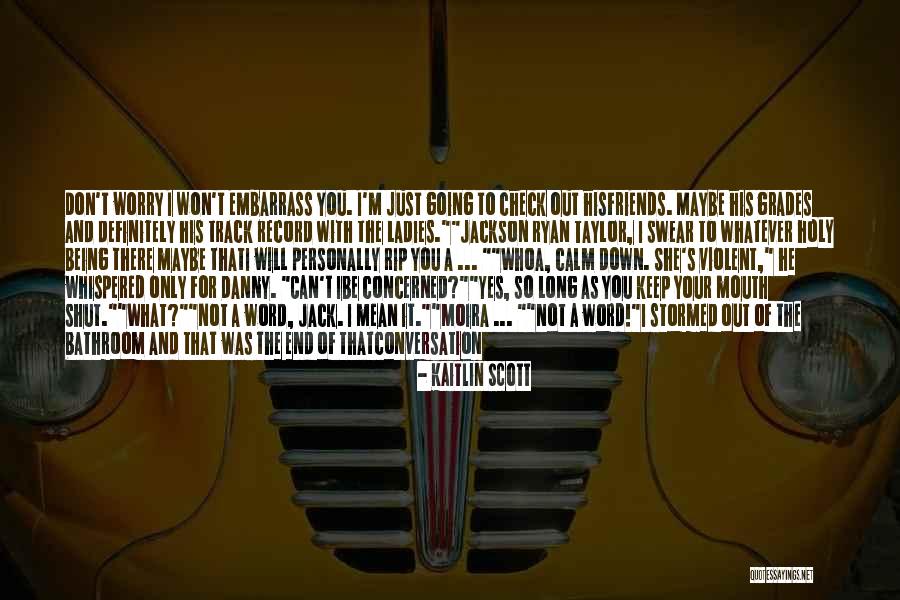 Don't worry I won't embarrass you. I'm just going to check out his
friends. Maybe his grades and definitely his track record with the ladies."
"Jackson Ryan Taylor, I swear to whatever holy being there maybe that
I will personally rip you a ... "
"Whoa, calm down. She's violent," he whispered only for Danny. "Can't I
be concerned?"
"Yes, so long as you keep your mouth shut."
"What?"
"Not a word, Jack. I mean it."
"Moira ... "
"Not a word!"
I stormed out of the bathroom and that was the end of that
conversation — Kaitlin Scott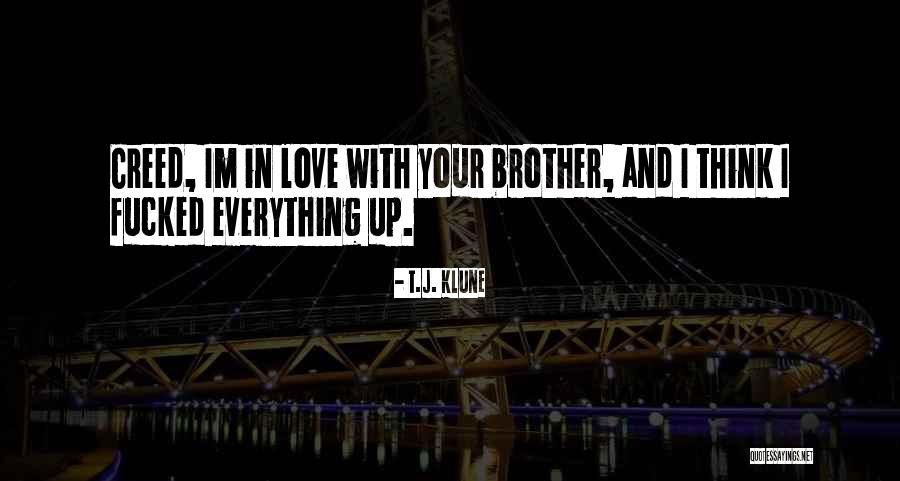 Creed, Im in love with your brother, and I think I fucked everything up. — T.J. Klune
I would love to know who killed my father. So would my brother." Her next words stunned me and left me breathless. "We want to forgive them. We want to forgive, but we don't know who to forgive. — Desmond Tutu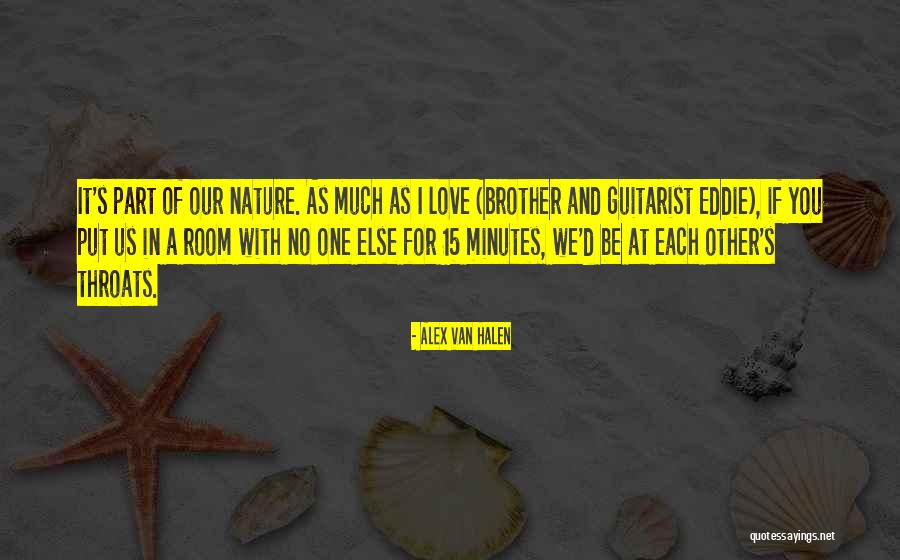 It's part of our nature. As much as I love (brother and guitarist Eddie), if you put us in a room with no one else for 15 minutes, we'd be at each other's throats. — Alex Van Halen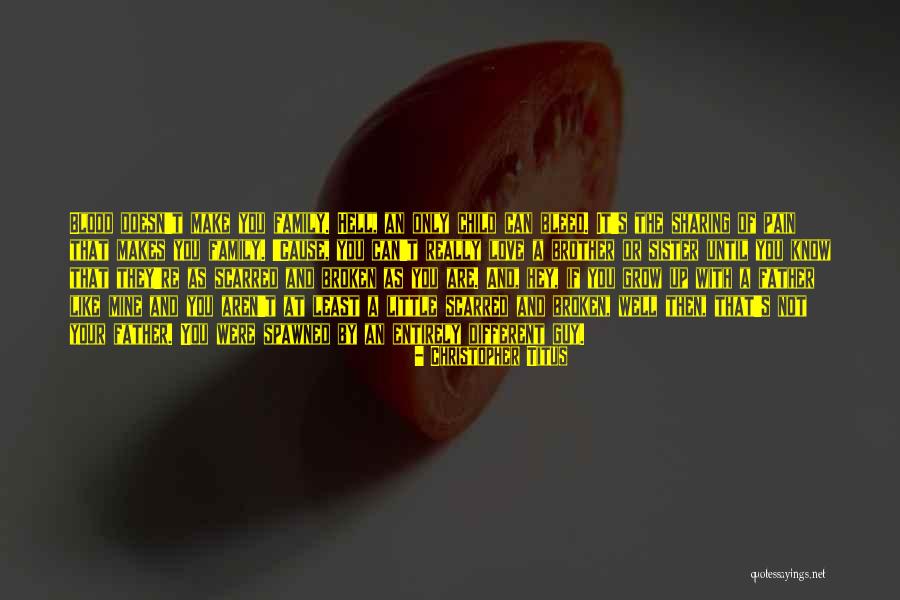 Blood doesn't make you family. Hell, an only child can bleed. It's the sharing of pain that makes you family. 'Cause, you can't really love a brother or sister until you know that they're as scarred and broken as you are. And, hey, if you grow up with a father like mine and you aren't at least a little scarred and broken, well then, that's not your father. You were spawned by an entirely different guy. — Christopher Titus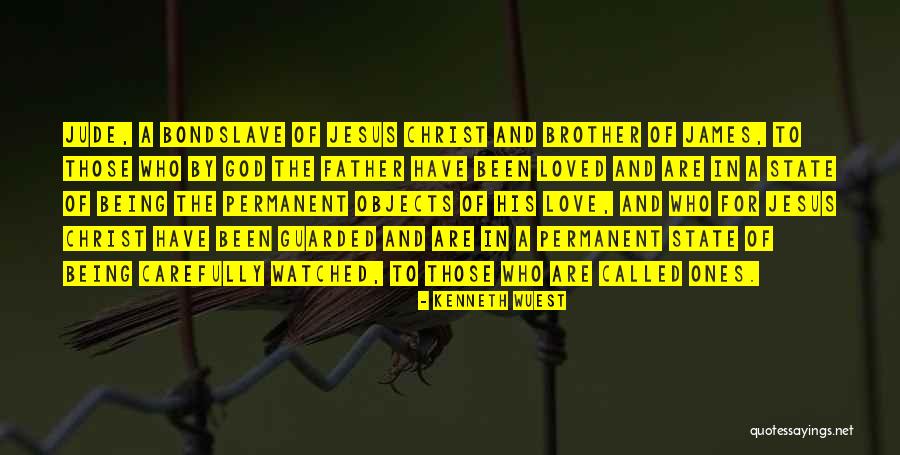 Jude, a bondslave of Jesus Christ and brother of James, to those who by God the Father have been loved and are in a state of being the permanent objects of His love, and who for Jesus Christ have been guarded and are in a permanent state of being carefully watched, to those who are called ones. — Kenneth Wuest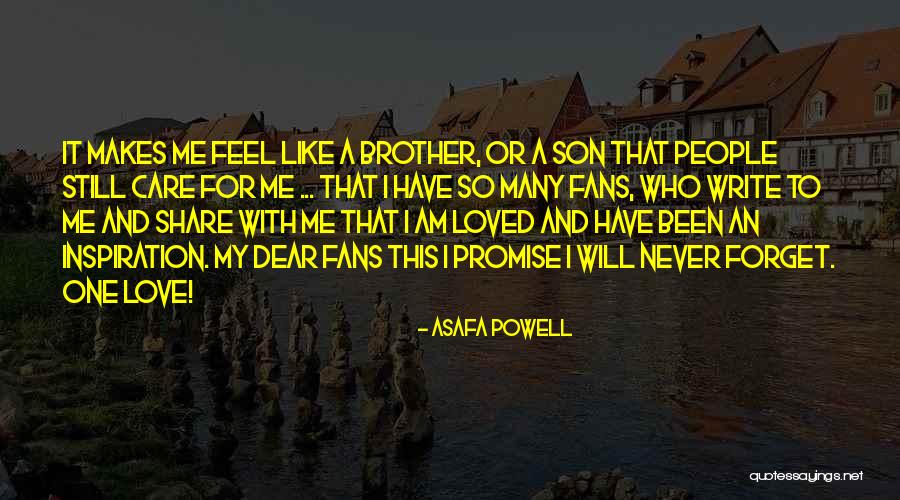 It makes me feel like a brother, or a son that people still care for me ... that I have so many fans, who write to me and share with me that I am loved and have been an inspiration. My Dear Fans This I Promise I Will Never Forget. One Love! — Asafa Powell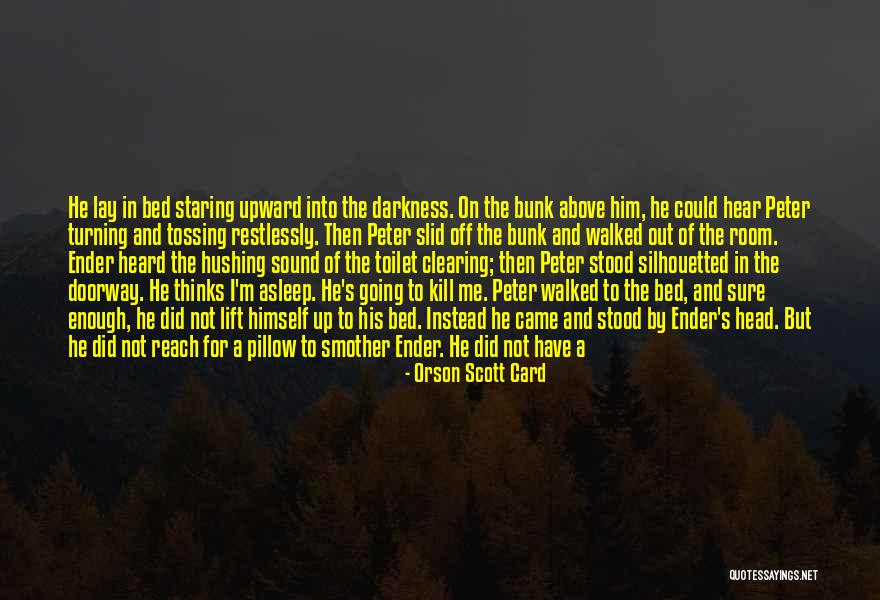 He lay in bed staring upward into the darkness. On the bunk above him, he could hear Peter turning and tossing restlessly. Then Peter slid off the bunk and walked out of the room. Ender heard the hushing sound of the toilet clearing; then Peter stood silhouetted in the doorway. He thinks I'm asleep. He's going to kill me. Peter walked to the bed, and sure enough, he did not lift himself up to his bed. Instead he came and stood by Ender's head. But he did not reach for a pillow to smother Ender. He did not have a weapon. He whispered, "Ender, I'm sorry, I'm sorry, I know how it feels, I'm sorry, I'm your brother, I love you." A long time later, Peter's even breathing said that he was asleep. Ender peeled the bandaid from his neck. And for the second time that day he cried. — Orson Scott Card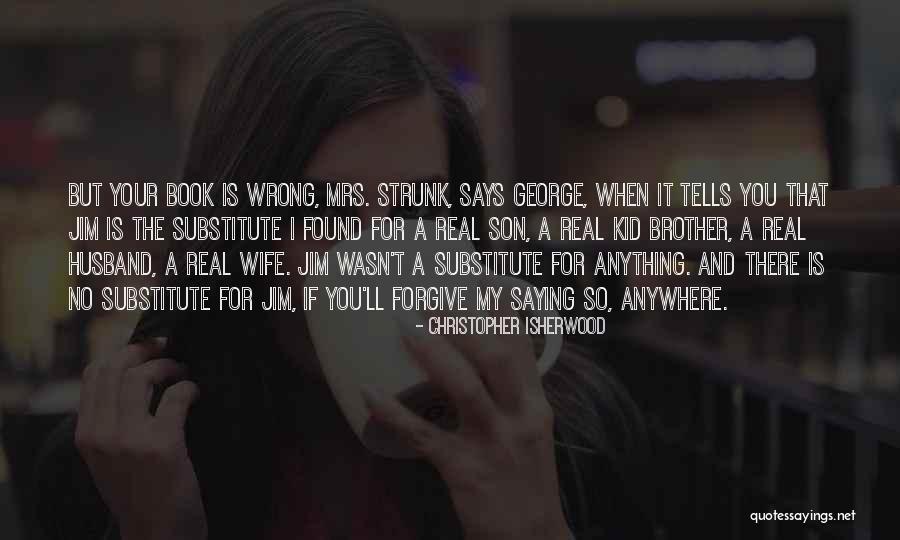 But your book is wrong, Mrs. Strunk, says George, when it tells you that Jim is the substitute I found for a real son, a real kid brother, a real husband, a real wife. Jim wasn't a substitute for anything. And there is no substitute for Jim, if you'll forgive my saying so, anywhere. — Christopher Isherwood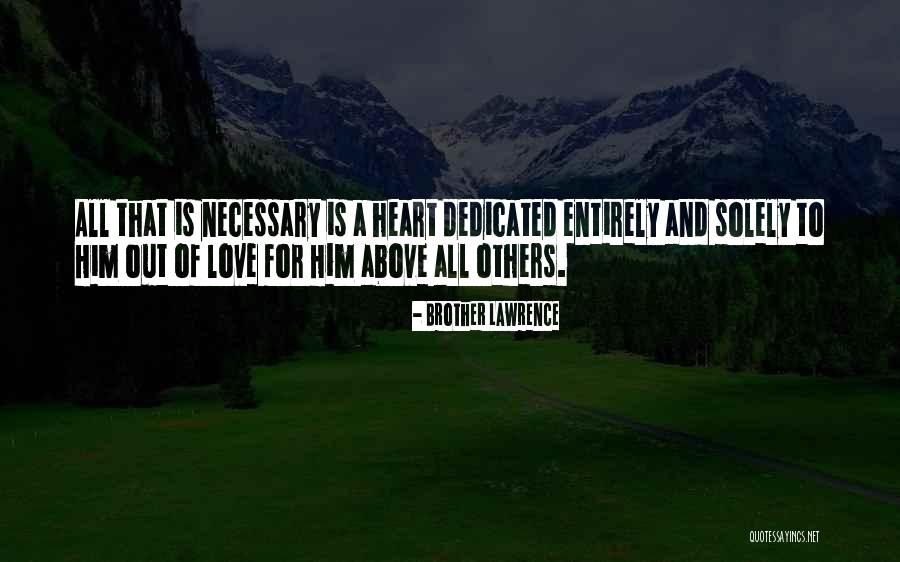 All that is necessary is a heart dedicated entirely and solely to Him out of love for Him above all others. — Brother Lawrence
She was tired of being told how it was by this generation, who'd botched things so badly. They'd sold their children a pack of lies: God and country. Love your parents. All is fair. And then they'd sent those boys, her brother, off to fight a great monster of a war that maimed and killed and destroyed whatever was inside them. Still they lied, expecting her to mouth the words and play along. Well, she wouldn't. She knew now that the world was a long way from fair. She knew the monsters were real. — Libba Bray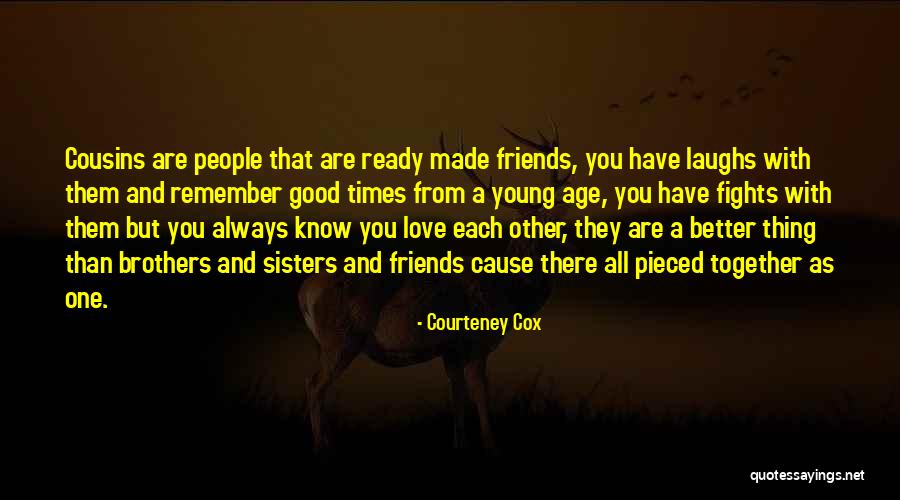 Cousins are people that are ready made friends, you have laughs with them and remember good times from a young age, you have fights with them but you always know you love each other, they are a better thing than brothers and sisters and friends cause there all pieced together as one. — Courteney Cox