Quotes & Sayings About Humor In The Workplace
Enjoy reading and share 9 famous quotes about Humor In The Workplace with everyone.
Top Humor In The Workplace Quotes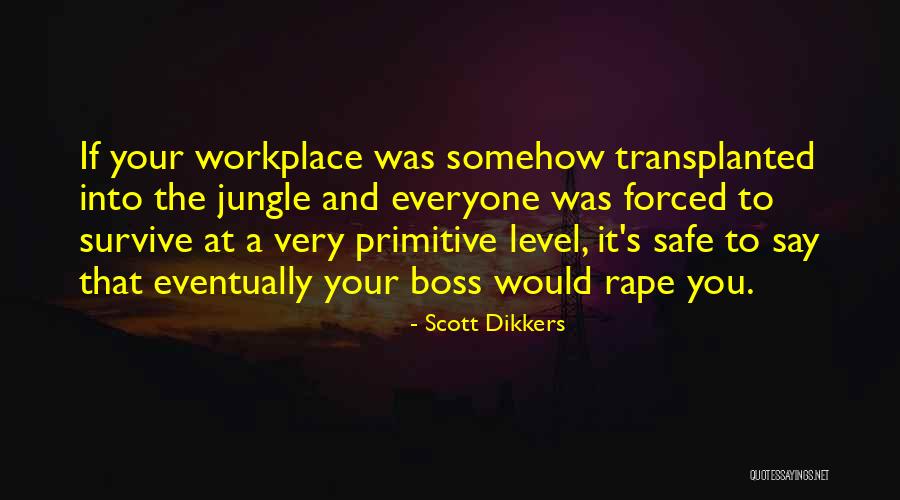 If your workplace was somehow transplanted into the jungle and everyone was forced to survive at a very primitive level, it's safe to say that eventually your boss would rape you. — Scott Dikkers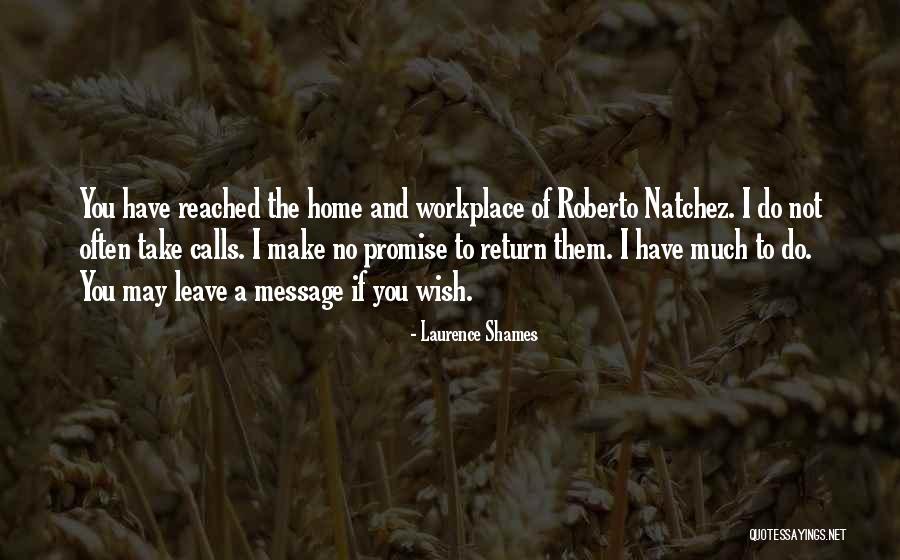 You have reached the home and workplace of Roberto Natchez. I do not often take calls. I make no promise to return them. I have much to do. You may leave a message if you wish. — Laurence Shames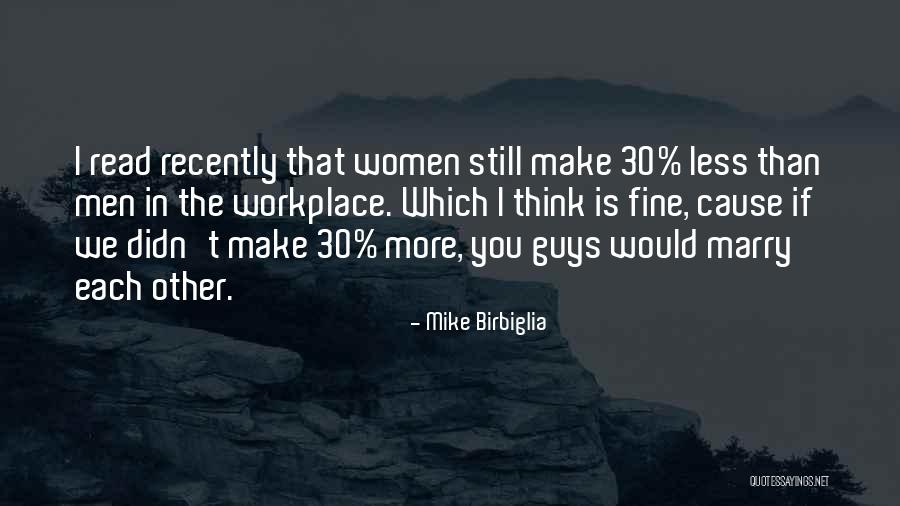 I read recently that women still make 30% less than men in the workplace. Which I think is fine, cause if we didn't make 30% more, you guys would marry each other. — Mike Birbiglia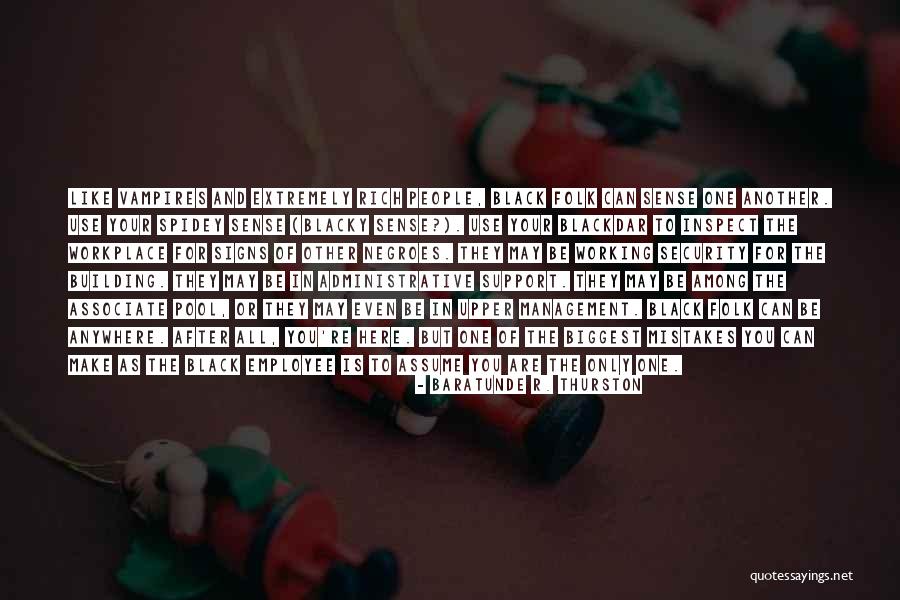 Like vampires and extremely rich people, black folk can sense one another. Use your Spidey Sense (Blacky Sense?). Use your blackdar to inspect the workplace for signs of Other Negroes. They may be working security for the building. They may be in administrative support. They may be among the associate pool, or they may even be in upper management. Black folk can be anywhere. After all, you're here. But one of the biggest mistakes you can make as The Black Employee is to assume you are the only one. — Baratunde R. Thurston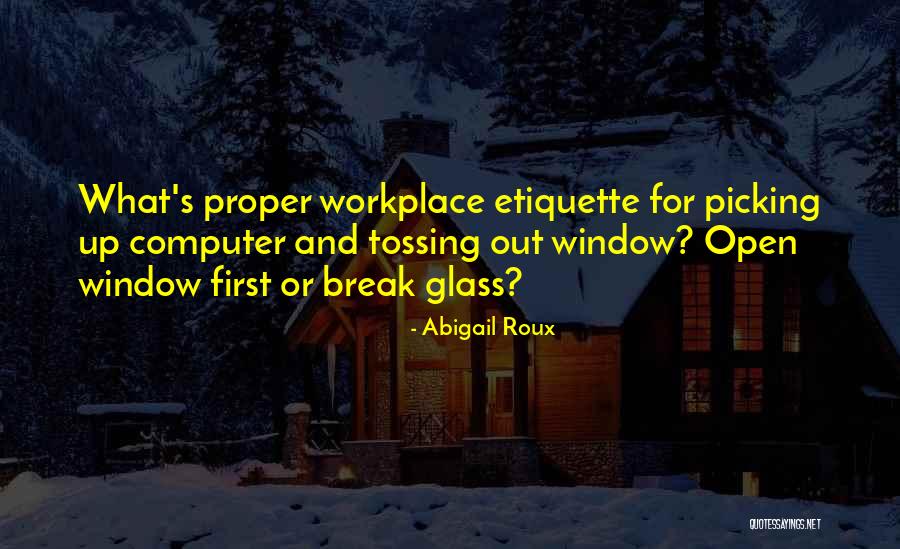 What's proper workplace etiquette for picking up computer and tossing out window? Open window first or break glass? — Abigail Roux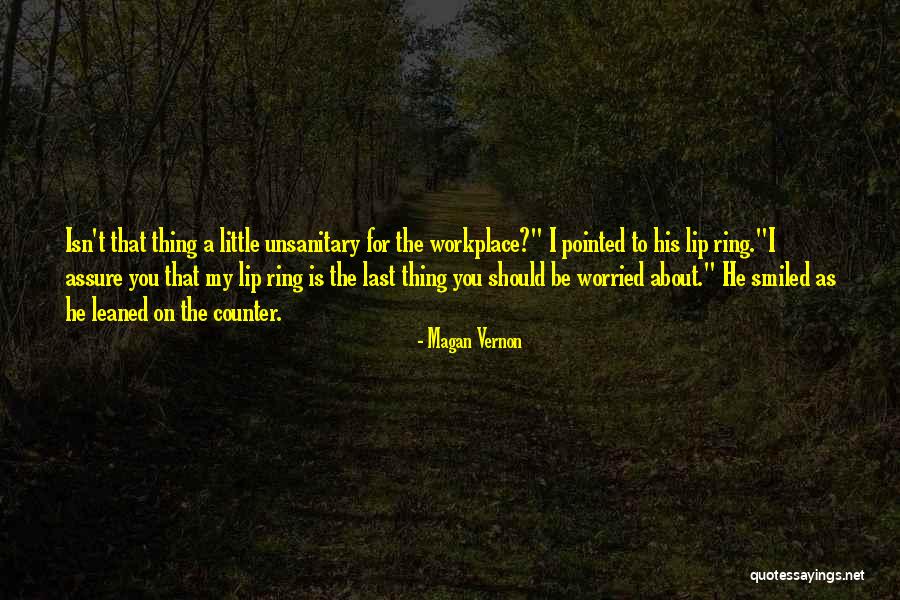 Isn't that thing a little unsanitary for the workplace?" I pointed to his lip ring.
"I assure you that my lip ring is the last thing you should be worried about." He smiled as he leaned on the counter. — Magan Vernon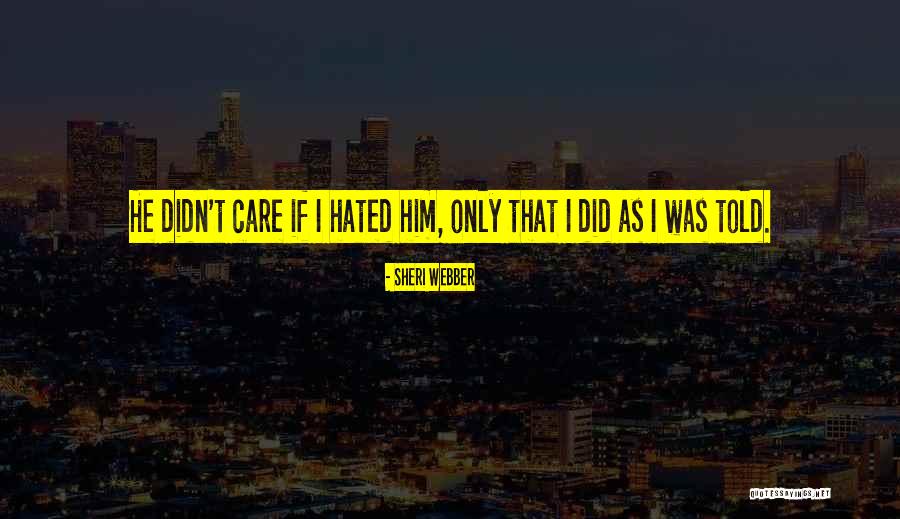 He didn't care if I hated him, only that I did as I was told. — Sheri Webber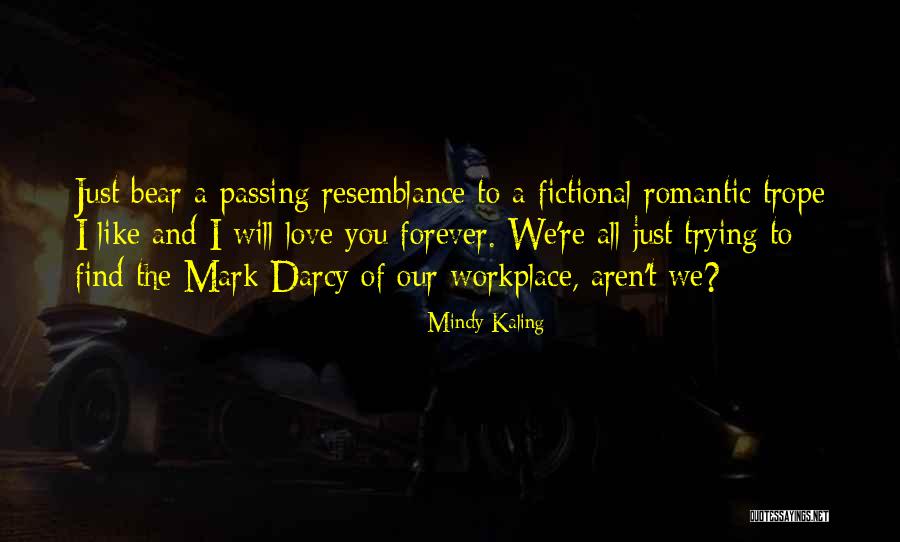 Just bear a passing resemblance to a fictional romantic trope I like and I will love you forever. We're all just trying to find the Mark Darcy of our workplace, aren't we? — Mindy Kaling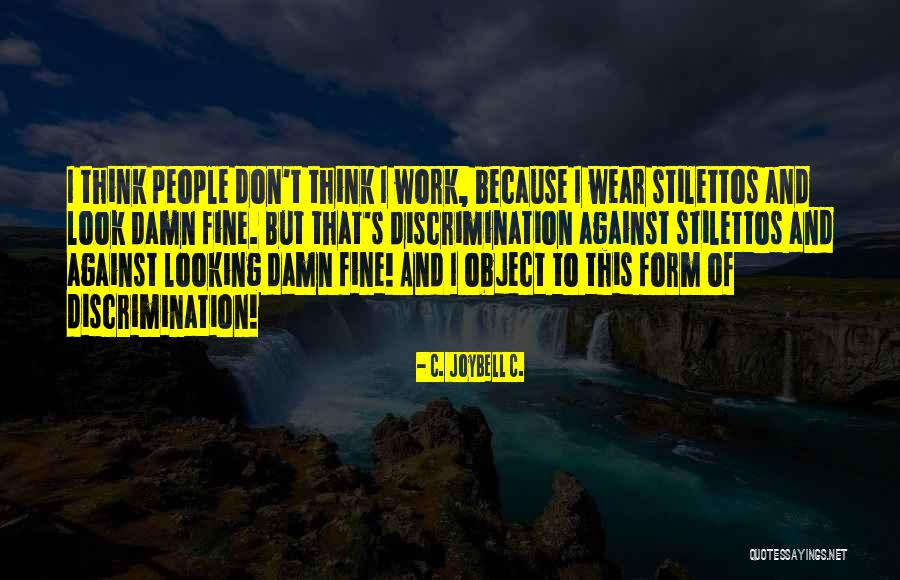 I think people don't think I work, because I wear stilettos and look damn fine. But that's discrimination against stilettos and against looking damn fine! And I object to this form of discrimination! — C. JoyBell C.