Fitness Lifestyle Quotes & Sayings
Enjoy reading and share 40 famous quotes about Fitness Lifestyle with everyone.
Top Fitness Lifestyle Quotes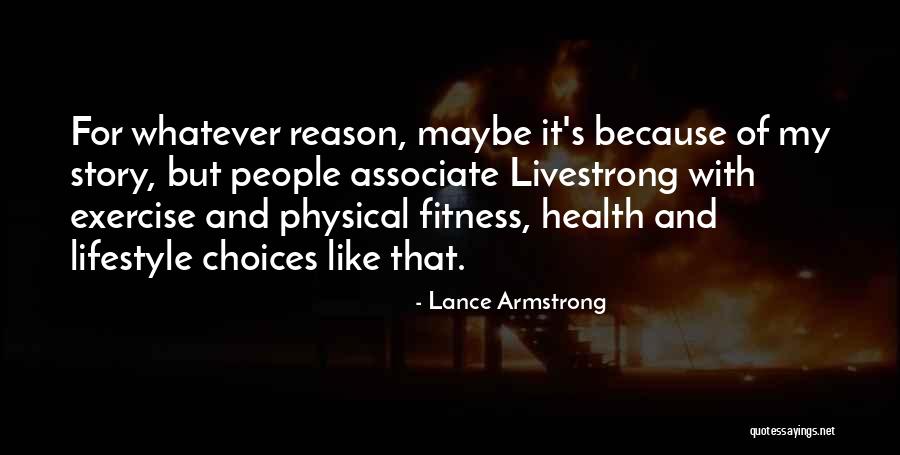 For whatever reason, maybe it's because of my story, but people associate Livestrong with exercise and physical fitness, health and lifestyle choices like that. — Lance Armstrong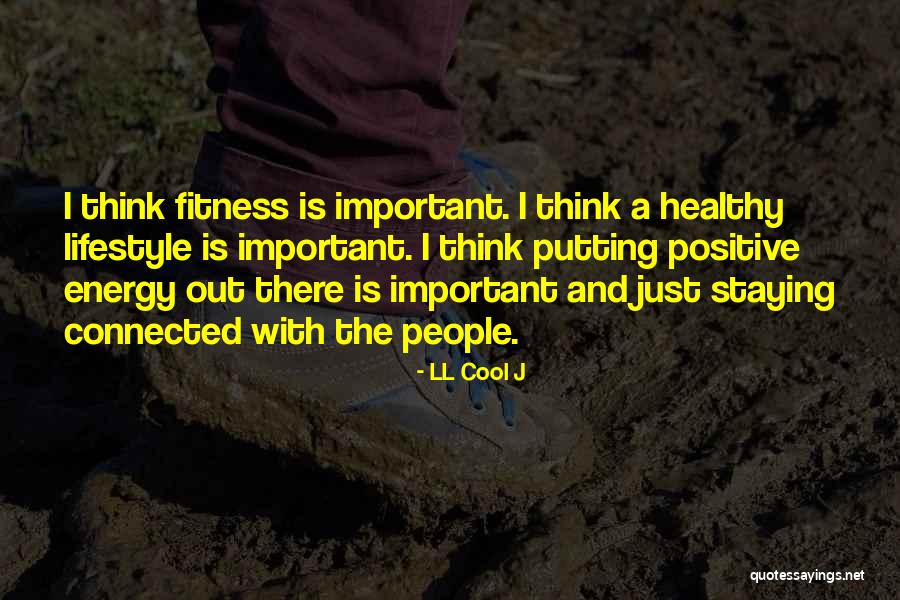 I think fitness is important. I think a healthy lifestyle is important. I think putting positive energy out there is important and just staying connected with the people. — LL Cool J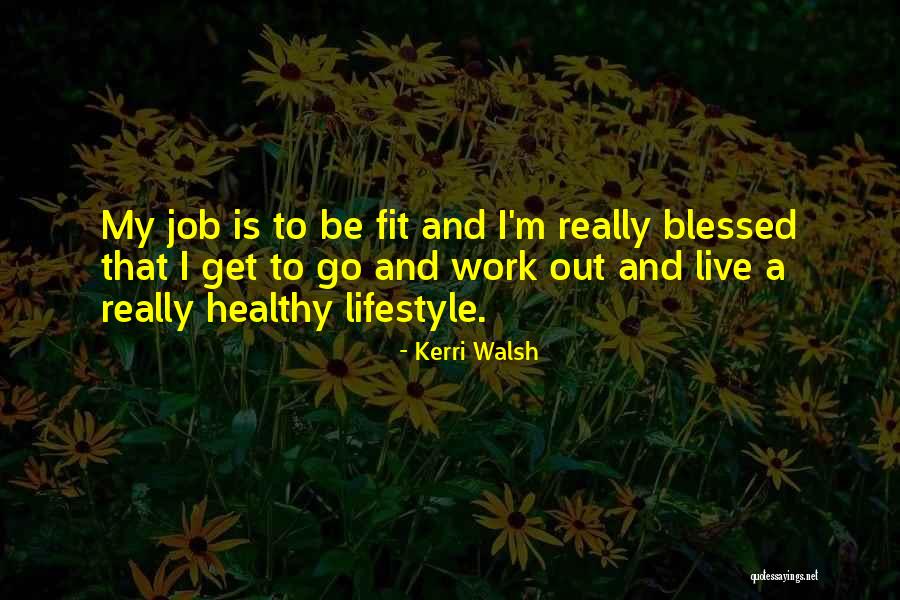 My job is to be fit and I'm really blessed that I get to go and work out and live a really healthy lifestyle. — Kerri Walsh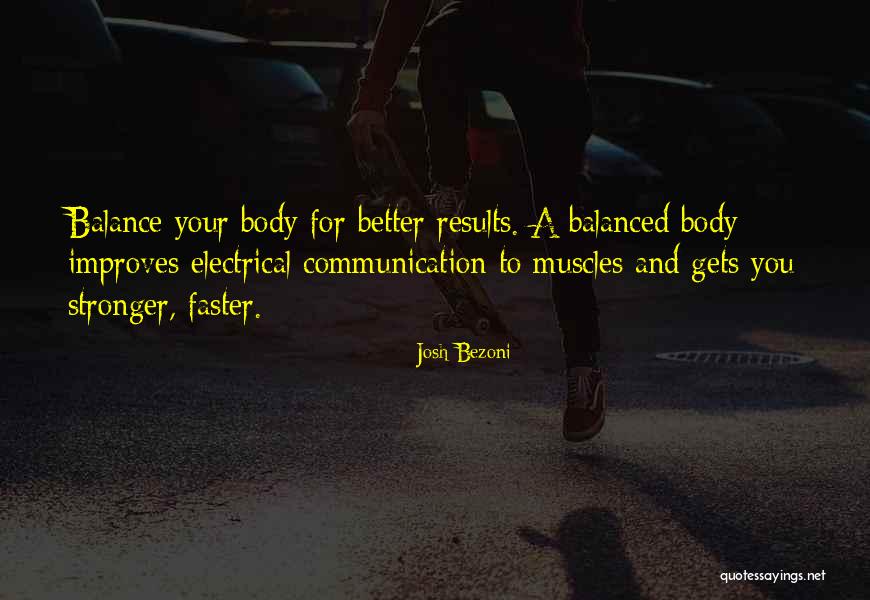 Balance your body for better results. A balanced body improves electrical communication to muscles and gets you stronger, faster. — Josh Bezoni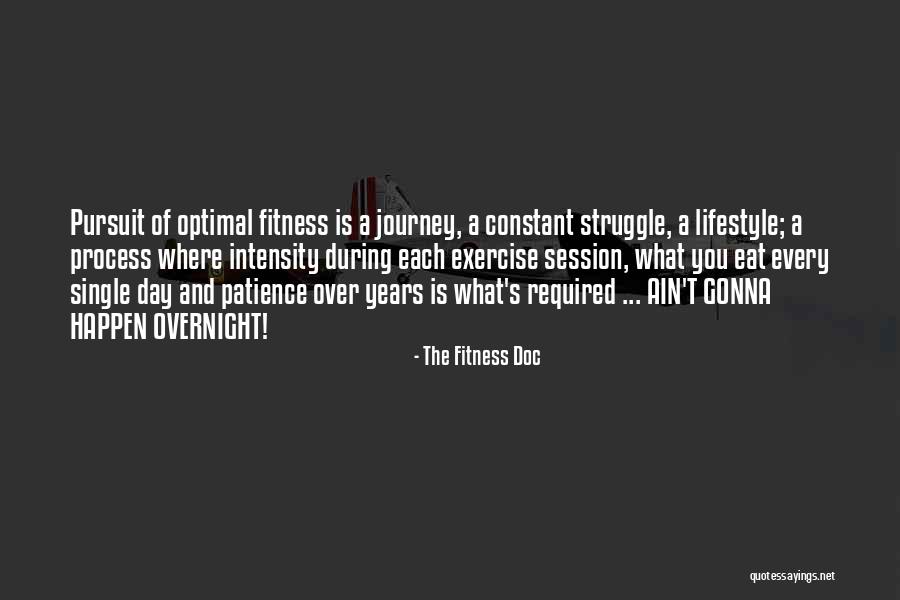 Pursuit of optimal fitness is a journey, a constant struggle, a lifestyle; a process where intensity during each exercise session, what you eat every single day and patience over years is what's required ... AIN'T GONNA HAPPEN OVERNIGHT! — The Fitness Doc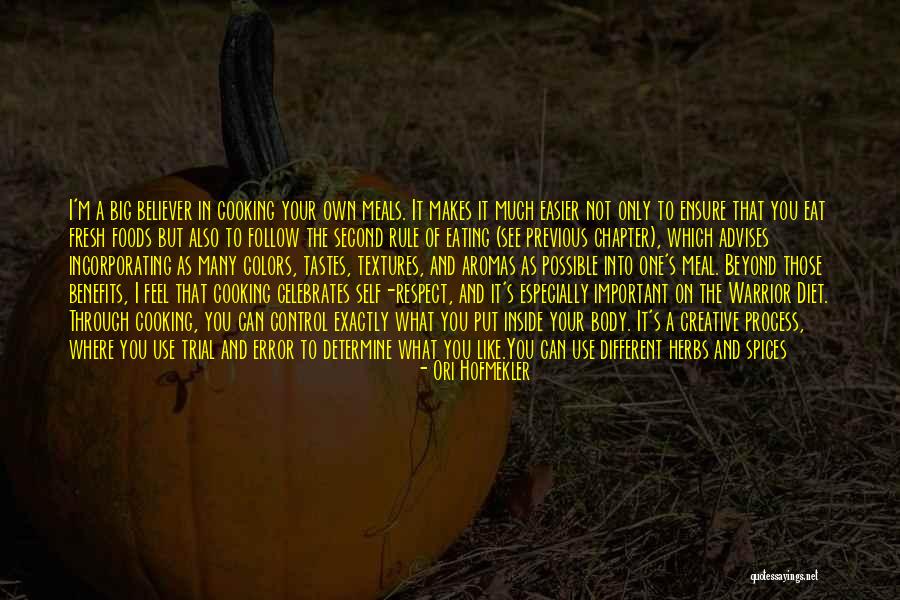 I'm a big believer in cooking your own meals. It makes it much easier not only to ensure that you eat fresh foods but also to follow the second rule of eating (see previous chapter), which advises incorporating as many colors, tastes, textures, and aromas as possible into one's meal. Beyond those benefits, I feel that cooking celebrates self-respect, and it's especially important on the Warrior Diet. Through cooking, you can control exactly what you put inside your body. It's a creative process, where you use trial and error to determine what you like.You can use different herbs and spices to increase or balance flavors, aromas, and textures.You're not a scavenger on the Warrior Diet. — Ori Hofmekler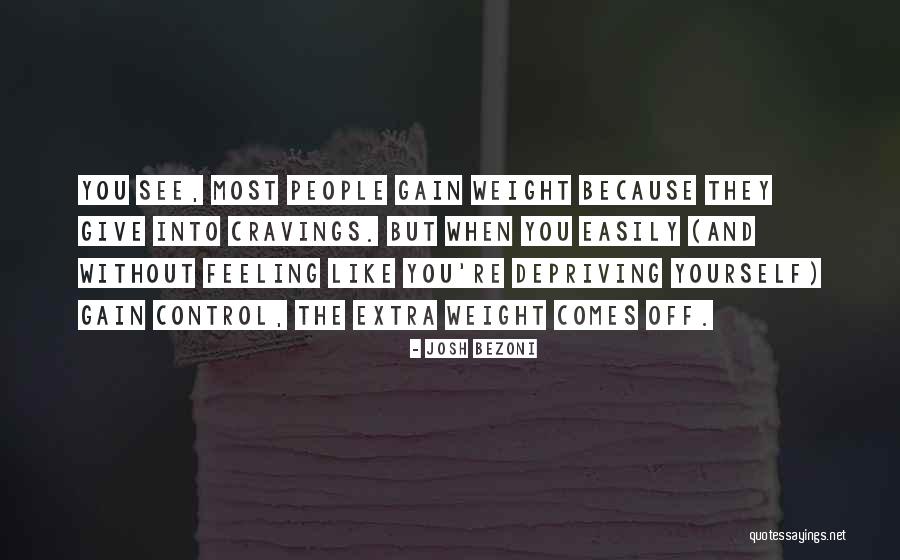 You see, most people gain weight because they give into cravings. But when you easily (and without feeling like you're depriving yourself) gain control, the extra weight comes off. — Josh Bezoni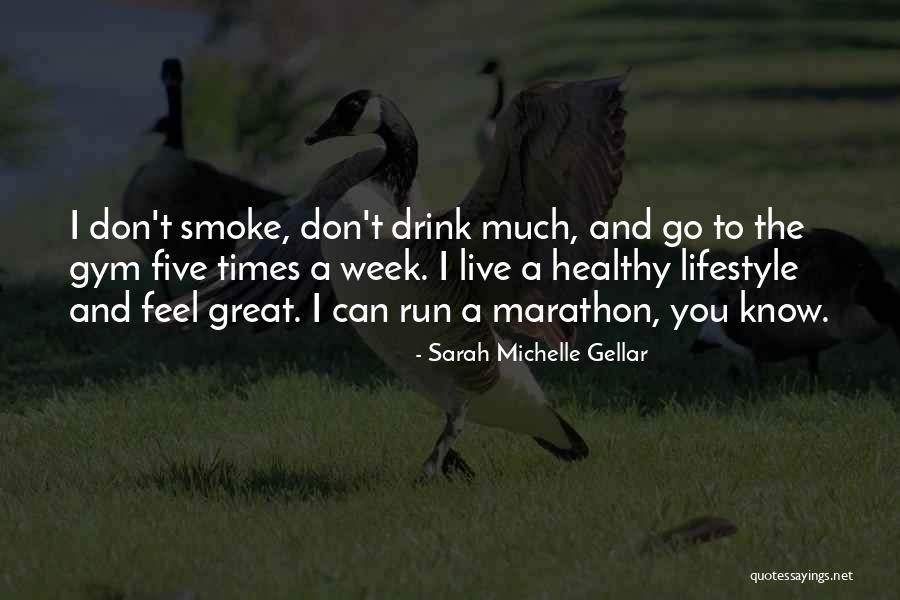 I don't smoke, don't drink much, and go to the gym five times a week. I live a healthy lifestyle and feel great. I can run a marathon, you know. — Sarah Michelle Gellar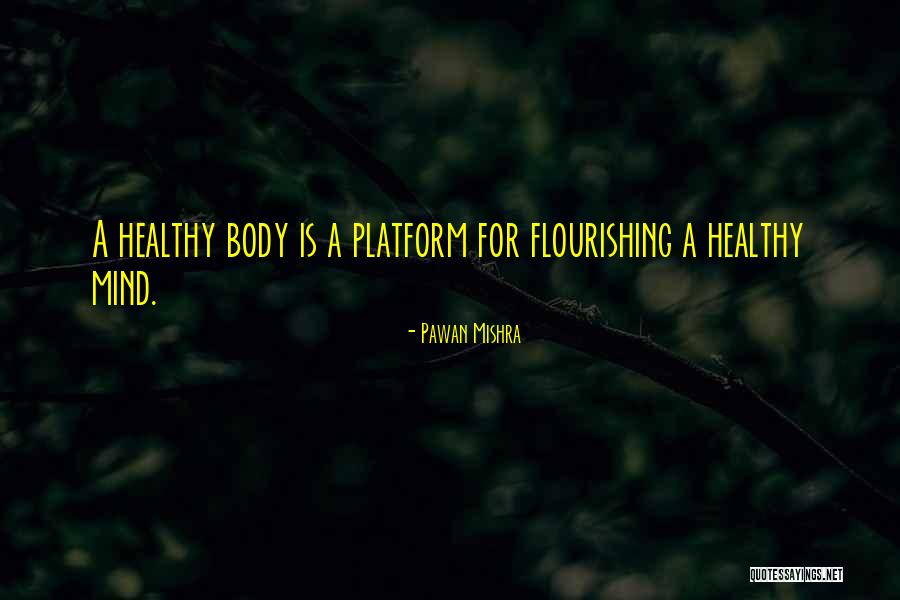 A healthy body is a platform for flourishing a healthy mind. — Pawan Mishra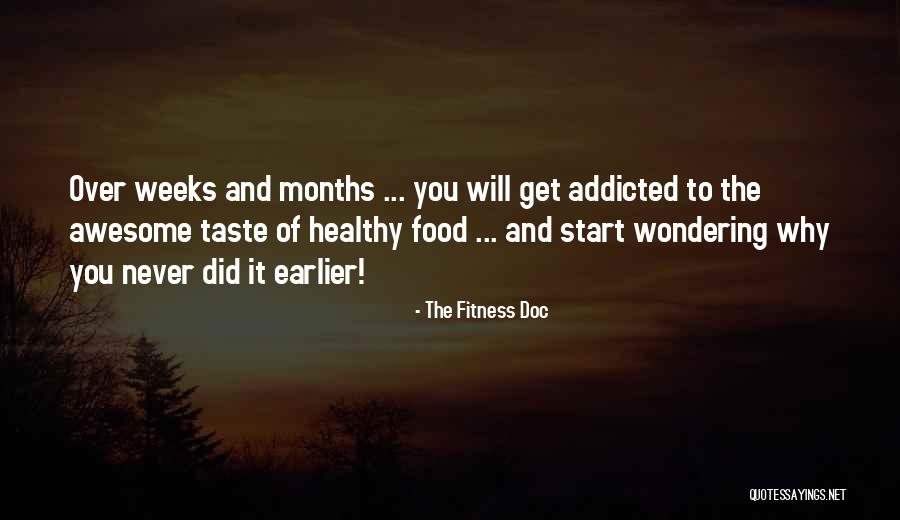 Over weeks and months ... you will get addicted to the awesome taste of healthy food ... and start wondering why you never did it earlier! — The Fitness Doc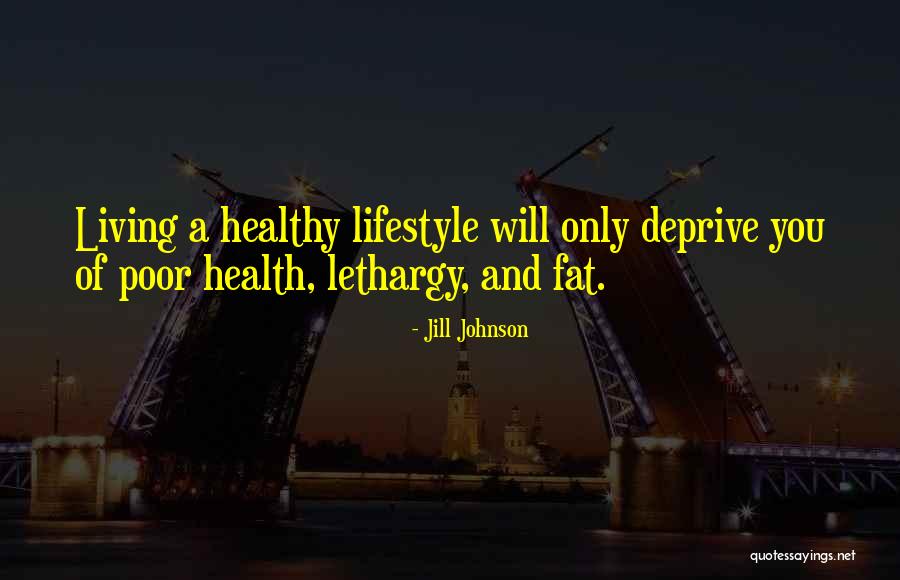 Living a healthy lifestyle will only deprive you of poor health, lethargy, and fat. — Jill Johnson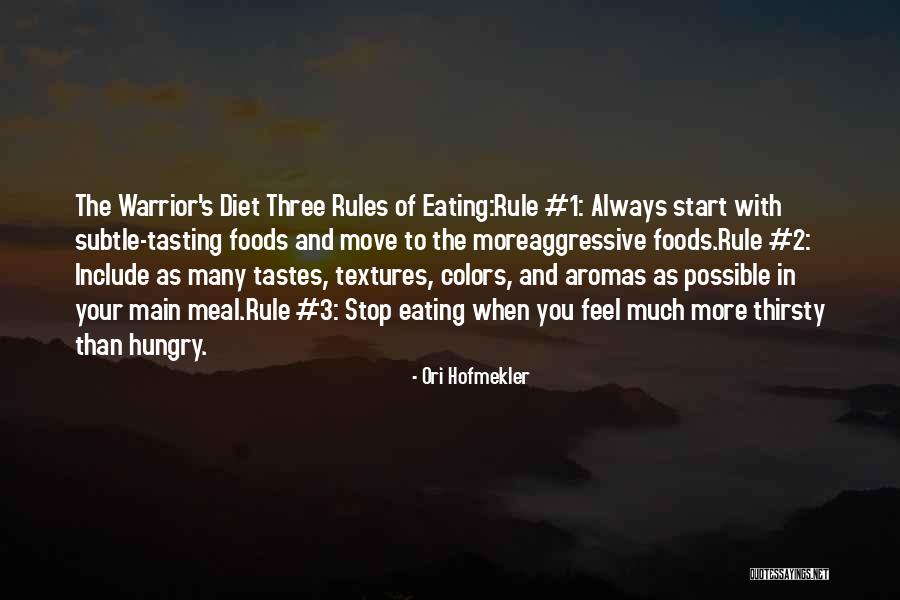 The Warrior's Diet Three Rules of Eating:
Rule #1: Always start with subtle-tasting foods and move to the more
aggressive foods.
Rule #2: Include as many tastes, textures, colors, and aromas as possible in your main meal.
Rule #3: Stop eating when you feel much more thirsty than hungry. — Ori Hofmekler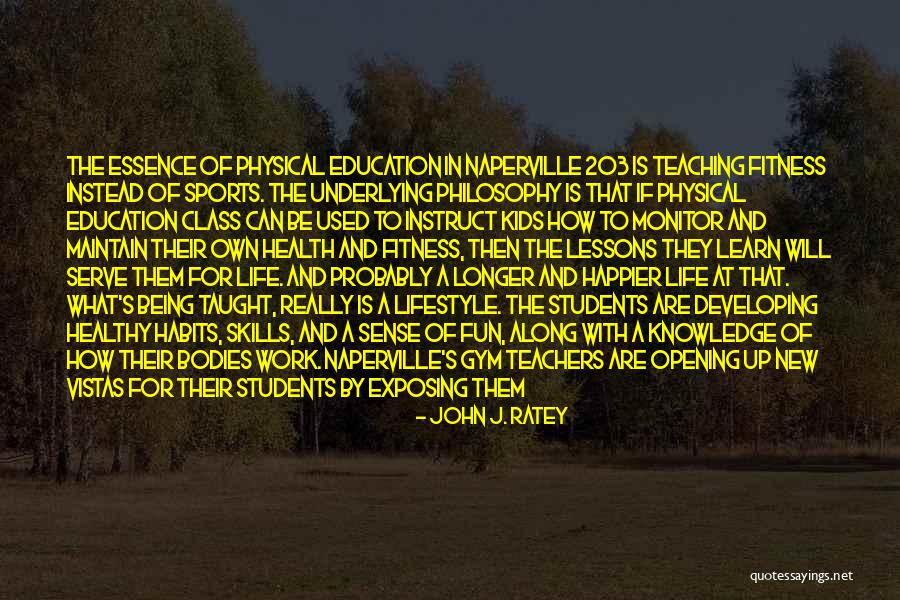 The essence of physical education in Naperville 203 is teaching fitness instead of sports. The underlying philosophy is that if physical education class can be used to instruct kids how to monitor and maintain their own health and fitness, then the lessons they learn will serve them for life. And probably a longer and happier life at that. What's being taught, really is a lifestyle. The students are developing healthy habits, skills, and a sense of fun, along with a knowledge of how their bodies work. Naperville's gym teachers are opening up new vistas for their students by exposing them to such a wide range of activities that they can't help but find something they enjoy. They're getting kids hooked on moving instead of sitting in front of the television. — John J. Ratey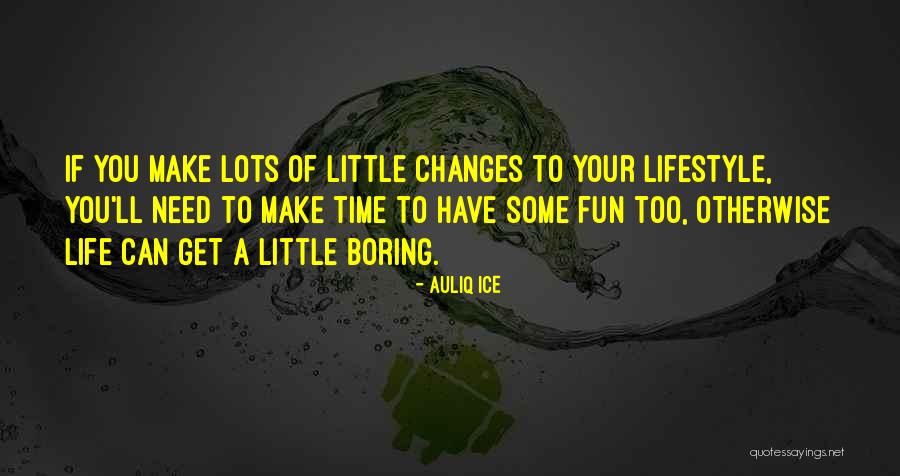 If you make lots of little changes to your lifestyle, you'll need to make time to have some fun too, otherwise life can get a little boring. — Auliq Ice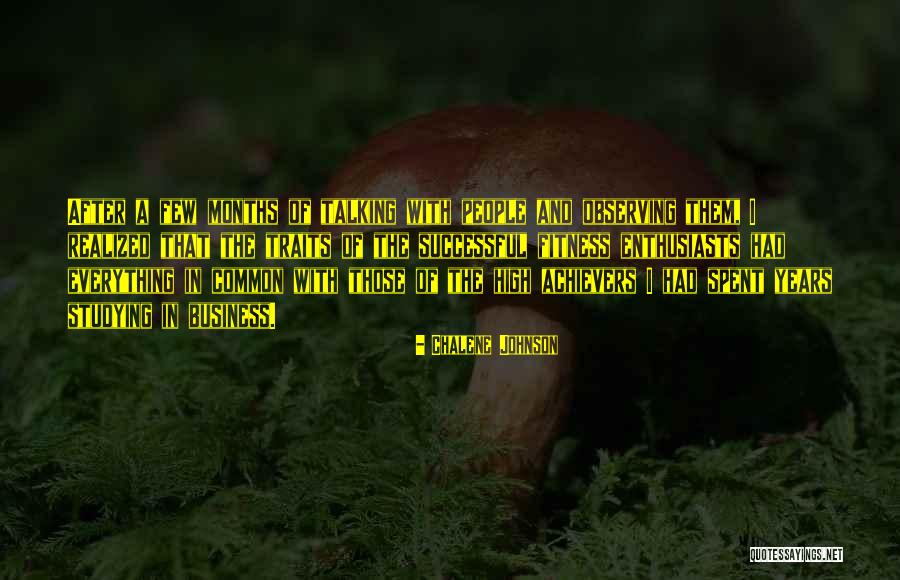 After a few months of talking with people and observing them, I realized that the traits of the successful fitness enthusiasts had everything in common with those of the high achievers I had spent years studying in business. — Chalene Johnson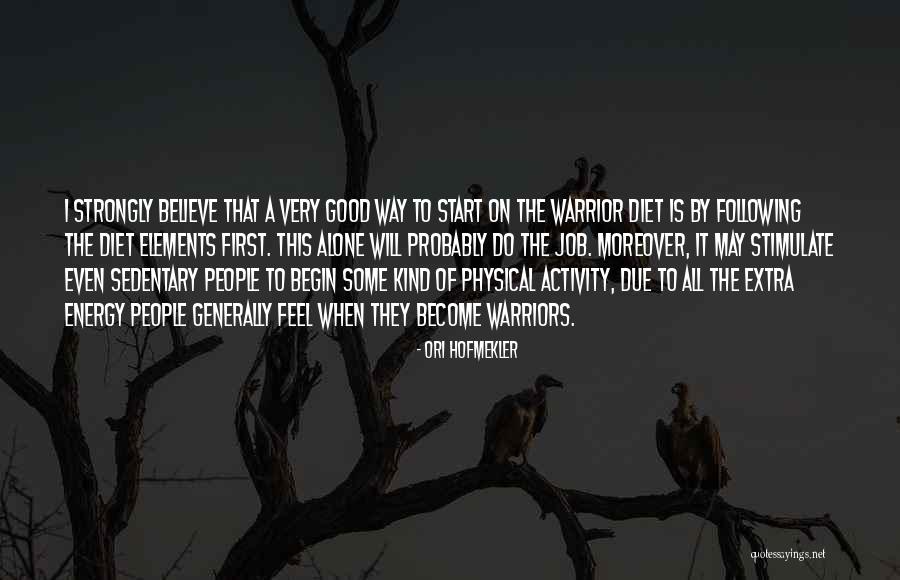 I strongly believe that a very good way to start on the Warrior Diet is by following the diet elements first. This alone will probably do the job. Moreover, it may stimulate even sedentary people to begin some kind of physical activity, due to all the extra energy people generally feel when they become warriors. — Ori Hofmekler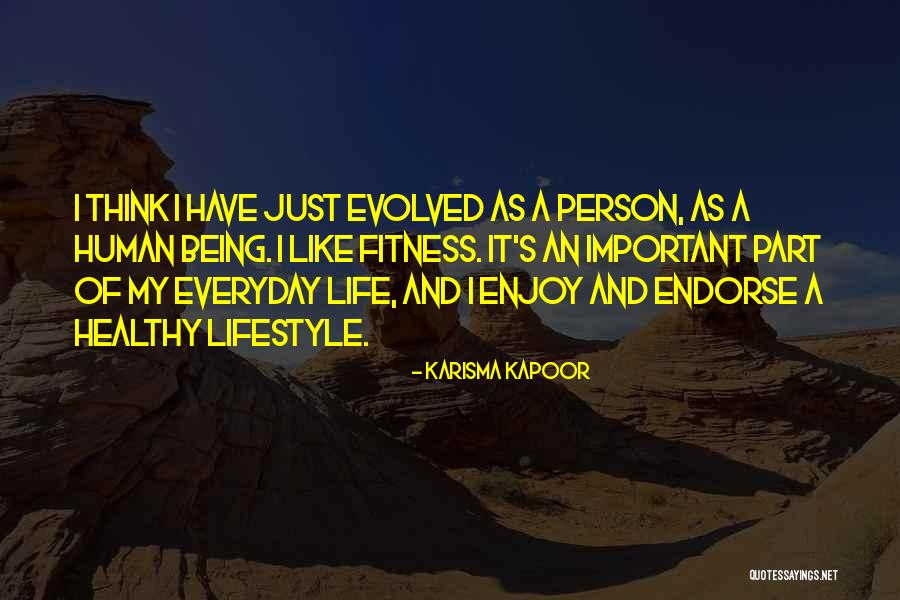 I think I have just evolved as a person, as a human being. I like fitness. It's an important part of my everyday life, and I enjoy and endorse a healthy lifestyle. — Karisma Kapoor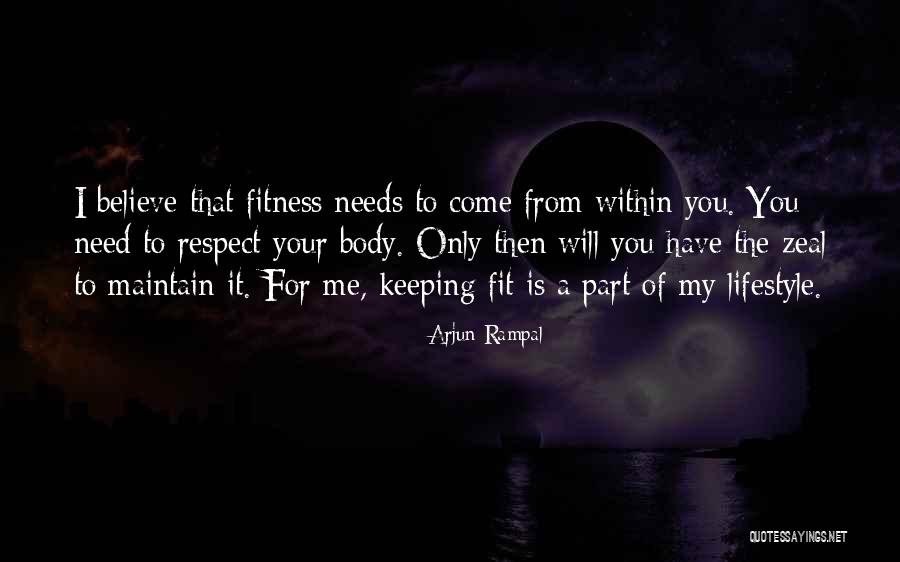 I believe that fitness needs to come from within you. You need to respect your body. Only then will you have the zeal to maintain it. For me, keeping fit is a part of my lifestyle. — Arjun Rampal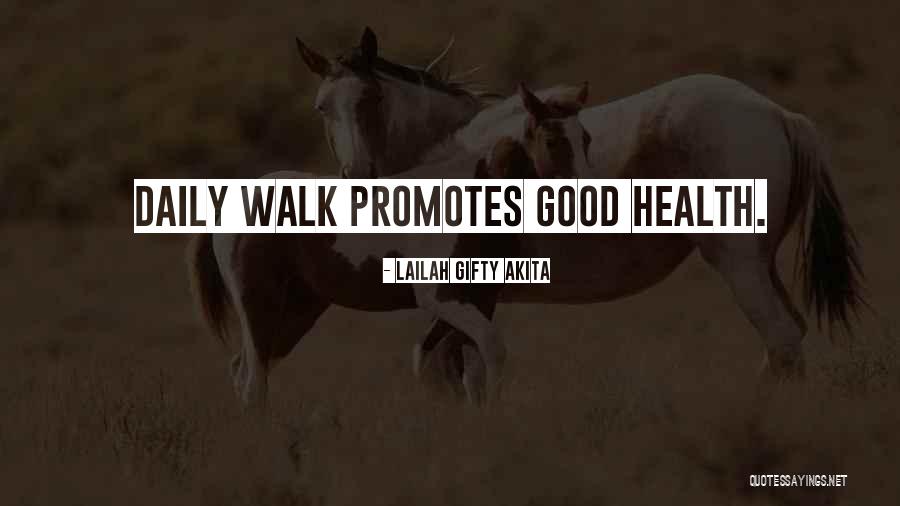 Daily walk promotes good health. — Lailah Gifty Akita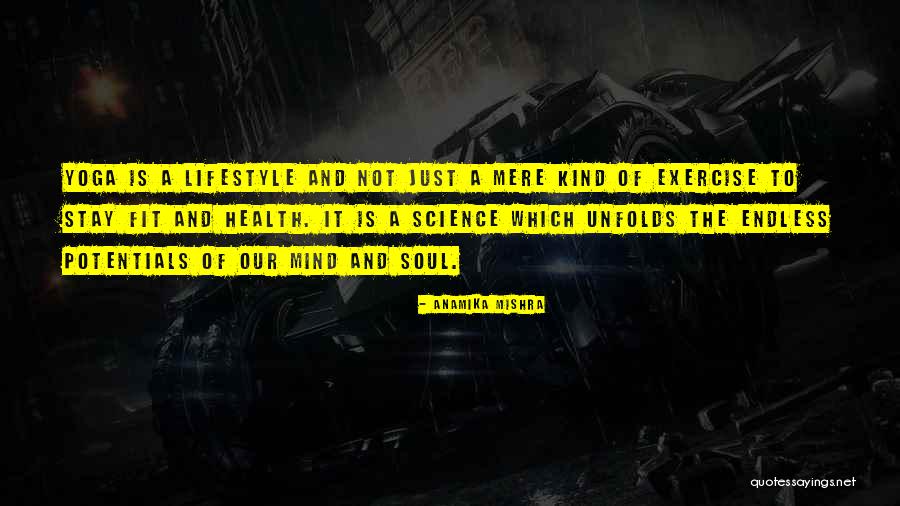 Yoga is a lifestyle and not just a mere kind of exercise to stay fit and health. It is a science which unfolds the endless potentials of our mind and soul. — Anamika Mishra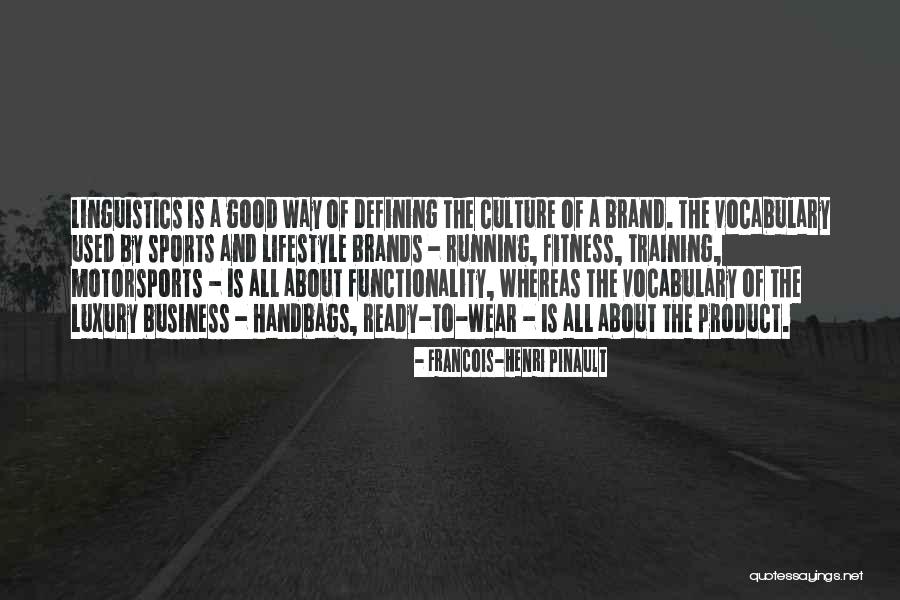 Linguistics is a good way of defining the culture of a brand. The vocabulary used by sports and lifestyle brands - running, fitness, training, motorsports - is all about functionality, whereas the vocabulary of the luxury business - handbags, ready-to-wear - is all about the product. — Francois-Henri Pinault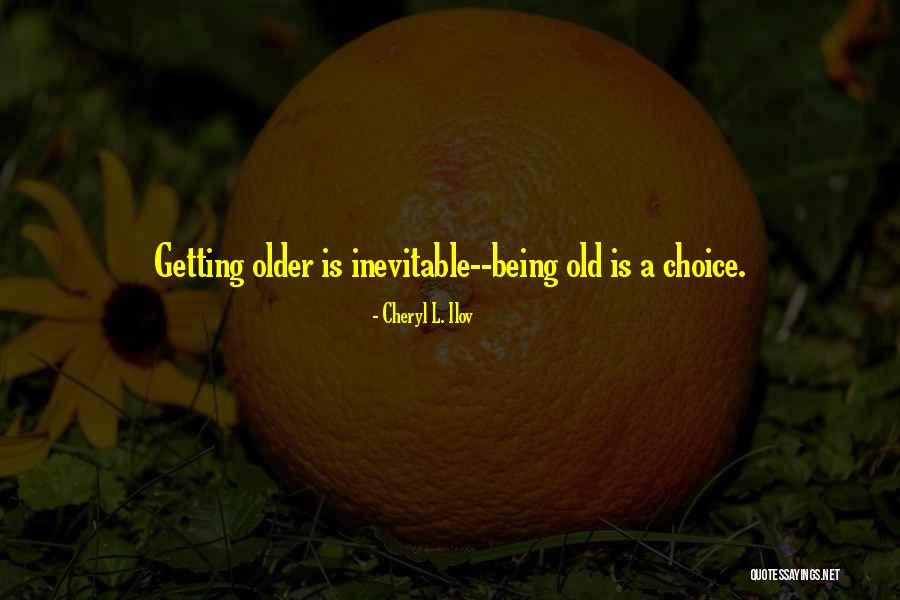 Getting older is inevitable--being old is a choice. — Cheryl L. Ilov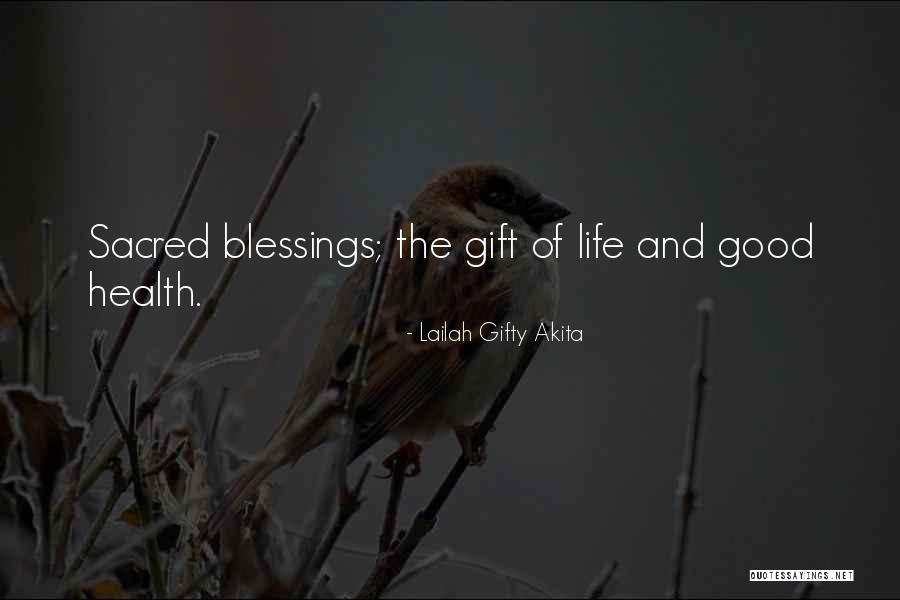 Sacred blessings; the gift of life and good health. — Lailah Gifty Akita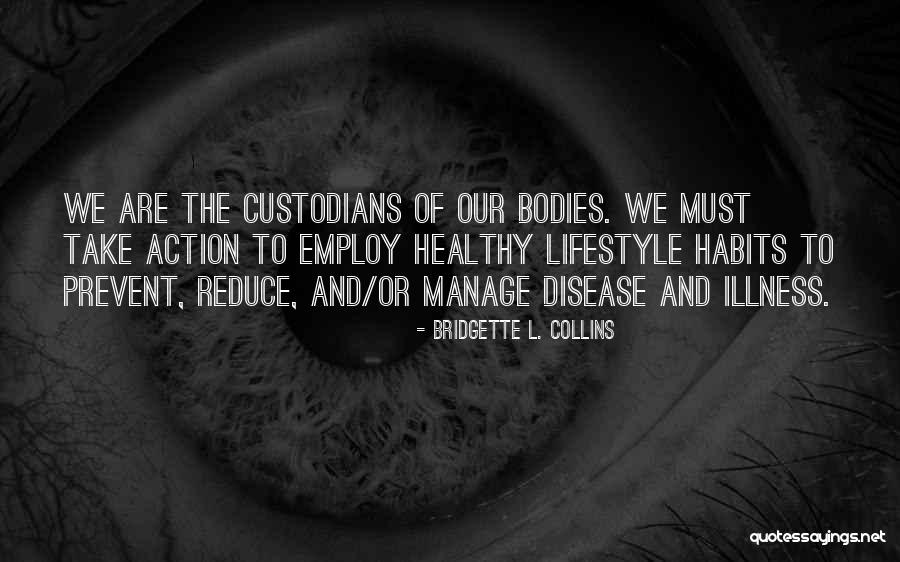 We are the custodians of our bodies. We must take action to employ healthy lifestyle habits to prevent, reduce, and/or manage disease and illness. — Bridgette L. Collins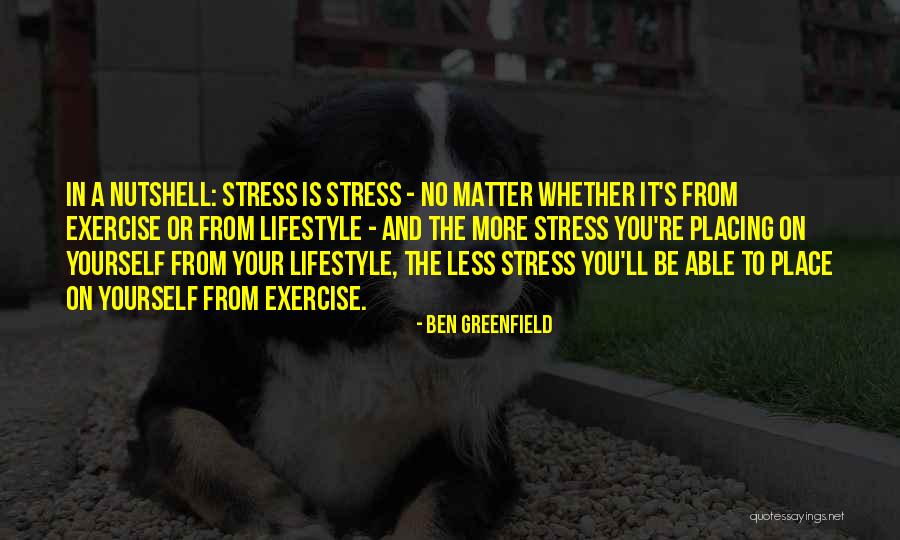 In a nutshell: Stress is stress - no matter whether it's from exercise or from lifestyle - and the more stress you're placing on yourself from your lifestyle, the less stress you'll be able to place on yourself from exercise. — Ben Greenfield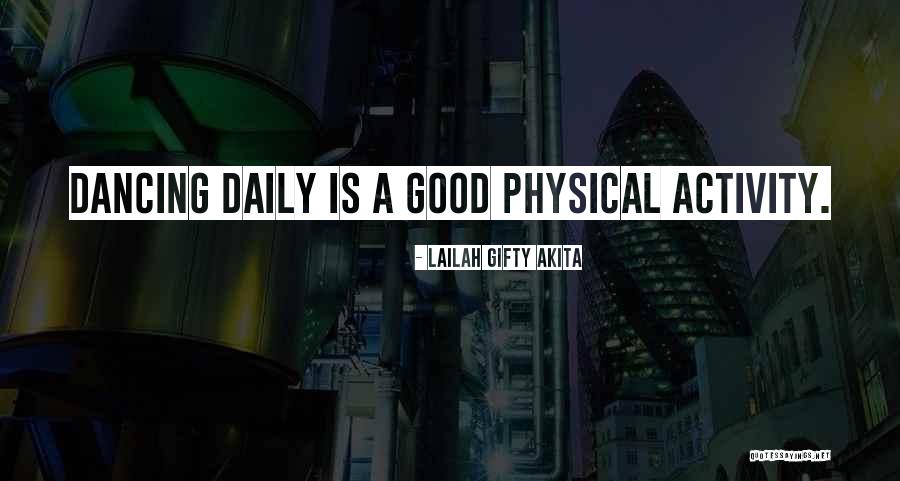 Dancing daily is a good physical activity. — Lailah Gifty Akita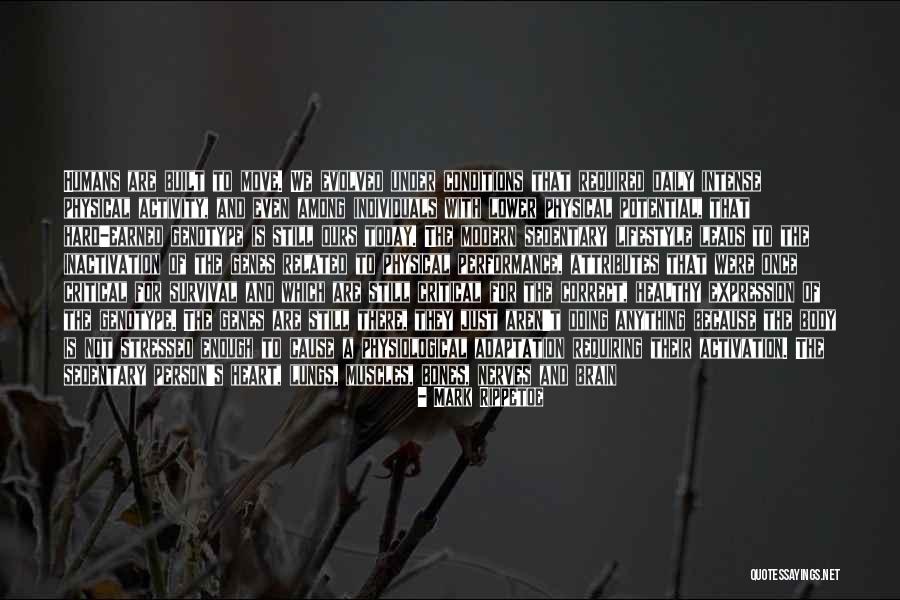 Humans are built to move. We evolved under conditions that required daily intense physical activity, and even among individuals with lower physical potential, that hard-earned genotype is still ours today. The modern sedentary lifestyle leads to the inactivation of the genes related to physical performance, attributes that were once critical for survival and which are still critical for the correct, healthy expression of the genotype. The genes are still there, they just aren't doing anything because the body is not stressed enough to cause a physiological adaptation requiring their activation. The sedentary person's heart, lungs, muscles, bones, nerves and brain all operate far below the level at which they evolved to function, and at which they still function best. — Mark Rippetoe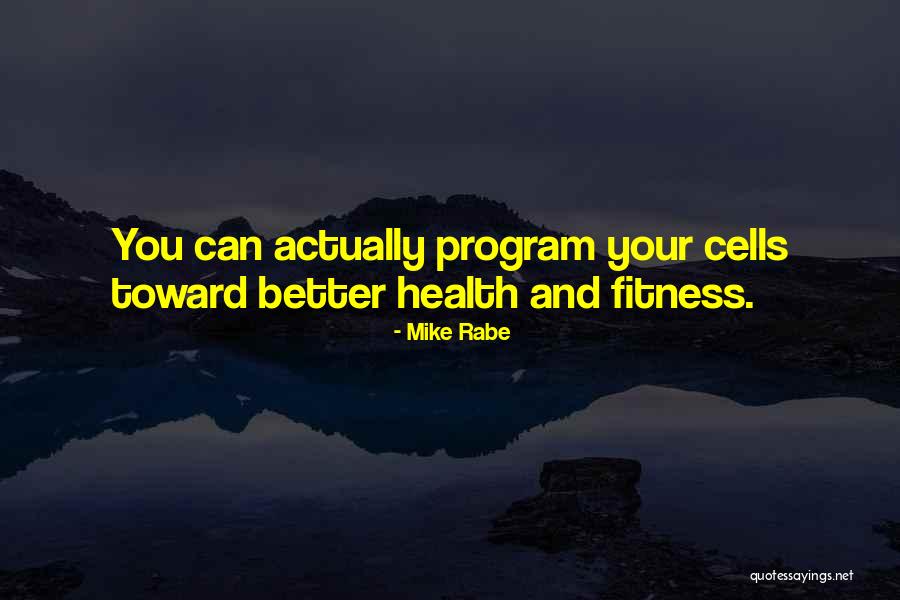 You can actually program your cells toward better health and fitness. — Mike Rabe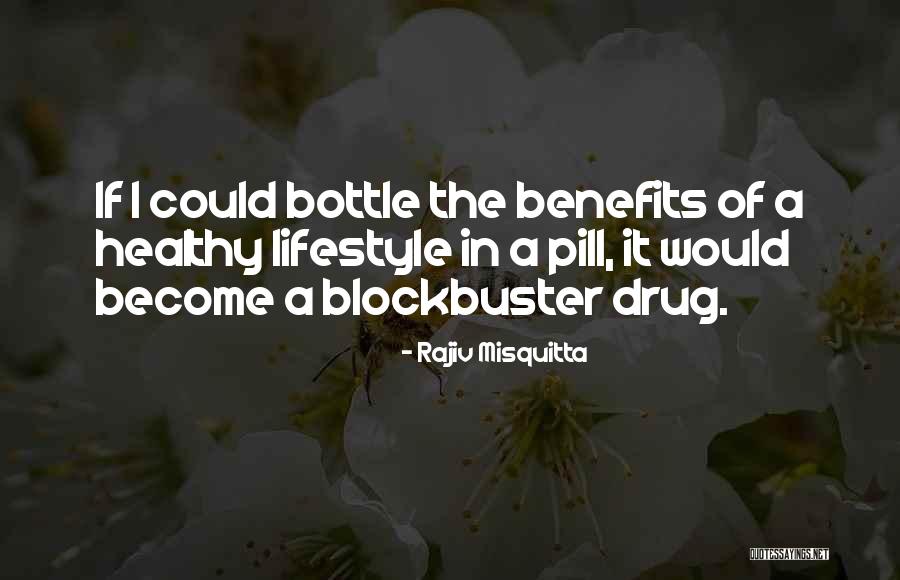 If I could bottle the benefits of a healthy lifestyle in a pill, it would become a blockbuster drug. — Rajiv Misquitta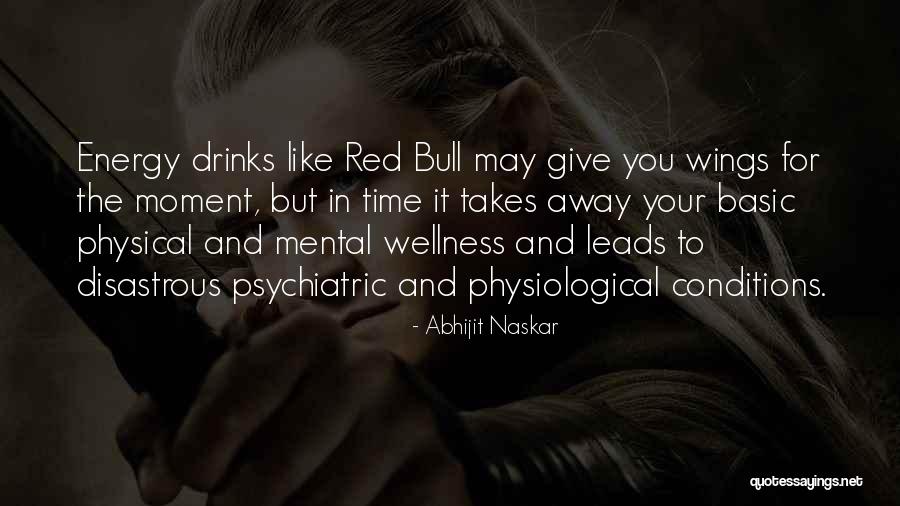 Energy drinks like Red Bull may give you wings for the moment, but in time it takes away your basic physical and mental wellness and leads to disastrous psychiatric and physiological conditions. — Abhijit Naskar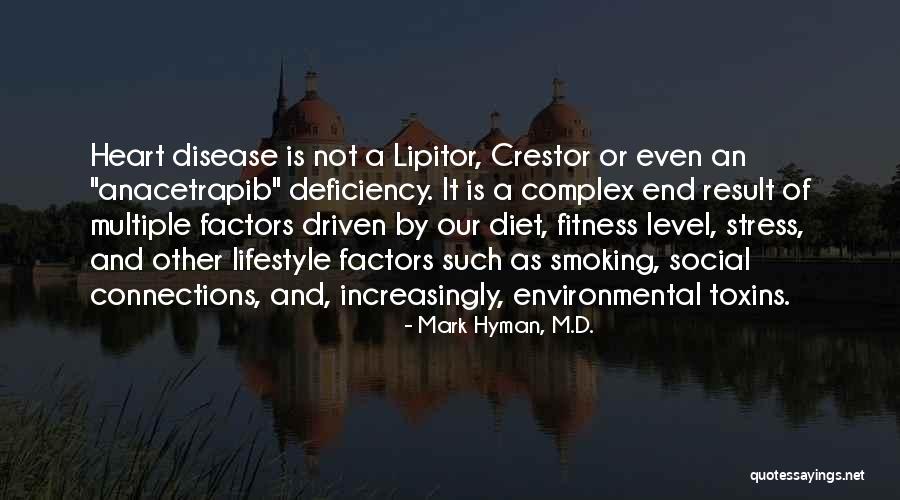 Heart disease is not a Lipitor, Crestor or even an "anacetrapib" deficiency. It is a complex end result of multiple factors driven by our diet, fitness level, stress, and other lifestyle factors such as smoking, social connections, and, increasingly, environmental toxins. — Mark Hyman, M.D.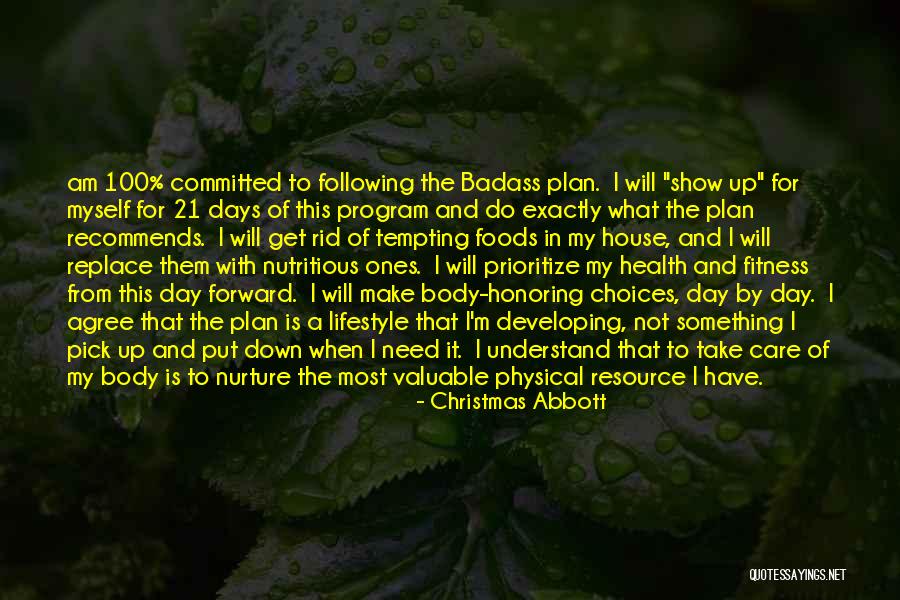 am 100% committed to following the Badass plan. I will "show up" for myself for 21 days of this program and do exactly what the plan recommends. I will get rid of tempting foods in my house, and I will replace them with nutritious ones. I will prioritize my health and fitness from this day forward. I will make body-honoring choices, day by day. I agree that the plan is a lifestyle that I'm developing, not something I pick up and put down when I need it. I understand that to take care of my body is to nurture the most valuable physical resource I have. — Christmas Abbott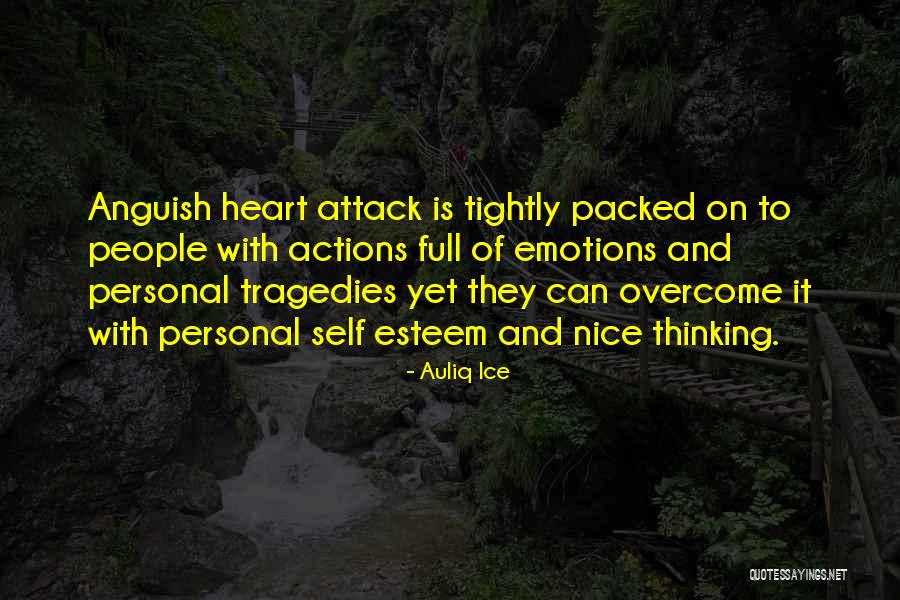 Anguish heart attack is tightly packed on to people with actions full of emotions and personal tragedies yet they can overcome it with personal self esteem and nice thinking. — Auliq Ice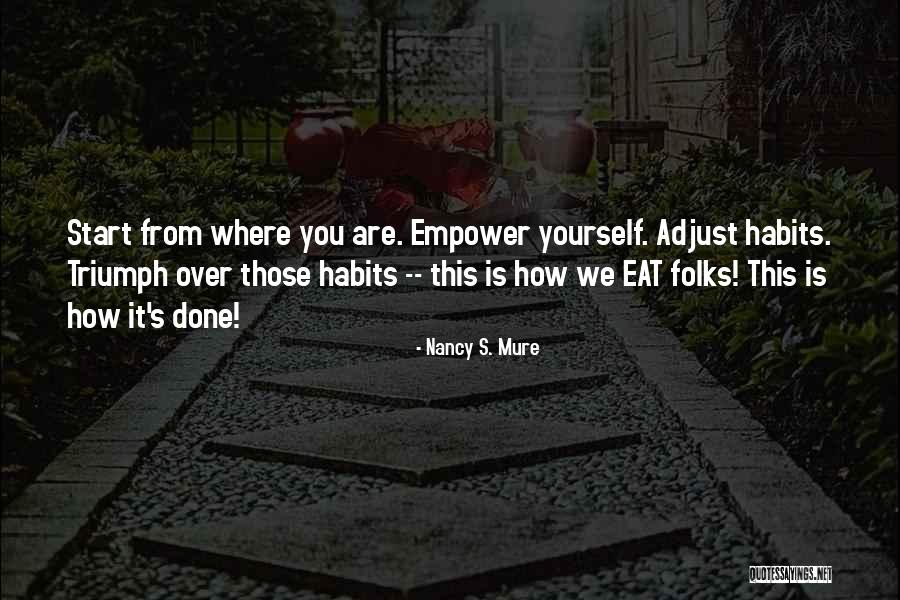 Start from where you are. Empower yourself. Adjust habits. Triumph over those habits -- this is how we EAT folks! This is how it's done! — Nancy S. Mure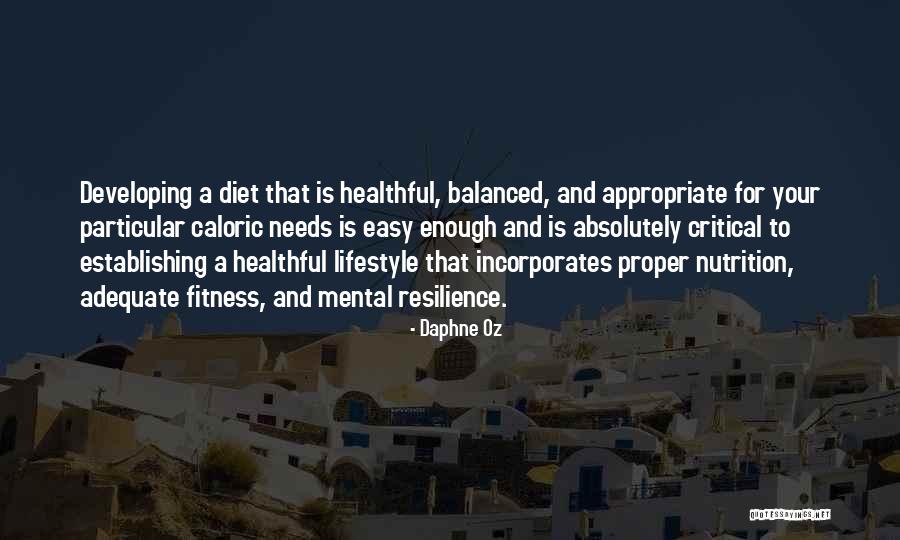 Developing a diet that is healthful, balanced, and appropriate for your particular caloric needs is easy enough and is absolutely critical to establishing a healthful lifestyle that incorporates proper nutrition, adequate fitness, and mental resilience. — Daphne Oz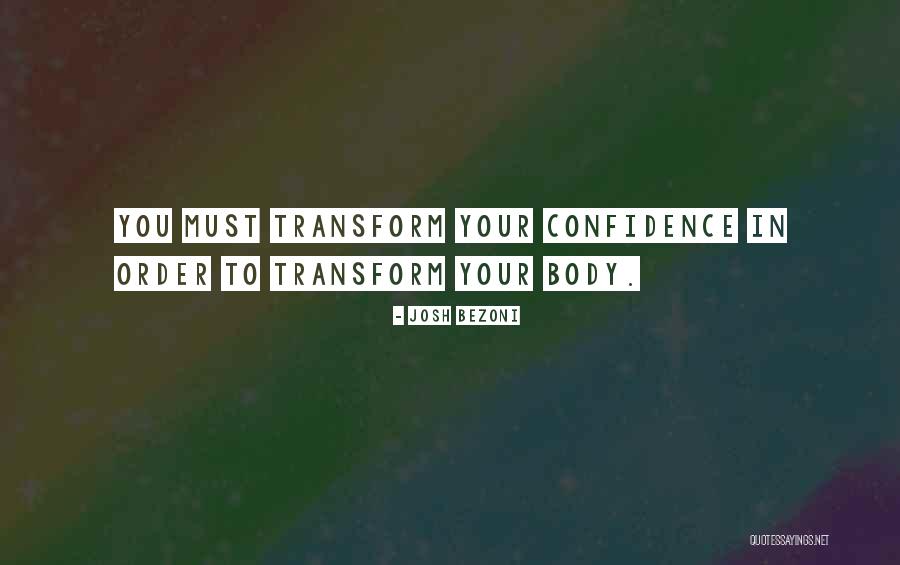 You must transform your confidence in order to transform your body. — Josh Bezoni