Facebook Followers Quotes & Sayings
Enjoy reading and share 11 famous quotes about Facebook Followers with everyone.
Top Facebook Followers Quotes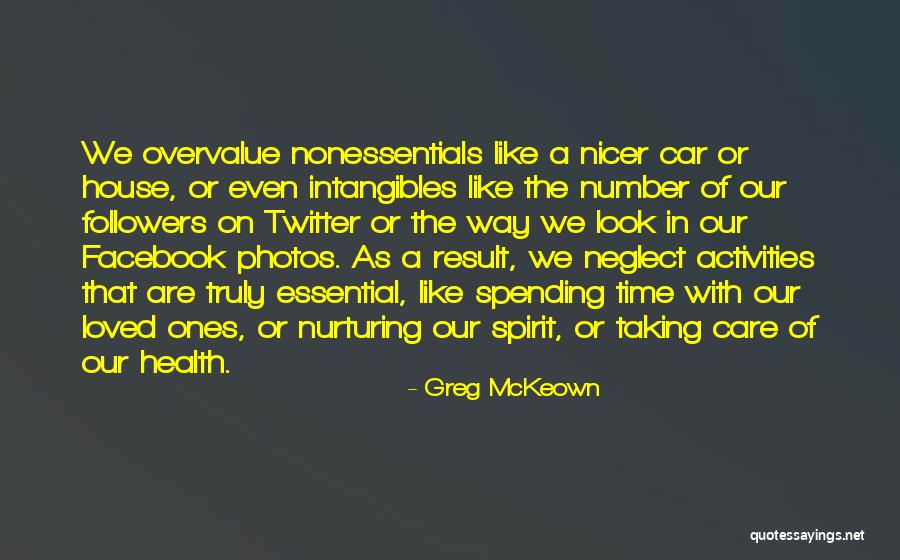 We overvalue nonessentials like a nicer car or house, or even intangibles like the number of our followers on Twitter or the way we look in our Facebook photos. As a result, we neglect activities that are truly essential, like spending time with our loved ones, or nurturing our spirit, or taking care of our health. — Greg McKeown
It is far better to have 10,000 Facebook friends who are in the same category or aligned with your values or a common inter- est than 100,000 random robot followers from around the world. — Brian E. Boyd Sr.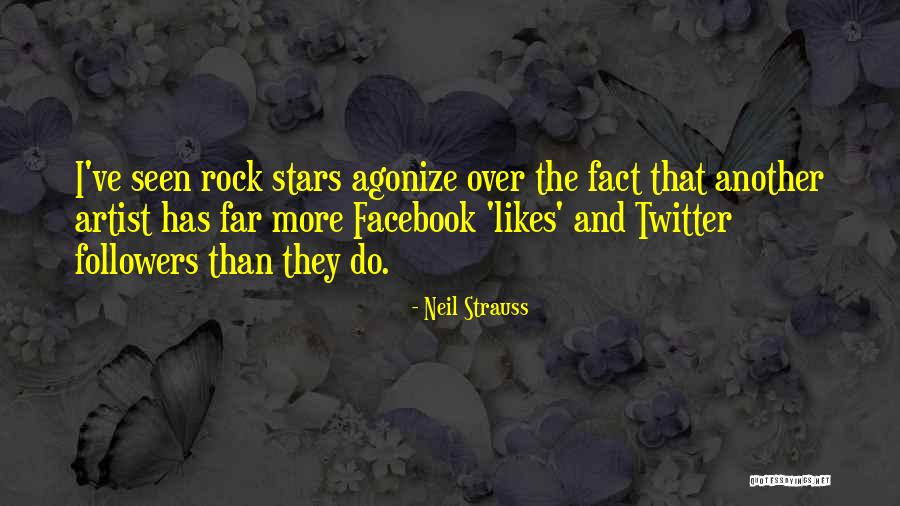 I've seen rock stars agonize over the fact that another artist has far more Facebook 'likes' and Twitter followers than they do. — Neil Strauss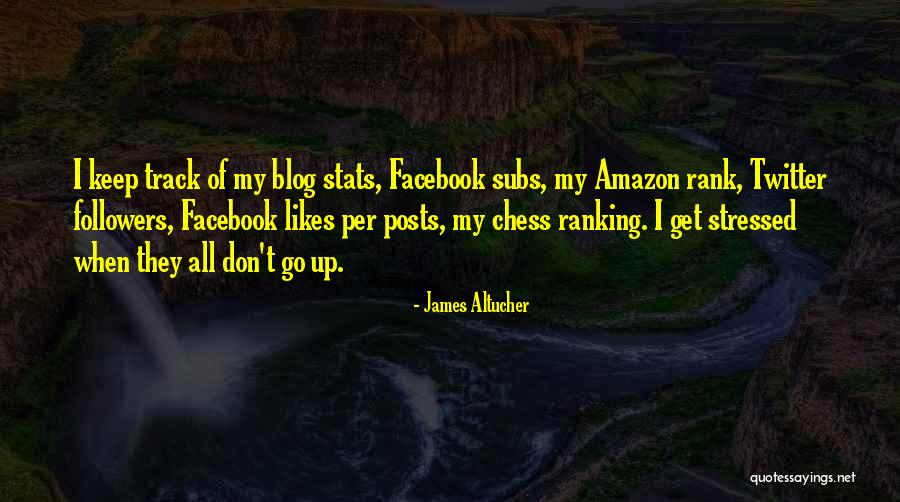 I keep track of my blog stats, Facebook subs, my Amazon rank, Twitter followers, Facebook likes per posts, my chess ranking. I get stressed when they all don't go up. — James Altucher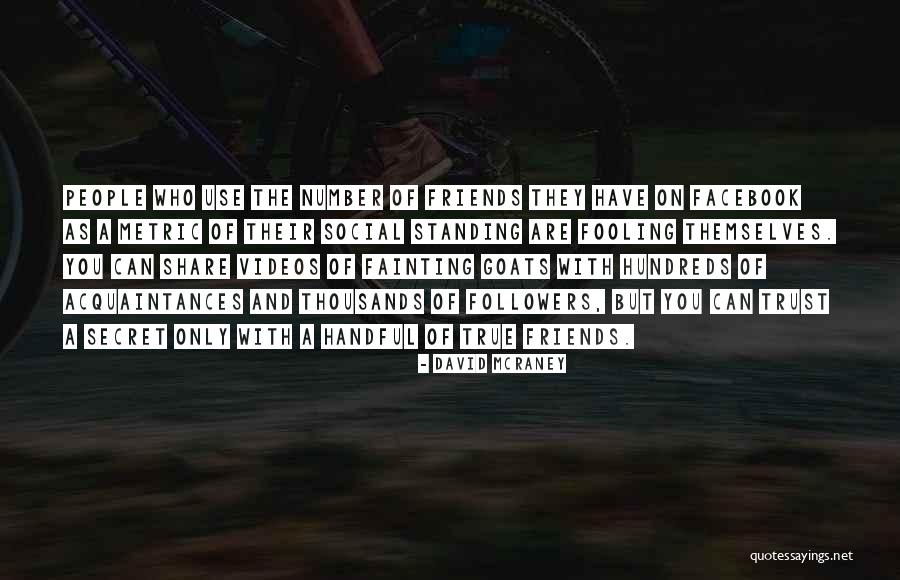 People who use the number of friends they have on Facebook as a metric of their social standing are fooling themselves. You can share videos of fainting goats with hundreds of acquaintances and thousands of followers, but you can trust a secret only with a handful of true friends. — David McRaney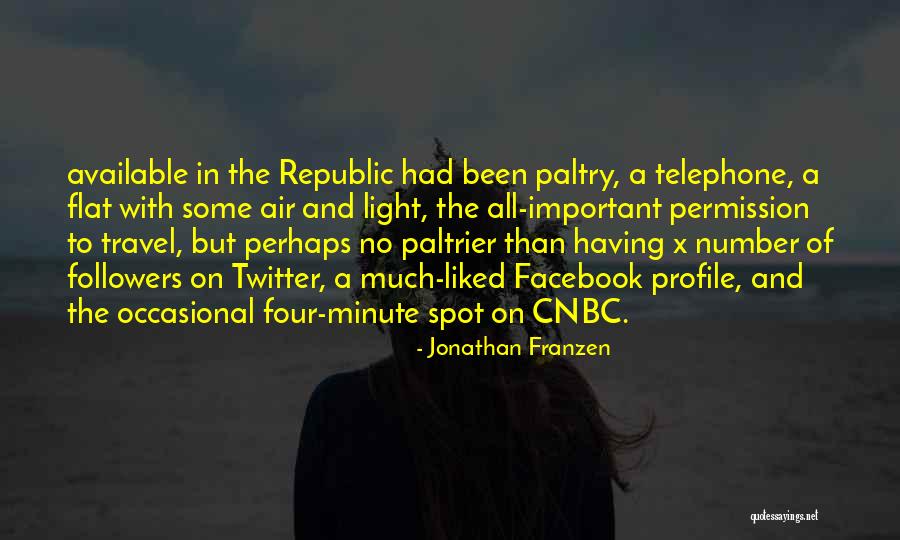 available in the Republic had been paltry, a telephone, a flat with some air and light, the all-important permission to travel, but perhaps no paltrier than having x number of followers on Twitter, a much-liked Facebook profile, and the occasional four-minute spot on CNBC. — Jonathan Franzen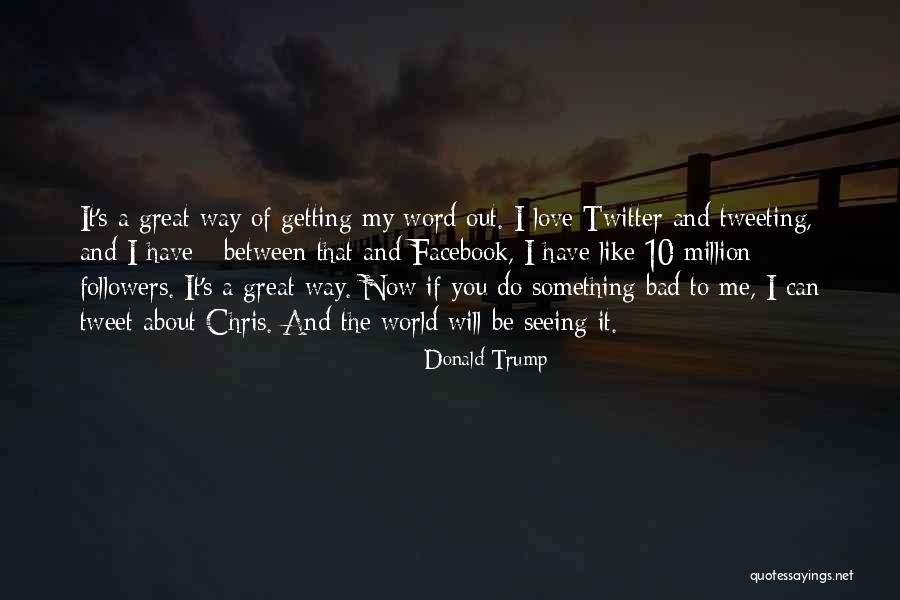 It's a great way of getting my word out. I love Twitter and tweeting, and I have - between that and Facebook, I have like 10 million followers. It's a great way. Now if you do something bad to me, I can tweet about Chris. And the world will be seeing it. — Donald Trump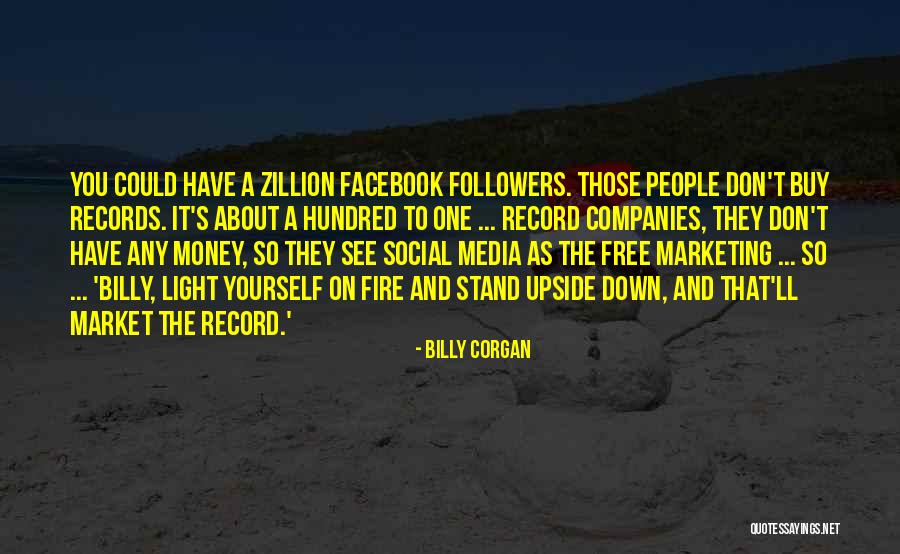 You could have a zillion Facebook followers. Those people don't buy records. It's about a hundred to one ... Record companies, they don't have any money, so they see social media as the free marketing ... So ... 'Billy, light yourself on fire and stand upside down, and that'll market the record.' — Billy Corgan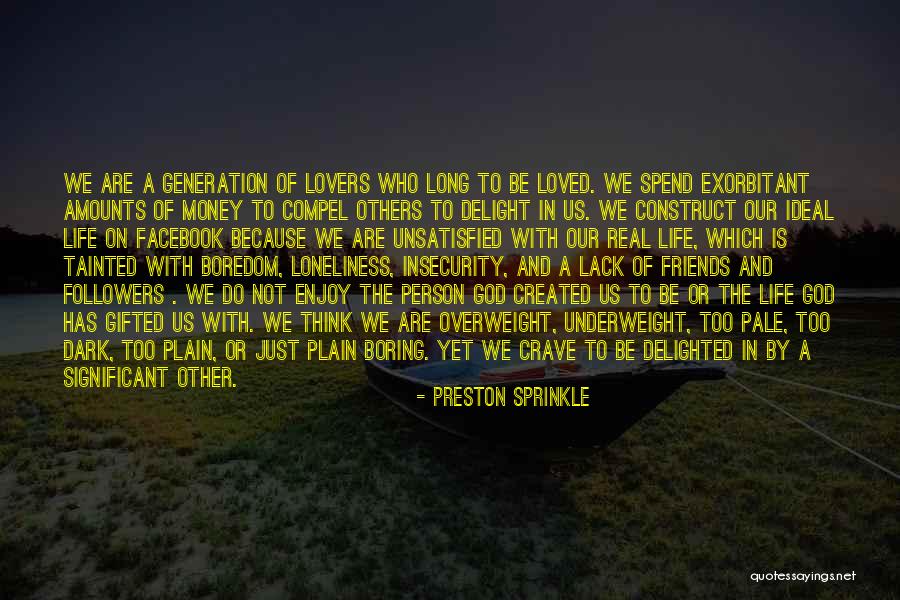 We are a generation of lovers who long to be loved. We spend exorbitant amounts of money to compel others to delight in us. We construct our ideal life on Facebook because we are unsatisfied with our real life, which is tainted with boredom, loneliness, insecurity, and a lack of friends and followers . We do not enjoy the person God created us to be or the life God has gifted us with. We think we are overweight, underweight, too pale, too dark, too plain, or just plain boring. Yet we crave to be delighted in by a significant other. So we pursue misguided avenues to make ourselves delightful, to satisfy our craving to be loved.
Charis: God's Scandalous Grace for Us (pp. 118-119). — Preston Sprinkle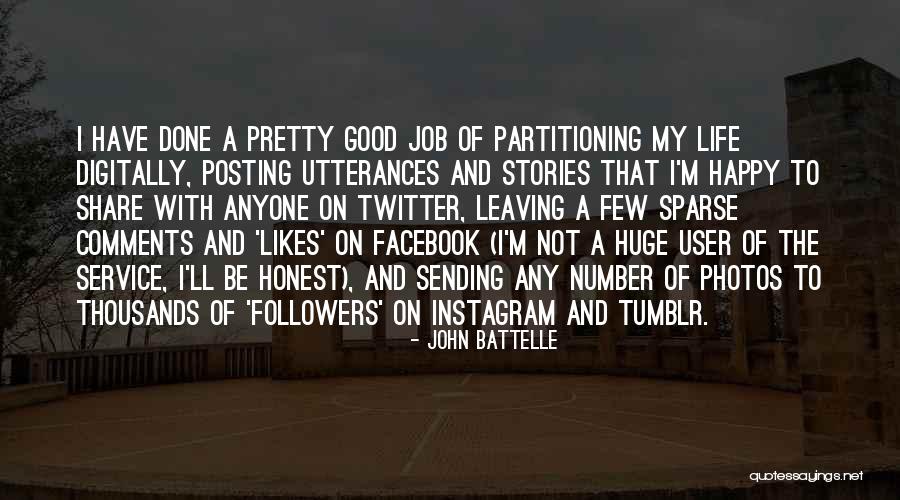 I have done a pretty good job of partitioning my life digitally, posting utterances and stories that I'm happy to share with anyone on Twitter, leaving a few sparse comments and 'Likes' on Facebook (I'm not a huge user of the service, I'll be honest), and sending any number of photos to thousands of 'followers' on Instagram and Tumblr. — John Battelle
I think it's good for the fans, as well, because they get to connect with you directly. You know, in the old days, if I wanted to, like, write to (Steven) Spielberg or Sam Raimi or whatever, I'm not sure I could actually write a fan mail and (I'd) have no idea where to actually send it. Nowadays, you can just, like, follow Ashton (Kutcher who still has among the most followers on Twitter) or, like, friend someone, you know, on Facebook, and you can actually just say, "Hey, I like your stuff." — James Wan