Difference Between Man Boy Quotes & Sayings
Enjoy reading and share 11 famous quotes about Difference Between Man Boy with everyone.
Top Difference Between Man Boy Quotes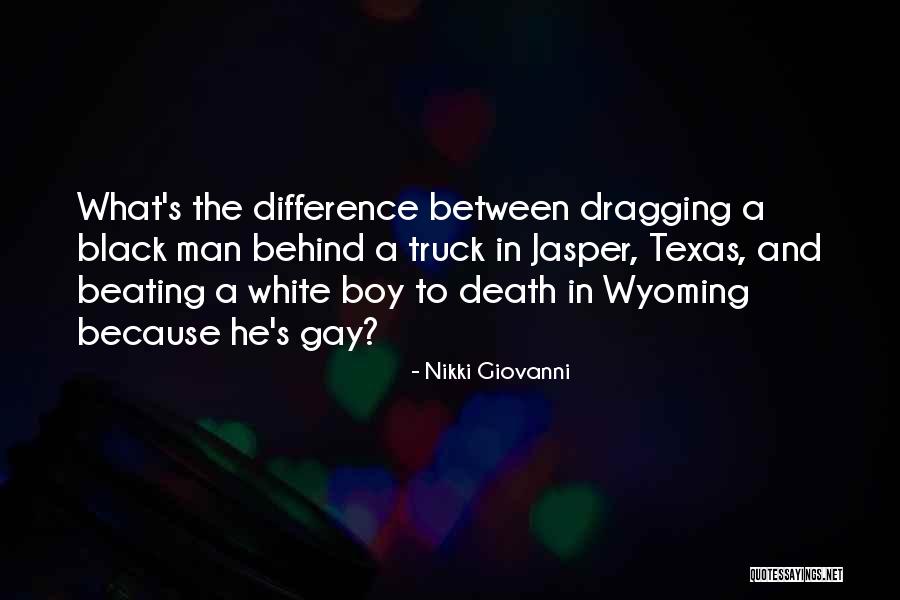 What's the difference between dragging a black man behind a truck in Jasper, Texas, and beating a white boy to death in Wyoming because he's gay? — Nikki Giovanni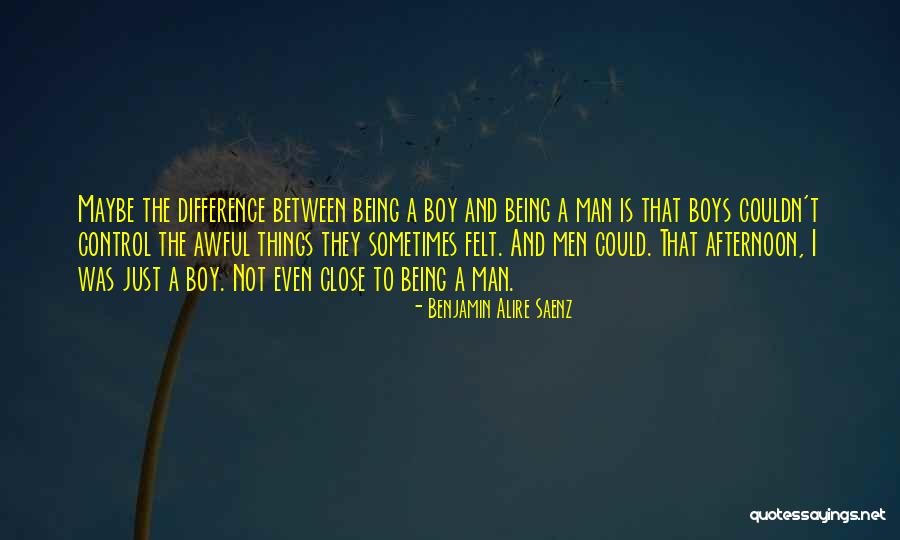 Maybe the difference between being a boy and being a man is that boys couldn't control the awful things they sometimes felt. And men could. That afternoon, I was just a boy. Not even close to being a man. — Benjamin Alire Saenz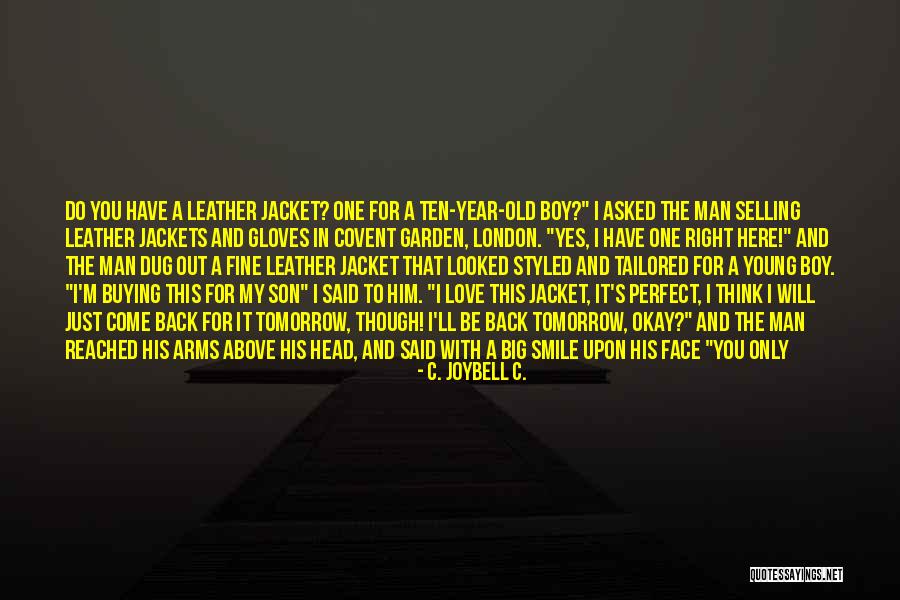 Do you have a leather jacket? One for a ten-year-old boy?" I asked the man selling leather jackets and gloves in Covent Garden, London. "Yes, I have one right here!" And the man dug out a fine leather jacket that looked styled and tailored for a young boy. "I'm buying this for my son" I said to him. "I love this jacket, it's perfect, I think I will just come back for it tomorrow, though! I'll be back tomorrow, okay?" And the man reached his arms above his head, and said with a big smile upon his face "You only have one life to live! What is the difference if you do something today, or if you do it tomorrow?" I thought about the man's words. And I bought the jacket. He was right, there is no difference, really, between doing something today and doing something tomorrow, when you only have one life to live! Afterall, tomorrow may never come! All you really have is today! — C. JoyBell C.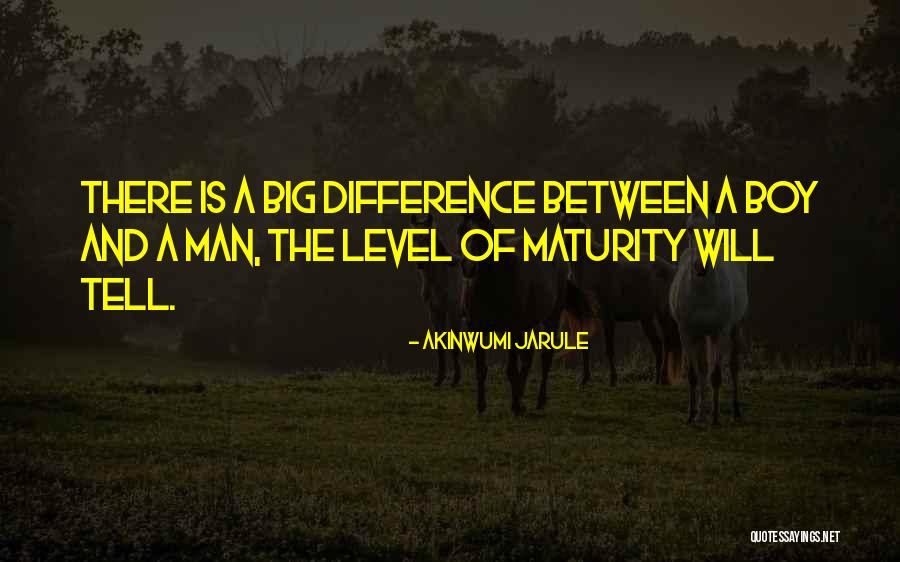 There is a big difference between a boy and a man, the level of maturity will tell. — Akinwumi Jarule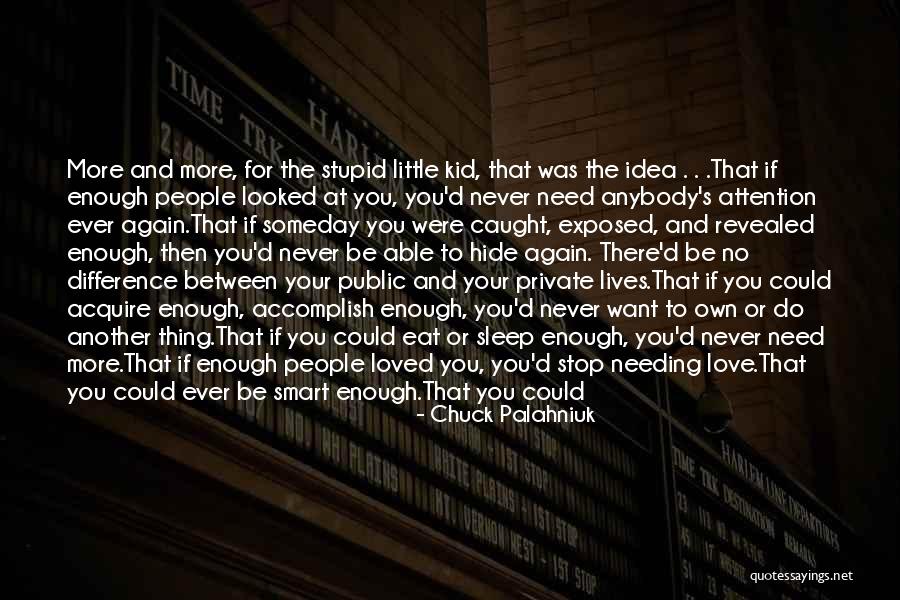 More and more, for the stupid little kid, that was the idea . . .
That if enough people looked at you, you'd never need anybody's attention ever again.
That if someday you were caught, exposed, and revealed enough, then you'd never be able to hide again. There'd be no difference between your public and your private lives.
That if you could acquire enough, accomplish enough, you'd never want to own or do another thing.
That if you could eat or sleep enough, you'd never need more.
That if enough people loved you, you'd stop needing love.
That you could ever be smart enough.
That you could someday get enough sex.
These all became the little boy's new goals. The illusions he'd have for the rest of his life. These were all the promises he saw in the fat man's smile — Chuck Palahniuk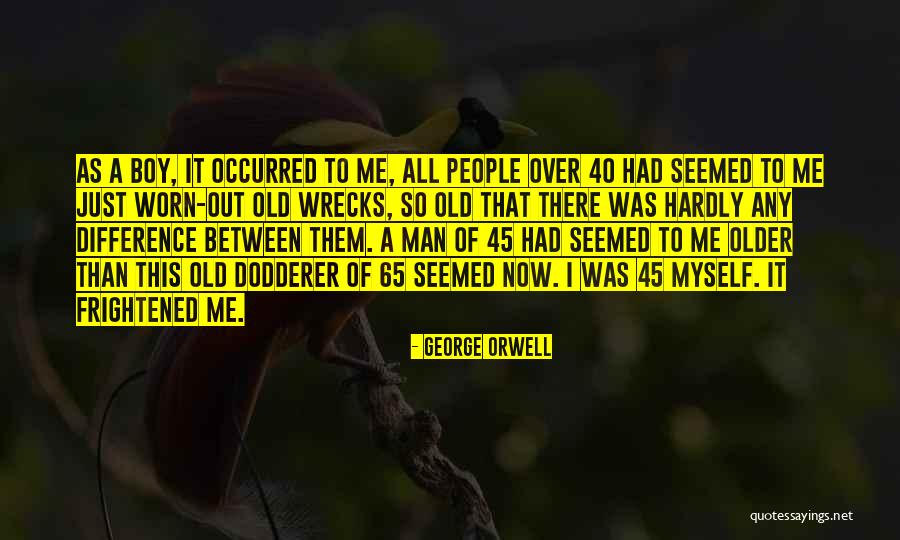 As a boy, it occurred to me, all people over 40 had seemed to me just worn-out old wrecks, so old that there was hardly any difference between them. A man of 45 had seemed to me older than this old dodderer of 65 seemed now. I was 45 myself. It frightened me. — George Orwell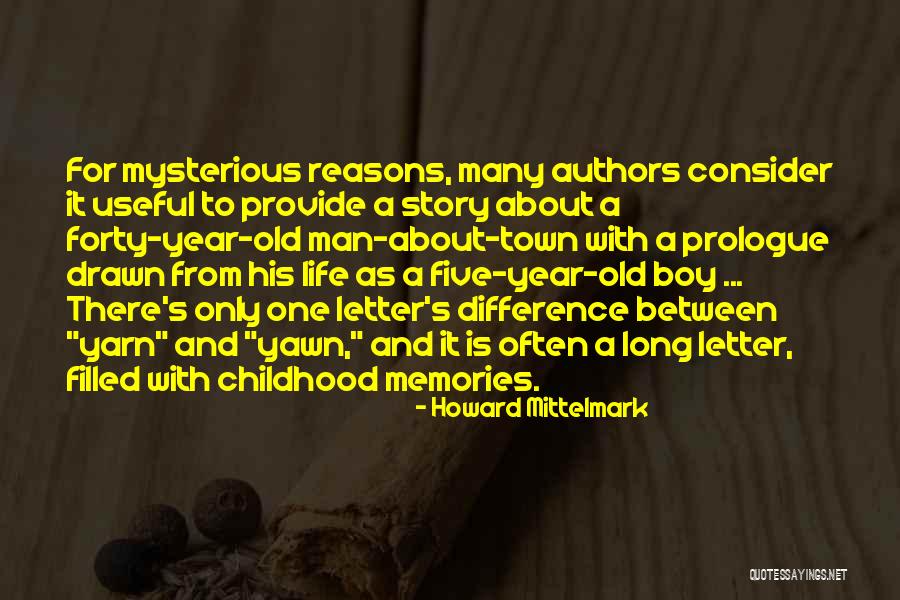 For mysterious reasons, many authors consider it useful to provide a story about a forty-year-old man-about-town with a prologue drawn from his life as a five-year-old boy ... There's only one letter's difference between "yarn" and "yawn," and it is often a long letter, filled with childhood memories. — Howard Mittelmark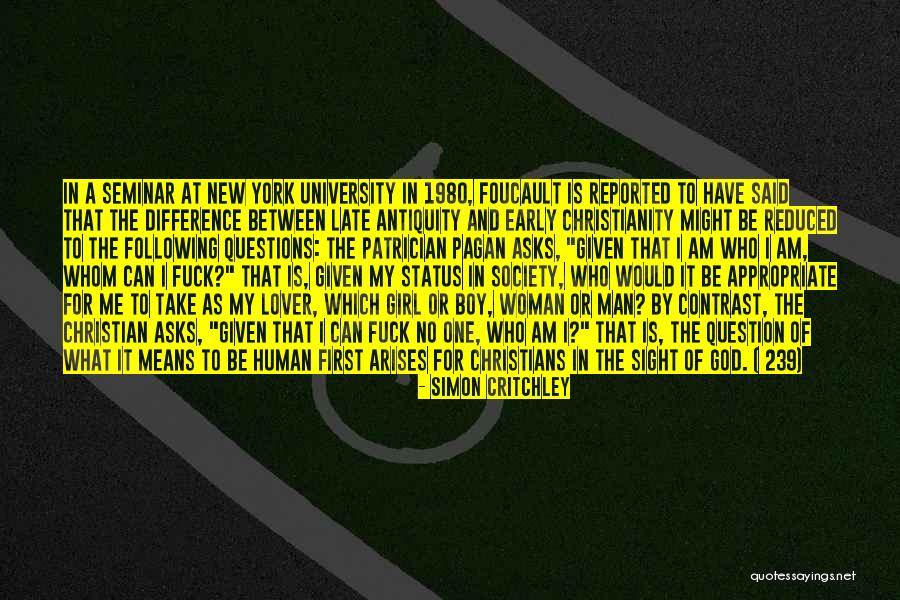 In a seminar at New York University in 1980, Foucault is reported to have said that the difference between late antiquity and early Christianity might be reduced to the following questions: the patrician pagan asks, "Given that I am who I am, whom can I fuck?" That is, given my status in society, who would it be appropriate for me to take as my lover, which girl or boy, woman or man? By contrast, the Christian asks, "Given that I can fuck no one, who am I?" That is, the question of what it means to be human first arises for Christians in the sight of God. ( 239) — Simon Critchley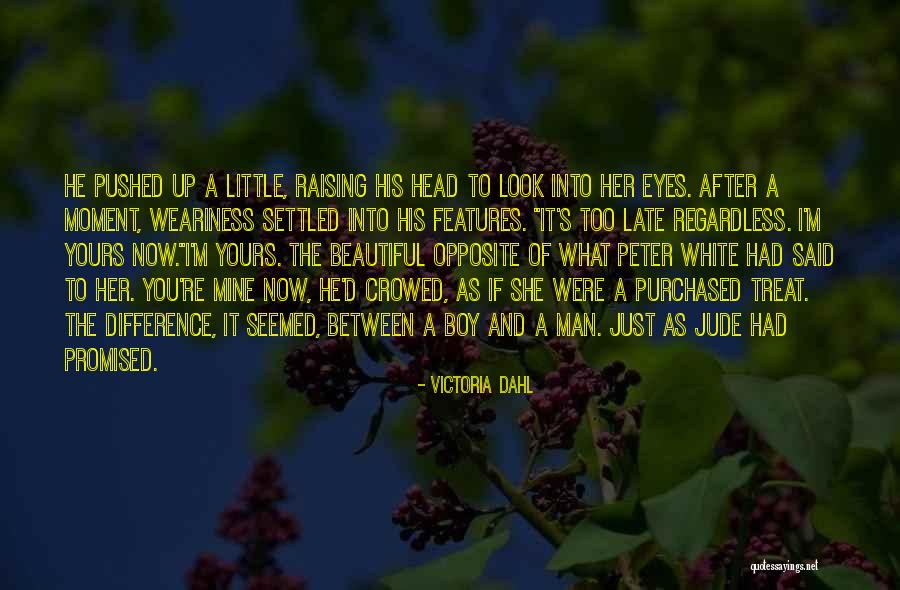 He pushed up a little, raising his head to look into her eyes. After a moment, weariness settled into his features. "It's too late regardless. I'm yours now."
I'm yours. The beautiful opposite of what Peter White had said to her. You're mine now, he'd crowed, as if she were a purchased treat. The difference, it seemed, between a boy and a man. Just as Jude had promised. — Victoria Dahl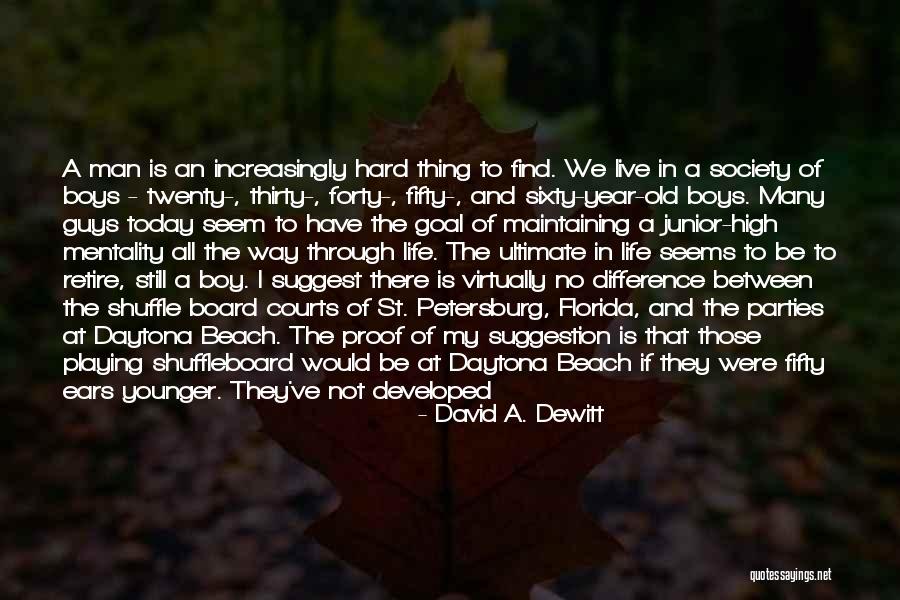 A man is an increasingly hard thing to find. We live in a society of boys - twenty-, thirty-, forty-, fifty-, and sixty-year-old boys. Many guys today seem to have the goal of maintaining a junior-high mentality all the way through life. The ultimate in life seems to be to retire, still a boy. I suggest there is virtually no difference between the shuffle board courts of St. Petersburg, Florida, and the parties at Daytona Beach. The proof of my suggestion is that those playing shuffleboard would be at Daytona Beach if they were fifty ears younger. They've not developed into men at all; they've just gotten older. — David A. Dewitt