Sustainable Seafood Quotes & Sayings
Enjoy reading and share 3 famous quotes about Sustainable Seafood with everyone.
Top Sustainable Seafood Quotes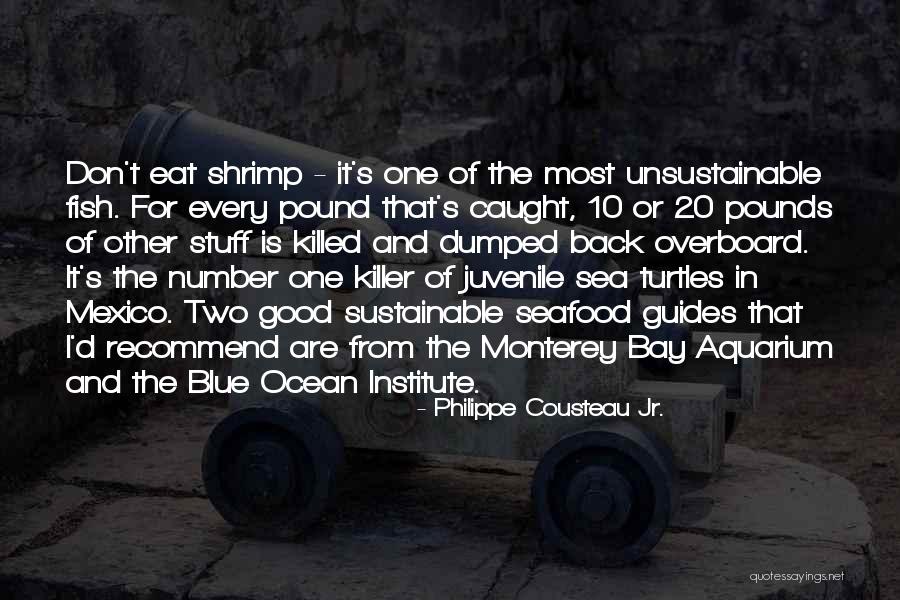 Don't eat shrimp - it's one of the most unsustainable fish. For every pound that's caught, 10 or 20 pounds of other stuff is killed and dumped back overboard. It's the number one killer of juvenile sea turtles in Mexico. Two good sustainable seafood guides that I'd recommend are from the Monterey Bay Aquarium and the Blue Ocean Institute. — Philippe Cousteau Jr.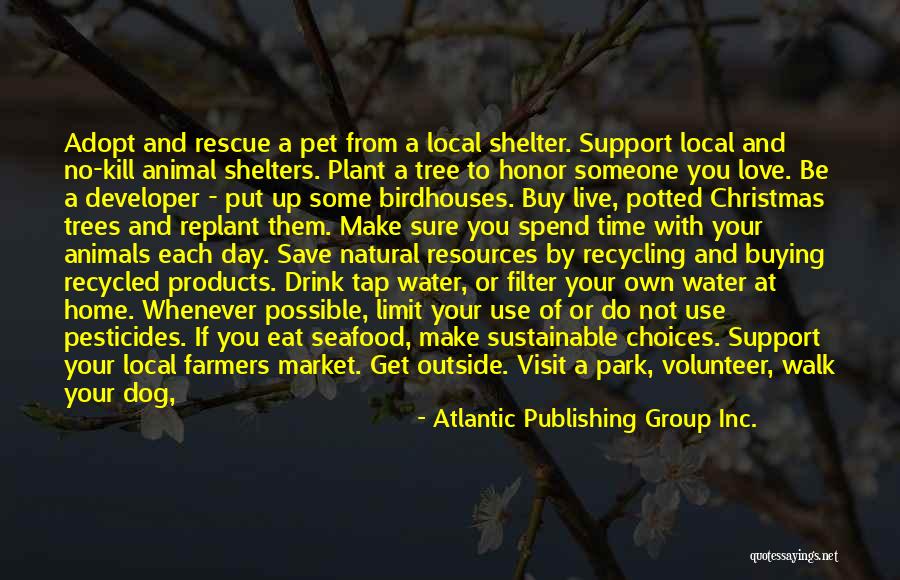 Adopt and rescue a pet from a local shelter. Support local and no-kill animal shelters. Plant a tree to honor someone you love. Be a developer - put up some birdhouses. Buy live, potted Christmas trees and replant them. Make sure you spend time with your animals each day. Save natural resources by recycling and buying recycled products. Drink tap water, or filter your own water at home. Whenever possible, limit your use of or do not use pesticides. If you eat seafood, make sustainable choices. Support your local farmers market. Get outside. Visit a park, volunteer, walk your dog, or ride your bike. — Atlantic Publishing Group Inc.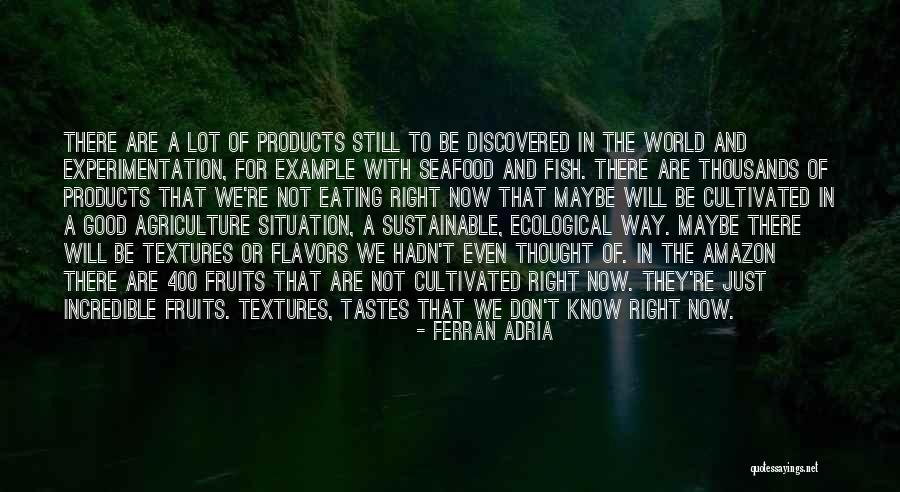 There are a lot of products still to be discovered in the world and experimentation, for example with seafood and fish. There are thousands of products that we're not eating right now that maybe will be cultivated in a good agriculture situation, a sustainable, ecological way. Maybe there will be textures or flavors we hadn't even thought of. In the Amazon there are 400 fruits that are not cultivated right now. They're just incredible fruits. Textures, tastes that we don't know right now. — Ferran Adria