Quotes & Sayings About Correcting Someone
Enjoy reading and share 40 famous quotes about Correcting Someone with everyone.
Top Correcting Someone Quotes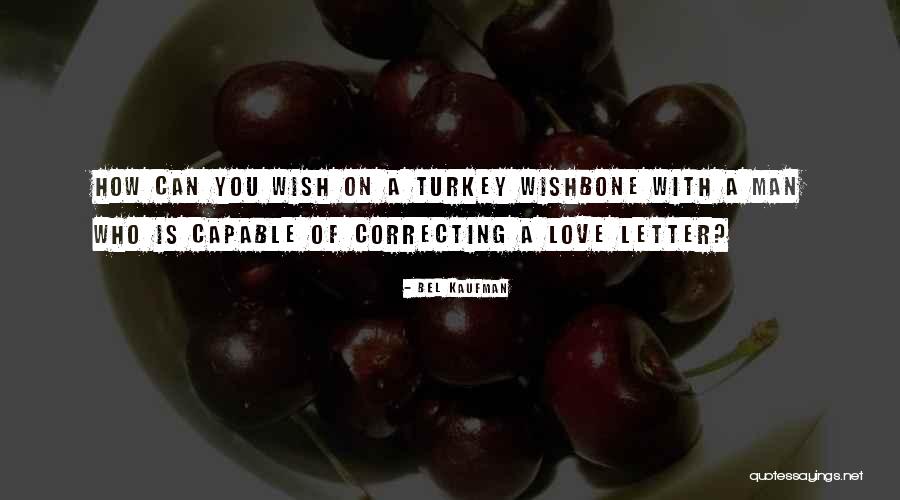 How can you wish on a turkey wishbone with a man who is capable of correcting a love letter? — Bel Kaufman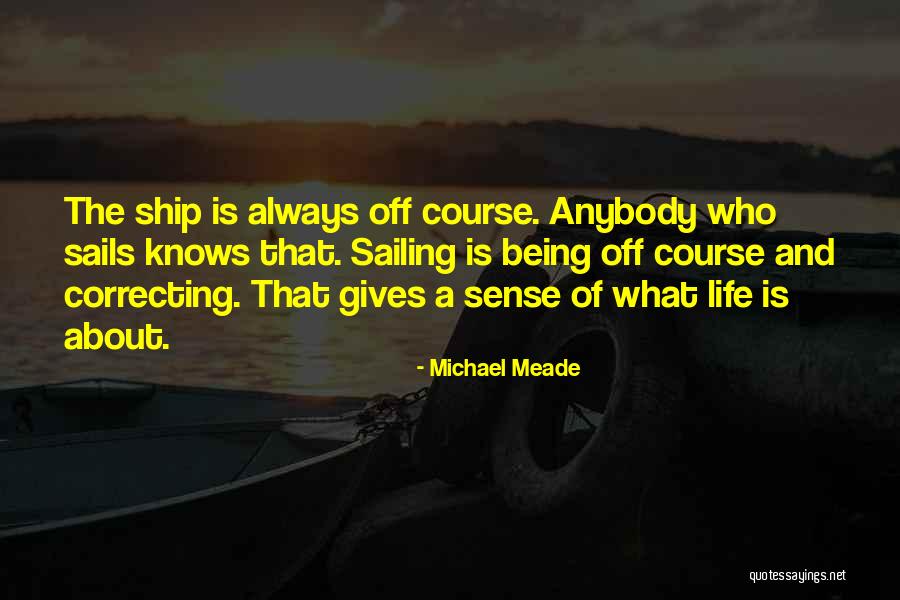 The ship is always off course. Anybody who sails knows that. Sailing is being off course and correcting. That gives a sense of what life is about. — Michael Meade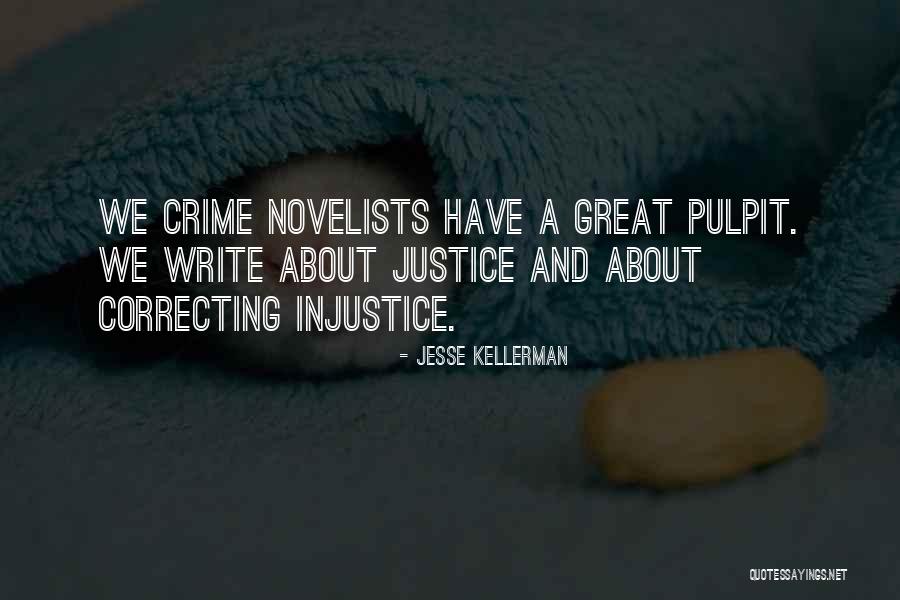 We crime novelists have a great pulpit. We write about justice and about correcting injustice. — Jesse Kellerman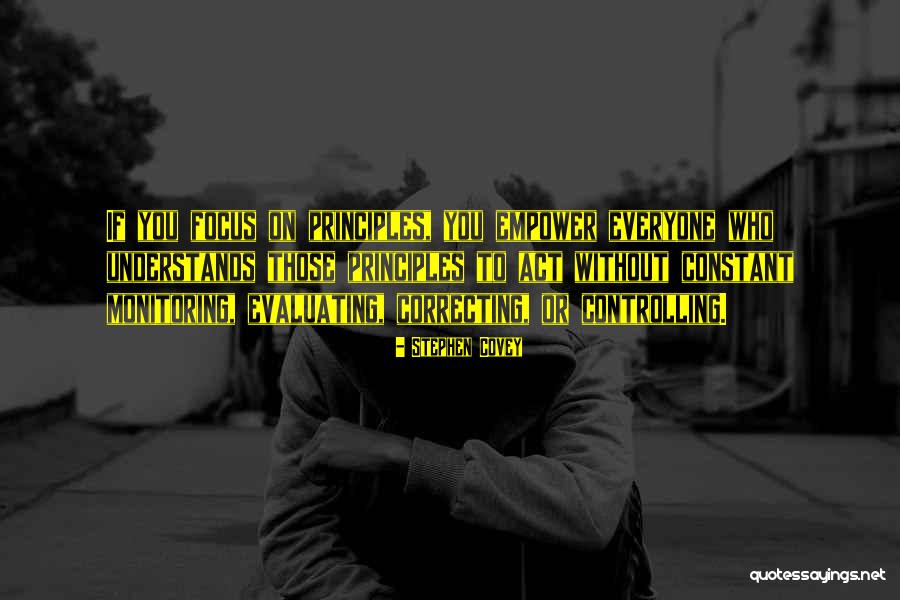 If you focus on principles, you empower everyone who understands those principles to act without constant monitoring, evaluating, correcting, or controlling. — Stephen Covey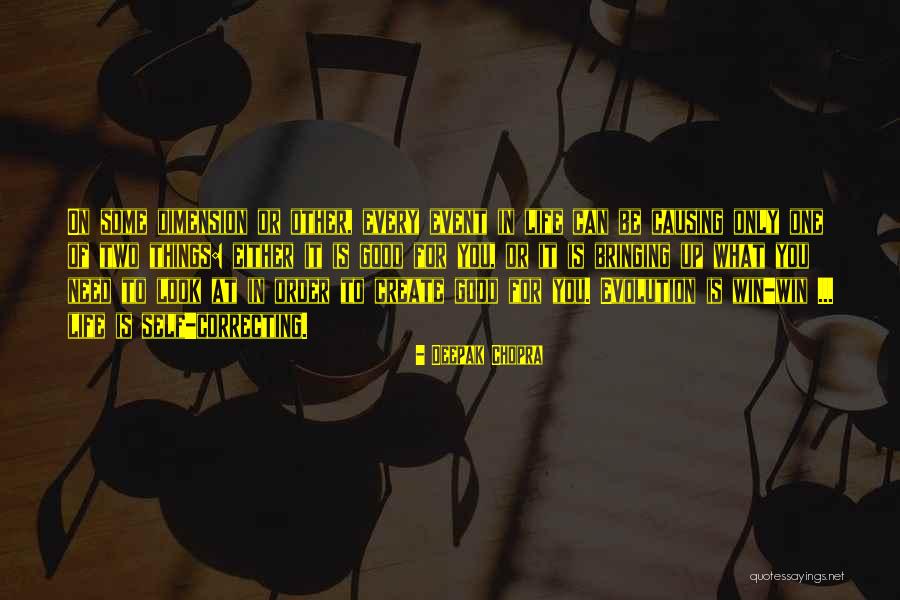 On some dimension or other, every event in life can be causing only one of two things: either it is good for you, or it is bringing up what you need to look at in order to create good for you.
Evolution is win-win ... life is self-correcting. — Deepak Chopra
If I had my child to raise all over again,
I'd build self-esteem first, and the house later.
I'd finger-paint more, and point the finger less.
I would do less correcting and more connecting.
I'd take my eyes off my watch, and watch with my eyes.
I'd take more hikes and fly more kites.
I'd stop playing serious, and seriously play.
I would run through more fields and gaze at more stars.
I'd do more hugging and less tugging. — Diane Loomans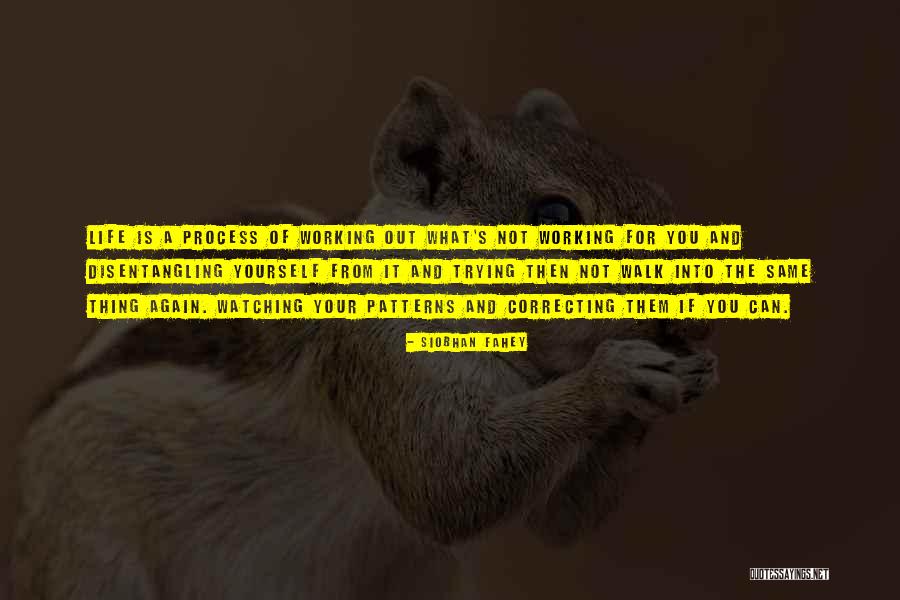 Life is a process of working out what's not working for you and disentangling yourself from it and trying then not walk into the same thing again. Watching your patterns and correcting them if you can. — Siobhan Fahey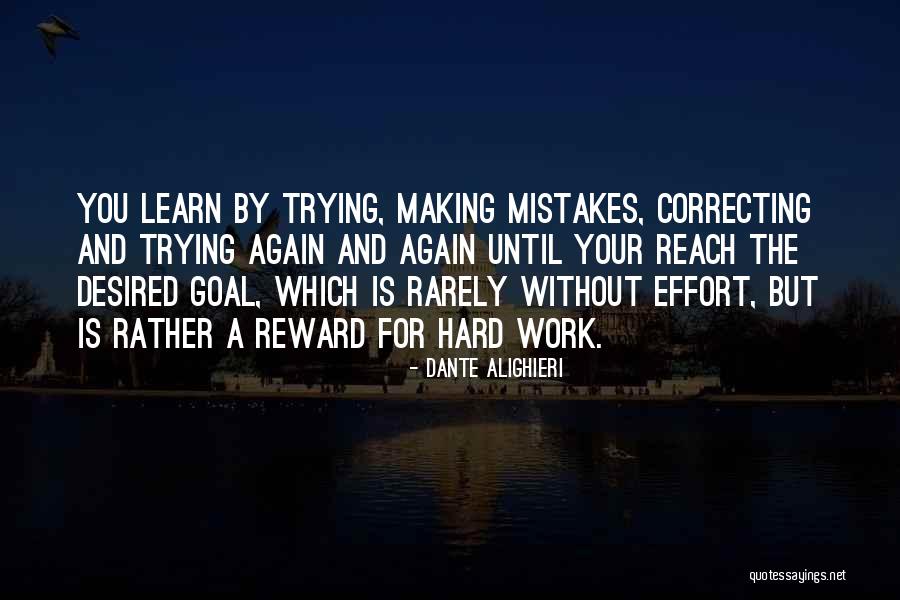 You learn by trying, making mistakes, correcting and trying again and again until your reach the desired goal, which is rarely without effort, but is rather a reward for hard work. — Dante Alighieri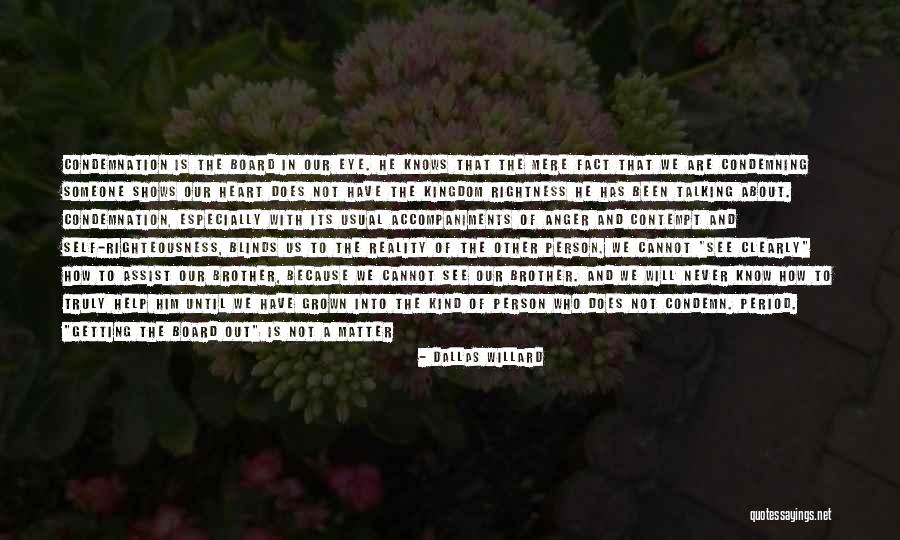 Condemnation is the board in our eye. He knows that the mere fact that we are condemning someone shows our heart does not have the kingdom rightness he has been talking about. Condemnation, especially with its usual accompaniments of anger and contempt and self-righteousness, blinds us to the reality of the other person. We cannot "see clearly" how to assist our brother, because we cannot see our brother. And we will never know how to truly help him until we have grown into the kind of person who does not condemn. Period. "Getting the board out" is not a matter of correcting something that is wrong in our life so that we will be able to condemn our dear ones better - more effectively, so to speak. — Dallas Willard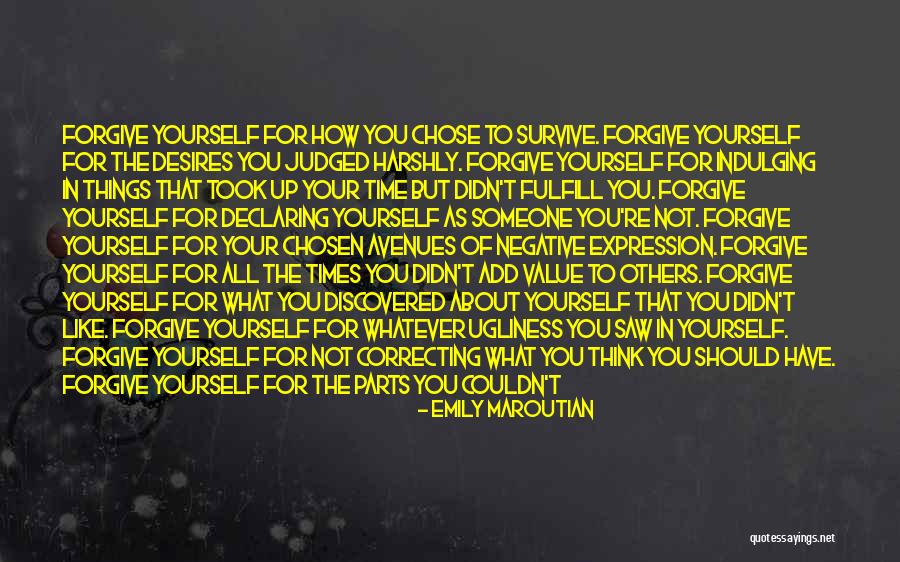 Forgive yourself for how you chose to survive. Forgive yourself for the desires you judged harshly. Forgive yourself for indulging in things that took up your time but didn't fulfill you. Forgive yourself for declaring yourself as someone you're not. Forgive yourself for your chosen avenues of negative expression. Forgive yourself for all the times you didn't add value to others. Forgive yourself for what you discovered about yourself that you didn't like. Forgive yourself for whatever ugliness you saw in yourself. Forgive yourself for not correcting what you think you should have. Forgive yourself for the parts you couldn't respect. Forgive yourself for all these judgments. Forgive yourself for not being able to forgive yourself before. — Emily Maroutian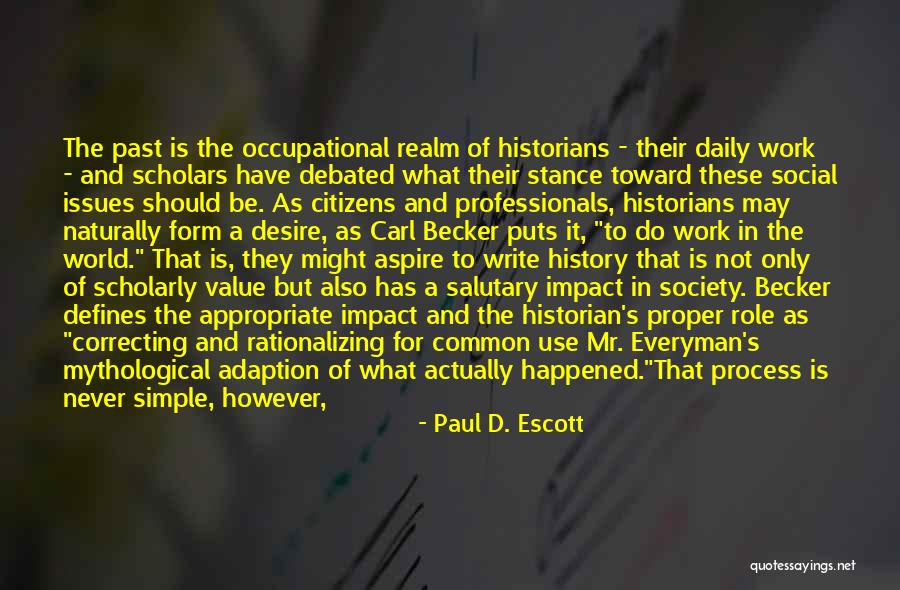 The past is the occupational realm of historians - their daily work - and scholars have debated what their stance toward these social issues should be. As citizens and professionals, historians may naturally form a desire, as Carl Becker puts it, "to do work in the world." That is, they might aspire to write history that is not only of scholarly value but also has a salutary impact in society. Becker defines the appropriate impact and the historian's proper role as "correcting and rationalizing for common use Mr. Everyman's mythological adaption of what actually happened."

That process is never simple, however, when the subject involves divisions so deep that they led to civil wars. One issue that inevitably leads to controversy is the extent to which history involves moral judgment. Another is the power of myths, exerting their influence on society and acting in opposition to the findings of historical research [190 - 91]. — Paul D. Escott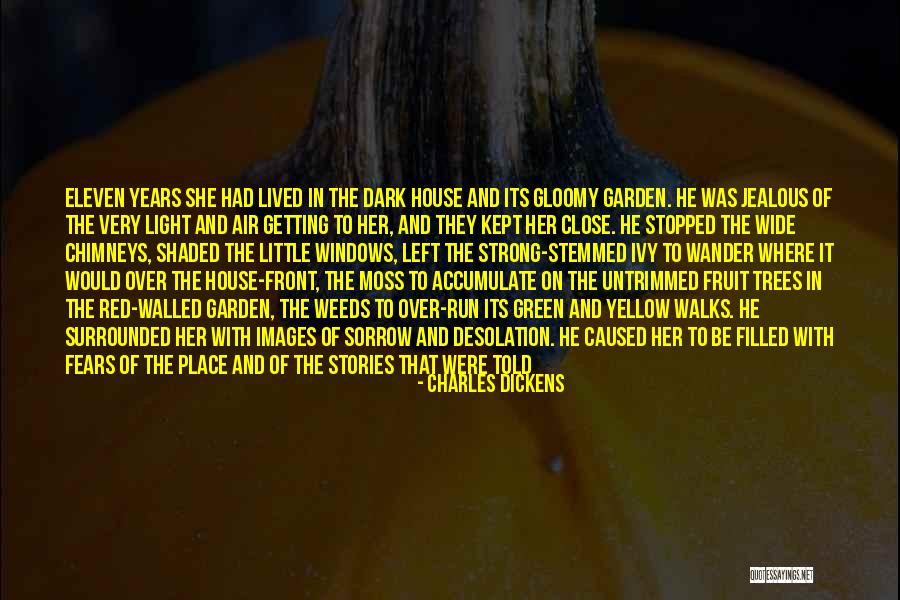 Eleven years she had lived in the dark house and its gloomy garden. He was jealous of the very light and air getting to her, and they kept her close. He stopped the wide chimneys, shaded the little windows, left the strong-stemmed ivy to wander where it would over the house-front, the moss to accumulate on the untrimmed fruit trees in the red-walled garden, the weeds to over-run its green and yellow walks. He surrounded her with images of sorrow and desolation. He caused her to be filled with fears of the place and of the stories that were told of it, and then on pretext of correcting them, to be left in it in solitude, or made to shrink about it in the dark. When her mind was most depressed and fullest of terrors, then, he would come out of one of the hiding-places from which he overlooked her, and present himself as her sole resource. — Charles Dickens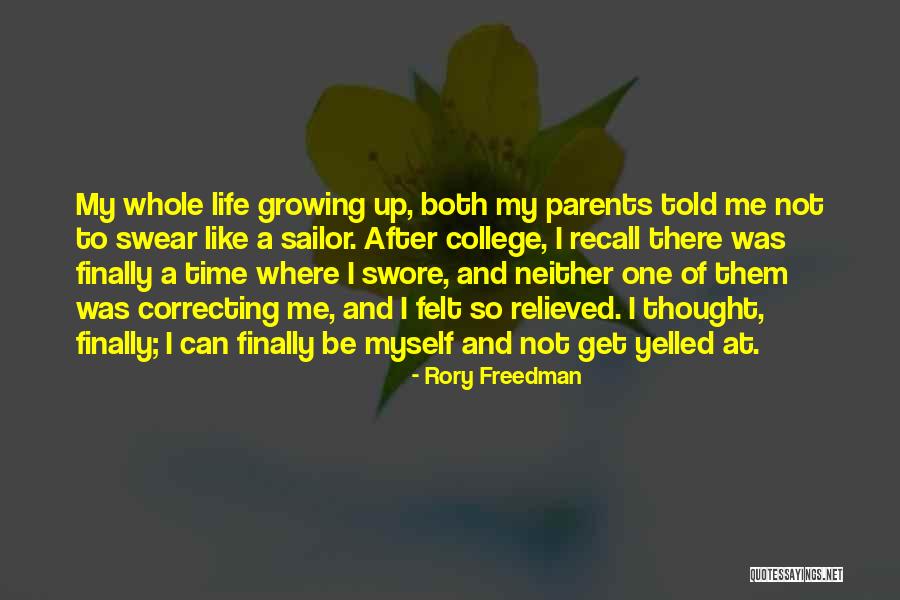 My whole life growing up, both my parents told me not to swear like a sailor. After college, I recall there was finally a time where I swore, and neither one of them was correcting me, and I felt so relieved. I thought, finally; I can finally be myself and not get yelled at. — Rory Freedman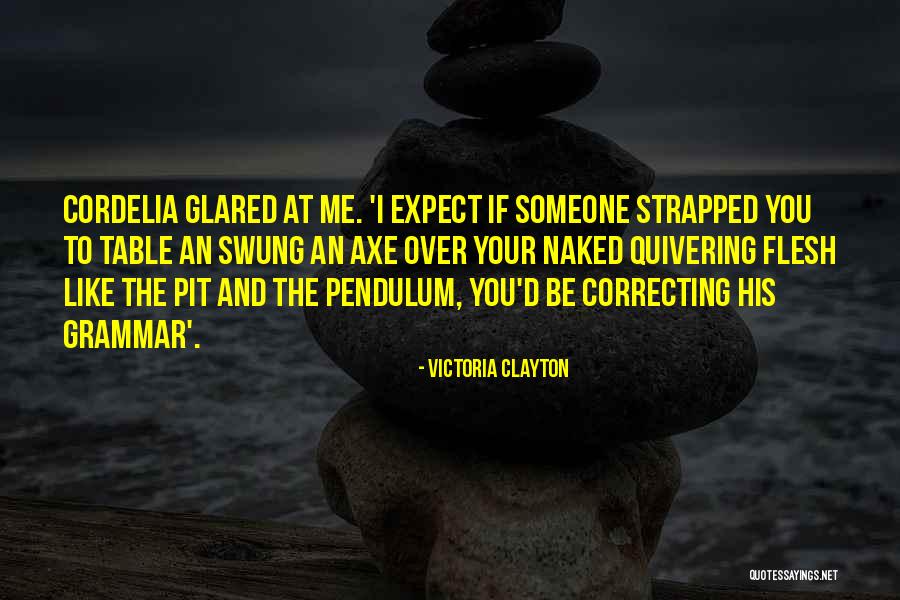 Cordelia glared at me. 'I expect if someone strapped you to table an swung an axe over your naked quivering flesh like The Pit and the Pendulum, you'd be correcting his grammar'. — Victoria Clayton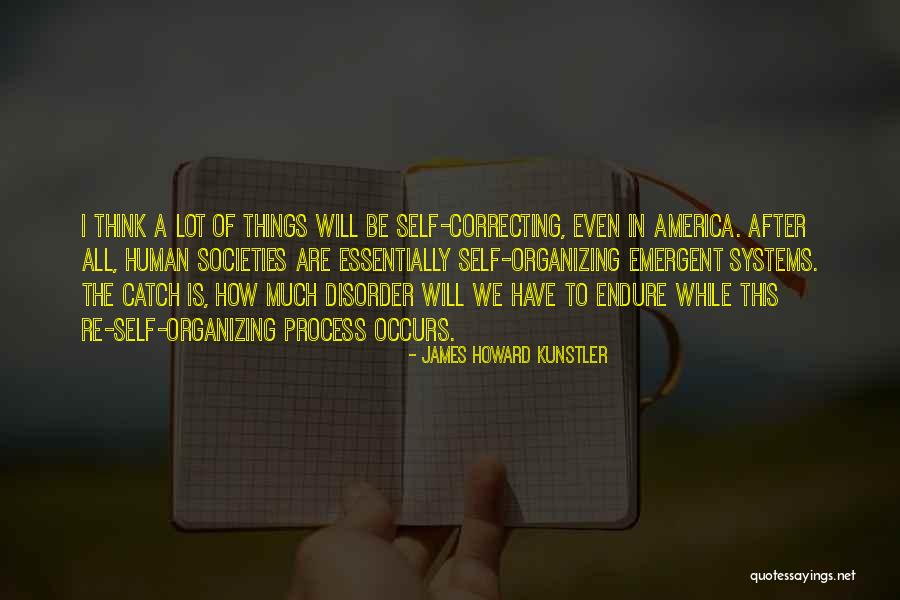 I think a lot of things will be self-correcting, even in America. After all, human societies are essentially self-organizing emergent systems. The catch is, how much disorder will we have to endure while this re-self-organizing process occurs. — James Howard Kunstler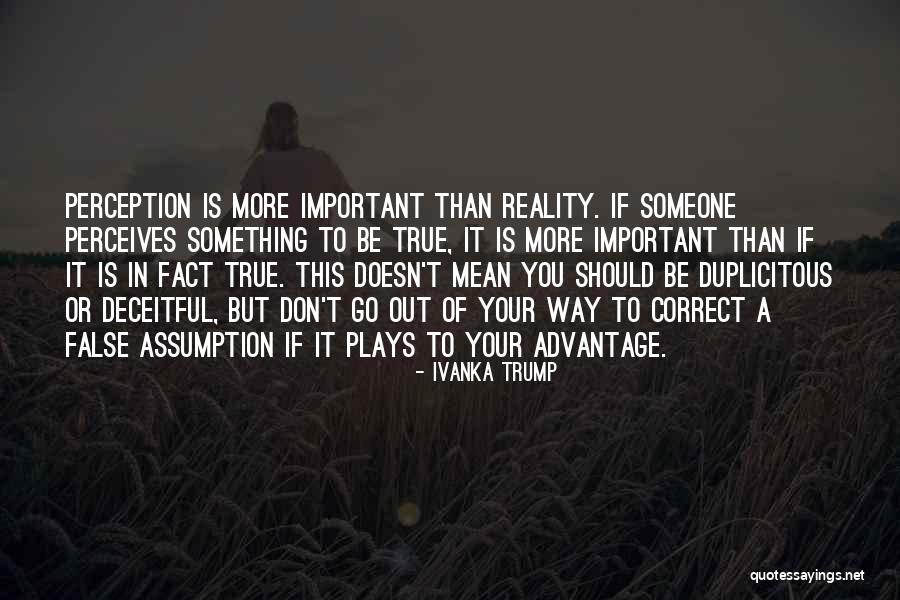 Perception is more important than reality. If someone perceives something to be true, it is more important than if it is in fact true. This doesn't mean you should be duplicitous or deceitful, but don't go out of your way to correct a false assumption if it plays to your advantage. — Ivanka Trump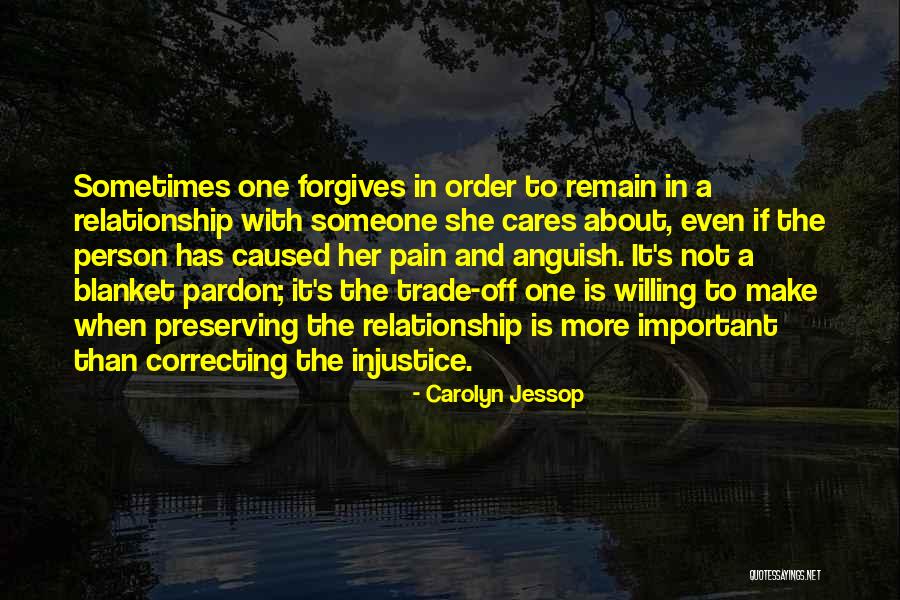 Sometimes one forgives in order to remain in a relationship with someone she cares about, even if the person has caused her pain and anguish. It's not a blanket pardon; it's the trade-off one is willing to make when preserving the relationship is more important than correcting the injustice. — Carolyn Jessop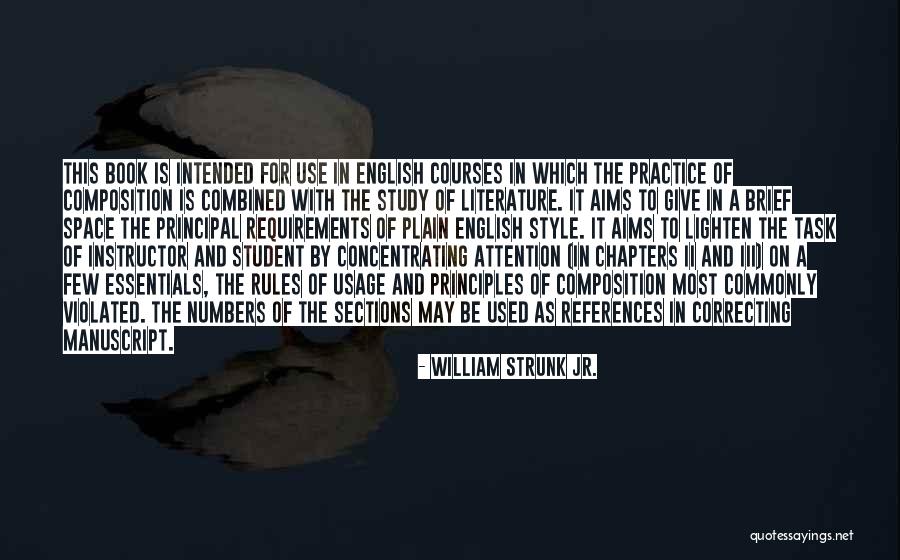 This book is intended for use in English courses in which the practice of composition is combined with the study of literature. It aims to give in a brief space the principal requirements of plain English style. It aims to lighten the task of instructor and student by concentrating attention (in Chapters II and III) on a few essentials, the rules of usage and principles of composition most commonly violated. The numbers of the sections may be used as references in correcting manuscript. — William Strunk Jr.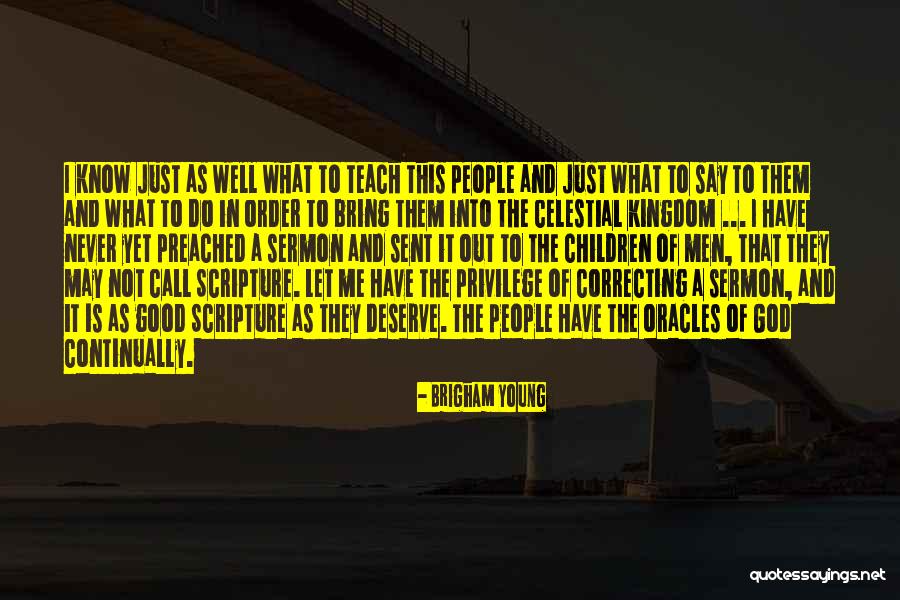 I know just as well what to teach this people and just what to say to them and what to do in order to bring them into the celestial kingdom ... I have never yet preached a sermon and sent it out to the children of men, that they may not call Scripture. Let me have the privilege of correcting a sermon, and it is as good Scripture as they deserve. The people have the oracles of God continually. — Brigham Young
Here we have the heart of the difference between Hayek and Keynes: one knew that markets work to give us the best of all possible worlds, while governments create and exacerbate malfunctions; the other imagined that governments were somehow capable of both perceiving and correcting malfunctions by means of the printing press, provided the right technocrats are in charge. — Jeffrey Tucker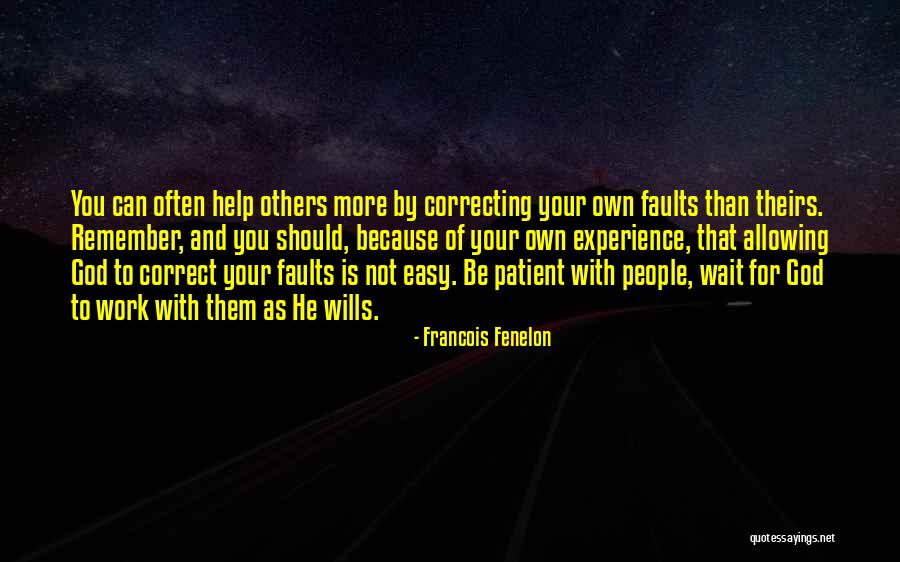 You can often help others more by correcting your own faults than theirs. Remember, and you should, because of your own experience, that allowing God to correct your faults is not easy. Be patient with people, wait for God to work with them as He wills. — Francois Fenelon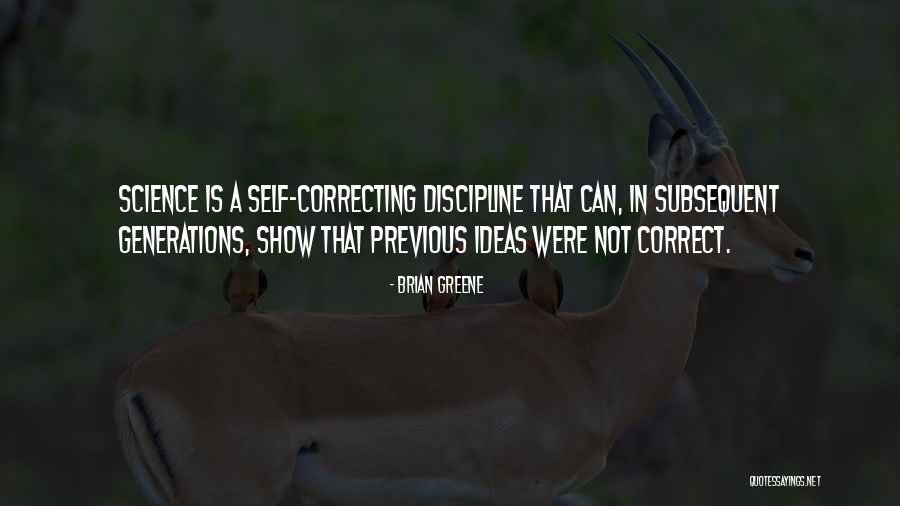 Science is a self-correcting discipline that can, in subsequent generations, show that previous ideas were not correct. — Brian Greene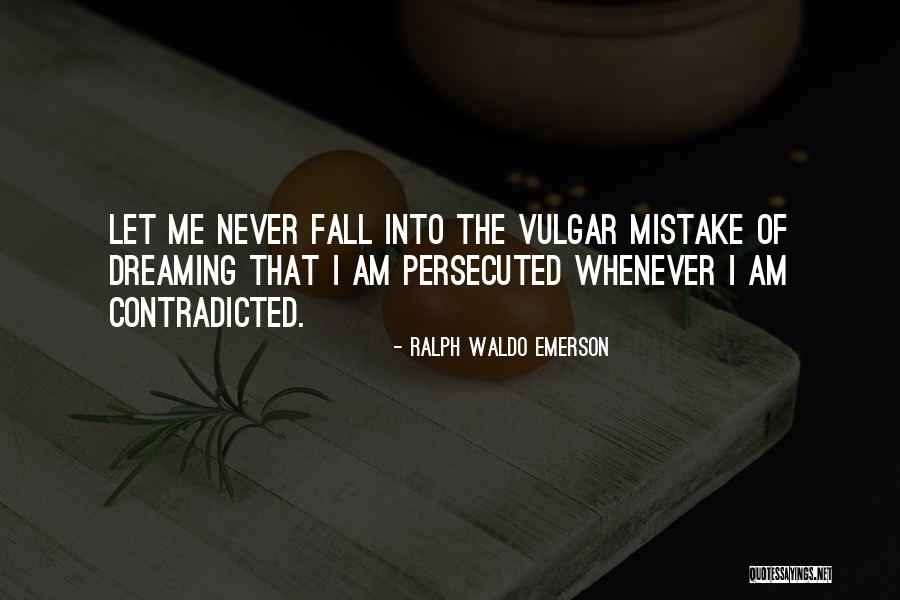 Let me never fall into the vulgar mistake of dreaming that I am persecuted whenever I am contradicted. — Ralph Waldo Emerson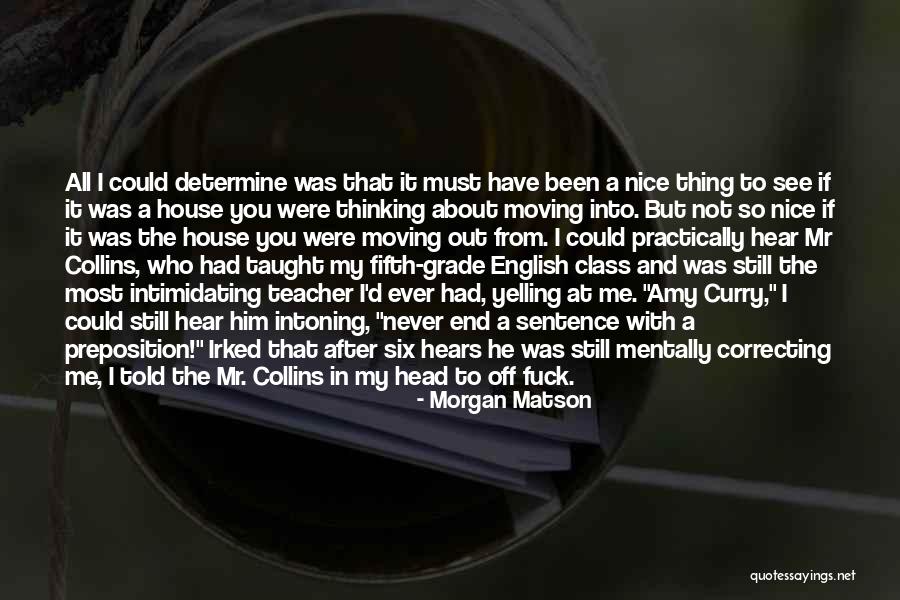 All I could determine was that it must have been a nice thing to see if it was a house you were thinking about moving into. But not so nice if it was the house you were moving out from. I could practically hear Mr Collins, who had taught my fifth-grade English class and was still the most intimidating teacher I'd ever had, yelling at me. "Amy Curry," I could still hear him intoning, "never end a sentence with a preposition!" Irked that after six hears he was still mentally correcting me, I told the Mr. Collins in my head to off fuck. — Morgan Matson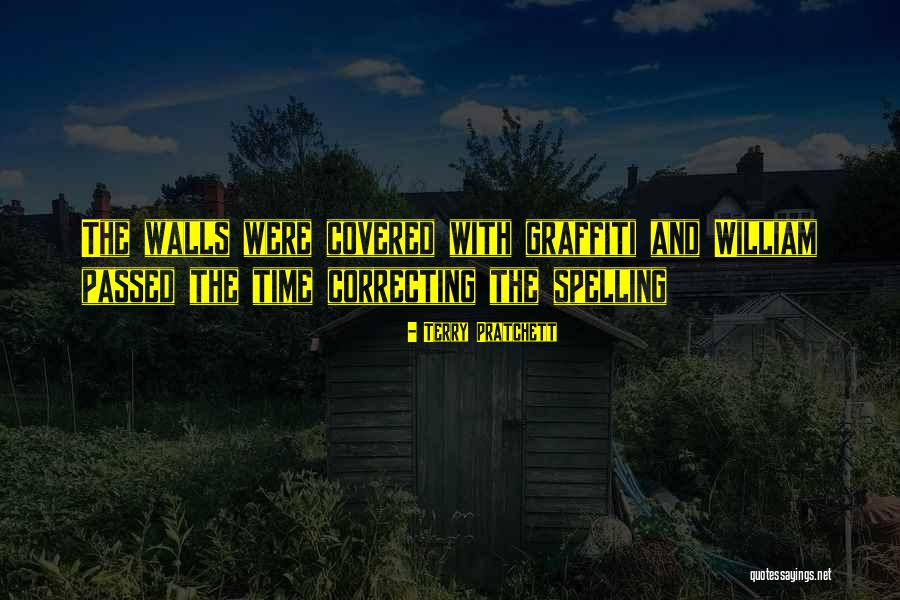 The walls were covered with graffiti and William passed the time correcting the spelling — Terry Pratchett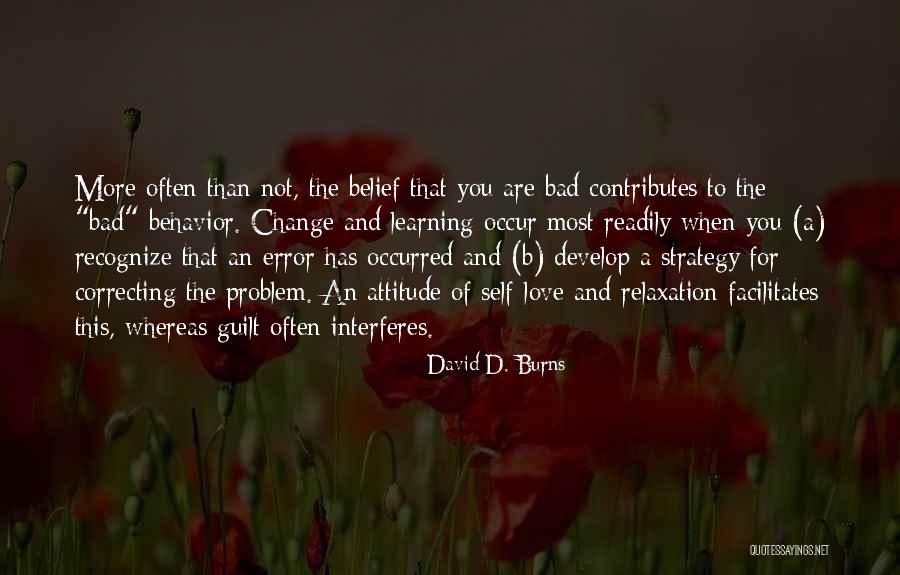 More often than not, the belief that you are bad contributes to the "bad" behavior. Change and learning occur most readily when you (a) recognize that an error has occurred and (b) develop a strategy for correcting the problem. An attitude of self-love and relaxation facilitates this, whereas guilt often interferes. — David D. Burns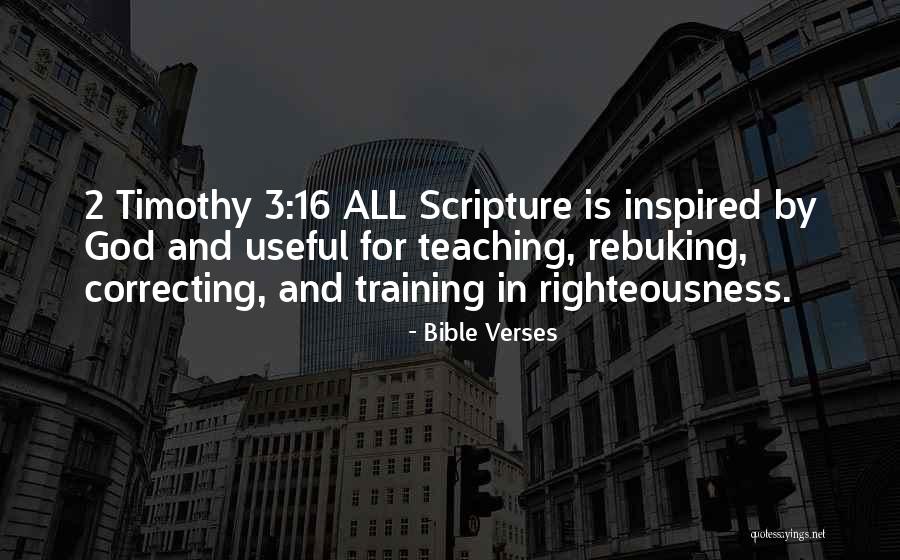 2 Timothy 3:16 ALL Scripture is inspired by God and useful for teaching, rebuking, correcting, and training in righteousness. — Bible Verses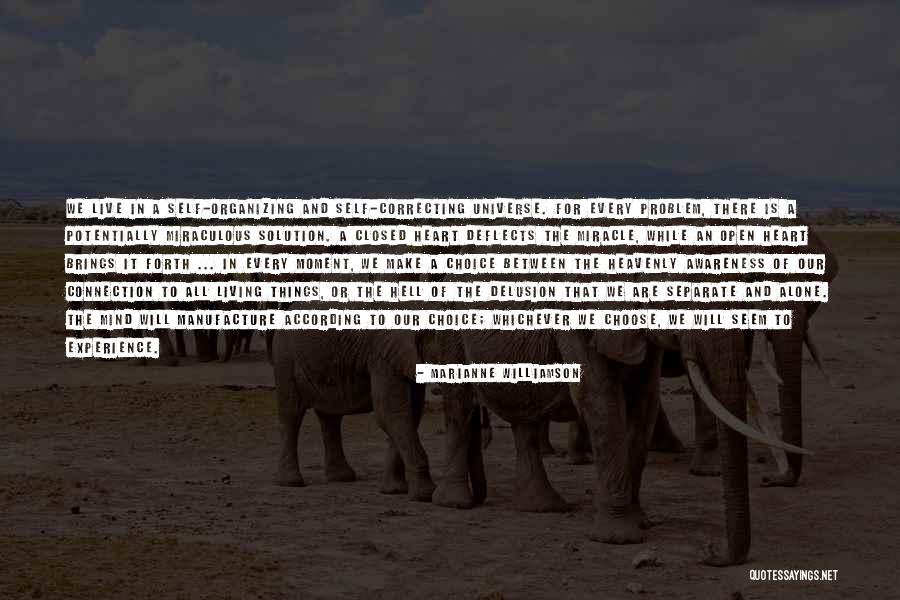 We live in a self-organizing and self-correcting universe. For every problem, there is a potentially miraculous solution. A closed heart deflects the miracle, while an open heart brings it forth ... In every moment, we make a choice between the heavenly awareness of our connection to all living things, or the hell of the delusion that we are separate and alone. The mind will manufacture according to our choice; whichever we choose, we will seem to experience. — Marianne Williamson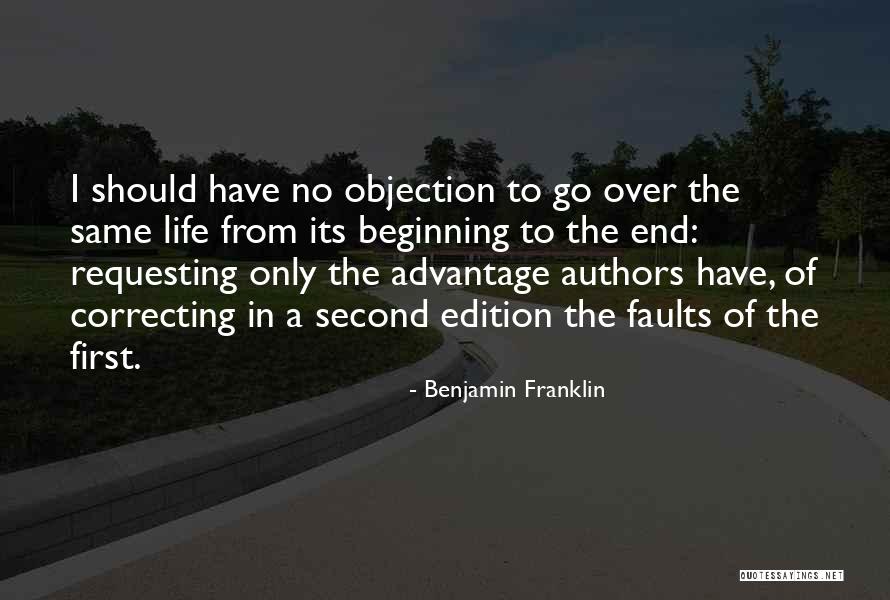 I should have no objection to go over the same life from its beginning to the end: requesting only the advantage authors have, of correcting in a second edition the faults of the first. — Benjamin Franklin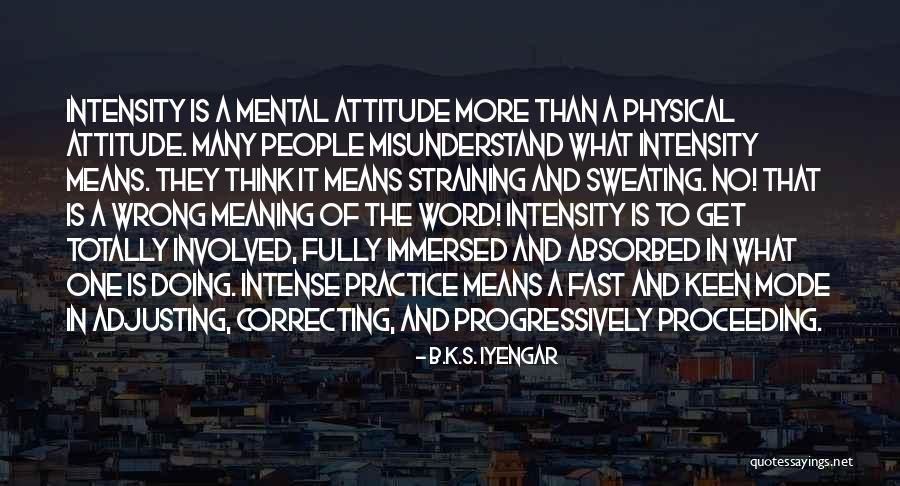 Intensity is a mental attitude more than a physical attitude. Many people misunderstand what intensity means. They think it means straining and sweating. No! That is a wrong meaning of the word! Intensity is to get totally involved, fully immersed and absorbed in what one is doing. Intense practice means a fast and keen mode in adjusting, correcting, and progressively proceeding. — B.K.S. Iyengar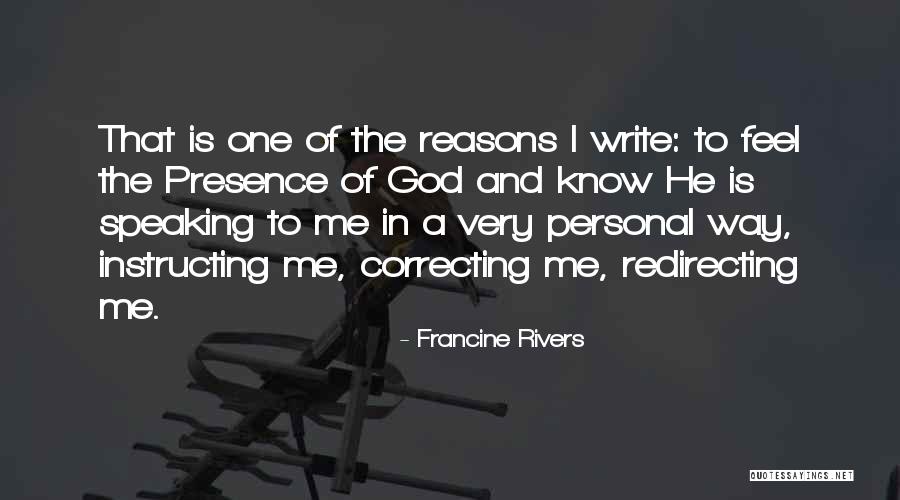 That is one of the reasons I write: to feel the Presence of God and know He is speaking to me in a very personal way, instructing me, correcting me, redirecting me. — Francine Rivers
A part of control is learning to correct your own weaknesses. The person doesn't live who was born with everything. Sometimes he has one weak point, generally he has several. The first thing is to know your faults. And then take on a systematic plan of correcting them. You know the old saying about a chain only being as strong as its weakest link. The same can be said in the chain of skills a man forges. — Babe Ruth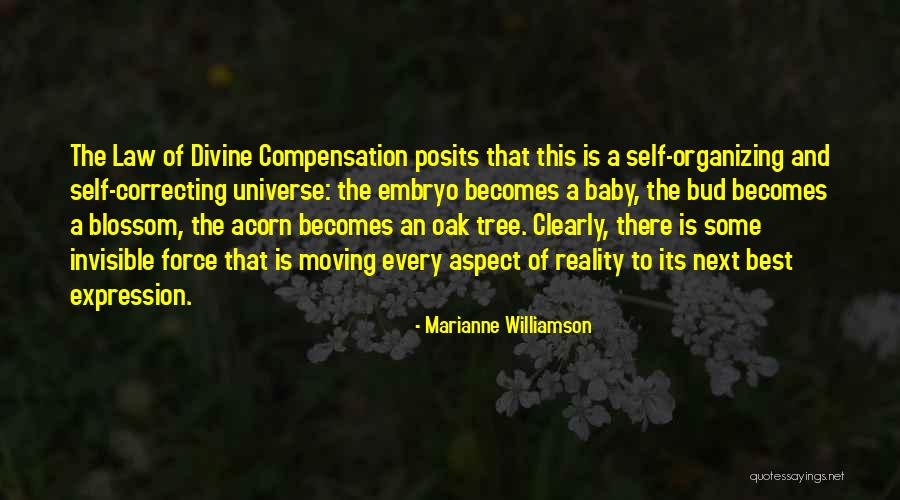 The Law of Divine Compensation posits that this is a self-organizing and self-correcting universe: the embryo becomes a baby, the bud becomes a blossom, the acorn becomes an oak tree. Clearly, there is some invisible force that is moving every aspect of reality to its next best expression. — Marianne Williamson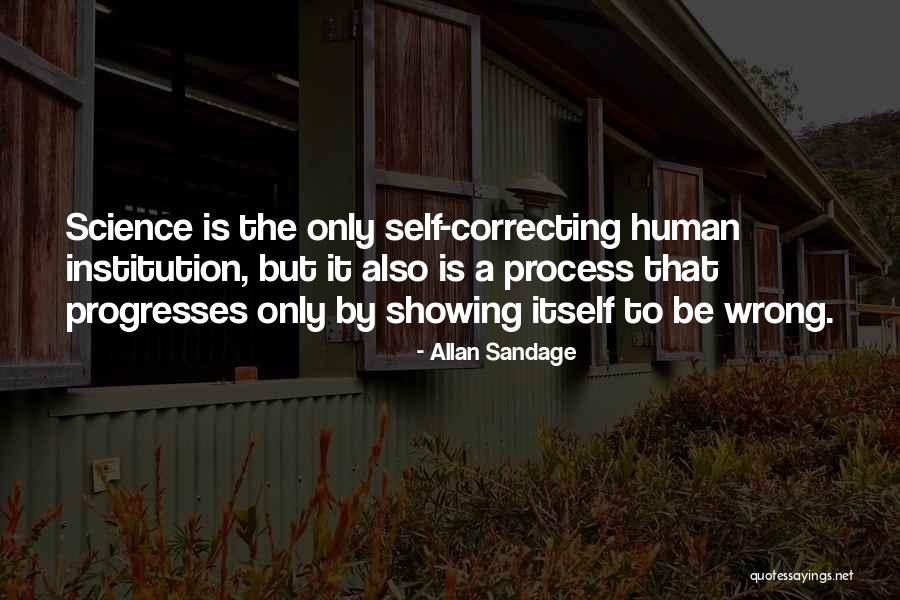 Science is the only self-correcting human institution, but it also is a process that progresses only by showing itself to be wrong. — Allan Sandage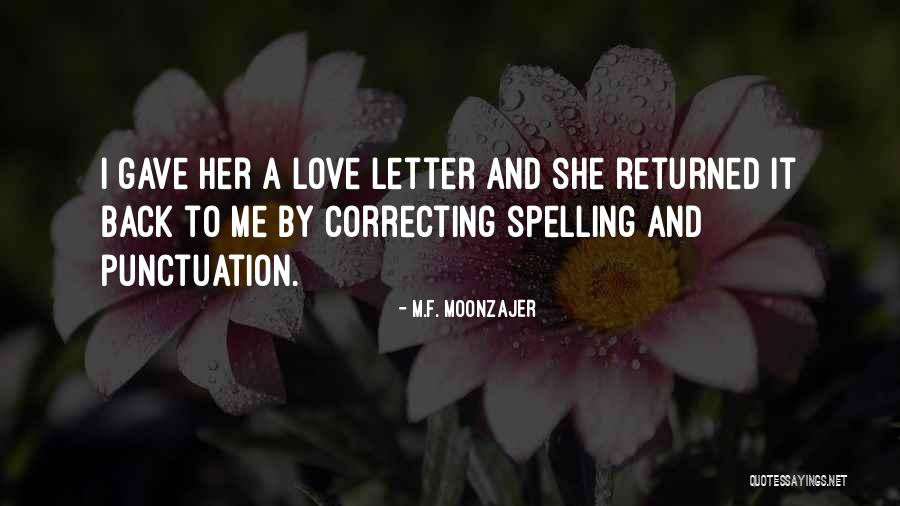 I gave her a love letter and she returned it back to me by correcting spelling and punctuation. — M.F. Moonzajer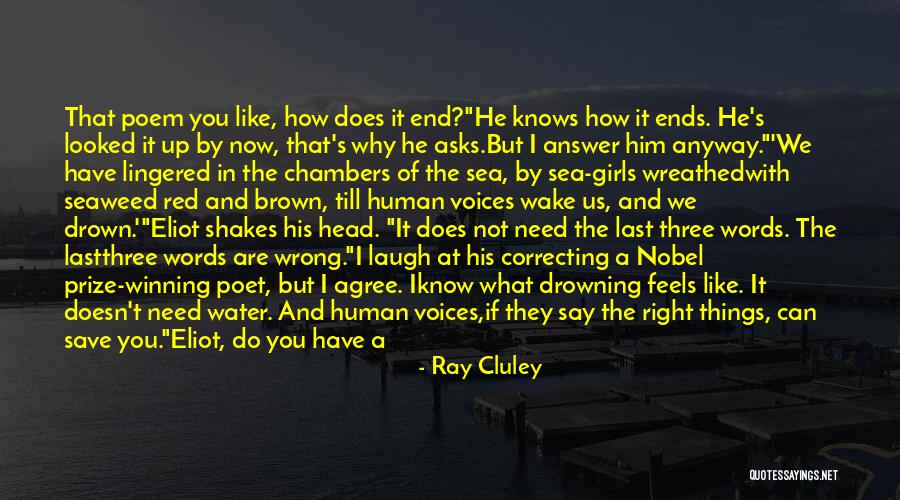 That poem you like, how does it end?"
He knows how it ends. He's looked it up by now, that's why he asks.
But I answer him anyway.
"'We have lingered in the chambers of the sea, by sea-girls wreathed
with seaweed red and brown, till human voices wake us, and we drown.'"
Eliot shakes his head. "It does not need the last three words. The last
three words are wrong."
I laugh at his correcting a Nobel prize-winning poet, but I agree. I
know what drowning feels like. It doesn't need water. And human voices,
if they say the right things, can save you.
"Eliot, do you have a pen I can borrow?"
I can feel him smiling in the dark, and we watch the sea caress the
sand.
"That man in the poem, Mr. Prufrock, he was a coward, wasn't he?"
Eliot says.
My answer to his question is the same as his answer to mine. — Ray Cluley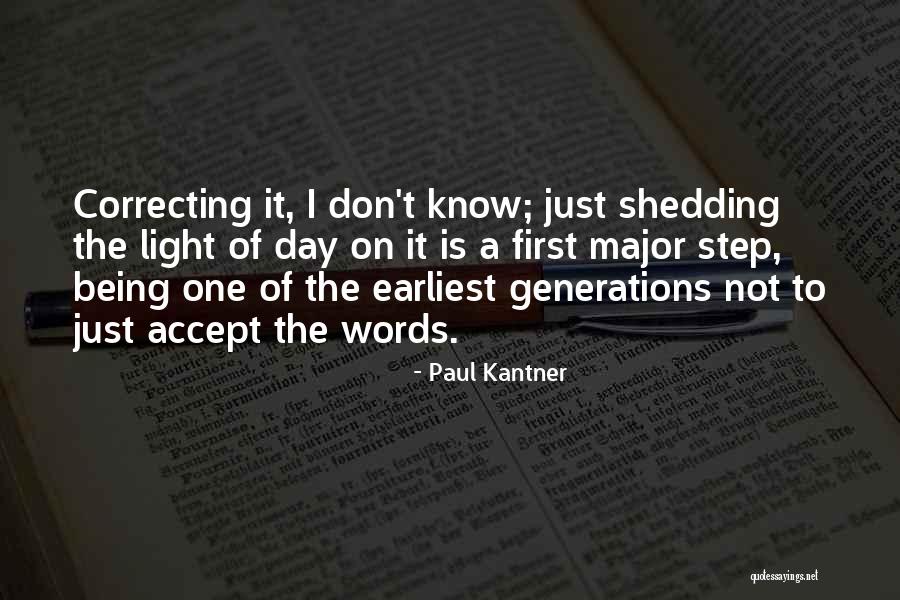 Correcting it, I don't know; just shedding the light of day on it is a first major step, being one of the earliest generations not to just accept the words. — Paul Kantner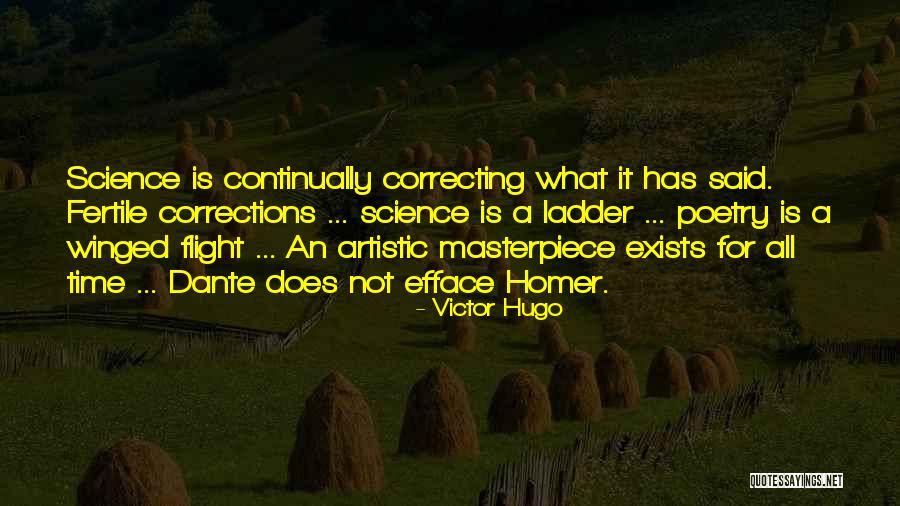 Science is continually correcting what it has said. Fertile corrections ... science is a ladder ... poetry is a winged flight ... An artistic masterpiece exists for all time ... Dante does not efface Homer. — Victor Hugo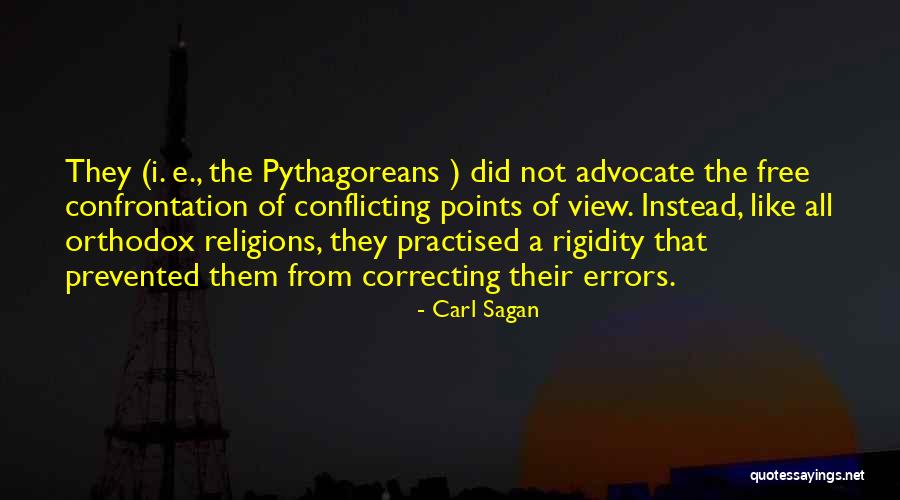 They (i. e., the Pythagoreans ) did not advocate the free confrontation of conflicting points of view. Instead, like all orthodox religions, they practised a rigidity that prevented them from correcting their errors. — Carl Sagan