Quotes & Sayings About Changing Mindset
Enjoy reading and share 27 famous quotes about Changing Mindset with everyone.
Top Changing Mindset Quotes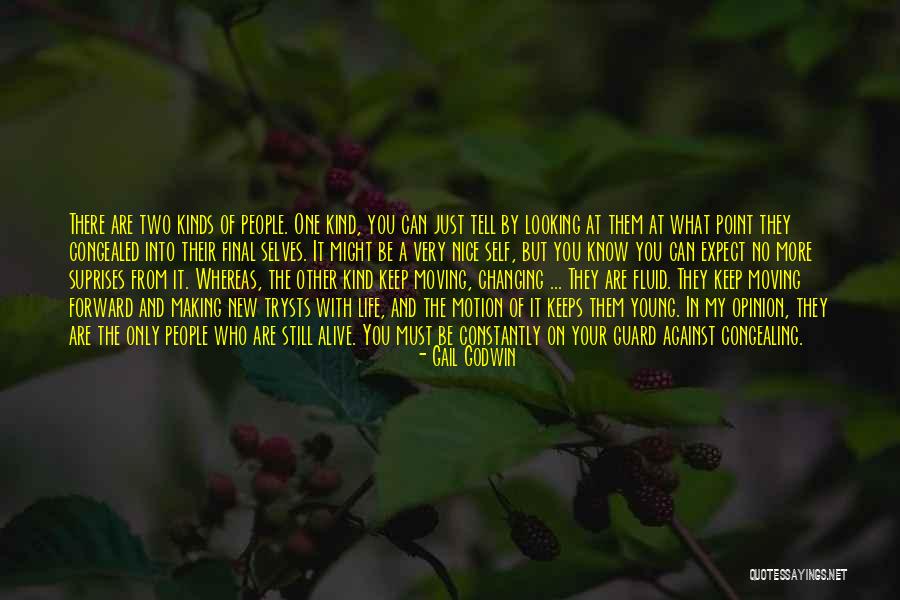 There are two kinds of people. One kind, you can just tell by looking at them at what point they congealed into their final selves. It might be a very nice self, but you know you can expect no more suprises from it. Whereas, the other kind keep moving, changing ... They are fluid. They keep moving forward and making new trysts with life, and the motion of it keeps them young. In my opinion, they are the only people who are still alive. You must be constantly on your guard against congealing. — Gail Godwin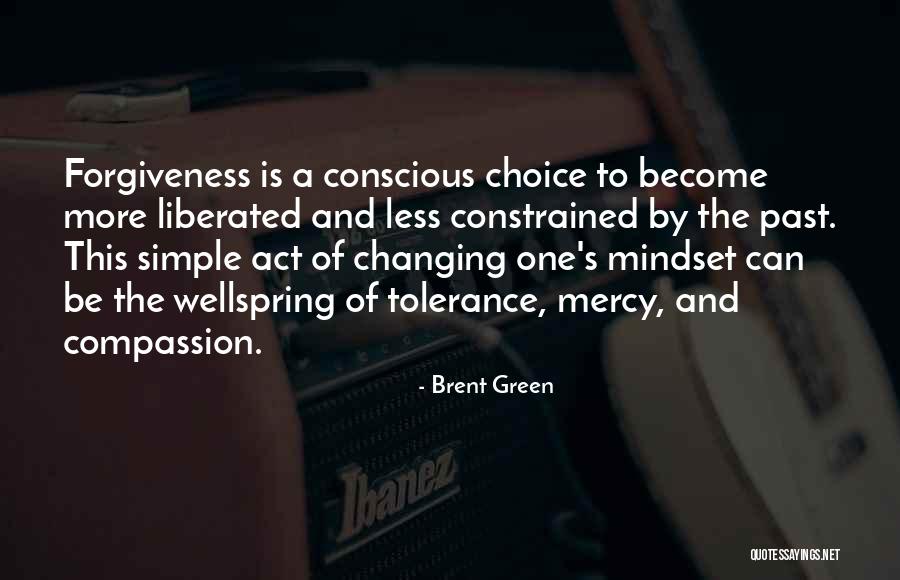 Forgiveness is a conscious choice to become more liberated and less constrained by the past. This simple act of changing one's mindset can be the wellspring of tolerance, mercy, and compassion. — Brent Green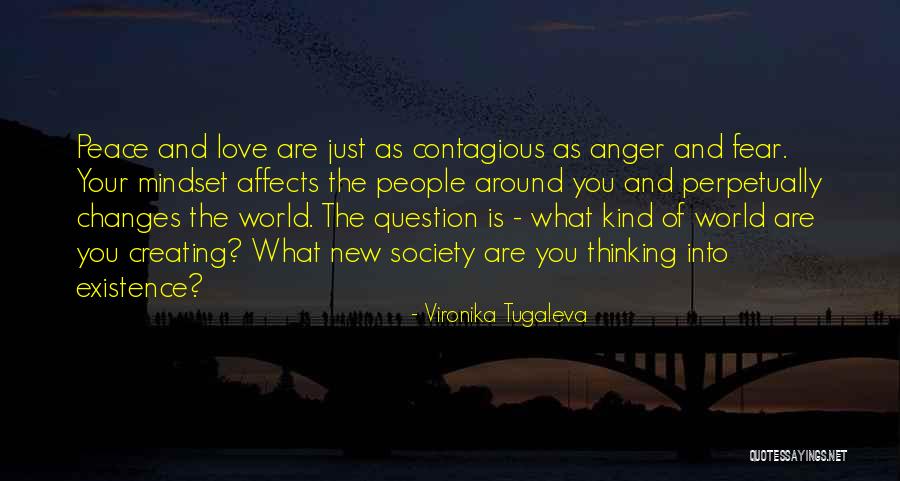 Peace and love are just as contagious as anger and fear. Your mindset affects the people around you and perpetually changes the world. The question is - what kind of world are you creating? What new society are you thinking into existence? — Vironika Tugaleva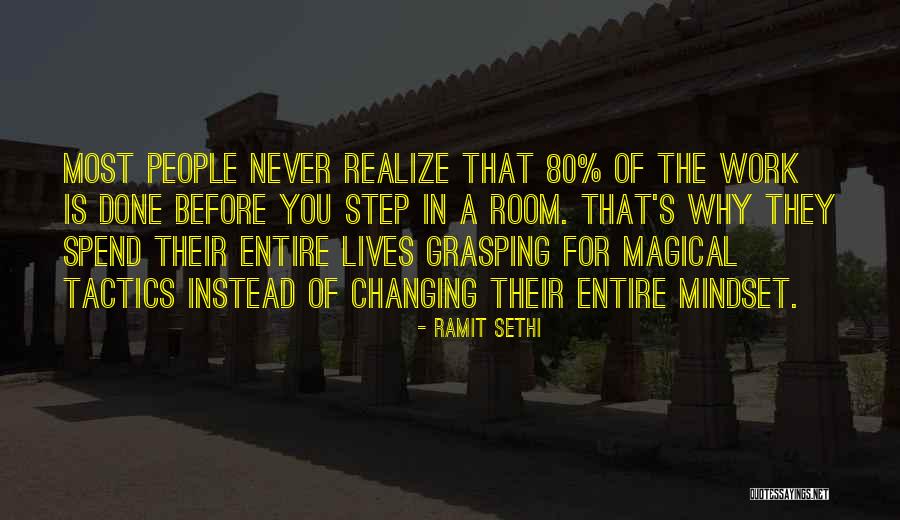 Most people never realize that 80% of the work is done before you step in a room. That's why they spend their entire lives grasping for magical tactics instead of changing their entire mindset. — Ramit Sethi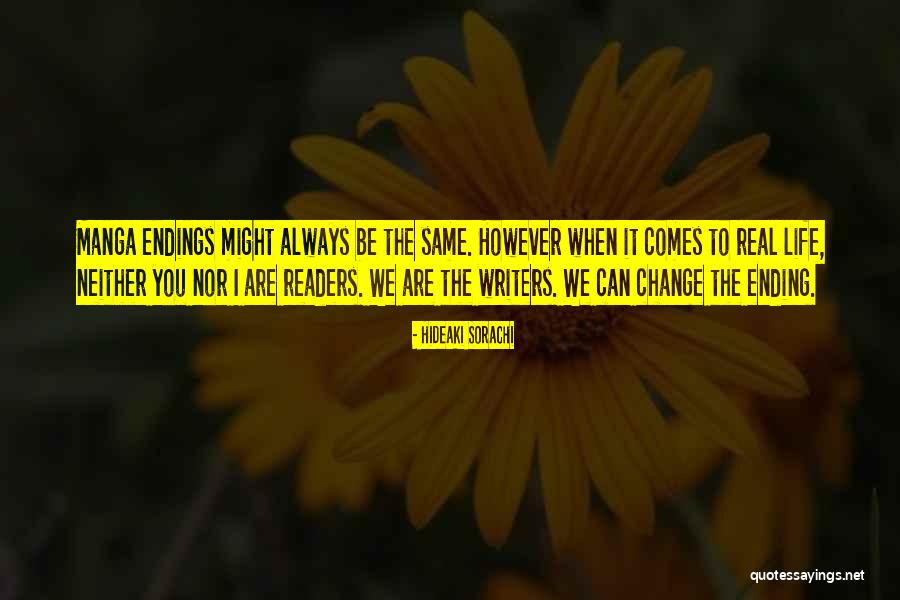 Manga endings might always be the same. However when it comes to real life, neither you nor I are readers. We are the writers. We can change the ending. — Hideaki Sorachi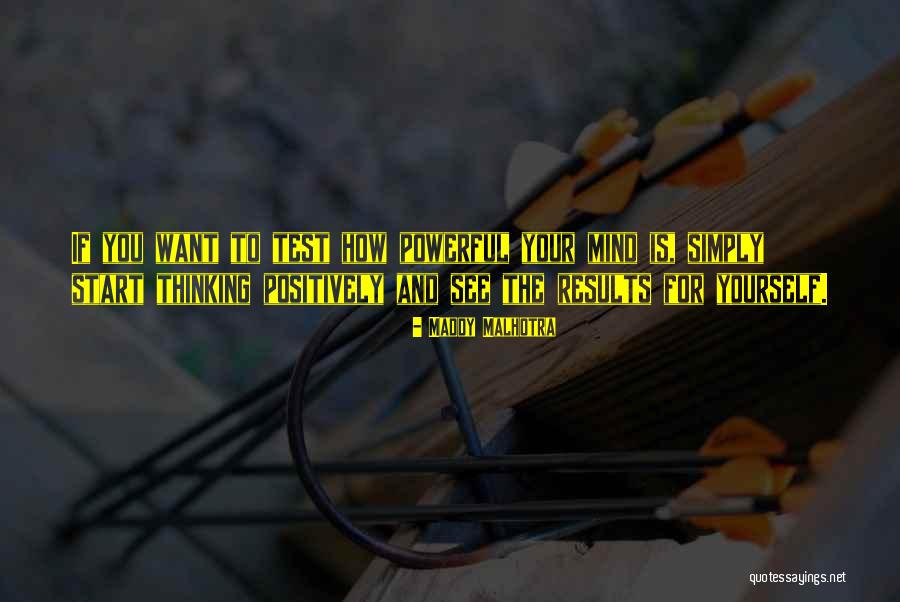 If you want to test how powerful your mind is, simply start thinking positively and see the results for yourself. — Maddy Malhotra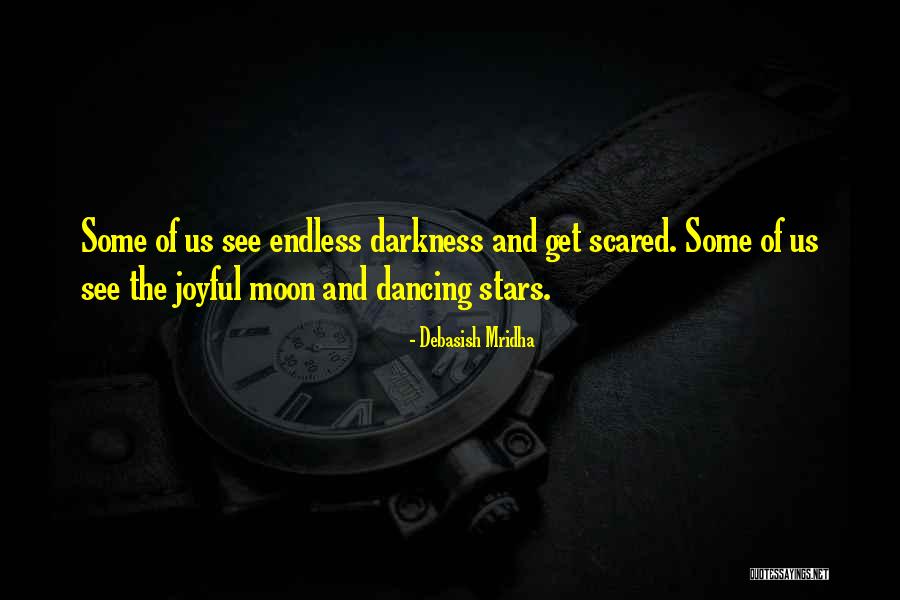 Some of us see endless darkness and get scared. Some of us see the joyful moon and dancing stars. — Debasish Mridha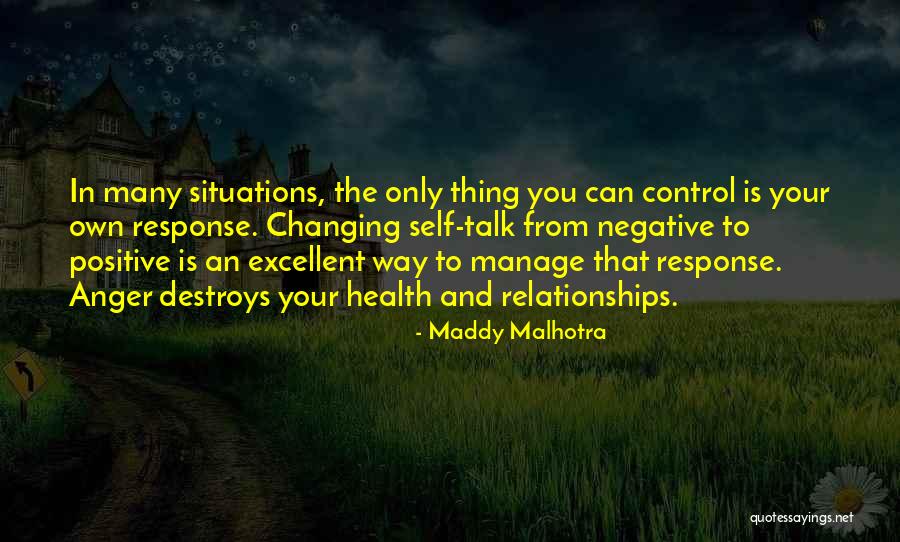 In many situations, the only thing you can control is your own response. Changing self-talk from negative to positive is an excellent way to manage that response. Anger destroys your health and relationships. — Maddy Malhotra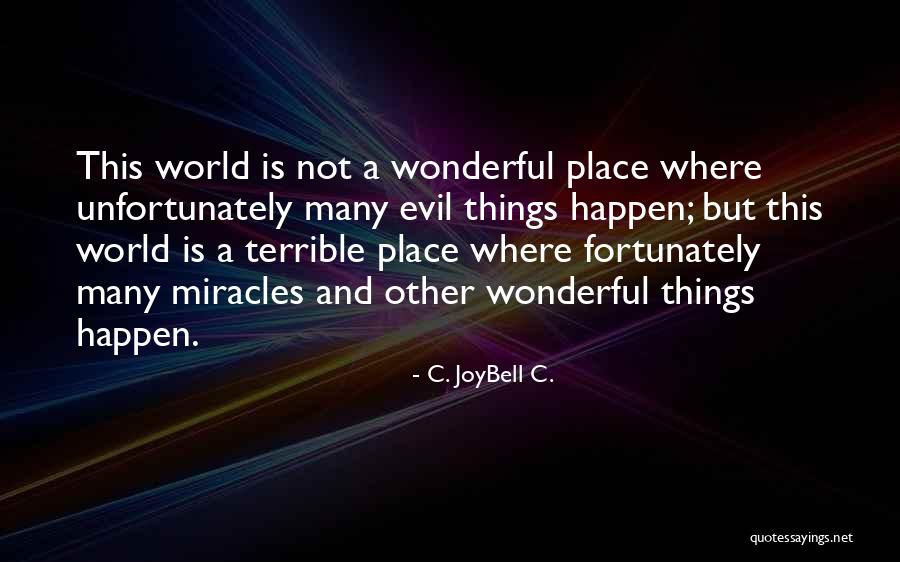 This world is not a wonderful place where unfortunately many evil things happen; but this world is a terrible place where fortunately many miracles and other wonderful things happen. — C. JoyBell C.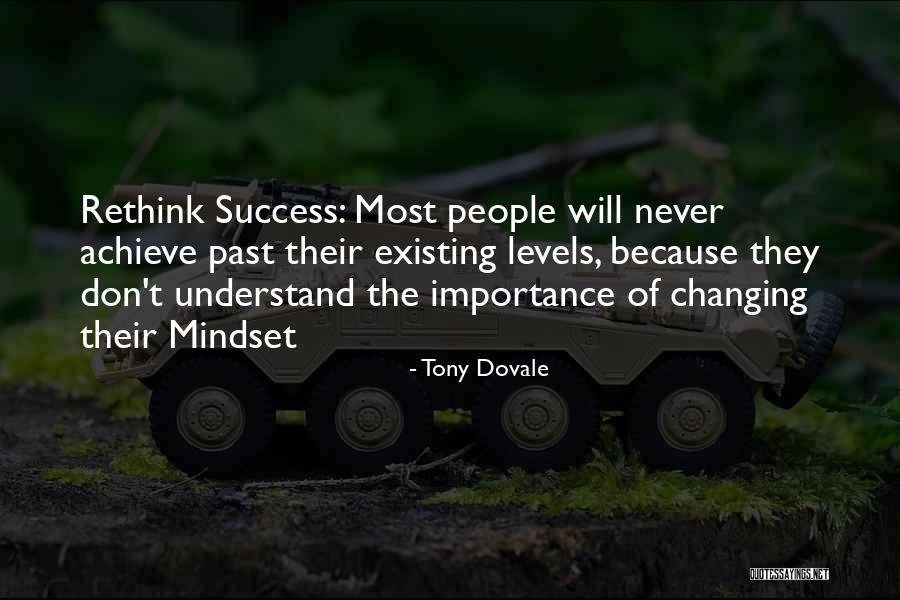 Rethink Success: Most people will never achieve past their existing levels, because they don't understand the importance of changing their Mindset — Tony Dovale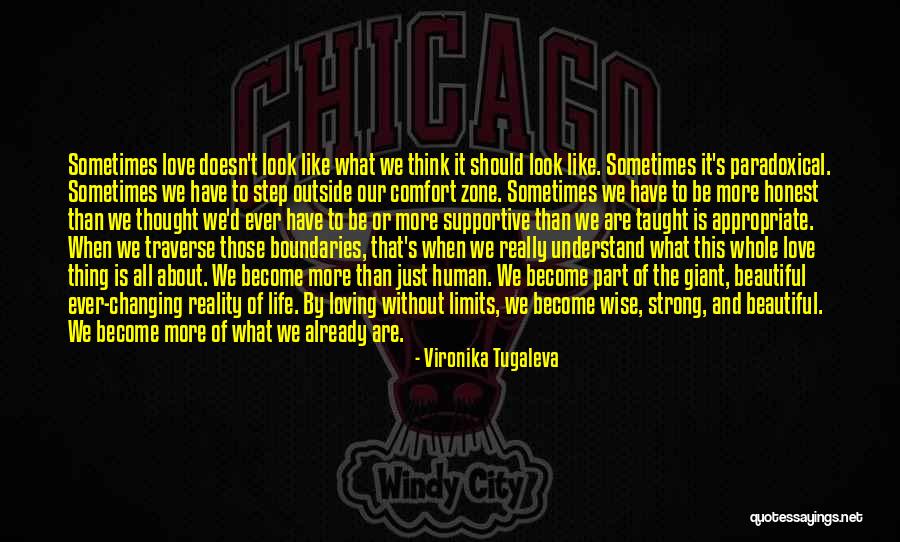 Sometimes love doesn't look like what we think it should look like. Sometimes it's paradoxical. Sometimes we have to step outside our comfort zone. Sometimes we have to be more honest than we thought we'd ever have to be or more supportive than we are taught is appropriate. When we traverse those boundaries, that's when we really understand what this whole love thing is all about. We become more than just human. We become part of the giant, beautiful ever-changing reality of life. By loving without limits, we become wise, strong, and beautiful. We become more of what we already are. — Vironika Tugaleva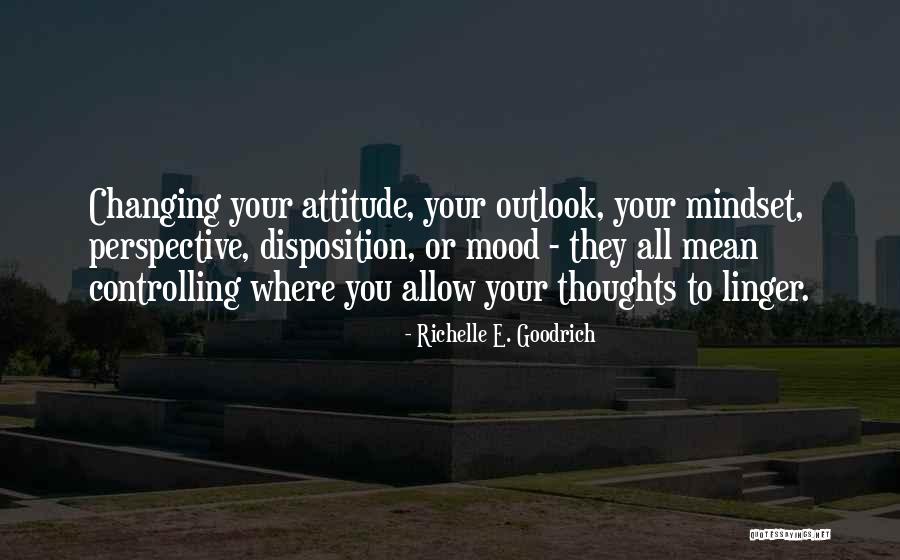 Changing your attitude, your outlook, your mindset, perspective, disposition, or mood - they all mean controlling where you allow your thoughts to linger. — Richelle E. Goodrich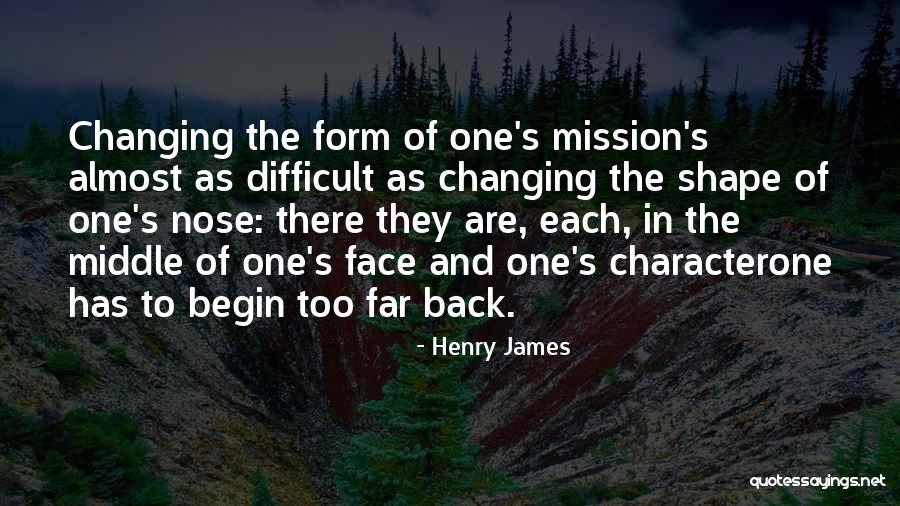 Changing the form of one's mission's almost as difficult as changing the shape of one's nose: there they are, each, in the middle of one's face and one's character
one has to begin too far back. — Henry James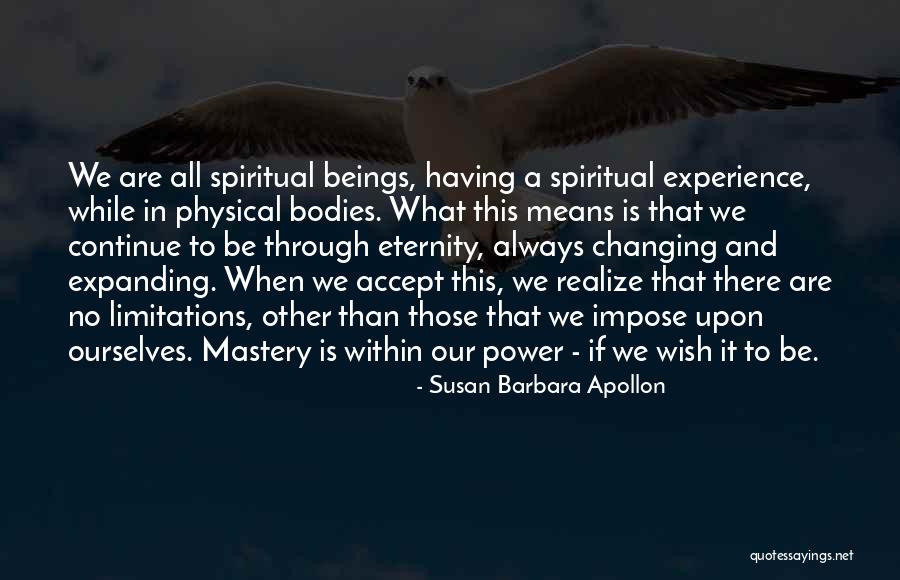 We are all spiritual beings, having a spiritual experience, while in physical bodies. What this means is that we continue to be through eternity, always changing and expanding. When we accept this, we realize that there are no limitations, other than those that we impose upon ourselves. Mastery is within our power - if we wish it to be. — Susan Barbara Apollon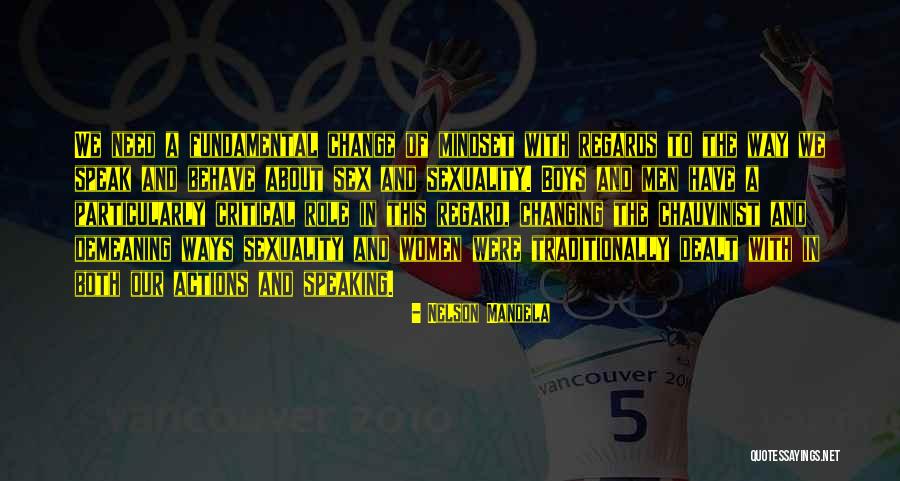 We need a fundamental change of mindset with regards to the way we speak and behave about sex and sexuality. Boys and men have a particularly critical role in this regard, changing the chauvinist and demeaning ways sexuality and women were traditionally dealt with in both our actions and speaking. — Nelson Mandela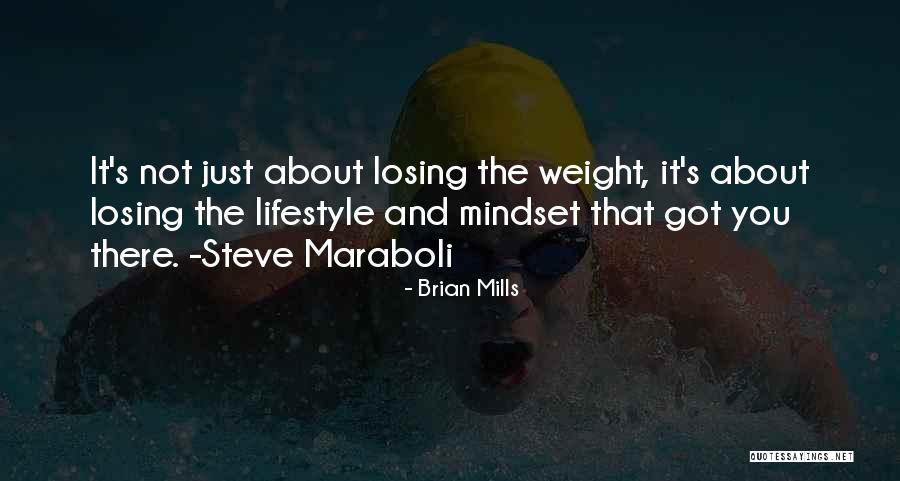 It's not just about losing the weight, it's about losing the lifestyle and mindset that got you there. -Steve Maraboli — Brian Mills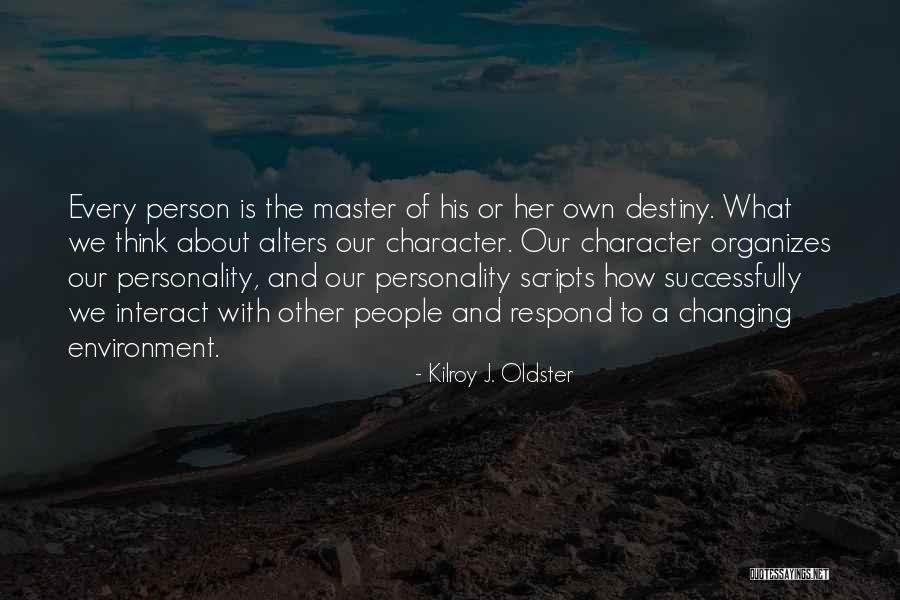 Every person is the master of his or her own destiny. What we think about alters our character. Our character organizes our personality, and our personality scripts how successfully we interact with other people and respond to a changing environment. — Kilroy J. Oldster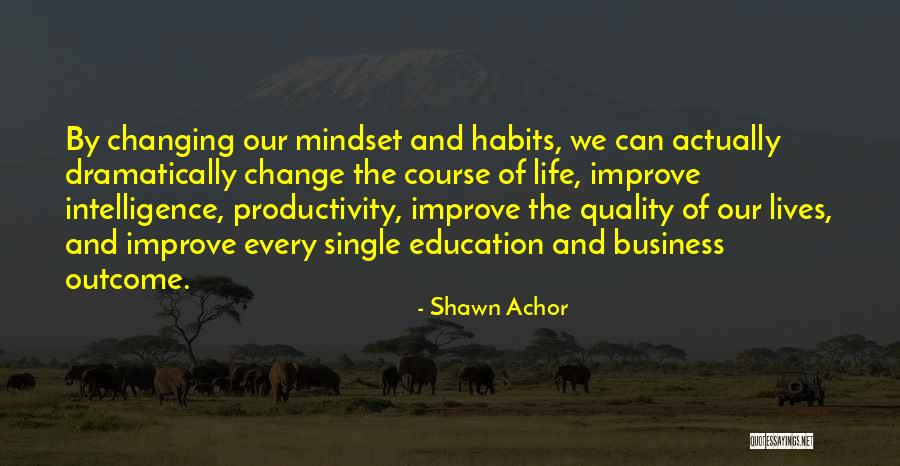 By changing our mindset and habits, we can actually dramatically change the course of life, improve intelligence, productivity, improve the quality of our lives, and improve every single education and business outcome. — Shawn Achor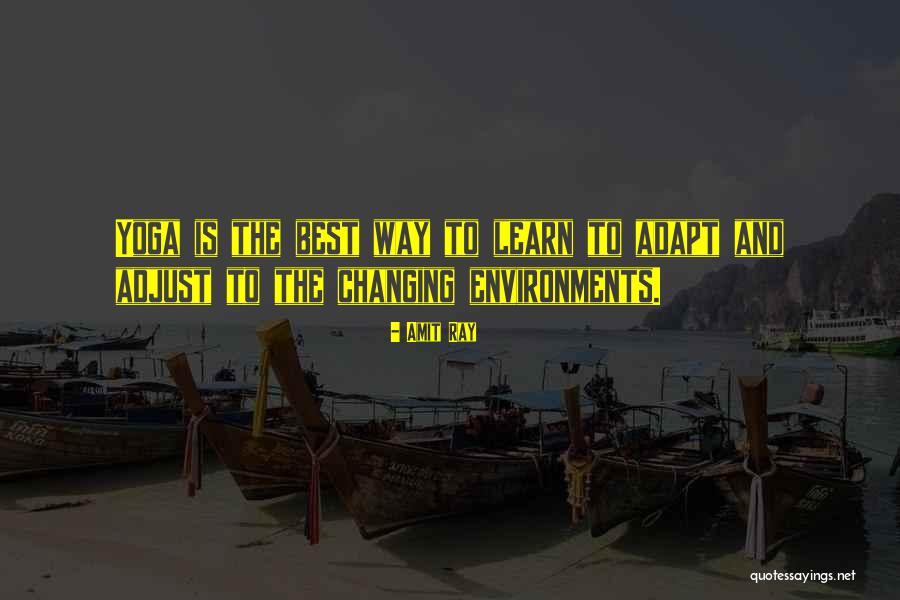 Yoga is the best way to learn to adapt and adjust to the changing environments. — Amit Ray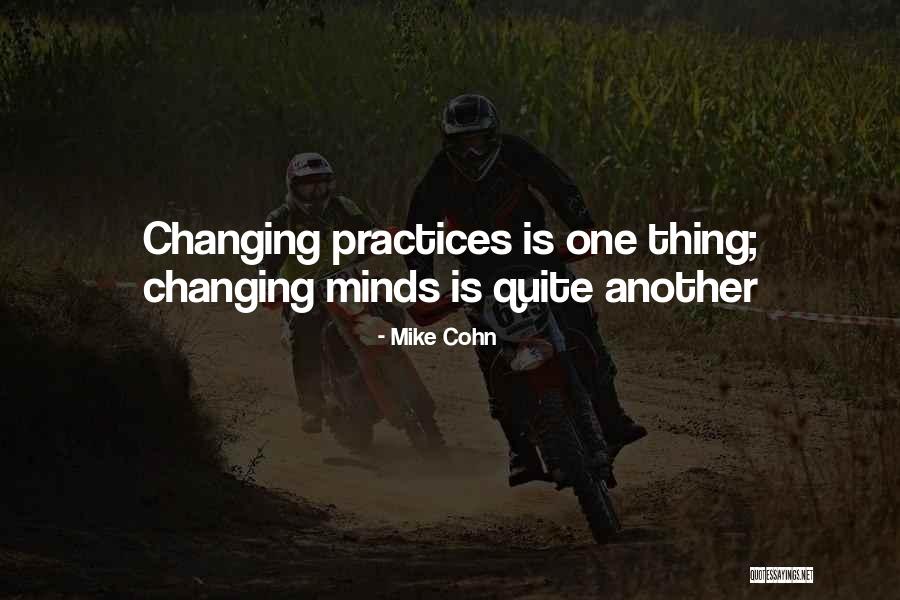 Changing practices is one thing; changing minds is quite another — Mike Cohn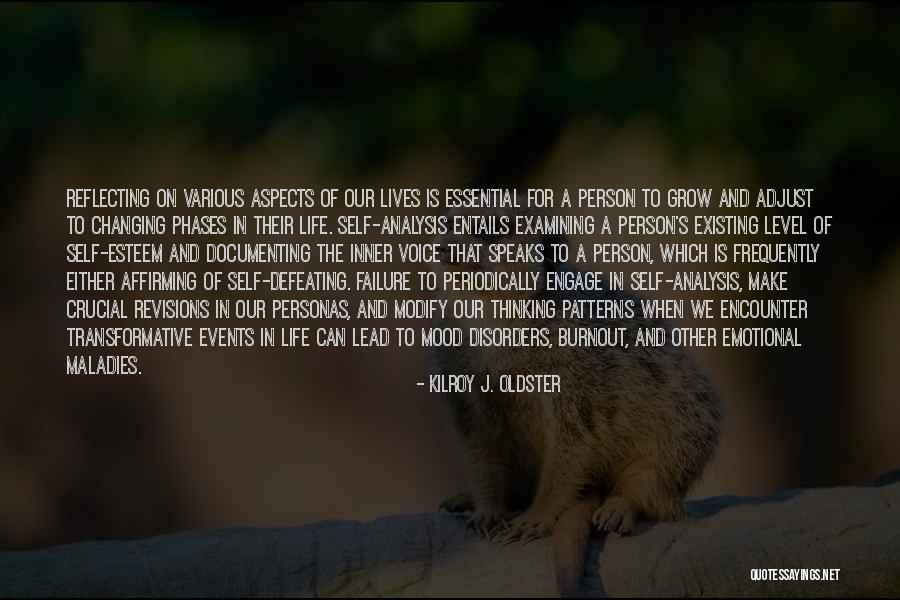 Reflecting on various aspects of our lives is essential for a person to grow and adjust to changing phases in their life. Self-analysis entails examining a person's existing level of self-esteem and documenting the inner voice that speaks to a person, which is frequently either affirming of self-defeating. Failure to periodically engage in self-analysis, make crucial revisions in our personas, and modify our thinking patterns when we encounter transformative events in life can lead to mood disorders, burnout, and other emotional maladies. — Kilroy J. Oldster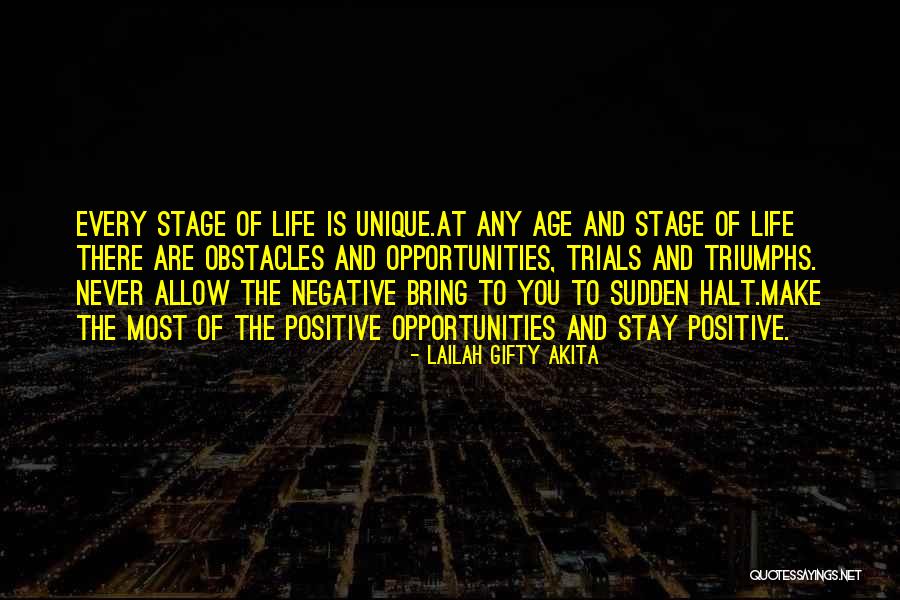 Every stage of life is unique.
At any age and stage of life there are obstacles and opportunities, trials and triumphs.
Never allow the negative bring to you to sudden halt.
Make the most of the positive opportunities and stay positive. — Lailah Gifty Akita
When you enter a mindset, you enter a new world. In one world
the world of fixed traits
success is about proving you're smart or talented. Validating yourself. In the other
the world of changing qualities
it's about stretching yourself to learn something new. Developing yourself. — Carol S. Dweck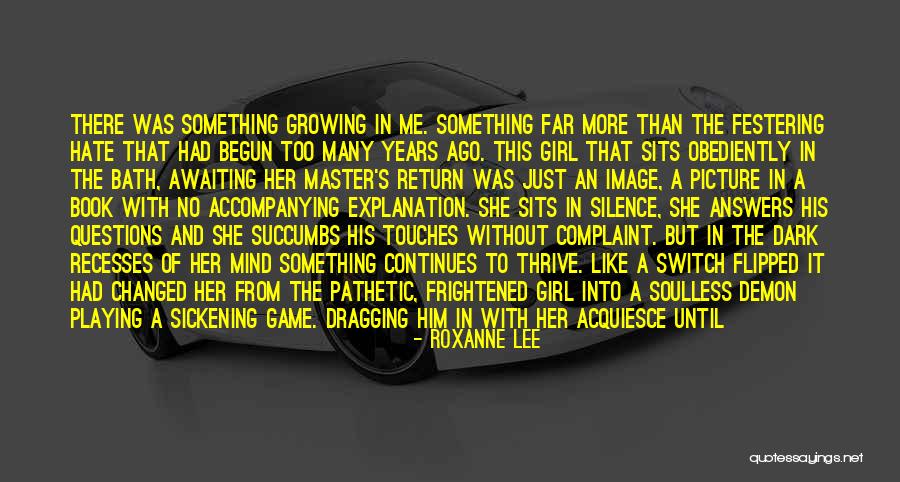 There was something growing in me. Something far more than the festering hate that had begun too many years ago. This girl that sits obediently in the bath, awaiting her master's return was just an image, a picture in a book with no accompanying explanation. She sits in silence, she answers his questions and she succumbs his touches without complaint. But in the dark recesses of her mind something continues to thrive. Like a switch flipped it had changed her from the pathetic, frightened girl into a soulless demon playing a sickening game. Dragging him in with her acquiesce until she could chew him up and spit him out. — Roxanne Lee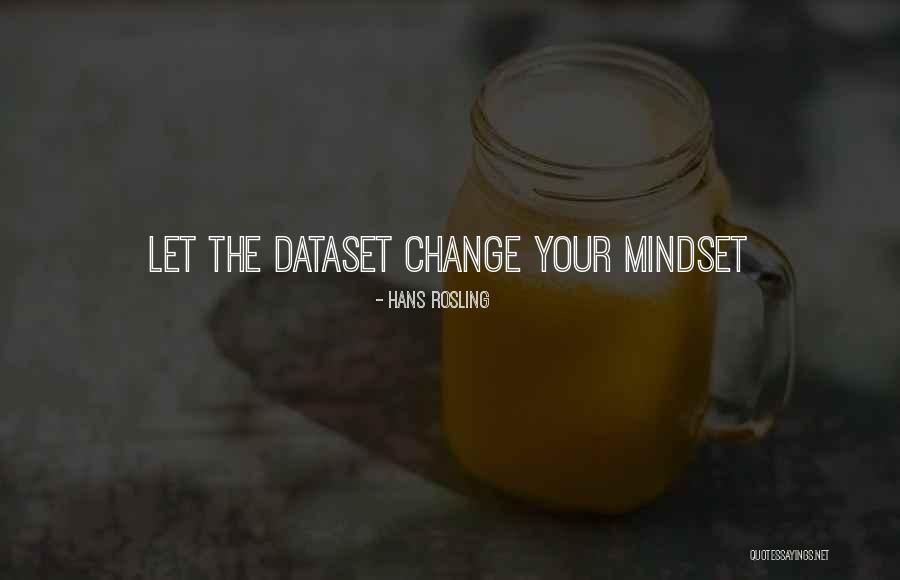 Let the dataset change your mindset — Hans Rosling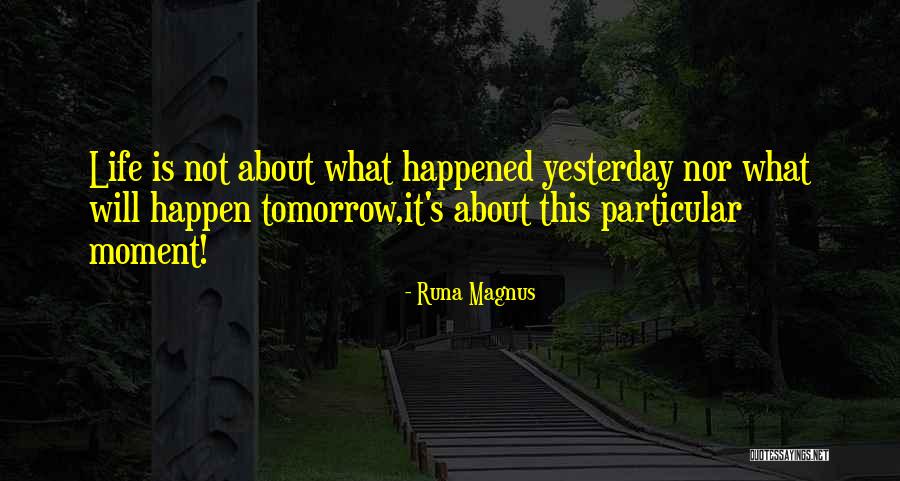 Life is not about what happened yesterday nor what will happen tomorrow,it's about this particular moment! — Runa Magnus