Change Your Thoughts Today Quotes & Sayings
Enjoy reading and share 14 famous quotes about Change Your Thoughts Today with everyone.
Top Change Your Thoughts Today Quotes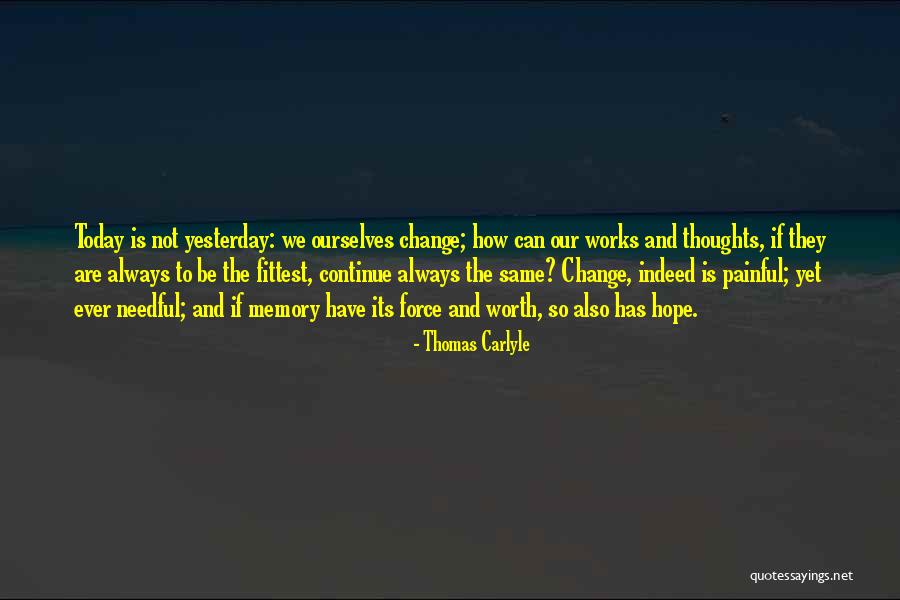 Today is not yesterday: we ourselves change; how can our works and thoughts, if they are always to be the fittest, continue always the same? Change, indeed is painful; yet ever needful; and if memory have its force and worth, so also has hope. — Thomas Carlyle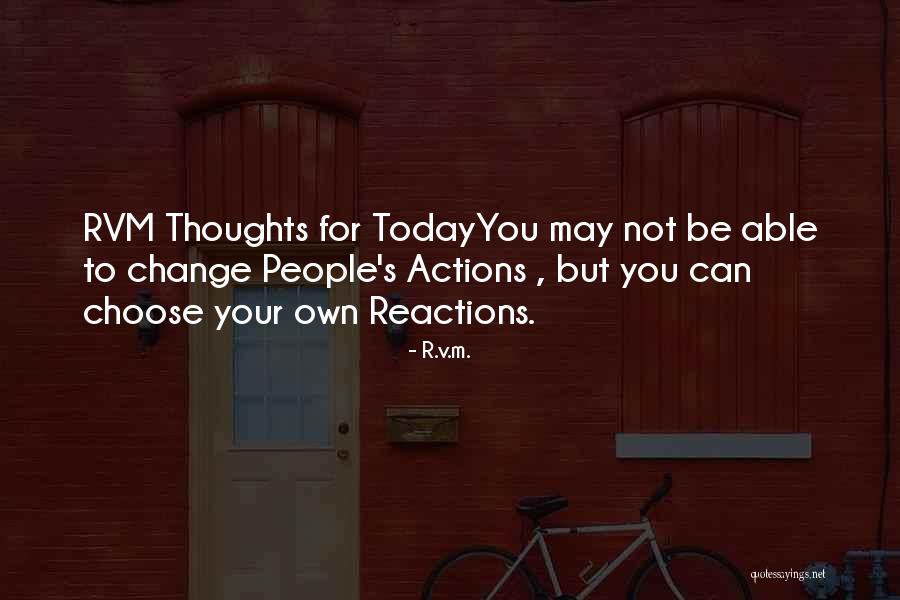 RVM Thoughts for Today
You may not be able to change People's Actions , but you can choose your own Reactions. — R.v.m.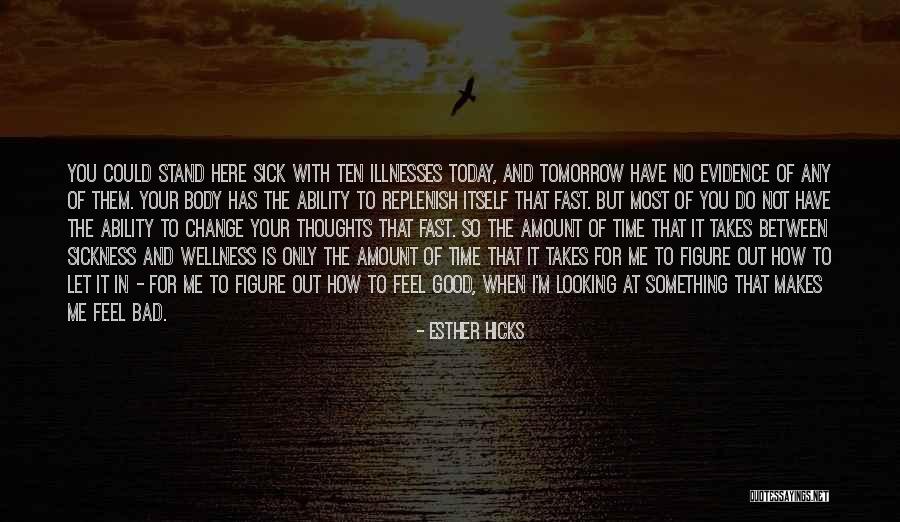 You could stand here sick with ten illnesses today, and tomorrow have no evidence of any of them. Your body has the ability to replenish itself that fast. But most of you do not have the ability to change your thoughts that fast. So the amount of time that it takes between sickness and wellness is only the amount of time that it takes for me to figure out how to let it in - for me to figure out how to feel good, when I'm looking at something that makes me feel bad. — Esther Hicks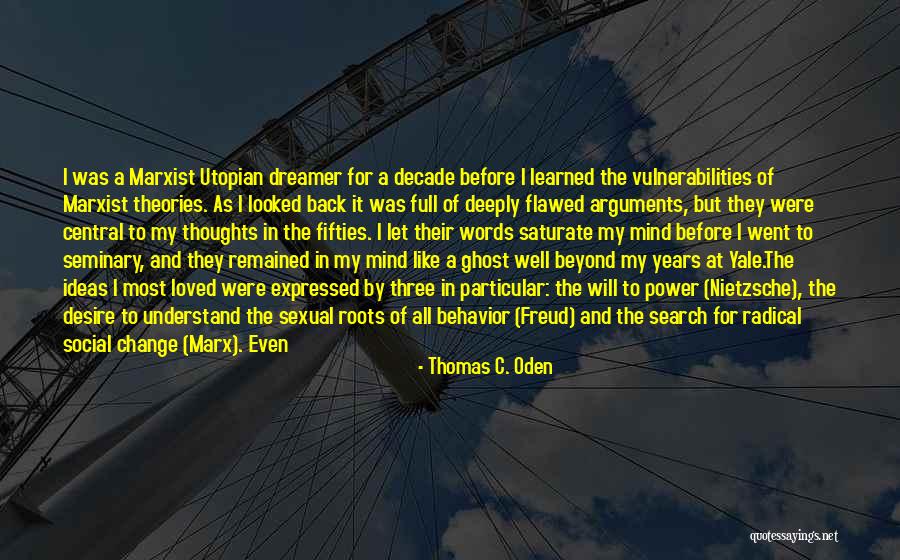 I was a Marxist Utopian dreamer for a decade before I learned the vulnerabilities of Marxist theories. As I looked back it was full of deeply flawed arguments, but they were central to my thoughts in the fifties. I let their words saturate my mind before I went to seminary, and they remained in my mind like a ghost well beyond my years at Yale.The ideas I most loved were expressed by three in particular: the will to power (Nietzsche), the desire to understand the sexual roots of all behavior (Freud) and the search for radical social change (Marx). Even today when I speak of modernity, I am pointing especially to those three prototypes of modern consciousness. — Thomas C. Oden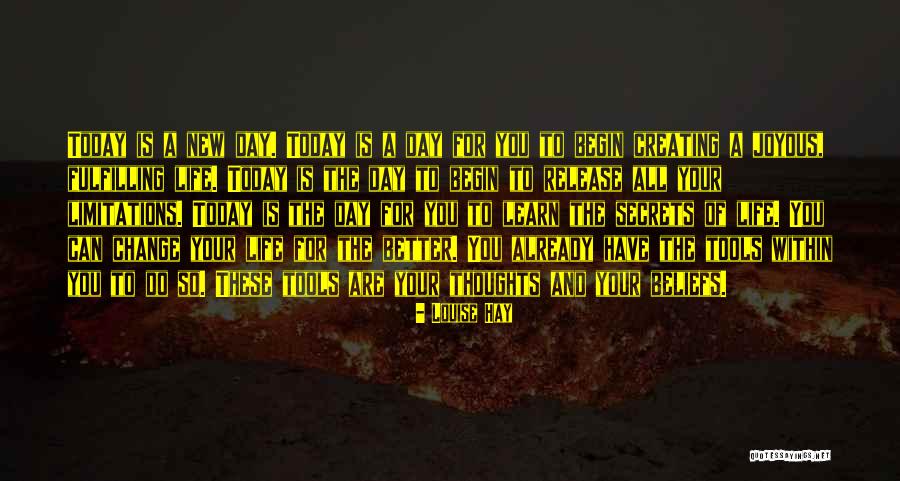 Today is a new day. Today is a day for you to begin creating a joyous, fulfilling life. Today is the day to begin to release all your limitations. Today is the day for you to learn the secrets of life. You can change your life for the better. You already have the tools within you to do so. These tools are your thoughts and your beliefs. — Louise Hay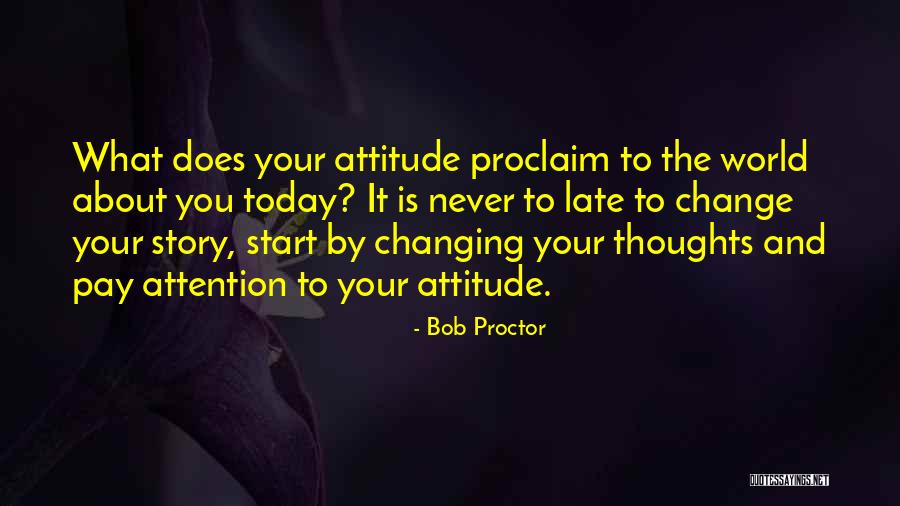 What does your attitude proclaim to the world about you today? It is never to late to change your story, start by changing your thoughts and pay attention to your attitude. — Bob Proctor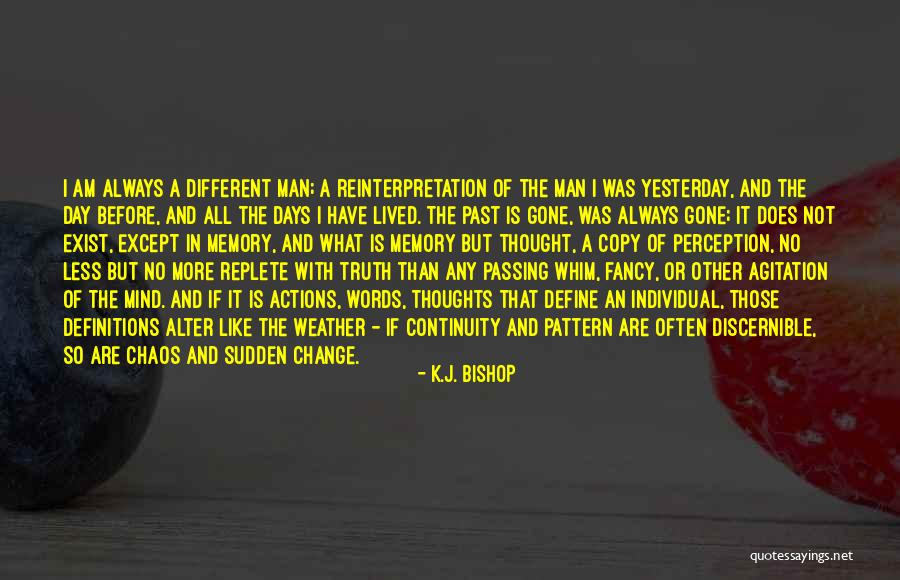 I am always a different man; a reinterpretation of the man I was yesterday, and the day before, and all the days I have lived. The past is gone, was always gone; it does not exist, except in memory, and what is memory but thought, a copy of perception, no less but no more replete with truth than any passing whim, fancy, or other agitation of the mind. And if it is actions, words, thoughts that define an individual, those definitions alter like the weather - if continuity and pattern are often discernible, so are chaos and sudden change. — K.J. Bishop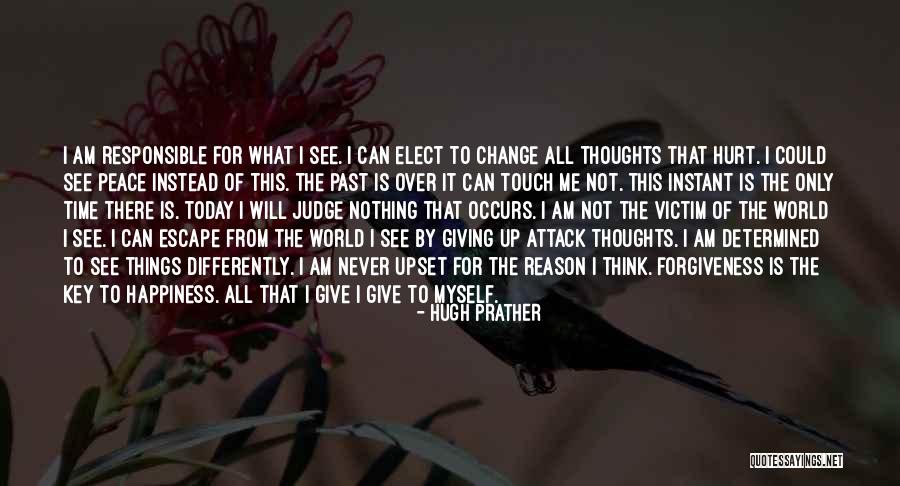 I am responsible for what I see. I can elect to change all thoughts that hurt. I could see peace instead of THIS. The past is over it can touch me not. This instant is the only time there is. Today I will judge nothing that occurs. I am not the victim of the world I see. I can escape from the world I see by giving up attack thoughts. I am determined to see things differently. I am never upset for the reason I think. Forgiveness is the key to happiness. All that I give I give to myself. — Hugh Prather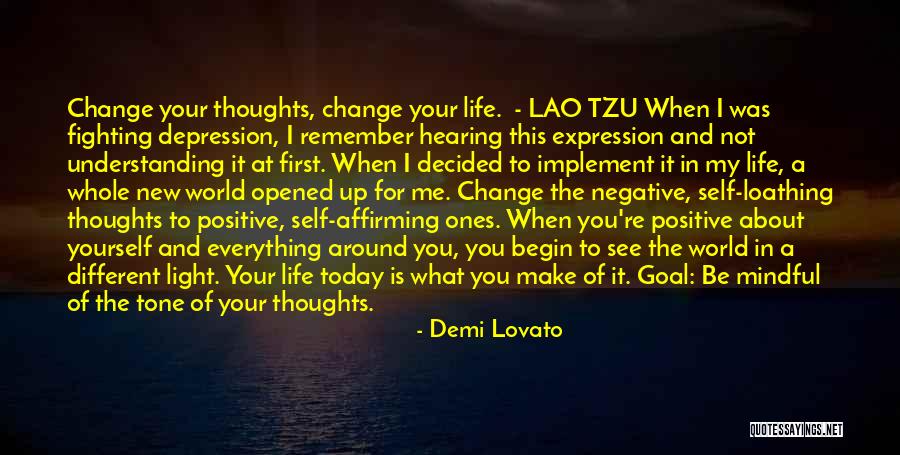 Change your thoughts, change your life. - LAO TZU When I was fighting depression, I remember hearing this expression and not understanding it at first. When I decided to implement it in my life, a whole new world opened up for me. Change the negative, self-loathing thoughts to positive, self-affirming ones. When you're positive about yourself and everything around you, you begin to see the world in a different light. Your life today is what you make of it. Goal: Be mindful of the tone of your thoughts. — Demi Lovato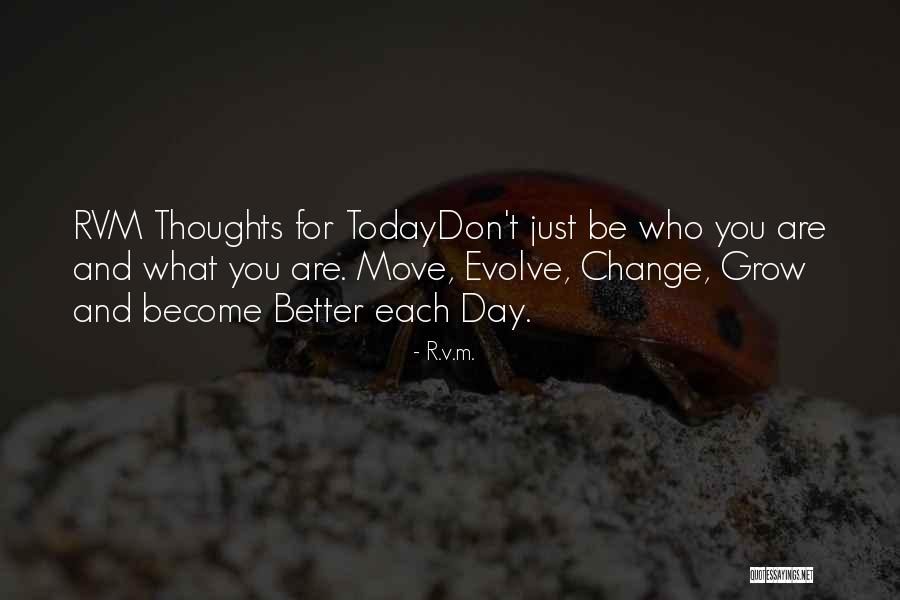 RVM Thoughts for Today
Don't just be who you are and what you are. Move, Evolve, Change, Grow and become Better each Day. — R.v.m.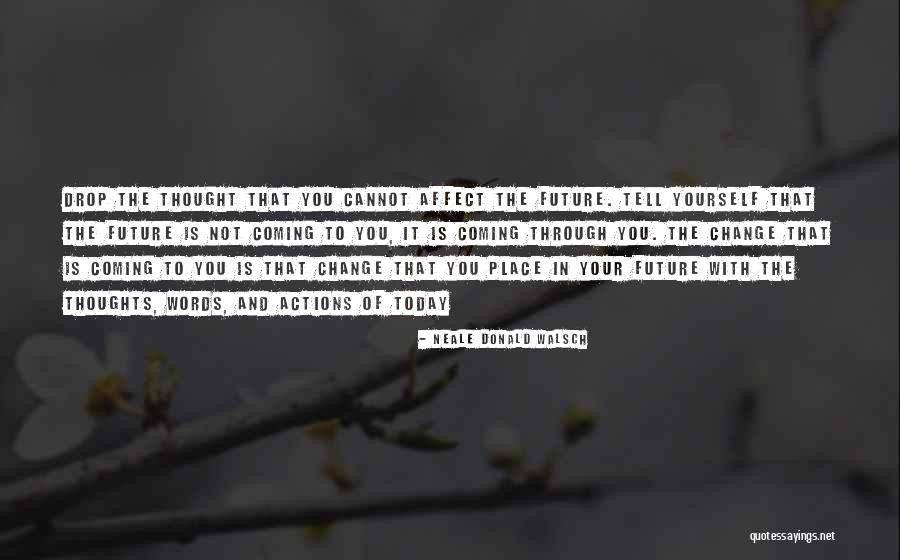 Drop the thought that you cannot affect the future. Tell yourself that the future is not coming TO you, it is coming THROUGH you. The change that is coming to you is that change that you place in your future with the thoughts, words, and actions of today — Neale Donald Walsch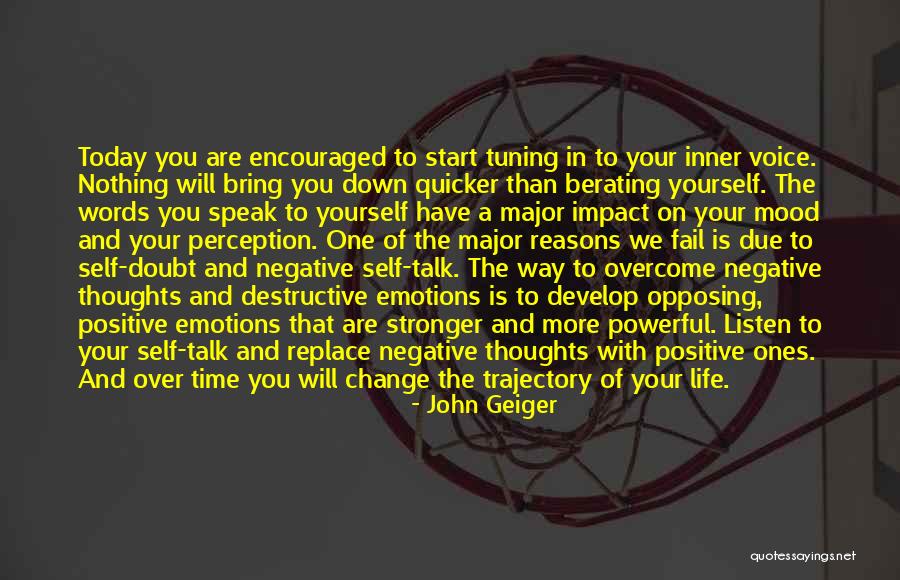 Today you are encouraged to start tuning in to your inner voice. Nothing will bring you down quicker than berating yourself. The words you speak to yourself have a major impact on your mood and your perception. One of the major reasons we fail is due to self-doubt and negative self-talk. The way to overcome negative thoughts and destructive emotions is to develop opposing, positive emotions that are stronger and more powerful. Listen to your self-talk and replace negative thoughts with positive ones. And over time you will change the trajectory of your life. — John Geiger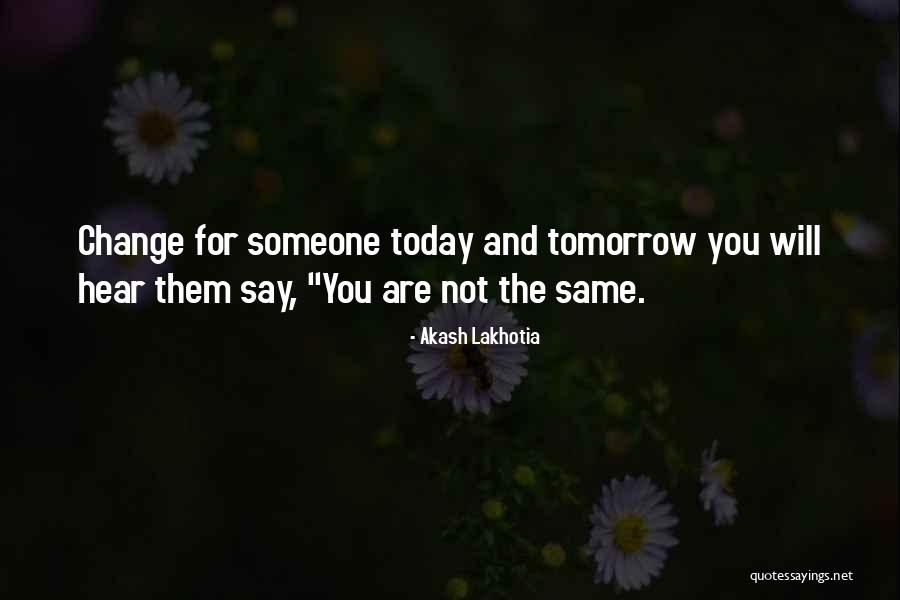 Change for someone today and tomorrow you will hear them say, "You are not the same. — Akash Lakhotia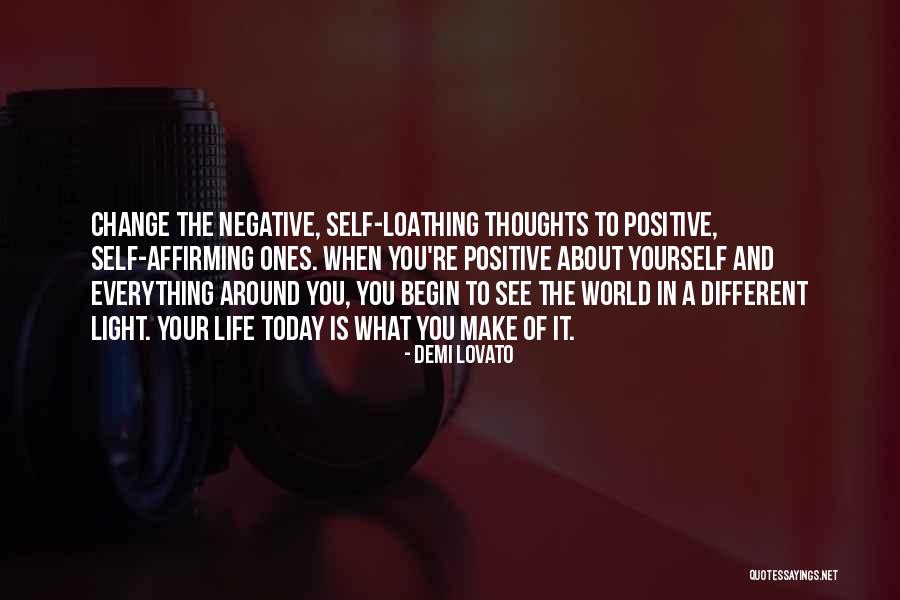 Change the negative, self-loathing thoughts to positive, self-affirming ones. When you're positive about yourself and everything around you, you begin to see the world in a different light. Your life today is what you make of it. — Demi Lovato