Quotes & Sayings About Engineering Success
Enjoy reading and share 13 famous quotes about Engineering Success with everyone.
Top Engineering Success Quotes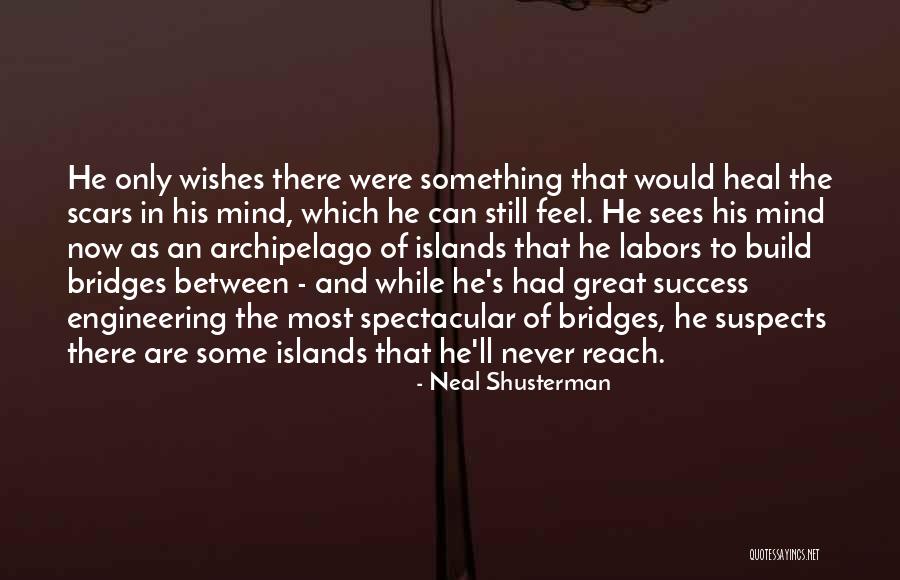 He only wishes there were something that would heal the scars in his mind, which he can still feel. He sees his mind now as an archipelago of islands that he labors to build bridges between - and while he's had great success engineering the most spectacular of bridges, he suspects there are some islands that he'll never reach. — Neal Shusterman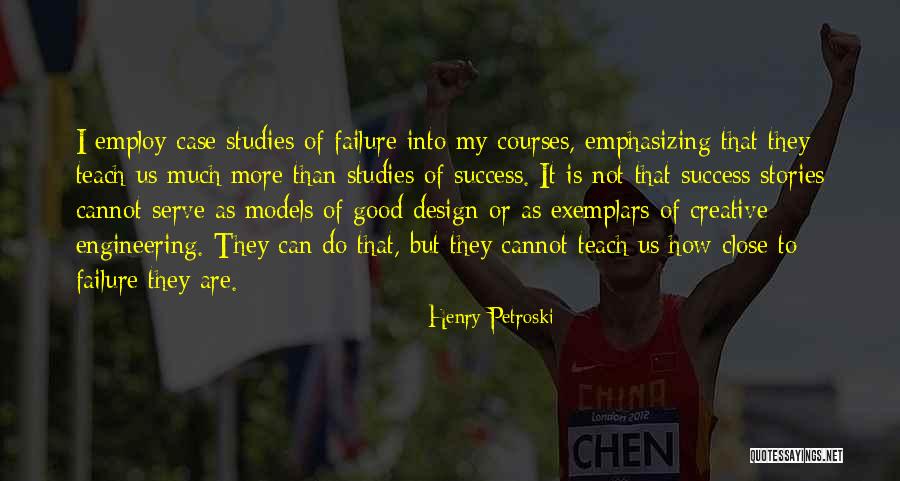 I employ case studies of failure into my courses, emphasizing that they teach us much more than studies of success. It is not that success stories cannot serve as models of good design or as exemplars of creative engineering. They can do that, but they cannot teach us how close to failure they are. — Henry Petroski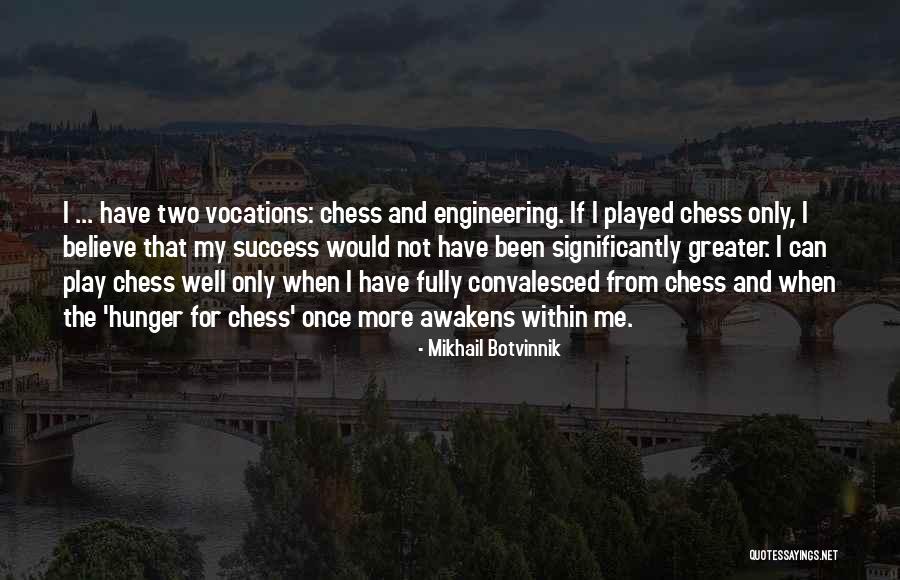 I ... have two vocations: chess and engineering. If I played chess only, I believe that my success would not have been significantly greater. I can play chess well only when I have fully convalesced from chess and when the 'hunger for chess' once more awakens within me. — Mikhail Botvinnik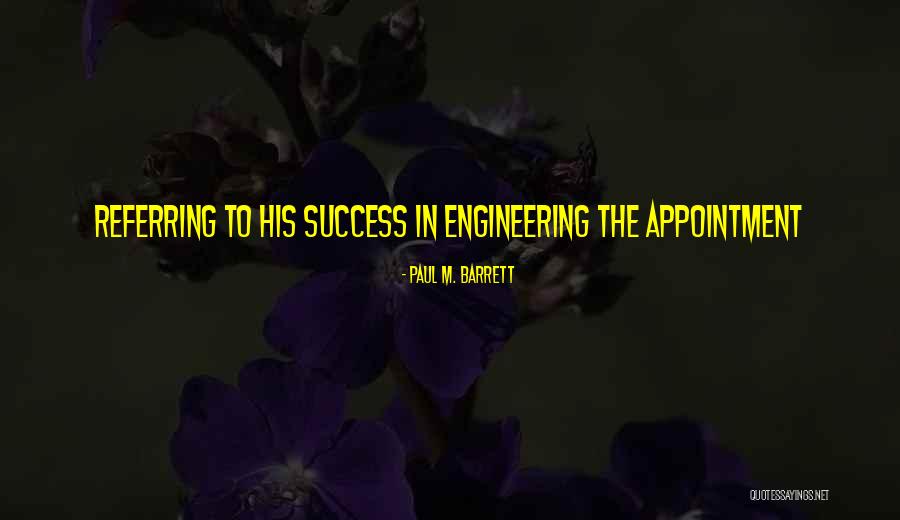 Referring to his success in engineering the appointment — Paul M. Barrett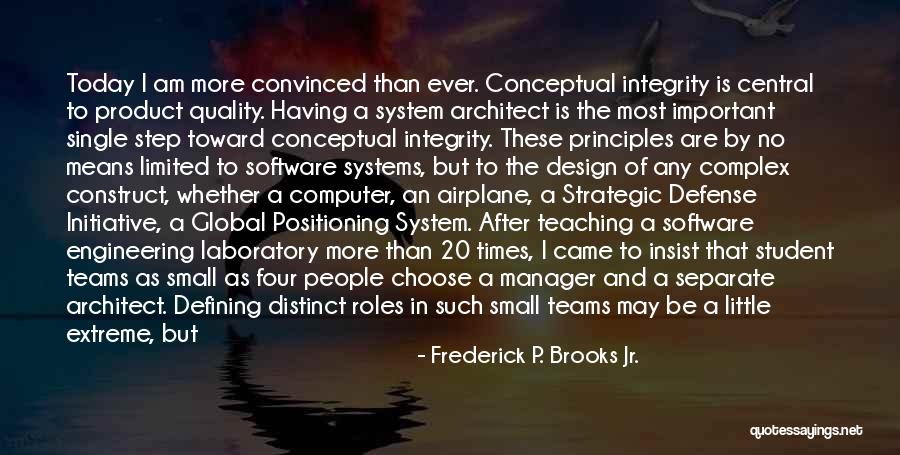 Today I am more convinced than ever. Conceptual integrity is central to product quality. Having a system architect is the most important single step toward conceptual integrity. These principles are by no means limited to software systems, but to the design of any complex construct, whether a computer, an airplane, a Strategic Defense Initiative, a Global Positioning System. After teaching a software engineering laboratory more than 20 times, I came to insist that student teams as small as four people choose a manager and a separate architect. Defining distinct roles in such small teams may be a little extreme, but I have observed it to work well and to contribute to design success even for small teams. — Frederick P. Brooks Jr.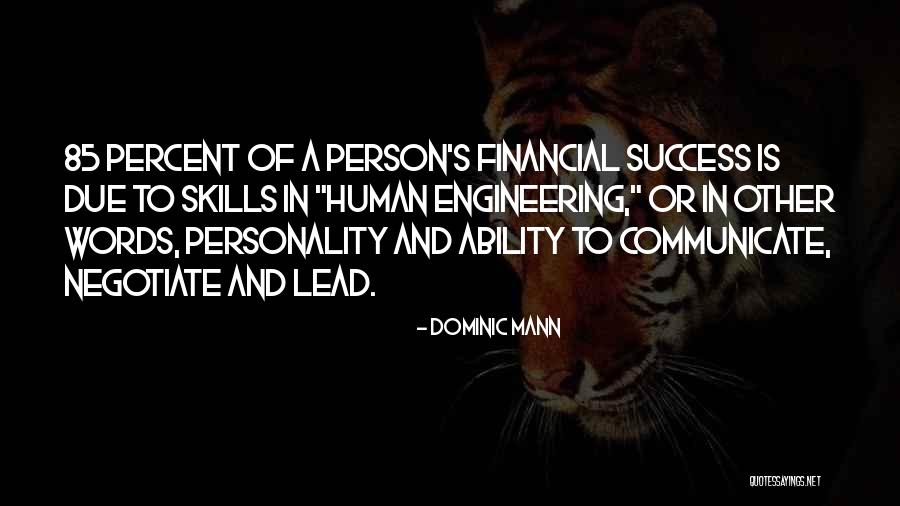 85 percent of a person's financial success is due to skills in "human engineering," or in other words, personality and ability to communicate, negotiate and lead. — Dominic Mann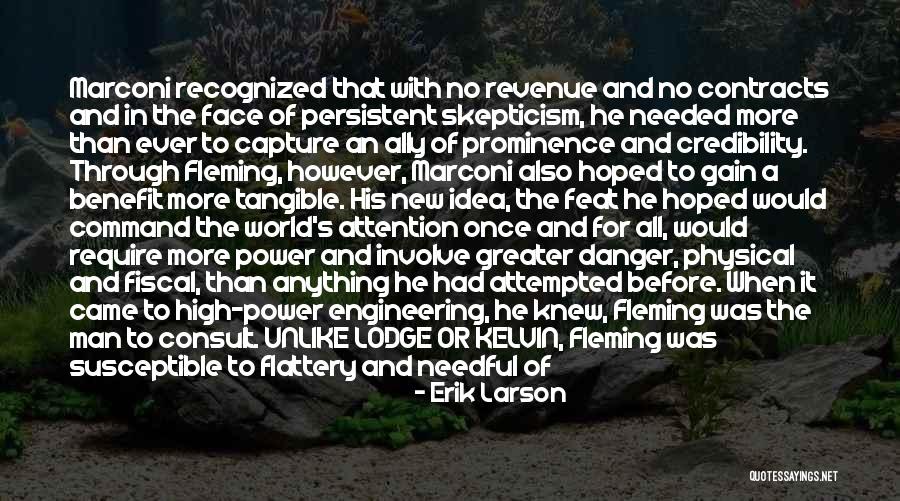 Marconi recognized that with no revenue and no contracts and in the face of persistent skepticism, he needed more than ever to capture an ally of prominence and credibility. Through Fleming, however, Marconi also hoped to gain a benefit more tangible. His new idea, the feat he hoped would command the world's attention once and for all, would require more power and involve greater danger, physical and fiscal, than anything he had attempted before. When it came to high-power engineering, he knew, Fleming was the man to consult. UNLIKE LODGE OR KELVIN, Fleming was susceptible to flattery and needful of attention, as evidenced by the fact that upon receiving Marconi's telegram he made sure the London Times got a copy of it. The Times published it, as part of its coverage of Marconi's English Channel success. — Erik Larson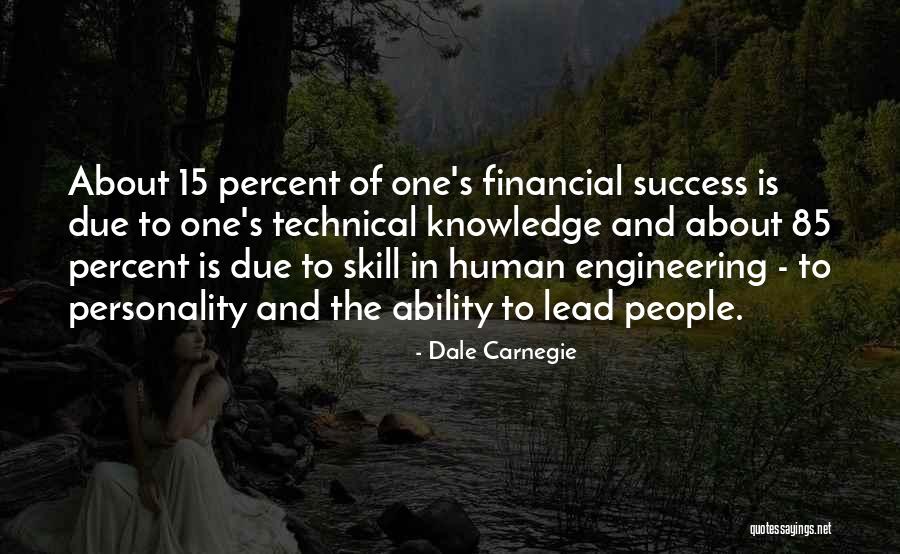 About 15 percent of one's financial success is due to one's technical knowledge and about 85 percent is due to skill in human engineering - to personality and the ability to lead people. — Dale Carnegie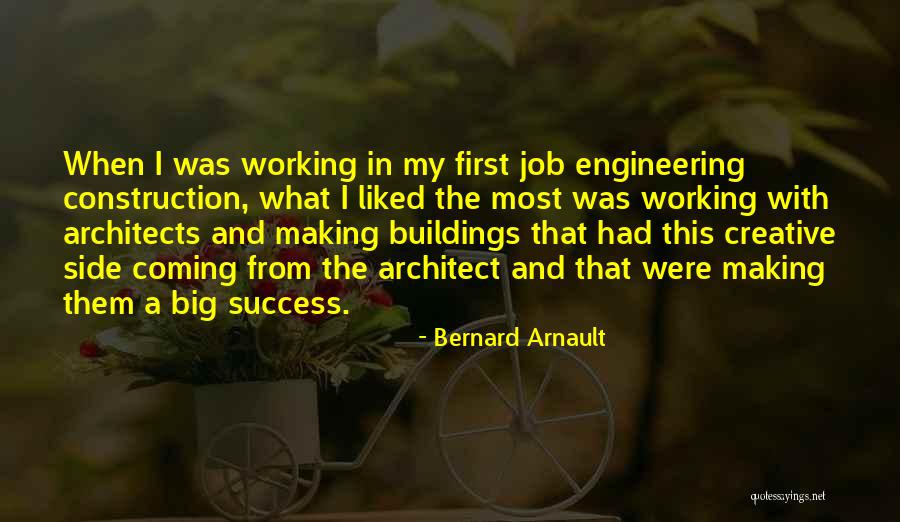 When I was working in my first job engineering construction, what I liked the most was working with architects and making buildings that had this creative side coming from the architect and that were making them a big success. — Bernard Arnault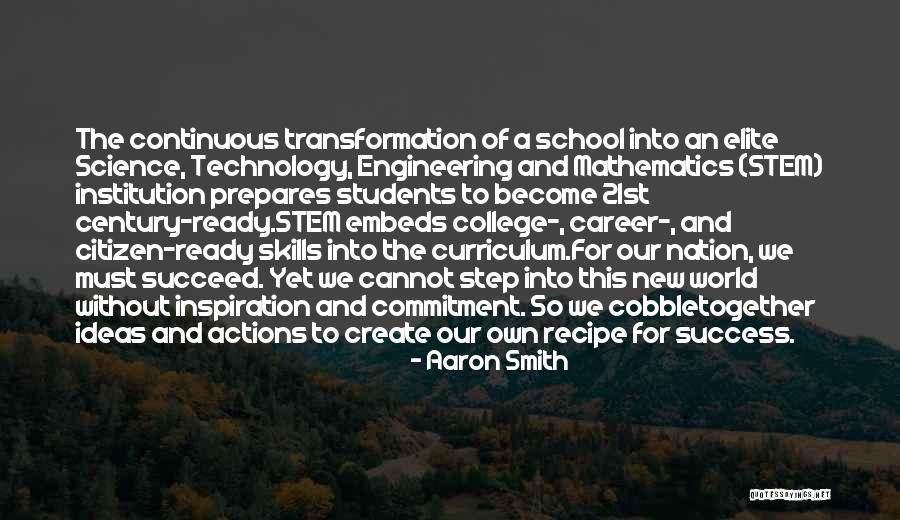 The continuous transformation of a school into an elite Science, Technology, Engineering and Mathematics (STEM) institution prepares students to become 21st century-ready.
STEM embeds college-, career-, and citizen-ready skills into the curriculum.
For our nation, we must succeed. Yet we cannot step into this new world without inspiration and commitment. So we cobble
together ideas and actions to create our own recipe for success. — Aaron Smith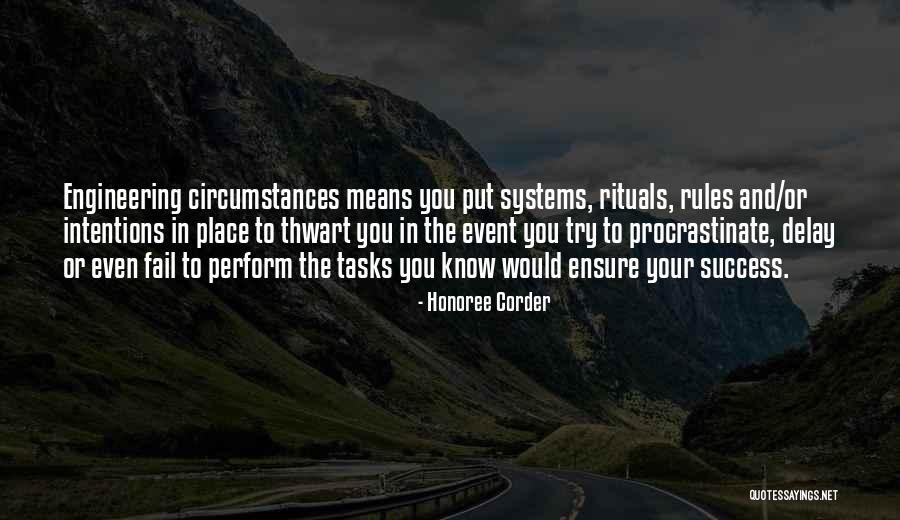 Engineering circumstances means you put systems, rituals, rules and/or intentions in place to thwart you in the event you try to procrastinate, delay or even fail to perform the tasks you know would ensure your success. — Honoree Corder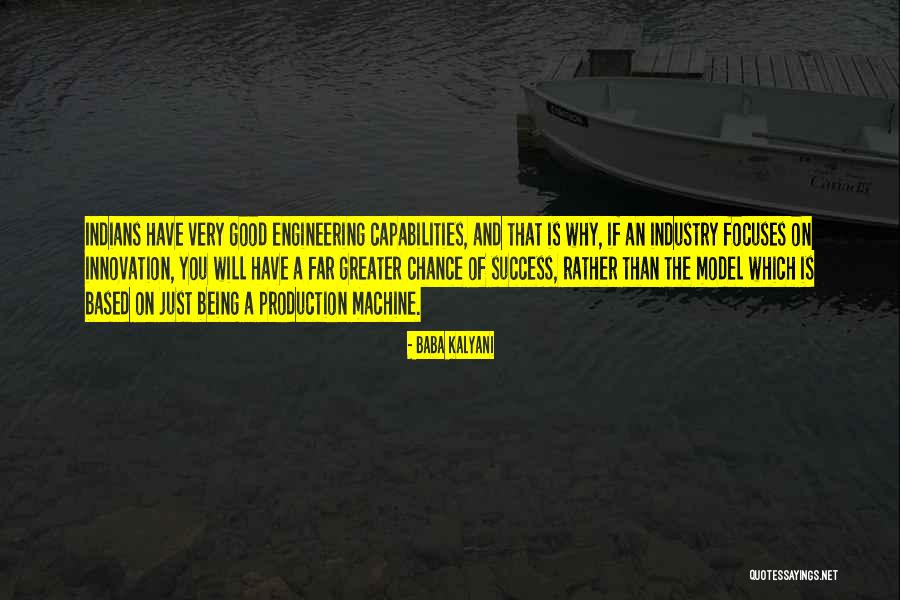 Indians have very good engineering capabilities, and that is why, if an industry focuses on innovation, you will have a far greater chance of success, rather than the model which is based on just being a production machine. — Baba Kalyani