Capture Smile Quotes & Sayings
Enjoy reading and share 12 famous quotes about Capture Smile with everyone.
Top Capture Smile Quotes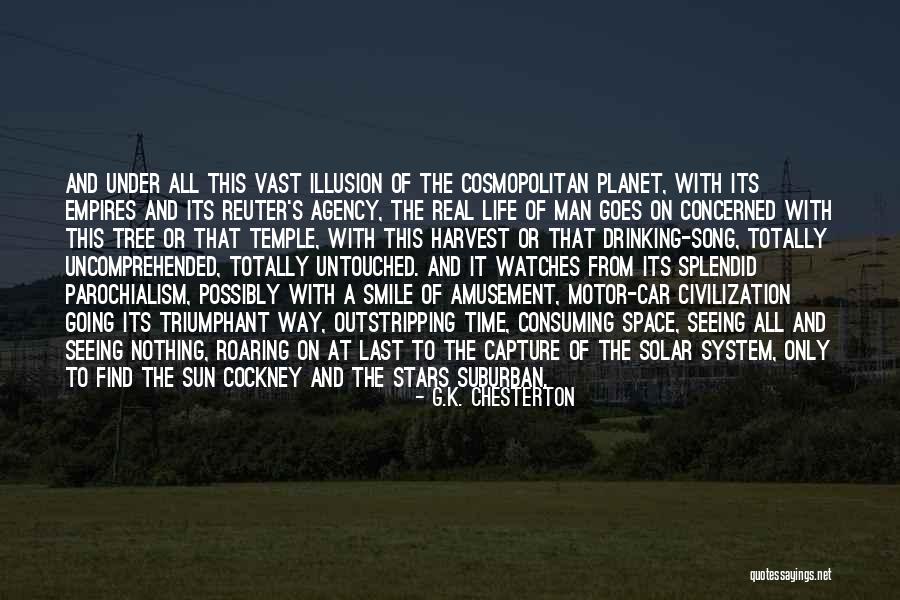 And under all this vast illusion of the cosmopolitan planet, with its empires and its Reuter's agency, the real life of man goes on concerned with this tree or that temple, with this harvest or that drinking-song, totally uncomprehended, totally untouched. And it watches from its splendid parochialism, possibly with a smile of amusement, motor-car civilization going its triumphant way, outstripping time, consuming space, seeing all and seeing nothing, roaring on at last to the capture of the solar system, only to find the sun cockney and the stars suburban. — G.K. Chesterton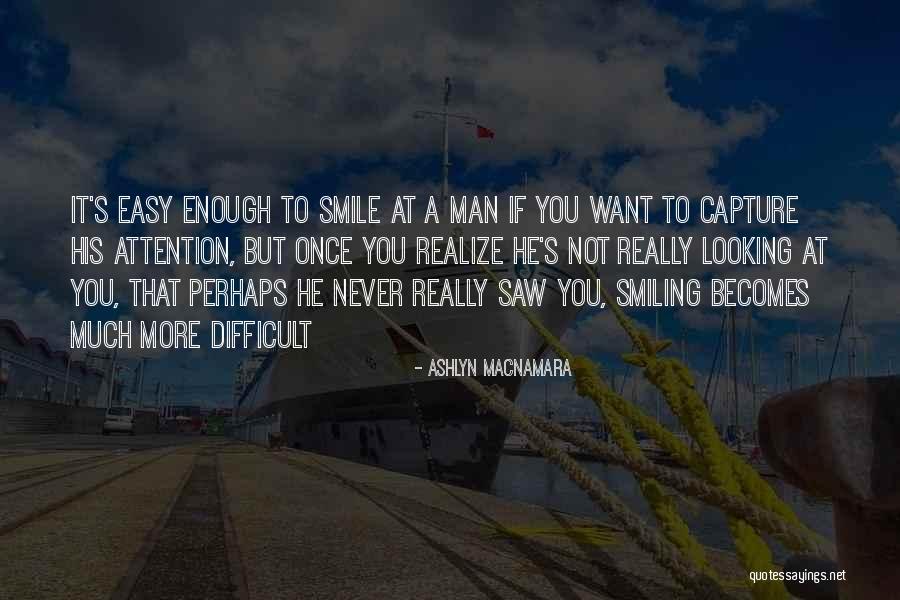 It's easy enough to smile at a man if you want to capture his attention, but once you realize he's not really looking at you, that perhaps he never really saw you, smiling becomes much more difficult — Ashlyn Macnamara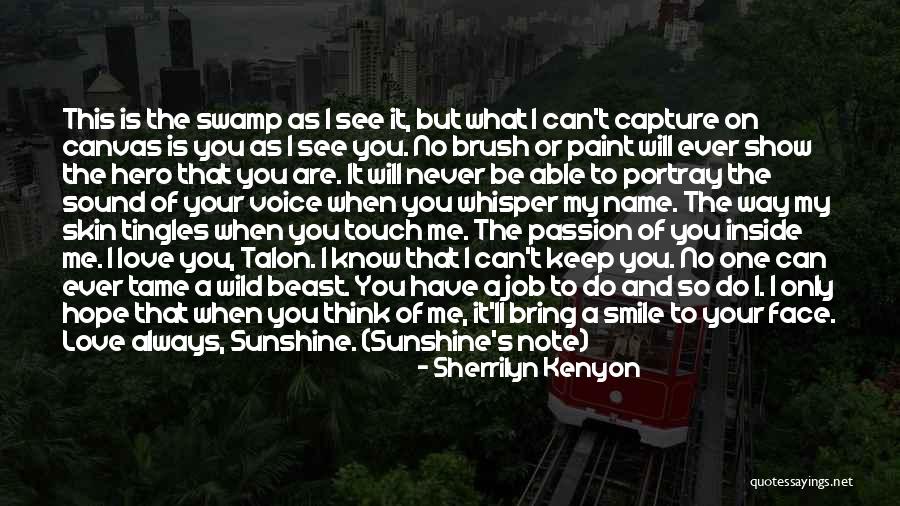 This is the swamp as I see it, but what I can't capture on canvas is you as I see you. No brush or paint will ever show the hero that you are. It will never be able to portray the sound of your voice when you whisper my name. The way my skin tingles when you touch me. The passion of you inside me. I love you, Talon. I know that I can't keep you. No one can ever tame a wild beast. You have a job to do and so do I. I only hope that when you think of me, it'll bring a smile to your face. Love always, Sunshine. (Sunshine's note) — Sherrilyn Kenyon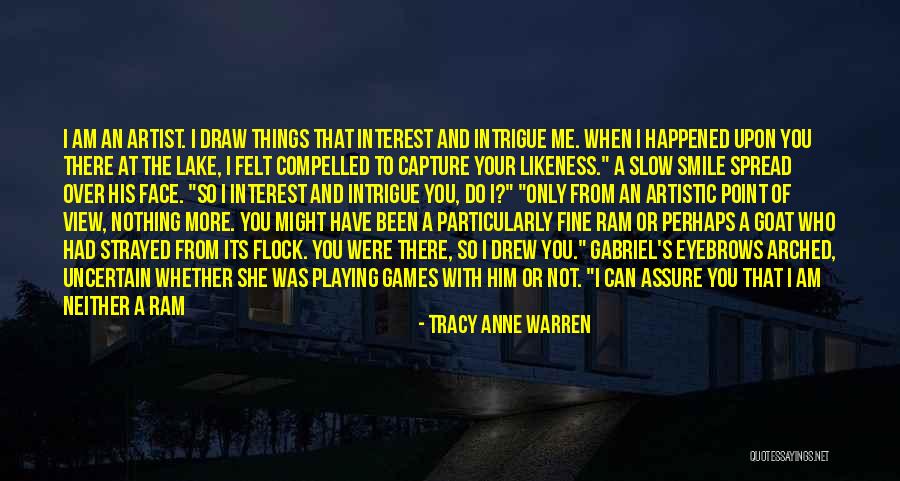 I am an artist. I draw things that interest and intrigue me. When I happened upon you there at the lake, I felt compelled to capture your likeness."
A slow smile spread over his face. "So I interest and intrigue you, do I?"
"Only from an artistic point of view, nothing more. You might have been a particularly fine ram or perhaps a goat who had strayed from its flock. You were there, so I drew you."
Gabriel's eyebrows arched, uncertain whether she was playing games with him or not. "I can assure you that I am neither a ram nor a goat, although I have been accused over the years of being randy as one. — Tracy Anne Warren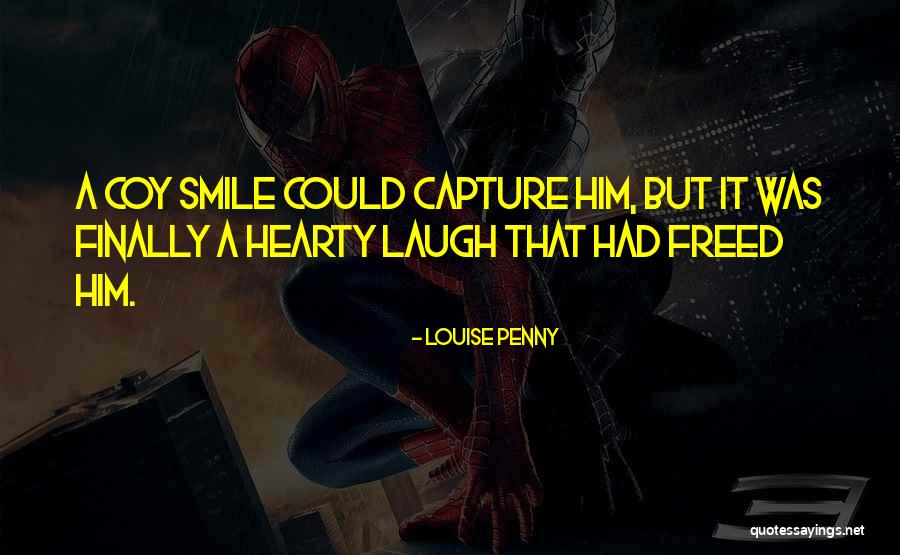 A coy smile could capture him, but it was finally a hearty laugh that had freed him. — Louise Penny
Memory is a wilful dog. It won't be summoned or dismissed but it cannot survive without you. It can sustain you or feed on you. It visits when it is hungry, not when you are. It has a schedule all of its own that you can never know. It can capture, corner you or liberate you. It can leave you howling and it can make you smile. — Elliot Perlman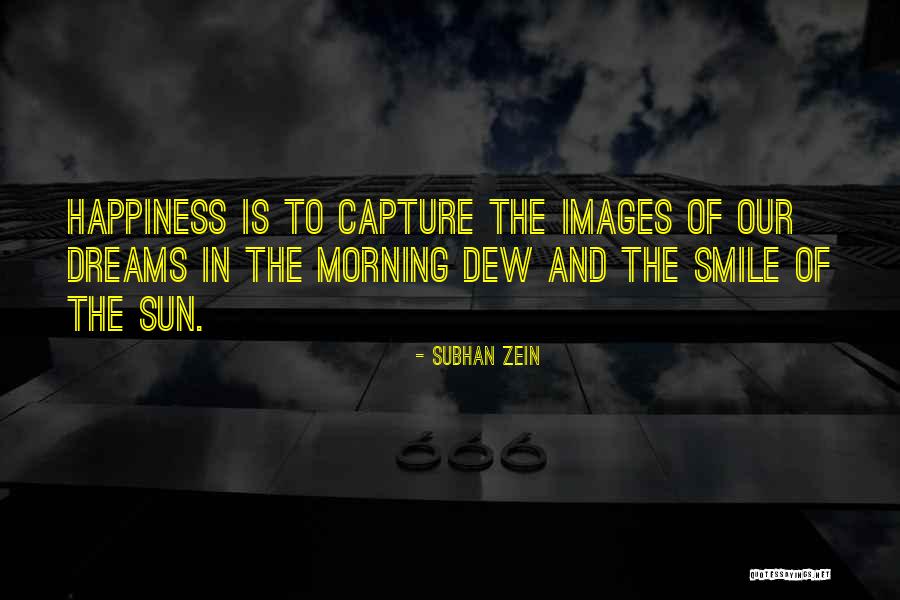 Happiness is to capture the images of our dreams in the morning dew and the smile of the sun. — Subhan Zein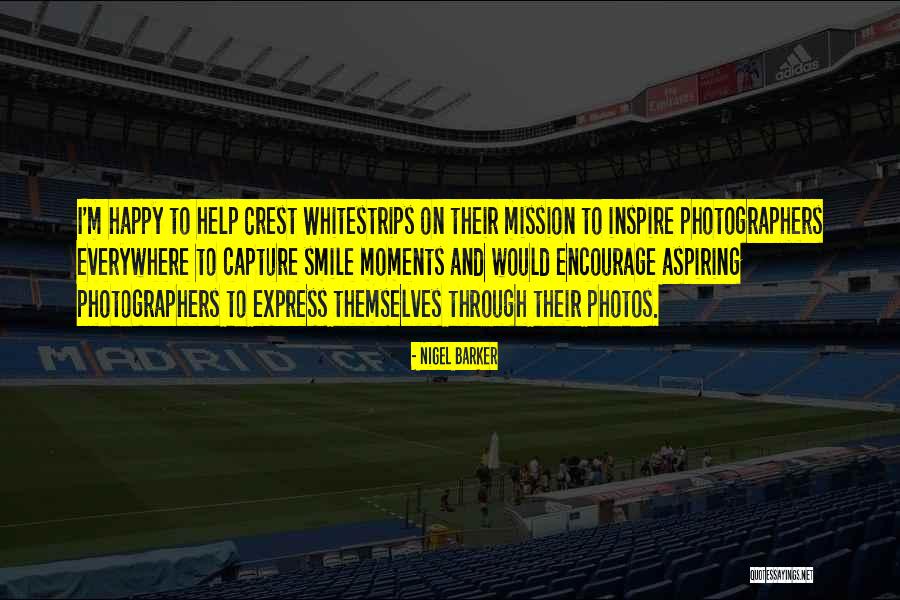 I'm happy to help Crest Whitestrips on their mission to inspire photographers everywhere to capture smile moments and would encourage aspiring photographers to express themselves through their photos. — Nigel Barker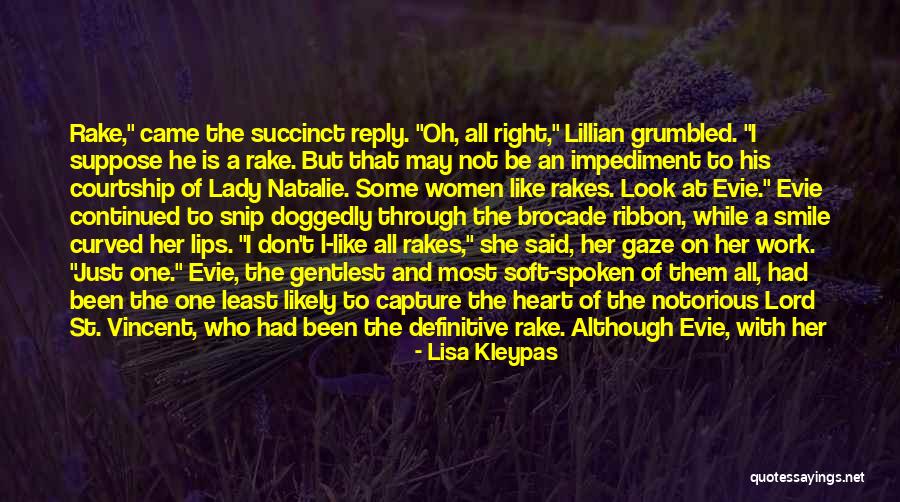 Rake," came the succinct reply. "Oh, all right," Lillian grumbled. "I suppose he is a rake. But that may not be an impediment to his courtship of Lady Natalie. Some women like rakes. Look at Evie." Evie continued to snip doggedly through the brocade ribbon, while a smile curved her lips. "I don't l-like all rakes," she said, her gaze on her work. "Just one." Evie, the gentlest and most soft-spoken of them all, had been the one least likely to capture the heart of the notorious Lord St. Vincent, who had been the definitive rake. Although Evie, with her round blue eyes and blazing red hair, possessed a rare and unconventional beauty, she was unbearably shy. And there was the stammer. But Evie also had a reserve of quiet strength and a gallant spirit that seemed to have seduced her husband utterly. "And that former rake obviously adores you beyond reason," Annabelle said. — Lisa Kleypas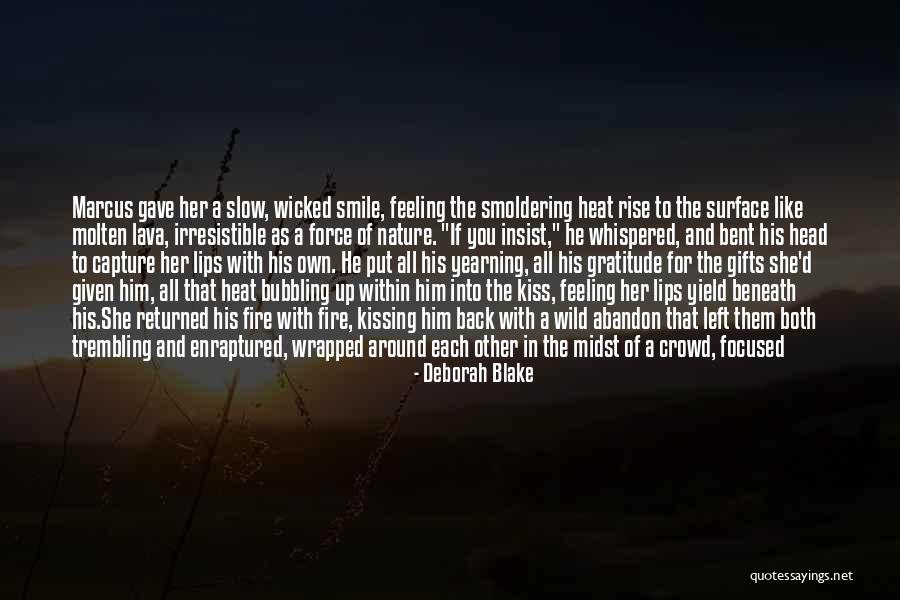 Marcus gave her a slow, wicked smile, feeling the smoldering heat rise to the surface like molten lava, irresistible as a force of nature. "If you insist," he whispered, and bent his head to capture her lips with his own. He put all his yearning, all his gratitude for the gifts she'd given him, all that heat bubbling up within him into the kiss, feeling her lips yield beneath his.
She returned his fire with fire, kissing him back with a wild abandon that left them both trembling and enraptured, wrapped around each other in the midst of a crowd, focused only on each other.
Overhead, fireworks lit the sky, but neither of them noticed. — Deborah Blake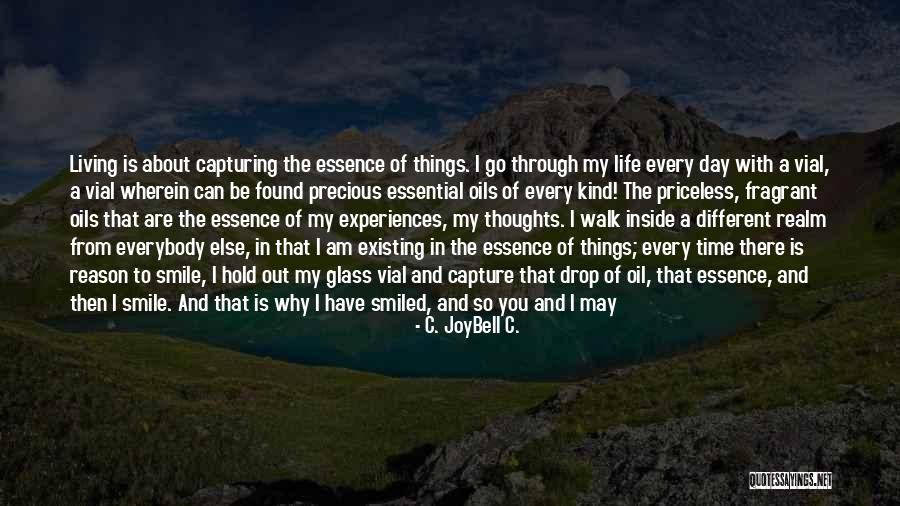 Living is about capturing the essence of things. I go through my life every day with a vial, a vial wherein can be found precious essential oils of every kind! The priceless, fragrant oils that are the essence of my experiences, my thoughts. I walk inside a different realm from everybody else, in that I am existing in the essence of things; every time there is reason to smile, I hold out my glass vial and capture that drop of oil, that essence, and then I smile. And that is why I have smiled, and so you and I may be smiling at the same time but I am smiling because of that one drop of cherished, treasured oil that I have extracted. When I write, I find no need to memorize an idea, a plot, a sequence of things: no. I must only capture the essence of a feeling or a thought and once I have inhaled that aroma, I know that I have what I need. — C. JoyBell C.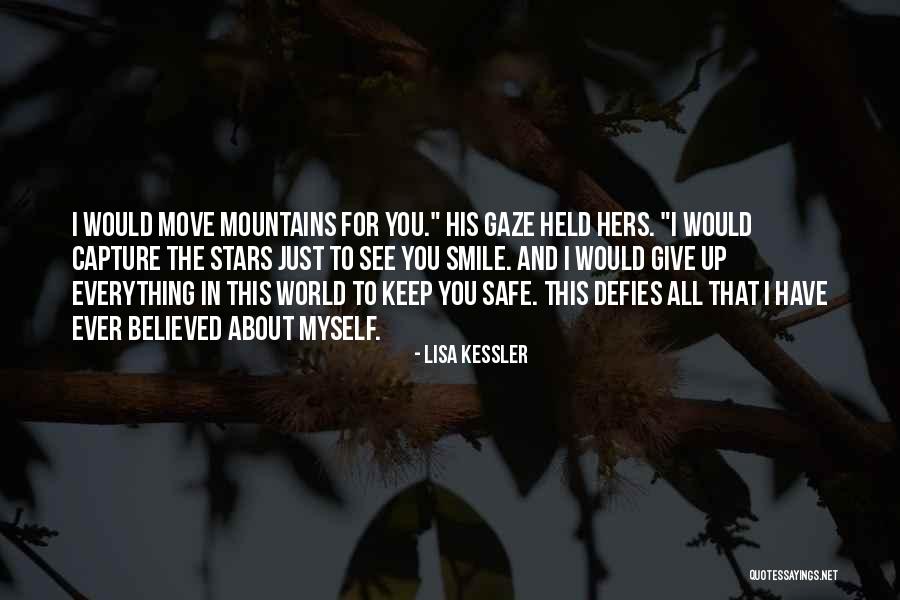 I would move mountains for you." His gaze held hers. "I would capture the stars just to see you smile. And I would give up everything in this world to keep you safe. This defies all that I have ever believed about myself. — Lisa Kessler