Quotes & Sayings About Business Strategies
Enjoy reading and share 44 famous quotes about Business Strategies with everyone.
Top Business Strategies Quotes
In business, there's a constant focus on developing strategies, reviewing executive performance against those strategies each year, engaging with opposing or different points of view, and having intellectual dialogue. — Jeff Raikes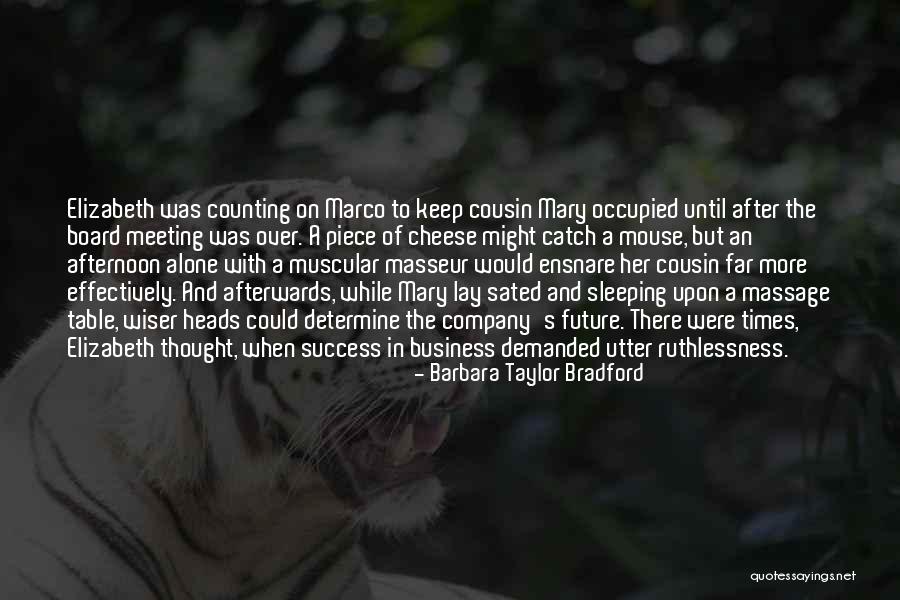 Elizabeth was counting on Marco to keep cousin Mary occupied until after the board meeting was over. A piece of cheese might catch a mouse, but an afternoon alone with a muscular masseur would ensnare her cousin far more effectively. And afterwards, while Mary lay sated and sleeping upon a massage table, wiser heads could determine the company's future. There were times, Elizabeth thought, when success in business demanded utter ruthlessness. — Barbara Taylor Bradford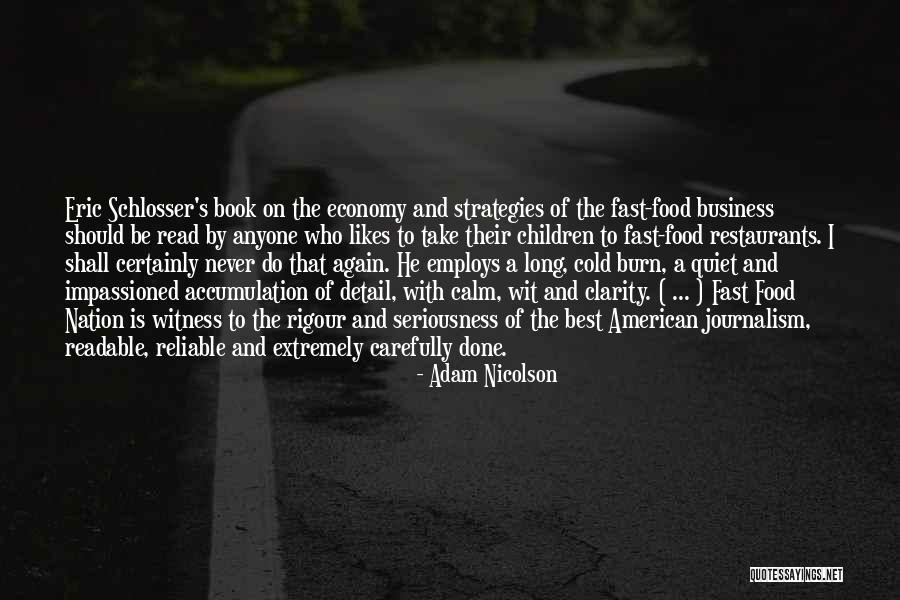 Eric Schlosser's book on the economy and strategies of the fast-food business should be read by anyone who likes to take their children to fast-food restaurants. I shall certainly never do that again. He employs a long, cold burn, a quiet and impassioned accumulation of detail, with calm, wit and clarity. ( ... ) Fast Food Nation is witness to the rigour and seriousness of the best American journalism, readable, reliable and extremely carefully done. — Adam Nicolson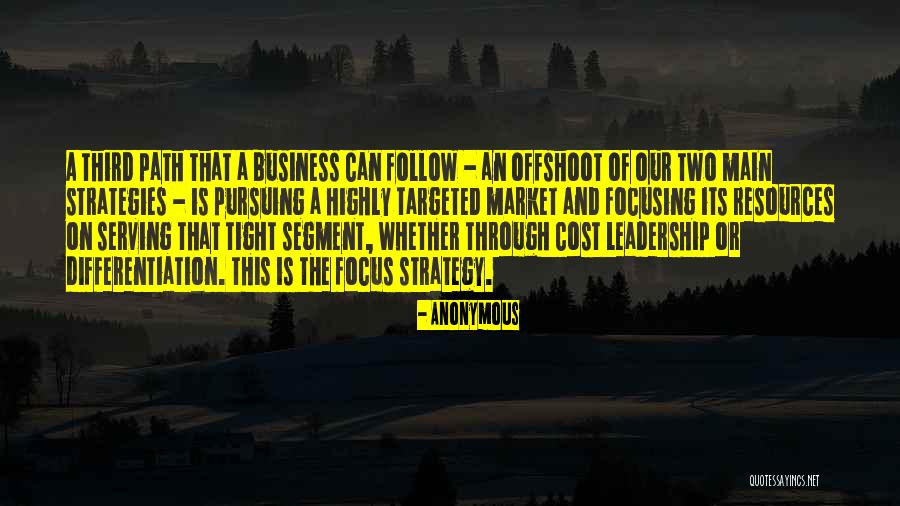 A third path that a business can follow - an offshoot of our two main strategies - is pursuing a highly targeted market and focusing its resources on serving that tight segment, whether through cost leadership or differentiation. This is the focus strategy. — Anonymous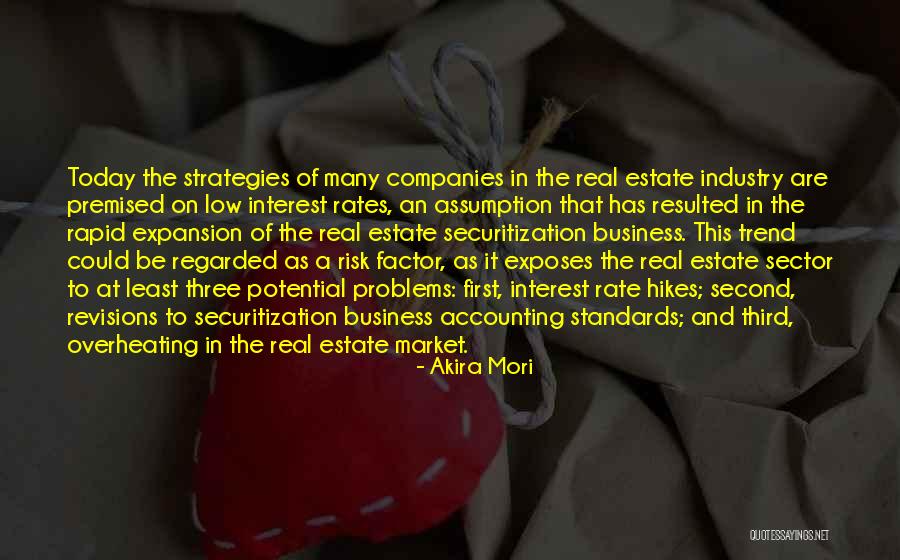 Today the strategies of many companies in the real estate industry are premised on low interest rates, an assumption that has resulted in the rapid expansion of the real estate securitization business. This trend could be regarded as a risk factor, as it exposes the real estate sector to at least three potential problems: first, interest rate hikes; second, revisions to securitization business accounting standards; and third, overheating in the real estate market. — Akira Mori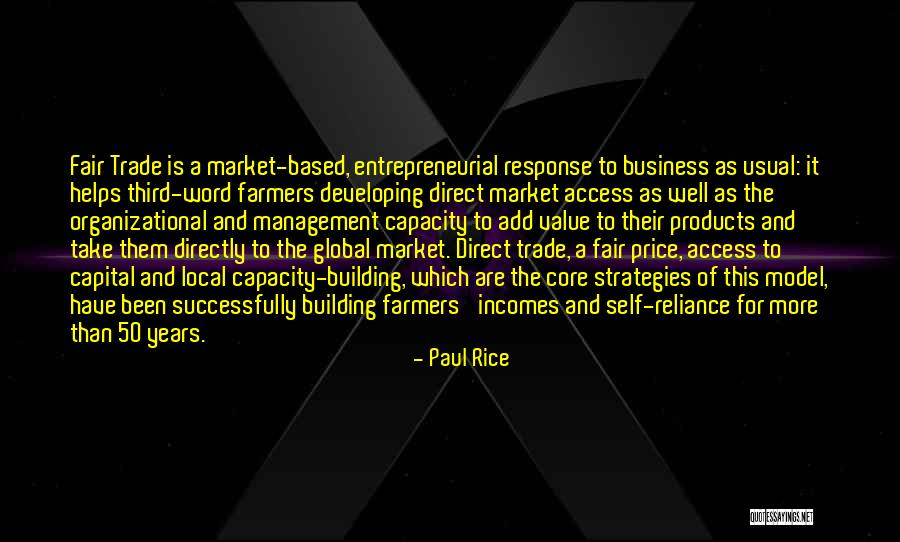 Fair Trade is a market-based, entrepreneurial response to business as usual: it helps third-word farmers developing direct market access as well as the organizational and management capacity to add value to their products and take them directly to the global market. Direct trade, a fair price, access to capital and local capacity-building, which are the core strategies of this model, have been successfully building farmers' incomes and self-reliance for more than 50 years. — Paul Rice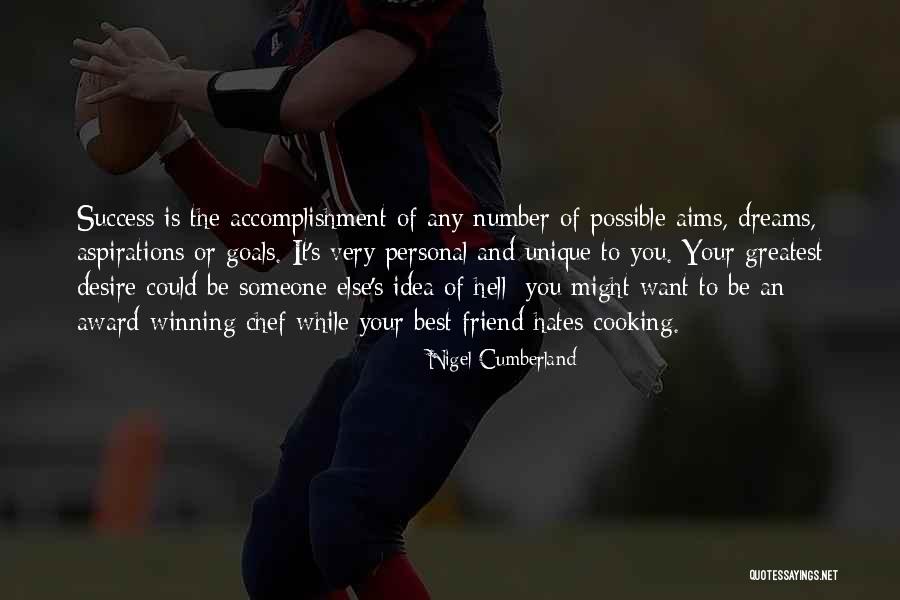 Success is the accomplishment of any number of possible aims, dreams, aspirations or goals. It's very personal and unique to you. Your greatest desire could be someone else's idea of hell; you might want to be an award-winning chef while your best friend hates cooking. — Nigel Cumberland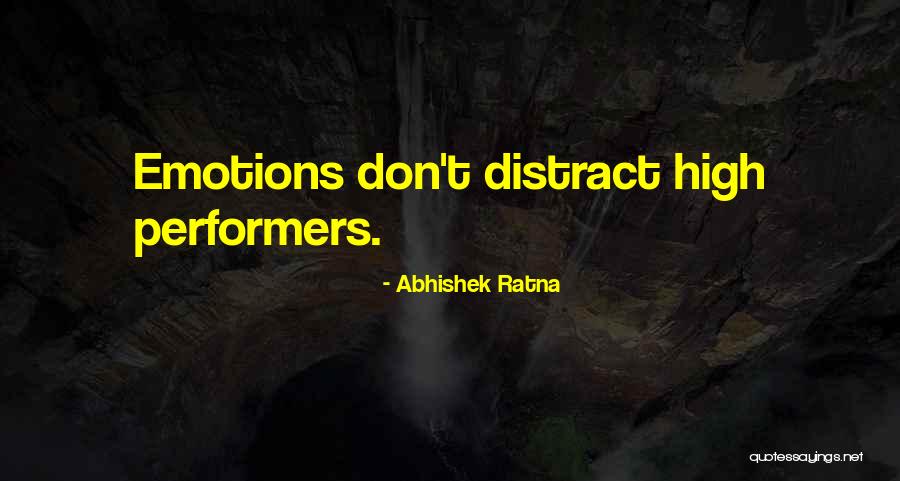 Emotions don't distract high performers. — Abhishek Ratna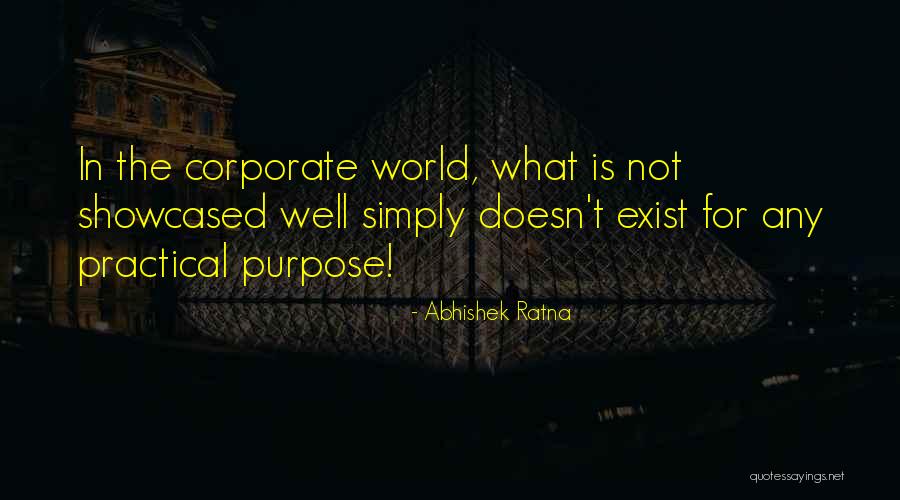 In the corporate world, what is not showcased well simply doesn't exist for any practical purpose! — Abhishek Ratna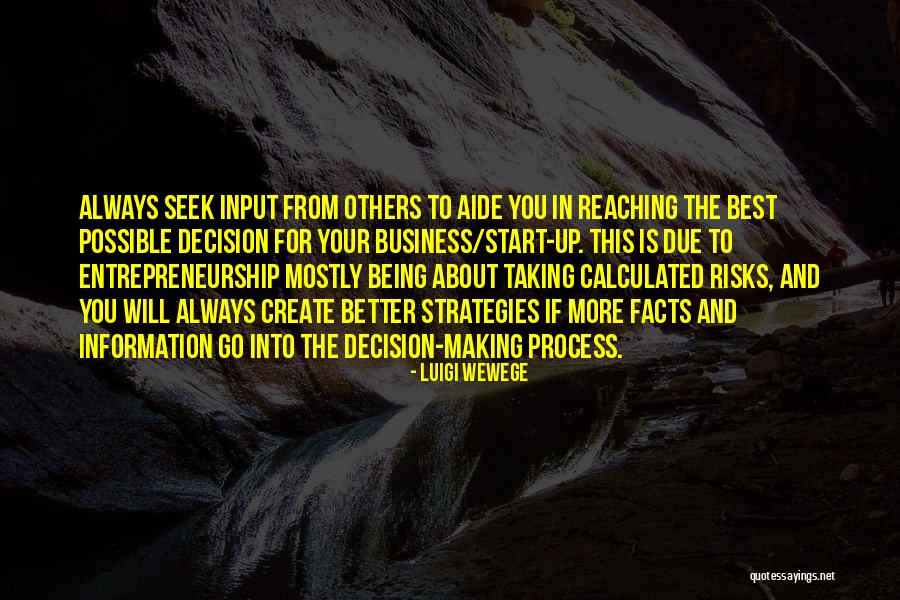 Always seek input from others to aide you in reaching the best possible decision for your business/start-up. This is due to entrepreneurship mostly being about taking calculated risks, and you will always create better strategies if more facts and information go into the decision-making process. — Luigi Wewege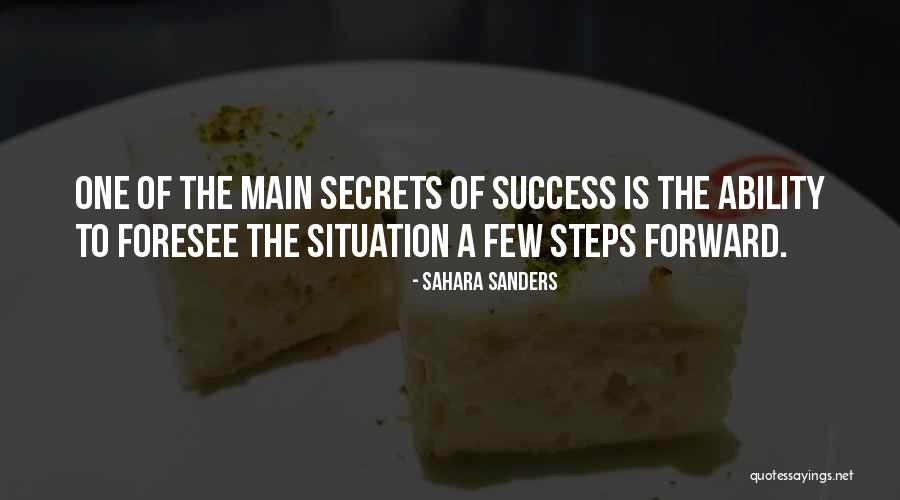 One of the main secrets of success is the ability to foresee the situation a few steps forward. — Sahara Sanders
After 39 years of business, I'm still learning. I go through this every year -identifying new strategies that are extremely important. — Fred DeLuca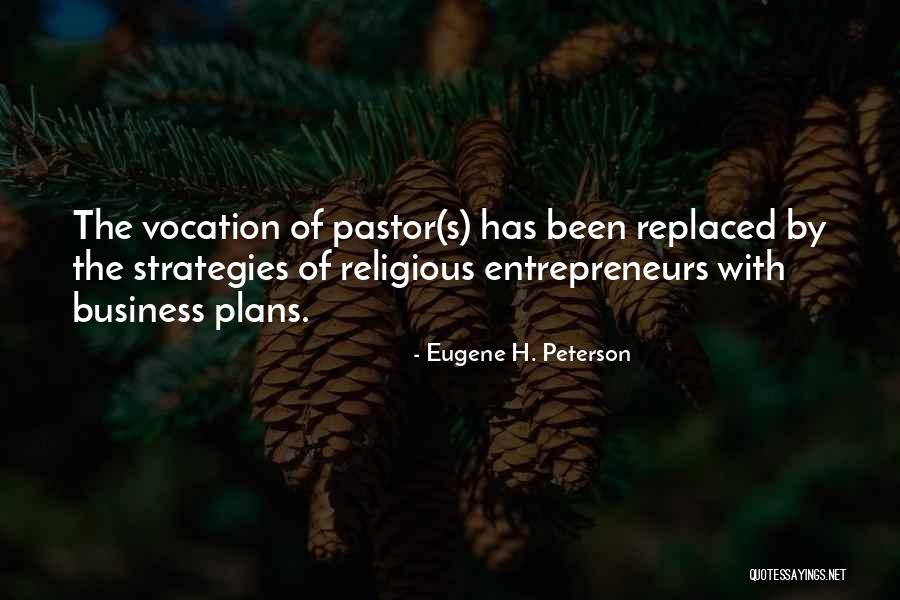 The vocation of pastor(s) has been replaced by the strategies of religious entrepreneurs with business plans. — Eugene H. Peterson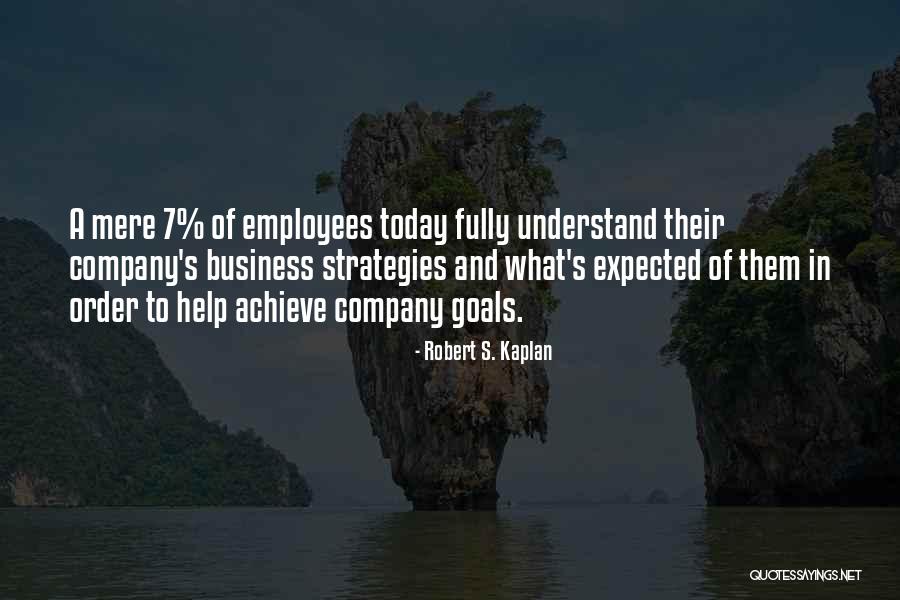 A mere 7% of employees today fully understand their company's business strategies and what's expected of them in order to help achieve company goals. — Robert S. Kaplan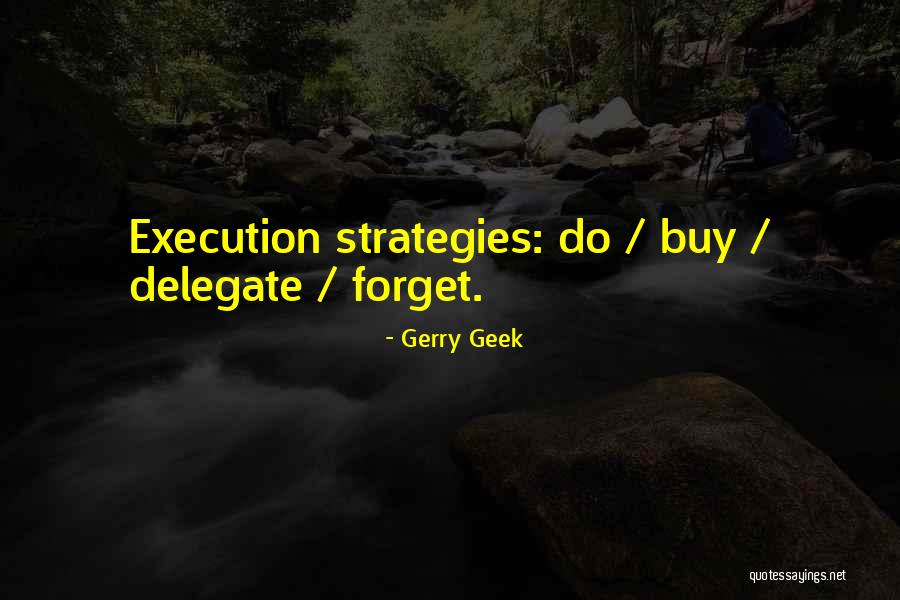 Execution strategies: do / buy / delegate / forget. — Gerry Geek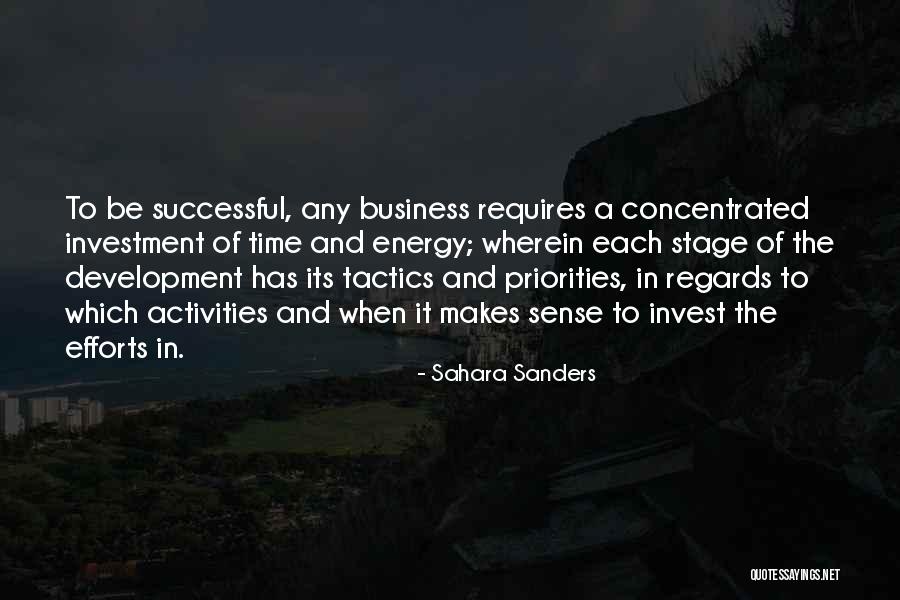 To be successful, any business requires a concentrated investment of time and energy; wherein each stage of the development has its tactics and priorities, in regards to which activities and when it makes sense to invest the efforts in. — Sahara Sanders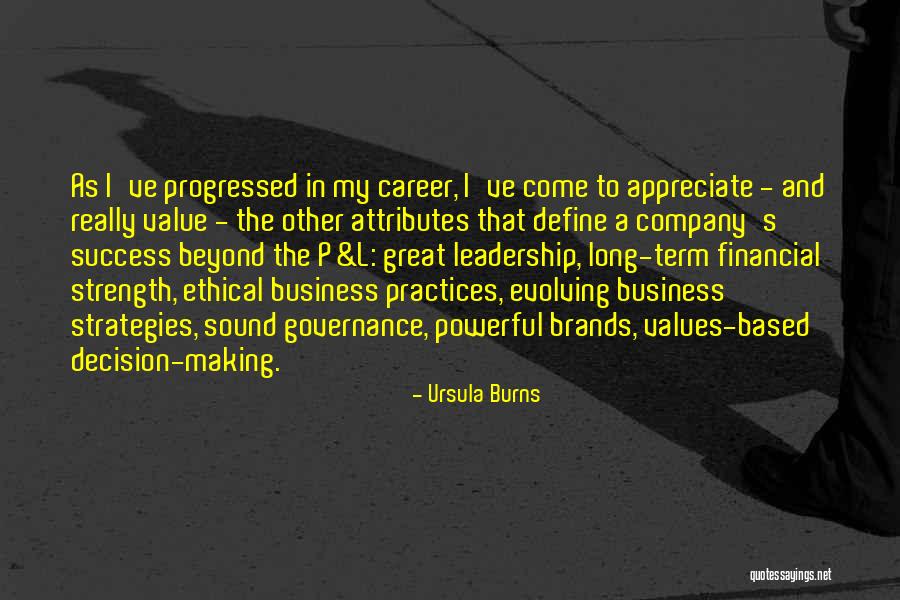 As I've progressed in my career, I've come to appreciate - and really value - the other attributes that define a company's success beyond the P&L: great leadership, long-term financial strength, ethical business practices, evolving business strategies, sound governance, powerful brands, values-based decision-making. — Ursula Burns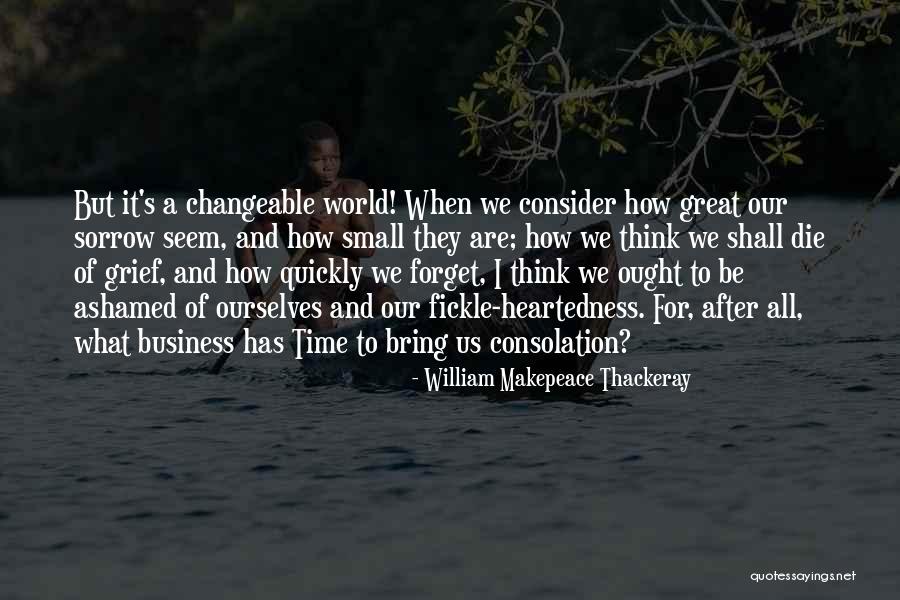 But it's a changeable world! When we consider how great our sorrow seem, and how small they are; how we think we shall die of grief, and how quickly we forget, I think we ought to be ashamed of ourselves and our fickle-heartedness. For, after all, what business has Time to bring us consolation? — William Makepeace Thackeray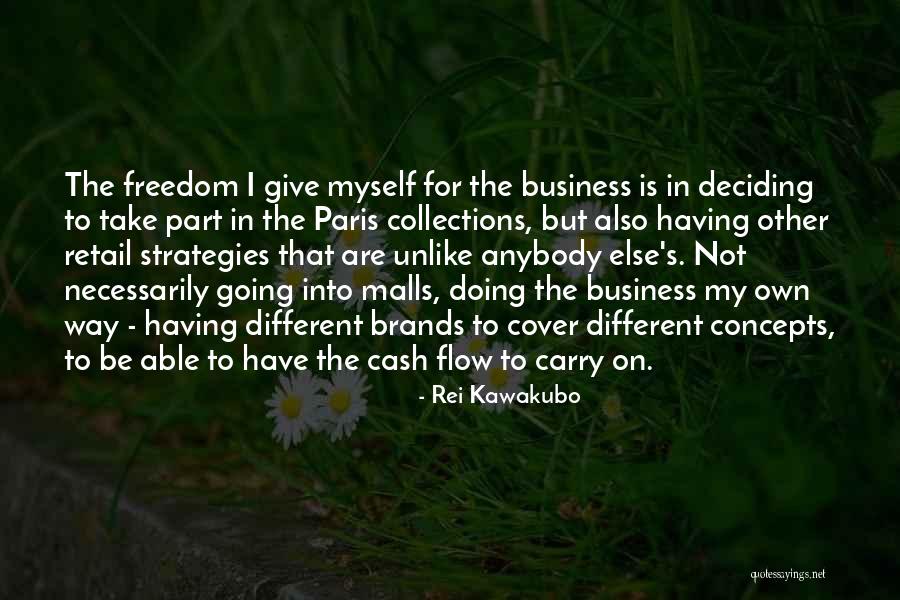 The freedom I give myself for the business is in deciding to take part in the Paris collections, but also having other retail strategies that are unlike anybody else's. Not necessarily going into malls, doing the business my own way - having different brands to cover different concepts, to be able to have the cash flow to carry on. — Rei Kawakubo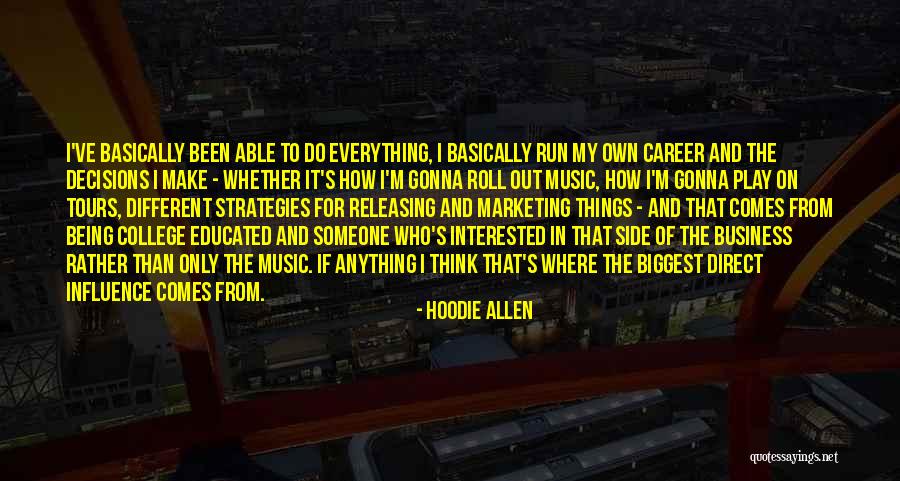 I've basically been able to do everything, I basically run my own career and the decisions I make - whether it's how I'm gonna roll out music, how I'm gonna play on tours, different strategies for releasing and marketing things - and that comes from being college educated and someone who's interested in that side of the business rather than only the music. If anything I think that's where the biggest direct influence comes from. — Hoodie Allen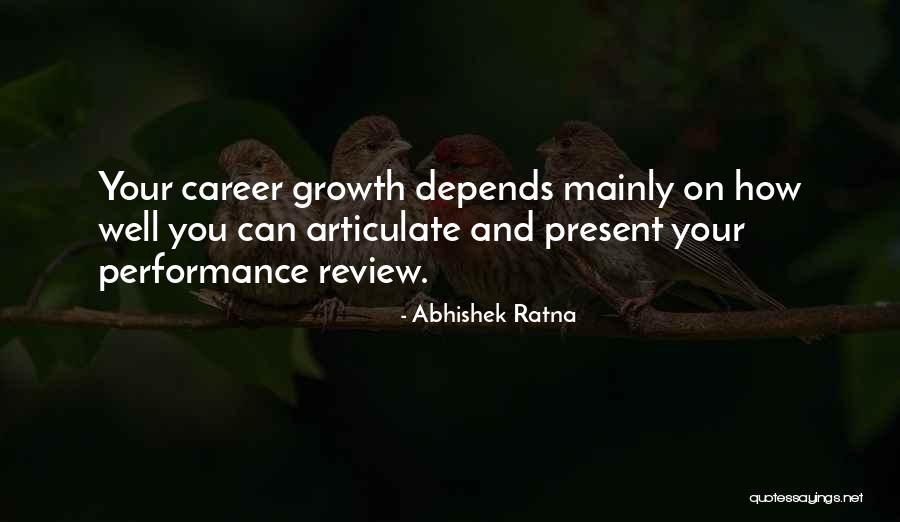 Your career growth depends mainly on how well you can articulate and present your performance review. — Abhishek Ratna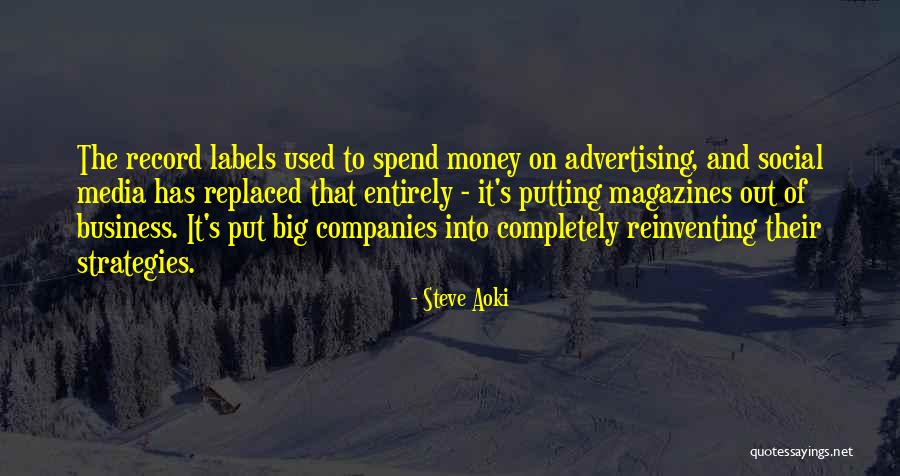 The record labels used to spend money on advertising, and social media has replaced that entirely - it's putting magazines out of business. It's put big companies into completely reinventing their strategies. — Steve Aoki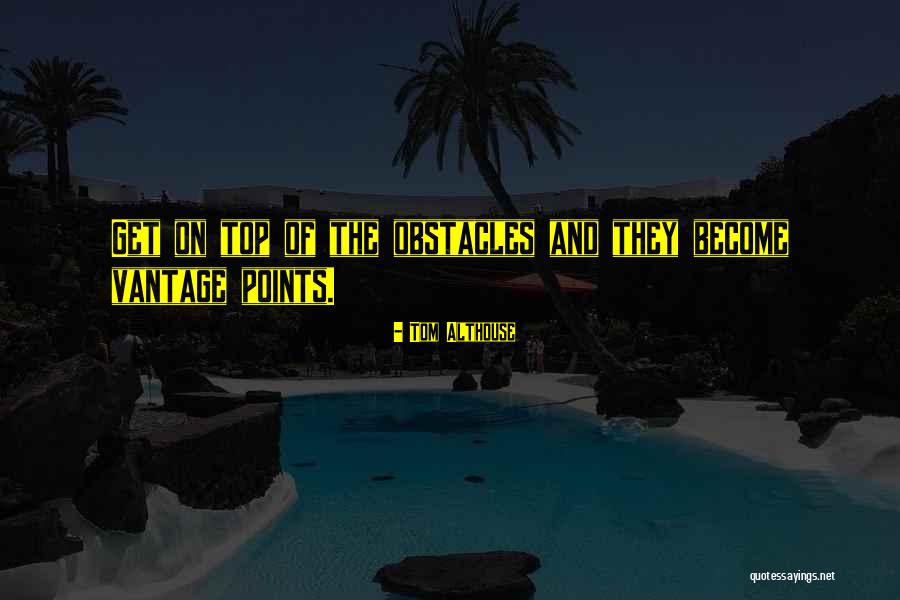 Get on top of the obstacles
and they become vantage points. — Tom Althouse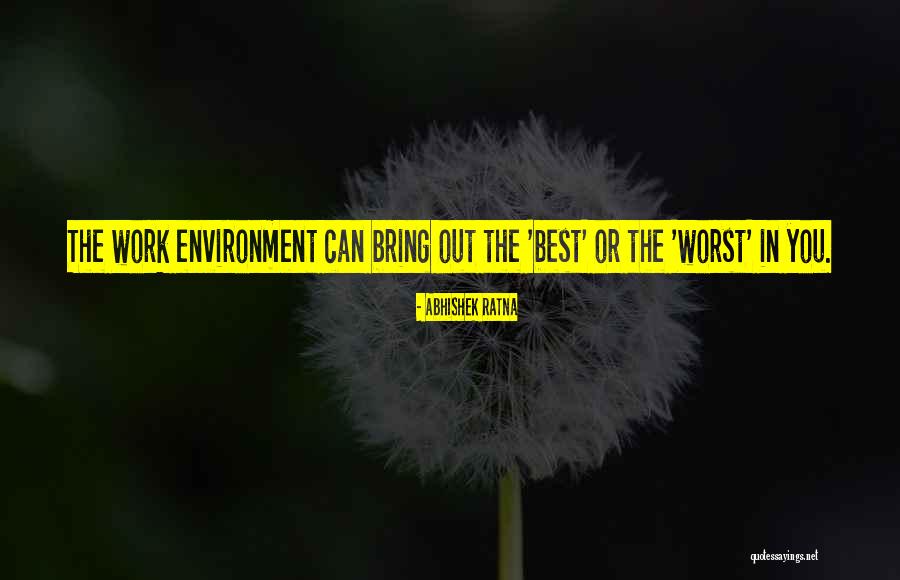 The work environment can bring out the 'best' or the 'worst' in you. — Abhishek Ratna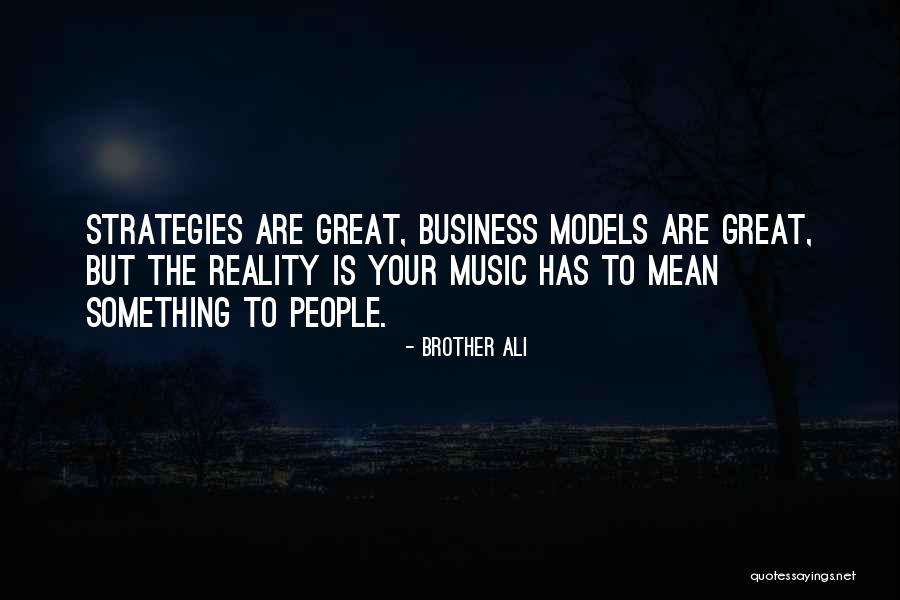 Strategies are great, business models are great, but the reality is your music has to mean something to people. — Brother Ali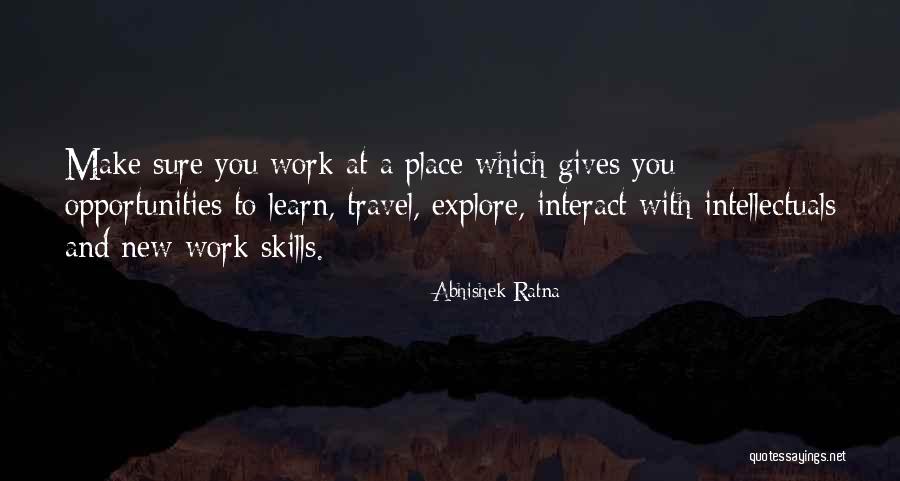 Make sure you work at a place which gives you opportunities to learn, travel, explore, interact with intellectuals and new work skills. — Abhishek Ratna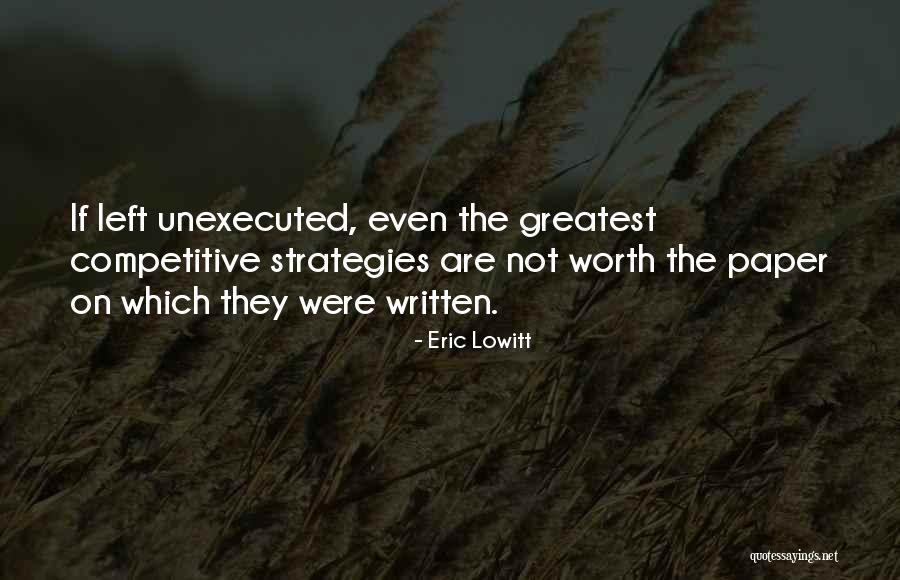 If left unexecuted, even the greatest competitive strategies are not worth the paper on which they were written. — Eric Lowitt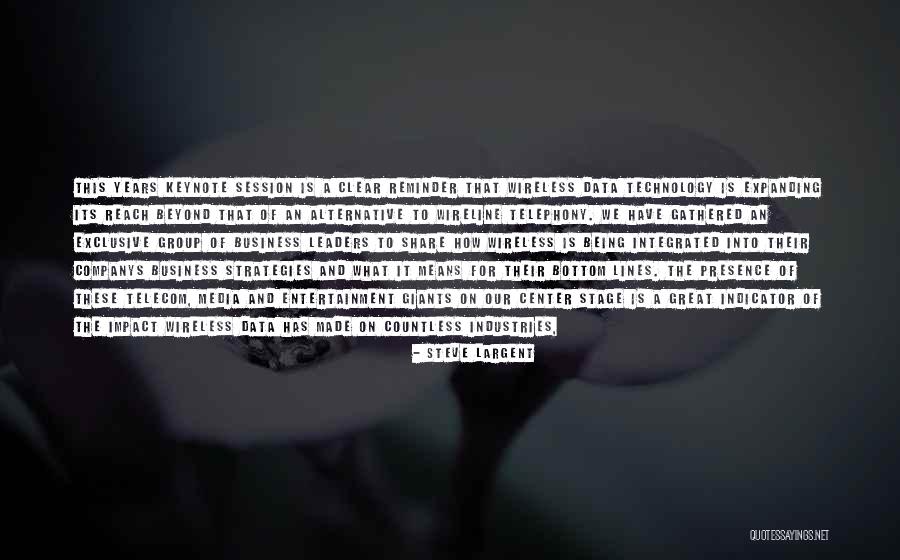 This years keynote session is a clear reminder that wireless data technology is expanding its reach beyond that of an alternative to wireline telephony. We have gathered an exclusive group of business leaders to share how wireless is being integrated into their companys business strategies and what it means for their bottom lines. The presence of these telecom, media and entertainment giants on our center stage is a great indicator of the impact wireless data has made on countless industries, — Steve Largent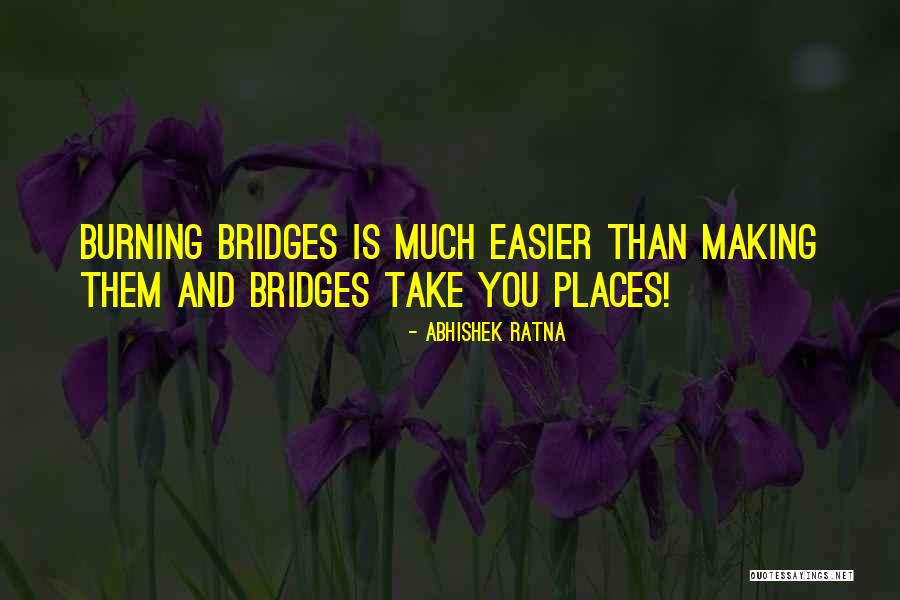 Burning bridges is much easier than making them and bridges take you places! — Abhishek Ratna
Provocative and challenging The Social License makes a compelling case for why companies must look to increase their positive social impact as an integral part of their core business strategies. — Paul Polman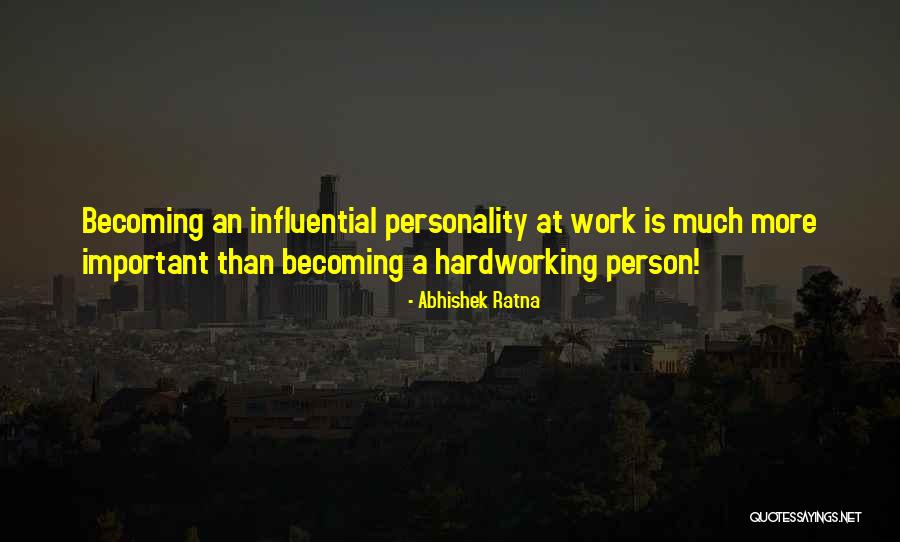 Becoming an influential personality at work is much more important than becoming a hardworking person! — Abhishek Ratna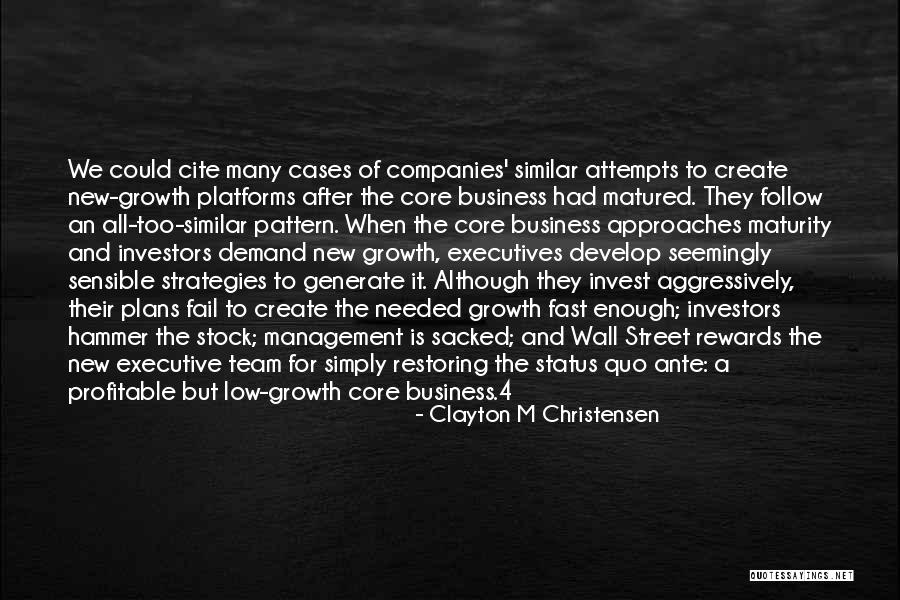 We could cite many cases of companies' similar attempts to create new-growth platforms after the core business had matured. They follow an all-too-similar pattern. When the core business approaches maturity and investors demand new growth, executives develop seemingly sensible strategies to generate it. Although they invest aggressively, their plans fail to create the needed growth fast enough; investors hammer the stock; management is sacked; and Wall Street rewards the new executive team for simply restoring the status quo ante: a profitable but low-growth core business.4 — Clayton M Christensen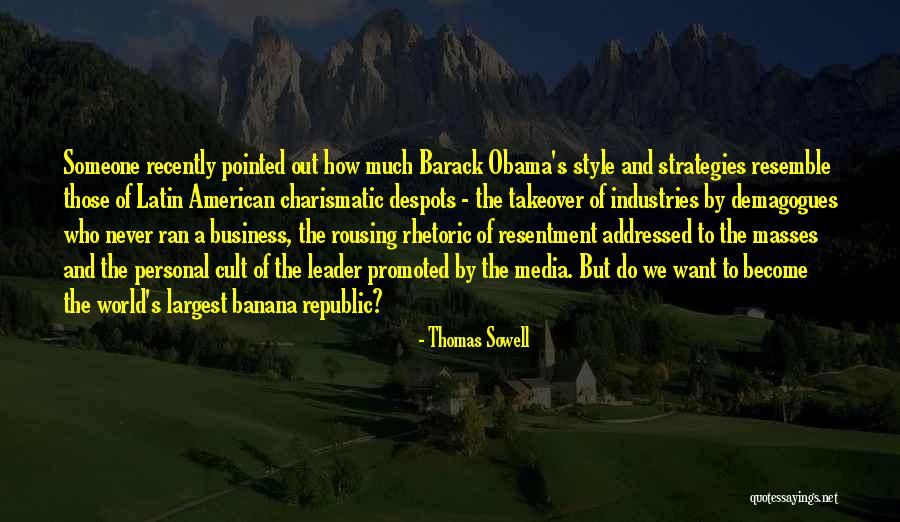 Someone recently pointed out how much Barack Obama's style and strategies resemble those of Latin American charismatic despots - the takeover of industries by demagogues who never ran a business, the rousing rhetoric of resentment addressed to the masses and the personal cult of the leader promoted by the media. But do we want to become the world's largest banana republic? — Thomas Sowell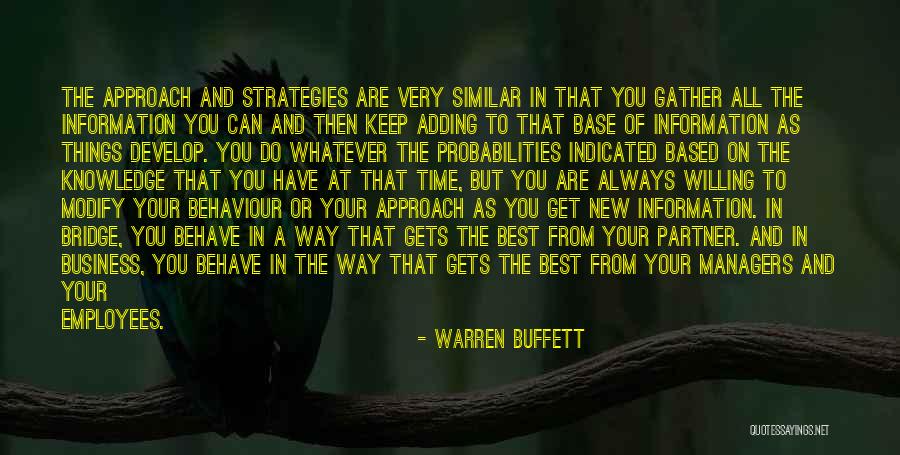 The approach and strategies are very similar in that you gather all the information you can and then keep adding to that base of information as things develop. You do whatever the probabilities indicated based on the knowledge that you have at that time, but you are always willing to modify your behaviour or your approach as you get new information. In bridge, you behave in a way that gets the best from your partner. And in business, you behave in the way that gets the best from your managers and your employees. — Warren Buffett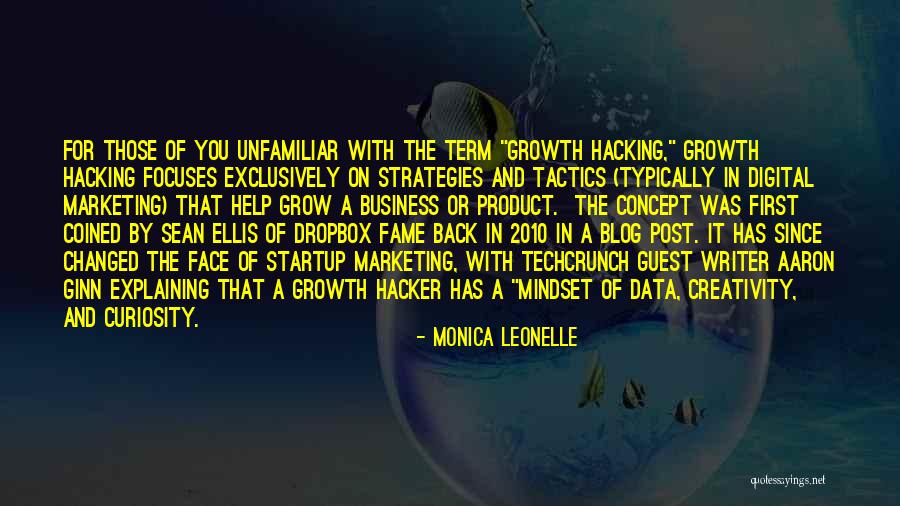 For those of you unfamiliar with the term "growth hacking," growth hacking focuses exclusively on strategies and tactics (typically in digital marketing) that help grow a business or product. The concept was first coined by Sean Ellis of Dropbox fame back in 2010 in a blog post. It has since changed the face of startup marketing, with Techcrunch guest writer Aaron Ginn explaining that a growth hacker has a "mindset of data, creativity, and curiosity. — Monica Leonelle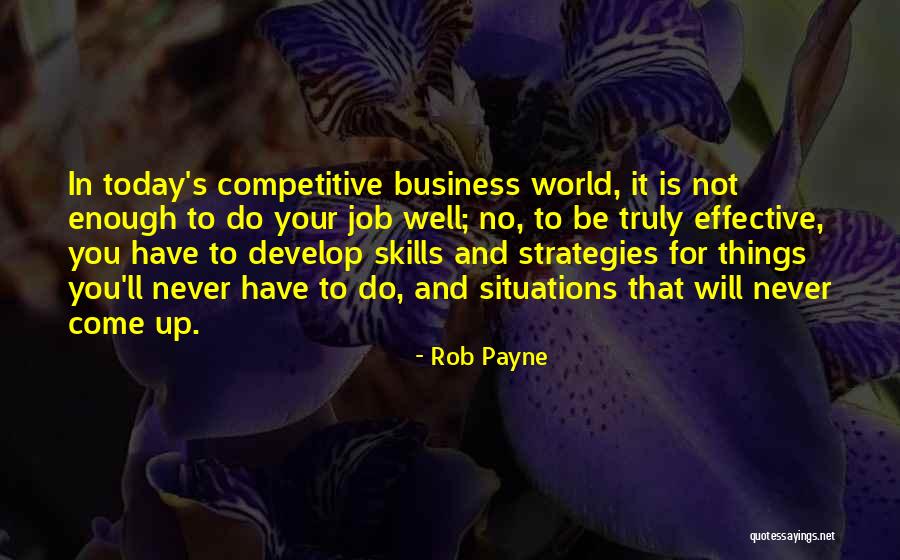 In today's competitive business world, it is not enough to do your job well; no, to be truly effective, you have to develop skills and strategies for things you'll never have to do, and situations that will never come up. — Rob Payne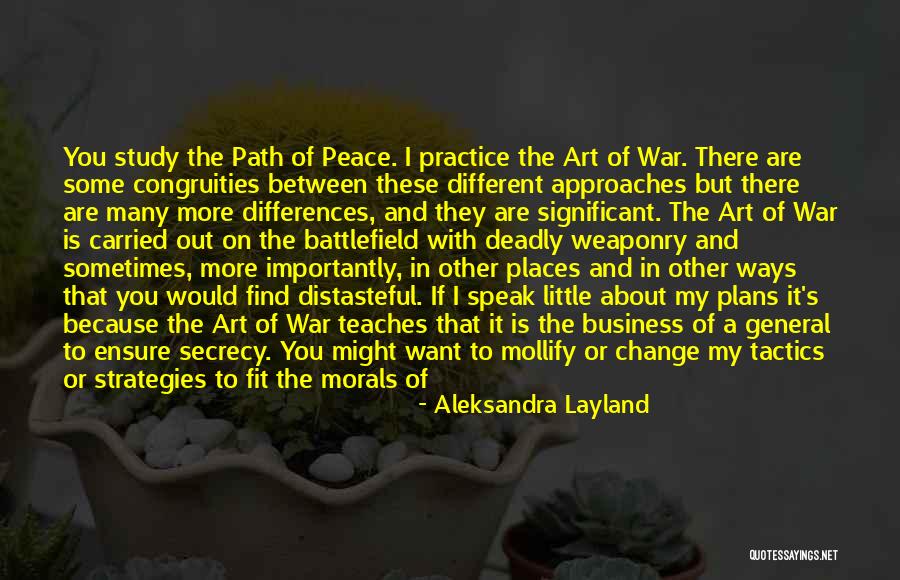 You study the Path of Peace. I practice the Art of War. There are some congruities between these different approaches but there are many more differences, and they are significant. The Art of War is carried out on the battlefield with deadly weaponry and sometimes, more importantly, in other places and in other ways that you would find distasteful. If I speak little about my plans it's because the Art of War teaches that it is the business of a general to ensure secrecy. You might want to mollify or change my tactics or strategies to fit the morals of your peacetime world and I'd be shackled and hampered in seeing the victory won as it should be, as quickly as possible, with as little fighting as possible, and at the lowest cost possible. You cannot bear the consequences of battle and you don't know the resources required. I do. — Aleksandra Layland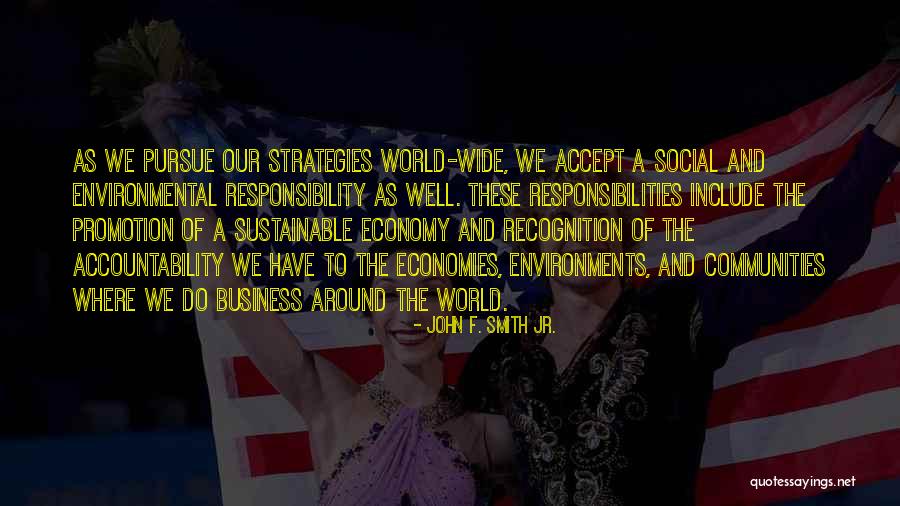 As we pursue our strategies world-wide, we accept a social and environmental responsibility as well. These responsibilities include the promotion of a sustainable economy and recognition of the accountability we have to the economies, environments, and communities where we do business around the world. — John F. Smith Jr.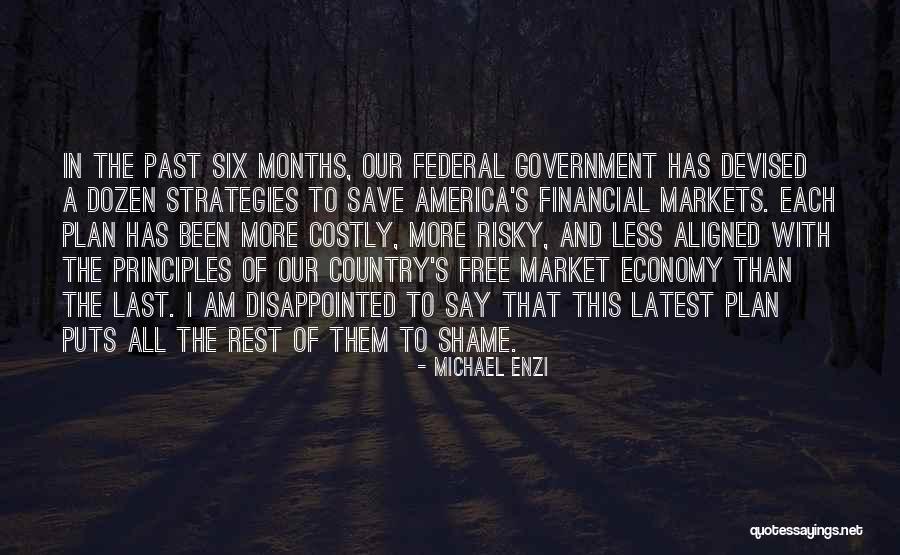 In the past six months, our federal government has devised a dozen strategies to save America's financial markets. Each plan has been more costly, more risky, and less aligned with the principles of our country's free market economy than the last. I am disappointed to say that this latest plan puts all the rest of them to shame. — Michael Enzi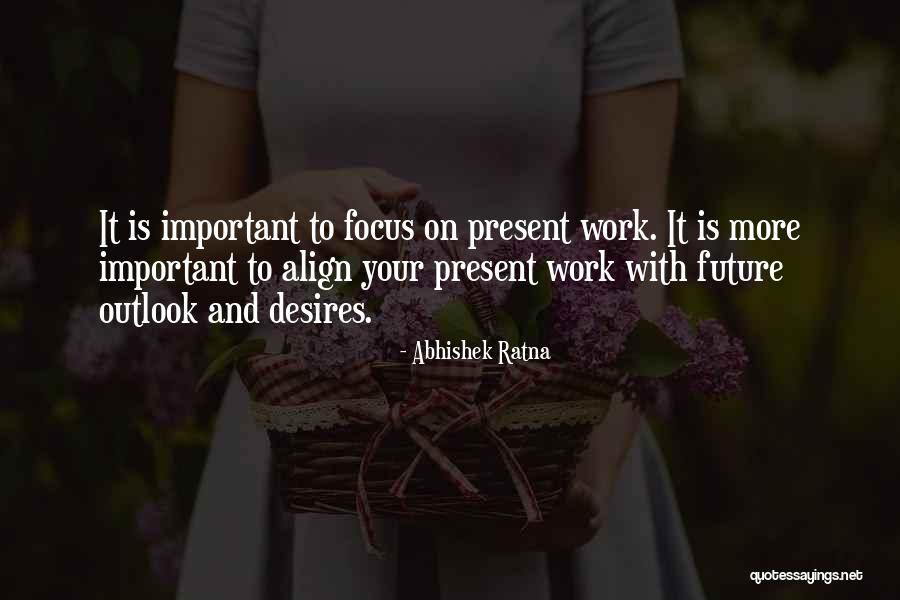 It is important to focus on present work. It is more important to align your present work with future outlook and desires. — Abhishek Ratna
Thall identified the things he loves most about his work - developing products and creating growth strategies - and he finds ways to outsource other tasks. The brand currently has 14 staff members working in San Diego who specialize in things like inventory management and human resources, which are aspects of the business Thall did not feel equipped to handle himself. "It's easy for a passion project to quickly turn into just another job if you are forced to perform tasks you don't enjoy every day," Thall says. — Anonymous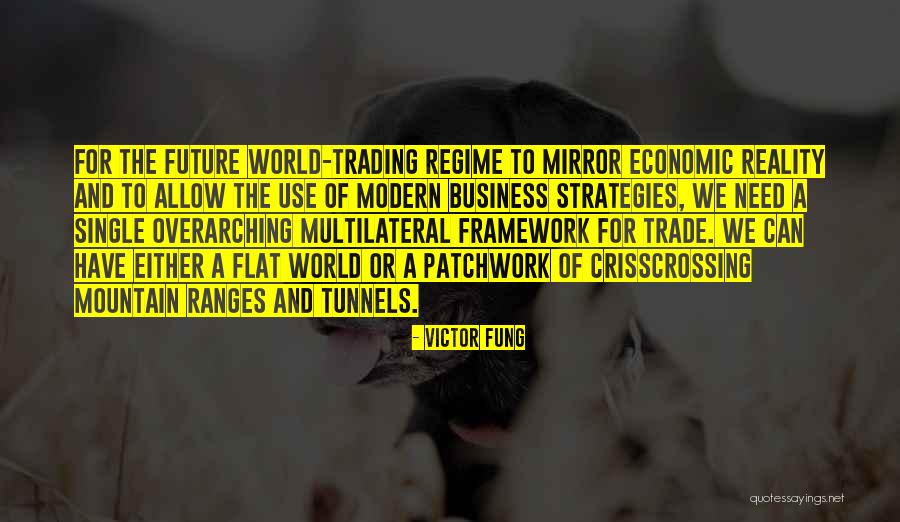 For the future world-trading regime to mirror economic reality and to allow the use of modern business strategies, we need a single overarching multilateral framework for trade. We can have either a flat world or a patchwork of crisscrossing mountain ranges and tunnels. — Victor Fung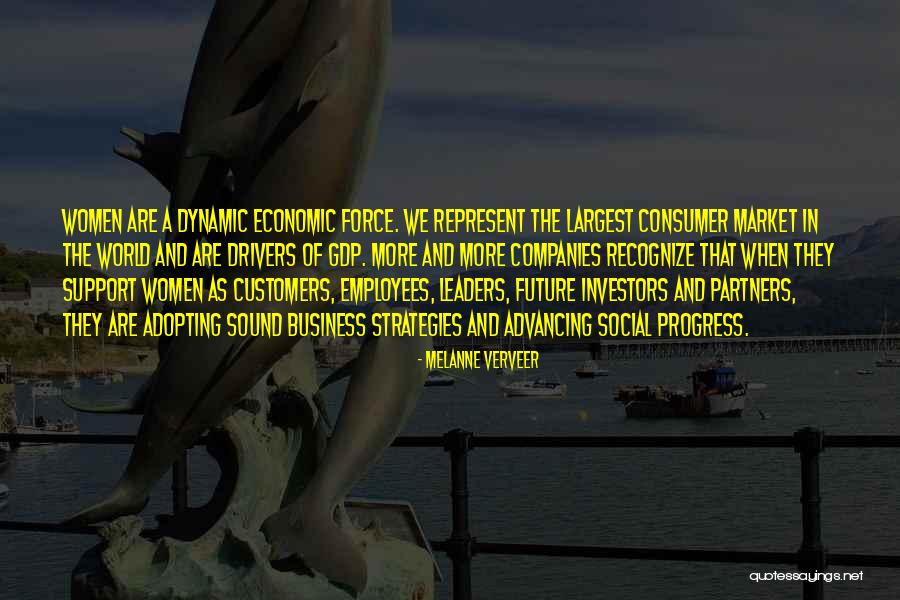 Women are a dynamic economic force. We represent the largest consumer market in the world and are drivers of GDP. More and more companies recognize that when they support women as customers, employees, leaders, future investors and partners, they are adopting sound business strategies and advancing social progress. — Melanne Verveer