Best Doomsday Quotes & Sayings
Enjoy reading and share 34 famous quotes about Best Doomsday with everyone.
Top Best Doomsday Quotes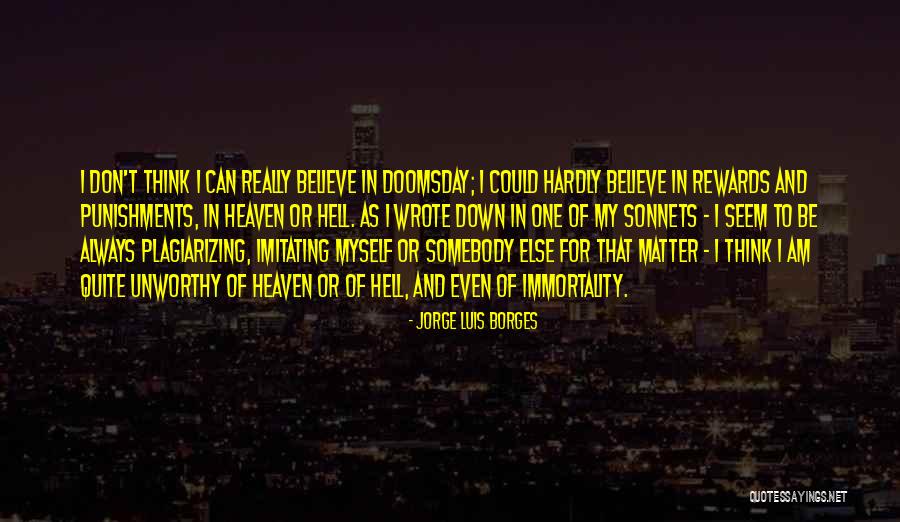 I don't think I can really believe in doomsday; I could hardly believe in rewards and punishments, in heaven or hell. As I wrote down in one of my sonnets - I seem to be always plagiarizing, imitating myself or somebody else for that matter - I think I am quite unworthy of heaven or of hell, and even of immortality. — Jorge Luis Borges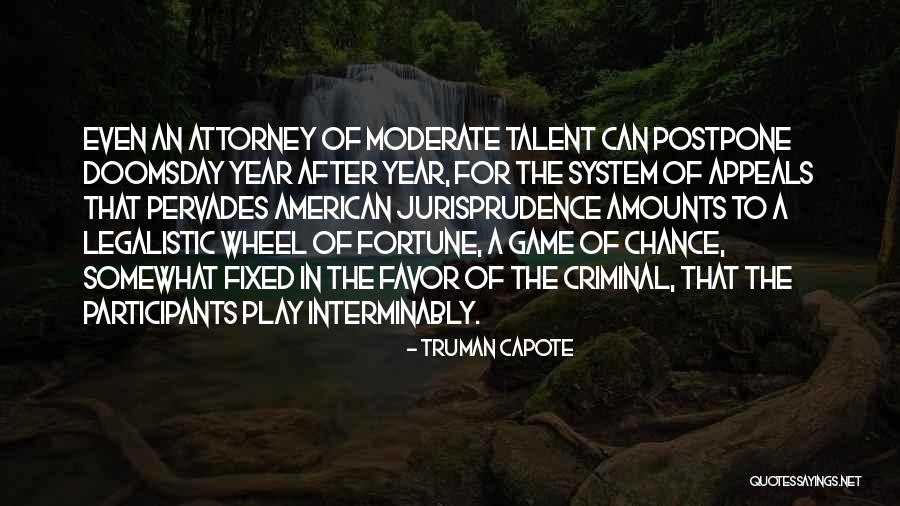 Even an attorney of moderate talent can postpone doomsday year after year, for the system of appeals that pervades American jurisprudence amounts to a legalistic wheel of fortune, a game of
chance, somewhat fixed in the favor of the criminal, that the participants play interminably. — Truman Capote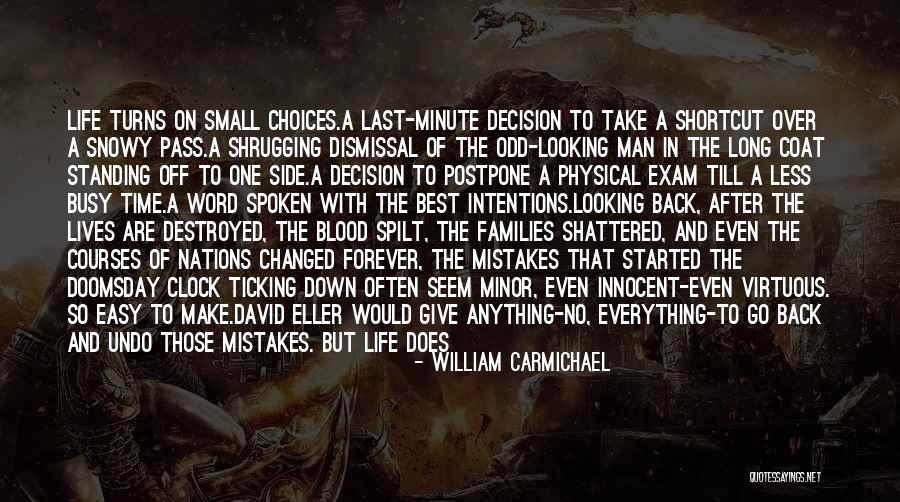 Life turns on small choices.
A last-minute decision to take a shortcut over a snowy pass.
A shrugging dismissal of the odd-looking man in the long coat standing off to one side.
A decision to postpone a physical exam till a less busy time.
A word spoken with the best intentions.
Looking back, after the lives are destroyed, the blood spilt, the families shattered, and even the courses of nations changed forever, the mistakes that started the doomsday clock ticking down often seem minor, even innocent-even virtuous. So easy to make.
David Eller would give anything-no, everything-to go back and undo those mistakes. But life does not give us that chance. Like everyone else, he has no choice but to dangle from the hand of that clock, trying in vain to pull them backward as they tick inexorably toward zero. — William Carmichael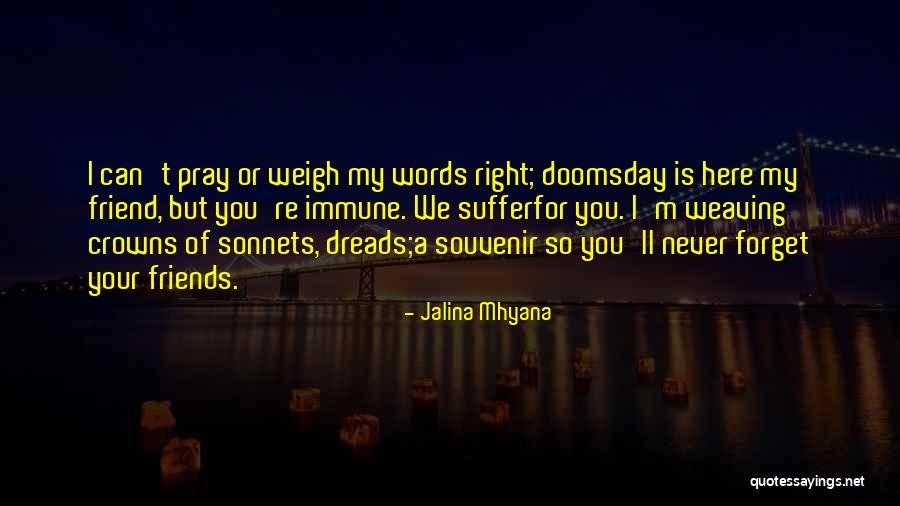 I can't pray or weigh my words right; doomsday
is here my friend, but you're immune. We suffer
for you. I'm weaving crowns of sonnets, dreads;
a souvenir so you'll never forget your friends. — Jalina Mhyana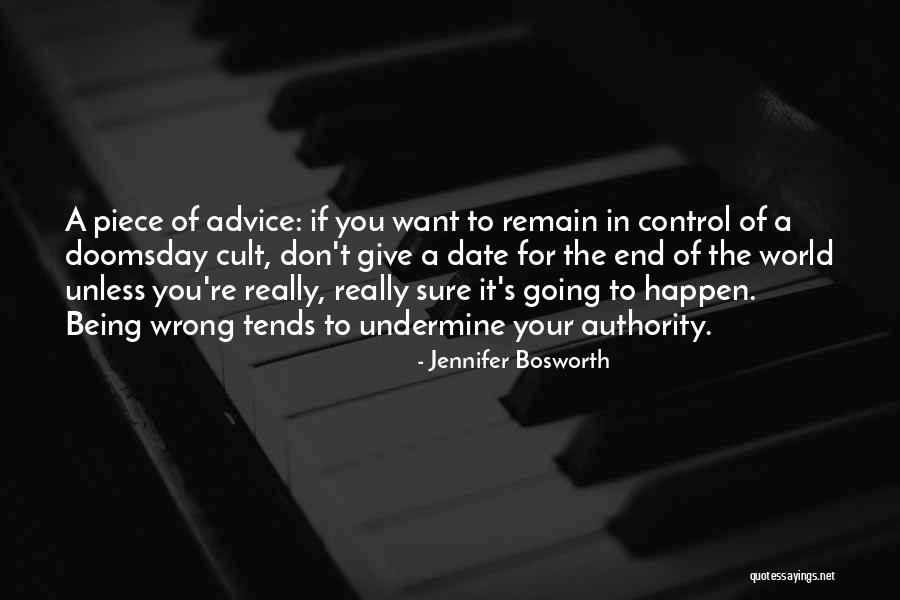 A piece of advice: if you want to remain in control of a doomsday cult, don't give a date for the end of the world unless you're really, really sure it's going to happen. Being wrong tends to undermine your authority. — Jennifer Bosworth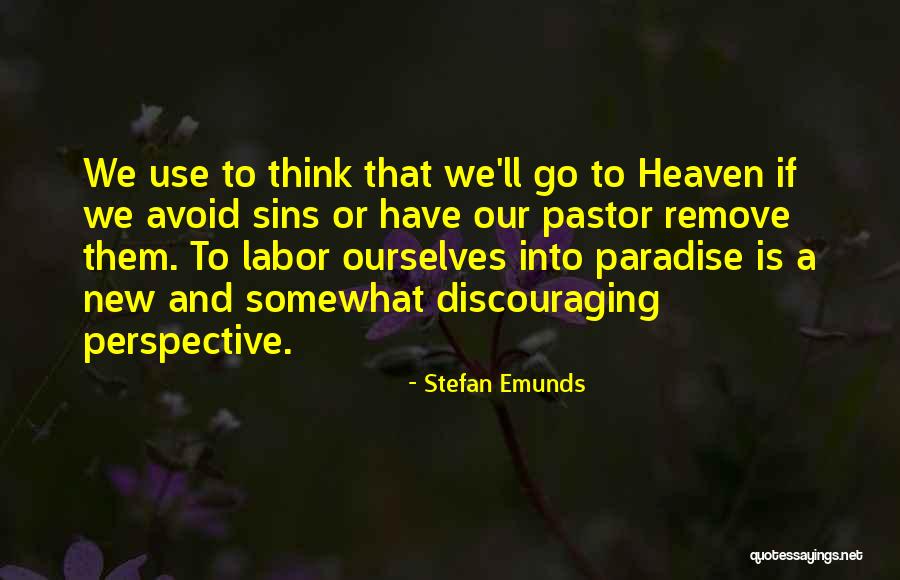 We use to think that we'll go to Heaven if we avoid sins or have our pastor remove them. To labor ourselves into paradise is a new and somewhat discouraging perspective. — Stefan Emunds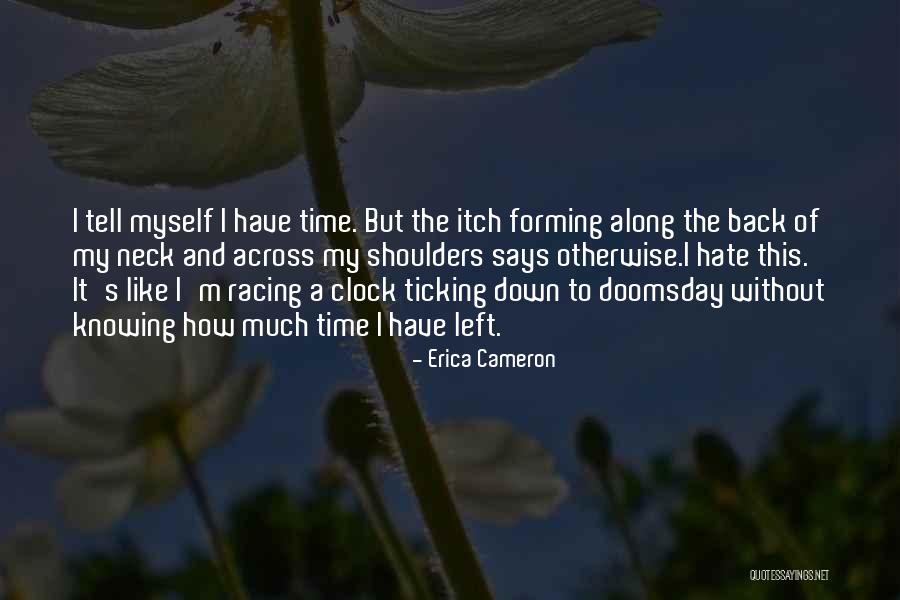 I tell myself I have time. But the itch forming along the back of my neck and across my shoulders says otherwise.
I hate this. It's like I'm racing a clock ticking down to doomsday without knowing how much time I have left. — Erica Cameron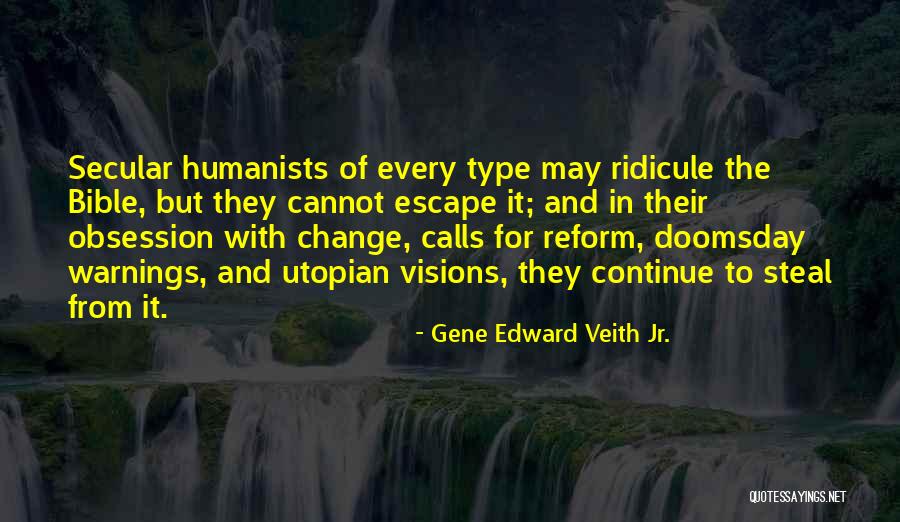 Secular humanists of every type may ridicule the Bible, but they cannot escape it; and in their obsession with change, calls for reform, doomsday warnings, and utopian visions, they continue to steal from it. — Gene Edward Veith Jr.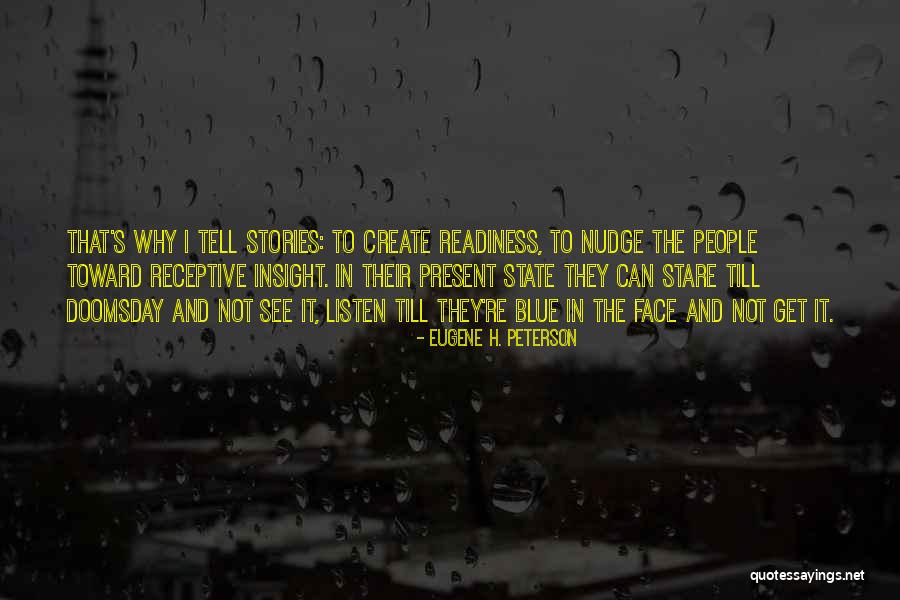 That's why I tell stories: to create readiness, to nudge the people toward receptive insight. In their present state they can stare till doomsday and not see it, listen till they're blue in the face and not get it. — Eugene H. Peterson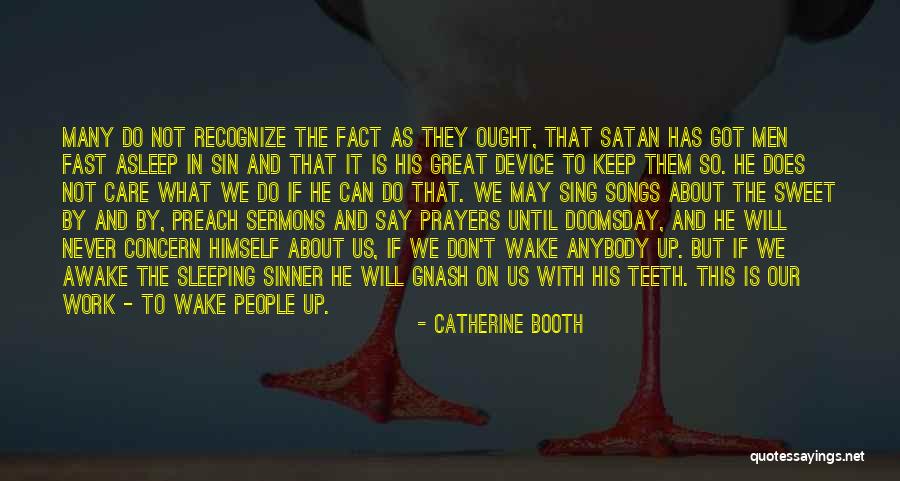 Many do not recognize the fact as they ought, that Satan has got men fast asleep in sin and that it is his great device to keep them so. He does not care what we do if he can do that. We may sing songs about the sweet by and by, preach sermons and say prayers until doomsday, and he will never concern himself about us, if we don't wake anybody up. But if we awake the sleeping sinner he will gnash on us with his teeth. This is our work - to wake people up. — Catherine Booth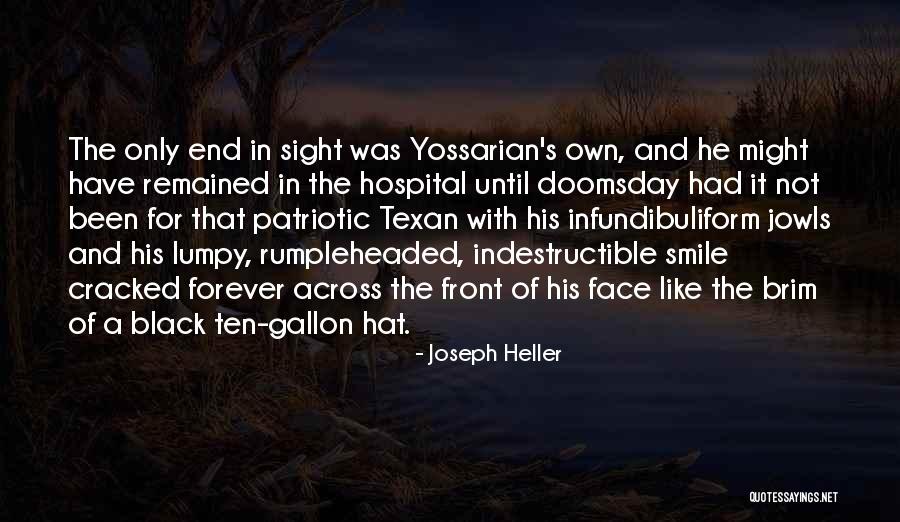 The only end in sight was Yossarian's own, and he might have remained in the hospital until doomsday had it not been for that patriotic Texan with his infundibuliform jowls and his lumpy, rumpleheaded, indestructible smile cracked forever across the front of his face like the brim of a black ten-gallon hat. — Joseph Heller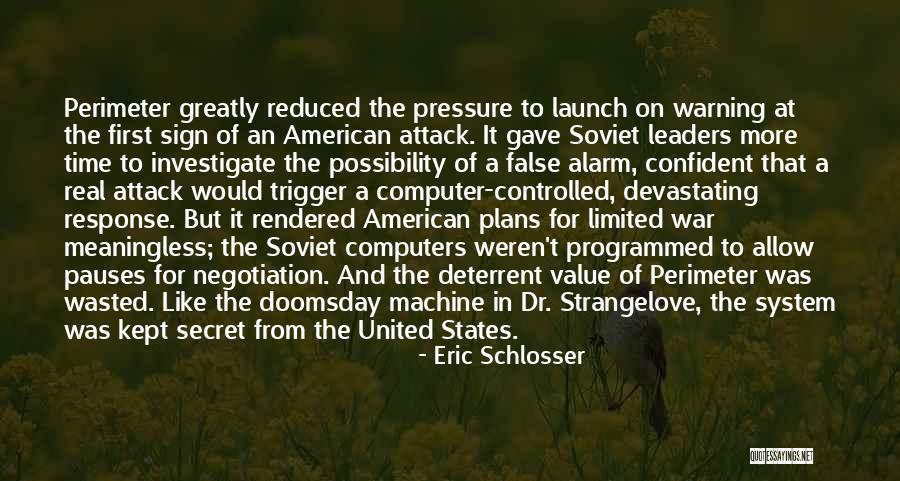 Perimeter greatly reduced the pressure to launch on warning at the first sign of an American attack. It gave Soviet leaders more time to investigate the possibility of a false alarm, confident that a real attack would trigger a computer-controlled, devastating response. But it rendered American plans for limited war meaningless; the Soviet computers weren't programmed to allow pauses for negotiation. And the deterrent value of Perimeter was wasted. Like the doomsday machine in Dr. Strangelove, the system was kept secret from the United States. — Eric Schlosser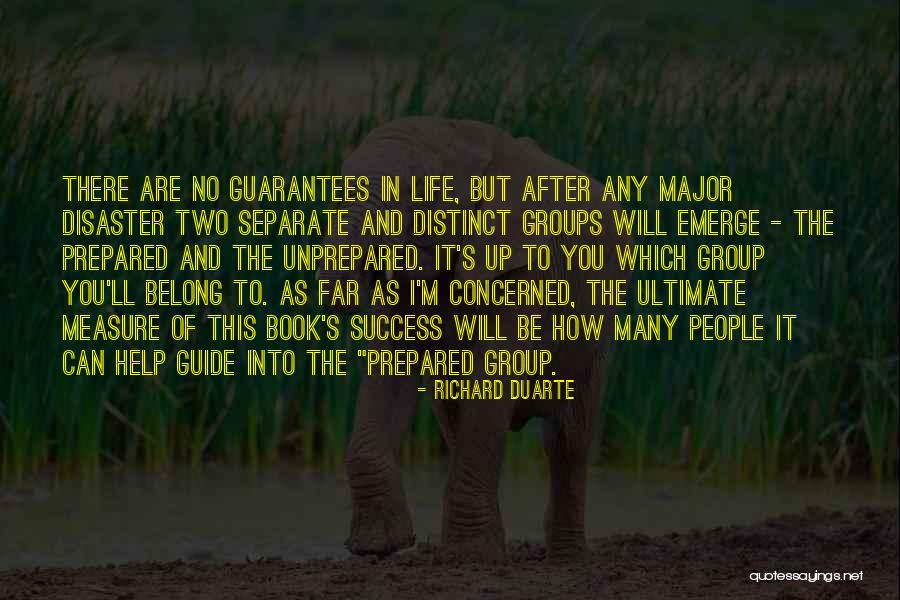 There are no guarantees in life, but after any major disaster two separate and distinct groups will emerge - the Prepared and the Unprepared. It's up to you which group you'll belong to. As far as I'm concerned, the ultimate measure of this book's success will be how many people it can help guide into the "Prepared group. — Richard Duarte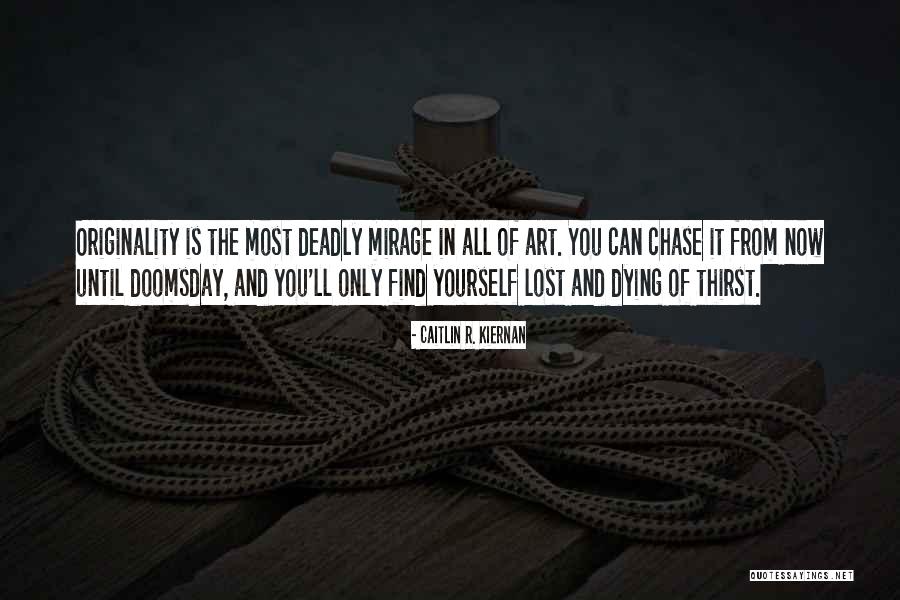 Originality is the most deadly mirage in all of art. You can chase it from now until doomsday, and you'll only find yourself lost and dying of thirst. — Caitlin R. Kiernan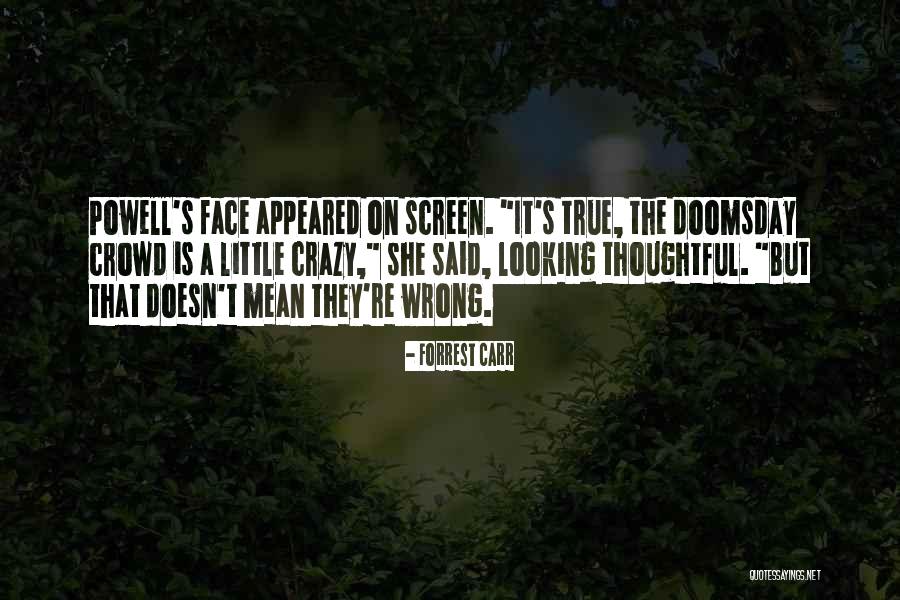 Powell's face appeared on screen. "It's true, the doomsday crowd is a little crazy," she said, looking thoughtful. "But that doesn't mean they're wrong. — Forrest Carr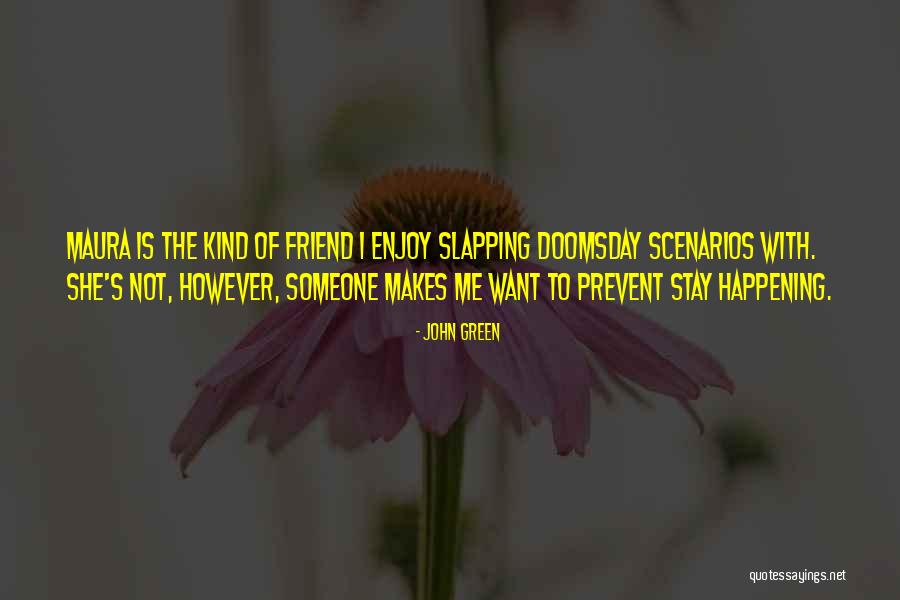 Maura is the kind of friend I enjoy slapping doomsday scenarios with. She's not, however, someone makes me want to prevent stay happening. — John Green
I don't know about you, but I believe that in our present time we are definitely shaking things up with human fate in this world. — Kat Lahr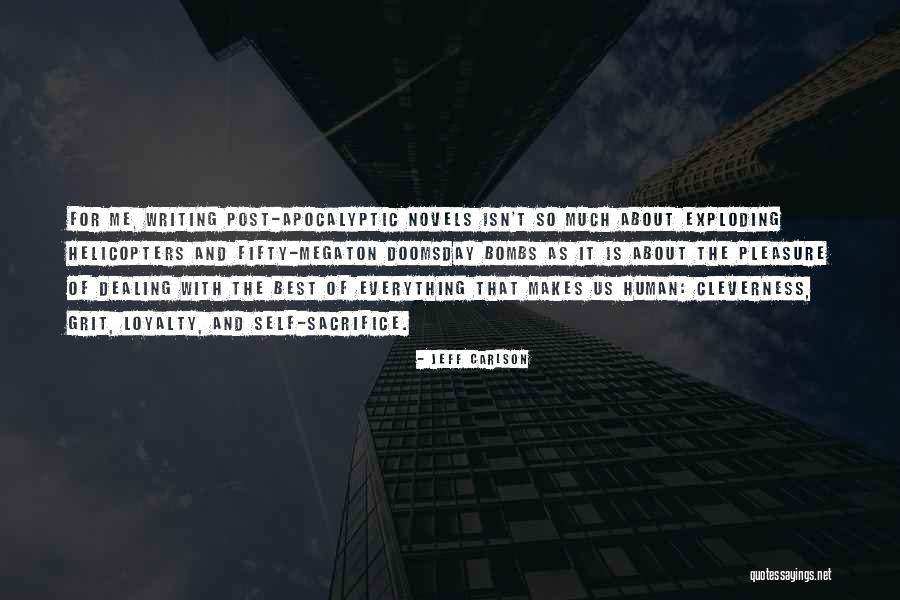 For me, writing post-apocalyptic novels isn't so much about exploding helicopters and fifty-megaton doomsday bombs as it is about the pleasure of dealing with the best of everything that makes us human: cleverness, grit, loyalty, and self-sacrifice. — Jeff Carlson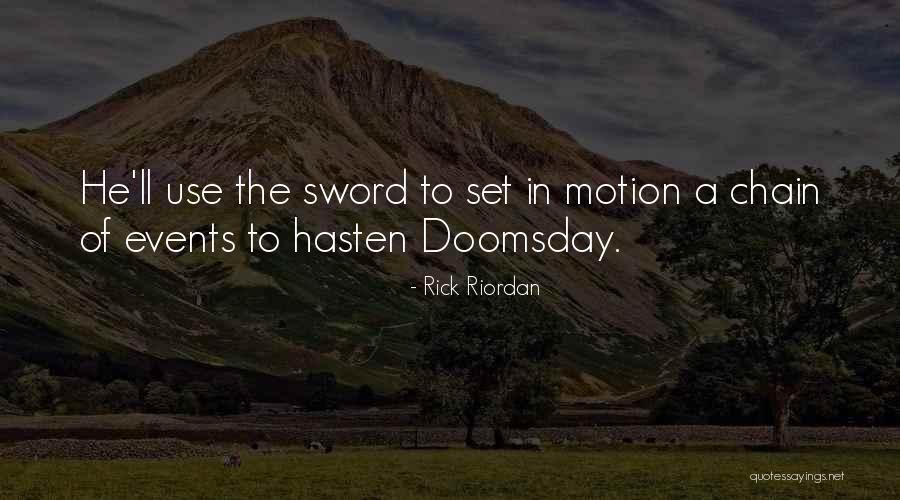 He'll use the sword to set in motion a chain of events to hasten Doomsday. — Rick Riordan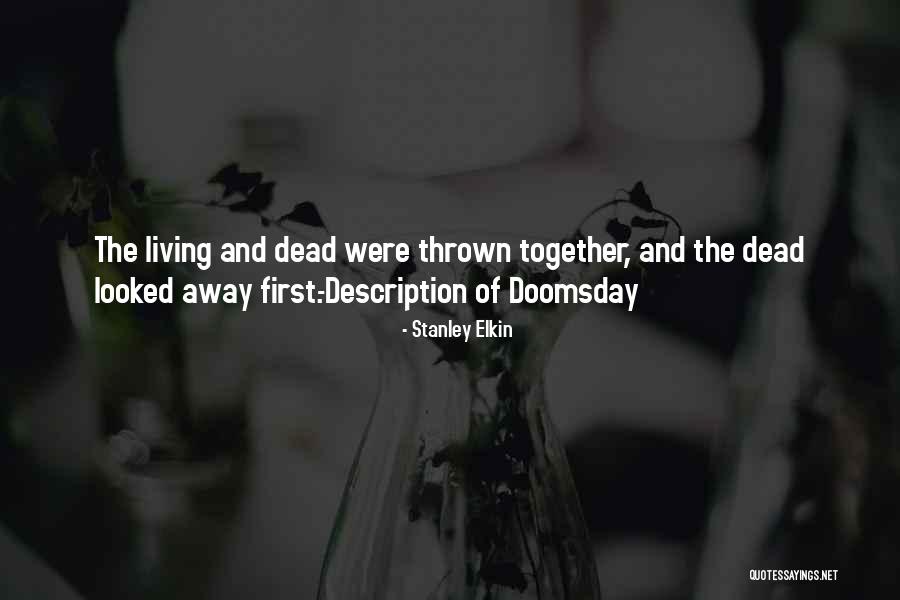 The living and dead were thrown together, and the dead looked away first.

-Description of Doomsday — Stanley Elkin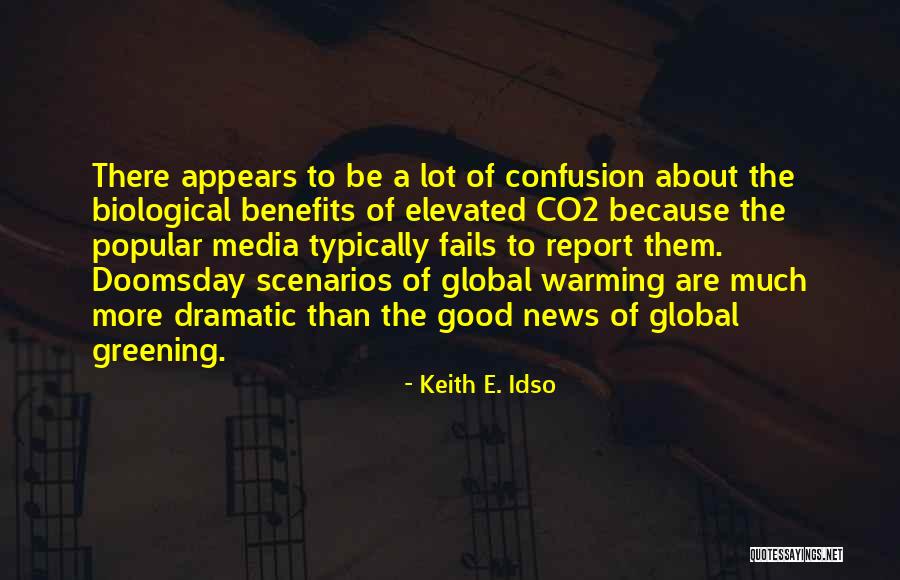 There appears to be a lot of confusion about the biological benefits of elevated CO2 because the popular media typically fails to report them. Doomsday scenarios of global warming are much more dramatic than the good news of global greening. — Keith E. Idso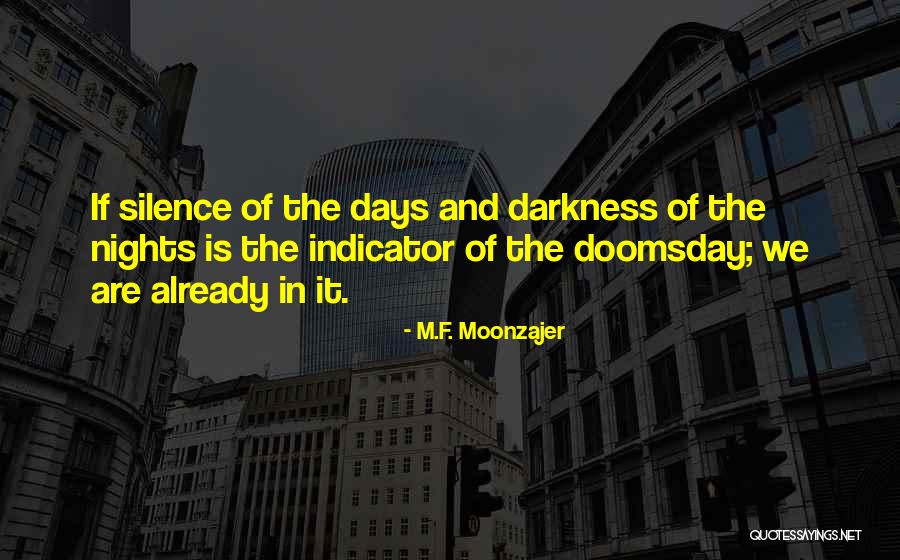 If silence of the days and darkness of the nights is the indicator of the doomsday; we are already in it. — M.F. Moonzajer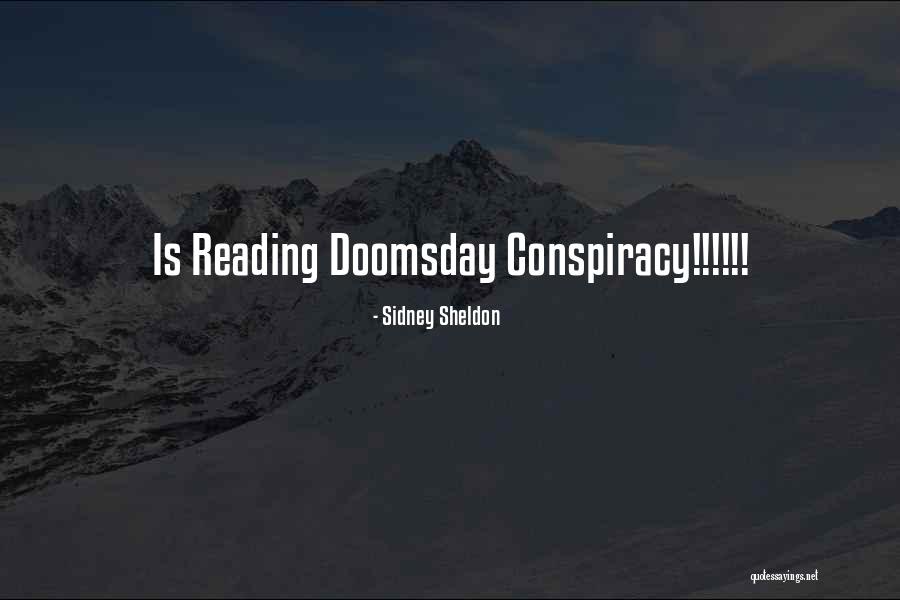 Is Reading Doomsday Conspiracy!!!!!! — Sidney Sheldon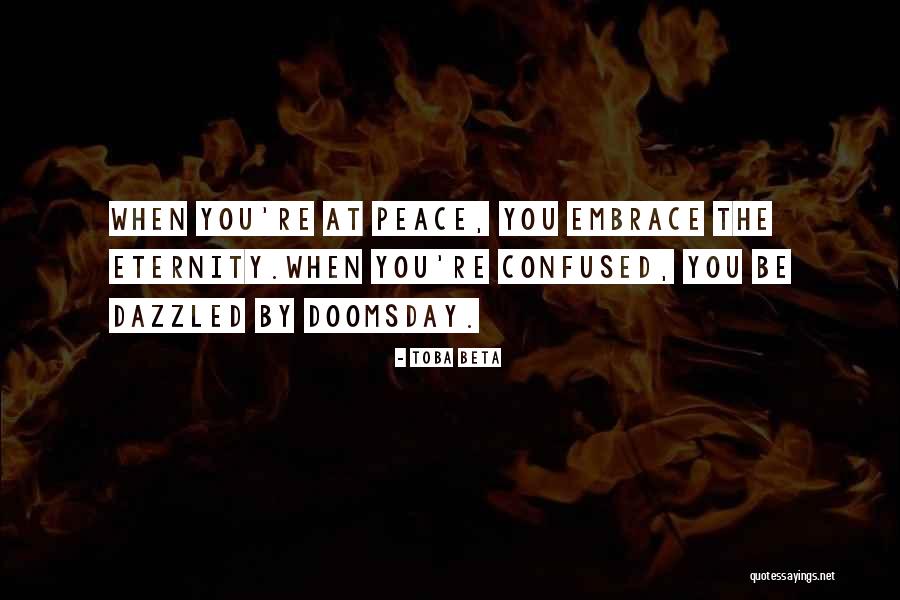 When you're at peace, you embrace the eternity.
When you're confused, you be dazzled by doomsday. — Toba Beta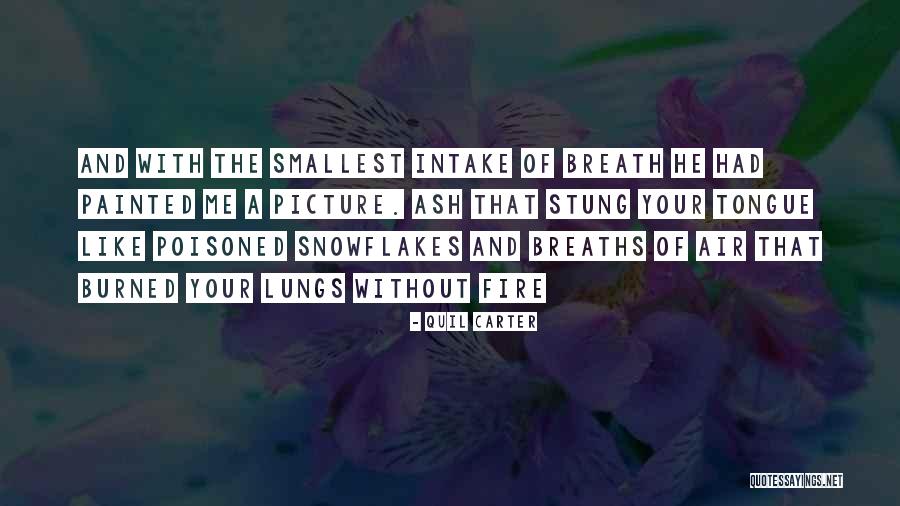 And with the smallest intake of breath he had painted me a picture. Ash that stung your tongue like poisoned snowflakes and breaths of air that burned your lungs without fire — Quil Carter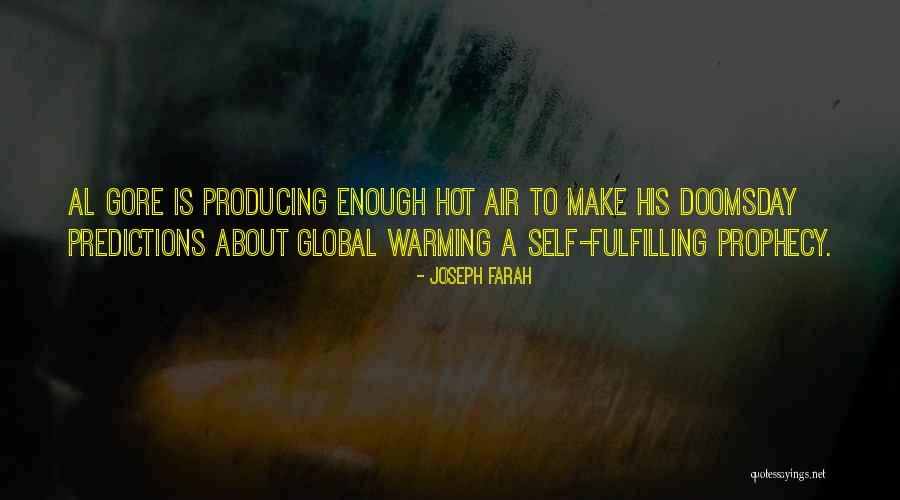 Al Gore is producing enough hot air to make his doomsday predictions about global warming a self-fulfilling prophecy. — Joseph Farah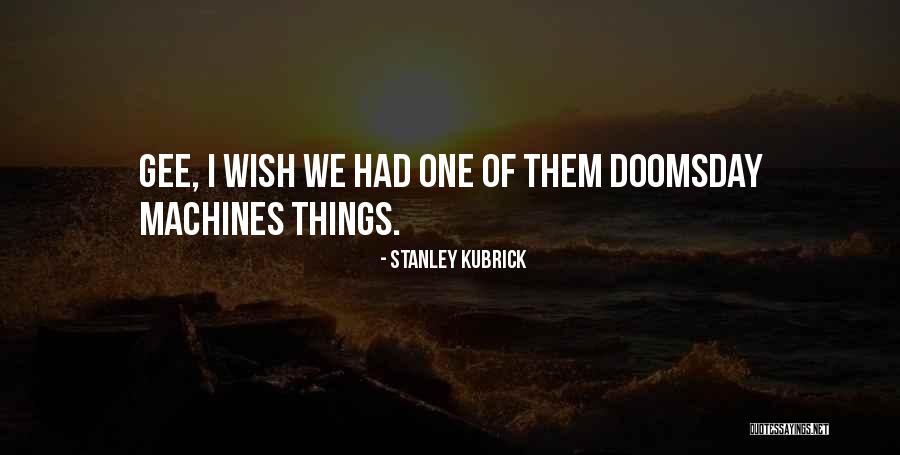 Gee, I wish we had one of them doomsday machines things. — Stanley Kubrick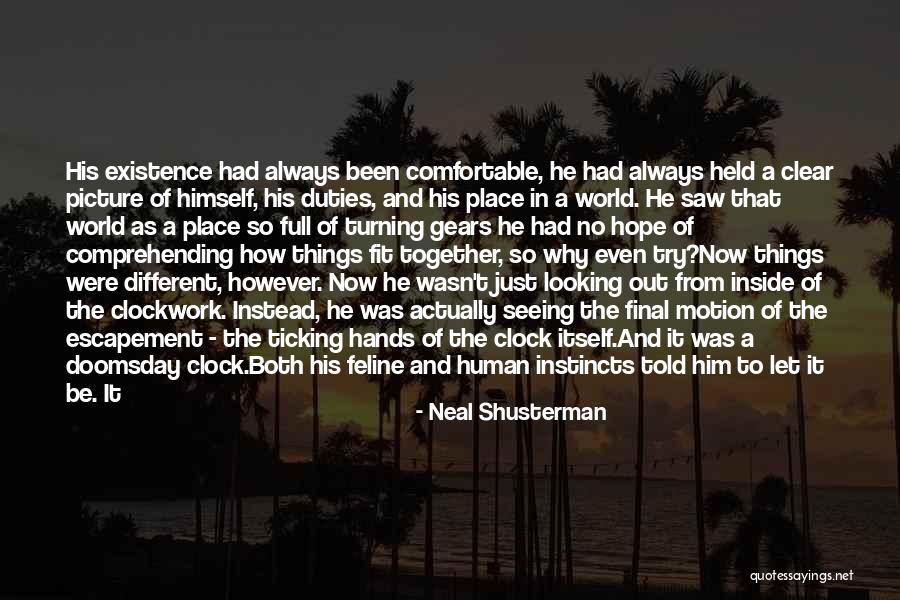 His existence had always been comfortable, he had always held a clear picture of himself, his duties, and his place in a world. He saw that world as a place so full of turning gears he had no hope of comprehending how things fit together, so why even try?
Now things were different, however. Now he wasn't just looking out from inside of the clockwork. Instead, he was actually seeing the final motion of the escapement - the ticking hands of the clock itself.
And it was a doomsday clock.
Both his feline and human instincts told him to let it be. It was not his problem, or his place to interfere. If the living world was destined to fall, let it happen, let it pass into history once and for all. Who was he to try to save it?
But on the other hand, if the living world were lost, then there would never again be great cats to furjack ... and couldn't it be that hearing the actual ticking of the clock gave one the responsibility to stop it? — Neal Shusterman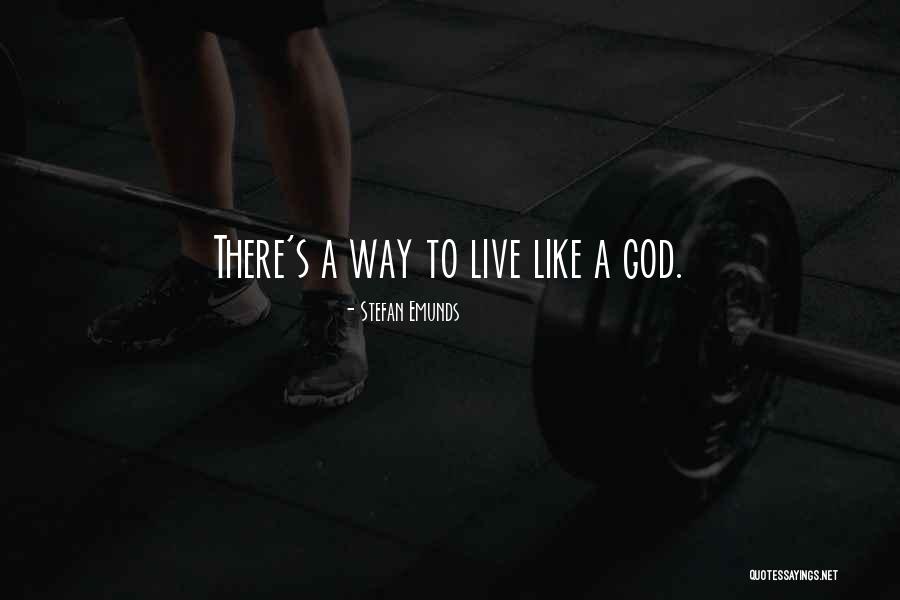 There's a way to live like a god. — Stefan Emunds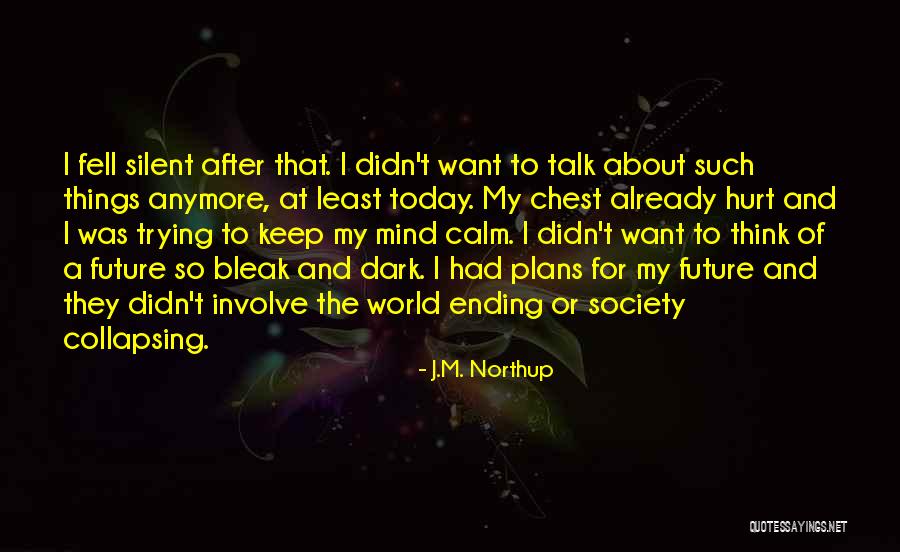 I fell silent after that. I didn't want to talk about such things anymore, at least today. My chest already hurt and I was trying to keep my mind calm. I didn't want to think of a future so bleak and dark. I had plans for my future and they didn't involve the world ending or society collapsing. — J.M. Northup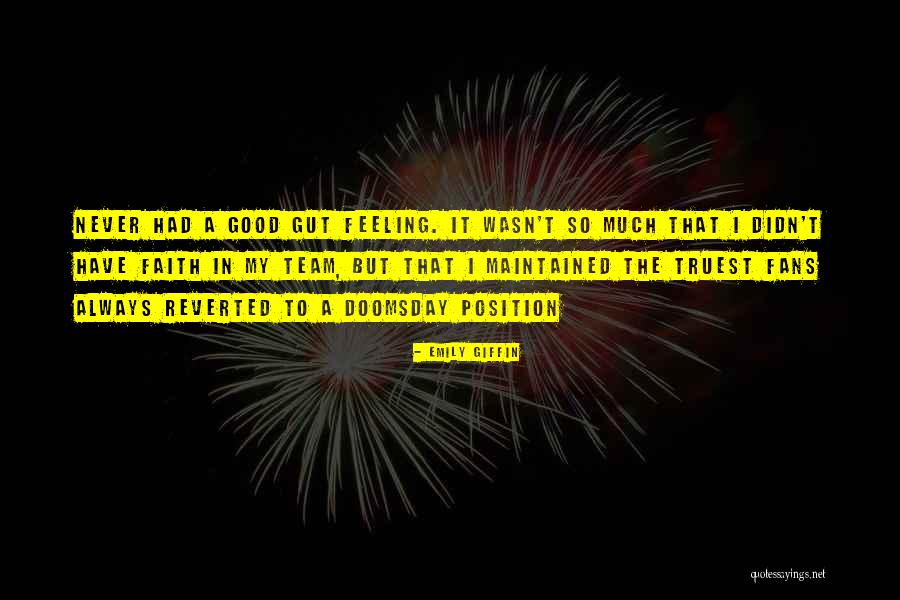 Never had a good gut feeling. It wasn't so much that I didn't have faith in my team, but that I maintained the truest fans always reverted to a doomsday position — Emily Giffin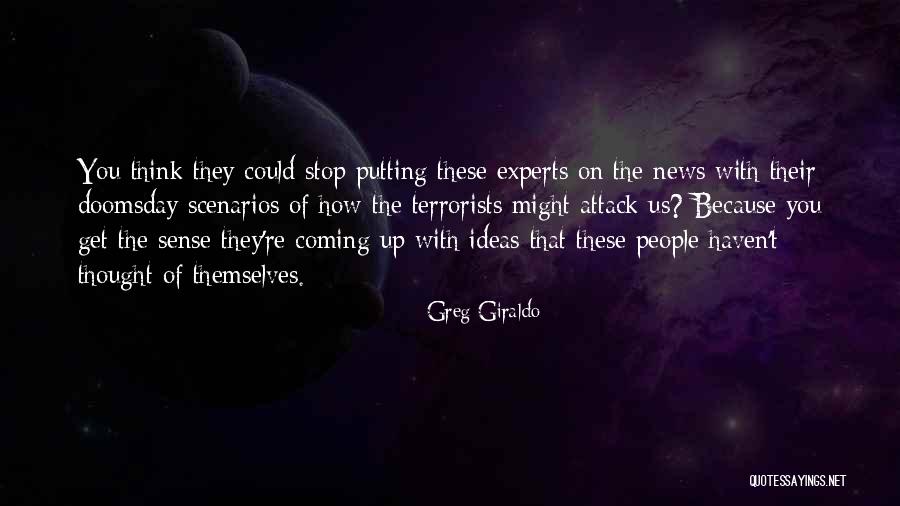 You think they could stop putting these experts on the news with their doomsday scenarios of how the terrorists might attack us? Because you get the sense they're coming up with ideas that these people haven't thought of themselves. — Greg Giraldo