Quotes & Sayings About Being Happy And Moving
Enjoy reading and share 12 famous quotes about Being Happy And Moving with everyone.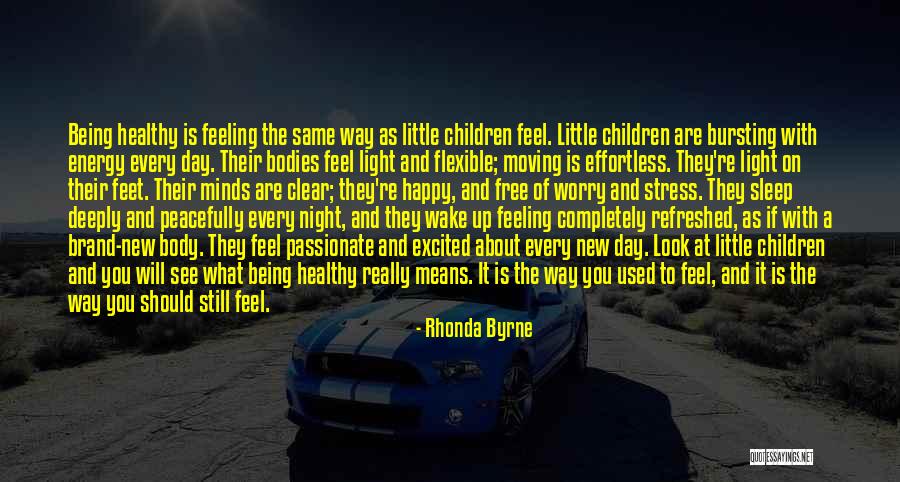 Being healthy is feeling the same way as little children feel. Little children are bursting with energy every day. Their bodies feel light and flexible; moving is effortless. They're light on their feet. Their minds are clear; they're happy, and free of worry and stress. They sleep deeply and peacefully every night, and they wake up feeling completely refreshed, as if with a brand-new body. They feel passionate and excited about every new day. Look at little children and you will see what being healthy really means. It is the way you used to feel, and it is the way you should still feel. — Rhonda Byrne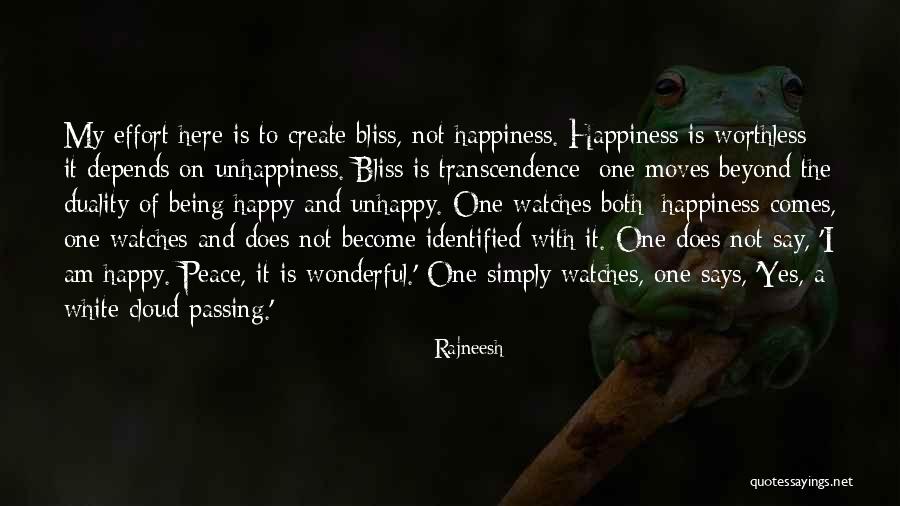 My effort here is to create bliss, not happiness. Happiness is worthless; it depends on unhappiness. Bliss is transcendence: one moves beyond the duality of being happy and unhappy. One watches both; happiness comes, one watches and does not become identified with it. One does not say, 'I am happy. Peace, it is wonderful.' One simply watches, one says, 'Yes, a white cloud passing.' — Rajneesh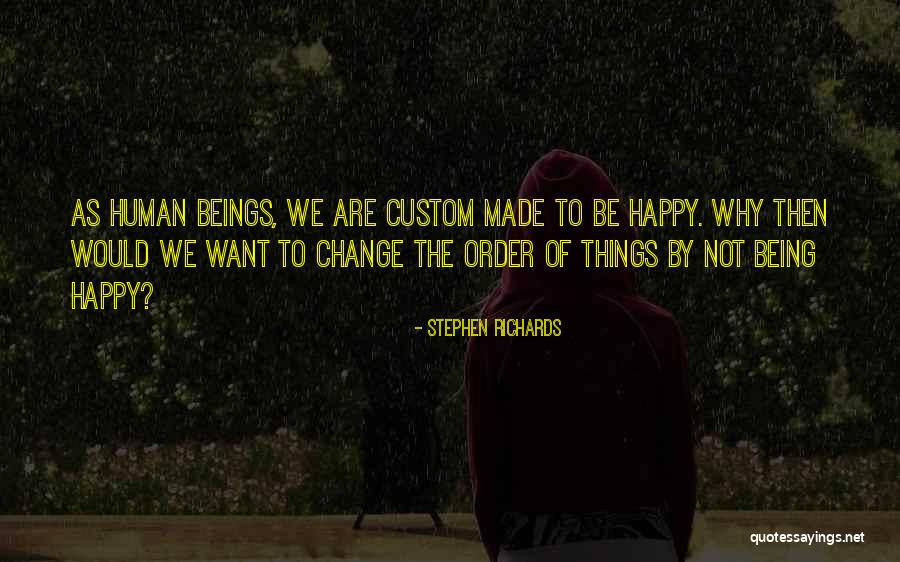 As human beings, we are custom made to be happy. Why then would we want to change the order of things by not being happy? — Stephen Richards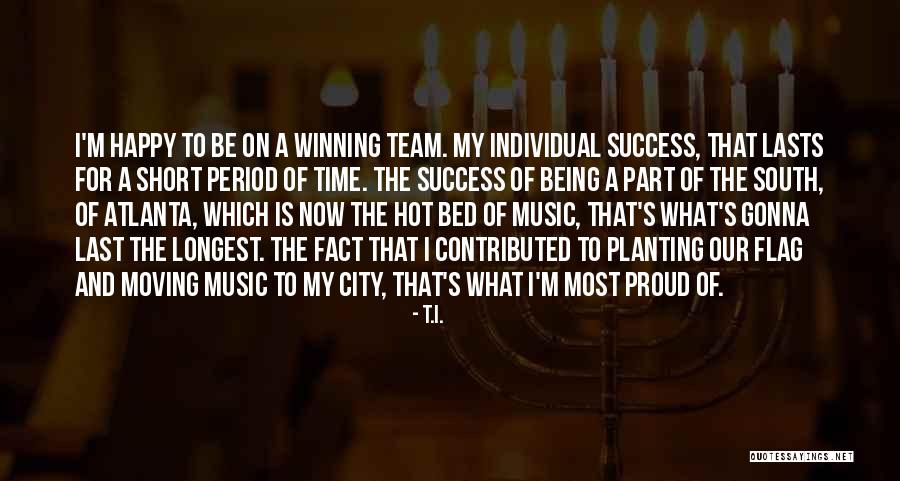 I'm happy to be on a winning team. My individual success, that lasts for a short period of time. The success of being a part of the South, of Atlanta, which is now the hot bed of music, that's what's gonna last the longest. The fact that I contributed to planting our flag and moving music to my city, that's what I'm most proud of. — T.I.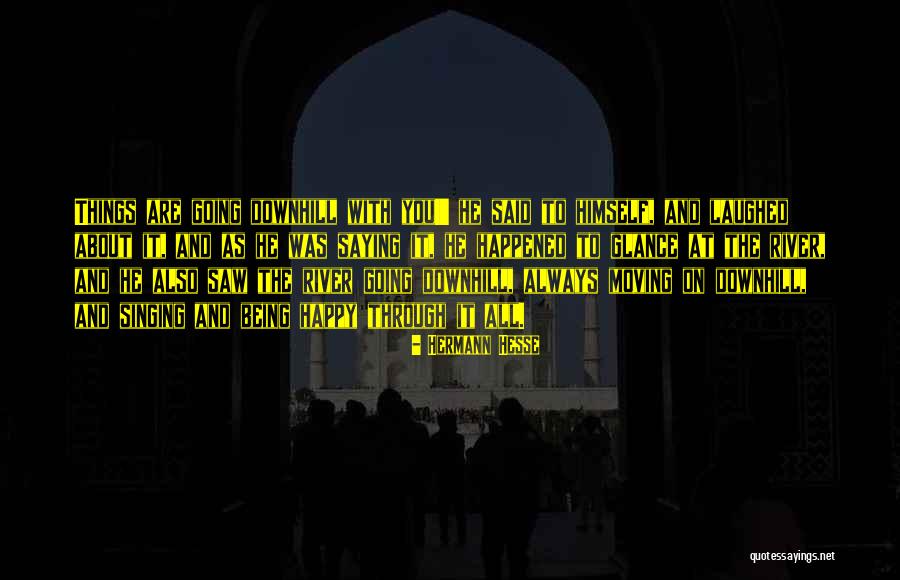 Things are going downhill with you!' he said to himself, and laughed about it, and as he was saying it, he happened to glance at the river, and he also saw the river going downhill, always moving on downhill, and singing and being happy through it all. — Hermann Hesse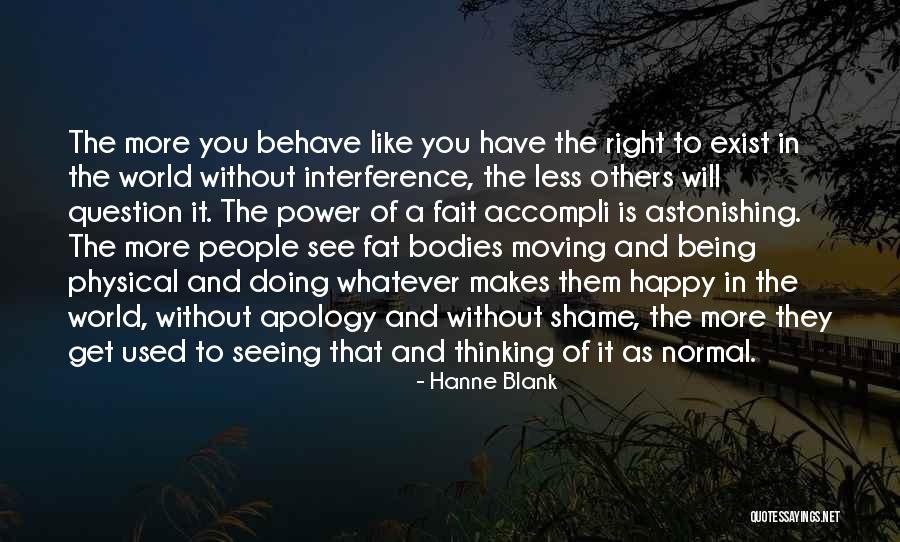 The more you behave like you have the right to exist in the world without interference, the less others will question it. The power of a fait accompli is astonishing. The more people see fat bodies moving and being physical and doing whatever makes them happy in the world, without apology and without shame, the more they get used to seeing that and thinking of it as normal. — Hanne Blank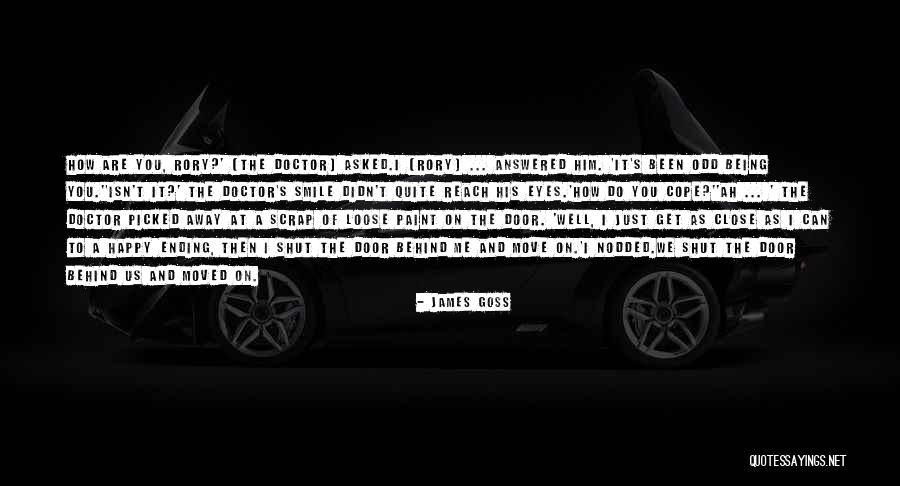 How are you, Rory?' [the Doctor] asked.
I [Rory] ... answered him. 'It's been odd being you.'
'Isn't it?' The Doctor's smile didn't quite reach his eyes.
'How do you cope?'
'Ah ... ' The Doctor picked away at a scrap of loose paint on the door. 'Well, I just get as close as I can to a happy ending, then I shut the door behind me and move on.'
I nodded.
We shut the door behind us and moved on. — James Goss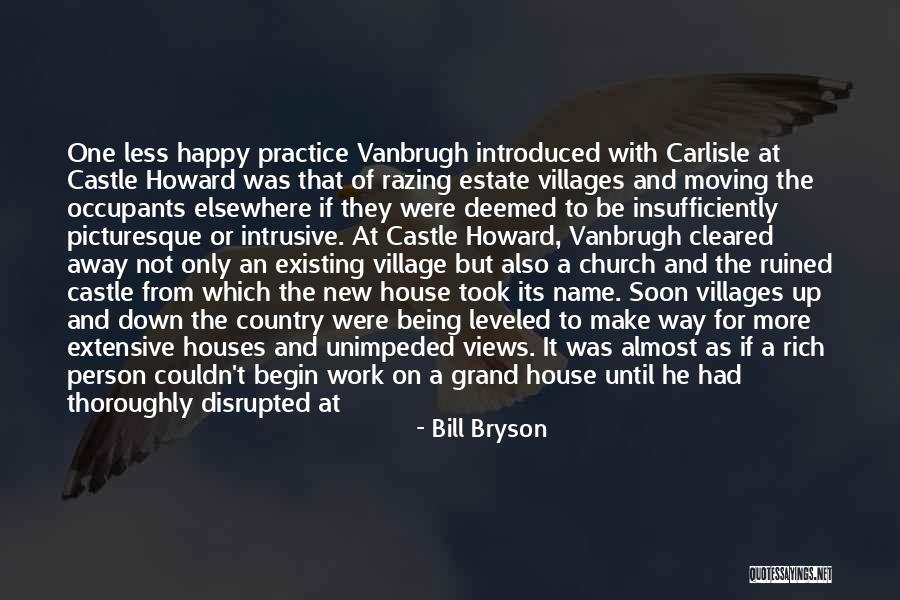 One less happy practice Vanbrugh introduced with Carlisle at Castle Howard was that of razing estate villages and moving the occupants elsewhere if they were deemed to be insufficiently picturesque or intrusive. At Castle Howard, Vanbrugh cleared away not only an existing village but also a church and the ruined castle from which the new house took its name. Soon villages up and down the country were being leveled to make way for more extensive houses and unimpeded views. It was almost as if a rich person couldn't begin work on a grand house until he had thoroughly disrupted at least a few dozen menial lives. Oliver — Bill Bryson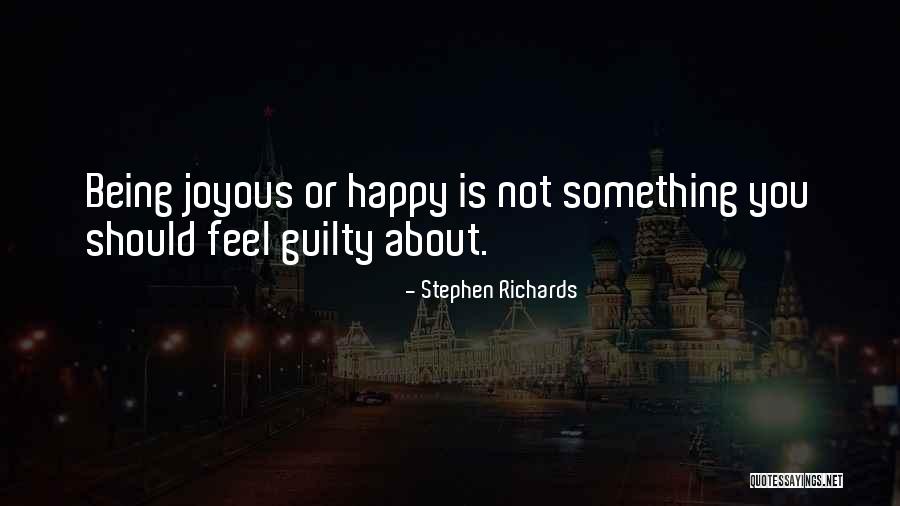 Being joyous or happy is not something you should feel guilty about. — Stephen Richards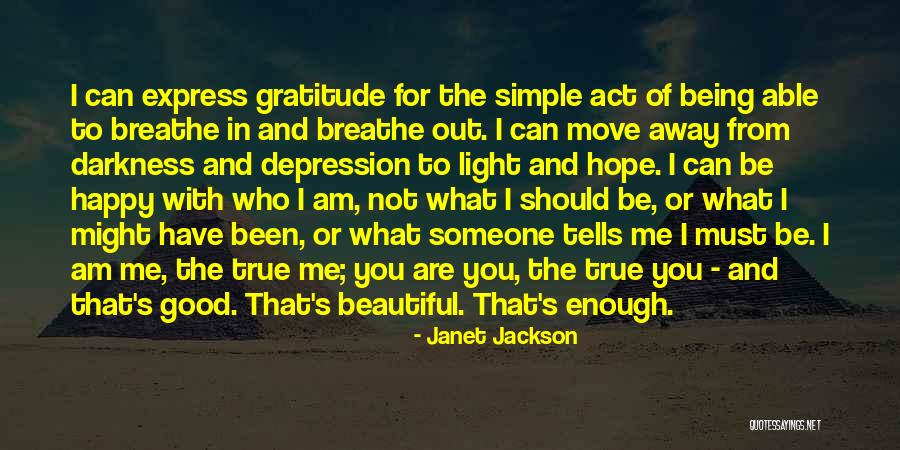 I can express gratitude for the simple act of being able to breathe in and breathe out. I can move away from darkness and depression to light and hope. I can be happy with who I am, not what I should be, or what I might have been, or what someone tells me I must be. I am me, the true me; you are you, the true you - and that's good. That's beautiful. That's enough. — Janet Jackson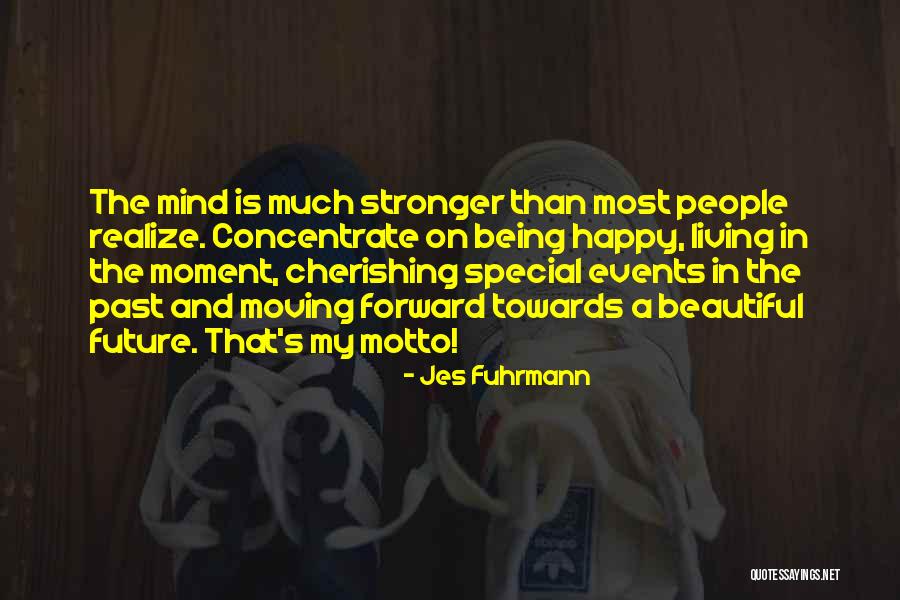 The mind is much stronger than most people realize. Concentrate on being happy, living in the moment, cherishing special events in the past and moving forward towards a beautiful future. That's my motto! — Jes Fuhrmann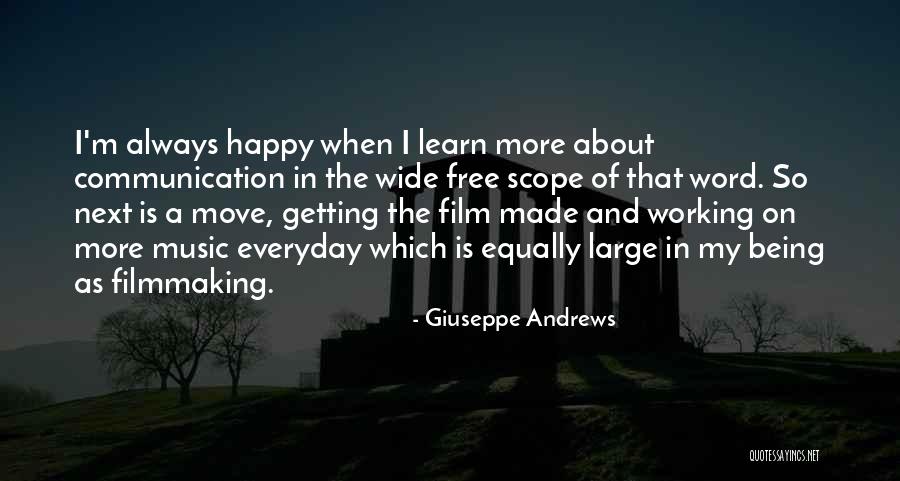 I'm always happy when I learn more about communication in the wide free scope of that word. So next is a move, getting the film made and working on more music everyday which is equally large in my being as filmmaking. — Giuseppe Andrews