Animal Rescue Volunteer Quotes & Sayings
Enjoy reading and share 1 famous quotes about Animal Rescue Volunteer with everyone.
Top Animal Rescue Volunteer Quotes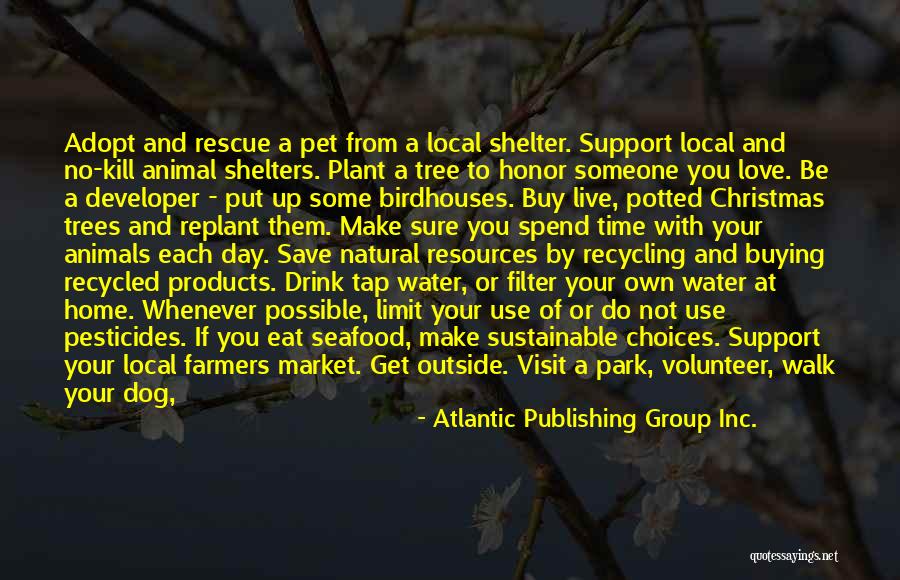 Adopt and rescue a pet from a local shelter. Support local and no-kill animal shelters. Plant a tree to honor someone you love. Be a developer - put up some birdhouses. Buy live, potted Christmas trees and replant them. Make sure you spend time with your animals each day. Save natural resources by recycling and buying recycled products. Drink tap water, or filter your own water at home. Whenever possible, limit your use of or do not use pesticides. If you eat seafood, make sustainable choices. Support your local farmers market. Get outside. Visit a park, volunteer, walk your dog, or ride your bike. — Atlantic Publishing Group Inc.