Anamorphic Quotes & Sayings
Enjoy reading and share 9 famous quotes about Anamorphic with everyone.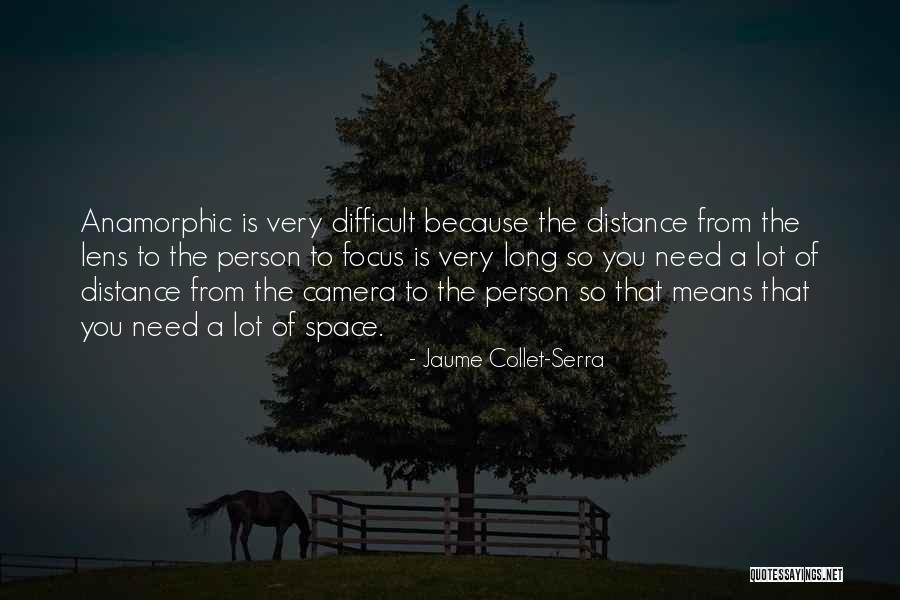 Anamorphic is very difficult because the distance from the lens to the person to focus is very long so you need a lot of distance from the camera to the person so that means that you need a lot of space. — Jaume Collet-Serra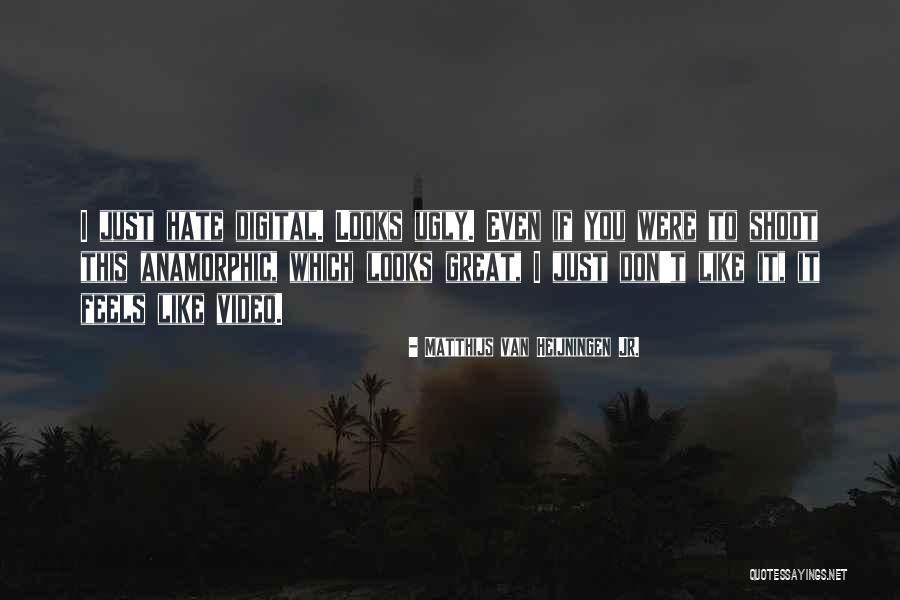 I just hate digital. Looks ugly. Even if you were to shoot this anamorphic, which looks great, I just don't like it, it feels like video. — Matthijs Van Heijningen Jr.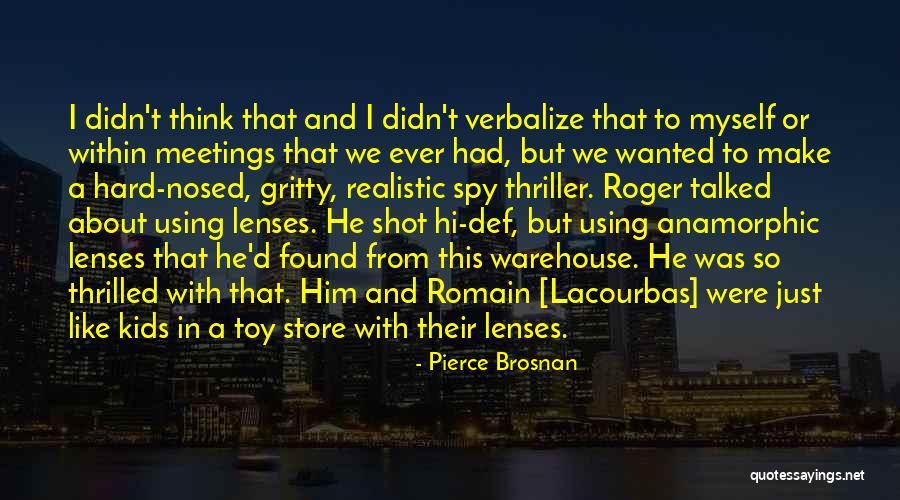 I didn't think that and I didn't verbalize that to myself or within meetings that we ever had, but we wanted to make a hard-nosed, gritty, realistic spy thriller. Roger talked about using lenses. He shot hi-def, but using anamorphic lenses that he'd found from this warehouse. He was so thrilled with that. Him and Romain [Lacourbas] were just like kids in a toy store with their lenses. — Pierce Brosnan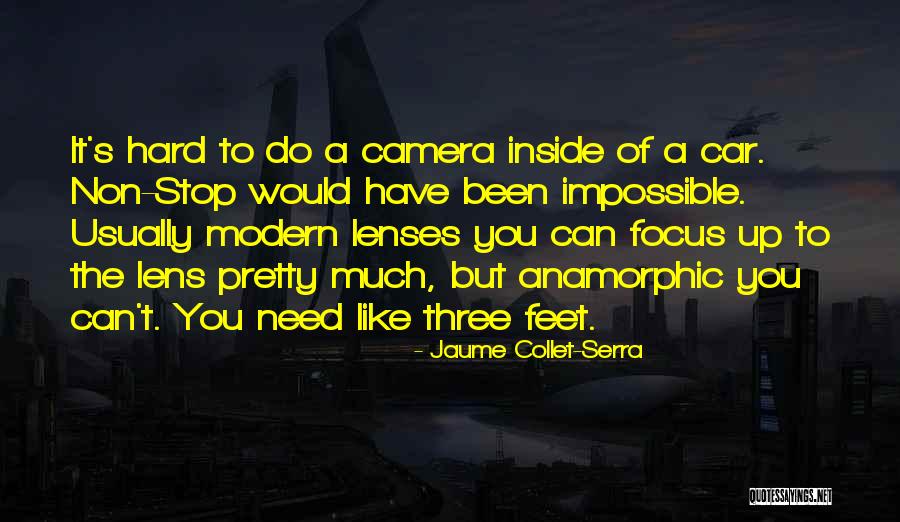 It's hard to do a camera inside of a car. Non-Stop would have been impossible. Usually modern lenses you can focus up to the lens pretty much, but anamorphic you can't. You need like three feet. — Jaume Collet-Serra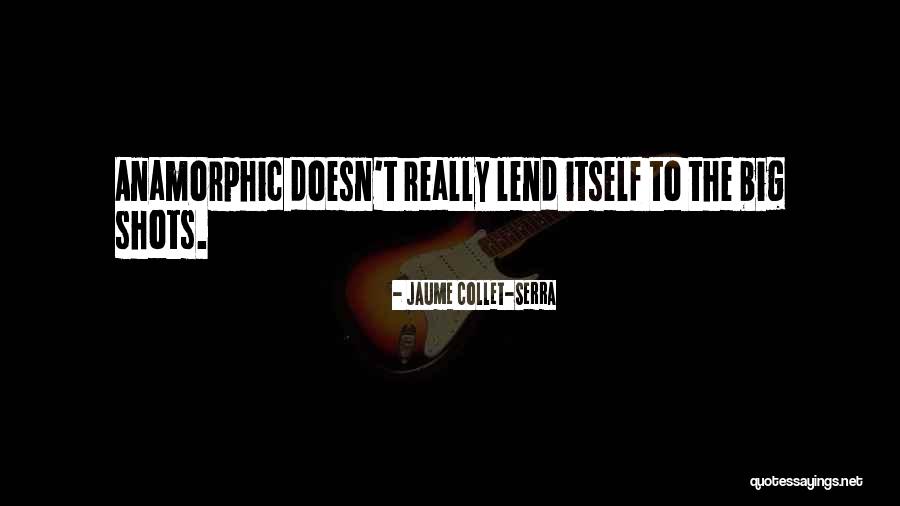 Anamorphic doesn't really lend itself to the big shots. — Jaume Collet-Serra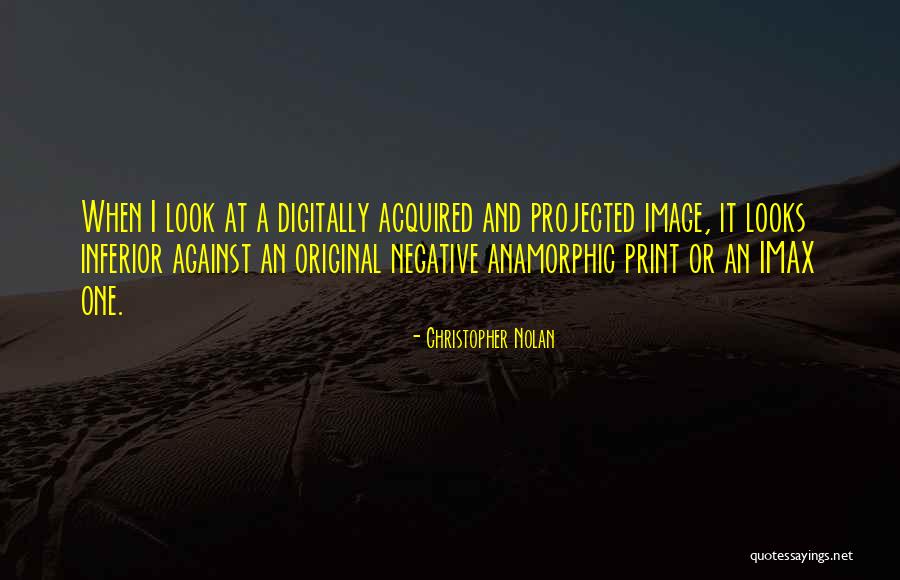 When I look at a digitally acquired and projected image, it looks inferior against an original negative anamorphic print or an IMAX one. — Christopher Nolan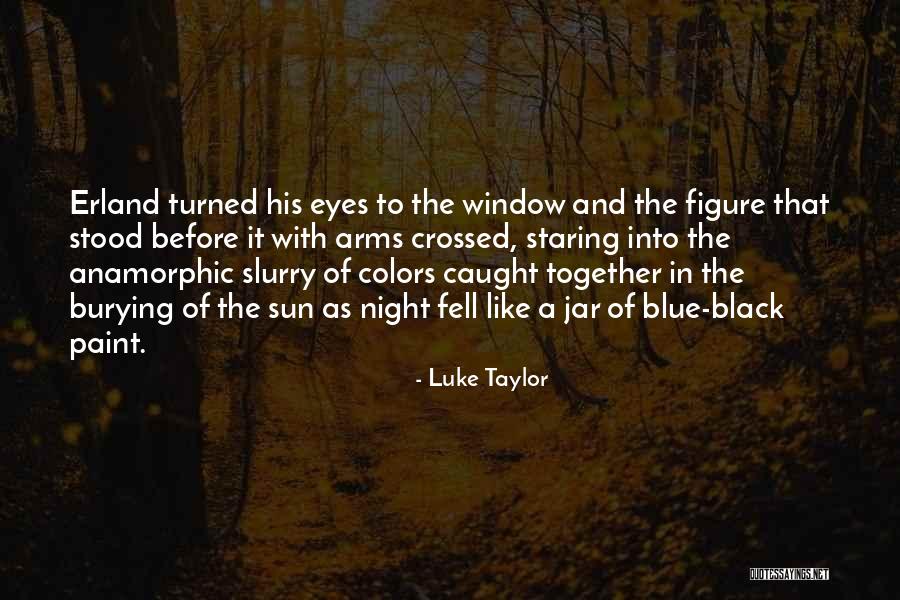 Erland turned his eyes to the window and the figure that stood before it with arms crossed, staring into the anamorphic slurry of colors caught together in the burying of the sun as night fell like a jar of blue-black paint. — Luke Taylor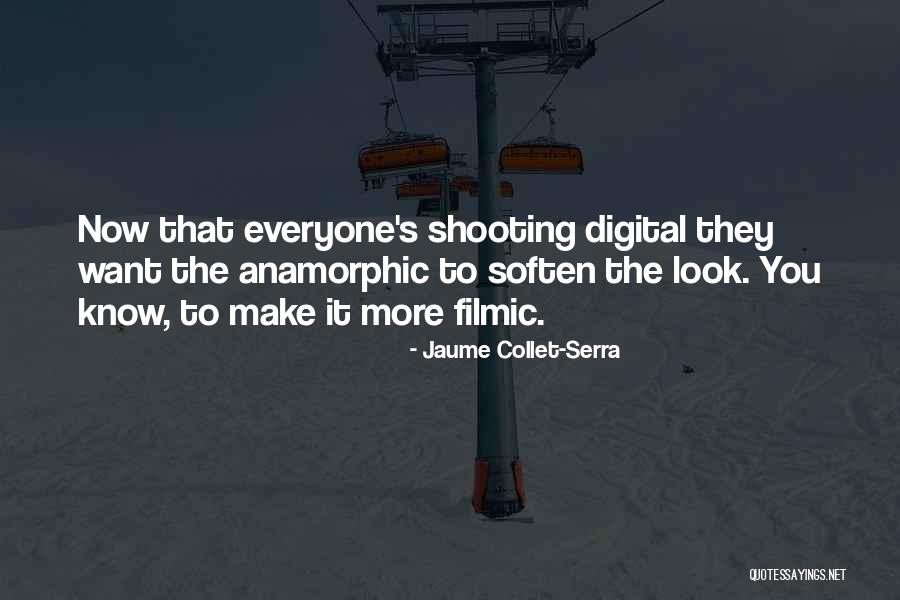 Now that everyone's shooting digital they want the anamorphic to soften the look. You know, to make it more filmic. — Jaume Collet-Serra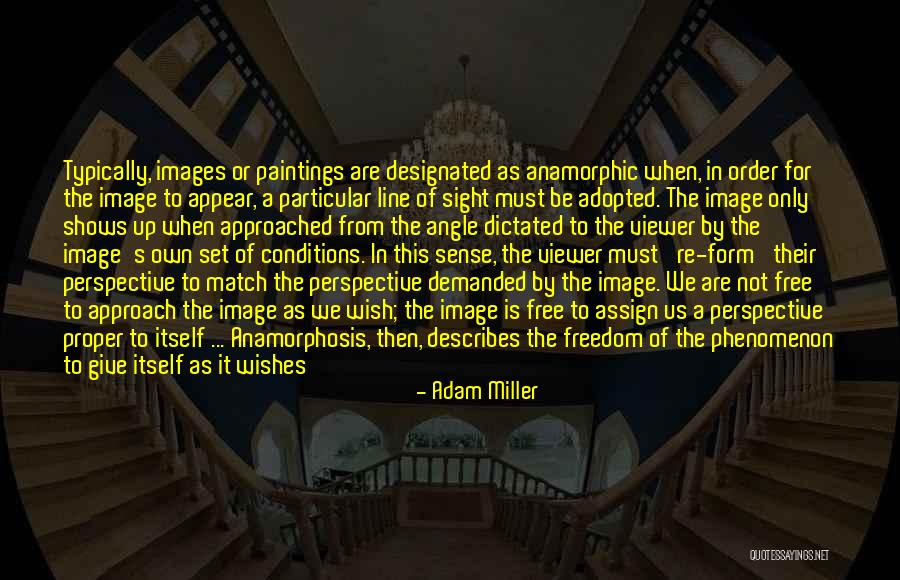 Typically, images or paintings are designated as anamorphic when, in order for the image to appear, a particular line of sight must be adopted. The image only shows up when approached from the angle dictated to the viewer by the image's own set of conditions. In this sense, the viewer must 're-form' their perspective to match the perspective demanded by the image. We are not free to approach the image as we wish; the image is free to assign us a perspective proper to itself ... Anamorphosis, then, describes the freedom of the phenomenon to give itself as it wishes and it measures the extent to which this freedom turns the tables on the one to whom it appears. To receive a phenomenon as it wishes to give itself is to yield control and suspend our own timetables and preconditions in order to be faithful to the conditions set by what gives itself. — Adam Miller