Quotes & Sayings About Wishing Things Were Better
Enjoy reading and share 38 famous quotes about Wishing Things Were Better with everyone.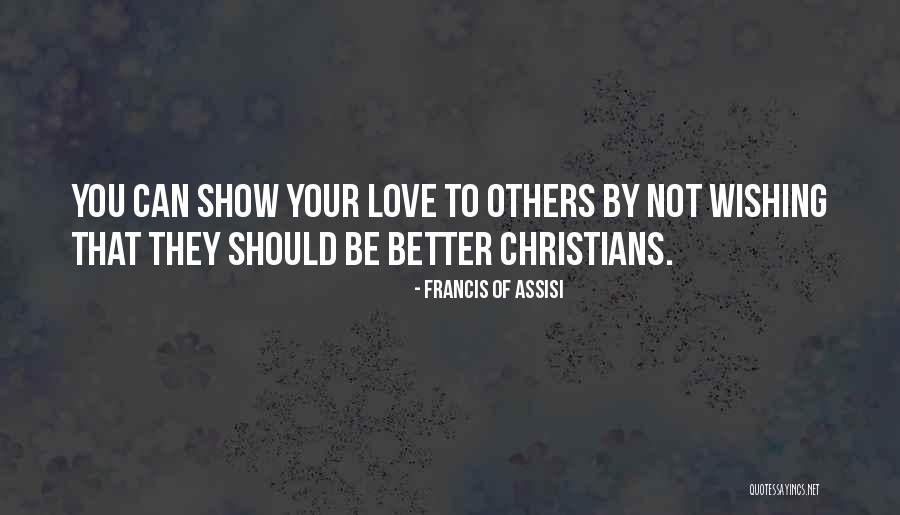 You can show your love to others by not wishing that they should be better Christians. — Francis Of Assisi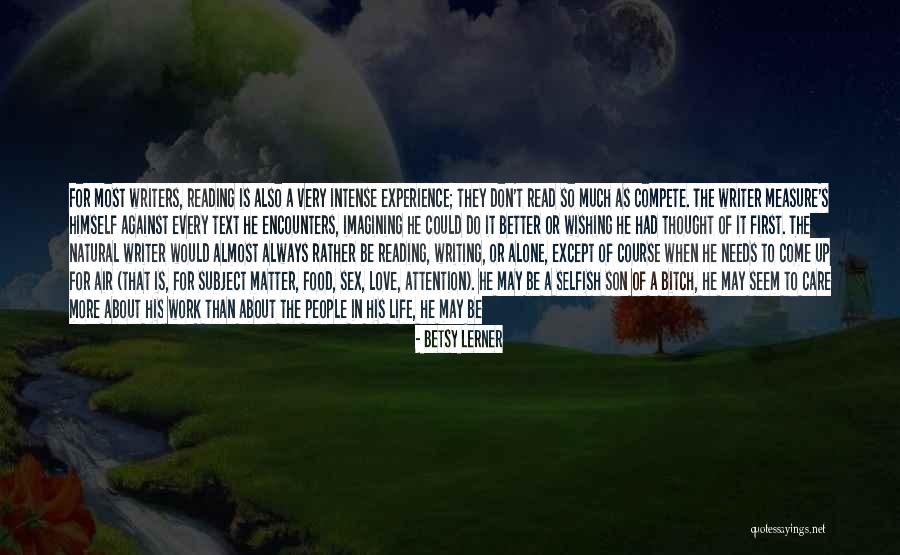 For most writers, reading is also a very intense experience; they don't read so much as compete. The writer measure's himself against every text he encounters, imagining he could do it better or wishing he had thought of it first. The natural writer would almost always rather be reading, writing, or alone, except of course when he needs to come up for air (that is, for subject matter, food, sex, love, attention). He may be a selfish son of a bitch, he may seem to care more about his work than about the people in his life, he may be a social misfit, a freak, or a smooth operator, but every person who does serious time with a keyboard is attempting to translate his version of the world into words so that he might be understood. Indeed, the great paradox of the writer's life is how much time he spends alone trying to connect with other people. — Betsy Lerner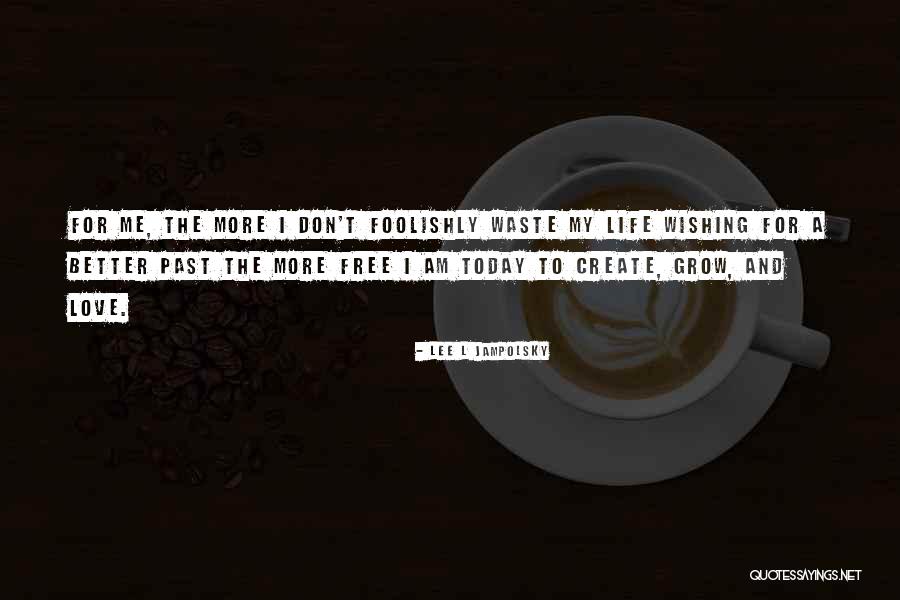 For me, the more I don't foolishly waste my life wishing for a better past the more free I am today to create, grow, and love. — Lee L Jampolsky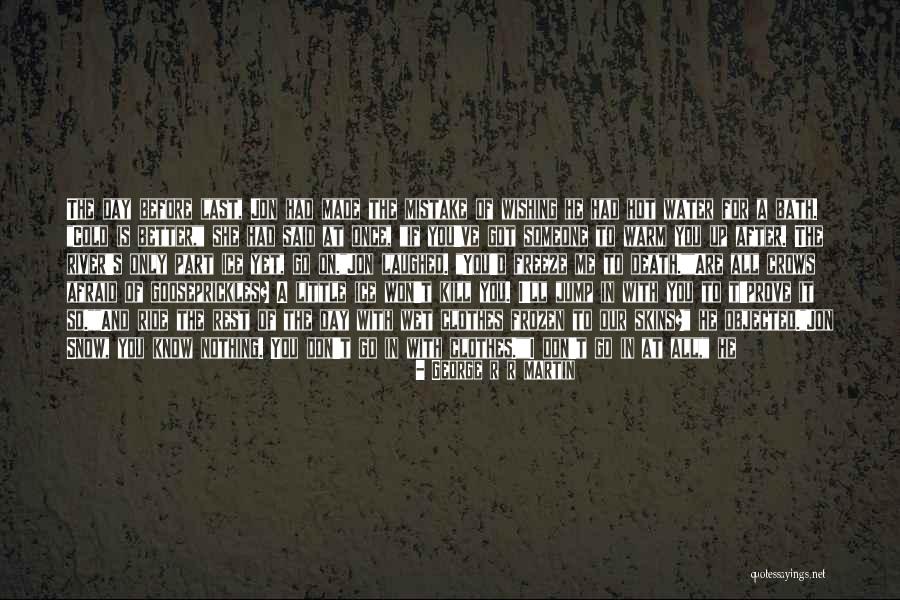 The day before last, Jon had made the mistake of wishing he had hot water for a bath.
"Cold is better," she had said at once, "if you've got someone to warm you up after. The river's only part ice yet, go on."
Jon laughed. "You'd freeze me to death."
"Are all crows afraid of gooseprickles? A little ice won't kill you. I'll jump in with you to t'prove it so."
"And ride the rest of the day with wet clothes frozen to our skins?" he objected.
"Jon Snow, you know nothing. You don't go in with clothes."
"I don't go in at all," he said firmly, just before he heard Tormund Thunderfist bellowing for him (he hadn't, but nevermind). — George R R Martin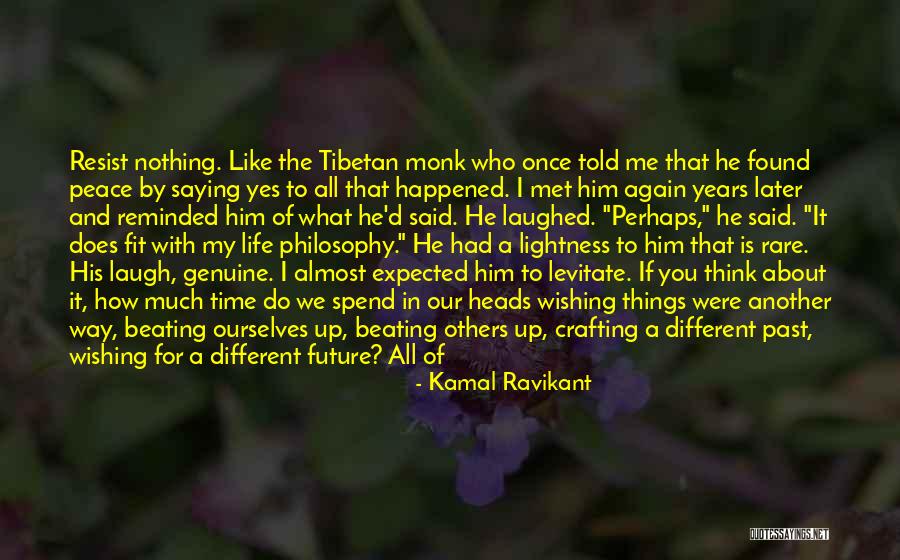 Resist nothing. Like the Tibetan monk who once told me that he found peace by saying yes to all that happened. I met him again years later and reminded him of what he'd said. He laughed. "Perhaps," he said. "It does fit with my life philosophy." He had a lightness to him that is rare. His laugh, genuine. I almost expected him to levitate. If you think about it, how much time do we spend in our heads wishing things were another way, beating ourselves up, beating others up, crafting a different past, wishing for a different future? All of that is resistance. All of that is pain. Peace is letting it be. Letting life flow, letting emotions flow through you. If you don't fight them, they pass through quickly and you feel better. — Kamal Ravikant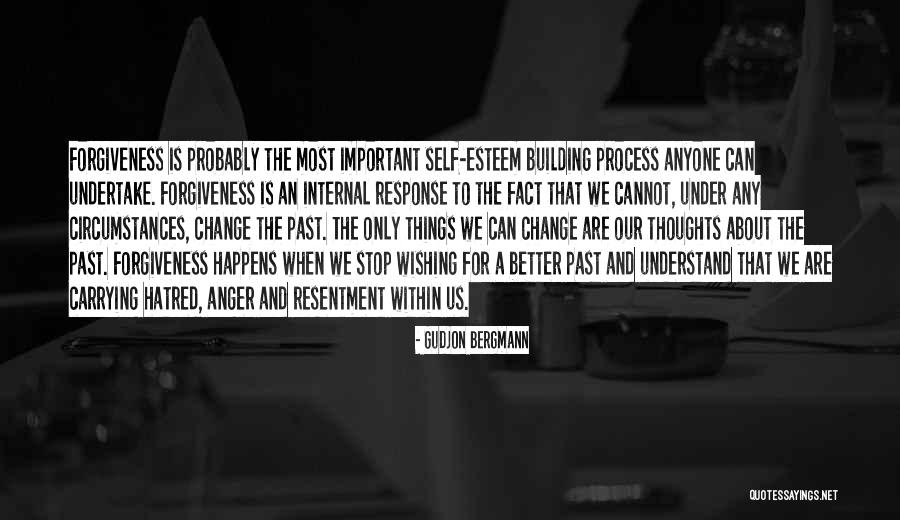 Forgiveness is probably the most important self-esteem building process anyone can undertake. Forgiveness is an internal response to the fact that we cannot, under any circumstances, change the past. The only things we can change are our thoughts about the past. Forgiveness happens when we stop wishing for a better past and understand that we are carrying hatred, anger and resentment within us. — Gudjon Bergmann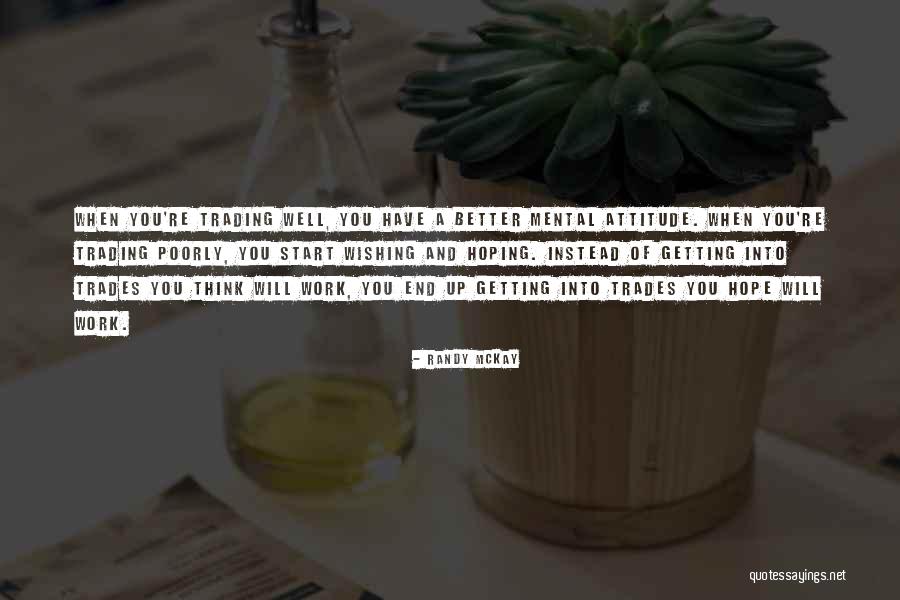 When you're trading well, you have a better mental attitude. When you're trading poorly, you start wishing and hoping. Instead of getting into trades you think will work, you end up getting into trades you hope will work. — Randy McKay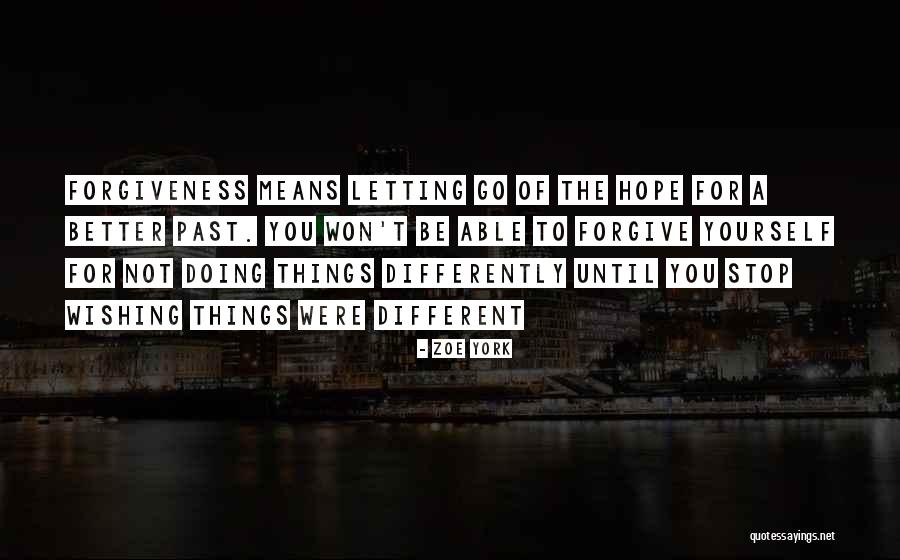 Forgiveness means letting go of the hope for a better past. You won't be able to forgive yourself for not doing things differently until you stop wishing things were different — Zoe York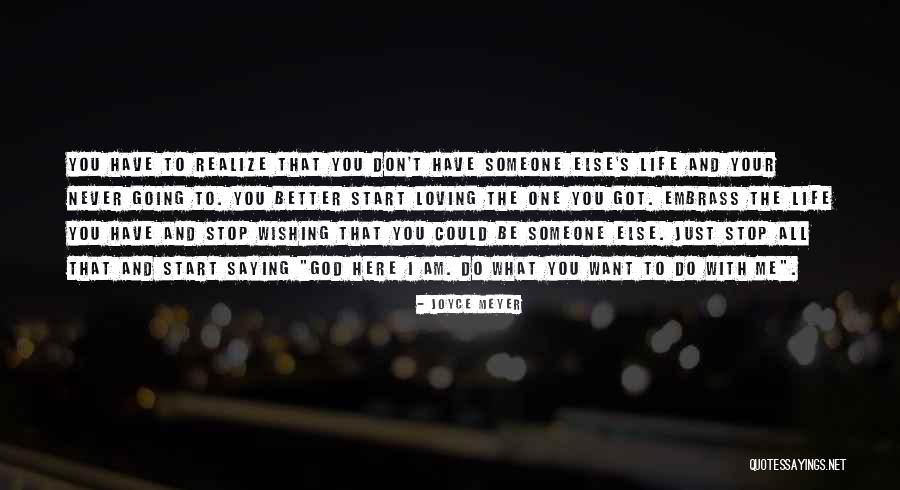 You have to realize that you don't have someone else's life and your never going to. You better start loving the one you got. Embrass the life you have and stop wishing that you could be someone else. Just stop all that and start saying "God here I am. Do what you want to do with me". — Joyce Meyer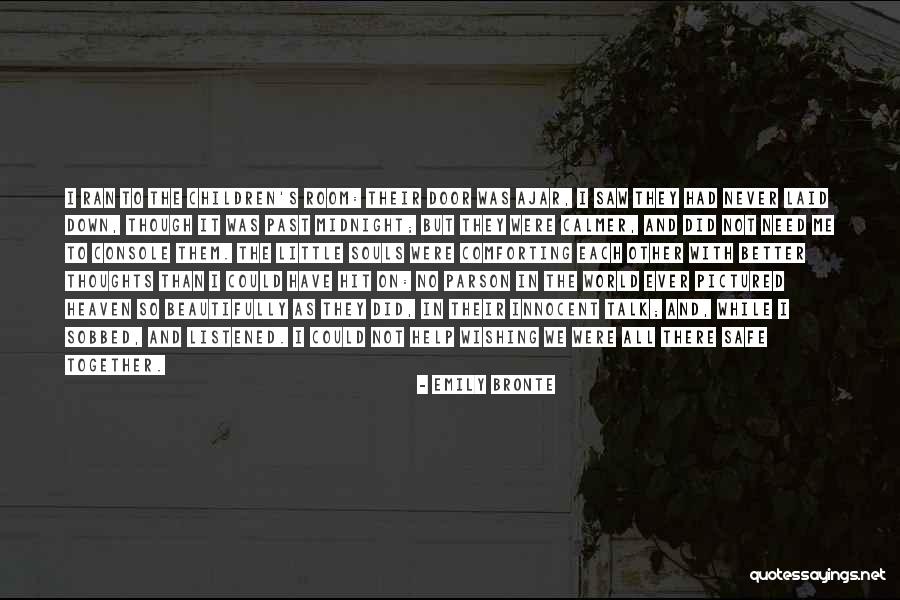 I ran to the children's room: their door was ajar, I saw they had never laid down, though it was past midnight; but they were calmer, and did not need me to console them. The little souls were comforting each other with better thoughts than I could have hit on: no parson in the world ever pictured heaven so beautifully as they did, in their innocent talk; and, while I sobbed, and listened. I could not help wishing we were all there safe together. — Emily Bronte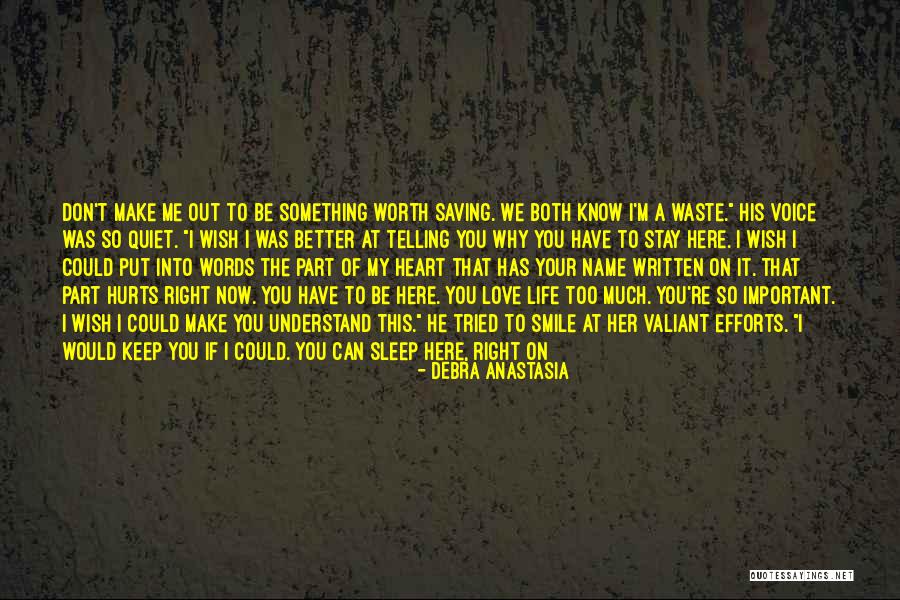 Don't make me out to be something worth saving. We both know I'm a waste." His voice was so quiet. "I wish I was better at telling you why you have to stay here. I wish I could put into words the part of my heart that has your name written on it. That part hurts right now. You have to be here. You love life too much. You're so important. I wish I could make you understand this." He tried to smile at her valiant efforts. "I would keep you if I could. You can sleep here, right on this couch. Beckett, I will let you hold this baby when it comes." She touched her stomach. "Does that tell you how much you mean to me? It's the only thing I can come up with." He shrugged. "Mouse would be disappointed. He'd feel like he didn't do his job if you died ... Eve loves you. Wherever she is - in this strip club - is that what you've been wishing for?" Beckett shook his head. "No, right? She loves you. You can't kill someone she loves. You just can't. — Debra Anastasia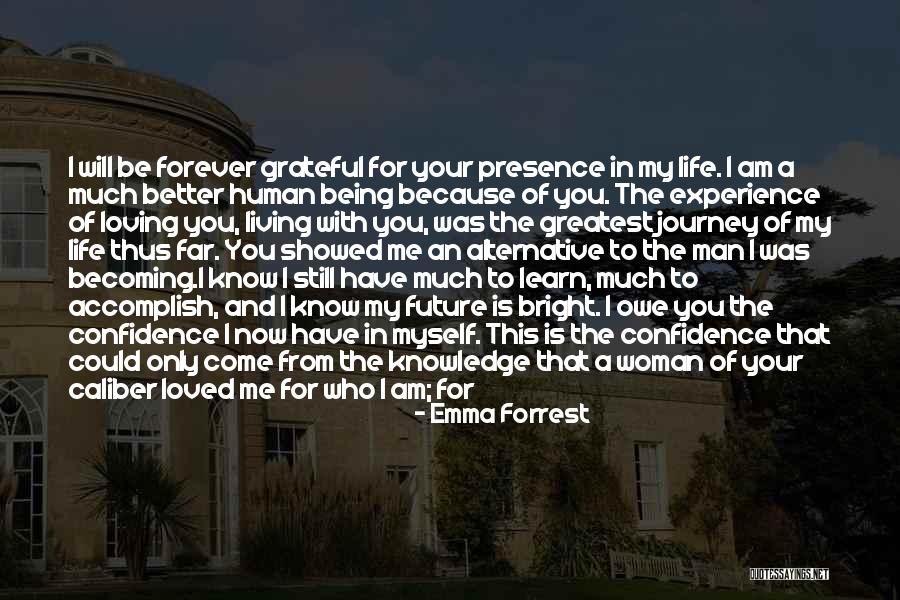 I will be forever grateful for your presence in my life. I am a much better human being because of you. The experience of loving you, living with you, was the greatest journey of my life thus far. You showed me an alternative to the man I was becoming.
I know I still have much to learn, much to accomplish, and I know my future is bright. I owe you the confidence I now have in myself. This is the confidence that could only come from the knowledge that a woman of your caliber loved me for who I am; for what you saw in me.
You are a great woman and I mean that in the strongest sense of the phrase. You feel deeply, think deeply, and live deeply. I admire so much about you. Regardless of whether our paths cross again, know that I am actively wishing you success and happiness. I pray that you will once again be part of my life. But if left with just the experience we've shared, I know my life was better because of it. — Emma Forrest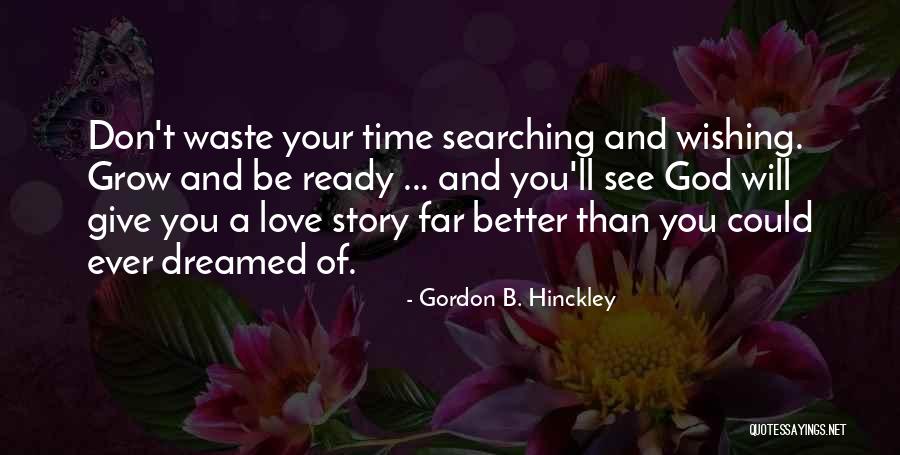 Don't waste your time searching and wishing. Grow and be ready ... and you'll see God will give you a love story far better than you could ever dreamed of. — Gordon B. Hinckley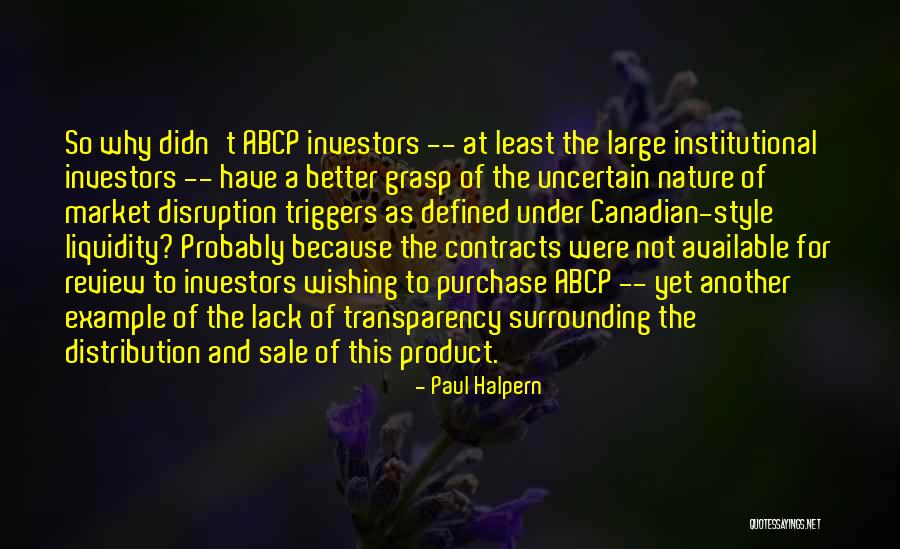 So why didn't ABCP investors -- at least the large institutional investors -- have a better grasp of the uncertain nature of market disruption triggers as defined under Canadian-style liquidity? Probably because the contracts were not available for review to investors wishing to purchase ABCP -- yet another example of the lack of transparency surrounding the distribution and sale of this product. — Paul Halpern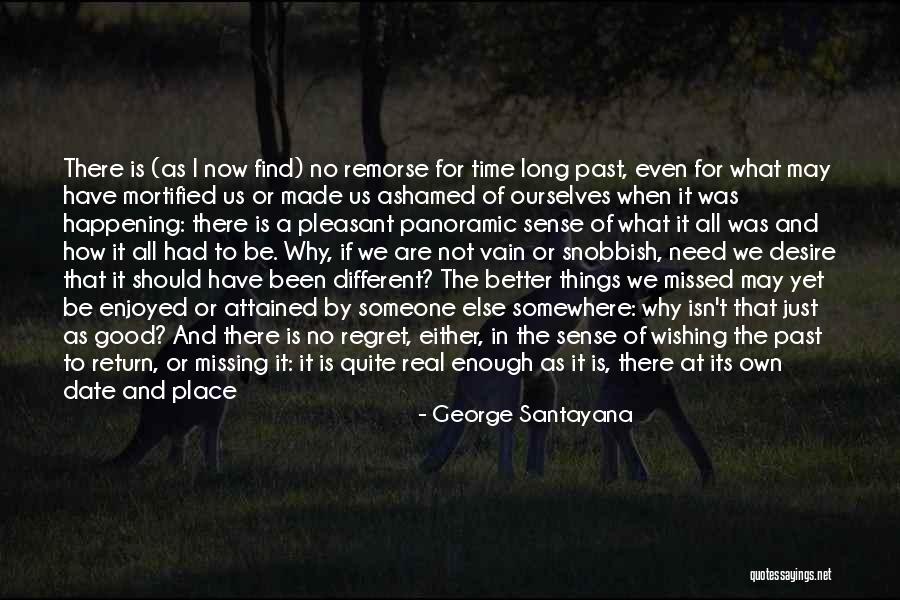 There is (as I now find) no remorse for time long past, even for what may have mortified us or made us ashamed of ourselves when it was happening: there is a pleasant panoramic sense of what it all was and how it all had to be. Why, if we are not vain or snobbish, need we desire that it should have been different? The better things we missed may yet be enjoyed or attained by someone else somewhere: why isn't that just as good? And there is no regret, either, in the sense of wishing the past to return, or missing it: it is quite real enough as it is, there at its own date and place — George Santayana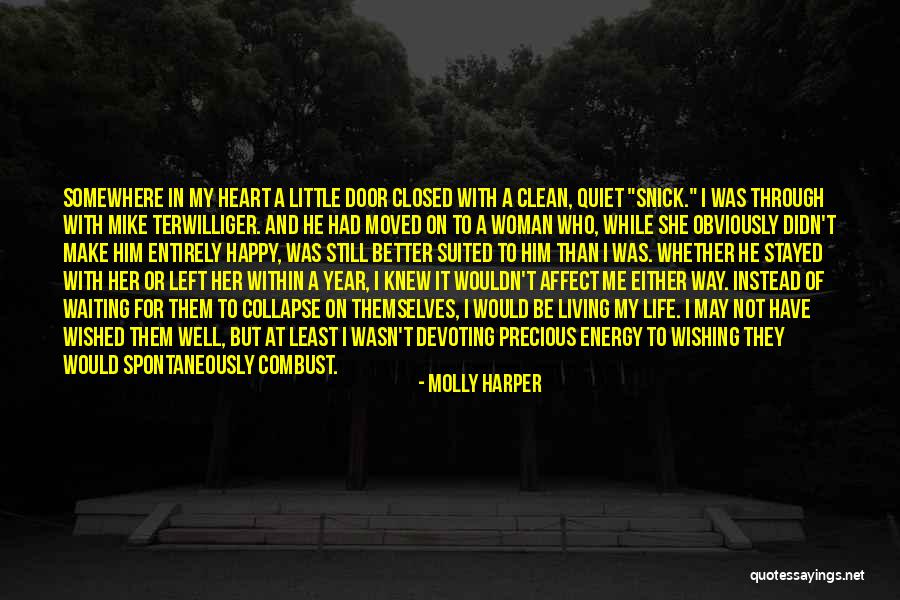 Somewhere in my heart a little door closed with a clean, quiet "snick." I was through with Mike Terwilliger. And he had moved on to a woman who, while she obviously didn't make him entirely happy, was still better suited to him than I was. Whether he stayed with her or left her within a year, I knew it wouldn't affect me either way. Instead of waiting for them to collapse on themselves, I would be living my life. I may not have wished them well, but at least I wasn't devoting precious energy to wishing they would spontaneously combust. — Molly Harper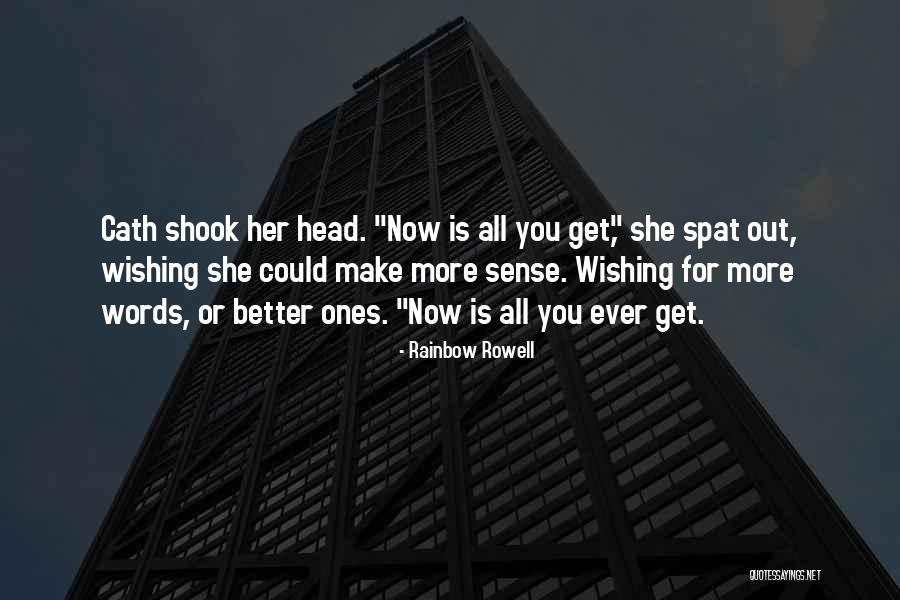 Cath shook her head. "Now is all you get," she spat out, wishing she could make more sense. Wishing for more words, or better ones. "Now is all you ever get. — Rainbow Rowell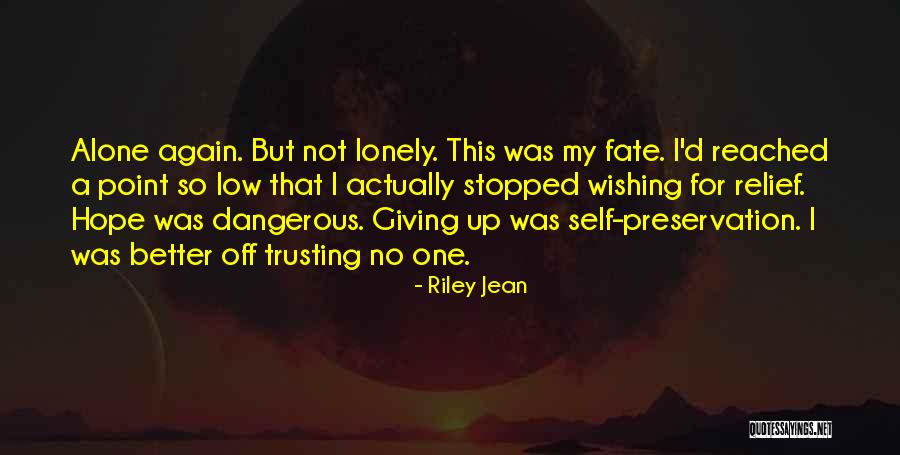 Alone again. But not lonely. This was my fate. I'd reached a point so low that I actually stopped wishing for relief. Hope was dangerous. Giving up was self-preservation. I was better off trusting no one. — Riley Jean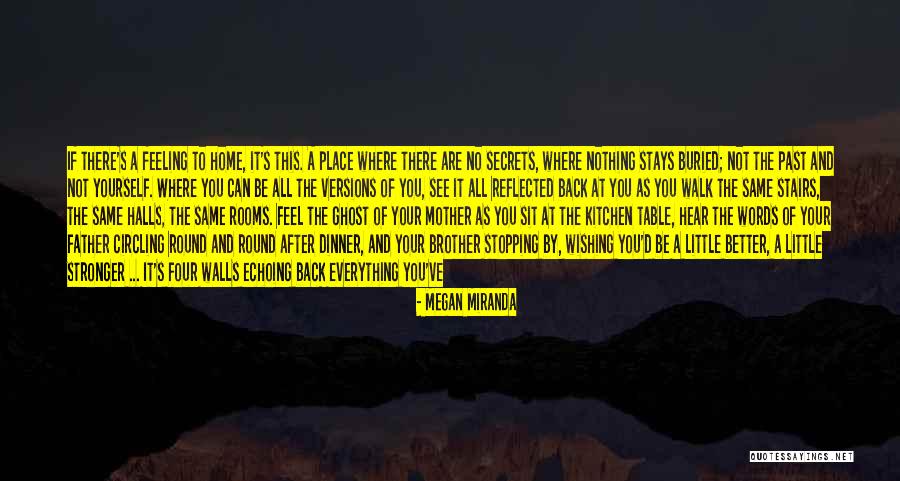 If there's a feeling to home, it's this. A place where there are no secrets, where nothing stays buried; not the past and not yourself. Where you can be all the versions of you, see it all reflected back at you as you walk the same stairs, the same halls, the same rooms. Feel the ghost of your mother as you sit at the kitchen table, hear the words of your father circling round and round after dinner, and your brother stopping by, wishing you'd be a little better, a little stronger ... It's four walls echoing back everything you've ever been and everything you've ever done, and it's the people who stay despite it all. Through it all. For it all. — Megan Miranda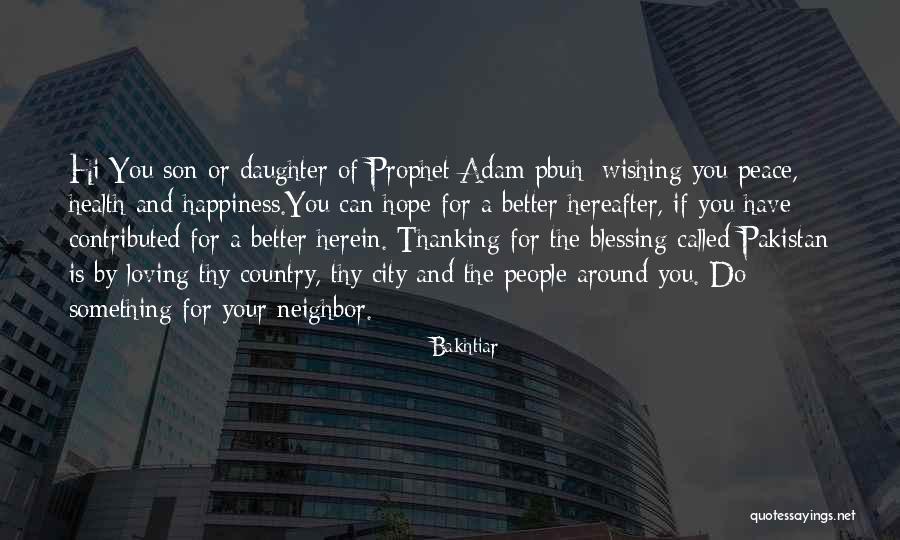 Hi You son or daughter of Prophet Adam pbuh; wishing you peace, health and happiness.
You can hope for a better hereafter, if you have contributed for a better herein. Thanking for the blessing called Pakistan is by loving thy country, thy city and the people around you. Do something for your neighbor. — Bakhtiar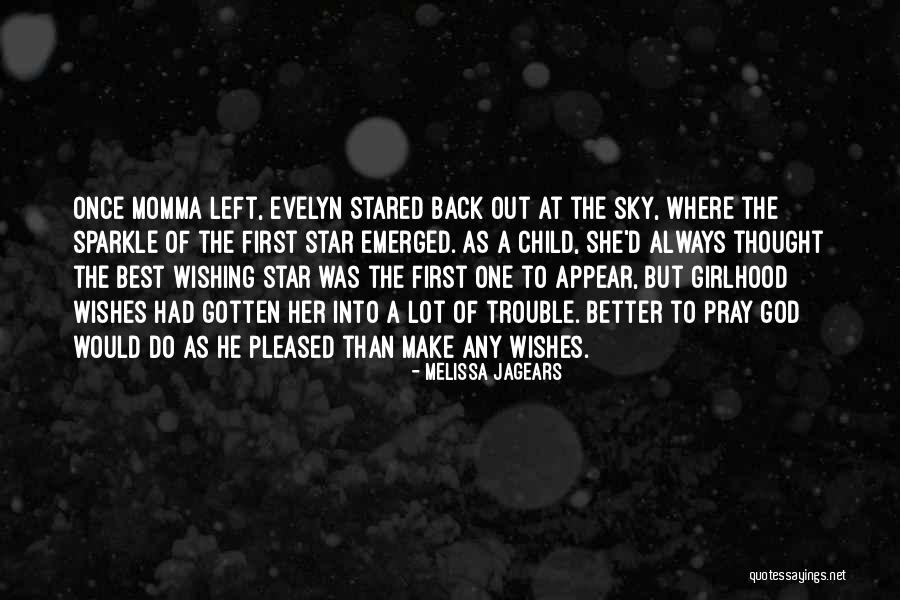 Once Momma left, Evelyn stared back out at the sky, where the sparkle of the first star emerged. As a child, she'd always thought the best wishing star was the first one to appear, but girlhood wishes had gotten her into a lot of trouble. Better to pray God would do as He pleased than make any wishes. — Melissa Jagears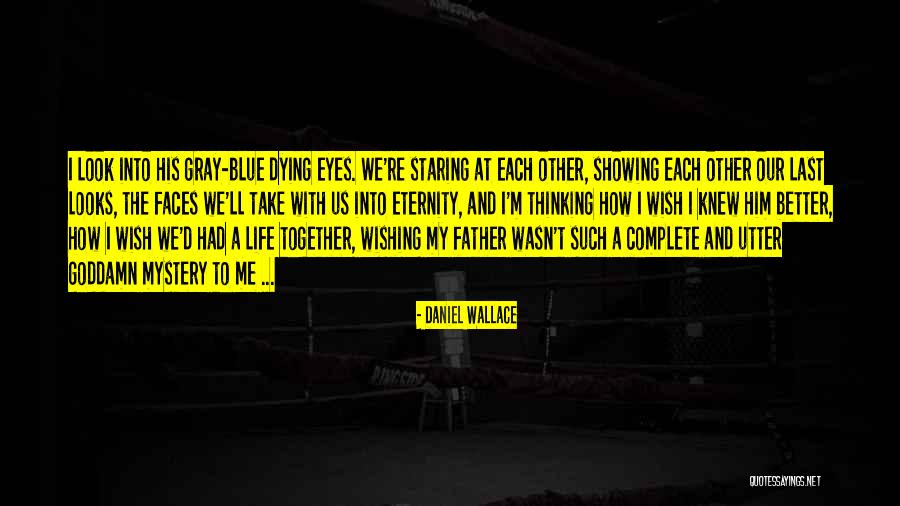 I look into his gray-blue dying eyes. We're staring at each other, showing each other our last looks, the faces we'll take with us into eternity, and I'm thinking how I wish I knew him better, how I wish we'd had a life together, wishing my father wasn't such a complete and utter goddamn mystery to me ... — Daniel Wallace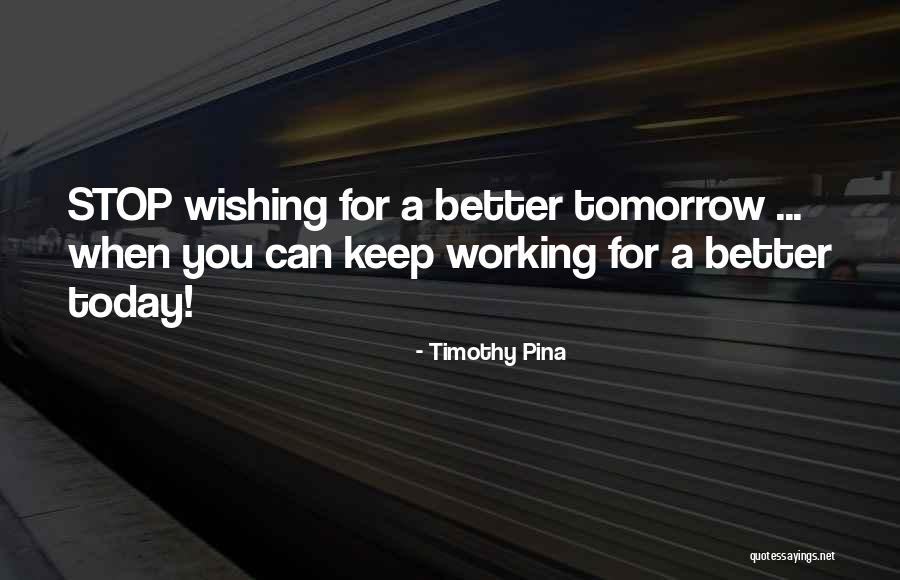 STOP wishing for a better tomorrow ... when you can keep working for a better today! — Timothy Pina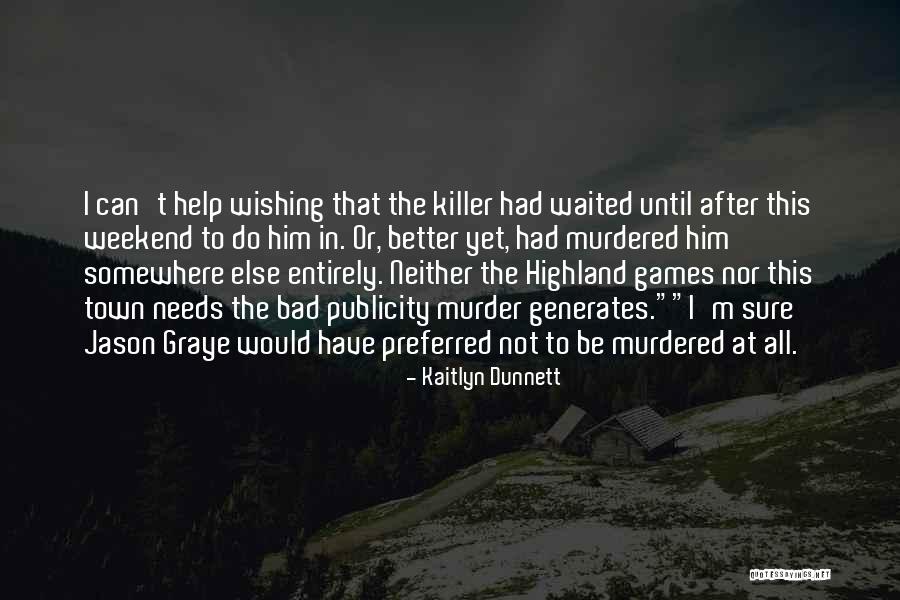 I can't help wishing that the killer had waited until after this weekend to do him in. Or, better yet, had murdered him somewhere else entirely. Neither the Highland games nor this town needs the bad publicity murder generates."
"I'm sure Jason Graye would have preferred not to be murdered at all. — Kaitlyn Dunnett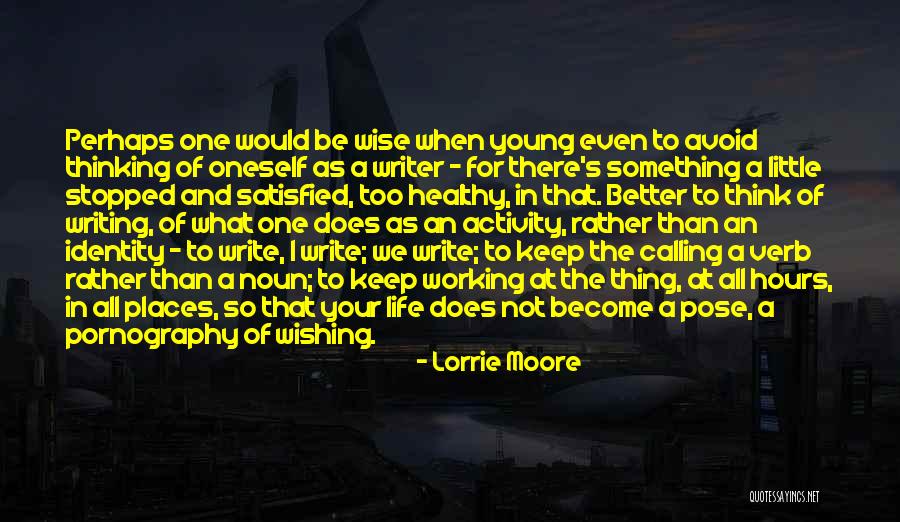 Perhaps one would be wise when young even to avoid thinking of oneself as a writer - for there's something a little stopped and satisfied, too healthy, in that. Better to think of writing, of what one does as an activity, rather than an identity - to write, I write; we write; to keep the calling a verb rather than a noun; to keep working at the thing, at all hours, in all places, so that your life does not become a pose, a pornography of wishing. — Lorrie Moore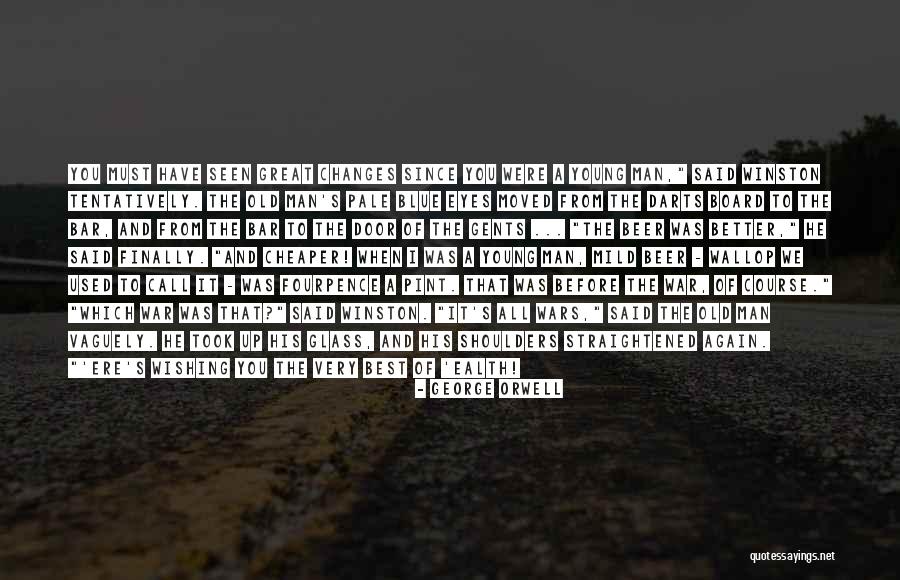 You must have seen great changes since you were a young man," said Winston tentatively. The old man's pale blue eyes moved from the darts board to the bar, and from the bar to the door of the Gents ... "The beer was better," he said finally. "And cheaper! When I was a young man, mild beer - wallop we used to call it - was fourpence a pint. That was before the war, of course." "Which war was that?" said Winston. "It's all wars," said the old man vaguely. He took up his glass, and his shoulders straightened again. "'Ere's wishing you the very best of 'ealth! — George Orwell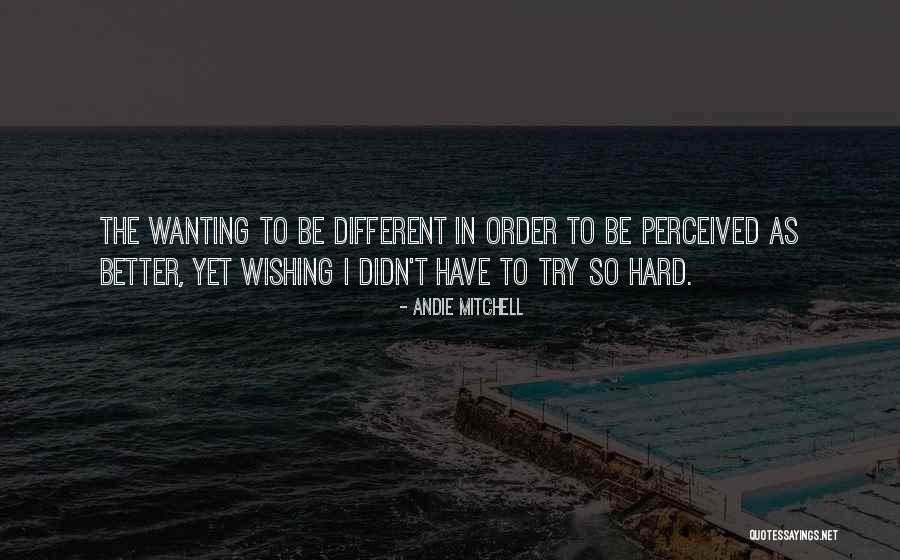 The wanting to be different in order to be perceived as better, yet wishing I didn't have to try so hard. — Andie Mitchell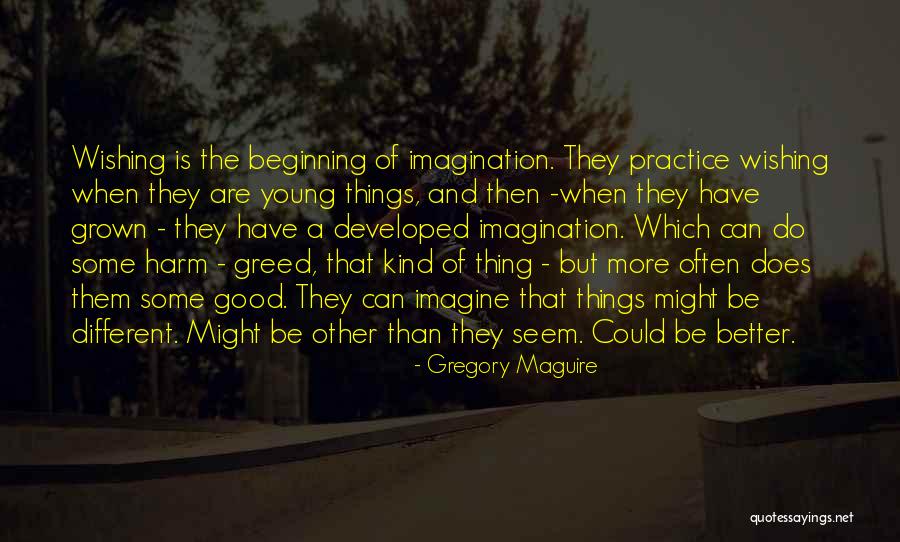 Wishing is the beginning of imagination. They practice wishing when they are young things, and then -when they have grown - they have a developed imagination. Which can do some harm - greed, that kind of thing - but more often does them some good. They can imagine that things might be different. Might be other than they seem. Could be better. — Gregory Maguire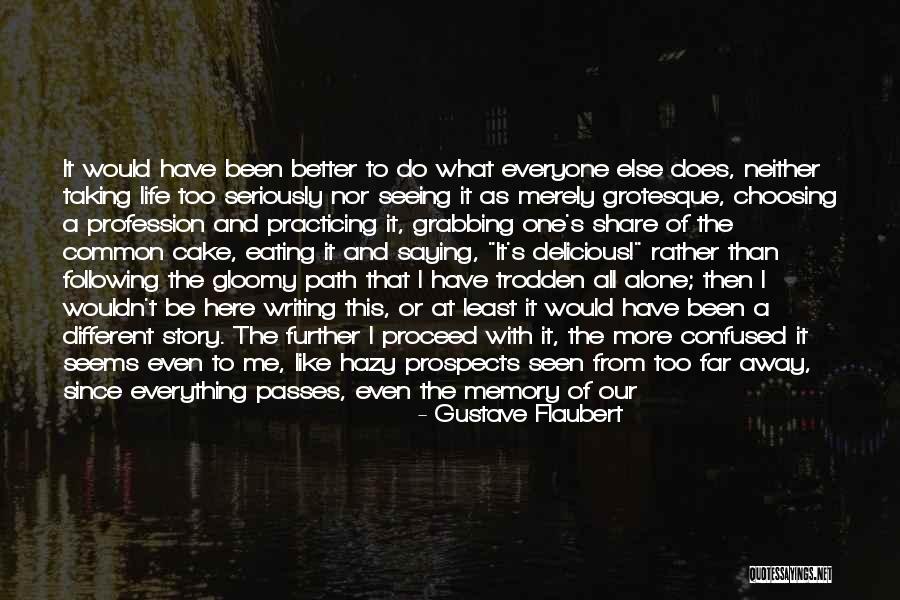 It would have been better to do what everyone else does, neither taking life too seriously nor seeing it as merely grotesque, choosing a profession and practicing it, grabbing one's share of the common cake, eating it and saying, "It's delicious!" rather than following the gloomy path that I have trodden all alone; then I wouldn't be here writing this, or at least it would have been a different story. The further I proceed with it, the more confused it seems even to me, like hazy prospects seen from too far away, since everything passes, even the memory of our most scalding tears and our heartiest laughter; our eyes soon dry, our mouths resume their habitual shape; the only memory that remains to me is that of a long tedious time that lasted for several winters, spent in yawning and wishing I were dead — Gustave Flaubert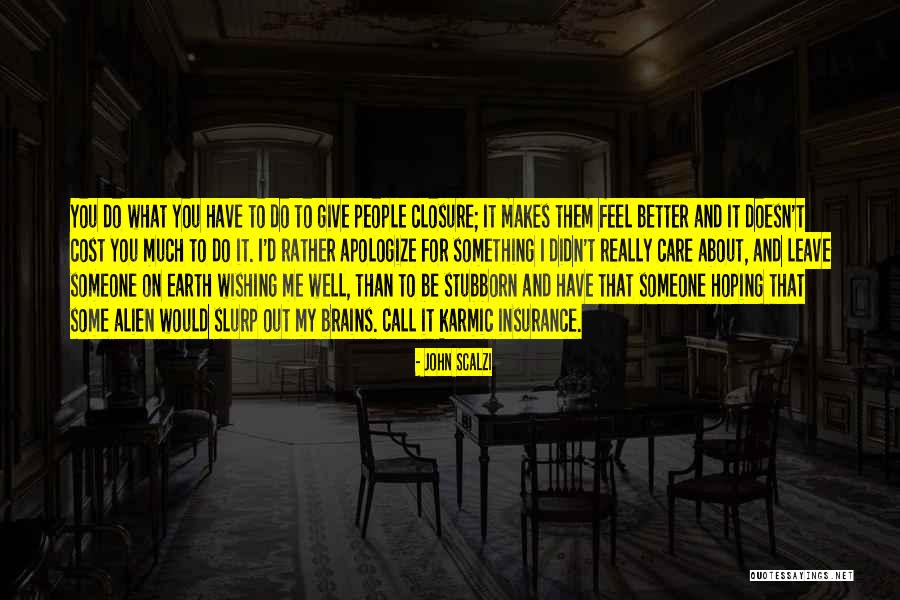 You do what you have to do to give people closure; it makes them feel better and it doesn't cost you much to do it. I'd rather apologize for something I didn't really care about, and leave someone on Earth wishing me well, than to be stubborn and have that someone hoping that some alien would slurp out my brains. Call it karmic insurance. — John Scalzi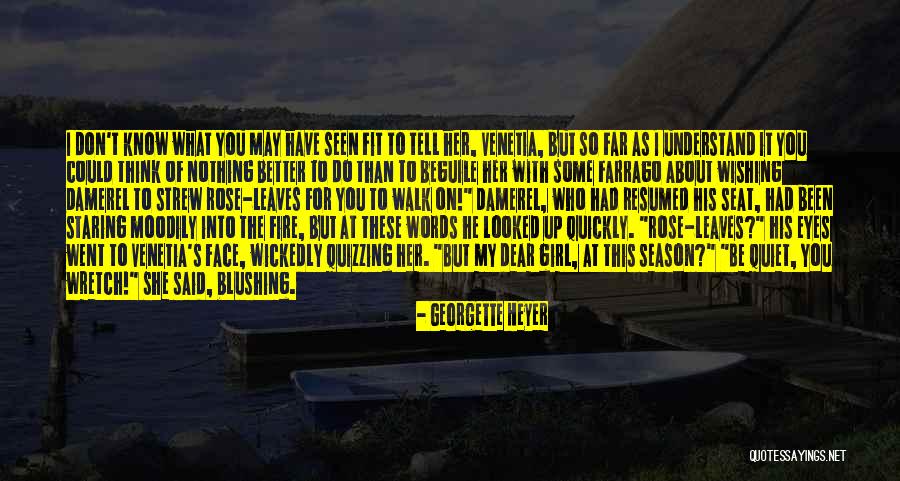 I don't know what you may have seen fit to tell her, Venetia, but so far as I understand it you could think of nothing better to do than to beguile her with some farrago about wishing Damerel to strew rose-leaves for you to walk on!"
Damerel, who had resumed his seat, had been staring moodily into the fire, but at these words he looked up quickly. "Rose-leaves?" His eyes went to Venetia's face, wickedly quizzing her. "But my dear girl, at this season?"
"Be quiet, you wretch!" she said, blushing. — Georgette Heyer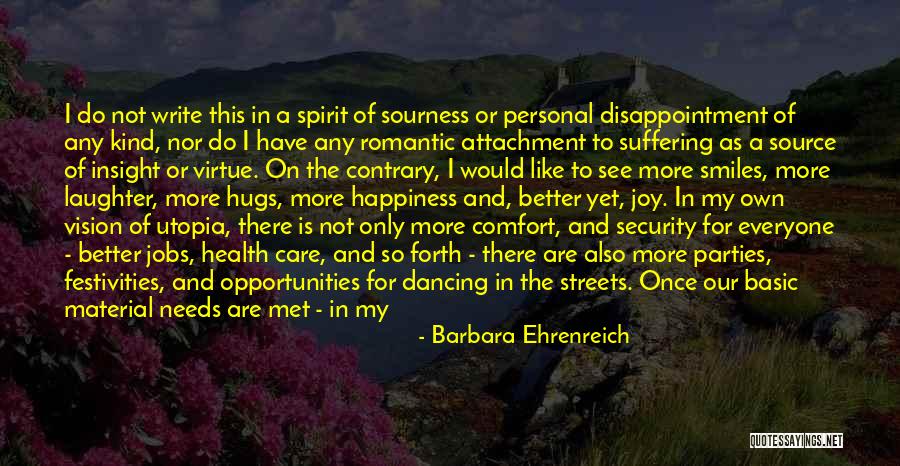 I do not write this in a spirit of sourness or personal disappointment of any kind, nor do I have any romantic attachment to suffering as a source of insight or virtue. On the contrary, I would like to see more smiles, more laughter, more hugs, more happiness and, better yet, joy. In my own vision of utopia, there is not only more comfort, and security for everyone - better jobs, health care, and so forth - there are also more parties, festivities, and opportunities for dancing in the streets. Once our basic material needs are met - in my utopia, anyway - life becomes a perpetual celebration in which everyone has a talent to contribute. But we cannot levitate ourselves into that blessed condition by wishing it. We need to brace ourselves for a struggle against terrifying obstacles, both of our own making and imposed by the natural world. And the first step is to recover from the mass delusion that is positive thinking. — Barbara Ehrenreich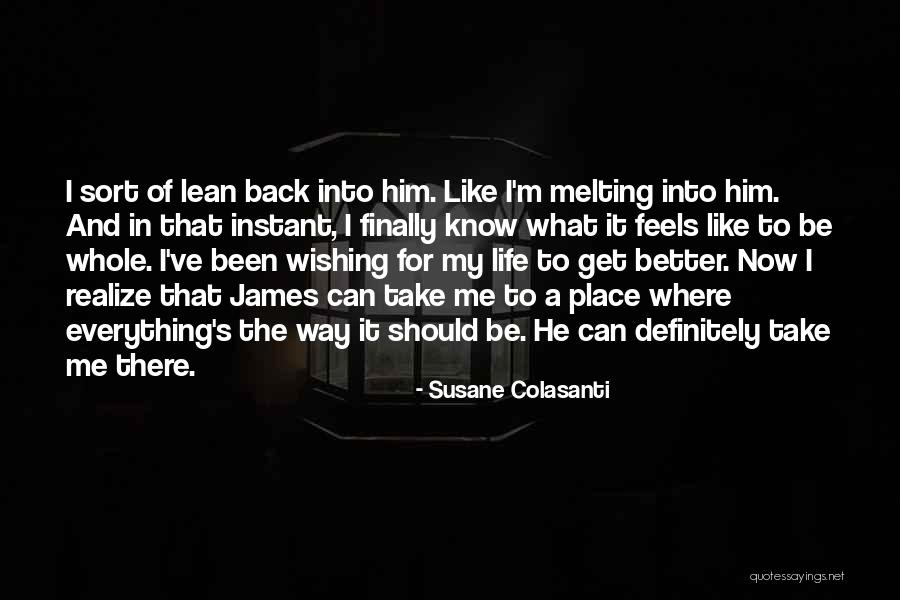 I sort of lean back into him. Like I'm melting into him. And in that instant, I finally know what it feels like to be whole. I've been wishing for my life to get better. Now I realize that James can take me to a place where everything's the way it should be. He can definitely take me there. — Susane Colasanti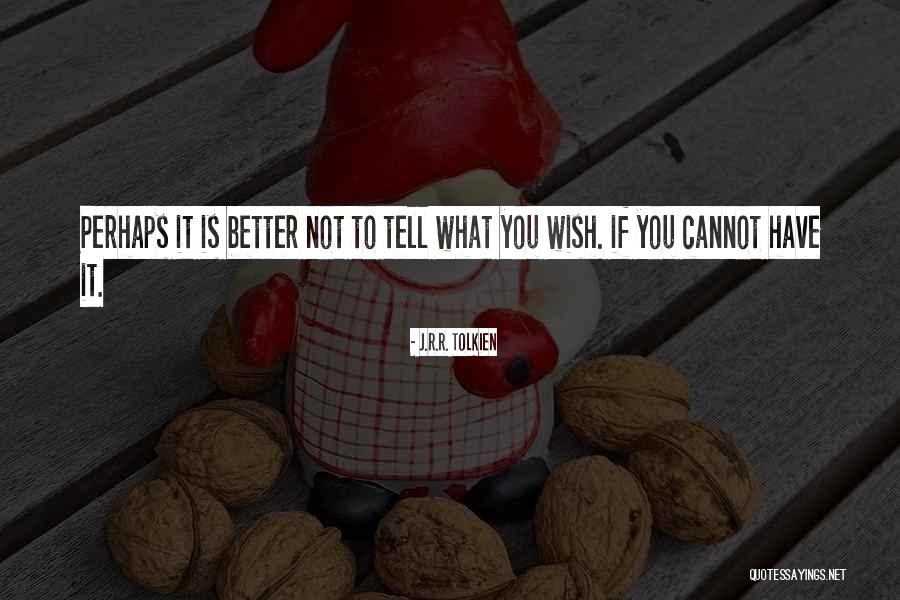 Perhaps it is better not to tell what you wish. if you cannot have it. — J.R.R. Tolkien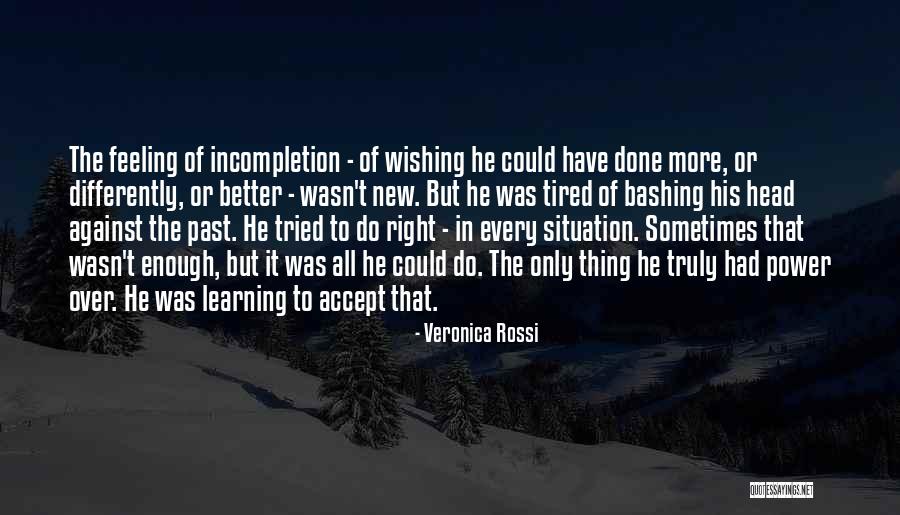 The feeling of incompletion - of wishing he could have done more, or differently, or better - wasn't new. But he was tired of bashing his head against the past. He tried to do right - in every situation. Sometimes that wasn't enough, but it was all he could do. The only thing he truly had power over. He was learning to accept that. — Veronica Rossi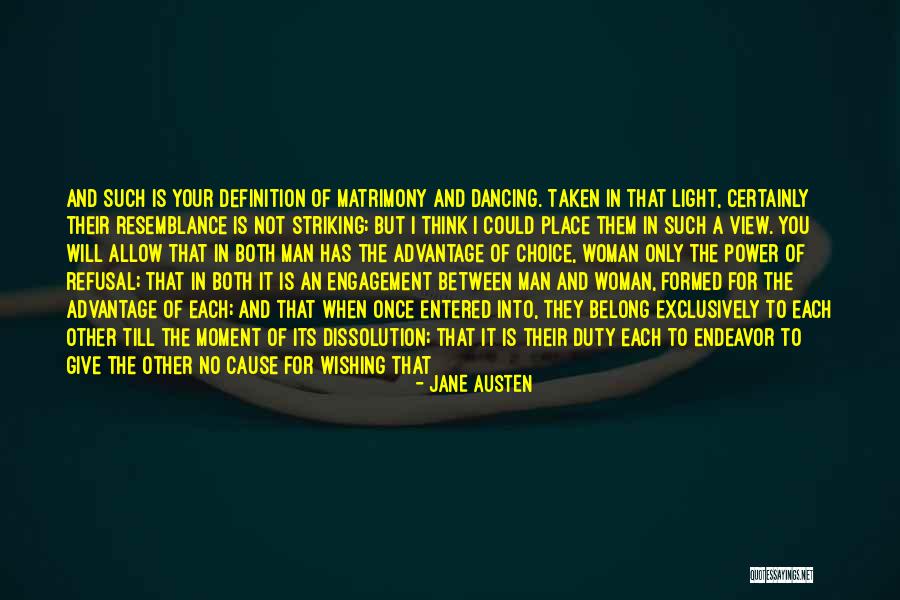 And such is your definition of matrimony and dancing. Taken in that light, certainly their resemblance is not striking; but I think I could place them in such a view. You will allow that in both man has the advantage of choice, woman only the power of refusal; that in both it is an engagement between man and woman, formed for the advantage of each; and that when once entered into, they belong exclusively to each other till the moment of its dissolution; that it is their duty each to endeavor to give the other no cause for wishing that he or she had bestowed themselves elsewhere, and their best interest to keep their own imaginations from wandering towards the perfections of their neighbors, or fancying that they should have been better off with any one else. — Jane Austen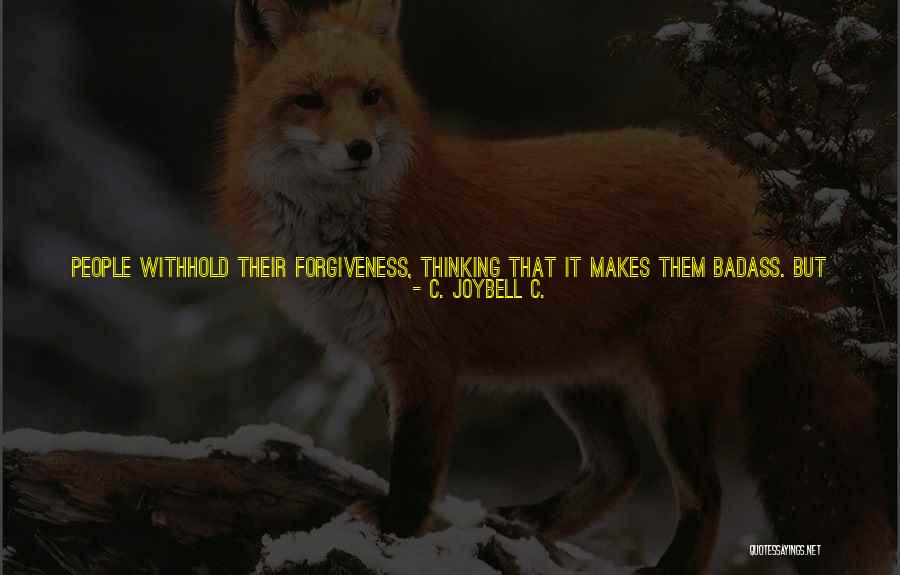 People withhold their forgiveness, thinking that it makes them badass. But really, the unwillingness to forgive is merely the wishing that things were better. You wish that you had better, you wish that someone else were better so they could have treated you better ... it's you making wishes. And that's not badass. To forgive is to be able to look at the person and say "I accept that you weren't any better than what you were", "I accept what you were you and couldn't have been what I wished you to be", "I accept that things were the way they were and weren't any better." The ability to forgive is intertwined with the ability to accept the reality of the way things are/ the way a person is or was. You stop wishing things and you just accept. And hope is what says to you: "One day you'll have what's better. — C. JoyBell C.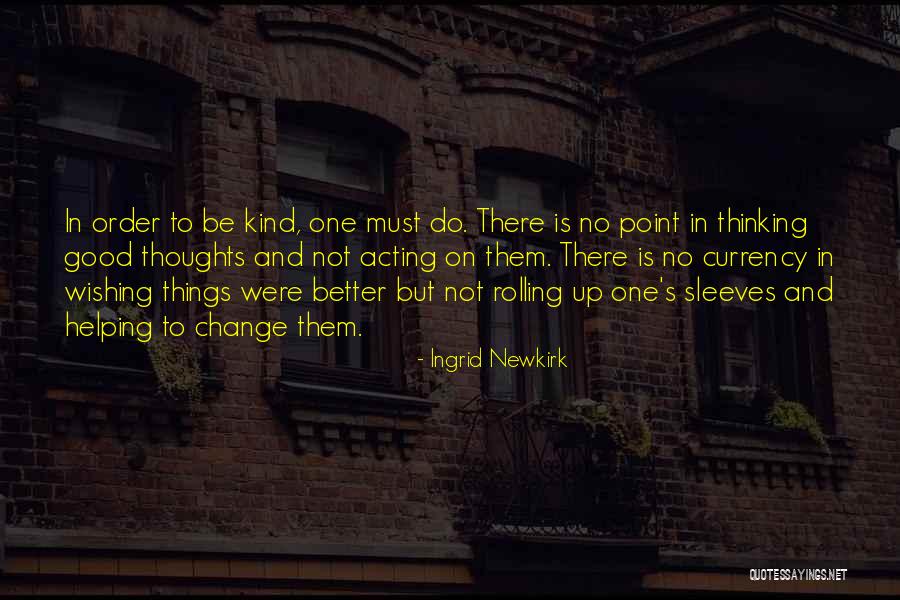 In order to be kind, one must do. There is no point in thinking good thoughts and not acting on them. There is no currency in wishing things were better but not rolling up one's sleeves and helping to change them. — Ingrid Newkirk