Quotes & Sayings About Winning And Losing As A Team
Enjoy reading and share 20 famous quotes about Winning And Losing As A Team with everyone.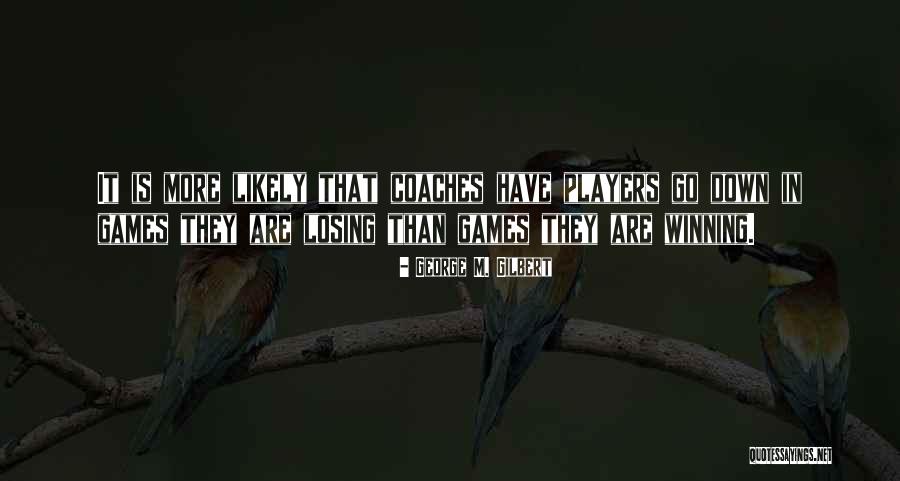 It is more likely that coaches have players go down in games they are losing than games they are winning. — George M. Gilbert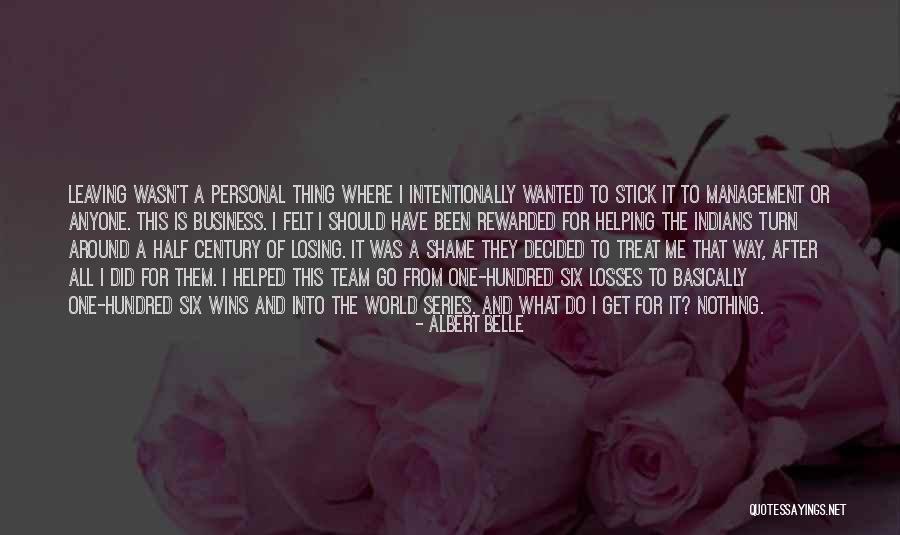 Leaving wasn't a personal thing where I intentionally wanted to stick it to management or anyone. This is business. I felt I should have been rewarded for helping the Indians turn around a half century of losing. It was a shame they decided to treat me that way, after all I did for them. I helped this team go from one-hundred six losses to basically one-hundred six wins and into the World Series. And what do I get for it? Nothing. — Albert Belle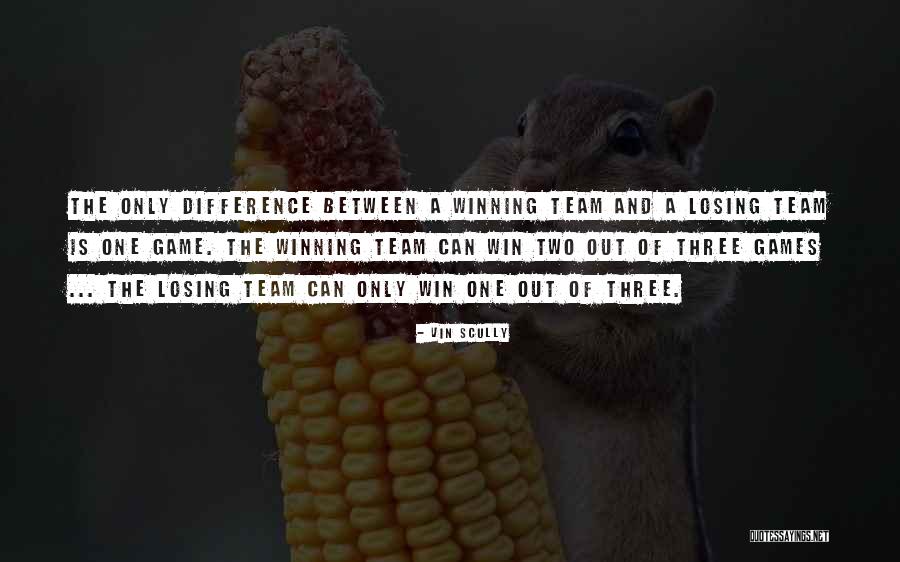 The only difference between a winning team and a losing team is one game. The winning team can win two out of three games ... the losing team can only win one out of three. — Vin Scully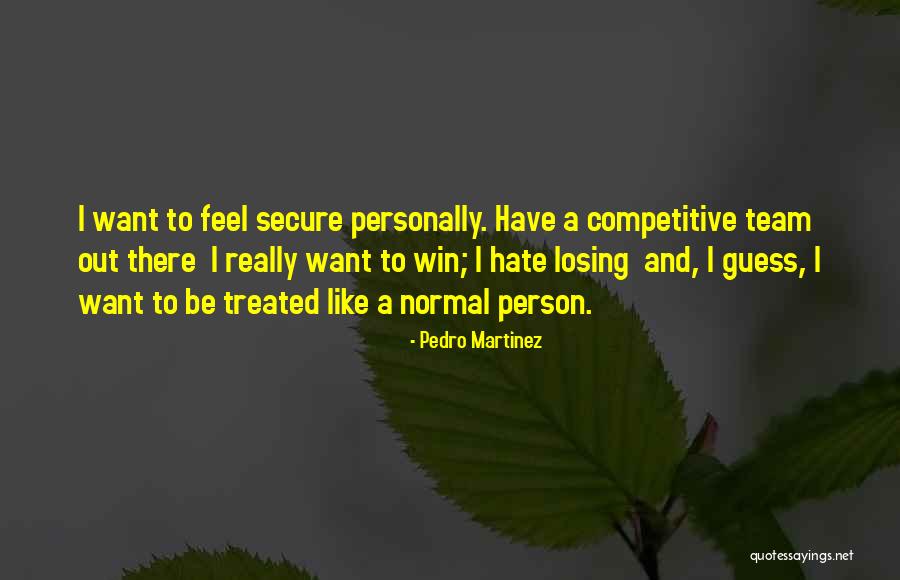 I want to feel secure personally. Have a competitive team out there
I really want to win; I hate losing
and, I guess, I want to be treated like a normal person. — Pedro Martinez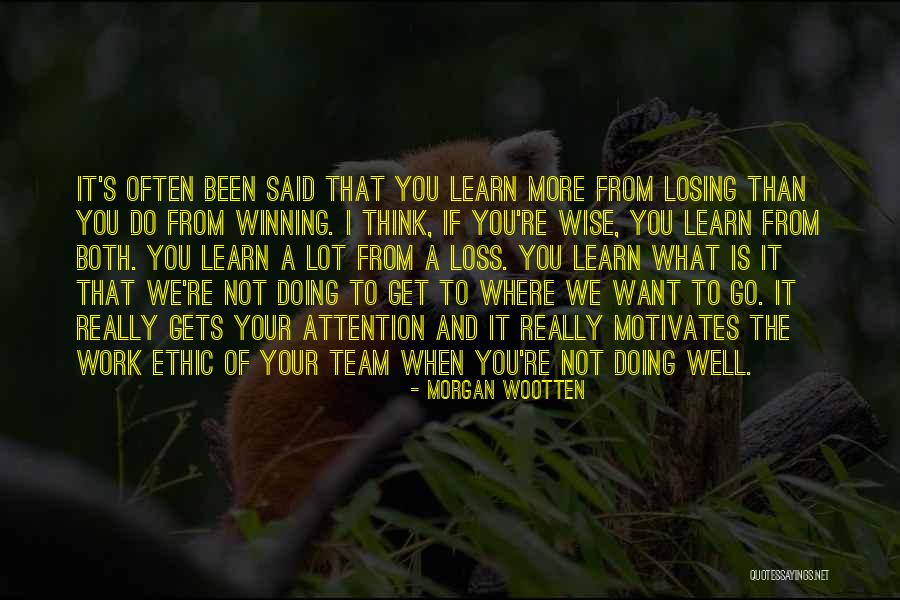 It's often been said that you learn more from losing than you do from winning. I think, if you're wise, you learn from both. You learn a lot from a loss. You learn what is it that we're not doing to get to where we want to go. It really gets your attention and it really motivates the work ethic of your team when you're not doing well. — Morgan Wootten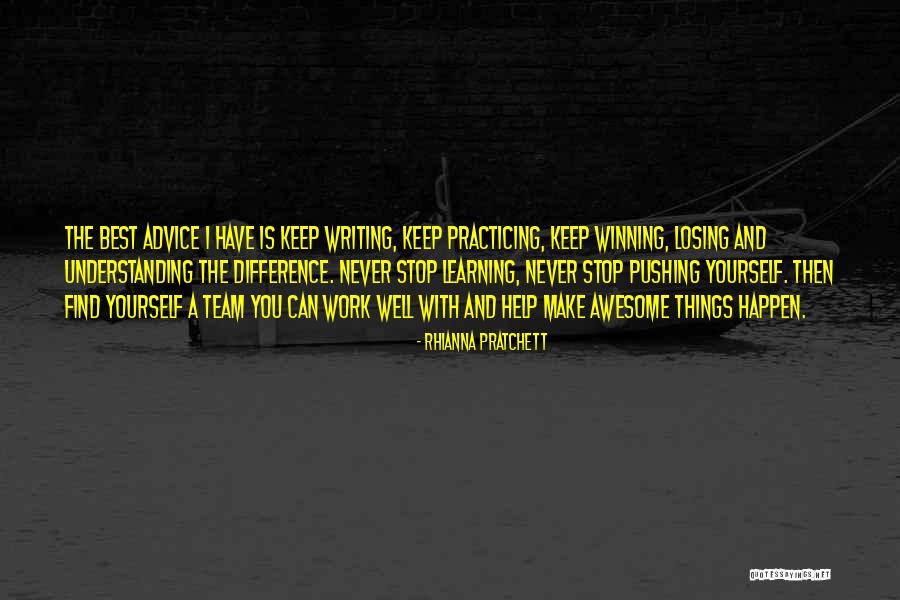 The best advice I have is keep writing, keep practicing, keep winning, losing and understanding the difference. Never stop learning, never stop pushing yourself. Then find yourself a team you can work well with and help make awesome things happen. — Rhianna Pratchett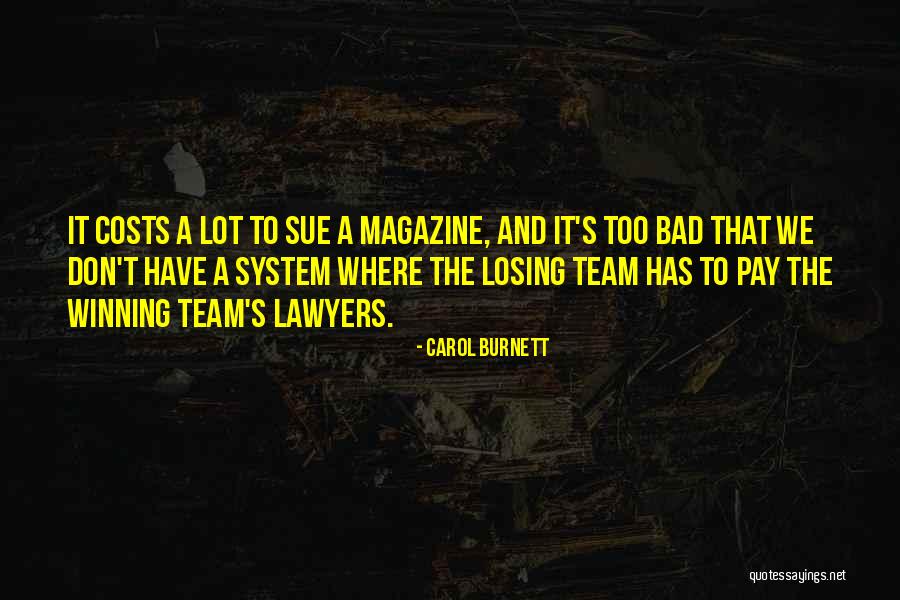 It costs a lot to sue a magazine, and it's too bad that we don't have a system where the losing team has to pay the winning team's lawyers. — Carol Burnett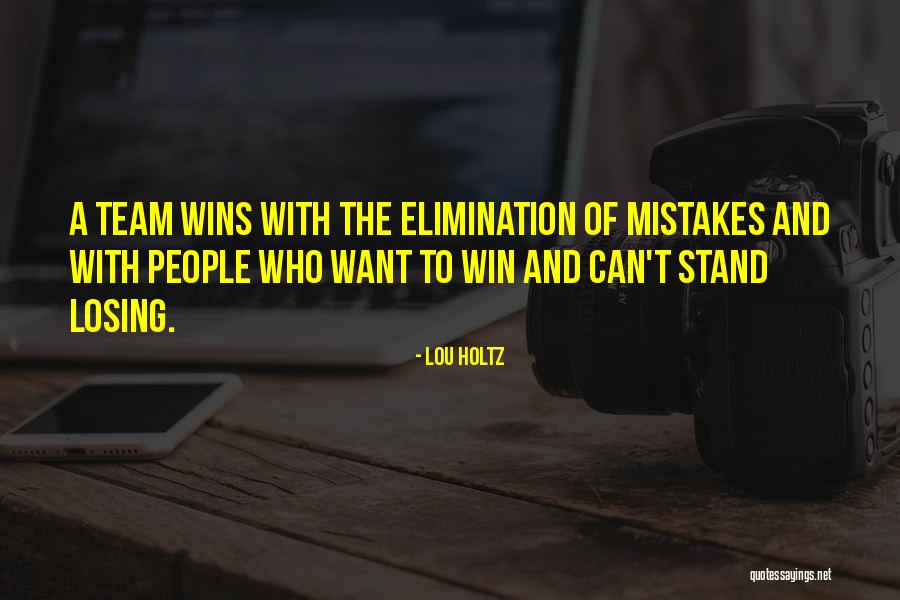 A team wins with the elimination of mistakes and with people who want to win and can't stand losing. — Lou Holtz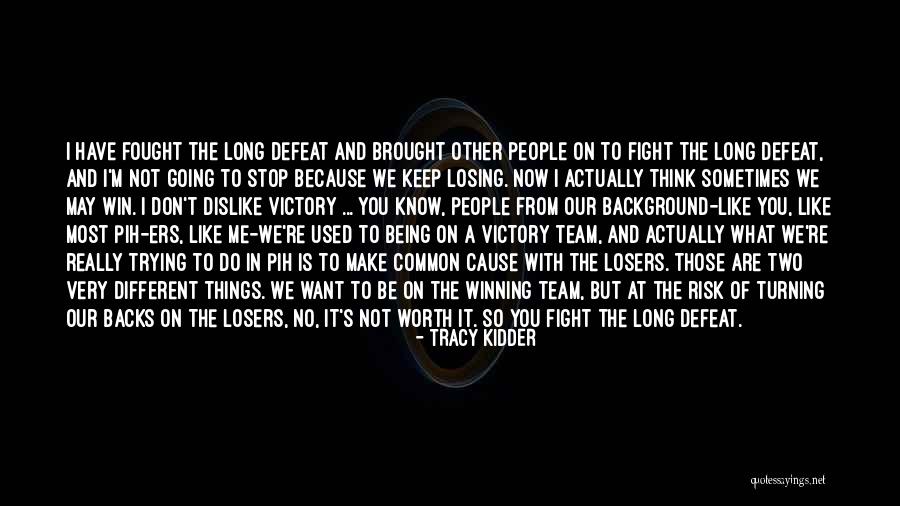 I have fought the long defeat and brought other people on to fight the long defeat, and I'm not going to stop because we keep losing. Now I actually think sometimes we may win. I don't dislike victory ... You know, people from our background-like you, like most PIH-ers, like me-we're used to being on a victory team, and actually what we're really trying to do in PIH is to make common cause with the losers. Those are two very different things. We want to be on the winning team, but at the risk of turning our backs on the losers, no, it's not worth it. So you fight the long defeat. — Tracy Kidder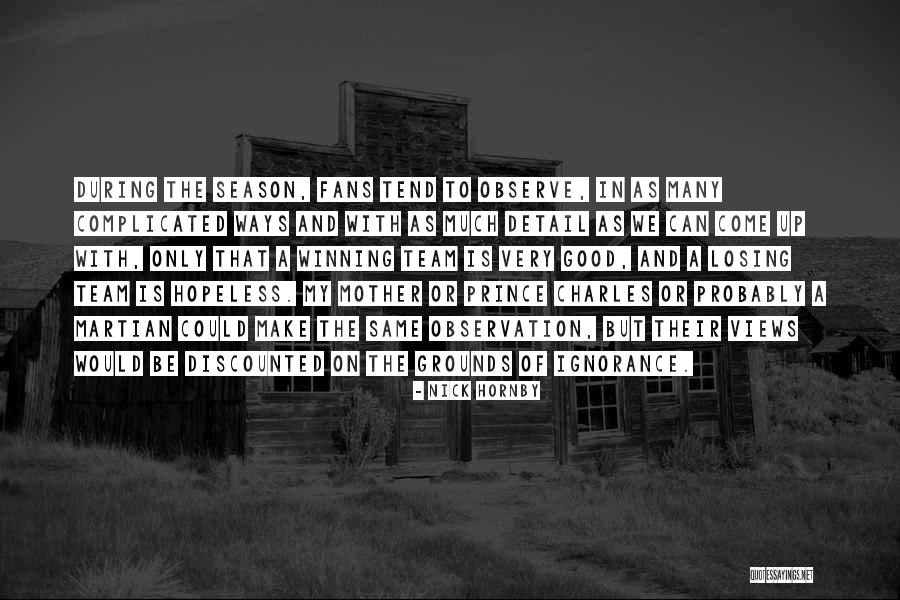 During the season, fans tend to observe, in as many complicated ways and with as much detail as we can come up with, only that a winning team is very good, and a losing team is hopeless. My mother or Prince Charles or probably a Martian could make the same observation, but their views would be discounted on the grounds of ignorance. — Nick Hornby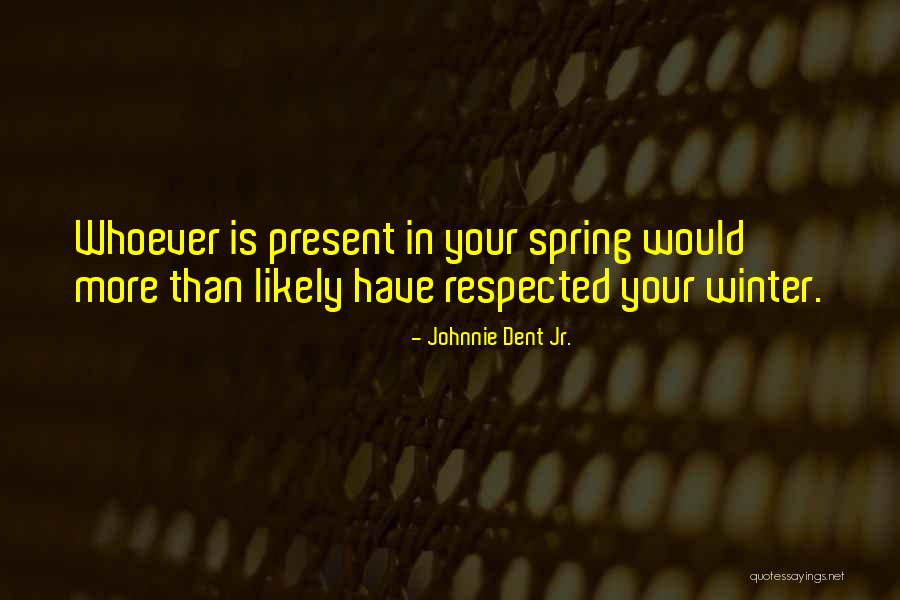 Whoever is present in your spring would more than likely have respected your winter. — Johnnie Dent Jr.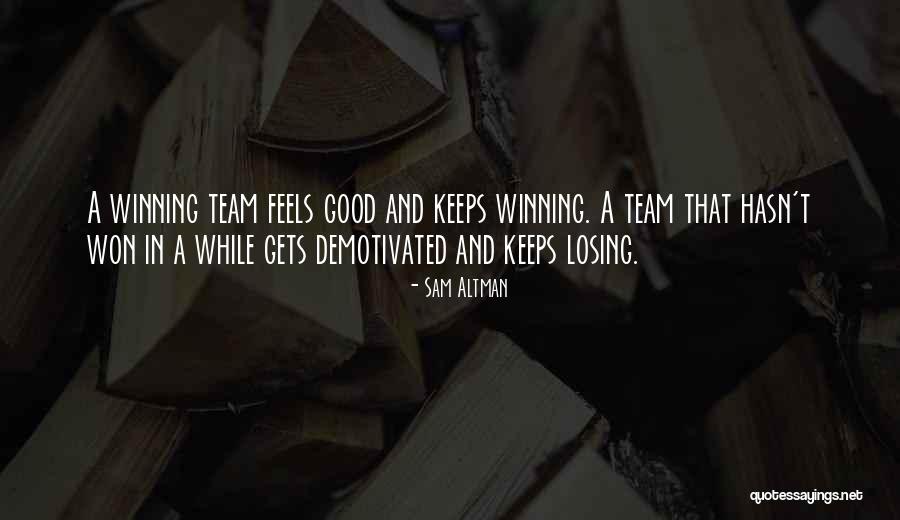 A winning team feels good and keeps winning. A team that hasn't won in a while gets demotivated and keeps losing. — Sam Altman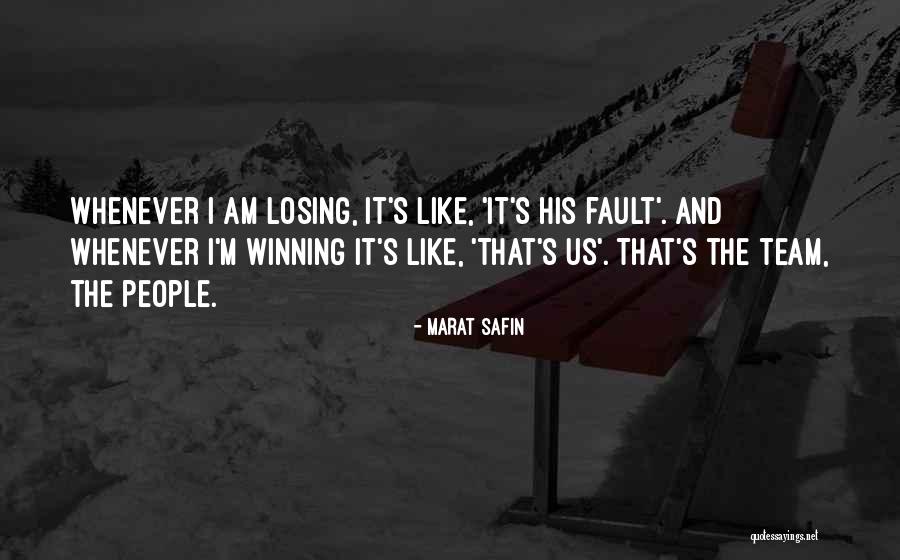 Whenever I am losing, it's like, 'It's his fault'. And whenever I'm winning it's like, 'That's us'. That's the team, the people. — Marat Safin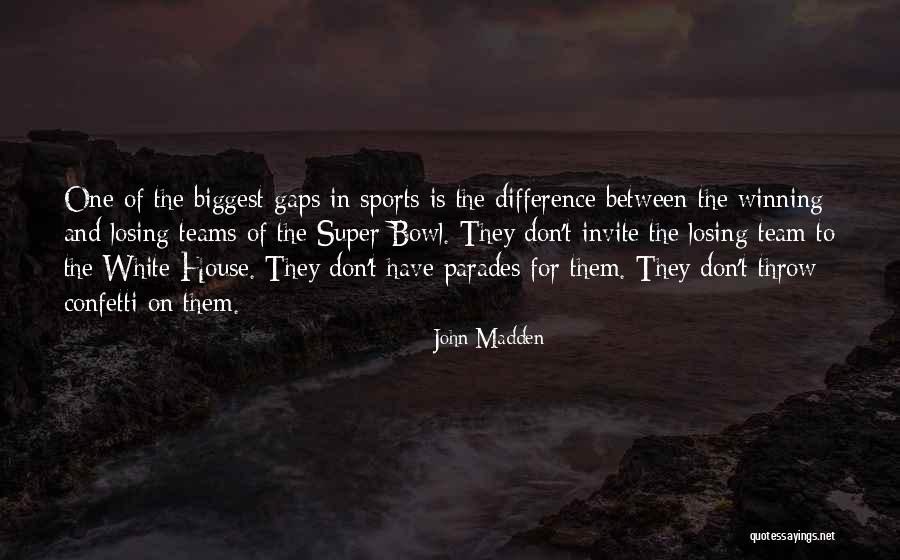 One of the biggest gaps in sports is the difference between the winning and losing teams of the Super Bowl. They don't invite the losing team to the White House. They don't have parades for them. They don't throw confetti on them. — John Madden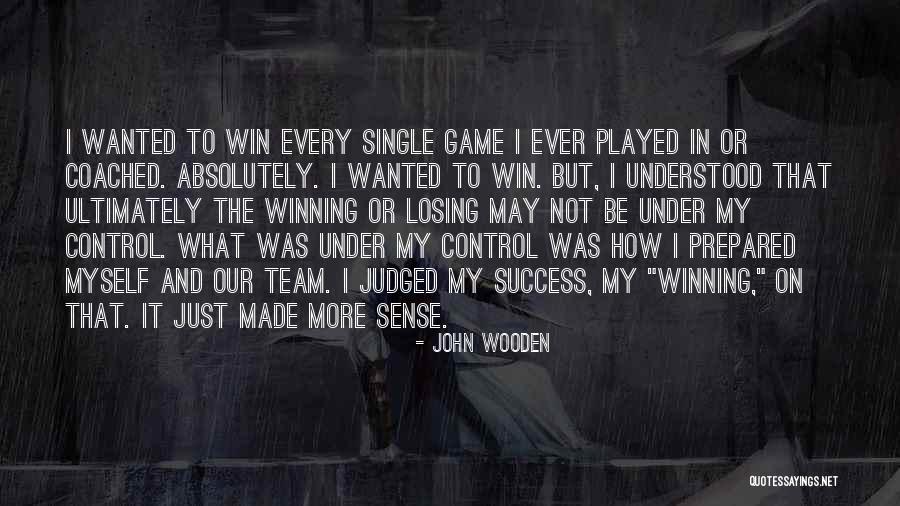 I wanted to win every single game I ever played in or coached. Absolutely. I wanted to win. But, I understood that ultimately the winning or losing may not be under my control. What was under my control was how I prepared myself and our team. I judged my success, my "winning," on that. It just made more sense. — John Wooden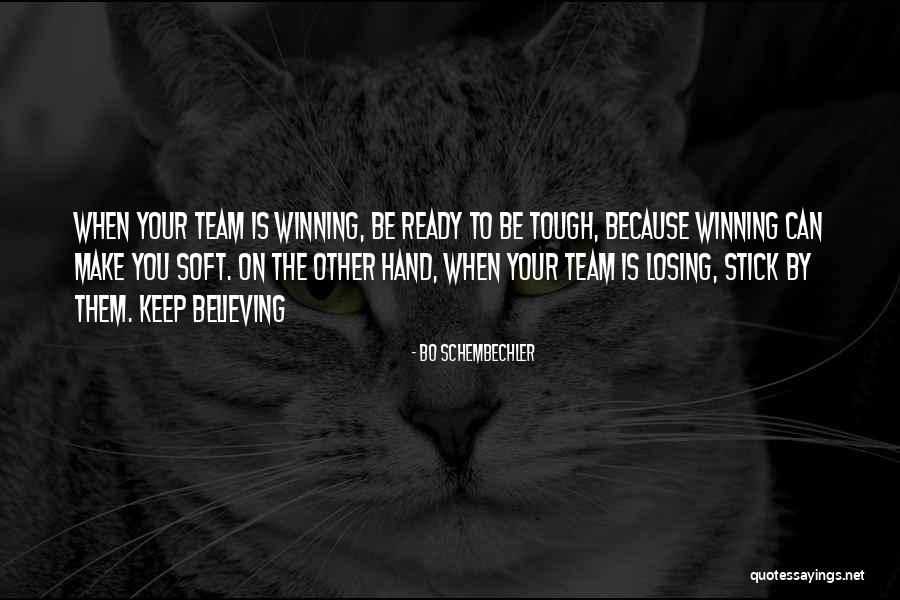 When your team is winning, be ready to be tough, because winning can make you soft. On the other hand, when your team is losing, stick by them. Keep believing — Bo Schembechler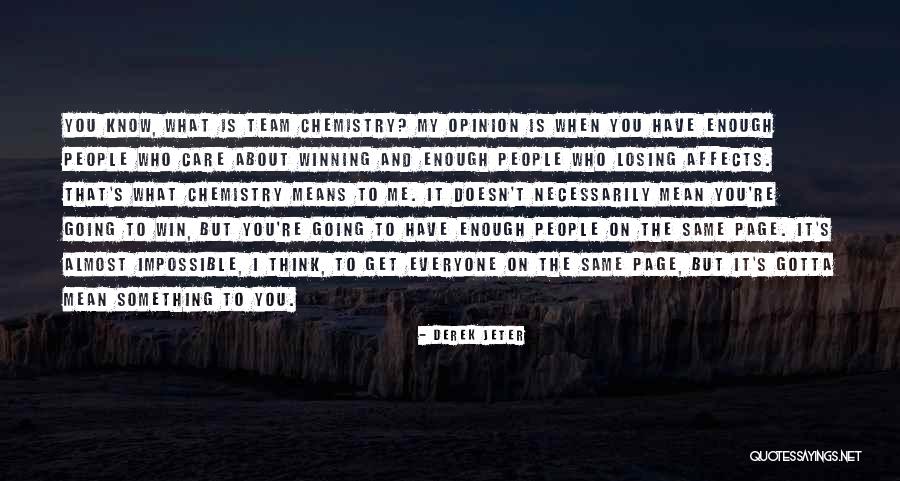 You know, what is team chemistry? My opinion is when you have enough people who care about winning and enough people who losing affects. That's what chemistry means to me. It doesn't necessarily mean you're going to win, but you're going to have enough people on the same page. It's almost impossible, I think, to get everyone on the same page, but it's gotta mean something to you. — Derek Jeter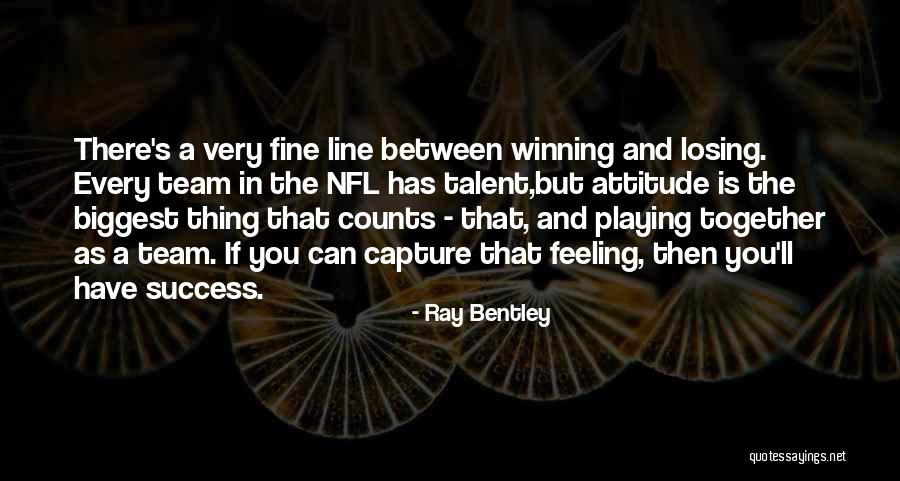 There's a very fine line between winning and losing. Every team in the NFL has talent,but attitude is the biggest thing that counts - that, and playing together as a team. If you can capture that feeling, then you'll have success. — Ray Bentley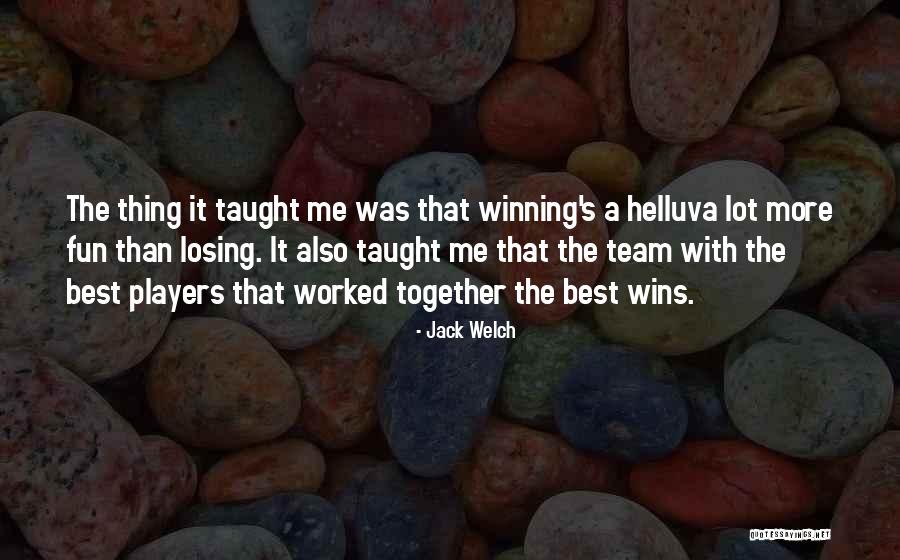 The thing it taught me was that winning's a helluva lot more fun than losing. It also taught me that the team with the best players that worked together the best wins. — Jack Welch