Quotes & Sayings About Tying Up Loose Ends
Enjoy reading and share 2 famous quotes about Tying Up Loose Ends with everyone.
Top Tying Up Loose Ends Quotes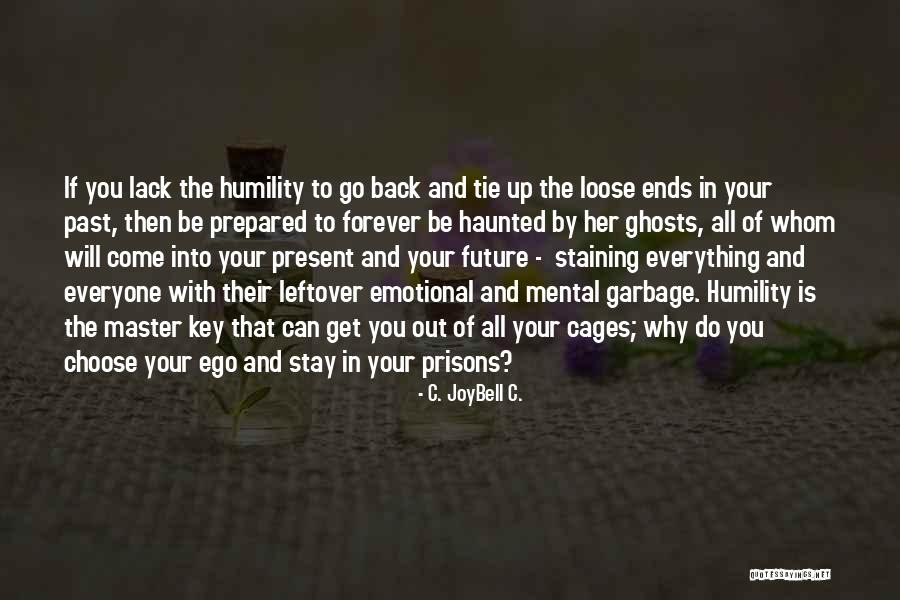 If you lack the humility to go back and tie up the loose ends in your past, then be prepared to forever be haunted by her ghosts, all of whom will come into your present and your future - staining everything and everyone with their leftover emotional and mental garbage. Humility is the master key that can get you out of all your cages; why do you choose your ego and stay in your prisons? — C. JoyBell C.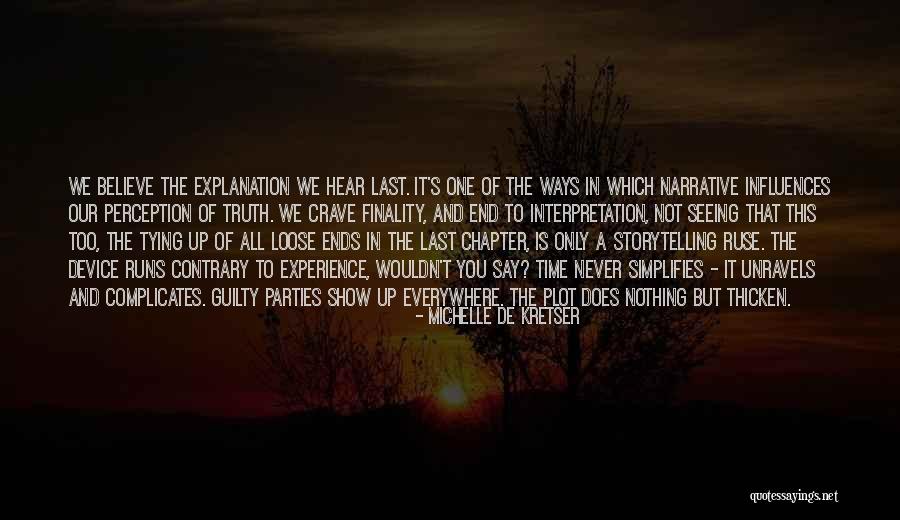 We believe the explanation we hear last. It's one of the ways in which narrative influences our perception of truth. We crave finality, and end to interpretation, not seeing that this too, the tying up of all loose ends in the last chapter, is only a storytelling ruse. The device runs contrary to experience, wouldn't you say? Time never simplifies - it unravels and complicates. Guilty parties show up everywhere. The plot does nothing but thicken. — Michelle De Kretser