Quotes & Sayings About Trails And Paths
Enjoy reading and share 8 famous quotes about Trails And Paths with everyone.
Top Trails And Paths Quotes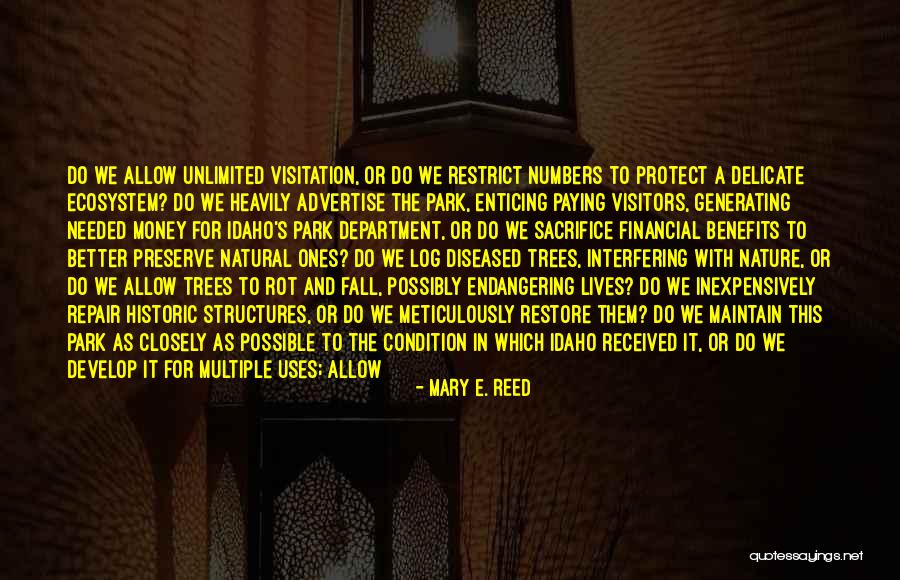 Do we allow unlimited visitation, or do we restrict numbers to protect a delicate ecosystem? Do we heavily advertise the park, enticing paying visitors, generating needed money for Idaho's park department, or do we sacrifice financial benefits to better preserve natural ones? Do we log diseased trees, interfering with nature, or do we allow trees to rot and fall, possibly endangering lives? Do we inexpensively repair historic structures, or do we meticulously restore them? Do we maintain this park as closely as possible to the condition in which Idaho received it, or do we develop it for multiple uses; allow overnight visitors; permit all-terrain vehicles; provide paths for those unable to navigate unpaved trails? — Mary E. Reed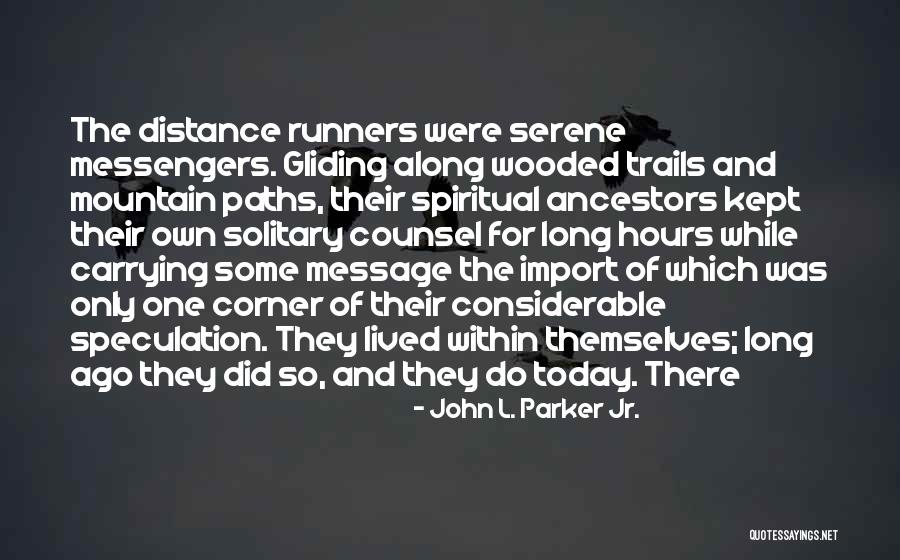 The distance runners were serene messengers. Gliding along wooded trails and mountain paths, their spiritual ancestors kept their own solitary counsel for long hours while carrying some message the import of which was only one corner of their considerable speculation. They lived within themselves; long ago they did so, and they do today. There — John L. Parker Jr.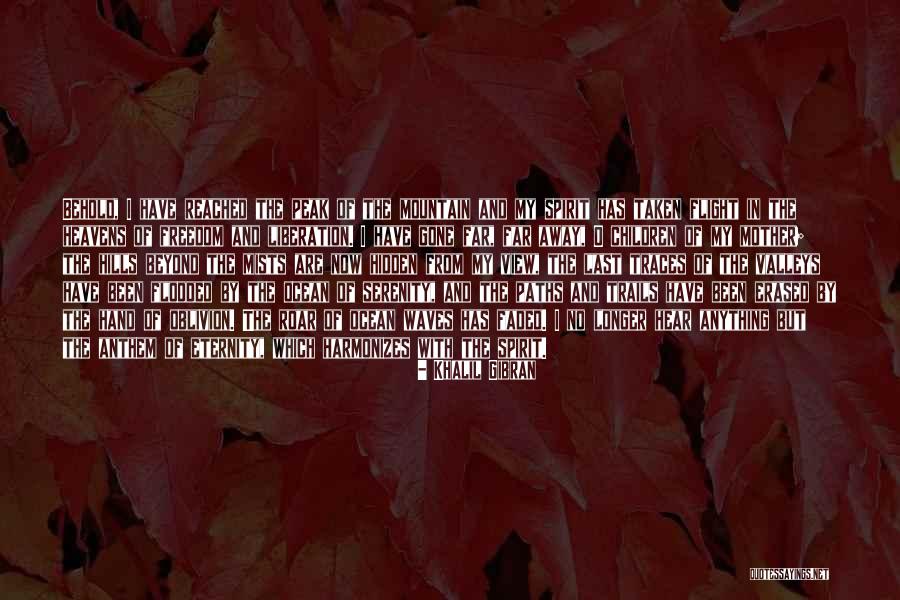 Behold, I have reached the peak of the mountain and my spirit has taken flight in the heavens of freedom and liberation. I have gone far, far away, O children of my mother; the hills beyond the mists are now hidden from my view, the last traces of the valleys have been flooded by the ocean of serenity, and the paths and trails have been erased by the hand of oblivion. The roar of ocean waves has faded. I no longer hear anything but the anthem of eternity, which harmonizes with the spirit. — Khalil Gibran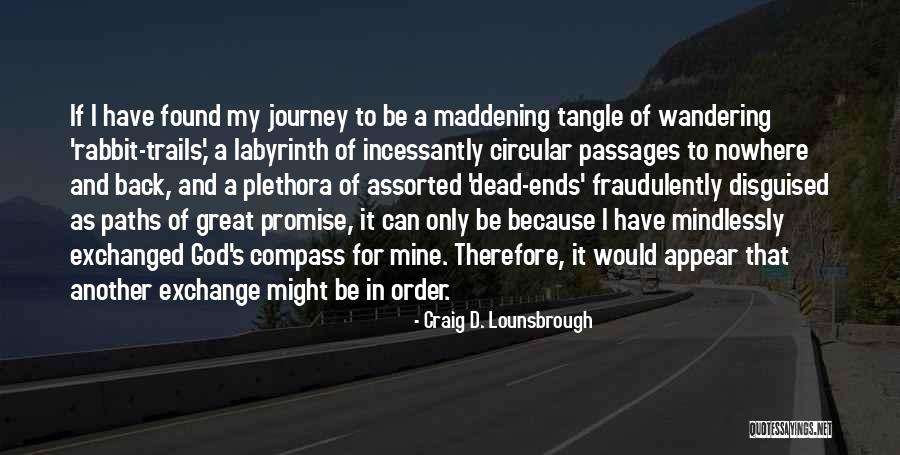 If I have found my journey to be a maddening tangle of wandering 'rabbit-trails,' a labyrinth of incessantly circular passages to nowhere and back, and a plethora of assorted 'dead-ends' fraudulently disguised as paths of great promise, it can only be because I have mindlessly exchanged God's compass for mine. Therefore, it would appear that another exchange might be in order. — Craig D. Lounsbrough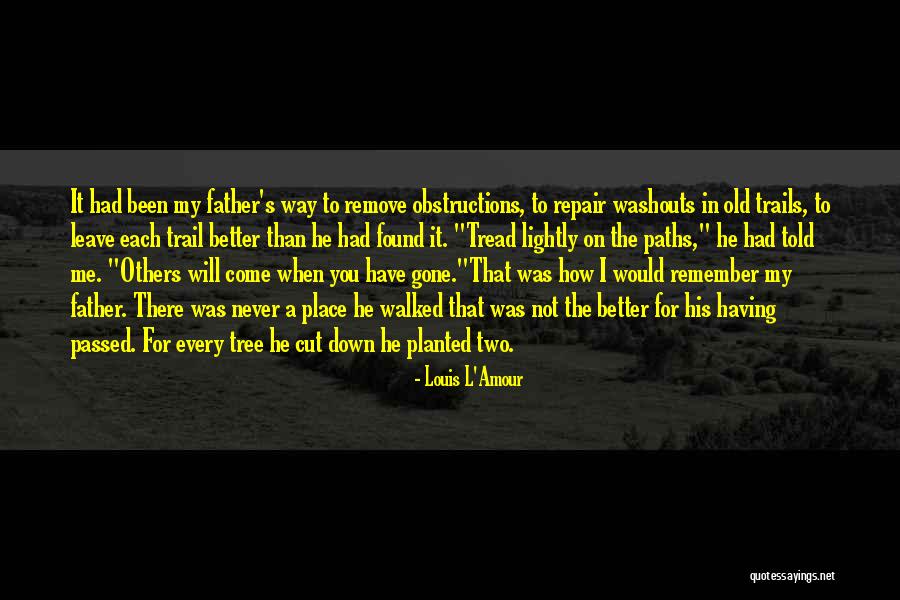 It had been my father's way to remove obstructions, to repair washouts in old trails, to leave each trail better than he had found it. "Tread lightly on the paths," he had told me. "Others will come when you have gone."
That was how I would remember my father. There was never a place he walked that was not the better for his having passed. For every tree he cut down he planted two. — Louis L'Amour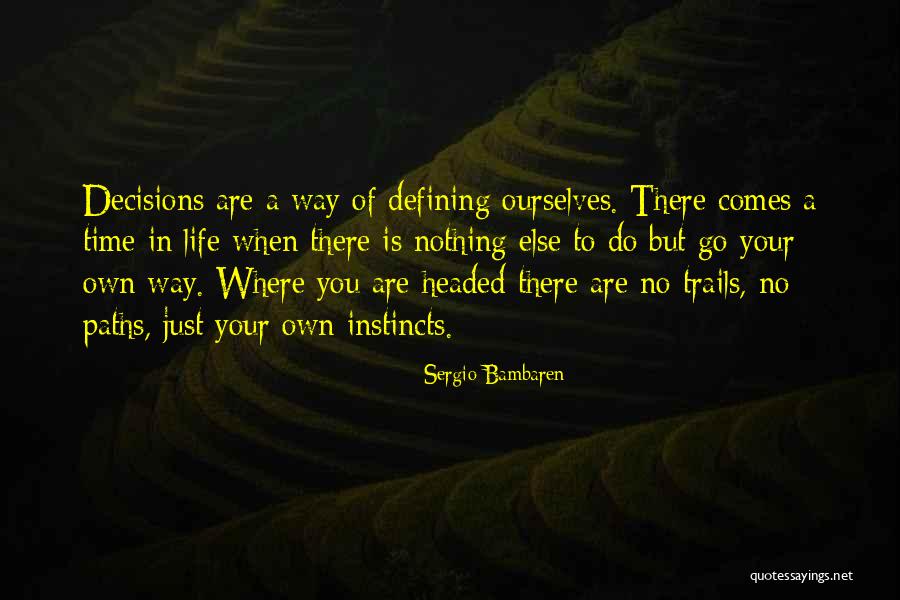 Decisions are a way of defining ourselves. There comes a time in life when there is nothing else to do but go your own way. Where you are headed there are no trails, no paths, just your own instincts. — Sergio Bambaren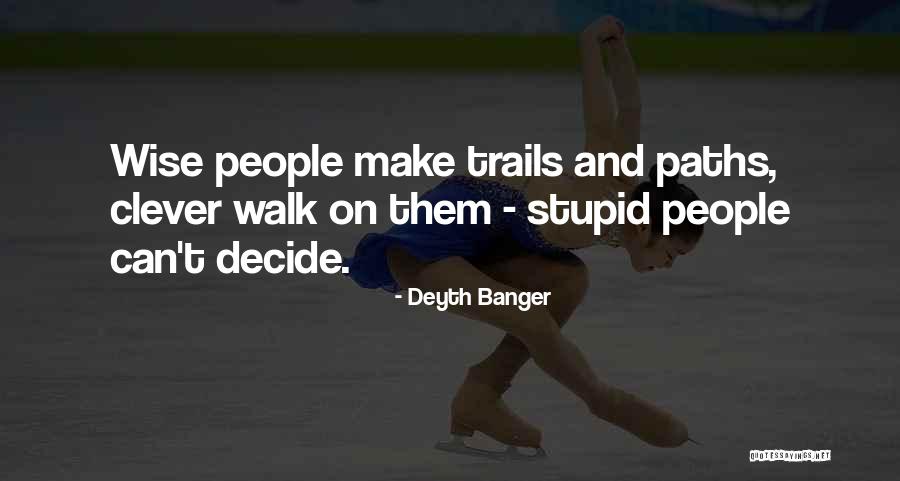 Wise people make trails and paths, clever walk on them - stupid people can't decide. — Deyth Banger