Quotes & Sayings About Touch Football
Enjoy reading and share 21 famous quotes about Touch Football with everyone.
Top Touch Football Quotes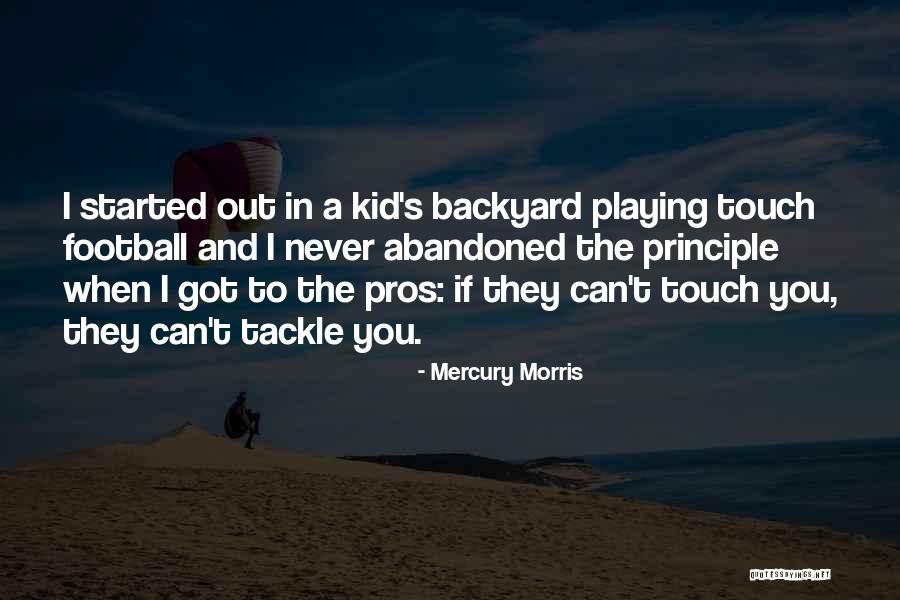 I started out in a kid's backyard playing touch football and I never abandoned the principle when I got to the pros: if they can't touch you, they can't tackle you. — Mercury Morris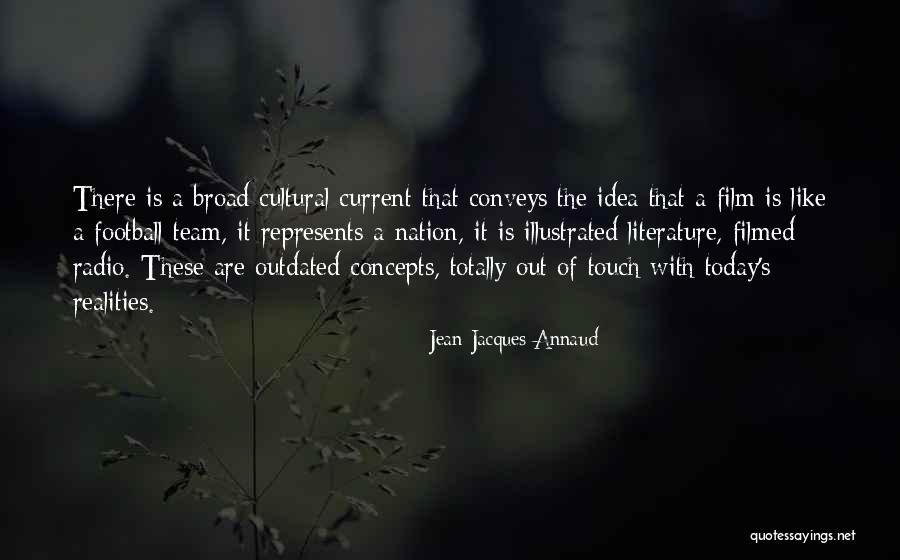 There is a broad cultural current that conveys the idea that a film is like a football team, it represents a nation, it is illustrated literature, filmed radio. These are outdated concepts, totally out of touch with today's realities. — Jean-Jacques Annaud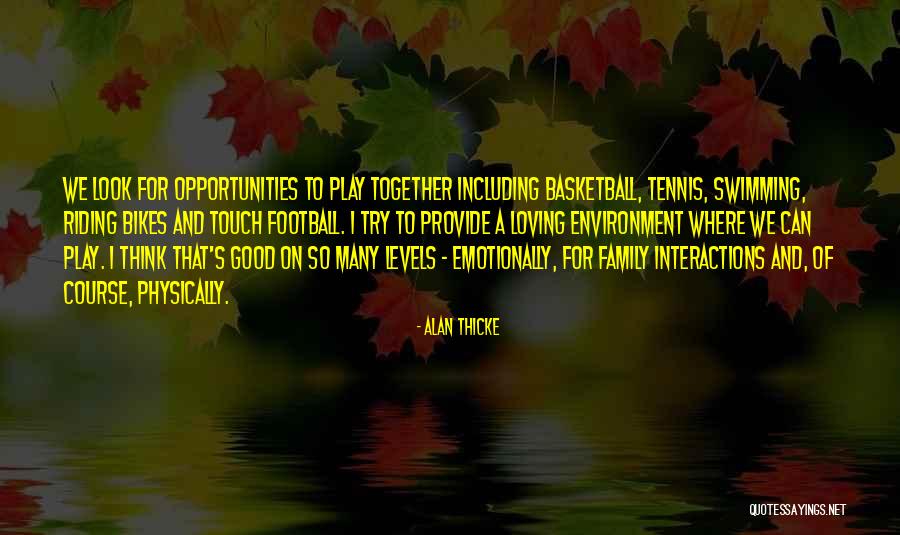 We look for opportunities to play together including basketball, tennis, swimming, riding bikes and touch football. I try to provide a loving environment where we can play. I think that's good on so many levels - emotionally, for family interactions and, of course, physically. — Alan Thicke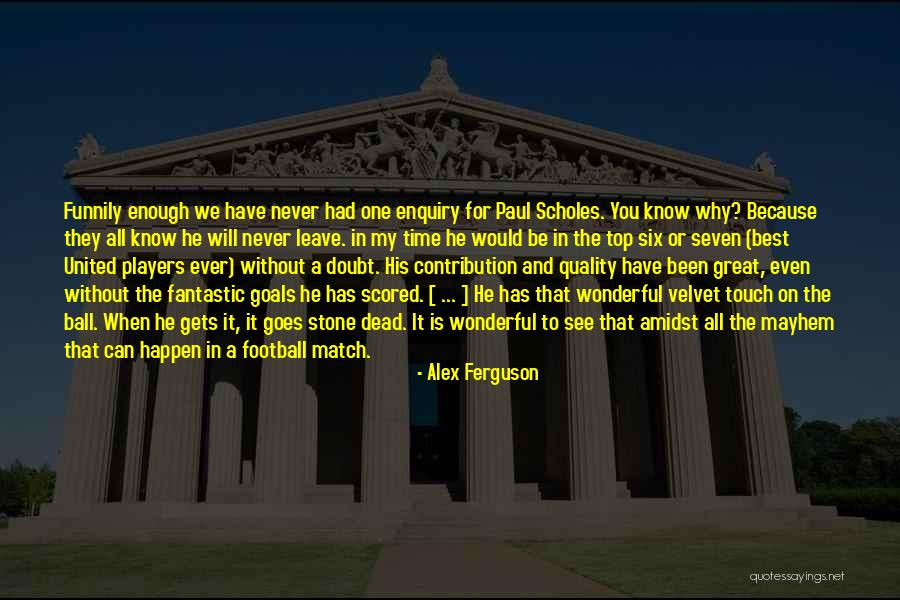 Funnily enough we have never had one enquiry for Paul Scholes. You know why? Because they all know he will never leave. in my time he would be in the top six or seven (best United players ever) without a doubt. His contribution and quality have been great, even without the fantastic goals he has scored. [ ... ] He has that wonderful velvet touch on the ball. When he gets it, it goes stone dead. It is wonderful to see that amidst all the mayhem that can happen in a football match. — Alex Ferguson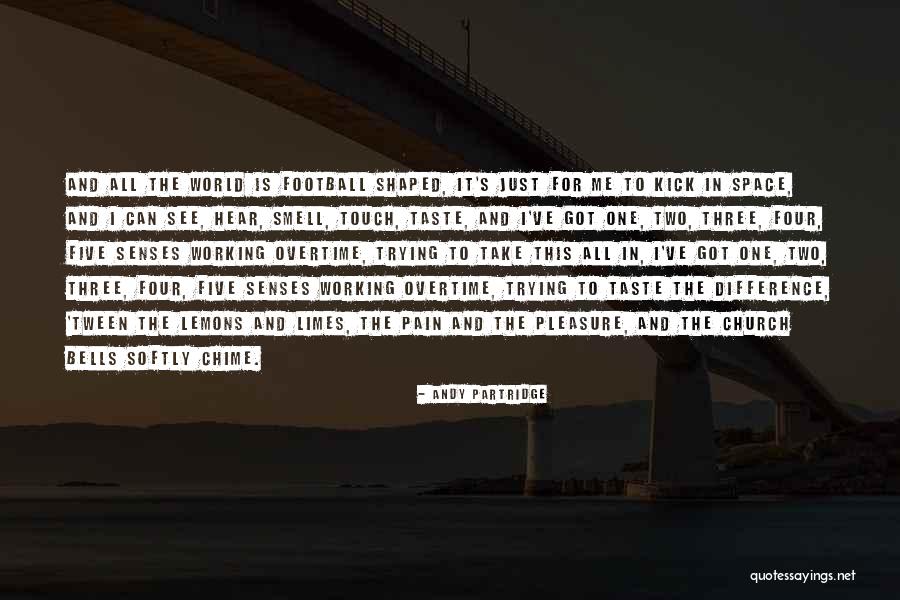 And all the world is football shaped, It's just for me to kick in space, And I can see, hear, smell, touch, taste, And I've got one, two, three, four, five Senses working overtime, Trying to take this all in, I've got one, two, three, four, five Senses working overtime, Trying to taste the difference, 'Tween the lemons and limes, The pain and the pleasure, And the church bells softly chime. — Andy Partridge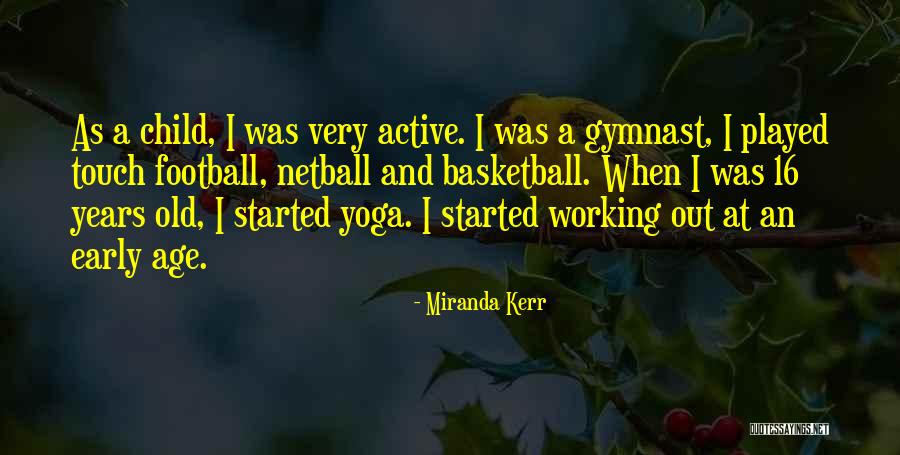 As a child, I was very active. I was a gymnast, I played touch football, netball and basketball. When I was 16 years old, I started yoga. I started working out at an early age. — Miranda Kerr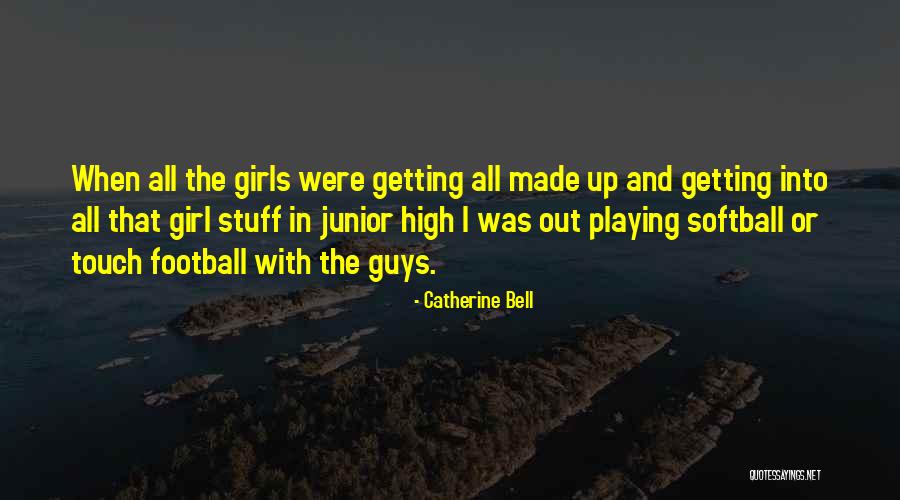 When all the girls were getting all made up and getting into all that girl stuff in junior high I was out playing softball or touch football with the guys. — Catherine Bell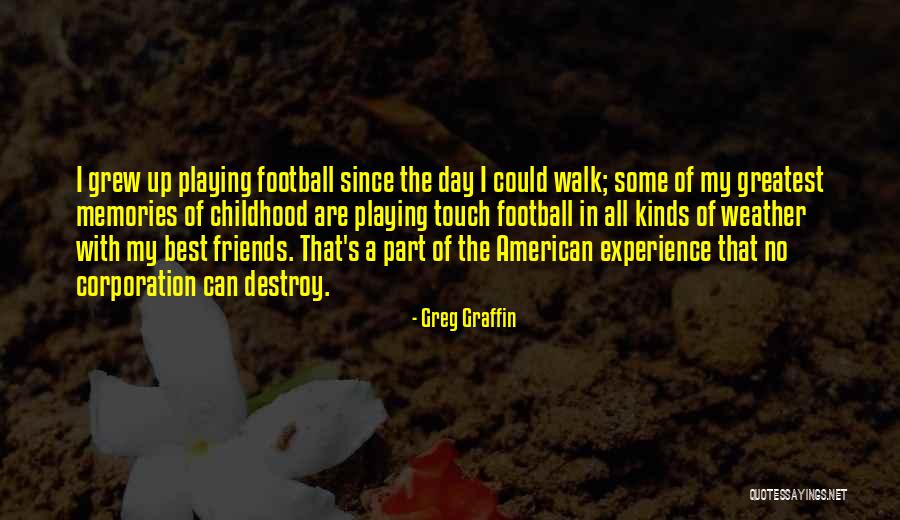 I grew up playing football since the day I could walk; some of my greatest memories of childhood are playing touch football in all kinds of weather with my best friends. That's a part of the American experience that no corporation can destroy. — Greg Graffin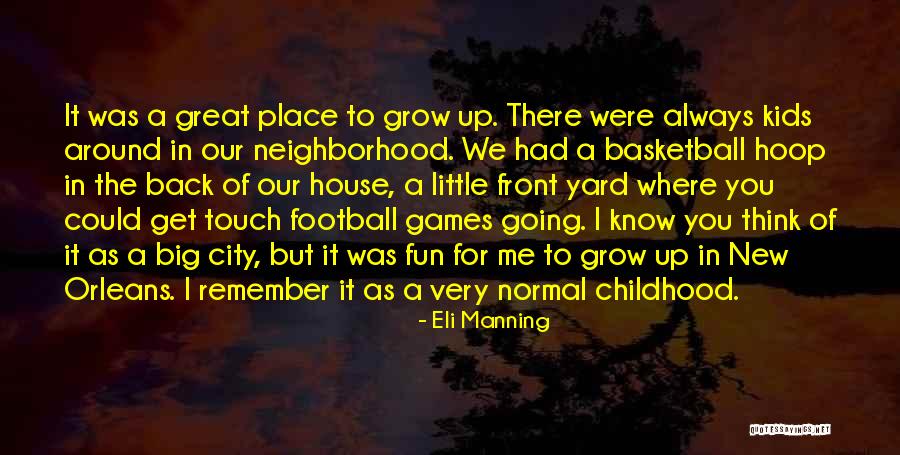 It was a great place to grow up. There were always kids around in our neighborhood. We had a basketball hoop in the back of our house, a little front yard where you could get touch football games going. I know you think of it as a big city, but it was fun for me to grow up in New Orleans. I remember it as a very normal childhood. — Eli Manning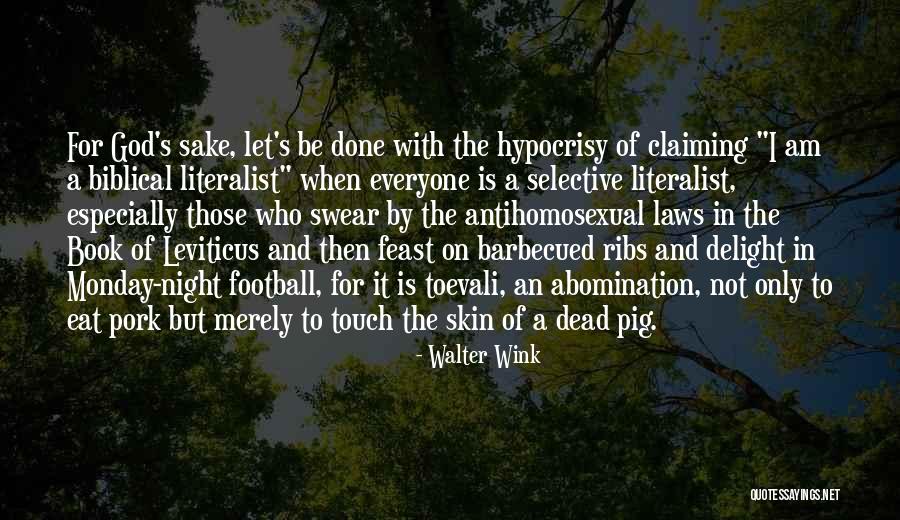 For God's sake, let's be done with the hypocrisy of claiming "I am a biblical literalist" when everyone is a selective literalist, especially those who swear by the antihomosexual laws in the Book of Leviticus and then feast on barbecued ribs and delight in Monday-night football, for it is toevali, an abomination, not only to eat pork but merely to touch the skin of a dead pig. — Walter Wink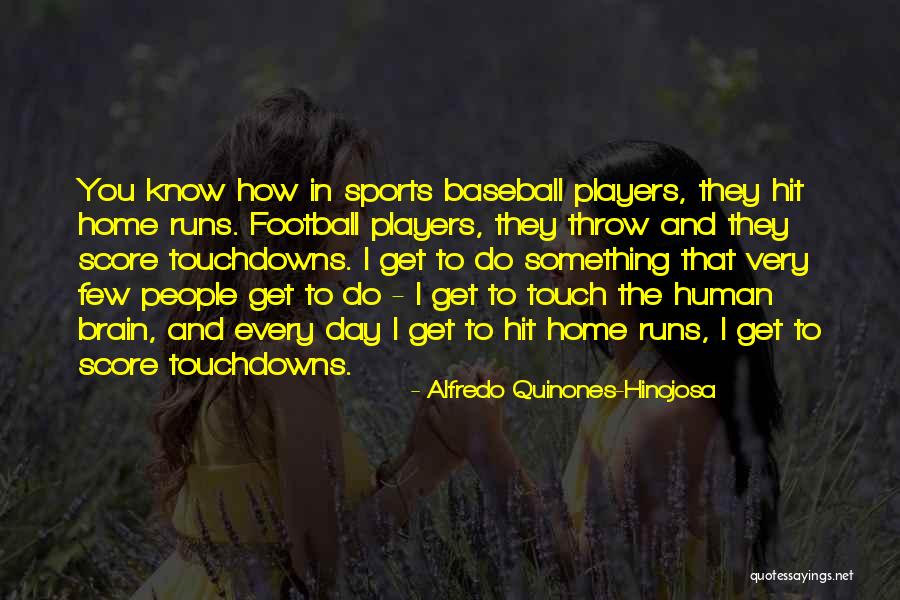 You know how in sports baseball players, they hit home runs. Football players, they throw and they score touchdowns. I get to do something that very few people get to do - I get to touch the human brain, and every day I get to hit home runs, I get to score touchdowns. — Alfredo Quinones-Hinojosa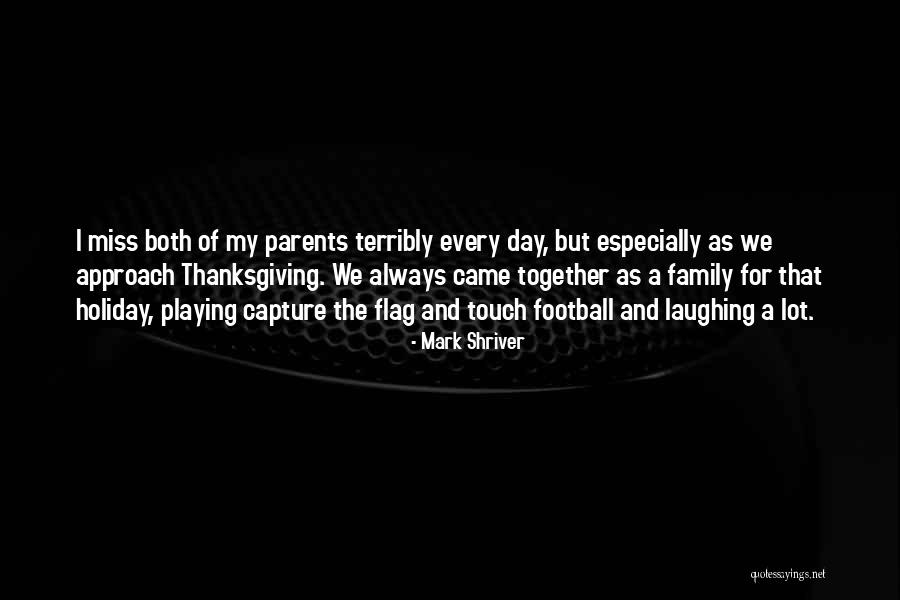 I miss both of my parents terribly every day, but especially as we approach Thanksgiving. We always came together as a family for that holiday, playing capture the flag and touch football and laughing a lot. — Mark Shriver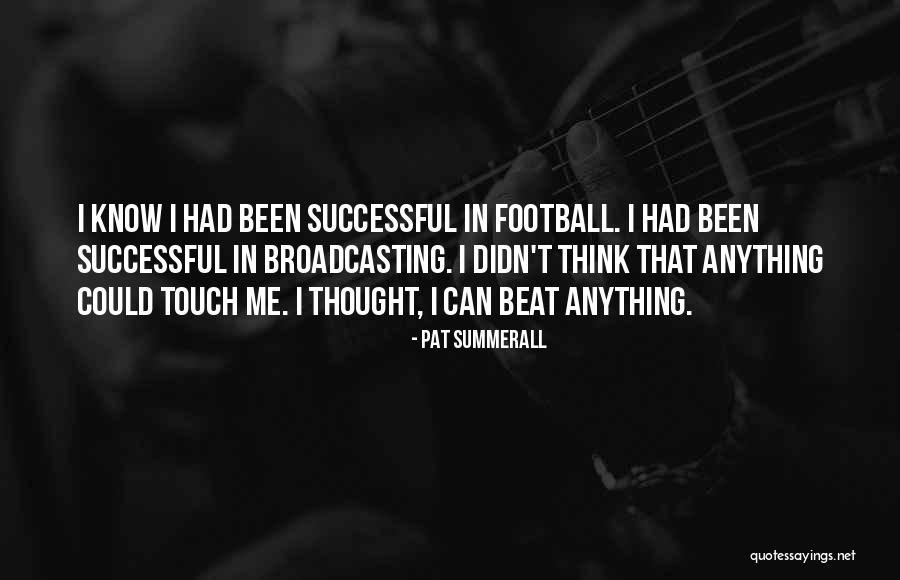 I know I had been successful in football. I had been successful in broadcasting. I didn't think that anything could touch me. I thought, I can beat anything. — Pat Summerall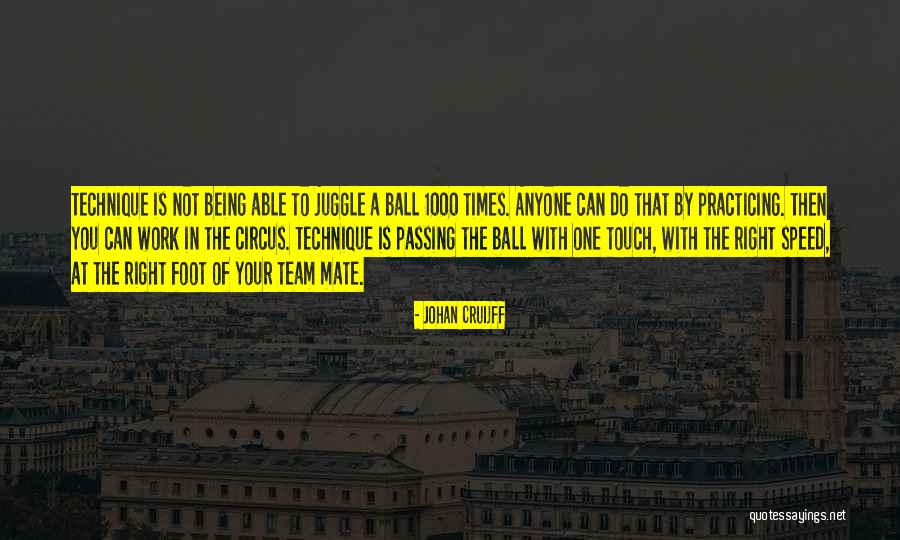 Technique is not being able to juggle a ball 1000 times. Anyone can do that by practicing. Then you can work in the circus. Technique is passing the ball with one touch, with the right speed, at the right foot of your team mate. — Johan Cruijff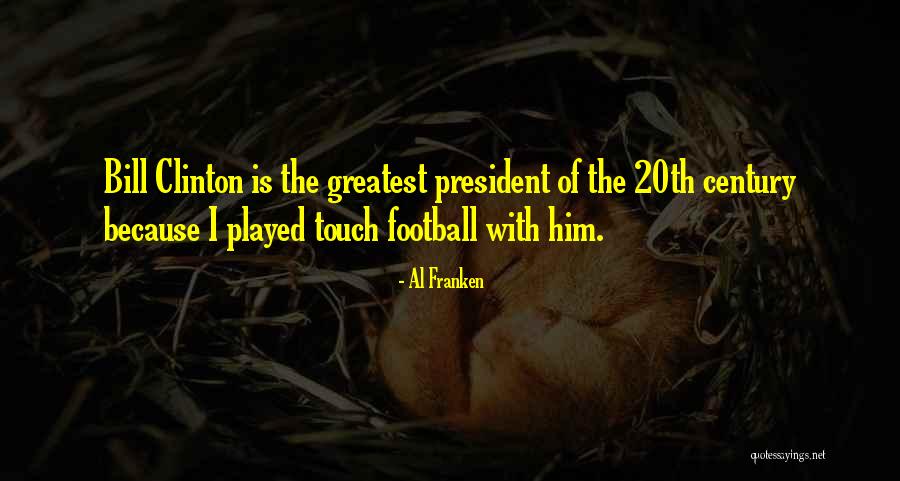 Bill Clinton is the greatest president of the 20th century because I played touch football with him. — Al Franken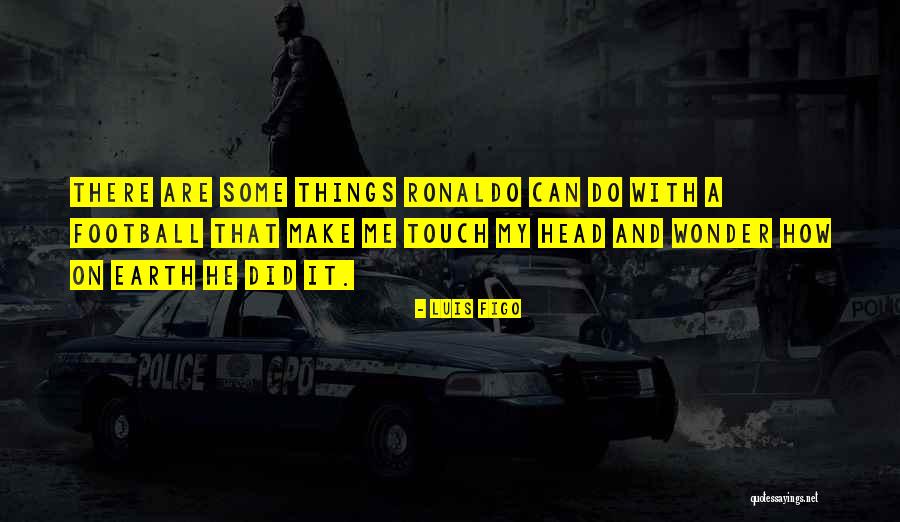 There are some things Ronaldo can do with a football that make me touch my head and wonder how on earth he did it. — Luis Figo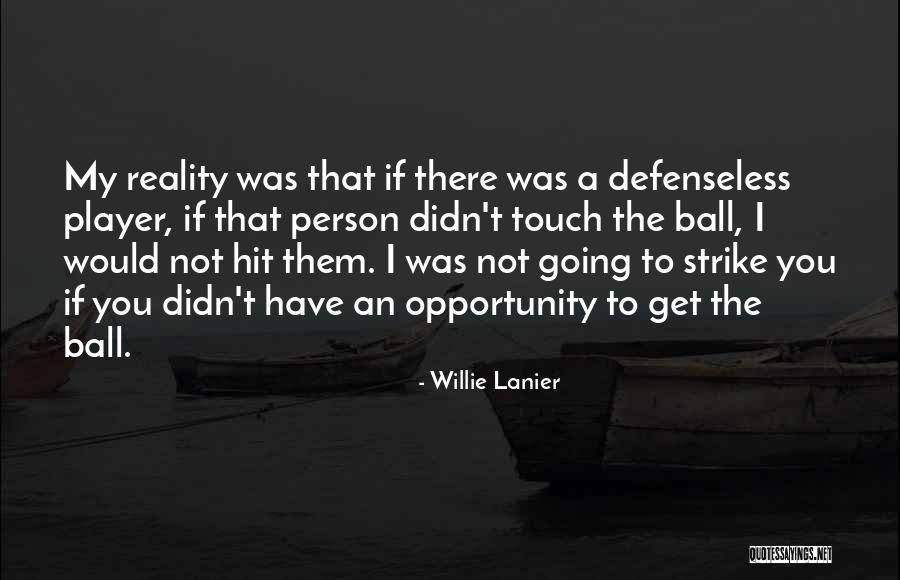 My reality was that if there was a defenseless player, if that person didn't touch the ball, I would not hit them. I was not going to strike you if you didn't have an opportunity to get the ball. — Willie Lanier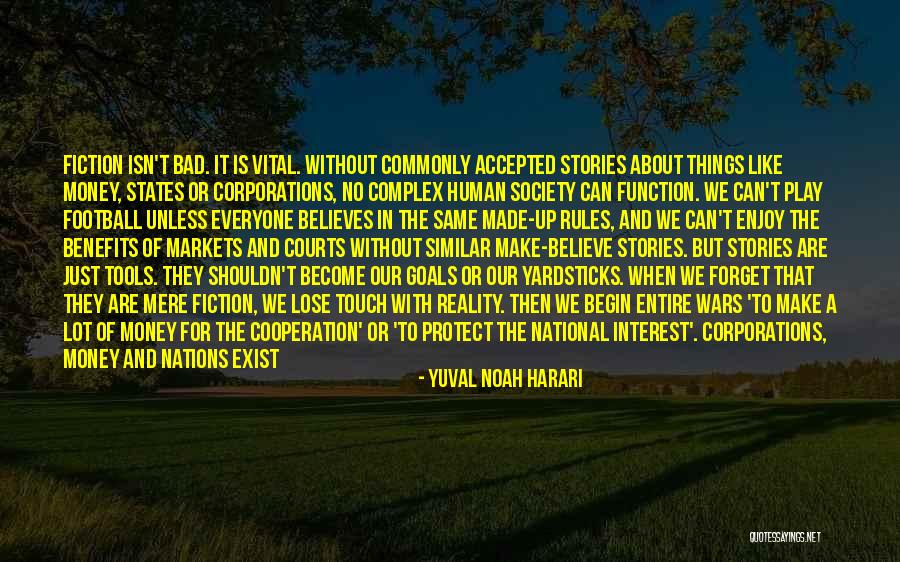 Fiction isn't bad. It is vital. Without commonly accepted stories about things like money, states or corporations, no complex human society can function. We can't play football unless everyone believes in the same made-up rules, and we can't enjoy the benefits of markets and courts without similar make-believe stories. But stories are just tools. They shouldn't become our goals or our yardsticks. When we forget that they are mere fiction, we lose touch with reality. Then we begin entire wars 'to make a lot of money for the cooperation' or 'to protect the national interest'. Corporations, money and nations exist only in our imagination. We invented them to serve us; why do we find ourselves sacrificing our life in their service. — Yuval Noah Harari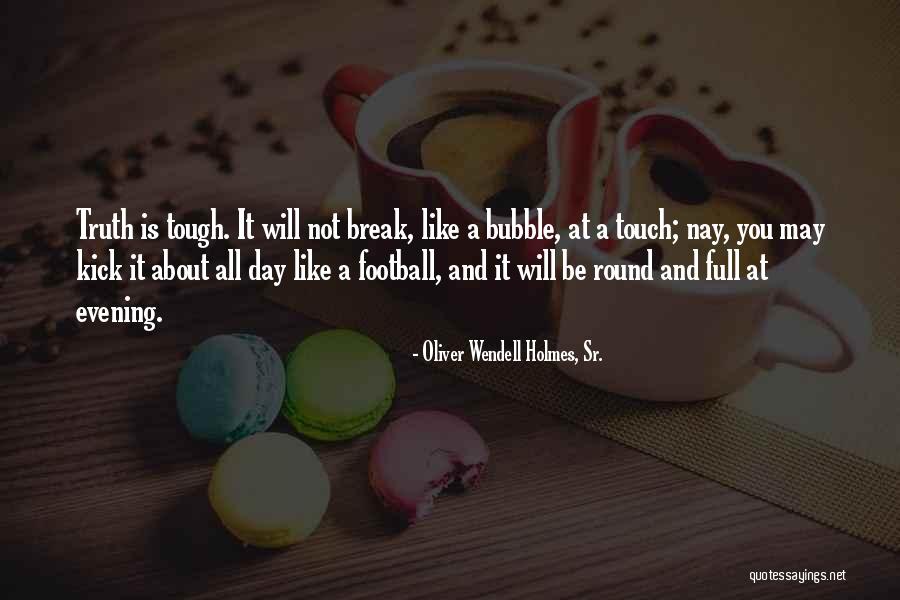 Truth is tough. It will not break, like a bubble, at a touch; nay, you may kick it about all day like a football, and it will be round and full at evening. — Oliver Wendell Holmes, Sr.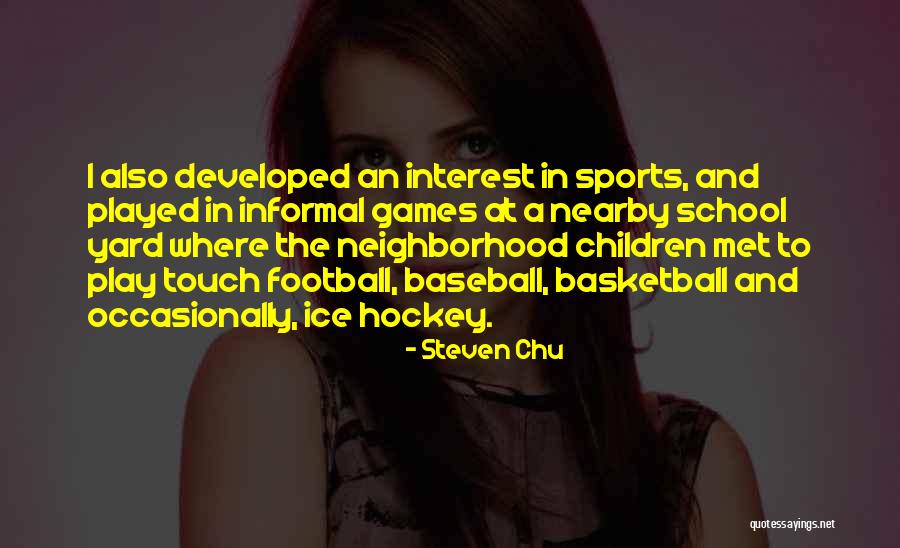 I also developed an interest in sports, and played in informal games at a nearby school yard where the neighborhood children met to play touch football, baseball, basketball and occasionally, ice hockey. — Steven Chu
In the sweep of its appeal, its ability to touch every corner of humanity, football is the only game that needed to be invented. — Bobby Charlton