Quotes & Sayings About Things That Are Important In Life
Enjoy reading and share 100 famous quotes about Things That Are Important In Life with everyone.
Top Things That Are Important In Life Quotes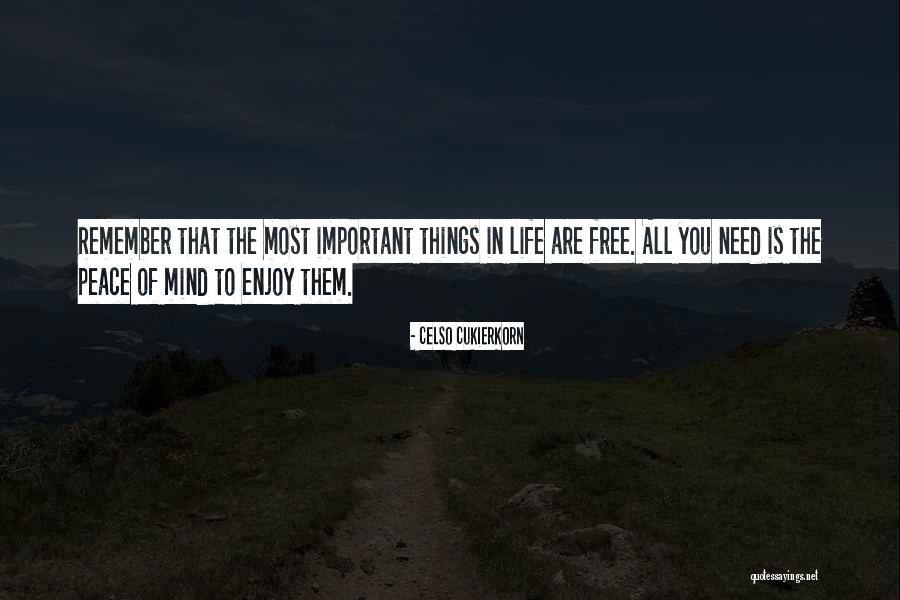 Remember that the most important things in life are free. All you need is the peace of mind to enjoy them. — Celso Cukierkorn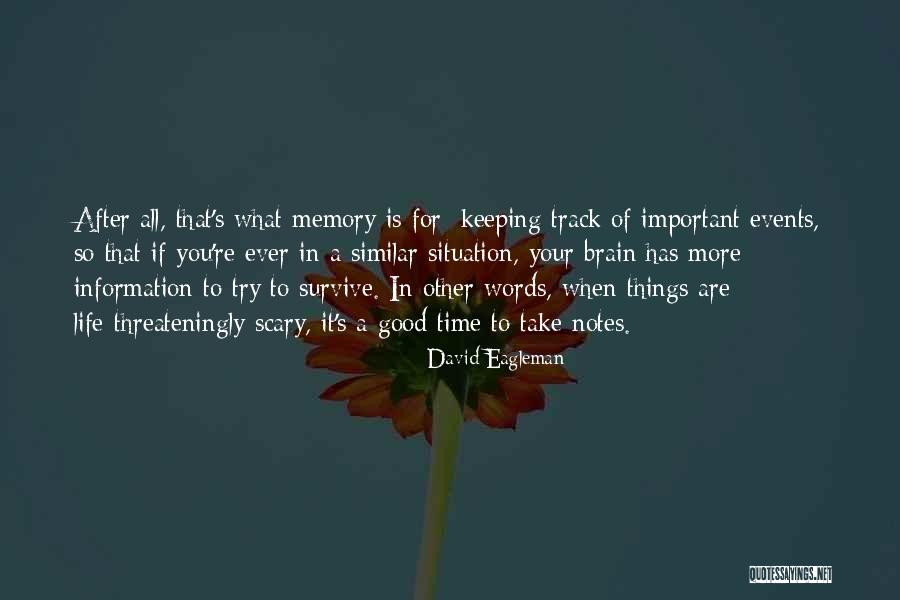 After all, that's what memory is for: keeping track of important events, so that if you're ever in a similar situation, your brain has more information to try to survive. In other words, when things are life-threateningly scary, it's a good time to take notes. — David Eagleman
I think success is finding happiness! Everyone certainly has different goals in life, and things that are important to them, and also things that are not important to them. — Meryl Davis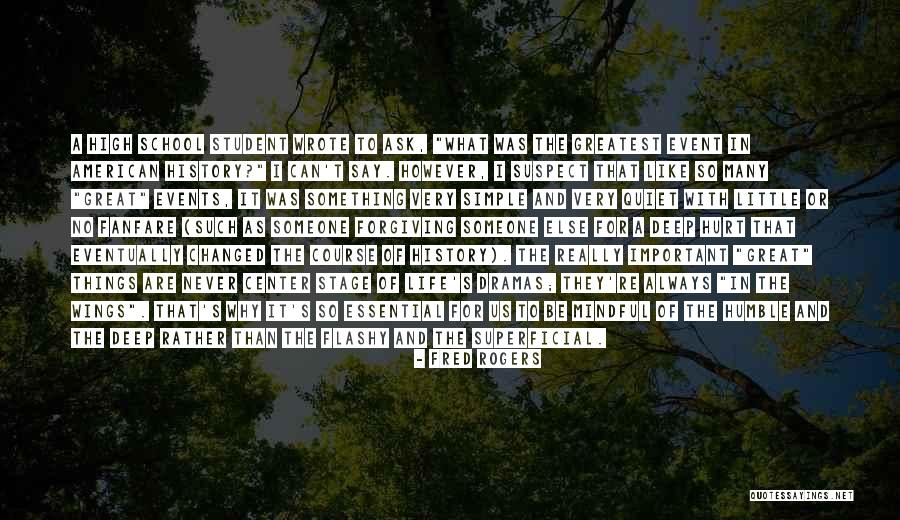 A high school student wrote to ask, "What was the greatest event in American history?" I can't say. However, I suspect that like so many "great" events, it was something very simple and very quiet with little or no fanfare (such as someone forgiving someone else for a deep hurt that eventually changed the course of history). The really important "great" things are never center stage of life's dramas; they're always "in the wings". That's why it's so essential for us to be mindful of the humble and the deep rather than the flashy and the superficial. — Fred Rogers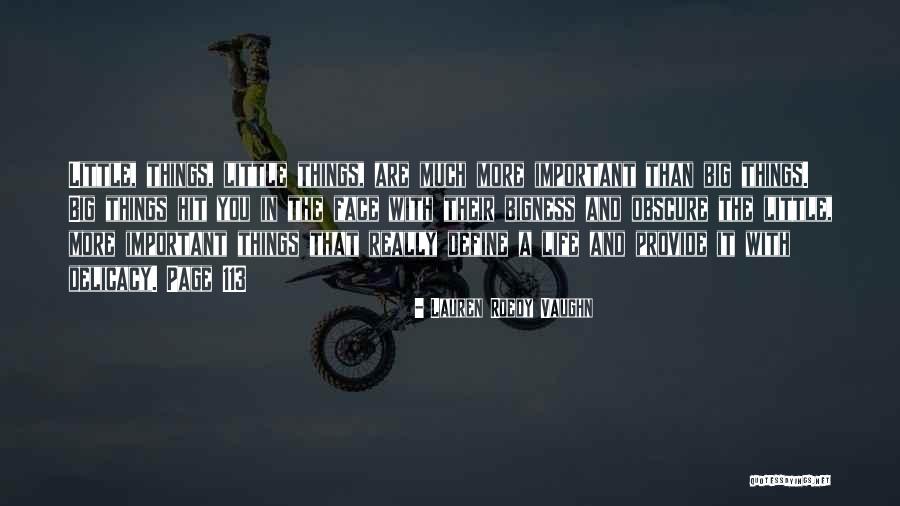 Little, things, little things, are much more important than big things. Big things hit you in the face with their bigness and obscure the little, more important things that really define a life and provide it with delicacy. Page 113 — Lauren Roedy Vaughn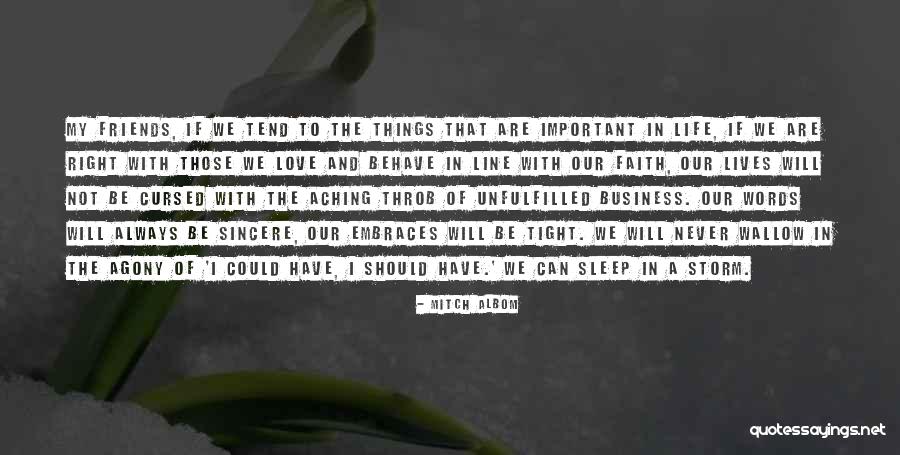 My friends, if we tend to the things that are important in life, if we are right with those we love and behave in line with our faith, our lives will not be cursed with the aching throb of unfulfilled business. Our words will always be sincere, our embraces will be tight. We will never wallow in the agony of 'I could have, I should have.' We can sleep in a storm. — Mitch Albom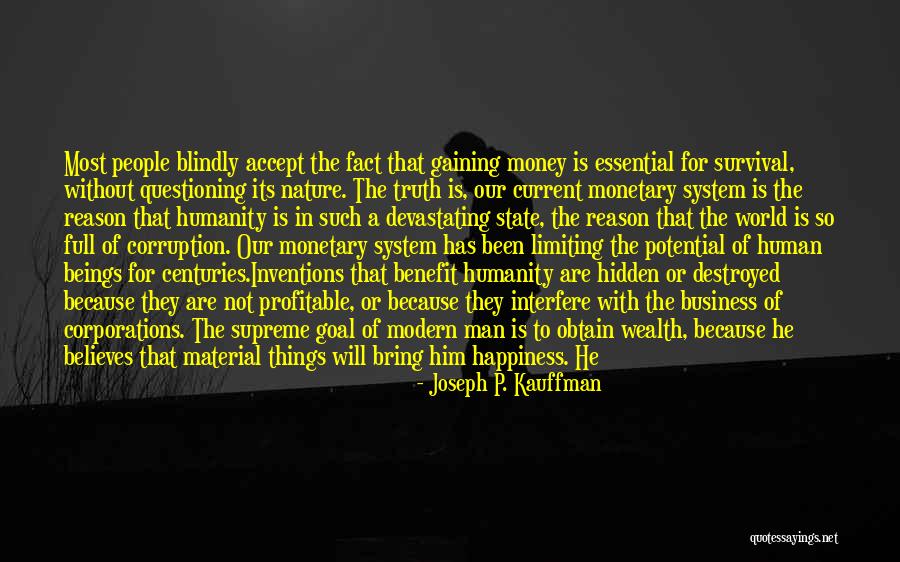 Most people blindly accept the fact that gaining money is essential for survival, without questioning its nature. The truth is, our current monetary system is the reason that humanity is in such a devastating state, the reason that the world is so full of corruption. Our monetary system has been limiting the potential of human beings for centuries.
Inventions that benefit humanity are hidden or destroyed because they are not profitable, or because they interfere with the business of corporations. The supreme goal of modern man is to obtain wealth, because he believes that material things will bring him happiness. He invests the majority of his time and energy into gaining money at any cost. The accumulation of wealth has contributed to man's greed and selfishness. Earning money is more important to him than being a good person, benefiting humanity, and even life itself. — Joseph P. Kauffman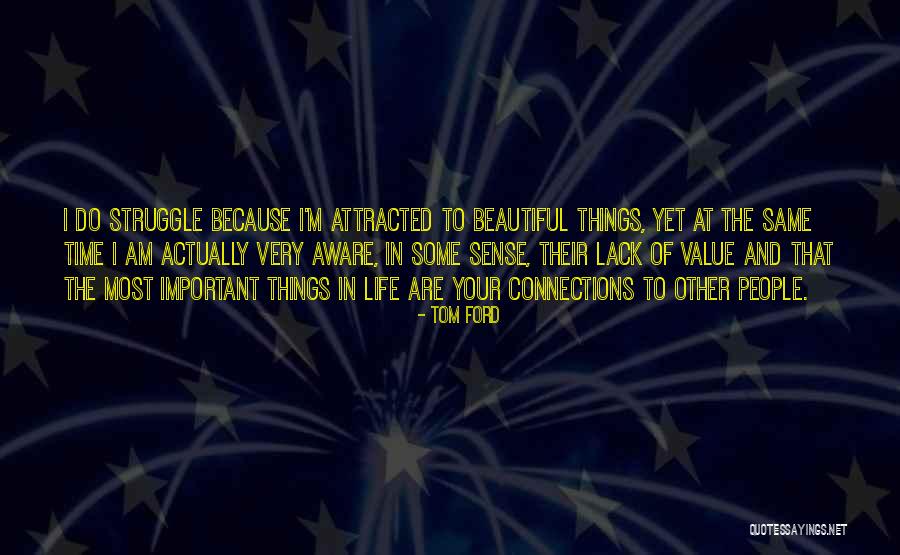 I do struggle because I'm attracted to beautiful things, yet at the same time I am actually very aware, in some sense, their lack of value and that the most important things in life are your connections to other people. — Tom Ford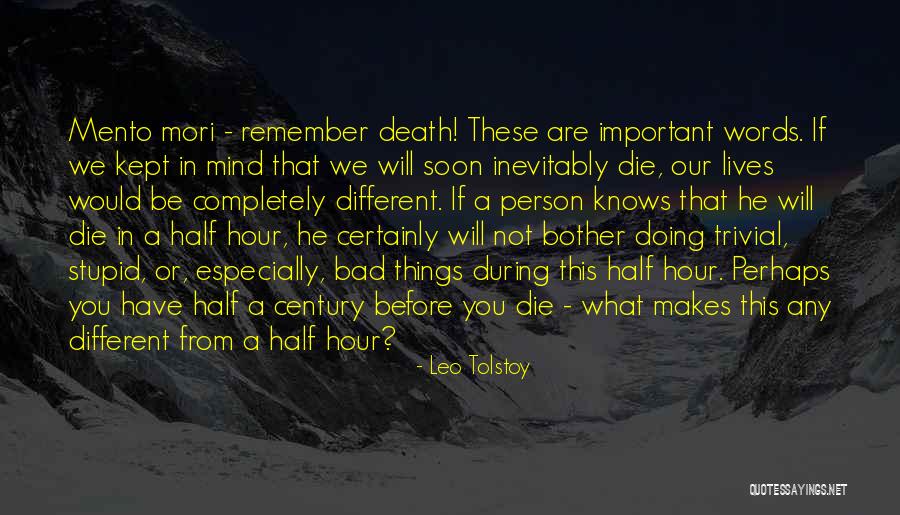 Mento mori - remember death! These are important words. If we kept in mind that we will soon inevitably die, our lives would be completely different. If a person knows that he will die in a half hour, he certainly will not bother doing trivial, stupid, or, especially, bad things during this half hour. Perhaps you have half a century before you die - what makes this any different from a half hour? — Leo Tolstoy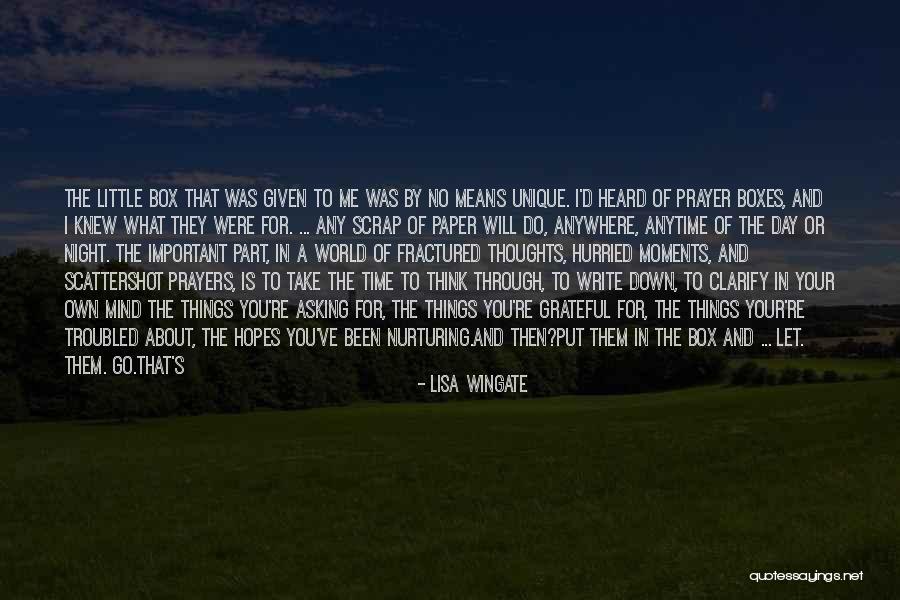 The little box that was given to me was by no means unique. I'd heard of prayer boxes, and I knew what they were for.
... Any scrap of paper will do, anywhere, anytime of the day or night. The important part, in a world of fractured thoughts, hurried moments, and scattershot prayers, is to take the time to think through, to write down, to clarify in your own mind the things you're asking for, the things you're grateful for, the things your're troubled about, the hopes you've been nurturing.
And then?
Put them in the box and ...
Let. Them. Go.
That's what trust is. It's letting go of the worry. It's the way of peace and also the way of God. such a hard road to travel for people like me, who are worriers. When I'm writing a story, I control the whole universe. In life ... not so much. Actually, not at all. Things happen that I hadn't anticipated and wouldn't choose and can't change. That's the tough part. — Lisa Wingate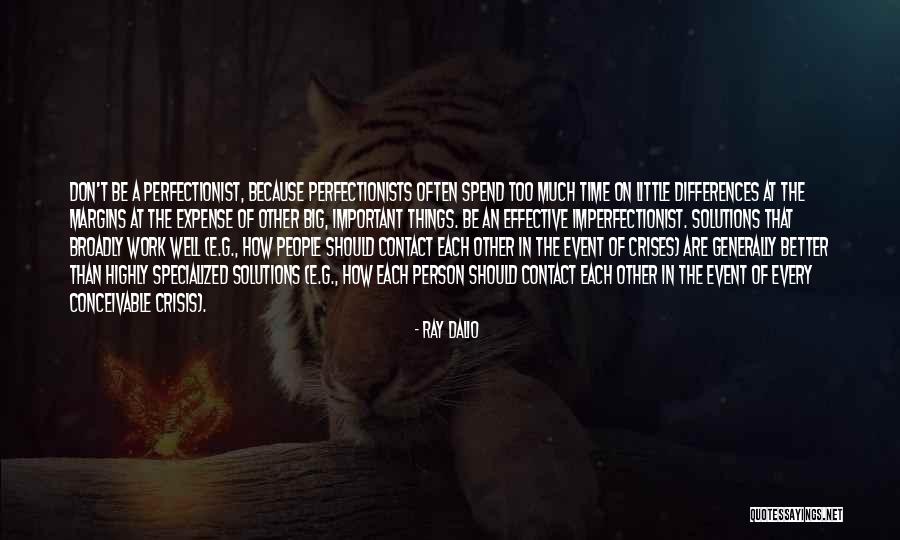 Don't be a perfectionist, because perfectionists often spend too much time on little differences at the margins at the expense of other big, important things. Be an effective imperfectionist. Solutions that broadly work well (e.g., how people should contact each other in the event of crises) are generally better than highly specialized solutions (e.g., how each person should contact each other in the event of every conceivable crisis). — Ray Dalio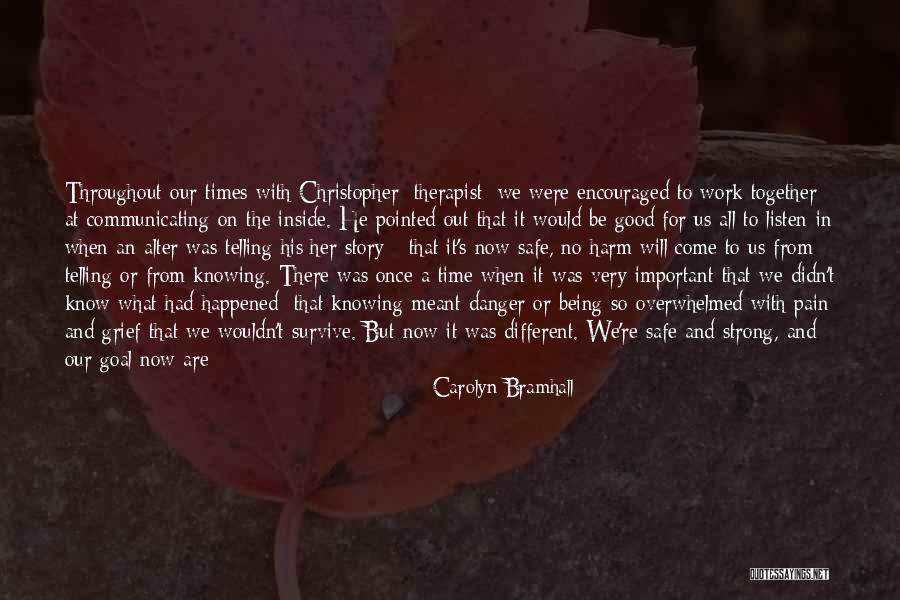 Throughout our times with Christopher [therapist] we were encouraged to work together at communicating on the inside. He pointed out that it would be good for us all to listen-in when an alter was telling his/her story - that it's now safe, no harm will come to us from telling or from knowing. There was once a time when it was very important that we didn't know what had happened; that knowing meant danger or being so overwhelmed with pain and grief that we wouldn't survive. But now it was different. We're safe and strong, and our goal now are to uncover the grisly truth of what's happened to us, so that it's no longer a powerful secret. We can look at it and face the past for what it is - old memories of old events. Today is now,and we can choose to live a different way and believe different things. We were once powerless and vulnerable, but now we were in a position to make choices. We had control over our life. — Carolyn Bramhall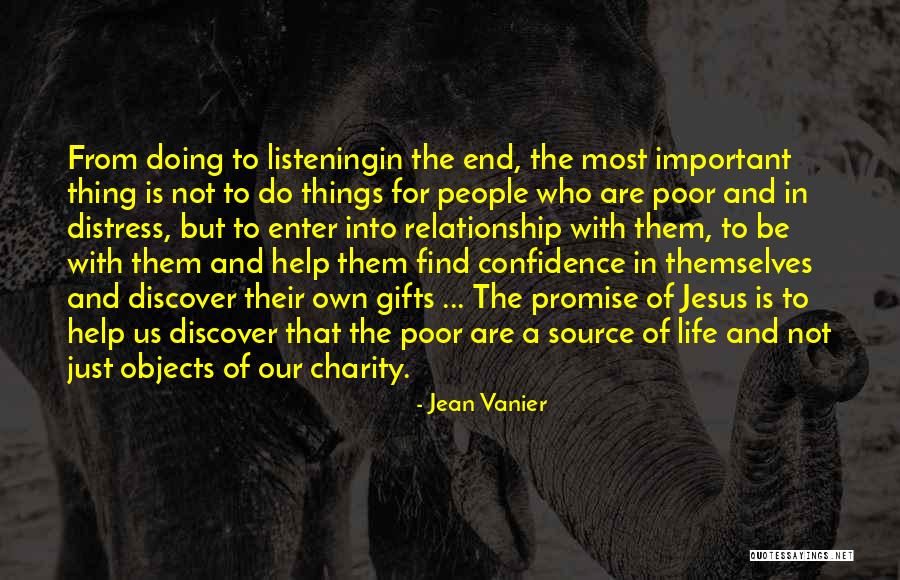 From doing to listening
in the end, the most important thing is not to do things for people who are poor and in distress, but to enter into relationship with them, to be with them and help them find confidence in themselves and discover their own gifts ... The promise of Jesus is to help us discover that the poor are a source of life and not just objects of our charity. — Jean Vanier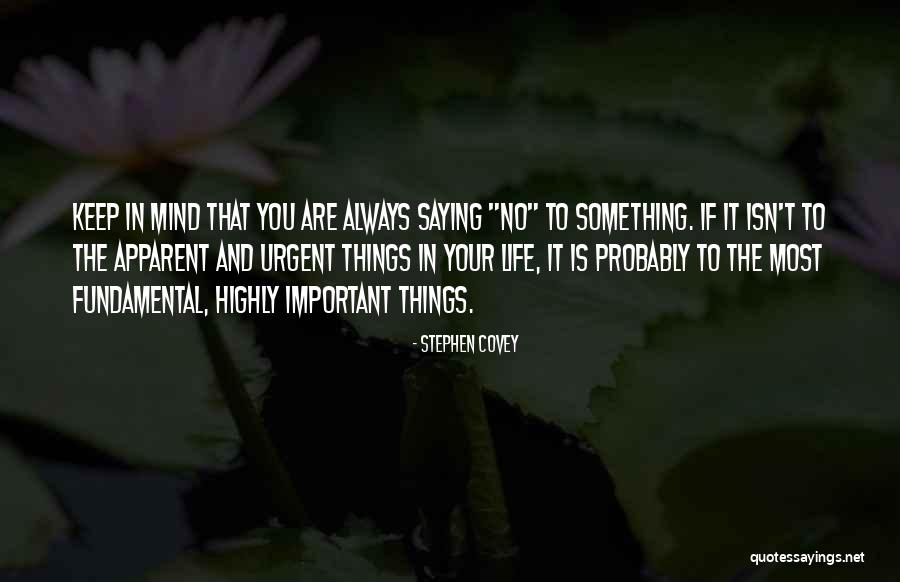 Keep in mind that you are always saying "no" to something. If it isn't to the apparent and urgent things in your life, it is probably to the most fundamental, highly important things. — Stephen Covey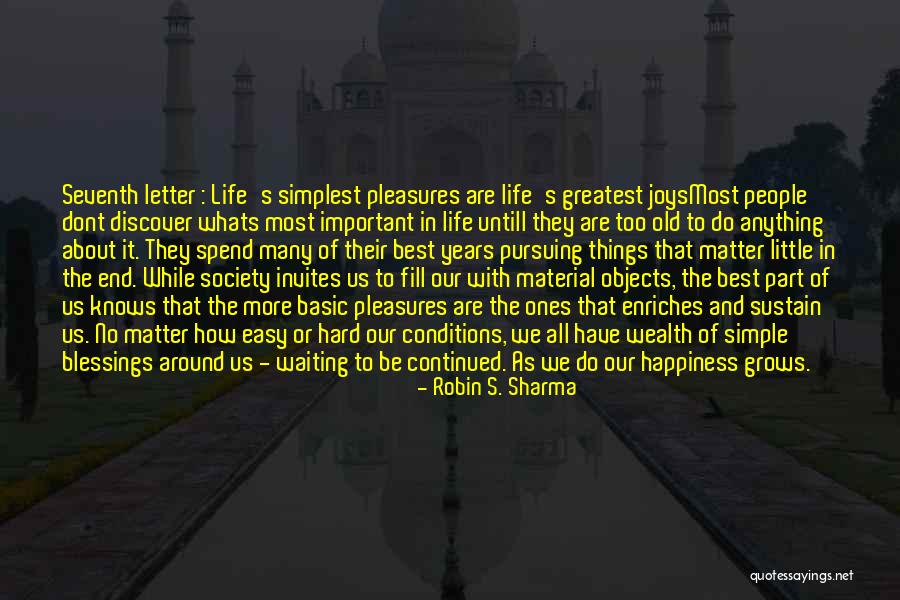 Seventh letter : Life's simplest pleasures are life's greatest joys

Most people dont discover whats most important in life untill they are too old to do anything about it. They spend many of their best years pursuing things that matter little in the end. While society invites us to fill our with material objects, the best part of us knows that the more basic pleasures are the ones that enriches and sustain us. No matter how easy or hard our conditions, we all have wealth of simple blessings around us - waiting to be continued. As we do our happiness grows. Our gratitude expands. And each day becomes a breathtaking gift. — Robin S. Sharma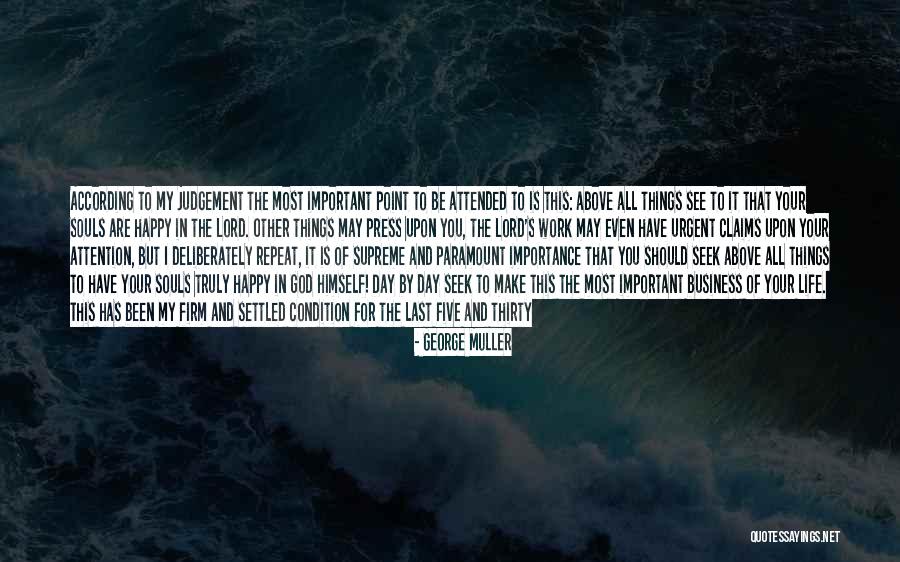 According to my judgement the most important point to be attended to is this: above all things see to it that your souls are happy in the Lord. Other things may press upon you, the Lord's work may even have urgent claims upon your attention, but I deliberately repeat, it is of supreme and paramount importance that you should seek above all things to have your souls truly happy in God Himself! Day by day seek to make this the most important business of your life. This has been my firm and settled condition for the last five and thirty years. For the first four years after my conversion I knew not its vast importance, but now after much experience I specially commend this point to the notice of my younger brethren and sisters in Christ: the secret of all true effectual service is joy in God, having experimental acquaintance and fellowship with God Himself. — George Muller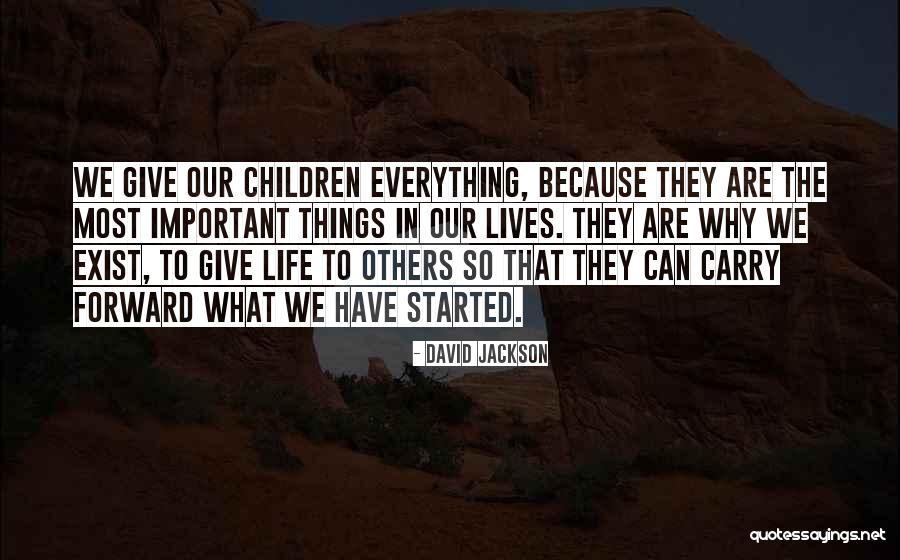 We give our children everything, because they are the most important things in our lives. They are why we exist, to give life to others so that they can carry forward what we have started. — David Jackson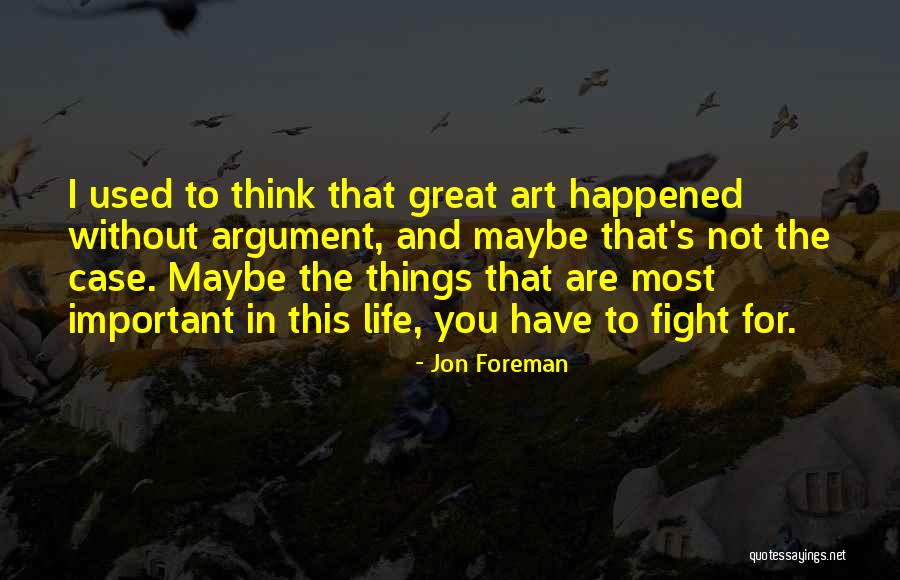 I used to think that great art happened without argument, and maybe that's not the case. Maybe the things that are most important in this life, you have to fight for. — Jon Foreman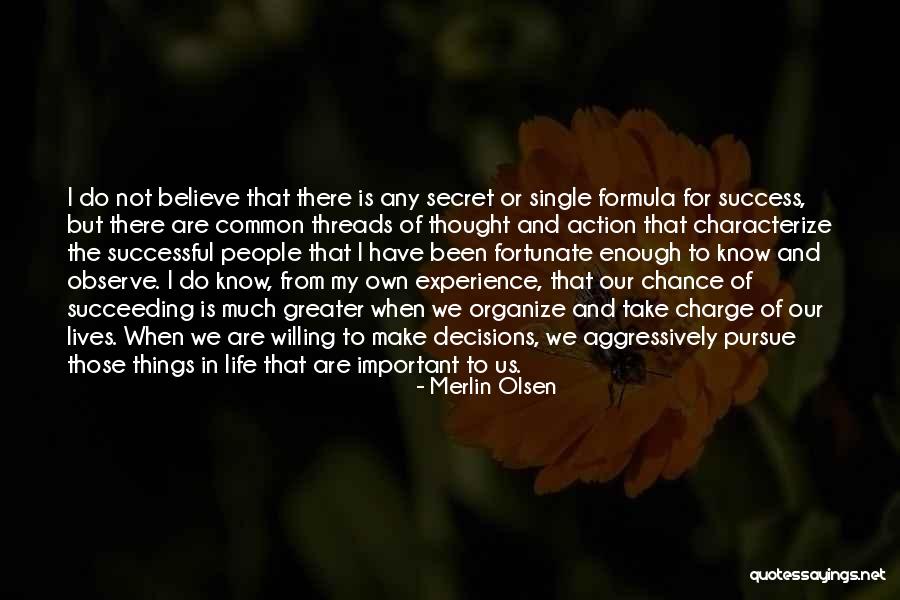 I do not believe that there is any secret or single formula for success, but there are common threads of thought and action that characterize the successful people that I have been fortunate enough to know and observe. I do know, from my own experience, that our chance of succeeding is much greater when we organize and take charge of our lives. When we are willing to make decisions, we aggressively pursue those things in life that are important to us. — Merlin Olsen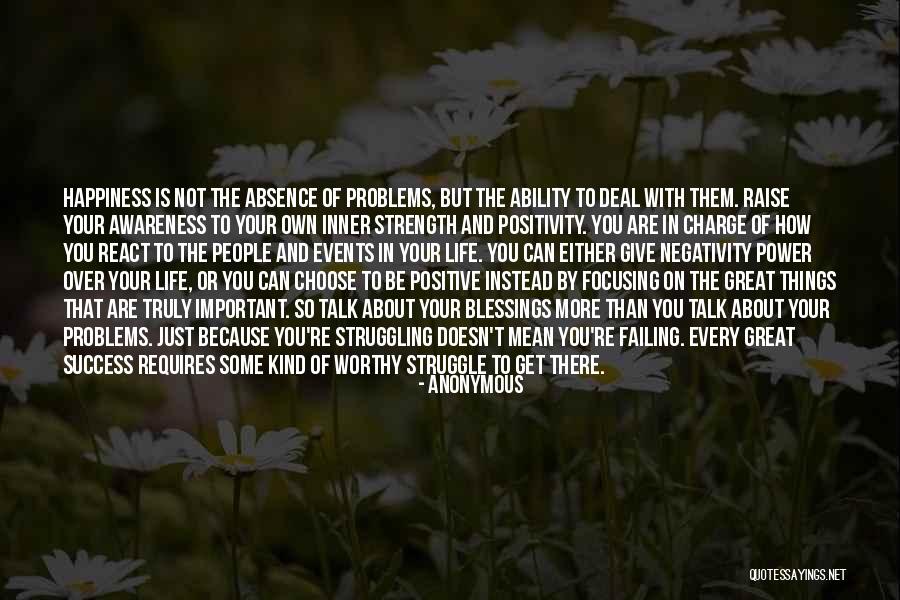 Happiness is not the absence of problems, but the ability to deal with them. Raise your awareness to your own inner strength and positivity. You are in charge of how you react to the people and events in your life. You can either give negativity power over your life, or you can choose to be positive instead by focusing on the great things that are truly important. So talk about your blessings more than you talk about your problems. Just because you're struggling doesn't mean you're failing. Every great success requires some kind of worthy struggle to get there. — Anonymous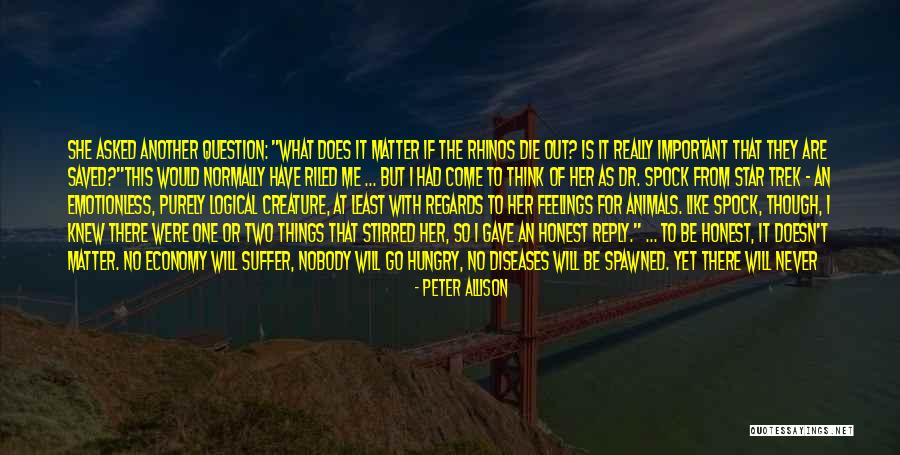 She asked another question: "What does it matter if the rhinos die out? Is it really important that they are saved?"
This would normally have riled me ... but I had come to think of her as Dr. Spock from Star Trek - an emotionless, purely logical creature, at least with regards to her feelings for animals. Like Spock, though, I knew there were one or two things that stirred her, so I gave an honest reply.
" ... to be honest, it doesn't matter. No economy will suffer, nobody will go hungry, no diseases will be spawned. Yet there will never be a way to place a value on what we have lost. Future children will see rhinos only in books and wonder how we let them go so easily. It would be like lighting a fire in the Louvre and watching the Mona Lisa burn. Most people would think 'What a pity' and leave it at that while only a few wept — Peter Allison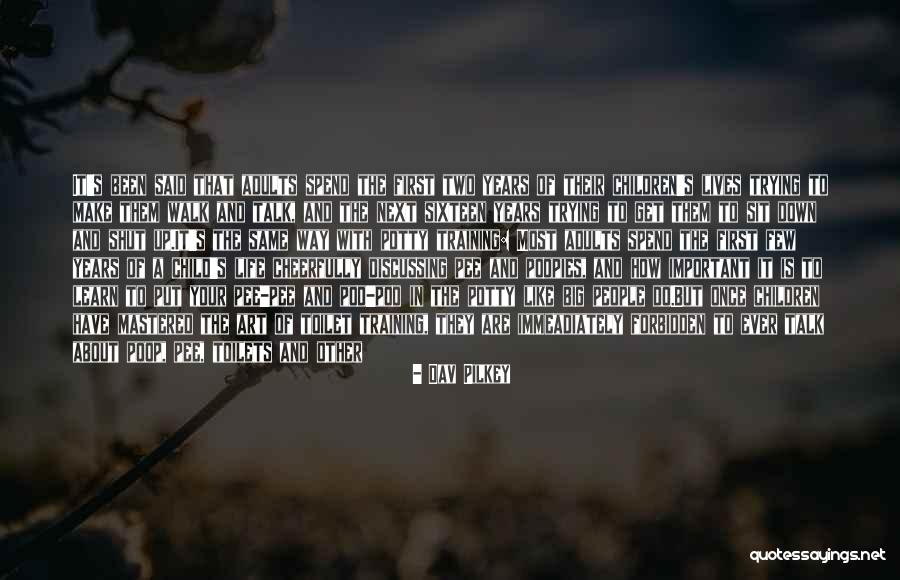 It's been said that adults spend the first two years of their children's lives trying to make them walk and talk, and the next sixteen years trying to get them to sit down and shut up.
It's the same way with potty training: Most adults spend the first few years of a child's life cheerfully discussing pee and poopies, and how important it is to learn to put your pee-pee and poo-poo in the potty like big people do.
But once children have mastered the art of toilet training, they are immeadiately forbidden to ever talk about poop, pee, toilets and other bathroom-related subjects again. Such things are now considered rude and vulgar, and are no longer rewarded with praise and cookies and juice boxes.
One day you're a superstar because you pooped in the toilet like a big boy, and the next day you're sitting in the principal's office because you said the word "poopy" in American History class (which, if you ask me, is the perfect place to say that word). — Dav Pilkey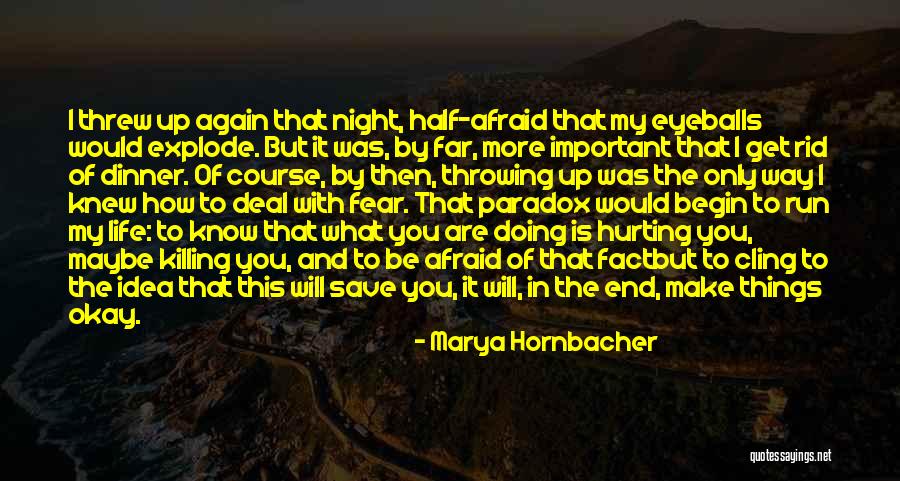 I threw up again that night, half-afraid that my eyeballs would explode. But it was, by far, more important that I get rid of dinner. Of course, by then, throwing up was the only way I knew how to deal with fear. That paradox would begin to run my life: to know that what you are doing is hurting you, maybe killing you, and to be afraid of that fact
but to cling to the idea that this will save you, it will, in the end, make things okay. — Marya Hornbacher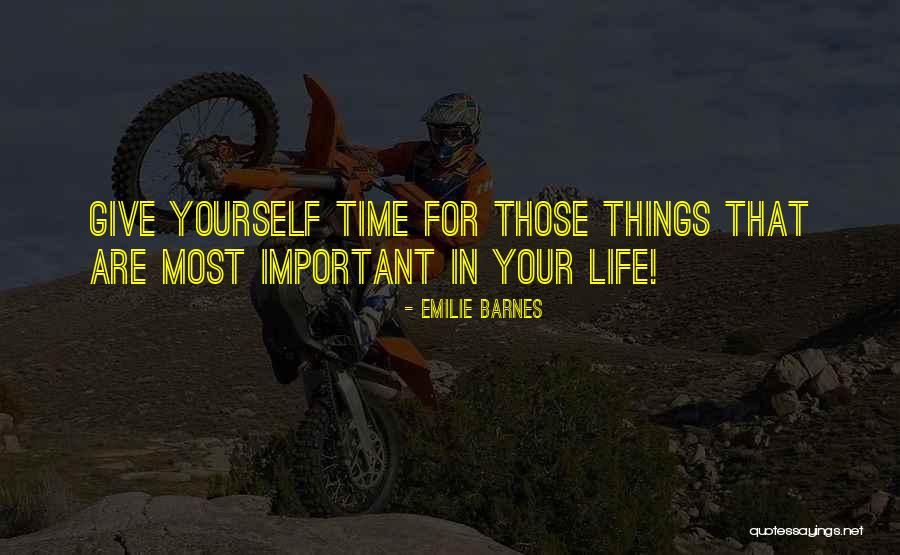 Give yourself time for those things that are most important in your life! — Emilie Barnes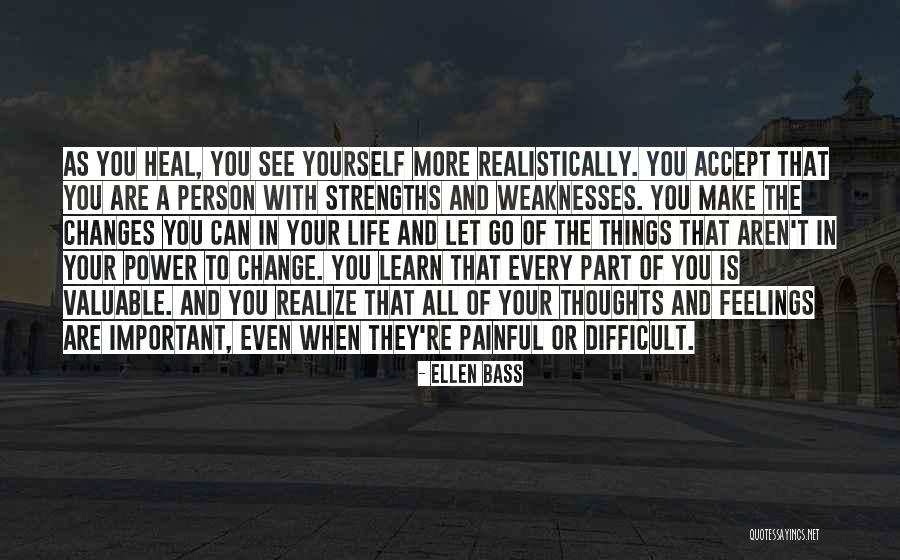 As you heal, you see yourself more realistically. You accept that you are a person with strengths and weaknesses. You make the changes you can in your life and let go of the things that aren't in your power to change. You learn that every part of you is valuable. And you realize that all of your thoughts and feelings are important, even when they're painful or difficult. — Ellen Bass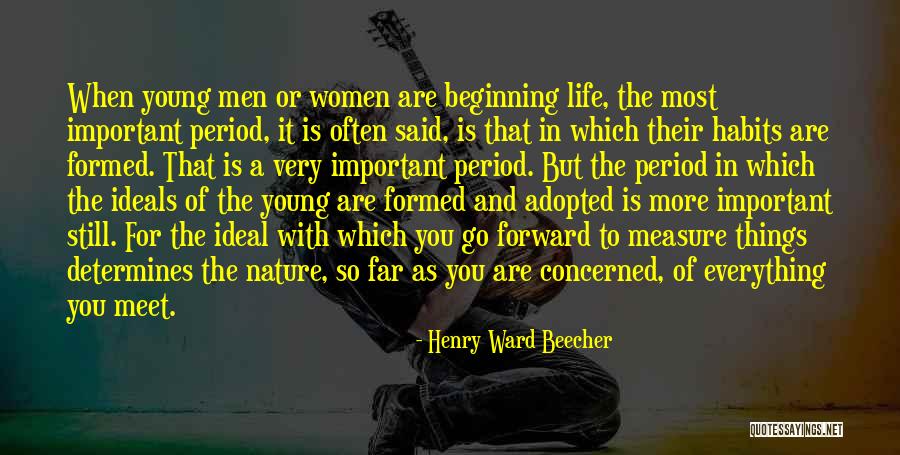 When young men or women are beginning life, the most important period, it is often said, is that in which their habits are formed. That is a very important period. But the period in which the ideals of the young are formed and adopted is more important still. For the ideal with which you go forward to measure things determines the nature, so far as you are concerned, of everything you meet. — Henry Ward Beecher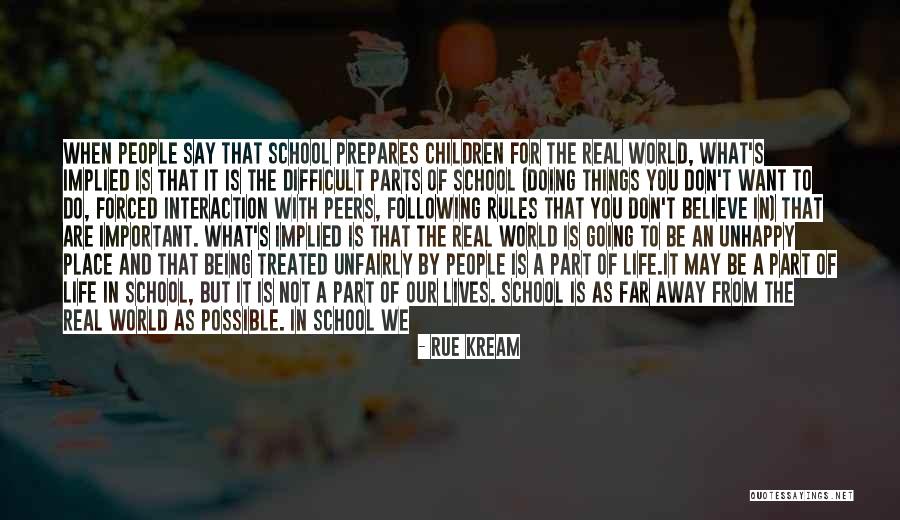 When people say that school prepares children for the real world, what's implied is that it is the difficult parts of school (doing things you don't want to do, forced interaction with peers, following rules that you don't believe in) that are important. What's implied is that the real world is going to be an unhappy place and that being treated unfairly by people is a part of life.
It may be a part of life in school, but it is not a part of our lives. School is as far away from the real world as possible. In school we learn that we cannot control our own destinies and that it is acceptable to let others govern our lives. In the real world we can take responsibility for choosing our own paths and governing our own lives. The real world is what we make it. — Rue Kream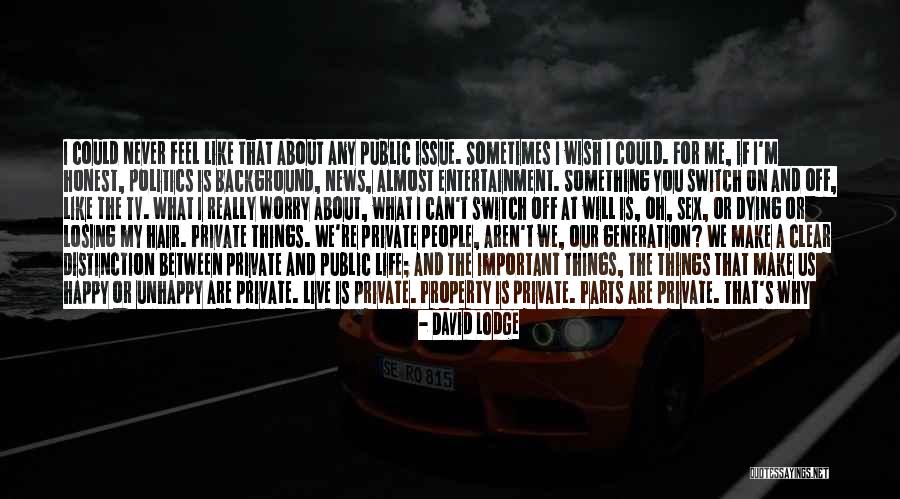 I could never feel like that about any public issue. Sometimes I wish I could. For me, if I'm honest, politics is background, news, almost entertainment. Something you switch on and off, like the TV. What I really worry about, what I can't switch off at will is, oh, sex, or dying or losing my hair. Private things. We're private people, aren't we, our generation? We make a clear distinction between private and public life; and the important things, the things that make us happy or unhappy are private. Live is private. Property is private. Parts are private. That's why the young radicals call for fucking in the streets. It's not just a cheap shock-tactic. It's a serious revolutionary proposition. — David Lodge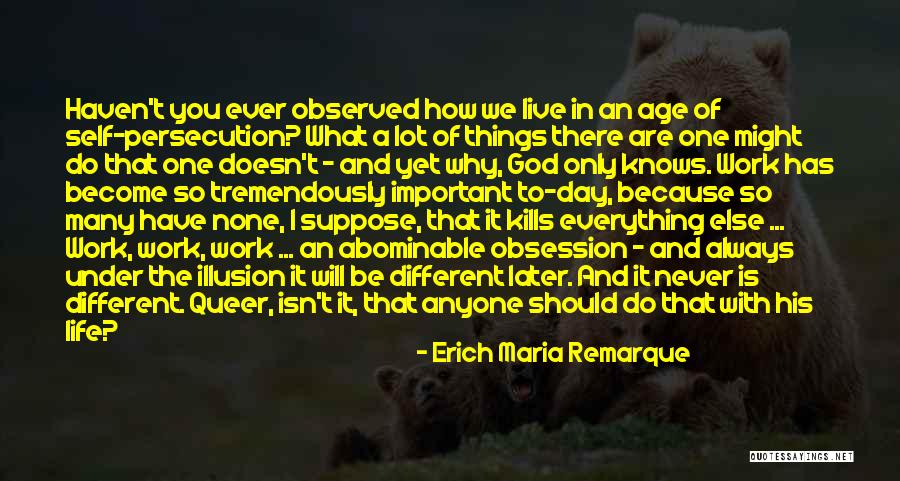 Haven't you ever observed how we live in an age of self-persecution? What a lot of things there are one might do that one doesn't - and yet why, God only knows. Work has become so tremendously important to-day, because so many have none, I suppose, that it kills everything else ... Work, work, work ... an abominable obsession - and always under the illusion it will be different later. And it never is different. Queer, isn't it, that anyone should do that with his life? — Erich Maria Remarque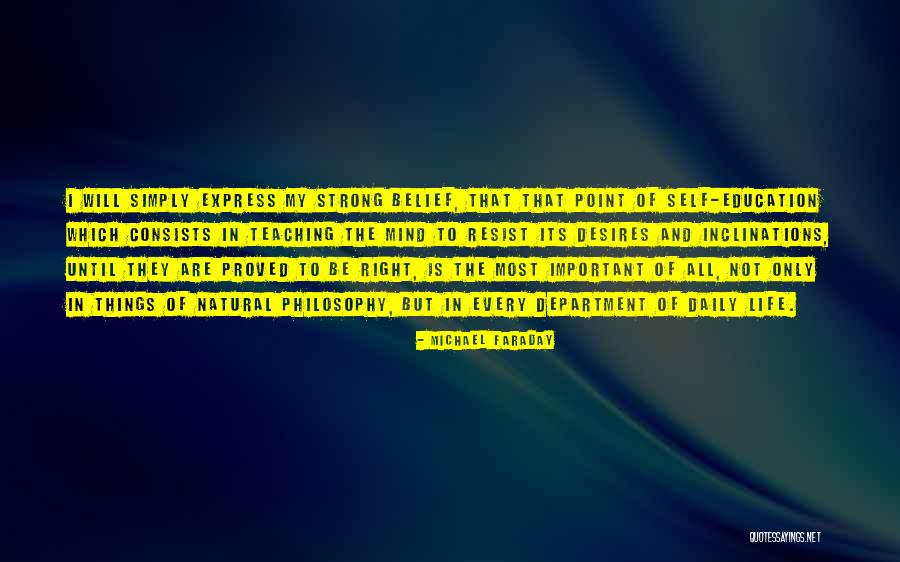 I will simply express my strong belief, that that point of self-education which consists in teaching the mind to resist its desires and inclinations, until they are proved to be right, is the most important of all, not only in things of natural philosophy, but in every department of daily life. — Michael Faraday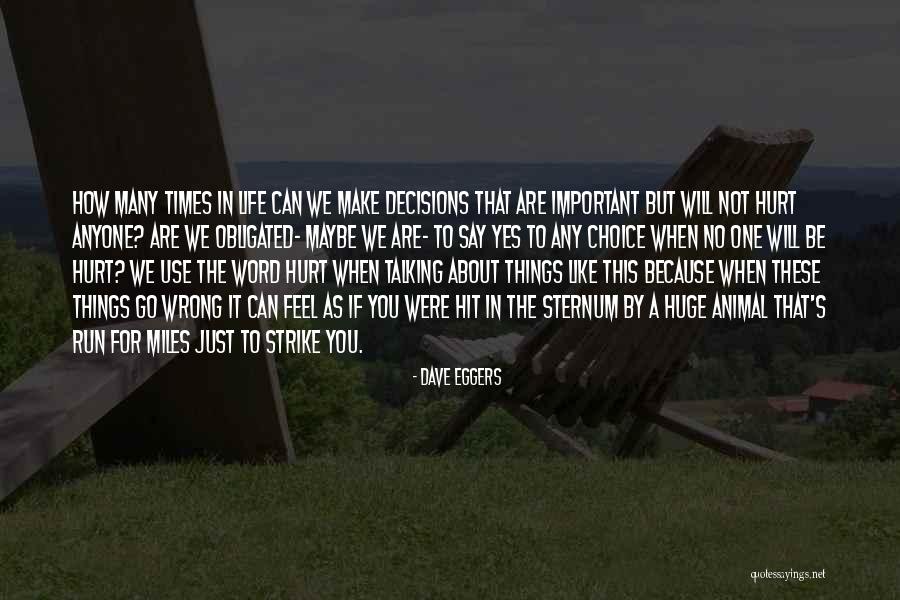 How many times in life can we make decisions that are important but will not hurt anyone? Are we obligated- maybe we are- to say yes to any choice when no one will be hurt? We use the word hurt when talking about things like this because when these things go wrong it can feel as if you were hit in the sternum by a huge animal that's run for miles just to strike you. — Dave Eggers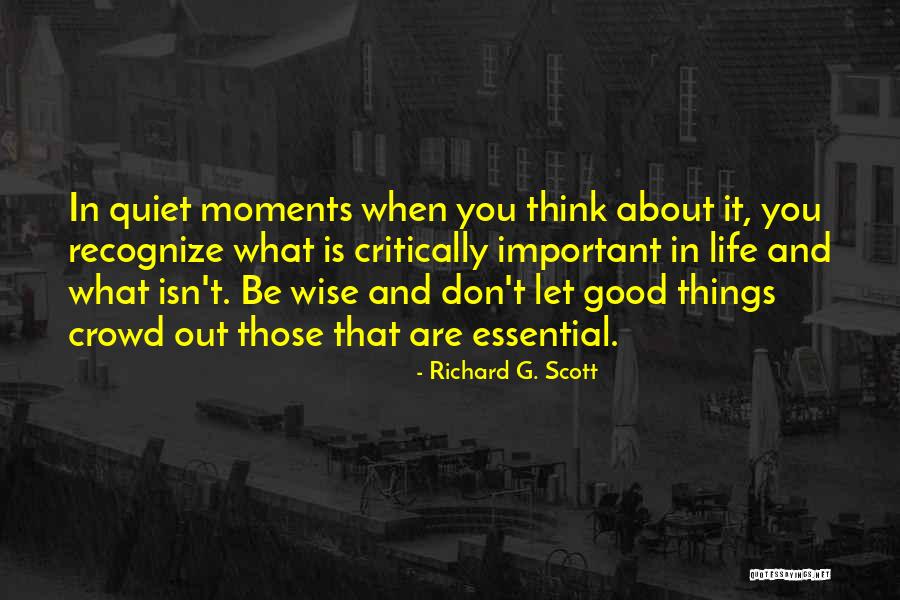 In quiet moments when you think about it, you recognize what is critically important in life and what isn't. Be wise and don't let good things crowd out those that are essential. — Richard G. Scott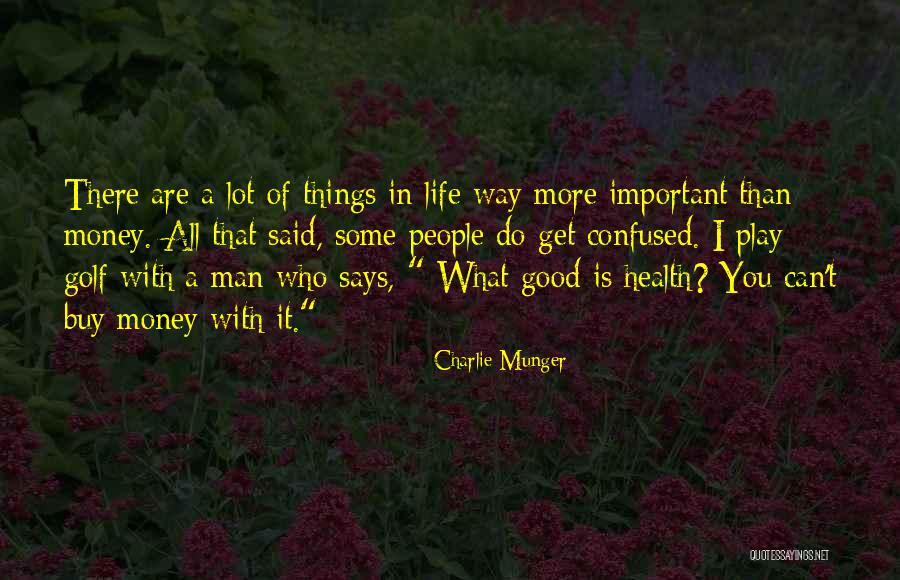 There are a lot of things in life way more important than money. All that said, some people do get confused. I play golf with a man who says, " What good is health? You can't buy money with it." — Charlie Munger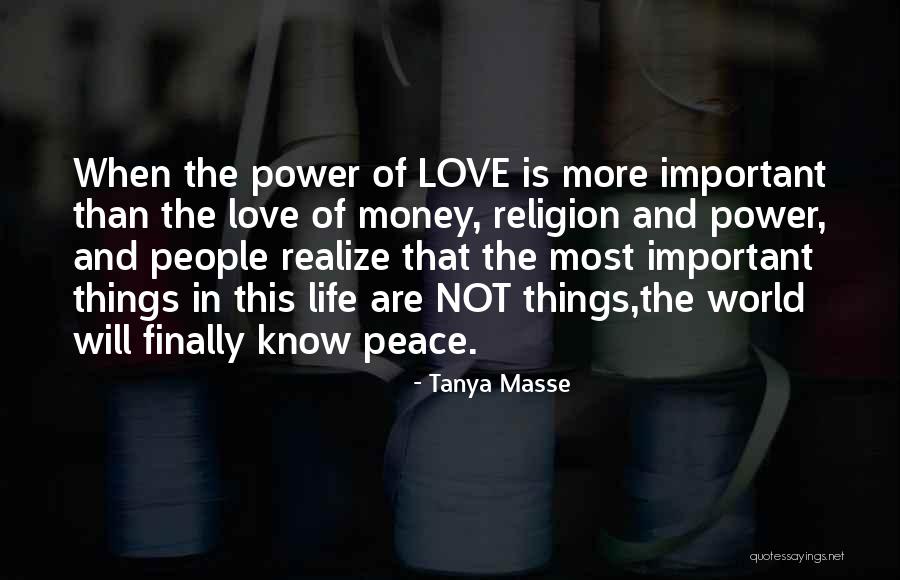 When the power of LOVE is more important than the love of money, religion and power, and people realize that the most important things in this life are NOT things,the world will finally know peace. — Tanya Masse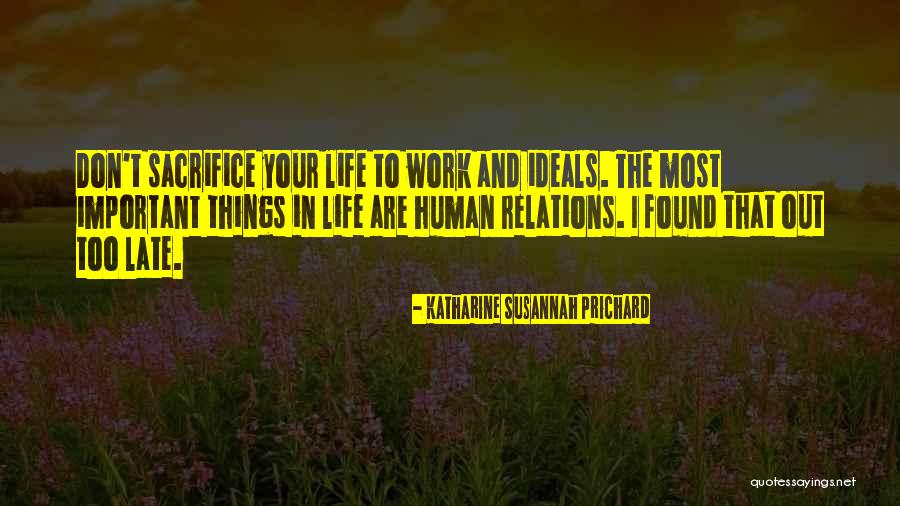 Don't sacrifice your life to work and ideals. The most important things in life are human relations. I found that out too late. — Katharine Susannah Prichard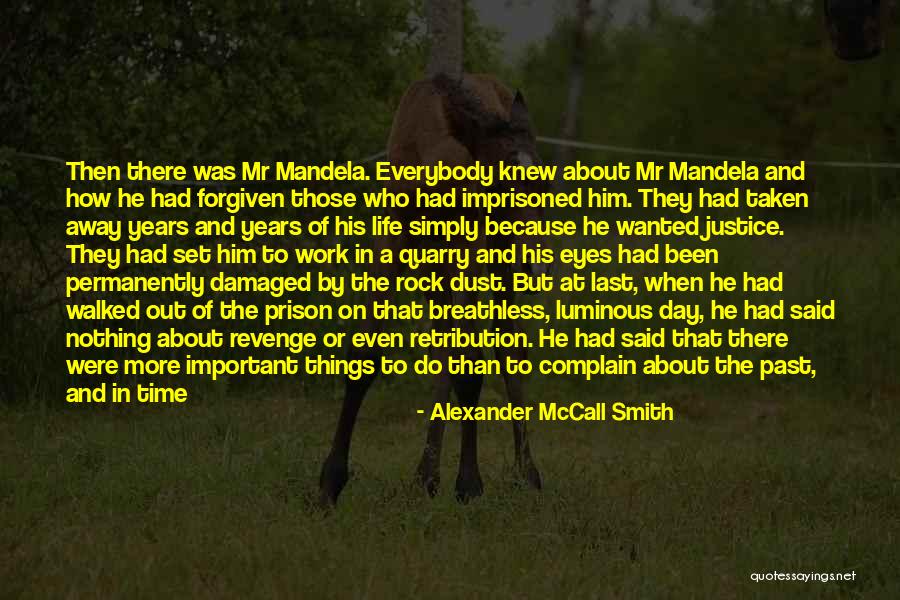 Then there was Mr Mandela. Everybody knew about Mr Mandela and how he had forgiven those who had imprisoned him. They had taken away years and years of his life simply because he wanted justice. They had set him to work in a quarry and his eyes had been permanently damaged by the rock dust. But at last, when he had walked out of the prison on that breathless, luminous day, he had said nothing about revenge or even retribution. He had said that there were more important things to do than to complain about the past, and in time he had shown that he meant this by hundreds of acts of kindness towards those who had treated him so badly. That was the real African way, the tradition that was closest to the heart of Africa. We are all children of Africa, and none of us is better or more important than the other. This is what Africa could say to the world: it could remind it what it is to be human. — Alexander McCall Smith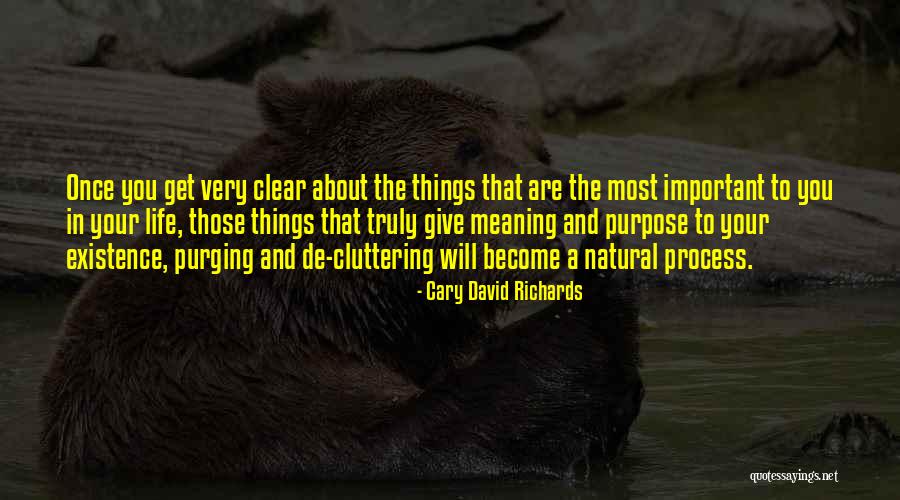 Once you get very clear about the things that are the most important to you in your life, those things that truly give meaning and purpose to your existence, purging and de-cluttering will become a natural process. — Cary David Richards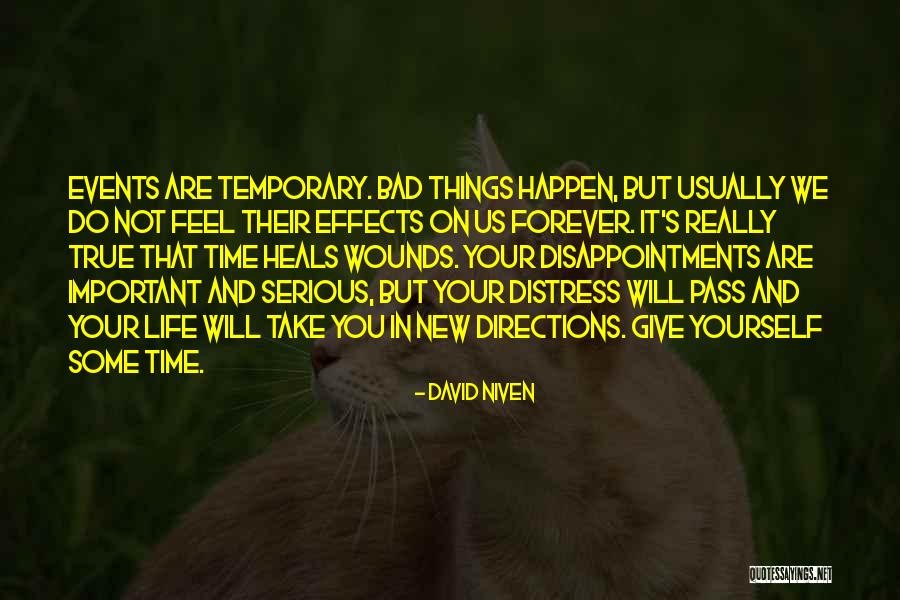 Events are temporary. Bad things happen, but usually we do not feel their effects on us forever. It's really true that time heals wounds. Your disappointments are important and serious, but your distress will pass and your life will take you in new directions. Give yourself some time. — David Niven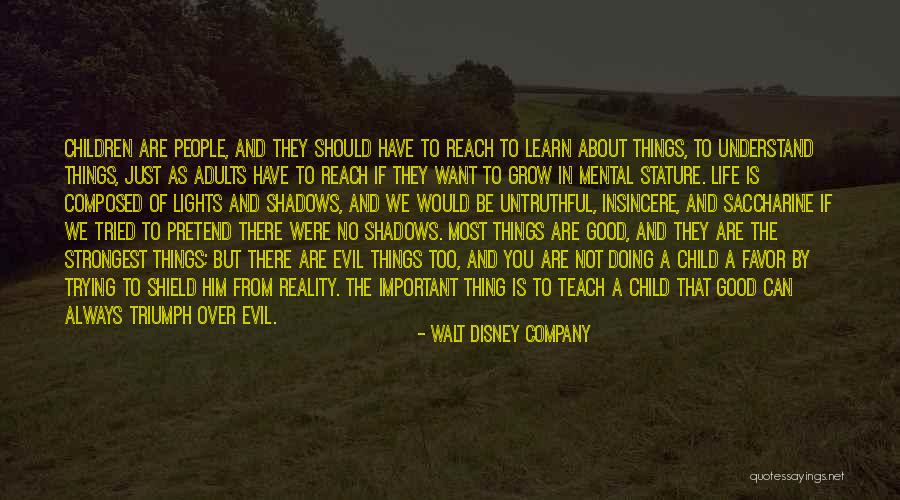 Children are people, and they should have to reach to learn about things, to understand things, just as adults have to reach if they want to grow in mental stature. Life is composed of lights and shadows, and we would be untruthful, insincere, and saccharine if we tried to pretend there were no shadows. Most things are good, and they are the strongest things; but there are evil things too, and you are not doing a child a favor by trying to shield him from reality. The important thing is to teach a child that good can always triumph over evil. — Walt Disney Company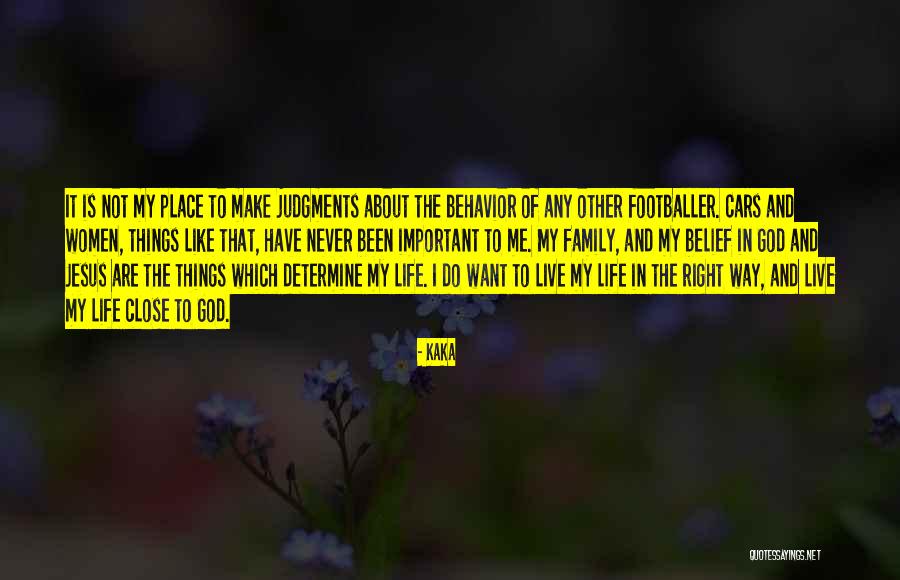 It is not my place to make judgments about the behavior of any other footballer. Cars and women, things like that, have never been important to me. My family, and my belief in God and Jesus are the things which determine my life. I do want to live my life in the right way, and live my life close to God. — Kaka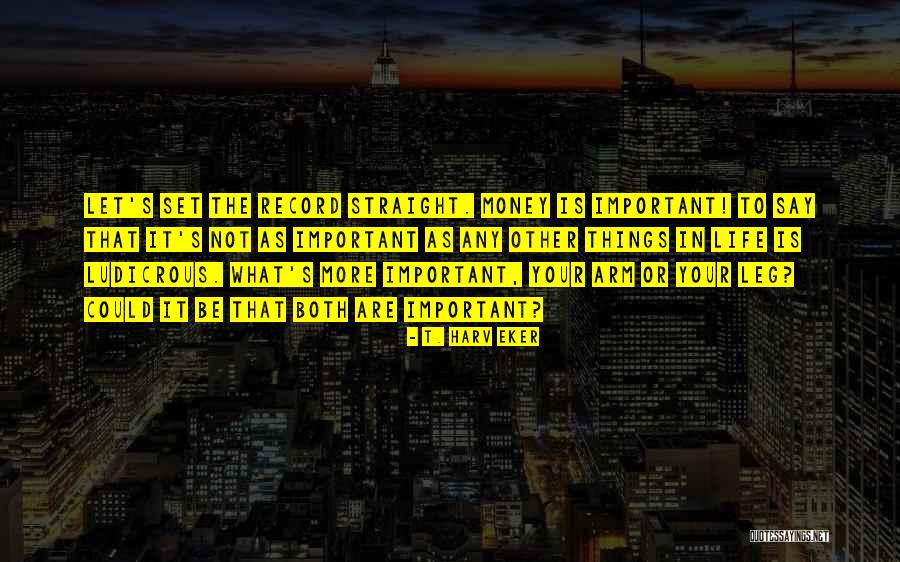 Let's set the record straight. Money is important! To say that it's not as important as any other things in life is ludicrous. What's more important, your arm or your leg? Could it be that both are important? — T. Harv Eker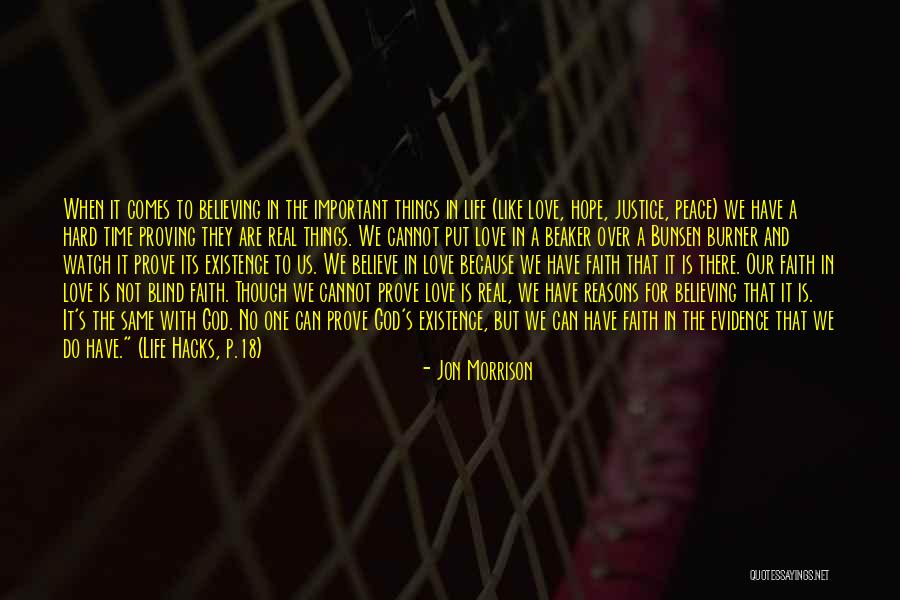 When it comes to believing in the important things in life (like love, hope, justice, peace) we have a hard time proving they are real things. We cannot put love in a beaker over a Bunsen burner and watch it prove its existence to us. We believe in love because we have faith that it is there. Our faith in love is not blind faith. Though we cannot prove love is real, we have reasons for believing that it is. It's the same with God. No one can prove God's existence, but we can have faith in the evidence that we do have." (Life Hacks, p.18) — Jon Morrison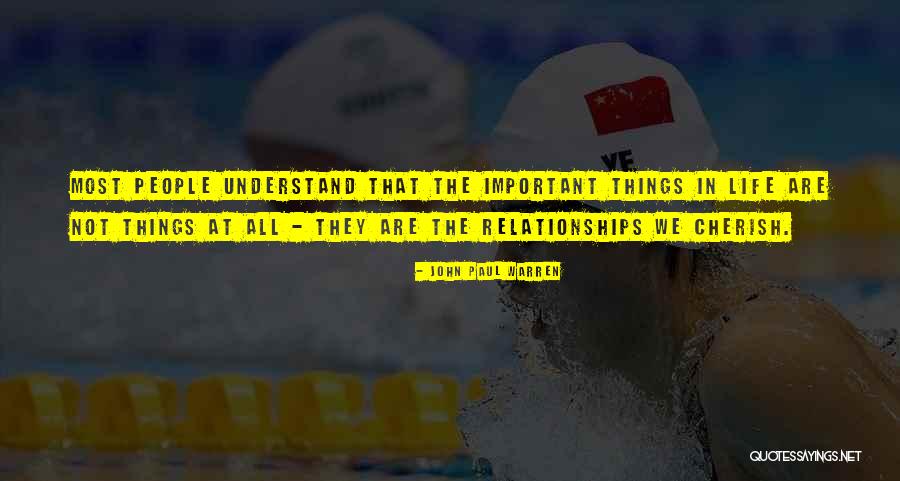 Most people understand that the important things in life are not things at all - they are the relationships we cherish. — John Paul Warren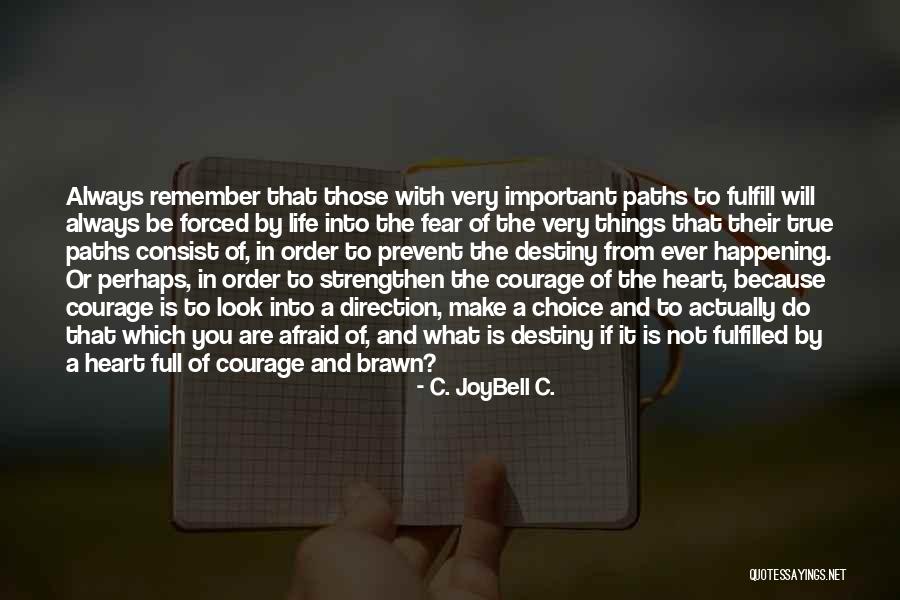 Always remember that those with very important paths to fulfill will always be forced by life into the fear of the very things that their true paths consist of, in order to prevent the destiny from ever happening. Or perhaps, in order to strengthen the courage of the heart, because courage is to look into a direction, make a choice and to actually do that which you are afraid of, and what is destiny if it is not fulfilled by a heart full of courage and brawn? — C. JoyBell C.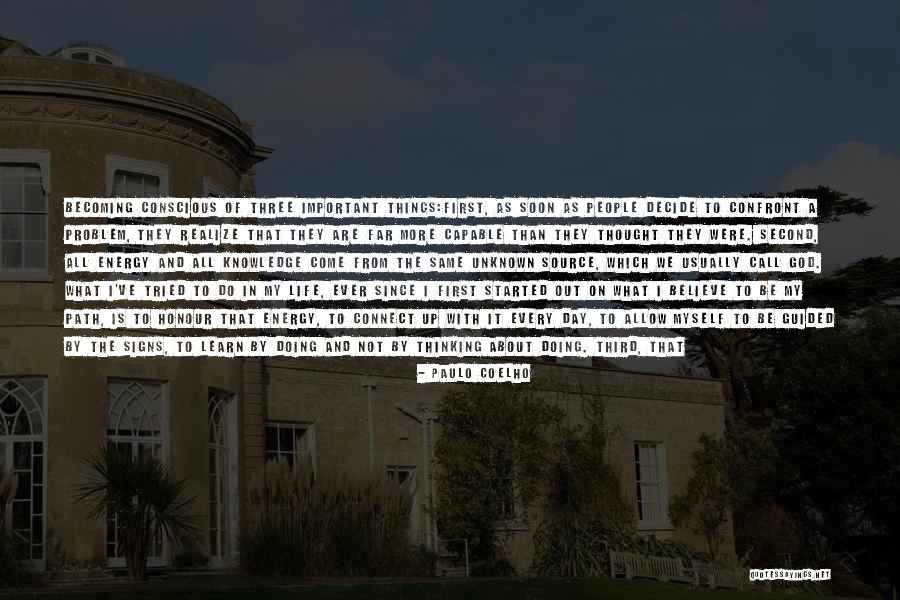 Becoming conscious of three important things:
First, as soon as people decide to confront a problem, they realize that they are far more capable than they thought they were.
Second, all energy and all knowledge come from the same unknown source, which we usually call God. What I've tried to do in my life, ever since I first started out on what I believe to be my path, is to honour that energy, to connect up with it every day, to allow myself to be guided by the signs, to learn by doing and not by thinking about doing.
Third, that no one is alone in their troubles; there is always someone else thinking, rejoicing, or suffering in the same way, and that gives us the strength to confront the challenge before us. — Paulo Coelho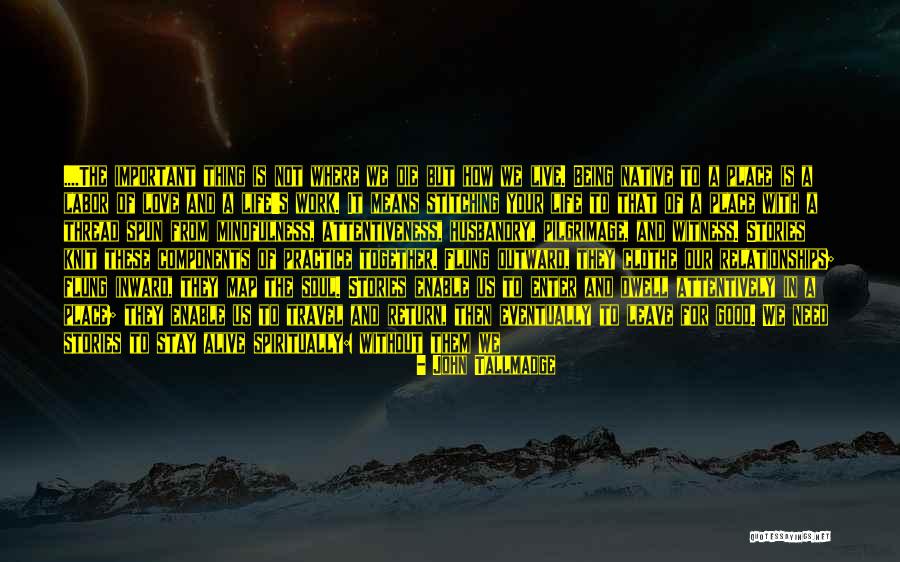 ....The important thing is not where we die but how we live. Being native to a place is a labor of love and a life's work. It means stitching your life to that of a place with a thread spun from mindfulness, attentiveness, husbandry, pilgrimage, and witness. Stories knit these components of practice together. Flung outward, they clothe our relationships; flung inward, they map the soul. Stories enable us to enter and dwell attentively in a place; they enable us to travel and return, then eventually to leave for good. We need stories to stay alive spiritually: without them we would all turn into hungry ghosts. Stories are the only things we can take with us out of this world. They are the wings that bear us up or the chains that drag us down. In the end, it is stories that enable us to die. — John Tallmadge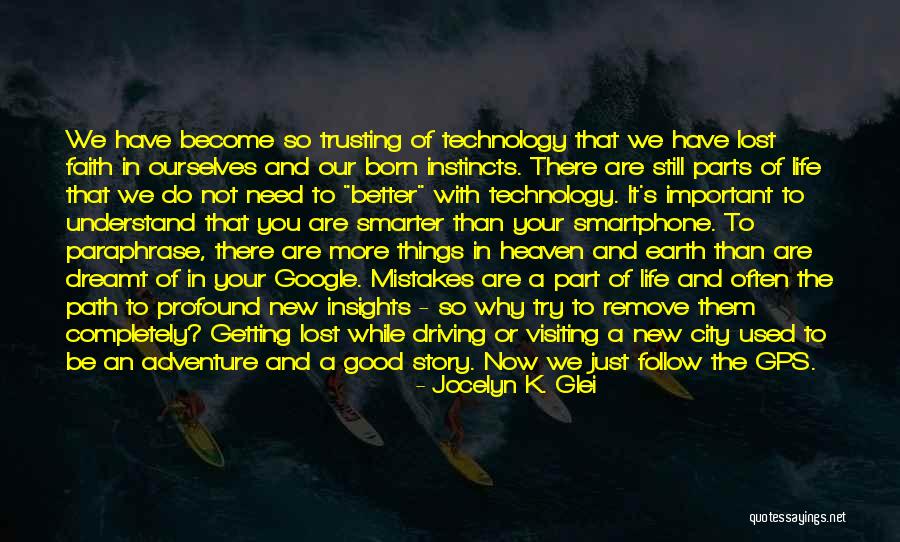 We have become so trusting of technology that we have lost faith in ourselves and our born instincts. There are still parts of life that we do not need to "better" with technology. It's important to understand that you are smarter than your smartphone. To paraphrase, there are more things in heaven and earth than are dreamt of in your Google. Mistakes are a part of life and often the path to profound new insights - so why try to remove them completely? Getting lost while driving or visiting a new city used to be an adventure and a good story. Now we just follow the GPS. — Jocelyn K. Glei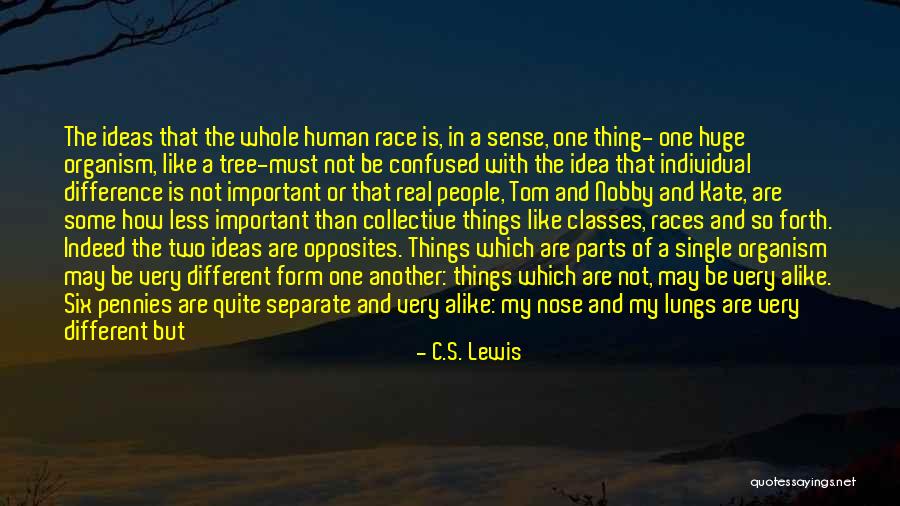 The ideas that the whole human race is, in a sense, one thing- one huge organism, like a tree-must not be confused with the idea that individual difference is not important or that real people, Tom and Nobby and Kate, are some how less important than collective things like classes, races and so forth. Indeed the two ideas are opposites. Things which are parts of a single organism may be very different form one another: things which are not, may be very alike. Six pennies are quite separate and very alike: my nose and my lungs are very different but they are only alive at all because they are parts of my body and share its common life. Christianity thinks of individuals not as mere members of a group or items in a list, but as organs in a body- different from one another and each contributing what no other could. — C.S. Lewis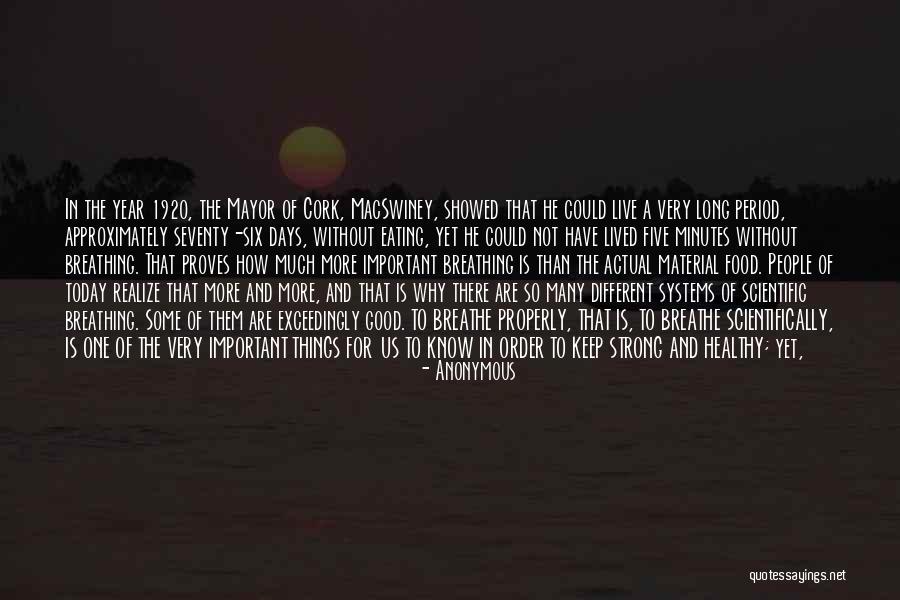 In the year 1920, the Mayor of Cork, MacSwiney, showed that he could live a very long period, approximately seventy-six days, without eating, yet he could not have lived five minutes without breathing. That proves how much more important breathing is than the actual material food. People of today realize that more and more, and that is why there are so many different systems of scientific breathing. Some of them are exceedingly good. TO BREATHE PROPERLY, THAT IS, TO BREATHE SCIENTIFICALLY, IS ONE OF THE VERY IMPORTANT THINGS FOR US TO KNOW IN ORDER TO KEEP STRONG AND HEALTHY; yet, unfortunately, our knowledge of that is very limited. Most human beings do not know at all how to breathe properly. They live such an artificial life that even that most essential function of the body is undevelopedBaron Eugene Ferson | 110 — Anonymous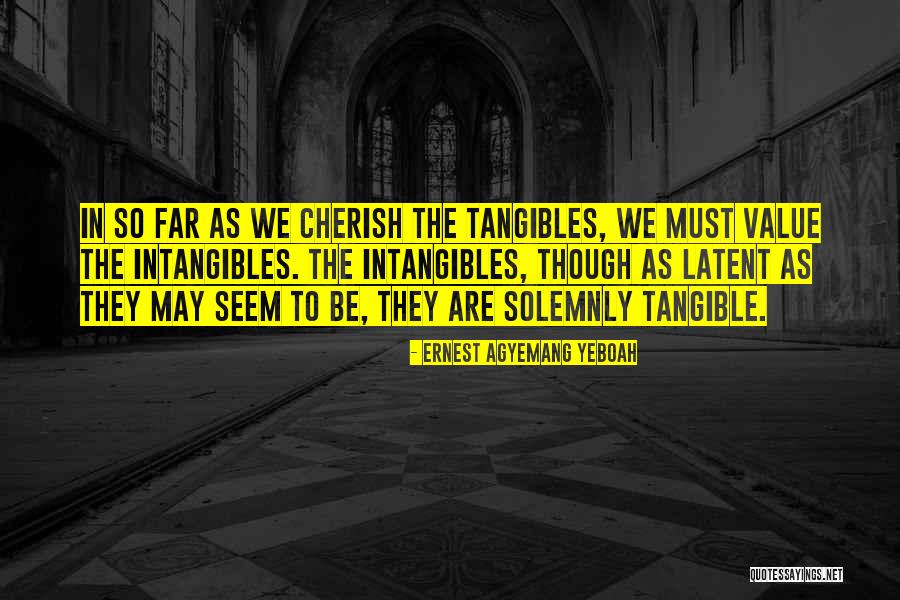 in so far as we cherish the tangibles, we must value the intangibles. The intangibles, though as latent as they may seem to be, they are solemnly tangible. — Ernest Agyemang Yeboah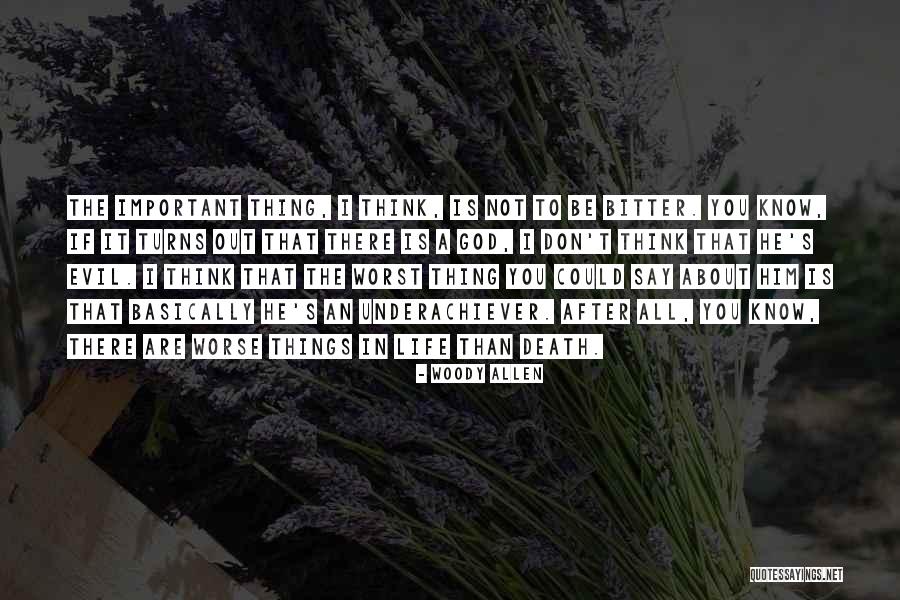 The important thing, I think, is not to be bitter. You know, if it turns out that there is a God, I don't think that he's evil. I think that the worst thing you could say about him is that basically he's an underachiever. After all, you know, there are worse things in life than death. — Woody Allen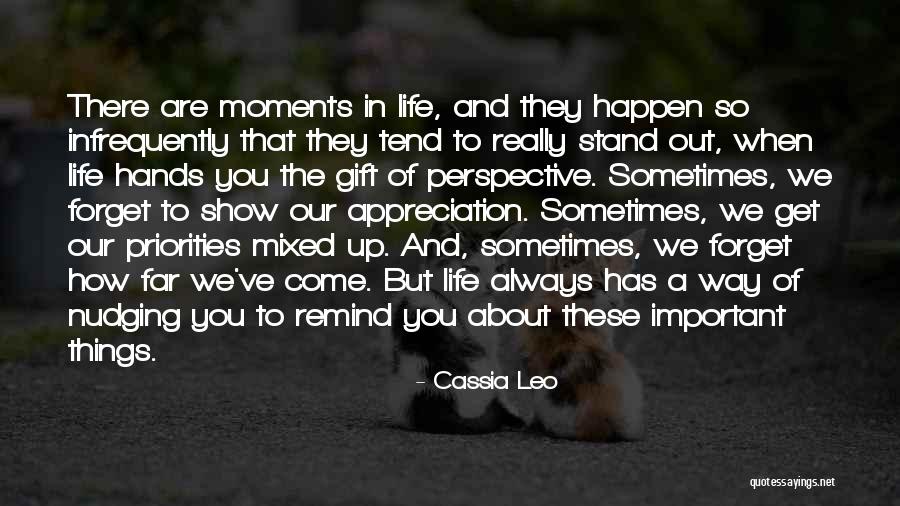 There are moments in life, and they happen so infrequently that they tend to really stand out, when life hands you the gift of perspective. Sometimes, we forget to show our appreciation. Sometimes, we get our priorities mixed up. And, sometimes, we forget how far we've come. But life always has a way of nudging you to remind you about these important things. — Cassia Leo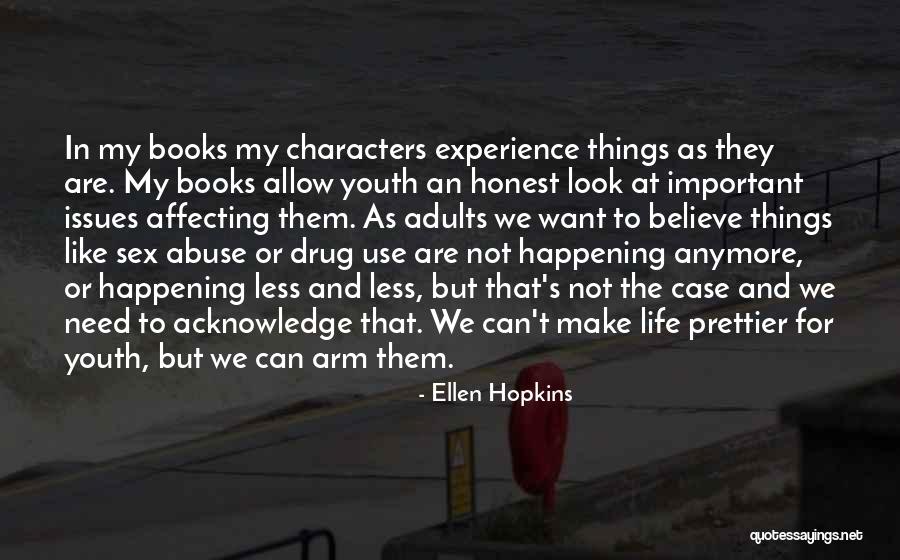 In my books my characters experience things as they are. My books allow youth an honest look at important issues affecting them. As adults we want to believe things like sex abuse or drug use are not happening anymore, or happening less and less, but that's not the case and we need to acknowledge that. We can't make life prettier for youth, but we can arm them. — Ellen Hopkins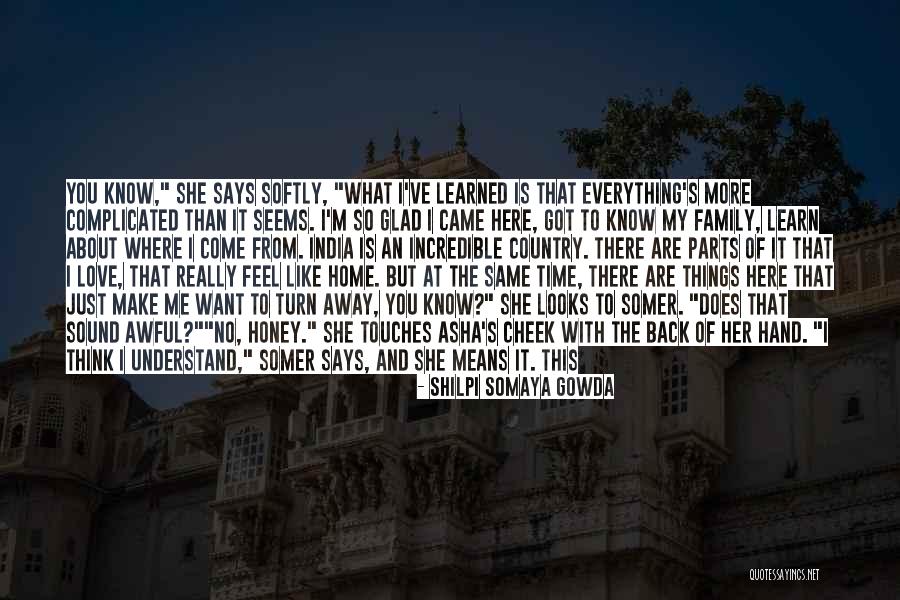 You know," she says softly, "what I've learned is that everything's more complicated than it seems. I'm so glad I came here, got to know my family, learn about where I come from. India is an incredible country. There are parts of it that I love, that really feel like home. But at the same time, there are things here that just make me want to turn away, you know?"
She looks to Somer.
"Does that sound awful?"
"No, honey." She touches Asha's cheek with the back of her hand. "I think I understand," Somer says, and she means it.
This country has given her Krishnan and Asha, the most important people in her life. But when she has fought against the power of its influence, it has also been the root of her greatest turmoil. — Shilpi Somaya Gowda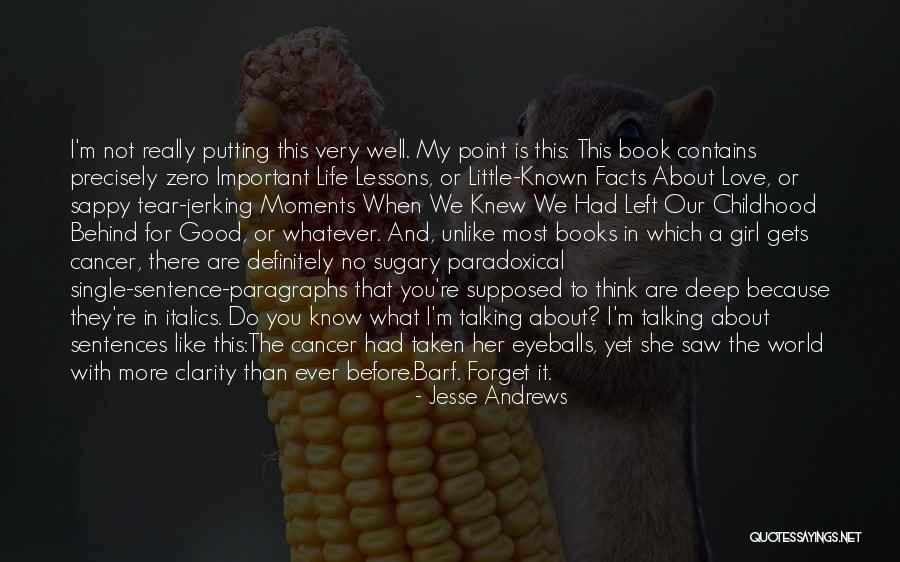 I'm not really putting this very well. My point is this: This book contains precisely zero Important Life Lessons, or Little-Known Facts About Love, or sappy tear-jerking Moments When We Knew We Had Left Our Childhood Behind for Good, or whatever. And, unlike most books in which a girl gets cancer, there are definitely no sugary paradoxical single-sentence-paragraphs that you're supposed to think are deep because they're in italics. Do you know what I'm talking about? I'm talking about sentences like this:
The cancer had taken her eyeballs, yet she saw the world with more clarity than ever before.
Barf. Forget it. For me personally, things are in no way more meaningful because I got to know Rachel before she died. If anything, things are less meaningful. All right? — Jesse Andrews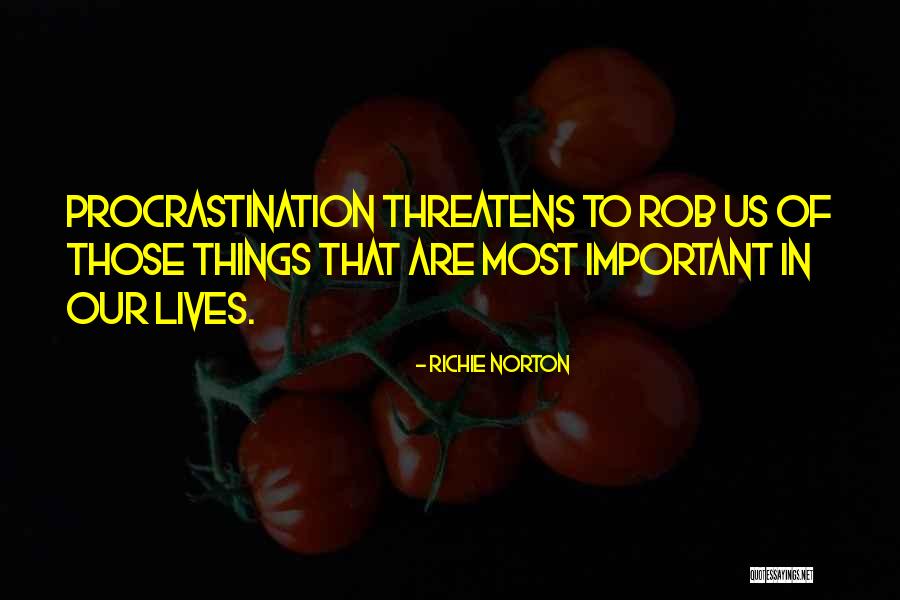 Procrastination threatens to rob us of those things that are most important in our lives. — Richie Norton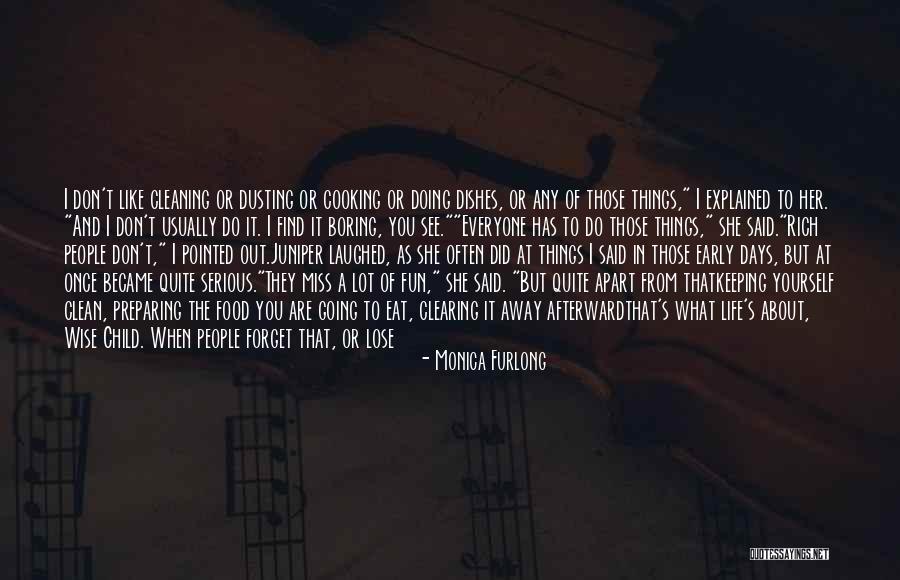 I don't like cleaning or dusting or cooking or doing dishes, or any of those things," I explained to her. "And I don't usually do it. I find it boring, you see."
"Everyone has to do those things," she said.
"Rich people don't," I pointed out.
Juniper laughed, as she often did at things I said in those early days, but at once became quite serious.
"They miss a lot of fun," she said. "But quite apart from that
keeping yourself clean, preparing the food you are going to eat, clearing it away afterward
that's what life's about, Wise Child. When people forget that, or lose touch with it, then they lose touch with other important things as well."
"Men don't do those things."
"Exactly. Also, as you clean the house up, it gives you time to tidy yourself up inside
you'll see. — Monica Furlong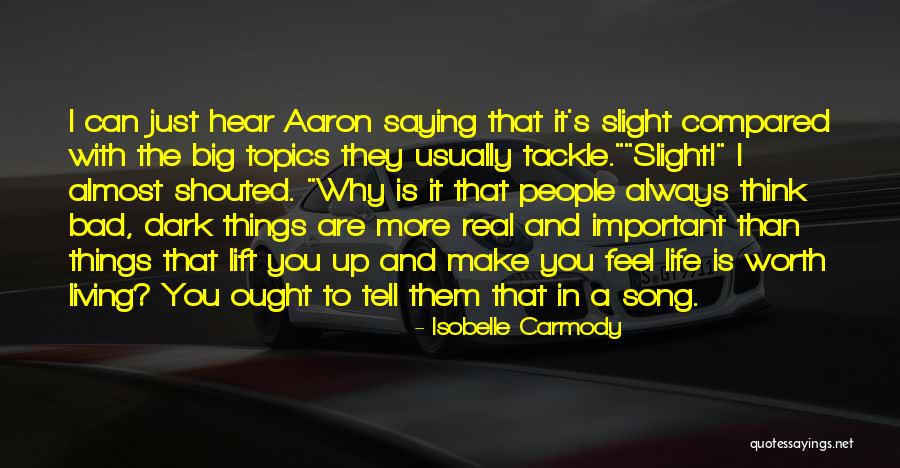 I can just hear Aaron saying that it's slight compared with the big topics they usually tackle."
"Slight!" I almost shouted. "Why is it that people always think bad, dark things are more real and important than things that lift you up and make you feel life is worth living? You ought to tell them that in a song. — Isobelle Carmody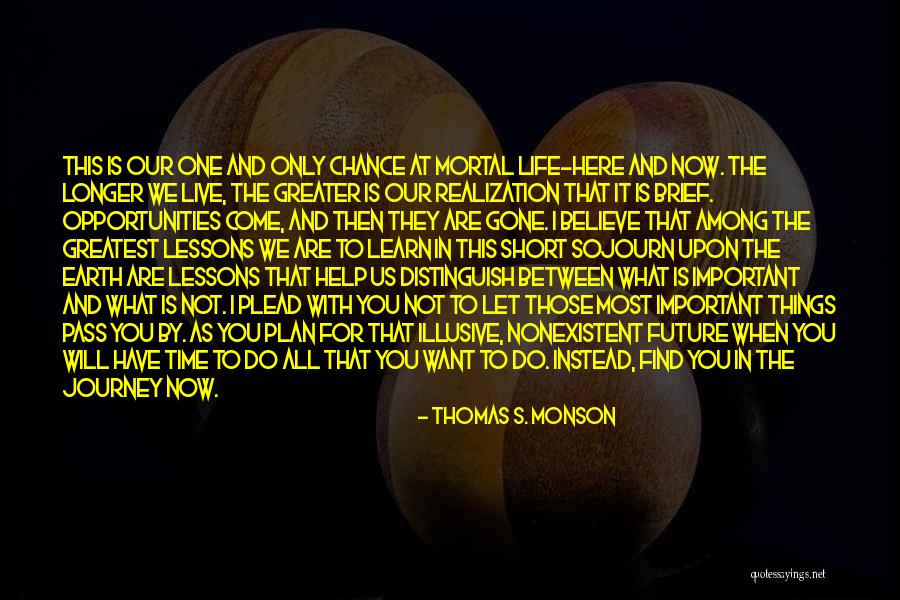 This is our one and only chance at mortal life-here and now. The longer we live, the greater is our realization that it is brief. Opportunities come, and then they are gone. I believe that among the greatest lessons we are to learn in this short sojourn upon the earth are lessons that help us distinguish between what is important and what is not. I plead with you not to let those most important things pass you by. As you plan for that illusive, nonexistent future when you will have time to do all that you want to do. Instead, find you in the journey now. — Thomas S. Monson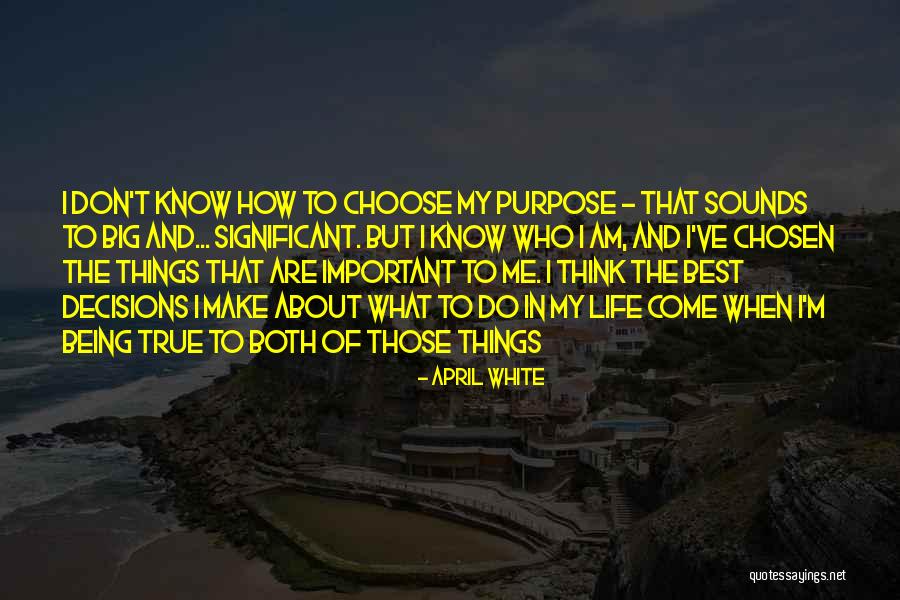 I don't know how to choose my purpose - that sounds to big and... significant. But I know who I am, and I've chosen the things that are important to me. I think the best decisions I make about what to do in my life come when I'm being true to both of those things — April White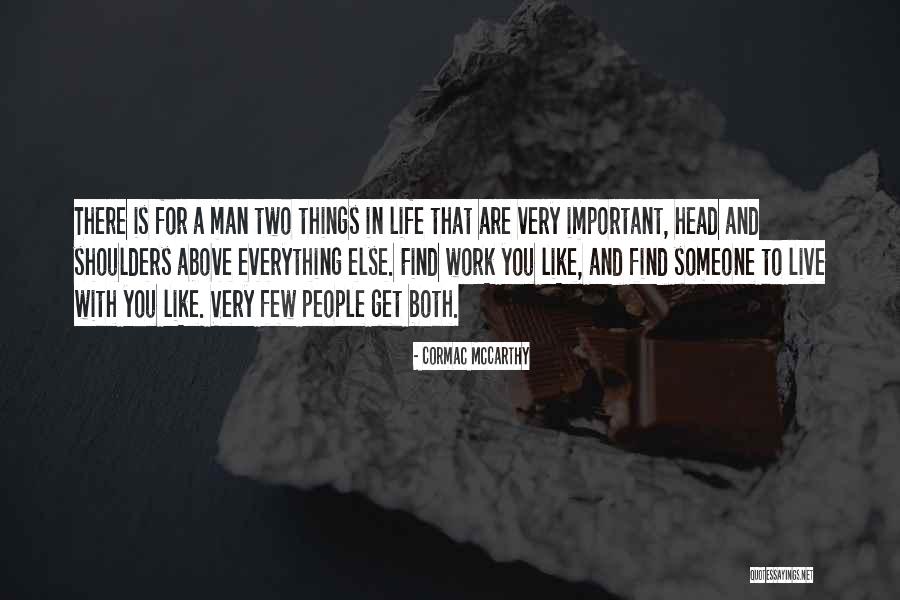 There is for a man two things in life that are very important, head and shoulders above everything else. Find work you like, and find someone to live with you like. Very few people get both. — Cormac McCarthy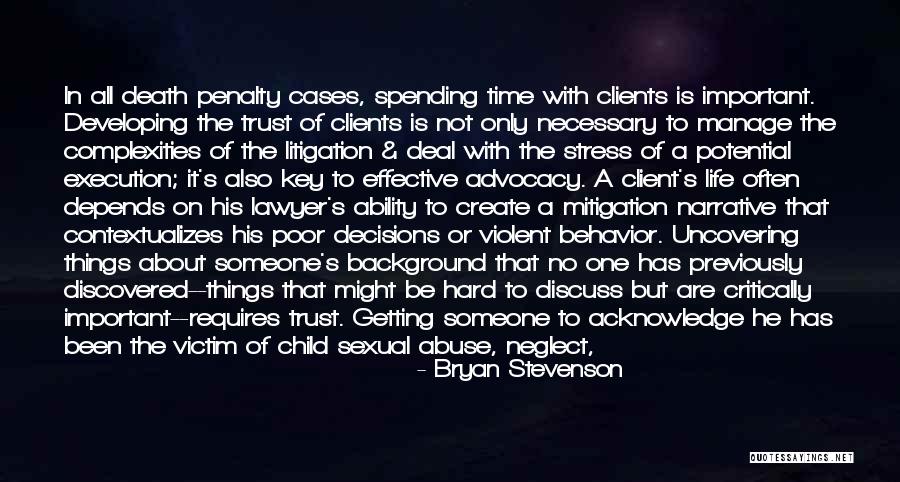 In all death penalty cases, spending time with clients is important. Developing the trust of clients is not only necessary to manage the complexities of the litigation & deal with the stress of a potential execution; it's also key to effective advocacy. A client's life often depends on his lawyer's ability to create a mitigation narrative that contextualizes his poor decisions or violent behavior. Uncovering things about someone's background that no one has previously discovered--things that might be hard to discuss but are critically important--requires trust. Getting someone to acknowledge he has been the victim of child sexual abuse, neglect, or abandonment won't happen without the kind of comfort that takes hours and multiple visits to develop. Talking about sports, TV, popular culture, or anything else the client wants to discuss is absolutely appropriate to building a relationship that makes effective work possible. — Bryan Stevenson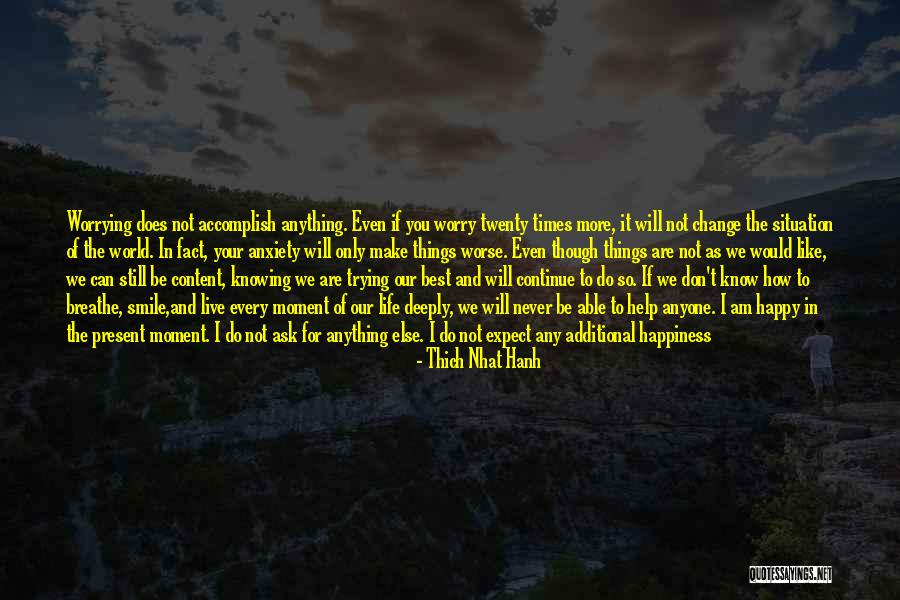 Worrying does not accomplish anything. Even if you worry twenty times more, it will not change the situation of the world. In fact, your anxiety will only make things worse. Even though things are not as we would like, we can still be content, knowing we are trying our best and will continue to do so. If we don't know how to breathe, smile,and live every moment of our life deeply, we will never be able to help anyone. I am happy in the present moment. I do not ask for anything else. I do not expect any additional happiness or conditions that will bring about more happiness. The most important practice is aimlessness, not running after things, not grasping. — Thich Nhat Hanh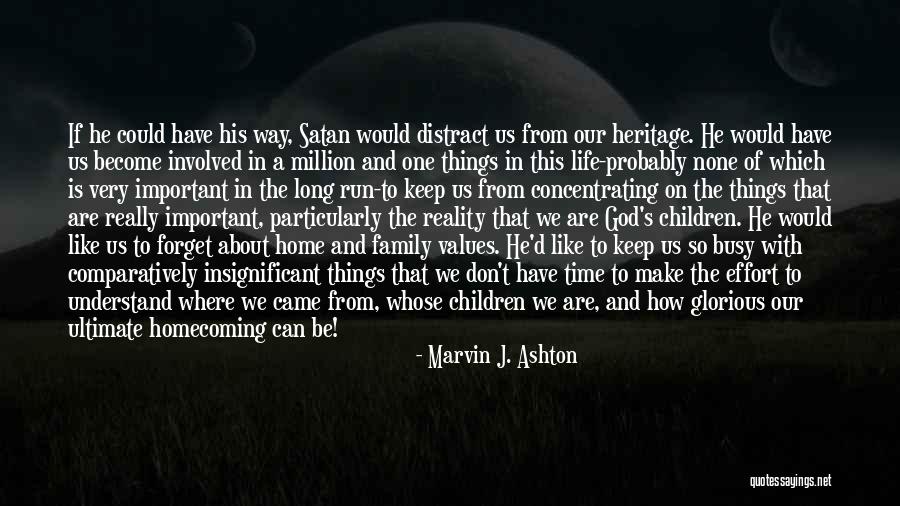 If he could have his way, Satan would distract us from our heritage. He would have us become involved in a million and one things in this life-probably none of which is very important in the long run-to keep us from concentrating on the things that are really important, particularly the reality that we are God's children. He would like us to forget about home and family values. He'd like to keep us so busy with comparatively insignificant things that we don't have time to make the effort to understand where we came from, whose children we are, and how glorious our ultimate homecoming can be! — Marvin J. Ashton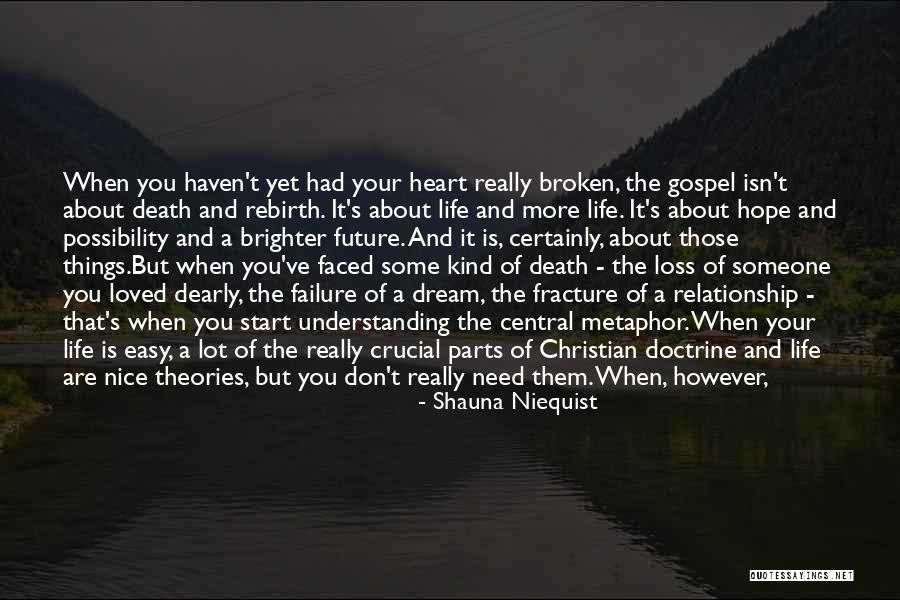 When you haven't yet had your heart really broken, the gospel isn't about death and rebirth. It's about life and more life. It's about hope and possibility and a brighter future. And it is, certainly, about those things.
But when you've faced some kind of death - the loss of someone you loved dearly, the failure of a dream, the fracture of a relationship - that's when you start understanding the central metaphor. When your life is easy, a lot of the really crucial parts of Christian doctrine and life are nice theories, but you don't really need them. When, however, death of any kind is staring you in the face, all of a sudden rebirth and new life are very, very important to you. — Shauna Niequist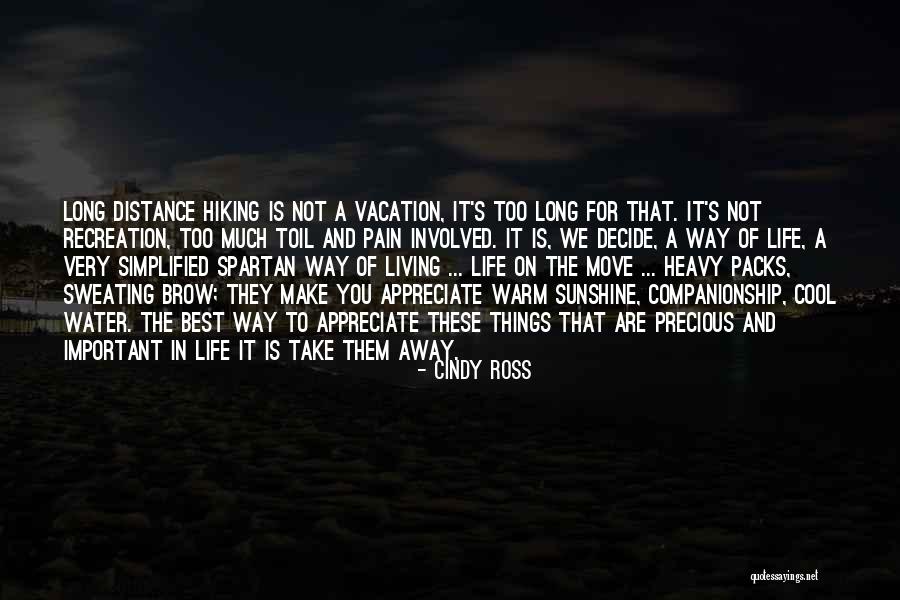 Long distance hiking is not a vacation, it's too long for that. It's not recreation, too much toil and pain involved. It is, we decide, a way of life, a very simplified Spartan way of living ... life on the move ... heavy packs, sweating brow; they make you appreciate warm sunshine, companionship, cool water. The best way to appreciate these things that are precious and important in life it is take them away. — Cindy Ross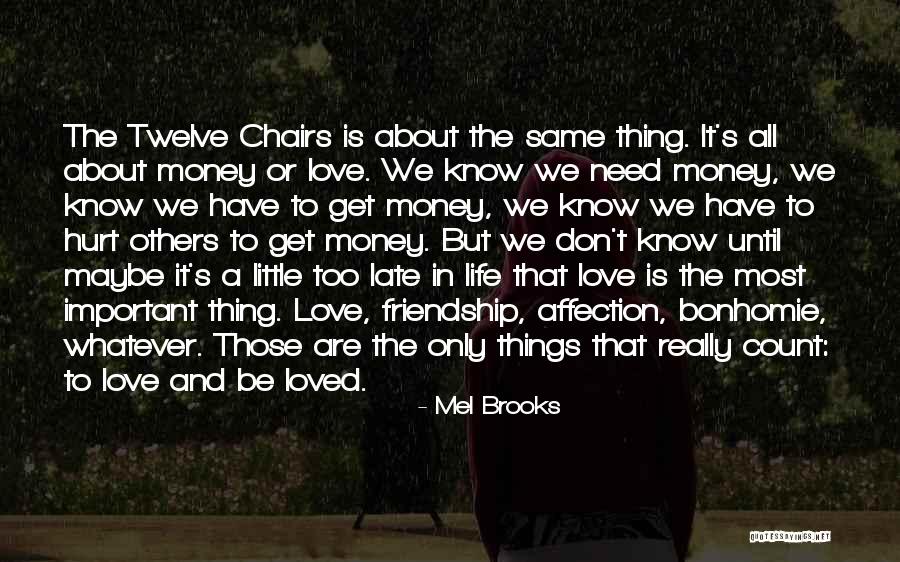 The Twelve Chairs is about the same thing. It's all about money or love. We know we need money, we know we have to get money, we know we have to hurt others to get money. But we don't know until maybe it's a little too late in life that love is the most important thing. Love, friendship, affection, bonhomie, whatever. Those are the only things that really count: to love and be loved. — Mel Brooks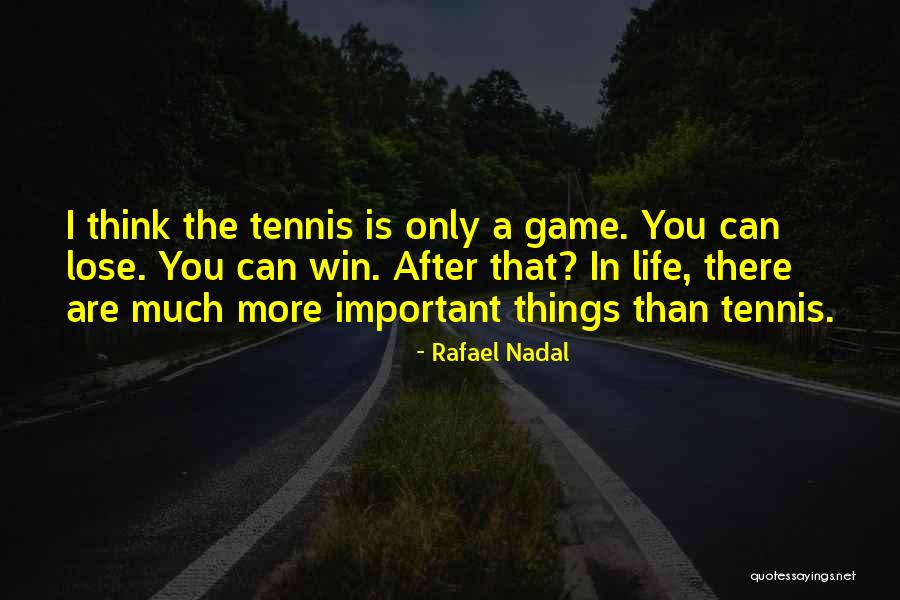 I think the tennis is only a game. You can lose. You can win. After that? In life, there are much more important things than tennis. — Rafael Nadal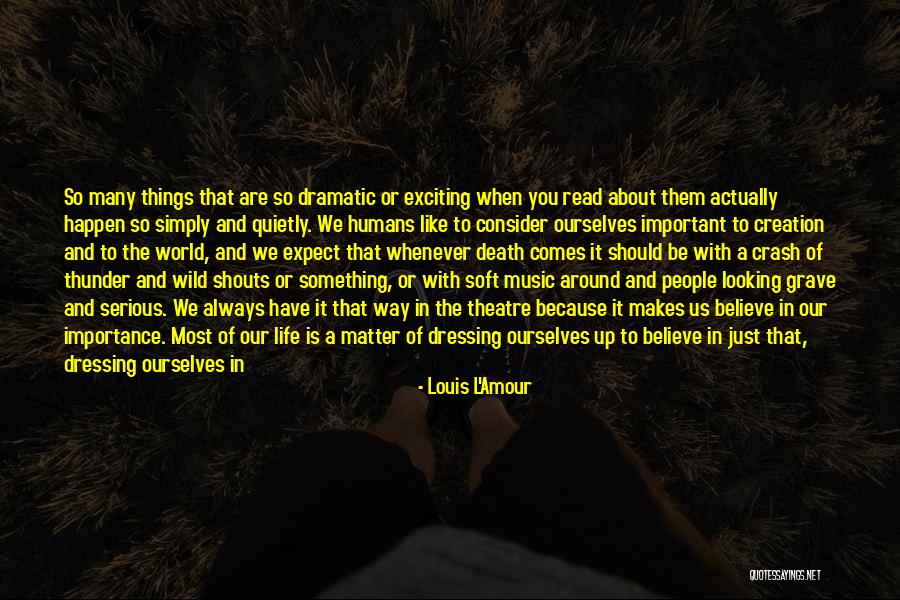 So many things that are so dramatic or exciting when you read about them actually happen so simply and quietly. We humans like to consider ourselves important to creation and to the world, and we expect that whenever death comes it should be with a crash of thunder and wild shouts or something, or with soft music around and people looking grave and serious. We always have it that way in the theatre because it makes us believe in our importance. Most of our life is a matter of dressing ourselves up to believe in just that, dressing ourselves in attractive clothes, in titles, in reputations. Actually, at base we all realize that we're just a frightened bundle of animals, still afraid of the unknown, and still afraid of thousands of things that can separate us from life, and trying to shield ourselves from our own smallness. — Louis L'Amour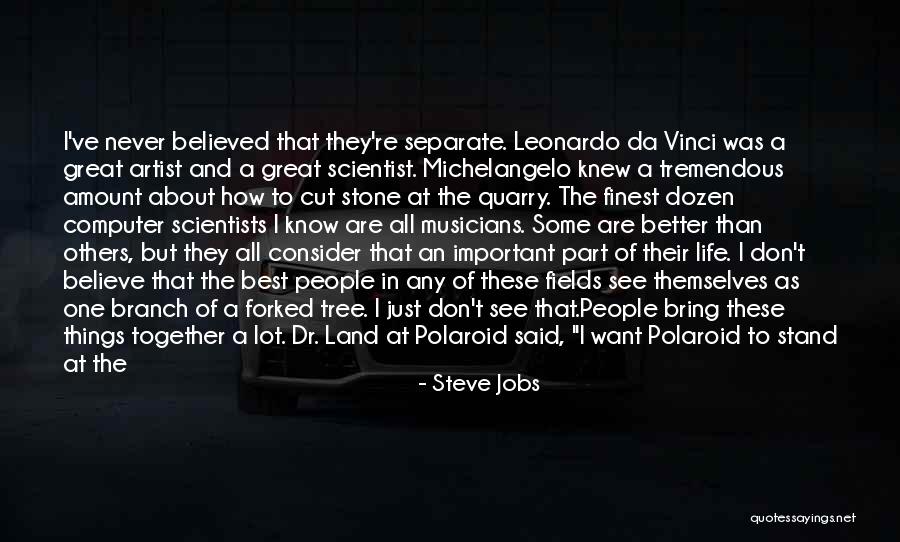 I've never believed that they're separate. Leonardo da Vinci was a great artist and a great scientist. Michelangelo knew a tremendous amount about how to cut stone at the quarry. The finest dozen computer scientists I know are all musicians. Some are better than others, but they all consider that an important part of their life. I don't believe that the best people in any of these fields see themselves as one branch of a forked tree. I just don't see that.People bring these things together a lot. Dr. Land at Polaroid said, "I want Polaroid to stand at the intersection of art and science," and I've never forgotten that. I think that that's possible, and I think a lot of people have tried. — Steve Jobs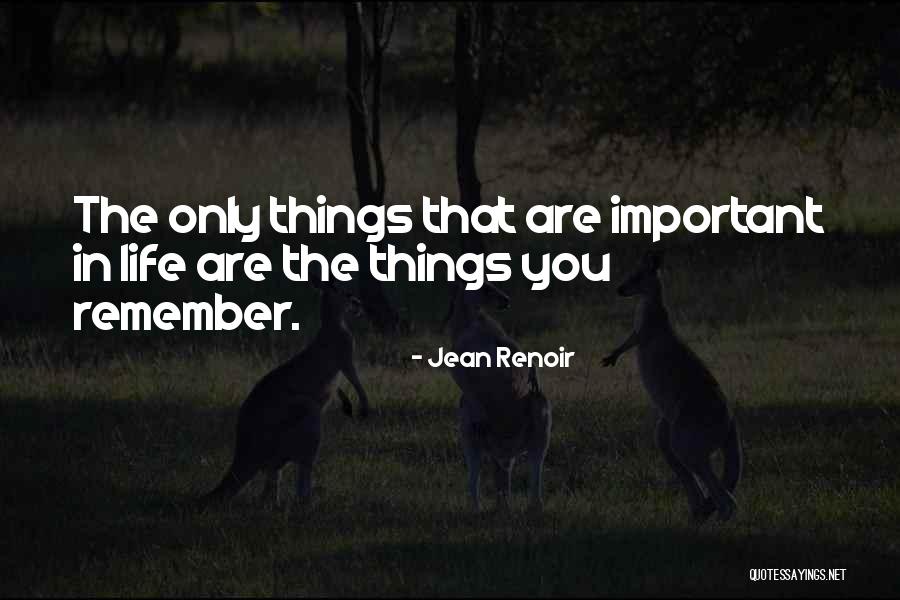 The only things that are important in life are the things you remember. — Jean Renoir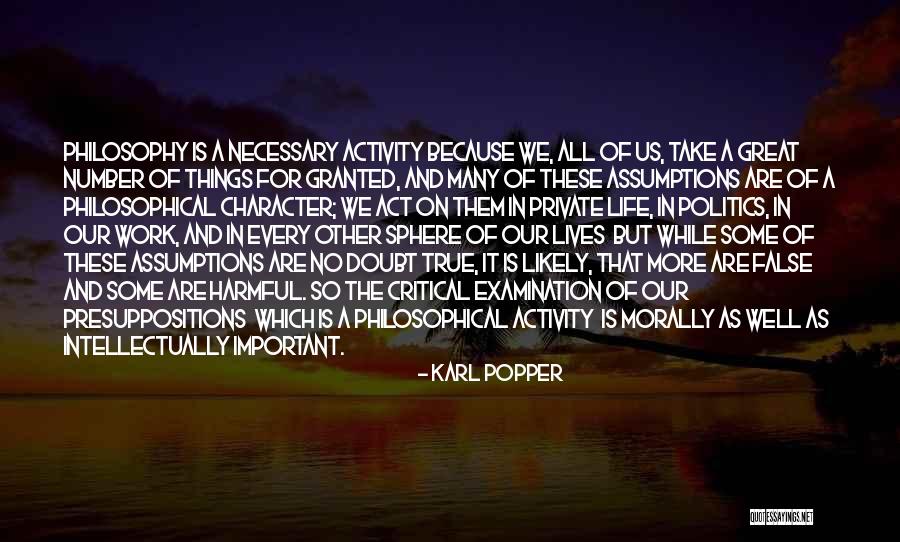 Philosophy is a necessary activity because we, all of us, take a great number of things for granted, and many of these assumptions are of a philosophical character; we act on them in private life, in politics, in our work, and in every other sphere of our lives
but while some of these assumptions are no doubt true, it is likely, that more are false and some are harmful. So the critical examination of our presuppositions
which is a philosophical activity
is morally as well as intellectually important. — Karl Popper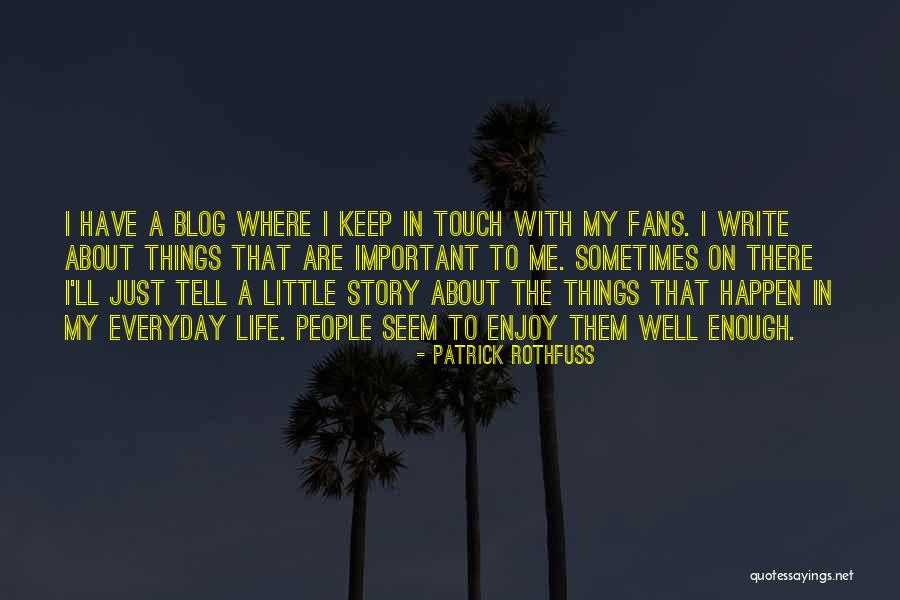 I have a blog where I keep in touch with my fans. I write about things that are important to me. Sometimes on there I'll just tell a little story about the things that happen in my everyday life. People seem to enjoy them well enough. — Patrick Rothfuss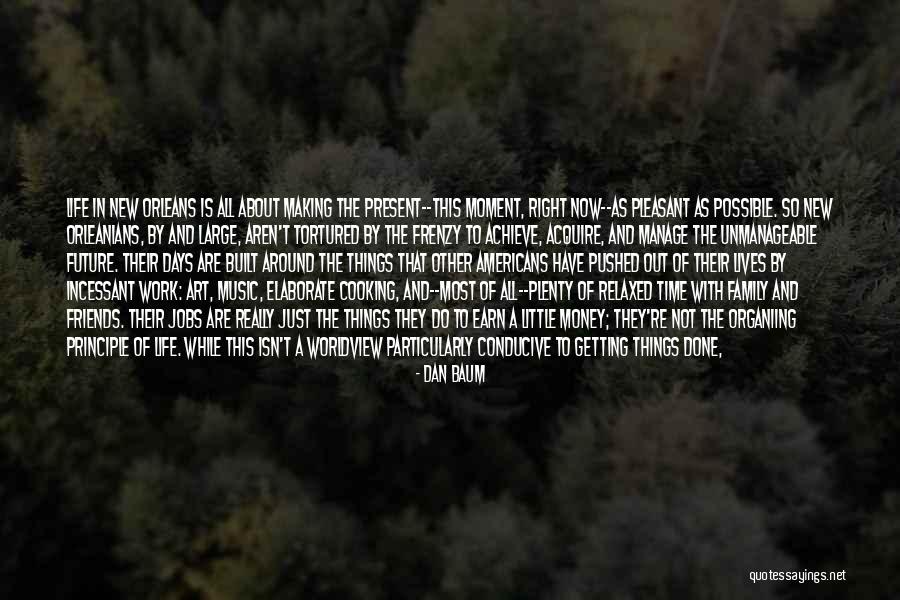 Life in New Orleans is all about making the present--this moment, right now--as pleasant as possible. So New Orleanians, by and large, aren't tortured by the frenzy to achieve, acquire, and manage the unmanageable future. Their days are built around the things that other Americans have pushed out of their lives by incessant work: art, music, elaborate cooking, and--most of all--plenty of relaxed time with family and friends. Their jobs are really just the things they do to earn a little money; they're not the organiing principle of life. While this isn't a worldview particularly conducive to getting things done, getting things done isn't the most important thing in New Orleans. Living life is. Once you've tasted that, and especially if it's how you grew up, life everywhere else feels thin indeed. — Dan Baum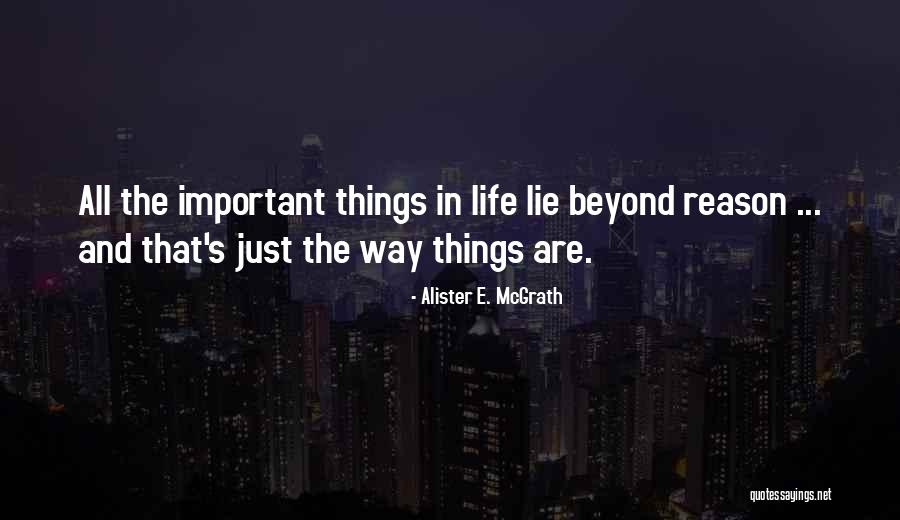 All the important things in life lie beyond reason ... and that's just the way things are. — Alister E. McGrath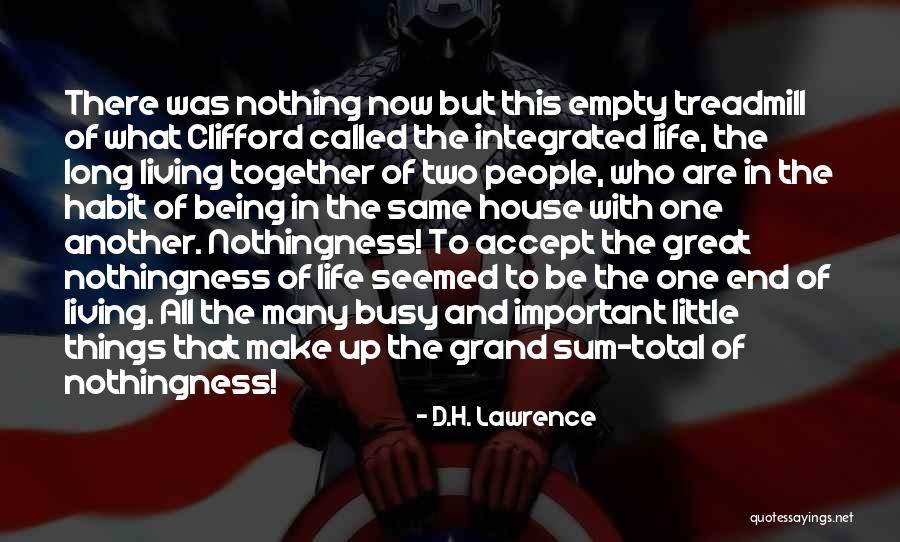 There was nothing now but this empty treadmill of what Clifford called the integrated life, the long living together of two people, who are in the habit of being in the same house with one another.
Nothingness! To accept the great nothingness of life seemed to be the one end of living. All the many busy and important little things that make up the grand sum-total of nothingness! — D.H. Lawrence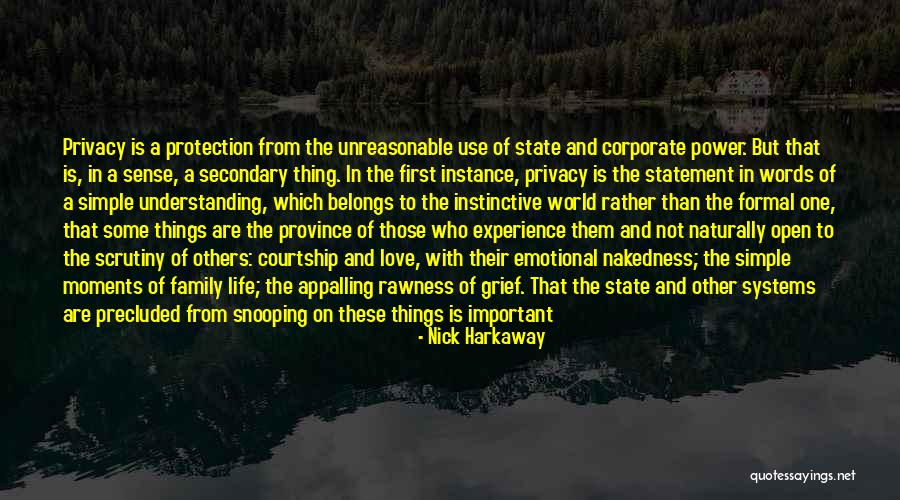 Privacy is a protection from the unreasonable use of state and corporate power. But that is, in a sense, a secondary thing. In the first instance, privacy is the statement in words of a simple understanding, which belongs to the instinctive world rather than the formal one, that some things are the province of those who experience them and not naturally open to the scrutiny of others: courtship and love, with their emotional nakedness; the simple moments of family life; the appalling rawness of grief. That the state and other systems are precluded from snooping on these things is important - it is a strong barrier between the formal world and the hearth, extended or not - but at root privacy is a simple understanding: not everything belongs to everyone. — Nick Harkaway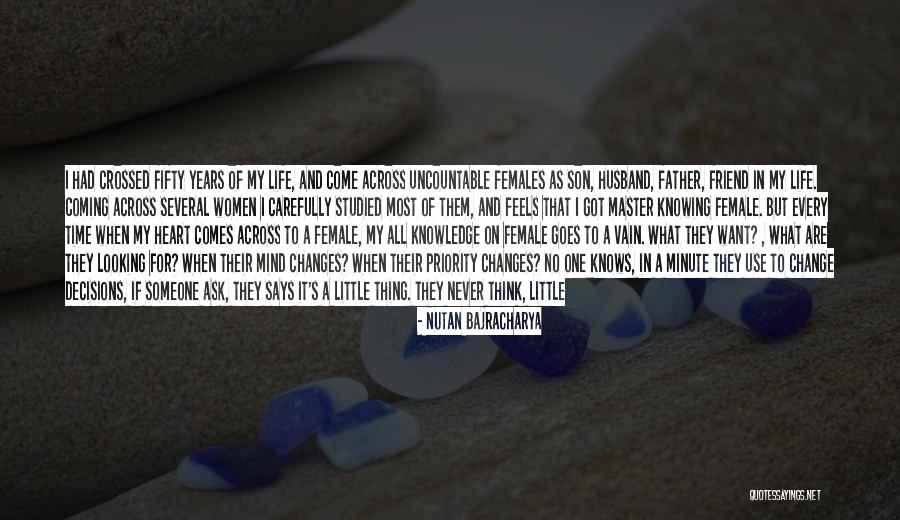 I had crossed fifty years of my life, and come across uncountable females as son, husband, father, friend in my life. Coming across several women I carefully studied most of them, and feels that I got master knowing female. But every time when my heart comes across to a female, my all knowledge on female goes to a vain. What they want? , What are they looking for? When their mind changes? When their priority changes? No one knows, in a minute they use to change decisions, if someone ask, they says it's a little thing. They never think, little things makes big or if they can't stick on little things how they can stand in important decisions. They never show they are weak, but every time they are compromising themselves. It's their big heart but impacting every around. They always think they can do anything by doing nothing. — Nutan Bajracharya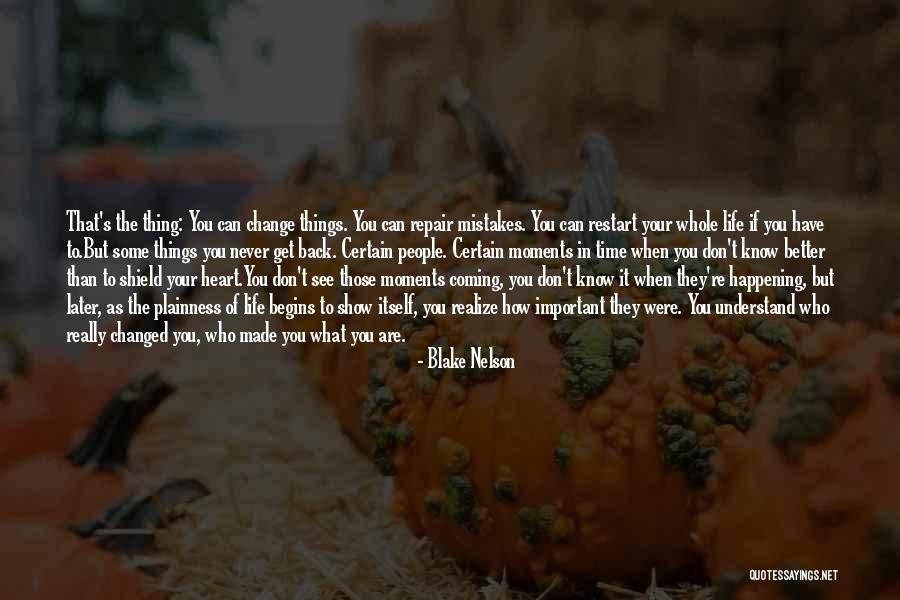 That's the thing: You can change things. You can repair mistakes. You can restart your whole life if you have to.
But some things you never get back. Certain people. Certain moments in time when you don't know better than to shield your heart.
You don't see those moments coming, you don't know it when they're happening, but later, as the plainness of life begins to show itself, you realize how important they were. You understand who really changed you, who made you what you are. — Blake Nelson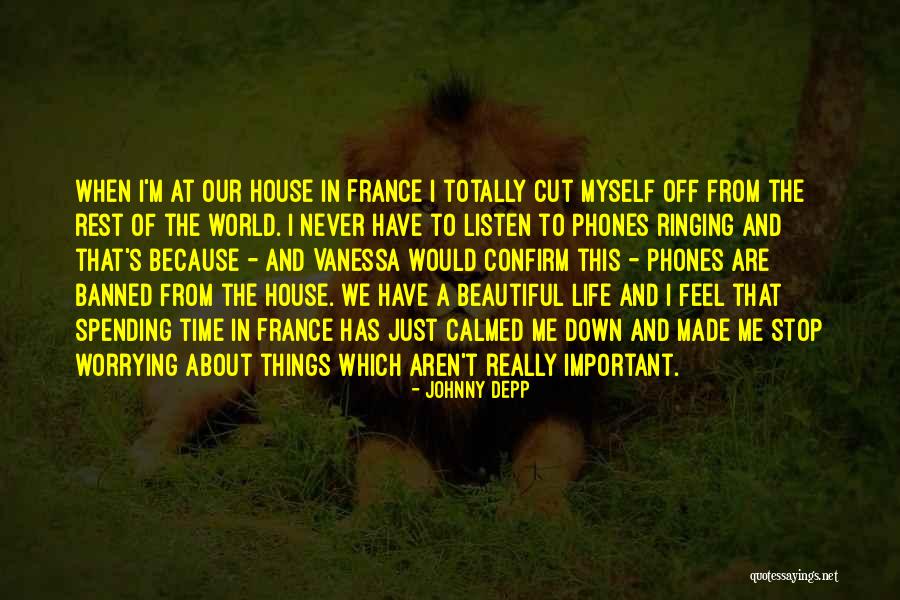 When I'm at our house in France I totally cut myself off from the rest of the world. I never have to listen to phones ringing and that's because - and Vanessa would confirm this - phones are banned from the house. We have a beautiful life and I feel that spending time in France has just calmed me down and made me stop worrying about things which aren't really important. — Johnny Depp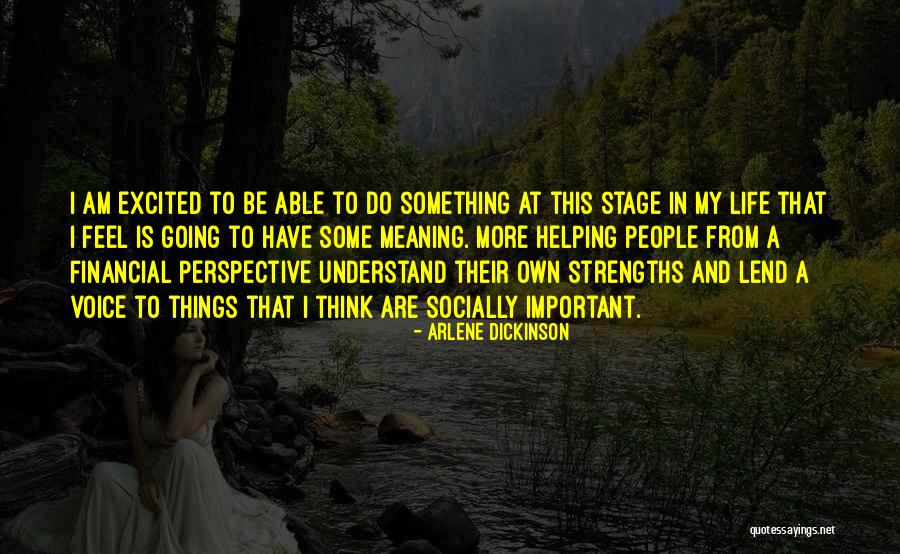 I am excited to be able to do something at this stage in my life that I feel is going to have some meaning. More helping people from a financial perspective understand their own strengths and lend a voice to things that I think are socially important. — Arlene Dickinson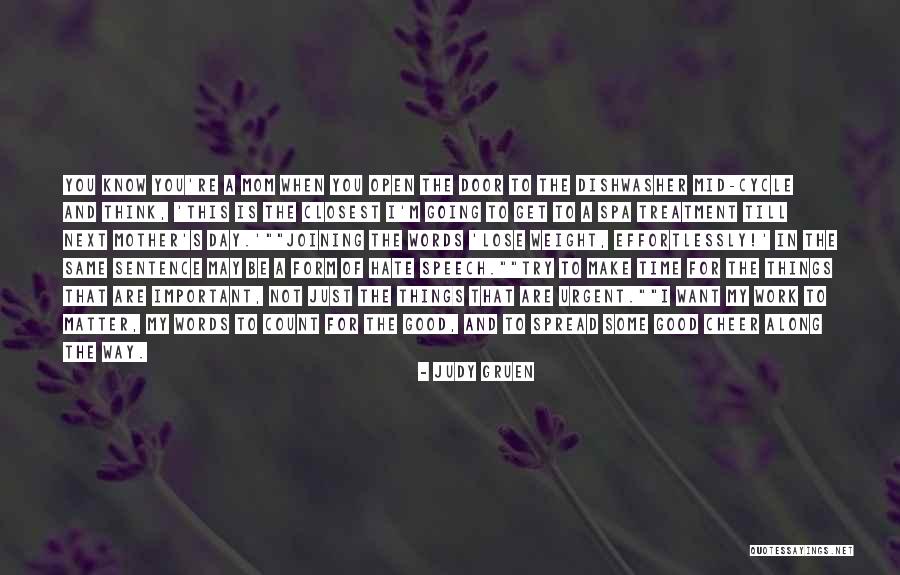 You know you're a mom when you open the door to the dishwasher mid-cycle and think, 'This is the closest I'm going to get to a spa treatment till next Mother's Day.'"

"Joining the words 'Lose Weight, Effortlessly!' in the same sentence may be a form of hate speech."

"Try to make time for the things that are important, not just the things that are urgent."

"I want my work to matter, my words to count for the good, and to spread some good cheer along the way. — Judy Gruen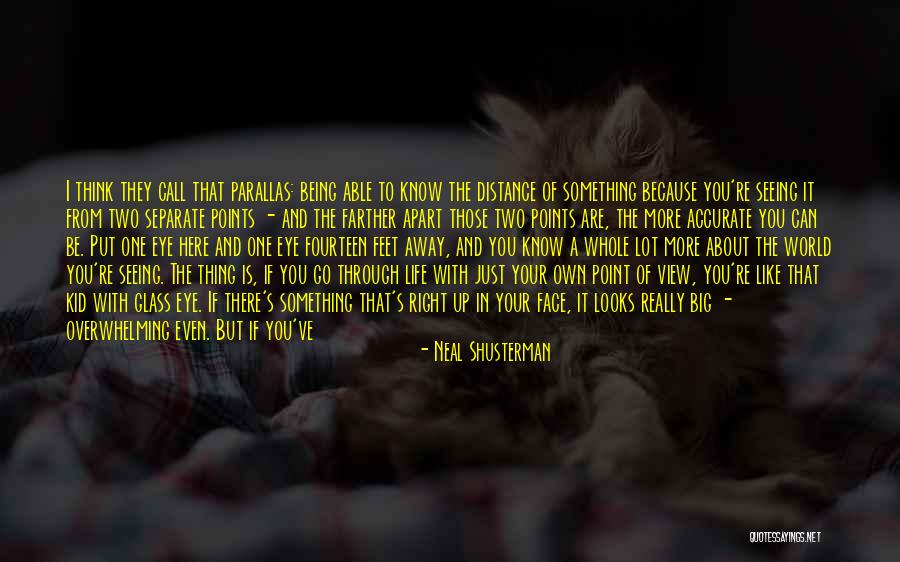 I think they call that parallas: being able to know the distance of something because you're seeing it from two separate points - and the farther apart those two points are, the more accurate you can be. Put one eye here and one eye fourteen feet away, and you know a whole lot more about the world you're seeing.
The thing is, if you go through life with just your own point of view, you're like that kid with glass eye. If there's something that's right up in your face, it looks really big - overwhelming even. But if you've got that parallax - if you've got that other point of view - you realize that there are bigger, much more important things that are far off toward the horizon. Once you focus on those things rather than the way up close, that close-up stuff becomes nothing more than a nuisance blocking the view. — Neal Shusterman
I'm actually tougher on myself as I get older. It's a vicious cycle. The things that are important in life are the things that you can't buy in life: love, health and happiness. I say that, and I believe that, and I try to live that. — Criss Angel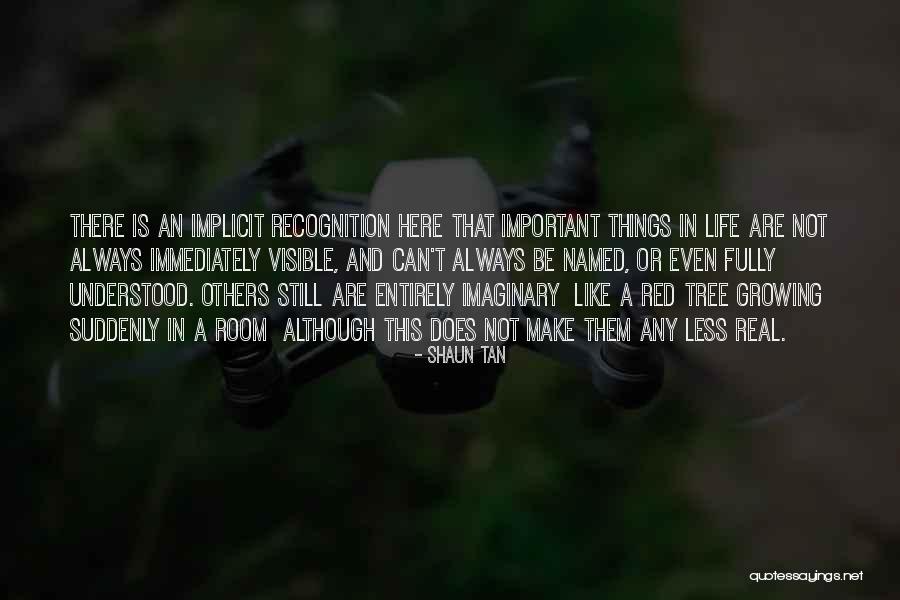 There is an implicit recognition here that important things in life are not always immediately visible, and can't always be named, or even fully understood. Others still are entirely imaginary
like a red tree growing suddenly in a room
although this does not make them any less real. — Shaun Tan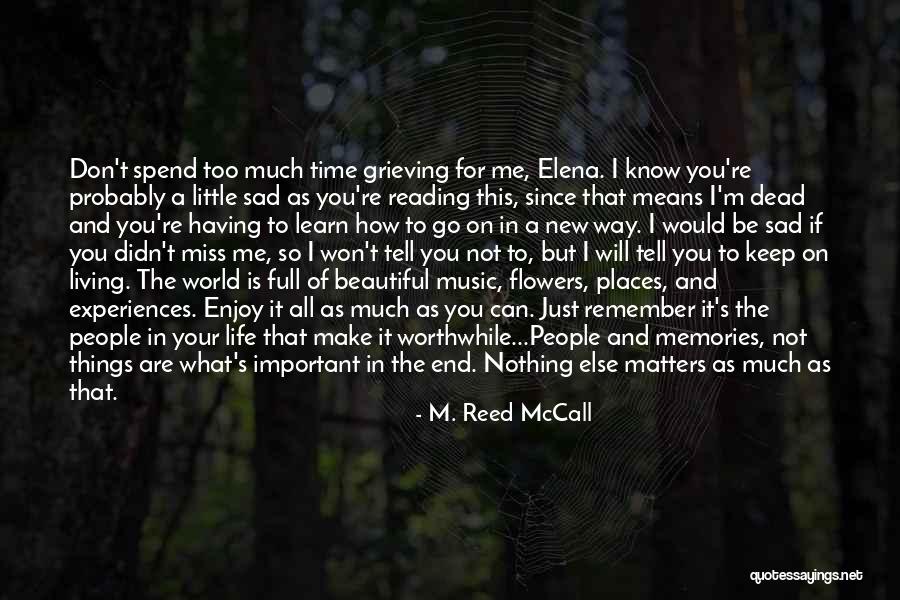 Don't spend too much time grieving for me, Elena. I know you're probably a little sad as you're reading this, since that means I'm dead and you're having to learn how to go on in a new way. I would be sad if you didn't miss me, so I won't tell you not to, but I will tell you to keep on living. The world is full of beautiful music, flowers, places, and experiences. Enjoy it all as much as you can. Just remember it's the people in your life that make it worthwhile...People and memories, not things are what's important in the end. Nothing else matters as much as that. — M. Reed McCall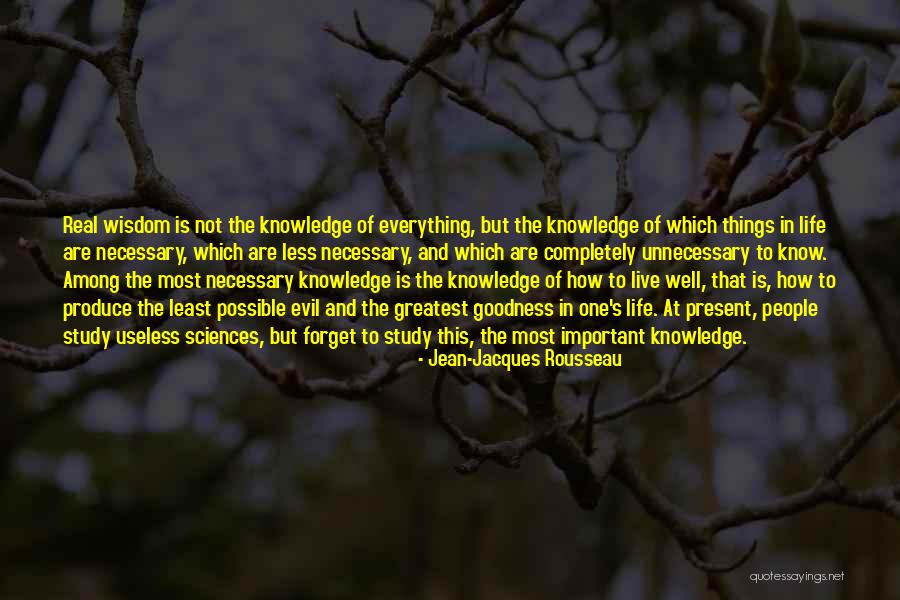 Real wisdom is not the knowledge of everything, but the knowledge of which things in life are necessary, which are less necessary, and which are completely unnecessary to know. Among the most necessary knowledge is the knowledge of how to live well, that is, how to produce the least possible evil and the greatest goodness in one's life. At present, people study useless sciences, but forget to study this, the most important knowledge. — Jean-Jacques Rousseau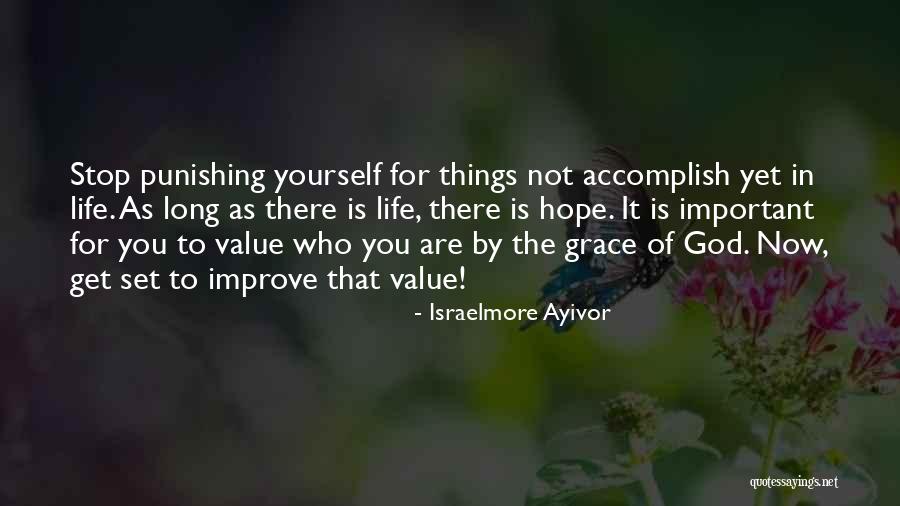 Stop punishing yourself for things not accomplish yet in life. As long as there is life, there is hope. It is important for you to value who you are by the grace of God. Now, get set to improve that value! — Israelmore Ayivor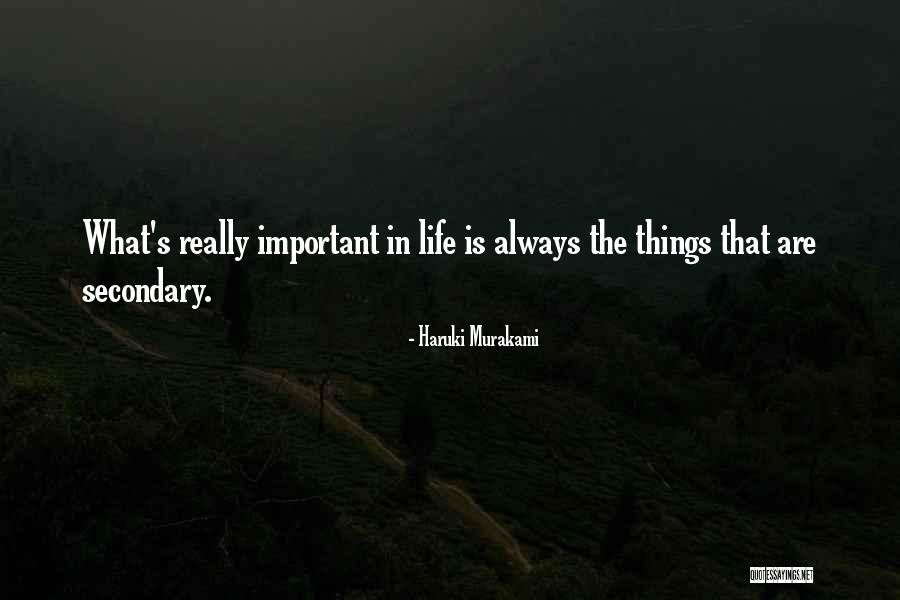 What's really important in life is always the things that are secondary. — Haruki Murakami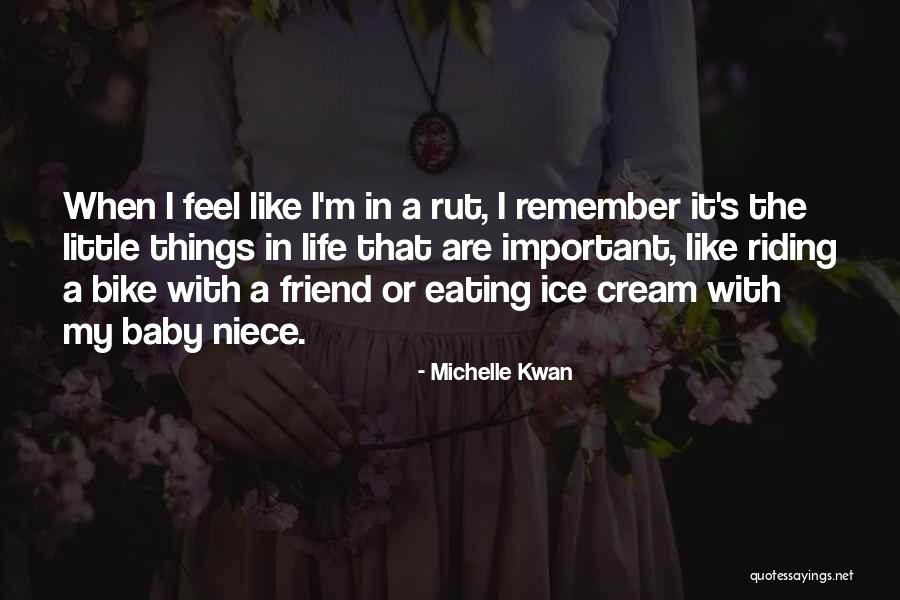 When I feel like I'm in a rut, I remember it's the little things in life that are important, like riding a bike with a friend or eating ice cream with my baby niece. — Michelle Kwan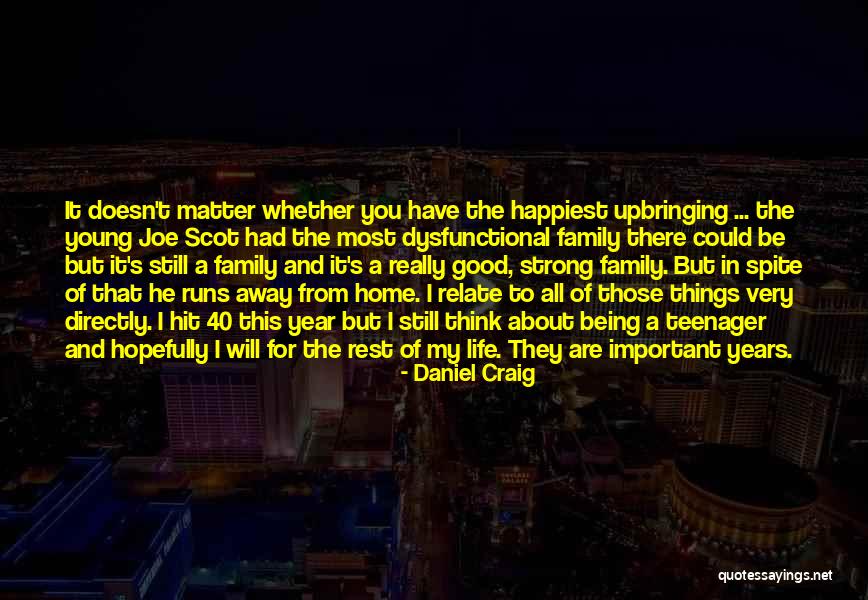 It doesn't matter whether you have the happiest upbringing ... the young Joe Scot had the most dysfunctional family there could be but it's still a family and it's a really good, strong family. But in spite of that he runs away from home. I relate to all of those things very directly. I hit 40 this year but I still think about being a teenager and hopefully I will for the rest of my life. They are important years. — Daniel Craig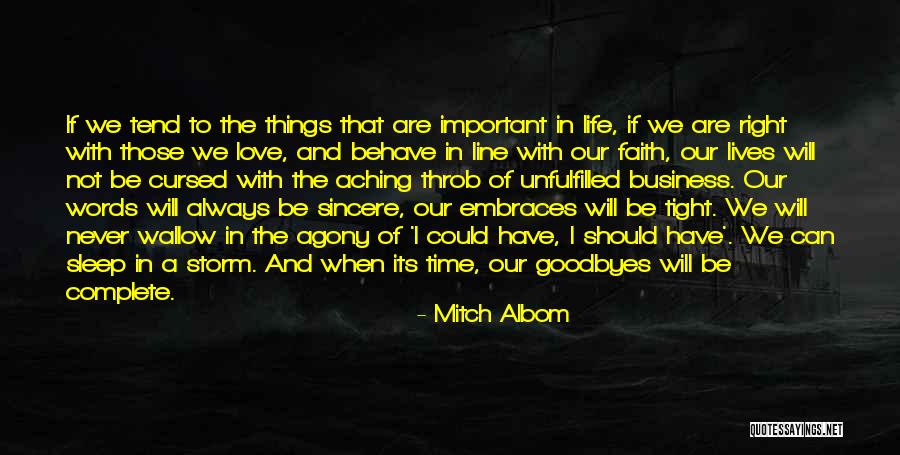 If we tend to the things that are important in life, if we are right with those we love, and behave in line with our faith, our lives will not be cursed with the aching throb of unfulfilled business. Our words will always be sincere, our embraces will be tight. We will never wallow in the agony of 'I could have, I should have'. We can sleep in a storm. And when its time, our goodbyes will be complete. — Mitch Albom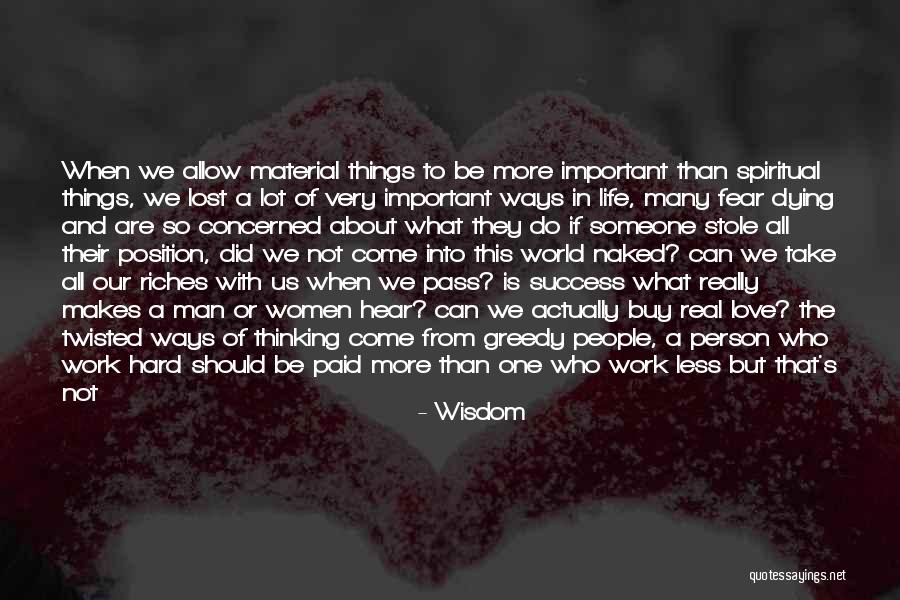 When we allow material things to be more important than spiritual things, we lost a lot of very important ways in life, many fear dying and are so concerned about what they do if someone stole all their position, did we not come into this world naked? can we take all our riches with us when we pass? is success what really makes a man or women hear? can we actually buy real love? the twisted ways of thinking come from greedy people, a person who work hard should be paid more than one who work less but that's not the case here, it is all backwards this is what a man has brought forth because of the attitude that being certainly religion or family tree entitles them to it what they really forget is what we are from the same family — Wisdom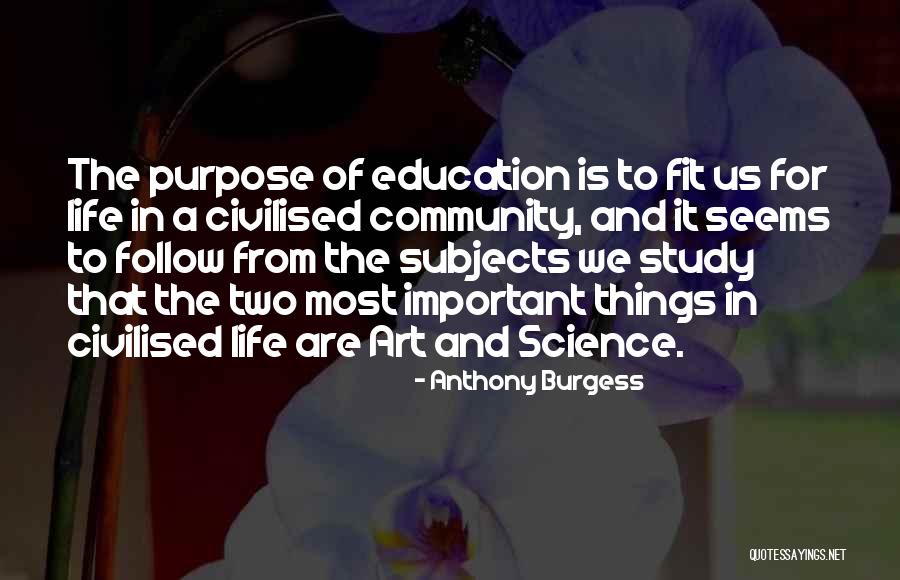 The purpose of education is to fit us for life in a civilised community, and it seems to follow from the subjects we study that the two most important things in civilised life are Art and Science. — Anthony Burgess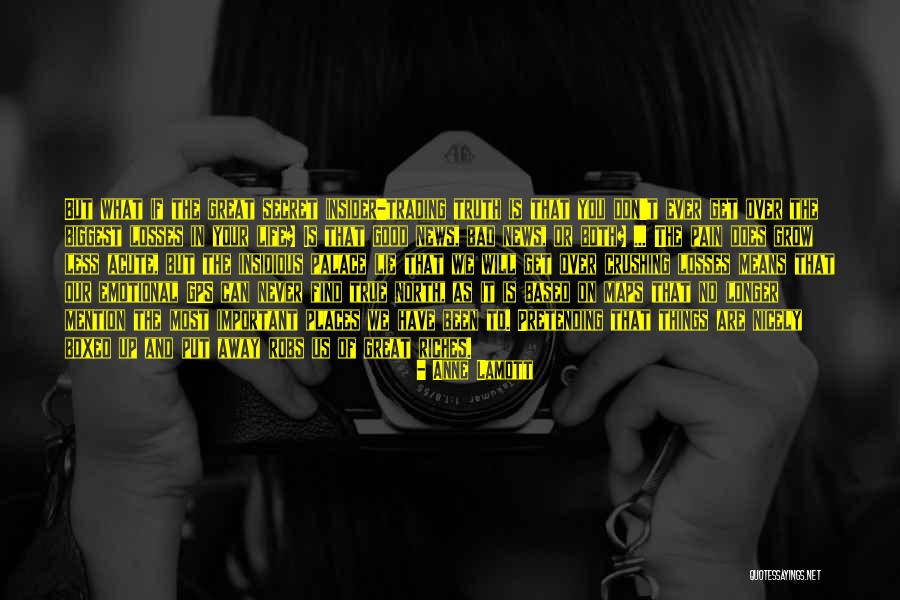 But what if the great secret insider-trading truth is that you don't ever get over the biggest losses in your life? Is that good news, bad news, or both? ... The pain does grow less acute, but the insidious palace lie that we will get over crushing losses means that our emotional GPS can never find true north, as it is based on maps that no longer mention the most important places we have been to. Pretending that things are nicely boxed up and put away robs us of great riches. — Anne Lamott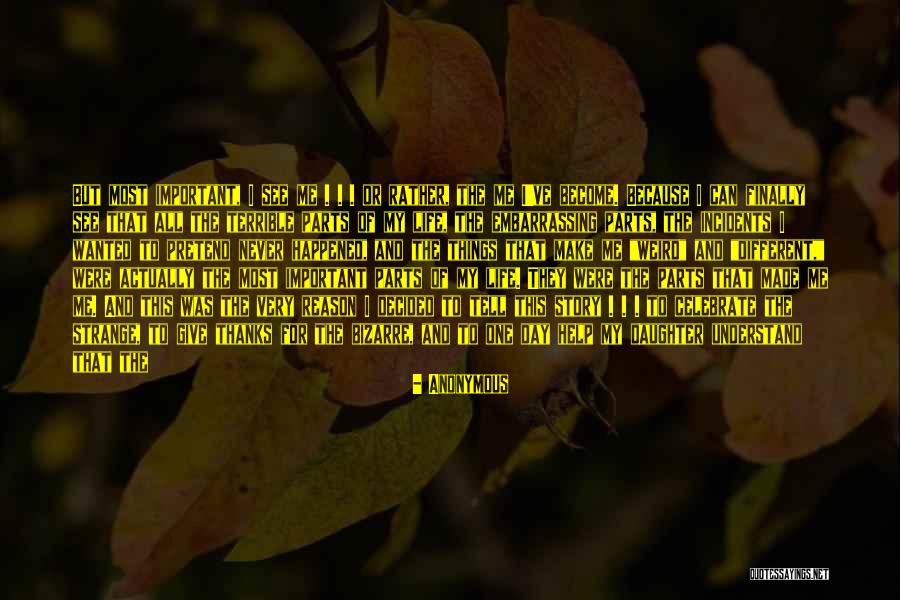 But most important, I see me . . . or rather, the me I've become. Because I can finally see that all the terrible parts of my life, the embarrassing parts, the incidents I wanted to pretend never happened, and the things that make me "weird" and "different," were actually the most important parts of my life. They were the parts that made me me. And this was the very reason I decided to tell this story . . . to celebrate the strange, to give thanks for the bizarre, and to one day help my daughter understand that the reason her mother appeared mostly naked on Fox News (that's in book two, sorry) is probably the same reason her grandfather occasionally brings his pet donkey into bars: Because you are defined not by life's imperfect moments, but by your reaction to them. Because there is joy in embracing - rather than running screaming from - the utter absurdity of life. And because it's illegal to leave an unattended donkey in your car, even if you do live in Texas. — Anonymous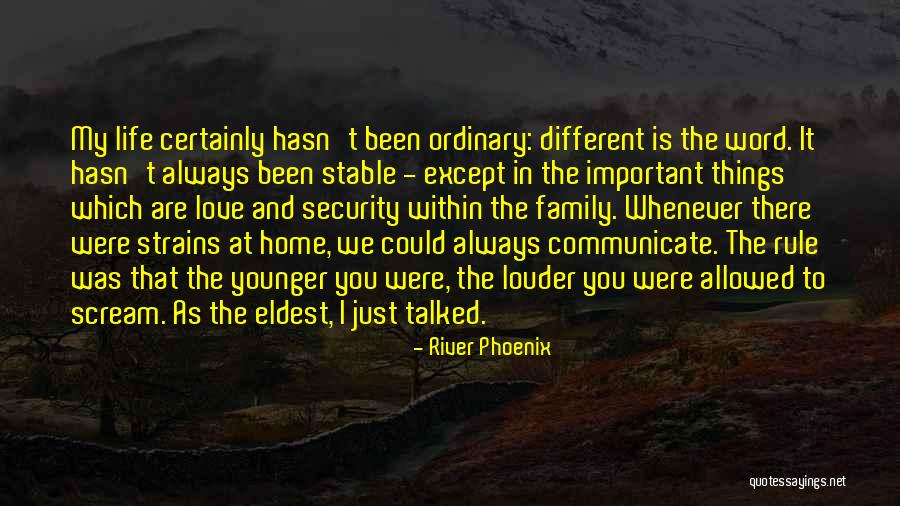 My life certainly hasn't been ordinary: different is the word. It hasn't always been stable - except in the important things which are love and security within the family. Whenever there were strains at home, we could always communicate. The rule was that the younger you were, the louder you were allowed to scream. As the eldest, I just talked. — River Phoenix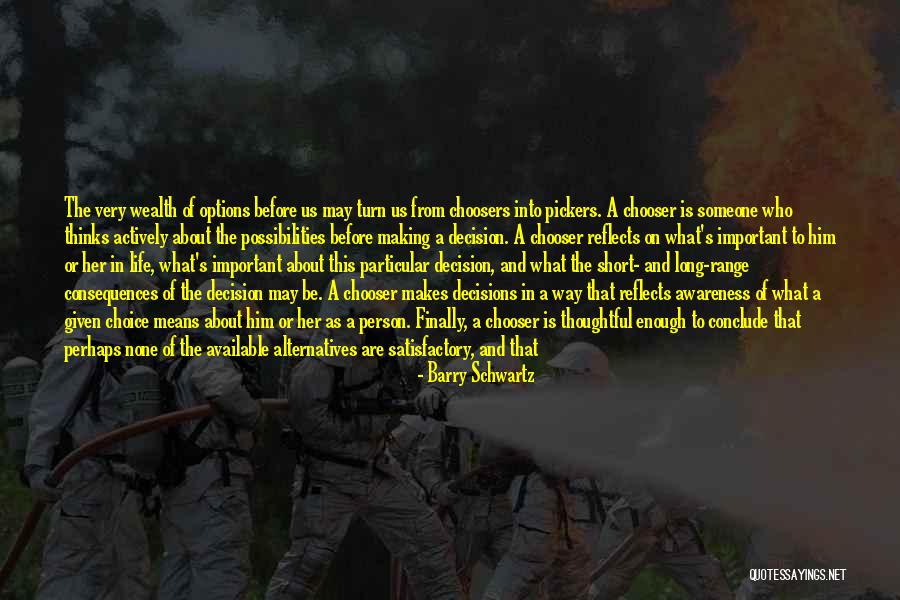 The very wealth of options before us may turn us from choosers into pickers. A chooser is someone who thinks actively about the possibilities before making a decision. A chooser reflects on what's important to him or her in life, what's important about this particular decision, and what the short- and long-range consequences of the decision may be. A chooser makes decisions in a way that reflects awareness of what a given choice means about him or her as a person. Finally, a chooser is thoughtful enough to conclude that perhaps none of the available alternatives are satisfactory, and that if he or she wants the right alternative, he or she might have to create it. A picker does none of these things. — Barry Schwartz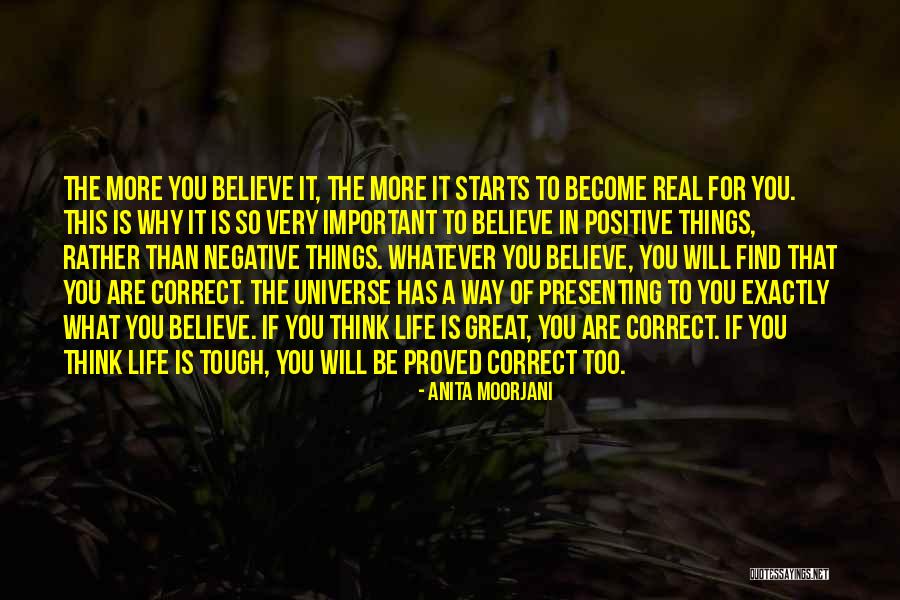 The more you believe it, the more it starts to become real for you. This is why it is so very important to believe in positive things, rather than negative things. Whatever you believe, you will find that you are correct. The universe has a way of presenting to you exactly what you believe. If you think life is great, you are correct. If you think life is tough, you will be proved correct too. — Anita Moorjani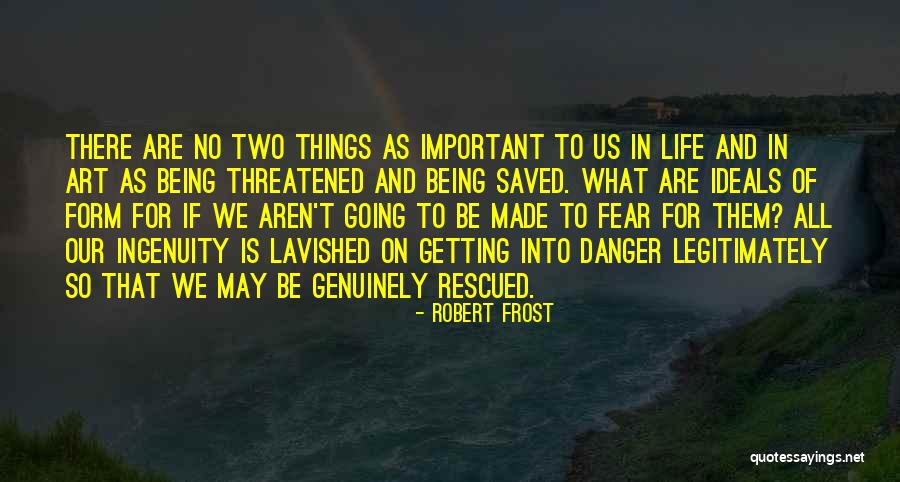 There are no two things as important to us in life and in art as being threatened and being saved. What are ideals of form for if we aren't going to be made to fear for them? All our ingenuity is lavished on getting into danger legitimately so that we may be genuinely rescued. — Robert Frost