Joseph P. Kauffman Quotes
Most People Blindly Accept The Fact That Gaining Money Is Essential For Survival, Without Questioning Its Nature. The Truth Is, Our Current Monetary System Is The Reason That Humanity Is In Such A Devastating State, The Reason That The World Is So Full Of Corruption. Our Monetary System Has Been Limiting The Potential Of Human Beings For Centuries.
Inventions That Benefit Humanity Are Hidden Or Destroyed Because They Are Not Profitable, Or Because They Interfere With The Business Of Corporations. The Supreme Goal Of Modern Man Is To Obtain Wealth, Because He Believes That Material Things Will Bring Him Happiness. He Invests The Majority Of His Time And Energy Into Gaining Money At Any Cost. The Accumulation Of Wealth Has Contributed To Man's Greed And Selfishness. Earning Money Is More Important To Him Than Being A Good Person, Benefiting Humanity, And Even Life Itself.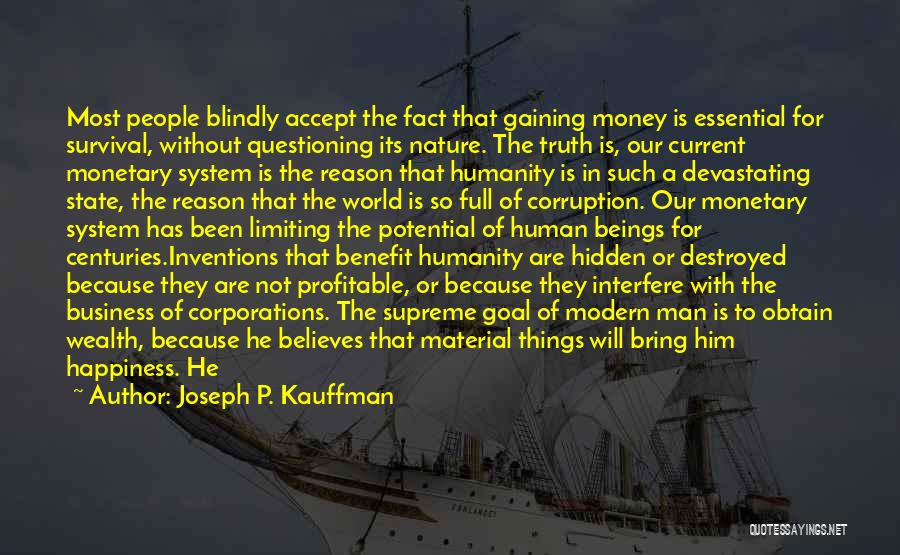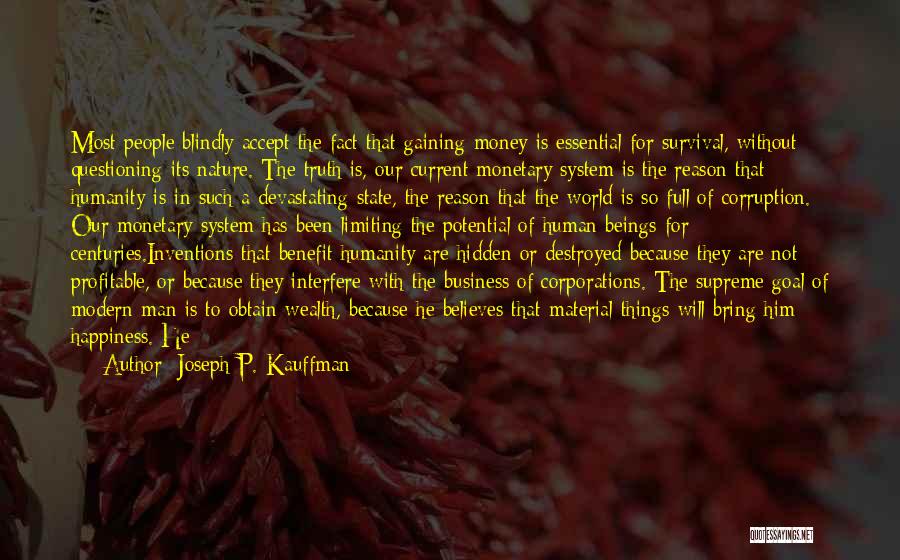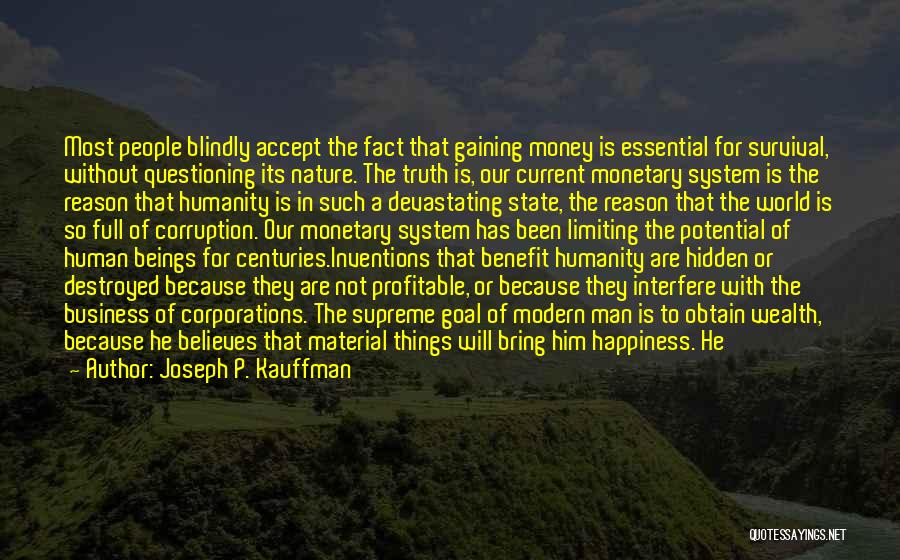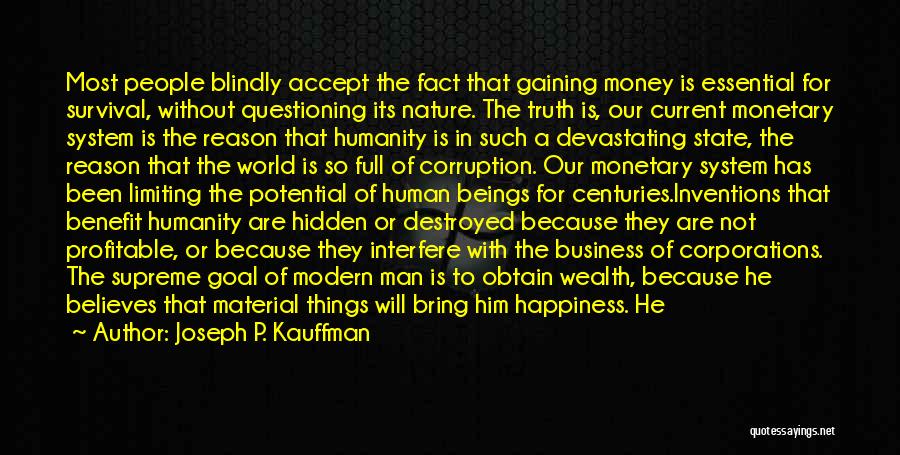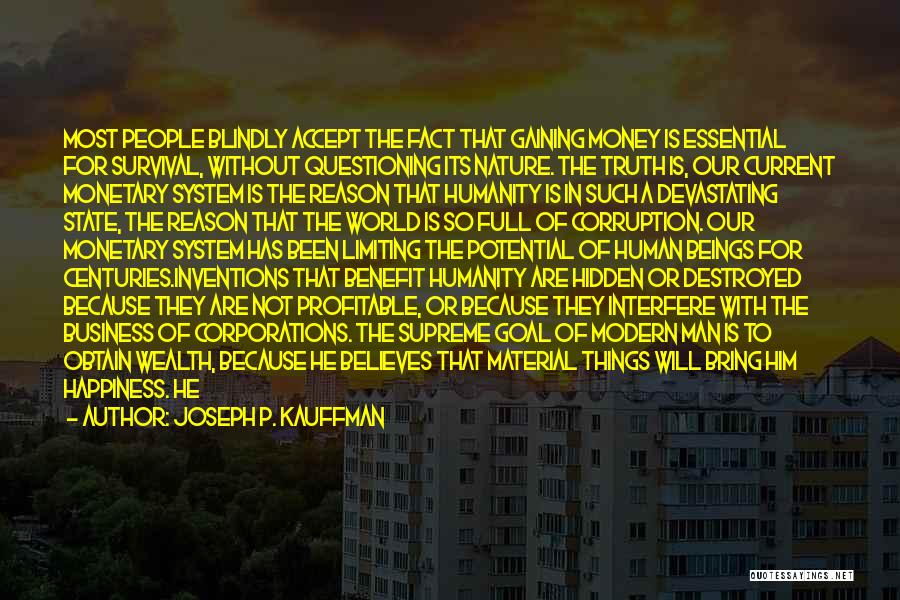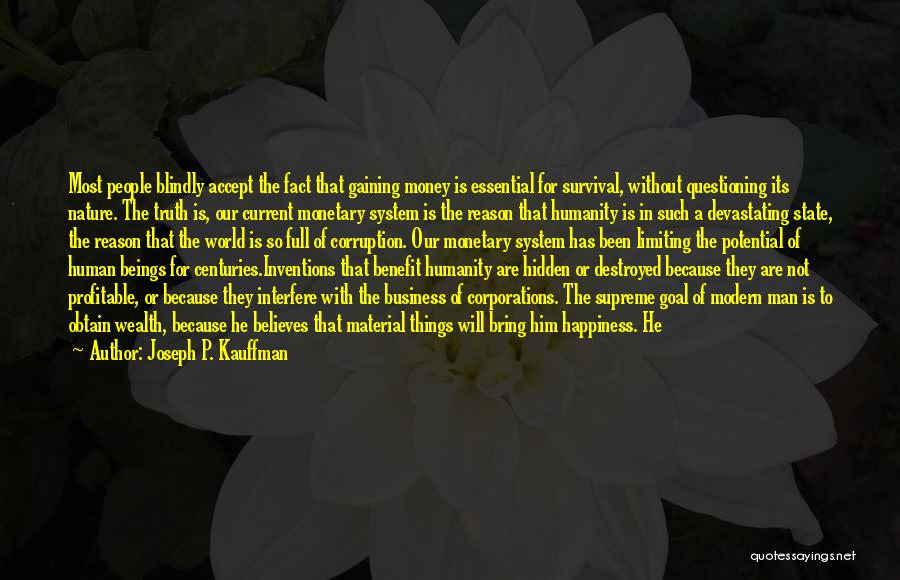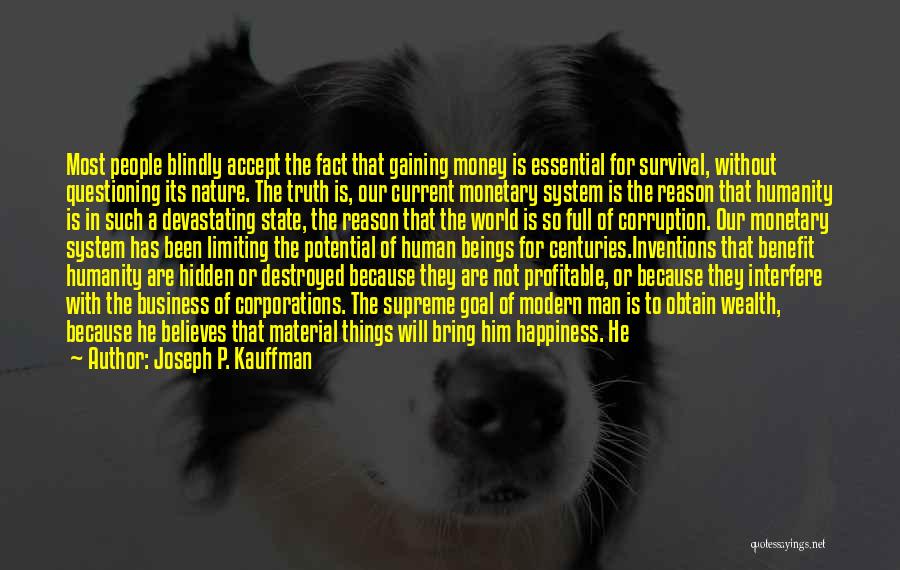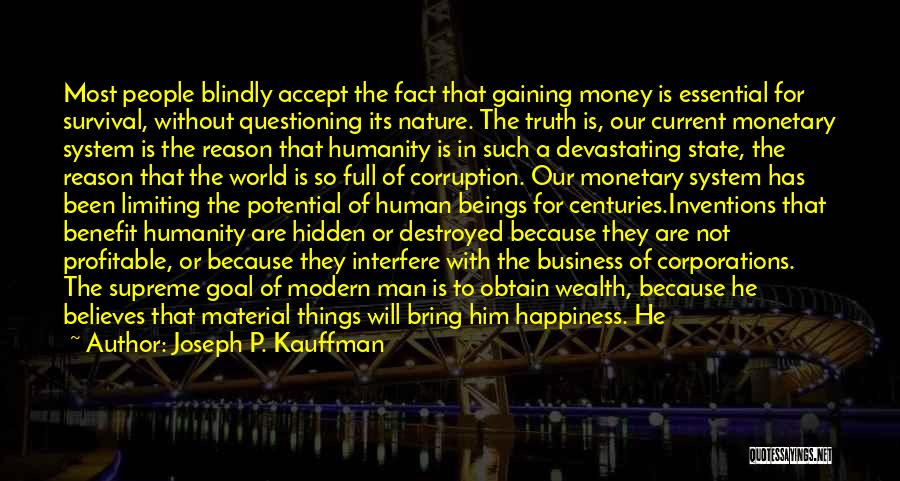 Related Authors
Related Topics