Quotes & Sayings About The One Who Broke Your Heart
Enjoy reading and share 34 famous quotes about The One Who Broke Your Heart with everyone.
Top The One Who Broke Your Heart Quotes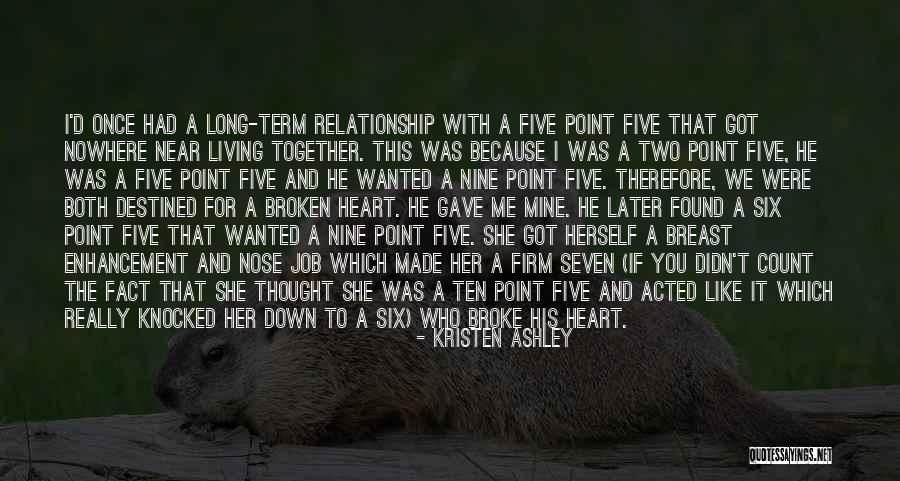 I'd once had a long-term relationship with a Five Point Five that got nowhere near living together. This was because I was a Two Point Five, he was a Five Point Five and he wanted a Nine Point Five. Therefore, we were both destined for a broken heart. He gave me mine. He later found a Six Point Five that wanted a Nine Point Five. She got herself a breast enhancement and nose job which made her a firm Seven (if you didn't count the fact that she thought she was a Ten point Five and acted like it which really knocked her down to a Six) who broke his heart. — Kristen Ashley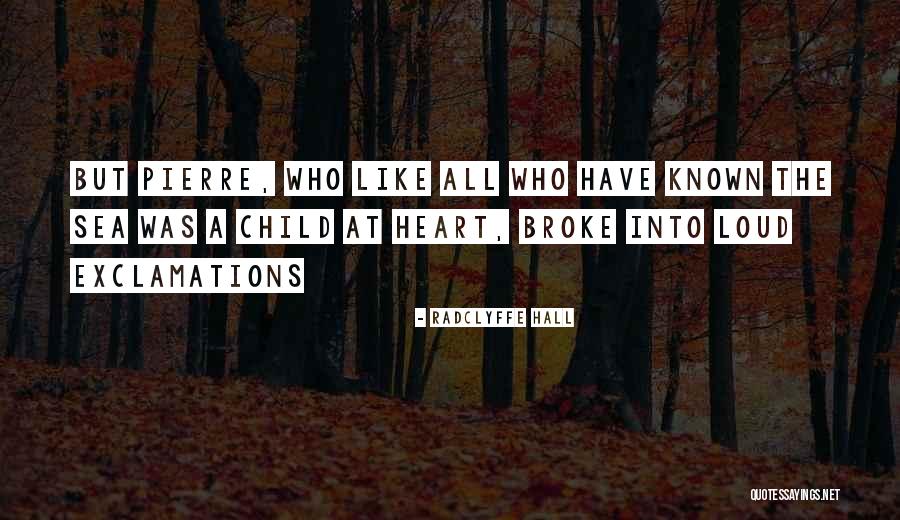 But Pierre, who like all who have known the sea was a child at heart, broke into loud exclamations — Radclyffe Hall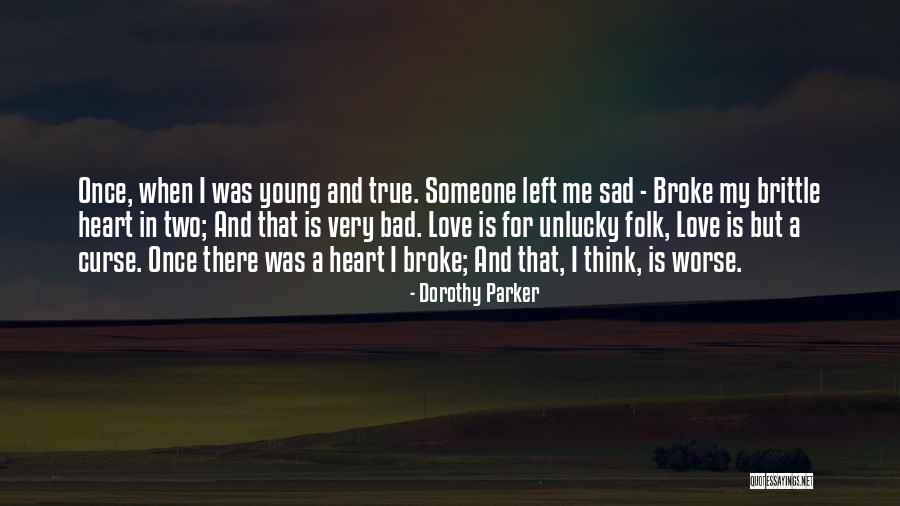 Once, when I was young and true. Someone left me sad - Broke my brittle heart in two; And that is very bad. Love is for unlucky folk, Love is but a curse. Once there was a heart I broke; And that, I think, is worse. — Dorothy Parker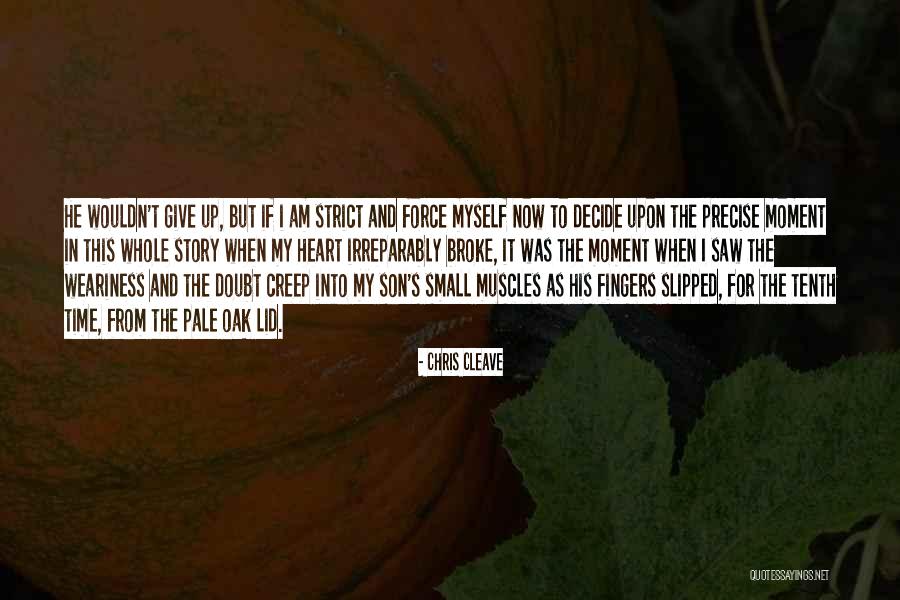 He wouldn't give up, but if i am strict and force myself now to decide upon the precise moment in this whole story when my heart irreparably broke, it was the moment when I saw the weariness and the doubt creep into my son's small muscles as his fingers slipped, for the tenth time, from the pale oak lid. — Chris Cleave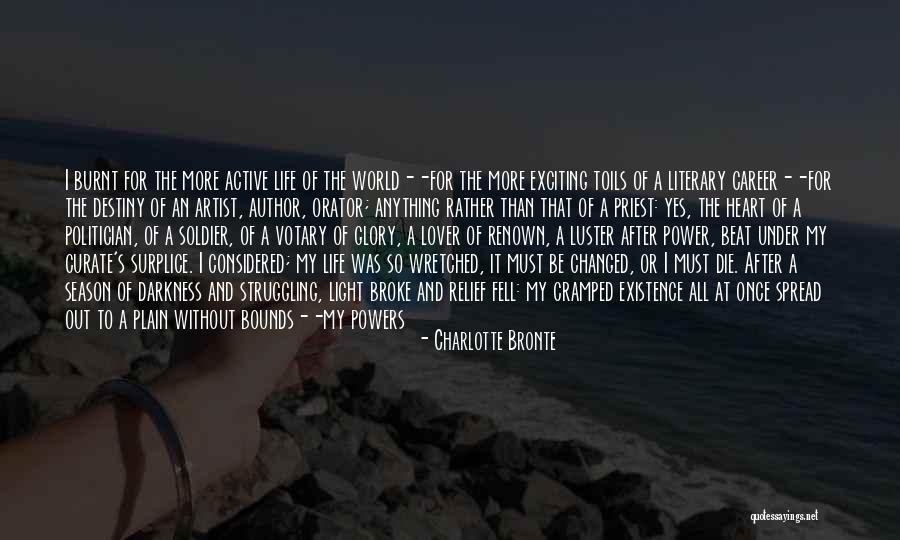 I burnt for the more active life of the world--for the more exciting toils of a literary career--for the destiny of an artist, author, orator; anything rather than that of a priest: yes, the heart of a politician, of a soldier, of a votary of glory, a lover of renown, a luster after power, beat under my curate's surplice. I considered; my life was so wretched, it must be changed, or I must die. After a season of darkness and struggling, light broke and relief fell: my cramped existence all at once spread out to a plain without bounds--my powers heard a call from heaven to rise, gather their full strength, spread their wings, and mount beyond ken. — Charlotte Bronte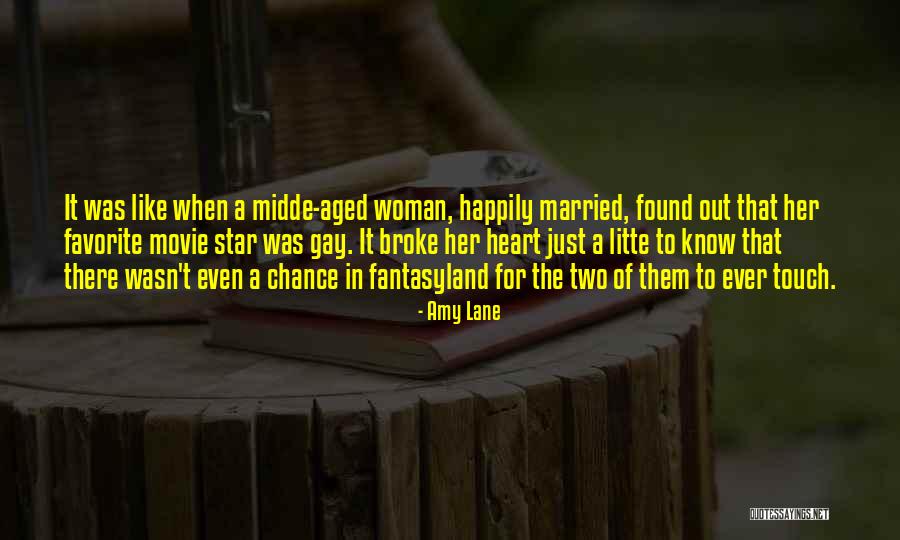 It was like when a midde-aged woman, happily married, found out that her favorite movie star was gay. It broke her heart just a litte to know that there wasn't even a chance in fantasyland for the two of them to ever touch. — Amy Lane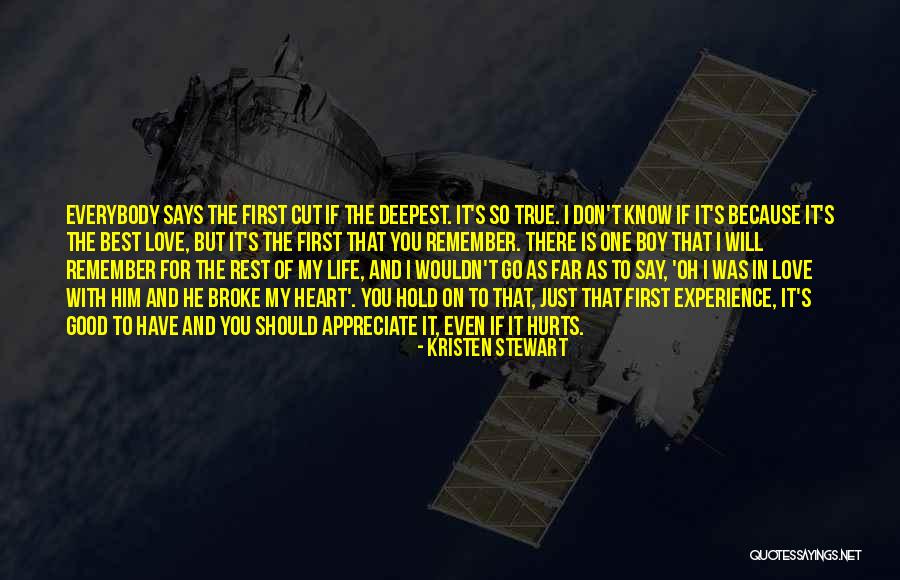 Everybody says the first cut if the deepest. It's so true. I don't know if it's because it's the best love, but it's the first that you remember. There is one boy that I will remember for the rest of my life, and I wouldn't go as far as to say, 'Oh I was in love with him and he broke my heart'. You hold on to that, just that first experience, it's good to have and you should appreciate it, even if it hurts. — Kristen Stewart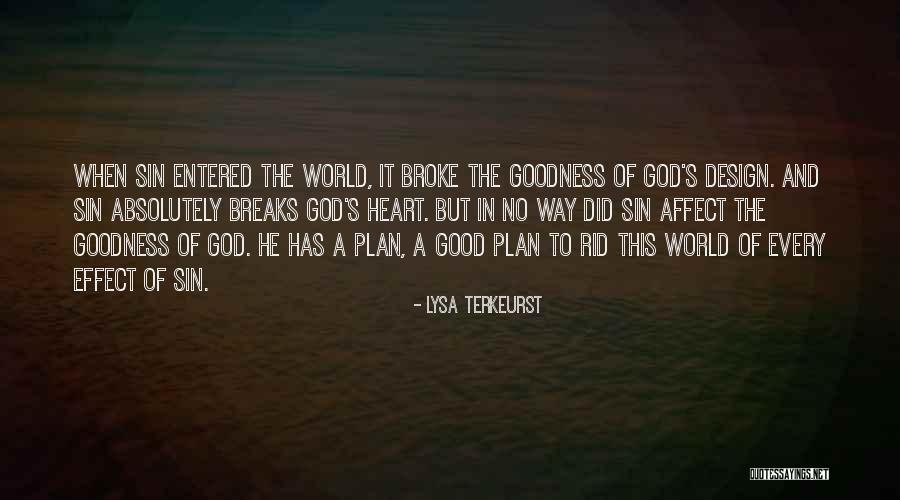 When sin entered the world, it broke the goodness of God's design. And sin absolutely breaks God's heart. But in no way did sin affect the goodness of God. He has a plan, a good plan to rid this world of every effect of sin. — Lysa TerKeurst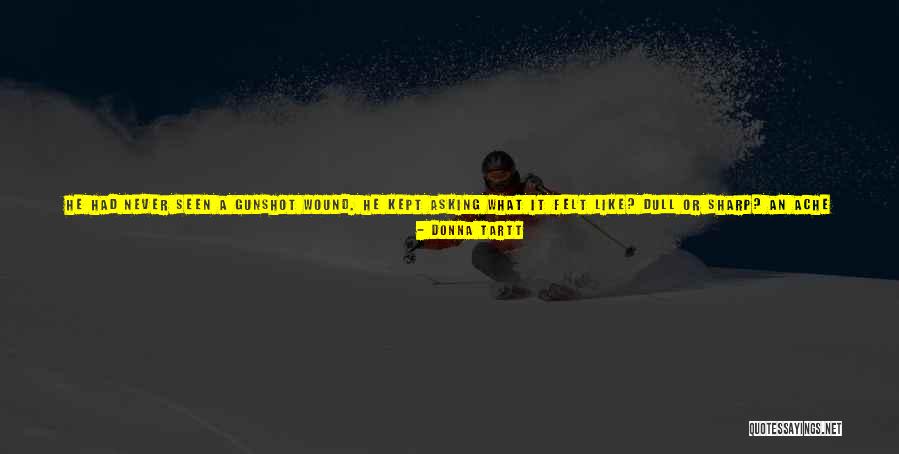 He had never seen a gunshot wound. He kept asking what it felt like? dull or sharp? an ache or burn? My head was spinning and naturally I could give him no kind of coherent answer but I remember thinking dimly that it was sort of like the first time I got drunk, or slept with a girl; not quite what one expected, really, but once it happened one realized it couldn't be any other way. Neon lights: Motel 6, Dairy Queen. Colors so bright, they nearly broke my heart. — Donna Tartt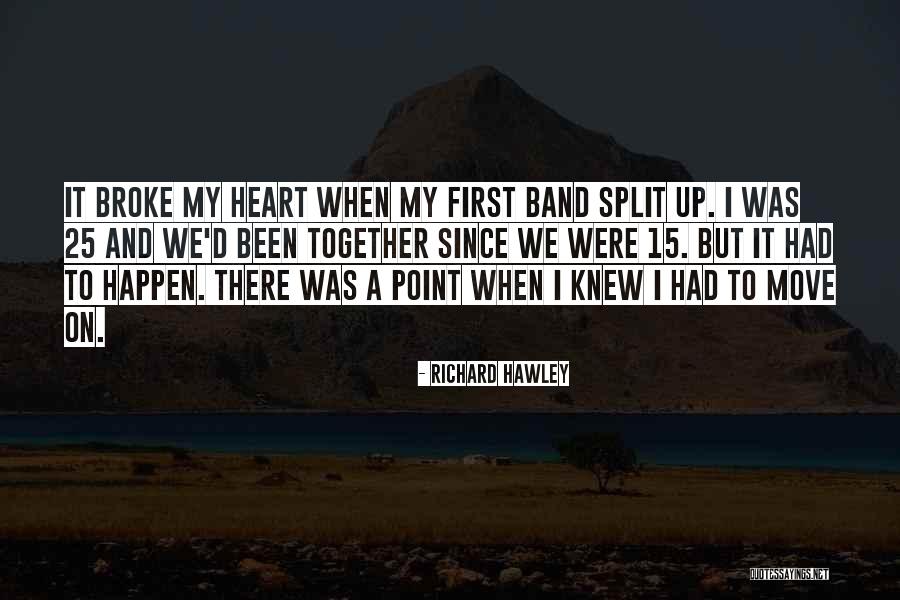 It broke my heart when my first band split up. I was 25 and we'd been together since we were 15. But it had to happen. There was a point when I knew I had to move on. — Richard Hawley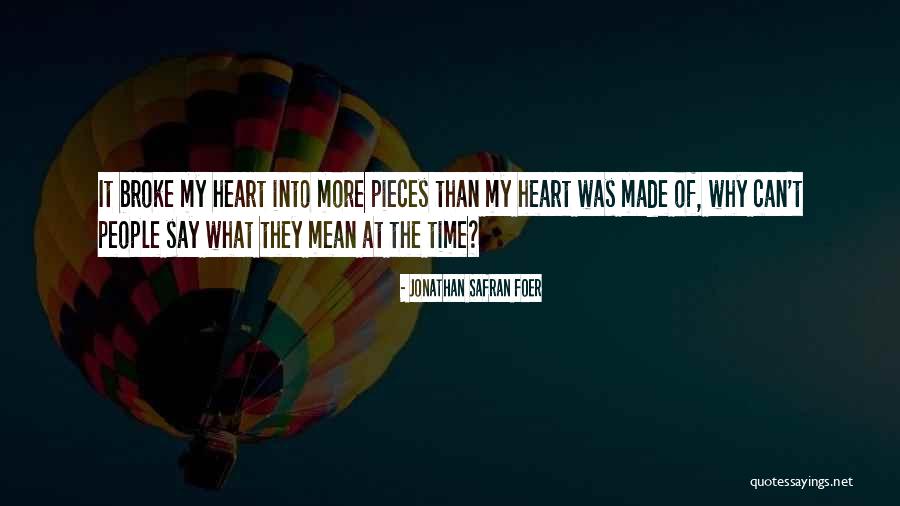 It broke my heart into more pieces than my heart was made of, why can't people say what they mean at the time? — Jonathan Safran Foer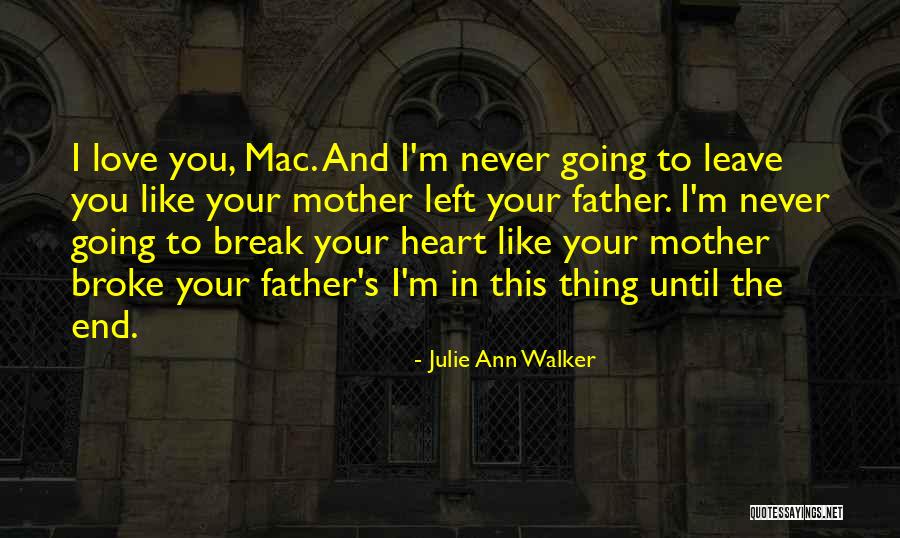 I love you, Mac. And I'm never going to leave you like your mother left your father. I'm never going to break your heart like your mother broke your father's I'm in this thing until the end. — Julie Ann Walker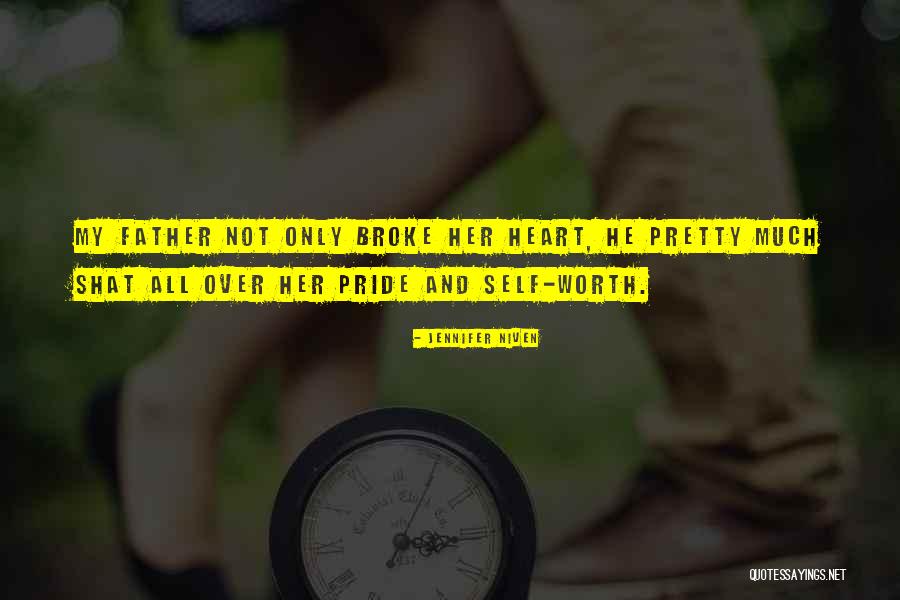 My father not only broke her heart, he pretty much shat all over her pride and self-worth. — Jennifer Niven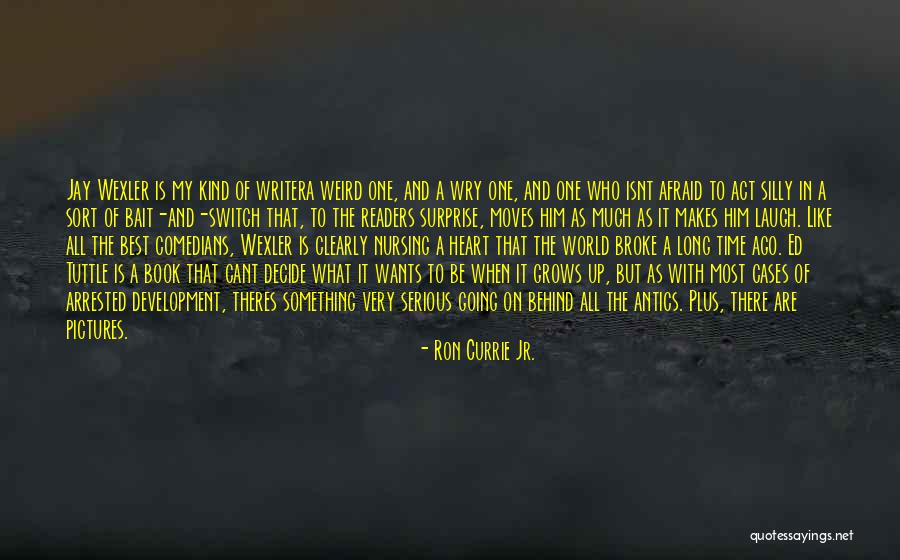 Jay Wexler is my kind of writer
a weird one, and a wry one, and one who isnt afraid to act silly in a sort of bait-and-switch that, to the readers surprise, moves him as much as it makes him laugh. Like all the best comedians, Wexler is clearly nursing a heart that the world broke a long time ago. Ed Tuttle is a book that cant decide what it wants to be when it grows up, but as with most cases of arrested development, theres something very serious going on behind all the antics. Plus, there are pictures. — Ron Currie Jr.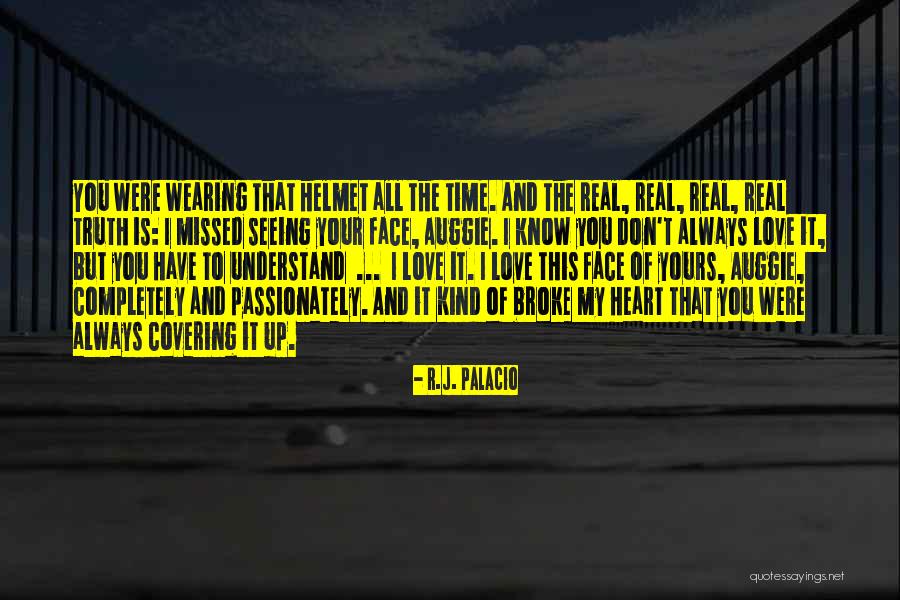 You were wearing that helmet all the time. And the real, real, real, real truth is: I missed seeing your face, Auggie. I know you don't always love it, but you have to understand ... I love it. I love this face of yours, Auggie, completely and passionately. And it kind of broke my heart that you were always covering it up. — R.J. Palacio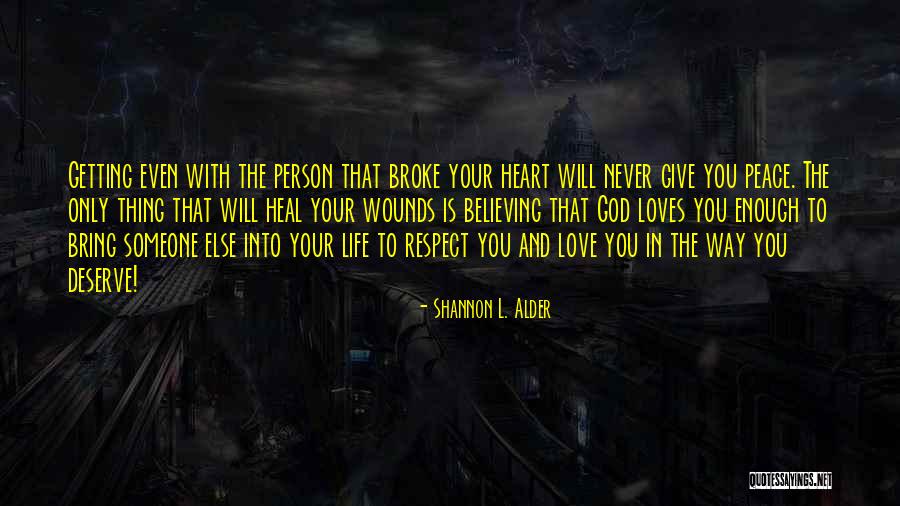 Getting even with the person that broke your heart will never give you peace. The only thing that will heal your wounds is believing that God loves you enough to bring someone else into your life to respect you and love you in the way you deserve! — Shannon L. Alder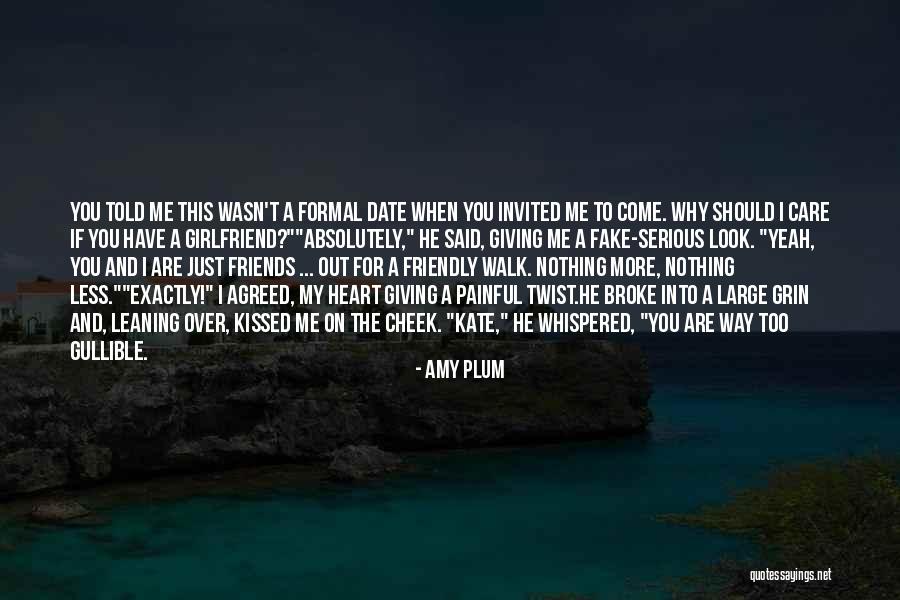 You told me this wasn't a formal date when you invited me to come. Why should I care if you have a girlfriend?"
"Absolutely," he said, giving me a fake-serious look. "Yeah, you and I are just friends ... out for a friendly walk. Nothing more, nothing less."
"Exactly!" I agreed, my heart giving a painful twist.
He broke into a large grin and, leaning over, kissed me on the cheek. "Kate," he whispered, "you are way too gullible. — Amy Plum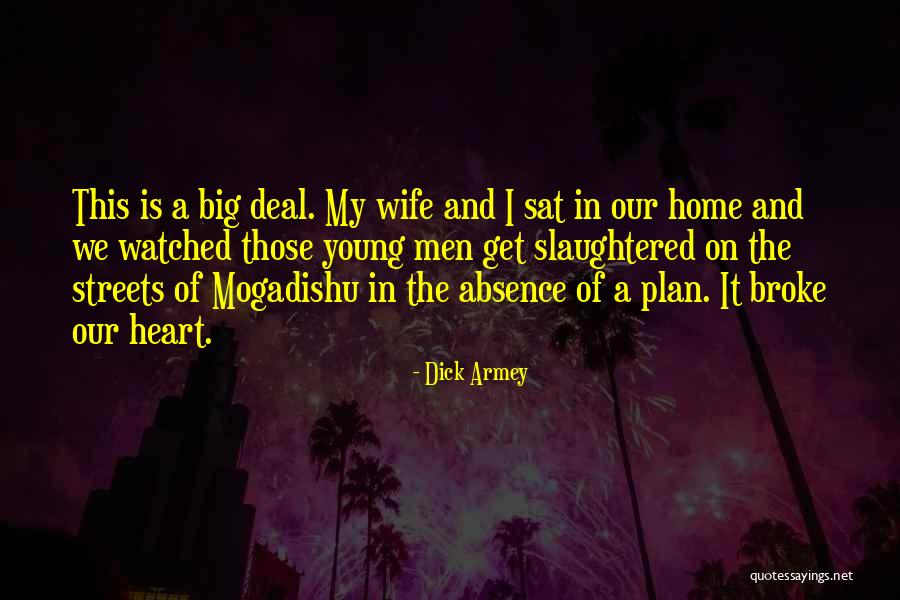 This is a big deal. My wife and I sat in our home and we watched those young men get slaughtered on the streets of Mogadishu in the absence of a plan. It broke our heart. — Dick Armey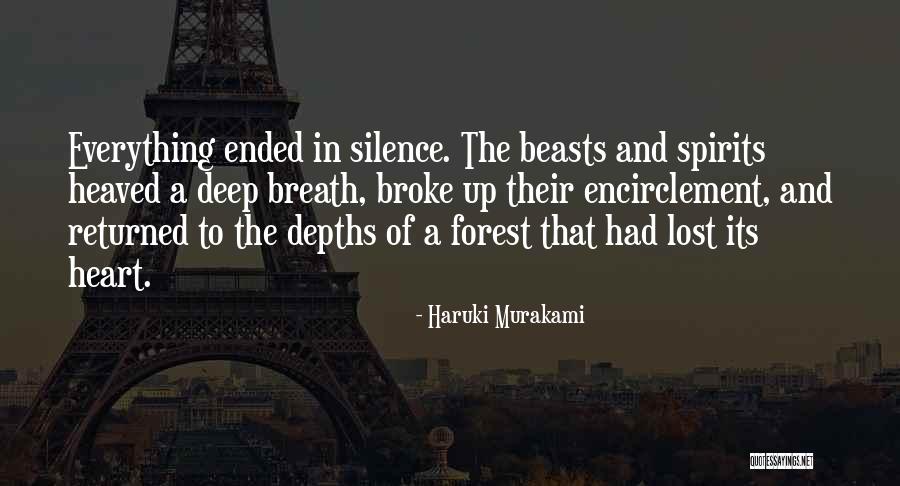 Everything ended in silence. The beasts and spirits heaved a deep breath, broke up their encirclement, and returned to the depths of a forest that had lost its heart. — Haruki Murakami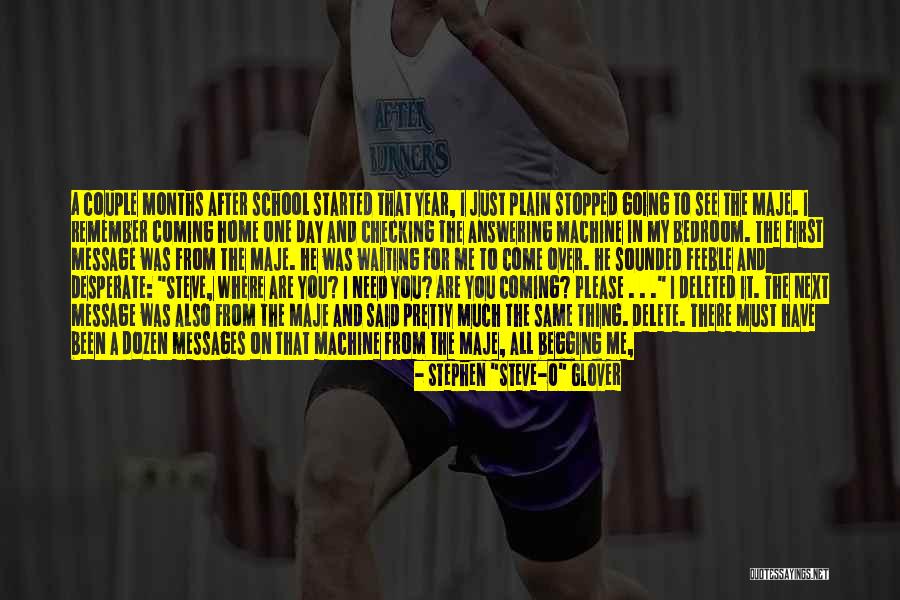 A couple months after school started that year, I just plain stopped going to see the Maje. I remember coming home one day and checking the answering machine in my bedroom. The first message was from the Maje. He was waiting for me to come over. He sounded feeble and desperate: "Steve, where are you? I need you? Are you coming? Please . . ." I deleted it. The next message was also from the Maje and said pretty much the same thing. Delete. There must have been a dozen messages on that machine from the Maje, all begging me, pleading with me, to come help him. I deleted every single one of them. To this day, I have no idea what happened to the Maje, no idea if he ever got that cataract surgery. That's how our relationship ended. It still makes me feel horrible to think about now: I just deleted the Maje. — Stephen "Steve-O" Glover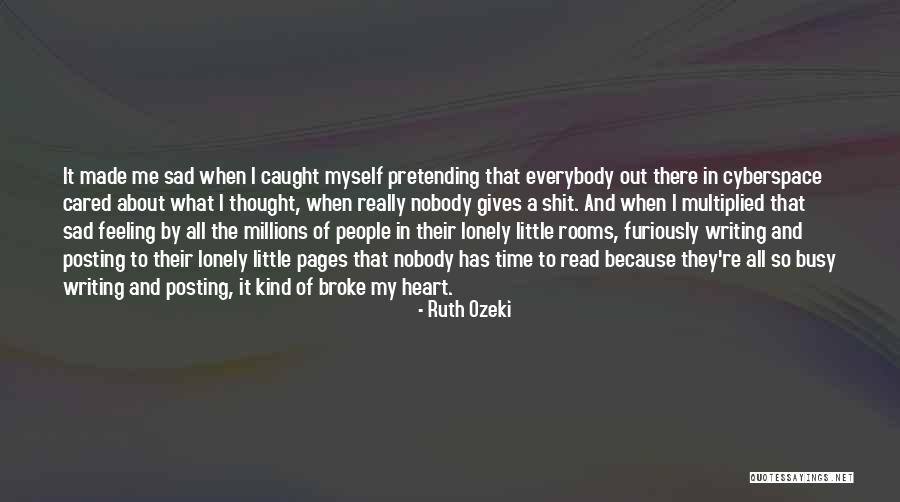 It made me sad when I caught myself pretending that everybody out there in cyberspace cared about what I thought, when really nobody gives a shit. And when I multiplied that sad feeling by all the millions of people in their lonely little rooms, furiously writing and posting to their lonely little pages that nobody has time to read because they're all so busy writing and posting, it kind of broke my heart. — Ruth Ozeki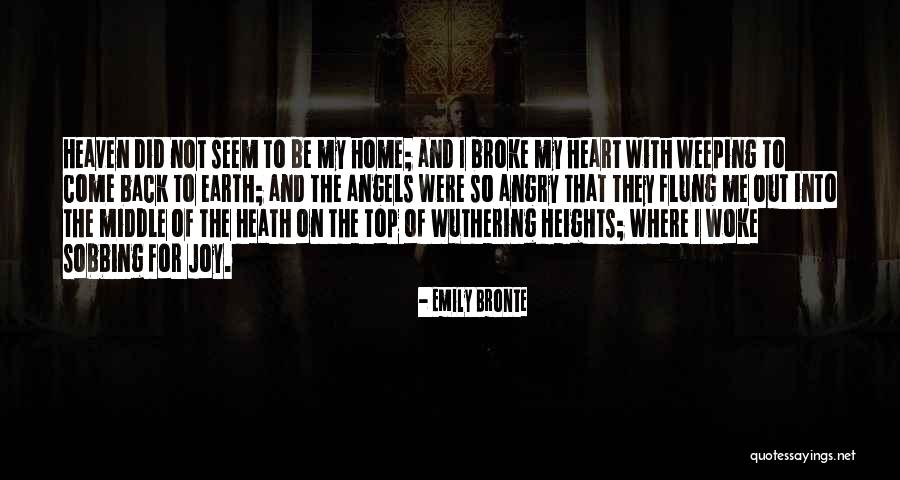 Heaven did not seem to be my home; and I broke my heart with weeping to come back to earth; and the angels were so angry that they flung me out into the middle of the heath on the top of Wuthering Heights; where I woke sobbing for joy. — Emily Bronte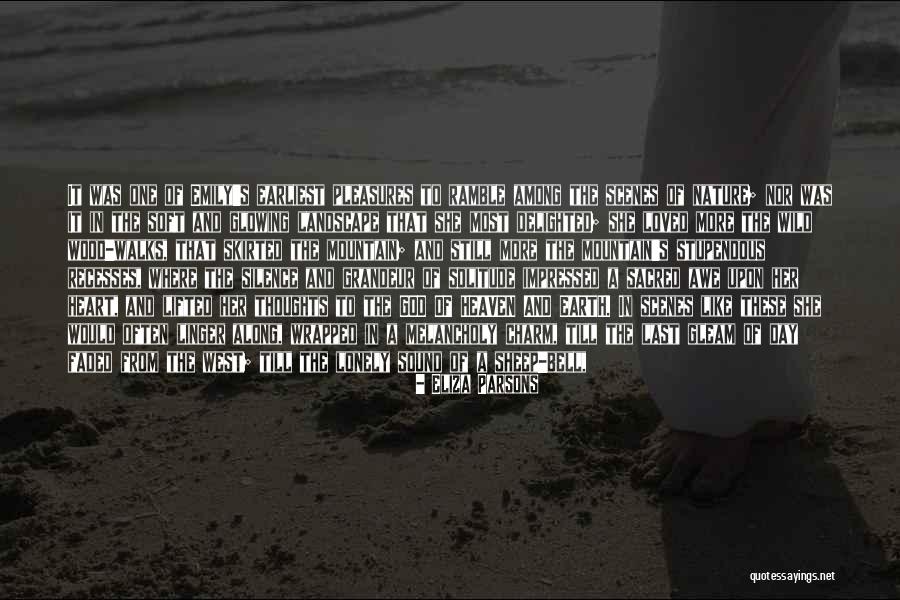 It was one of Emily's earliest pleasures to ramble among the scenes of nature; nor was it in the soft and glowing landscape that she most delighted; she loved more the wild wood-walks, that skirted the mountain; and still more the mountain's stupendous recesses, where the silence and grandeur of solitude impressed a sacred awe upon her heart, and lifted her thoughts to the GOD OF HEAVEN AND EARTH. In scenes like these she would often linger along, wrapped in a melancholy charm, till the last gleam of day faded from the west; till the lonely sound of a sheep-bell, or the distant bark of a watch-dog, were all that broke on the stillness of the evening. Then, the gloom of the woods; the trembling of their leaves, at intervals, in the breeze; the bat, flitting on the twilight; the cottage-lights, now seen, and now lost - were circumstances that awakened her mind into effort, and led to enthusiasm and poetry. Her — Eliza Parsons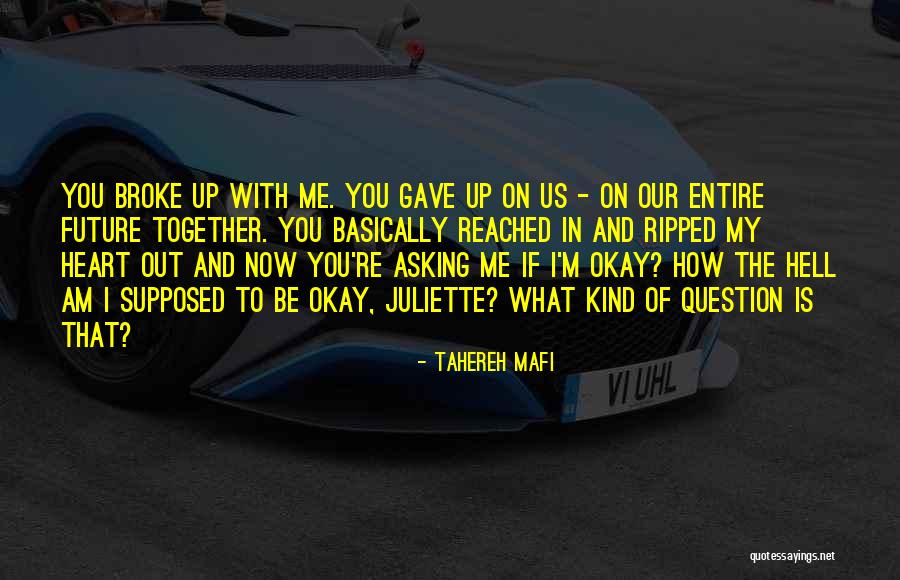 You broke up with me. You gave up on us - on our entire future together. You basically reached in and ripped my heart out and now you're asking me if I'm okay? How the hell am I supposed to be okay, Juliette? What kind of question is that? — Tahereh Mafi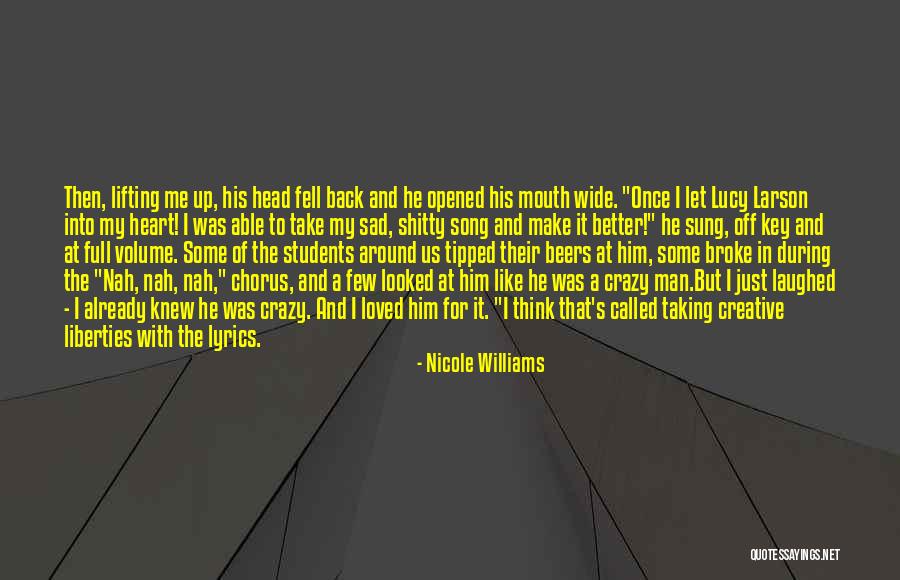 Then, lifting me up, his head fell back and he opened his mouth wide. "Once I let Lucy Larson into my heart! I was able to take my sad, shitty song and make it better!" he sung, off key and at full volume. Some of the students around us tipped their beers at him, some broke in during the "Nah, nah, nah," chorus, and a few looked at him like he was a crazy man.
But I just laughed - I already knew he was crazy. And I loved him for it. "I think that's called taking creative liberties with the lyrics. — Nicole Williams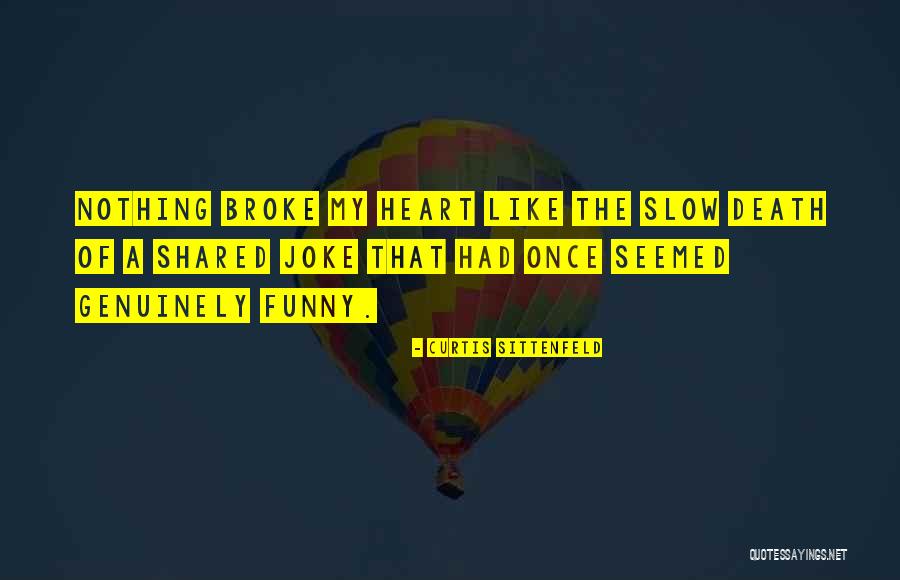 Nothing broke my heart like the slow death of a shared joke that had once seemed genuinely funny. — Curtis Sittenfeld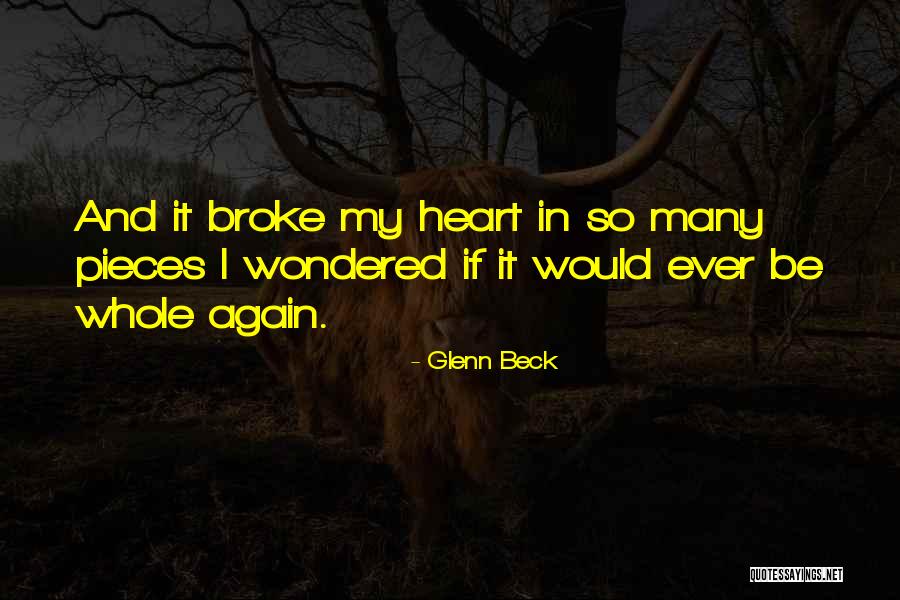 And it broke my heart in so many pieces I wondered if it would ever be whole again. — Glenn Beck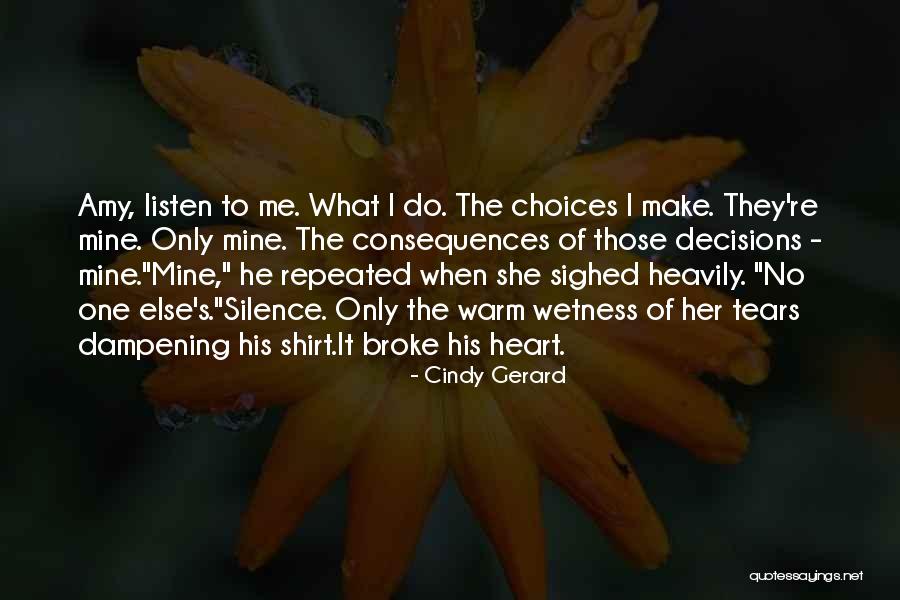 Amy, listen to me. What I do. The choices I make. They're mine. Only mine. The consequences of those decisions - mine.
"Mine," he repeated when she sighed heavily. "No one else's."
Silence. Only the warm wetness of her tears dampening his shirt.
It broke his heart. — Cindy Gerard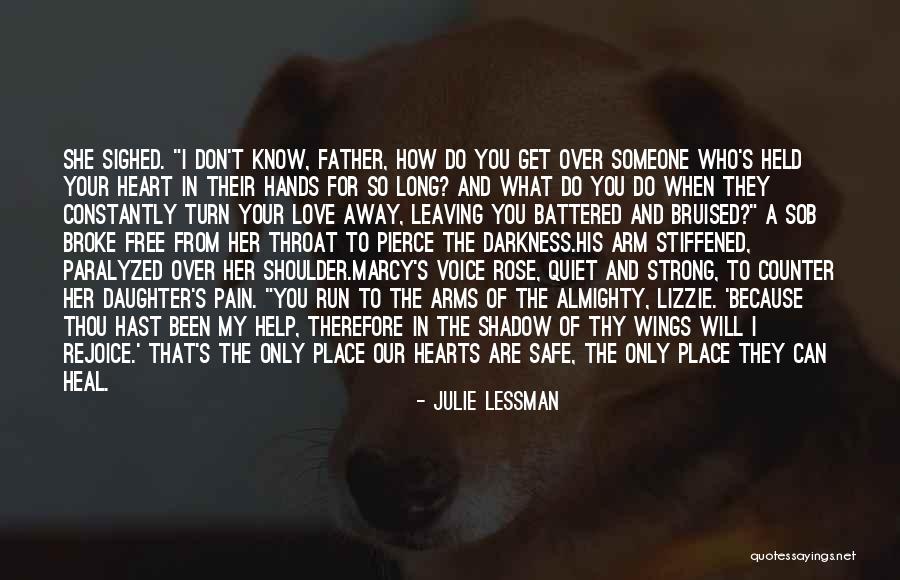 She sighed. "I don't know, Father, how do you get over someone who's held your heart in their hands for so long? And what do you do when they constantly turn your love away, leaving you battered and bruised?" A sob broke free from her throat to pierce the darkness.
His arm stiffened, paralyzed over her shoulder.
Marcy's voice rose, quiet and strong, to counter her daughter's pain. "You run to the arms of the Almighty, Lizzie. 'Because thou hast been my help, therefore in the shadow of thy wings will I rejoice.' That's the only place our hearts are safe, the only place they can heal. — Julie Lessman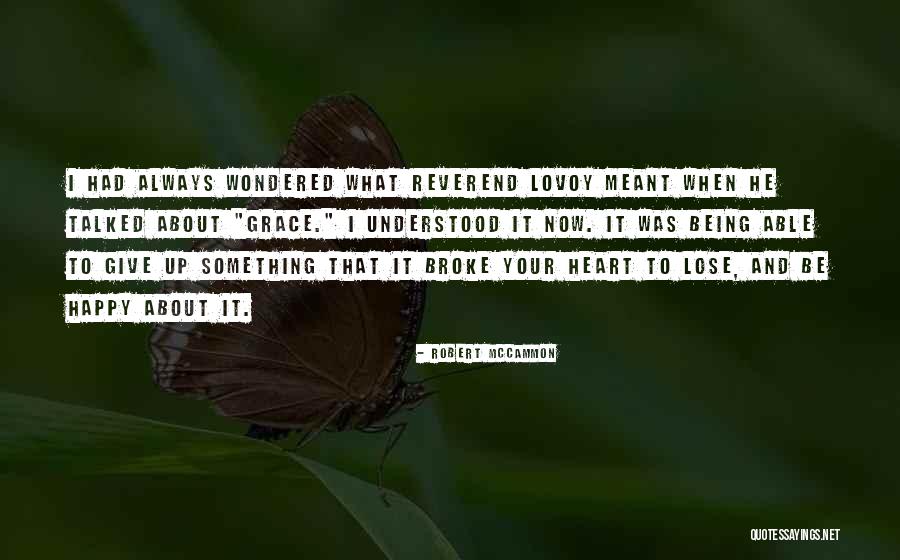 I had always wondered what Reverend Lovoy meant when he talked about "grace." I understood it now. It was being able to give up something that it broke your heart to lose, and be happy about it. — Robert McCammon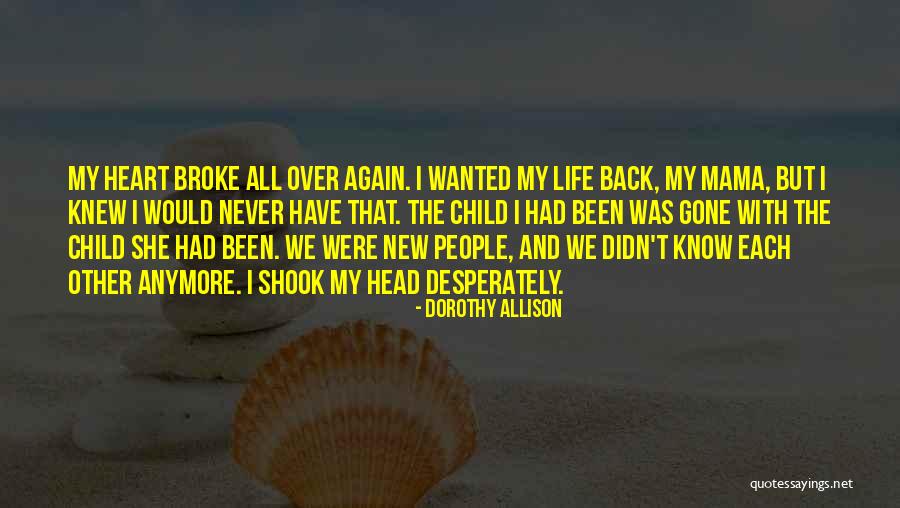 My heart broke all over again. I wanted my life back, my mama, but I knew I would never have that. The child I had been was gone with the child she had been. We were new people, and we didn't know each other anymore. I shook my head desperately. — Dorothy Allison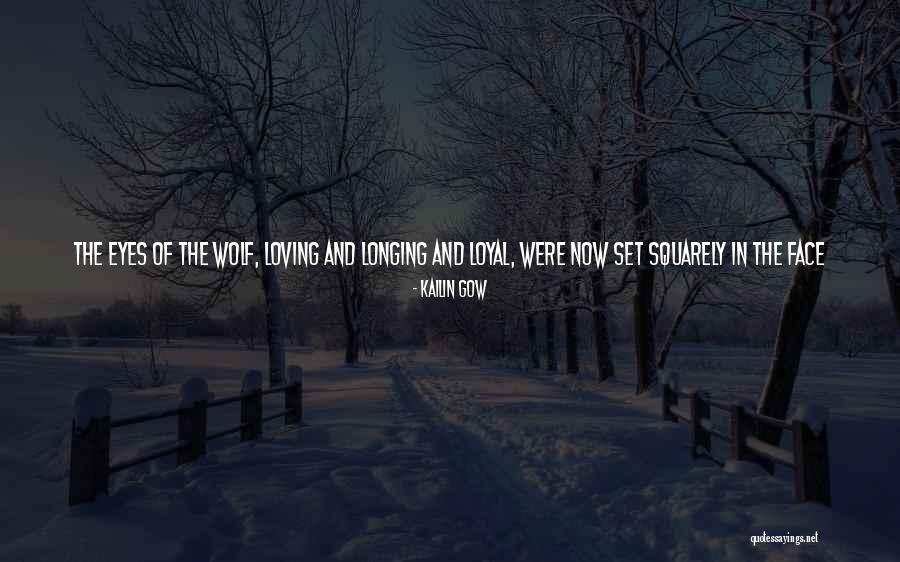 The eyes of the wolf, loving and longing and loyal, were now set squarely in the face of a man, but they were still staring at me with that same devotion, that same puppyish desire. I could feel my heart breaking quietly as I stared at him - a break that I knew was but the smallest echo of what I had made him feel when I broke his heart by the banks of the Crystal River. — Kailin Gow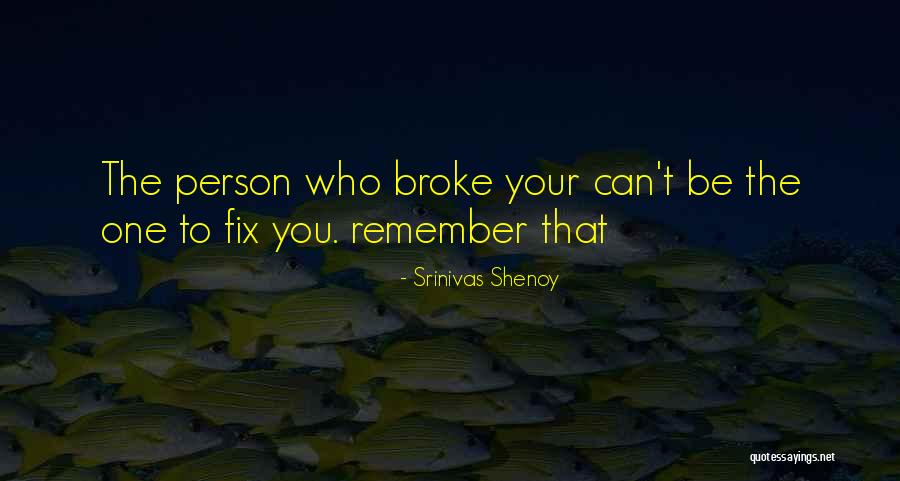 The person who broke your can't be the one to fix you. remember that — Srinivas Shenoy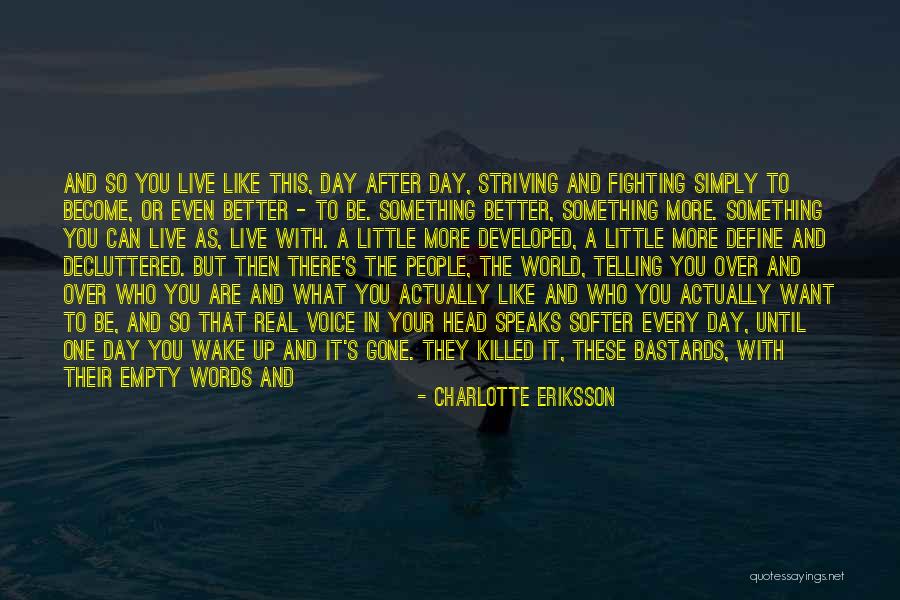 And so you live like this, day after day, striving and fighting simply to become, or even better - to be. Something better, something more. Something you can live as, live with. A little more developed, a little more define and decluttered. But then there's the people, the world, telling you over and over who you are and what you actually like and who you actually want to be, and so that real voice in your head speaks softer every day, until one day you wake up and it's gone. They killed it, these bastards, with their empty words and useless talk. These people who are acting like stones, walking without bending their knees, without rolling their feet. Talking with empty words and doing tasks without a heart. They broke it. Drowned it. These damn "experts". — Charlotte Eriksson