Quotes & Sayings About The Gulf Coast
Enjoy reading and share 54 famous quotes about The Gulf Coast with everyone.
Top The Gulf Coast Quotes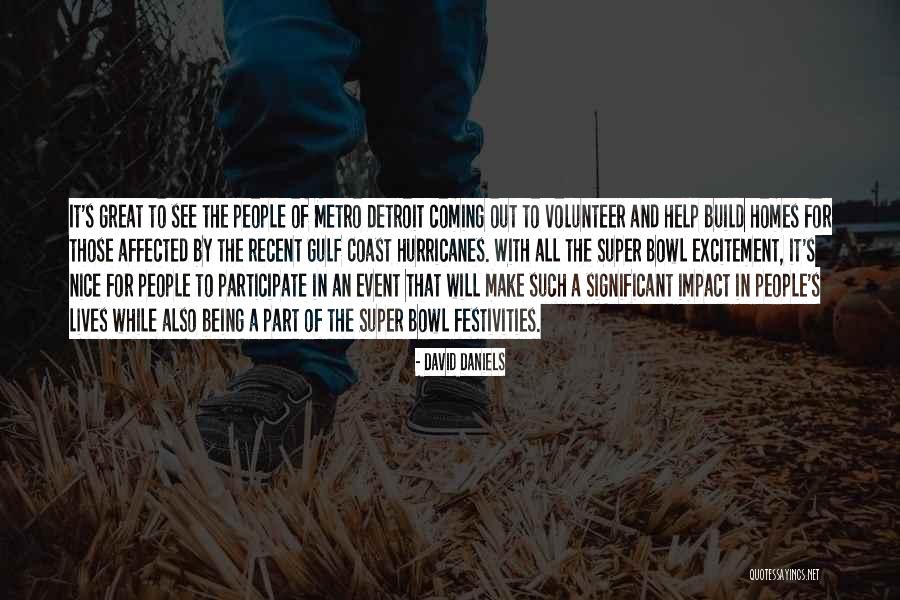 It's great to see the people of Metro Detroit coming out to volunteer and help build homes for those affected by the recent Gulf Coast hurricanes. With all the Super Bowl excitement, it's nice for people to participate in an event that will make such a significant impact in people's lives while also being a part of the Super Bowl festivities. — David Daniels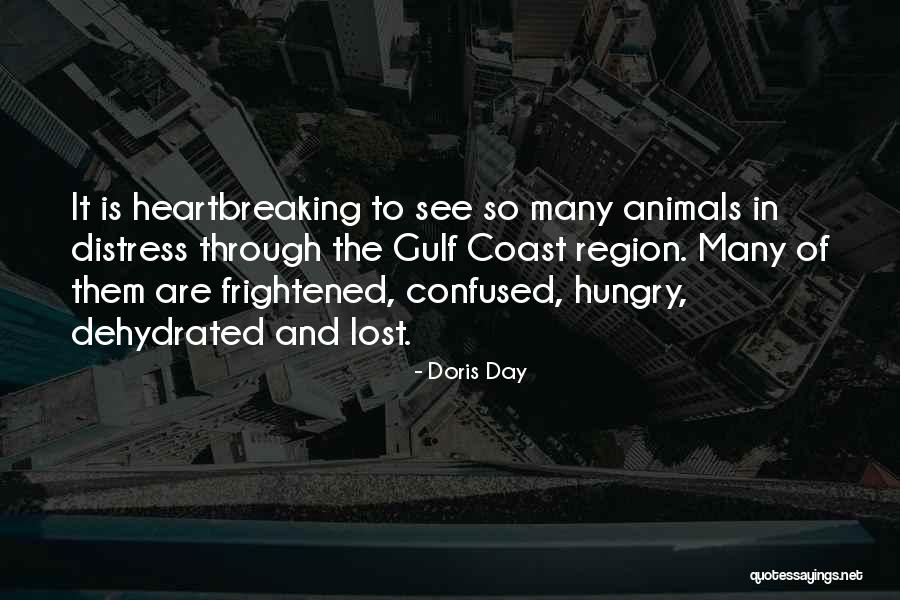 It is heartbreaking to see so many animals in distress through the Gulf Coast region. Many of them are frightened, confused, hungry, dehydrated and lost. — Doris Day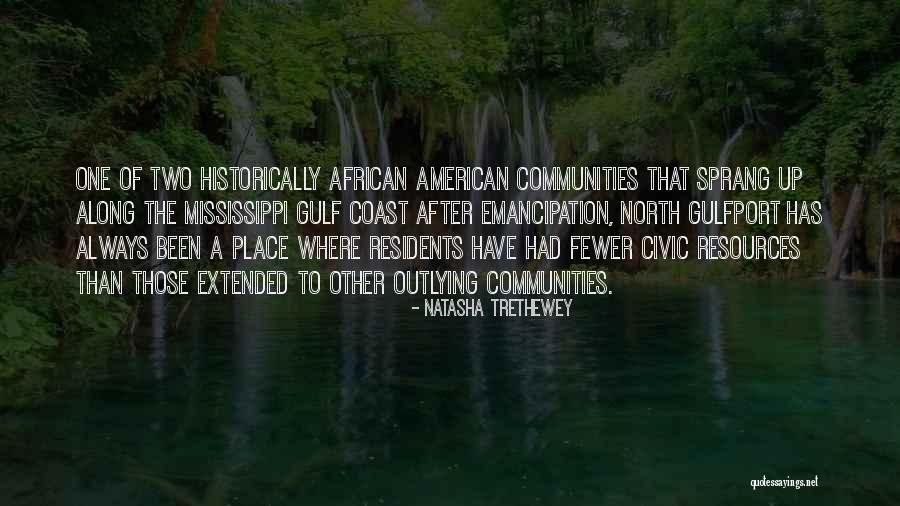 One of two historically African American communities that sprang up along the Mississippi Gulf Coast after emancipation, North Gulfport has always been a place where residents have had fewer civic resources than those extended to other outlying communities. — Natasha Trethewey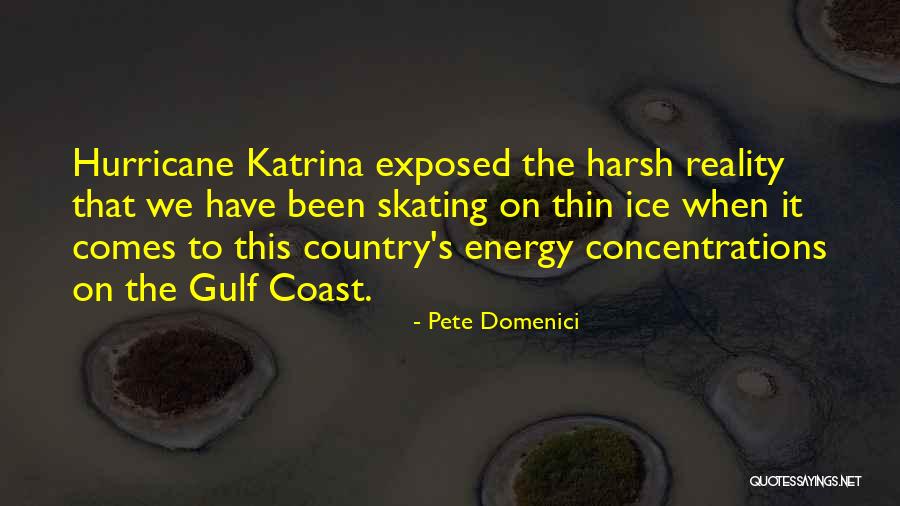 Hurricane Katrina exposed the harsh reality that we have been skating on thin ice when it comes to this country's energy concentrations on the Gulf Coast. — Pete Domenici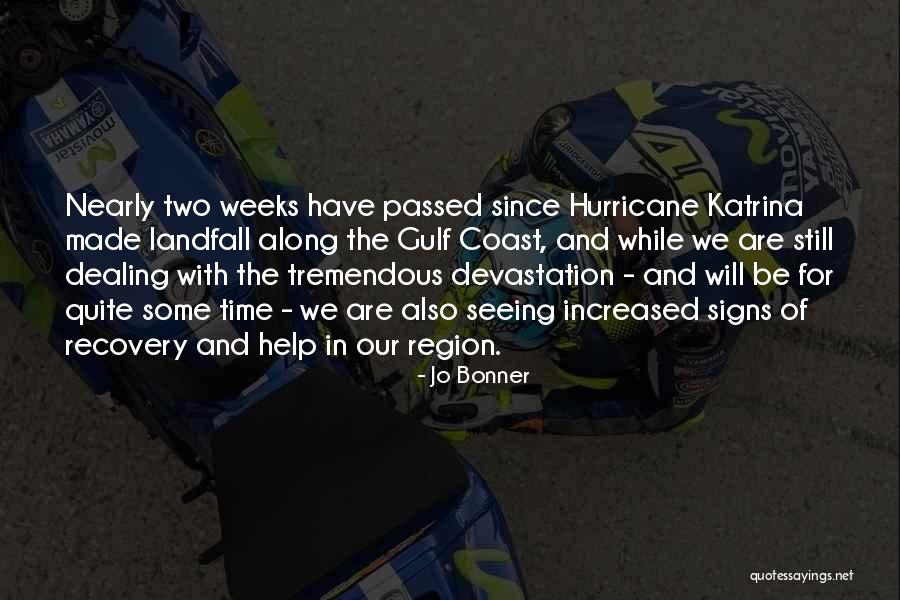 Nearly two weeks have passed since Hurricane Katrina made landfall along the Gulf Coast, and while we are still dealing with the tremendous devastation - and will be for quite some time - we are also seeing increased signs of recovery and help in our region. — Jo Bonner
On our current path, all our great Gulf and Atlantic coast cities are at risk of meeting the same fate as New Orleans. — Joseph J. Romm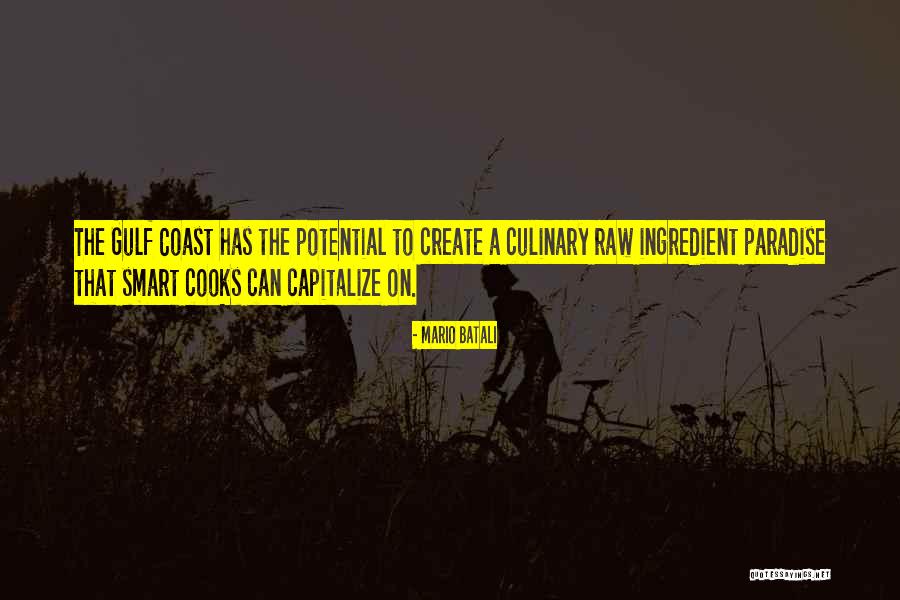 The Gulf Coast has the potential to create a culinary raw ingredient paradise that smart cooks can capitalize on. — Mario Batali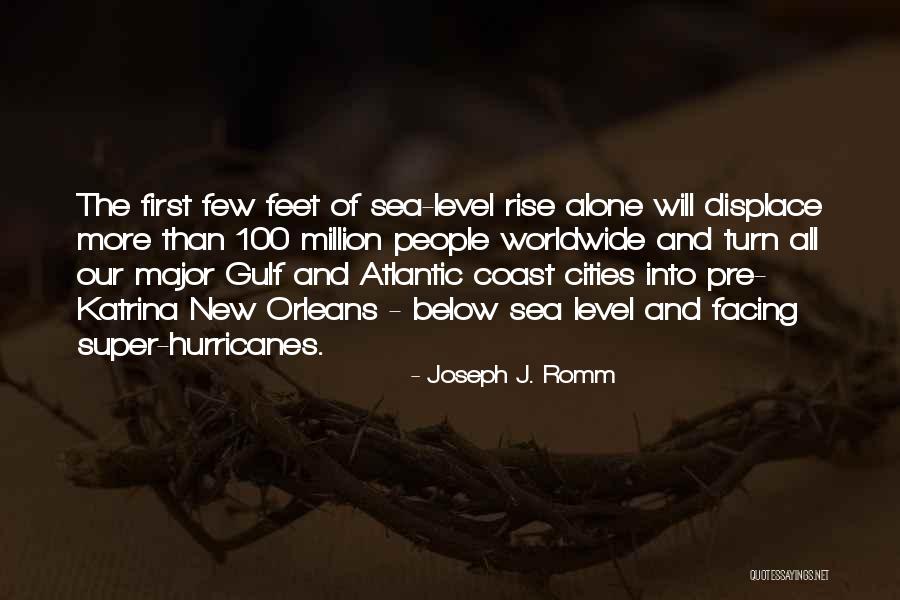 The first few feet of sea-level rise alone will displace more than 100 million people worldwide and turn all our major Gulf and Atlantic coast cities into pre- Katrina New Orleans - below sea level and facing super-hurricanes. — Joseph J. Romm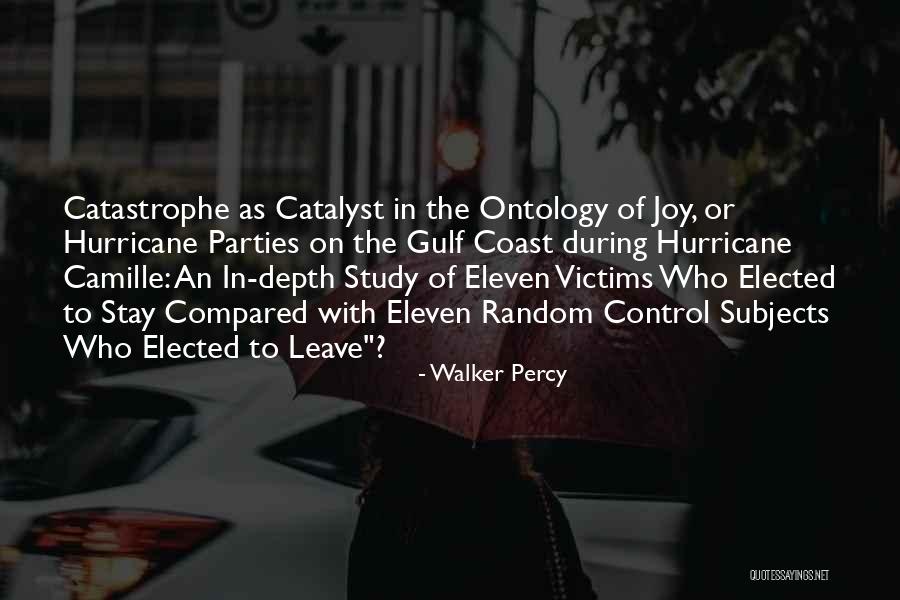 Catastrophe as Catalyst in the Ontology of Joy, or Hurricane Parties on the Gulf Coast during Hurricane Camille: An In-depth Study of Eleven Victims Who Elected to Stay Compared with Eleven Random Control Subjects Who Elected to Leave"? — Walker Percy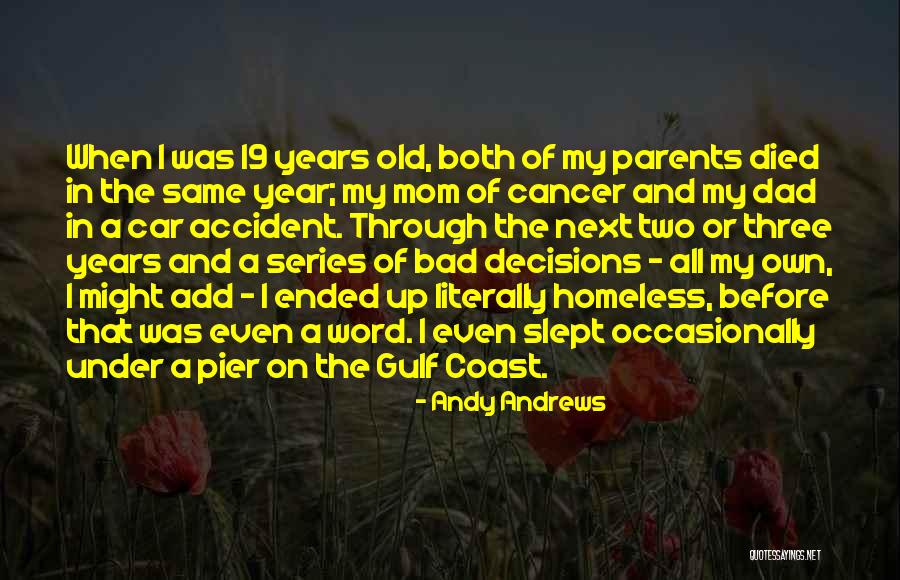 When I was 19 years old, both of my parents died in the same year; my mom of cancer and my dad in a car accident. Through the next two or three years and a series of bad decisions - all my own, I might add - I ended up literally homeless, before that was even a word. I even slept occasionally under a pier on the Gulf Coast. — Andy Andrews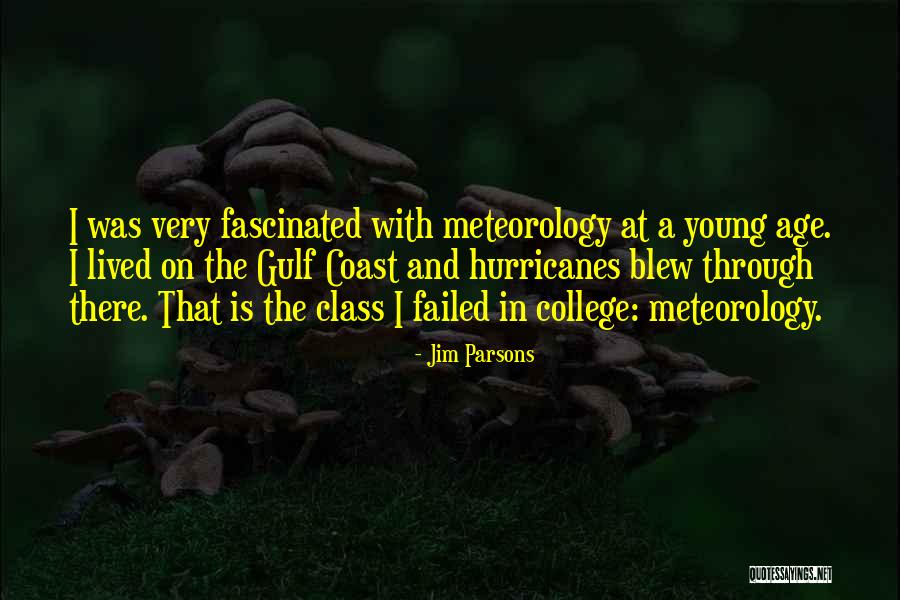 I was very fascinated with meteorology at a young age. I lived on the Gulf Coast and hurricanes blew through there. That is the class I failed in college: meteorology. — Jim Parsons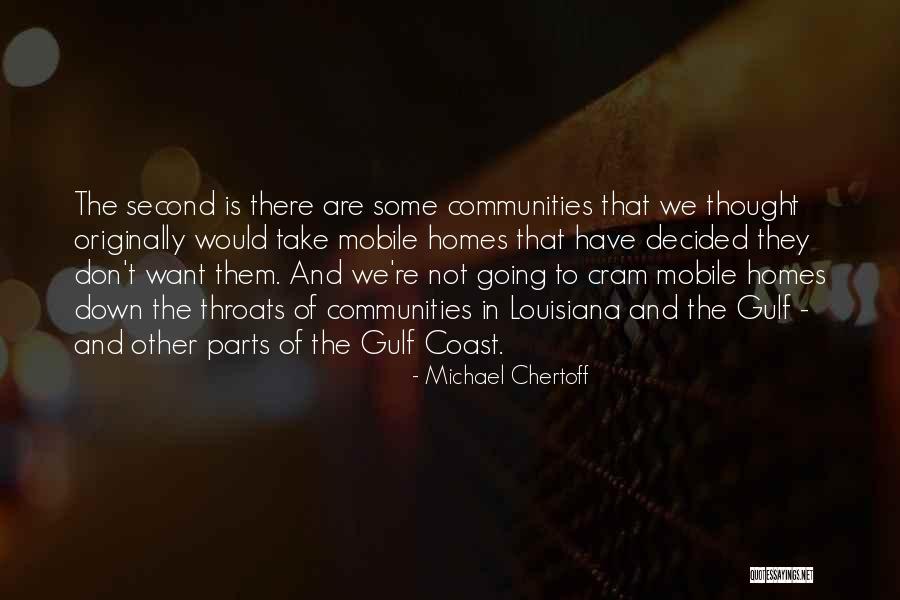 The second is there are some communities that we thought originally would take mobile homes that have decided they don't want them. And we're not going to cram mobile homes down the throats of communities in Louisiana and the Gulf - and other parts of the Gulf Coast. — Michael Chertoff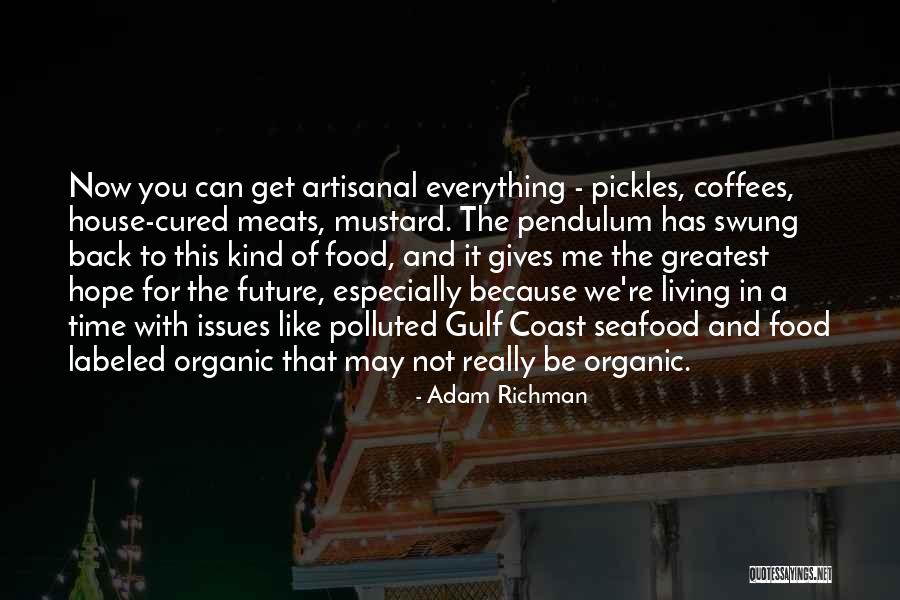 Now you can get artisanal everything - pickles, coffees, house-cured meats, mustard. The pendulum has swung back to this kind of food, and it gives me the greatest hope for the future, especially because we're living in a time with issues like polluted Gulf Coast seafood and food labeled organic that may not really be organic. — Adam Richman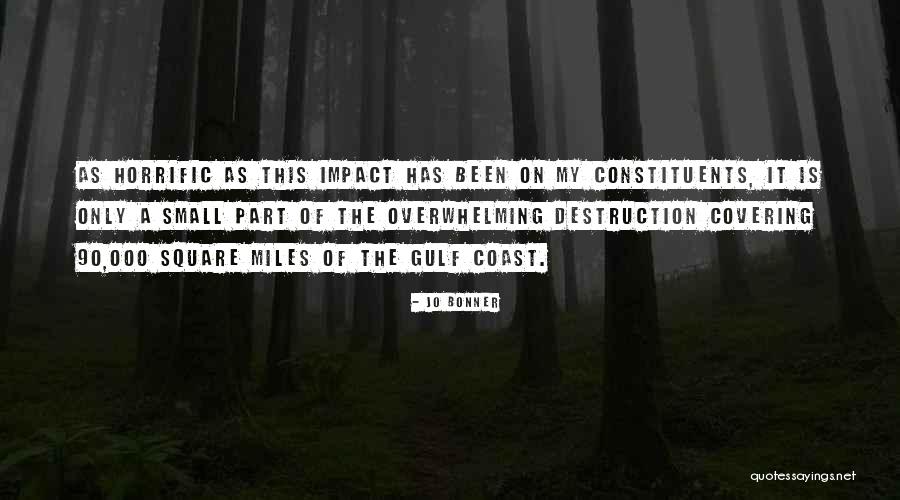 As horrific as this impact has been on my constituents, it is only a small part of the overwhelming destruction covering 90,000 square miles of the Gulf Coast. — Jo Bonner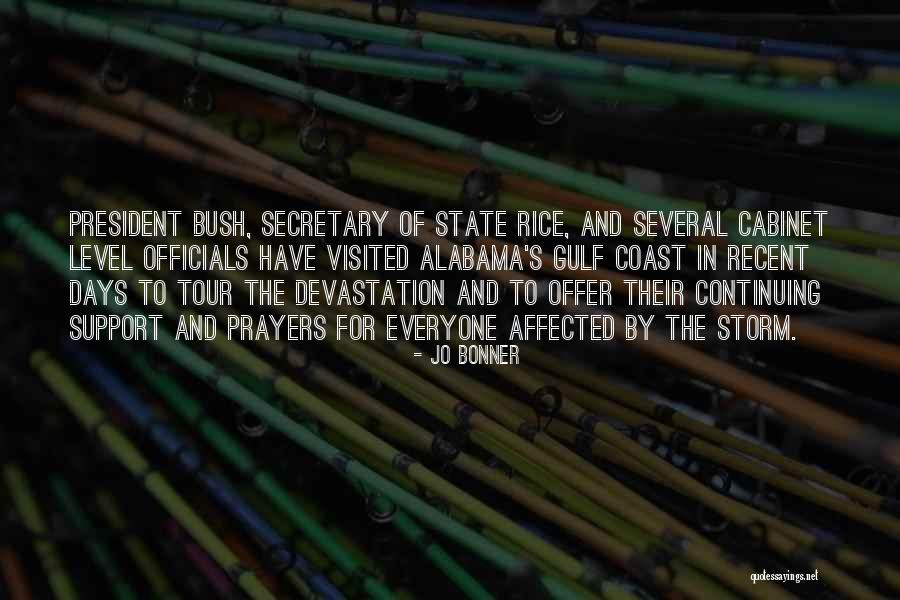 President Bush, Secretary of State Rice, and several cabinet level officials have visited Alabama's Gulf Coast in recent days to tour the devastation and to offer their continuing support and prayers for everyone affected by the storm. — Jo Bonner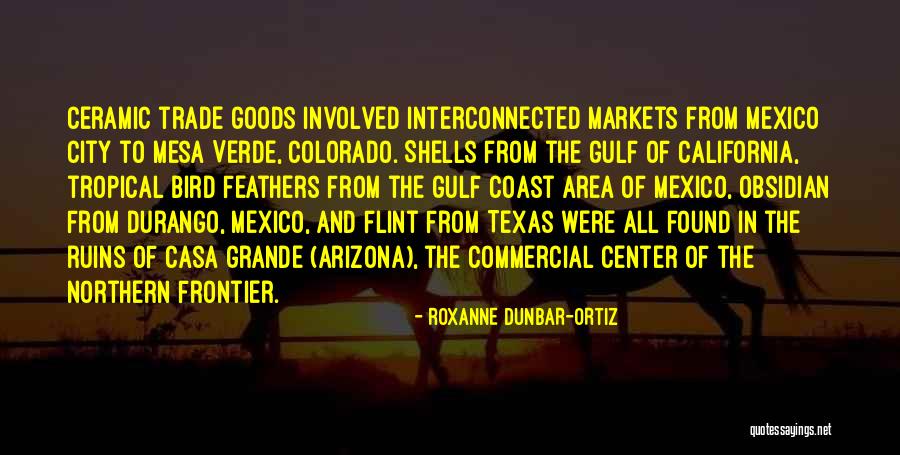 Ceramic trade goods involved interconnected markets from Mexico City to Mesa Verde, Colorado. Shells from the Gulf of California, tropical bird feathers from the Gulf Coast area of Mexico, obsidian from Durango, Mexico, and flint from Texas were all found in the ruins of Casa Grande (Arizona), the commercial center of the northern frontier. — Roxanne Dunbar-Ortiz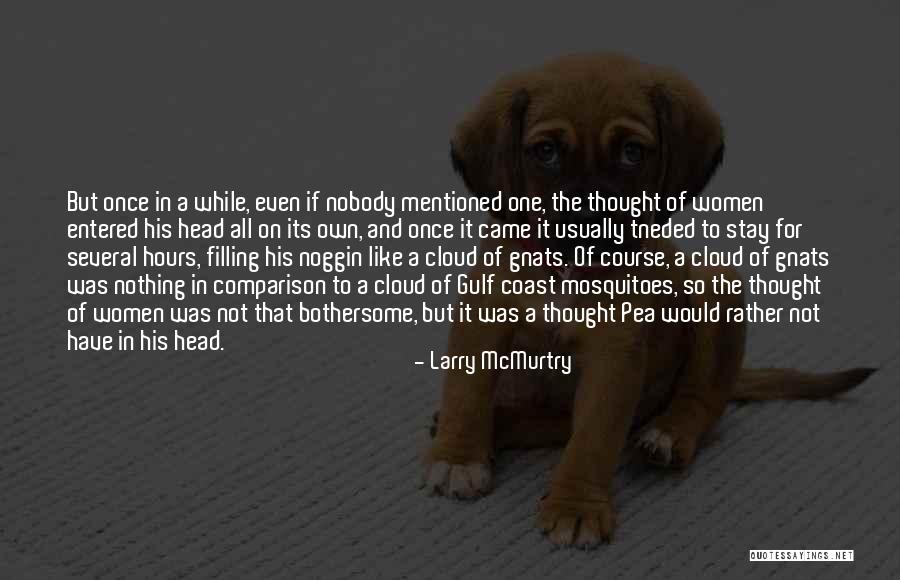 But once in a while, even if nobody mentioned one, the thought of women entered his head all on its own, and once it came it usually tneded to stay for several hours, filling his noggin like a cloud of gnats. Of course, a cloud of gnats was nothing in comparison to a cloud of Gulf coast mosquitoes, so the thought of women was not that bothersome, but it was a thought Pea would rather not have in his head. — Larry McMurtry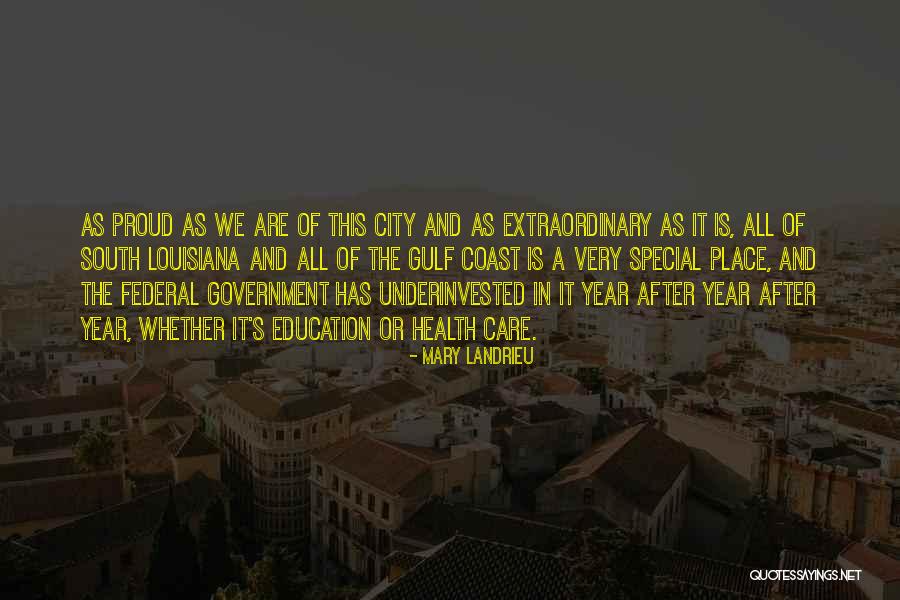 As proud as we are of this city and as extraordinary as it is, all of south Louisiana and all of the Gulf Coast is a very special place, and the federal government has underinvested in it year after year after year, whether it's education or health care. — Mary Landrieu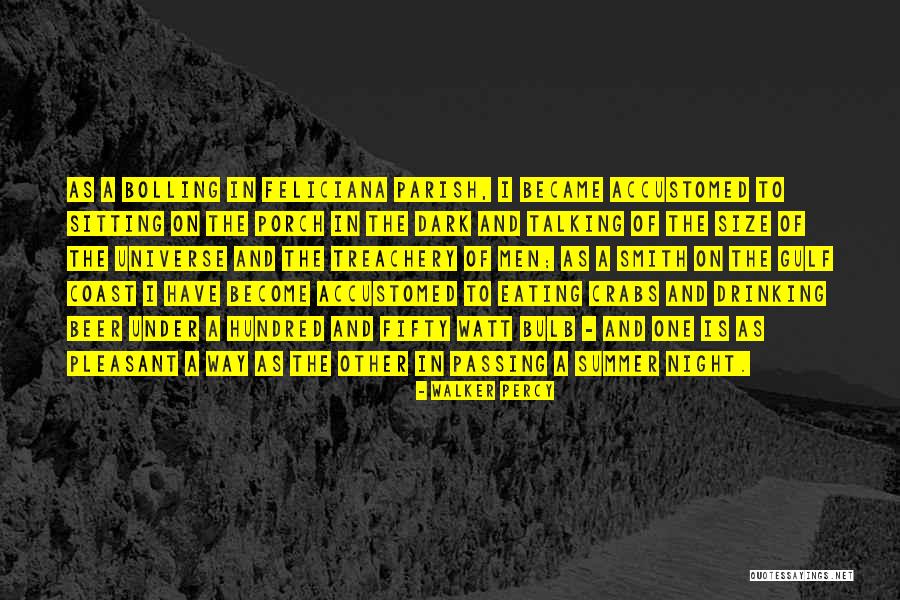 As a Bolling in Feliciana Parish, I became accustomed to sitting on the porch in the dark and talking of the size of the universe and the treachery of men; as a Smith on the Gulf Coast I have become accustomed to eating crabs and drinking beer under a hundred and fifty watt bulb - and one is as pleasant a way as the other in passing a summer night. — Walker Percy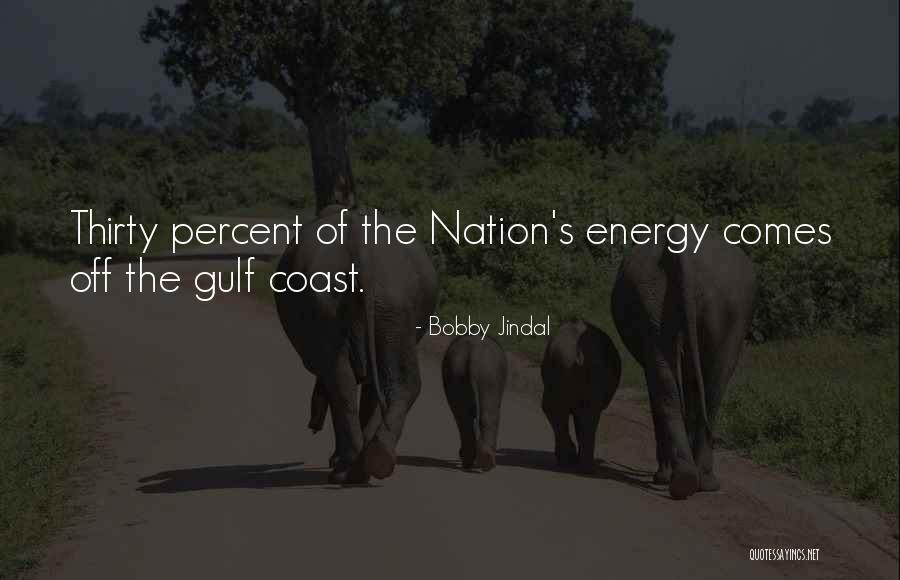 Thirty percent of the Nation's energy comes off the gulf coast. — Bobby Jindal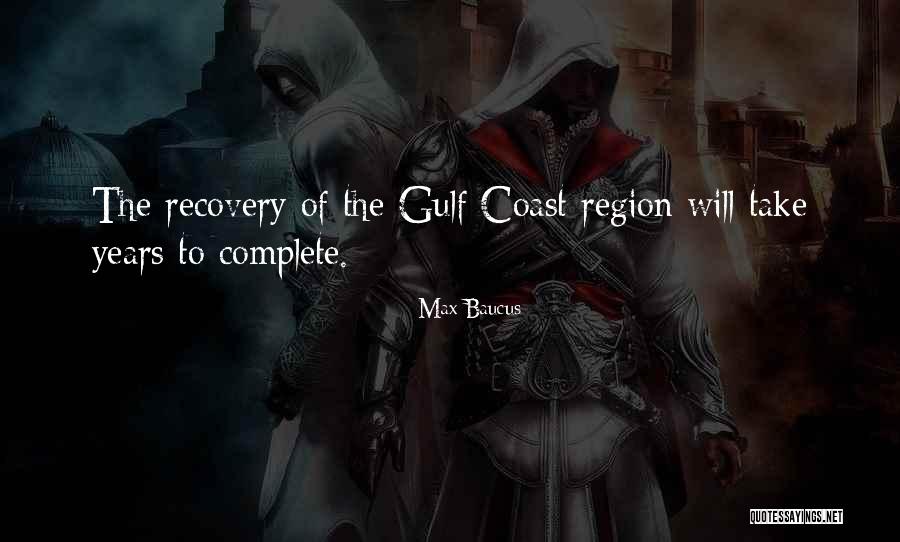 The recovery of the Gulf Coast region will take years to complete. — Max Baucus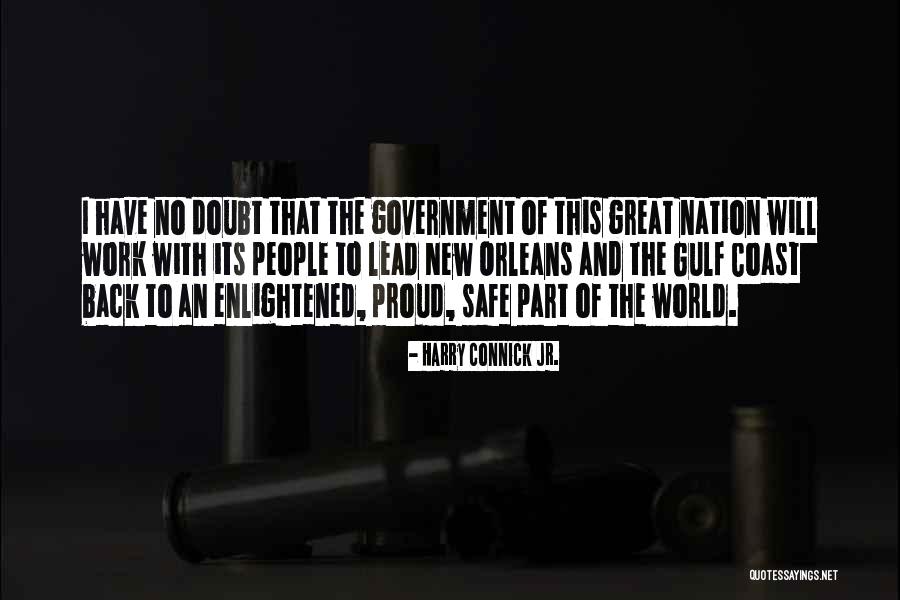 I have no doubt that the government of this great nation will work with its people to lead New Orleans and the Gulf Coast back to an enlightened, proud, safe part of the world. — Harry Connick Jr.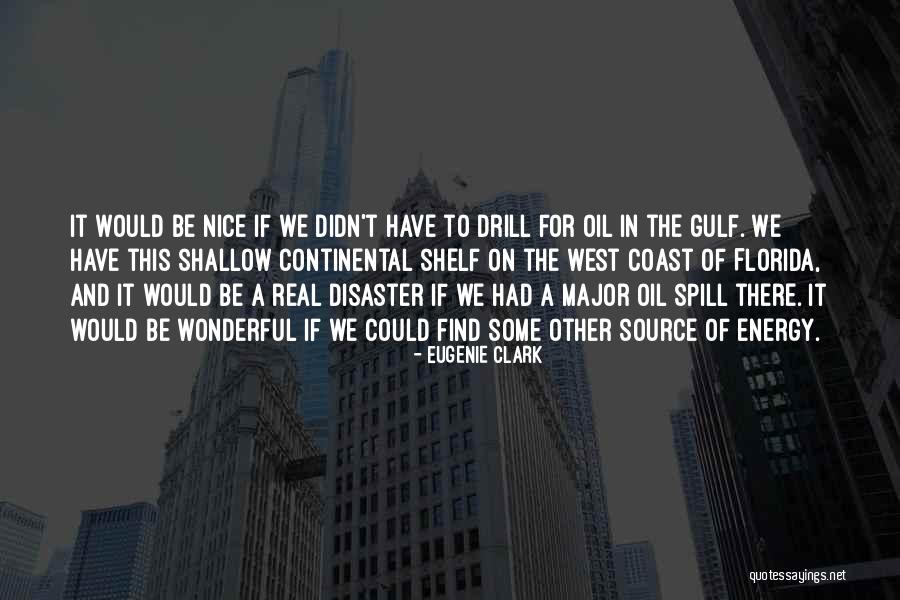 It would be nice if we didn't have to drill for oil in the gulf. We have this shallow continental shelf on the west coast of Florida, and it would be a real disaster if we had a major oil spill there. It would be wonderful if we could find some other source of energy. — Eugenie Clark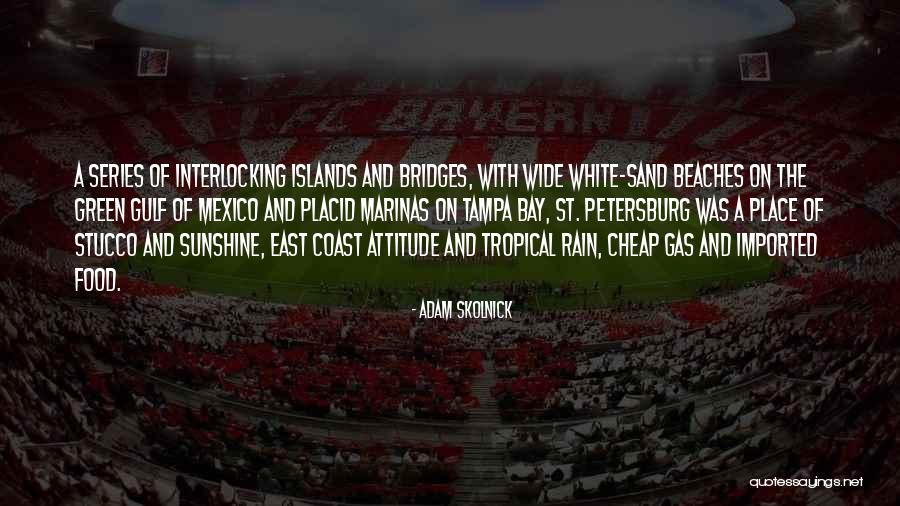 A series of interlocking islands and bridges, with wide white-sand beaches on the green Gulf of Mexico and placid marinas on Tampa Bay, St. Petersburg was a place of stucco and sunshine, East Coast attitude and tropical rain, cheap gas and imported food. — Adam Skolnick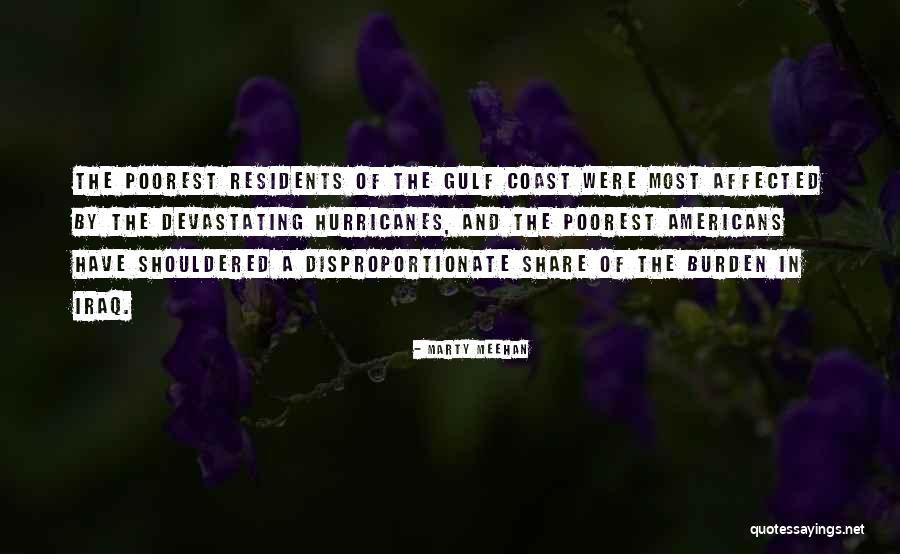 The poorest residents of the gulf coast were most affected by the devastating hurricanes, and the poorest Americans have shouldered a disproportionate share of the burden in Iraq. — Marty Meehan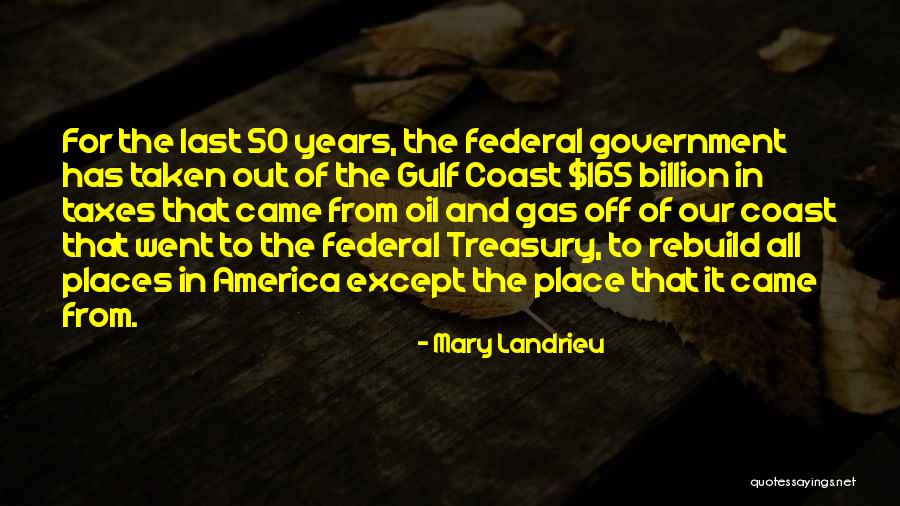 For the last 50 years, the federal government has taken out of the Gulf Coast $165 billion in taxes that came from oil and gas off of our coast that went to the federal Treasury, to rebuild all places in America except the place that it came from. — Mary Landrieu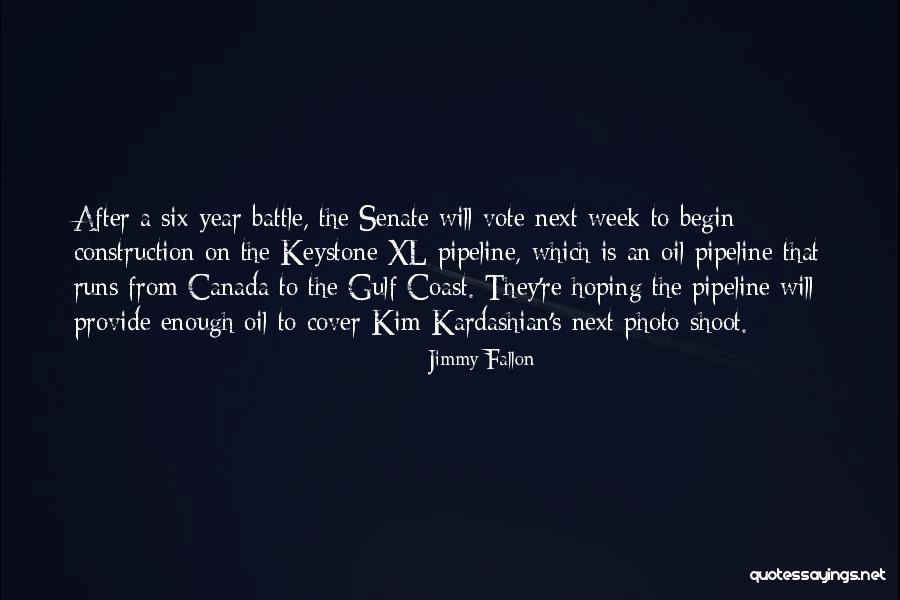 After a six-year battle, the Senate will vote next week to begin construction on the Keystone XL pipeline, which is an oil pipeline that runs from Canada to the Gulf Coast. They're hoping the pipeline will provide enough oil to cover Kim Kardashian's next photo shoot. — Jimmy Fallon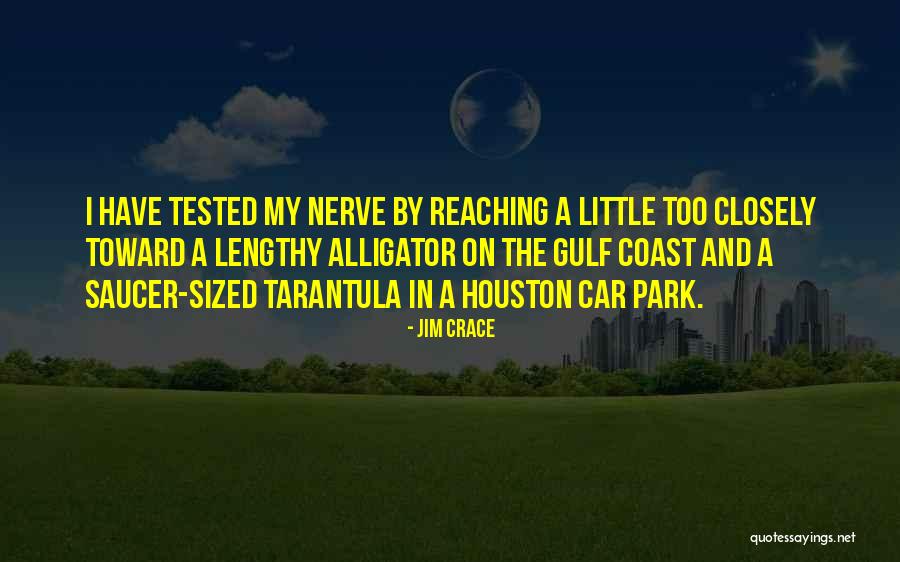 I have tested my nerve by reaching a little too closely toward a lengthy alligator on the Gulf Coast and a saucer-sized tarantula in a Houston car park. — Jim Crace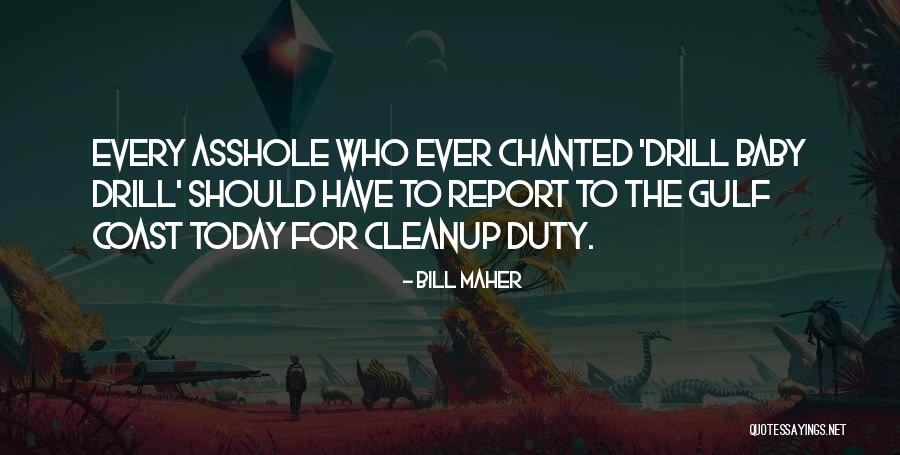 Every asshole who ever chanted 'Drill baby drill' should have to report to the Gulf coast today for cleanup duty. — Bill Maher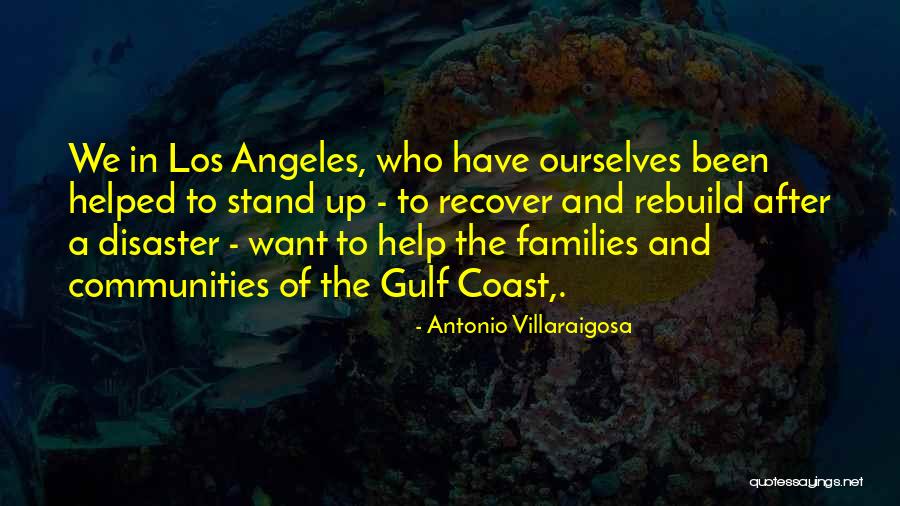 We in Los Angeles, who have ourselves been helped to stand up - to recover and rebuild after a disaster - want to help the families and communities of the Gulf Coast,. — Antonio Villaraigosa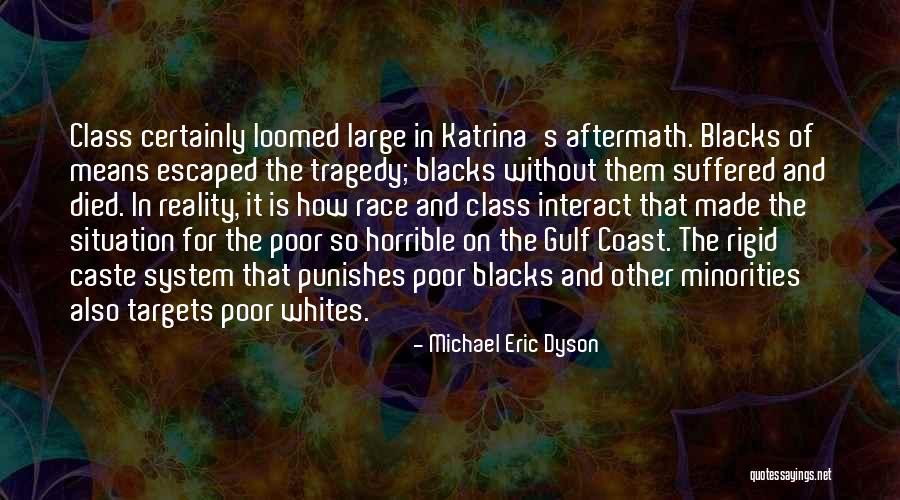 Class certainly loomed large in Katrina's aftermath. Blacks of means escaped the tragedy; blacks without them suffered and died. In reality, it is how race and class interact that made the situation for the poor so horrible on the Gulf Coast. The rigid caste system that punishes poor blacks and other minorities also targets poor whites. — Michael Eric Dyson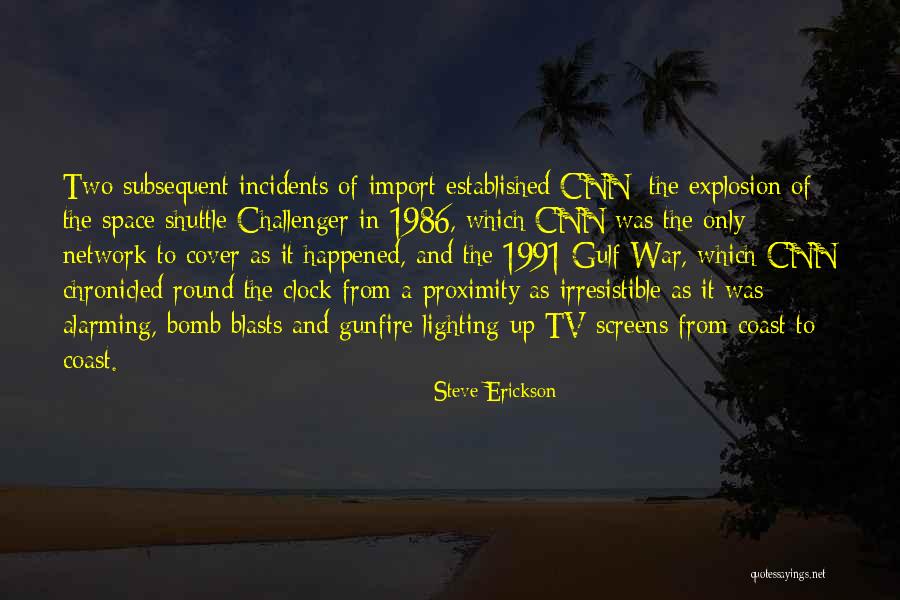 Two subsequent incidents of import established CNN: the explosion of the space shuttle Challenger in 1986, which CNN was the only network to cover as it happened, and the 1991 Gulf War, which CNN chronicled round the clock from a proximity as irresistible as it was alarming, bomb blasts and gunfire lighting up TV screens from coast to coast. — Steve Erickson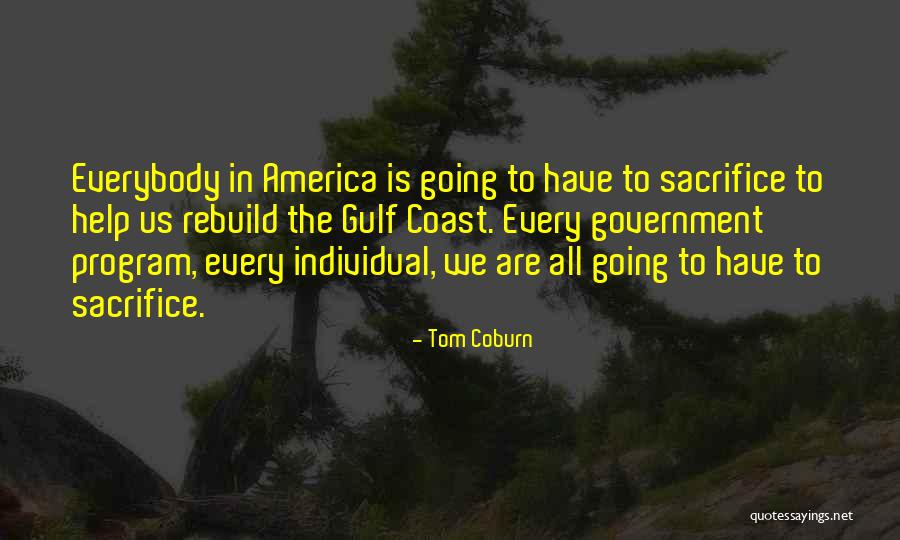 Everybody in America is going to have to sacrifice to help us rebuild the Gulf Coast. Every government program, every individual, we are all going to have to sacrifice. — Tom Coburn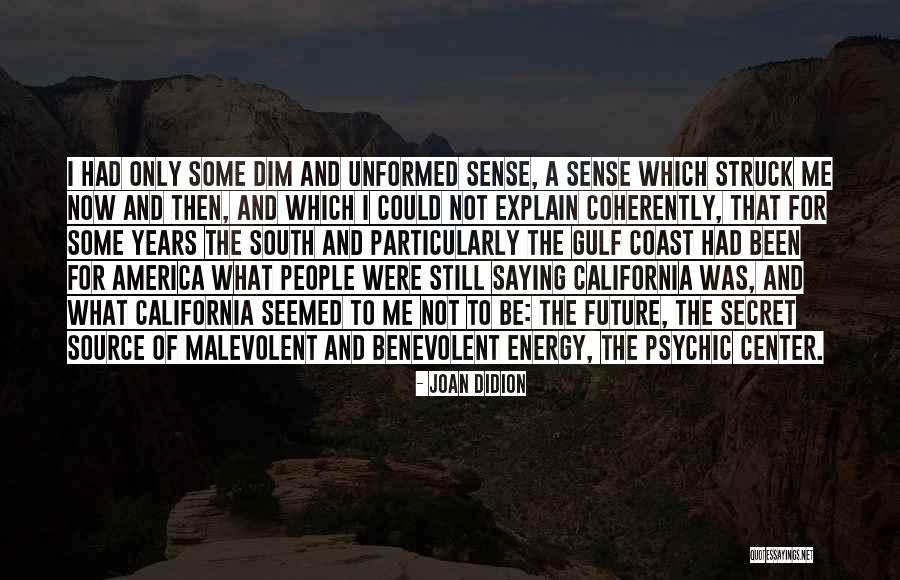 I had only some dim and unformed sense, a sense which struck me now and then, and which I could not explain coherently, that for some years the South and particularly the Gulf Coast had been for America what people were still saying California was, and what California seemed to me not to be: the future, the secret source of malevolent and benevolent energy, the psychic center. — Joan Didion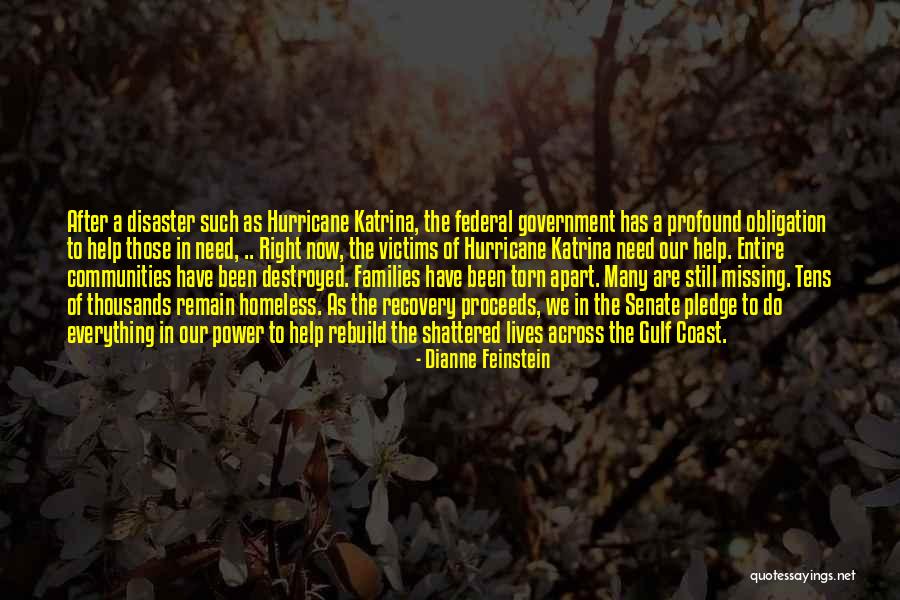 After a disaster such as Hurricane Katrina, the federal government has a profound obligation to help those in need, .. Right now, the victims of Hurricane Katrina need our help. Entire communities have been destroyed. Families have been torn apart. Many are still missing. Tens of thousands remain homeless. As the recovery proceeds, we in the Senate pledge to do everything in our power to help rebuild the shattered lives across the Gulf Coast. — Dianne Feinstein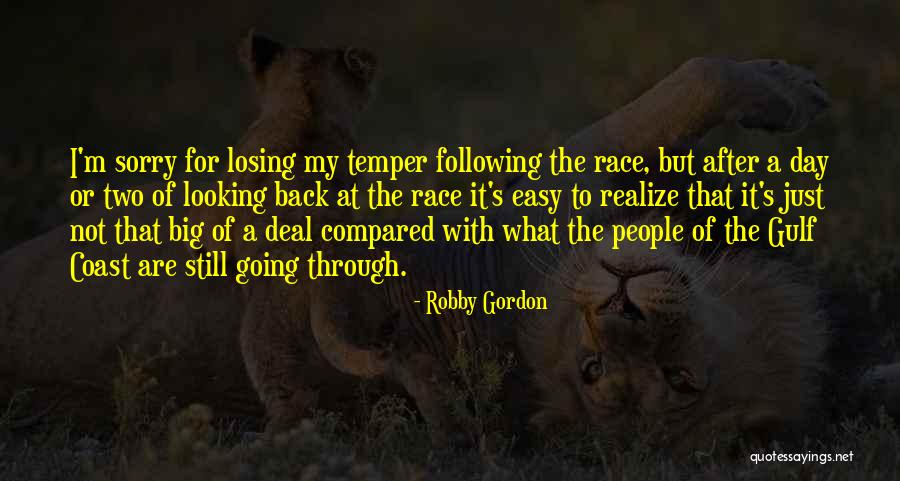 I'm sorry for losing my temper following the race, but after a day or two of looking back at the race it's easy to realize that it's just not that big of a deal compared with what the people of the Gulf Coast are still going through. — Robby Gordon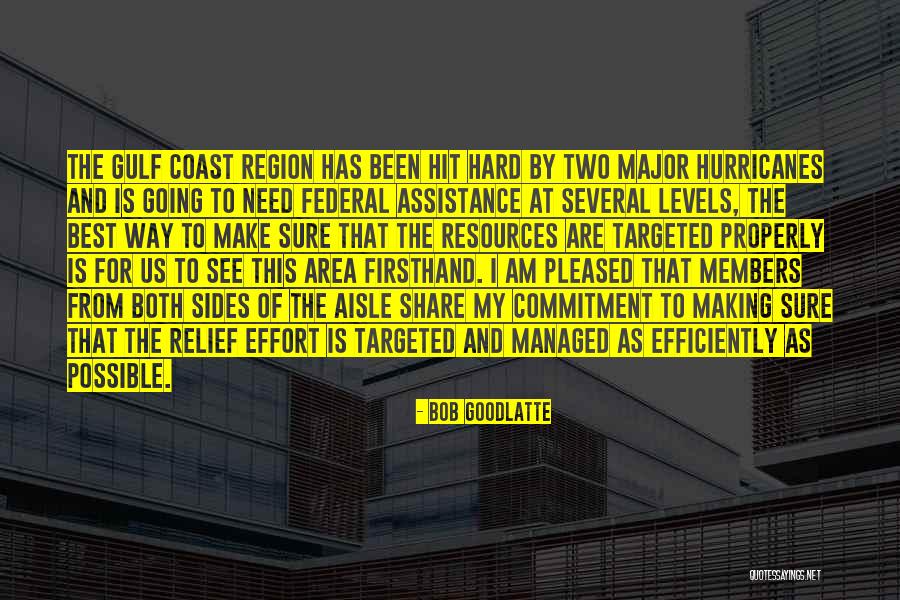 The gulf coast region has been hit hard by two major hurricanes and is going to need federal assistance at several levels, The best way to make sure that the resources are targeted properly is for us to see this area firsthand. I am pleased that members from both sides of the aisle share my commitment to making sure that the relief effort is targeted and managed as efficiently as possible. — Bob Goodlatte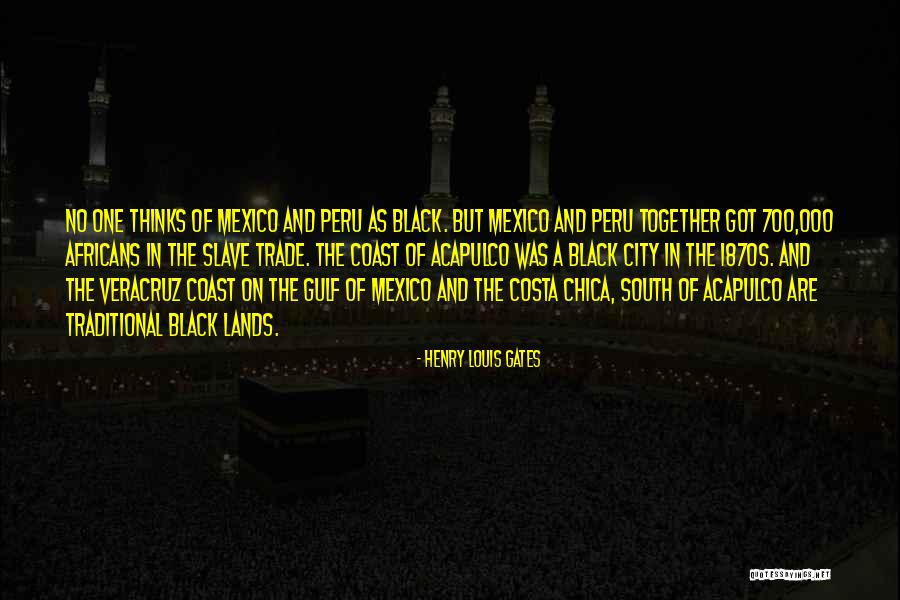 No one thinks of Mexico and Peru as black. But Mexico and Peru together got 700,000 Africans in the slave trade. The coast of Acapulco was a black city in the 1870s. And the Veracruz Coast on the gulf of Mexico and the Costa Chica, south of Acapulco are traditional black lands. — Henry Louis Gates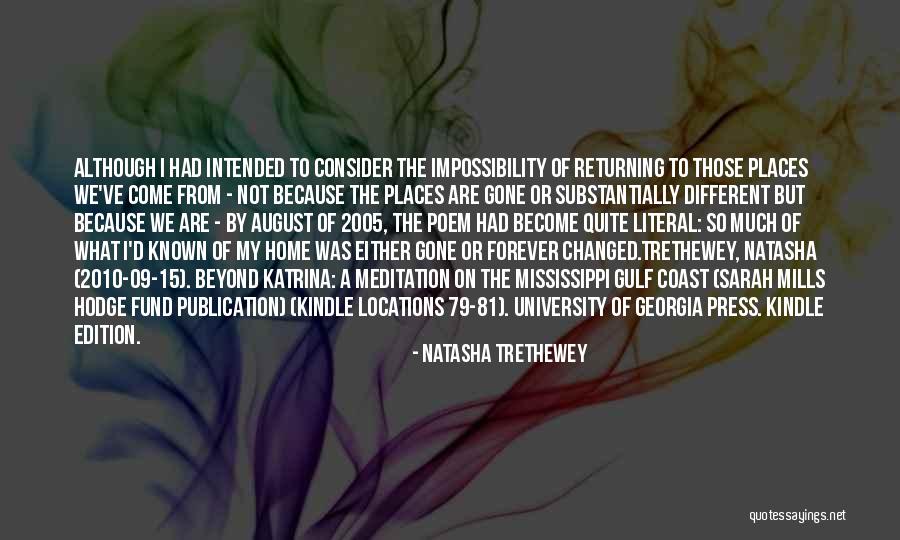 Although I had intended to consider the impossibility of returning to those places we've come from - not because the places are gone or substantially different but because we are - by August of 2005, the poem had become quite literal: so much of what I'd known of my home was either gone or forever changed.

Trethewey, Natasha (2010-09-15). Beyond Katrina: A Meditation on the Mississippi Gulf Coast (Sarah Mills Hodge Fund Publication) (Kindle Locations 79-81). University of Georgia Press. Kindle Edition. — Natasha Trethewey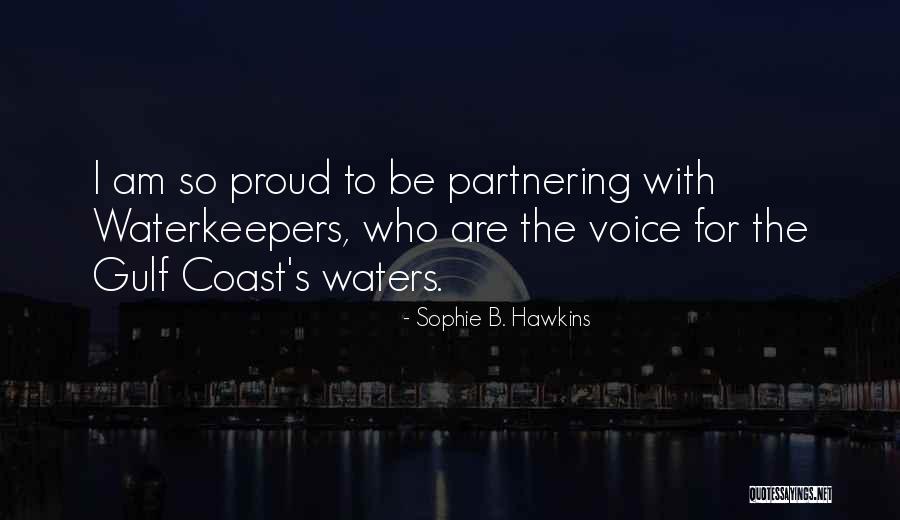 I am so proud to be partnering with Waterkeepers, who are the voice for the Gulf Coast's waters. — Sophie B. Hawkins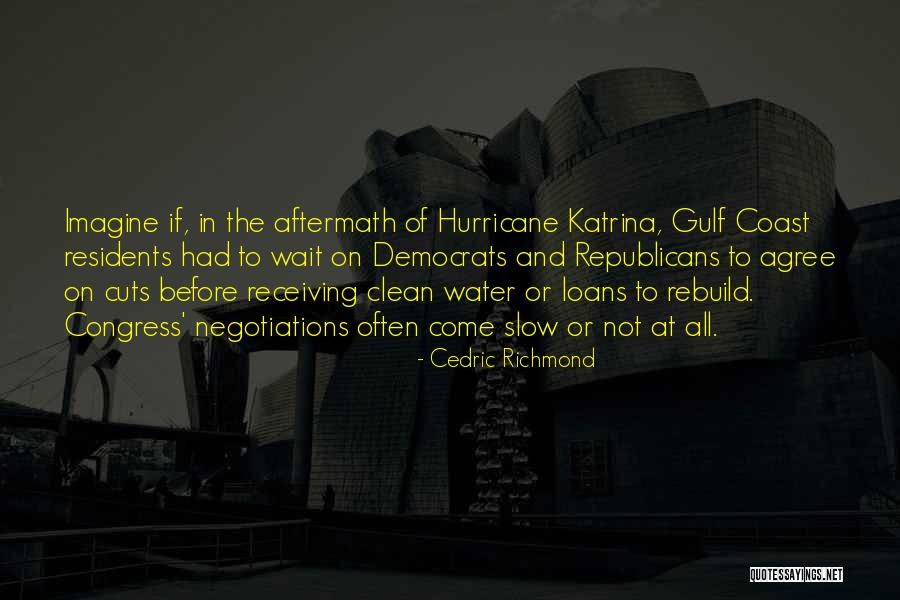 Imagine if, in the aftermath of Hurricane Katrina, Gulf Coast residents had to wait on Democrats and Republicans to agree on cuts before receiving clean water or loans to rebuild. Congress' negotiations often come slow or not at all. — Cedric Richmond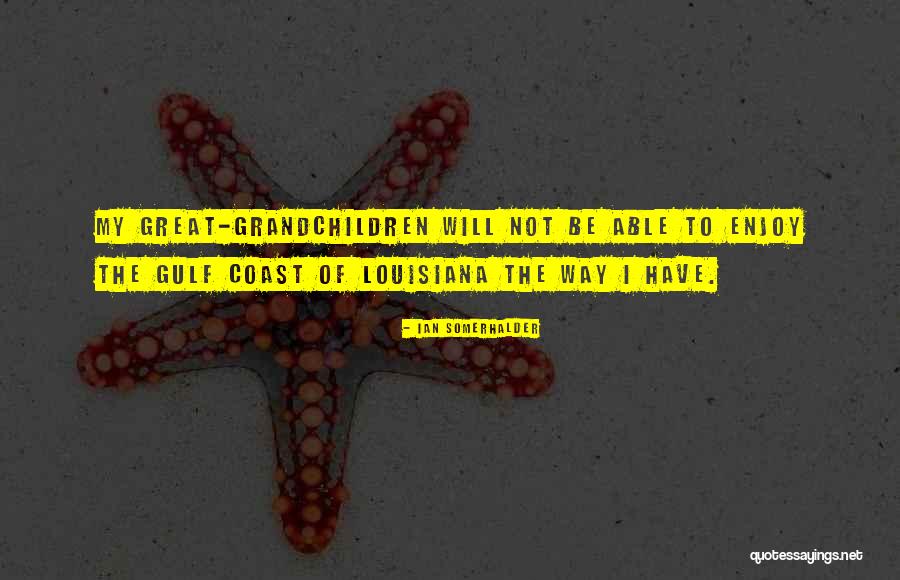 My great-grandchildren will not be able to enjoy the Gulf Coast of Louisiana the way I have. — Ian Somerhalder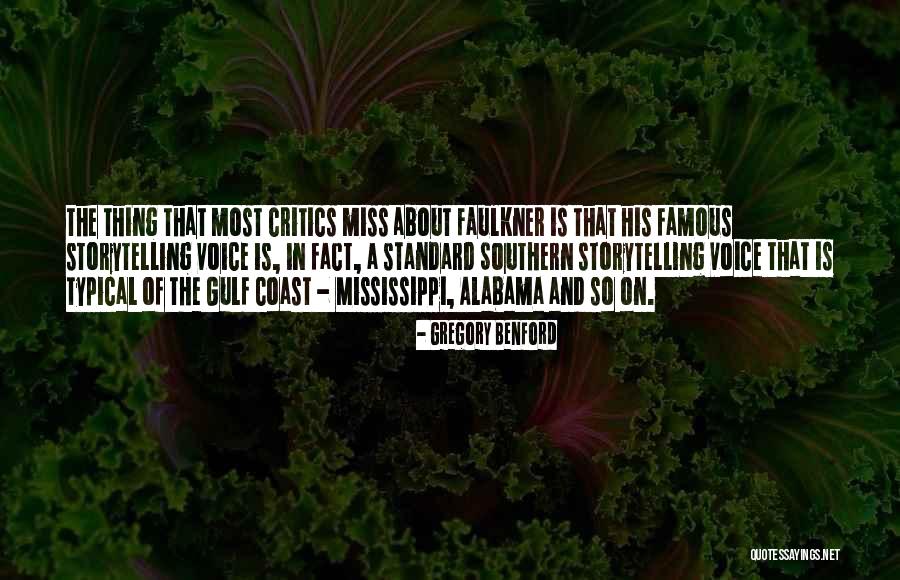 The thing that most critics miss about Faulkner is that his famous storytelling voice is, in fact, a standard Southern storytelling voice that is typical of the Gulf Coast - Mississippi, Alabama and so on. — Gregory Benford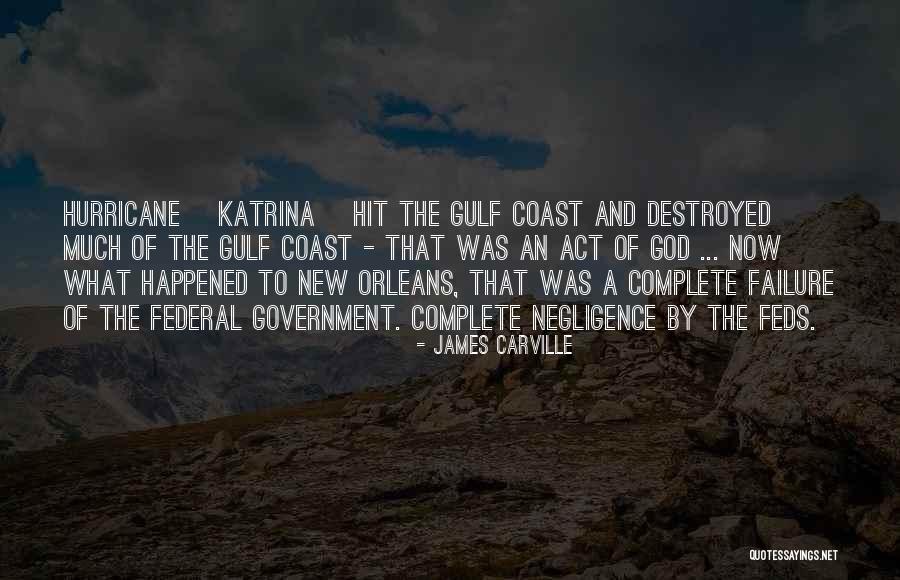 Hurricane [Katrina] hit the Gulf Coast and destroyed much of the Gulf Coast - that was an act of God ... Now what happened to New Orleans, that was a complete failure of the federal government. Complete negligence by the feds. — James Carville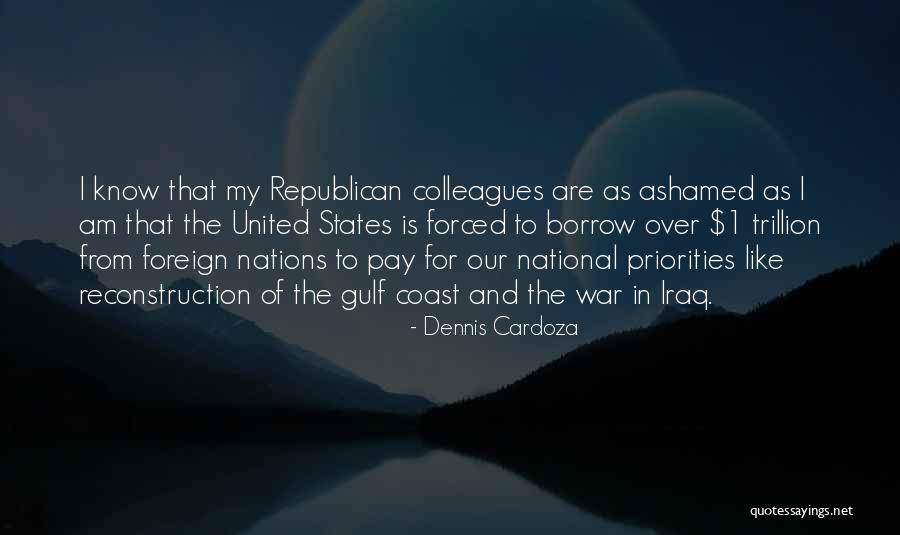 I know that my Republican colleagues are as ashamed as I am that the United States is forced to borrow over $1 trillion from foreign nations to pay for our national priorities like reconstruction of the gulf coast and the war in Iraq. — Dennis Cardoza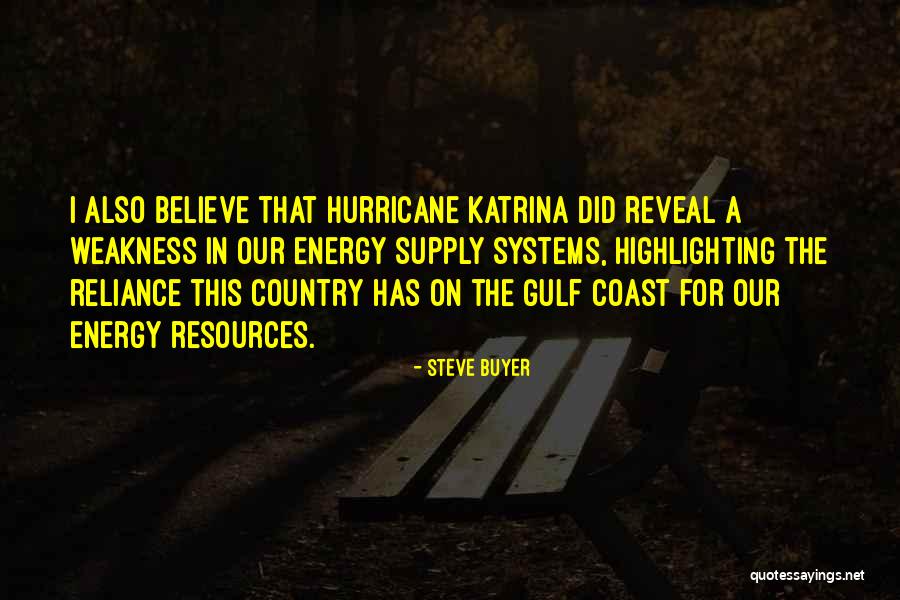 I also believe that Hurricane Katrina did reveal a weakness in our energy supply systems, highlighting the reliance this country has on the gulf coast for our energy resources. — Steve Buyer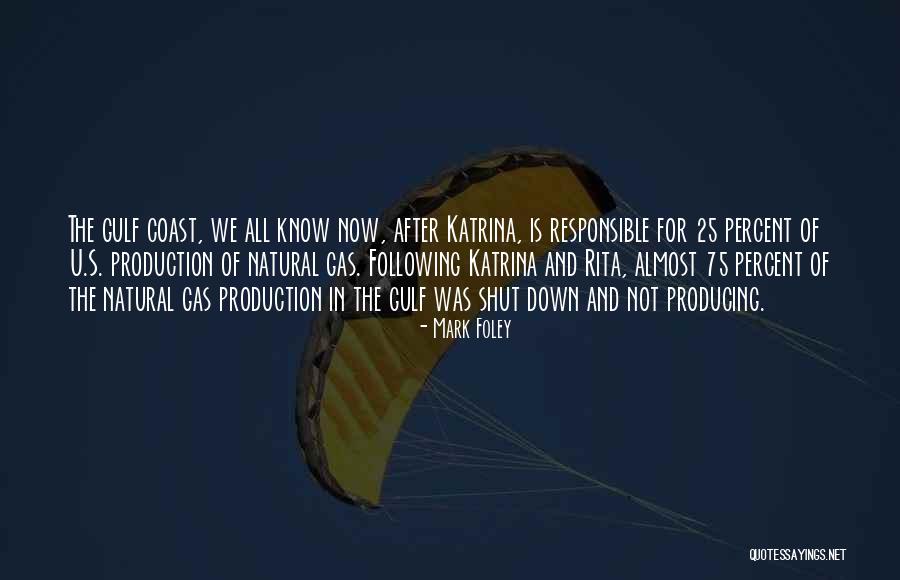 The gulf coast, we all know now, after Katrina, is responsible for 25 percent of U.S. production of natural gas. Following Katrina and Rita, almost 75 percent of the natural gas production in the gulf was shut down and not producing. — Mark Foley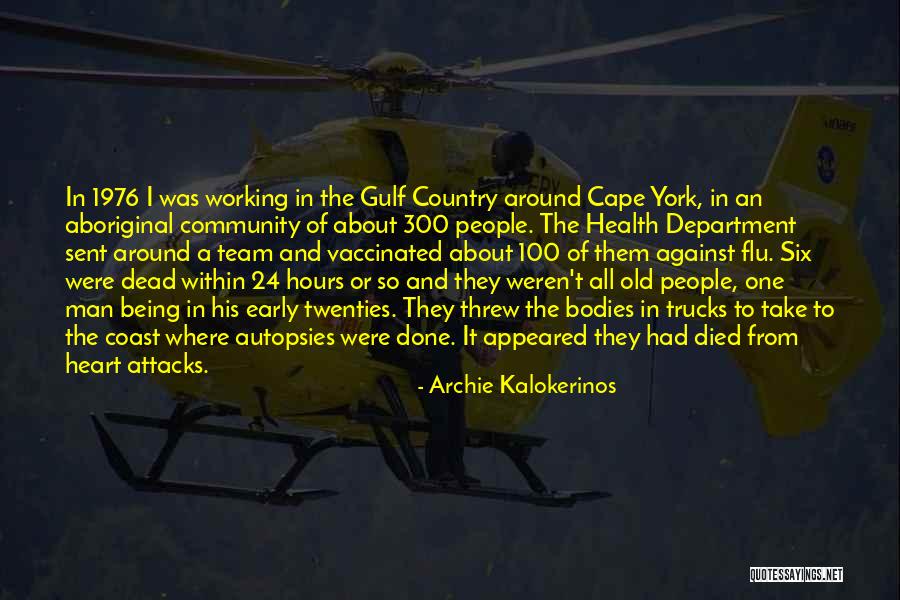 In 1976 I was working in the Gulf Country around Cape York, in an aboriginal community of about 300 people. The Health Department sent around a team and vaccinated about 100 of them against flu. Six were dead within 24 hours or so and they weren't all old people, one man being in his early twenties. They threw the bodies in trucks to take to the coast where autopsies were done. It appeared they had died from heart attacks. — Archie Kalokerinos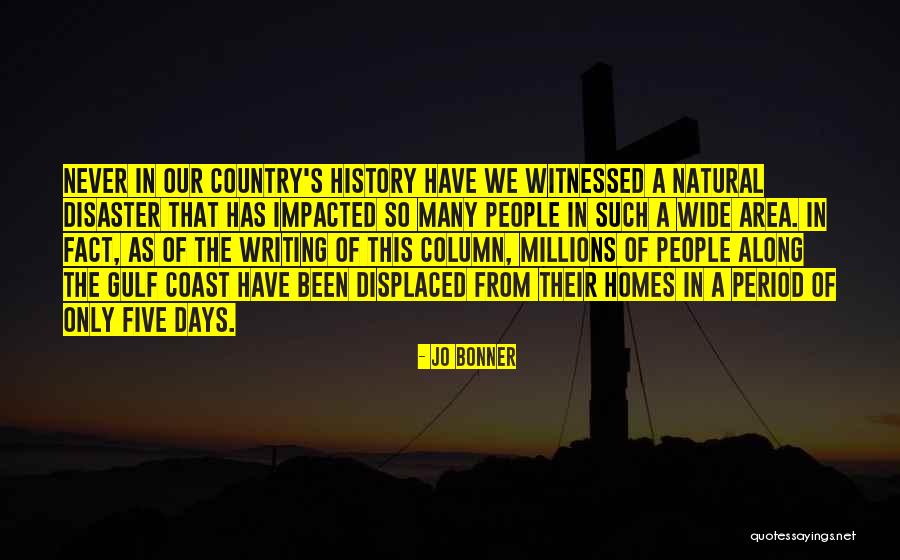 Never in our country's history have we witnessed a natural disaster that has impacted so many people in such a wide area. In fact, as of the writing of this column, millions of people along the Gulf Coast have been displaced from their homes in a period of only five days. — Jo Bonner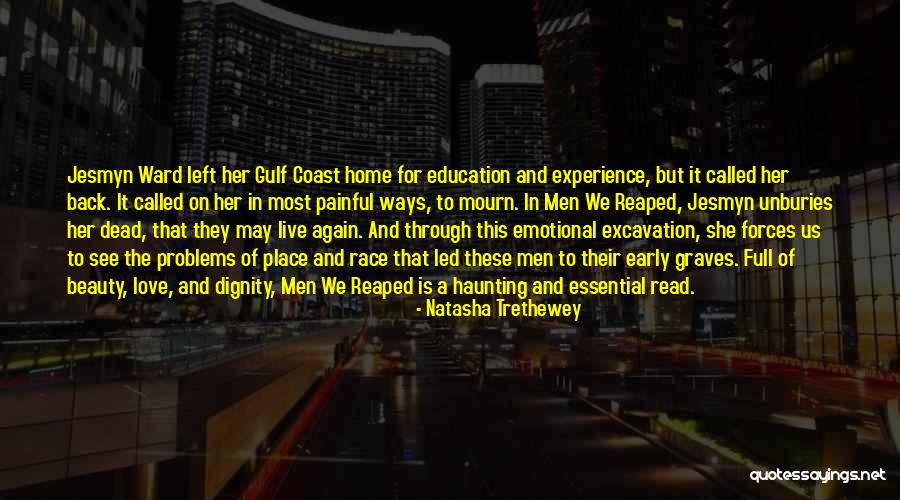 Jesmyn Ward left her Gulf Coast home for education and experience, but it called her back. It called on her in most painful ways, to mourn. In Men We Reaped, Jesmyn unburies her dead, that they may live again. And through this emotional excavation, she forces us to see the problems of place and race that led these men to their early graves. Full of beauty, love, and dignity, Men We Reaped is a haunting and essential read. — Natasha Trethewey
Living on the Gulf Coast, we often have to go through dangerous situations, whether you're a child, an adult or a senior citizen. — Dwight Henry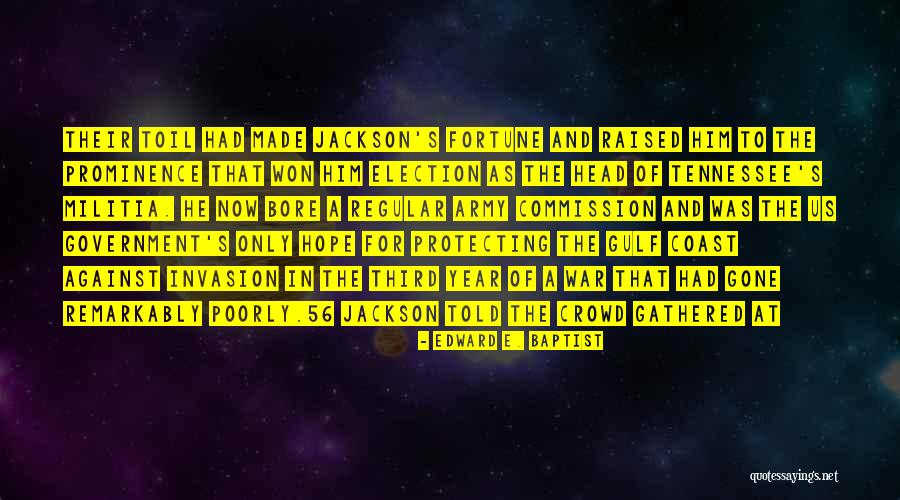 Their toil had made Jackson's fortune and raised him to the prominence that won him election as the head of Tennessee's militia. He now bore a regular army commission and was the US government's only hope for protecting the Gulf Coast against invasion in the third year of a war that had gone remarkably poorly.56 Jackson told the crowd gathered at — Edward E. Baptist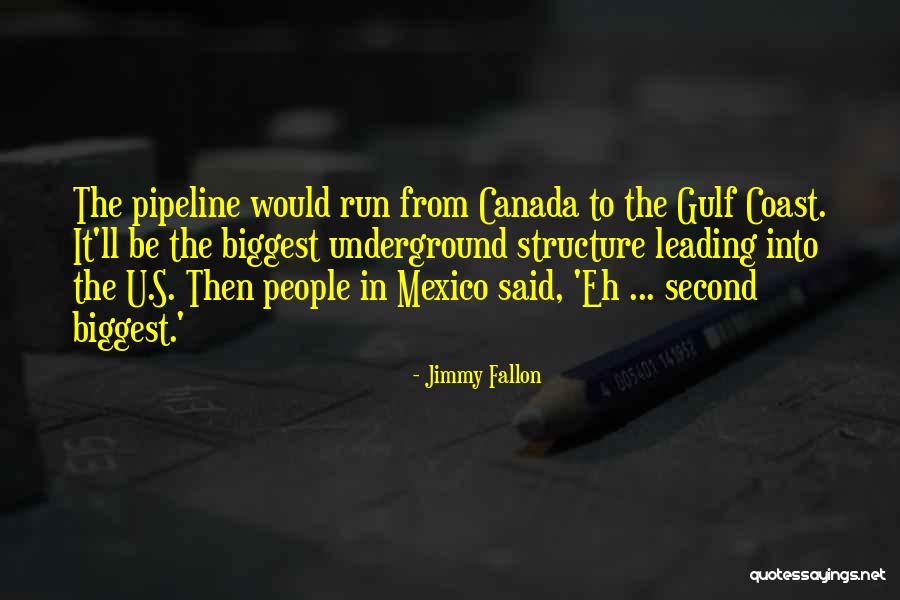 The pipeline would run from Canada to the Gulf Coast. It'll be the biggest underground structure leading into the U.S. Then people in Mexico said, 'Eh ... second biggest.' — Jimmy Fallon