Quotes & Sayings About The Greatness Of Jesus Christ
Enjoy reading and share 22 famous quotes about The Greatness Of Jesus Christ with everyone.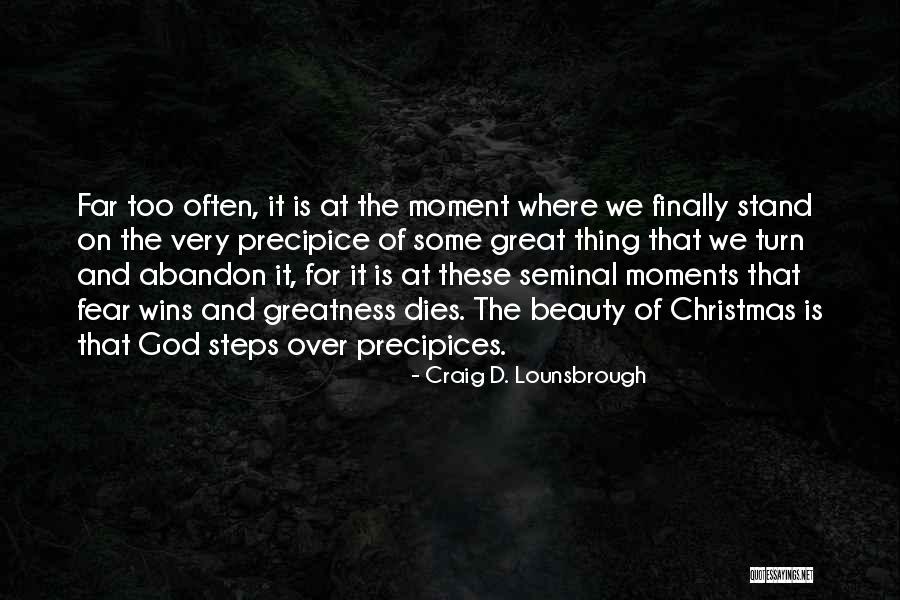 Far too often, it is at the moment where we finally stand on the very precipice of some great thing that we turn and abandon it, for it is at these seminal moments that fear wins and greatness dies. The beauty of Christmas is that God steps over precipices. — Craig D. Lounsbrough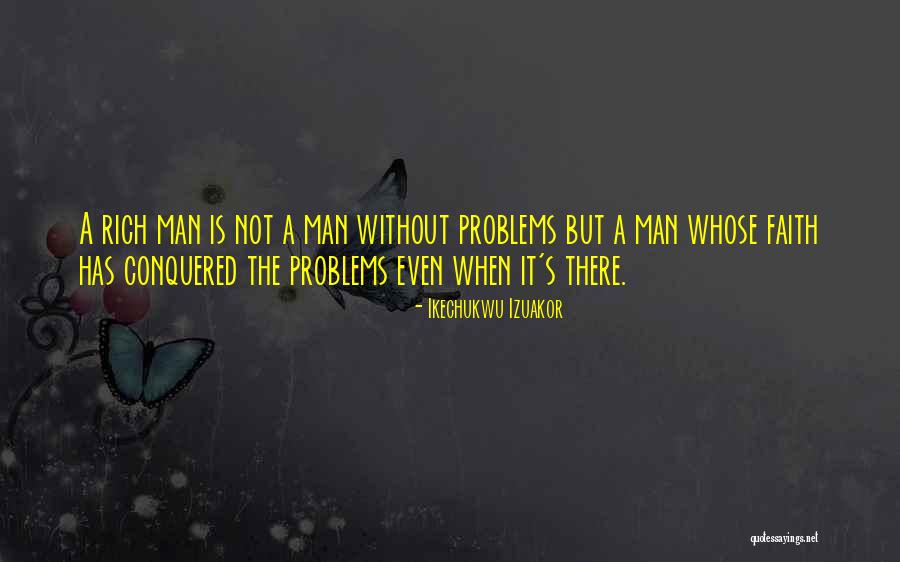 A rich man is not a man without problems but a man whose faith has conquered the problems even when it's there. — Ikechukwu Izuakor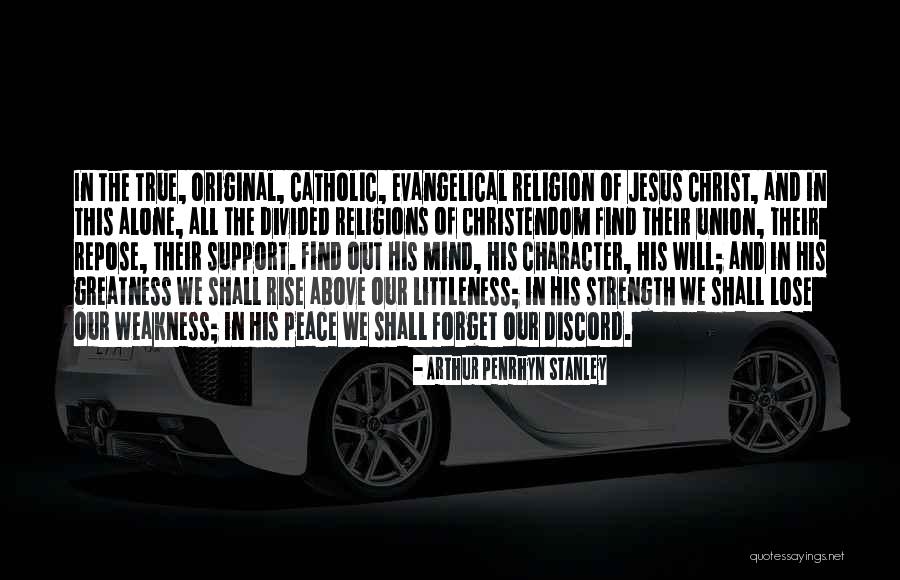 In the true, original, catholic, evangelical religion of Jesus Christ, and in this alone, all the divided religions of Christendom find their union, their repose, their support. Find out His mind, His character, His will; and in His greatness we shall rise above our littleness; in His strength we shall lose our weakness; in His peace we shall forget our discord. — Arthur Penrhyn Stanley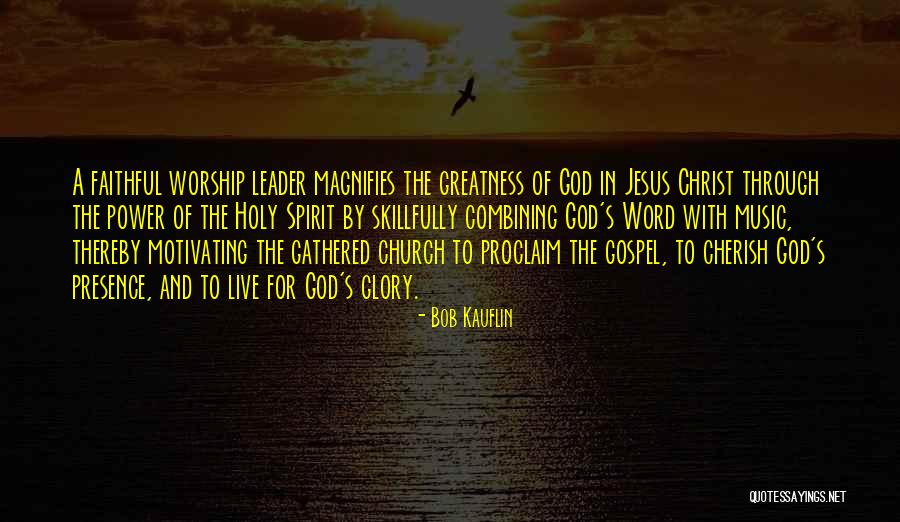 A faithful worship leader magnifies the greatness of God in Jesus Christ through the power of the Holy Spirit by skillfully combining God's Word with music, thereby motivating the gathered church to proclaim the gospel, to cherish God's presence, and to live for God's glory. — Bob Kauflin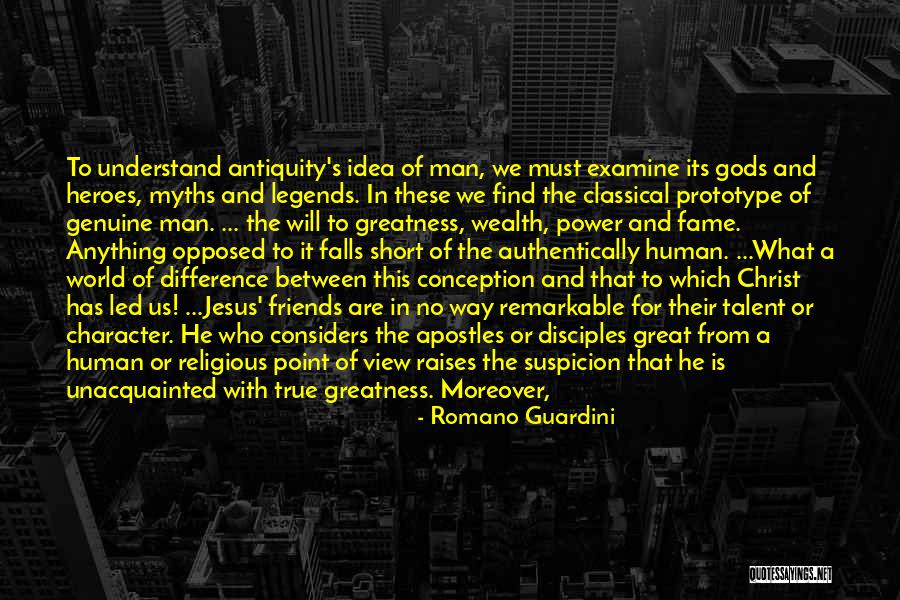 To understand antiquity's idea of man, we must examine its gods and heroes, myths and legends. In these we find the classical prototype of genuine man. ... the will to greatness, wealth, power and fame. Anything opposed to it falls short of the authentically human. ...

What a world of difference between this conception and that to which Christ has led us! ...

Jesus' friends are in no way remarkable for their talent or character. He who considers the apostles or disciples great from a human or religious point of view raises the suspicion that he is unacquainted with true greatness. Moreover, he is confusing standards, for the apostle and disciple have nothing to do with such greatness. Their uniqueness consists of their being sent, of their God-given role of pillars for the coming salvation. — Romano Guardini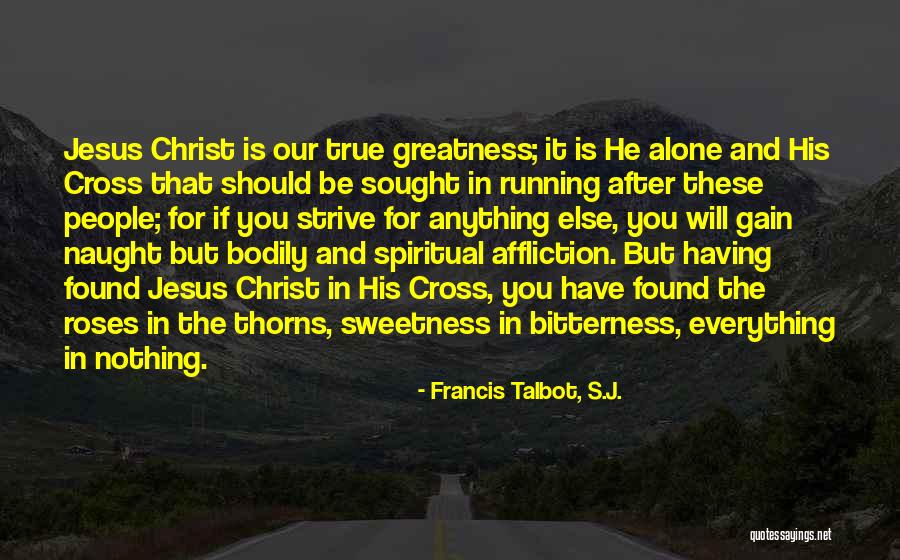 Jesus Christ is our true greatness; it is He alone and His Cross that should be sought in running after these people; for if you strive for anything else, you will gain naught but bodily and spiritual affliction. But having found Jesus Christ in His Cross, you have found the roses in the thorns, sweetness in bitterness, everything in nothing. — Francis Talbot, S.J.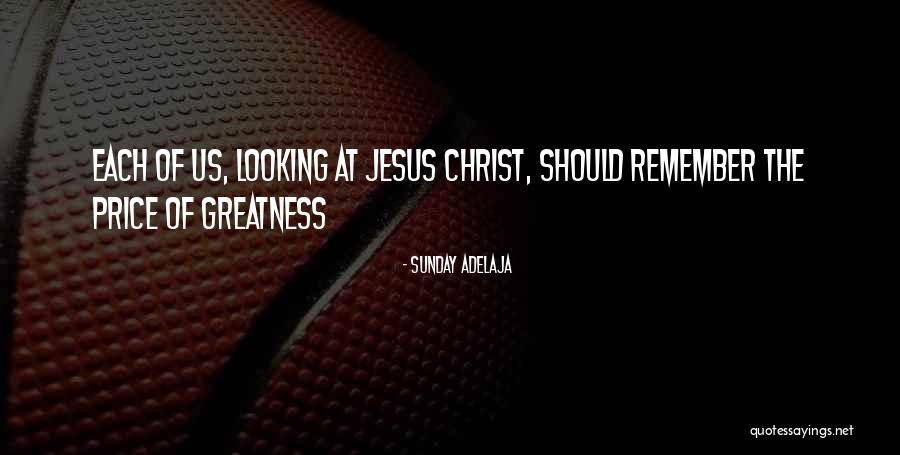 Each of us, looking at Jesus Christ, should remember the price of greatness — Sunday Adelaja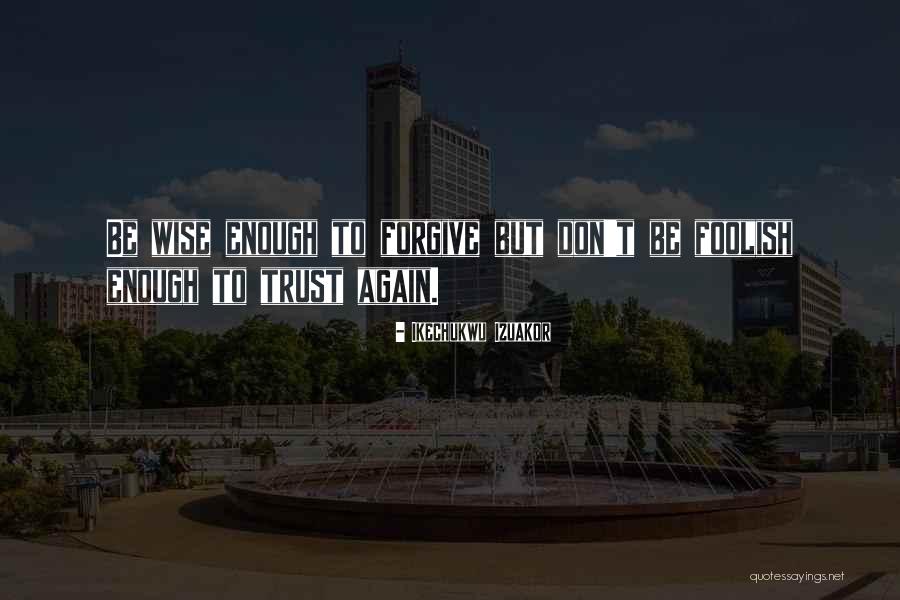 Be wise enough to forgive but don't be foolish enough to trust again. — Ikechukwu Izuakor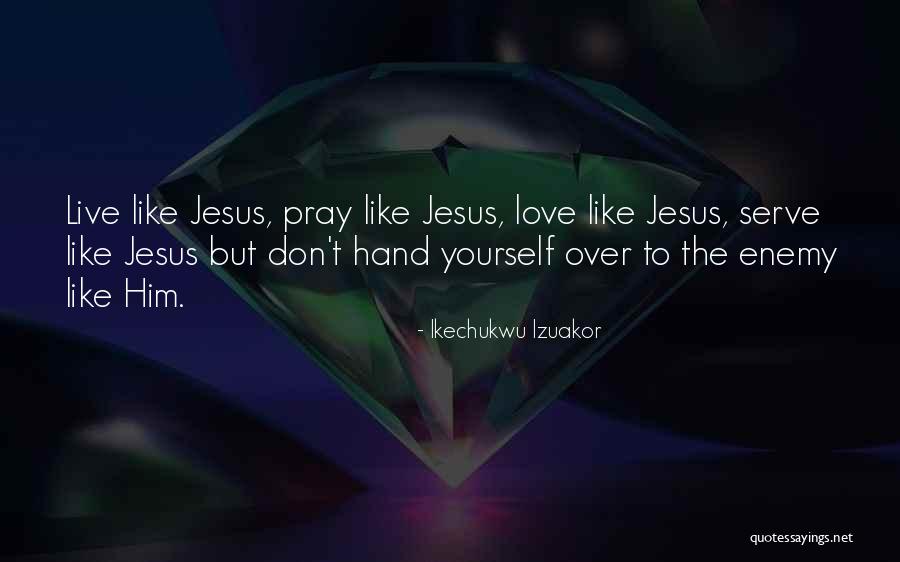 Live like Jesus, pray like Jesus, love like Jesus, serve like Jesus but don't hand yourself over to the enemy like Him. — Ikechukwu Izuakor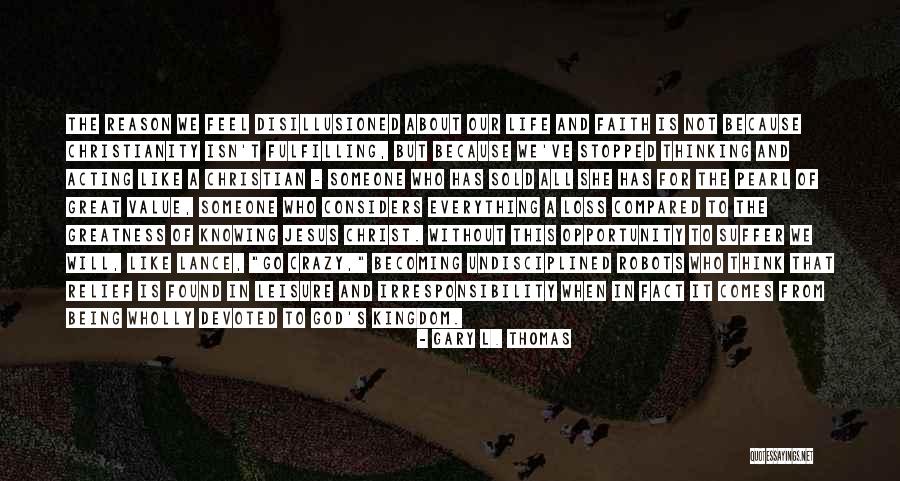 The reason we feel disillusioned about our life and faith is not because Christianity isn't fulfilling, but because we've stopped thinking and acting like a Christian - someone who has sold all she has for the pearl of great value, someone who considers everything a loss compared to the greatness of knowing Jesus Christ. Without this opportunity to suffer we will, like Lance, "go crazy," becoming undisciplined robots who think that relief is found in leisure and irresponsibility when in fact it comes from being wholly devoted to God's kingdom. — Gary L. Thomas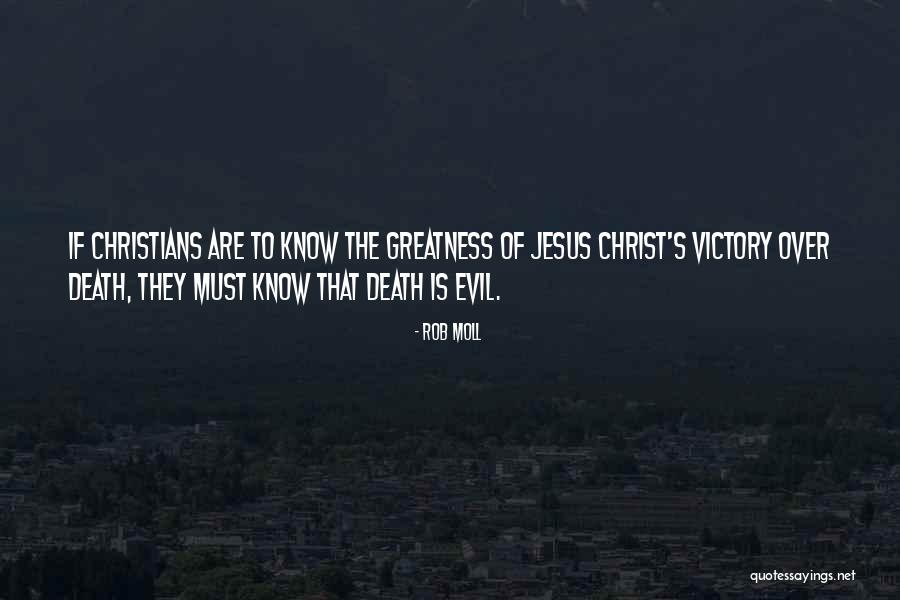 if Christians are to know the greatness of Jesus Christ's victory over death, they must know that death is evil. — Rob Moll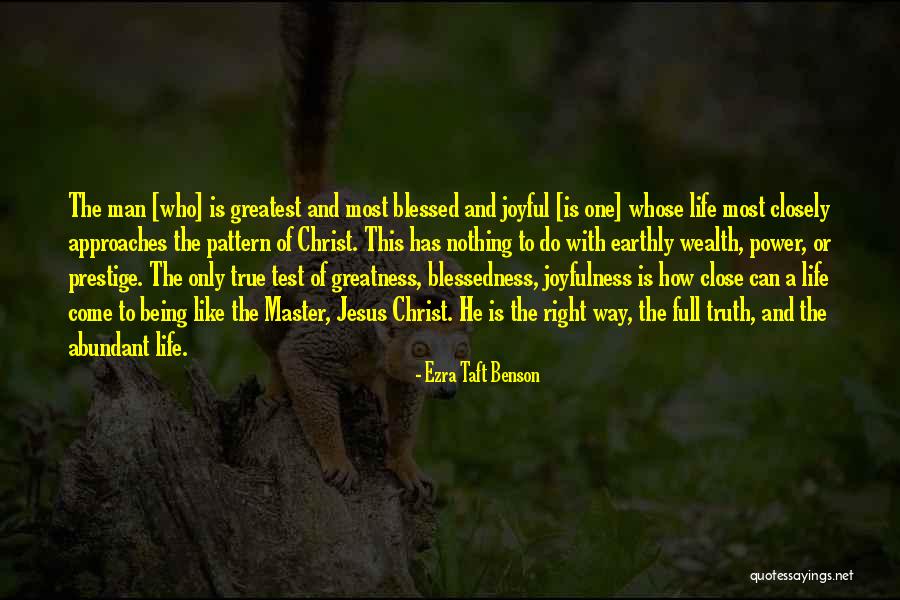 The man [who] is greatest and most blessed and joyful [is one] whose life most closely approaches the pattern of Christ. This has nothing to do with earthly wealth, power, or prestige. The only true test of greatness, blessedness, joyfulness is how close can a life come to being like the Master, Jesus Christ. He is the right way, the full truth, and the abundant life. — Ezra Taft Benson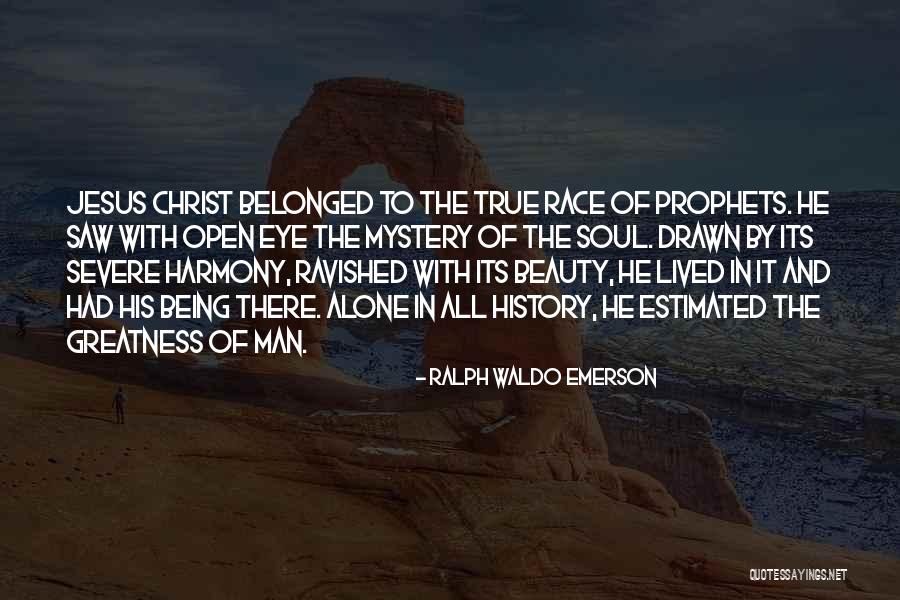 Jesus Christ belonged to the true race of prophets. He saw with open eye the mystery of the soul. Drawn by its severe harmony, ravished with its beauty, he lived in it and had his being there. Alone in all history, he estimated the greatness of man. — Ralph Waldo Emerson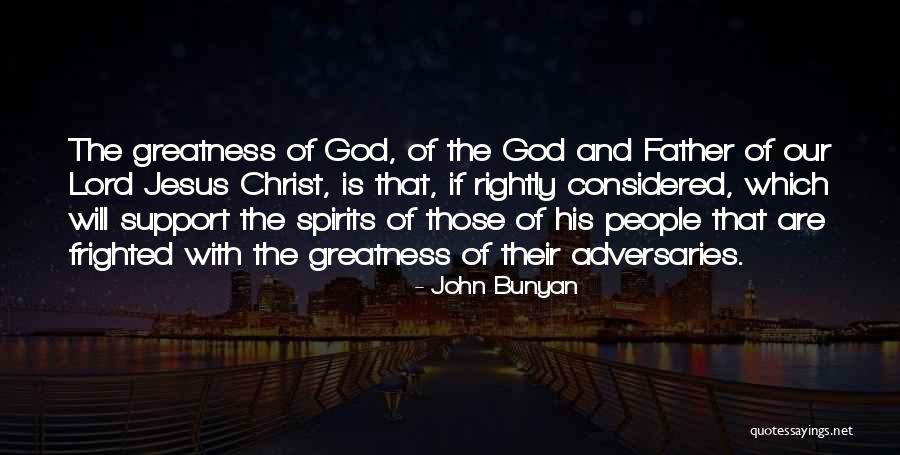 The greatness of God, of the God and Father of our Lord Jesus Christ, is that, if rightly considered, which will support the spirits of those of his people that are frighted with the greatness of their adversaries. — John Bunyan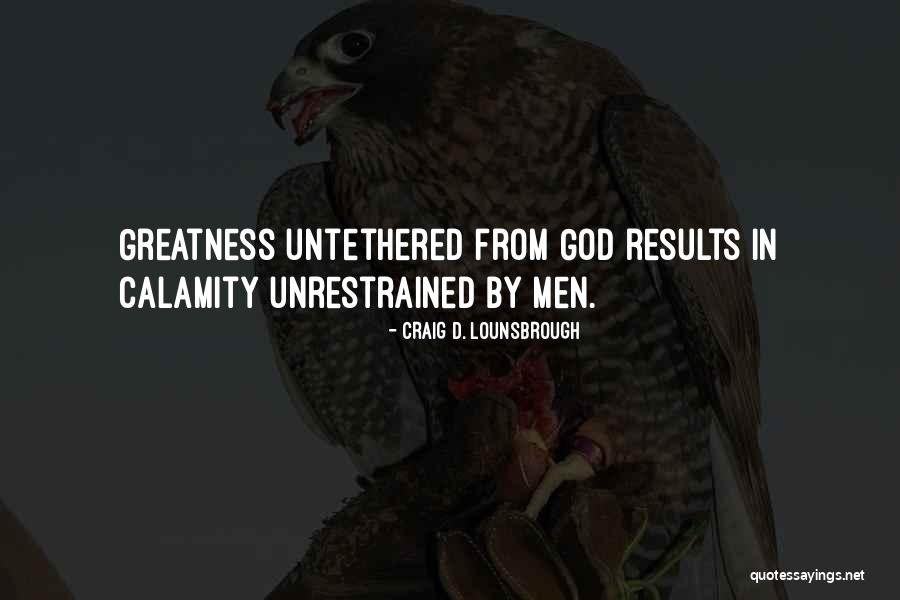 Greatness untethered from God results in calamity unrestrained by men. — Craig D. Lounsbrough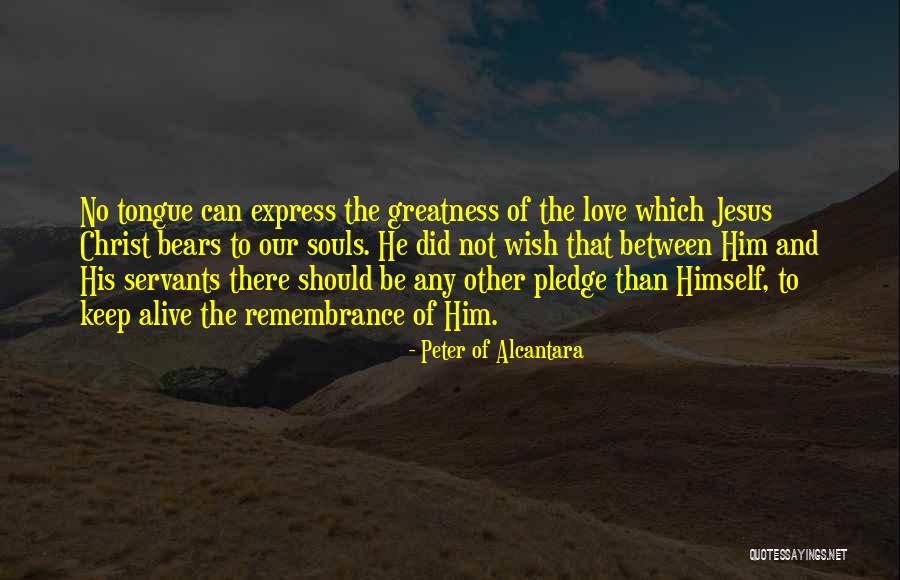 No tongue can express the greatness of the love which Jesus Christ bears to our souls. He did not wish that between Him and His servants there should be any other pledge than Himself, to keep alive the remembrance of Him. — Peter Of Alcantara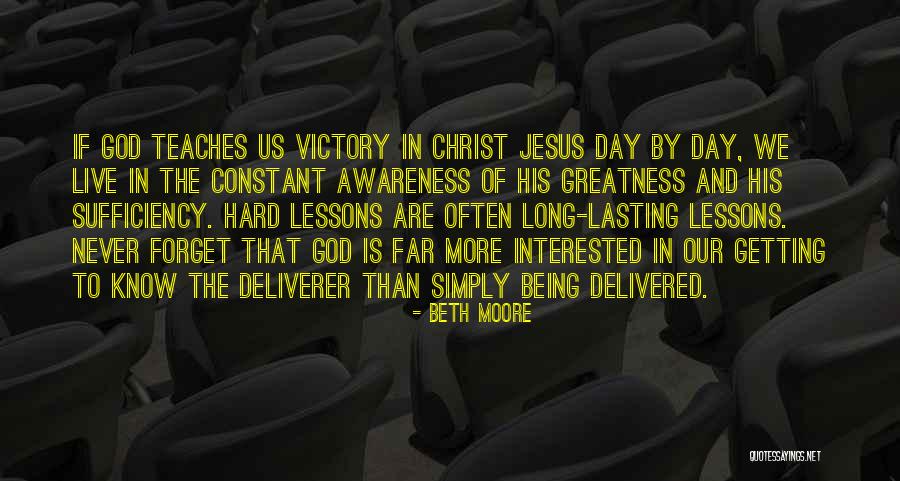 If God teaches us victory in Christ Jesus day by day, we live in the constant awareness of His greatness and His sufficiency. Hard lessons are often long-lasting lessons. Never forget that God is far more interested in our getting to know the Deliverer than simply being delivered. — Beth Moore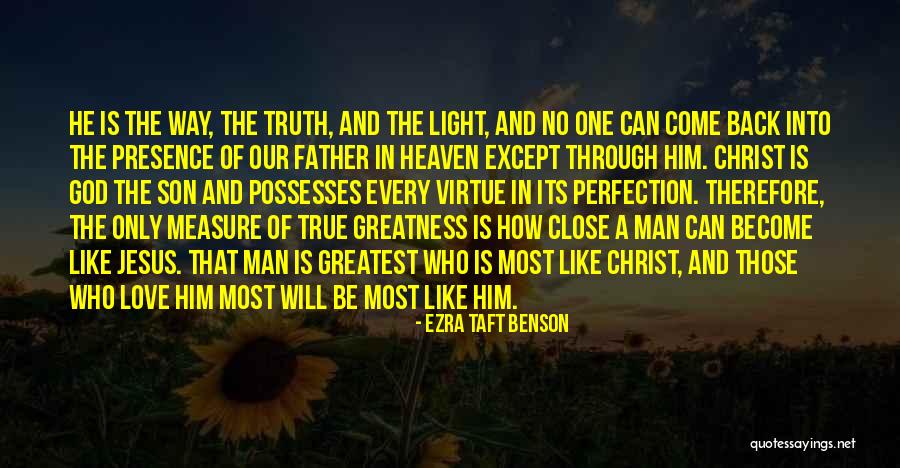 He is the way, the truth, and the light, and no one can come back into the presence of our Father in heaven except through him. Christ is God the Son and possesses every virtue in its perfection. Therefore, the only measure of true greatness is how close a man can become like Jesus. That man is greatest who is most like Christ, and those who love him most will be most like him. — Ezra Taft Benson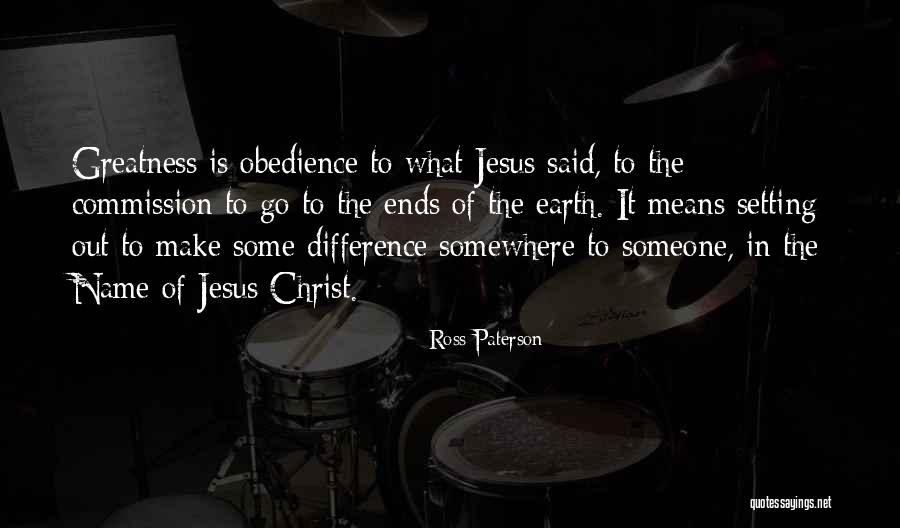 Greatness is obedience to what Jesus said, to the commission to go to the ends of the earth. It means setting out to make some difference somewhere to someone, in the Name of Jesus Christ. — Ross Paterson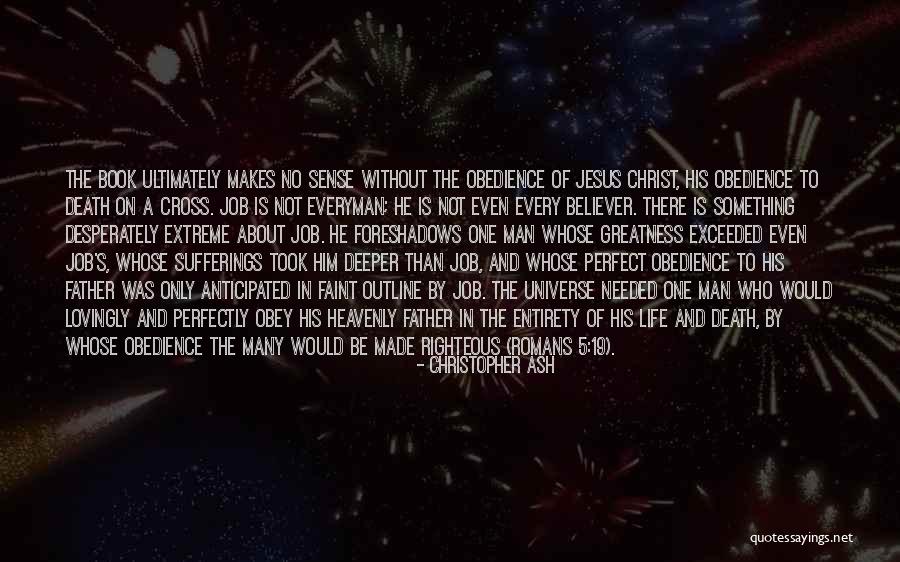 the book ultimately makes no sense without the obedience of Jesus Christ, his obedience to death on a cross. Job is not everyman; he is not even every believer. There is something desperately extreme about Job. He foreshadows one man whose greatness exceeded even Job's, whose sufferings took him deeper than Job, and whose perfect obedience to his Father was only anticipated in faint outline by Job. The universe needed one man who would lovingly and perfectly obey his heavenly Father in the entirety of his life and death, by whose obedience the many would be made righteous (Romans 5:19). — Christopher Ash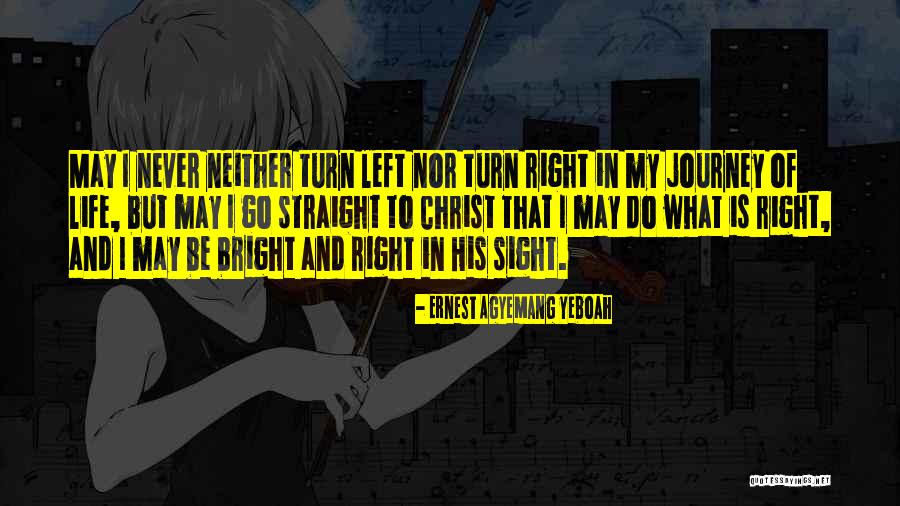 May I never neither turn left nor turn right in my journey of life, but may I go straight to Christ that I may do what is right, and I may be bright and right in His sight. — Ernest Agyemang Yeboah