Quotes & Sayings About The Golden Age Of Hollywood
Enjoy reading and share 21 famous quotes about The Golden Age Of Hollywood with everyone.
Top The Golden Age Of Hollywood Quotes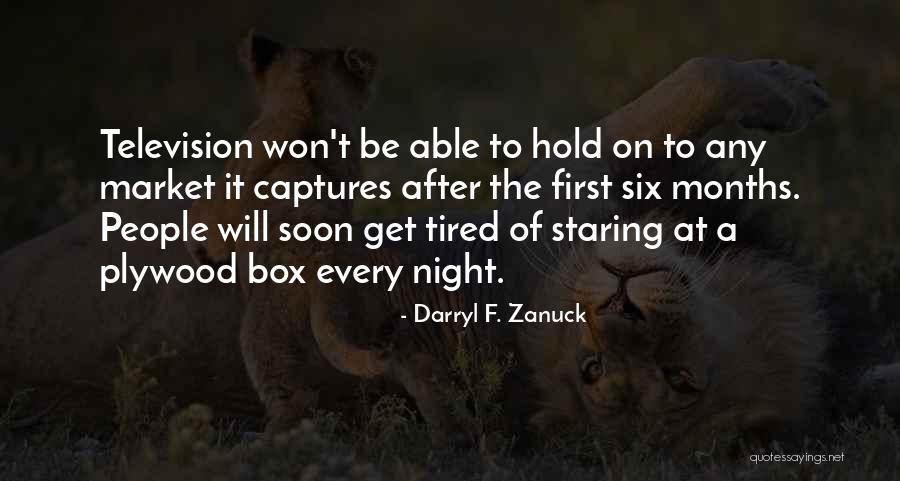 Television won't be able to hold on to any market it captures after the first six months. People will soon get tired of staring at a plywood box every night. — Darryl F. Zanuck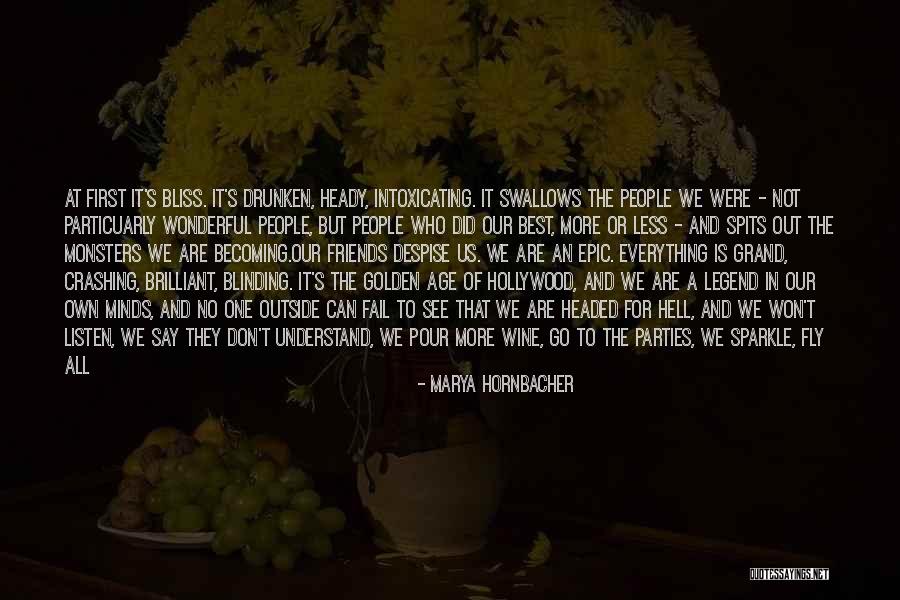 At first it's bliss. It's drunken, heady, intoxicating. It swallows the people we were - not particuarly wonderful people, but people who did our best, more or less - and spits out the monsters we are becoming.
Our friends despise us. We are an epic. Everything is grand, crashing, brilliant, blinding. It's the Golden Age of Hollywood, and we are a legend in our own minds, and no one outside can fail to see that we are headed for hell, and we won't listen, we say they don't understand, we pour more wine, go to the parties, we sparkle, fly all over the country, we're on an adventure, unstoppable, we've found each other and we race through our days like Mr. Toad in his yellow motorcar, with no idea where the brakes are and to hell with it anyway, we are on fire, drunk with something we call love. — Marya Hornbacher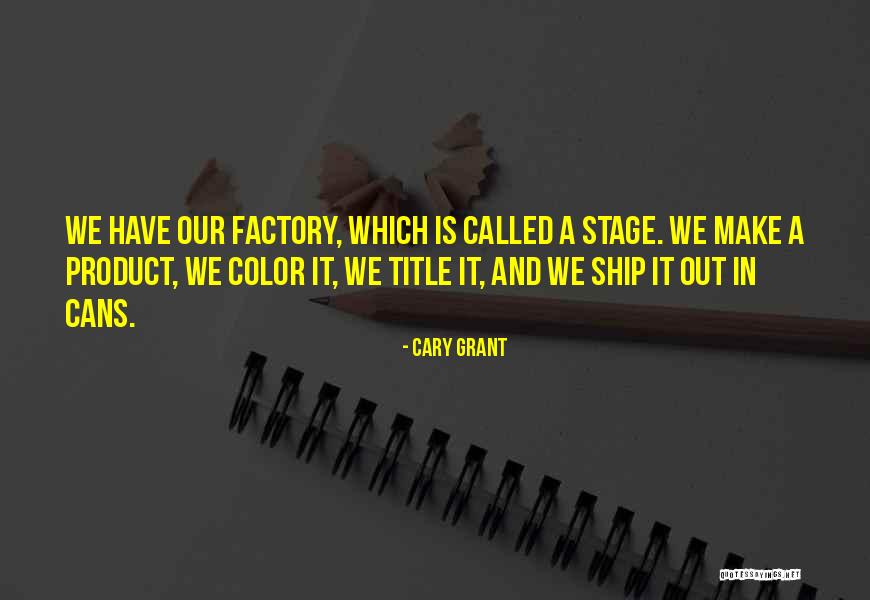 We have our factory, which is called a stage. We make a product, we color it, we title it, and we ship it out in cans. — Cary Grant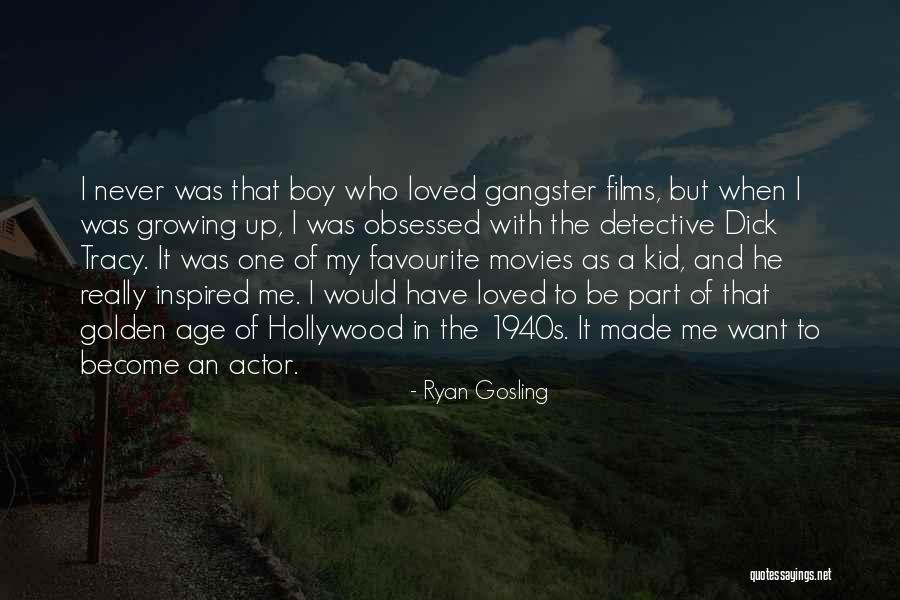 I never was that boy who loved gangster films, but when I was growing up, I was obsessed with the detective Dick Tracy. It was one of my favourite movies as a kid, and he really inspired me. I would have loved to be part of that golden age of Hollywood in the 1940s. It made me want to become an actor. — Ryan Gosling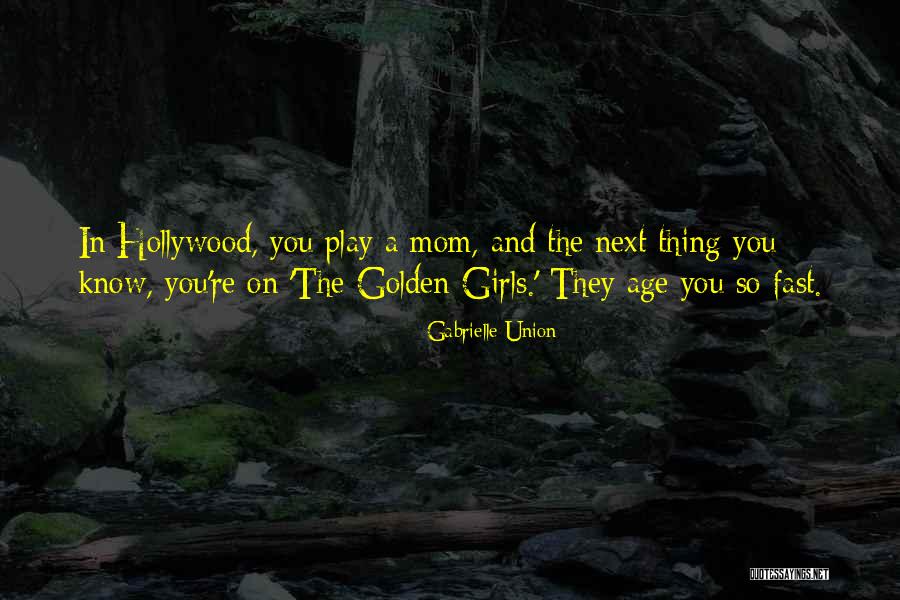 In Hollywood, you play a mom, and the next thing you know, you're on 'The Golden Girls.' They age you so fast. — Gabrielle Union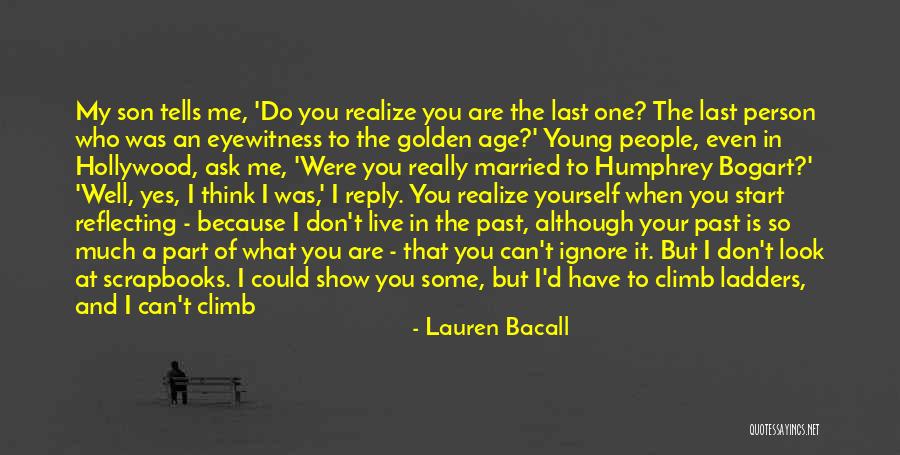 My son tells me, 'Do you realize you are the last one? The last person who was an eyewitness to the golden age?' Young people, even in Hollywood, ask me, 'Were you really married to Humphrey Bogart?' 'Well, yes, I think I was,' I reply. You realize yourself when you start reflecting - because I don't live in the past, although your past is so much a part of what you are - that you can't ignore it. But I don't look at scrapbooks. I could show you some, but I'd have to climb ladders, and I can't climb — Lauren Bacall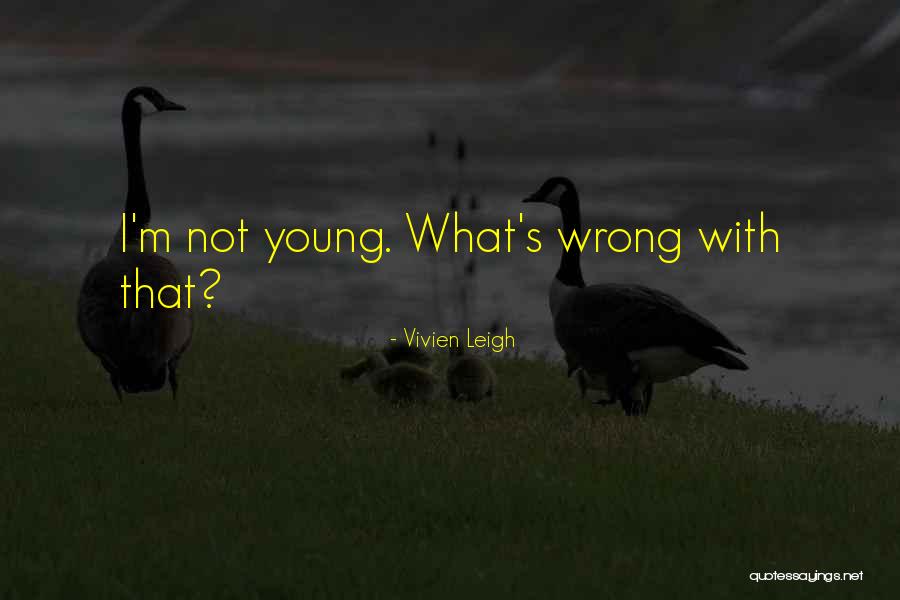 I'm not young. What's wrong with that? — Vivien Leigh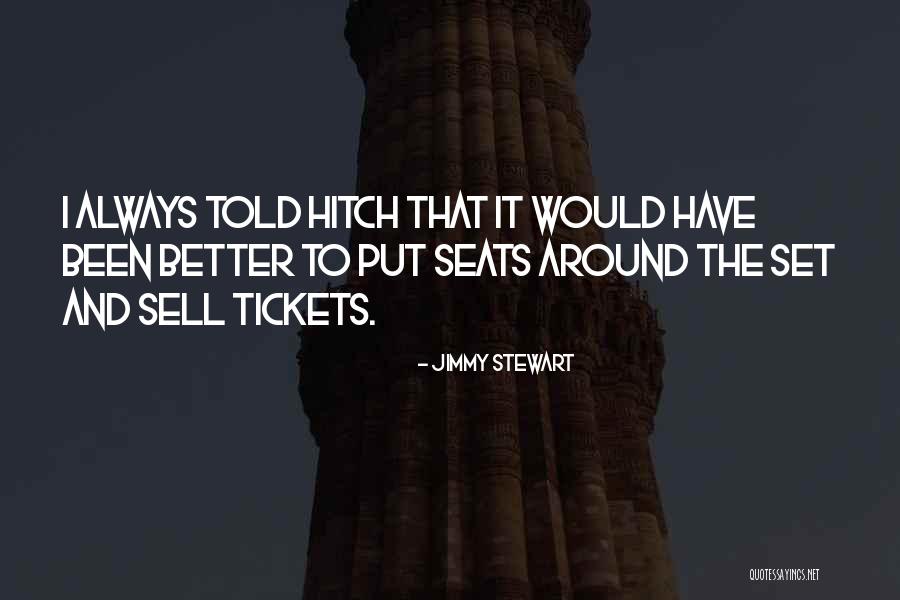 I always told Hitch that it would have been better to put seats around the set and sell tickets. — Jimmy Stewart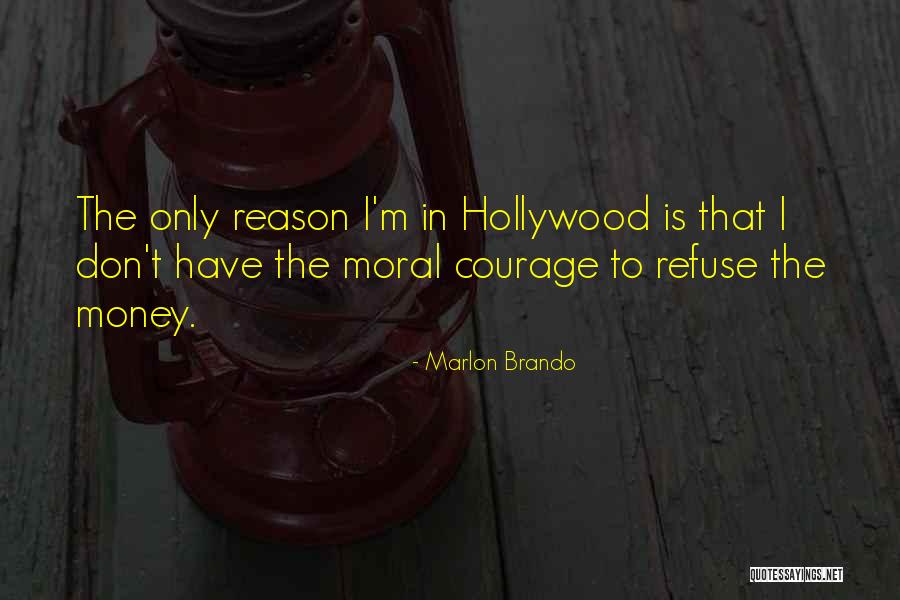 The only reason I'm in Hollywood is that I don't have the moral courage to refuse the money. — Marlon Brando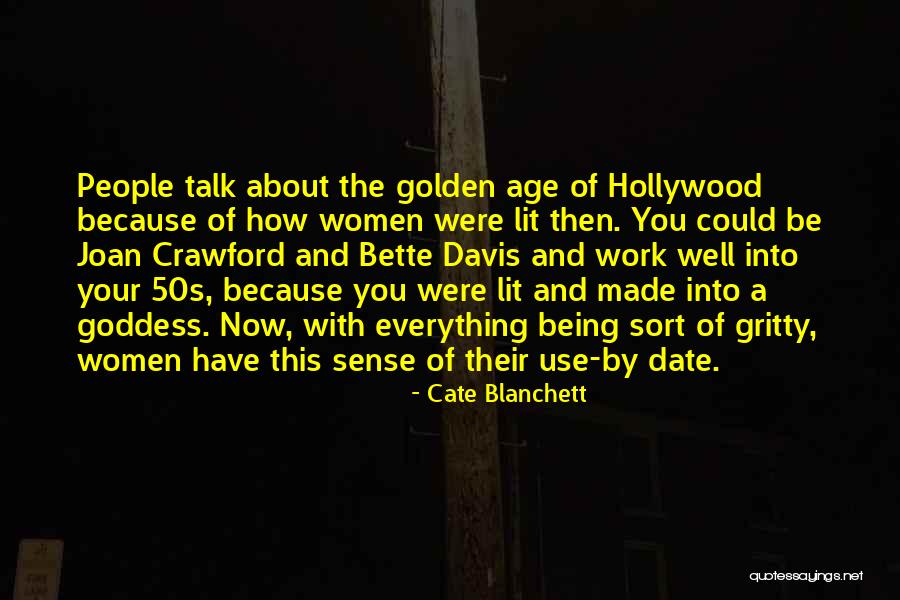 People talk about the golden age of Hollywood because of how women were lit then. You could be Joan Crawford and Bette Davis and work well into your 50s, because you were lit and made into a goddess. Now, with everything being sort of gritty, women have this sense of their use-by date. — Cate Blanchett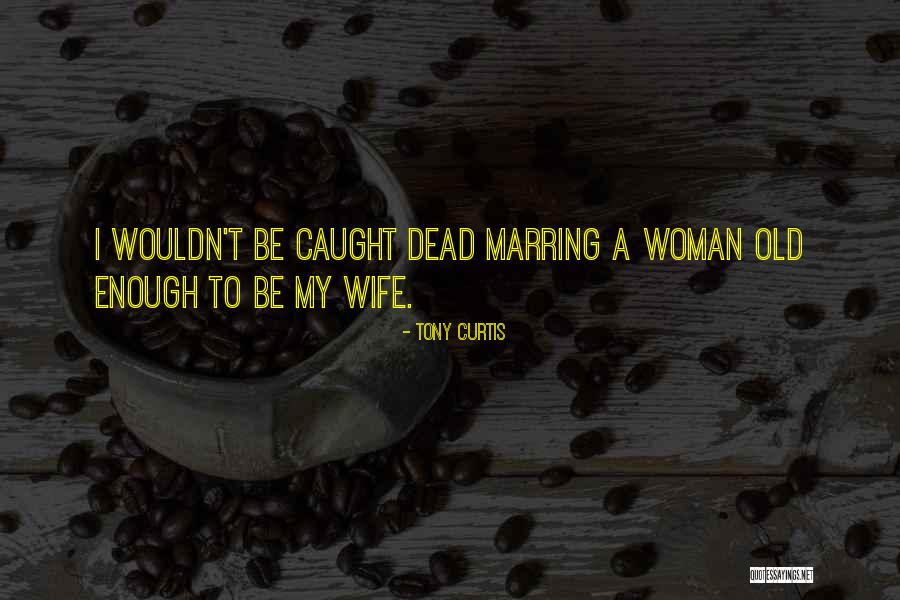 I wouldn't be caught dead marring a woman old enough to be my wife. — Tony Curtis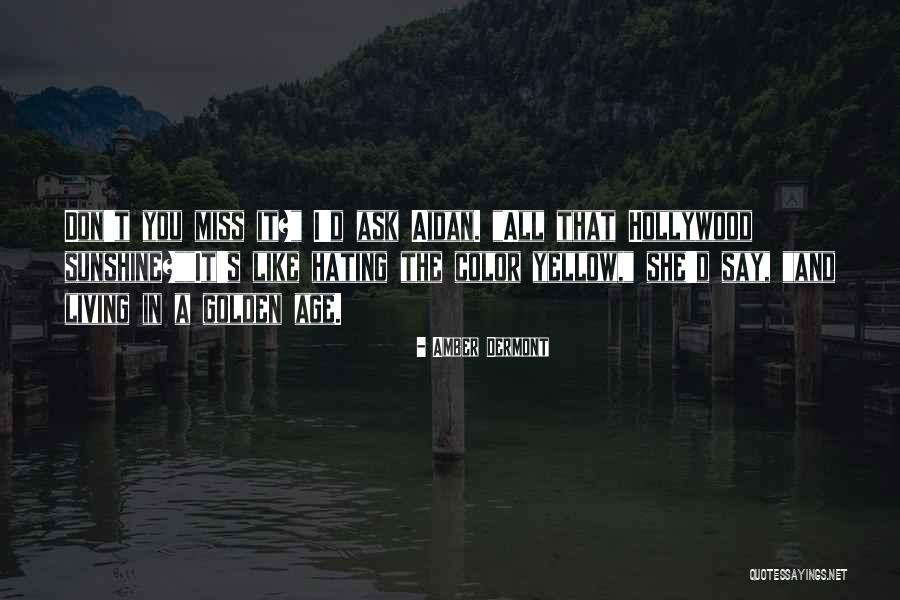 Don't you miss it?" I'd ask Aidan. "All that Hollywood sunshine?"
"It's like hating the color yellow," she'd say, "and living in a golden age. — Amber Dermont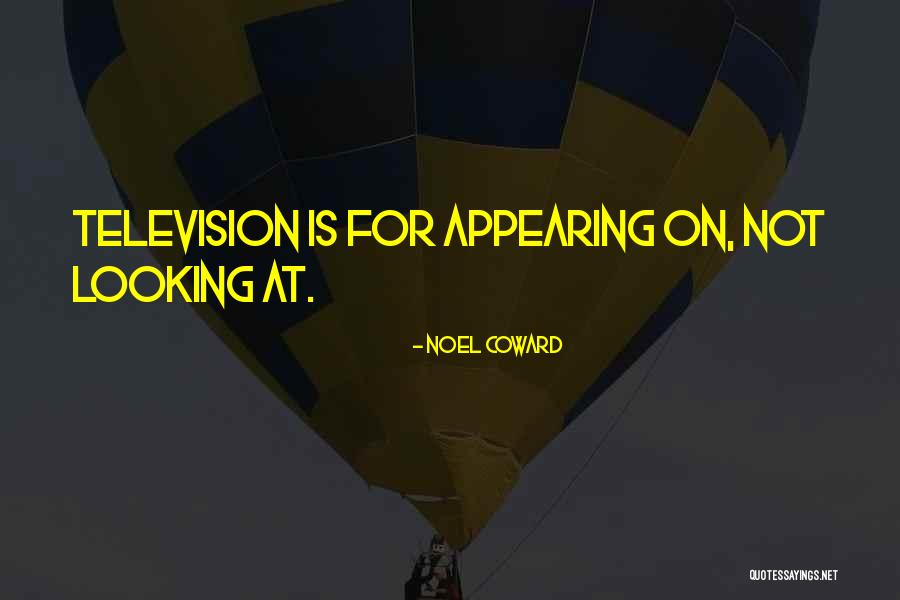 Television is for appearing on, not looking at. — Noel Coward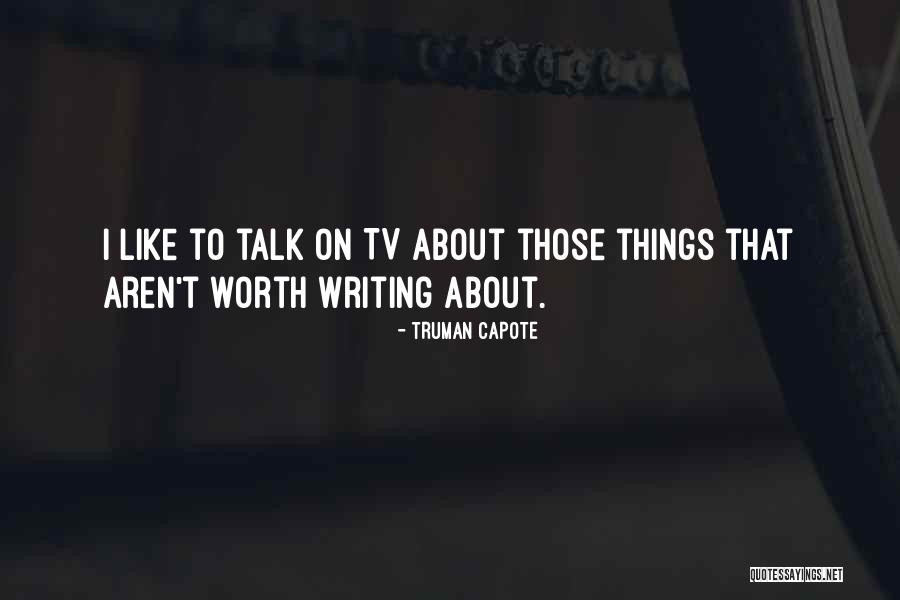 I like to talk on TV about those things that aren't worth writing about. — Truman Capote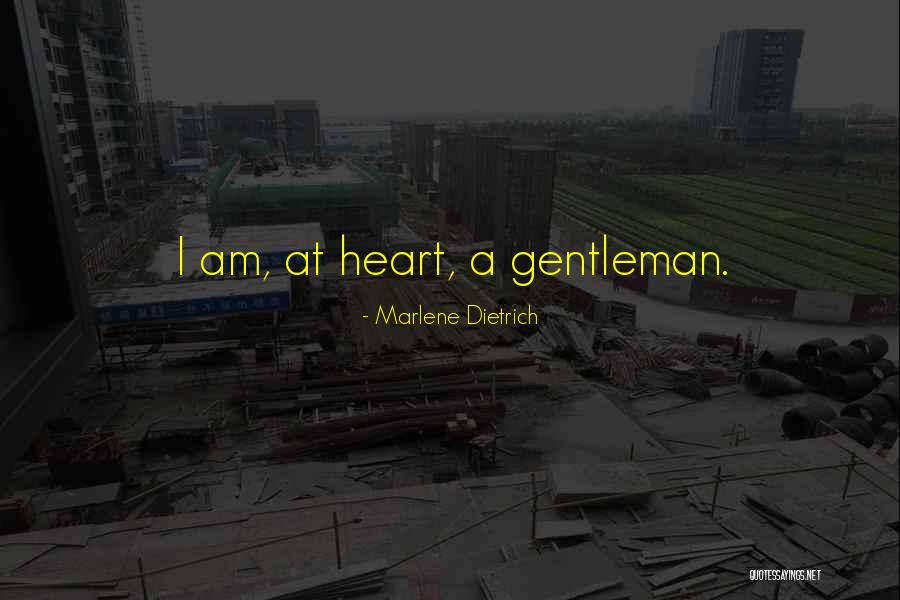 I am, at heart, a gentleman. — Marlene Dietrich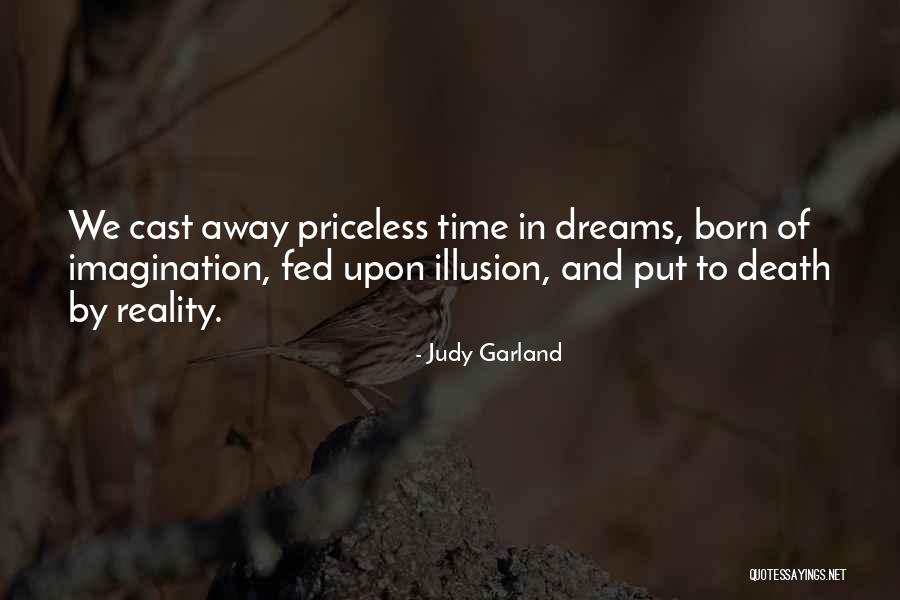 We cast away priceless time in dreams, born of imagination, fed upon illusion, and put to death by reality. — Judy Garland
The constructs of organized thought are all around us, the golden age will come when they are freed. — Tom Althouse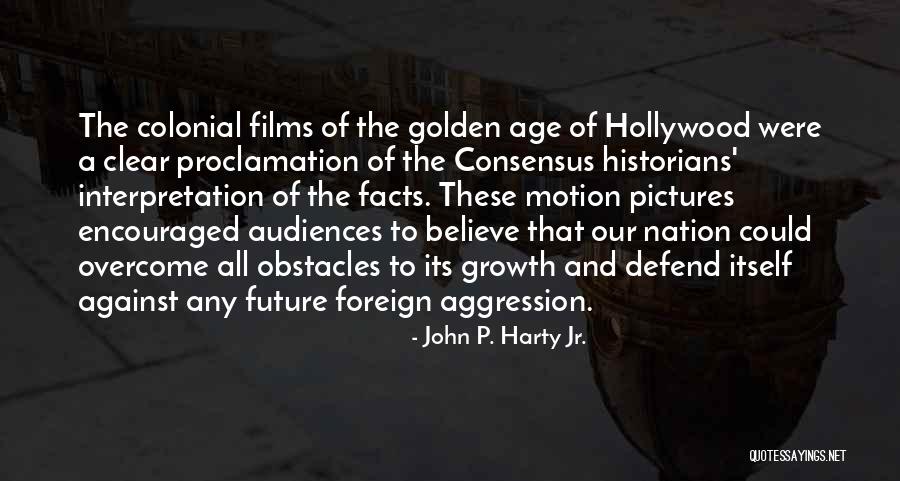 The colonial films of the golden age of Hollywood were a clear proclamation of the Consensus historians' interpretation of the facts. These motion pictures encouraged audiences to believe that our nation could overcome all obstacles to its growth and defend itself against any future foreign aggression. — John P. Harty Jr.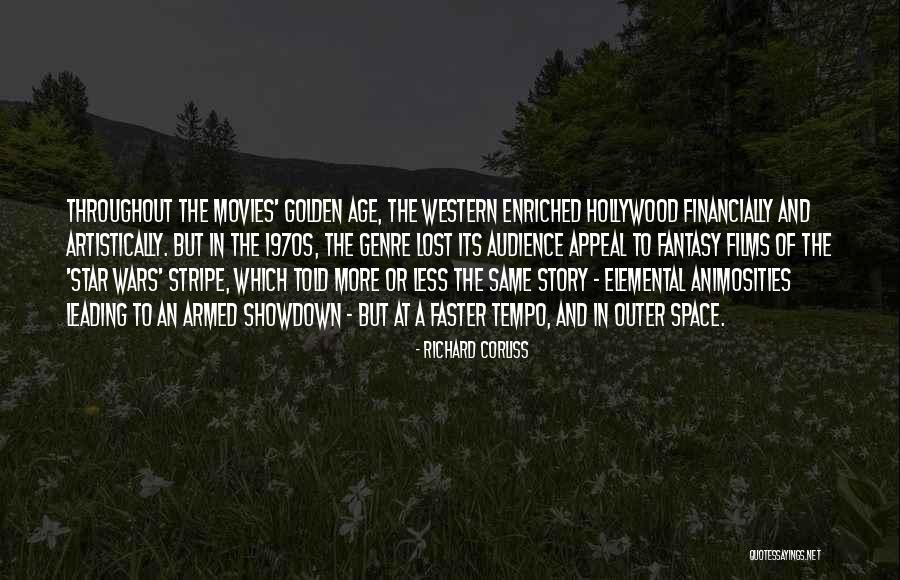 Throughout the movies' golden age, the Western enriched Hollywood financially and artistically. But in the 1970s, the genre lost its audience appeal to fantasy films of the 'Star Wars' stripe, which told more or less the same story - elemental animosities leading to an armed showdown - but at a faster tempo, and in outer space. — Richard Corliss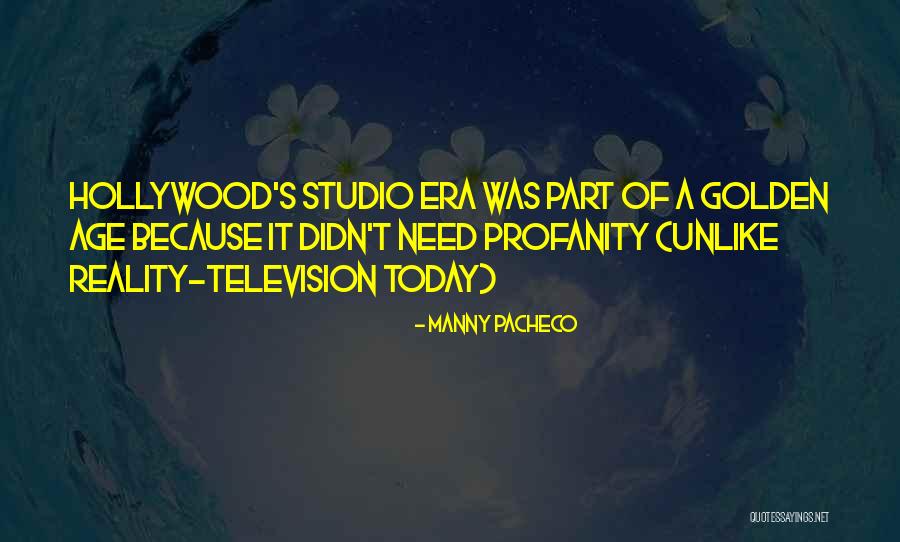 Hollywood's Studio Era was part of a Golden Age because it didn't need profanity (unlike reality-television today) — Manny Pacheco