Quotes & Sayings About The Definition Of A Hero
Enjoy reading and share 13 famous quotes about The Definition Of A Hero with everyone.
Top The Definition Of A Hero Quotes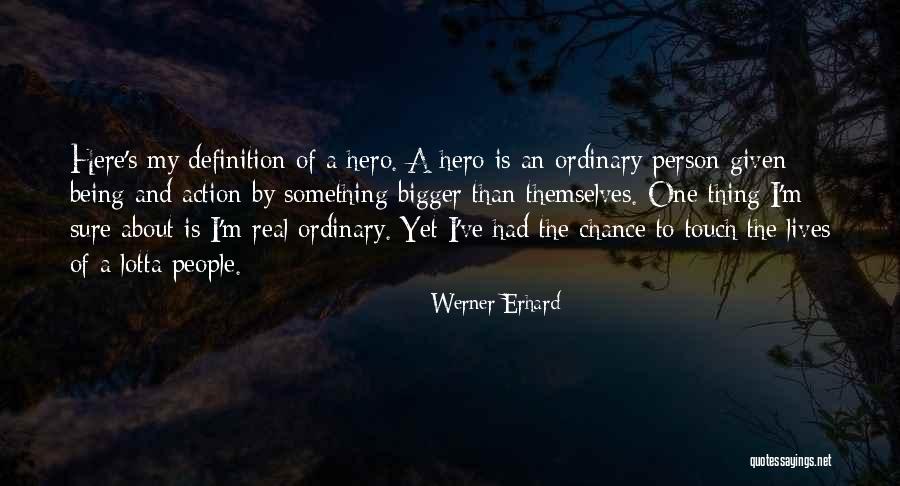 Here's my definition of a hero. A hero is an ordinary person given being and action by something bigger than themselves. One thing I'm sure about is I'm real ordinary. Yet I've had the chance to touch the lives of a lotta people. — Werner Erhard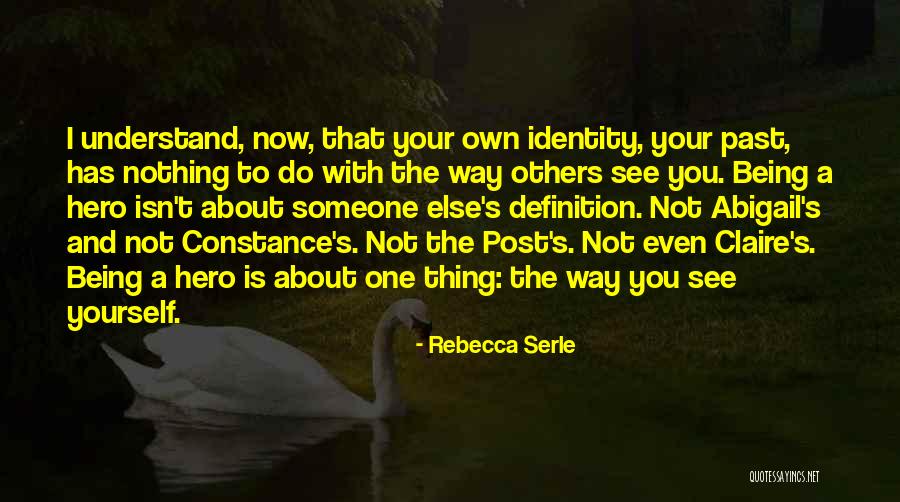 I understand, now, that your own identity, your past, has nothing to do with the way others see you. Being a hero isn't about someone else's definition. Not Abigail's and not Constance's. Not the Post's. Not even Claire's. Being a hero is about one thing: the way you see yourself. — Rebecca Serle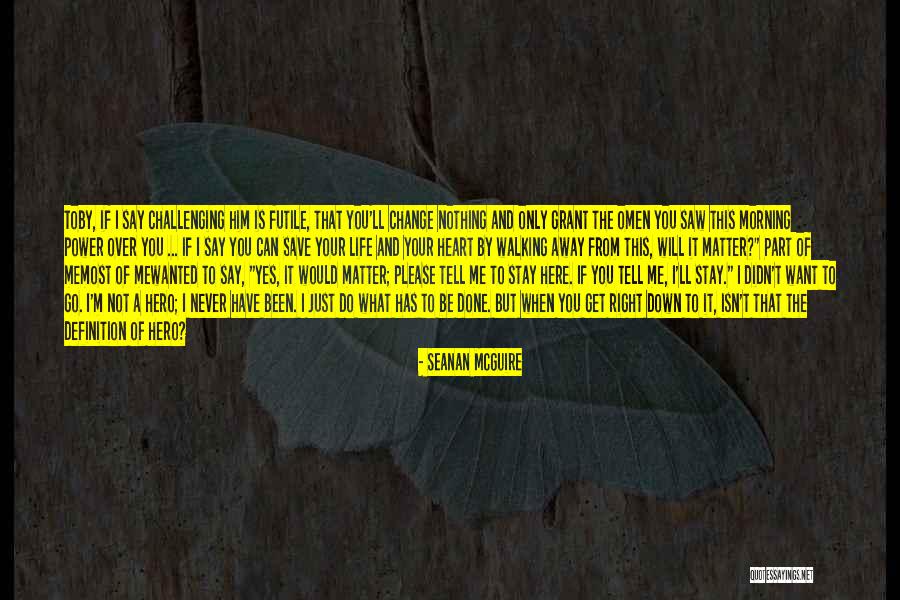 Toby, if I say challenging him is futile, that you'll change nothing and only grant the omen you saw this morning power over you ... if I say you can save your life and your heart by walking away from this, will it matter?" Part of me
most of me
wanted to say, "Yes, it would matter; please tell me to stay here. If you tell me, I'll stay." I didn't want to go. I'm not a hero; I never have been. I just do what has to be done. But when you get right down to it, isn't that the definition of hero? — Seanan McGuire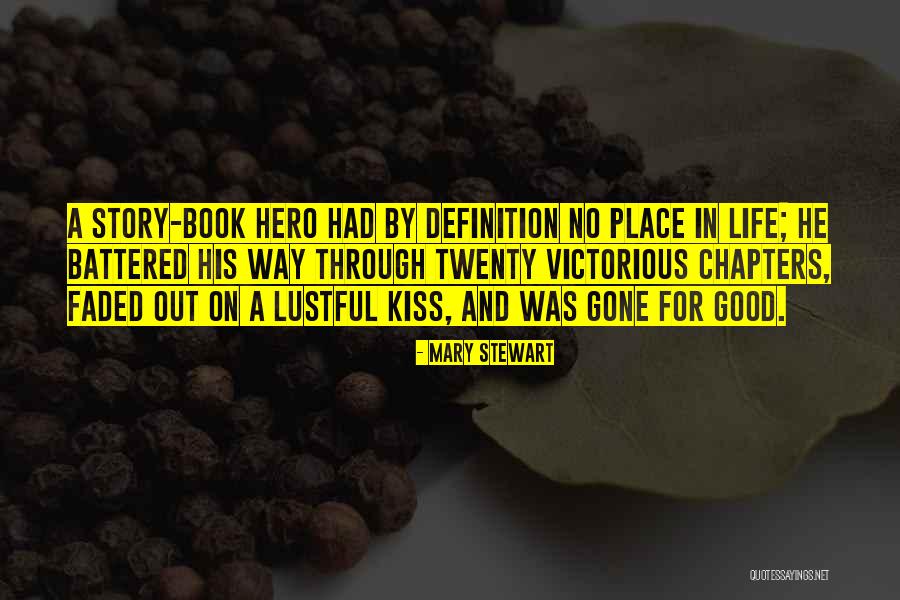 A story-book hero had by definition no place in life; he battered his way through twenty victorious chapters, faded out on a lustful kiss, and was gone for good. — Mary Stewart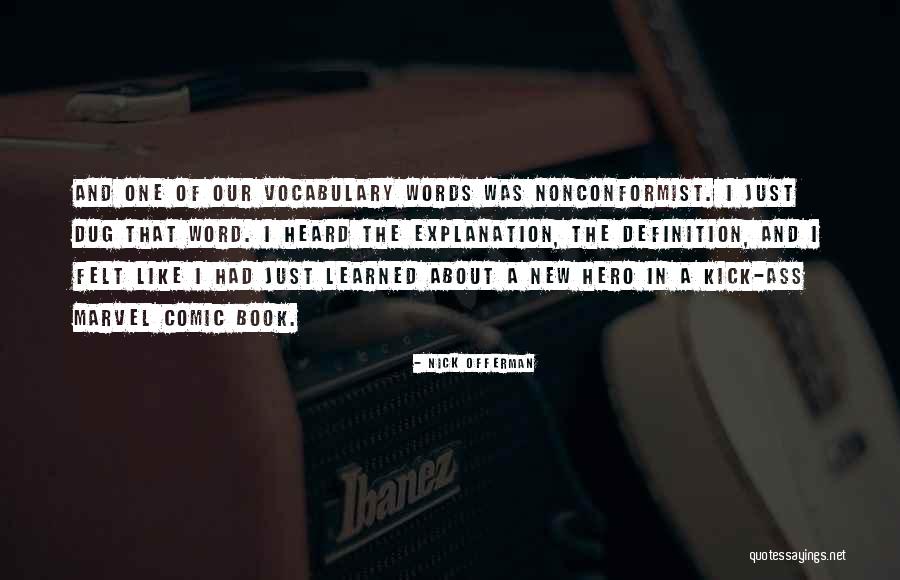 And one of our vocabulary words was nonconformist. I just dug that word. I heard the explanation, the definition, and I felt like I had just learned about a new hero in a kick-ass Marvel comic book. — Nick Offerman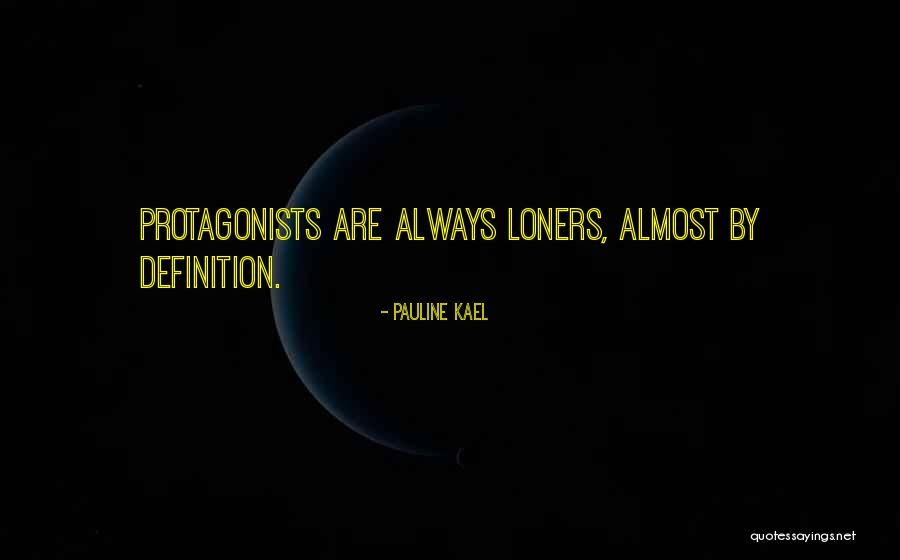 Protagonists are always loners, almost by definition. — Pauline Kael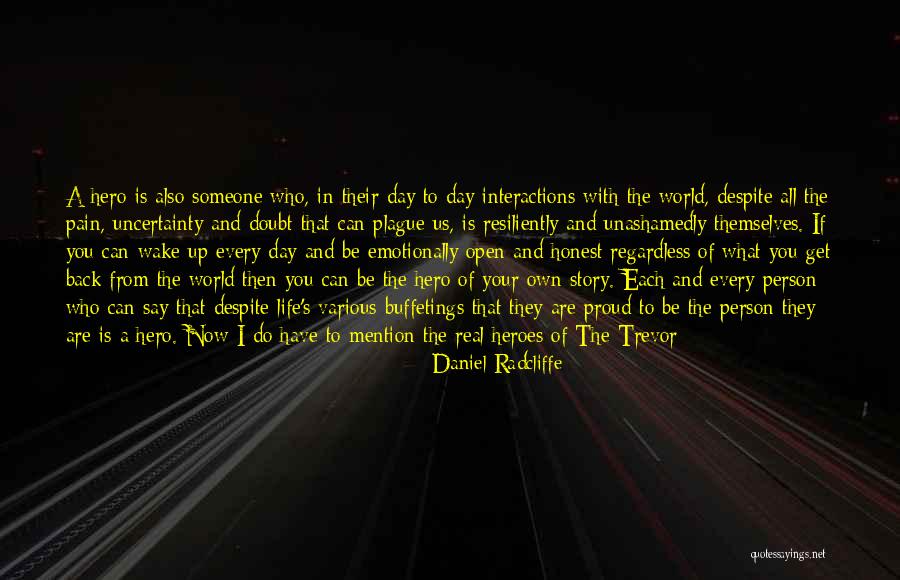 A hero is also someone who, in their day to day interactions with the world, despite all the pain, uncertainty and doubt that can plague us, is resiliently and unashamedly themselves. If you can wake up every day and be emotionally open and honest regardless of what you get back from the world then you can be the hero of your own story. Each and every person who can say that despite life's various buffetings that they are proud to be the person they are is a hero. Now I do have to mention the real heroes of The Trevor Project, the men and women volunteers, all of whom stand up day after day answering the calls of desperate teens whose circumstances have pushed them to the edge of the abyss. To take that call, and say yes, I will be the one who saves this life takes such courage and compassion. Hemingway's definition of 'grace under pressure' seems fitting as the job they do is every bit as important, and every bit as delicate as a soldier defusing a bomb. — Daniel Radcliffe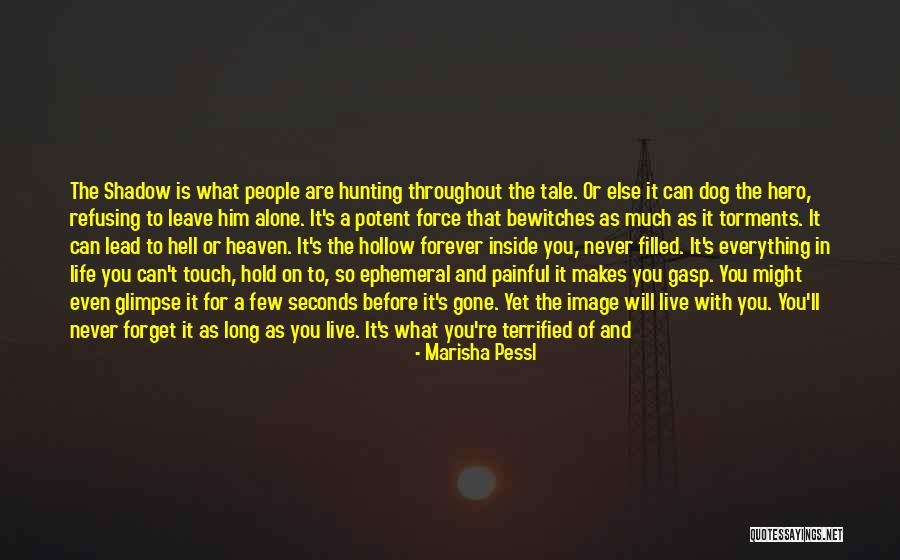 The Shadow is what people are hunting throughout the tale. Or else it can dog the hero, refusing to leave him alone. It's a potent force that bewitches as much as it torments. It can lead to hell or heaven. It's the hollow forever inside you, never filled. It's everything in life you can't touch, hold on to, so ephemeral and painful it makes you gasp. You might even glimpse it for a few seconds before it's gone. Yet the image will live with you. You'll never forget it as long as you live. It's what you're terrified of and paradoxically what you're looking for. We are nothing without our shadows. They give our otherwise pale, blinding world definition. They allow us to see what's right in front of us. Yet they'll haunt us until we're dead. — Marisha Pessl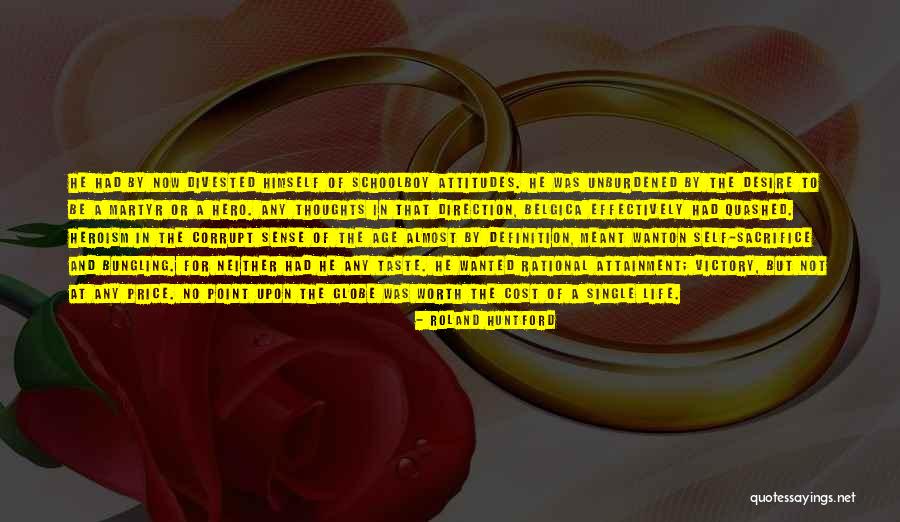 He had by now divested himself of schoolboy attitudes. He was unburdened by the desire to be a martyr or a hero. Any thoughts in that direction, Belgica effectively had quashed. Heroism in the corrupt sense of the age almost by definition, meant wanton self-sacrifice and bungling. For neither had he any taste. He wanted rational attainment; victory, but not at any price. No point upon the globe was worth the cost of a single life. — Roland Huntford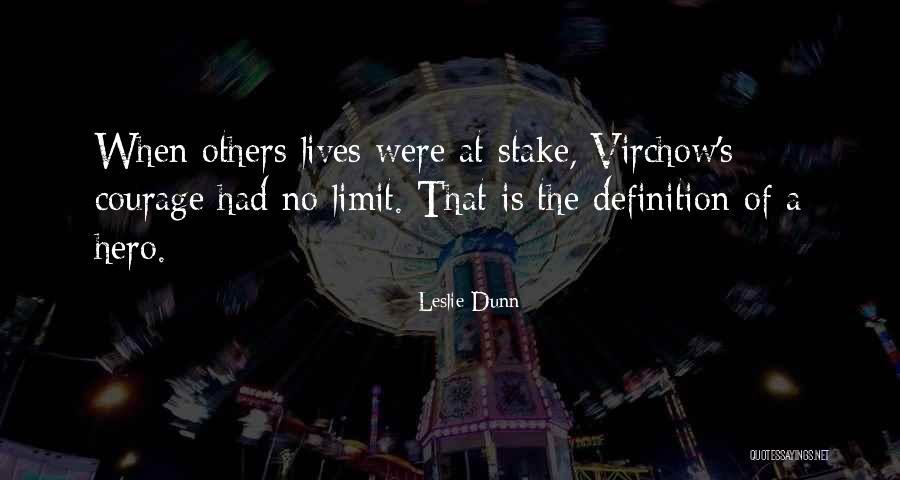 When others lives were at stake, Virchow's courage had no limit. That is the definition of a hero. — Leslie Dunn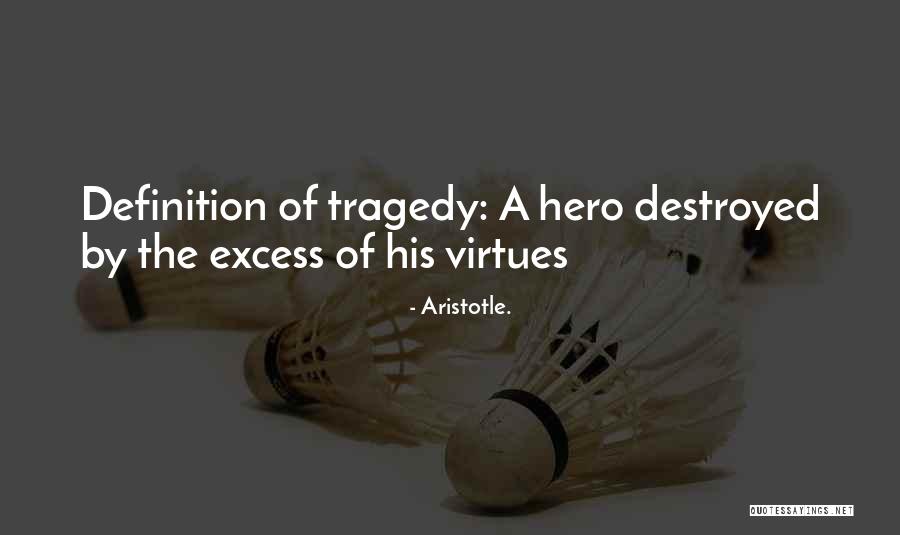 Definition of tragedy: A hero destroyed by the excess of his virtues — Aristotle.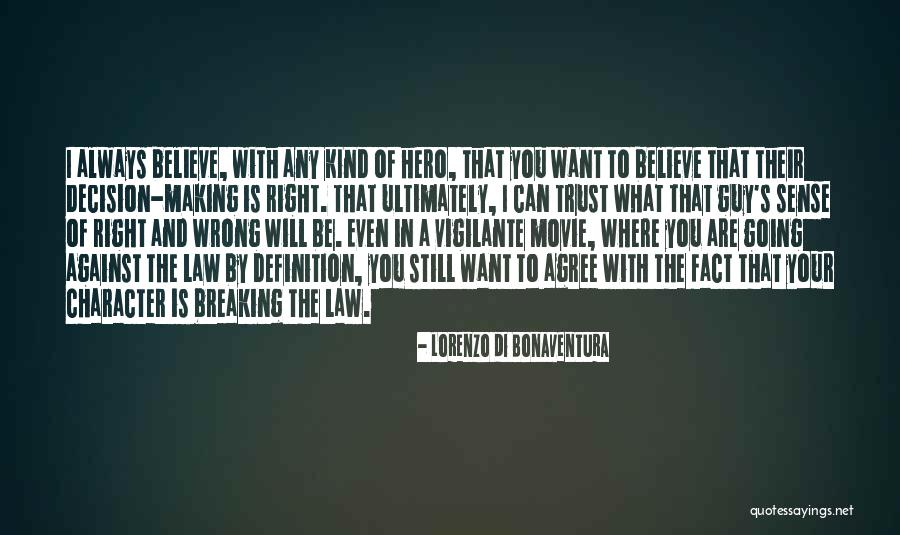 I always believe, with any kind of hero, that you want to believe that their decision-making is right. That ultimately, I can trust what that guy's sense of right and wrong will be. Even in a vigilante movie, where you are going against the law by definition, you still want to agree with the fact that your character is breaking the law. — Lorenzo Di Bonaventura